5 Tips On Finding The Best Cannabis Dispensary in Brampton Ontario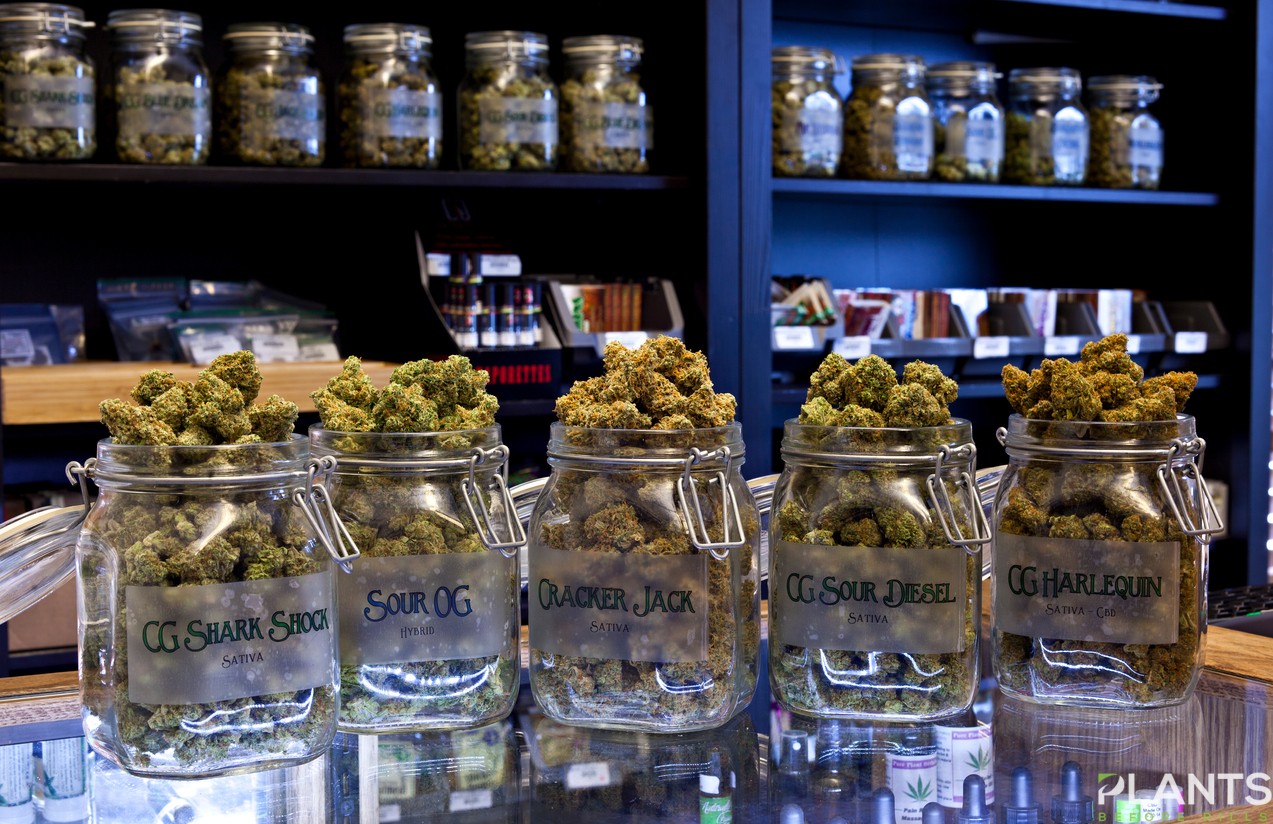 Cannabis and the cannabis industry as a whole have become very popular in North America, with no signs of them slowing down anytime soon. Cannabis no longer has to come from the black market by some grimy weed guy that you meet up with at odd hours of the night. These days, there are plenty of local dispensaries around Brampton, Ontario, with different strains and products for every condition. With that being said, it still can be pretty challenging to find a dispensary that has everything you desire. Finding the right cannabis dispensary isn't hard at all when you know what to look for.
Where is Brampton exactly?
Brampton is a city in southeastern Ontario, Canada, located on Etobicoke Creek, just west of Toronto. It is a suburban city with over 600,000 residents and has quickly grown due to its proximity to downtown Toronto and other big cities such as Mississauga and even Orangeville. In recent years, Brampton has grown into somewhat of an "up-and-coming" place for young people to find jobs or start families without having to deal with so much commute time on top of everything else that goes into living somewhere like downtown Toronto. If you live in southeastern Ontario and are looking for the best cannabis dispensary, we have compiled a list of 5 tips to find the best cannabis dispensary in Brampton.
Let's get started!
1. Find out which dispensaries are close to you
The first thing you'll want to do is find out where the closest dispensary is located relative to your location. Unless you are buying in bulk each trip, having a dispensary near you is very beneficial. There are times when you might run out of a particular strain, or even some items like papers, filters, or a vaporizer battery, and a long commute to a quality dispensary might not be in the cards on a particular day. Ensuring that you are close to your go-to dispensary can make life easier for you and keep more of your hard-earned cash in your pocket.
2. Ask friends and family for recommendations
Do you have a friend or family member who has been consuming cannabis for a long time? If so, they might have great insights on the best places to go. Ask them where they buy their cannabis and why they like it so much. Or, if you're feeling more social, try apps like Weedmaps or Leafly that can connect you with dispensaries in your area. Once you find one that catches your eye, take some time to browse the menu before making up your mind on whether to visit and what kind of products to purchase.
3. Research the dispensary's menu and find out what they offer
Cannabis dispensary menus have come a long way since the days of brownies and cookies. These days, you can find products such as edibles, topicals, tinctures, concentrates, vape pens, and more on every menu. As cannabis is becoming legal in more areas across the world, it's essential to understand what each product does so that you can make an informed decision about your purchase.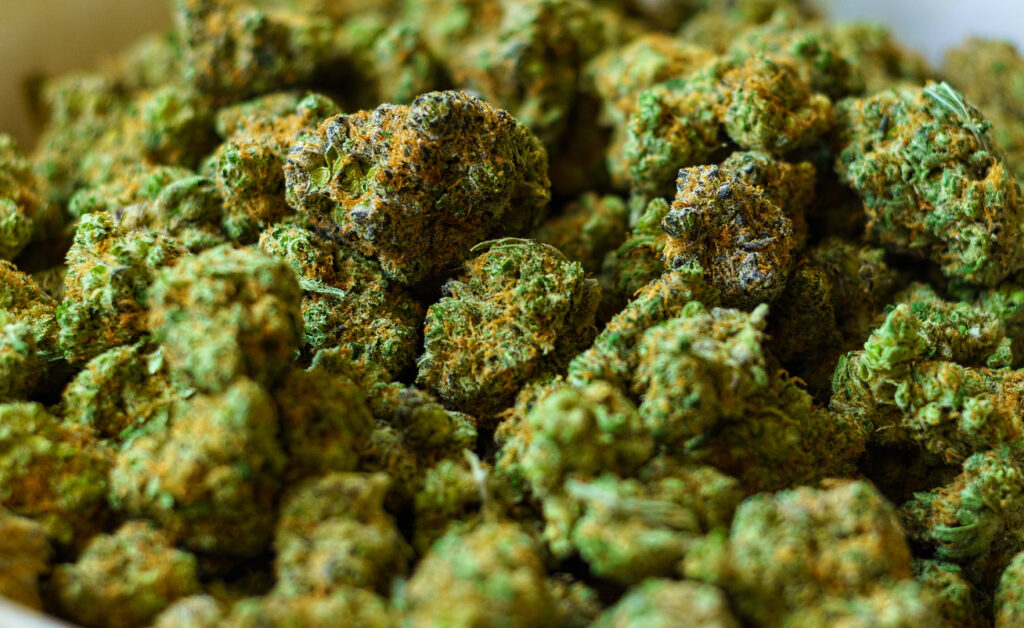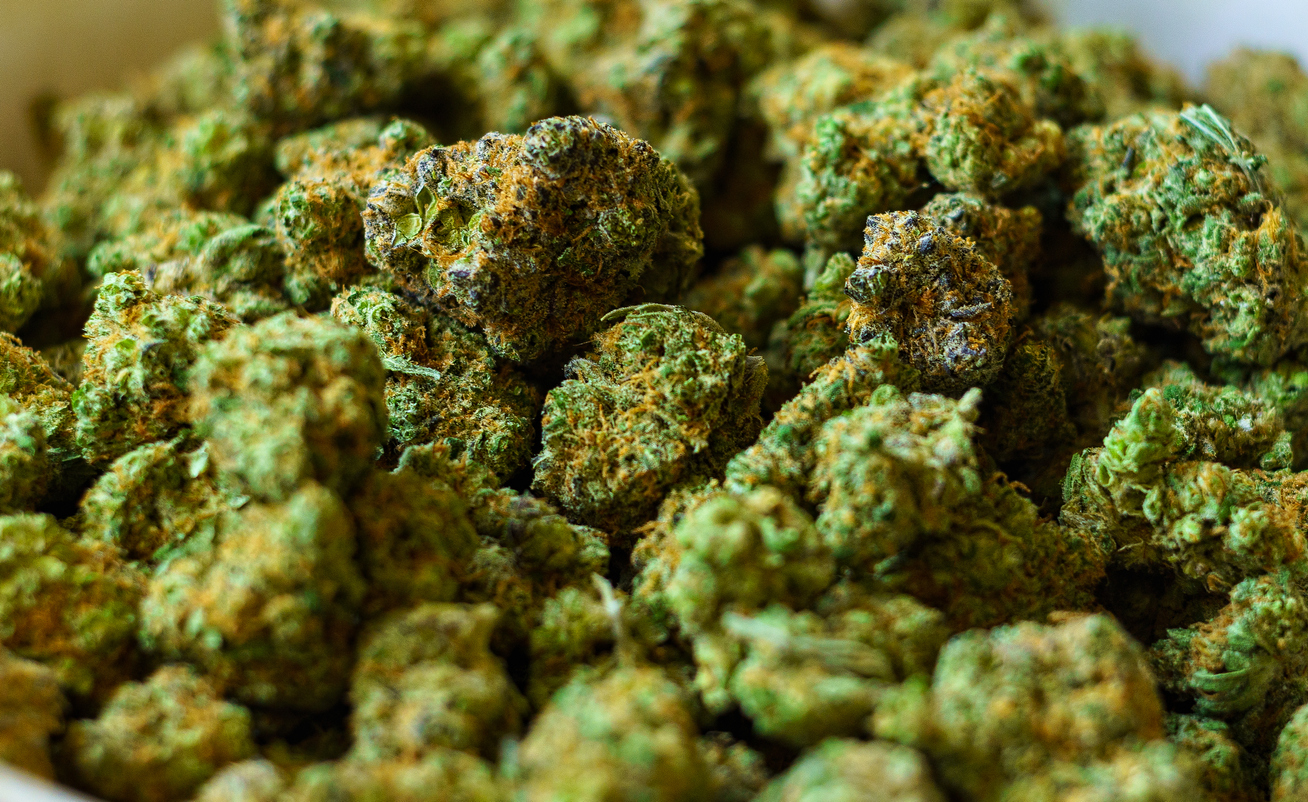 4. Check reviews on Google, Weedmaps, Leafly, etc.
You should have an idea about what kind of experience other people have had at the dispensary before visiting yourself. One way would be by reading reviews online, which we recommend doing before visiting any dispensary. Check for customer satisfaction, friendliness of staff, product variety comments, and make sure to omit dispensaries on your list that do not carry quality, lab-tested cannabis products.
5. Inquire about a membership or customer loyalty card
Get a membership card so you can get discounts on products and services for future visits. This can amount to considerable savings depending on the membership or loyalty cards terms. If you are a medical customer, these products are things you WILL NEED anyways, so you might as well get them at a discounted rate by utilizing the dispensary's card offerings.
Once you have found a few places that seem like a good fit, visit them all and see which one is best for you!
Conclusion
Finding the best Cannabis dispensary in Brampton, Ontario, can be a daunting task but, it doesn't have to be. If you follow these 5 tips, finding your ideal cannabis store will become more accessible and enjoyable for all involved!
When You Use CBD Every Day, This Is What Happens To Your Body [VIDEO]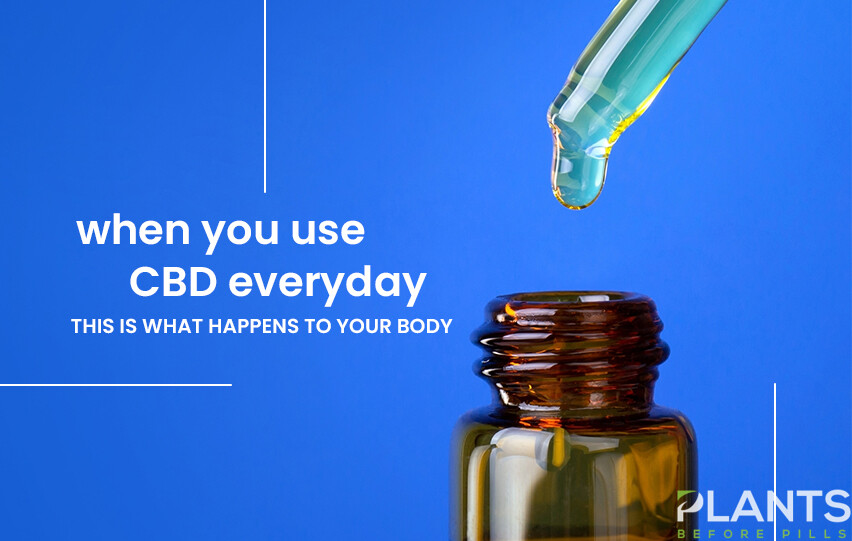 CBD products come in food products, oils, supplements, creams, and even pet food. But does CBD stand up to its current craze and what kind of health benefits can you get from ingesting it? Here are some benefits of taking CB if you use it every day.
Holiday Marketing Tips for Cannabis Businesses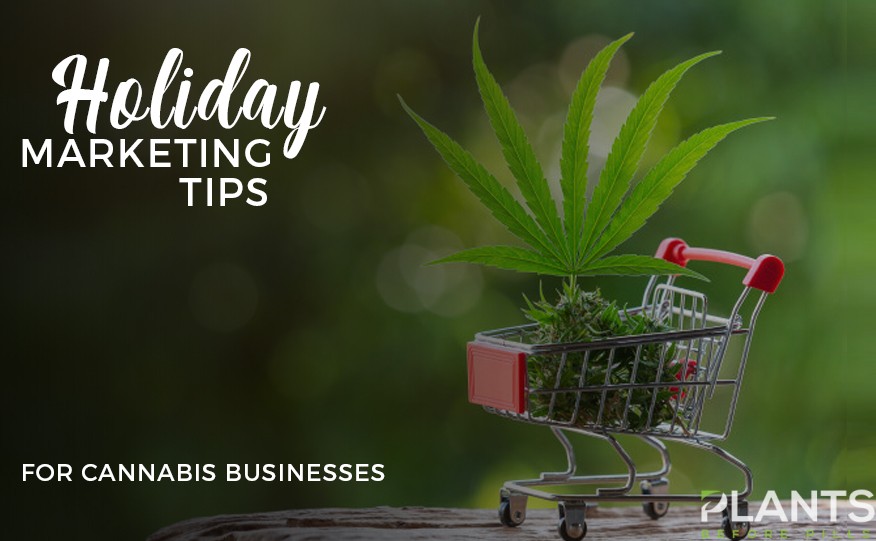 The holidays are just around the corner. And for most businesses – including cannabis dispensaries and companies – the holiday season is the most exciting time of the year. This is because family and friends are starting to buy their gifts in time for Christmas. For business owners, this article will help you implement proven effective cannabis marketing tips!
Cannabis businesses are not exempt from the holiday rush. As a matter of fact, apart from the renowned Hallmark holiday for cannabis-loving individuals, Christmas and the rest of the holiday season also provide ample profits for businesses. Many businesses ramp up their cannabis & CBD content to drive more traffic to their websites and their product offerings.
If you have a cannabis brand, now is the best time to launch your CBD oil products on the market. Apart from meeting the demand for cannabis also supplying consumers with a range of cannabis-infused products for Christmas. Wondering how you can take advantage of the holidays to effectively market cannabis products online? Check this list out.
Cannabis Holiday Marketing Tips
Use Eye-Catching Packaging
Let's start with the appearance of your product packaging. Your product may be just as (or even more) effective and safe than other brands but with bland packaging, your items are sure to be overlooked. This is why it is important to use attention-grabbing designs.
To do this, you need to conceptualize a design that not only conveys the message you want to send but also sells your brand. Because it is Christmas, you might want to release your items in a packaging that shows the merriment of the season. From including season's greetings to including images usually associated with the holiday, you can definitely have these themed designs on your packaging.
Ensure Freshness of CBD Products
When you market your products you want to make sure that you emphasize that what you are offering is fresh and safe to consume. Now, keep in mind that one of the most important aspects of marketing is ensuring that what you claim about the product is true.
So, make it a point to pick or develop a packaging technique that ensures that the items are completely sealed, preventing external factors from contaminating it. To let consumers know how fresh your product is, make it a point to include the manufacturing date on the label.
Properly Label All CBD Products
You also want to make sure that your products are properly labelled and this covers the compliance to regulations. Regulators find it important to have easily readable labels that immediately tells consumers that the product is infused with cannabinoids. Moreover, it is necessary to make sure that the packaging cannot be easily tampered with.
In the United States, state laws state that such products need to be inside child- and tamper-proof packaging. Moreover, you need to make sure that your labels clearly state that the items are CBD- or THC-infused, and with what percentage of both. Canada also has similar regulations. In fact, the country even has a standardized symbol to make sure that consumers know that the product they are about to buy is legitimate and compliant with related laws.
Green is In
In the current climate condition, many people are switching to green options. From reusable packaging to biodegradable ones, manufacturers and consumers are finding ways to minimize their contribution to climate change. Besides, what better way to celebrate the holidays than with products that are environment-friendly?
So, consider packing your cannabis and CBD products using green materials. You can opt for reusable jars and bottles, as well as biodegradable wrappers such as paper. If you also run your own dispensary, you can even establish a refill program that allows your customers to refill their reusable packaging, as long as this is legal in your location.
With the upcoming festivities, your cannabis business can definitely ride the tide not only of the holidays but also of the growing cannabis trend. With these marketing tips, you can leverage the season to boost your business, thus helping the cannabis industry.
4 Smart Ways Cannabis Companies can Promote their Business on Social Media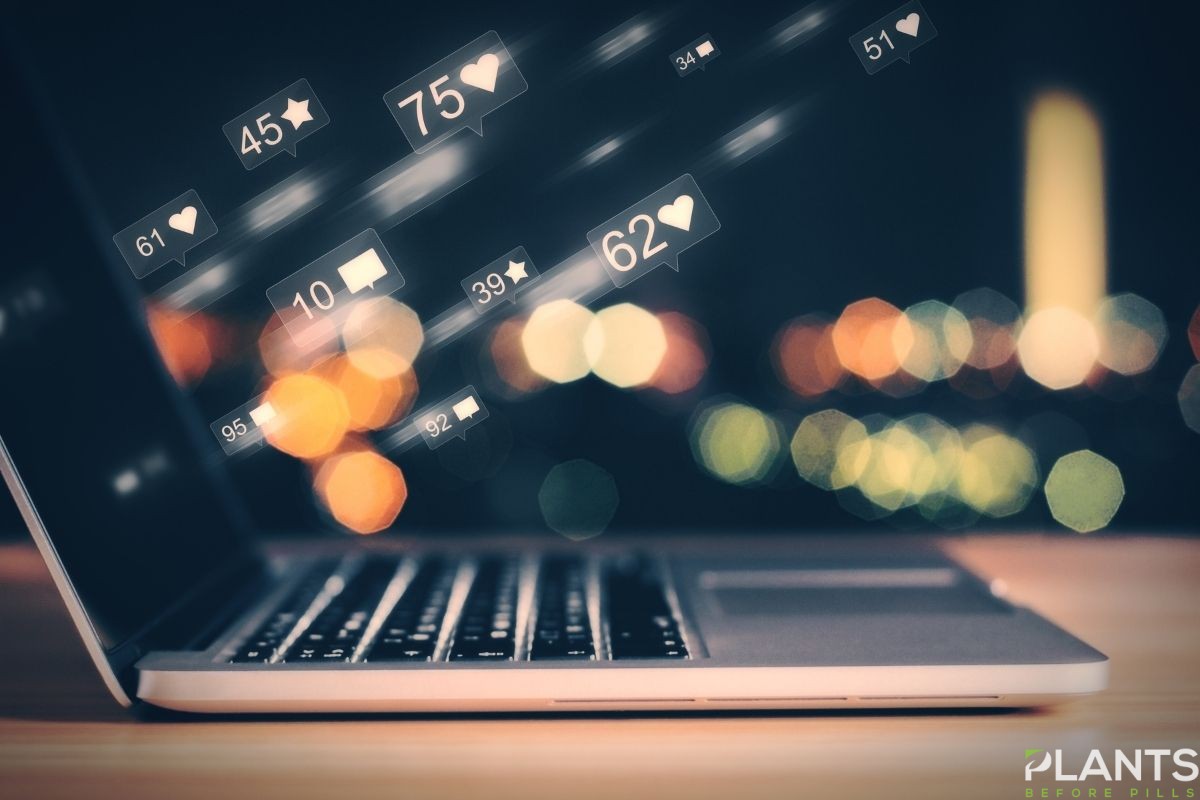 In recent times, the cannabis industry has been booming with no signs of slowing up soon. In the last few years, more and more states have legalized the use of cannabis. In fact, most states have legalized the use of medical cannabis, and a few have even legalized it for recreational use. Cannabis has grown from a taboo subject to a high-flying billion-dollar industry. With many people wanting to try cannabis products, it is no surprise that the industry has grown so rapidly. The industry is going through a significant change, and much of it is thanks to social media.
Here are four smart ways that cannabis companies today are utilizing the benefits of cannabis social media to promote their products and services:
1. Utilize Hashtags to your advantage.
One of the fundamental aspects of getting your post discovered by people interested in your products and services is by making sure your keyword is hashtagged in your posts. Adding a #hastag to your posts allows people searching for that specific keyword or keyword phrase to find your posts easily. This could open some excellent doors for you and your cannabis business. Not only that, by properly hashtagging your posts, you enhance your chances of making it to the coveted "explore" page on Instagram.
2. Using Facebook to promote your Cannabis Product.
If you're in the Cannabis industry, then you need to be on Facebook. It's as simple as that. Facebook has over 2 Billion users, and it's estimated that around 30% of them use Facebook to find places to eat and drink and find/buy products and services. Although it's pretty challenging to promote your cannabis products or services on FB due to its current policies, there are clever ways you can still get the word out about your brand utilizing Facebook and its pixel as a conduit. You can run campaigns both paid and unpaid that highlight the benefits of your product. Let's say you have a cannabis gummy product; you could create an ad or post that shows how natural health can help cure anxiety and depression. Once they land on your website, your Facebook pixel will "cookie" them, and you can retarget them in another campaign where you can work on collecting email addresses to run a more targeted campaign to your desired demographic.
3. Twitter is a powerful platform for social signaling
Twitter is not just a social network. It is also a powerful platform for social signaling. In the business world, social signaling is a powerful tool. When you post a tweet on your Twitter account, not only do people on Twitter see it, but it also gets some love from Google themselves. Google sees your post and gives a tiny bit of "link juice" and some trust signals as well! This is important in terms of Search Engine Optimization(SEO).
4. Working with a TikTok Influencer to boost your cannabis brands visibility
Working with TikTok influencers can help your cannabis brand's exposure. Tiktok has been all of the rage lately, and the engagement on that platform is immense. Cannabis brands can look to work with micro-influencers subtly to push their products to the influencer's audience. This can be a great way to increase exposure through microchannels and influencers on TikTok.
Conclusion
Social media is a great way to promote a cannabis business in a variety of ways. Social media is generally the beginning of building your company's presence online, but it definitely should not be your only marketing strategy. With careful thought and a little creativity, it's possible to build a strong following and a thriving business using social media.
We hope you enjoyed our article on how to promote your marijuana business on social media!