Pot of Gold: CBD's Bright Future after Farm Bill Passage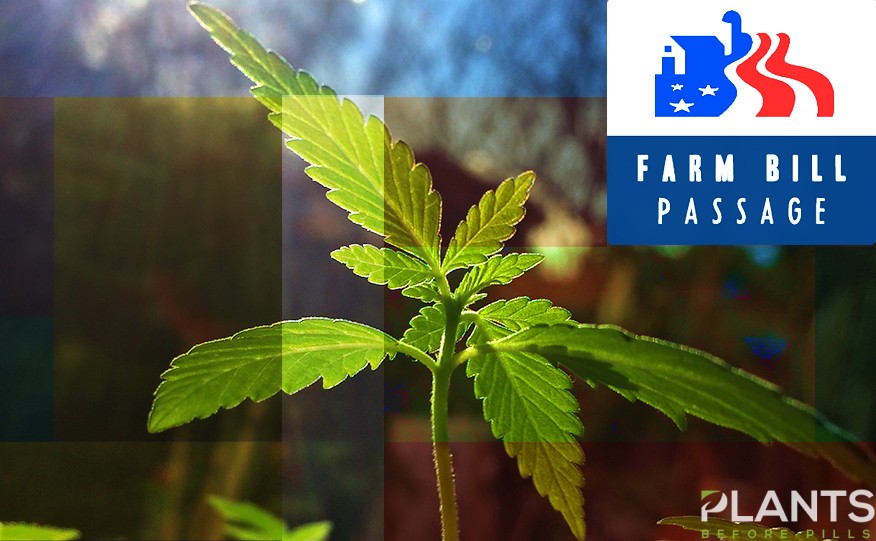 The passage of the 2018 Farm Bill opened a new chapter in the cannabis industry in the U.S. The legislation, signed by Pres. Donald Trump on December 2018 not only helped usher in good times for hemp growers, but it also legalizes cannabidiol (CBD). Indeed, this landmark legislation was a significant step toward a more vibrant CBD industry.
Investors' Enthusiasm for Cannabis
Even before the bill was signed, many analysts and investors already expected the industry, particularly CBD, would become the next hottest thing in the market. Months before the passing of the bill, Brightfield Group, a market research firm, forecast the CBD market to reach $22 billion in 2022.  In a report by Grand View Research, researchers estimate the value of overall legal marijuana to grow to $146 billion by 2025 at a rate of 34.6% CAGR.
Now that the legislation was signed hitting these figures gets more probable and attainable. Days after the bill was signed, Carol Bartz, former Yahoo CEO, in an interview with CNBC, said she had invested in Caliva, a cannabis company in California. She also said that she was very enthusiastic about the growth potential of the entire cannabis industry, which she compared to the tech industry 20 years ago. Bartz, NFL Hall of Famer Joe Montana are among the investors who have just poured in millions of dollars for the cannabis companies.
Cannabis for Health
Bartz said she invested in the cannabis industry because she is a living witness of the healing wonders of the plant. She said that she has been applying a weed-based cream on her knee for a long time. As a regular user, she is convinced of marijuana's therapeutic powers. Doctors and researchers had done tons of research showing the efficacy of pot in curing different types of health problems. Aside from chronic pain and rheumatoid arthritis, medicinal marijuana can also help treat epileptic seizures, anxiety, depression, infections, and skin diseases. It can also contribute to the symptoms and cure of more severe diseases like psychosis, Alzheimer's disease, Parkinson's disease, multiple sclerosis, and diabetes. This was proven to help reduce cases of cardiovascular diseases and cancer, the two leading killers in the U.S.
While the former Yahoo CEO was positive that acceptance and use CBD will intensify after the Farm Bill legalized the use of hemp, she argued that the potency of the substance is limited compared to brands that contain both CBD and THC.
Future of Cannabis
While the cannabis industry has made a huge step after the legalization of hemp, analysts believe the U.S. government will consider decriminalizing marijuana next. Kevin Murphy, CEO of cannabis firm Acreage Holdings, is positive 2019 will be the year of weed legalization. The STATES Act, which if signed will allow marijuana producers to operate legitimately, is already getting traction. This piece of legislation will also give these companies access to bank accounts and allowing them to get listed on U.S. stock exchanges.
We can also expect more politicians to push for legalizing marijuana for recreational use. Politicians campaigning for the midterm elections include weed decriminalization in their platform.
Marijuana experts also expect more funding for research on cannabis. Aside from the funding from investors, the CBD producers will be entitled to receive funding from the government. But scientists want more legal powers to discover more wonders from weed. They believe they can still learn more medical breakthroughs from marijuana if the government legalizes the plant on the federal level.  Researchers also want to come up with new seed varieties that will boost the potency of CBD, THC and other compounds, bringing more benefits to patients.
While the cannabis industry has scored a massive win with the passage of the 2018 Farm Bill, weed advocates are still pushing for better access to more potent medical marijuana in the coming days.
Does CBD Improve Mental Health? [VIDEO]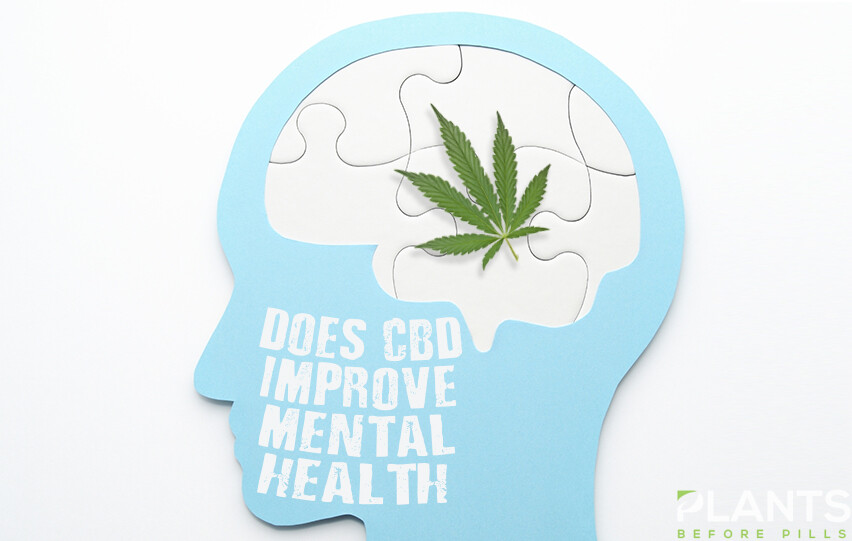 CBD is one of the main buzzwords these days. A lot of people are using it to treat a variety of issues, including mental health. The question is – is CBD really effective when it comes to aiding mental health?
The State of Cannabis in Washington State: Things To Know in 2021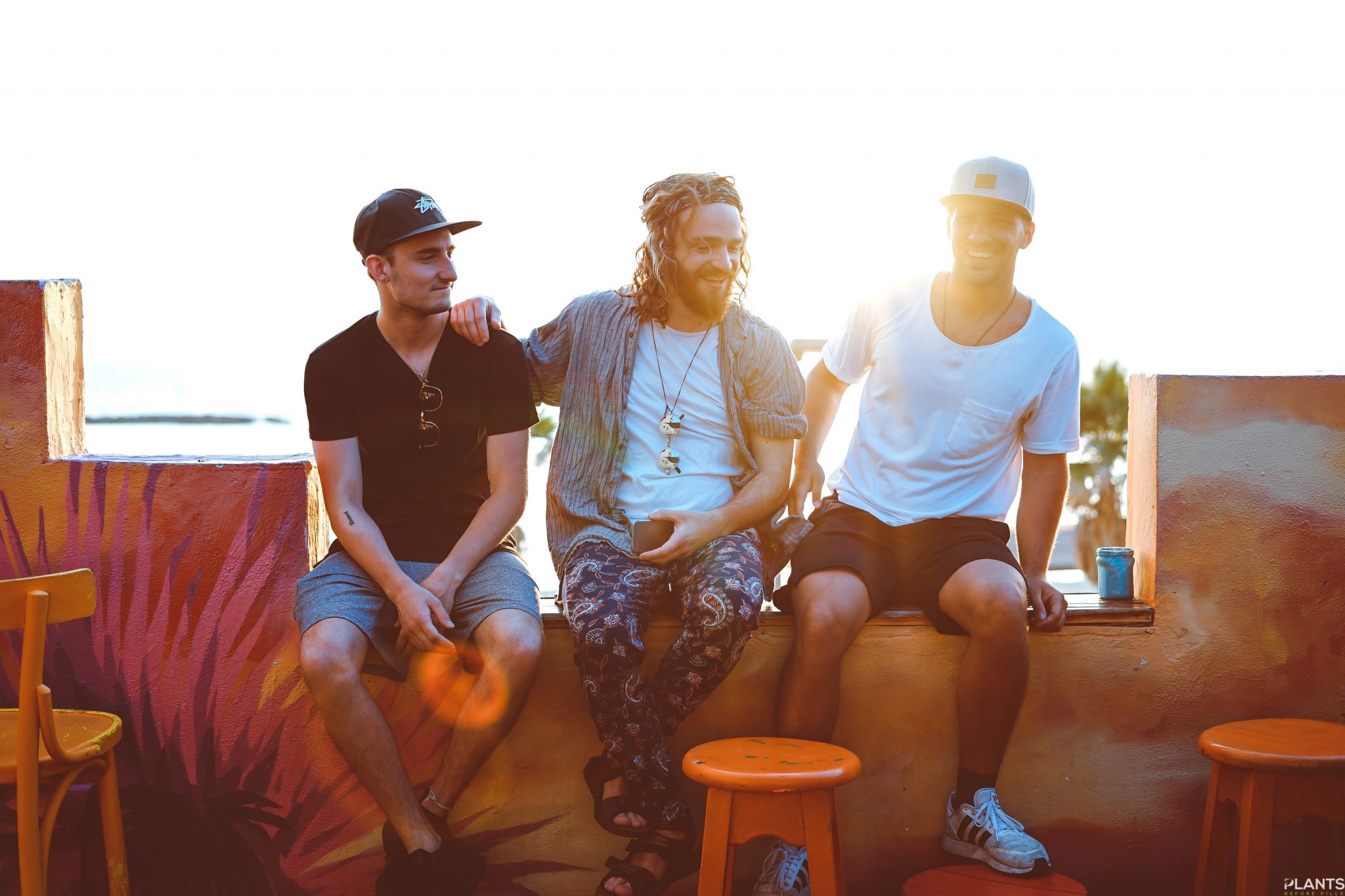 The Pacific Northwest is well known for its beautifully lush landscapes, crisp apples, fresh air, and progressive lifestyle/health views. Being the only state named after a United States president(George Washington), Washington is a place many happily and willingly call home or their sanctuary.
In terms of other well-knowns, Washington state was one of the first to legalize cannabis for recreational use nearly a decade ago (2012 to be exact). As long as you are 21 years old or older and reside in the state, you can privately partake in the consumption of cannabis without any legal ramifications. This has been an appeal to many across the country, with some actually moving to the state for this reason.
In 2021, and with the dawn of a new administration in the White House, marijuana looks to have a very bright few years ahead. We've already seen an emergence of pot stocks and hometown dispensaries budding up all around the United States and the rest of North America, and that only looks to continue into the near future.
If you're in the mood to finally take the leap into using cannabis, now could be a great time to learn more about this wonderful plant and its many healing and rejuvenating properties.
What is it used for mainly in 2021?
Cannabis was once thought only to be good for "getting high." There has been a plethora of scientific research giving us a better understanding of this miracle plant. It has been used to treat Cancer, Epilepsy, Seizures, Glaucoma, PTSD, Multiple Sclerosis, Inflammation, and even Alzheimer's disease. In 2021 after a rough 2020, many have been using it as a healthier way to indulge at home, protecting themselves from the ongoing pandemic. Instead of frequent alcohol consumption, there has been a larger shift towards the consumption of cannabis as it has been stated to be less harmful to vital organs like the heart and liver. Alcohol also creates a lot of inflammation within the body, whereas cannabis reportedly fights inflammation.
Best places to buy it in 2021?
The best places to purchase your cannabis are from state-licensed retailers in Washington. Purchasing weed through private means(aka black-market) is still illegal and should be avoided at all costs. Make sure to do your due diligence when seeking reputable dispensaries as there are "pop-up shops" that claim being licensed but are not, and purchasing from them could result in a hefty fine or even jail time.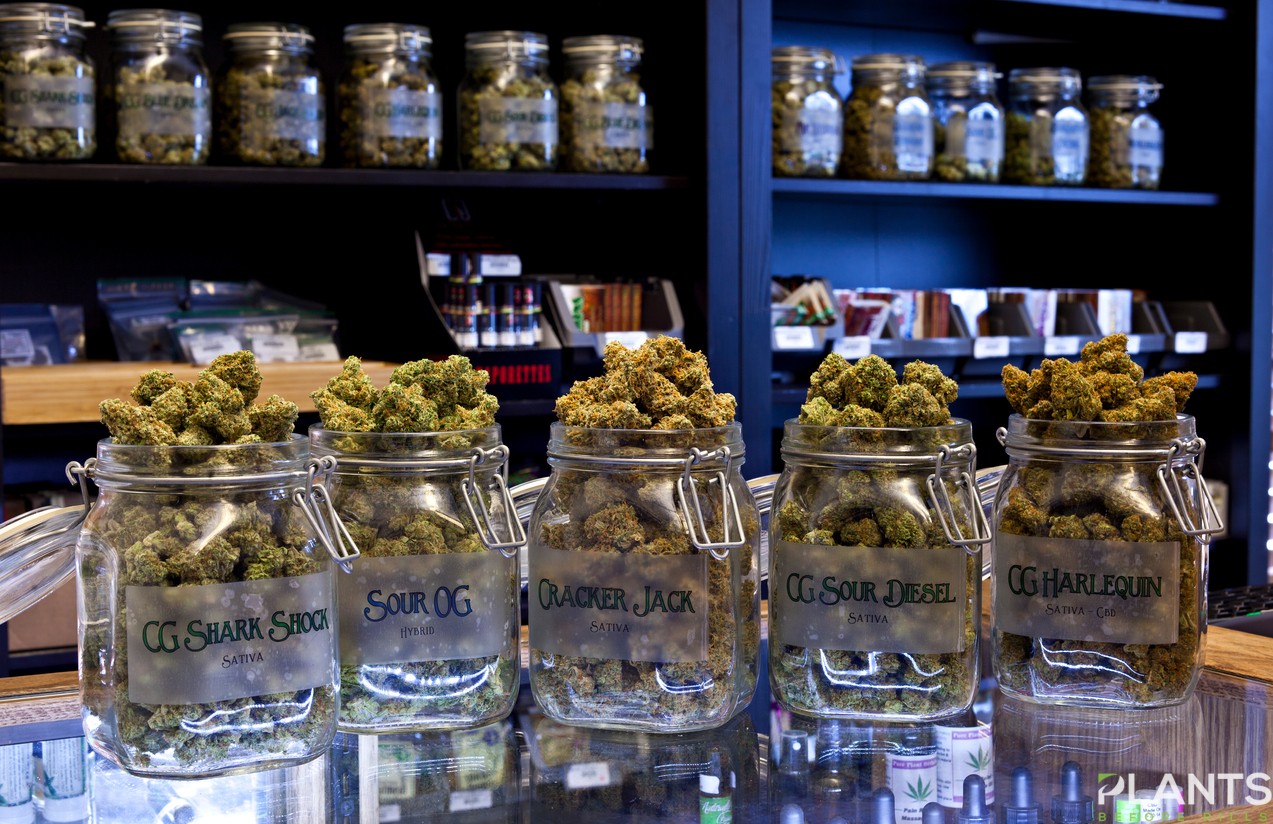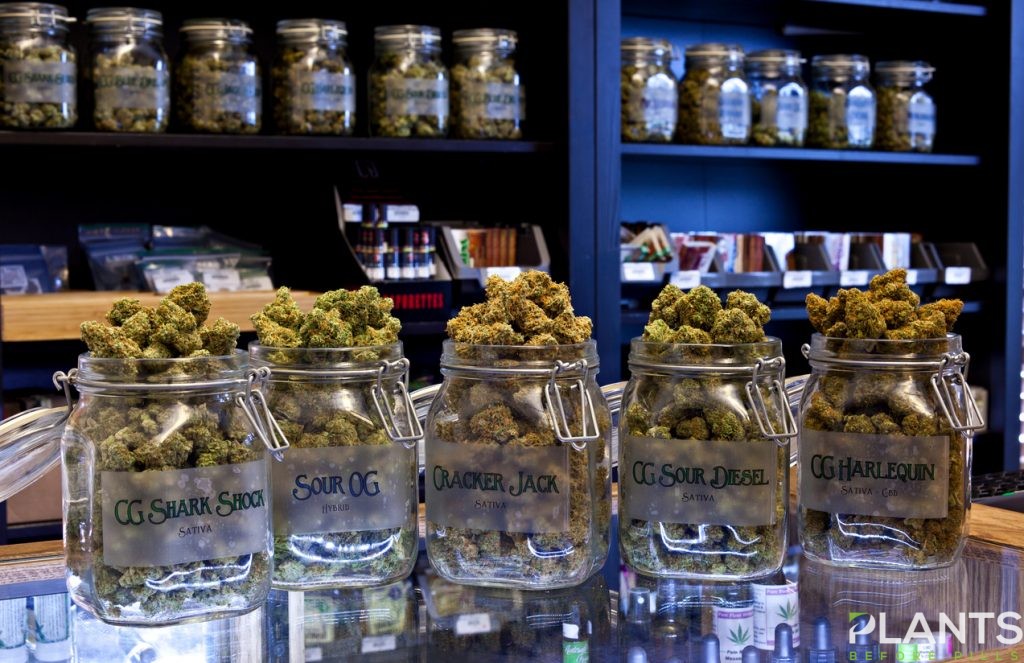 Per WeedMaps, Medical marijuana patients may purchase and possess up to:
3 ounces of marijuana, or 85 grams;
48 ounces, or 1.36 kilograms of marijuana-infused products in solid form;
1.69 gallons, or 6.4 liters of marijuana-infused products in liquid form, or;
21 grams of marijuana concentrate.
Washington state cannabis Legislation in 2021
As far as growing and cultivation of marijuana for personal use, this is still illegal. Washington cannabis laws are more liberal than other states, but there are still many restrictions, such as not being able to consume it in "public view". The most notable push in the cannabis space in Washinton state is a bill for home cultivation.
Conclusion
Washington is a great place to visit and, for many, is one of the best places to call home due to its stance on cannabis consumption. With 2021 being a year of progression, it looks like the state of cannabis in Washington will only continue to shine.
Topical CBD for Pain: Does it Even Work? [VIDEO]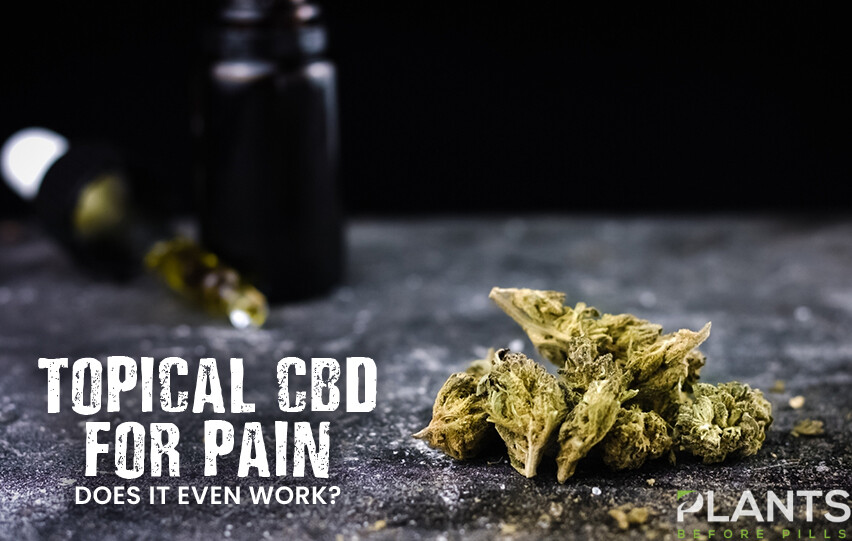 CBD is now known all over the world as a pain reducer and an anti-inflammatory substance. The most common ways of consuming it is by taking it orally or through smoking or inhalation. Now, this video will further explore the effectiveness of topical CBD for pain.