Pot of Gold: CBD's Bright Future after Farm Bill Passage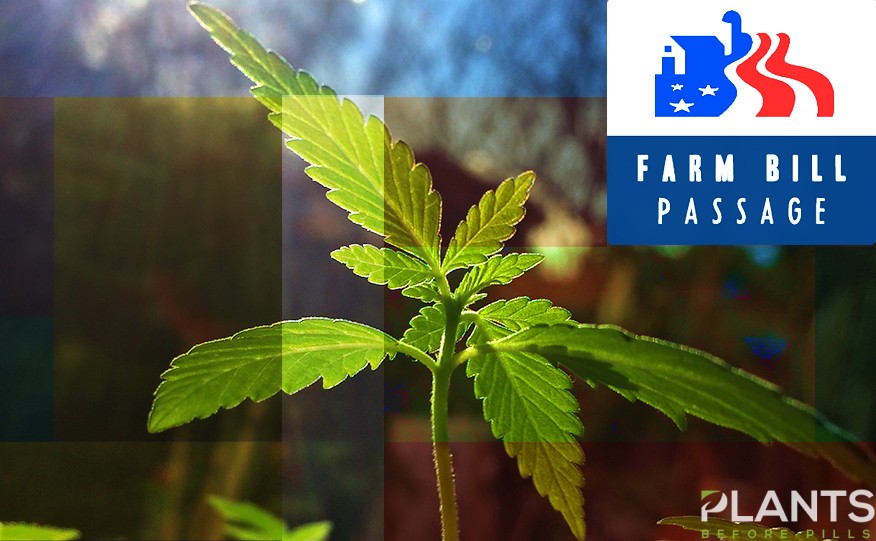 The passage of the 2018 Farm Bill opened a new chapter in the cannabis industry in the U.S. The legislation, signed by Pres. Donald Trump on December 2018 not only helped usher in good times for hemp growers, but it also legalizes cannabidiol (CBD). Indeed, this landmark legislation was a significant step toward a more vibrant CBD industry.
Investors' Enthusiasm for Cannabis
Even before the bill was signed, many analysts and investors already expected the industry, particularly CBD, would become the next hottest thing in the market. Months before the passing of the bill, Brightfield Group, a market research firm, forecast the CBD market to reach $22 billion in 2022.  In a report by Grand View Research, researchers estimate the value of overall legal marijuana to grow to $146 billion by 2025 at a rate of 34.6% CAGR.
Now that the legislation was signed hitting these figures gets more probable and attainable. Days after the bill was signed, Carol Bartz, former Yahoo CEO, in an interview with CNBC, said she had invested in Caliva, a cannabis company in California. She also said that she was very enthusiastic about the growth potential of the entire cannabis industry, which she compared to the tech industry 20 years ago. Bartz, NFL Hall of Famer Joe Montana are among the investors who have just poured in millions of dollars for the cannabis companies.
Cannabis for Health
Bartz said she invested in the cannabis industry because she is a living witness of the healing wonders of the plant. She said that she has been applying a weed-based cream on her knee for a long time. As a regular user, she is convinced of marijuana's therapeutic powers. Doctors and researchers had done tons of research showing the efficacy of pot in curing different types of health problems. Aside from chronic pain and rheumatoid arthritis, medicinal marijuana can also help treat epileptic seizures, anxiety, depression, infections, and skin diseases. It can also contribute to the symptoms and cure of more severe diseases like psychosis, Alzheimer's disease, Parkinson's disease, multiple sclerosis, and diabetes. This was proven to help reduce cases of cardiovascular diseases and cancer, the two leading killers in the U.S.
While the former Yahoo CEO was positive that acceptance and use CBD will intensify after the Farm Bill legalized the use of hemp, she argued that the potency of the substance is limited compared to brands that contain both CBD and THC.
Future of Cannabis
While the cannabis industry has made a huge step after the legalization of hemp, analysts believe the U.S. government will consider decriminalizing marijuana next. Kevin Murphy, CEO of cannabis firm Acreage Holdings, is positive 2019 will be the year of weed legalization. The STATES Act, which if signed will allow marijuana producers to operate legitimately, is already getting traction. This piece of legislation will also give these companies access to bank accounts and allowing them to get listed on U.S. stock exchanges.
We can also expect more politicians to push for legalizing marijuana for recreational use. Politicians campaigning for the midterm elections include weed decriminalization in their platform.
Marijuana experts also expect more funding for research on cannabis. Aside from the funding from investors, the CBD producers will be entitled to receive funding from the government. But scientists want more legal powers to discover more wonders from weed. They believe they can still learn more medical breakthroughs from marijuana if the government legalizes the plant on the federal level.  Researchers also want to come up with new seed varieties that will boost the potency of CBD, THC and other compounds, bringing more benefits to patients.
While the cannabis industry has scored a massive win with the passage of the 2018 Farm Bill, weed advocates are still pushing for better access to more potent medical marijuana in the coming days.
Demetrix Gains $50m in Series A Funding, Aims to Brew Cannabis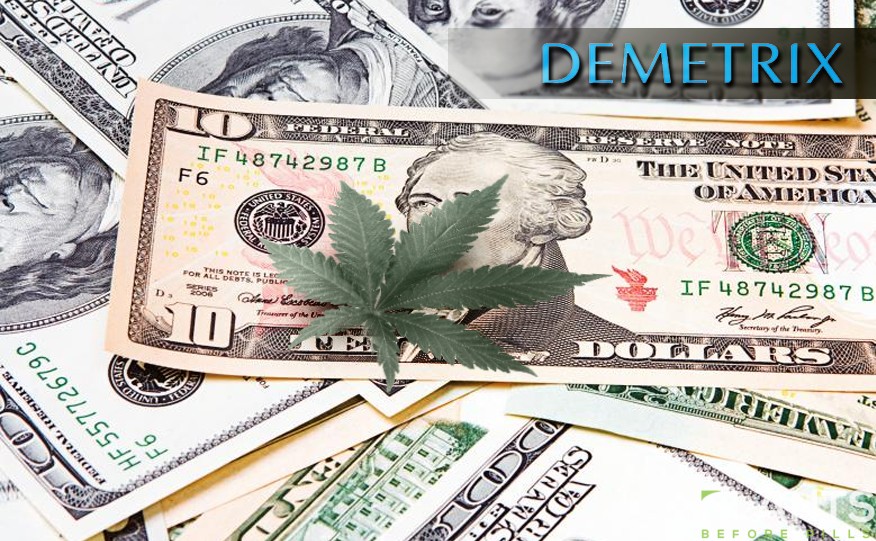 Demetrix Inc. recently announced its successful foray into the Series A funding round. Following this, the company garnered $50 million, which the business states will be used for researching and producing synthetic cannabinoids in the market.
The Series A funding round was led by Tuatara Capital, a New York-based investment group, together with Horizon Ventures, a Hong Kong-based firm. Based on the press release by the cannabis firm, Horizon Ventures also participated in the Series Seed round, contributing $11 million to the business.
Shaping the Future
Demetrix's press release revealed that the global market for cannabinoids are slated to reach $100 billion comes 2029. Alongside the boom of this industry, Demetrix intends to "help the world benefit from nature's rarest ingredients."
Besides brewing, the startup is also looking to isolate the cannabinoids. The firm also looks to expand the business and commercialize its products in the future. With more than 100 cannabinoids being explored by the California-based startup, it believes that it can cater to different consumer product companies, including the pharmaceutical and supplement sector.
To achieve their goals, the California-based company reportedly intends to use baker's yeast to yield a larger volume of cannabinoids. Through the company's "industry-leading fermentation technology that accelerates the production of cannabinoid," it hopes to shape the future of the field.
Continued Show of Support
Both Tuatara Capital and Horizon Ventures released statements revealing their promising futures by working with the cannabis firm. In the press release, Tuatara Capital partner, Marc Riiska shares that they believe Demetrix has what it takes to "consistently produce high purity, single cannabinoids in a process that easily scales to meet demands."
Meanwhile, Patrick Zhang of Horizon Ventures state that "Demetrix is uniquely positioned to bring these compounds to market in a cost-efficient way."
Industry Background
Demetrix chief executive officer Jeff Ubersax is planning to use technologies surrounding yeast genetics and biochemistry and applying this to cannabis. Although the business employs the same method of brewing beer, the fermentation process using the marijuana plant will produce synthetic cannabinoids instead.
While the company's approach to making a larger volume of cannabinoids sounds promising, Tech Crunch notes the startup "has a long way to go before it becomes competitive with extracts from the marijuana plant."
As of writing, the company has successfully raised a total of $61 million.
Research Found Recreational Marijuana Users End Up Consuming the Plant as Medicine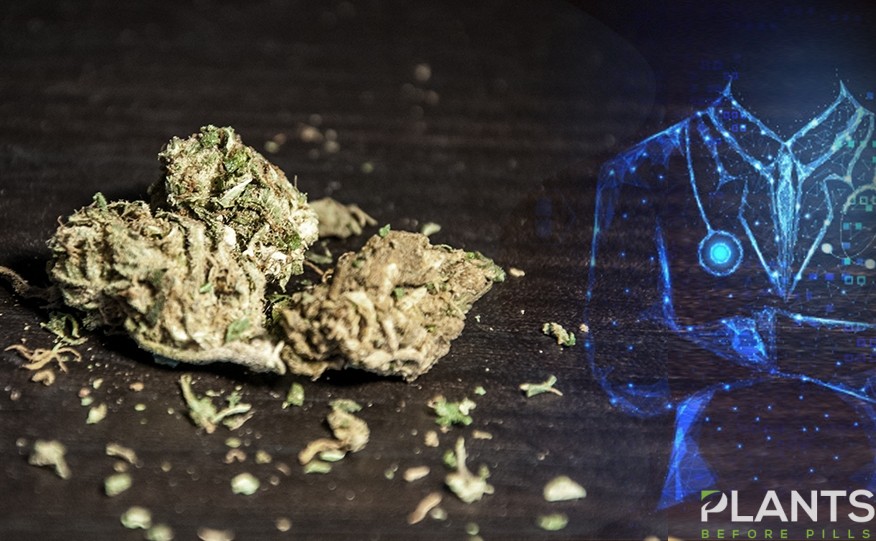 Many cannabis users who buy in Colorado adult-use cannabis dispensaries use the product as a medicine, a study revealed.
The study found that people who purchase items that are supposedly for fun have used them to treat specific health issues, like chronic pain and sleep disorders. The researchers led by Marcus Bachhuber of Albert Einstein College of Medicine in New York said customers of adult-use cannabis usually end up consuming it for symptom relief.
The combined research team from the New York-based college and the University of Miami polled 1,000 customers in two Colorado dispensaries between August 2016 and October 2016. Around 65% of the respondents said they used marijuana for pain relief, while 74% reported using the plant to promote sleep.
The study was recently published in the "Journal of Psychoactive Drugs."
Potent Prescription Medicine Alternative
The respondents ended up using cannabis for medical reasons because of its potency. Many of the respondents who use marijuana for health reasons said that using the plant helped them to reduce the use of other medicines. More than two-thirds (82%) reported cutting or stopping their prescription medications.
Nearly 90% of those who purchased cannabis for pain relief said they had reduced or stopped taking opioid pain relievers. Meanwhile, 87% of users who use marijuana as a sleeping aid reported they minimized or halted their use of over-the-counter taking aids. Moreover, 83% of those taking medicine sleeping pills said cannabis helped cut down or stopped their use of these medications.
While the study has somehow shown the potency of cannabis for medical use, it has some limitations. Of the 1,000 study respondents, 90% were below the age of 50. Less than half (42%) of them were women while a little more than half (66%) were white.
National Organization for the Reform of Marijuana Laws (NORML) deputy director Paul Armentano backed the findings of the study. In a press release, he said that the study proved the therapeutic efficacy of marijuana. He also acknowledged its possibility as an alternative medication to prescription medications, particularly opioids.
According to the National Institute on Drug Abuse, more than 130 people in the U.S. die following an opioid overdose. The agency admitted that the abuse and addiction to opioids, including prescription pain relievers, fentanyl, and other synthetic opioids is a national crisis. Prescription opioid misuse costs the U.S. $78.5 billion a year and affects not only public health, but also impacts social and economic welfare.
Minnesota Approved Medical Marijuana for Alzheimer's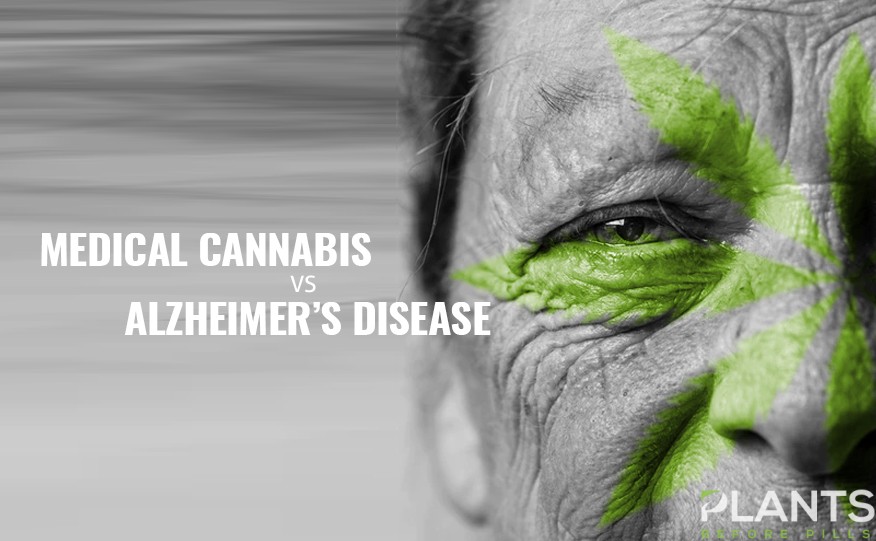 Starting July 1, all registered patients with Alzheimer's disease can begin registering for Minnesota's medical cannabis program. This will enable them to purchase medical marijuana from the state's two manufacturers starting August 1, the High Times reported.
The recent approval marked Alzheimer's disease addition to the 14 conditions that qualify patients for medical marijuana in Minnesota. This includes cancer, glaucoma, HIV/AIDS, Tourette Syndrome, ALS, seizures (e.g. epilepsy), severe and persistent muscle spasms (e.g. multiple sclerosis), inflammatory bowel disease (e.g. Crohn's disease), terminal illness, intractable pain, PTSD, Autism, and Obstructive Sleep Apnea.
Alzheimer's disease is the only qualifying condition approved by Health Commissioner Jan Malcolm among the seven new conditions proposed by a citizen's review panel. Conditions that didn't make the cut includes hepatitis C, juvenile idiopathic arthritis, panic disorder, psoriasis, and traumatic brain injury.
"Any policy decisions about cannabis are difficult due to the relative lack of published scientific evidence," said Health Commissioner Malcolm. "However, there is some evidence for potential benefits of medical cannabis to improve the mood, sleep, and behavior of patients suffering from Alzheimer's disease."
Currently, there are more than 94, 000 people diagnosed with Alzheimer's living in Minnesota, and 254, 000 people providing care for loved ones diagnosed with Alzheimer's.
For the next 30 days, the Minnesota Department of Health is expected to be working in registering Alzheimer's patients to the state's medical marijuana program. Among the requirements included for a patient to obtain medical cannabis is for a licensed health care practitioner to certify that the patient indeed has the disease.
Alzheimer's is the most common cause of dementia. It's a neurodegenerative disorder that happens when plaques containing beta-amyloid develop in the brain. This leads to cognitive impairments, such as problems with one's memory, thinking, and behaviour. As of today, there is still no available cure for Alzheimer's disease. However, various studies show that cannabis helps improve symptoms or slow the rate of decline in Alzheimer's patients.
The recent move by Minnesota marked its entrance into the twelve U.S. states that have included Alzheimer's disease in the list of their qualifying conditions for medical cannabis.
"I believe that advanced dementia patients with tremendous anxiety, restlessness, and pain will benefit," wrote Dr. William Orr, a Minneapolis-based geriatric psychiatrist who supported the petition.
"Such patients are episodically distraught and become quickly angered and paranoid of staff trying to help them due to their confusion and inability to understand their circumstances," he added.