How Cody Alt Emerged in the Cannabis Market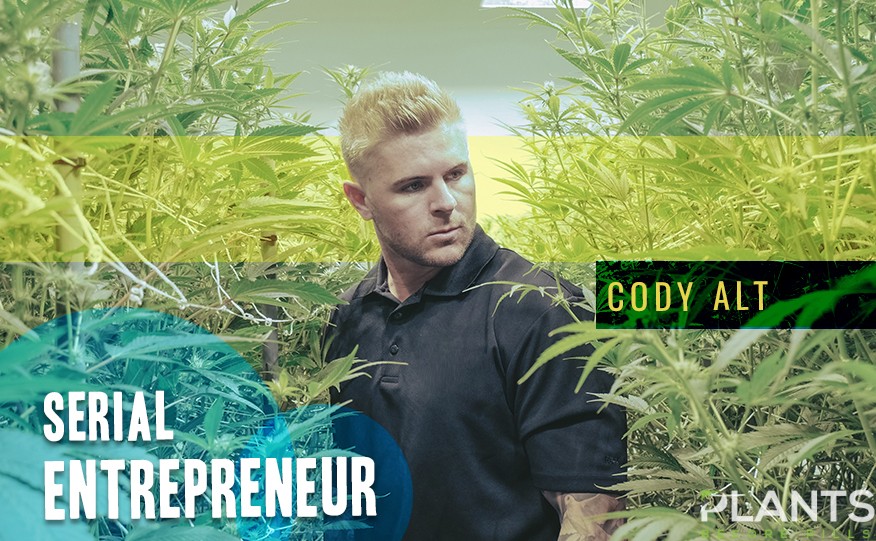 Every successful business is built upon the dreams and passions of its founders. Combined with brilliant innovative ideas and sheer persistence, business owners find themselves riding the high of their flourishing business. Perhaps this is what Cody Alt found himself in when he entered entrepreneurship. Known as a serial entrepreneur, he has been the mastermind of various companies including one business that took the cannabis world to far greater heights.
From One High to Another
Hailing from Maxville, Montana, Cody moved to Scottsdale to pursue his lifetime passion of becoming a successful businessman. He entered the business landscape with an idea for a meal preparation kitchen with only $5,000 to his name. Building this company, BodyFuel, from the ground up, his journey proved to be eventful as he encountered the greatest challenged in his career: getting a DUI for 30 days just when kitchen business was picking up. Without the convenience of his own vehicle to open his retail sites, pick-up meals and deliver them, Cody found himself rushing from one place to another for 30 days to fulfil his duties as the owner.
To him, this experience was certainly one of the most mentally and physically taxing obstacles he had to go through, especially with the feeling of helplessness and loneliness he had to deal with during the ordeal. Fortunately enough, Cody's entrepreneurial spirit overcame this temporary impediment and went on to establish PureKana, his cannabis-focused business.
The Cannabis World and PureKana
With the recent positive developments in the US regarding hemp and hemp-infused products, the country was ready for a hemp business that takes 'dealing weed' to a far more sophisticated and innovative level. PureKana's objective is simple: it wants to be a trusted source for all things about hemp. To some extent, the company is indeed achieving this. It has been serving as a reliable source for enthusiasts and medical marijuana patients alike for their cannabinoid needs.
"Cody's entrepreneurial spirit overcame this temporary impediment and went on to establish PureKana, his cannabis-focused business."
For Cody, PureKana is not simply a business; it is also an advocacy. Aiming to spearhead the arrival of hemp and cannabidiol products in the mainstream market, PureKana seeks to give people access to the benefits cannabis oil has to offer. As part of its advocacy, Cody also makes sure that his products are 100% non-GMO, organic, and are sourced from plants cultivated without pesticides, herbicides and other harmful chemicals.
From Hemp Oil to CBD Vape Oil
Being a cannabis-focused company, PureKana offers a wide variety of products, from CBD gummies and CBD oil to capsules, vape pens and e-juices. Enthusiasts and patients alike are likely to find the best CBD-infused products for their needs. In fact, Cody ensures that his customers will have the best experience by offering varying amounts of CBD and THC contents per product.
Customers are likely to enjoy the company's own manufactured gummies made with all-natural ingredients, guaranteeing a real fruity taste with a satisfying kick of CBD. Moreover, customers can choose from various ointments, tinctures, pure picks and bath bombs. They can even share the cannabis goodness with their dogs with the company's hemp dog treats with different flavors and a wide range of health benefits.
To this day, Cody is running five companies with an annual revenue amounting to a whopping $10 million. Aside from PureKana, Cody is also managing Kushly, another cannabis-focused company that delivers a wide selection of cannabis-infused products to customers in Arizona and California.
Other companies Cody manages include Elevate Media, Slapps (a men's underwear line) and Never Sell Dope (a streetwear apparel brand).
Bureau of Customs Seizes P13.2m Marijuana in Clark, Pampanga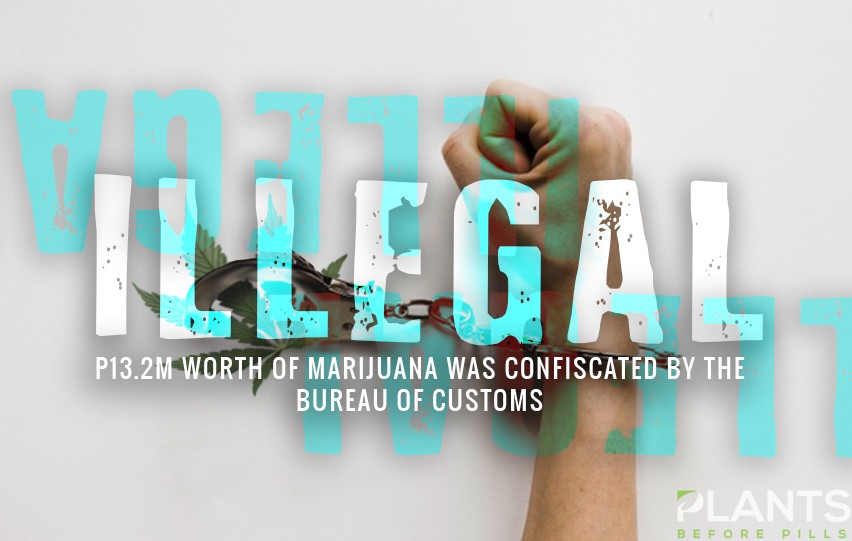 The Bureau of Customs from the Philippines turned over P13.2 million worth of marijuana to the Philippines Drug Enforcement Agency (PDEA) last Monday, April 6, 2020. Approximately 11.569 kilograms were seized by Customs.
The Customs' turnover happened days after Customs official held an inspection last week at the Clark Freeport area. Authorities who inspected the area found two shipments of marijuana concealed in 14 cans of meal formula. The shipments were initially declared as whey samples from California.
Despite being concealed in a number of meal formula cans, a Customs inspector reportedly noticed some physical irregularities on the cans. Most labels were not properly attached and were found to be movable, which was what prompted the said official to further inspect and open the cans.
Upon inspection, the official uncovered sachets of suspected marijuana leaves within the cans. Authority says K9 dogs, trained to detect the presence of illegal drugs, confirmed that these were cannabis leaves. Following the discovery, the Philippine Drug Enforcement Agency conducted a chemical analysis.
Bureau of Customs District Collector Ruby Alameda did not reveal the consignee nor the undersigned of the items and cans in question, notes Manila Standard.
In a statement, Alameda simply said, "Through the strict profiling of shipments and X-ray examination by BOC-Clark personnel on the subject shipment containing 14 cans labeled as "Herbalife Formula 1 Healthy Meal Comida Saludable," the team was able to quickly act on the incident.
Upon confirmation, Alameda immediately issues warrants to seize and detain the contraband for the said shipments.
The warrant of seizure and detention was pursuant to Republic Act No. 10863, also known as the Customs Modernization and Tariff Act (CMTA) and in relation to Republic Act No. 9165, otherwise known as the Comprehensive Dangerous Drugs Act of 2002.
Although the country is facing the threat and risks of the coronavirus COVID-19, the Port of Clark is still committed to protecting the Philippine borders against illegal drugs.
As of writing, cannabis and medical marijuana are still largely illegal in the Philippines. However, in a 2019 House of Representatives hearing, Rappler reports that lawmakers voted in a landslide 163-5-3, resulting to the passing of House Bill 6517, also known as the Act of Providing Compassionate and Right of Access to Medical Cannabis and Expanding Research into its Medicinal Properties and for other Purposes on Tuesday, January 29, 2019.
Under the said bill, patients suffering from chronic pain and debilitating conditions would be eligible to use medical marijuana. The said bill is waiting for further discussion and possible approval in the Senate, notes Inquirer.
Washington State Legislators OKs Cannabis Social Equity Bill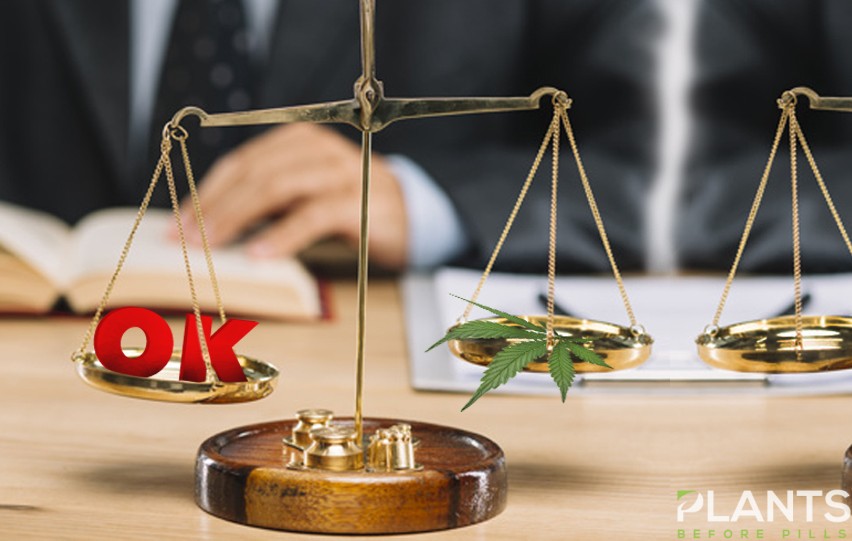 Washington's cannabis industry is poised to welcome diversity among licensees after state legislators approved a bill last week that would introduce the state's first Marijuana Social Equity Program. The measure, named House Bill 2870 (HB 2870), now awaits on Gov. Jay Inslee's desk for final approval.
If signed into law, the bill will enable the Liquor and Cannabis Board (LCB) to issue forfeited, canceled and revoked retail licenses to applicants that are members of communities excessively impacted by the War on Drugs.
As written in the bill, the measure's main objective is to benefit "individuals who have been arrested or incarcerated due to drug laws, and those who have resided in areas of high poverty, suffer long-lasting adverse consequences, including impacts to employment, business ownership, housing, health, and long term financial well-being."
The program is set to last for eight years, spanning from December 1, 2020 to July 1, 2028, and will cost applicants a total of $1,480 for new social equity licenses.
Prior to the approval, The House originally passed an earlier version of the bill in February this year, with the intention to address racial inequity within the cannabis industry.
Democratic Rep. Eric Pettigrew, the one who sponsored the bill, described the road towards the final bill as a long yet worthwhile struggle.
"I had a chance to meet with some proponents and opponents a little more … and really came to understand that this is beyond the issue of licenses," Pettigrew said. "This is potentially a different distribution of wealth as we move forward in this industry."
He, along with the help of stakeholders including Paula Sardinas of the Commission on African American Affairs drafted the proposal.
"We believe we need an LCB that is more reflective of the community it serves," she said. "It should also have a culture that mirrors the Department of Financial Institutions where education, compliance, and training are priorities along with enforcement," Sardinas commented.
In 2012, Washington became the first U.S. state to legalized recreational use of marijuana. However, eight years after, the state's cannabis industry is still struggling with diversity. In a report from the Washington State Commission on African American Affairs, less than 1% of the state's over 500 recreational cannabis licenses were owned by African Americans.
"Initiative 502 missed an opportunity to incorporate a focus on social equity," said Rick Garza, the director of the LCB, at the time the bill made its way through the legislature. "The history of cannabis prohibition shows abundant evidence there was disproportionate harm in communities of color, and that those harmful effects remain with us today."
4 Ways You Can Safely Celebrate 420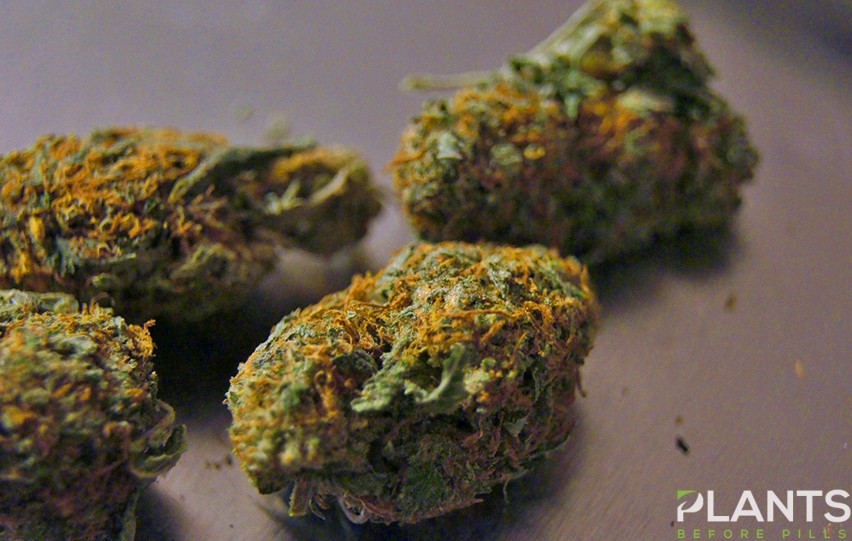 Now that the world is currently experiencing a pandemic, it might be difficult to see the silver lining of things. You may not even be aware that 420 happens in less than a month. Though numerous cannabis events and gatherings have been canceled left and right, that doesn't necessarily mean that you should forego celebrating this momentous time in history. After all, you can still safely uphold the sanctity and excitement that comes with this annual occasion – all from the comforts of your own home.
For those who still wish to celebrate 420, here's how you can enjoy the holiday without adding to the global spread of the novel coronavirus COVID-19 today. Check these out.
Acknowledge the Relevance of the Day and Cannabis Products
In the past, the use of marijuana has been highly regarded as taboo, even restricted by most countries and governments around the world. Because of this, the cannabis culture and movement that we know today owes its popularity and perseverance to the underground movement pioneered by enthusiasts and activities many years ago.
It dates back to the fascination of a group of high school kids from San Rafael High School in 1971. Using 420 as a code word for 4:20 p.m. to meet and partake marijuana, the group has since evolved to using the term for finding and doing more interesting – and let's face it, risque – things while under the influence of the drug.
Today, this date is dubbed as a national holiday that brings like-minded individuals from around the world to come together and to celebrate the importance of cannabis in their lives today.
Practice Social Distancing
With the widespread outbreak of COVID-19, many cities, states, and countries have implemented social distancing. Now, with this as a way of life, you might think that being with friends and fellow like-minded enthusiasts are impossible. If you're lucky enough to hold a small gathering with friends after the home quarantine period or even hang out via Zoom or other virtual sites, remember those who can't.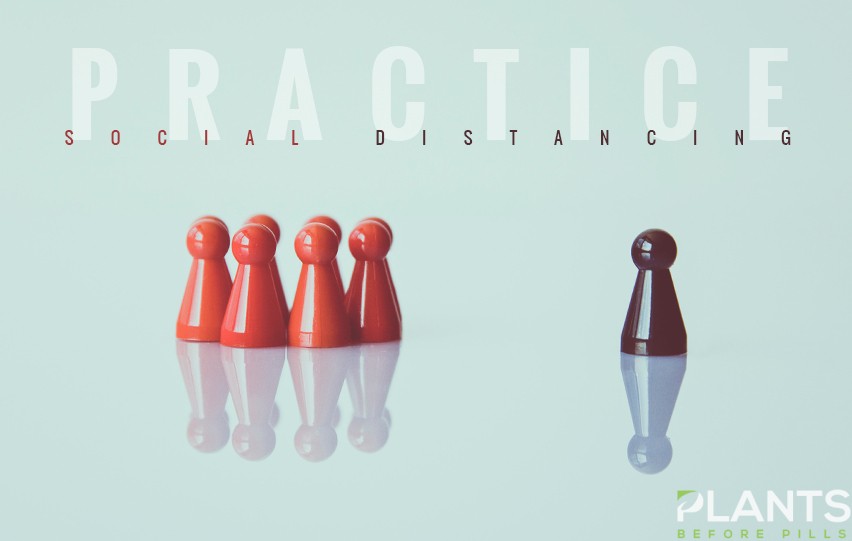 In a time when a pandemic has led people to shut their doors, take the time to think about the people who have yet to enjoy the liberties you have today. Until then, keep raising awareness about the advantages of using cannabis and the CBD oil benefits it can impart to users. At the same time, if you're spending time with good friends, don't forget to practice social distancing, especially when the world has yet to invent a vaccine that addresses coronavirus.
Stick to Your Own Cannabis Products and Devices
While cannabis culture normally calls for sharing cannabis products and tools, now may not necessarily be the best time to do so. Steering clear of sharing instruments can certainly prevent you from the further transmission of the disease. While you should and you may bring CBD oil edibles and other goodies for everyone to partake in, you might have to refrain from passing instruments and your CBD oil vape pen to keep yourself and the people around you safe from harm.
Stay Hydrated and Full with CBD Oil Edibles
Whether you're having a virtual gathering or meeting in person, the last thing you should miss out on is the abundance of CBD oil edibles and cannabis products. You can bake yourself some treats or even share with your guests, while of course being mindful of social distancing practices. You can even order some items from your nearby dispensary, after all, the industry is very much in thriving as cannabis is regarded as part of 'essential businesses.' Just don't go overboard and make sure pace yourself to avoid getting sick.
If you're one to celebrate this unofficial national holiday, take note of these tips to safely enjoy 420. These allow you to bring a sense of sunshine in these dark and trying times.