How Cody Alt Emerged in the Cannabis Market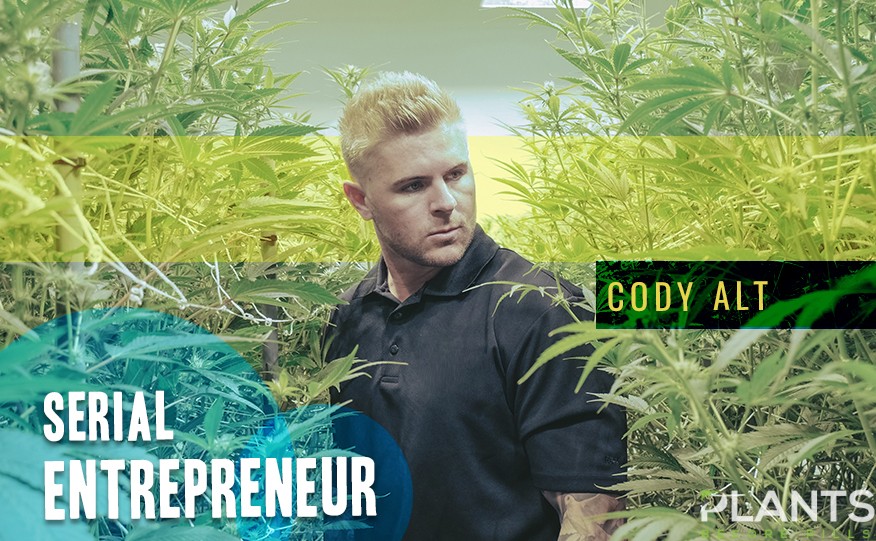 Every successful business is built upon the dreams and passions of its founders. Combined with brilliant innovative ideas and sheer persistence, business owners find themselves riding the high of their flourishing business. Perhaps this is what Cody Alt found himself in when he entered entrepreneurship. Known as a serial entrepreneur, he has been the mastermind of various companies including one business that took the cannabis world to far greater heights.
From One High to Another
Hailing from Maxville, Montana, Cody moved to Scottsdale to pursue his lifetime passion of becoming a successful businessman. He entered the business landscape with an idea for a meal preparation kitchen with only $5,000 to his name. Building this company, BodyFuel, from the ground up, his journey proved to be eventful as he encountered the greatest challenged in his career: getting a DUI for 30 days just when kitchen business was picking up. Without the convenience of his own vehicle to open his retail sites, pick-up meals and deliver them, Cody found himself rushing from one place to another for 30 days to fulfil his duties as the owner.
To him, this experience was certainly one of the most mentally and physically taxing obstacles he had to go through, especially with the feeling of helplessness and loneliness he had to deal with during the ordeal. Fortunately enough, Cody's entrepreneurial spirit overcame this temporary impediment and went on to establish PureKana, his cannabis-focused business.
The Cannabis World and PureKana
With the recent positive developments in the US regarding hemp and hemp-infused products, the country was ready for a hemp business that takes 'dealing weed' to a far more sophisticated and innovative level. PureKana's objective is simple: it wants to be a trusted source for all things about hemp. To some extent, the company is indeed achieving this. It has been serving as a reliable source for enthusiasts and medical marijuana patients alike for their cannabinoid needs.
"Cody's entrepreneurial spirit overcame this temporary impediment and went on to establish PureKana, his cannabis-focused business."
For Cody, PureKana is not simply a business; it is also an advocacy. Aiming to spearhead the arrival of hemp and cannabidiol products in the mainstream market, PureKana seeks to give people access to the benefits cannabis oil has to offer. As part of its advocacy, Cody also makes sure that his products are 100% non-GMO, organic, and are sourced from plants cultivated without pesticides, herbicides and other harmful chemicals.
From Hemp Oil to CBD Vape Oil
Being a cannabis-focused company, PureKana offers a wide variety of products, from CBD gummies and CBD oil to capsules, vape pens and e-juices. Enthusiasts and patients alike are likely to find the best CBD-infused products for their needs. In fact, Cody ensures that his customers will have the best experience by offering varying amounts of CBD and THC contents per product.
Customers are likely to enjoy the company's own manufactured gummies made with all-natural ingredients, guaranteeing a real fruity taste with a satisfying kick of CBD. Moreover, customers can choose from various ointments, tinctures, pure picks and bath bombs. They can even share the cannabis goodness with their dogs with the company's hemp dog treats with different flavors and a wide range of health benefits.
To this day, Cody is running five companies with an annual revenue amounting to a whopping $10 million. Aside from PureKana, Cody is also managing Kushly, another cannabis-focused company that delivers a wide selection of cannabis-infused products to customers in Arizona and California.
Other companies Cody manages include Elevate Media, Slapps (a men's underwear line) and Never Sell Dope (a streetwear apparel brand).
Learn More About CBD Shampoo and Why It is Worth Your While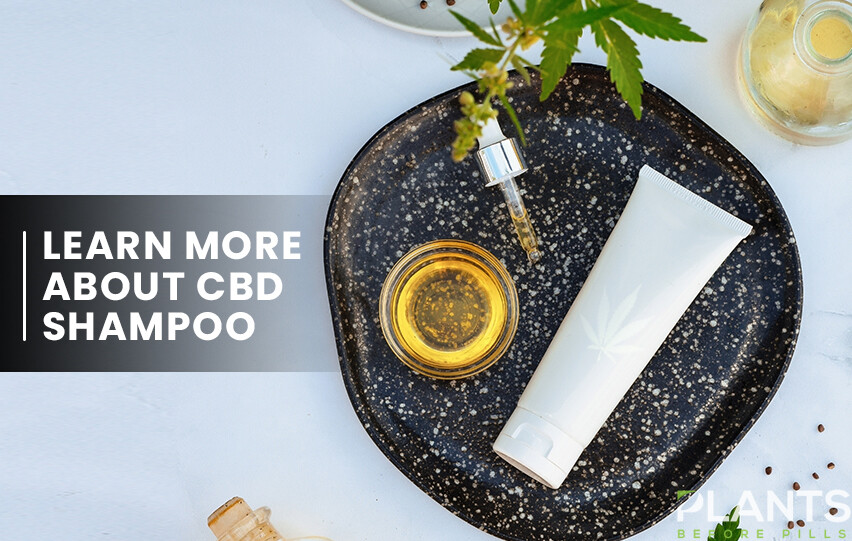 One of these novel CBD-infused items is CBD shampoo. Perfect for individuals who take the time to pamper themselves, this product is packed with one of the best ingredients for hair care.
The popularity of cannabidiol (CBD) has been skyrocketing over the past years. With the introduction of the 2018 Farm Bill, CBD is considered technically legal as long as it is hemp-derived and contains cannabinoids within the allowed threshold. This opened up a world of possibilities for producers to create new products infused with CBD.
Introducing CBD Shampoo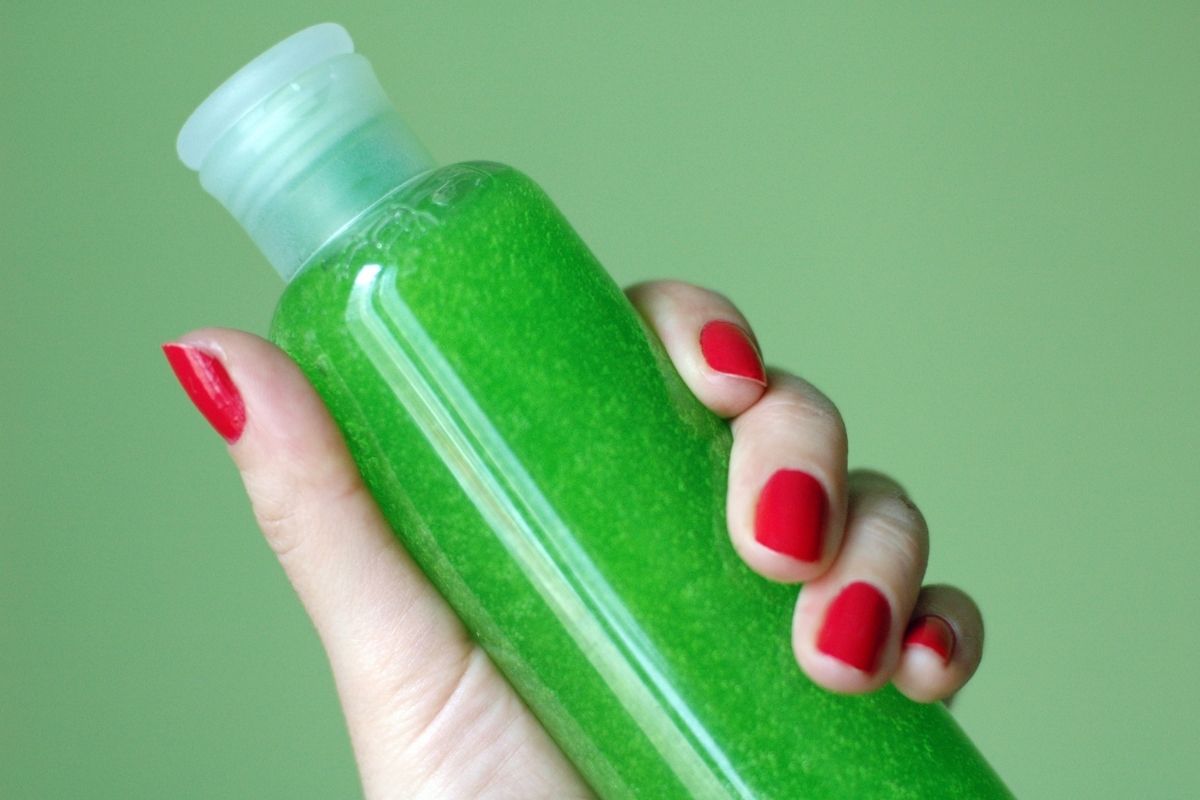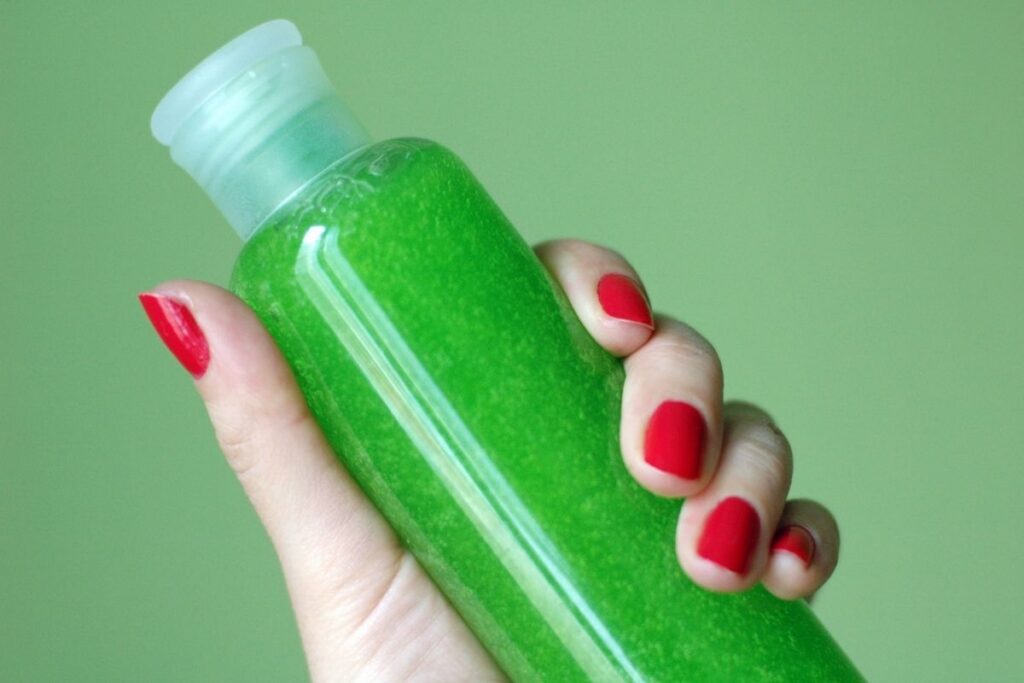 CBD shampoo is used just like any regular shampoo out there, except it is infused with all the benefits CBD can offer. Because it has CBD as a primary ingredient, it contains amino acids that provide various protections to your hair, helping you achieve a young, healthy, and nourished look for your locks.
Now, making such products can seem simple. After all, manufacturers just need to mix CBD into their shampoo formula, right? What you need to know is that the compound is typically added in CBD hemp oil form, which means that it needs to interact with water-based ingredients. The two don't mix, so producers usually use an emulsifying agent.
This is where you need to do your research as some agents may not be compatible with your needs, preferences, and conditions. Aside from this, you can always rely on CBD as long as you are familiar with its effects on your mind and body.
The Benefits of Using CBD Shampoo
For many people, using this kind of hair care product offers a host of advantages for their mane and scalp. This is why these consumers always have a bottle of CBD shampoo in their arsenal. One of the reasons why it is a staple in many bathrooms is because of its moisturizing properties with the help of amino acids.
The cannabis plant contains more than 15 amino acids, some of which are known to lock in moisture. When used on the hair, amino acids such as leucine, isoleucine, and valine work to hydrate cells, while also keeping the moisture in. This can result in healthy, bouncy, and shiny hair.
Aside from this, another amino acid in CBD helps in maintaining the natural color of your hair. Tyrosine helps in the production of melanin, which is the pigment that gives your hair the color it naturally has. By shampooing with CBD-infused products, you can keep your hair's lush and organic color without any artificial aids.
The addition of cannabidiol in your hair routine also helps strengthen every strand. Aside from amino acids, CBD also comes with fatty acids that help produce collagen. Collagen is known to rejuvenate skin cells and help keep them look younger. It also makes cells more resistant to tearing and other damages. Those who are concerned about thinning hair can also use this product to address the issue. Collagen increases hair growth, helping you get the luscious hair you are going for.
Besides your hair, the increased collagen production also offers some benefits for your scalp. If you have been struggling with dandruff, this new product can help you minimize itching, skin damage, and flaking thanks to its rejuvenating properties.
The Bottom Line
CBD shampoo offers a whole lot of possibilities for consumers. With the various benefits it has to offer, you can never go wrong with trying out cannabidiol-infused hair products. To further help your venture into the world of this cannabinoid, you can also try out different CBD products such as oils, topicals, gummies, and other edibles. There are a lot of sources to choose from so you will never run out of options.
Should You Try CBD Gummies?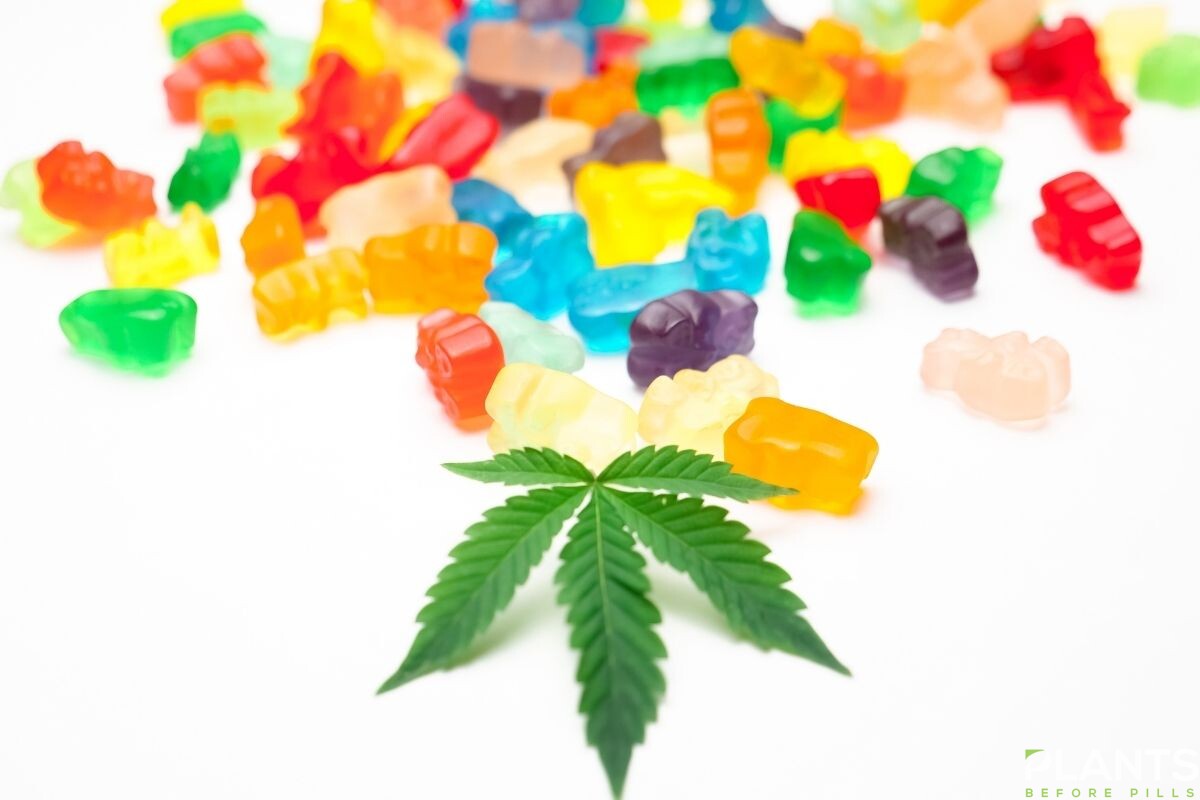 CBD gummies are the newest craze in the cannabis world. Although there are some excellent CBD-infused edibles on the shelf, it can be challenging to say which ones offer a high-quality experience. These special gummies are a tasty way to get CBD's calming effects. It can help to disguise the earthy flavor and make it possible to digest CBD oil.
They are available from various manufacturers, although it may take time to choose one that is right for you. If you're using CBD for anxiety or pain relief, you need to know everything there is to know about one of the most common CBD-infused goods available in the stores today. In this article, you'll learn what CBD gummies are and why you should try them.
What Are CBD Gummies?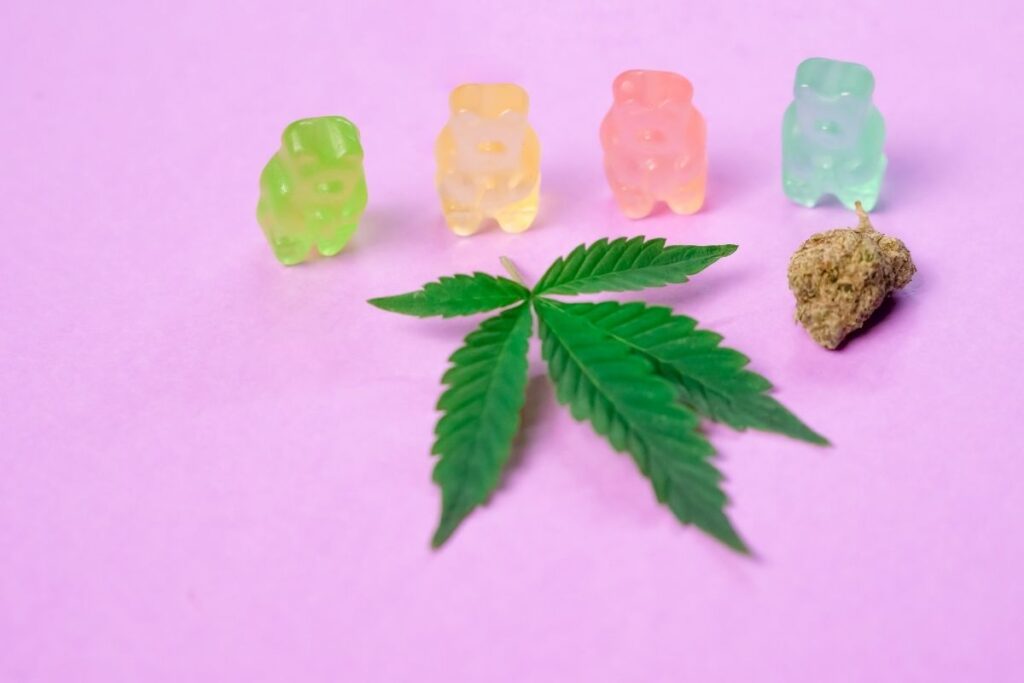 CBD gummies are a form of cannabidiol candy. Some foods contain CBD; a beneficial compound derived from the cannabis plant. They're available in a variety of flavors, shades, forms, and CBD doses. Gummies are a pleasant and convenient way to consume CBD, and many producers' successful advertising campaigns have boosted their success among long-term CBD consumers and recreational users alike.
If you're new to CBD, you may be wondering why CBD-infused edibles like gummies don't make you feel euphoric. CBD gummies, as the name implies, are candies made from the non-psychoactive component of cannabis.
Benefits of CBD Gummies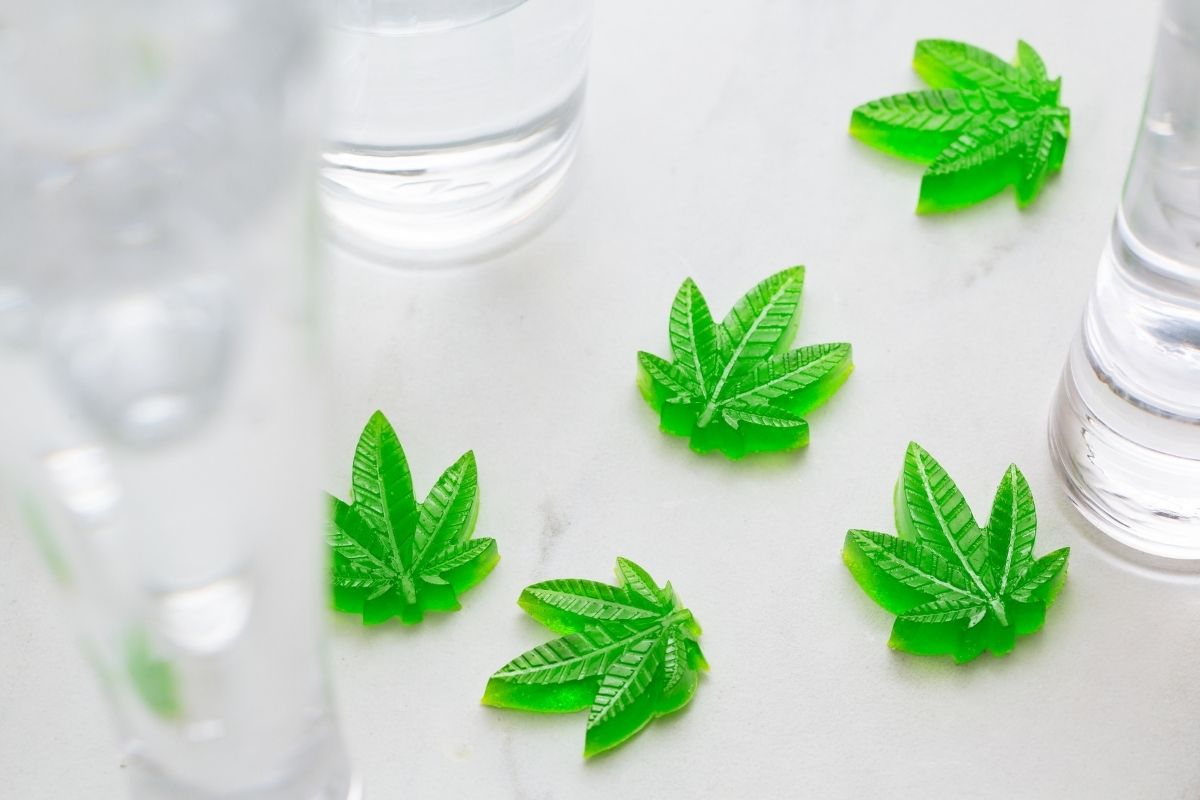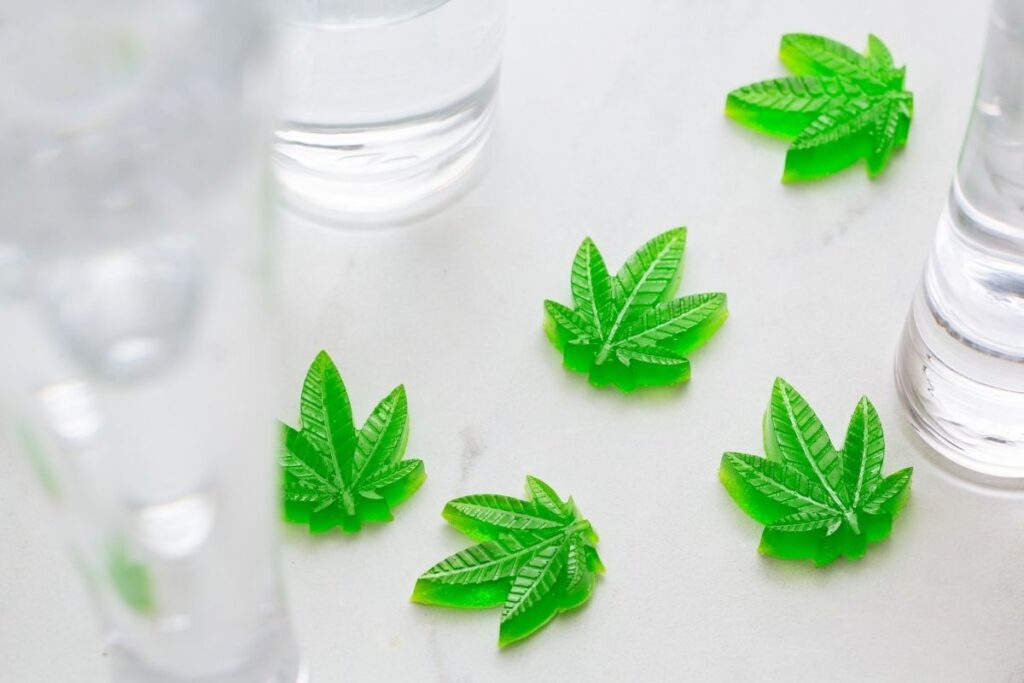 It's producers say that the substance can help with panic, stress, discomfort, swelling, and sleep. Epidiolex, a CBD medication, has been authorized by the FDA to treat epilepsy. Gummies are a tasty, all-natural alternative.
You must, however, guarantee that your gummies contain no more than 0.3 percent THC. If it's higher than that, the CBD foods can be classified as marijuana, which is also illegal in the United States. People with minor anxiety, depression, and sleeping problems will also benefit from these special gummies. CBD gummies, as per reports, can spontaneously relieve pain and reduce inflammation.
CBD Gummies Legality Status
Hemp-derived goods are acceptable as long as the THC level is less than 0.3 percent. Full-spectrum edibles are effective and have just a hint of THC. It is ideal for patients who need a high THC to CBD ratio to treat their symptoms. However, broad-spectrum ones include CBD without the THC. It's a natural substitute for anyone who doesn't want to use the hallucinogenic substance at all.
Your top priority should be regulations and laws. It's best to purchase from companies that put their cannabidiol goods into stringent third-party testing monitoring to prove consistency and safety.
Research facility checks are performed on the edibles to ensure that they do not have any toxic additives and validate the CBD concentrations. The lab research findings can be found on the retail sites of your preferred brand.
Conclusion
CBD gummies are not only an alternative to the conventional drugs that can induce unexpected side effects, but they are also an alter to other types of CBD that may not be attractive to other individuals. These special gummies CBD edibles are available in delectable variations that would help you forget they're good.
CBD is one of the fastest-growing segments of the marijuana market today for its efficacy. If you have a health condition, you can first see a doctor. CBD is not controlled by the FDA, and study on all its results, while positive, is not definitive.
Discover What Delta-8 THC is and Where to Get it Legally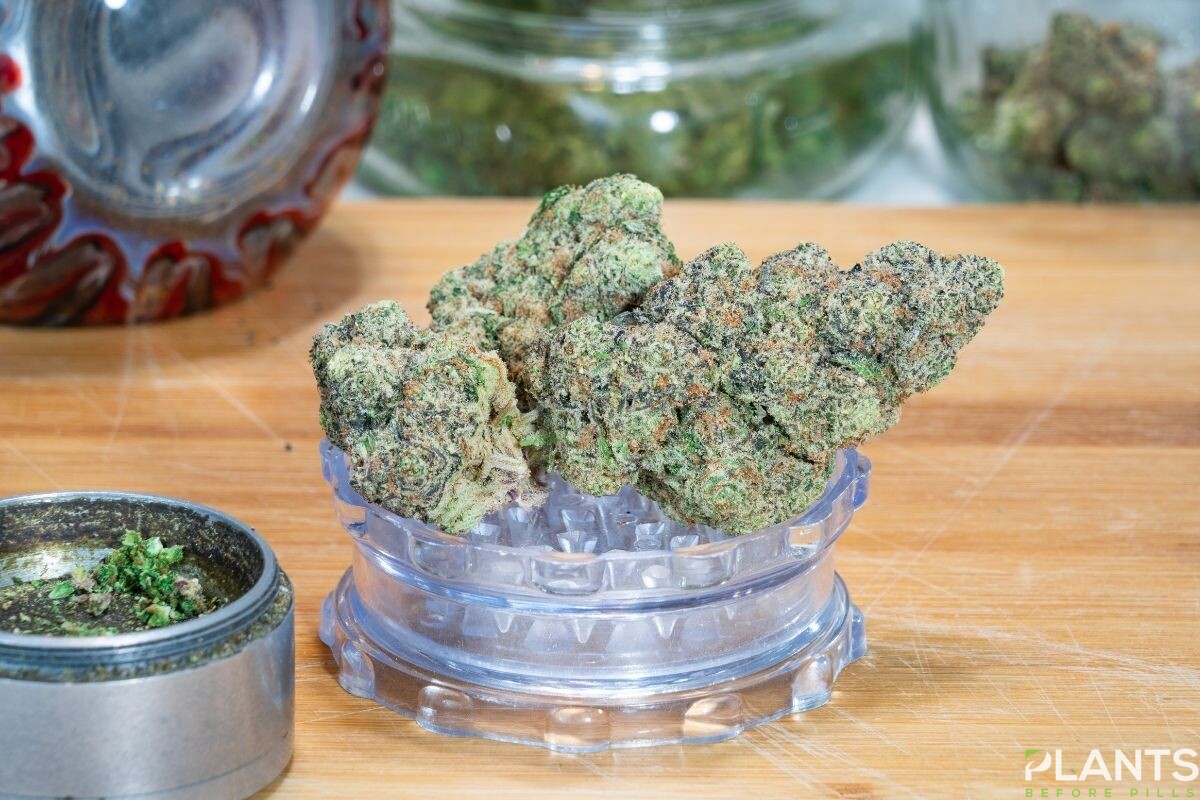 When talking about the potentials of cannabis and its cannabinoids, two of the most popular chemical compounds found in the plant always come up namely cannabidiol and delta-9 tetrahydrocannabinol, commonly known as THC. What many people neglect to recognize is that there are more than 130 cannabinoids in the plant.
One of these is the lesser-known delta-8 tetrahydrocannabinol (delta-8 THC), which is different from the more commonly known delta-9 THC. This compound recently gained popularity and many members of the cannabis community are becoming more interested in trying it out. If you are one of these people, here's what you need to know.
Introducing Delta-8 THC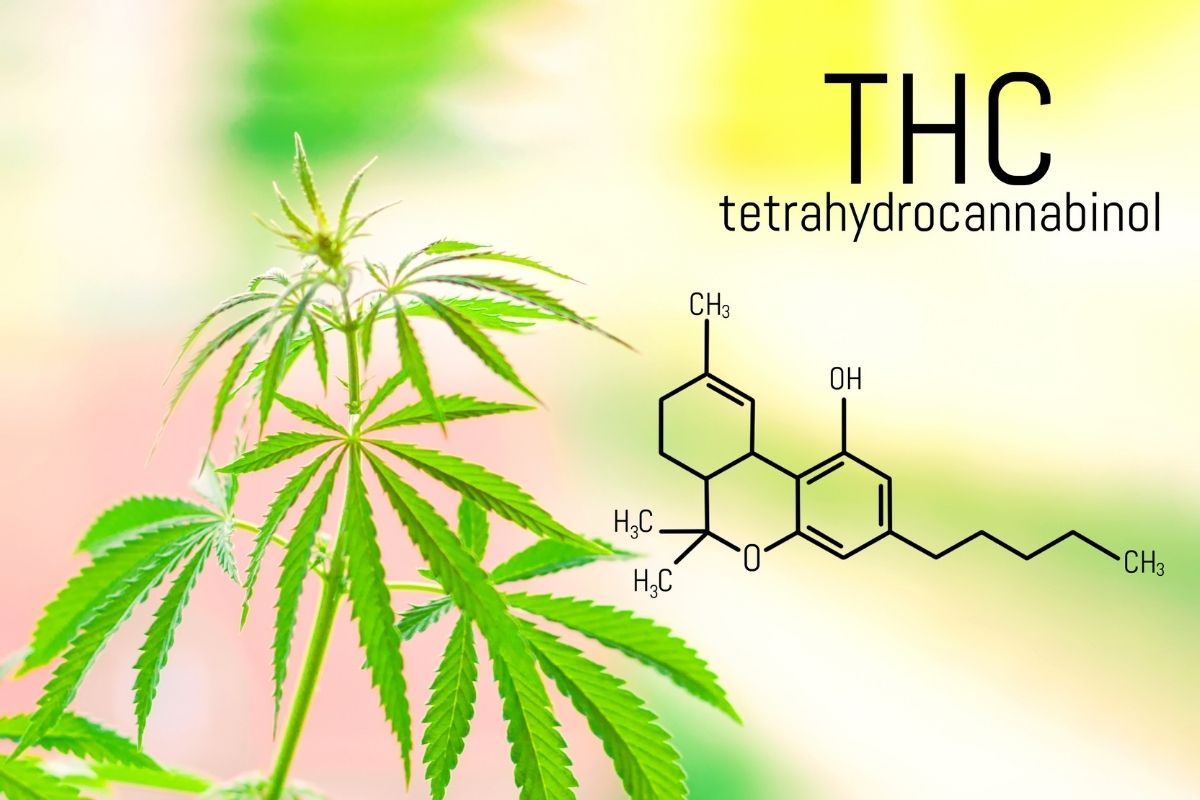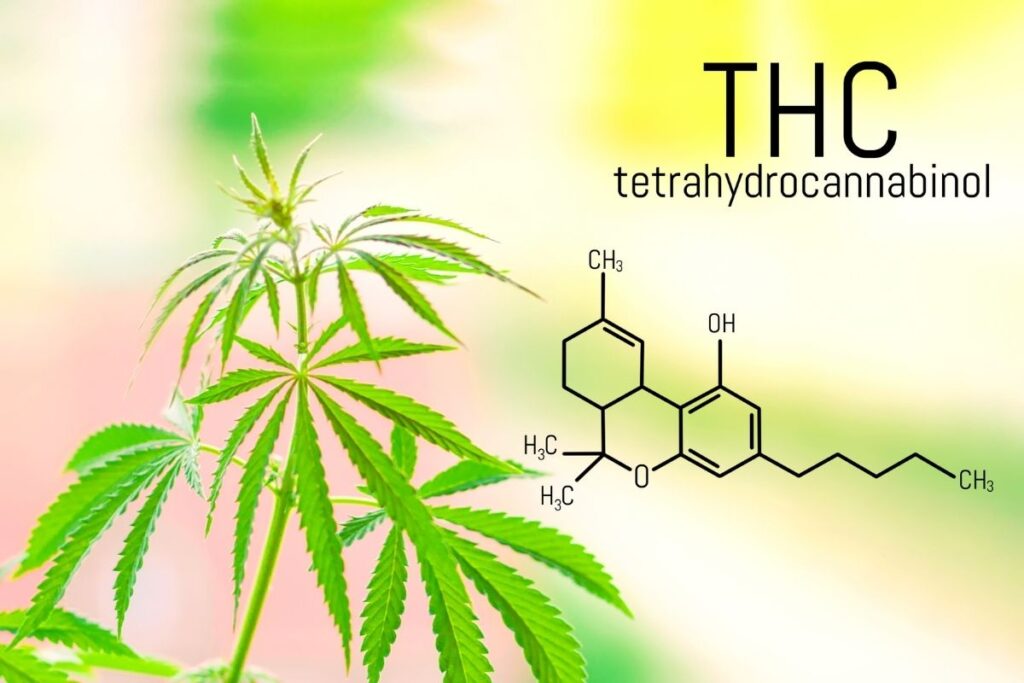 Delta-8 THC is a psychoactive compound present in the cannabis plant. It bears a similar structure to delta-9 THC, more commonly known as simply THC. Both cannabinoids have a double bond in their carbon chains, however, they have differences that influence how it affects consumers. This variance rests on the placement of the double bond. For delta-8 THC, the double bond is found on the eighth carbon chain, while it is located in the ninth double chain in delta-9 THC. Delta-8 is also considered more stable than delta-9.
Given these differences, the two compounds also have slightly varying effects on consumers. When talking about these properties, it is first important to talk about the effects of psychoactive agents, seeing that the delta-8 and -9 THC are both psychoactive chemicals. These compounds are known to produce a high that offers a euphoric and sedated feeling. However, the effects of delta-8 are much milder than delta-9.
Another essential difference between the two is that delta-9 is found in abundance in the cannabis plant, while delta-8 is not. In fact, there are no significant concentrations of delta-8 in the plant, but most especially in the hemp variety. What many manufacturers do to produce delta-8 supplies is to make it from CBD.
So, Where Can You Get It?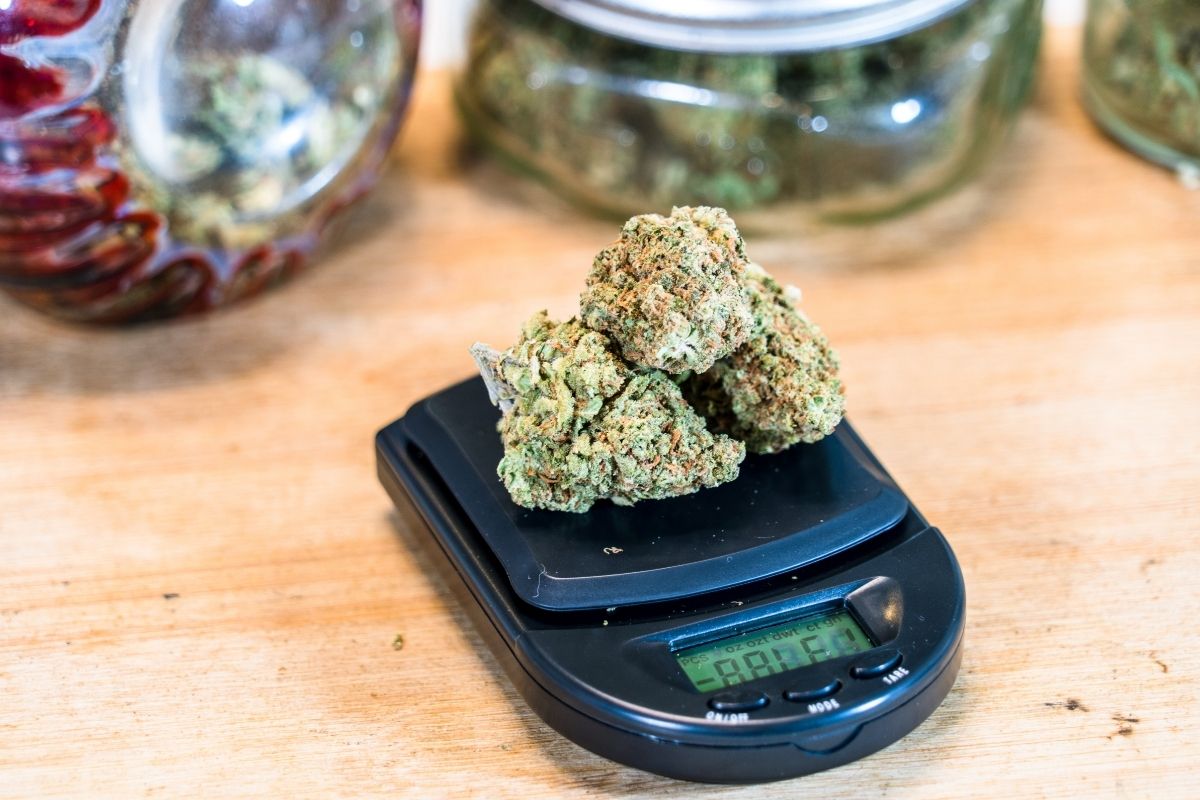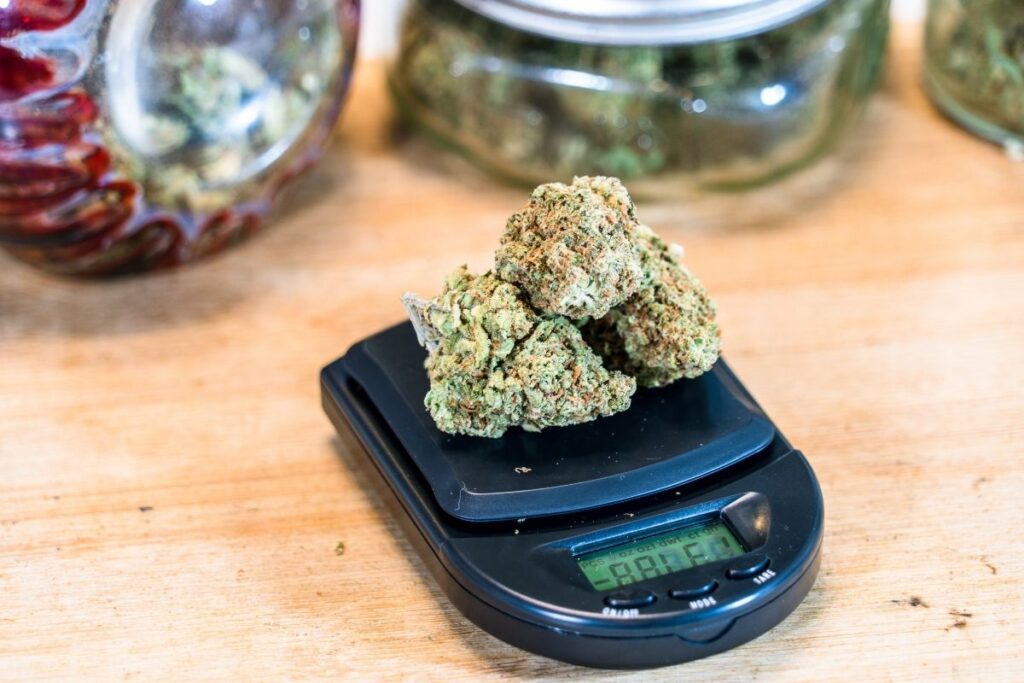 In the topic of legality in the United States, the first thing we need to talk about is the 2018 Farm Bill and its implications. This law delisted hemp from the list of illicit crops, allowing farmers to legally cultivate, harvest, and sell hemp which is known as a high-CBD and low-THC plant. The law defines hemp as a cannabis plant with only 0.3% THC or less. This technically makes it federally legal to consume hemp in all forms, particularly extracted CBD, which can be used to create delta-8 THC. Delta-9 can also be converted to delta-8 THC.
However, it is important to remember that particular states have created laws that specifically outlaw particular substances such as CBD, delta-8, and delta-9 THC. Currently, there are 12 states that prohibit delta-8 THC namely Alaska, Arizona, Arkansas, Colorado, Delaware, Kentucky, Idaho, Iowa, Mississippi, Montana, Rhode Island, and Utah. Alabama, North Dakota, and Oregon are looking into bills to ban it.
The rest of the states either allowed the distribution and consumption of this substance or have no specific laws to prohibit it. Interestingly, the United States Hemp Authority, which certifies hemp products, did not endorse delta-8 products as they are marketed for their psychoactive effects. Moreover, the agency takes a stand that the law only allows a total THC concentration of 0.3%, and with delta-8 being a THC compound, products cannot exceed this threshold.
The Bottom Line
The laws surrounding delta-8 THC as of this moment remains hazy, especially as hemp products are considered legal only through technicality. Nevertheless, consumers in states where cannabis is fully legal can definitely go out and try what delta-8 products have to offer and see the difference for themselves.