How Cody Alt Emerged in the Cannabis Market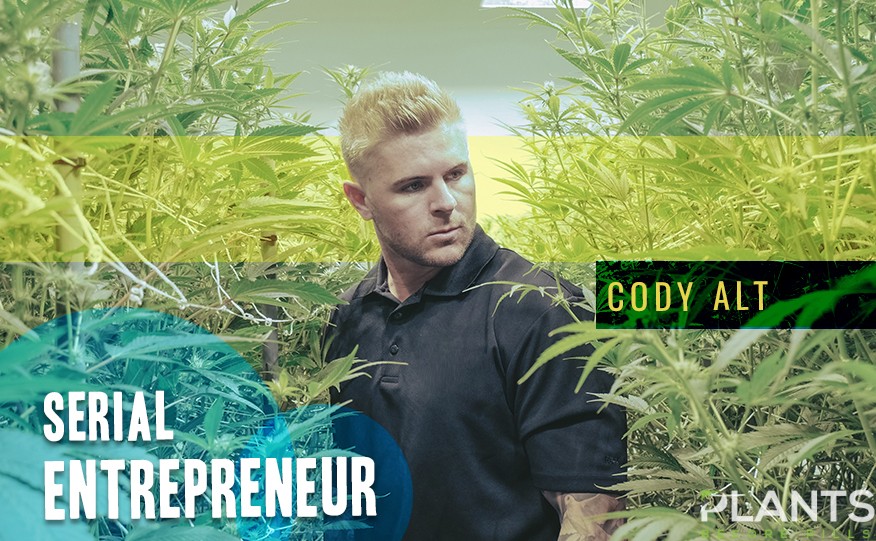 Every successful business is built upon the dreams and passions of its founders. Combined with brilliant innovative ideas and sheer persistence, business owners find themselves riding the high of their flourishing business. Perhaps this is what Cody Alt found himself in when he entered entrepreneurship. Known as a serial entrepreneur, he has been the mastermind of various companies including one business that took the cannabis world to far greater heights.
From One High to Another
Hailing from Maxville, Montana, Cody moved to Scottsdale to pursue his lifetime passion of becoming a successful businessman. He entered the business landscape with an idea for a meal preparation kitchen with only $5,000 to his name. Building this company, BodyFuel, from the ground up, his journey proved to be eventful as he encountered the greatest challenged in his career: getting a DUI for 30 days just when kitchen business was picking up. Without the convenience of his own vehicle to open his retail sites, pick-up meals and deliver them, Cody found himself rushing from one place to another for 30 days to fulfil his duties as the owner.
To him, this experience was certainly one of the most mentally and physically taxing obstacles he had to go through, especially with the feeling of helplessness and loneliness he had to deal with during the ordeal. Fortunately enough, Cody's entrepreneurial spirit overcame this temporary impediment and went on to establish PureKana, his cannabis-focused business.
The Cannabis World and PureKana
With the recent positive developments in the US regarding hemp and hemp-infused products, the country was ready for a hemp business that takes 'dealing weed' to a far more sophisticated and innovative level. PureKana's objective is simple: it wants to be a trusted source for all things about hemp. To some extent, the company is indeed achieving this. It has been serving as a reliable source for enthusiasts and medical marijuana patients alike for their cannabinoid needs.
"Cody's entrepreneurial spirit overcame this temporary impediment and went on to establish PureKana, his cannabis-focused business."
For Cody, PureKana is not simply a business; it is also an advocacy. Aiming to spearhead the arrival of hemp and cannabidiol products in the mainstream market, PureKana seeks to give people access to the benefits cannabis oil has to offer. As part of its advocacy, Cody also makes sure that his products are 100% non-GMO, organic, and are sourced from plants cultivated without pesticides, herbicides and other harmful chemicals.
From Hemp Oil to CBD Vape Oil
Being a cannabis-focused company, PureKana offers a wide variety of products, from CBD gummies and CBD oil to capsules, vape pens and e-juices. Enthusiasts and patients alike are likely to find the best CBD-infused products for their needs. In fact, Cody ensures that his customers will have the best experience by offering varying amounts of CBD and THC contents per product.
Customers are likely to enjoy the company's own manufactured gummies made with all-natural ingredients, guaranteeing a real fruity taste with a satisfying kick of CBD. Moreover, customers can choose from various ointments, tinctures, pure picks and bath bombs. They can even share the cannabis goodness with their dogs with the company's hemp dog treats with different flavors and a wide range of health benefits.
To this day, Cody is running five companies with an annual revenue amounting to a whopping $10 million. Aside from PureKana, Cody is also managing Kushly, another cannabis-focused company that delivers a wide selection of cannabis-infused products to customers in Arizona and California.
Other companies Cody manages include Elevate Media, Slapps (a men's underwear line) and Never Sell Dope (a streetwear apparel brand).
FTC Warns Three CBD Companies About Unfounded Health Claims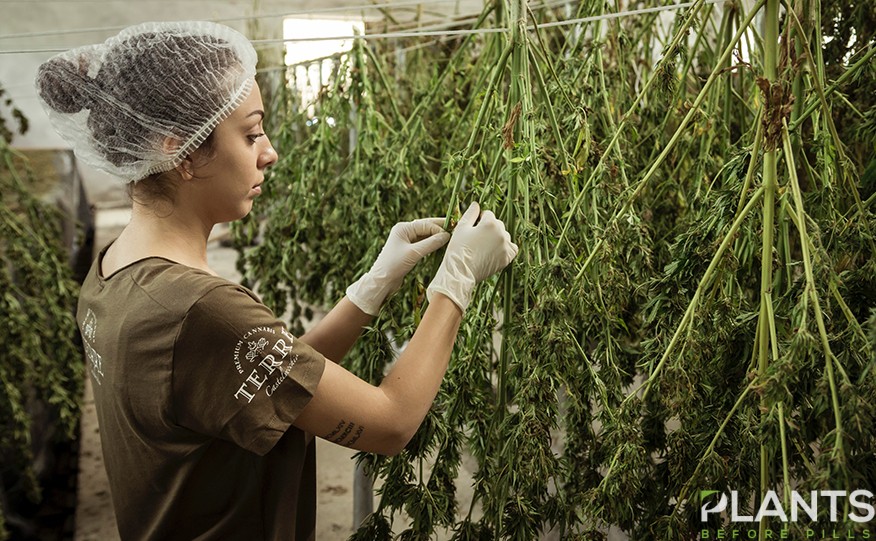 The Federal Trade Commission announced Tuesday, September 10, it has sent letters to three CBD companies cautioning them about the use of health claims that have no reliable scientific evidence to promote their products.
The FTC has refused to name the three CBD companies. However, the agency did go into some detail regarding the health claims that each company had made.
"One company's website claims CBD 'works like magic' to relieve 'even the most agonizing pain' better than prescription opioid painkillers," the FTC revealed in a statement. "To bolster its claims that CBD has been 'clinically proven' to treat cancer, Alzheimer's disease, multiple sclerosis (MS), fibromyalgia, cigarette addiction, and colitis, the company states it has participated in 'thousands of hours of research' with Harvard researchers."
Company two, on the other hand, is said to had claimed that CBD can treat autism, anorexia, bipolar disorder, post-traumatic stress disorder, schizophrenia, anxiety, depression, Alzheimer's disease, Lou Gehrig's Disease (ALS), stroke, Parkinson's disease, epilepsy, traumatic brain injuries, diabetes, Crohn's disease, psoriasis, MS, fibromyalgia, cancer, and AIDS. It was also reported that the company promotes CBD as a "miracle pain remedy" for acute and chronic pain, as well as for pain stemming from cancer treatment and arthritis.
Lastly, the third to get the warning letter is said to have advertised CBD gummies as an effective treatment for "the root cause of most major degenerative diseases, including arthritis, heart disease, fibromyalgia, cancer, asthma, and a wide spectrum of autoimmune disorders."
In addition, the company had also claimed that CBD cream can cure arthritis pain, and CBD oil serves as a good treatment alternative for "depression, PTSD, epilepsy, heart disease, arthritis, fibromyalgia, and asthma."
According to FTC, the use of unfounded health claims to promote CBD products could result in forced reimbursements to those who had purchased the items and even federal injunction. To date, the agency is giving the company a 15-day allowance to reply and provide details about the steps they have taken to address the concerns presented by the agency.
Earlier this year, the FTC, along with the Food and Drug Administration (FDA), had joined forces to send a previous round of letters to three CBD companies concerning their use of unproven health claims to sell their products.
"Before making claims about purported health effects of CBD products, advertisers need sound science to support their statements," the FTC wrote on its website. "The takeaway tip for anyone in the industry is that established FTC substantiation standards apply when advertisers make health-related representations for CBD products."
Community College in Illinois Now Offering Cannabis Course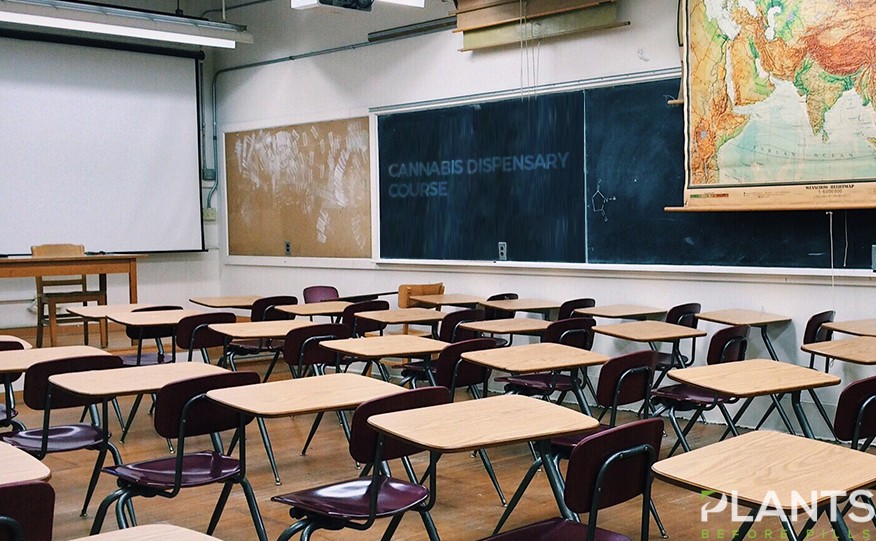 Aspiring budtenders at Illinois dispensaries can now get training certificates with the new cannabis dispensary course at Oakton Community College.
The course helps students prepare for the laws associated with legal marijuana use, consumption, types and treating terminal illnesses. Unlike blow-off classes, this course does not let students touch any marijuana inside the classroom, instead, make use of visuals so students can differentiate each type.
Aside from drug laws, students enrolled in the cannabis dispensary course will learn more about molecular biology and the technical knowledge of working in a marijuana dispensary.
Just recently, the University of Minnesota also opened its new undergraduate Cannabis course.
This is the first and only community college in Illinois that offers a certificate course in cannabis, which highlights practical knowledge on the subject to help students land a job in the multi-billion dollar industry. After the certificate program, students will be trained at a local cannabis dispensary and patient care specialists to help them prepare to work on both medical and recreational settings.
The course will have 12 credit hours with instruction in the business and dispensary operations.
According to the Oakton Community College Vice President for academic affairs, Ileo Lott, the course offering is backed by the increasing demand of people and industry needs. Most of the dispensaries, not only in Illinois, look for employees with relatively high knowledge about marijuana.
Lott added, "They're [dispensary owners] looking for people who know how to work with chronically ill patients and understand what they need. They're not looking for enthusiasts who love to use the product."
Marijuana Legalization In Illinois
The regulations about the medical cannabis patient program or MCPP is yet to be finalized by the Illinois legislation, in preparation for the legal commercial marijuana sales effective Jan. 1, 2020.
Additional medical conditions for the MCCP includes a minimum age of 21 for purchasing smokable medical cannabis like vaping products and other associated accessories. Registered MCCP patients can also grow up to five cannabis plants for personal consumption.
The new medical conditions that qualify for the MCCP include autism, chronic pain, migraines, anorexia nervosa, Ehlers-Danlos syndrome, Neuropathy, Ulcerative colitis, Polycystic Kidney diseases, Osteoarthritis, Superior canal dehiscence syndrome, irritable bowel syndrome, and Neuro-Bechet's autoimmune disease.
Medical practitioners such as nurses and caregivers can also apply for the MCCP to assist patients as opposed to only physicians.
Gov. J.B. Pritzker announced last Aug. 12, 2019, the permanent medical marijuana program and qualifying conditions for the MCCP.
The LGBTQ Community in the Growing Cannabis Industry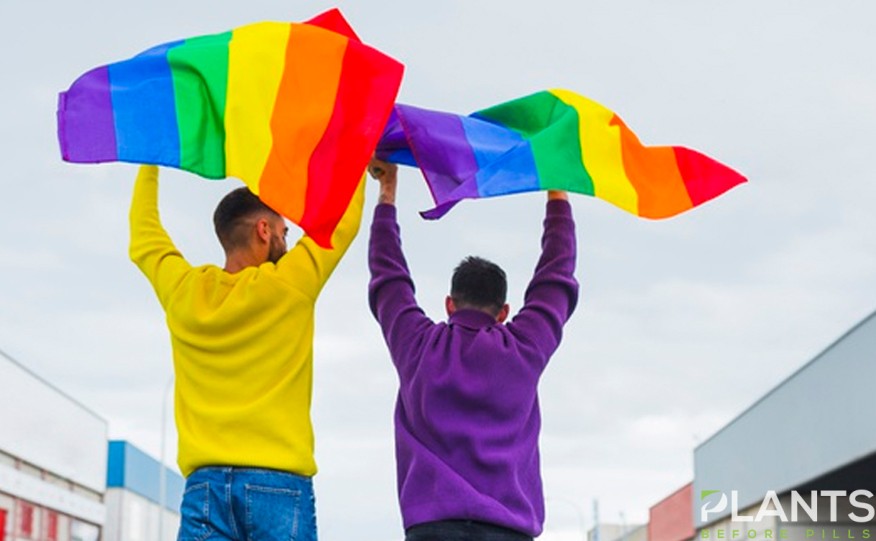 There is no denying that the LGBTQ and marijuana communities have some form of connection. In fact, the two have strongly significant relations.
The best way to start tackling the contributions of the LGBTQ and marijuana communities is by introducing Dennis Peron. A member of the LGBTQ himself, Peron is known as one of the first advocates of medical marijuana legalization in the United States. He started pushing for legalization as his partner died of AIDS.
With Propositions P and 215, two ballot initiatives that advocated for medical legalization, MMJ was made accessible in California in 1996. He also established the San Francisco Cannabis Buyers Club, which is the first public dispensary in the country.
He also worked with LGBTQ hero Harvey Milk to stop San Francisco from arresting and prosecuting individuals who are found growing, distributing and possessing marijuana.
LGBTQ Cannabis Entrepreneurs
With such intertwined histories, the two communities remain to be related until today. In fact, some LGBTQ members are making contributions to the marijuana sector today by way of entrepreneurship. Check out these LGBTQ cannabis entrepreneurs.
Adult film star and transman Buck Angel decided to enter the legal cannabis market with Pride Wellness, a dispensary that sells marijuana products with the LGBTQ community in mind. The dispensary became an avenue for Angel to talk about their stories and to educate people about the plant. It also has a delivery service that operates in Los Angeles.
Growing up lesbian, Angel found comfort in the company of gay men. He felt accepted and at home with them, which no doubt influenced his decision to help the LGBTQ community in the best way he can. He decided to venture into the industry especially after seeing his friends suffer from AIDS symptoms.
This delivery division employs people from marginalized groups. The service has drivers who are queer and people of color. Aside from Pride Wellness, Angel works with brands such as Quim Rock with the same goals in mind.
Renee Gagnon is a transwoman and founder of HollyWeed, a Canada-based marijuana dispensary. Before establishing HollyWeed, she founded Thunderbird Biomedical (called Emerald Health Therapeutics later on), which is one of the four companies that participated in Canada's medical cannabis research and development initiative.
However, there were concerns at Emerald regarding her transition affecting the desirability of the company in the eyes of potential investors. Because of this, she stepped down from her position and chose to mentor female entrepreneurs in the sector. She went on to establish HollyWeed.
Queer entrepreneur Jamie McCormick is also thriving in the marijuana sector. Also known as Flower Daddy, McCormick works as a florist and event planner who gives his events a twist. He incorporates cannabis in his work, from placing the plant in his flower arrangements to arranging a wedding complete with a marijuana bar which offered a rolling area, infused edibles, chocolate fountain, and a CBD station.
Through his work, he aims to break down stereotypes regarding enthusiasts. In fact, some of his clients even replace the traditional first toast to a more theme-appropriate first toke. His events remain elegant but more spontaneous, thanks to the plant.
To expand his business, he worked to establish his very own retail florist shop in LA.
Lastly, cannabis chef and lesbian woman of color Zairilla Bacon is making waves in the industry. As a queer woman of color, Bacon has experienced discrimination when finding clients for her cooking business. In fact, one client who was highly impressed by her reputation turned her down because of her identity.
However, she finds the landscape much easier to navigate today, especially with the public becoming more open-minded. Bacon now cooks for popular celebrities such as Mike Tyson, 2 Chainz and Tommy Chong. She also sees to it that her fellow people of color and members of the community get the help they need.
Ways to Support the Marijuana Industry
Knowing how the LGBTQ community has contributed to the emergence of the marijuana legalization we know today is pretty enlightening. If you are looking for ways to show your support to the cannabis community, here are the best ways that you can do so:
Only Buy from Legit Dispensaries
One of the main things that shed a negative light on the plant is underground selling. Black market product only paints the plant as an illicit substance, even when we now have legal stores which you can buy from. So, it is important to make it a point that you buy your supply only from legitimate retailers. This way, you can guarantee that the product complies with safety and health regulations, while also supporting the legal marijuana industry.
In connection with this, buying from legitimate dispensaries contribute to the strengthening of the market. Remember, investors seek to make money when they invest in any kind of market. By purchasing from legal retailers, you are showing investors that the industry is a viable and profitable investment. This can make the industry flourish even more in the future.
Aside from black market products, another source of the negative reputation of the plant is irresponsible to use. While marijuana has a whole lot of benefits, it can react negatively with other substances such as alcohol and illicit drugs such as LSD, heroin, and cocaine.
According to studies, mixing alcohol and THC will intensify the hallucinatory effect of the plant. This is because the liver prioritizes the metabolization of alcohol, leading to the accumulation of THC before it can be processed. The increased effect can cause impaired judgment which can then lead to dangerous situations. Other potential effects include dehydration, issues with vomiting and increased side effects.
For your safety and those of other people around you, make sure that you consume the plant responsibly. This can help not only in reducing unfortunate incidents but also in building the reputation of cannabis is a beneficial plant.
Seek Out Passionate Establishments
If you advocate for anything, you only seek out sources that also support your causes. For example, environment-advocates only patronize companies that take steps to become environment-friendly. The same goes for advocates of animal welfare, education and equality.
So, if you are looking for a place that will replenish your cannabis supply, you might want to look for a passionate dispensary. Of course, most of these establishments are passionate about the plant, so that is definitely a plus. However, it is no secret that some can take advantage of its popularity just to make money without recognizing the roots of the plant. This is why it is important to look for companies that truly adore marijuana including its benefits and history.
Advocate for Legalization
What better way to show your support for the industry than to advocate for its legalization? After all, we now have access to medical and recreational marijuana because of the people who fought for its legalization. Unfortunately, years and years of prejudice against the plant has been inculcated in the public's consciousness.
This is why it is all the more important to show your support for cannabis. There are many ways you can advocate for the plant. Simply recommending CBD oil and other cannabis-infused products to your friends and family can be a huge help. Moreover, voting for legalization is instrumental. After all, some states have legalized the plant through ballot initiatives.
While you may understand the benefits of this plant, there is no doubt that many individuals have misconceptions regarding cannabis. The best way to address such myths is to dispel them. So, why not educate your friend about the medical uses of cannabis?
Even for recreational purposes, the plant is proven to be useful. You can also inform them of the benefits of CBD even to everyday life. Who knows, you might end up turning them into advocates, increasing the number of individuals supporting the plant! Moreover, you will surely change their life simply by introducing them to its wonders.
In supporting the marijuana community, another important thing you should remember is that many enthusiasts are known to be peace-loving and very chill individuals. In fact, the hippie counterculture in the 1960s is known for its slogan, "Make Love Not War." The Psychedelic 60s and 70s is teeming with calls for peace, love, freedom, and equality.
With these values closely linked to the cannabis community, it is important that we uphold such values, especially in light of the connection between the two communities.
Just like Taylor Swift sang, "Shade never made anybody less gay," or in this case, it never made anybody less enthusiastic about cannabis. In fact, the years of marijuana prohibition only resulted in a stronger push toward legalization.
With the successful businesses and contributions of the LGBTQ community to the cannabis industry, marijuana enthusiasts certainly have an ally in these people. Likewise, the cannabis industry is opening up to queer individuals showing how intertwined the two communities are.