Traits a Budtender Must Have as Your Reliable Shopping Buddy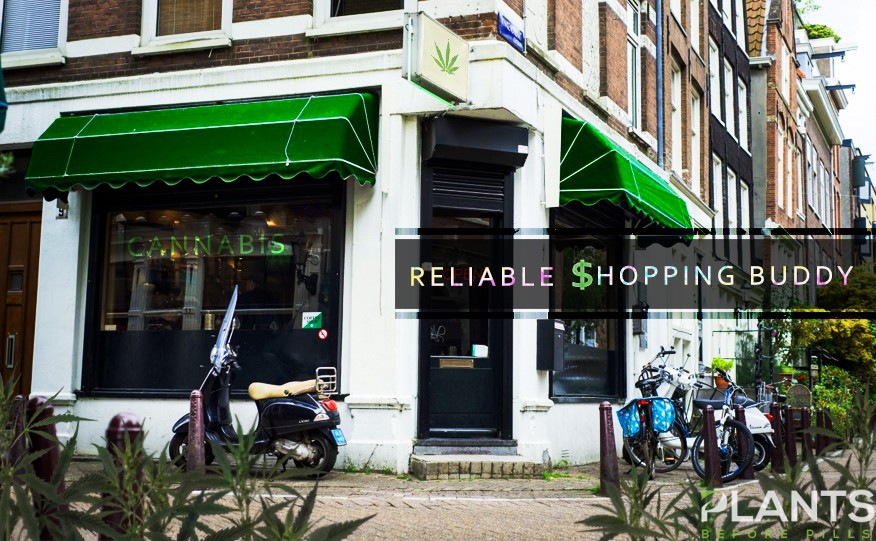 As more people are getting curious about marijuana both for medical and recreational use, you need better assistance from people knowledgeable in weed. Like you, many people are still clueless about cannabis. So, when shopping in cannabis stores and dispensaries, you still need the help and advice from a budtender.
Budtending as a Profession
Budtenders, just like pharmacists, can provide you with the best weed brand or product for your specific needs. These professionals are well-versed in the types and potencies of different pot strains. Now that more doctors and politicians worldwide are pushing for a more liberal stance on cannabis, the demand for this career is expected to boom in the coming years.
But you should be cautious in choosing the budtender you are dealing with or consulting. Buying pot is not easy, especially in states where the plant is only legal for medical use. Aside from screening buyers, budtenders need to become experts at hundreds of cannabis strains; each of which has a unique flavor, texture, and effect on the body. These professionals also need to familiarize themselves on the different methods of consuming pot. With all these complications, you should trust a professional that has mastered these skills, noting that the cannabis industry has just started going mainstream.
Traits of Good Budtenders
Finding a competent budtender to assist you in shopping for the best strain is crucial. You don't want to endanger your health and safety because of a mediocre attendant at a marijuana dispensary. The next time you shop for weed, find out if the budtenders have these qualities by asking these questions:
Strict in Complying with the State Regulation
As of this writing, only thirty-three states have legalized medical marijuana, and ten of them decriminalized the use of the plant for recreational use. To avoid encountering problems with law enforcement, you should test the knowledge of budtenders in the dispensary, especially in complying with the state laws such as the need to check IDs.

In-depth Knowledge About the Products
You can buy hundreds of cannabis products in dispensaries. You can find marijuana in different forms. Hence, dispensaries should train their staff to familiarize themselves with the products. An able budtender must be able to assist you in selecting the products that cater to your needs and preferences.
Passionate about Cannabis and Its Different Strains
Budtenders must have a deep understanding of marijuana. Aside from the hundreds of strains available in their stores, they should know their effects on the body, especially for patients. They should also know the flavors the strains give so that they can suggest the ones that would match your requirements. Moreover, they should know the history of weed, especially for curious buyers. Just like a pharmacist, they should be able to recommend the right strain that you should use.
Capable of Assisting Buyers and Patients
Aside from being marijuana experts, budtenders are sales and customer service professionals. Hence, they must have superior social skills, especially in educating and assisting people who are trying weed for the first time. They should also display patience and composure under stress, considering that many shoppers in dispensaries are patients of different kinds of diseases.
Follows the Proper Etiquette
Their demeanor at work can make or break the sale. They must observe proper etiquette by being polite in assisting their customers. Moreover, they should extend their politeness in the adequate handling of marijuana. Professional budtenders usually use tongs or chopstick in handling the flowers and leaves to avoid contaminating the entire bunch.
Professional budtenders need passion, dedication, and a friendly attitude to work. To make sure you only get quality cannabis products, you need to find one who has the traits mentioned above.
Why You Need to Check Out Psilocybin Mushrooms [Magic Mushrooms]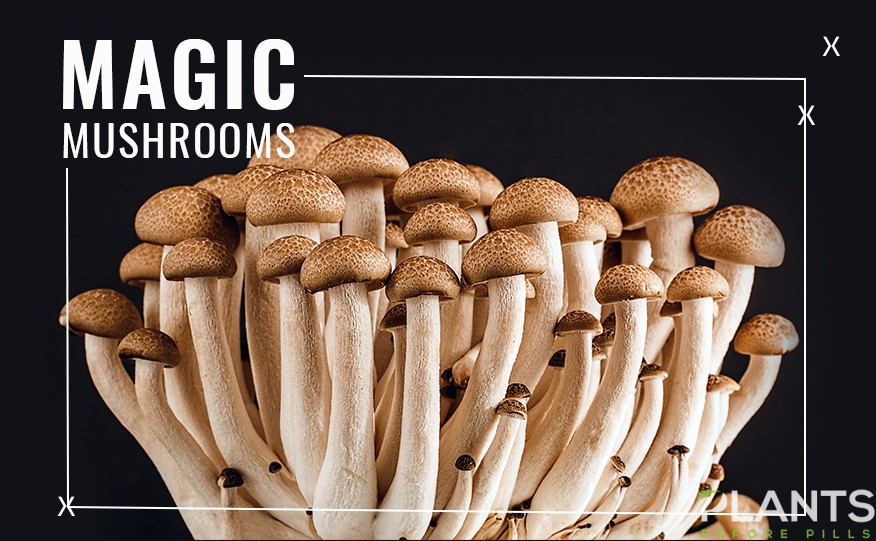 Many psilocybin enthusiasts claim that magic mushrooms are the new THC. After all, both are considered to have psychedelic and euphoric effects in users, unlike its counterpart, CBD oil. As a matter of fact, both cannabis and 'shrooms are closely linked together for its ability to alter users' minds.
In a time where more states and cities are shedding light on psilocybin mushrooms, it is important that individuals know just what this is and what it can do. During May of 2019, the call for decriminalizing 'shrooms failed to pass in Denver, Colorado, just less than 2,000 votes away.
Despite failing to decriminalize 'shrooms, Denver has made tremendous leaps in terms of refusing to spend state resources to prosecute individuals who possess, use, and cultivate these. Alongside Denver, Colorado, the state of California is also seeking to decriminalize psilocybin.
What are Psilocybin Mushrooms?
Psilocybin mushrooms are also called magic mushrooms or simply 'shrooms. Unlike CBD oil which contains no psychoactive components, 'shrooms contain a naturally-occurring psychedelic compound. Considered as a schedule-I controlled substance, psilocybin is considered to have no medical purpose.
According to Medical News Today, 'shrooms have the ability to alter perception and mood, with these being consumed primarily for its hallucinogenic effects. The key ingredient of magic mushrooms is psilocybin, a mind-altering substance which grows in different parts of the world, such as the United States, Mexico, South America, and Europe.
When ingested, psilocybin activates the serotonin receptors in the brain. Depending on the individual, it may cause hallucinatory effects or may provide anxiety relief. However, other effects of taking this can result in a visual alteration and distortion, lack of coordination, and paranoia.
Benefits of 'Shrooms
Despite being legally considered as having no legitimate medical purpose, there are numerous studies that show the benefits of consuming this substance. For one, researchers from Johns Hopkins University show that smokers have successfully abstained from smoking with the help of this substance. It also showed signs of treating substance abuse disorders.
What's curious about this substance is its similarities to cannabis and pure cannabidiol. Like CBD oil, 'shrooms have also been considered to address anxiety issues and depression, particularly for individuals who are suffering from life-threatening cancer.
Other benefits that bear similarities with the use of CBD hemp oil include experiencing a sense of peacefulness and relaxation.
Taking 'Shrooms with Cannabis
Cannabis enthusiasts will certainly have a grand time exploring the uses of psilocybin mushrooms. Taken together, these can create a stronger and more pleasurable experience for users. At times, it can augment the sensations and visuals seen by the user who is under the influence.
It can also result in a happy or feel good disposition when this interacts with the dopamine neurotransmitter of the body.
Meanwhile, according to other studies, the calming properties and effects of marijuana will temper the 'shroom high. This allows users to maintain a more stable disposition, experiencing a more relaxed state during the high's initial stages.
On the other hand, magic mushrooms, when taken with CBD oil made with indica strains, can help reduce nausea and anxiety. Instead of simply taking this as is, you might want to experiment with a variety of ways. You can drink these two substances together in the form of herbal teas or use an extract and add these to your food of choice.
If you are a cannabis enthusiast looking for a more pleasurable experience, you should consider looking into using CBD oil with these magic mushrooms. Who knows, you might just find a combination that works perfectly for you.
The Role of Endocannabinoid System and CBD to Our Health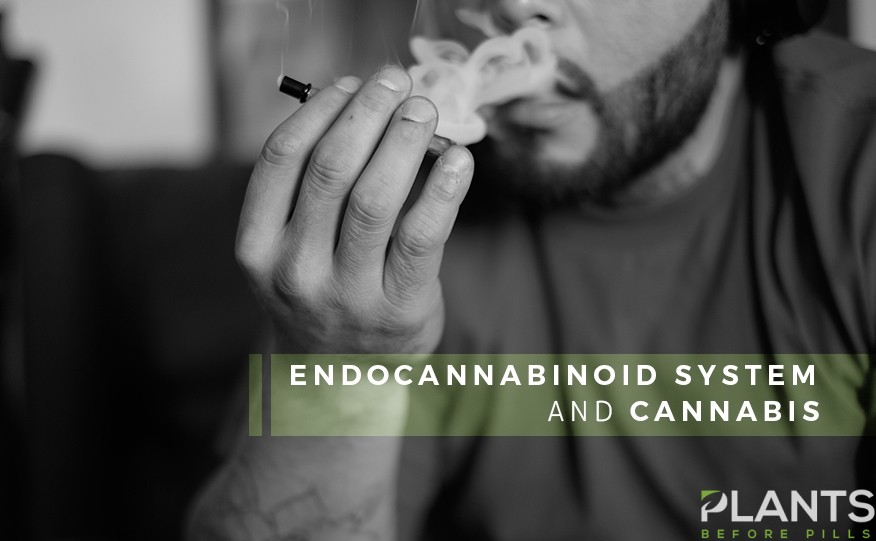 At school, our teachers taught that there are 11 organ systems in the body such as circulatory, respiratory, urinary, integumentary (skin), reproductive, skeletal, digestive, endocrine, muscular, nervous, and lymphatic systems. All of them play a significant role in our survival and quality of living. But there is one organ system that is getting prominence these days following the legalization of medical cannabis and CBD: the endocannabinoid system.
What is the Endocannabinoid System?
The knowledge about the endocannabinoid system is often limited to researchers or doctors working with medical marijuana. Scientists have discovered this group of organs while they were finding out how cannabis is doing wonders in the body. Since ancient times, there have been medical records describing the various benefits of marijuana to our ancestors' health.
The curiosity about the plant's incredible healing powers has been revived in the modern era, mainly because of the discovery of receptors spread throughout all parts in the body: in the brain, organs, glands, connective tissues, and immune cells. In 1990s Dr. L.A. Matsuda discovered the structure of the cannabinoid receptor, CB-1. During that time, scientists were attempting to understand how THC, the substance in marijuana primarily responsible for intoxication, affected the body. What they discovered was an astonishing network of cannabinoid receptors (CBr) found in cells of parts of the nervous system.
After the discovery of CB-1, they later identified other cannabinoid receptor types, including CB-2, located primarily in the immune system, the gastrointestinal tract, and many of the other major organs in the body. Later on, they found Anandamide, a cannabinoid-like chemical produced by the body  Anandamide communicates with both the CB-1 and CB-2 receptors, regulating the immune system and other bodily functions. More The endocannabinoids and its receptor are later collectively named the endocannabinoid system (ECS).
Many medical experts consider the ECS as the most important physiologic system responsible for establishing and maintaining our health. And why not? It is a system of physiology found in the body of every person that always keeps the internal balance at the cellular level. It is mainly responsible for regulating homeostasis or a stable internal environment despite variations and rapid changes outside our bodies.
The body produces endocannabinoids nearly all the time to achieve homeostasis, especially when it senses that the body is out of balance. The disruption in the internal balance can come from stress, invasion of bacteria or any other outside factors.
Cannabis, Endocannabinoid System, CBD
But as we grow old or when the ECS fails to function well due to diseases, disorders and other reasons, our body needs help from the outside to maintain its function at the optimal level. Here is where medical cannabis gives out its contribution to modern medicine. CBD and other compounds derived from the plant such as CBC and THC has the unique capacity to interact with the ECS. These cannabinoids mimic the functions of endocannabinoids.
Researchers have found many benefits of taking medical cannabis to a person's health. No less than the WHO has acknowledged the number of benefits medical marijuana can give to our health and wellness, including treatment to chronic pain, Alzheimer's disease, anxiety, depression, some types of cancer, and many health conditions. Aside from enhancing our health, marijuana's communication with the ECS can also help in carrying out our tasks better.
Future of Cannabis and ECS
But while scientists already have a clear idea of the effects of cannabis in our body, they still need more research on the nature and functionality of endocannabinoids and ECS. Likewise, they need to study further the effects of taking cannabinoids to supplement the body's production of endocannabinoids to find out more medical benefits of this wonder plant in the future.
To Use or Not to Use? Pregnancy, Breastfeeding and Cannabis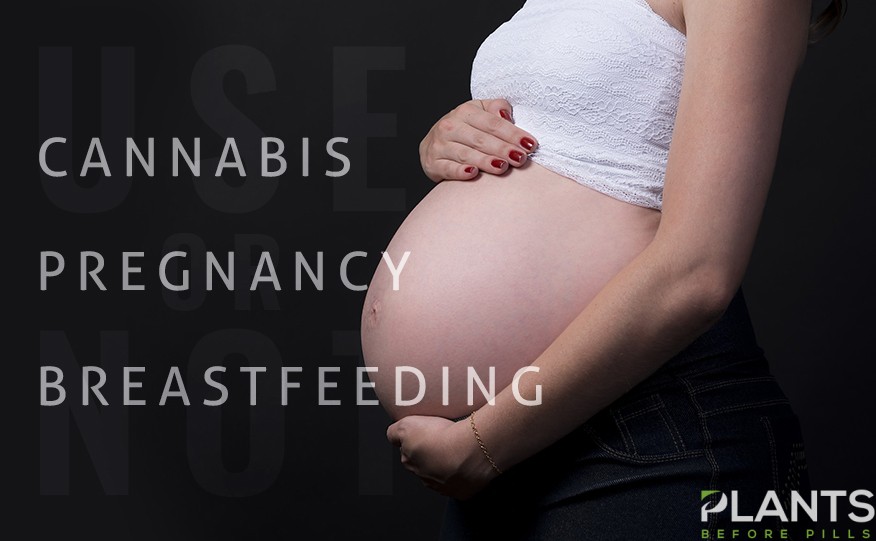 For cannabis enthusiasts, indulging in this plant is one of the most fulfilling activities there is. However, there may come a time or a period of time when you would need to refrain from consuming the herb. Pregnancy and breastfeeding period are just some of these situations.
If you are wondering whether it is safe to use cannabis while pregnant or nursing, here's what you need to know:
Cannabis Strains Today Are Stronger
Before we discuss the safety of using marijuana during pregnancy and while nursing, one important thing you should know is that buds today are much stronger than they were 40 years ago. According to psychiatry professor Christian Hopfer, today's marijuana strains contain 5 times THC as compared to those in the 1980s and 1970s.
Hopfer's longstanding research of the plant revealed that buds today have about 25% THC whereas it used to be 2% to 5% in the 70s to the 80s. Moreover, the cannabidiol content of marijuana is getting lower.
However, it is important to note that marijuana is the THC-rich variety of the cannabis plant, while hemp (Cannabis sativa L.) is the CBD-rich variety
Cannabis During Pregnancy – Effects to Placenta
Research by reputable organizations such as the American Academy of Pediatrics (AAP) and the American College of Obstetricians and Gynecologists (ACOG) says that exposure to CBD can increase the permeability of the placenta. The placenta is an organ that forms during the pregnancy and it essentially protects the baby. When it becomes more permeable, substances can easily penetrate this barrier, exposing the baby to substances (pharmaceutical or not).
Researchers discovered that the use of cannabis while pregnant can result in increased placental resistance and reduce placental circulation. This directly affects the fetus' circulatory system. Moreover, THC is found to be able to cross the placenta and to make its way into the fetus' fat and blood.
Cannabinoids Can Make Their Way into Breastmilk
Another important thing you need to know when determining whether or not it is advisable to consume cannabis when breastfeeding is that a woman's body produces milk using fat. When a person smokes this plant, the cannabinoids are stored in fat cells. So, when a mother consumes the herb while nursing, there is evidence that cannabinoids can make its way into the breastmilk.
Is it safe to use Cannabis during Pregnancy and Breastfeeding?
The simple answer is no. Experts from the AAP and ACOG recommended that medical professionals should advise against using any cannabis products while pregnant or nursing. Cannabinoids may have an effect on the development of the fetus' brain and other body parts. For breastfed babies, these substances can also have an effect on their motor functions, coordination, strength and cerebral functions. Meanwhile, nursing mothers can struggle from low weight gain and decreased awareness when taking care of the baby.
Aside from cannabis, pregnant and nursing mothers should also abstain from alcohol, tobacco, illicit substances and medications for non-medical reasons.
When it comes to carrying a baby to term and taking care of it once born, there is nothing wrong with sacrificing a bit of your indulgence. So, keep your baby healthy and happy by refraining from cannabis during these crucial periods of time.