Traits a Budtender Must Have as Your Reliable Shopping Buddy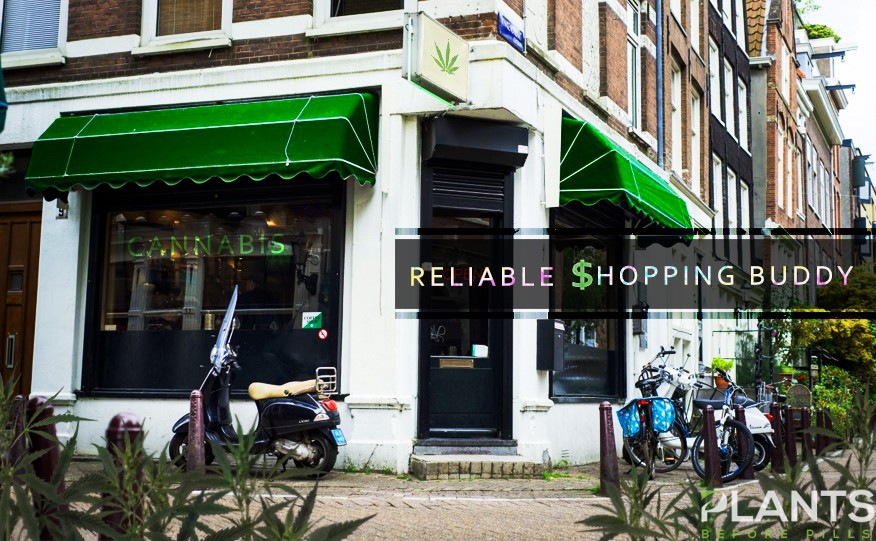 As more people are getting curious about marijuana both for medical and recreational use, you need better assistance from people knowledgeable in weed. Like you, many people are still clueless about cannabis. So, when shopping in cannabis stores and dispensaries, you still need the help and advice from a budtender.
Budtending as a Profession
Budtenders, just like pharmacists, can provide you with the best weed brand or product for your specific needs. These professionals are well-versed in the types and potencies of different pot strains. Now that more doctors and politicians worldwide are pushing for a more liberal stance on cannabis, the demand for this career is expected to boom in the coming years.
But you should be cautious in choosing the budtender you are dealing with or consulting. Buying pot is not easy, especially in states where the plant is only legal for medical use. Aside from screening buyers, budtenders need to become experts at hundreds of cannabis strains; each of which has a unique flavor, texture, and effect on the body. These professionals also need to familiarize themselves on the different methods of consuming pot. With all these complications, you should trust a professional that has mastered these skills, noting that the cannabis industry has just started going mainstream.
Traits of Good Budtenders
Finding a competent budtender to assist you in shopping for the best strain is crucial. You don't want to endanger your health and safety because of a mediocre attendant at a marijuana dispensary. The next time you shop for weed, find out if the budtenders have these qualities by asking these questions:
Strict in Complying with the State Regulation
As of this writing, only thirty-three states have legalized medical marijuana, and ten of them decriminalized the use of the plant for recreational use. To avoid encountering problems with law enforcement, you should test the knowledge of budtenders in the dispensary, especially in complying with the state laws such as the need to check IDs.

In-depth Knowledge About the Products
You can buy hundreds of cannabis products in dispensaries. You can find marijuana in different forms. Hence, dispensaries should train their staff to familiarize themselves with the products. An able budtender must be able to assist you in selecting the products that cater to your needs and preferences.
Passionate about Cannabis and Its Different Strains
Budtenders must have a deep understanding of marijuana. Aside from the hundreds of strains available in their stores, they should know their effects on the body, especially for patients. They should also know the flavors the strains give so that they can suggest the ones that would match your requirements. Moreover, they should know the history of weed, especially for curious buyers. Just like a pharmacist, they should be able to recommend the right strain that you should use.
Capable of Assisting Buyers and Patients
Aside from being marijuana experts, budtenders are sales and customer service professionals. Hence, they must have superior social skills, especially in educating and assisting people who are trying weed for the first time. They should also display patience and composure under stress, considering that many shoppers in dispensaries are patients of different kinds of diseases.
Follows the Proper Etiquette
Their demeanor at work can make or break the sale. They must observe proper etiquette by being polite in assisting their customers. Moreover, they should extend their politeness in the adequate handling of marijuana. Professional budtenders usually use tongs or chopstick in handling the flowers and leaves to avoid contaminating the entire bunch.
Professional budtenders need passion, dedication, and a friendly attitude to work. To make sure you only get quality cannabis products, you need to find one who has the traits mentioned above.
How Does CBD Oil Help in Strength Training? [A Quick Guide]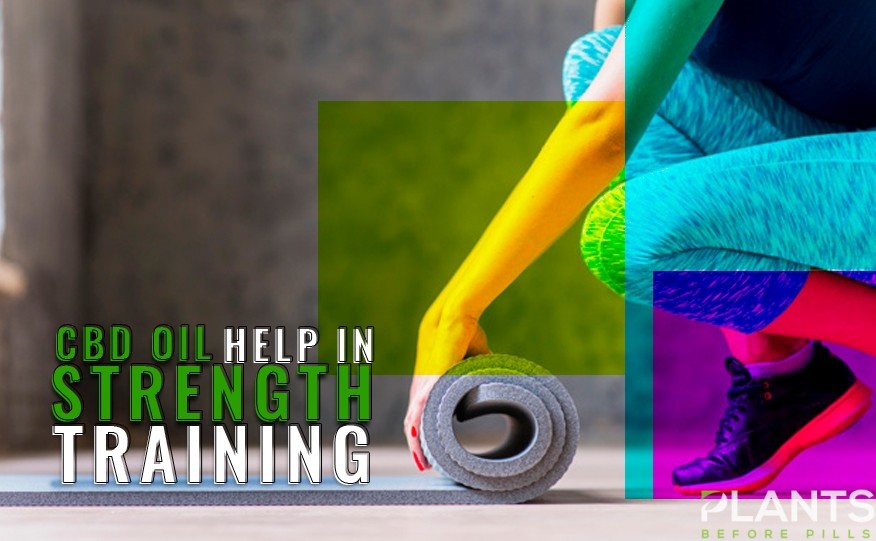 In just a matter of years, CBD oil has become one of the hottest medical products. Researchers have been studying this cannabis-derived compound and found out astounding results from it. Its medicinal properties range from providing pain relief to slowing down the progress of Alzheimer's disease and heart disease. But this compound is not only for therapeutic purposes; it is also helpful as a supplement for your fitness regimen. Find out how this miracle compound can assist in your muscle-building activities.
Muscle Power
Fitness workouts are not complete without strength-building exercises. While aerobic exercises can improve blood circulation, they are usually not enough to give your tone your body and make it fit and healthy. Another part of any fitness routine is engaging in muscle-building activities.
Researchers found that building muscles can provide many health benefits, such as:
Helps you lose weight – Aside from burning fats and calories, strength training can also develop muscle tissues that extend the calorie-burning process. Muscle tissue torches up to 15 times more calories every day than does fat tissue, even when you're not doing anything!
Promotes mental health – Your mind and emotions also benefit from lifting weights. Apart from running and other aerobic exercises, psychologists and psychiatrists now recommend muscle-building activities for boosting your mental health such as helping ease the symptoms of depression and anxiety. Having a leaner body can also make you feel energized and more confident about yourself.
Helps fight free radicals – Research shows regularly lifting weights can result in lesser damage to their body from free radicals. These damaging cells can cause cancer, cardiovascular diseases, neurological ailments like Alzheimer's disease, cataracts, and other health conditions.
Gives you a healthy heart – A body with denser muscles can perform better even with less oxygen. By having a leaner and muscular shape, your heart doesn't have to pump hard when you're carrying out strenuous physical activities. What's more, strong muscles are good for lowering blood pressure.
Improves your looks – As your blood circulation increases while building muscles in the gym, you can have a more chiseled and presentable body. Through regular sessions at the gym, you can have lesser unwanted fat and cellulite, particularly at the most prominent parts of your body.
Protects your joints – Your joints need assistance when doing physical activities. Strength training aims to build more muscle power that will put less strain on joints and connective tissue. With well-built muscles, your joints will not suffer too much pressure from lifting heavy objects.
Boosts your energy – Being sedentary is dangerous to your health. To have toned muscles, you need to move your body and be active. You can't get toned muscles from popping a pill, maintaining a healthy diet, or taking supplements.
CBD for Building Muscles
But while taking medication cannot give you stronger muscles, it can help you during the process of strengthening them. One potent supplement that has received attention from health specialists is CBD.
As a compound extracted from the cannabis Sativa plant, cannabidiol is packed with the medicinal properties of the plant but without its mood-altering effects. Because of its unique ability to interact with the body's endocannabinoid system (ECS), it offers a wide variety of benefits in strength building. One crucial role of ECS is to maintain the internal balance or homeostasis in the body. It is also is responsible for various bodily processes such as appetite, pain management, mood, and memory.
CBD binds to ECS receptors found in your brain, nerves, muscles, and some vital organs. The compound tends to regulate and normalize these receptors in these body parts.
Benefits of Using CBD Oil in Strength Training
With this amazing ability, pure CBD oil and other cannabidiol-infused products can do wonders in your strength-building activities, such as:
Speeding up your metabolism
As mentioned earlier, beefing up your muscles will help you lose weight by boosting your metabolism. CBD oil can make the stored fat in your body more readily burned for fuel during your workout. This process speeds up your metabolism and helps you reduce the energy you need to both produce and maintain healthy muscles.
Lifting heavy weights while building muscle requires strong and healthy bones. To have denser bones, especially if you're in your advanced age, you can use CBD as an excellent supplement. Carrying out tedious work like lifting barbells can lead to injuries and aggravate osteoporosis. Using the substance can help some people with bone problems and diseases to make their bones sturdier for strength building.
Help treat health conditions that prevent muscle gain
Some health issues prevent people from building muscles through resistance and strength training. Conditions such as arthritis, muscle atrophy, and muscle spasms are just some of the health issues that can hamper your muscle-building activities. Another is sarcopenia, a condition wherein muscle tissue loses that naturally takes place as you age. Taking CBD could help you treat these conditions so that you can push your body to build muscles by minimizing the symptoms of these diseases.
Building strong muscles is not limited to the amount of effort or diet. Your hormones also play a crucial role in gaining or retaining muscle mass. Most fitness experts prescribe testosterone and growth hormone supplements to assist in your workouts. While these treatment options are highly beneficial, they can have adverse side effects that may include muscle, nerve and joint pain, aggression, and high cholesterol. CBD is a safer natural alternative to these treatment methods.
CBD is known in the medical world to ease inflammation, soothe muscle spasms, manage pain, and reduce anxiety. These qualities make this substance a good supplement for ardent exercisers, especially after a tedious workout. Many studies show that CBD oil is one of the best anti-inflammatory supplements today as it helps heal the torn muscles faster than traditional products.
This substance can also help you get quality sleep, which is the best activity for muscle recovery. When sleeping, the body produces melatonin, a hormone that puts you to relax and facilitates muscle recovery. Having great bedtime every night can help relieve aching and swollen muscles.
CBD also gives your body the ability to recharge after an energetic workout. Many professionals even say CBD oil is more potent than nutrition-packed post-workout meals when it comes to boosting muscle recovery after rigorous training.
Who Will Benefit from CBD for Strength Training?
You can use CBD whether you want to tone your muscles or you need assistance for building your strength training endeavors.
If you're already engaged in high-intensity workouts and strength-building activities, taking cannabidiol would help reduce cortisol levels in the blood. More popularly known as the stress hormone, too much cortisol in the blood can lead to accumulation of fat. By controlling the release of the hormone, CBD oil can prevent fat deposits while promoting better muscle tissue growth. Less cortisol release also means a more restful sleep, which is perfect for nocturnal muscle growth.
Taking cannabidiol is more helpful for those who need a supplement for particular health concerns like the elderly and those recovering from injuries. If you're one of them, consuming cannabidiol products will provide you relief from chronic pain, muscle inflammation, and fatigue.
Ways to Consume Cannabidiol
While you can choose from various ways of taking your daily prescribed dosage of cannabidiol, experts recommend the ideal method for your specific need. Using CBD oils, tinctures, edibles, and capsules may be the best application methods if you've only started using CBD oil. Both are discreet, and their effect will last for a few hours, often long enough to last throughout your workout.
Inhaling CBD vape oil may not best for first-time users. While vaping the substance is generally safe, some brands contain additives that could adversely impact your health. So, you should check the ratings and reviews of the product and its manufacturer before purchasing any cannabis-based product.
Overall choosing which CBD product to consume depends on your personal preference.
When it comes to the ideal dosage, you should always follow the recommendation on your CBD product. If you're still unsure where to start, a good rule of thumb to find out your ideal dosage is to take 1–6 mg of CBD for every 10 pounds of body weight.
One website has set the serving standard of 25mg cannabidiol taken twice daily. If the dosage is not enough, you can increase your dosage by 25mg every three to four weeks until you reach the amount that works best for you.
Cannabidiol is regarded as safe for consumption even at high dosages, according to the WHO. Many high ranking people use CBD in DC, the nations capital. Even so, you still need to discuss CBD use to your doctors, as it can lead to chemical reactions with other medications you're already taking.
Many studies and anecdotal evidence attest to the benefits of using CBD hemp oil for building muscles and muscle recovery. By taking this cannabis-extracted substance, you can receive a wide range of health and fitness benefits that only a few substances and supplements can match.
How to Deal with a Marijuana Hangover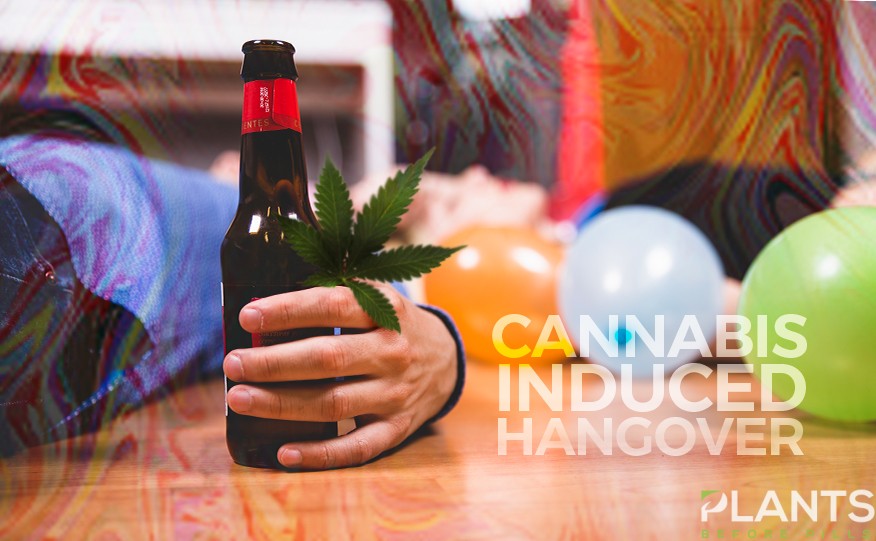 The responsible use of medical and recreational marijuana is always recommended not only by medical professionals but also by sensible enthusiasts. However, even seasoned consumers can consume more than they usually do, leading to a cannabis hangover the next day. While some people argue the reality of marijuana hangover, you might experience this after a night of binging on THC-rich products.
Here are the best ways to neutralize a marijuana hangover:
Have a Cup of Ginger Tea
Ginger is known for its nausea-fighting properties. If you are suffering from nausea after a whole night of partying with your fellow cannabis enthusiasts, making some ginger tea can definitely help with the queasy feeling. Just one hot cup can definitely get your blood flowing, not only dispelling nausea but also lethargy and brain fog.
Consume Pure Cannabidiol Products
According to the "hair of the dog" treating alcohol hangover, consuming more alcohol is a way to "cure" it. This method is effective to some extent, but it is also dangerous. However, some individuals say that using CBD to treat your marijuana-induced hangover is viable and effective. However, make sure that you only consume cannabis products that do not contain THC. Remember, THC causes the hangover effect, so it will be counterproductive to do so.
Rehydrate and Replenish
One of the most known symptoms of marijuana hangover is dryness of mouth and eyes, as it slows down saliva production. This is why many consumers feel thirsty after taking in cannabis. Once you wake up feeling hungover, you should make sure that you supply your body with the things it needs to recover. Drinking water and eating fruits and vegetables is a great way to supply your body with proper nutrients for another day.
Get Some Sleep
When you experience the full force of THC hangover, you will likely feel the combined symptoms including headache, lethargy, nausea and brain fog. Imagine trying to proceed with your regular routine while suffering those all at the same time. Because of this, you can definitely benefit from taking things slow and getting more sleep.
To prevent getting bad hangovers, here are some things you can do:
Only consume high-quality marijuana products – Consuming a bad batch of cannabis can definitely amplify hangover symptoms. Because of this, you should make sure to avoid suspiciously sourced plants and only replenish your stash from your trusted dispensary.
Take it easy on new products – Your enthusiasm for marijuana products can urge you to try new products. However, keep in mind that unfamiliar ones can have different undiscovered effects on your body. Some may be fast-acting, some may have higher dosages and some may contain ingredients you have not tried with cannabis before. Because of this, you should be cautious when trying new products to avoid overconsumption.
Slow down on edibles – Aside from exercising caution when trying out new products, you also need to aware of your consumption. Keep in mind that cannabis, when taken orally, can take a few minutes to take effect. In fact, some products can take more than an hour before you feel any effects. The best way to ensure that you do not over-consume is to slow down and wait before consuming more.
Remember that responsible consumption is always the best ways to consume the plant. Nevertheless, if you ever have to deal with marijuana hangover, then following these tips can definitely help relieve the symptoms and even prevent it from happening. By practicing safe intake, you can ensure that consuming cannabis products will be nothing but rewarding, beneficial and even more fun!
Israeli College to Offer Undergrad Medical Cannabis Degree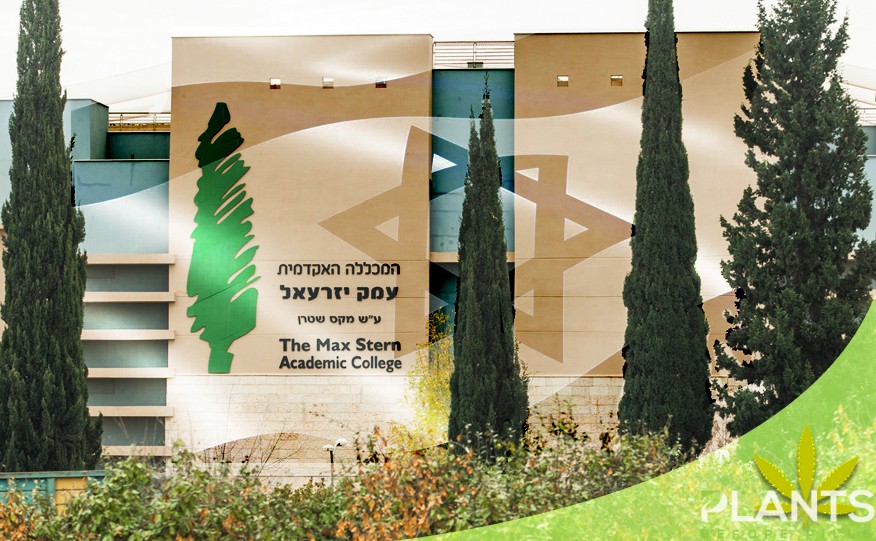 The Max Stern Yezreel Valley College, an academic institution located between the cities of Afula and Nazareth in Israel, announced on Monday it will be offering an undergraduate degree with a specialization in medical cannabis to its students.
According to a report from the High Times, the newly established program is set to be opened in the next academic year and will be offered under the Behavioural Science department. This will allow students to study the growing and production of medical cannabis, medicine, and pharmacology, along with the economics and legal issues concerning medical cannabis.
"The goal of the program is to train graduates in new professions in the field of medical cannabis while academizing the field," explained Dr. Efrat Barel, head of the new program. "The extensive educational base will enable graduates to understand all required aspects, and their integration into the workforce will bring added value to the sector."
The program will also enable students to take part in practicum programs, immerse in cannabis growing facilities, and conduct research seminars along with local pharmaceutical companies.
"The cannabis industry today is what the cyber industry was 10 years ago," said Yezreel Valley College President Prof. Itzhak Harpaz.
"Israel needs and can lead this industry, too. This industry is already characterized by many new ventures and technologies, and it is already clear that its economic potential can reach tens of billions of dollars. We are proud to be the first to develop an academic specialization in the field of medical cannabis," he added.
The use of medical marijuana has long been legal in the country even before the beginning of the new century. Given its warm climate, Israel is even expected to rise as one of the leaders in the booming cannabis field.
Earlier this year, the Israeli government gave its final approval for the exportation of locally grown cannabis to the global market. This is expected to bring $1.09 billion per year into the government's annual revenues.
"Considering the significant impact that this industry will have on the Israeli economy in the coming years, skilled professionals are required to enter the field of medical cannabis and progress alongside it," College President Harpaz noted.
The recent announcement of Max Stern Yezreel Valley College marked Israel's first-ever college to offer an undergraduate degree with a specialization in medical cannabis. This follows the previous steps taken by several institutions across the globe that are also offering various graduate-degree programs specializing in cannabis.