Traits a Budtender Must Have as Your Reliable Shopping Buddy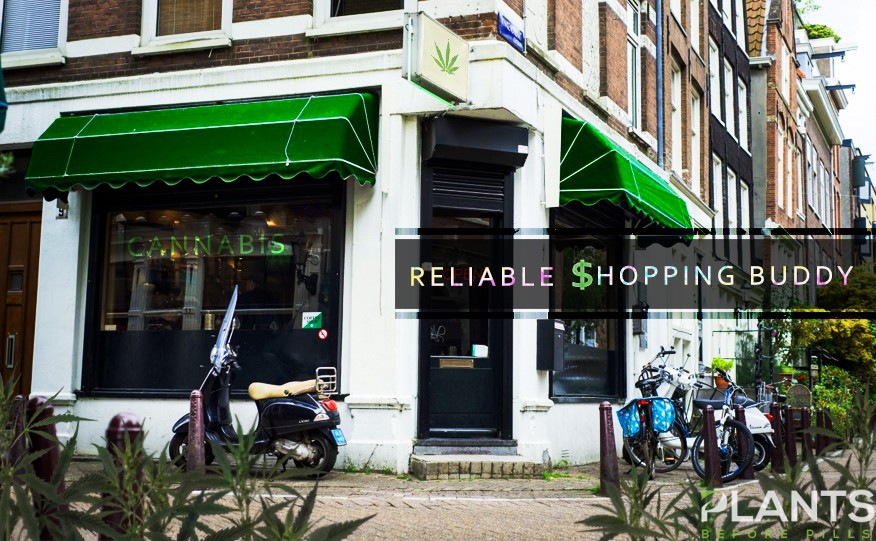 As more people are getting curious about marijuana both for medical and recreational use, you need better assistance from people knowledgeable in weed. Like you, many people are still clueless about cannabis. So, when shopping in cannabis stores and dispensaries, you still need the help and advice from a budtender.
Budtending as a Profession
Budtenders, just like pharmacists, can provide you with the best weed brand or product for your specific needs. These professionals are well-versed in the types and potencies of different pot strains. Now that more doctors and politicians worldwide are pushing for a more liberal stance on cannabis, the demand for this career is expected to boom in the coming years.
But you should be cautious in choosing the budtender you are dealing with or consulting. Buying pot is not easy, especially in states where the plant is only legal for medical use. Aside from screening buyers, budtenders need to become experts at hundreds of cannabis strains; each of which has a unique flavor, texture, and effect on the body. These professionals also need to familiarize themselves on the different methods of consuming pot. With all these complications, you should trust a professional that has mastered these skills, noting that the cannabis industry has just started going mainstream.
Traits of Good Budtenders
Finding a competent budtender to assist you in shopping for the best strain is crucial. You don't want to endanger your health and safety because of a mediocre attendant at a marijuana dispensary. The next time you shop for weed, find out if the budtenders have these qualities by asking these questions:
Strict in Complying with the State Regulation
As of this writing, only thirty-three states have legalized medical marijuana, and ten of them decriminalized the use of the plant for recreational use. To avoid encountering problems with law enforcement, you should test the knowledge of budtenders in the dispensary, especially in complying with the state laws such as the need to check IDs.

In-depth Knowledge About the Products
You can buy hundreds of cannabis products in dispensaries. You can find marijuana in different forms. Hence, dispensaries should train their staff to familiarize themselves with the products. An able budtender must be able to assist you in selecting the products that cater to your needs and preferences.
Passionate about Cannabis and Its Different Strains
Budtenders must have a deep understanding of marijuana. Aside from the hundreds of strains available in their stores, they should know their effects on the body, especially for patients. They should also know the flavors the strains give so that they can suggest the ones that would match your requirements. Moreover, they should know the history of weed, especially for curious buyers. Just like a pharmacist, they should be able to recommend the right strain that you should use.
Capable of Assisting Buyers and Patients
Aside from being marijuana experts, budtenders are sales and customer service professionals. Hence, they must have superior social skills, especially in educating and assisting people who are trying weed for the first time. They should also display patience and composure under stress, considering that many shoppers in dispensaries are patients of different kinds of diseases.
Follows the Proper Etiquette
Their demeanor at work can make or break the sale. They must observe proper etiquette by being polite in assisting their customers. Moreover, they should extend their politeness in the adequate handling of marijuana. Professional budtenders usually use tongs or chopstick in handling the flowers and leaves to avoid contaminating the entire bunch.
Professional budtenders need passion, dedication, and a friendly attitude to work. To make sure you only get quality cannabis products, you need to find one who has the traits mentioned above.
What is Delta 10 THC and Why Is It So Popular?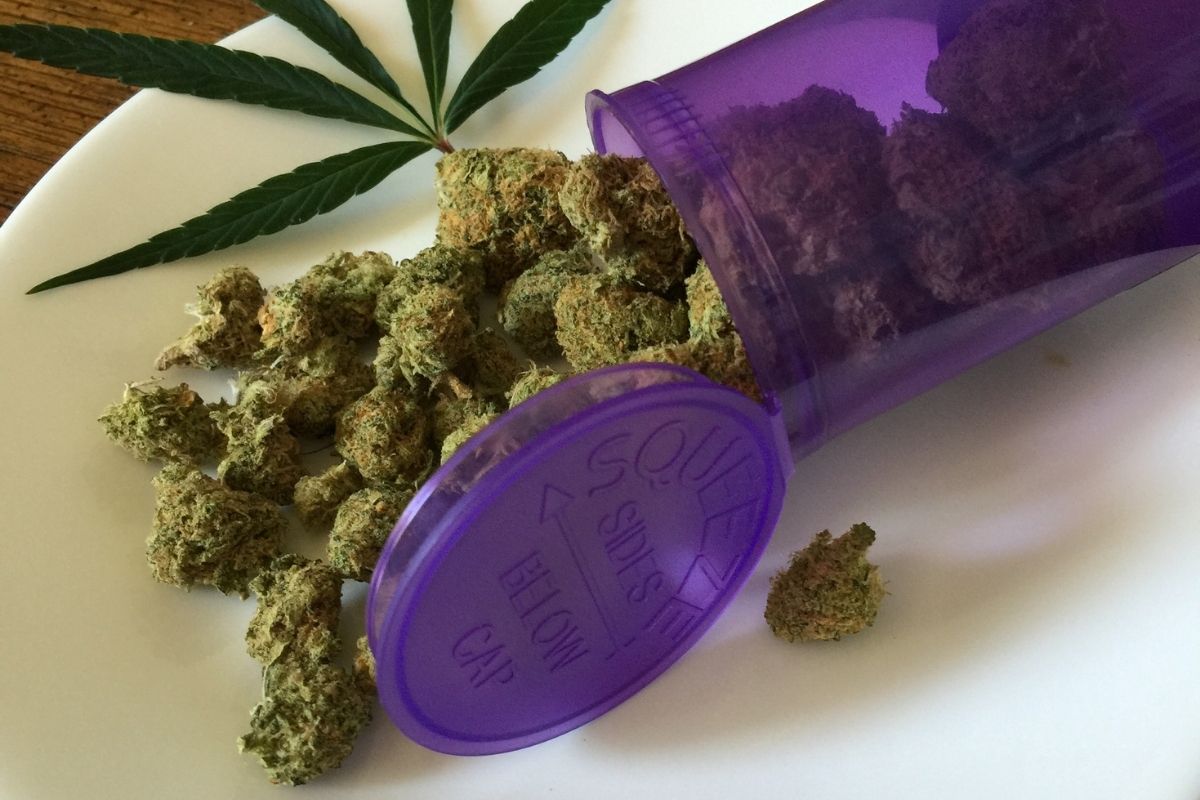 Introduction
If you're a cannabis user, then chances are you've heard of Delta 10 THC. But what exactly is Delta 10 THC? Why is it so popular? And how does it differ from other types of cannabis? In this post, we'll answer all these questions and more!
What is Delta 10 THC?
Delta 10 THC is a new cannabinoid which is an active ingredient in cannabis plants. It was created in a lab and is not naturally occurring in the wild.
Delta 10 Texas mimics Tetrahydrocannabinol (THC), the main psychoactive component of marijuana that gets you high. However, it's less psychoactive than THC because it has been modified to have fewer binding sites for receptors in your brain–meaning there are fewer effects on your body and mind when compared with traditional marijuana strains that contain higher levels of Delta 9 tetrahydrocannabinol (THC).
Is it Legal?
Delta 10 THC is legal in many countries, including the United States. However, it is illegal to buy or sell Delta 10 THC in some countries, such as Australia and New Zealand. In other places, like Canada and Europe (as well as several US states), it's totally fine to purchase this product without any repercussions.
The legality of Delta 10 THC depends on where you live: if you're looking for a place where you can legally purchase this compound from a reputable seller online or through mail-order delivery services, then we highly recommend checking out our list of top-rated vendors here!
The Benefits of Delta 10 THC
Delta 10 THC is the most commonly used form of THC in medical marijuana products. It's available as an oil, tincture, or capsule and can be used to treat a variety of conditions, including:
Pain relief
Inflammation
Sleep disorders such as insomnia, restless leg syndrome, and sleep apnea
Mood disorders like depression and anxiety
Delta 10 THC can also help with nausea caused by chemotherapy or other medications, and appetite stimulation for people who have difficulty eating due to nausea or poor appetite (such as those with cancer).
Why is Delta 10 THC So Popular?
Delta 10 THC is a non-psychoactive form of THC, meaning it won't get you high. But you may be wondering why anyone would want to consume a product that doesn't get them stoned and relaxed. Well, there are actually some pretty good reasons why Delta 10 THC can be beneficial for your health:
It's a good option for those who want to avoid the high: If you're looking for something that has some of the same benefits as marijuana but without any psychoactive effects (i.e., feeling high), then this type of extract might be right up your alley!
It offers similar benefits as other forms of cannabis: Studies have shown that both regular and decarboxylated versions of cannabinoids–such as Delta 9 THC–can improve sleep quality by reducing insomnia symptoms like difficulty falling asleep or waking up in the middle of the night; however, one study found that non-decarboxylated cannabinoids may also help improve mood disorders such as anxiety disorders or depression symptoms.
Conclusion
As you can see, Delta 10 THC is a very powerful compound with many benefits. It is also legal in many states and countries, so you don't have to worry about running into trouble if you use it recreationally or medically! If you want to try out this new substance but don't know where to start, we recommend looking into getting some weed from The Green Superstore (they sell their own brand of Delta 10 THC).
HHC Cannabinoid – What Is It?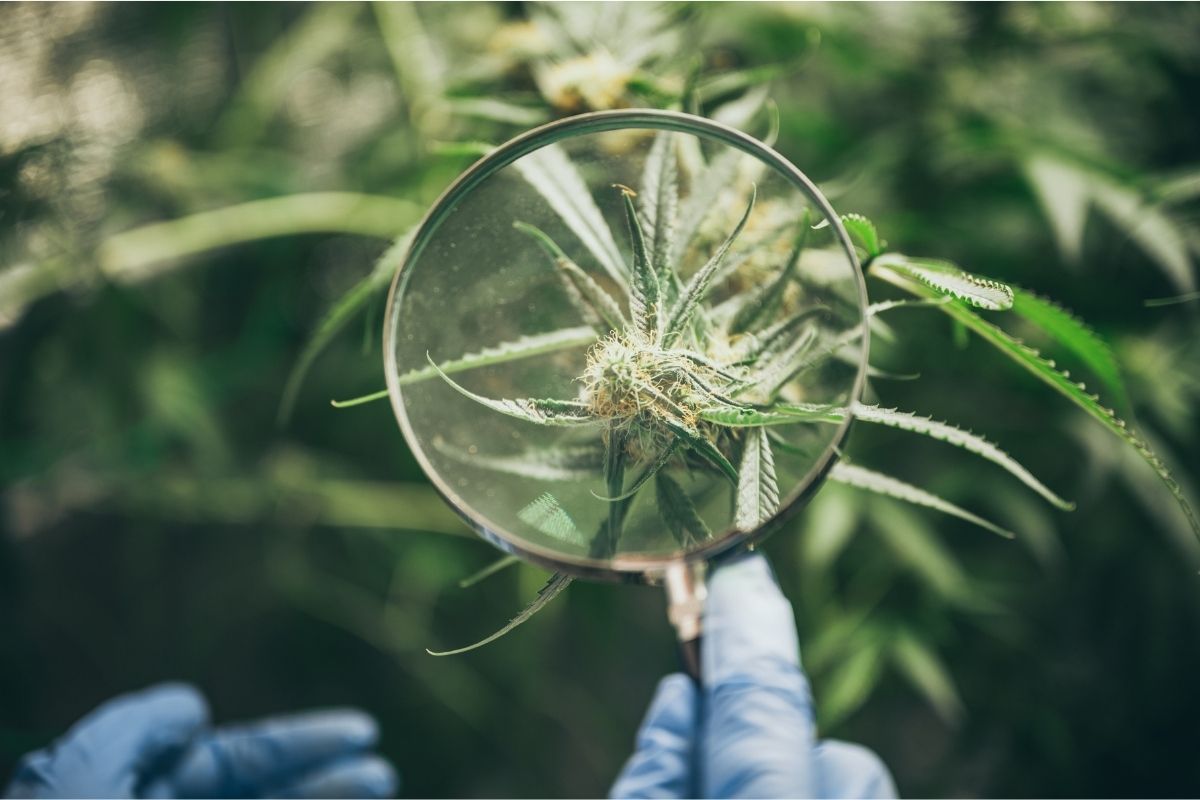 The potential healing benefits of HHC Cannabinoid and hemp-derived cannabinoids (HHCs) have been explored in recent years, but what exactly is the scientific basis behind these compounds? This article will provide an overview of the science behind HHCs, including how they interact with our bodies and what research has revealed about their potential therapeutic uses.
The Endocannabinoid System (ECS)
The human body contains an endocannabinoid system (ECS), which is a biochemical communication system that helps regulate functions like mood, memory, pain perception, inflammation, and appetite. This system comprises three main elements: endocannabinoids, receptors, and enzymes.
Endocannabinoids are molecules that are naturally produced by the body and interact with cannabinoid receptors to trigger certain physiological responses. Two primary endocannabinoids are known to exist: anandamide and 2-arachidonoylglycerol (2-AG). Cannabinoid receptors are proteins located throughout the body that interact with endocannabinoids or external cannabinoids like CBD or HHCs. Finally, enzymes break down endocannabinoids after they have served their purpose.
External Cannabinoids
External cannabinoids are those that do not originate within the body but can still interact with the ECS. Hemp-derived cannabinoids—including CBD—are external cannabinoids found in a variety of plant sources such as hemp plants. When introduced into the body through ingestion or inhalation, HHC Cannabinoid bind to cannabinoid receptors throughout the body's various systems and organs to trigger physiological responses related to their function within the ECS.
Research on Potential Therapeutic Benefits of HHCs
Recent studies suggest that CBD may play a role in regulating anxiety levels and may be helpful in reducing symptoms associated with depression. Other research suggests it could also help reduce chronic pain associated with conditions like fibromyalgia or multiple sclerosis. It has also been studied for its potential anti-inflammatory effects on conditions such as arthritis or other forms of joint pain and inflammation. Additionally, there is some evidence to suggest it may help reduce seizures associated with certain forms of epilepsy when taken in conjunction with traditional medications prescribed by a doctor. However, more clinical trials are needed before definitive conclusions can be made regarding its effectiveness for any condition or symptom relief.
Conclusion: In summary, hemp-derived HHC Cannabinoid —including CBD—may have some therapeutic properties when used correctly and under doctor supervision due to their ability to interact with our bodies' own endocannabinoid systems. While more research is needed before we can definitively say what conditions it might be effective at treating and how best to use it for symptom relief, early studies indicate promise for its potential therapeutic benefits related to chronic pain management as well as mental health issues like anxiety and depression management. As always though when considering any supplement or medication for treatment of any condition or symptom relief talk to your doctor first about potential risks versus rewards before starting use of any product containing HHCs like CBD oil or capsules.
What are ghost cannabis extracts are and why they are popular?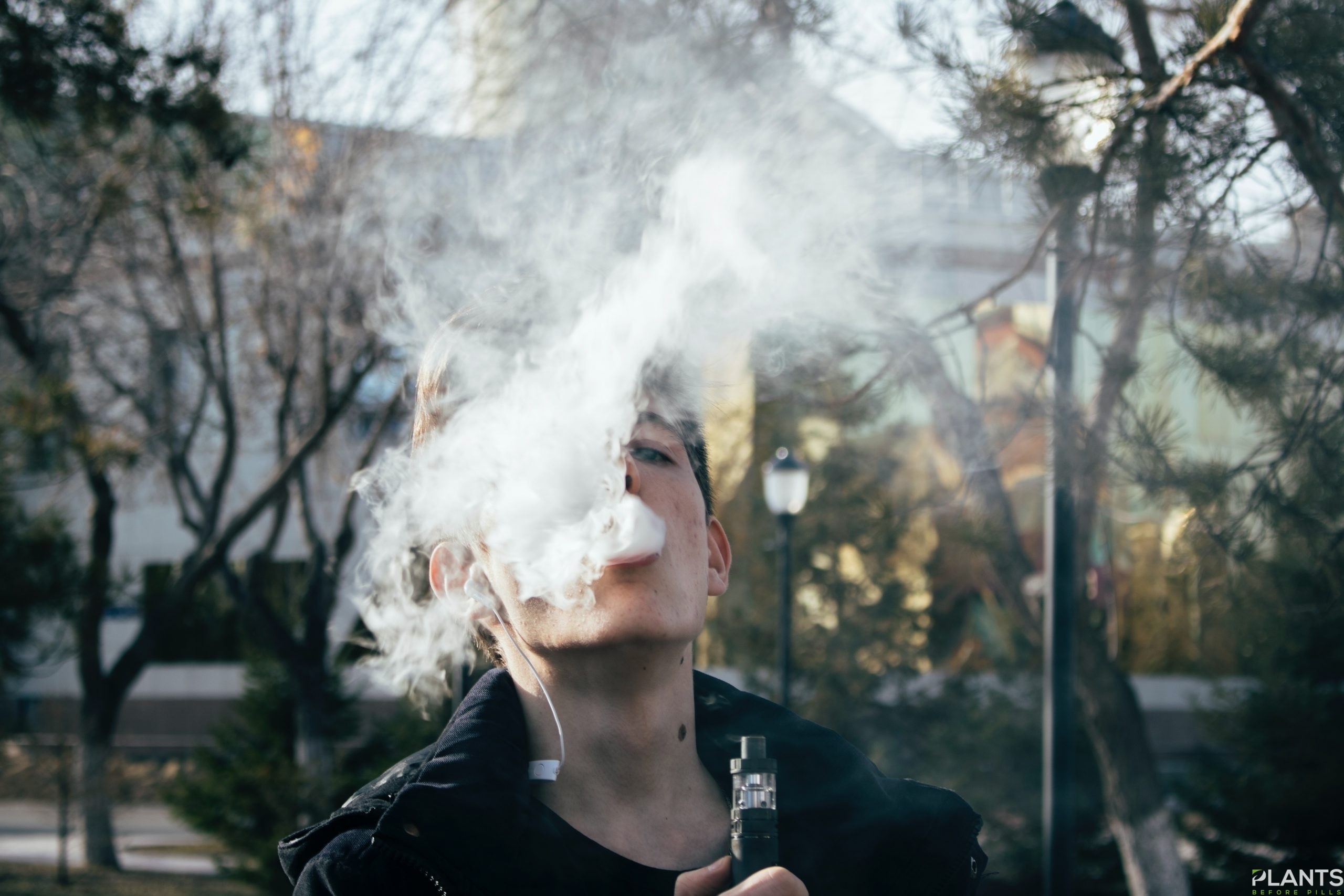 Ghost cannabis extracts, also known as "phantom" or "invisible" extracts, are a type of marijuana concentrate that has gained popularity in recent years due to their unique production process and potent effects. This blog post will delve into what ghost extracts are, how they are made, and why they have become so popular among cannabis users. Whether you are a seasoned cannabis enthusiast or new to the world of marijuana concentrates, this blog post will provide you with a thorough understanding of ghost extracts and their place in the world of cannabis.
Ghost cannabis extracts, also known as "phantom" or "invisible" extracts, are a type of marijuana extract that has gained popularity in recent years due to their potent effects and unique production process.
To create ghost extracts, a cannabis plant is harvested and left to dry for a period. Once dried, the plant material is placed into an extraction vessel, where it is soaked in a solvent such as butane, propane, or ethanol. The solvent extracts the active compounds from the plant material, resulting in a concentrated extract.
The unique aspect of ghost extracts is the post-extraction process. After the initial extraction, the extract is purged of any remaining solvent, usually through a process called winterization. This involves mixing the extract with high-proof alcohol and freezing it, which causes any remaining plant waxes and lipids to separate out. The mixture is then filtered, resulting in a purer extract.
However, with ghost extracts, this purging step is skipped entirely. Instead, the extract is simply left to air out, with the remaining solvent evaporating on its own over time. This gives ghost extracts their "invisible" or "phantom" nickname, as the extract appears to disappear or become ghost-like as the solvent evaporates.
The lack of purging has both advantages and disadvantages. On the plus side, ghost extracts tend to retain more of the plant's terpenes, which are responsible for the distinct flavors and aromas of different cannabis strains. This results in a more full-spectrum extract with a more complex and nuanced flavor profile.
However, the lack of purging also means that ghost extracts may contain higher levels of residual solvent, which can be harmful if ingested. In addition, the lack of purging can also result in a less stable extract, as the remaining solvent can cause the extract to degrade over time.
Despite these drawbacks, ghost extracts have become popular due to their potency and unique effects. Because they retain more of the plant's terpenes, ghost extracts are often more potent and provide a more full-bodied high than other extracts. In addition, the lack of purging means that ghost extracts have a more raw and natural flavor, which can be appealing to some users.
Ghost extracts are usually consumed using a dab rig, which is a type of water pipe specifically designed for vaporizing concentrates. To use a dab rig, a small amount of extract is placed on a "nail," which is heated to a high temperature using a blowtorch. The user then inhales the vapor produced by the heated extract.
Overall, ghost cannabis extracts are a potent and unique type of marijuana extract that has gained popularity due to their full-spectrum effects and raw, natural flavor. While they may contain higher levels of residual solvent and have a shorter shelf life compared to other types of extracts, their potency and unique effects make them a popular choice for many cannabis users.