Sativa or Indica: Which is Better?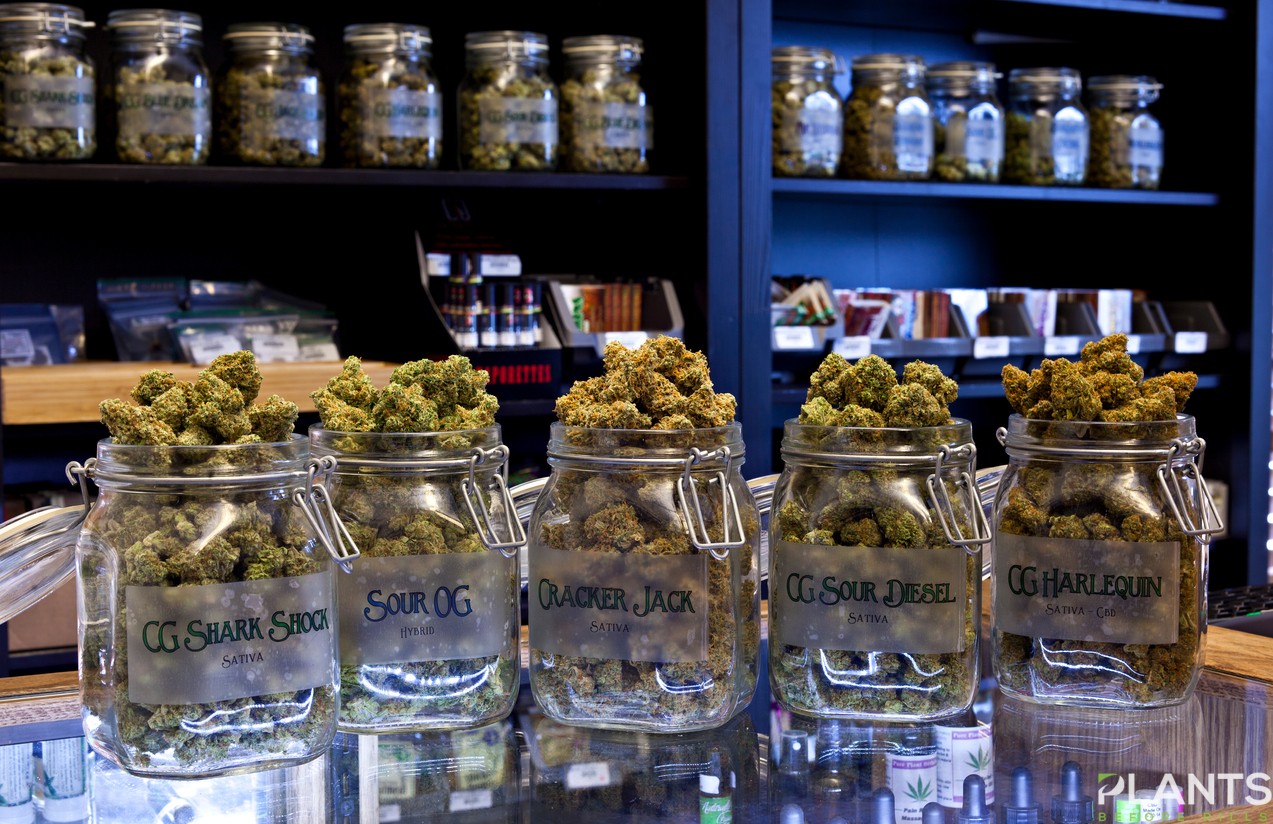 Marijuana laws in Canada have come quite a long way. The substance is no longer criminalized so harshly, as used to be the case. While there are still laws regarding impaired driving and selling pot to minors, the rest of the situation is fairly lax. Households can grow up to four plants, and there are plenty of dispensaries where marijuana can be purchased. This has led to quite a few more people developing a taste for marijuana, so to speak, and thus people want to know what sort of bud they should buy.
Two of the most popular types are Sativa and Indica, both of which are huge hits and very much in demand at your local dispensary. Though, which one should you get? These high-end strains of marijuana aren't exactly cheap, so it's not as if most people are in a position to buy them both to try. Just imagine you wanted to try caviar, to see which brand you liked the best. Most people can't afford to just buy an expensive can of Beluga and Sturgeon to see which is better. It would cost a small fortune. The same here, though just not quite as pricy. But the principle remains. It's better to know which is better for you beforehand.
So, let's explain a little bit about these separate strains so that you can make the best-informed decision possible and spend your money wisely.
Comparing Sativa and Indica Varieties
Sativa and Indica are two separate species of cannabis, called "strains" colloquially. As different species of plant, of the same family, they do have different appearances. Though what we're focused on here is how these plants affect the body when consumed, not how they look when growing.
What Sativa Does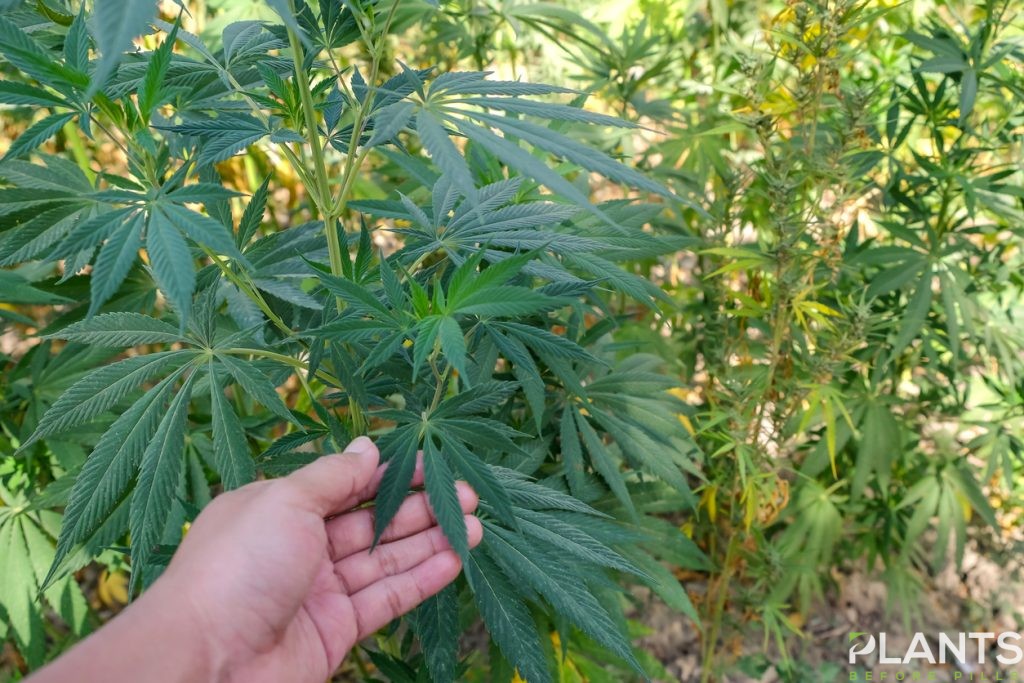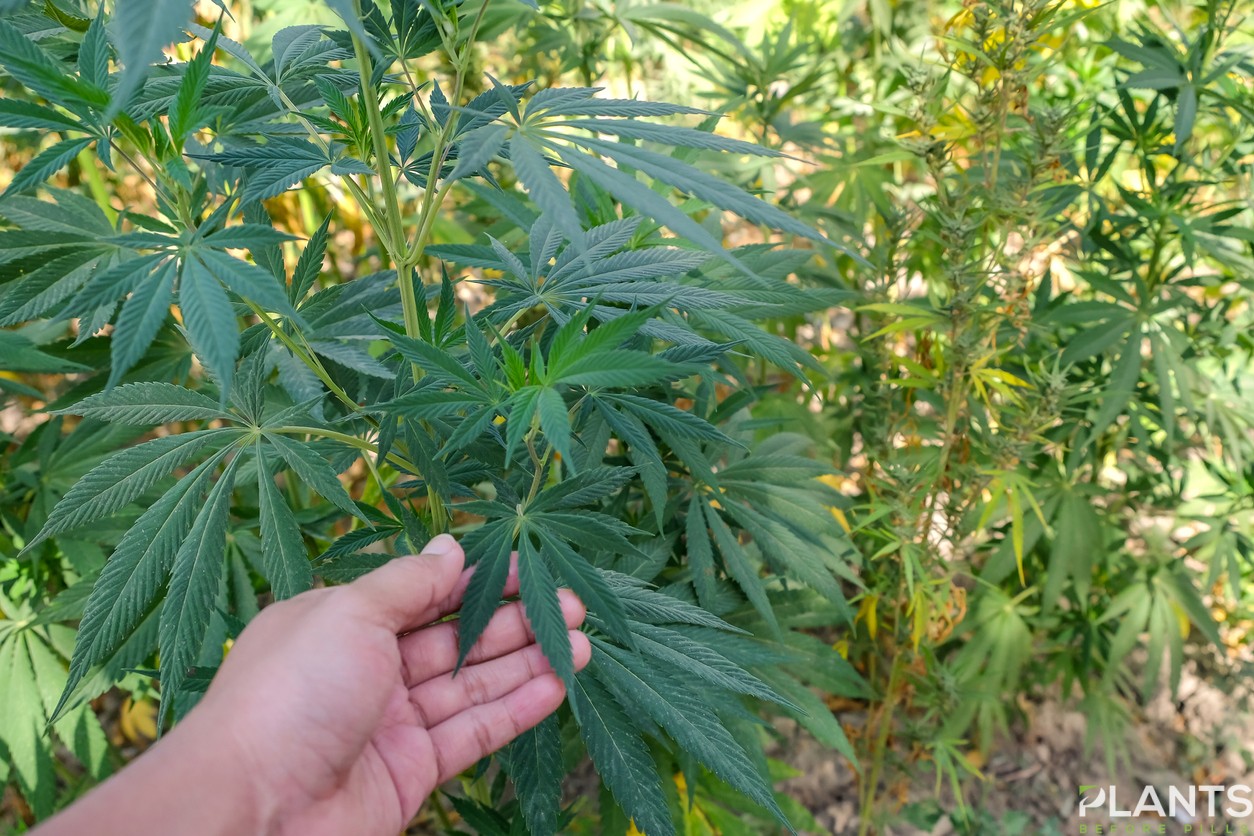 Sativa strains provide a more uplifting sort of feeling, what a lot of people would call a "head high." This is the sort of high people are looking for if their busy, on-the-go lifestyles could use a boost. This particular strain is ideal for shaking away things like those social butterflies in settings with other people. It's the sort of effect many people rely on if they're trying to warm up and come out of their shell and just let loose.
This strain's effects are great if you're active. It doesn't lag the body down, nor does it have that "I need munchies" sort of brain-fog crash. It's a crisp, clean, exhilarating high that's ideal for people who are going to the gym or going out to a party, etc. Many artists who are actively trying to create also swear by the effects of Sativa to really put them in a better place mentally where they can just get to work and focus.
What Indica Does
Another very popular strain available at your local dispensary, Indica is said in many ways to be Sativa's polar opposite. This gives people a much more sedated, relaxed, heavier high often referred to as a "body high". It's the sort of feeling that makes the body feel a bit heavier, and a bit more sluggish. Of course, if this is the experience people have when they want to go dancing, it's no good. However, for people dealing with stress who need to just sit down and chill for a while, get away from their thoughts and just enjoy some downtime, it's something they consider a miracle drug.
Where Indica really excels is in people who have trouble sleeping. Not only insomniacs but also busy people who spend their days bombarded with bright and colorful and busy technology and stuff, who need to just unplug and reset so that they can rest. Indica is the type of bud that would make people put their heads down before they got used to it. Plenty of people prefer this sort of high; it's what they need.
The Verdict
The fact of the matter is that we're in no position at all to tell you which type is better. It depends on what you want. Do you want a high that makes you feel free and loose and ready to mingle around with people on a social level? Do you want to feel active and energetic? This is when Sativa is the right choice. Contrarily, if you need to relax, unplug and get away from it all, or if you just need a good night's sleep, Indica is your go-to choice.
So keep those points in mind and choose the bud that's right for your needs.
How CBD Can Aid in Soothing Menstrual Pain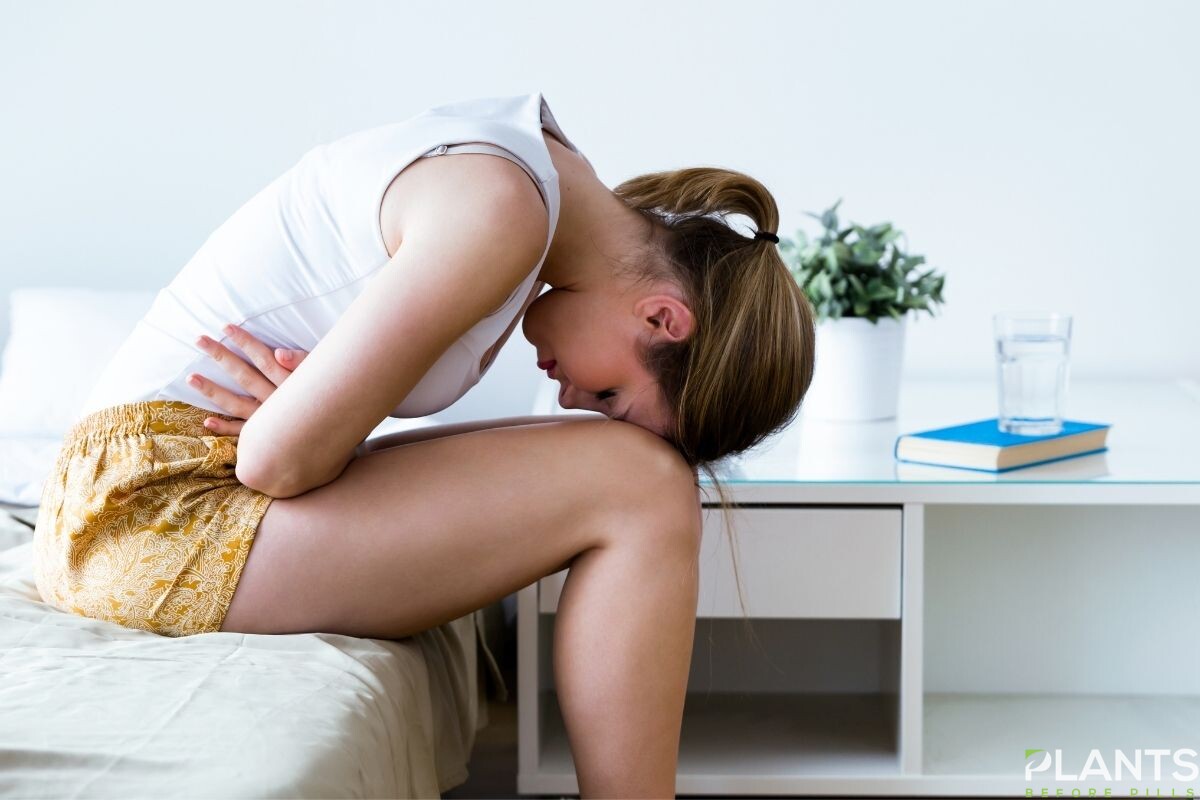 Many women face problems regarding their menstrual cycle and this is no other than the dreaded menstrual pain.
Menstrual pain can come in many forms, often through cramping, discomfort, pelvic pain, nausea, dizziness, and the like. While there is a good number of people that do not get affected by this, there are also those whose daily lives are interrupted.
To relieve dysmenorrhea, numerous women take pain relievers. Although this can do the job, more people are looking for alternatives that can treat their pain using a more natural approach. This is where cannabidiol (CBD) comes in.
Rather than using NSAIDs and other strong pain relievers, going on a natural route seems more friendly. If you want to know how CBD can relieve menstrual pain, read on.
How CBD Works its Magic on Menstrual Pain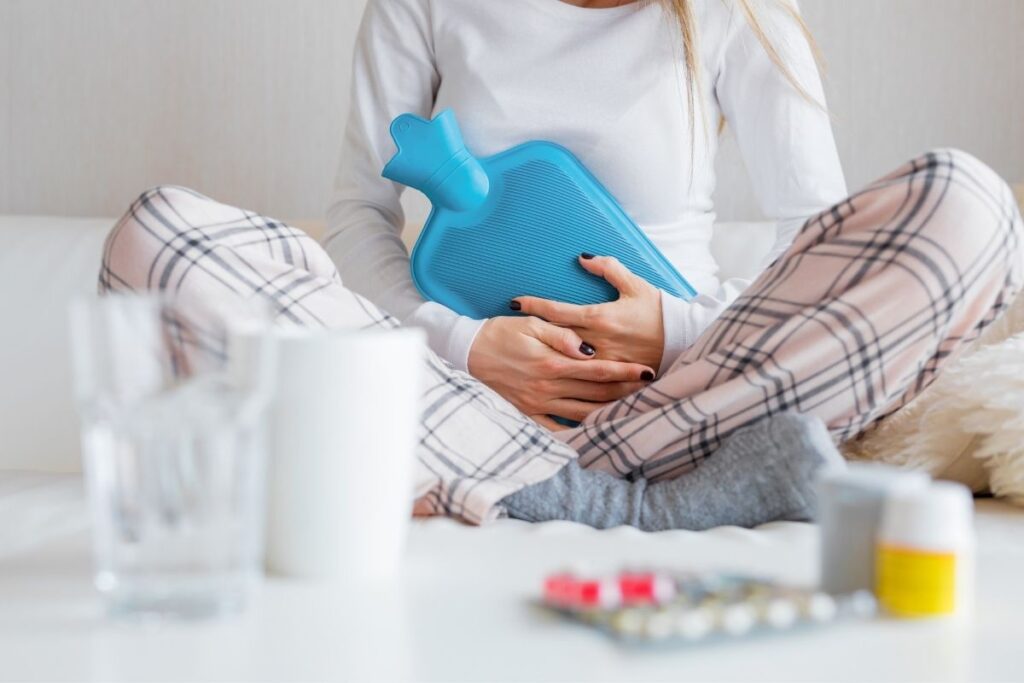 Cannabidiol is a non-psychoactive compound from the cannabis sativa plant. Unlike tetrahydrocannabinol (THC), this does not cause users to experience intoxication or a high by itself.
Although there are still limited studies surrounding the use of CBD, there is some research that shows it is effective in treating pain. This is because cannabidiol has anti-inflammatory and pain-relieving properties, especially after it interacts and inhibits the endocannabinoid system of the body.
This means that CBD oil can help reduce, relieve, and even eliminate menstrual pain such as cramping, headaches, and even prevent nausea in the first place.
A study in 2019 showed that women living with endometriosis and who took cannabidiol for pain relief found this the most effective answer compared to physical exercises, including stretching and yoga. This study, however, failed to take into account or rank whether cannabis or CBD oil was more effective than one another.
Apart from the aforementioned benefits, CBD is also found to be effective in addressing anxiety, depression, PTSD, and other similar conditions. This can help individuals suffering from dysmenorrhea take their minds off things and bring them to a state of calmness and relaxation instead.
Current CBD Items on the Market
Besides CBD oils, there are now many other cannabidiol-based products available on the market. One of the hottest and perhaps most novel ideas to grace us are CBD tampons.
These tampons work by allowing the vaginal mucosa to absorb a small percentage of the cannabinoid, before being absorbed by the blood vessels within the pelvic area. This targets pain usually in the uterine area. While this may be a novel idea, there are some instances in which this helped relieve discomfort and remove pain, so maybe it's worth trying after all.
For those who want other options apart from tampons, you can also turn to topicals and ointments which you can easily apply on your body, particularly on affected parts such as your lower abdomen, your lower back, and the like, most of which are affected when dysmenorrhea attacks.
Conclusion
Using CBD products may not totally eliminate all menstrual-related pain, but it could certainly be an effective approach in addressing period pain. While there is still a long way to go, starting with some trusted cannabidiol products can help you finally rid yourself of that unwanted pain.
Spiritual & Religious Use | Marijuana [VIDEO]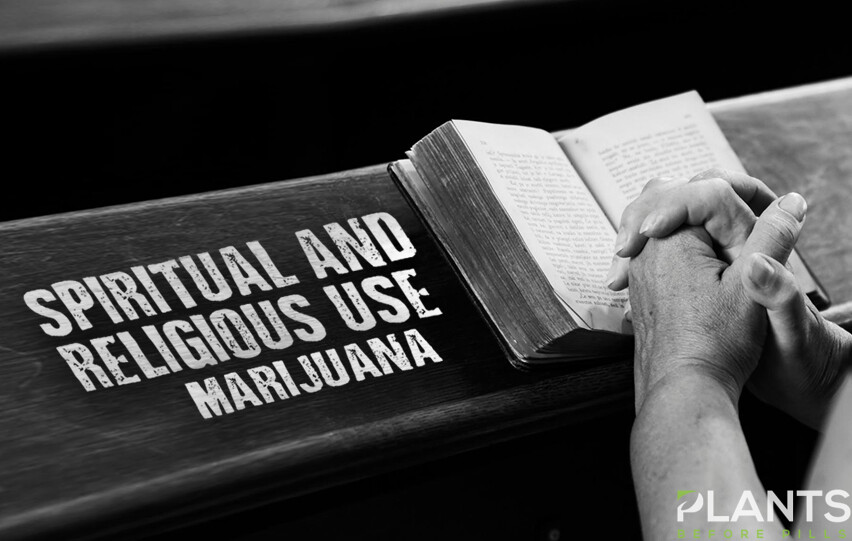 Marijuana has actually been used in spiritual, religious traditions throughout the ages. It is actually mentioned in numerous sacred texts of world religions. 

Probably the origins of our bans on marijuana are related to the religious holy wars that were fought against peoples who used what they were considered to be demon drugs. So there is a religious component to not only the use of marijuana but to the bans of it as well.
Cannabis and Stress [VIDEO]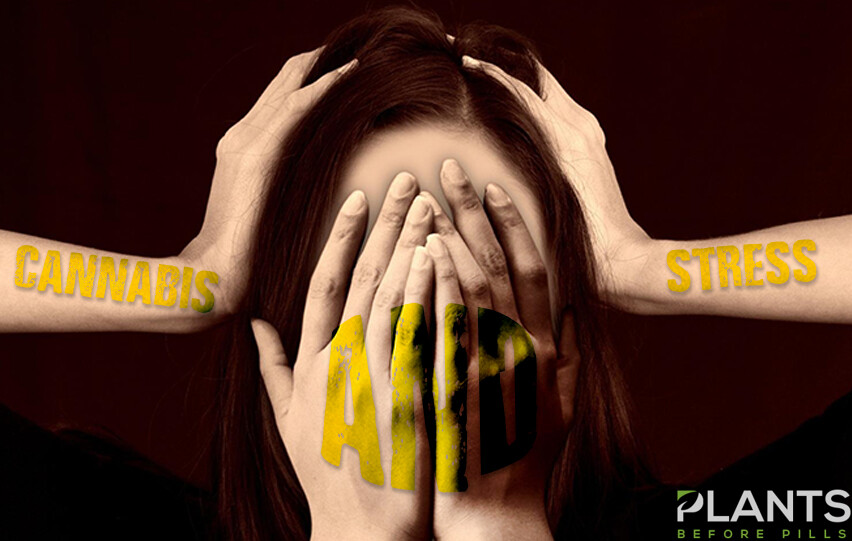 Cannabis is rapidly becoming one of the most known substances that help individuals cope with mental health issues such as stress and anxiety. How exactly do our stress responses change in the presence of cannabis? Does cannabis actually relieve stress? This video considers the stress relieving effects of cannabis as it interacts with our body's stress reaction system.