4 Tips for Buying Cannabis Products Online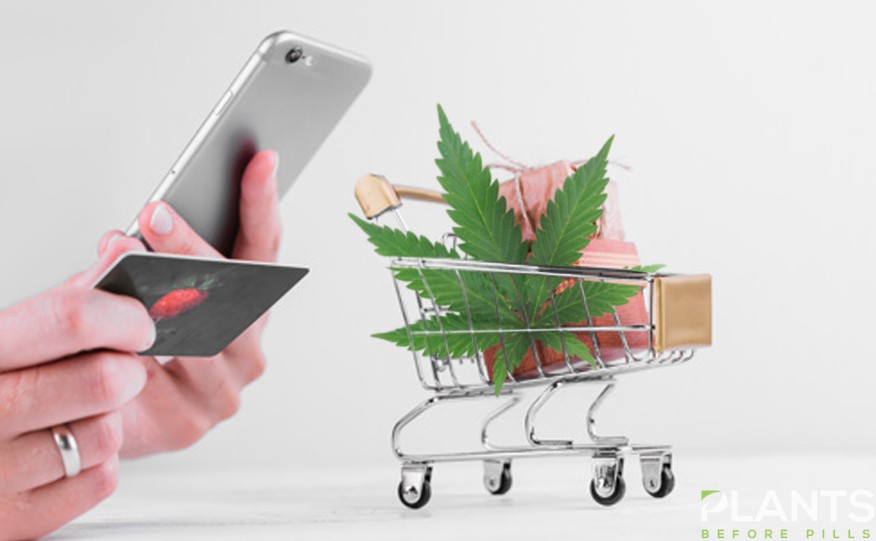 In this highly technological age, many things can be done online and including buying cannabis products. With the rise of delivery and online marketplaces, you definitely have a lot of more convenient options to get your hands on your favorite plant. For first time users of cannabis products, it is advisable for you to know the common marijuana terms in dispensaries and online shopping.  But before you hit that "Place Order" button, keep in mind the legality of the cannabis in your state. Currently, there are still some places in the US where both the medical and recreational marijuana is prohibited.
Helpful tips for buying cannabis products online
Determine the Best Cannabis Product
If you are looking for where to buy cannabis online, you want to make sure that you know the right product that can give you your desired effects. You can do this by simply listing down the types of results you want and those that you do not want. This will help you eliminate the kinds of products that you might not like and those that are perfect for your needs and preferences.
For example, you are looking for a potent product that can give you an energetic and more focused experience. You can check out items that have high CBD content. However, if you are into a more euphoric and laidback experience, then those with high levels of THC is perfect for you.
If you are not sure what type of item will give you the effect you are looking for, then you can always send an inquiry to the online shop. Receiving a response from them is a plus as it shows that they attend to their potential customers' questions.
Consider CBD Oil for Versatility
One of the hottest cannabis products today is CBD oil as many of the medicinal and beneficial effects of the plant is attributed to this cannabidiol. CBD is the chemical compound in the cannabis plant that is known for its medical properties.
This product is perfect for those looking to get the full benefits of the CBD while ensuring that the item can be used for many purposes. You can use it for cooking, mix it with beverages such as coffee and mocktails, and incorporate it in your cookie or brownie recipes. You can even make a cup of tea infused with CBD and topped with your other favorite herbs.
Make Sure that the Company is Legit
Lastly, you want to make sure that you get your supply from legitimate cannabis retailers. By doing so, you can rest assured that the products you will get is safe and regulation compliant. Before buying, make sure to do your research about the company. Find whatever you can find out the seller including company details, articles in which it is featured and other similar information. Moreover, stick to ones with positive reviews, as this means that other customers have tried their products and they vouched for the items.
Look for a Platform that Offers Convenience
Now, you may have found a legit company with legit products. Another thing you need to consider is the convenience of the transaction. Does the platform allow online payments? How about refunds and returns? This way, you can confidently pay for the item and be protected if you are not satisfied with the product.
You also need to consider delivery logistics. Will the company deliver the product right at your doorstep? Will the item be shipped in a discreet and protected packaging? This is important to ensure that you will receive your order in pristine condition without worries about prying eyes snooping on your package.
Now that you know the most important things about buying marijuana online, you can definitely include these items in your online shopping list. This way, you just have to sit back and relax in the comfort of your home and wait for your cannabis item to arrive.
What Kratom Strain Has The Most Alkaloids?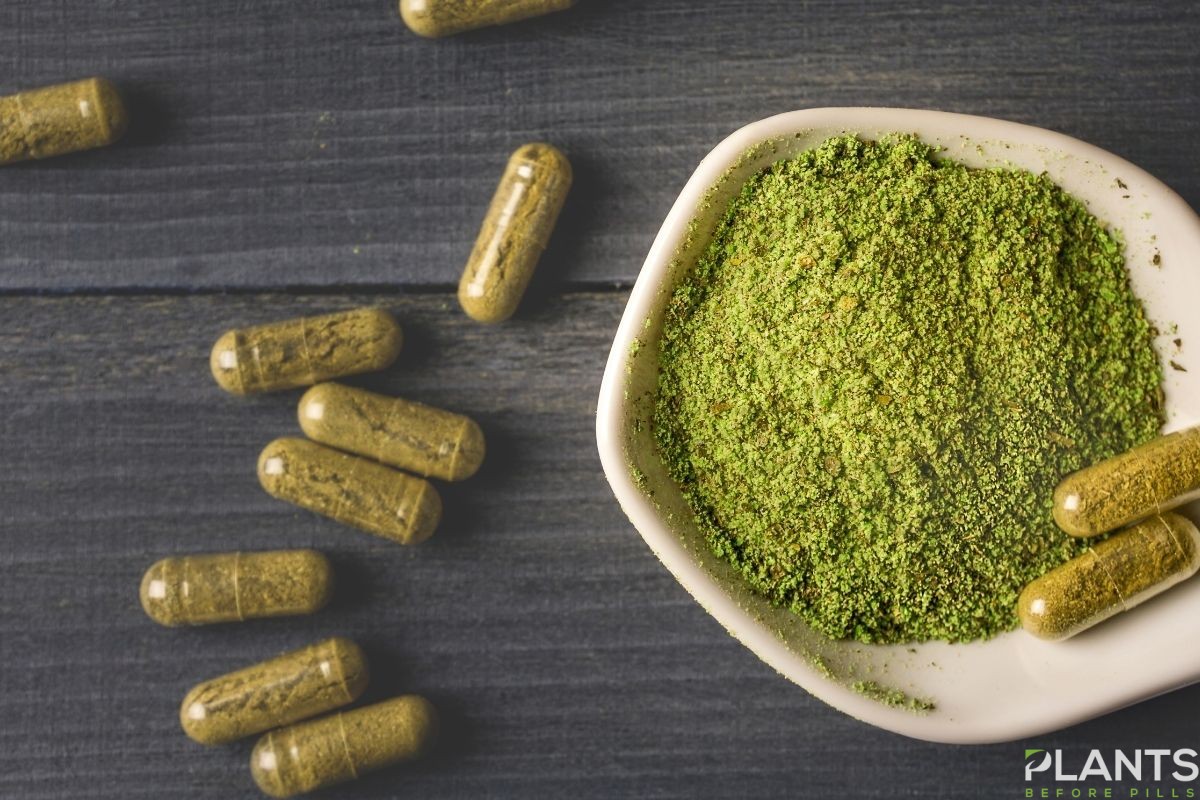 In a time when natural alternatives such as cannabis are gaining mainstream popularity, more and more people are becoming curious about similar options. This is why kratom is slowly being looked into by cannabis consumers and even those who are simply into such options. At this time, there is not a lot of kratom education sites out there, so getting accurate information on kratom is not always easy.
Don't get us wrong, though. Many people use kratom even before the legislative progress achieved by the cannabis community. In fact, it has been easy to purchase kratom online.
What makes this plant a popular pick, you ask? The simple answer is this: its alkaloids. There are 28 alkaloids found by researchers in this plant. Each strain has a particular degree of alkaloid content that can affect its properties. If you are looking for the one that has the most alkaloids, here's what you need to know:
Common Alkaloids Contained by Kratom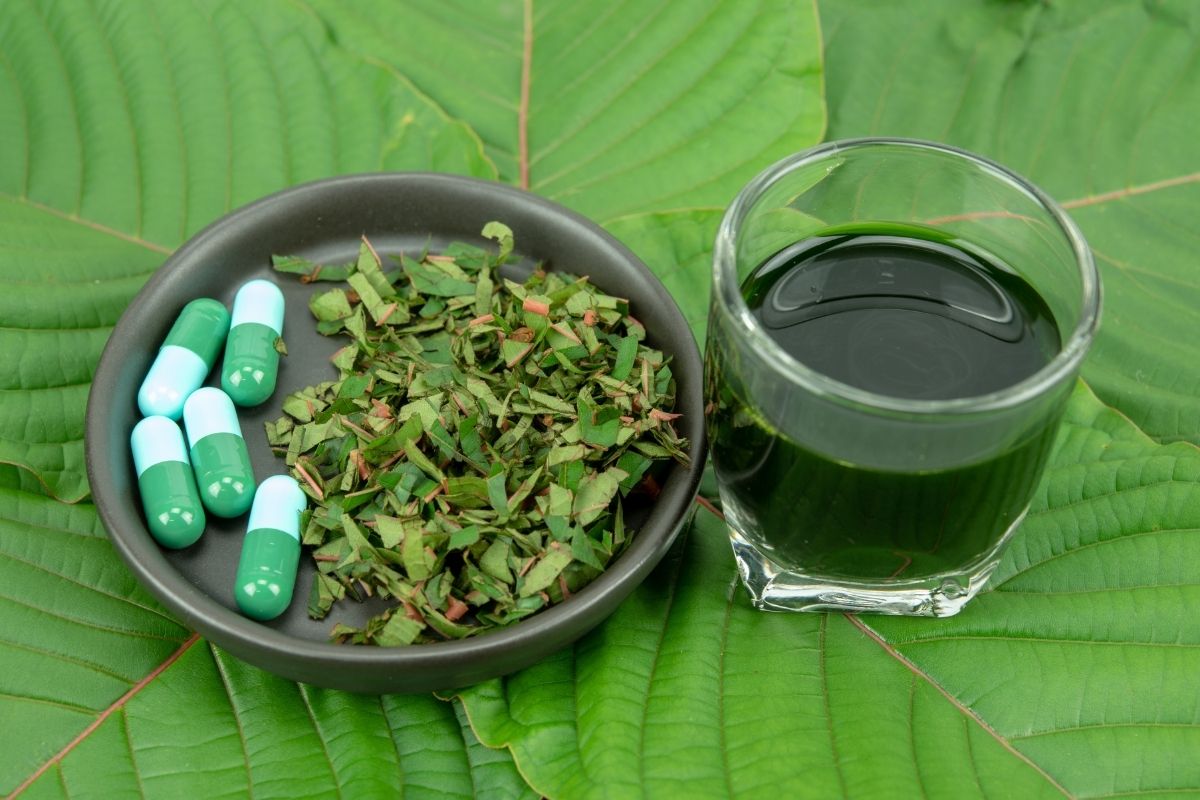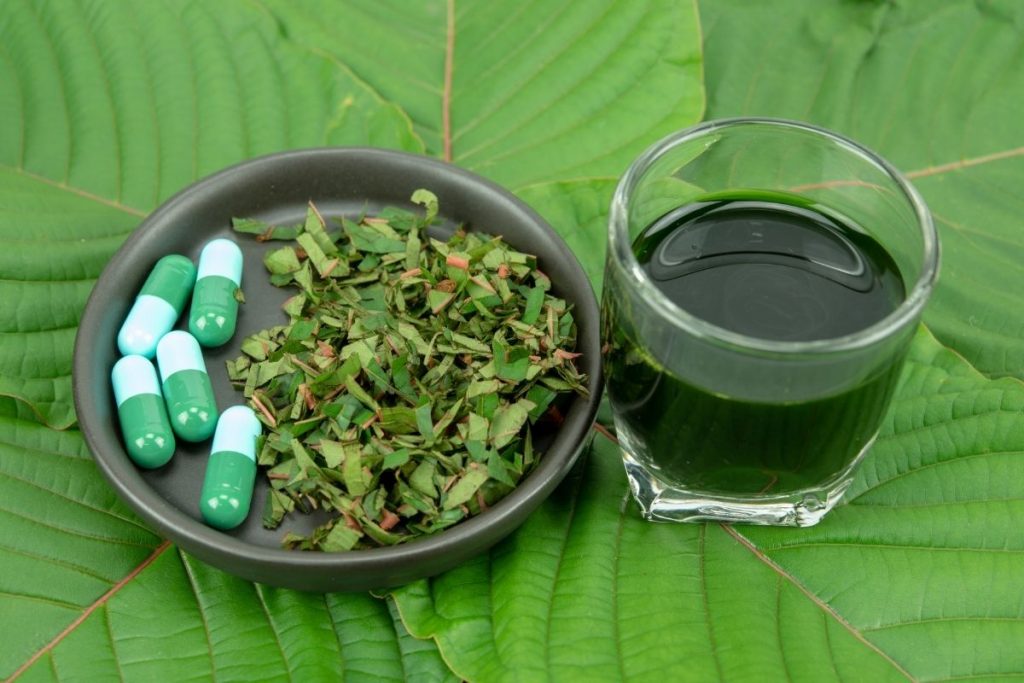 Mitragynine is one of the most common chemical compound abundant in many strains. In fact, the plant is known to have a more than 60% concentration of this substance. It is an indole that can act as an analgesic, antitussive, antimalarial and antidiarrheal. It is also being observed as a possible psychedelic antagonist.
Because it is the most major component of the plant, many believe that it is compound largely responsible for the plant's medicinal effects.
This compound is considered a great analgesic and potential mu-opioid agonist. It also offers antitussive and antidiarrheal properties. Like mitragynine, it is thought to be one of the chemicals that give kratom its medicinal potentials.
Oddly enough, these are relatively rare as it composes only around 2% of the alkaloids in a lead, with some even have undetectable amounts. Despite this, it is highly potent. It is ruled as the psychoactive compound in the plant.
This compound is known as the second most abundant content in the plant, occupying around 6.6% to 7%. It is a muscle relaxer. However, more research about this alkaloid is needed to fully understand its capabilities.
Another notable content of the plant is rhynchophylline, which is known to reduce fever, regular heartbeat and anti-inflammatory. Studies show that it is a non-competitive NMDA antagonist. Some even found that it can have effects on dopamine and the 5-HT receptors. However, leaves only have less than 1% of this.
This muscle relaxer and a sedative are known for its hypotensive effects. This means that it can cause low blood pressure. However, it is present in leaves in extremely small amounts, even lower than rhynchophylline.
So, What Kratom Strain Has the Most Alkaloids?
The thing about the alkaloid content of kratom strains that most of them are present in different varieties but they come in various amounts. This is why some alkaloids' effects are more apparent when consumed compared to others. So, if you are looking for a type that can best address your concern, make sure to find one that is known to have such effects.
For example, if you are looking for energizing effects such as those offered by mitragynine, then you should look into getting the Bali strain. The same goes if you need pain-relieving, relaxing or stimulating effects. There are lots of strain to consider, which means that you should find out how each type can affect you to make sure that you get the desired outcome.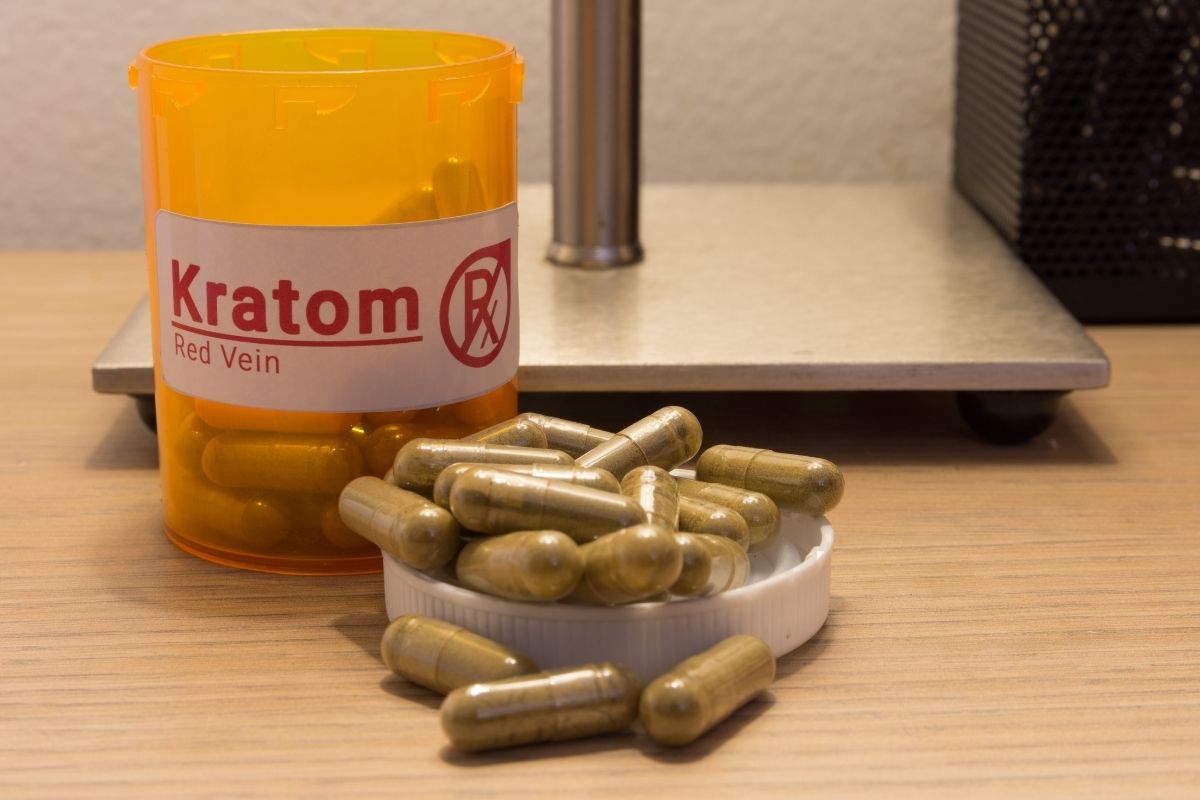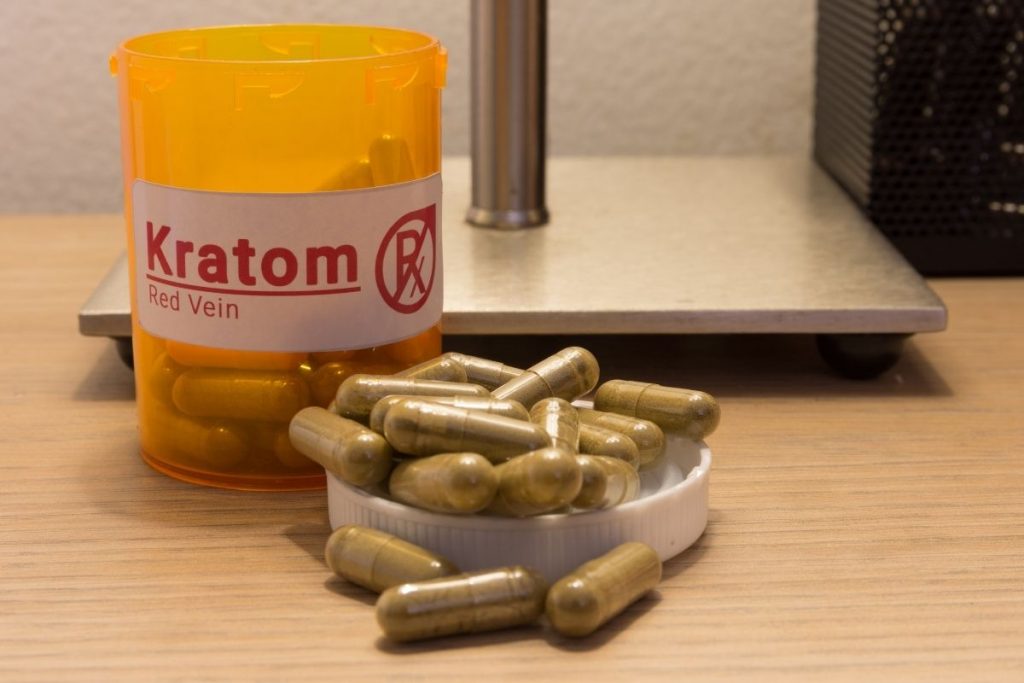 The Bottom Line
Seeing that there is a wide variety of kratom that offers different effects, the best kratom strain is one that caters to the effects you want to attain. This way, you can regulate your expectations and achieve the results that you are looking for.
California Weed Delivery: Best Companies Roundup
With tons of new delivery services popping up, it can be hard knowing which is the best one. Read to learn about the top California weed delivery services in this roundup.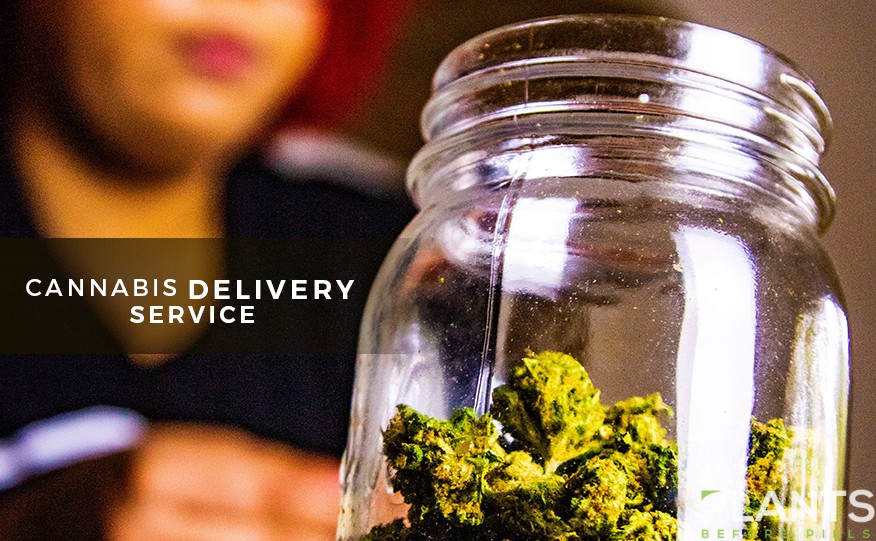 California weed delivery services have made life as a stoner a whole lot better in the Golden State. Customers can stay home and enjoy relaxing on the couch rather than making the trek to the dispensary and often pay lower prices on the same great products found in-store. Buying weed online is as easy as ordering lunch, just so long as you choose the right company. In this guide, we're covering the best weed delivery companies serving customers in California to help you pick the perfect option for your needs.
The Surge of Weed Delivery
Legalized in 2019, weed delivery is available throughout California for customers over 21 and medical patients over 18. Since being legalized, hundreds of delivery companies have cropped up throughout the state, but not all are equally reliable. Many of the delivery services now offering cannabis delivery are excellent and provide legitimate products from your favorite brands. However, some delivery services are operating illegally, so you must know the difference.
Don't just place an order with the first delivery service that you see – you'll need to do a little research to ensure that the company is legit. Licensed, reliable cannabis delivery services offer quality products from brands you know, affordable pricing, and fast delivery. Black market delivery services often sell off-brand or bootleg products, don't offer secure payment, and are far less reliable. In some cases, you may even find yourself paying more for low-quality fake items.
Top 4 Weed Delivery Services in California
Want to be sure you are getting the best products and services at the most affordable price? Try one of these four high-quality weed delivery services and discover hundreds of products available with the touch of a button:
Budee
Cannabis can be expensive, which is why we recommend taking advantage of deals whenever you can! Budee makes saving money on weed super easy by offering everyday low prices on hundreds of premium cannabis products plus deals and limited-time sales to help you save even more. Pay close attention while you browse – Budee is always updating their options and launching new deals on popular brands and products.
Details:
Delivery minimum: No minimum
Delivery fee: FREE
Wait time: 60-minute express; schedule next-day delivery
Ganjarunner
Some cities and townships in California are home to dozens of dispensaries, but not all areas have been welcoming to cannabis businesses. In many communities, access to cannabis is still limited, and what is available may be overpriced. Using a cannabis delivery service is an easy way to increase your options and give you the same convenient buying experience as someone in a more accessible area. Ganjarunner is a fantastic weed delivery company offering widespread coverage, serving customers throughout the state of California.
Details:
Delivery minimum: No minimum
Delivery fee: FREE
Wait time: 60-minute express; schedule next-day delivery
Greenrush
Because cannabis delivery companies don't have to worry about stocking, organizing, and running a storefront, many are able to have more extensive selections of products. Greenrush is one such company offering an incredible variety of items from dozens of brands, so there's something for everyone of every preference. Featuring more than 300 products available in as little as an hour, Greenrush gives you so many options you'll never want to go back to the dispensary.
Details:
Delivery minimum: $40
Delivery fee: FREE
Wait time: ~90-minutes
Mountain Remedy
If you crave a personalized touch or like to ask advice from your budtenders when shopping for cannabis, you'll love Mountain Remedy. Offering a great selection of premium products from trusted brands, Mountain Remedy stands out for its dedication to its customers and their experience. Mountain Remedy allows customers to chat live with menu experts at any time to learn more about product selections and to get personalized recommendations.
Details:
Delivery minimum: $50
Delivery fee: FREE
Wait time: ~90-minutes
Final Thoughts
Weed delivery is making it super convenient to shop for cannabis in California, whether you are looking for a specific product, don't have a nearby dispensary, or want to take advantage of amazing deals. Unfortunately, some black-market services are operating illegitimately, so it's crucial to be able to spot fakes. By sticking to well-known and reputable delivery services like those we've shared here, you can relax, knowing everything you buy will be high-quality and priced affordably.
Rey Rey Rodriguez: Entrepreneur, Visual Artist and Cannabis Advocate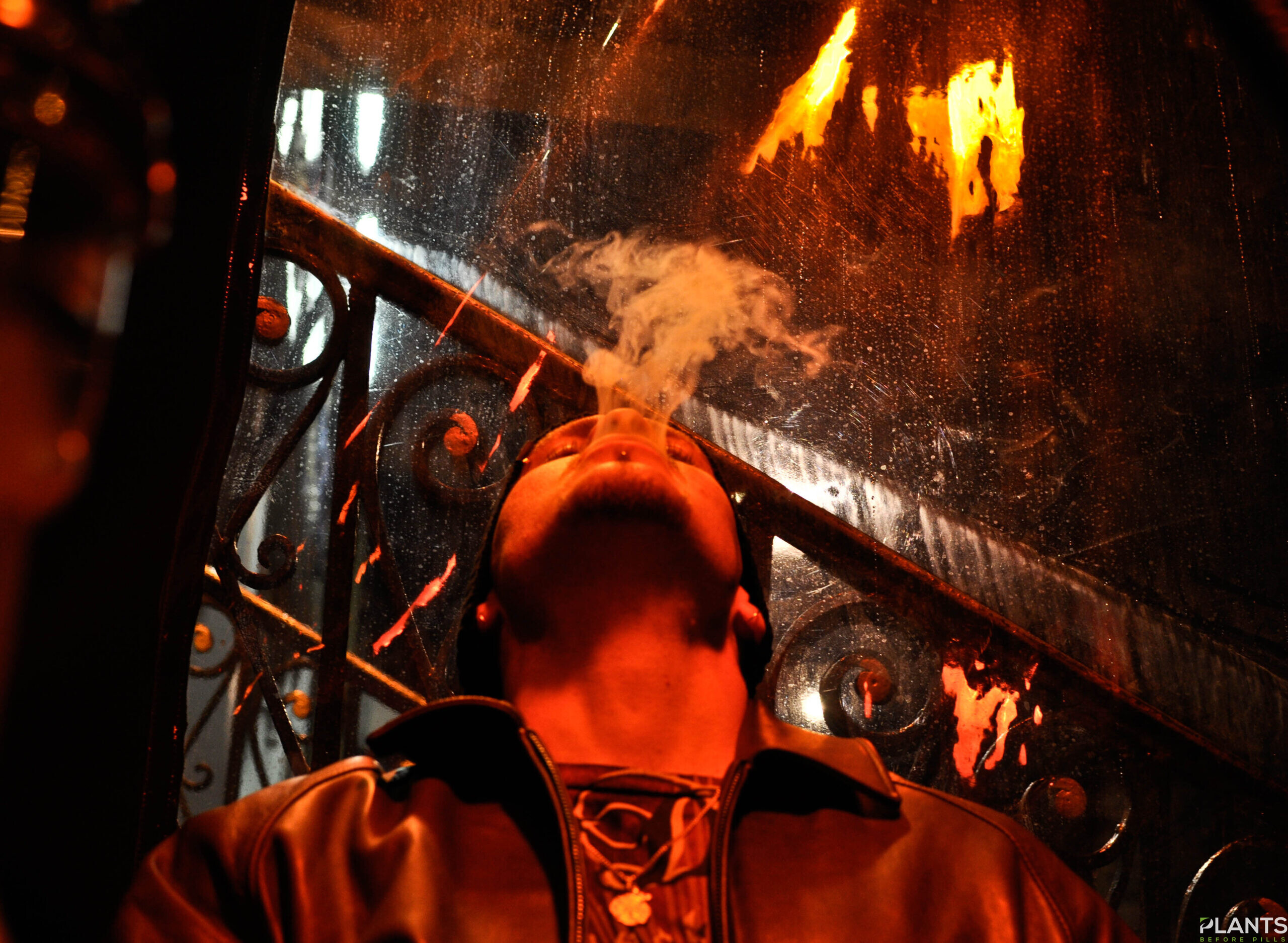 An interview with The Mind of Rey Rey® founder, Rey Rey Rodriguez.
When did you first try cannabis?
I was 13 years old the first time I tried cannabis. I smoked socially throughout high school, stopped around the age of 19, and then picked it back up in my late 20's.
What inspired you to smoke?
I always had an admiration for the plant. Everyone I idolized as a kid, and the people I admire today are all considered potheads. I grew up watching Cheech & Chong's films, and all my favorite musicians from the 60s till today, as well as my favorite athletes, public figures, and celebrities (Bob Marley, Jimi Hendrix, The Beatles, Mike Tyson, Dave Chappelle, Michael Phelps, Cypress Hill, Snoop, Dre, Biggie, Pac, Nick & Nate Diaz, Elon Musk, Joe Rogan, Eddie Bravo and more) were / are all advocates of the herb.
Two of my favorite podcasts are B Real's "Smokebox" and Mike Tyson's "Hotboxin'," where the hosts interview their guests while smoking. One of my favorite events to watch is a Brazilian Jiu-Jitsu competition called, "High Rollerz," where the competitors smoke before they compete at the highest level.
No one can say that cannabis is a lazy or unintelligent person's drug anymore.
What about cannabis do you like or enjoy?
I smoke / vape both Sativa and Indica, which affect me in two completely different ways.
Sativa clears my mind, allowing me to be present and to focus on whatever the current task at hand is. Whether I'm working, reading, studying, practicing, or doing something else that requires concentration, it allows me to be more present and to dissect, observe, and problem solve better.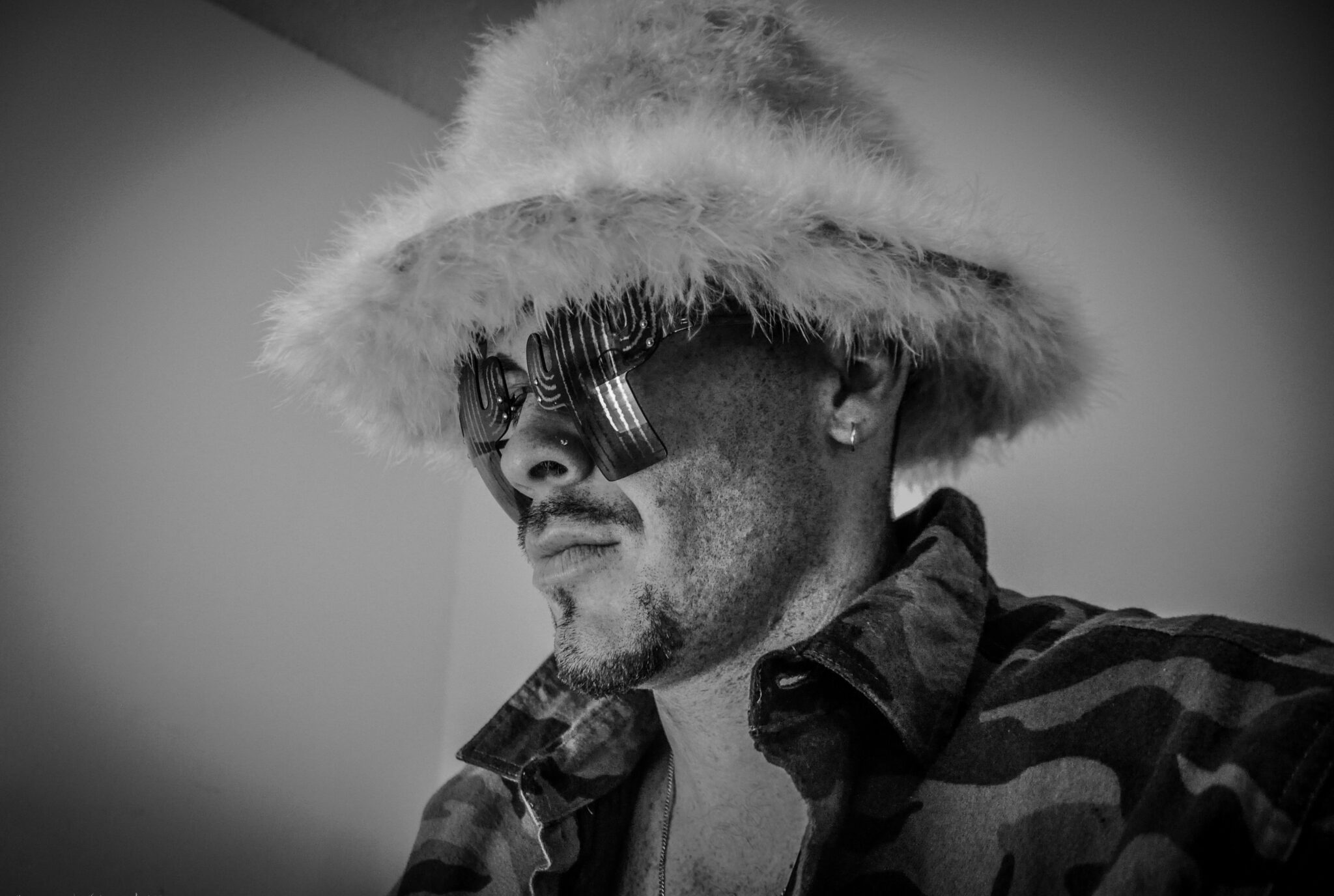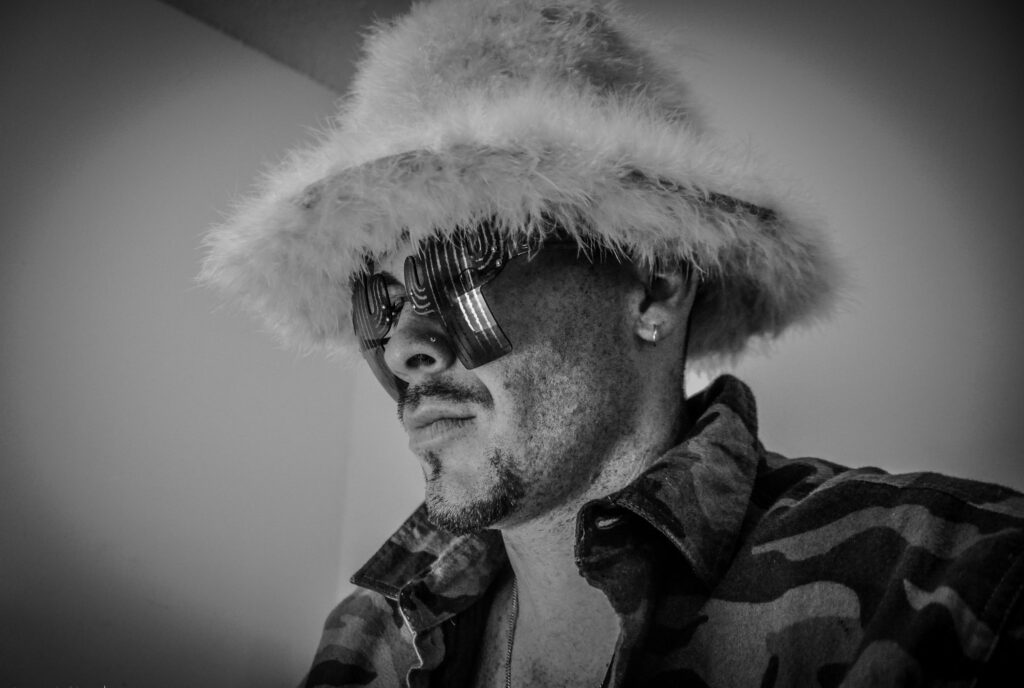 The intensity in which I interpret information heightens, and I find myself, breaking down art, music, movies, body movement, meditation and even memories on a deeper level. My imagination and ideas are more vivid. For me, sativa is good for any physical or mental activity.
I use indica for rest, relaxation, to calm the body and mind when it's time to wind down, and to fall asleep. This one helps clear my mind from any worry and stress. It zones me out, I become one with my mattress and pillow, making my body feel weightless, and filling me with a cooling effect from the darkness as I lay there with my eyes closed. Indica is perfect when you're ready to knock out.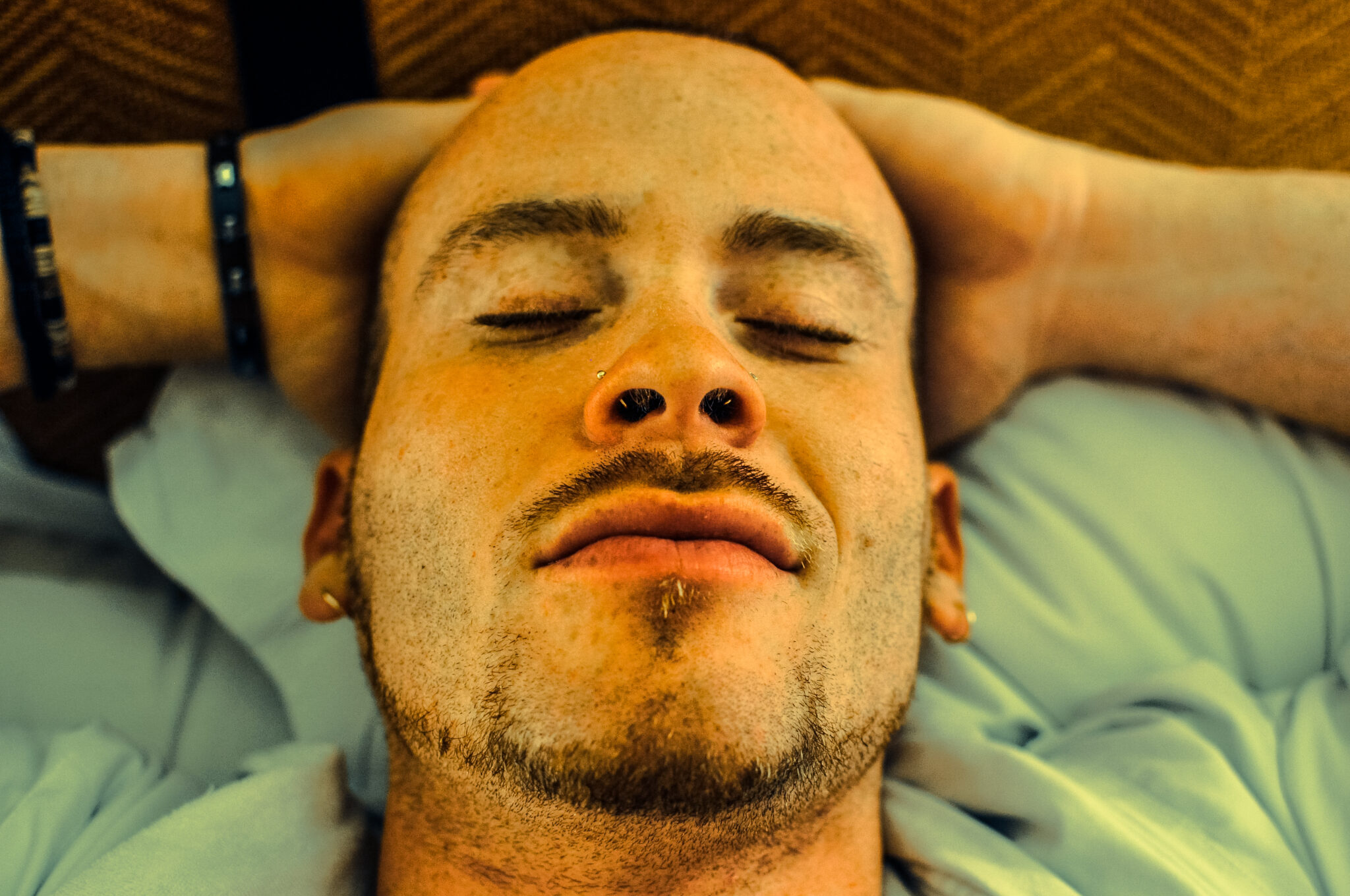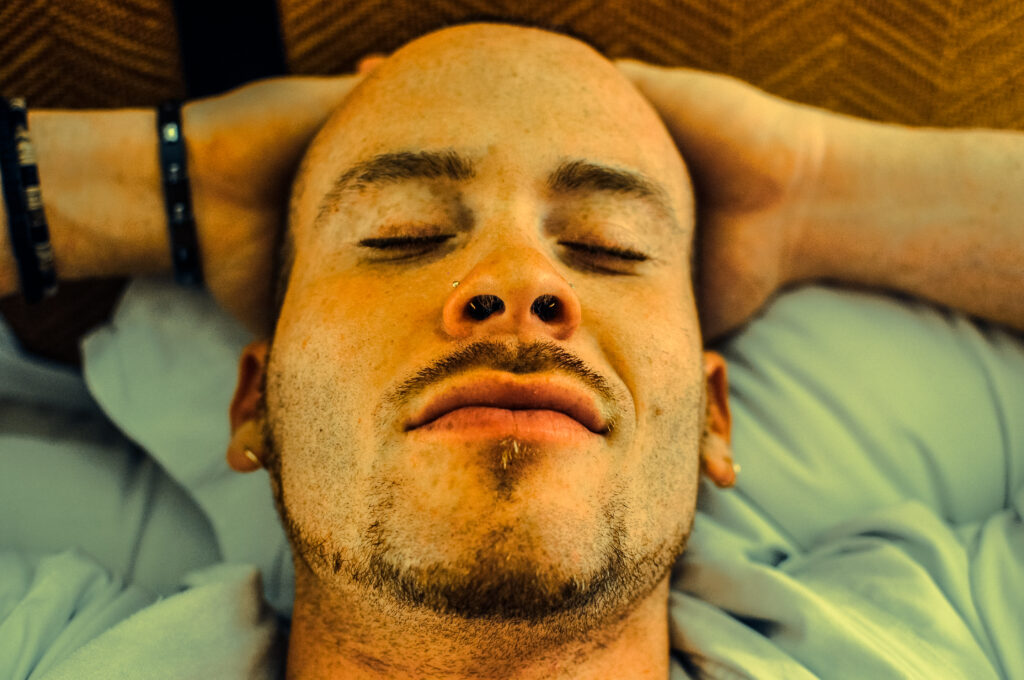 What would you say to those that still think cannabis is a dangerous drug?
I don't think it's for everyone but, the days of "Reefer Madness" and everyone assuming that pot will make us dumb, slow, brain dead, or will lead us to crack and heroin are behind us.  Cannabis is legal throughout the US in most states either for recreational or medicinal purposes.  Cancer, mental health, athletic recovery, brain trauma, and many other conditions are being treated with cannabis.  I've been diagnosed with PTSD, OCD, and ADHD.  I'm not sure if that doctor diagnosed me correctly, but I do know that his recommendation for all of those conditions was marijuana. 
Is there anything you'd recommend to those wanting to learn more about cannabis?
Anyone can do a Google search for most questions. I like to refer those interested in current information on all things cannabis to visit High Times Magazine's website. And anyone that would like to learn a bit of the plant's history and about the negative propaganda that led to it becoming illegal, should read Jack Herer's book, "The Emperor Wears No Clothes."
Follow Rey Rey Rodriguez on social media:
LinkedIn.com/in/themindofreyrey
And visit his official website: