4 Tips for Buying Cannabis Products Online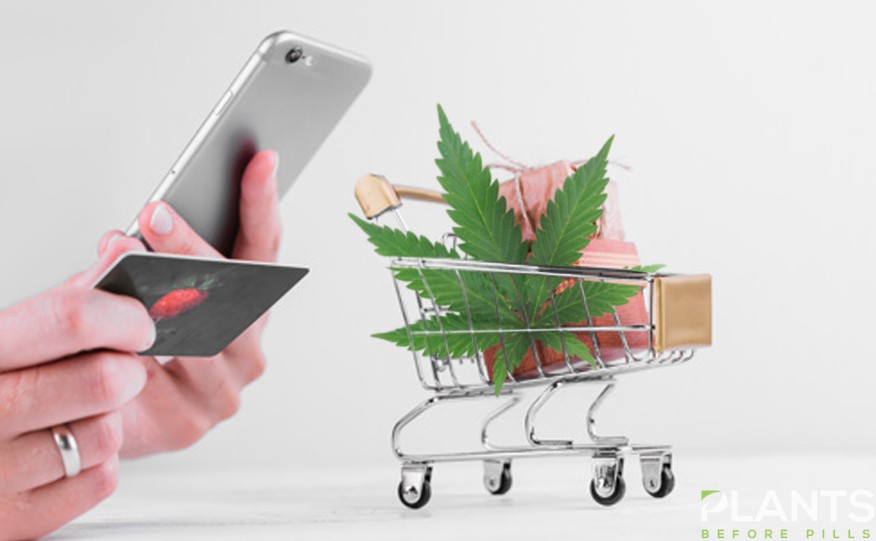 In this highly technological age, many things can be done online and including buying cannabis products. With the rise of delivery and online marketplaces, you definitely have a lot of more convenient options to get your hands on your favorite plant. For first time users of cannabis products, it is advisable for you to know the common marijuana terms in dispensaries and online shopping.  But before you hit that "Place Order" button, keep in mind the legality of the cannabis in your state. Currently, there are still some places in the US where both the medical and recreational marijuana is prohibited.
Helpful tips for buying cannabis products online
Determine the Best Cannabis Product
Before you go and buy cannabis products for medical or even recreational purposes, you want to make sure that you know the right product that can give you your desired effects. You can do this by simply listing down the types of results you want and those that you do not want. This will help you eliminate the kinds of products that you might not like and those that are perfect for your needs and preferences.
For example, you are looking for a potent product that can give you an energetic and more focused experience. You can check out items that have high CBD content. However, if you are into a more euphoric and laidback experience, then those with high levels of THC is perfect for you.
If you are not sure what type of item will give you the effect you are looking for, then you can always send an inquiry to the online shop. Receiving a response from them is a plus as it shows that they attend to their potential customers' questions.
Consider CBD Oil for Versatility
One of the hottest cannabis products today is CBD oil as many of the medicinal and beneficial effects of the plant is attributed to this cannabidiol. CBD is the chemical compound in the cannabis plant that is known for its medical properties.
This product is perfect for those looking to get the full benefits of the CBD while ensuring that the item can be used for many purposes. You can use it for cooking, mix it with beverages such as coffee and mocktails, and incorporate it in your cookie or brownie recipes. You can even make a cup of tea infused with CBD and topped with your other favorite herbs.
Make Sure that the Company is Legit
Lastly, you want to make sure that you get your supply from legitimate cannabis retailers. By doing so, you can rest assured that the products you will get is safe and regulation compliant. Before buying, make sure to do your research about the company. Find whatever you can find out the seller including company details, articles in which it is featured and other similar information. Moreover, stick to ones with positive reviews, as this means that other customers have tried their products and they vouched for the items.
Look for a Platform that Offers Convenience
Now, you may have found a legit company with legit products. Another thing you need to consider is the convenience of the transaction. Does the platform allow online payments? How about refunds and returns? This way, you can confidently pay for the item and be protected if you are not satisfied with the product.
You also need to consider delivery logistics. Will the company deliver the product right at your doorstep? Will the item be shipped in a discreet and protected packaging? This is important to ensure that you will receive your order in pristine condition without worries about prying eyes snooping on your package.
Now that you know the most important things about buying cannabis products online, you can definitely include these items in your online shopping list. This way, you just have to sit back and relax in the comfort of your home and wait for your cannabis item to arrive.
Why More Universities are Offering Cannabis Courses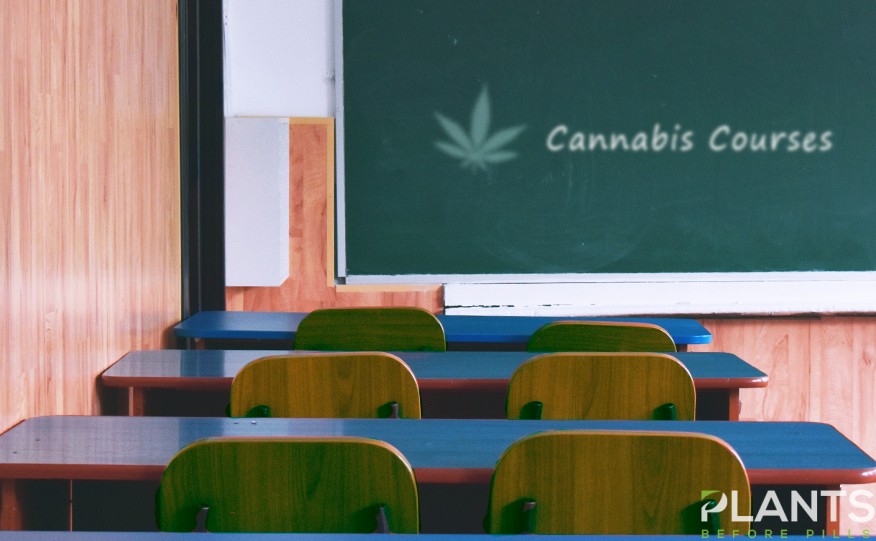 As the cannabis industry booms, it comes as no surprise that more and more colleges and universities are expressing interest in what the field can offer. After all, this particular sector can pave the way for more cannabis-centered careers that not only add more value to the industry but also further the research and advancements in the field. With emerging CBD oil effects and even more benefits, it appears that the demand is far from over.
The increasing legal sales throughout the globe is a testament to this. As a matter of fact, Forbes revealed that a new study by New Frontier Data predicts that legal sales of cannabis products are slated to reach an all-time high at nearly $30 billion come 2025. In the next years, the sales of legal cannabis products are projected to climb steadily at 14%.
With these figures, it's not surprising that the educational sector sees marijuana as the future of business, especially with the varying fields and possibilities it can offer. To touch base with the current demand, universities and colleges alike are delving deeper into the system and are one by one coming up with their respective programs.
Cannabis Courses and Programs in Universities
Some schools that have already launched programs include the Colorado State University's Pueblo Campus to offer Cannabis Biology and Chemistry, Commercial Cannabis Production Program in Niagara College, Cannabiz: Exploring the Legalized Cannabis Industry from Ohio State University, University of Washington's Medicinal Cannabis and Chronic Pain program, Cannabis Law from Harvard, and many more. Those who have yet to include such offerings plan to do so within the next few months, reveals a study from the University of Pittsburgh School of Pharmacy.
Almost all of these programs help students and other interested individuals into further learning and studying about hemp and marijuana properties, cannabidiol and other compounds, as well as the proper CBD dosage in products. More than exposing learners to the science of this plant, these educational courses and programs are preparing individuals for the business aspect and the ever-evolving nature of the industry.
The incorporation of these cannabis-centric courses shows that the stigma typically associated with marijuana is slowly diminishing. Backed by facts and figures, as well as countless researches and studies on the field, there is a sure sign that more people are seeing the benefits of marijuana and different CBD oil uses.
Reasons for Offering These Courses
While there is a rise of businesses in the marijuana sector – no doubt as a means to answer the growing demands of the industry – there remains a major whole in the educational aspects and opportunities afforded to individuals from this business. Not to mention, there is still a lack of preparation for people who are interested to venture and who are currently venturing into this field.
Though CNBC reports that some industry insiders are quick to dismiss individuals with academic background and knowledge on the subject, it cannot be denied that further skills and information acquired through education can give birth to explorations in wider fields. In addition, such education can also provide students with more career opportunities.
In fact, one of the main reasons why colleges and universities in the United States have jumped on this trend is because there is an increasing need for professionals and employees who have proper know-how on the subject. Moreover, there is a need for medical professionals who can safely advise patients on how to use medical marijuana products in their treatment.
At the same time, education in this budding industry offers unparalleled learnings that change the trajectory not just of marijuana use and awareness, but also other CBD oil products made over time.
The Bottom Line
Whether you intend to pursue your college education with these courses at the helm or simply further your knowledge on the field, there is an expansive choice of universities and topics to choose from. As the success of the cannabis industry continues to soar, so can you expect to see more courses and degree programs popping up in the future.
Returned Cannabis Products Becoming a Million-Dollar Problem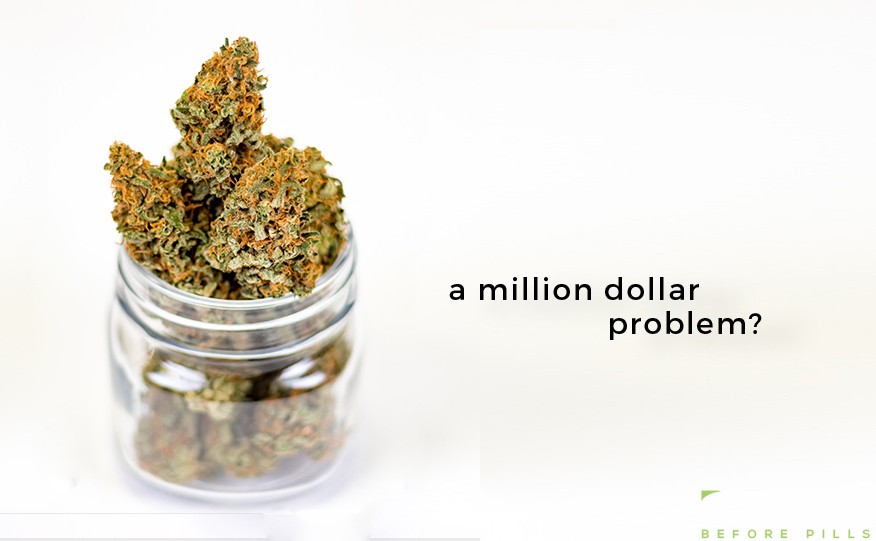 For Canopy Growth Corp., the mounting number of cannabis products returned to them is quickly proving to be a huge issue in Canada. Currently, the company is dealing with $26.9 million worth of returned products.
In a conference attended by investors and analysts last November, the company said that it was handling $20.5 million worth of items returned by provincial retailers. It also announced during the meeting that they were expecting another batch amounting to $6.4 million. Prior to the conference, the Ontario-based firm has also suffered from a writedown of $8 million because of items that went unsold.
According to CTV News, the issue of returned cannabis items is a "little-discussed" matter. Companies are forced to deal with items that are returned to them by retailers. Grounds for returns cover a wide range of reasons including lack of sales, consumer complaints, and quality issues. However, experts remarked that returns usually come from the side of sellers instead of consumers.
The report noted that analysts have difficulty determining return rates as provincial retailers and companies have varying systems for tracking such activities. Moreover, some of their organizations do not declare their numbers.
Reasons Behind the Returned Cannabis Products
Referring to the $8-million returns, Canopy vice president of communications Jordan Sinclair said that the oil and gel capsules were returned due to lack of sales. He noted that the products "didn't catch on in the recreational market as quickly as [they] had anticipated in part due to slower store rollout."
While this resulted in the writedown, Sinclair emphasized that the industry is a new arena for players in the market. Because of this, the company sees this issue as "natural friction" and is an avenue for learning about customer and retailer feedback.
In finding out the reason for the significant return impact, experts are looking into the number of players in the market. There has been a "predicted oversupply" of products since the legalization of the plant and infused products.
Meanwhile, the report said that the lack of sales is just one part of the problem. Other causes include voluntary recalls due to quality and legal issues. The late arrival of products leading to the retailers' failure to deliver the items is also another source of returns. Moreover, damages and wrong delivery both contribute to return rates.
Colorado State University to Offer Cannabis Degree Program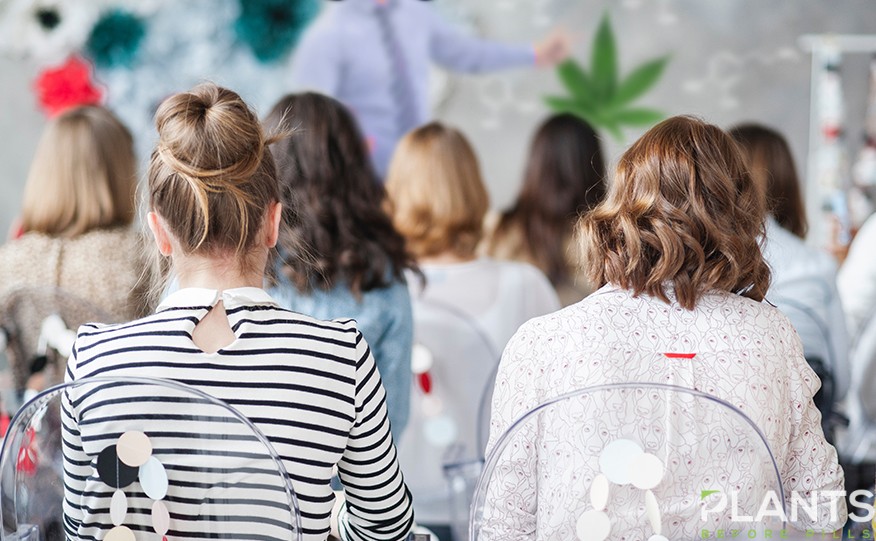 The Colorado State University will be unveiling a new bachelor's of science degree program in Cannabis Biology and Chemistry. The program will be made available to CSU-Pueblo after it has been approved by state officials last Friday, February 7, 2020. The program is slated to be made available come the fall 2020 semester.
The program is considered one of the pioneer offerings in the country. According to CSU-Pueblo Officials, "the new major is a pro-active response to a rapidly changing national scene regarding the cannabis plant."
The program's impending launch comes as the marijuana industry is undergoing heightened success and demand in the field.
The cannabis-centric course will be offered to undergraduate students who have expressed their interest to venture into the cannabis industry. Apart from studying the growing sector, the course will also allow students access to a laboratory designed to grow industrial hemp, providing means for students to work with cannabidiol (CBD).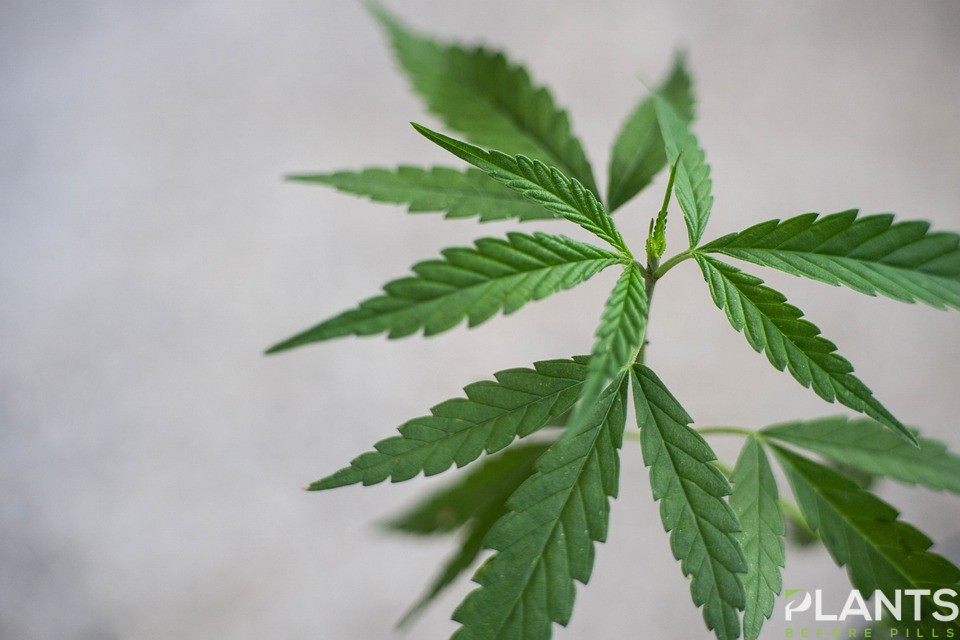 Moreover, the program will also gear its course towards the study of hemp plants and their genetic makeup. Besides this, the program will also provide courses in biochemistry, genetics, and neurobiology. Analytical chemistry will also be a core offering, says Newsweek, which focuses on the rightful components and concentrations of CBD-based products on the market.
College of Science and Mathematics dean, Dean Lehmpuhi said, "It's a rigorous degree geared toward the increasing demand coming about because of the cannabis industry."
Dean Lehmpuhi also said, "Hemp and marijuana [have] really come to the forefront in a lot of economic sectors in the country. We're not pro-cannabis or anti-cannabis. What we're about will be the science, and training students to look at that science."
Opportunities after the Cannabis Degree Program at Colorado State University
Students who graduated from the course may enter cannabis and hemp industries, as well as work in the government. In addition, graduates may also find careers in "a wide variety of businesses outside of the cannabis industry," including agriculture and environmental sciences.
The proposal made by CSU-Pueblo said, "Educating students who are capable of understanding cannabis science is required for the industry in all its aspects to be effective and safe for the consumer."
Upon the program's launch, the Colorado State University-Pueblo officials reveal that they anticipate around 60 students to enroll within 4 years. The Colorado Department of Higher Education is also positive that its decision could pave way for cannabis-centric degrees to be offered in other Colorado colleges.
Prior to this, other educational institutions such as the University of Maryland, and Lake Superior State University has already started their Cannabis degree programs last 2019.