Tips On Making the Perfect Hemp Tea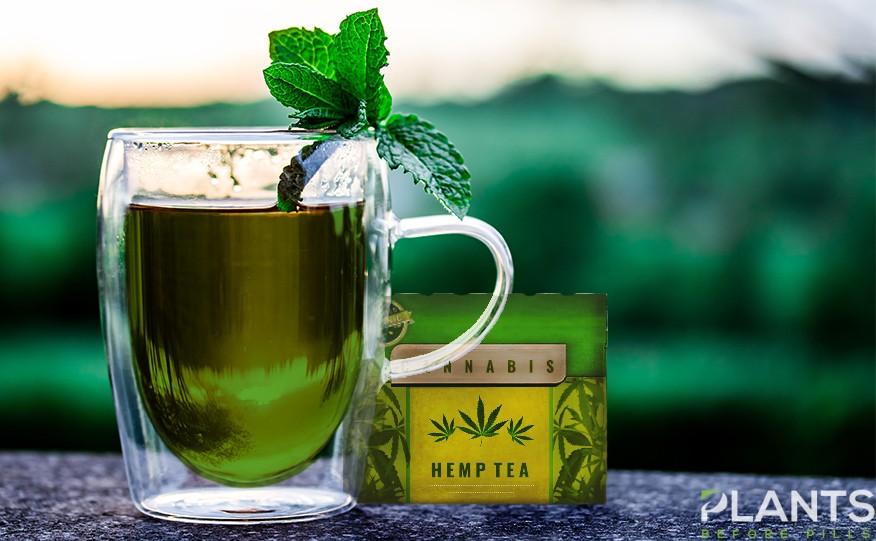 Perhaps you have enjoyed that lovely cup of hemp tea at your
friends' place and cant wait to make a cup of your own the way you like at your
home. Perhaps you have already tried but are not too happy with the results.
Well, different people make hemp tea in different ways. Some
like to add CBD oil to their tea, others prefer to use hemp tea bags, and there
are others who prefer to use the raw herb and its parts. CBD provides numerous
benefits on its own, but when combined with green, hibiscus, black tea, the
benefits are magnified
So, how do you want to make your cup of hemp tea and extract
the best benefits as well as a good taste out of it?
All you need to do is just keep the following tips in mind
to get the best results.
Useful tips
Start with quality ingredients, so make sure you have not only high-quality CBD products but also the best tea leaves. So, do some research before buying the hemp or CBD product and always shop from reputed and established sources.
Find a CBD oil with a touch of flavor such as lemon haze to craft that perfect cup of hemp tea and look forward to a delicious experience. There are other flavors to pick from, such as honey, cinnamon, and other herbal ingredients.
Add tea leaves and CBD tincture once the water for tea starts boiling. It is good to add a tablespoon of butter or coconut oil to completely dissolve in the water before adding the help, as THC needs something oily to stick to under high heat.
Remove the water from the heat before adding and let the tea and CBD gradually settle in.  You can also keep the mixture to simmer at low heat for about 10-15 minutes. Keep stirring to release the components of the tea and hemp into the hot water.
Give enough time for the flavors and properties of the tea and hemp to seep in the tea mix. It all relies on the kind of hemp and tea leaves you have. So, do not be in a hurry and give your hemp tea plenty of time to settle and kick in.
You can add more milk and sugar based on your preferences. Many people prefer their hemp tea without any sugar or milk. As long as your body can absorb and enjoy the strong flavors, it is perfectly fine.
Stir well and keep a fine strainer ready to pour the tea into a cup. Carefully pour the mixture through the cheesecloth or a strainer and into your cup. Make sure to use a fine strainer to remove all those finer bits of tea leaves and hemp plants.
Go ahead and enjoy a cup of hemp tea and just keep the
above-listed tips in mind. You are sure going to look forward to the perfect
year-round beverage with those subtle weed flavors. Now that you know how to
make that perfect cup of hemp tea go ahead and enjoy the drink and keep experimenting
based on new trends in the hemp industry.
What is Industrial Hemp and What is it Used For?
One of the first known instances of humans using hemp dates back to over 10,000 years ago, when it was used in China to make fabrics, paper, and other textiles like rope. The widely used hemp for industrial and medicinal purposes was banned in the U.S. in 1937. In 2018 the Farm Bill opened hemp's massive potential again, and it is only now regaining traction in the U.S. and elsewhere in the world as research is beginning to reveal the many benefits of hemp.
Industrial hemp is quite a common crop in the U.S. since it looks like marijuana, but the two are different plants, though they are both members of the cannabis family. Hemp is grown mainly for its seeds and fibers. Hemp fibers can be used to make ropes and fabrics, while its seeds can be pressed to produce oil. As with any product, the quality of the end product always starts from the source. In order to get the best yields and the best end products, a grower should utilize high-quality industrial hemp seeds. 
1. What is Industrial Hemp?
Industrial hemp is a variety of the Cannabis sativa plant species explicitly grown for non-drug or psychoactive purposes. It is a tall, leafy plant that can be used for various applications. In this blog post, you will get more information about industrial hemp and its uses around the world.
2. What is Industrial Hemp Used For?
Hemp is used as a biofuel:

 As fuel prices soar with the recent sanctions on Russia, fuel sources are exhausted in much of the world, causing the supply to decrease and the demand to increase. Use cases for more sustainable alternative fuels are on the rise. With that being said, hemp can be converted to ethanol through a process called cellulolysis, where the cellulose is converted to sugars that can be fermented and distilled into fuel.

Hemp is used as a food source: 

Hemp can be incorporated into the diet in a few ways. It can be added to oatmeal or yogurt, sprinkled over fresh salads, and cold-pressed into oil that can also be used to garnish a salad. It can also be added to baked goods such as bread and muffins.

Hemp is used in medical treatments: 

Hemp is often used in the medical field to help with ailments like arthritis, asthma, warts, as well as many other medical conditions.

Hemp is used to make clothing: 

Hemp has been used for hundreds of years as its fibers are strong and durable. Hemp has four times the strength of cotton, resists bacterial growth, and prevents bodily odors. It is also known to protect your skin from UV rays naturally. 
Conclusion 
Industrial Hemp is a versatile crop that can be used in a multitude of ways, ranging from the manufacturing of food products and clothing to the production of biofuels. Most people have seen or heard of hemp in the context of its legalization in the U.S. and the highly-publicized health benefits of phytocannabinoids like CBD. But hemp is a variety of the cannabis plant, which also contains marijuana. As a result, many people are confused about the difference between industrial hemp and marijuana and why the legalization of the former has led to renewed interest in the latter. We hope this blog post has given you a better understanding of industrial hemp. 
Cigarettes Are Bad For You; Now There Is A Viable Alternative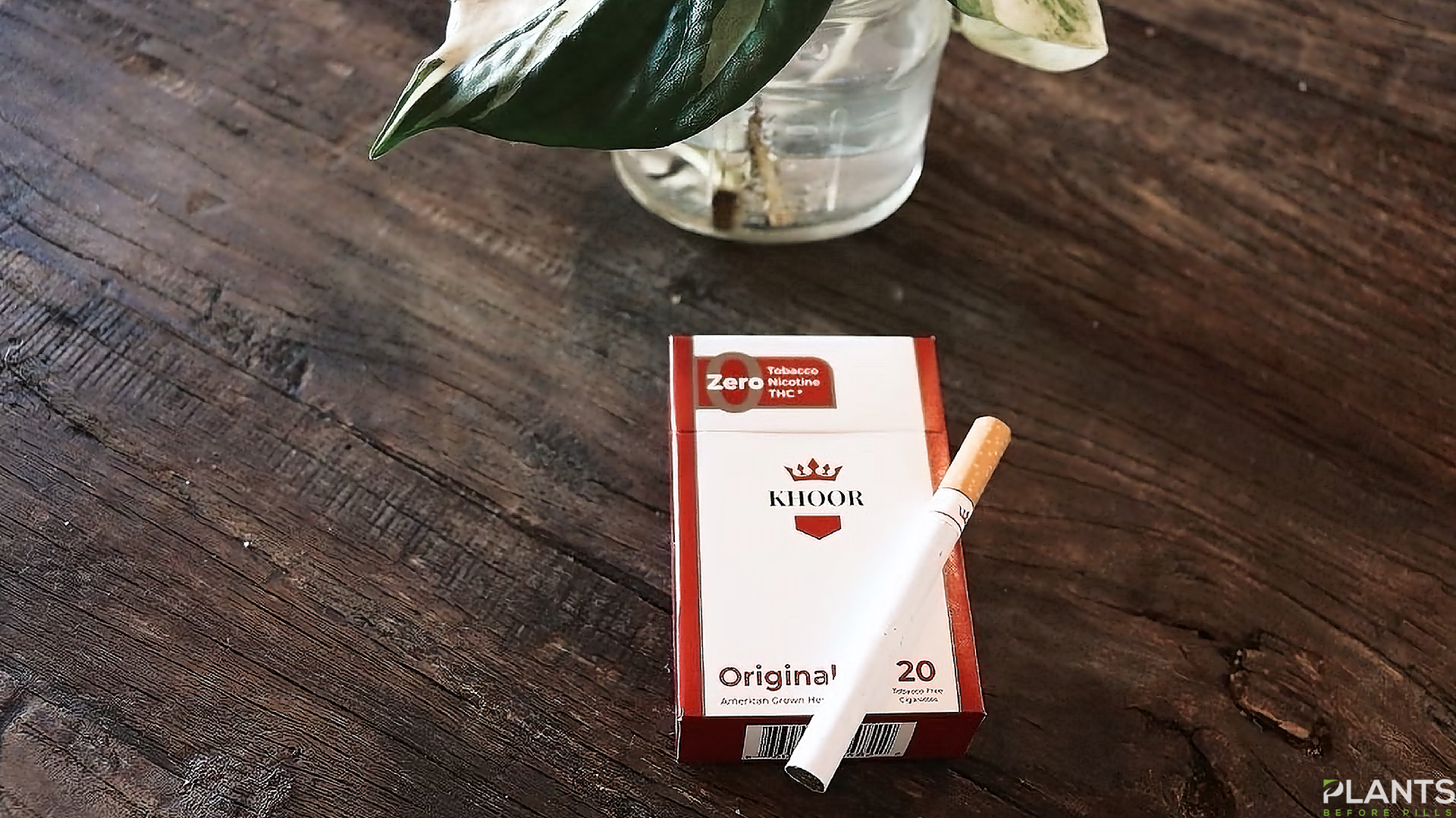 Putting out a cigarette can help you live longer. Studies show that the more cigarettes you smoke in your lifetime, the more likely you will develop heart disease, which is currently the leading cause of death. The good news is when smoking rates decreased in the U.S., so did heart disease rates. Whether you have struggled with the addictive nature of cigarettes in the past or know someone who has, it can take a stranglehold on the life of the user. That is because nicotine is present in it, which is a highly addictive compound that keeps users coming back over and over again. This is a dangerous habit with very serious consequences. 
Here are a handful of facts on just how dangerous smoking cigarettes are:
Cigarettes have killed over 100 million people worldwide.

Cigarette smoking is the number one risk factor that contributes to lung cancer, and lung cancer is responsible for more deaths than any other type of cancer.

Smoking cigarettes makes you more vulnerable to getting diabetes, which is devastating for people of all ages. Cigarette smokers are about 30% to 40% more likely to develop diabetes than non-smokers.

Because smoking narrows your arteries, it can trigger stroke. A stroke happens when the blood supply to your brain is temporarily blocked. Brain cells are deprived of oxygen and start to die. A stroke can cause paralysis, slurred speech, altered brain function, and death. Stroke is the fifth leading cause of death in the United States and a significant factor contributing to adult disability.

Smoking harms nearly every organ in your body, even your heart. Smoking can cause adverse effects on your cardiovascular system, including impaired circulation and increased blood pressure. 
There have been several products out on the market that range from slow-release nicotine patches all the way to hypnotism. Some of them work well, while others are simply fads with very little science-backed evidence of effectiveness. 
Now there is a product in the market with potential, and that is KHOOR. KHOOR Cigarettes are a Safe and Natural way to help you get rid of your Tobacco Cigarette Cravings. To maintain compliance with Federal and State regulatory requirements, these e-liquids are free of nicotine, tobacco derivatives, oils, and/or any other chemicals.
Conclusion
Suppose tobacco consumption rates continue to decrease at the rate they've been declining in recent years. In that case, the U.S. will see a concurrent reduction in the number of people developing coronary heart disease! While heart disease is still the leading cause of death among Americans, that doesn't mean that we shouldn't celebrate every small step toward progress to make our nation healthier! Part of making this happen is exploring and supporting alternative cigarette companies and what they have to offer.
Have you tried to kick the tobacco smoking habit in the past? What were the methods or tactics you have tried and were they effective? We would love to hear from you on our social media accounts!
The Difference Between Hemp CBD and Cannabis CBD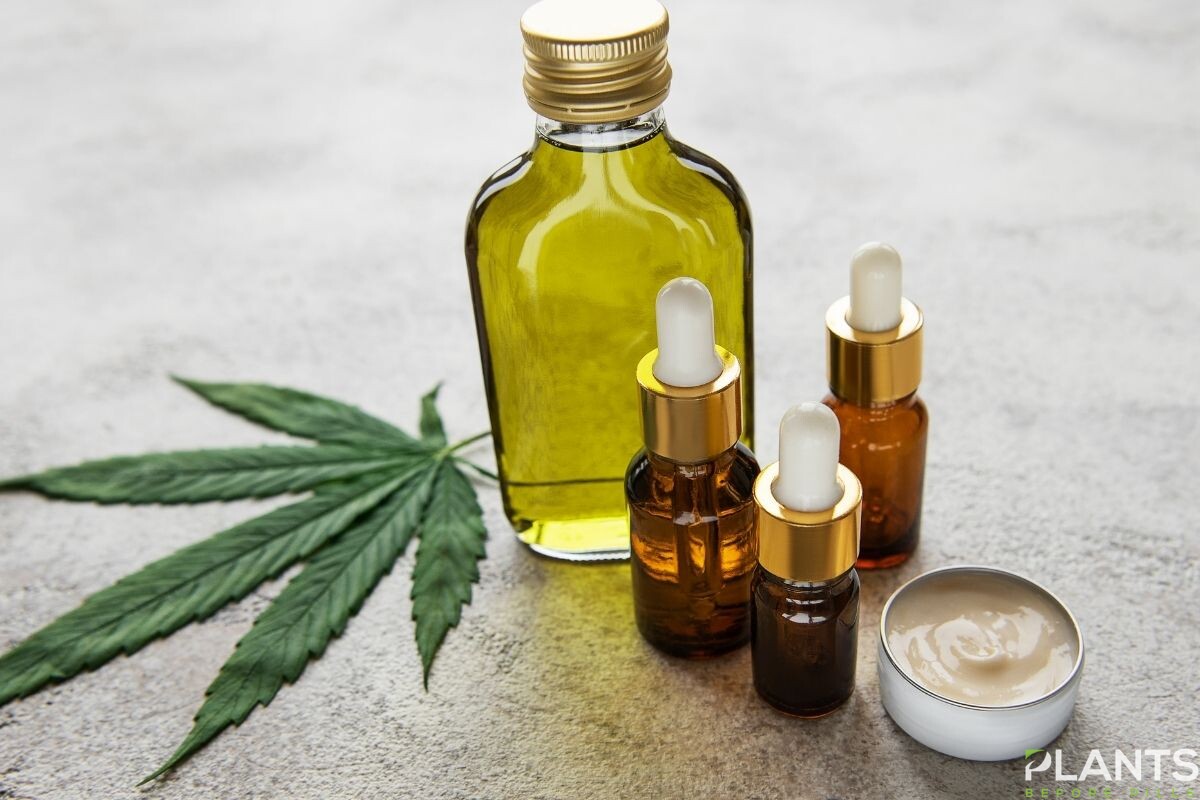 As CBD's popularity grows, so does the variety of products available. Uncertainty arises when it comes to whether or not a product's CBD is derived from hemp or marijuana. Briefly stated, the Sativa plant is responsible for its creation.
The cannabis vs. hemp CBD misunderstanding CBD has to do with classifying and naming the plant as well as its chemical makeup.
As a general rule, hemp plants have more CBD, whereas cannabis plants contain more THC, a chemical that induces the "high" that many associates with cannabis usage, than do cannabis plants. So, let's delve deeper into this comparison. Details are provided below.
What Is CBD?
CBD's potential health advantages have sparked public interest and increased its accessibility. Most commonly, people take CBD to assist with pain, discomfort, addictions, and stress. The endocannabinoid system, which is a transmission network, appears to be the mechanism through which CBD operates.
As one of more than 540 phytochemical content in Cannabis sativa, CBD is non-intoxicating. Additionally, the "high" feeling is caused by the chemical THC or delta-9-tetrahydrocannabinol. The differential in THC levels between hemp and cannabis is what has led to plenty of regulatory snags.
Hemp CBD and Cannabis CBD: The Differences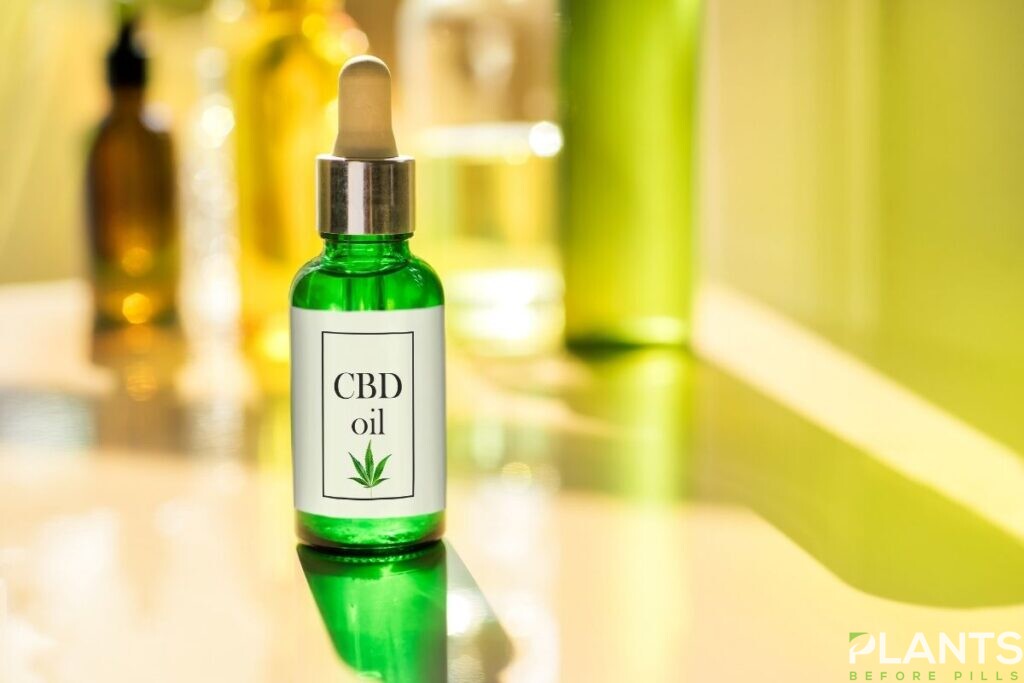 There are far more than 540 different chemicals found in cannabis and hemp species, including CBD and THC as well as other compounds. Most of the differences between these two plants come down to the number of compounds they possess.
Cannabis has a higher concentration of THC than CBD. It has more CBD and less THC than marijuana. What's most essential is that the advantages of CBD are the same whether it's based on cannabis or hemp. Typical symptoms, such as nausea, fatigue, and irritability, are unchanged. As a result, CBD does not differ chemically based on the plant from which it is derived.
As a result, the quantity of CBD that can be extracted depends on where it comes from. Due to the higher CBD content in hemp plants than in marijuana plants, hemp is the most profitable and least risky alternative for producers.
One of the biggest differences between CBD from hemp and CBD from cannabis is that cannabis CBD is illegal. Products manufactured from hemp-compliant plants are allowed in the majority of the United States, with the exception of 3 states, as per the 2018 Farm Bill. Such brands as Big Chief Premium Hemp utilize hemp-derived CBD for it's products. 
This law prohibits the sale of products derived from plants with high amounts of THC. All CBD products should, nevertheless, include less than 0.3 percent THC, so even those produced from cannabis should be below this threshold.
Drug Enforcement Administration (DEA) considers any CBD products possessing more than 0.3 percent THC as a Schedule I drug in places where recreational use of cannabis is not legalized.
Takeaway
CBD is generating a lot of buzz because of its potential to treat a variety of physical and mental illnesses, despite the fact that there is no scientific proof to back up these claims. As a result, hemp and cannabis are two distinct types of the Cannabis sativa plant, with hemp possessing more CBD and less THC.