A List of the Best Hash-Making Books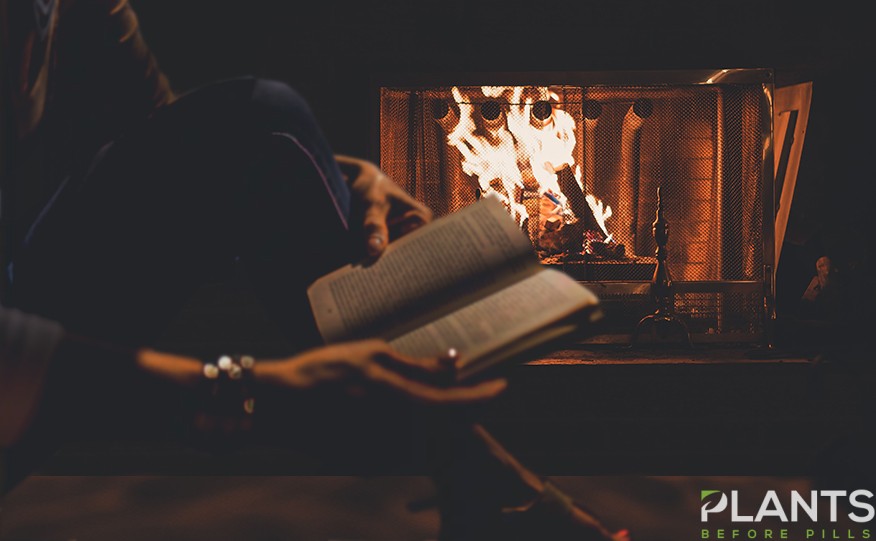 Making your own hash and cannabis extracts can be a rewarding hobby, and new ice-water-hash innovations by companies like PurePressure are making this hobby even more accessible for the regular canna-sseur. But where do you start if you've never transformed herb into hashish before?
To help you get started with DIY hash, here's a list of hash-making books with recipes you can try at home.
The Cannabis Encyclopedia: The Definitive Guide to Cultivation & Consumption of Medical Marijuana by Jorge Cervantes, 2015
This is the Bible of quality cannabis and one of the top hash-making books you'll want to have. Written by one of the leading names in weed, The Cannabis Encyclopedia covers everything from selecting a variety and preparing your growing space to making medicinal extracts at home.
In 596 captivating pages, you will find an abundance of high-quality photography and computer illustrations, easy-to-understand content, and a detailed index at the back of the book.
While The Cannabis Encyclopedia covers myriad topics, it's a great place to start if you're just learning about things like dry sift vs. bubble hash, the role of kief in hash-making, and how to achieve 5- and 6-star full-melt hash without a lot of expensive equipment.
The Cannabis Encyclopedia is available at Amazon, Bookshop.org, eBay, and Barnes & Noble.
Cannabis Alchemy: Art of Modern Hashmaking by Miller, Gold, & Smith, 1993
When you're ready for a bit of fun, the revised version of the 1974 cult classic Cannabis Alchemy: Art of Modern Hashmaking provides an entertaining blast from the past. In 109 pages, the authors (all medical doctors) present detailed information about the chemistry of cannabis along with information for making the most potent extracts.
This popular hash-making book features clear, easy-to-follow diagrams and explains methods that have largely been forgotten today — making it a true gem among hash-making books. The extraction methods explained in the book do require some specialized equipment but promise rewards for those prepared to have a go.
Cannabis Alchemy is available at Amazon and Scribd.com
Beyond Buds, Next Generation: Marijuana Concentrates and Cannabis Infusions by Ed Rosenthal, 2018
A much more recent publication, Beyond Buds offers a comprehensive overview of traditional and modern techniques — including hash-making, dabbing, resin extraction, CO2 extraction, and vaping. In 320 pages, Ed Rosenthal takes the reader through the latest cutting-edge techniques and recipes that you can use at home.
Beyond Buds isn't a perfect guide. The book recommends some fairly expensive equipment and highlights several specific brands in promotional ways. However, if you're new to hash-making or extracts in general, the book offers some excellent, practical tips laid out in an easy-to-read format.
Beyond Buds is available at Amazon, Barnes & Noble, and EdRosenthal.com
Other Recommended Books
These three hash-making books are the best of the best if you're seeking a comprehensive overview of cannabis, cooking, and the preparation of potent concentrates like hash. However, if you'd like to expand your collection further, here are a few more titles to consider:
Beyond Cannabis Extracts: The Handbook to DIY Concentrates, Hash and Original Methods for Marijuana Extracts 1st Edition by Aaron Hammond, 2017, Amazon
HASHISH! 2nd ed. By Robert Connell Clarke, 1998, Amazon
Bong Appétit: Mastering the Art of Cooking with Weed [A Cookbook] by the editors of MUNCHIES, 2018, Amazon
With marijuana laws becoming more lenient, there has never been a better time to explore the wonders of hashish and cannabis concentrates. These books will get you off to a great start with making your own hashish at home and savoring the best of bud. Bon appétit!
Are THC Candy Edibles Disrupting Big Candy Companies?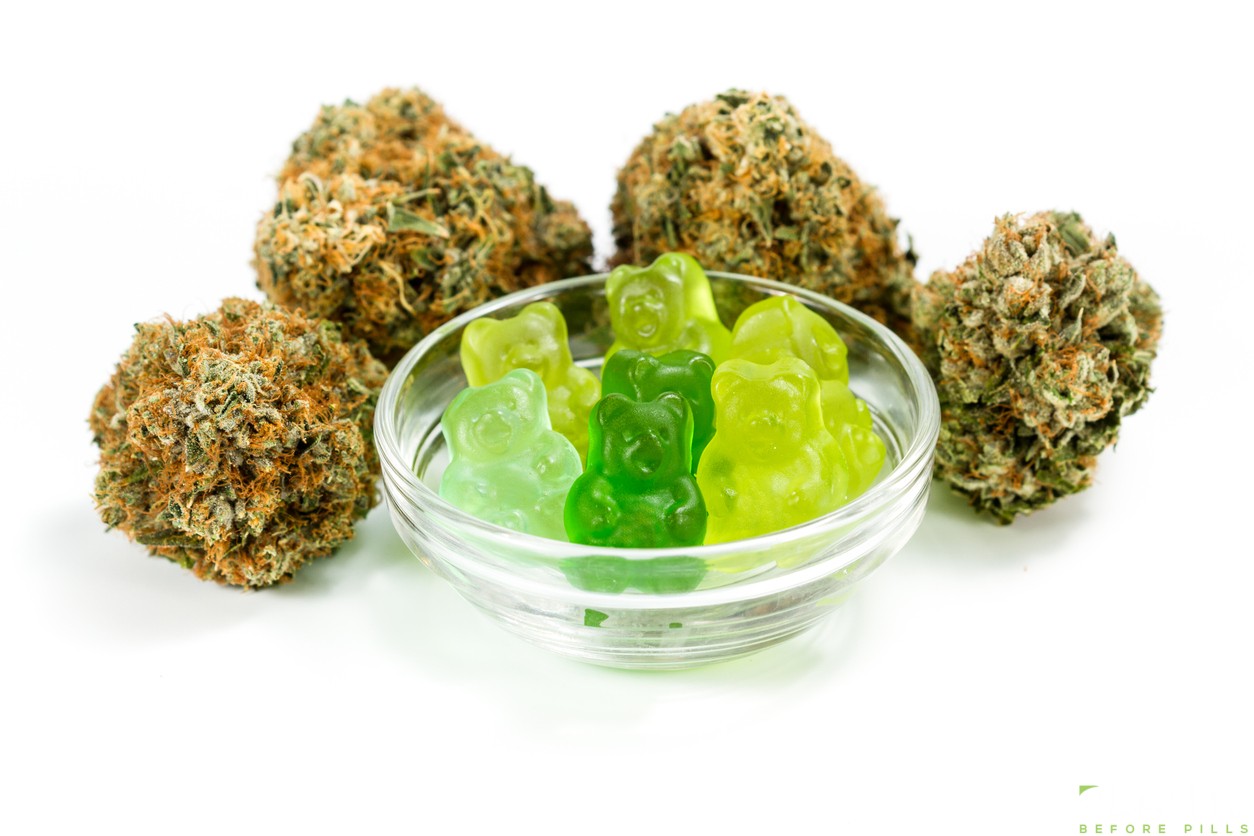 With the growing popularity of these discrete & exclusive popular THC edible candies following the legalization of marijuana, big candy companies such as skittles, starburst, mars, and more are becoming angry. The packaging, branding and wrappers look very similar to their original makers but come with a twist as they contain THC and are considered weed edibles. These THC edibles are delicious and share the qualities and flavours of everyone's everyday favorite candies they find at their local grocery store or convenience store but offer the effects of feeling 'high' and sedated. Everyone is loving these weed infused candies but candy behemoth Mars inc. is not as they are currently handling five lawsuits against brands stating is it violation of their intellectual property, but a lot seem to disagree. A lot of people are upset that these big candy companies need to step in and ruin all the fun, when ingested responsibly and used with portions safely these THC infused candies are delicious and a great treat to spend the night relaxing and having a good time with friends or company.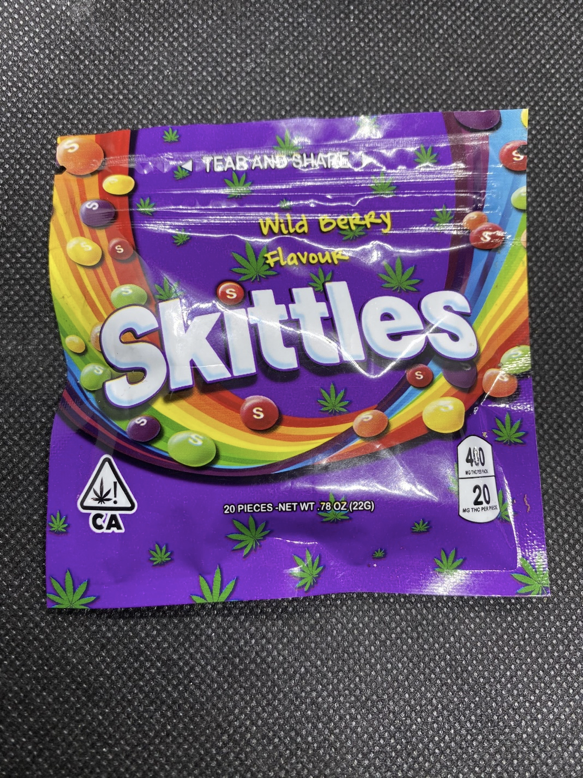 Weed edibles have come a long way since being the classic pot brownie everyone is used to being introduced to, now you can choose from your favorite candy bars, and chocolates which is a huge step forward to being able to accommodate to what the people want. Imagine being able to enjoy your favorite skittles or even a nice selection of sour gushers, the possibilities now are endless, and they are thriving off successful candies people already love so you know your favorite candy will be available for choice with enhanced THC infused effects for you to get a nice little kick at the same time and now you are laughing and smiling at yourself in the mirror having a great time.
Although the cannabis community is loving the new THC infused edibles accessing these THC infused treats are getting harder as big candy companies are cracking down on marijuana versions of their candies because they are worried their sales may take a hit as a result of everyone realizing their favorite candy comes in weed edibles. We have yet to see the results of the lawsuit big candy set against some marijuana players but until then premium exclusive online dispensaries such as Silly Smoke seem to still be able to help members get their hands on these exclusive THC infused candies. In fact plenty of online retailers are starting to expand their edibles menu and are finally beginning to give the people what they want and that is their favorite candy, cereal, chocolate come in the form of weed edibles so that we can just have a relaxing evening while our mind races and our taste buds run wild.
Most of these THC edibles come in 100mg – 500mg of THC dosage so they can pack a punch quickly, the sedative effects come fast and hard providing you with a couchlock high which can also help plenty of symptoms such as loss of appetite, insomnia, depression & even anxiety. Plenty of medical patients have seen improvements in their health following the responsible usage of THC edibles for treating their symptoms. There are tons of benefits that come from THC edibles and when you can get them in your favorite treat it makes that much better, there is an exciting step forward the marijuana community has seen in the last year and you should be even more excited for all the new cannabis products coming out with research & development.
The Benefits of Home Grown Cannabis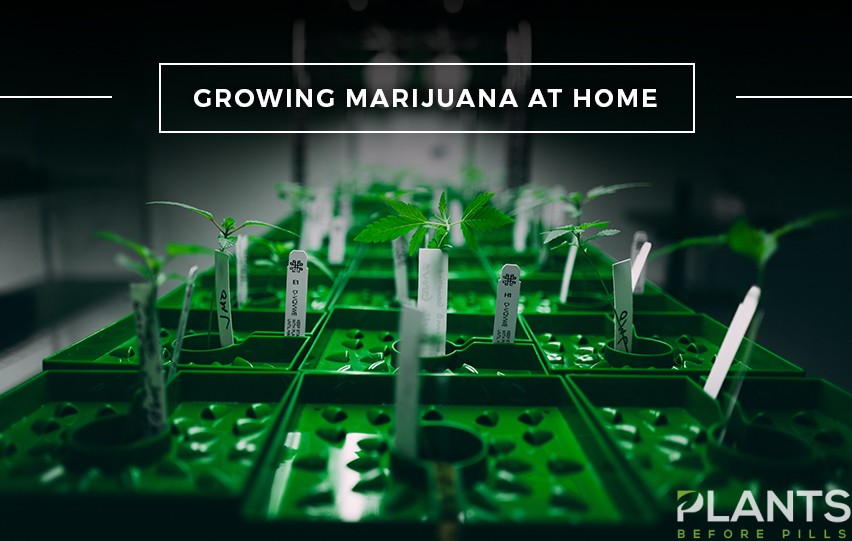 Anyone that is a regular cannabis smoker knows how expensive and inconvenient it can be to buy weed from street dealers or cannabis dispensaries. With more and more countries and states decriminalising weed or going legal, home growing has never been more popular, and for good reason.
What are the benefits of home-grown cannabis?
· Depending on what state you are in, buying weed can cost anywhere from $100 – $400 for an ounce. Home growing is much more affordable and once the initial start-up equipment has been purchased, it is much cheaper than buying from dispensaries or street dealers.
· When you buy weed from a street dealer or dispensary there are no assurances as to the THC or CBD percentages, or how it was grown and what nutrients have been used. If they are not flushed out of the plant thoroughly beforehand, some nutrients and additives can be unhealthy when smoked. When you grow cannabis at home you can do it organically and know exactly what has gone into the plant that you are smoking, therefore home growing can be much healthier to consume.
· Buying in large quantities from a dispensary is expensive; many users will understand the frustration of running out of bud to smoke. When growing at home with just a little pre-planning, you can produce several months' worth of cannabis from just one plant, taking away the worry of your supply running out.
· Dispensaries often have a limited choice of cannabis strains. This can be very frustrating if you are a medical user wanting a specific type of strain such as high CBD/ high THC that can be difficult to come by. Home growing opens up your choice of marijuana strains and gives you access to almost every type of cannabis seed in the world. As such you can shop with the confidence that you will find something to suits your needs.
How to buy cannabis seeds online
Home growing has never been easier with the number of online cannabis seed banks out there growing by the day. However, you should do your research before making a purchase to ensure that the quality of seeds is good, and the seed bank are reliable.
Just by simply shopping around and using cannabis seed promo codes you can find great deals that will save you up to 50% off at some of the top rated online seed banks.
What type of cannabis seeds should I grow?
Marijuana seed banks typically divide their strains by feminised, regular and autoflower seeds.
Feminised Seeds
Feminised seeds have undergone a process which means they grow only female plants that produce flowers, otherwise known as bud.
Regular Seeds
Regular seeds are as mother nature intended and can grow to become either a male or a female plant, with roughly a 50:50 ratio. Males produce pollen sacks as opposed to bud and their only purpose is for breeding. If you are growing regular seeds you need to watch over them carefully and separate any males from the rest of your crop so that they do not pollinate the female plants.
If you are a first-time grower, and your main objective is to grow bud, feminised seeds may be the easiest option for you. Not only are they guaranteed to produce bud, it also removes the need to watch over them for any male plants.
Autoflowering seeds
Autoflowering seeds as you would imagine, flower automatically without any change in their light cycle. They were created by introducing the cannabis ruderalis genetics into the gene pool. Ruderalis is a variety of cannabis plant that is native to colder regions of the world, such as Siberia and Northern Asia where the days are much shorter. Because of this, the plant has developed the natural ability to flower regardless of how much light it is given. This means that they can grow from seed to harvest much quicker and that they stay much shorter and compact than photoperiods.
A typical autoflower grows 2-3 feet tall and can easily be grown in a cupboard or unused corner of your house, making them great for home growing where space is limited.
What is a Stash Box and Why Do I Need One?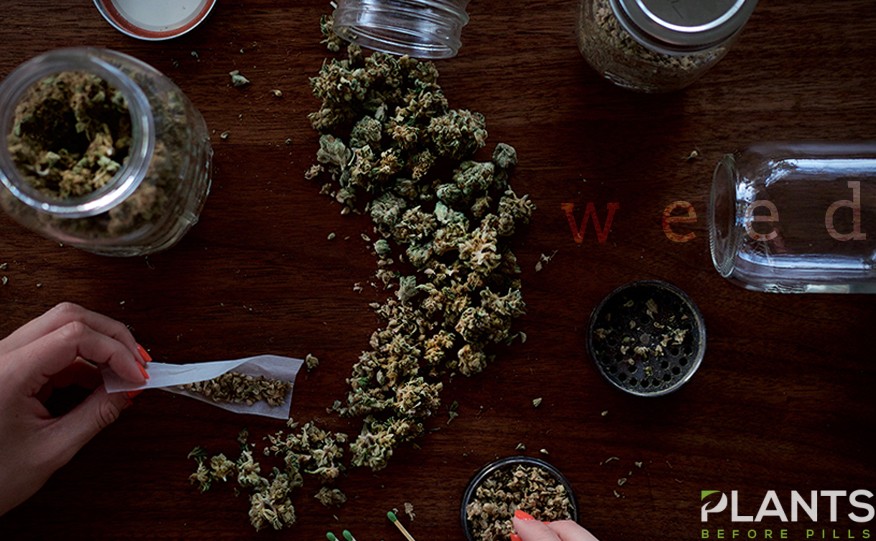 With the exponential growth of social media, it's become popular to share even the most private parts of our lives. For those of us that still value our privacy and do not want prying eyes to get insight into our favorite past-time, we have to take additional measures into protecting our stash from visitor's eyes. Luckily for us, stash boxes were created to not only shield your supply from unwanted hands but also help organize all our goods and keep them in one convenient location. A stash box is an often forgotten accessory but an important one.
For those of you that may be new to the industry, or who've never come across a stash box before, allow us to explain what it is and how it can entirely transform your cannabis activities.
What Is A Stash Box?
A stash box is a container designated to keep in one place items that you want to keep away from prying hands and eyes. It keeps all of the items safe, dry, and away from direct sight. Stash boxes take on many forms, some are disguised as everyday household objects such as books, others take on fun and interesting designs as items of random categories such as energy drinks, and sometimes they are as simple as a classic wooden box.
Stash boxes are an efficient way to store and transport all of your cannabis supplies and some, like the Primal Bamboo and Black Walnut Large Stash Box even serve as a rolling tray! Talk about efficiency and convenience.
Why Do I Need A Stash Box?
Stash boxes can serve multiple purposes. From keeping you organized to keep the smell at bay, every cannabis aficionado needs one as part of their goodies supply. A stash box that is made with high-quality materials will not only prevent the smell from lingering in the air but also keeps the goods away from light and air, which can cause them to become stale. If you're anything like us, you want your goods to be as fresh for as long as possible, a good stash box will ensure that you can enjoy your cannabis fresh for longer.
What Stash Box Should I Buy And Where Do I Buy It?
Not all stash boxes are created equal, some are simply better than others. The stash boxes you can easily find in your local smoke shop may not be as effective or stylish as you'd prefer them to be. Finding them online, however, can prove to be a real challenge. Navigating the many stores and going through hundreds of reviews is time-consuming and discouraging, to say the least. So, in an effort to save you time and headache, we've done it for you.
The stash box that checked off all of our requirement boxes was this Prymal Products Bamboo Stash Box. Stylish and discreet, it suits any interior décor and no one will suspect a thing! We're huge fans of this product and have recommended it to all our cannabis aficionados.