Laze Teams Up With Hazey Taughtme For A Cali Cannabis Collab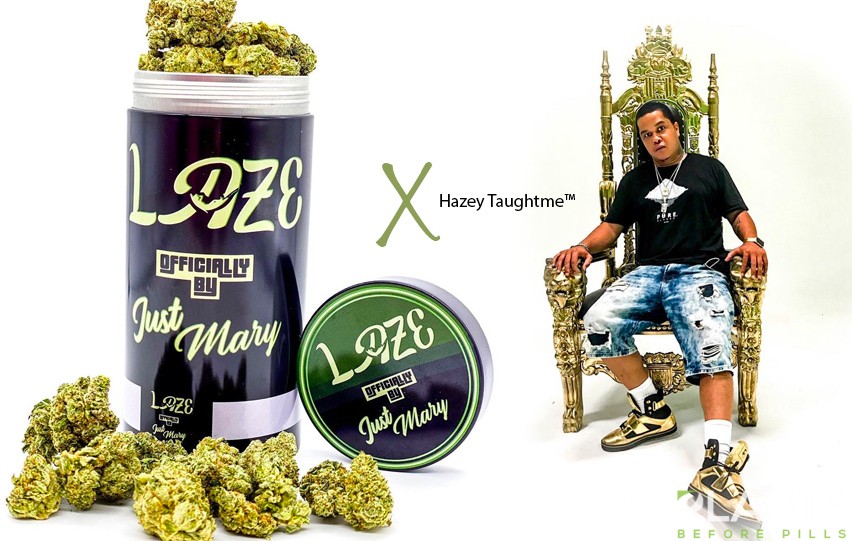 The California market is "budding" (pun intended), and there is a new player on the team; Laze Cannabis. As one of the latest products to hit the California recreational marijuana market, Laze is officially brought to you by Just Mary, Greenwood Distro, and entertainment mastermind, Hazey Taughtme™️. The parties came together to form the first childproof one ounce can with a patent-pending lid. Laze will offer consumers an inside look at making a black-owned cannabis brand through a web series to be announced in the upcoming weeks.
Better known as "Haze," Steven Palmer is a builder, strategist, entrepreneur, and social justice advocate. He aims to expand the cannabis industry for people of color, creating a larger market share in one of the country's fastest-growing sectors.
"I build brands. I connect the dots. I teach. I create." Haze said.
Background on Haze
A native of York, Pennsylvania, Haze, otherwise known as Hazey Taughtme, is the CEO of Haze Ent. It is widely regarded as one of the nation's leading brand managers. Haze is the founder/owner and the publicist for multiple companies, including Miracle Mile Studio, Black Cannabis Magazine, Laze Cannabis, and Royal Danks.
Haze has been instrumental in building the career of popular speaker and community activist Freeway Rick Ross. Like so many other clients, he has helped transform Freeway Rick Ross' image from former drug kingpin to cannabis entrepreneur, motivational speaker, and community social justice advocate. Haze himself had experienced some of the pain Freeway Rick Ross had experienced, enduring prison and moving through the criminal justice system, and emerging as a new person. Haze helped manage Freeway Rick Ross's image change, including speaking tours, book deals, film promotions, etc.
As a businessman, manager, and marketer, Haze has been at the forefront of creating opportunities for people of color in the cannabis industry. He works closely with the National Diversity & Inclusion Cannabis Alliance (NDICA) to increase aspiring entrepreneurs' awareness and opportunities.
Haze has also worked closely in the entertainment industry. He's been a music enthusiast since he was four years old, and he aspired to become an artist himself. At the age of 18, Haze wrote and sang with a group of three boys from the Harlem Boys Choir. Growing up, his father encouraged him, "If you want to pursue a music career, you also have to play an instrument." Haze took to playing the piano and keyboards for several years. "Even today, knowing how to play an instrument gives you an advantage in the industry," he explains.
Haze's work ethic is the stuff of legend. He's continuously serving his clients, partners, companies, and anyone else who's actively working with him, working from 7 AM until midnight each day, and doing it all over again the next day. He claims he doesn't have much of a personal life but is simply motivated to help create the most significant value and buzz for his clients that he possibly can. Before COVID-19 turned the year 2020 upside down, Haze put together a cannabis/CBD wellness experience for the Super Bowl party this past February for rapper and mogul Diddy.
The sky is the limit for Haze and Laze Cannabis and we look foward to watching this dynamic partnership come to life!
The Growth of the Cannabis Industry in 2022 [VIDEO]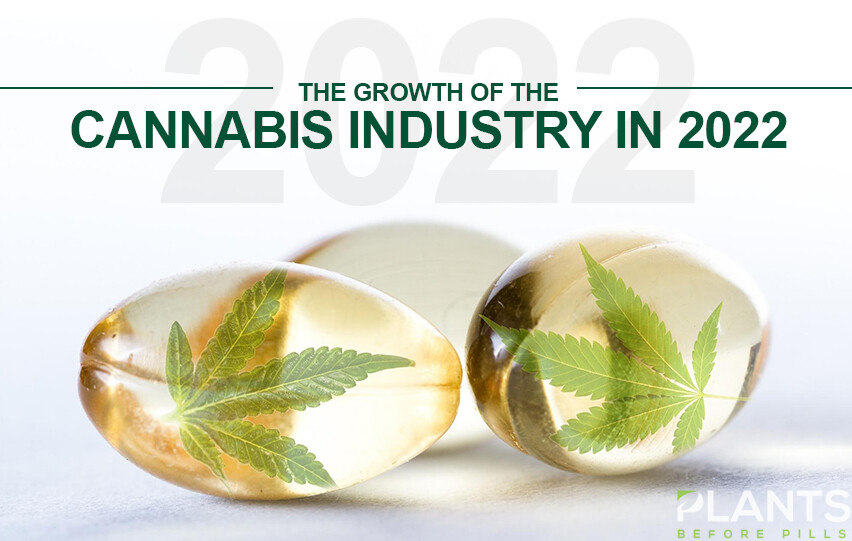 Municipalities in Western New York now have to decide whether or not they will permit cannabis sales and consumption sites. Though there are municipalities that are now decided, there are still 13 places in Erie County and 5 municipalities in Niagara County that are still undecided.
However, with huge numbers of municipalities that opt out of the legalization of the sale and consumption of cannabis, many businesses are in muddy water. Watch this video for more details.
California Cannabis Businesses Fear State's Legal Industry Could Collapse [VIDEO]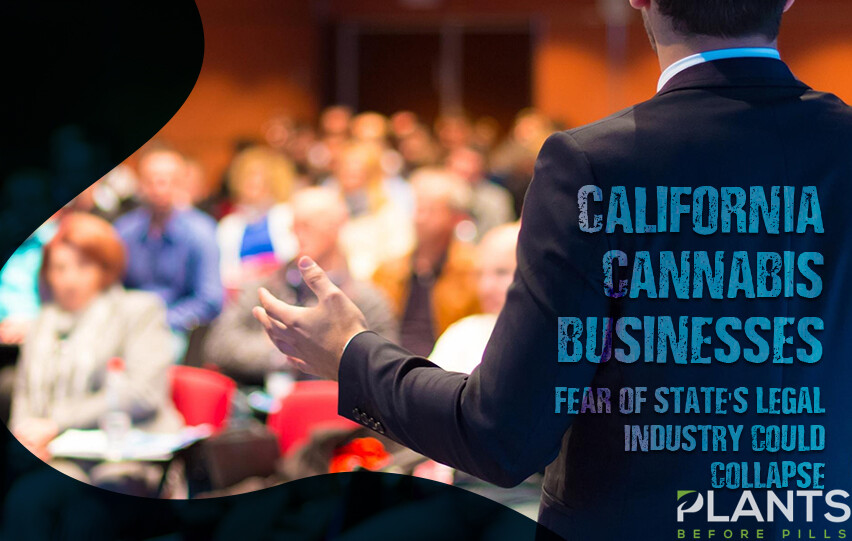 California has been among the states that allowed the sales of cannabis. However, the industry in the state is experiencing drastic changes that cause businesses to fear legal industry collapse.
Many cannabis entrepreneurs are seeing illicit cannabis transactions and huge taxes as the two main causes of these dramatic changes in the industry. Watch this video to learn more!
One Clear Solution for Cannabis Storage: Mylar Bag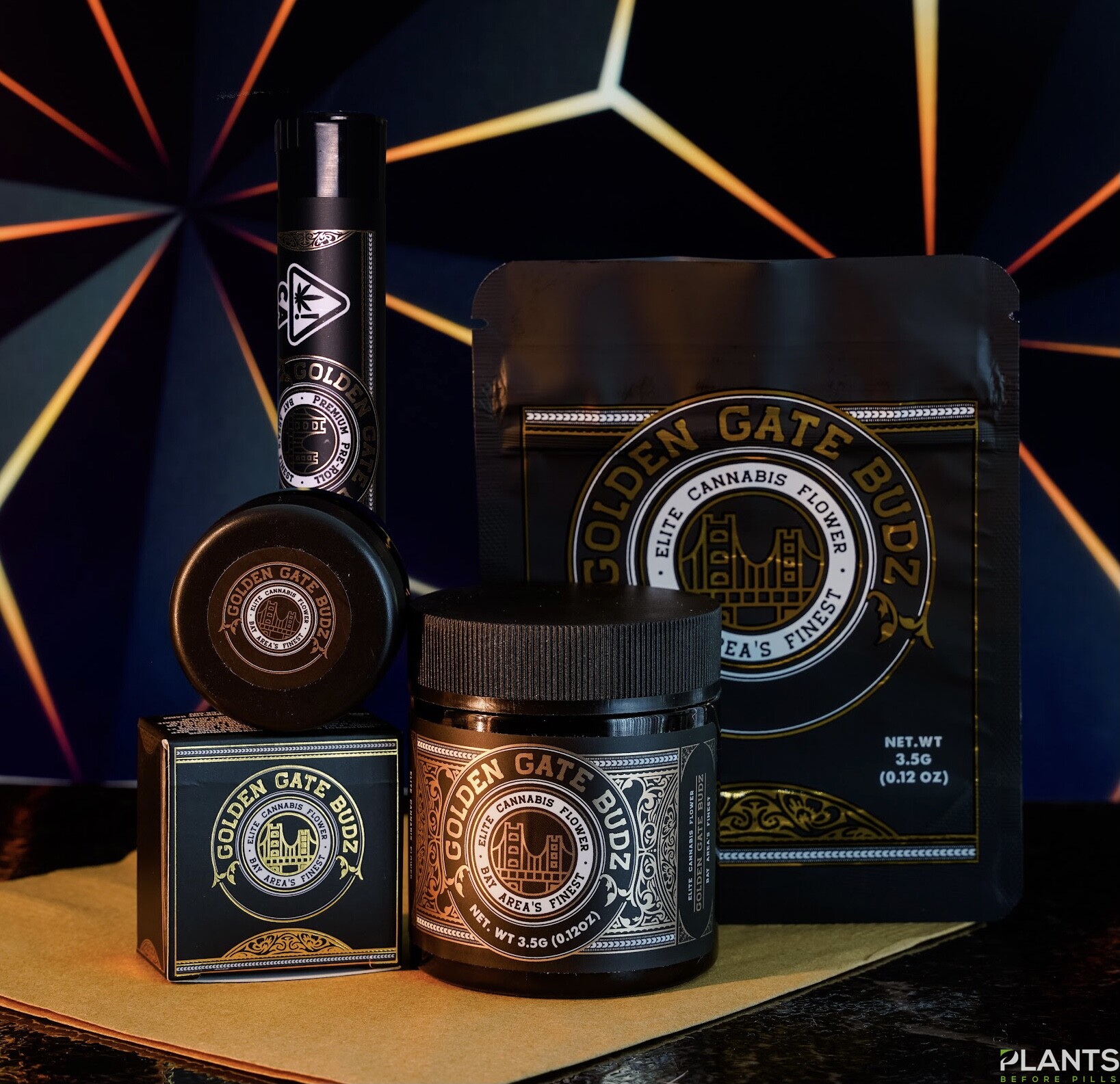 Those who buy a large amount of weed know that it must be stored safely until the buds are ready for consumption. Choosing any surface or bag to store these buds is not right leading to a decrease in shelf life and quality. In order to increase the longevity of cannabis, it is necessary to use special and high-quality eighth (3.5g), ounce 28g), and (448g) pound bags.
If the purchased product is not stored correctly, there is a risk of deterioration of the buds and a decrease in quality. You will be disappointed by the decline in the quality of the cannabis that you have kept for a long time and when the right moment comes to use it. It is quite possible to get rid of this problem easily.
Mylar bags are a very popular method of storing cannabis. It is an ideal method in terms of providing the quality you are looking for.
Mylar Bag?
What are these bags that you have seen used in many places before? Are you wondering what makes these bags used especially in helium balloons special?
Mylar bags, a polyester film made from enhanced terephthalate, have been in use since the 1950s. What makes it special is its chemical structure.
Marijuana lovers know that just keeping the air out is not enough for the storage container. At the same time, it should not pass other gases and odors. Thanks to its special chemical formula, they know that the marijuana and bud odor inside their Mylar Bags will not come out either. This feature provides the owner with both privacy and terpene profile in terms of material.
Benefits
The numerous effects of these bags are very useful and indispensable for the keeper and their users. If we talk about these;
It completely prevents the entry of water and air, which will reduce the quality of cannabis. In this way, your product stays fresh.
Thanks to its opaque feature, it prevents unauthorized exposure to light, which is the biggest problem for buds. It keeps the color, smell, and taste of cannabis intact. It also increases the quality.
Protects another important feature of marijuana, its smell. It provides this both by preventing the odor inside from coming out and by preventing the odor that can enter from the outside. We wouldn't want the aromatic smell of our product to change, would we?
Thanks to its special chemical structure, there will be no easy wear and tear. Mylar bags, which will maintain their strong structure against any impact, will always be ready to be used again after cleaning.
Purpose of Use
For people who love tobacco or cannabis and only consume it, the benefit of mylar bags will be far less than the benefits to retailers. Local marijuana dispensaries or large dispensaries handle these bags without any problems until they deliver the material to the customer.
Since it prevents the mysterious smell of cannabis that everyone will recognize instantly, it will keep itself as mysterious as the smell of the user or seller at home or while carrying the product.
Thanks to the opacity of the bags, retailers can never stop using Mylar bags to package cannabis. After all, no one can see what you are selling or buying.
Just as we love marijuana, a dark, cool, and dry environment is the main characteristic of a marijuana-loving environment. It never allows the plant to deteriorate with light, prevents the amount of THC from falling, and guarantees the stability of the amount of peace and pleasure to be taken afterward.
Your bag will be ready to use whenever you want. All you need to do to keep family members that you do not want to reach your marijuana or tobacco product where you live is to carefully seal your product after placing it in your Mylar bag. It will be a very simple but highly effective procedure.
In short; If you are a smoker, you no longer have to be afraid of buying marijuana in large quantities. Mylar bags are designed for you. Thanks to its design that has been developed day by day, it is now possible to store your cannabis for a long time without losing its quality.
Have a nice flight…