Laze Teams Up With Hazey Taughtme For A Cali Cannabis Collab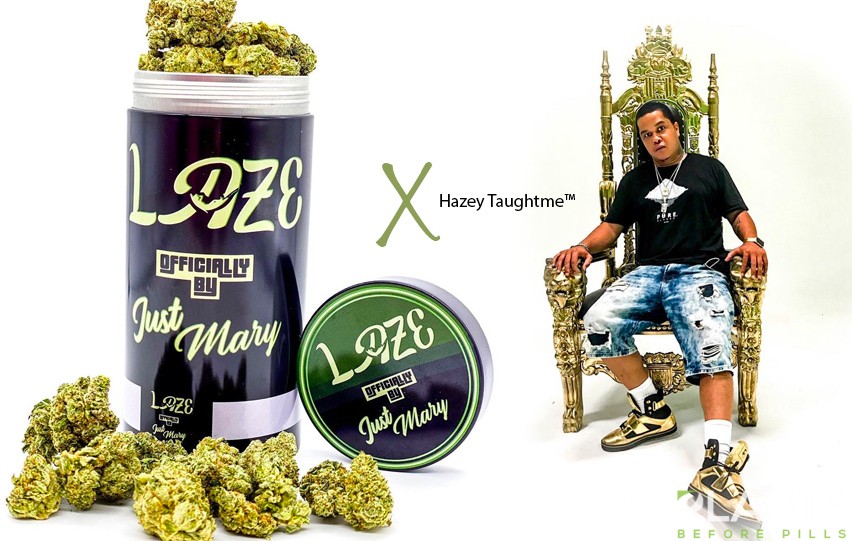 The California market is "budding" (pun intended), and there is a new player on the team; Laze Cannabis. As one of the latest products to hit the California recreational marijuana market, Laze is officially brought to you by Just Mary, Greenwood Distro, and entertainment mastermind, Hazey Taughtme™️. The parties came together to form the first childproof one ounce can with a patent-pending lid. Laze will offer consumers an inside look at making a black-owned cannabis brand through a web series to be announced in the upcoming weeks.
Better known as "Haze," Steven Palmer is a builder, strategist, entrepreneur, and social justice advocate. He aims to expand the cannabis industry for people of color, creating a larger market share in one of the country's fastest-growing sectors.
"I build brands. I connect the dots. I teach. I create." Haze said.
Background on Haze
A native of York, Pennsylvania, Haze, otherwise known as Hazey Taughtme, is the CEO of Haze Ent. It is widely regarded as one of the nation's leading brand managers. Haze is the founder/owner and the publicist for multiple companies, including Miracle Mile Studio, Black Cannabis Magazine, Laze Cannabis, and Royal Danks.
Haze has been instrumental in building the career of popular speaker and community activist Freeway Rick Ross. Like so many other clients, he has helped transform Freeway Rick Ross' image from former drug kingpin to cannabis entrepreneur, motivational speaker, and community social justice advocate. Haze himself had experienced some of the pain Freeway Rick Ross had experienced, enduring prison and moving through the criminal justice system, and emerging as a new person. Haze helped manage Freeway Rick Ross's image change, including speaking tours, book deals, film promotions, etc.
As a businessman, manager, and marketer, Haze has been at the forefront of creating opportunities for people of color in the cannabis industry. He works closely with the National Diversity & Inclusion Cannabis Alliance (NDICA) to increase aspiring entrepreneurs' awareness and opportunities.
Haze has also worked closely in the entertainment industry. He's been a music enthusiast since he was four years old, and he aspired to become an artist himself. At the age of 18, Haze wrote and sang with a group of three boys from the Harlem Boys Choir. Growing up, his father encouraged him, "If you want to pursue a music career, you also have to play an instrument." Haze took to playing the piano and keyboards for several years. "Even today, knowing how to play an instrument gives you an advantage in the industry," he explains.
Haze's work ethic is the stuff of legend. He's continuously serving his clients, partners, companies, and anyone else who's actively working with him, working from 7 AM until midnight each day, and doing it all over again the next day. He claims he doesn't have much of a personal life but is simply motivated to help create the most significant value and buzz for his clients that he possibly can. Before COVID-19 turned the year 2020 upside down, Haze put together a cannabis/CBD wellness experience for the Super Bowl party this past February for rapper and mogul Diddy.
The sky is the limit for Haze and Laze Cannabis and we look foward to watching this dynamic partnership come to life!
CBD Trends During A Pandemic [VIDEO]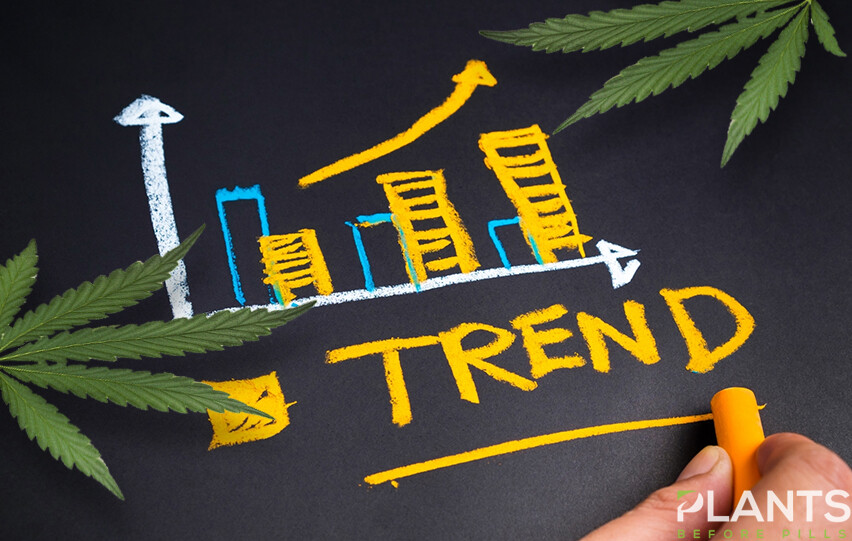 The lockdown and restrictions that Covid-19 brought caused a lot of stress with many marijuana users. Despite the obstacles, data shows that consumers found other ways to purchase CBD. These video discuses that trends that developed during the course of the pandemic and how these trends may affect the market for years to come.
3 Super Simple CBD Marketing Tips to Boost Your Business [VIDEO]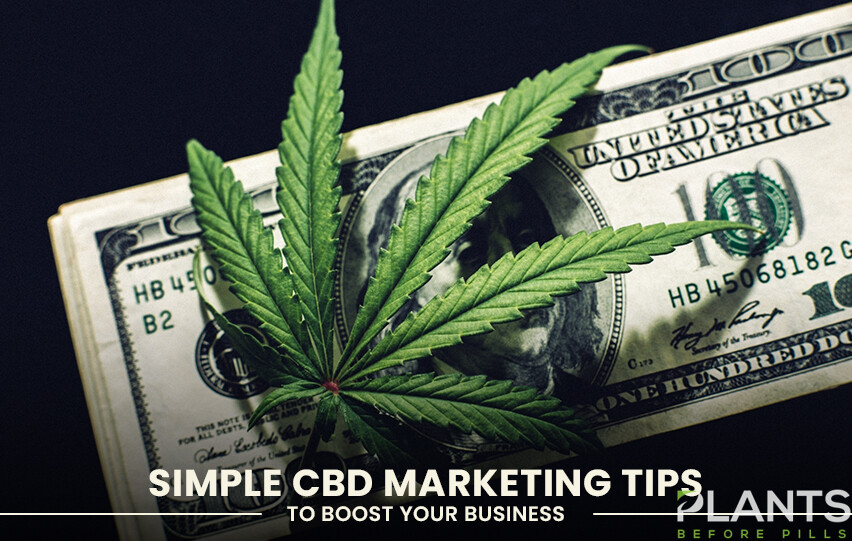 Now, more than ever, the world of online marketing is growing more and more complex, especially for CBD marketing. There are a growing number of options and strategies and how you can promote your cannabis brand. If you're feeling a little overwhelmed. this video will help simplify things for you. Here are some basic CBD marketing tips you ought to remember.
The Growth of Online Cannabis Delivery in Canada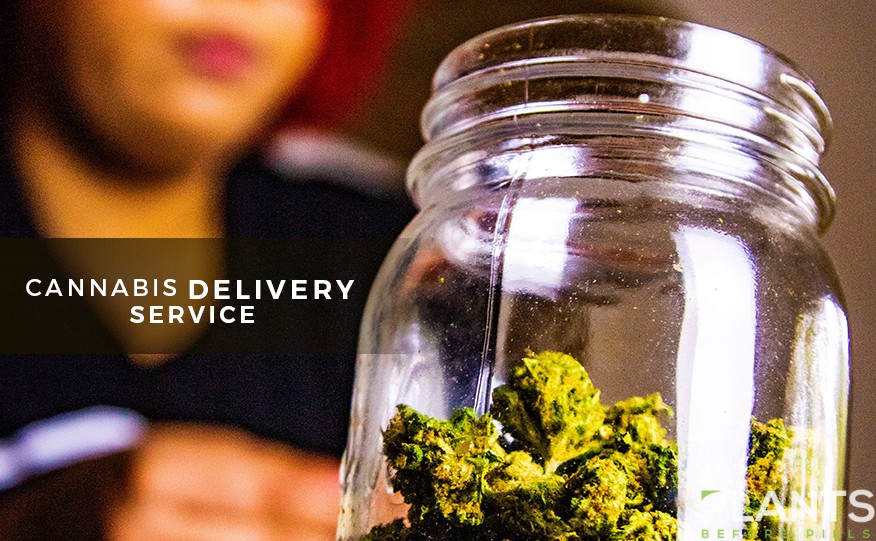 The Covid-19 pandemic has brought upon many changes, both positive and negative to our daily lives. One of the most prominent changes was made to the way businesses are conducted. While the transition to online businesses and e-commerce was already in progress, the global lockdown has accelerated the pace at which businesses needed to adapt their operations and bring their business online. It was a matter of survival for many businesses of a variety of industries, including cannabis.
As the majority of the population was forced to remain indoors, brick and mortar dispensaries were no longer desirable, and the need for online dispensaries intensified. Many people were already opting in to do their shopping online, as the convenience of having everything delivered to their doorstep without having to leave the house outweighed the potential dangers of making in-person trips for their daily necessities. The cannabis sector saw a huge spike in interest during the pandemic lockdown period, which opened up many doors of opportunity to online dispensaries. Those companies saw huge potential for growth not only in 2020 but in the coming years. Canada's online cannabis businesses saw intense growth in the last year, generating the highest amounts of revenue historically, and continue to attract the interest of future customers, as the convenience of online cannabis delivery outshines that of traditional dispensaries.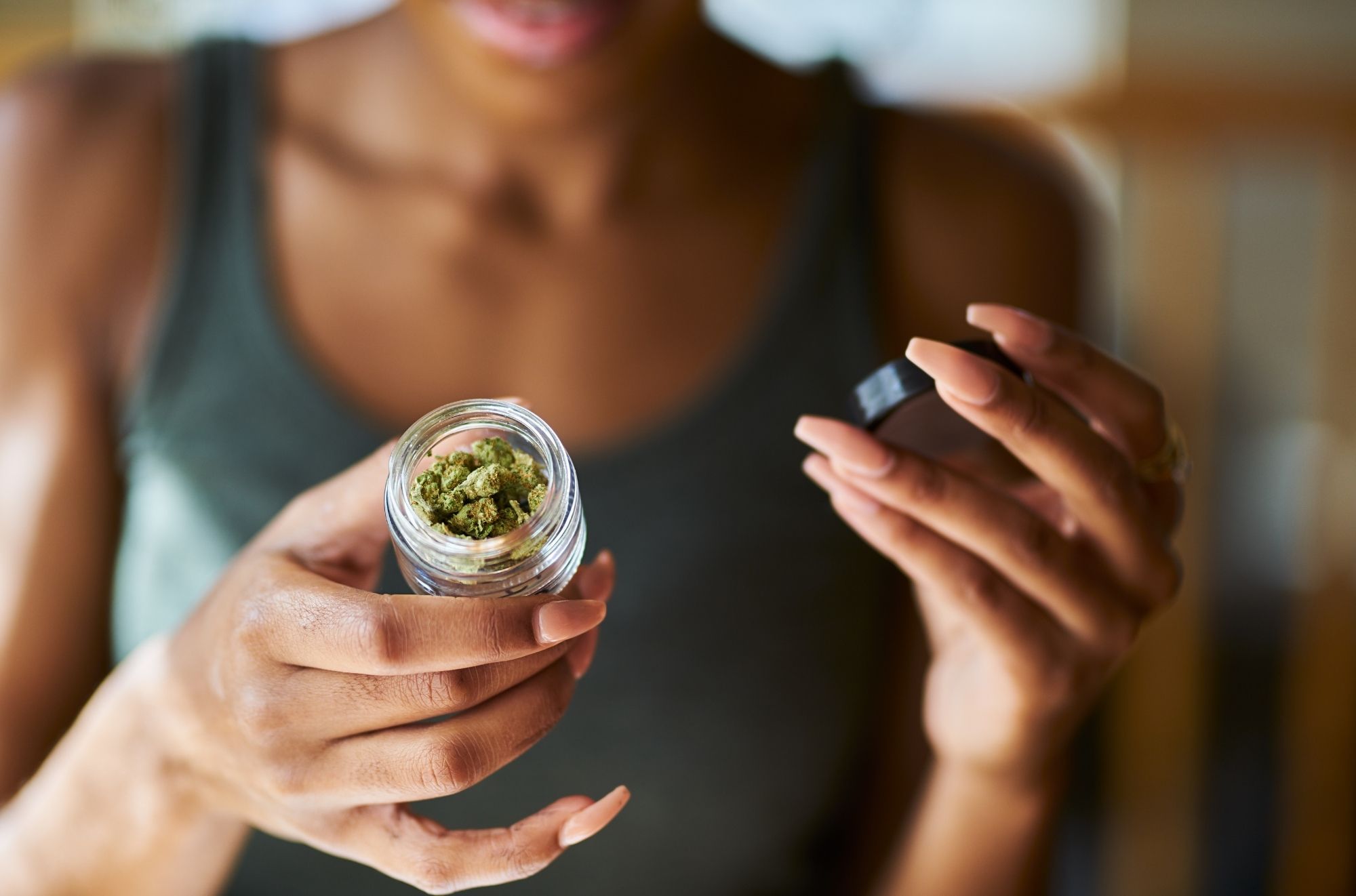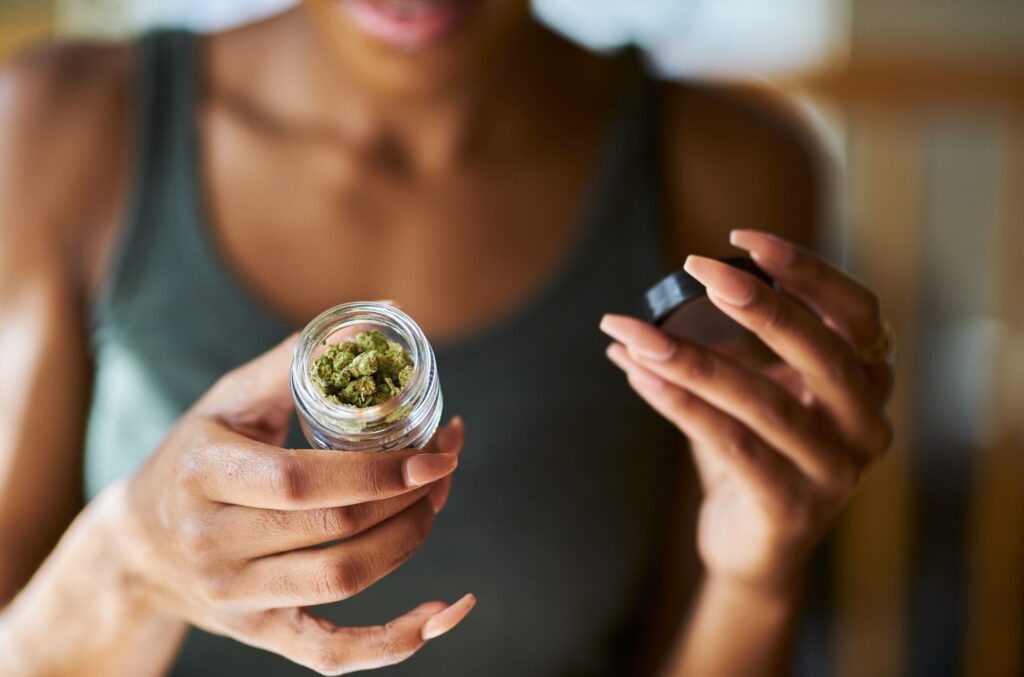 What To Look For When Ordering Cannabis Online?
Before you consider ordering your cannabis via an online dispensary, however, it is important that you consider a few important things mentioned below.
Product Selection
As with any product, having a variety of choices to offer to customers is important. Before you consider buying cannabis from an online dispensary in Canada, first you need to find out whether they offer the products you are searching for. Are the products of good and reliable quality? Are there multiple strains available to suit your cannabis needs? Does the dispensary offer edibles and other cannabis products? Is the selection limited?
You should consider multiple dispensaries and find one that is able to meet all of your cannabis needs, not only the most convenient one but rather one that focuses on quality products and experience.
Shipping and Safety
If you are a person that values privacy, it is important to shop at a dispensary that offers discreet and smell-proof packaging and shipping options. Is the shipping fast and discreet, ensuring that you not only receive fresh products but also prevent curious neighbors from snooping on your favorite past-time?
Before you shop at an online dispensary, find one that values the privacy and protection of its customers by investing the time and resources to provide fast and safe packaging and shipping.
Price
While higher price usually indicates higher quality, price gauging has become extremely popular during the lockdown. Many businesses saw the pandemic as an opportunity to raise prices on common goods to exploit desperate customers. When shopping for online cannabis delivery, ensure that the price you are paying is due to the quality of the product you are receiving. Do the due diligence of comparing multiple online dispensaries, their products, and prices. Always ensure you are receiving your money's worth and aren't falling a victim to price hikes.
Online cannabis dispensaries in Canada are seeing extreme popularity, attracting more businesses to the market. Before committing to a cannabis delivery service, using the three factors mentioned above, do the due diligence to ensure you find a reliable company that offers a high-quality product with discreet shipping options at a reasonable and justifiable price.