Laze Teams Up With Hazey Taughtme For A Cali Cannabis Collab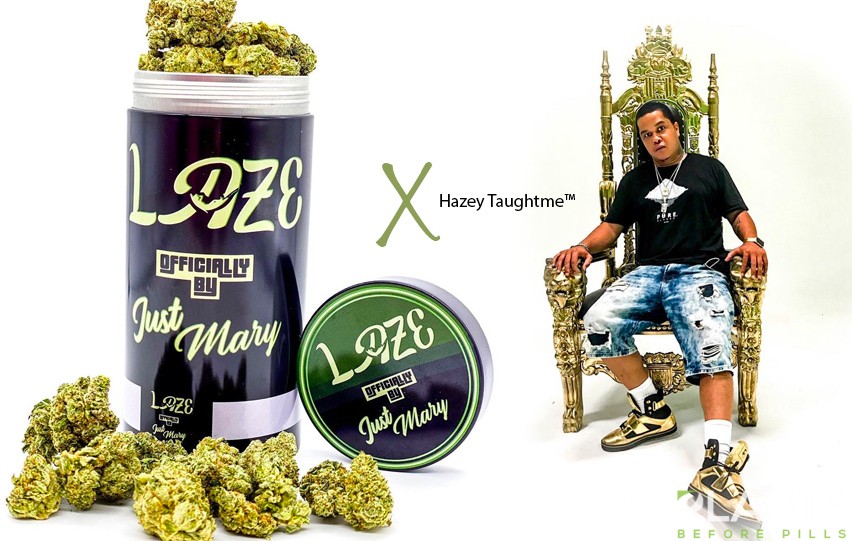 The California market is "budding" (pun intended), and there is a new player on the team; Laze Cannabis. As one of the latest products to hit the California recreational marijuana market, Laze is officially brought to you by Just Mary, Greenwood Distro, and entertainment mastermind, Hazey Taughtme™️. The parties came together to form the first childproof one ounce can with a patent-pending lid. Laze will offer consumers an inside look at making a black-owned cannabis brand through a web series to be announced in the upcoming weeks.
Better known as "Haze," Steven Palmer is a builder, strategist, entrepreneur, and social justice advocate. He aims to expand the cannabis industry for people of color, creating a larger market share in one of the country's fastest-growing sectors.
"I build brands. I connect the dots. I teach. I create." Haze said.
Background on Haze
A native of York, Pennsylvania, Haze, otherwise known as Hazey Taughtme, is the CEO of Haze Ent. It is widely regarded as one of the nation's leading brand managers. Haze is the founder/owner and the publicist for multiple companies, including Miracle Mile Studio, Black Cannabis Magazine, Laze Cannabis, and Royal Danks.
Haze has been instrumental in building the career of popular speaker and community activist Freeway Rick Ross. Like so many other clients, he has helped transform Freeway Rick Ross' image from former drug kingpin to cannabis entrepreneur, motivational speaker, and community social justice advocate. Haze himself had experienced some of the pain Freeway Rick Ross had experienced, enduring prison and moving through the criminal justice system, and emerging as a new person. Haze helped manage Freeway Rick Ross's image change, including speaking tours, book deals, film promotions, etc.
As a businessman, manager, and marketer, Haze has been at the forefront of creating opportunities for people of color in the cannabis industry. He works closely with the National Diversity & Inclusion Cannabis Alliance (NDICA) to increase aspiring entrepreneurs' awareness and opportunities.
Haze has also worked closely in the entertainment industry. He's been a music enthusiast since he was four years old, and he aspired to become an artist himself. At the age of 18, Haze wrote and sang with a group of three boys from the Harlem Boys Choir. Growing up, his father encouraged him, "If you want to pursue a music career, you also have to play an instrument." Haze took to playing the piano and keyboards for several years. "Even today, knowing how to play an instrument gives you an advantage in the industry," he explains.
Haze's work ethic is the stuff of legend. He's continuously serving his clients, partners, companies, and anyone else who's actively working with him, working from 7 AM until midnight each day, and doing it all over again the next day. He claims he doesn't have much of a personal life but is simply motivated to help create the most significant value and buzz for his clients that he possibly can. Before COVID-19 turned the year 2020 upside down, Haze put together a cannabis/CBD wellness experience for the Super Bowl party this past February for rapper and mogul Diddy.
The sky is the limit for Haze and Laze Cannabis and we look foward to watching this dynamic partnership come to life!
Discover How to Invest in CBD Stocks in a Booming Market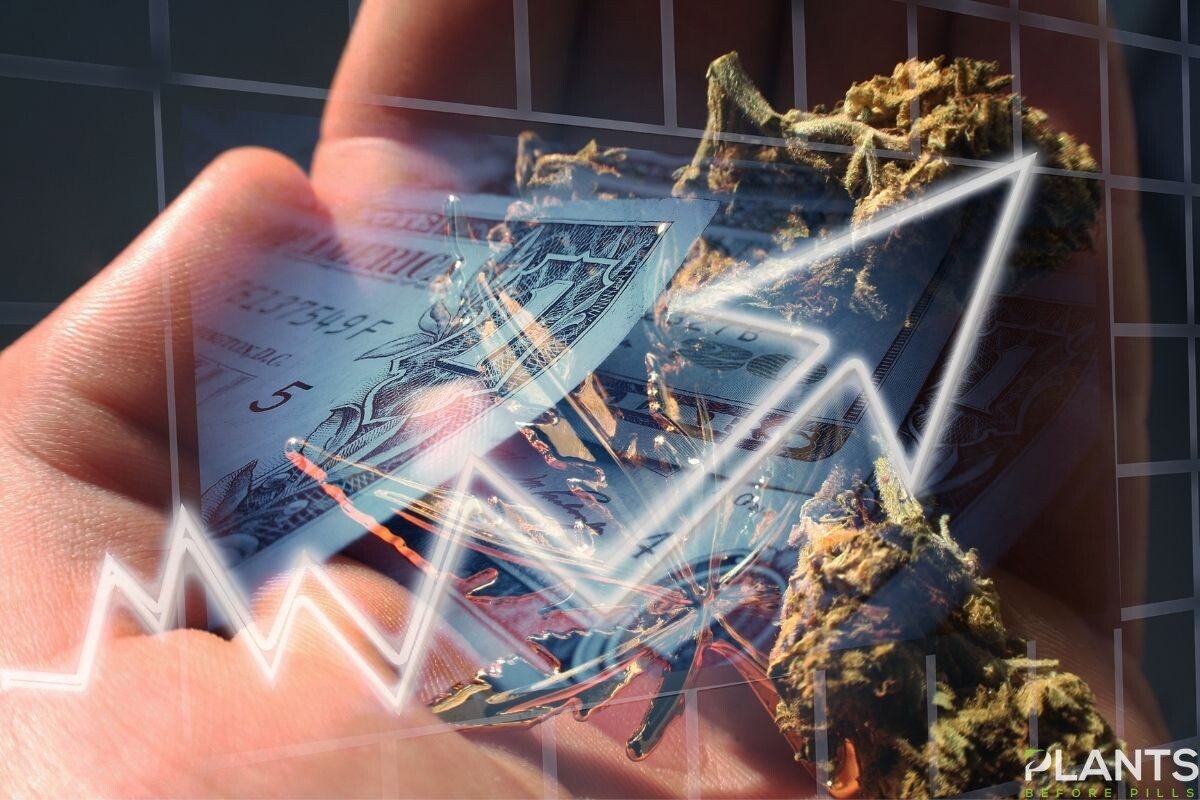 You can support the CBD industry while potentially earning from it. How do you do this? By investing in CBD stocks, of course! Here's how you can start.
The market for cannabidiol (CBD) worldwide is expected to reach $2.74 million this year. Experts also anticipate a CAGR of around 51% by 2030. As the CBD industry across the globe continues to grow, many individuals who consume cannabis and CBD may be looking for more ways to support the sector.
Know the Risks
One mistake most beginners make is thinking that they are in for guaranteed profits. The truth is, investing in stocks is one of the riskiest decisions because it is volatile. The value of stocks fluctuates as the market rises and falls. There are a lot of factors that can influence the market including public perception of CBD and cannabis, as well as the federal standing of the plant.
The good news is stocks are also known for giving high yields. The public is also becoming more open to CBD and combined with legalizations of cannabis and other favorable legislation, the market for these continues to grow.
Understand the Difference Between Cannabis and CBD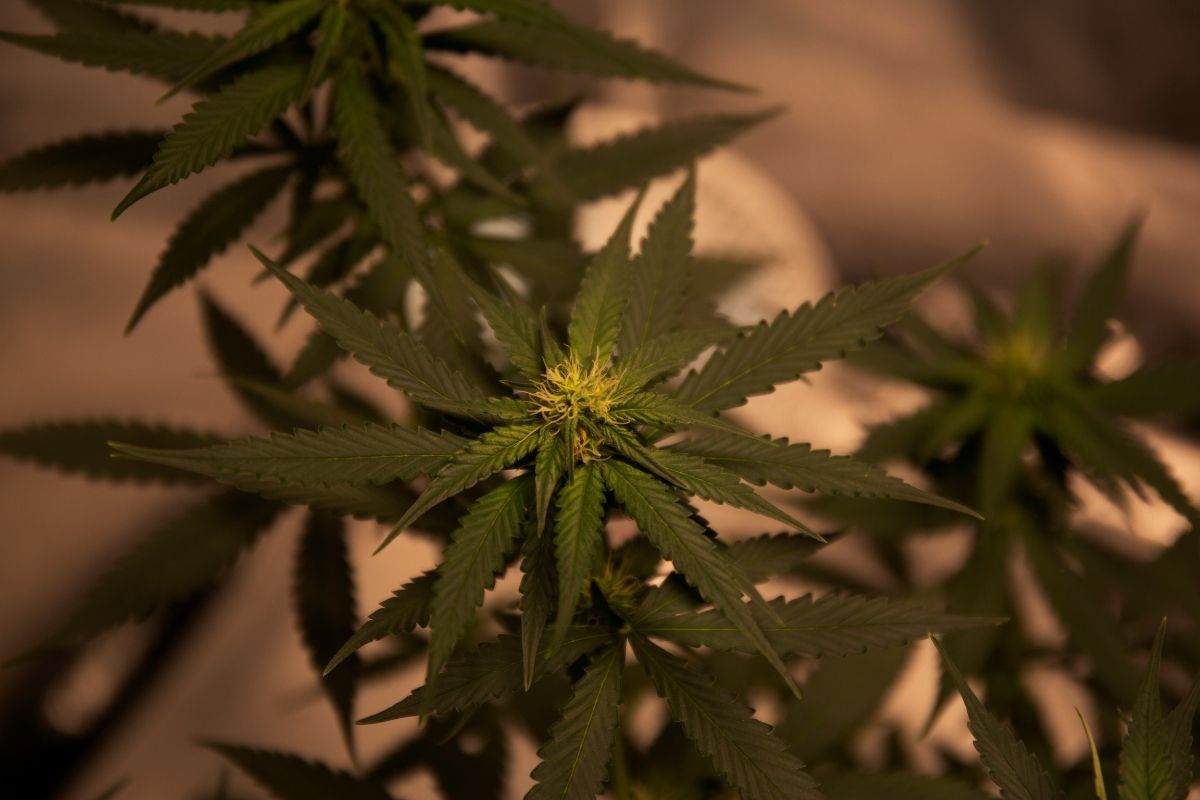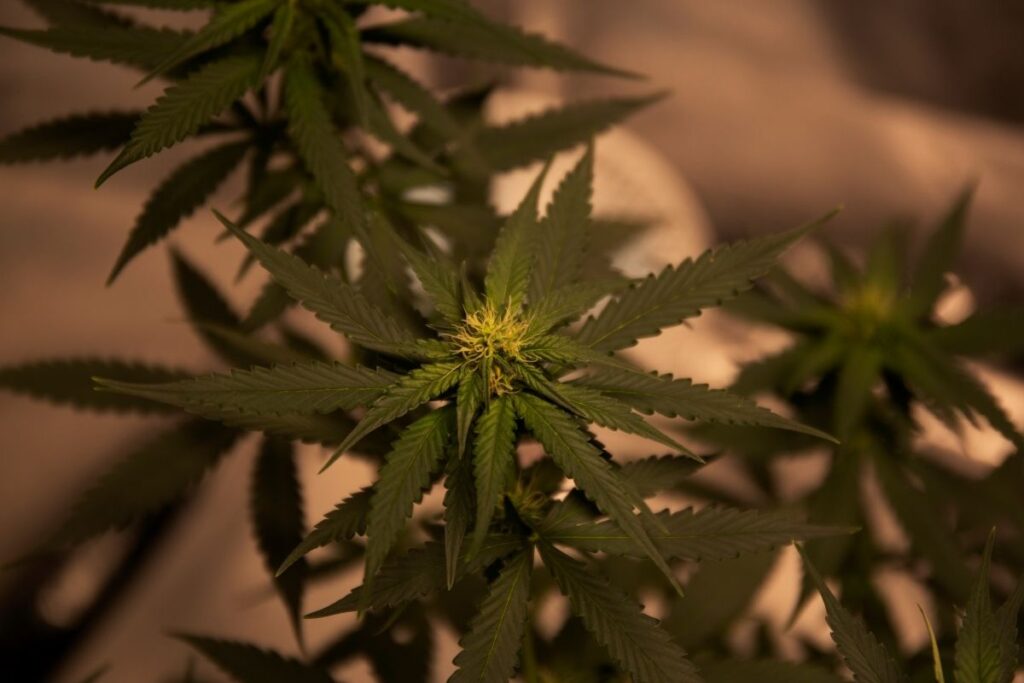 If you are intent on supporting only CBD, then you must understand how it differs from cannabis. Now, the first thing you need to know between these two is that they exist together. By this, we are referring to the fact that the cannabis plant is the source of cannabidiol used to create all kinds of CBD products, and that CBD can only be found in the plant and hemp, a species of cannabis.
It is also worth mentioning that thanks to Farm Bill 2018, the cannabinoid is accepted in more states compared to cannabis, whether recreational or medical. So, if you are looking to invest in a more widely consumed product, the CBD sector is your best bet.
Pick the Type of CBD Stock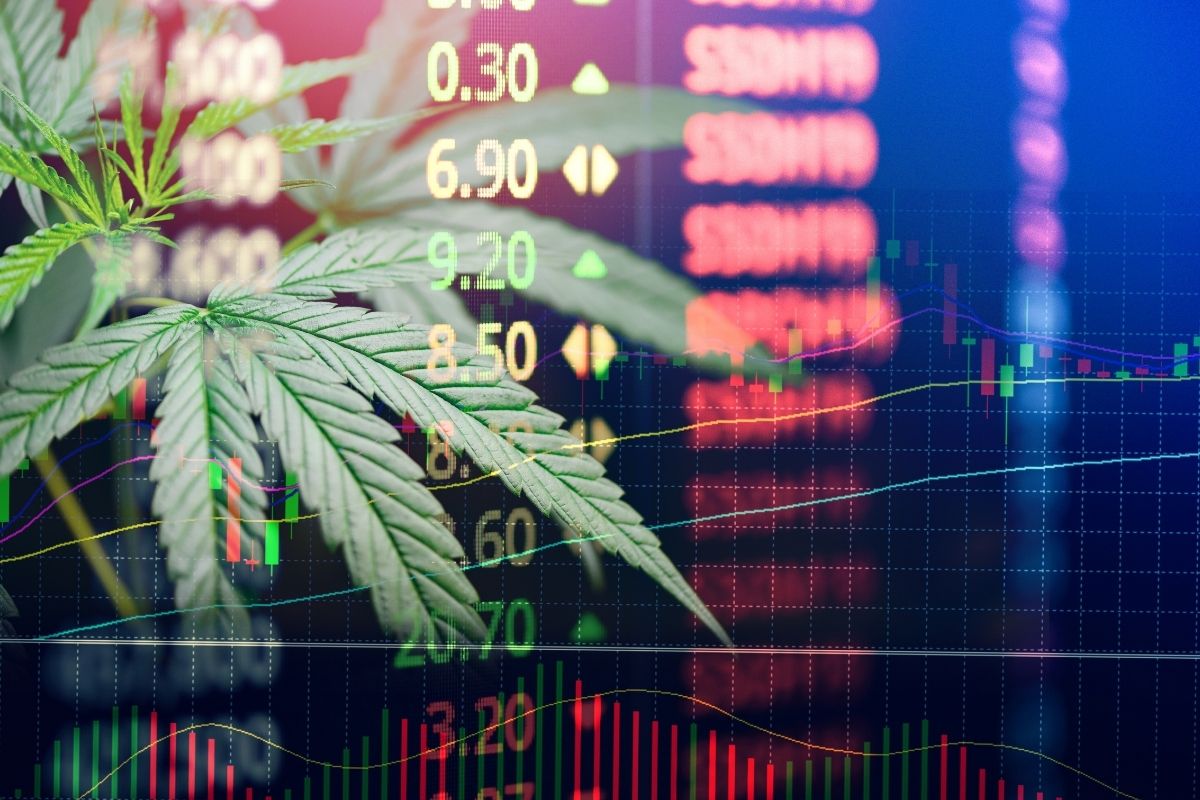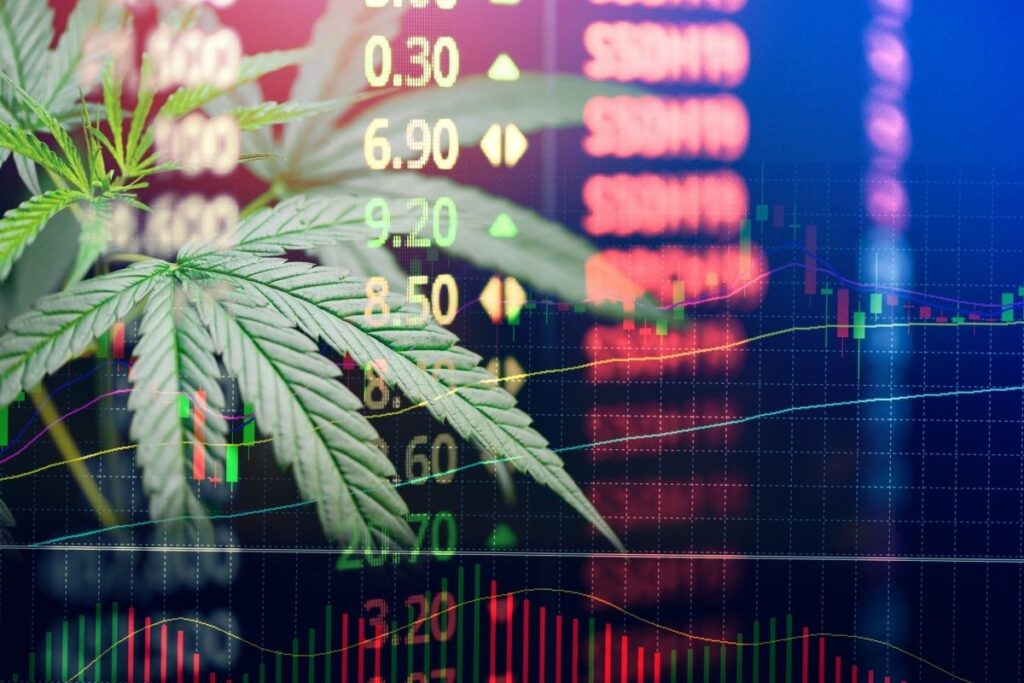 Now, you need to decide what kind of stocks you want to invest in. Do you want to invest in growers and relations? How about biotechnology firms focused on CBD? Perhaps you want to concentrate on suppliers and service providers that allow the industry to thrive? There are different types to choose from and choosing the right one can play a huge role in your success.
You want to choose something that you think will be around or needed for a long time. Consider the company you are investing in, as well. When it comes to choosing a specific company, your best choices are those that have a robust management team, viable strategies, and strong financial standing, just to name a few.
The Bottom Line
Investing in CBD stocks can be the best way to participate in the industry other than consuming products. By investing in the right stocks, you can start building your cannabis investment portfolio. Who knows? You just might accumulate enough wealth to reach affluence status.
How to start your own CBD/Hemp business in 2021 | 5 EASY steps [VIDEO]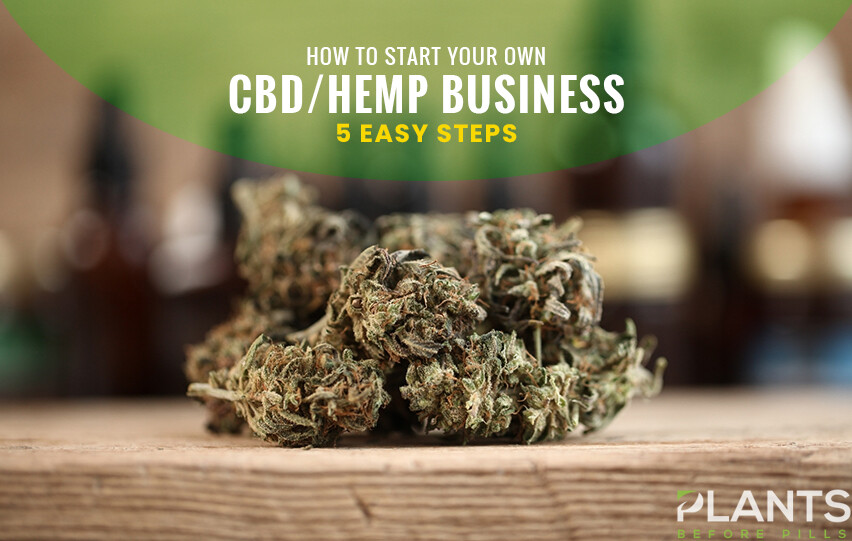 As the cannabis industry continue to evolve, starting a CBD business sounds the more enticing. Find out the necessary steps you have to take when you decide to venture into this exciting field.
CBD Trends During A Pandemic [VIDEO]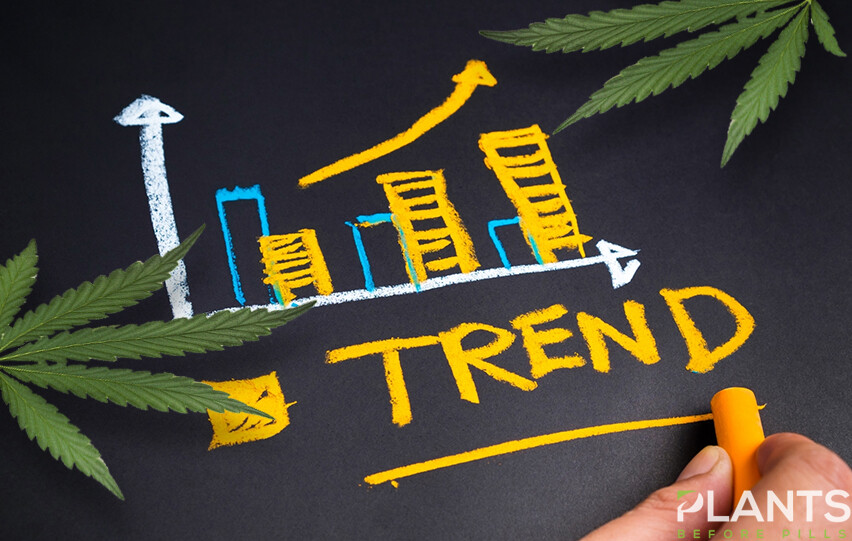 The lockdown and restrictions that Covid-19 brought caused a lot of stress with many marijuana users. Despite the obstacles, data shows that consumers found other ways to purchase CBD. These video discuses that trends that developed during the course of the pandemic and how these trends may affect the market for years to come.