What To Look For When Buying High-Quality CBD Products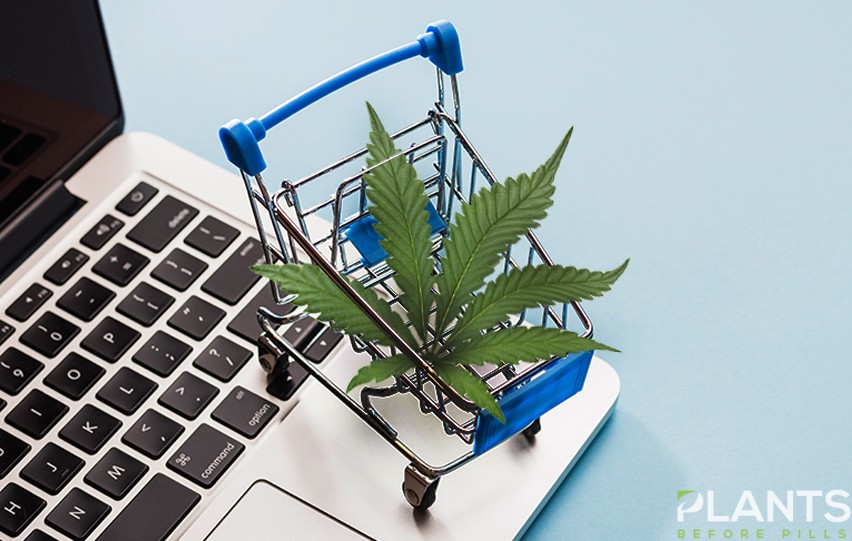 Cannabis has been around for a long time. It was used by various ancient cultures for a wide range of reasons, from religious and traditional practices to medical and recreational matters. However, the plant became stigmatized along the way, making it difficult to access the plant legally in the past decades. That is why some find it challenging to find high-quality CBD products.
Good thing a number of countries around the world are taking the initiative to legalize the plant and its cannabinoids. This includes Canada and Uruguay, as well as some parts of the United States, just to name a few. Aside from making it accessible to consumers, some research shows that legalization has a good social and cultural impact, among others.
In Europe, Luxembourg is the first and the only country as yet to legalize cannabis for production and consumption. This includes both medical and recreational marijuana. Nevertheless, you can purchase cannabidiol (CBD) products in the majority of the European countries.
When purchasing CBD products, you want to make sure that you purchase high-quality items to ensure its safety and effectiveness. Here's what you need to know when looking for high-quality products:
What exactly is Cannabidiol?
Before we proceed with the things you should look for when buying top-notch cannabidiol-infused items, you might be wondering why this cannabinoid is getting the global attention it receives. To know more about this, you need to have an understanding of its nature and what it has to offer.
First off, remember that cannabidiol is a chemical compound found in the cannabis plant. These compounds are called cannabinoids. Now, there are two most prominent cannabinoids are tetrahydrocannabinol (THC) and CBD. THC gives the plant its psychoactive properties. However, it is also known to aid medical treatments for various chronic and debilitating conditions and symptoms.
On the other hand, CBD is the main compound that gives cannabis its medicinal attributes. It is used as a medical treatment aid for a wide variety of conditions such as autoimmune diseases, neurological conditions, metabolic syndrome, neuropsychiatric illnesses, gut disorders, cardiovascular dysfunction and skin diseases.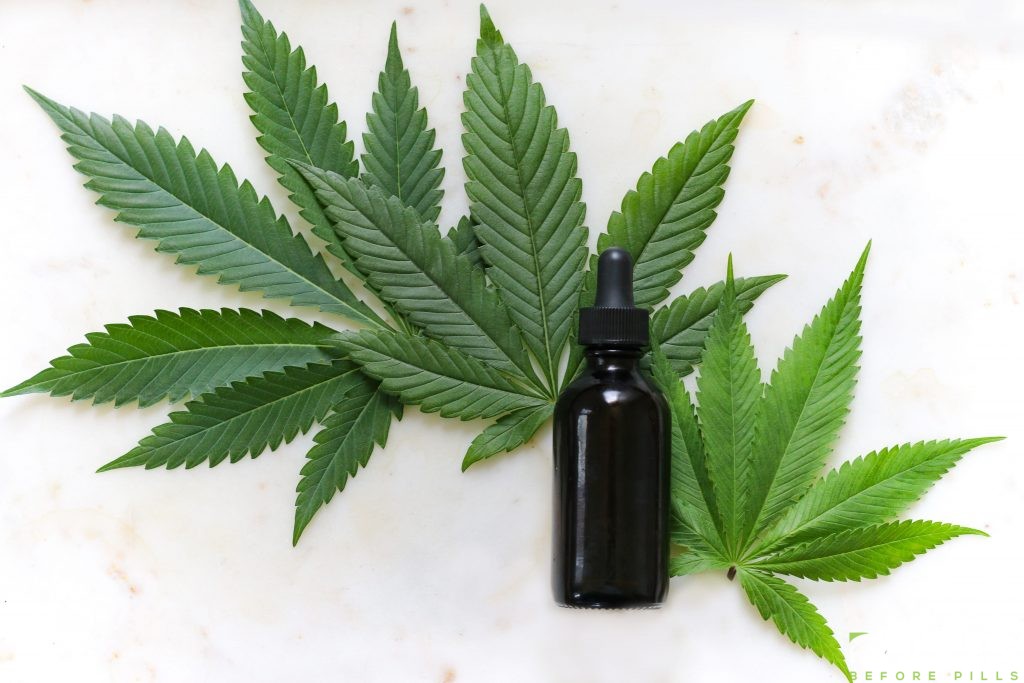 Why choose CBD?
While there are medications and other treatments that can tend to the conditions CBD can help address, many people are choosing to add the compound into their treatments because of a few important things. Here are some of the most compelling ones.
Naturally Occurring – Cannabis, the plant in which CBD is extracted from, naturally occurs in nature. Many civilizations throughout history had used the plant itself to treat different medical conditions.
Backed-Up By Research – With the historical records of medicinal uses of marijuana, researchers have been looking into the potentials of its cannabinoids. The therapeutic properties of CBD were discovered thanks to the research of these scientists.
Legitimized by Law – In light of the scientific studies that showed the attributes of the plant and its cannabinoids, some countries have decided to legalize its medical use. While recreational uses are not legal in some places, the use of CBD is allowed.
Essential Things to Consider When Buying High-Quality CBD Products
Now that you know what exactly makes cannabidiol products desirable options for many, you might be getting ready to purchase some of these items. However, you need to make sure that you get only the finest products that guarantee your safety and convenience. Look for these important things when purchasing:
Keep in mind that there are laws that companies should comply with when producing and packaging their CBD-infused items. In general, all countries in the European Union only allows products that have no more than 0.2% THC. However, there are nations that allow THC over 0.2%.
You need to see to it that the product does not exceed the legal THC content, depending on the country you are in. As mentioned, most European countries only allow 0.2% of THC. The exception to this is Switzerland (which allows 1% THC), Austria, Czech Republic and Luxembourg (which allows 0.3%), The Netherlands (which only allows 0.05% THC) and Norway and Sweden (which allow 0%).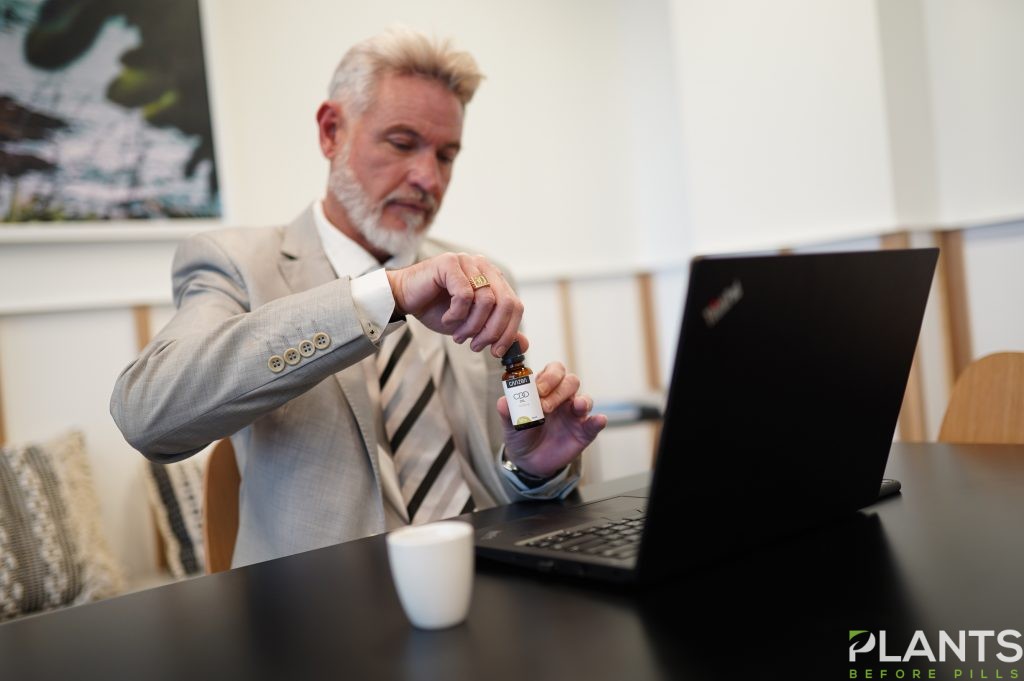 There are also countries that do not allow any CBD products including Belgium, Slovakia and possibly Russia. Ireland only allows CBD oil extracted through cold pressing. There are also nations that heavily regulate CBD, while there are others that do not have stipulations regarding the cannabinoid.
Given the laws pertaining to cannabinoid content, you need to know what type of CBD products you are purchasing. There are two kinds namely full-spectrum and isolate. When talking about full-spectrum CBD items, you are looking at those that contain other compounds present in the plant including other cannabinoids, terpenes, and oils.
As the name implies, isolates are those that are free from any other cannabinoids including THC and terpenes. This is perfect for consumers who only want to take advantage of CBD only.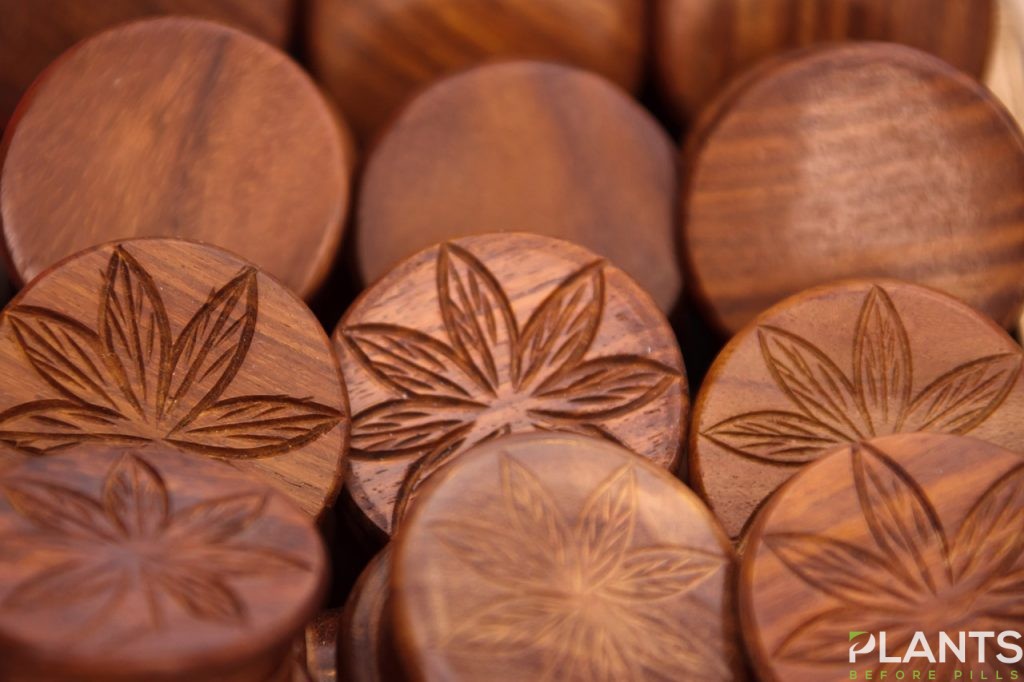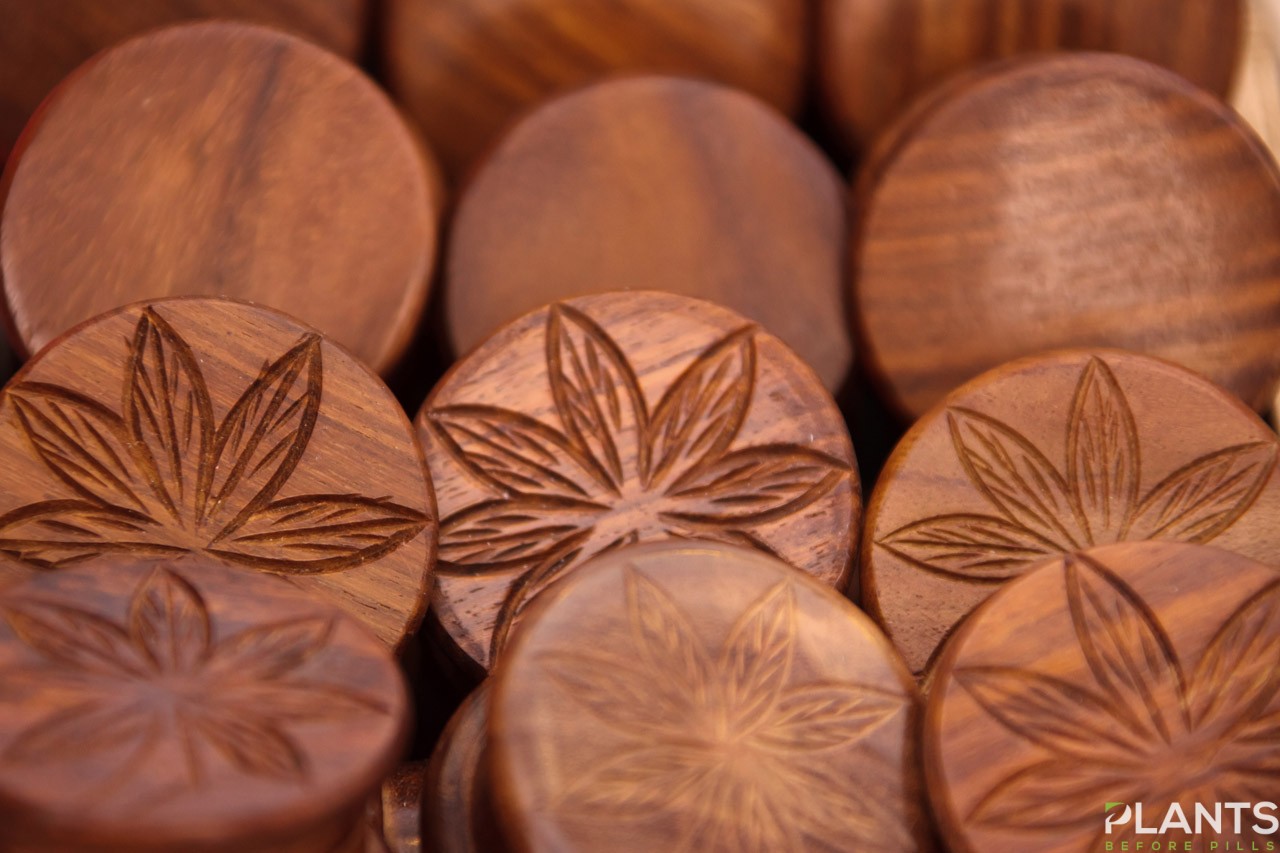 Your experience can be affected by the method of application you choose. For example, if you are treating aches and pains, topical applications can be a more effective and efficient way. Keep in mind that the European Union Novel Foods Regulation states that CBD oil should not be consumed orally. However, you can also get your hands on e-liquids which you can use for your vape pens.
How to Choose the Right Dispensary
Choosing the right product is not enough. You also want to make sure that you source your items from the right dispensaries. With the cannabis boom in various parts of the world, a whole lot of producers and distributors have popped up. Here's how you can know if you can trust the store to sell high-quality items:
First, you want to make sure that the dispensary carries that kind of product you want to purchase. Because of this, the store must have a catalog that caters to your needs and wants. If you want oils, then it must-have oils. The same applies to creams, balms, lotions, e-liquids and even pet treats. However, remember that just because a dispensary has a wide variety of offerings does not automatically mean that it has top-notch items.
One of the best ways to know if you can trust the store to deliver first-class items is to see how meticulous their production process is. This means that they take quality assurance seriously and are taking the necessary steps to ensure that their offerings reach customers in its finest state.
Producers that have such thorough procedures are bound to inform their customers about the fact. So, make it a point to check their website. Look for assessment procedures such as third-party testing and other laboratory evaluations. This is a way for them to ensure that the product contains the right amount with the help of objective parties to guarantee impartial results. You can also check if the company is listed on a reliable cannabis directory online. See the feedback and reviews of their previous customers.
A reputable and consumer-friendly dispensary knows that every individual has their own preferences and even dietary restrictions. Because of this, they see to it that their products are properly labeled. This way, they ensure that prospective consumers are informed about the contents of the products that can react negatively in their system.
This is why you should look for allergen warnings and other dietary notices. Check the website or the label regarding contents that are potentially harmful to you. This includes gluten.
If you live in a country where there are restrictions about the extraction methods, make it a point to look for such indications. The website or label should say whether the compound is obtained through cold pressing, solvent or other processes.
Individuals who have advocacies would appreciate doing business with companies that share their values. So, do your research about your prospective dispensary. Some of the most common features of such companies and products include cruelty-free, organic, vegan and sourced from non-GMO plants.
Lastly, you want to make sure that the dispensary strives to provide excellent customer support. Start from checking if it delivers to your country of residence. Then, check if it allows payment through the methods you prefer. Free shipping promos, efficient issues addressing, and guarantees are also great indications of a good dispensary.
Keep in mind…
High-quality products are bound to be effective. However, remember that it may take some time for you to take effect. So, remember to consume only the right amount and wait for a few minutes to feel its effect. Do not proceed to use more to avoid overconsumption and wasting products. Should you find yourself unsure of how to properly consume the product, do yourself a favor and enquire from your dispensary.
The Bottom Line
Cannabidiol is one of the most promising naturally occurring products to break into various markets in the world. Because it is becoming more and more popular, it is up to you as the consumer to find only the best quality products from the most reputable and finest dispensaries. This way, you can ensure that your experience with cannabidiol will be exceptional, yet safe and effective.
One of the trusted brands many look to is Canzon, which is currently the fastest-growing CBD brand in the EU. A company like Canzon offers a wide range of quality, third-party lab-tested CBD products thanks to its use of premium Hemp. Among its advantages, they give 30-day money back guarantee, free shipping from 70 EURO and excellent customer support.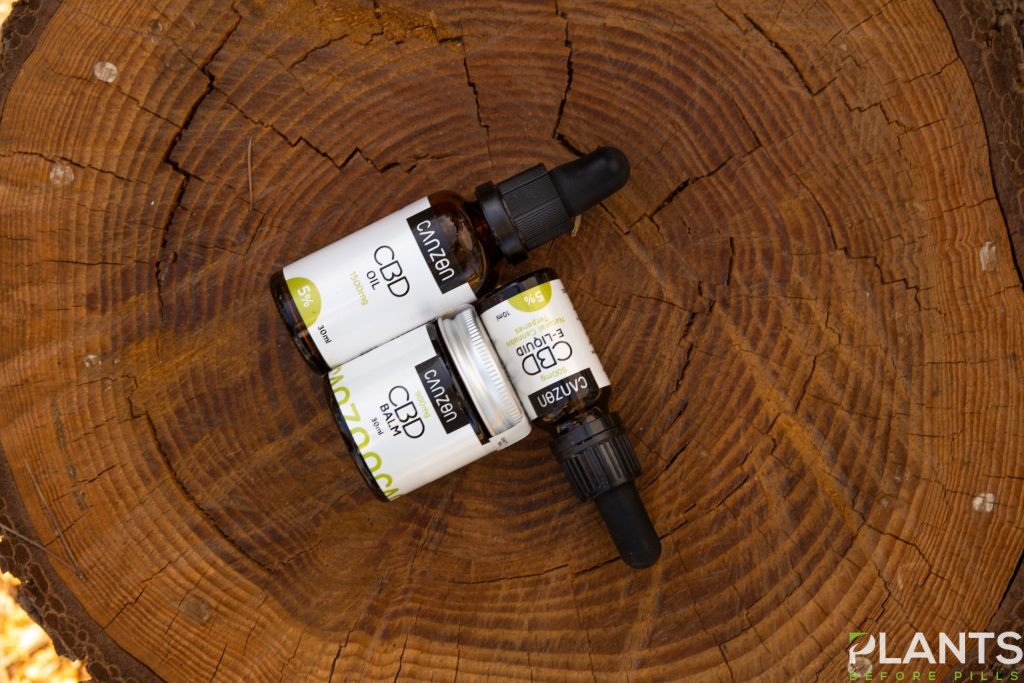 Is CBD Oil Good for Pets?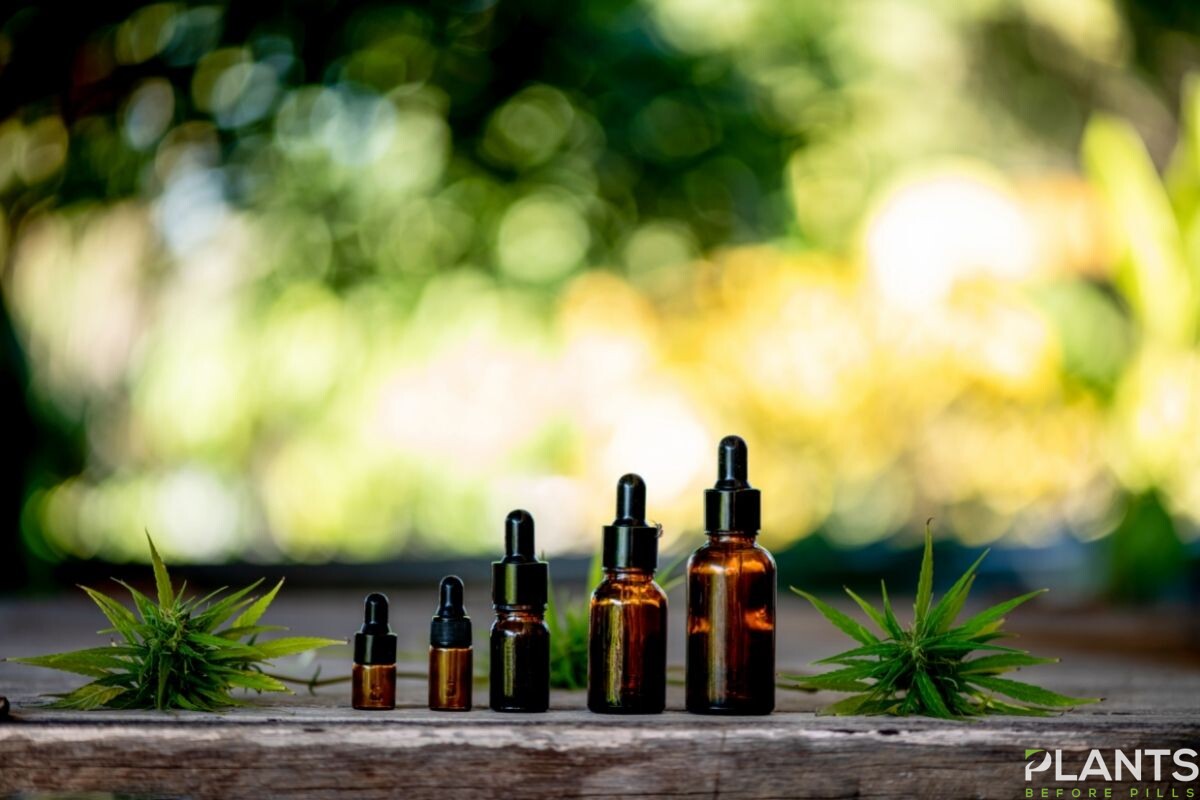 When it comes to CBD oil for pets, like with any other pet wellness fad, there is a lot of information circulating around online, and it's tough to tell what's true and what's not. Medical marijuana is a legal alternative in several jurisdictions for those suffering from seizures, discomfort, stress, and other conditions.
CBD for dogs, in the form of products like CBD oil for dogs or CBD dog treats, is naturally causing pet parents and vets to question if it might give the same advantages. You'll discover more about how CBD affects your dogs in this article. Continue reading.
How Does CBD Affects Pets?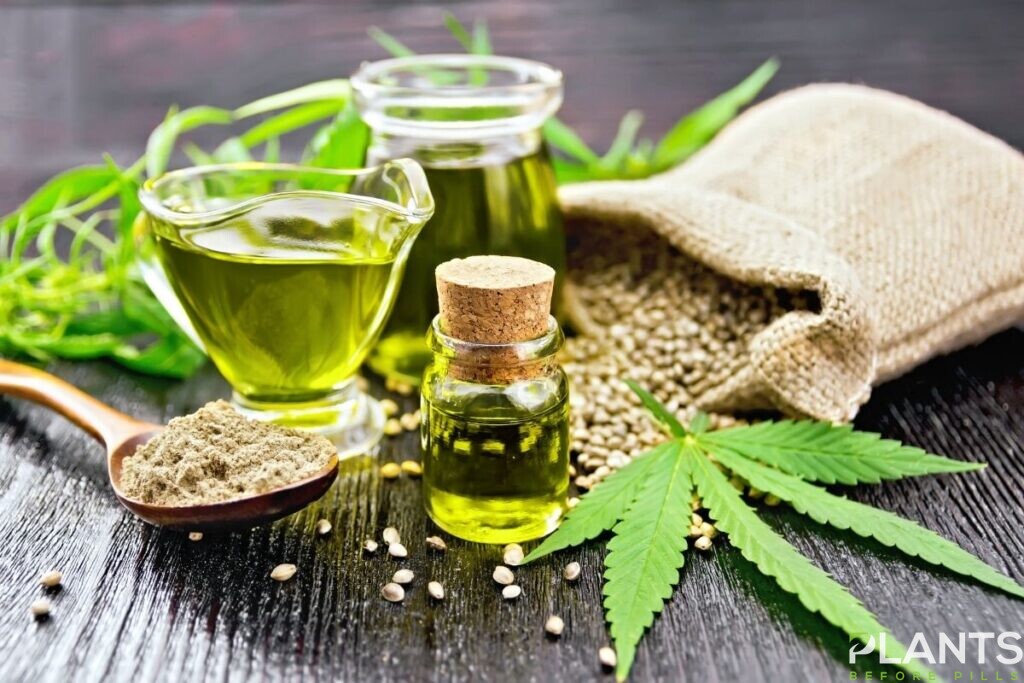 There hasn't been a scientific research on how CBD influences animals yet. Cannabinoids act with endocannabinoid receptors in the peripheral sensory neurological networks, which assist regulate bodily equilibrium and keep it in a healthy normal condition, according to experts.
Possible Benefits of CBD for Pets
CBD has been found to be very helpful to dogs in recent research. It helps dogs with anxiety, seizures, discomfort, and inflammation, as well as improving skin problems.
For pets, CBD may offer even greater advantages. It has been found to help with depression, stomach problems, glaucoma, insomnia, and other conditions in people. Because people and dogs appear to be influenced by CBD in similar ways, several scientists are now attempting to determine if dogs may benefit from CBD in the same ways as humans.
While there is no conclusive scientific proof that CBD may alleviate pain, specifically neuropathic pain, or assist control seizures in dogs, there is circumstantial evidence from dog owners that it can.
CBD is also utilized for anti-inflammatory qualities, cardiac benefits, anti-nausea effects, hunger stimulation, anti-anxiety effects, and perhaps anti-cancer advantages, according to Dr. Klein, but there is no convincing research on this application.
Look Out for the Risks
The efficacy and risks of CBD use in pets are still to be investigated. CBD has not been authorized by the US Food and Drug Administration, therefore there is no dosage schedule available. Reports appear concerning dogs becoming drowsy or sedated after receiving exceptionally high dosages of CBD, however these effects tend to go away eventually.
When CBD is given to a pet that is on an anti-inflammatory medicine like Rimadyl, it appears to have no pharmacological complications.
Any medicine or supplement has the potential to cause a negative response. When feeding your dog something new, it's usually a good idea to start with tiny quantities and then constantly monitor the results. Also, please consult your veterinarian before taking any action.
Choose the Right CBD Product for Your Pet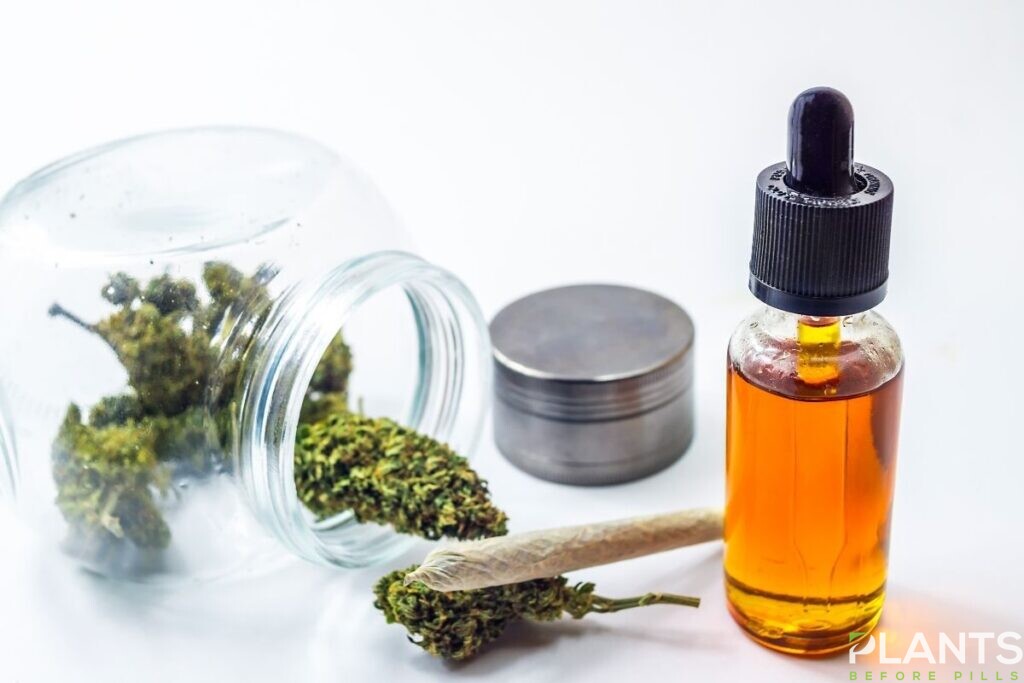 When it comes to administering CBD to your pet, there are several factors to keep in mind when looking for the finest CBD products. To begin, make certain you're feeding your dog high-quality CBD oil.
There are several firms that provide CBD oil for dogs, but only a few provide high-quality goods. They should be able to produce documents proving that their items have been tested. It's also a good idea to look into internet reviews to see if a company follows through on their claims.
Full-spectrum CBD oil is the finest CBD oil for pets. This is preferable to a product termed "CBD isolate." Full-spectrum CBD oil has trace quantities of additional useful cannabinoids that act in tandem with CBD oil to enhance its effect. Instead of CBD isolate, most doctors prescribe full-spectrum CBD oil for dogs.
Conclusion
CBD can be extremely beneficial to pet parents worldwide, since it offers several benefits for our canine companions. If you're unsure, see a veterinarian. There are many excellent CBD products available for your dogs; you simply have to search hard.
How Using CBD Oil Can Lead to Better Sleep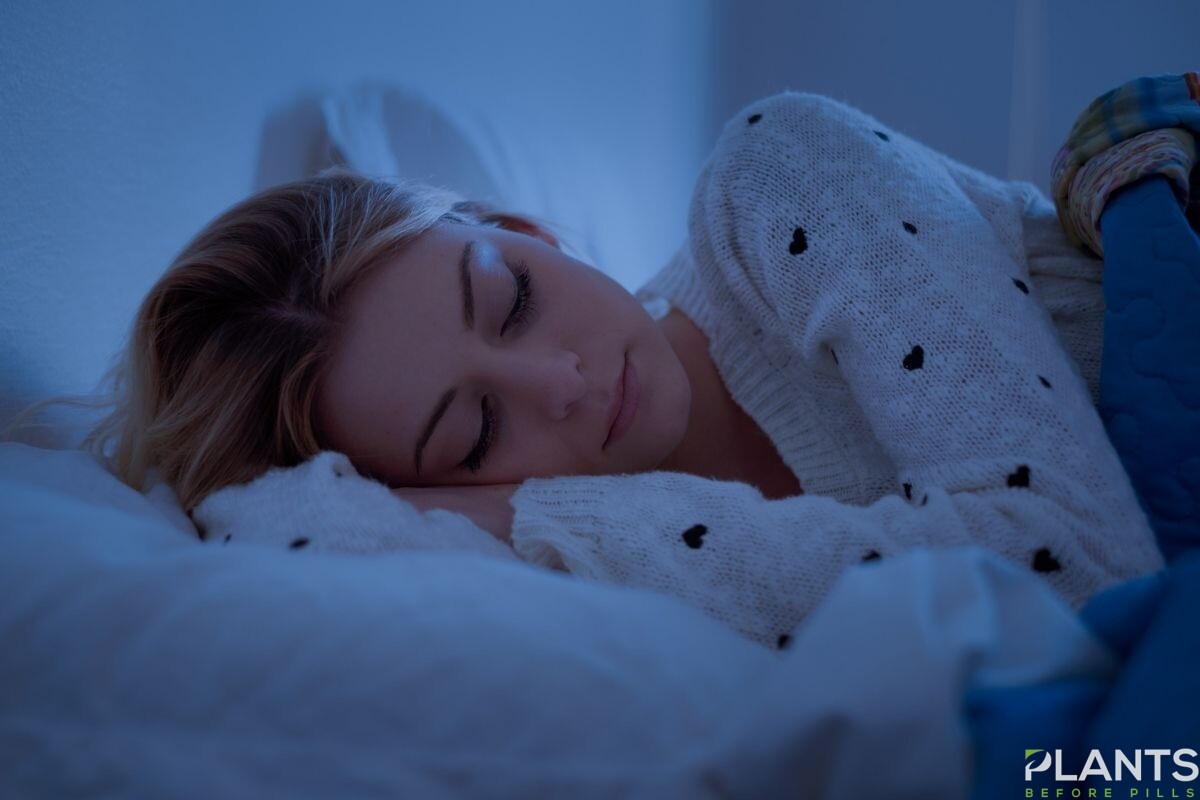 Sleep is an essential part of our lives and while its importance is emphasized every so often, there are people who simply do not get to have the luxury to lie in bed at peace every night. For those unlucky ones, you definitely know how hard it is to go about your day.
While sleeping aids and pills are the norm, these can make one feel like they did not even sleep well. Thankfully, there are now many options where cannabidiol or CBD oil can help address these concerns and help individuals get the best sleep of their life. Learn more about CBD in this article.
CBD Oil for Sleep and Insomnia – Why it Works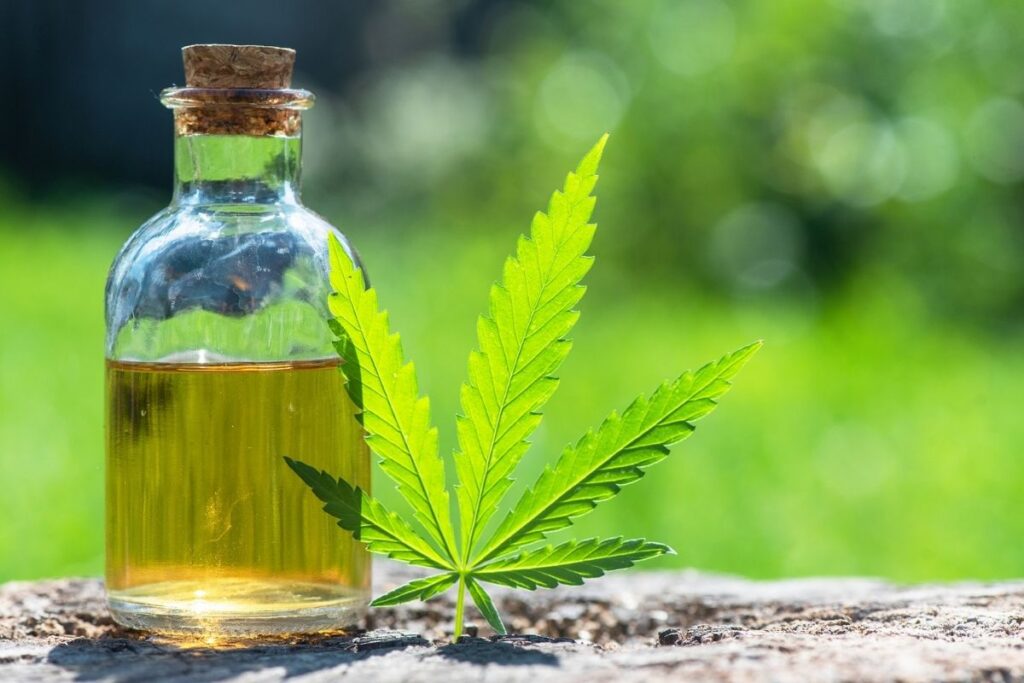 Cannabidiol is a cannabis compound that is normally extracted from the hemp or the cannabis plant. It does not have psychoactive properties compared to that of tetrahydrocannabinol (THC) and is non-impairing. It is usually taken by individuals who suffer from chronic pain, but there have been studies where it has been found to be effective as a sleep aid as well.
People who have insomnia generally have little not to sleep due to stress or other mental health concerns. Those who have anxiety or stress are also found to have high cortisol levels. Both of these lead to more nighttime awakenings, and therefore, less sleep.
There are studies and analyses that show CBD products, taken in conjunction with other prescribed medications, significantly improved the sleeping patterns of individuals who suffered from stress and insomnia at lower doses. A higher dose of cannabidiol can be otherwise sedating.
Although anxiety is not a sleep disorder per se, it can contribute to one's poor sleep quality. CBD oil can help combat the symptoms of anxiety and other disorders related to this by inhibiting receptors that are in charge of regulating fear and anxiety, leading individuals to get better sleep over time.
Incorporating Cannabidiol in Your Nightly Routine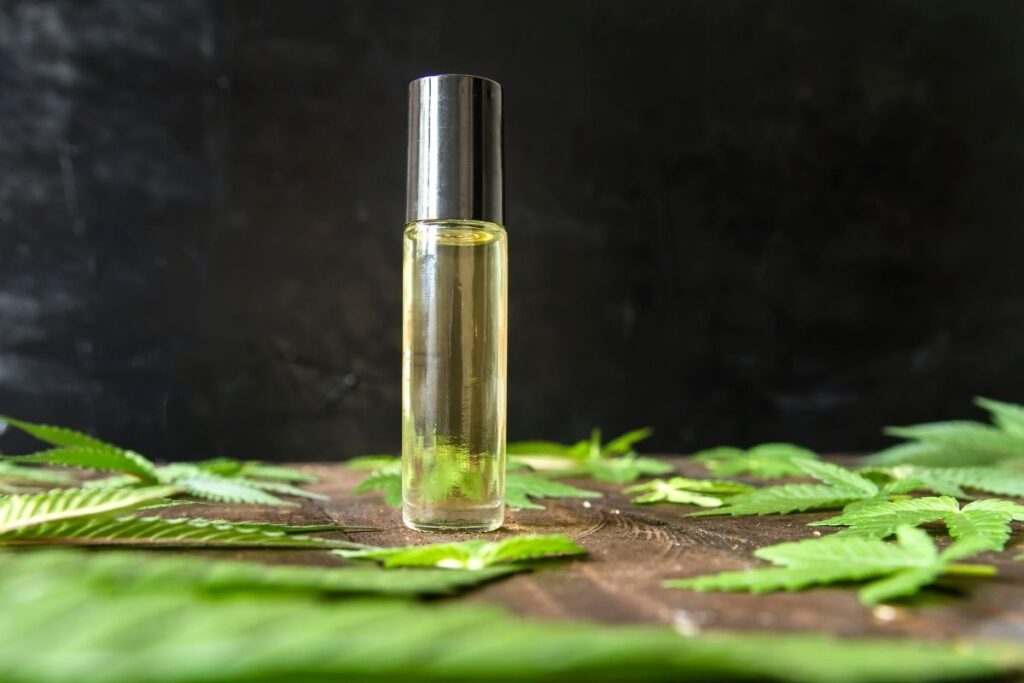 There are still no standard dosing recommendations and regulations for taking CBD oil products. However, manufacturers often provide their instructions for taking these depending on their formulation and product.
Bear in mind that starting low and small is the best way to go, especially for beginners who simply want to improve their sleep. This can be anywhere from 5 to 25 milligrams depending on the person. Taken orally, cannabidiol can work its effects from 30 minutes to around 2 hours.
You can start by making your own CBD sleep cocktail as a delicious way to cap of your night. This recipe by writer and cannabidiol expert Gabriel Aly is simple enough to make, with a blend of cherry juice and white grape juice taking center stage.
Alternatively, you can also take CBD gummies and pop one or a couple right before bed and let it work its magic.
The Bottom Line
For those of you who are not getting enough sleep and want to try anything other than prescription and over-the-counter drugs, using CBD products might work wonders for your beauty rest. With an extensive variety on the market to choose from, you are sure to find one that you'll love through and through.
How to Not Get Munchies When You Are High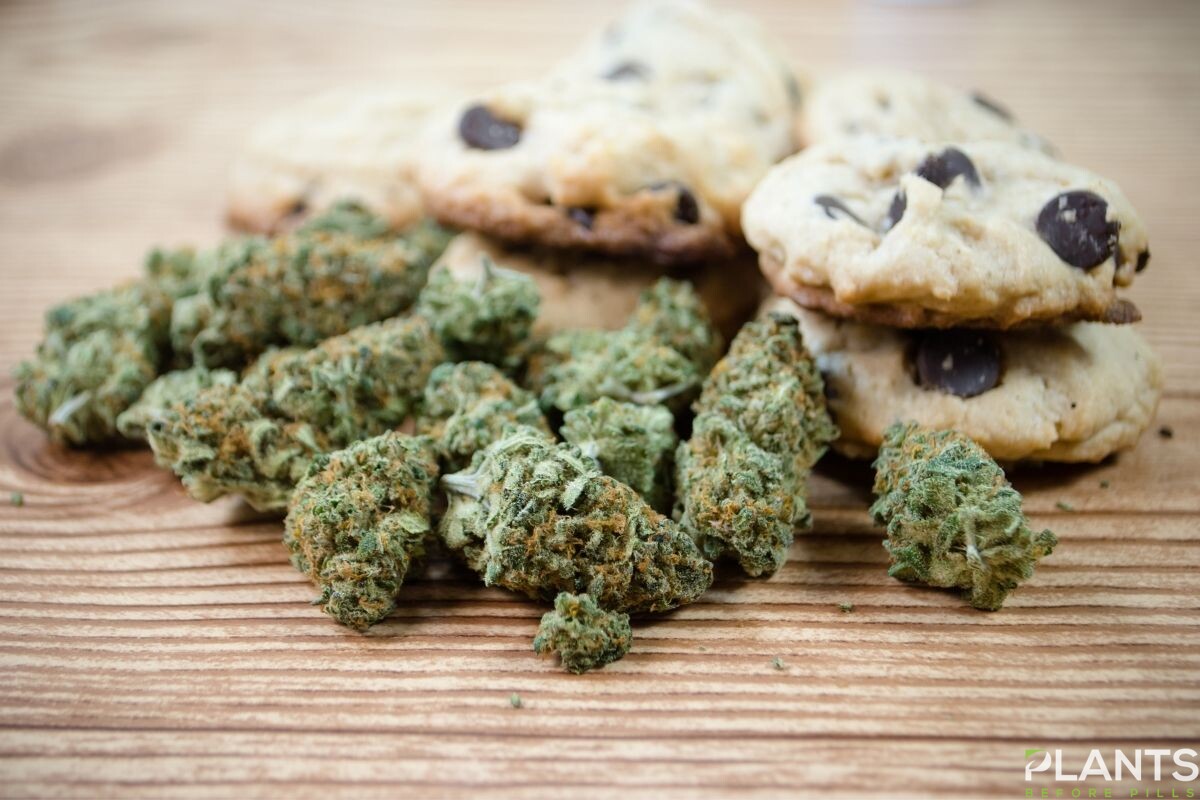 One of the most well-known marijuana side effects is the munchies. It's frequently linked to the traditional stoner lifestyle. According to the Centers for Disease Control and Prevention, roughly 36% of people in the United States are obese.
As a result, getting high and eating it all insight isn't recommended if you fall into this category. Cannabis users, on the other hand, are less likely to become overweight. However, there are several advantages to eating properly as frequently as feasible.
It's difficult to stave off food cravings while you're using some marijuana strains. The normal outcome is that you consume everything that comes your way. Avoiding pot is one strategy to avoid overindulging in junk food. We'll show you how to avoid getting the munchies when high in this post. Continue reading for more information.
Tip #1: Freshen Up!
When you're the type of person who can't stop at just a bite of chocolate, there is a technique to stop yourself. Brushing your teeth or gargling with mouthwash might help you avoid overindulging in junk food.
This strange feeling has a scientific reason. Proteins coat your tongue and serve as sensors for food particles. When these particles come into touch with beverages or food, they transmit a signal to the brain.
Tip #2: Find a Distraction
You'll eventually crumble if you spend lots of time thinking about how starving you are. A better option is to divert your attention in any way feasible. Completing domestic tasks or taking a shower are examples of this.
Going outside and exploring is also a wonderful option. Nature is amazing in and of itself, but stoned people appreciate it much more.
Tip #3: Workout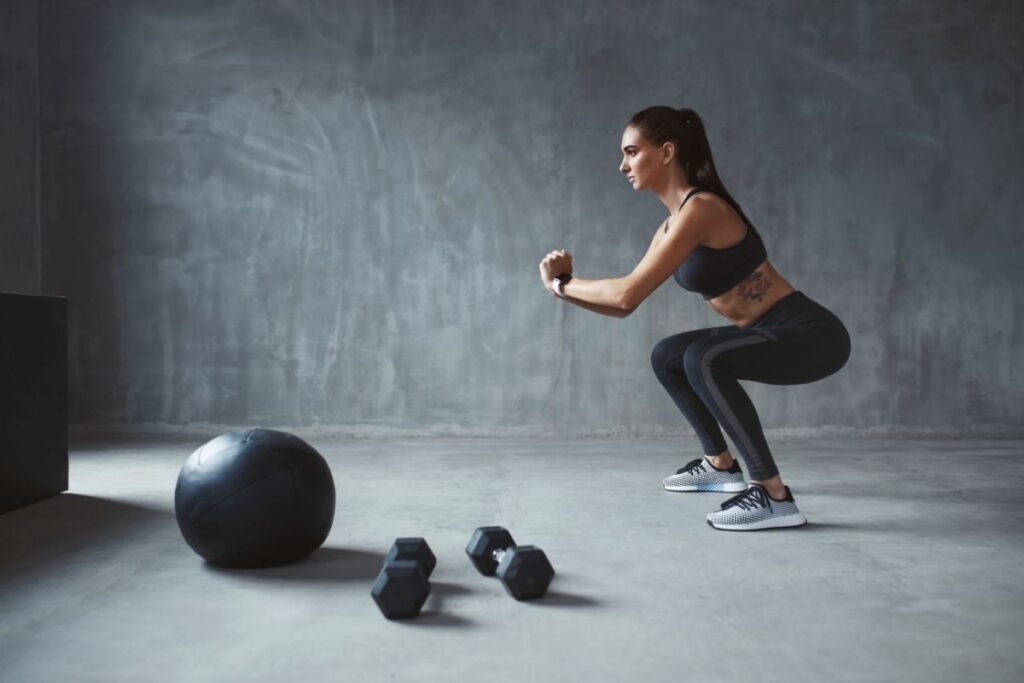 Some folks like to use cannabis before working out. In many situations, it enhances the experience and might encourage someone to do an activity they had previously avoided.
As a consequence, you have a few choices. Before you consider smoking pot, get some exercise. At the very least, you will have 'earned' the extra calories you want to consume later. You may also use marijuana before working out. Grab a protein bar or drink a protein smoothie after you've finished your workout.
You could find that your need for cookies or any sweets isn't as intense as it once was. Furthermore, by teaching your brain to associate hunger with activity, you create a better association.
Tip #4: Take a Nap
Two hormones, ghrelin and leptin, regulate your hunger in part. Ghrelin is the hormone that makes you hungry, while leptin is the hormone that tells you when you've had enough to eat.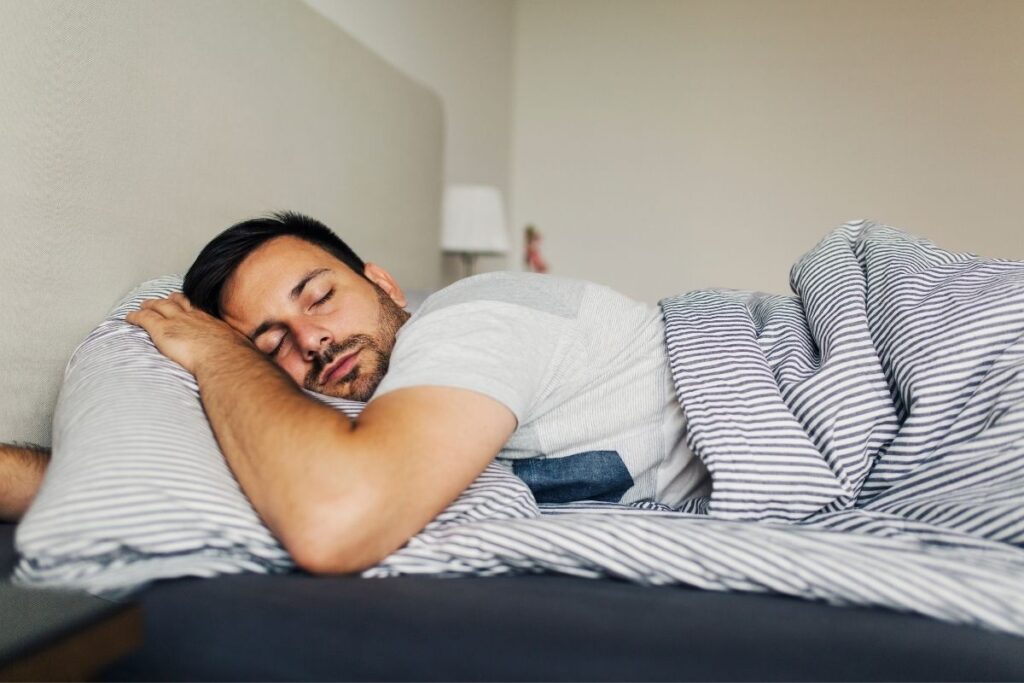 Insufficient sleep has also been proven to raise ghrelin while reducing leptin levels in studies. As a result, you're more inclined to overeat during the day.
Tip #5: Keep Yourself Hydrated
On average, humans should drink about two liters of water each day. According to one poll, over 80% of working Americans claim they don't drink enough water. It's uncommon since it's a readily available, inexpensive, and bountiful resource. Indeed, we have a habit of wasting a lot of water while not drinking enough of it.
The thirst sensation you're experiencing is a sign that you're already dehydrated. If you start to have the munchies, try drinking some fluids beforehand to see what happens. You could find that your apparently uncontrollable need to devour it all in sight has subsided a little. Staying hydrated can also help with marijuana-related side symptoms including dry eyes, cottonmouth, and disorientation.
Final Thoughts
If you're a regular cannabis user, you might find it difficult to stay away from the munchies entirely. It's quite OK to give up a little control. You may consume a reasonable quantity of junk food as long as you keep your junk food purchases under control.
Furthermore, you must remember to say "enough," which is difficult when stoned. It's also important to keep in mind that you can't drive after using marijuana.