Cannabis in the Time of Coronavirus: What You Need to Do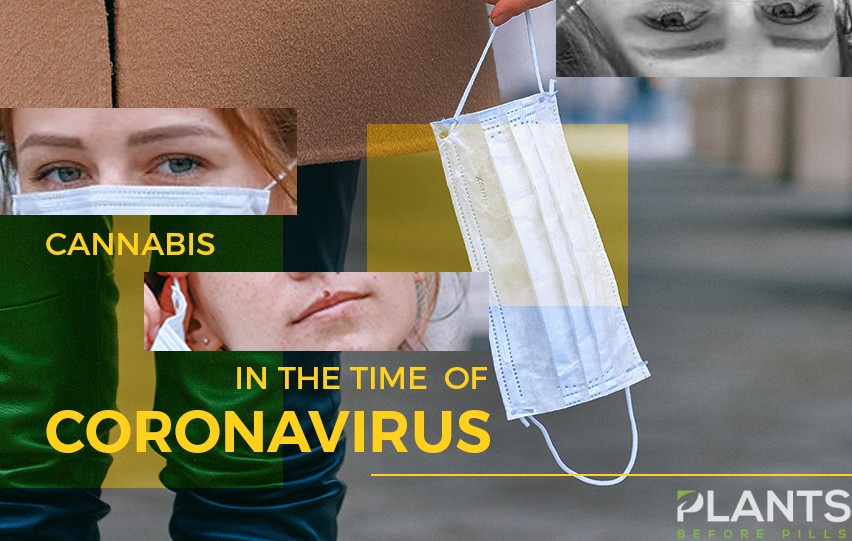 These days, almost everyone has become increasingly aware of the novel coronavirus known as COVID-19. With the growing concern over the disease, it comes as no surprise that many individuals and industries are taking precautions against the virus. Obviously, people aren't immune to the virus, which is why state and local government units have enacted certain measures to prevent the further spread of the coronavirus.
Despite undertaking the aforementioned steps, the disease has evolved into a global pandemic. As its reach continues to grow, the seemingly impenetrable cannabis industry has started to become affected. From the loss of suppliers for cannabis products to canceling cannabis-centric events, the industry is taking a huge loss as each day passes.
Although medical marijuana and CBD oil are recognized for its healing properties and medical benefits, the recent outbreak poses challenges not only to researchers and responders in the medical field but also to those in the cannabis industry. In fact, there are still little to no studies conducted on the effectivity of CBD products in battling COVID-19. Still, it cannot be denied that there are a few things already known about the relationship of cannabis and one's general health and wellness, so there's sure to be a number of medicinal benefits that can both prevent and cure symptoms that may bear similarities to the novel coronavirus.
If you find yourself worrying about your business or your trusted dispensary, as well as the gatherings you have with your friends, here are a few things worth reading about to give you more information.
Cannabis Products and Businesses Amid the Covid-19 Outbreak
Over the past few years, more and more nations and areas in the United States have opened its doors to the wonders of cannabis. This shows the industry's willingness to embrace not only change and the economic boost that comes with it, but also to cater to a wider range of businesses and people coming from all walks of life. In the past year alone, there have been numerous states in the U.S. who have legalized and decriminalized marijuana, and other countries today are slowly looking into changing their laws regarding the drug. The website Soft Secrets devotes a lot of time and effort to help the legalization efforts.
Cannabis businesses and dispensaries, especially those that offer a variety of strains, CBD oil products, and even cannabidiol skincare are particularly popular. Even those that offer CBD vape kits as part of their line have experienced a high rate of success. The same goes for firms that ventured into health and wellness – with a particular focus on CBD oil what it can do for the body. For example, CannabisDeals is a price comparison site serving the UK cannabis market, helping consumers find offers and reviews quickly both for medical and recreational cannabis – CBD & THC.
However, the recent coronavirus outbreak proves that even the strongest and most-demand industries today are not safe. Having started in China, the virus has affected countless companies and manufacturers in China alone – most of which hold partnerships and professional relations with cannabis-based businesses in the United States, Canada, and other parts of the globe. Cannabis corporations have seen their stock markets and individuals components suffer from this. With the disease far from being addressed, the field could struggle further.
According to The Motley Fool, shares from companies such as Canopy Growth and Curaleaf Holdings have significantly declined in the past month alone. Apart from these corporations struggling to keep their business afloat, there also concerns from the vaping sector, most of which source their CBD vape kits and parts from China, such as vaporizers and other essential items. Other firms are also worried about their packaging and specialty equipment, particularly those that come from China as well.
In spite of these concerns, The Hollywood Reporter states that there are some firms who have managed to turn the pandemic around and work the current landscape. Case in point: Calexo, Caliva, Lowell Farms, NUG, and Sweet Flower are very much enjoying the boost in business in the Los Angeles area. Since the start of the outbreak, these aforementioned companies experienced a rise in customer demand. With the tension running high, people from Los Angeles are also stocking up on their dose of CBD products and other marijuana goodies.
NUG saw approximately 1,000 customers on a weekday, while Lowell Farms have sold a number of pre-rolls. Delivery services Caliva also enjoyed a similar experience, with the company reporting "record-breaking sales over the past two weeks." The owners chalk this bulk-buying to the anxiety and stress-relieving properties that cannabis has.
Tips and Tricks for Navigating the Current Landscape
As you may already know, CBD oil products and cannabis generally have a relaxing effect for users, which is why many turn to this in such troubling times. With many countries and cities on lockdown and city-wide quarantines, cannabis enthusiasts may do well evaluate their current routines, and we're not just talking about smoking and consuming CBD edibles. Of course, frequent handwashing and avoiding crowds are still best, no matter how many medicinal properties the drug might bring.
If you are wondering how to enjoy your favorite cannabis products without compromising your health and others' condition, here are some steps you should definitely observe.
Stop Sharing Paraphernalia
Since COVID-19 is more than just the flu, taking extra measures to prevent its spread is no doubt essential. Frequent marijuana smokers and cannabis enthusiasts may know the drill all too well. Apart from paying closer attention to everyone health and coughing patterns, the most sensible thing to do from the very start is to shop sharing paraphernalia.
In cannabis culture, sharing CBD vaping kits or even joints are the norm, especially when it's with a big group. Known as the puff-and-pass, this custom is widely regarded in the community primarily because it brings a sense of unity and oneness within the group, as well as promotes further socialization. However, now that the virus is still very much prevalent, one of the precautions that enthusiasts like you can take is to stop passing joints and vapes around and instead, focus on building and using your own supply.
Practice Social Distancing and Take Note of Cancelled Events
Now that the virus is fast spreading into different nations and areas, social distancing is being widely advocated for by health professionals. And rightly so since this allows individuals to prevent exacerbating the disease and furthering its reach through contact.
Because of the recent outbreak, you may have noticed that numerous cannabis-related events and conferences have been canceled. As a matter of fact, if this global pandemic continues to escalate over time, you can expect 4/20 to be canceled as well. Festivals, concerts, and other mass gatherings are being canceled or postponed at a later date, and while this may totally ruin the vibe, know that the government is only looking after the citizens' best interests. Although you may be tempted to still continue going to parties, know that the chances of you acquiring the disease also increase every time you come in contact with other people.
In the event, you cannot avoid meeting other like-minded individuals, make sure not to make physical contact with others. Greeting and talking with them from a distance, say one to three meters, may already be fine. However, don't shake hands to avoid contaminating your goods or even spreading bacteria.
Sick or not sick, washing your hands properly should be one thing you're always doing. According to the Centers for Disease Control and Prevention (CDC), washing your hands is one of the most effective ways of preventing the transmission of germs and diseases to other people. At the same time, this practice also allows you to stop getting sick. Since our hands are touching a variety of surfaces that may be ridden with the virus, the best thing to do is by frequent handwashing.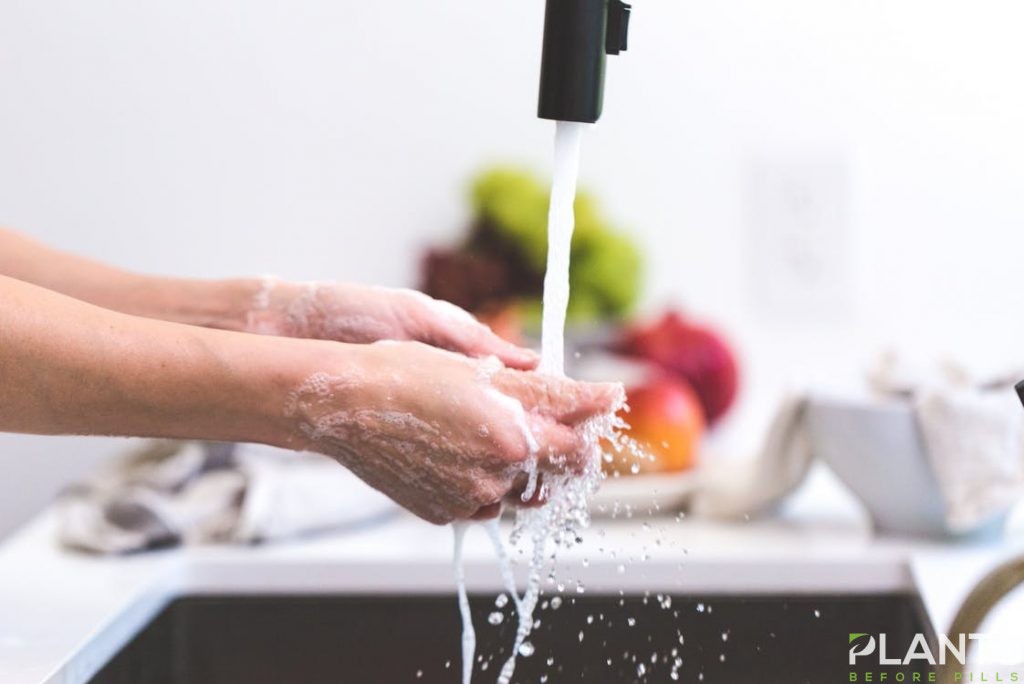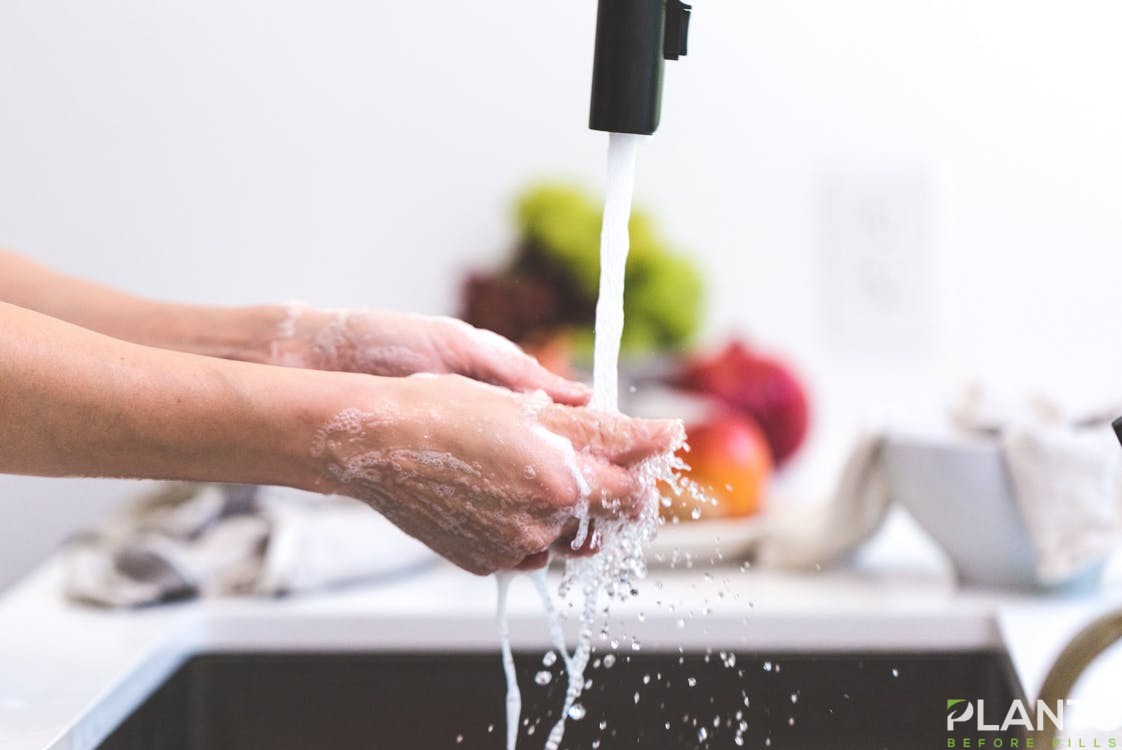 The only downside that comes with frequent handwashing is dry and flaky skin. To remedy this, using a gentle cleaning soap or even bar will certainly help. So, if you are looking for a CBD oil-based soap, look no further than the Cannuka CBD Cleansing Body Bar. Made with coconut, grapefruit, and sunflower oils, this is guaranteed to provide hydration while keeping your hands squeaky clean.
Boost Your Immune System with CBD Products
Cannabidiol is known to boost the immune system thanks to its anti-inflammatory properties, so it can definitely help reduce inflammation in your system. Since CBD oil works well and binds with the endocannabinoid system of the body, it can be effectively absorbed by the body's receptors. One of the most exciting ways to consume cannabidiol is through a full-spectrum CBD oil. You can add this to your morning coffee or simply down it own its own.
If you are in pain and experiencing some symptoms similar to coronavirus, don't panic. If you have not been in touch with other individuals or no travel history, this may just be the flu. Try to observe your symptoms and treat it and supplement your healing with some trusted CBD products, such a CBD oil or even some CBD gummies.
However, if you already have the virus or you are simply finding yourself coughing and sneezing every so often, it's best to steer clear of smoking marijuana. While cannabis is regarded for its pain-relieving and anti-inflammatory properties, bringing in more smoke down your throat may only trigger further symptoms, thus prolonging your illness.
The Bottom Line
COVID-19 has taken the world by storm. However, with the following guidelines and information above, surrounding cannabis, you'll hopefully come out of this outbreak unscathed and more alive than ever before. These are guaranteed to help you navigate the landscape between cannabis and coronavirus.
What do you think of these tips?
Why are Cannabis Delivery Services in San Diego so Popular?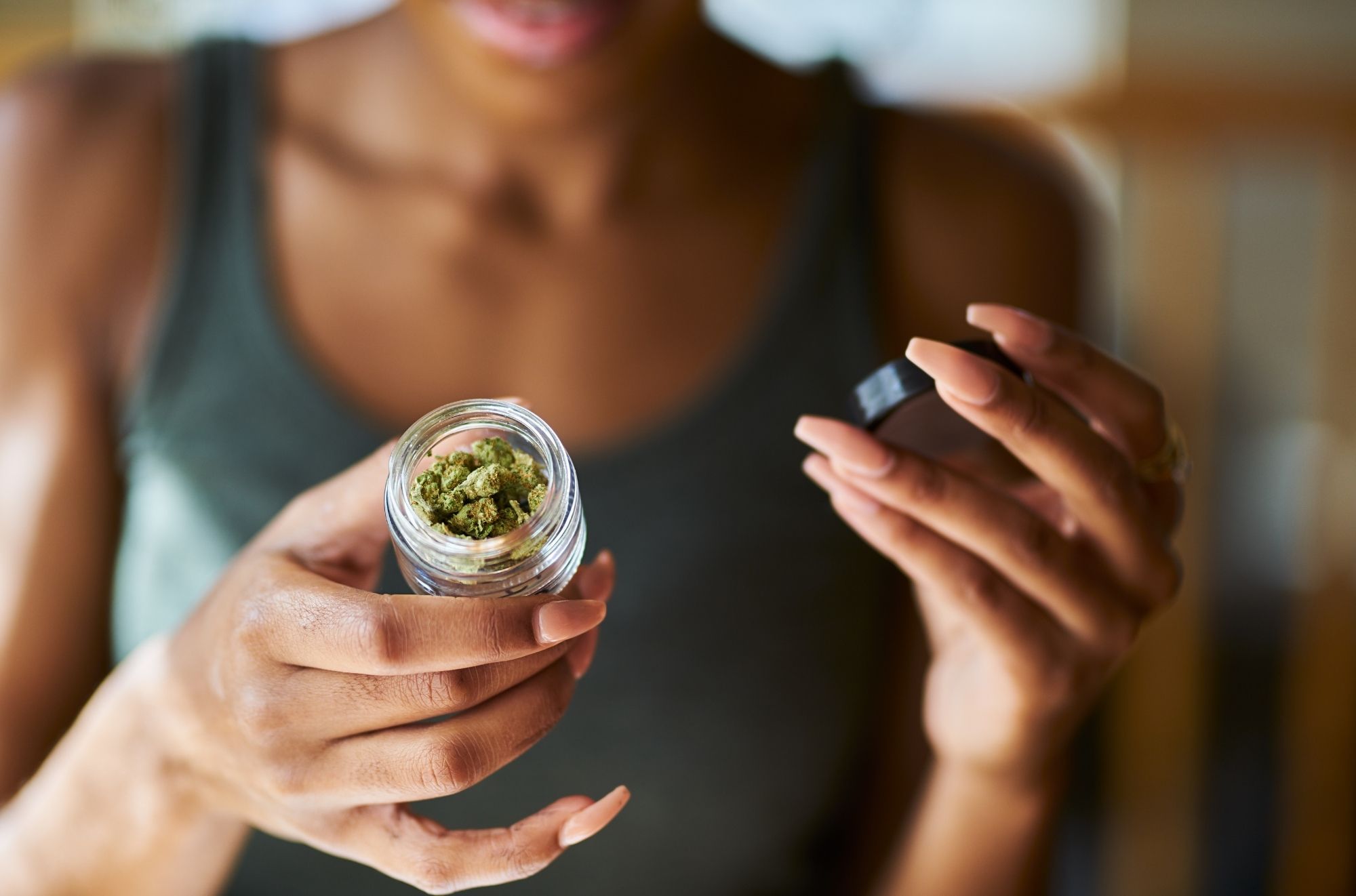 Imagine getting home on a warm afternoon in California, taking a load off, and settling into your favorite chair for some well-deserved relaxation. Your only worry is irritation from being out in the sun all day, which will peak at about 5ish if you know what we mean. Fortunately, though you're itching to take an aspirin or get some ibuprofen down your throat to relieve that throbbing ache, you haven't got any medicine on hand! That's where the best cannabis delivery service in San Diego comes into play big time! Instead of grinding teeth over the discomforts of life, enjoy them with a joint or some herbal relief that doesn't include anything you have to swallow.
Marijuana delivery services are ones that will deliver weed directly to your doorstep for a nominal fee. To some, cannabis delivery may sound new – but they don't know that this type of business has been around since the late-90s in San Diego. The increased use of cannabis during the COVID-19 Pandemic has elevated the popularity of these types of companies in San Diego. Many people are now looking for legal ways to purchase their cannabis from weed delivery services. One of the primary reasons this is going on is that it is legal to get your cannabis delivered when you buy from a licensed dispensary; not to mention you never have to leave home! 
Besides being convenient and discreet, you never have to worry about going to a dispensary in the first place. Since marijuana is legal in certain states, you can order online and receive your goods at home – no need to even leave the house!
Cannabis delivery services make it easier to get weed straight to your house. 
San Diego is full of excellent cannabis dispensaries, but not all are directly accessible. Luckily, legal delivery services allow you to buy cannabis right from a dispensary and have it sent directly to your doorstep. The interactions between a consumer and the delivery service representative can be completely anonymous, making things less stressful in a society where marijuana is still primarily associated with joy. Most legal cannabis delivery services don't charge high taxes either, which means even more savings!
Using cannabis delivery services can be the best way to get your favorite strain. 
With marijuana being relatively easy to get for recreational users, regular and consistent use can lead to burnout. Repeatedly consuming and enjoying weed is more accessible than managing the unpleasant experiences of tapering and provides more benefits than simply getting high, preventing addiction, and associated problems like anxiety and depression. Cannabis delivery will provide you with a safe, dependable source that you can trust each time you order weed online or use a smartphone app, like an Amazon weed app or WeedMaps.
Cannabis delivery services have a variety of strains that can be sent directly to your home. 
If you're looking for a quick and easy way to locate strains that suit your needs, cannabis delivery services can help. They offer the convenience of delivering straight to your home. They allow you to try many types of weed without visiting a dispensary; no need to make a stop on the way home from class or the office! All that is required for these eCommerce websites is an internet purchase; then, a doorbell ring will be all it takes before enjoying some quality cannabis on your couch! Weed delivery services offer various strains that can be delivered straight to your home.
Conclusion
As a busy professional or someone who finds themselves housebound due to a disability like lower back pain, finding the proper method of obtaining your medical marijuana products can be difficult. Luckily, there is something that will work for everyone – San Diego Weed Delivery Services. By doing a bit of research and asking yourself what you need out of these services, you can be sure to find the one that serves your needs best and get the relief you need in as little time as possible!
Epidiolex: The First FDA-Approved CBD Drug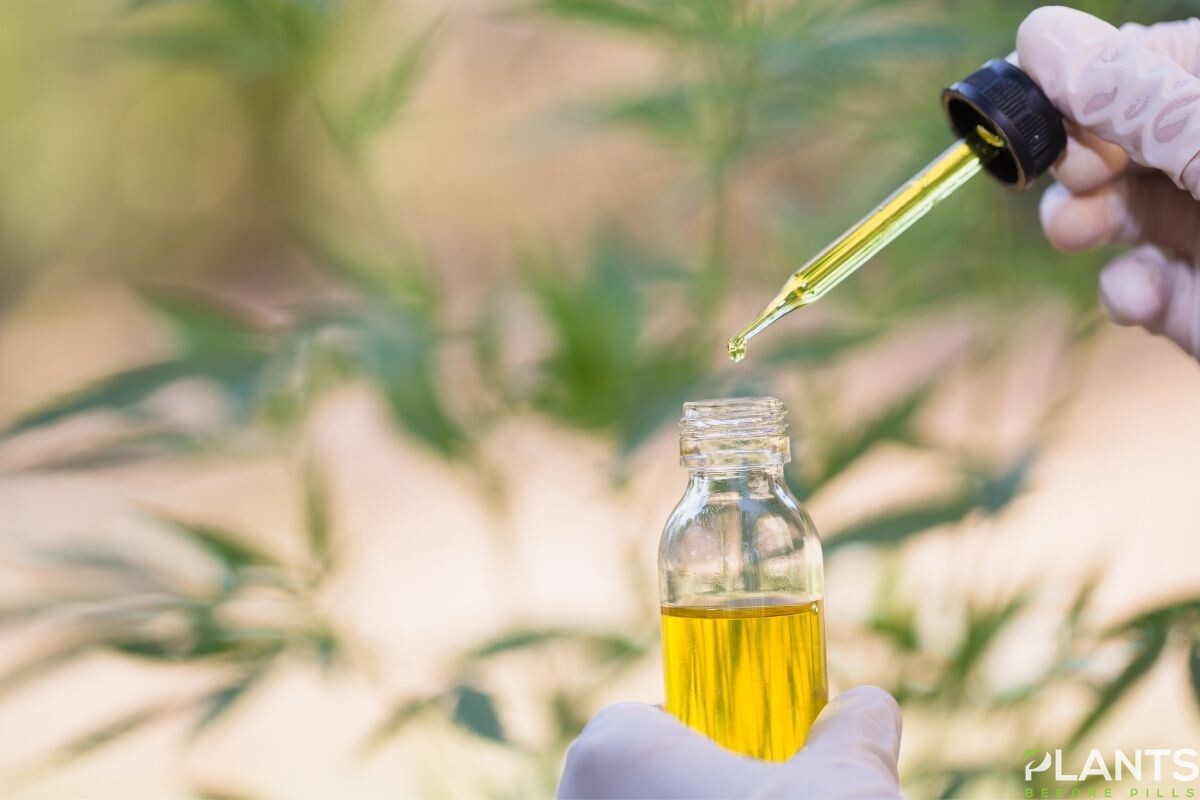 In this article, we'll talk about Epidiolex and the reason why FDA approved this drug. Read on for more details.
Many of you may have already heard of CBD being one of the two most talkable compounds of cannabis. But did you know that FDA has approved a drug extracted from marijuana?
What Is Epidiolex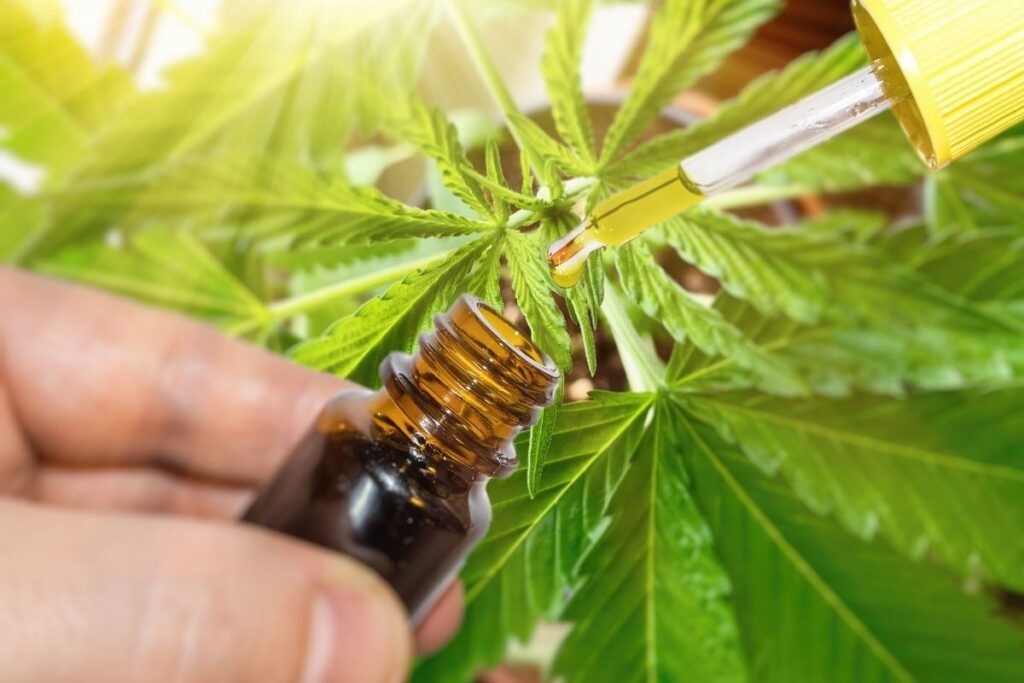 Epidiolex, a marijuana-extracted drug, was authorized by the FDA in 2018 for the management of Lennox-Gastaut syndrome and Dravet syndrome, two severe children epilepsy disorders.
A refined marijuana plant extract is used in Epidiolex, the FDA's first medicine approved for use by people with certain conditions. There are two FDA-approved drugs that include synthetic THC: dronabinol and nabilone. THC is the main psychoactive ingredient in marijuana and is also responsible for the drug's high, addictiveness, and a wide range of side effects in the brain.
It's proven difficult to separate the debilitating effects of THC from its medicinal potential while trying to produce safe medicines that work on the endocannabinoid system of the body.
Epidiolex includes cannabidiol, a medication prescribed by a doctor. It is administered orally in the form of a liquid solution. Children and adults above the age of one year are permitted to take Epidiolex. Epidiolex was a restricted drug when it was initially licensed for usage in 2018.
In 2020, Epidiolex was no longer be a restricted drug. Just so you know, when a drug is classified as a controlled substance, it means it has the potential for abuse or dependency. And the federal government has strict rules about how it may be used.
So now Epidiolex has been removed from the FDA's list of restricted drugs, clinicians will have an easier time prescribing it. People will be able to fill and transfer Epidiolex prescriptions more simply now that the rule has changed.
Uses of Epidiolex
Three uncommon diseases, Lennox-Gastaut syndrome, Dravet syndrome, and Tuberous sclerosis complex, are treated with Epidiolex, an FDA-approved drug. These three ailments are notoriously tough to deal with medically. Seizures caused by these diseases typically necessitate the use of many medications to control their frequency.
As long as the patient is over the age of one year, Epidiolex can be used on both adults and children. Epidiolex, on the other hand, has not been authorized for the treatment of pain. CBD appears to aid with pain relief in animals, according to research. Fewer research, on the other hand, have examined CBD's safety and efficacy as a pain reliever in people.
Side Effects
Epidiolex's negative effects might range from moderate to severe. Symptoms of overdose include tiredness and sleepiness. Other adverse effects include nausea, vomiting, diarrhea, and a rash.
Epidiolex's significant adverse effects, on the other hand, are less prevalent than its less severe ones, although they are nonetheless possible. Sedation, severe allergic response, and suicidal thoughts are some of the most significant adverse effects a patient may encounter when using this medication.
Conclusion
Epidiolex is the first-ever CBD-based marijuana drug that got approval from the FDA. Though this medication has shown effectivity in various situations and clinical trials, taking this without doctors' prescription and initial check ups are not recommended since drug overdose is still possible.
The Latest Developments in the West Coast Lifestyle Cannabis Scene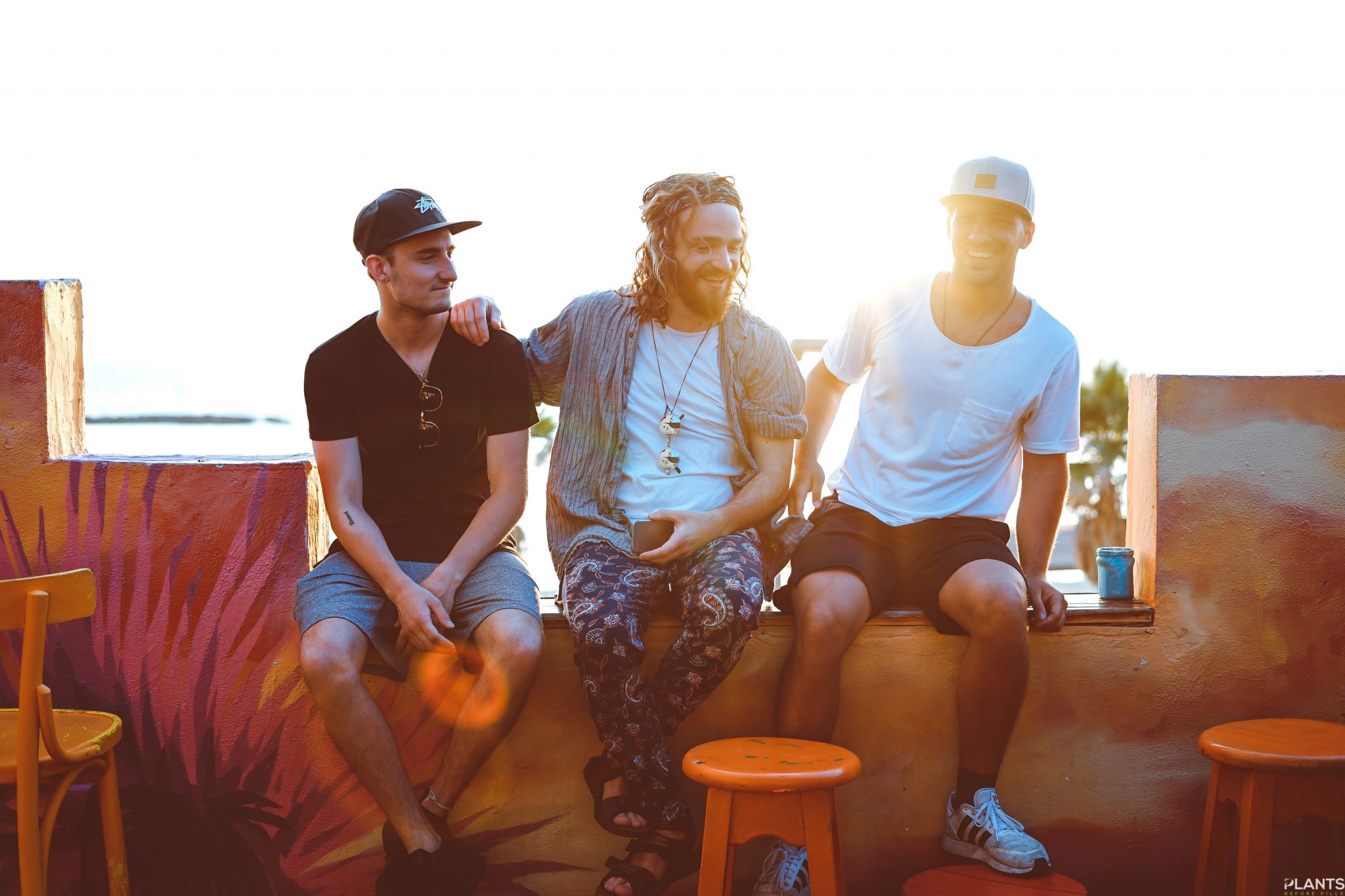 The cool, laid-back vibes of the west coast cannabis lifestyle are among the most popular in the United States. Many people enjoy a relaxing day and night out with friends, consuming cannabis, listening to music, or just decompressing at home with an excellent strain. There is no shortage of unique places to go for all your needs for those seeking this type of lifestyle. Since it is a part of the country (specifically California and Oregon) where recreational use is legal, you're free to indulge at will, with just some general guidelines to follow. Some places in these states even have dedicated lounges for these activities so enthusiasts and smokers can socialize without worrying about being judged or harassed.
The West Coast knows how to maximize the cannabis social and tech scene
The west coast cannabis lifestyle is a unique and exciting experience. From the various dispensaries that are open to all adults to the cultural diversity of cities such as Los Angeles and San Diego, it's hard not to get excited about the way the West Coast world does things. Additionally, as more states legalize cannabis for medicinal or recreational purposes, these western states will likely become hubs for those who want to live a marijuana-friendly lifestyle.
The culture in California has always been one of exploration and innovation; with the legalization of cannabis came an entirely new industry that can only be beneficial for the state's economy. With so many different options available on sites like Weedmaps, it's never been easier to find your perfect strain or dispensary.
Some of the most popular West Coast products and brands on the market are making big moves
Things have been shaking up in California and Oregon over the past few months. With some new vigor and intensity around M&As and the rebranding of some familiar cannabis companies, there is no shortage of movement in the cannabis space out west.
One company to take special note of is Unrivaled Inc, which Terra Tech acquired in March of this year. Unrivaled Inc is a well-run cannabis company that vertically integrates several highly recognized cannabis brands by distribution, manufacturing, and dispensary operations. Some of the brands which fall under the Unrivaled umbrella are; Korova, LTRMN, Sticks, Cabana, and The Spot. Look for them to continue to make waves in the cannabis industry on the west coast.
The West Coast is still popular as a Weed Tourism destination even through the pandemic
California's cannabis industry has long been a regional powerhouse, but recent years have seen the state become an international destination for weed tourism. In the past few months alone, there are already reports of over 700% growth in revenue from recreational marijuana sales. In addition, California is home to some of the best marijuana farms in North America and has produced quality bud since before prohibition. According to High Times Magazine, the Emerald Triangle – Humboldt County, Mendocino County, and Trinity County – accounts for more than 50% of American production. This means that you will be traveling through some serious 420 territories if you decide to take a weed-cation in this western state, even through the Covid-19 pandemic.
Conclusion
With all this new information, it's time to get out and explore the west coast. Whether you want a quick tour or an immersive experience, there are many options for cannabis-friendly tours in the West Coast lifestyle scene. Be sure to take advantage of these opportunities while you can and catch that lovely west coast vibe!