Baked CBD Cheesecake [VIDEO]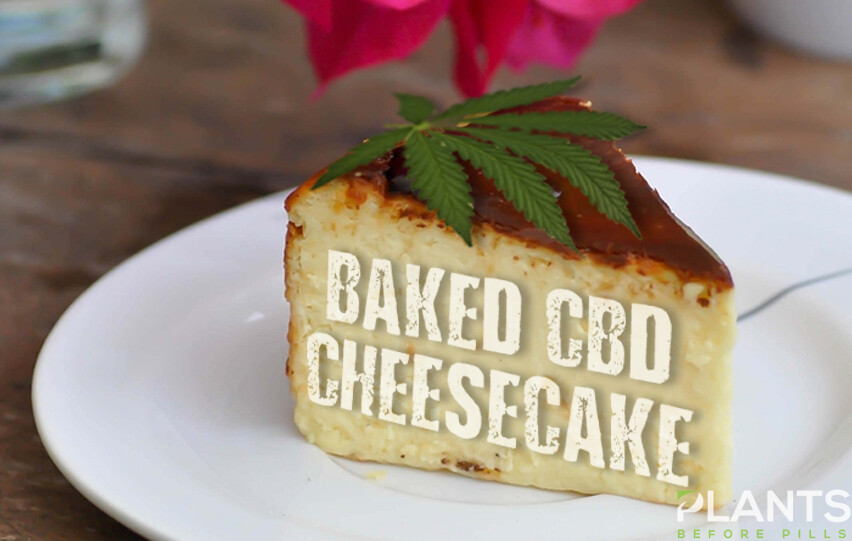 An out of this world recipe! This plant-based CBD Cheesecake recipe is a treat for all the nutrition buffs out there. Plus, it's a great way to enjoy the benefits of CBD.
Should You Try CBD Gummies?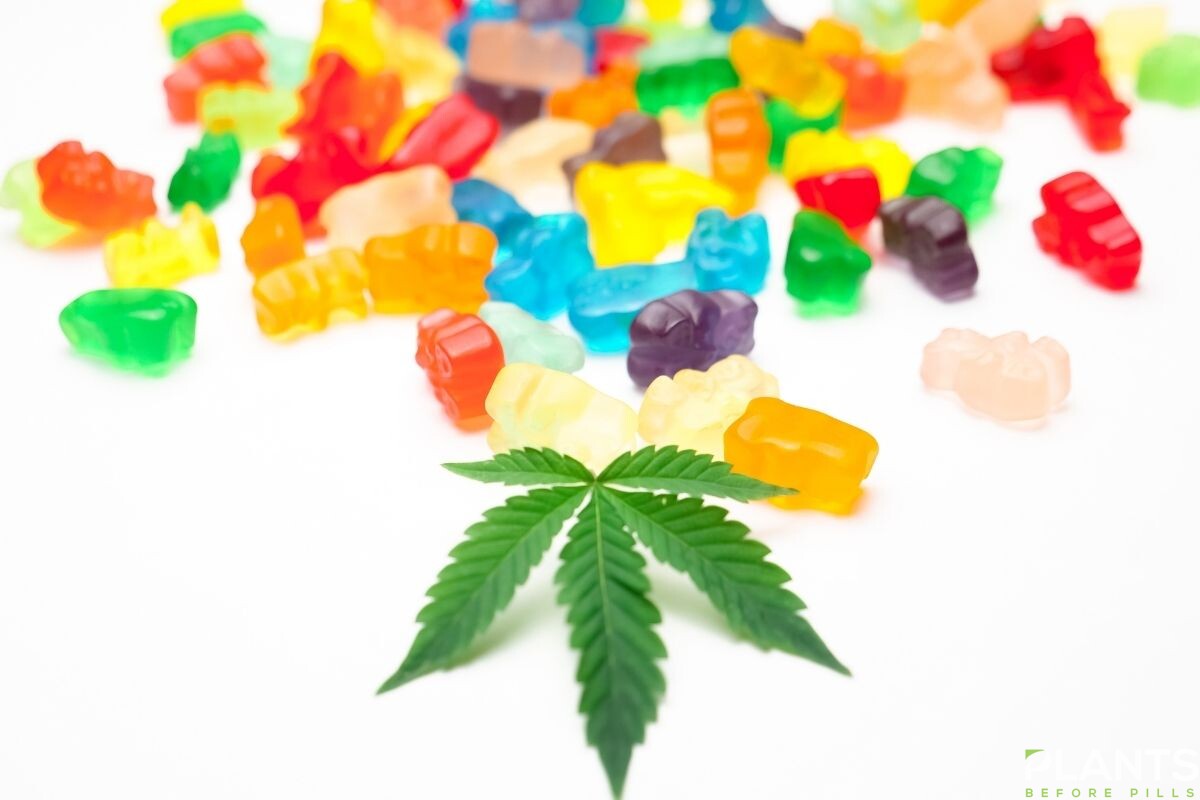 CBD gummies are the newest craze in the cannabis world. Although there are some excellent CBD-infused edibles on the shelf, it can be challenging to say which ones offer a high-quality experience. These special gummies are a tasty way to get CBD's calming effects. It can help to disguise the earthy flavor and make it possible to digest CBD oil.
They are available from various manufacturers, although it may take time to choose one that is right for you. If you're using CBD for anxiety or pain relief, you need to know everything there is to know about one of the most common CBD-infused goods available in the stores today. In this article, you'll learn what CBD gummies are and why you should try them.
What Are CBD Gummies?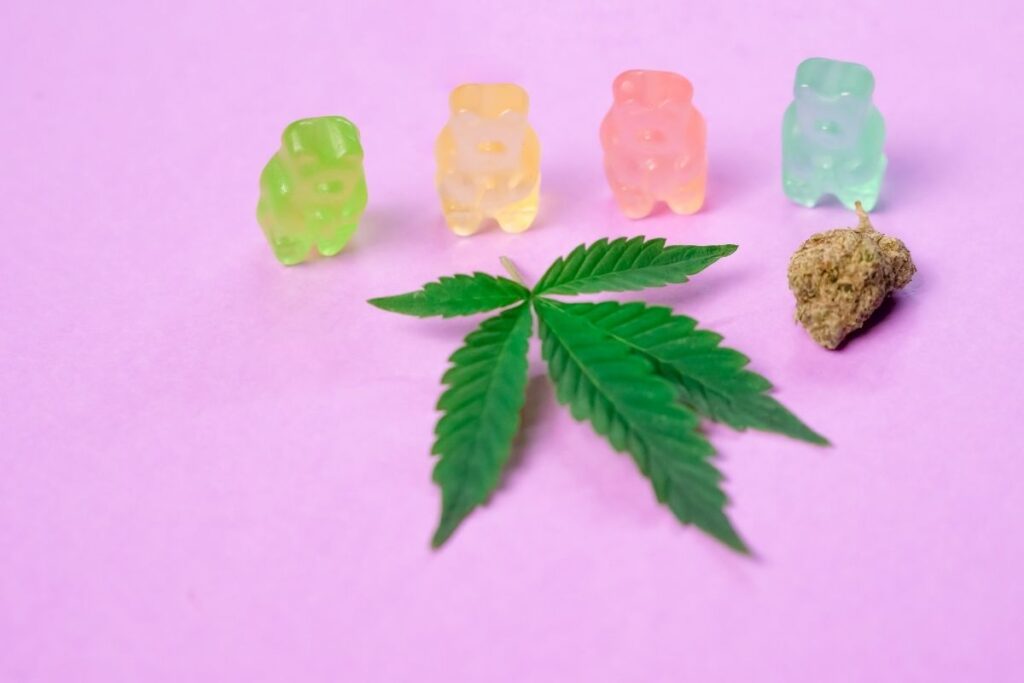 CBD gummies are a form of cannabidiol candy. Some foods contain CBD; a beneficial compound derived from the cannabis plant. They're available in a variety of flavors, shades, forms, and CBD doses. Gummies are a pleasant and convenient way to consume CBD, and many producers' successful advertising campaigns have boosted their success among long-term CBD consumers and recreational users alike.
If you're new to CBD, you may be wondering why CBD-infused edibles like gummies don't make you feel euphoric. CBD gummies, as the name implies, are candies made from the non-psychoactive component of cannabis.
Benefits of CBD Gummies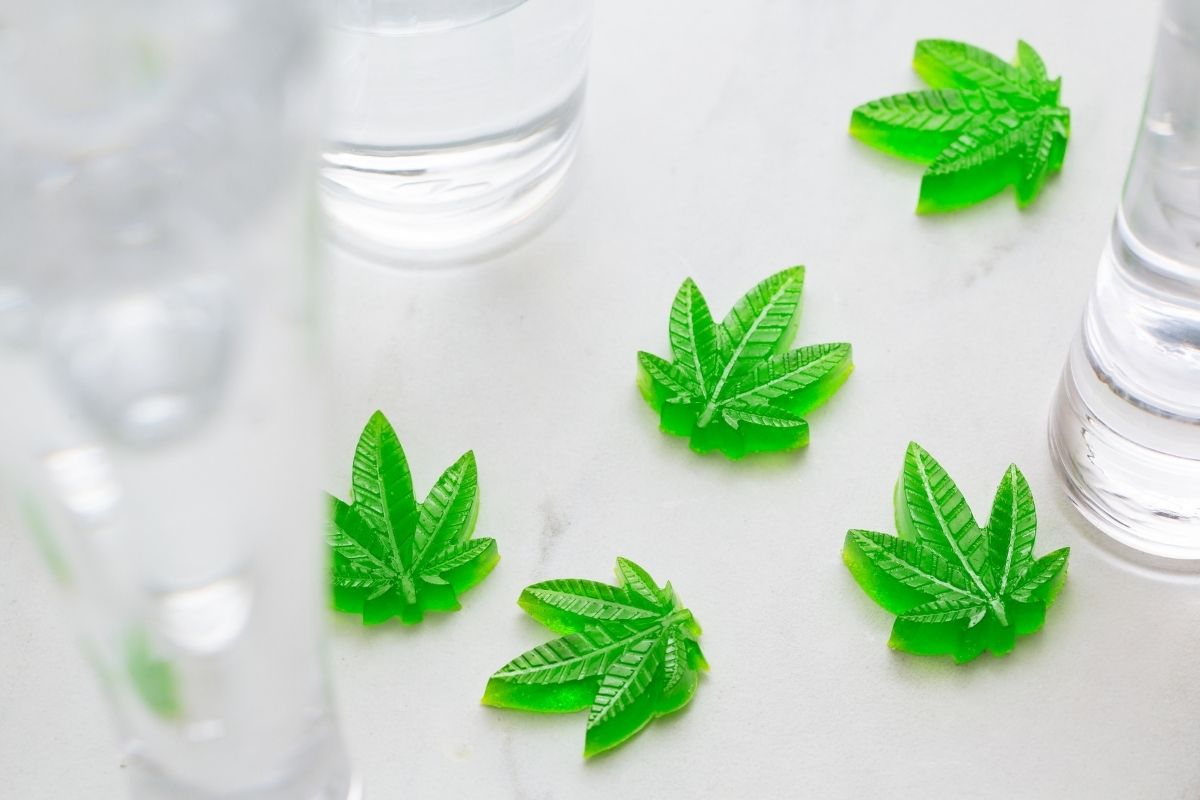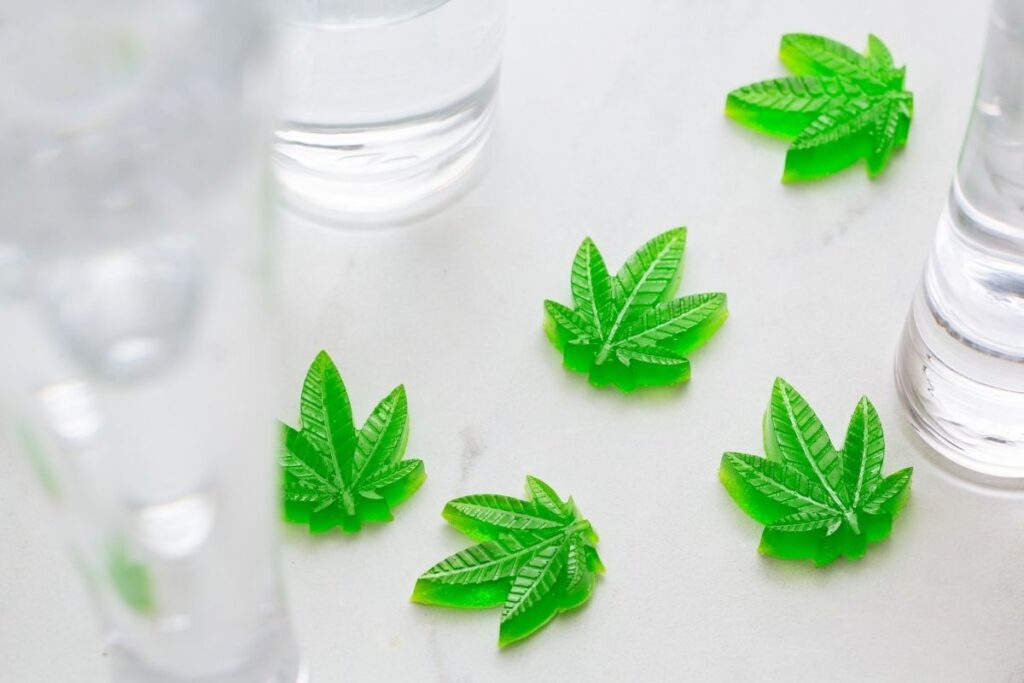 It's producers say that the substance can help with panic, stress, discomfort, swelling, and sleep. Epidiolex, a CBD medication, has been authorized by the FDA to treat epilepsy. Gummies are a tasty, all-natural alternative.
You must, however, guarantee that your gummies contain no more than 0.3 percent THC. If it's higher than that, the CBD foods can be classified as marijuana, which is also illegal in the United States. People with minor anxiety, depression, and sleeping problems will also benefit from these special gummies. CBD gummies, as per reports, can spontaneously relieve pain and reduce inflammation.
CBD Gummies Legality Status
Hemp-derived goods are acceptable as long as the THC level is less than 0.3 percent. Full-spectrum edibles are effective and have just a hint of THC. It is ideal for patients who need a high THC to CBD ratio to treat their symptoms. However, broad-spectrum ones include CBD without the THC. It's a natural substitute for anyone who doesn't want to use the hallucinogenic substance at all.
Your top priority should be regulations and laws. It's best to purchase from companies that put their cannabidiol goods into stringent third-party testing monitoring to prove consistency and safety.
Research facility checks are performed on the edibles to ensure that they do not have any toxic additives and validate the CBD concentrations. The lab research findings can be found on the retail sites of your preferred brand.
Conclusion
CBD gummies are not only an alternative to the conventional drugs that can induce unexpected side effects, but they are also an alter to other types of CBD that may not be attractive to other individuals. These special gummies CBD edibles are available in delectable variations that would help you forget they're good.
CBD is one of the fastest-growing segments of the marijuana market today for its efficacy. If you have a health condition, you can first see a doctor. CBD is not controlled by the FDA, and study on all its results, while positive, is not definitive.
How to make extra strength CBD oil [VIDEO]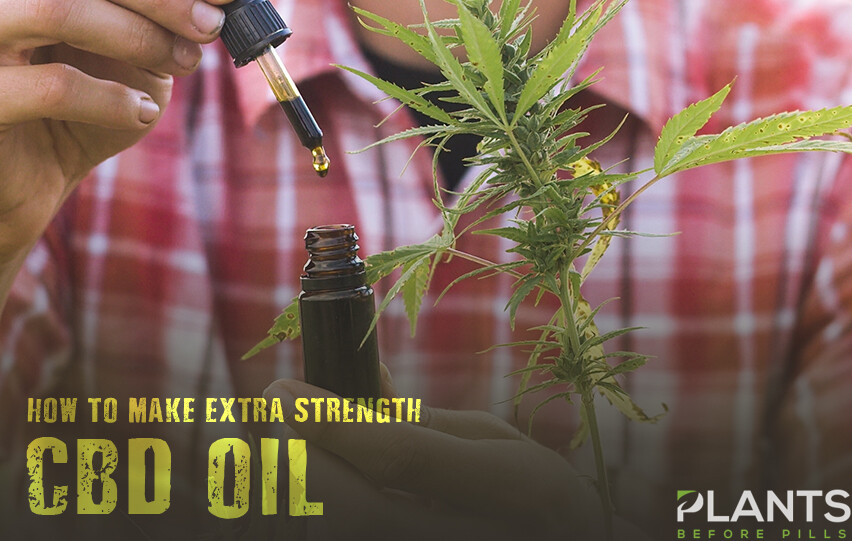 When making CBD oil, how can you get more bang for your buck? This recipe for extra-strength CBD oil will show you just how.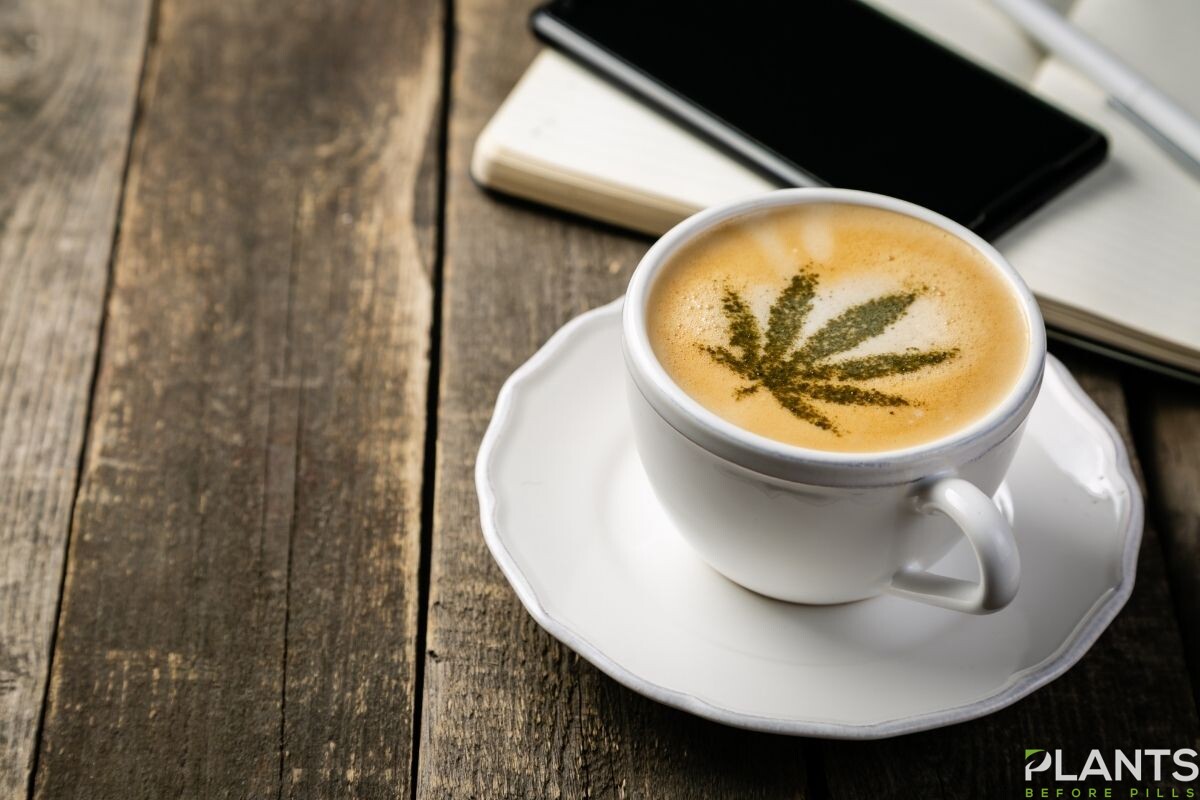 It is no surprise that we have coffee and anxiety in a country where more than 83% of its population drink coffee. What if the anxiety could be reduced? Cannabidiol (CBD) coffee might be just what you need to relax your nerves while still keeping you buzzed.
CBD is a chemical compound that has piqued the interest of those seeking some of the beneficial effects of THC, the psychoactive component, without the psychoactive side effects. In other words, it may help foster a sense of calmness and relaxation when refined into oil or processed into an edible, but it won't get you stoned.
Although CBD may not make you feel euphoric or drugged, many people report a general sense of wellness after taking it, and some people use it for pain relief. It's also often prescribed for anxious people, and it's been shown to help with epilepsy in some instances. In this article, we've listed topics where you'll discover the effects of CBD and coffee when mixed in a cup.
What Is CBD Coffee?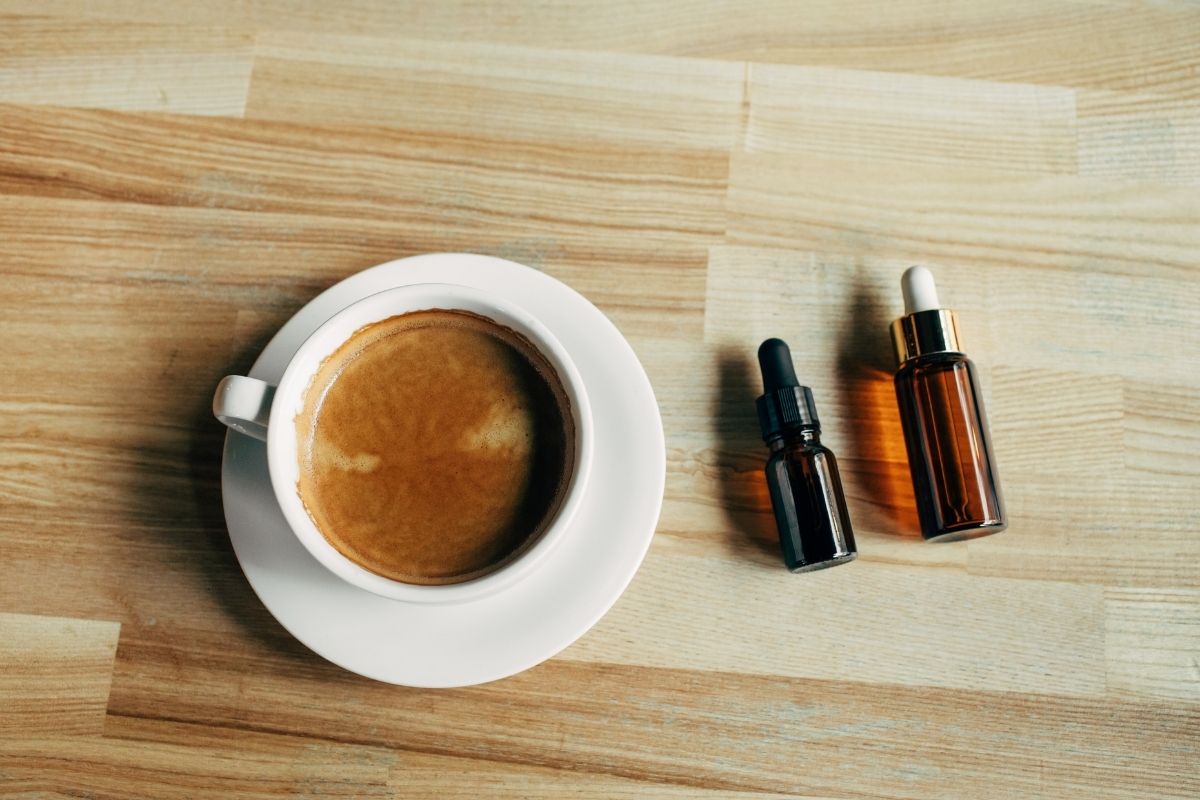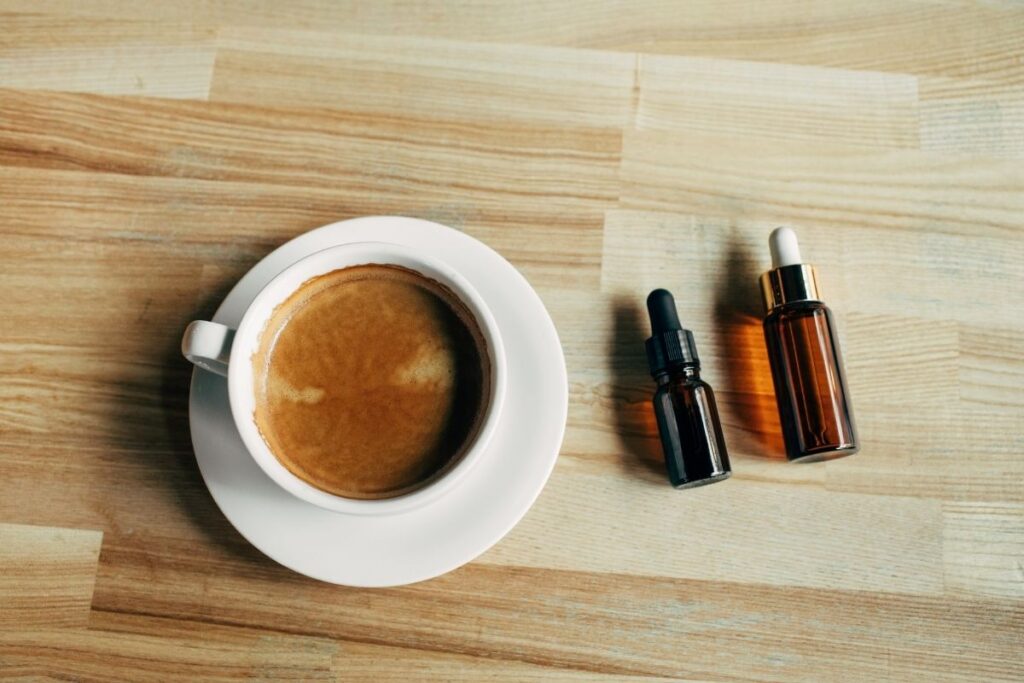 There are various ways to bring CBD into your body, and coffee is one way to rise in popularity. It is not surprising, particularly as coffee bars and specialty coffee shops are always looking for new and interesting flavors.
Coffee owners are still looking for new ways of attracting customers. Many coffees are submerged and sweetened with fructose syrup in calorie-rich creamers. It's time for coffee, which has potential advantages such as CBD.
Some coffee beans are infused with CBD by CBD firms. You grind and pack the coffee beans for sale. In this way, you can make baristas in a coffee shop or make a cup in your home privacy. However, CBD coffee is more common by incorporating CBD tinctures. CBD coffee is just as it sounds like: CBD-infused coffee, without intoxication, harnesses the beneficial effects of cannabis. CBD is perfectly legal to sell and consume CBD coffee, as opposed to weed.
Benefits of CBD Coffee (h3)
There are several advantages to making coffee and adding CBD to it. First of all, because caffeine speeds up the secretion and dopamine production, it plays a key role in the motives for reward-motivated actions to add CBD to your coffee.
Serotonin has the effect of a moderate antidepressant. The signs of depression can not be alleviated, but non-patients can take a more rosy view as they all want to go back to sleep.
Caffeine also makes the muscles stronger than themselves. It helps you to feel solid, secure, and ready for the morning journey. These are just a few of what a cup of CBD Coffee can offer to your system.
How CBD Coffee Works on Your Body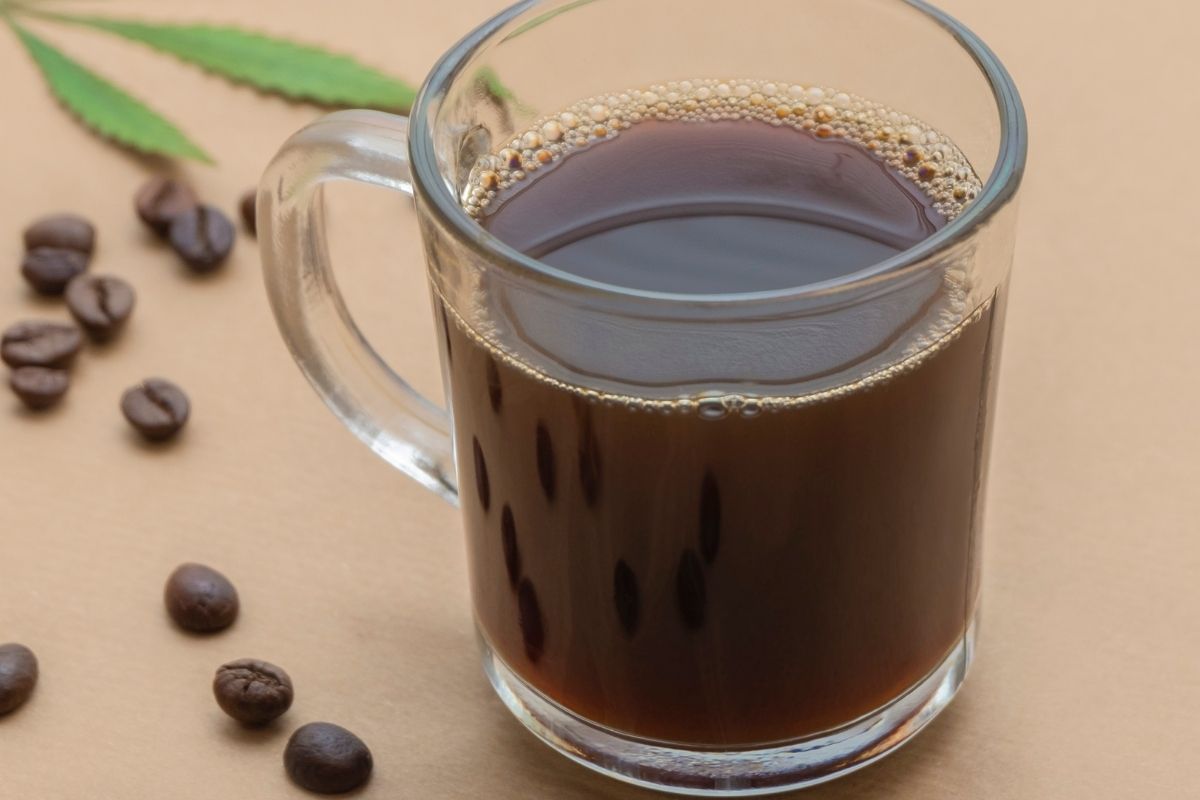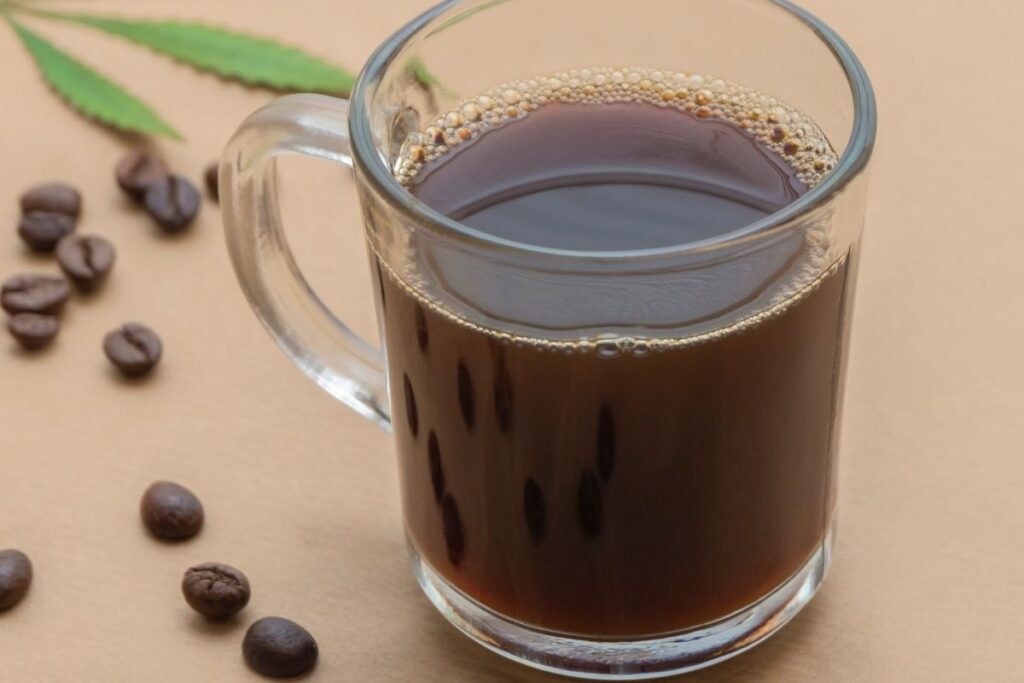 Before brewing a CBD coffee, it's best to understand if it is good for you. Caffeine joins the body as we drink coffee. It is structurally similar to adenosine which is a substance that binds to adenosine receptors. This association triggers a chemical reaction in the receptors of adenosine and nerves. As a result, we get exhausted.
Caffeine can bind to adenosine receptors because it is similar to adenosine. Caffeine, on the other hand, has no sleepy side effects. Caffeine, rather than waking us up, prevents adenosine from causing us to fall asleep.
Although caffeine is an excellent source of energy, it can also spark a harsh afternoon depression. Caffeine withdrawal symptoms can range from mood swings to jitters. Since CBD is often used to promote relaxation, some people love incorporating it into their coffee.
Takeaway
CBD coffee is a common topic right now, thanks to the many beneficial effects that consumers and experts claim it can have. Despite the new legalization of hemp cultivation for CBD, less testing has been conducted. However, it is understood that it isn't a psychoactive drug, it won't get you high, and it can help with a variety of health problems, like chronic pain.
You'll have to know for yourself whether it's appropriate for you. Before doing it, it's also a good idea to seek medical advice.