Should You Try CBD Gummies?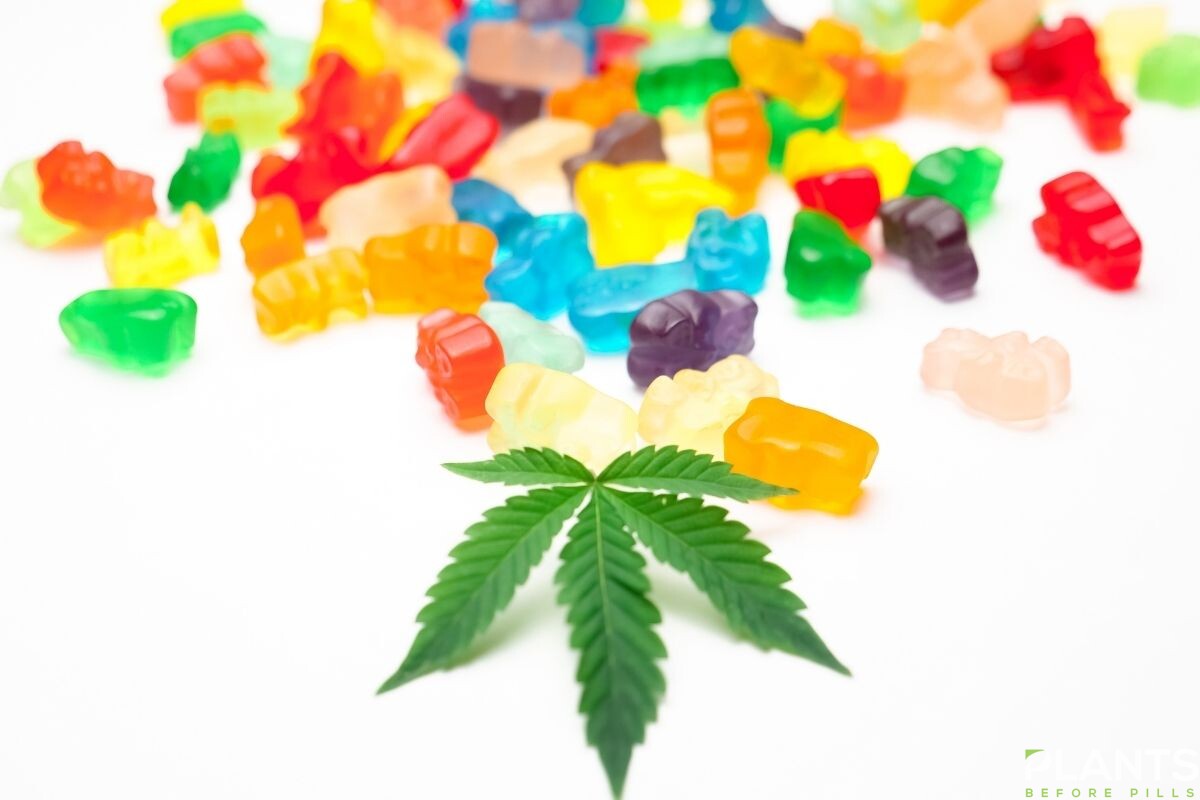 CBD gummies are the newest craze in the cannabis world. Although there are some excellent CBD-infused edibles on the shelf, it can be challenging to say which ones offer a high-quality experience. These special gummies are a tasty way to get CBD's calming effects. It can help to disguise the earthy flavor and make it possible to digest CBD oil.
They are available from various manufacturers, although it may take time to choose one that is right for you. If you're using CBD for anxiety or pain relief, you need to know everything there is to know about one of the most common CBD-infused goods available in the stores today. In this article, you'll learn what CBD gummies are and why you should try them.
What Are CBD Gummies?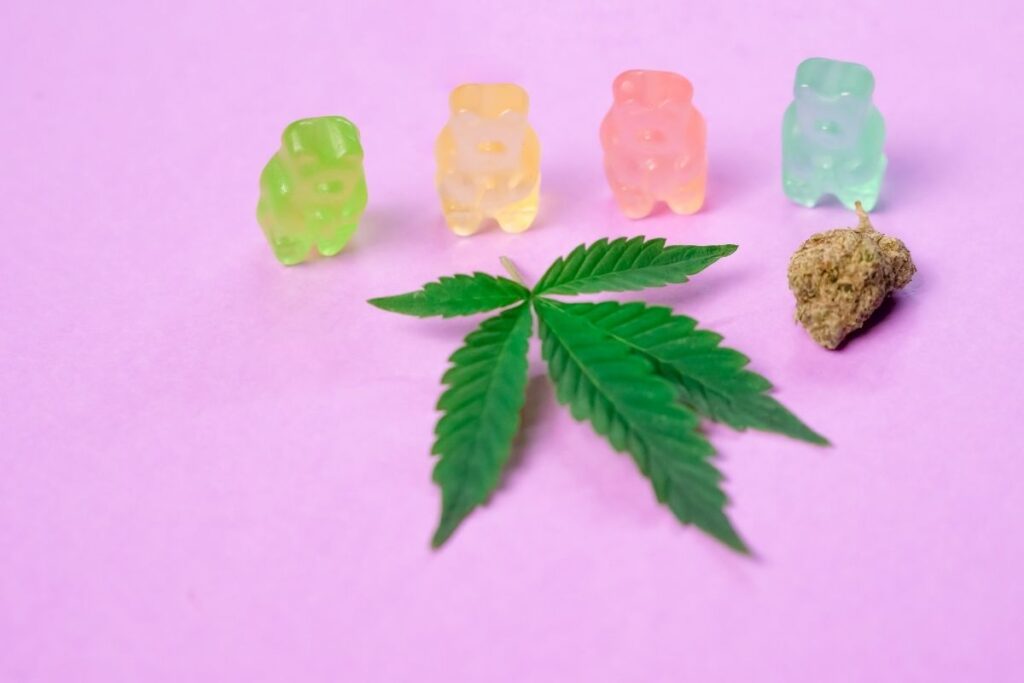 CBD gummies are a form of cannabidiol candy. Some foods contain CBD; a beneficial compound derived from the cannabis plant. They're available in a variety of flavors, shades, forms, and CBD doses. Gummies are a pleasant and convenient way to consume CBD, and many producers' successful advertising campaigns have boosted their success among long-term CBD consumers and recreational users alike.
If you're new to CBD, you may be wondering why CBD-infused edibles like gummies don't make you feel euphoric. CBD gummies, as the name implies, are candies made from the non-psychoactive component of cannabis.
Benefits of CBD Gummies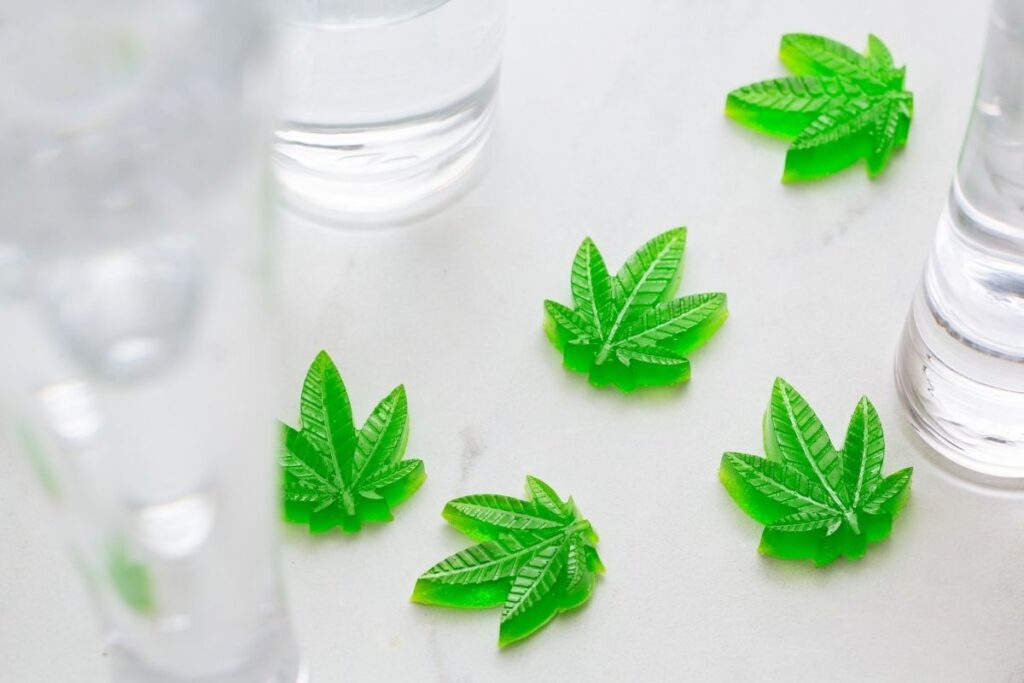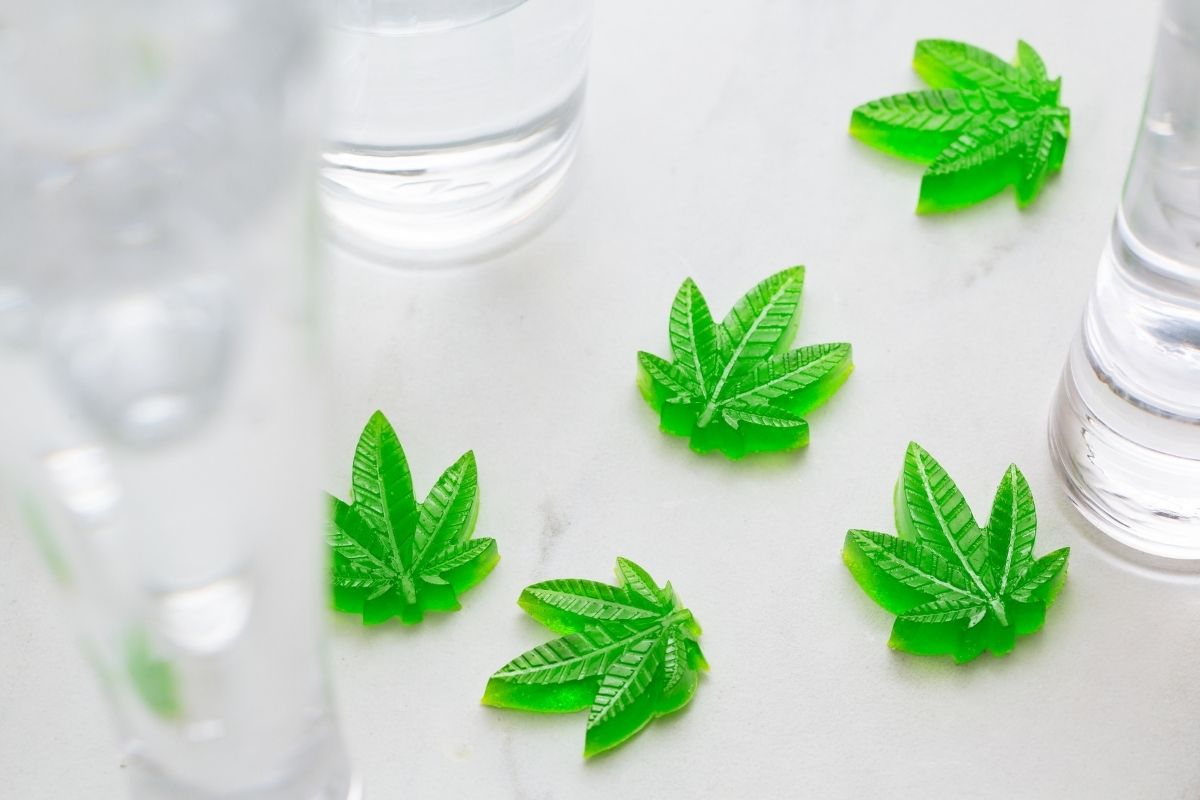 It's producers say that the substance can help with panic, stress, discomfort, swelling, and sleep. Epidiolex, a CBD medication, has been authorized by the FDA to treat epilepsy. Gummies are a tasty, all-natural alternative.
You must, however, guarantee that your gummies contain no more than 0.3 percent THC. If it's higher than that, the CBD foods can be classified as marijuana, which is also illegal in the United States. People with minor anxiety, depression, and sleeping problems will also benefit from these special gummies. CBD gummies, as per reports, can spontaneously relieve pain and reduce inflammation.
CBD Gummies Legality Status
Hemp-derived goods are acceptable as long as the THC level is less than 0.3 percent. Full-spectrum edibles are effective and have just a hint of THC. It is ideal for patients who need a high THC to CBD ratio to treat their symptoms. However, broad-spectrum ones include CBD without the THC. It's a natural substitute for anyone who doesn't want to use the hallucinogenic substance at all.
Your top priority should be regulations and laws. It's best to purchase from companies that put their cannabidiol goods into stringent third-party testing monitoring to prove consistency and safety.
Research facility checks are performed on the edibles to ensure that they do not have any toxic additives and validate the CBD concentrations. The lab research findings can be found on the retail sites of your preferred brand.
Conclusion
CBD gummies are not only an alternative to the conventional drugs that can induce unexpected side effects, but they are also an alter to other types of CBD that may not be attractive to other individuals. These special gummies CBD edibles are available in delectable variations that would help you forget they're good.
CBD is one of the fastest-growing segments of the marijuana market today for its efficacy. If you have a health condition, you can first see a doctor. CBD is not controlled by the FDA, and study on all its results, while positive, is not definitive.
How Using CBD Oil Can Lead to Better Sleep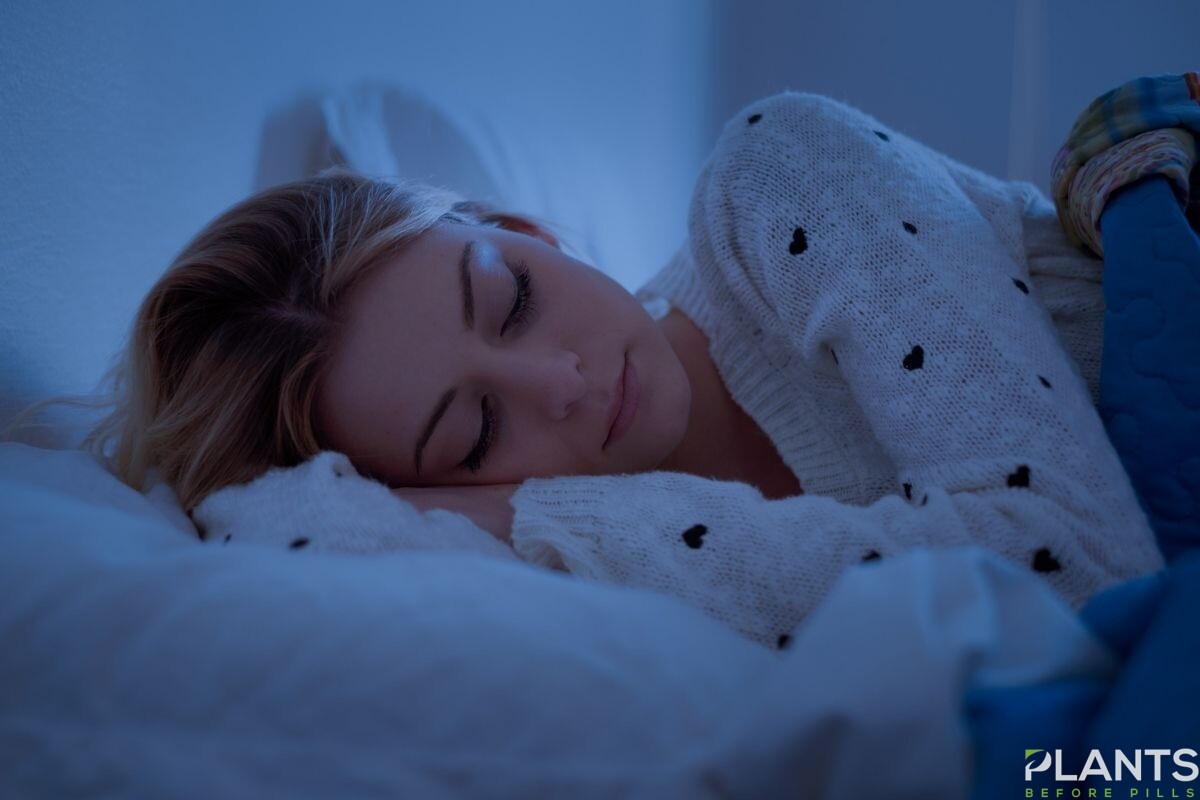 Sleep is an essential part of our lives and while its importance is emphasized every so often, there are people who simply do not get to have the luxury to lie in bed at peace every night. For those unlucky ones, you definitely know how hard it is to go about your day.
While sleeping aids and pills are the norm, these can make one feel like they did not even sleep well. Thankfully, there are now many options where cannabidiol or CBD oil can help address these concerns and help individuals get the best sleep of their life. Learn more about CBD in this article.
CBD Oil for Sleep and Insomnia – Why it Works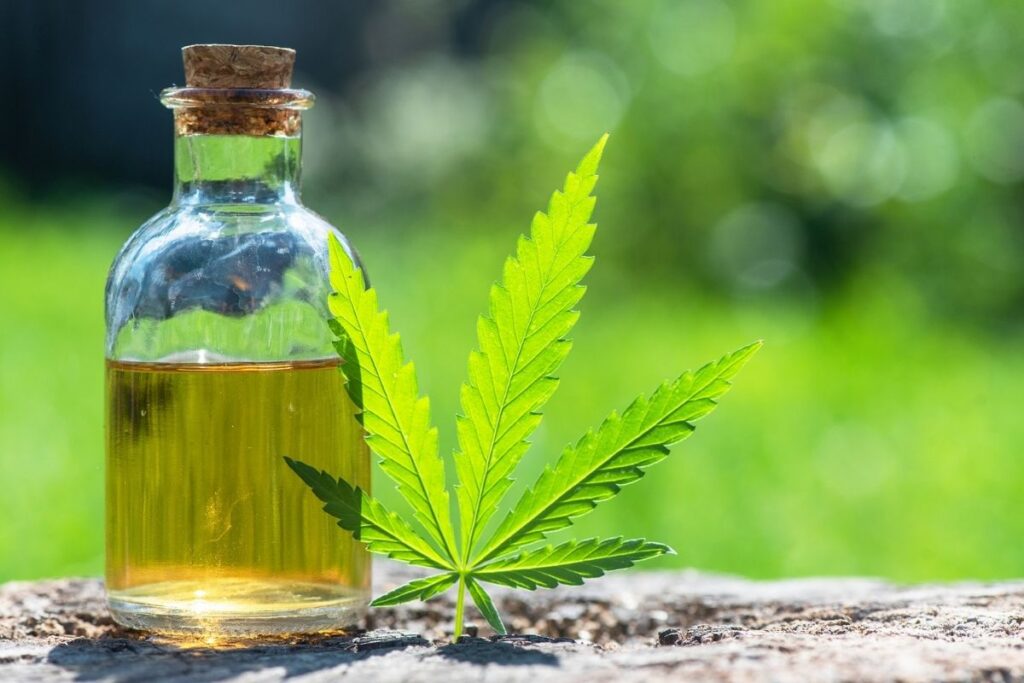 Cannabidiol is a cannabis compound that is normally extracted from the hemp or the cannabis plant. It does not have psychoactive properties compared to that of tetrahydrocannabinol (THC) and is non-impairing. It is usually taken by individuals who suffer from chronic pain, but there have been studies where it has been found to be effective as a sleep aid as well.
People who have insomnia generally have little not to sleep due to stress or other mental health concerns. Those who have anxiety or stress are also found to have high cortisol levels. Both of these lead to more nighttime awakenings, and therefore, less sleep.
There are studies and analyses that show CBD products, taken in conjunction with other prescribed medications, significantly improved the sleeping patterns of individuals who suffered from stress and insomnia at lower doses. A higher dose of cannabidiol can be otherwise sedating.
Although anxiety is not a sleep disorder per se, it can contribute to one's poor sleep quality. CBD oil can help combat the symptoms of anxiety and other disorders related to this by inhibiting receptors that are in charge of regulating fear and anxiety, leading individuals to get better sleep over time.
Incorporating Cannabidiol in Your Nightly Routine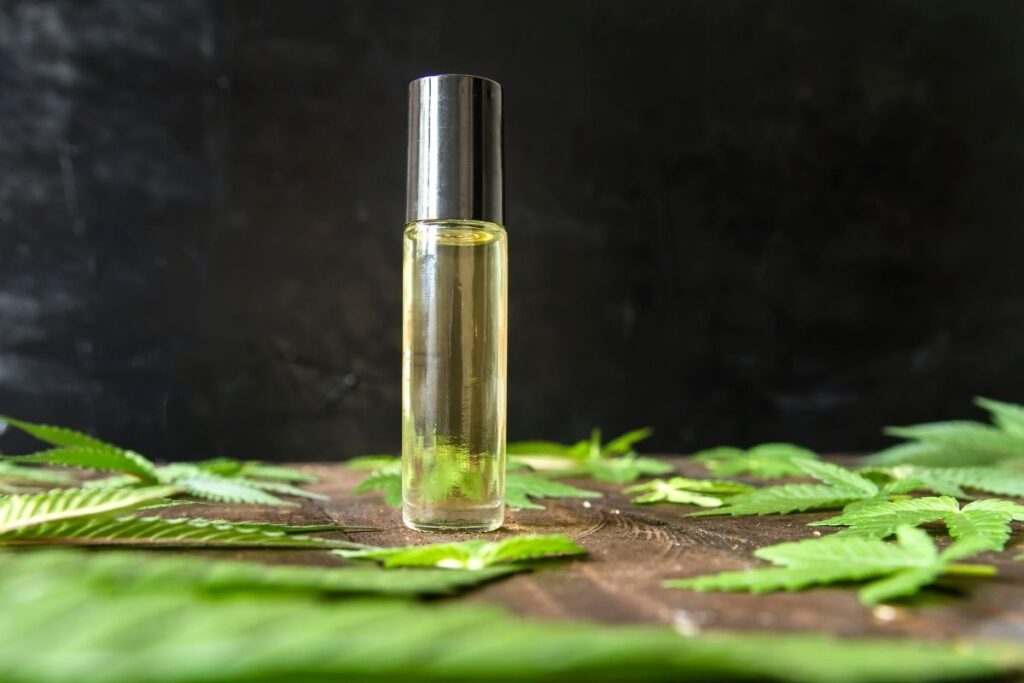 There are still no standard dosing recommendations and regulations for taking CBD oil products. However, manufacturers often provide their instructions for taking these depending on their formulation and product.
Bear in mind that starting low and small is the best way to go, especially for beginners who simply want to improve their sleep. This can be anywhere from 5 to 25 milligrams depending on the person. Taken orally, cannabidiol can work its effects from 30 minutes to around 2 hours.
You can start by making your own CBD sleep cocktail as a delicious way to cap of your night. This recipe by writer and cannabidiol expert Gabriel Aly is simple enough to make, with a blend of cherry juice and white grape juice taking center stage.
Alternatively, you can also take CBD gummies and pop one or a couple right before bed and let it work its magic.
The Bottom Line
For those of you who are not getting enough sleep and want to try anything other than prescription and over-the-counter drugs, using CBD products might work wonders for your beauty rest. With an extensive variety on the market to choose from, you are sure to find one that you'll love through and through.
Make Cannabis More Eco-Friendly Using These Four Techniques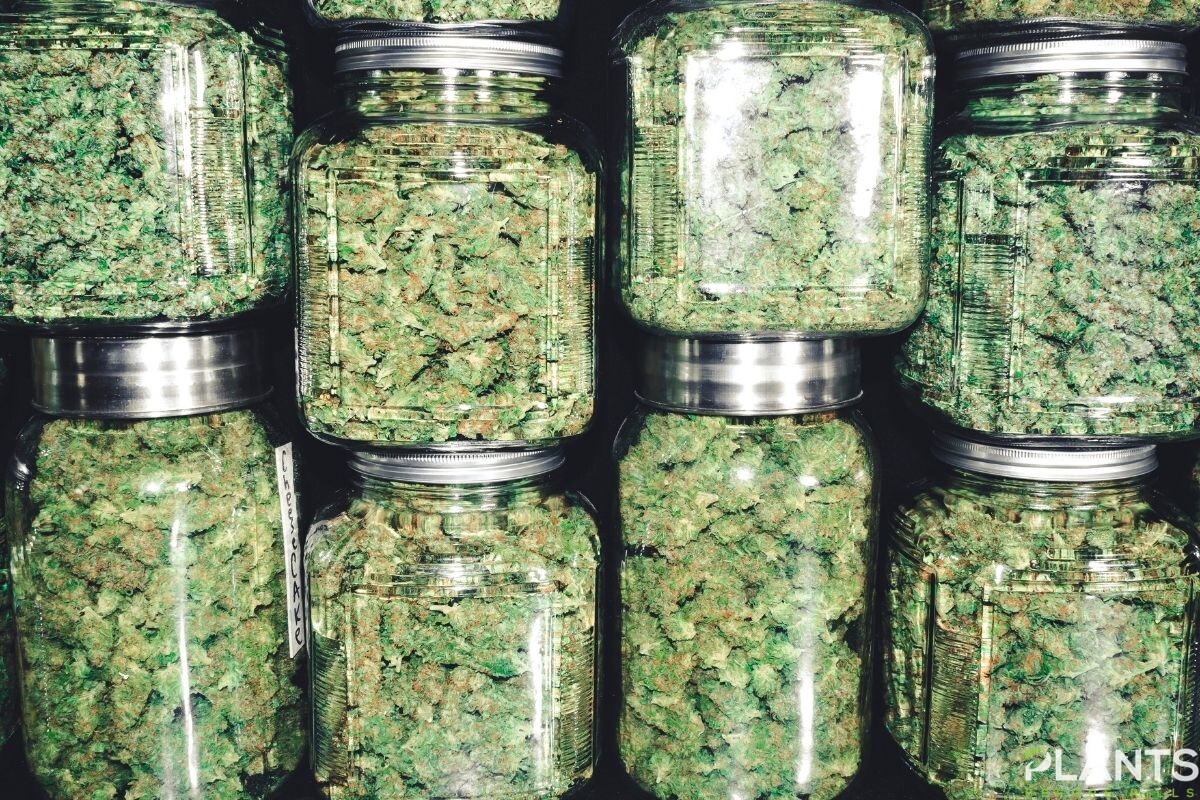 The most prominent sustainability concerns that come to mind for most of us are energy sources, deforestation, agribusiness, and dumps. However, you may be overlooking companies whose ecologically damaging activities are frequently veiled in smoke.
Environmental sustainability is the key to industrial development. It can not only help the firm develop, but it may also have a long-term good influence on the economy. The cannabis industry is one of the areas where ecology has become critical.
As the cannabis business continues to develop tremendously, many natural resources are being exploited to meet the enormous demand for sustainable, high-quality cannabis products. If not handled correctly, cannabis' demand for water, land, light pollution, and single-use packages can have a significant environmental impact.
You'll learn four distinct strategies to make pot more environmentally friendly in this post. Read on for more details.
#1 Minimize Energy Consumption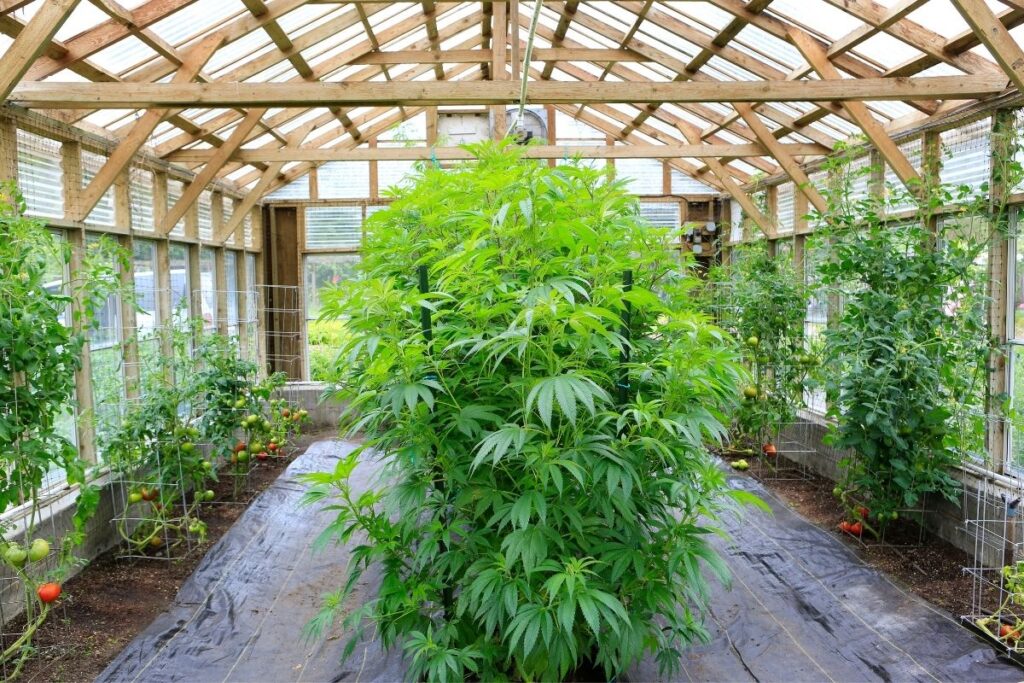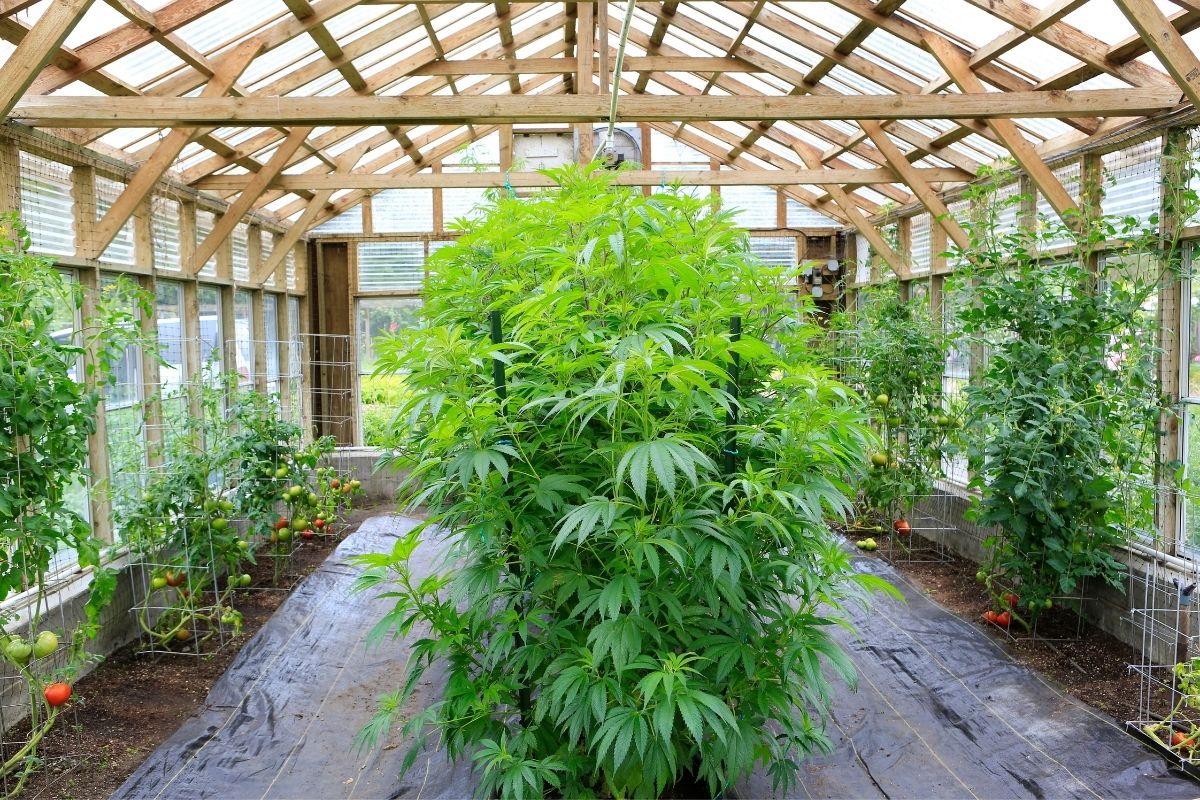 Most producers are compelled to spend energy to cultivate pot indoors in places where it is illegal to grow the plant outdoors. The indoor plant uses energy-intensive lights since they do not have access to the sun. Additionally, the power consumption by the fans, heaters, air conditioners, and dehumidifiers.
Moving pot manufacturing from indoor spaces to conservatories and the beautiful surroundings is the greatest approach to help reduce the legal cannabis industry's carbon impact.
Adopting solar and wind energy to power light sources and using chilled water sources for heating or cooling and cooling rather than HVAC systems are two steps indoor growers may take to become more ecological.
#2 Reduce the Use of Plastics
While it is critical to offer customers child-resistant packaging and clear labeling, this results in a significant quantity of plastic trash, which contributes to the estimated 150 million tons of cannabis waste created yearly.
The demand for sustainable packaging solutions has never been stronger as the cannabis business becomes a bigger part of our living world. Investing in recycling programs and adopting eco-friendly sources of raw materials are some of the ways that businesspeople may de-emphasize plastic usage.
#3 Waste Reduction
Unsustainable cannabis growing and packaging techniques are mostly due to a lack of environmentally friendly rules governing legal cannabis. Few legal jurisdictions, for example, permit outdoor cultivation, which is a considerably better energy-efficient option than indoor cultivation.
Many established businesses require pot to be grown inside for "protection" and "safety" concerns, but the drawback is that this form of production requires more energy. Fortunately, the cannabis business is evolving for the better, and more environmentally friendly options are being investigated across the country.
To understand the large-scale impact, both farmers and consumers must educate themselves on the impact marijuana may have on the environment and what actions can be done to mitigate it.
#4 Lessen Chemical Exposure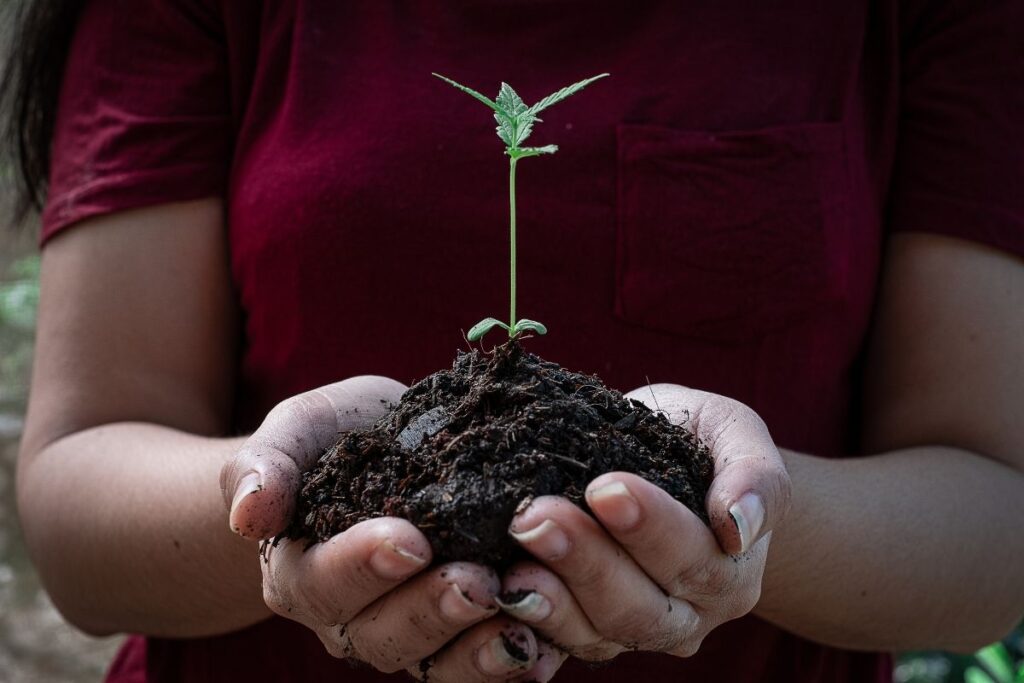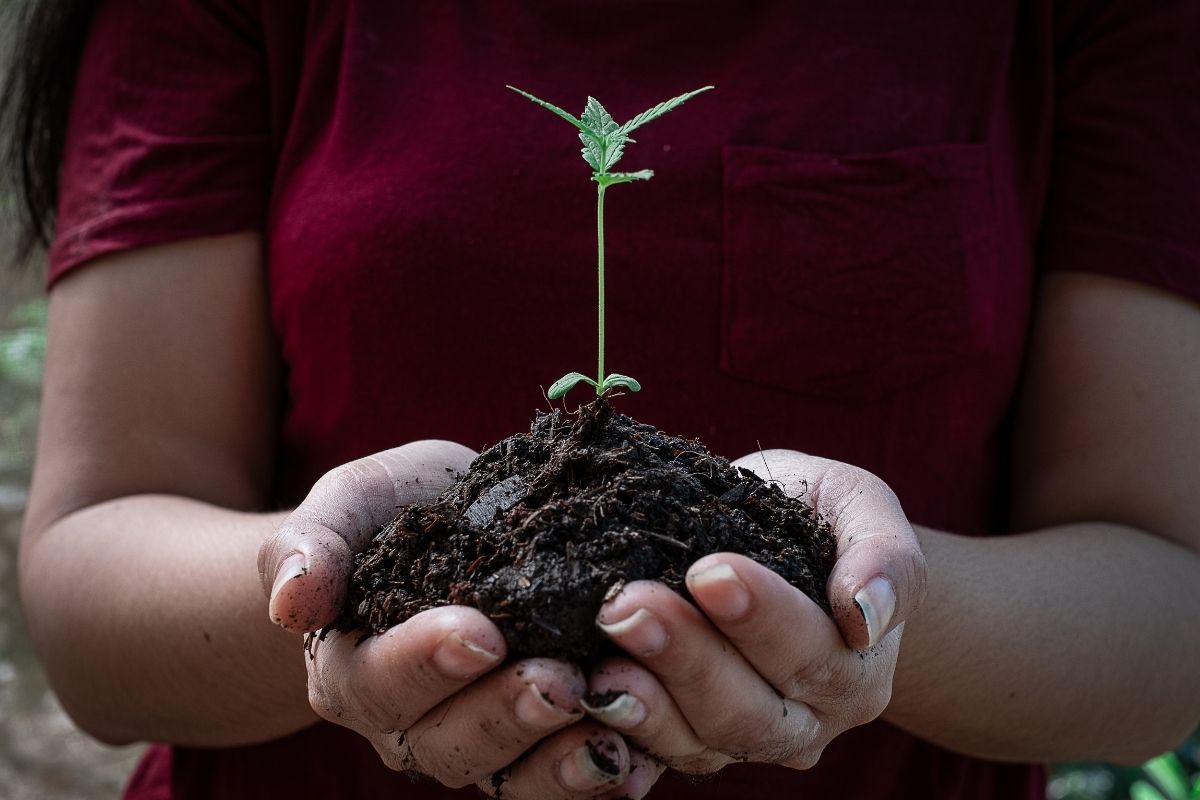 Though outdoor cultivation is more efficient, it still has certain natural drawbacks, such as water usage and chemical use. Pot production requires a lot of water. Water loss may occur at shockingly inefficient rates when large-scale production of any crop, particularly water-hungry crops like marijuana.
There are some things both small and big companies can do to assist keep customers and the environment clean in terms of health and sustainability. They can use all-natural fertilizers or switch to more natural insecticides.
Final Thoughts
To preserve the environment from further harm, the entire globe is moving toward sustainability. You can assist preserve environmental balance while reaping the advantages of the cannabis business by using the four strategies provided above.
How to make a CBD latte: Wild & the Moon's secret recipe [VIDEO]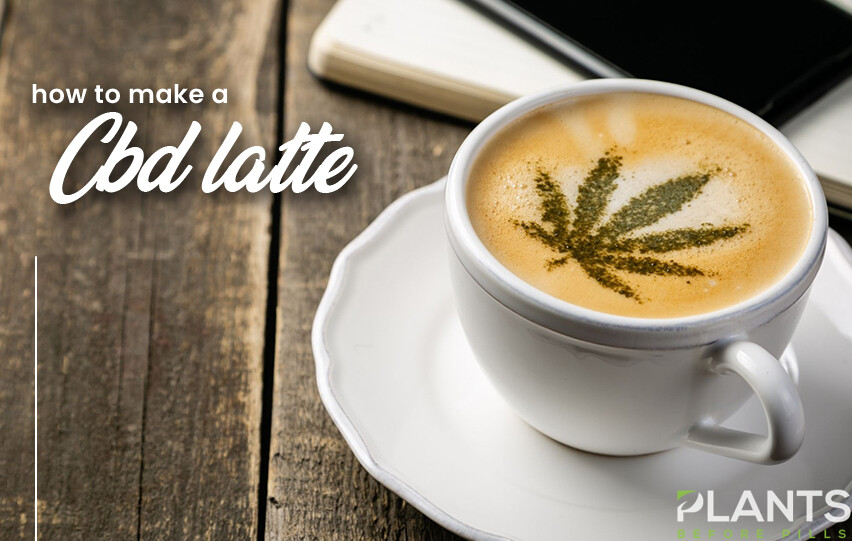 The vegan food joint known and loved by Parisians, Wild & the Moon has opened up its secret recipe book for Vogue Paris to show us how to make their CBD latte 'Hollyweed' made with vegan milk. Follow this recipe step by step and enjoy the relaxing properties of this yummy food trend.