Things are Getting Seedy – New Cannabis App Coming Late 2020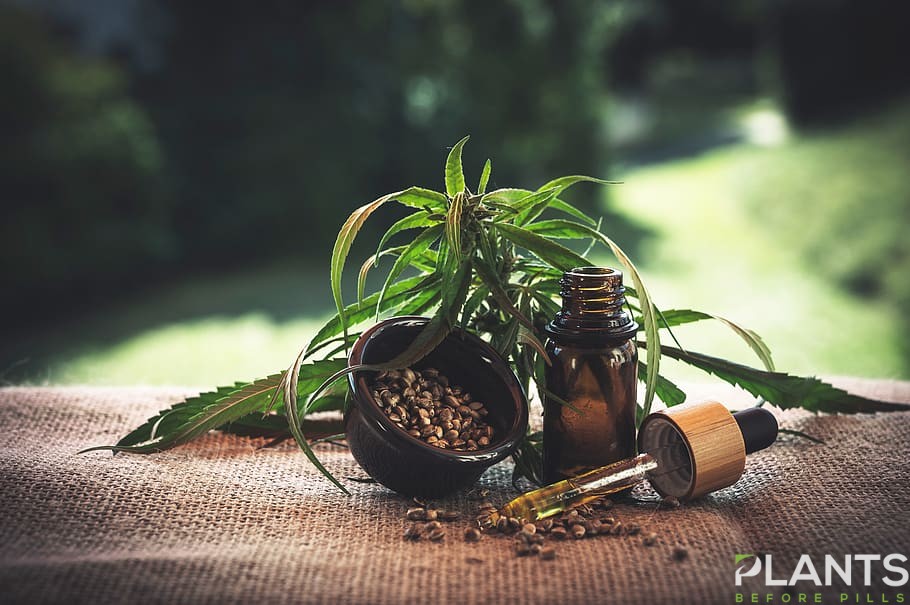 2020 has been a wild ride so far, to say the least. There have been some downfalls, but there certainly hasn't been a lack of innovation during these trying times. Many people, mainly serial entrepreneurs, have taken the time "away" from their regular routines and started focusing on other ventures to capitalize on new markets and areas of growth. Some in the cannabis and CBD world have put their marketing skills to the test by launching and promoting their own brands. Others have taken the time to build software and digital products to further amplify their reach.
Here at Plants Before Pills, we are no stranger to the latest cannabis, CBD, and Kratom trends. We review items such as CBD Oils all the way down to cannabis accessories, but this will be the first time we've learned about a new mobile app that looks to disrupt a very segmented space.
This new app is called Seedy.
Seedy Founder Thomas Lopez has a vision of an online marketplace designed for home cannabis growers by growers where information, equipment, and seeds are shared and where a like-minded community thrives. Set to launch in late 2020, Seedy is the world's first digital eco-system where growers can connect and sell products, used and new equipment, and other essential growing products like "nutes" and heritage seed strains.
By identifying an emerging market for home cultivators focusing on wellness and producing naturally harvested Cannabis and CBD/CBG, Seedy will become synonymous with the home cultivation movement as legalization spreads, and experienced growers turn to digital platforms for equipment and information.
Founder Lopez's Entrepreneurial spirit has led to him holding over twenty unique patents in multiple industries. His inspiration for Seedy comes from more than 3 decades of experience in brand development, product engineering, and marketing. Seedy is the next step in home cannabis cultivation. It allows users to connect on one central platform creating a space similar to Amazon, or Etsy where small vendors can reach thousands of potential buyers while creating a digital community.
As COVID has crippled the economy in many ways, the cannabis market has been on fire, with many cannabis stocks and companies seeing all-time highs (no pun intended). The Seedy mobile app looks to be a great way to further augment the cannabis industry and connect industry professionals, growers, cultivators, and the like. The cannabis mobile app scene has seen some "censoring" but this app looks to be one that could provide incredible value to its users.

We are primed and ready to try this new app out when it debuts later this year.
Cannabis has become a hot topic in the media during the last several years. CBD products are a big cause for the sudden increase in cannabis industry demand.
Cannabis-derived CBD does not make you high despite its presence in the plant. Instead, many people think that CBD offers several health advantages. In addition to alleviating anxiety and soothing pain, it also reduces inflammation and treats a variety of skin problems. Cannabidiol made its debut in 2018 with the first drop!
A recent analysis forecasts that the market would expand by up to 21.2% annually by 2028. This is mostly because CBD has so many healing effects. The emerging industry has quickly become a well-known source of revenue after receiving official clearance in a number of states.
Here are some profitable CBD Business ideas
#1 CBD Cosmetics
CBD may be able to alleviate symptoms of dryness, irritation, and discomfort in the skin. CBD cosmetics have arisen as a new trend in the burgeoning market for natural goods like hemp oil. CBD beauty products are now available in a wide range of forms, including creams, lip balms, face masks, lotions, and more.
Customers who know about the advantages of CBD, particularly in skin care and cosmetics, are the ideal target audience in this industry. Once you've decided to give it a shot, be ready to handle things like research and development, packaging, and marketing, and locating potential merchants for your product.
Initial expenditures include insurance, payroll, marketing materials, and your money site, but are not limited to these. For the most part, you may anticipate to pay anywhere between $75,000 to well over $200,000.
#2 CBD-Infused Drinks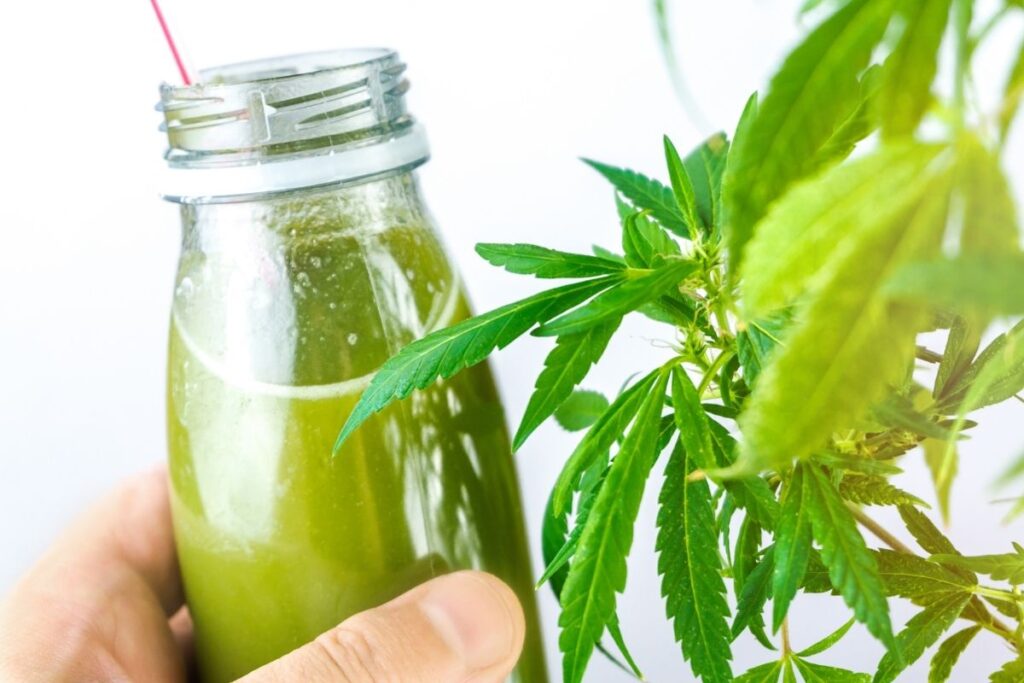 CBD-infused beverages may become increasingly popular in the future years, according to current trends. It's possible that CBD beverages might pose a challenge to the alcoholic beverage industry's dominance in the future, according to a research by Prohibition Partners. According to the findings of the research, the new market has the potential to reach USD four billion by 2024.
Coffee, water, beer, and tea are just a handful of the CBD-infused beverages now available on the market. While CBD-infused coffee may appear perplexing and difficult to understand, it's actually rather easy. You may make a CBD latte by mixing cannabidiol with cold brew, expresso, or milk.
On the other hand, adding cannabidiol to water might be a challenge because THC and CBD do not mix well with water. Yet another method known as "nanotechnology" may be able to aid in your quest for a solution. Since 2014, a company called CBD Living has made CBD water using this technique. Definitely a promising one of the promising CBD Business ideas you would want to venture.
#3 CBD-Infused Pet Products
A big proportion of the CBD business has enormous potential: pet products. Hemp-based CBD pet products are expected to contribute for 3 to 5 percent of total U.S. hemp CBD sales by 2025, according to a Nielsen research. Seventy-four percent of CBD purchasers own a pet, which is significant.
#4 Skin and Body Essentials
For individuals who prefer not to drink or inhale CBD products, putting it on their skin is a great option. Fast-moving topical treatments include ingredients like aloe vera or goat milk that have dermatological-enhancing effects. Additionally, you have the option of using some CBD in your goods.
Advertising, marketing plans, recommendation, long-term preservation, and fulfillment costs all need to be considered when running this type of business. Rent, wages, insurance payments, and worker's compensation are all part of running a physical retail store.
#5 Pills and Capsules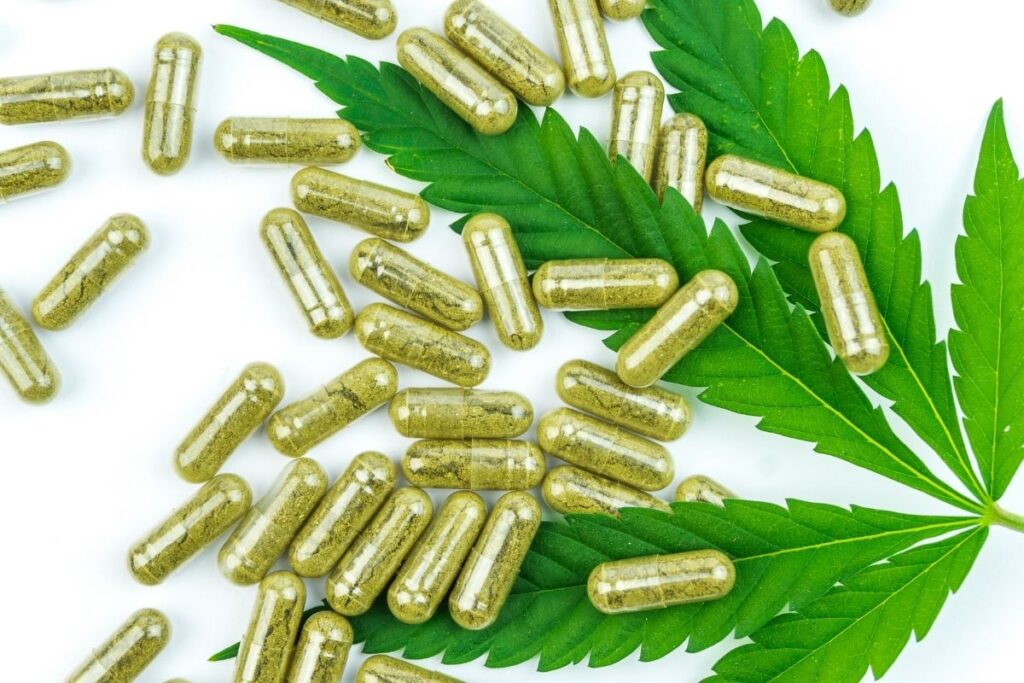 Given that CBD supplements constitute food, they do have an effect on the health of those who eat them Before you do anything else, be sure you review all of the federal laws and state regulations that are relevant to your industry. Despite this, CBD products sold as tablets are not claimed to be safe by the FDA.
Identify a dependable CBD source before starting with this CBD business ideas to ensure success. Aside from that, check to see if the supplements you purchase are compliant with local and state laws. To ensure high-quality items, a reliable supplier will need customers to submit to extensive testing before receiving their goods.
Conclusion
If you're ready to take a chance, CBD can open up a world of business prospects for you. However, you'll have to have a thick skin to endure the industry's strict restrictions and regulations. Do extensive study about the law's requirements, your target market, and the items you want to offer if you want a rewarding experience in business.
How To Select A Wholesaler For Your Cannabis Vaporizer Business?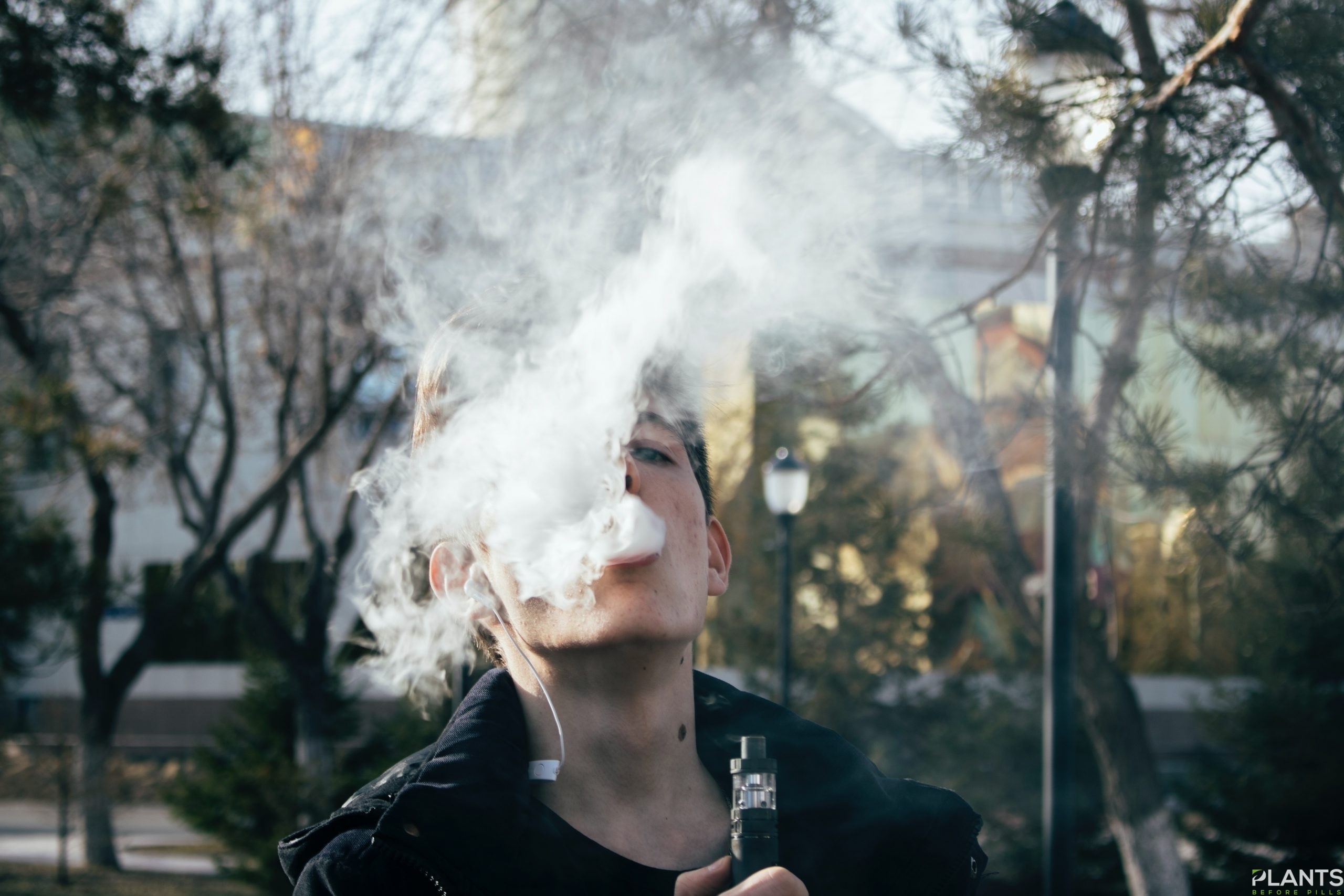 Are you thinking of ​​starting a vape business but don't have enough motivation to get serious about finding the best Cannabis vaporizer wholesaler, we can assist. It may be interesting to know that the cannabis industry is strong with no signs of slowing down. Stakeholders predict that the industry could be targeted for the big times ahead, with some estimates suggesting that the global vape market could grow to $32.11 billion by 2022. So, there is no better time to start your vape business than now.
But like any startup, you will need to find a suitable wholesaler. That might make you wonder what makes a great vape seller. Well, now you will get a clear guide on how to choose the right wholesaler for your vape business. Read on.
What products do they offer?
Searching for quality vape products can be intimidating and confusing. As you'll see, there are many products that make vape accessories. The e-cig is also known as a vaporizer or vape device, as well as a vape juice, also known as e-juice or e-liquid. It is not uncommon to find a wholesaler focusing solely on e-cig products or e-juices.
Therefore, the common thing is to ask about the type of products in the vape pen before choosing it. At the very least, the company should offer a variety of pocket scales with LED screens and tons of other vape accessories, including atoms, batteries, vape tanks, suction tips, and e-juices.
If possible, go the extra mile and sample some vape juices while looking for a cannabis vaporizer wholesale distributor. That's because vape devices vary in their structure and performance, and e-juices also vary in their ingredients so it's good to test them out together.
Where are they found?
Locations are another key consideration when choosing a Cannabis vaporizer wholesale distributor for your vape business. Ideally, you will be more comfortable finding your vape products at local retailers. Buying from local retailers comes with many benefits, including faster delivery times and lower shipping costs. You also enjoy great customer support, since the wholesaler will work during the same business hours as you. In addition, your interests as a retailer are much more secure when working with local people than with retailers overseas.
What is their quality assurance?
The first tip is to make sure you get high-quality vape products to ask the wholesaler about test results from independent laboratories. This is especially important for e-juices. It is the only way to ensure that the product offered contains the mentioned ingredients and is in the right dosages. It is also wise to ask a wholesaler for ISO quality assurance.

You may have thought about why this is so important. After all, you may just purchase your vape products from a brick and mortar company and sell them at your eCommerce store, right?
Yes, advances in e-commerce technology have led to sales fulfillment models such as dropouts. On the downside, you don't have to put the products you sell. Instead, when clients order products on your website, you send their information to vendors who send products directly to customers using your shipping information.
What is their price?
Even if a manufacturer inspects all the boxes in other locations, they may not be suitable for you if their products are too expensive. You need low-cost vape products to get the best profit margins.

4 Smart Ways Cannabis Companies can Promote their Business on Social Media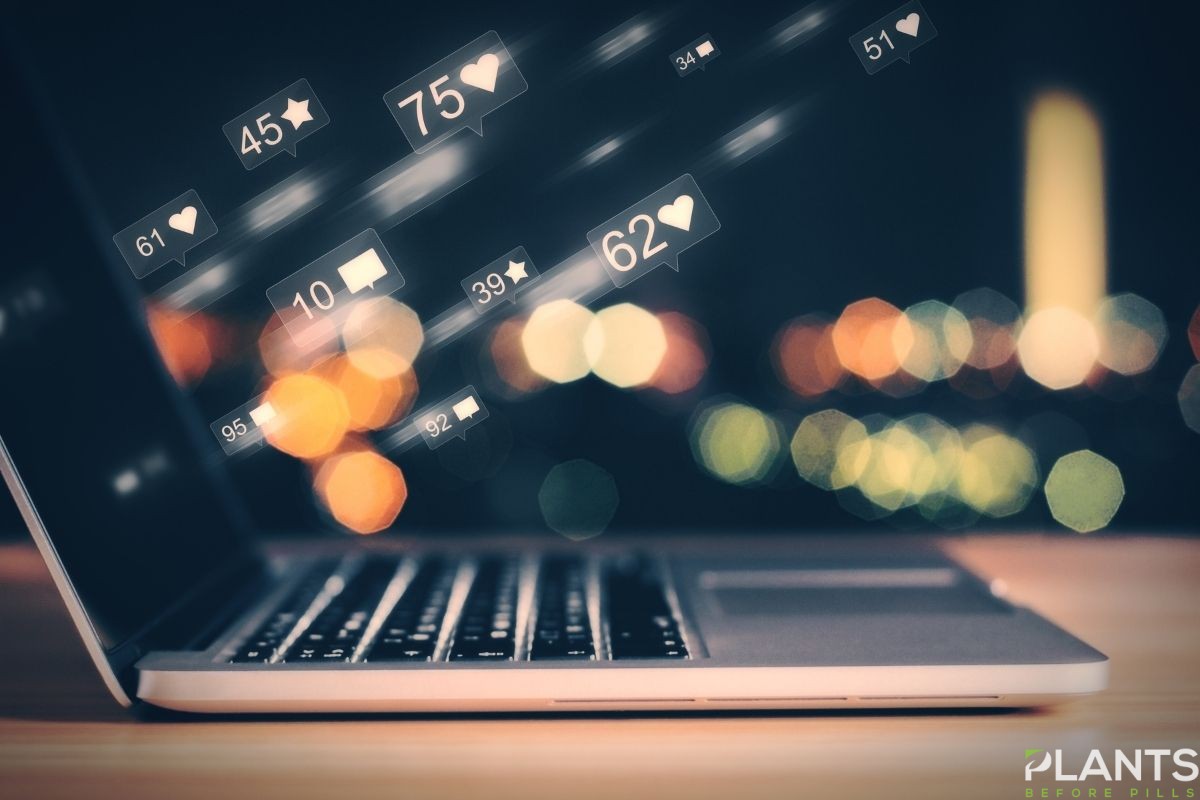 In recent times, the cannabis industry has been booming with no signs of slowing up soon. In the last few years, more and more states have legalized the use of cannabis. In fact, most states have legalized the use of medical cannabis, and a few have even legalized it for recreational use. Cannabis has grown from a taboo subject to a high-flying billion-dollar industry. With many people wanting to try cannabis products, it is no surprise that the industry has grown so rapidly. The industry is going through a significant change, and much of it is thanks to social media.
Here are four smart ways that cannabis companies today are utilizing the benefits of cannabis social media to promote their products and services:
1. Utilize Hashtags to your advantage.
One of the fundamental aspects of getting your post discovered by people interested in your products and services is by making sure your keyword is hashtagged in your posts. Adding a #hastag to your posts allows people searching for that specific keyword or keyword phrase to find your posts easily. This could open some excellent doors for you and your cannabis business. Not only that, by properly hashtagging your posts, you enhance your chances of making it to the coveted "explore" page on Instagram.
2. Using Facebook to promote your Cannabis Product.
If you're in the Cannabis industry, then you need to be on Facebook. It's as simple as that. Facebook has over 2 Billion users, and it's estimated that around 30% of them use Facebook to find places to eat and drink and find/buy products and services. Although it's pretty challenging to promote your cannabis products or services on FB due to its current policies, there are clever ways you can still get the word out about your brand utilizing Facebook and its pixel as a conduit. You can run campaigns both paid and unpaid that highlight the benefits of your product. Let's say you have a cannabis gummy product; you could create an ad or post that shows how natural health can help cure anxiety and depression. Once they land on your website, your Facebook pixel will "cookie" them, and you can retarget them in another campaign where you can work on collecting email addresses to run a more targeted campaign to your desired demographic.
3. Twitter is a powerful platform for social signaling
Twitter is not just a social network. It is also a powerful platform for social signaling. In the business world, social signaling is a powerful tool. When you post a tweet on your Twitter account, not only do people on Twitter see it, but it also gets some love from Google themselves. Google sees your post and gives a tiny bit of "link juice" and some trust signals as well! This is important in terms of Search Engine Optimization(SEO).
4. Working with a TikTok Influencer to boost your cannabis brands visibility
Working with TikTok influencers can help your cannabis brand's exposure. Tiktok has been all of the rage lately, and the engagement on that platform is immense. Cannabis brands can look to work with micro-influencers subtly to push their products to the influencer's audience. This can be a great way to increase exposure through microchannels and influencers on TikTok.
Conclusion
Social media is a great way to promote a cannabis business in a variety of ways. Social media is generally the beginning of building your company's presence online, but it definitely should not be your only marketing strategy. With careful thought and a little creativity, it's possible to build a strong following and a thriving business using social media.
We hope you enjoyed our article on how to promote your marijuana business on social media!