Home-based Solutions: 2 Ways to Create CBD Oil at Home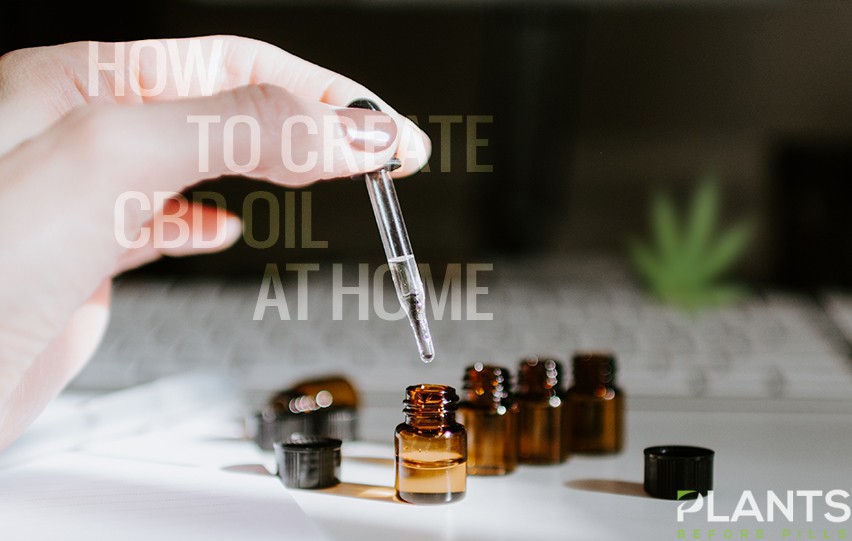 Sure, staying at home could be a bore for some, especially with all the fun possibilities the great outdoor promises. However, with the ongoing health crisis, you might find yourself with no other option but to stay within the comfort of your home and temporarily ditch the outside world.
Fortunately, with CBD, you may now find new ways to enjoy your time at home and skip the stress that comes with this pandemic. Promising a soothing effect that puts the body at ease, CBD is sure to make your stay a lot more rewarding.
To let you get the most out of this compound and enjoy your stay at home, we have prepared a brief guide that will let you create your own CBD oil right at the comfort of your home.
Interested to know how? Read on to learn more.
Can You Extract CBD at Home?
Believe it or not, creating your own CBD oil at home is not rocket science and can be learned easily. Sure, while you might have to experiment first to get a fuller grasp of the most effective techniques, extracting CBD at home requires very little effort and supplies.
Generally, the process can be done in two methods, namely the oil method and the alcohol method.
Here, we will discuss everything you need to know about each of them.
Oil Method
Considered to be one of the safest ways of extracting CBD, the oil method involves the use of oil, such as coconut and olive oil, as solvents to extract CBD from hemp plant material. Under the said method, you will need to prepare a high-quality cannabis plant, along with your selected carrier oil, an oven, a double boiler, a mason jar, a towel or cheesecloth, a herb grinder or knife, and a baking tray.
To start the process, you will need to put the raw cannabis into the decarboxylation process. To do so, you will need to condense the hemp flowers to a fine consistency using a herb grinder or a knife. Once you've reached your desired texture, put the ground flowers into the baking tray and heat it at approximately 110 °C or 220°F for 90 minutes.
Once the material achieved a light brown complexion, you may now proceed by mixing the ground-up cannabis with the carrier oil of your choice in the mason jar. After thorough mixing, saturate the cannabis with the oil. Once done, you can now start the boiling process by placing the mixture in the top section of the double boiler. Fill the bottom section with some water and leave the mixture to wait for 3 hours. Once done, you may now take the oil-cannabis mixture and put it in a container. Place the towel or cheesecloth over the opening and pour the mixture into another bowl. Extract as much oil as possible and seal the container to cool in a dry place.
Alcohol Method
If you're out of coconut or olive oil, you may still create your CBD oil at home using the other method, called the alcohol method. Similar to the previous technique discussed, this process requires very little effort and only a few tools.
To start, you will need to prepare a high-quality cannabis plant, food-safe grain alcohol, a bowl, a wooden spoon, a grinder, a piece of cheesecloth or a sieve, and a double boiler.
Similar to the oil method, the first step is to put raw cannabis into the decarboxylation process. Once it's done, you may now put the grinded materials into the bowl along with your chosen alcohol. Pour in enough alcohol to submerge the plant and stir for about 5 to 6 minutes.
Next, you will now need to separate the CBD-infused alcohol from the plant matter. To do so, put the cheesecloth or the sieve on the opening of the bowl and filter out the solvent. Be sure to repeatedly squeeze the mixture from the cloth to extract as much alcohol as possible.
From there, pour the extracted oil into a double boiler and heat it for about 30 minutes on a low flame. This will help make the alcohol evaporate from the solution. Once done, transfer the liquid into a jar and leave it in a cool, dry place.
Conclusion
Ready to make your very own CBD oil at home? Embrace the comfort and convenience of staying at your own place and enjoy the promises of cannabidiol today.
Which among the two methods would you like to follow?
How to Choose The Best Weed Delivery Service in Washington D.C.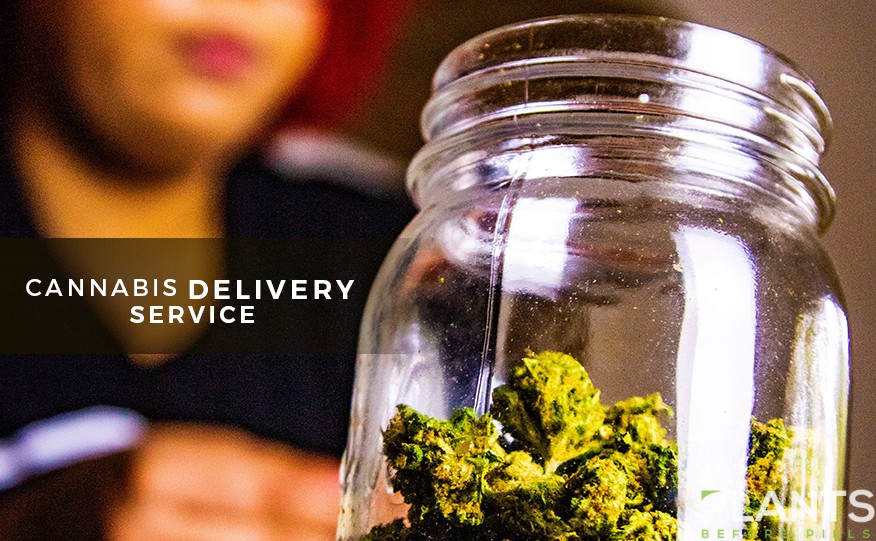 There are many options for taking care of your medical marijuana needs in a convenient way. Do you prefer to purchase your cannabis at a dispensary, or would you instead get it delivered? With dispensaries popping up all over the country, one may wonder whether they should stay true to their local dispensary or go for local delivery services from a trusted provider. It may be easier for you to get your weed delivered because there could be a more significant number of delivery services popping up with cannabis companies interested in growing their clientele based on location and population size! Live in an area where full legalization is a great place to start.
Getting the most dependable cannabis delivery Washington DC doesn't have to be complicated if you know what to look for when selecting the best marijuana delivery service in Washington, D.C. The provider has been rated highly by other customers and offers a variety of merchandise at a great price. As with any purchase necessary within the District, ultimate factors of utmost importance are legal information and jurisdiction. Read more about how to select the best local cannabis delivery service for your needs by checking out this informative piece.
What you should consider in a cannabis delivery service company
Here are some questions you should ask yourself when looking for a delivery service for your needs:
How much is it?
How are the reviews of the delivery service?
Do they have a wide variety of products they deliver?
How far away from home are they?
Are any discounts offered?
Why you should use a weed delivery service
Cannabis delivery services are an excellent choice for several reasons. They are a godsend! They're available in all kinds of cities, you can get concentrated products delivered straight to your door disguised as other things like shampoo, and they come with all sorts of sweet deals for those of us who aren't just looking for a quick joint. There are several reasons why cannabis delivery services are so handy to have around.
How to get in touch with the best delivery services near you
One way to start ordering from an online dispensary is by visiting local dispensaries in your area. It gives you a general idea of what kind of dispensaries are nearby and their names, so you can then choose one that's more convenient for you. An option to this approach is to use a site like Weedmaps, which provides more detailed info about nearby dispensaries' names, locations, and menus. Look out for whether they offer edibles, topicals for muscles (like massage oils), tinctures for pain relief, and concentrates for inhalation. Sites like these will also provide quite reasonable delivery rates – make sure that their courier service covers your address!
Conclusion
Choosing the best cannabis delivery service can be overwhelming when you have many options to consider. With so many benefits in D.C., sometimes you don't know where to begin. There are other factors to consider beyond just price and quality: security, reliability, and customer service come into play. Those looking for the best deals might want to directly contact delivery services or dispensaries. In these cases, determine which product is right for you before ordering – because once they deliver, they aren't allowed to exchange or refund your weed! If you'd rather ease into it and deal with a middleman, check out some of the reviews on WeedMaps or look at Leafly's directory of marijuana businesses. Private groups dedicated solely to recommending cannabis delivery services exist on Facebook! Whatever way you decide is right for you depends on what kind of experience you're seeking and how paranoid or experienced a smoker you are!
Can CBD Help Improve My Gut Health And Digestion? [VIDEO]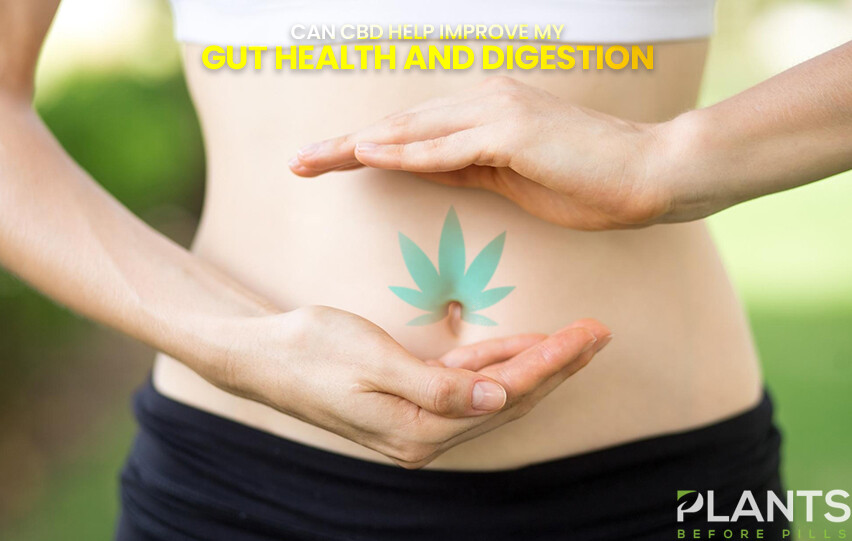 Are the claims behind CBD's benefits for gut health true? This discussion delves into this topic a little bit deeper, exploring other concerns surrounding it such as the right dosage, safety precautions, etc.
How to start your own CBD/Hemp business in 2022 [VIDEO]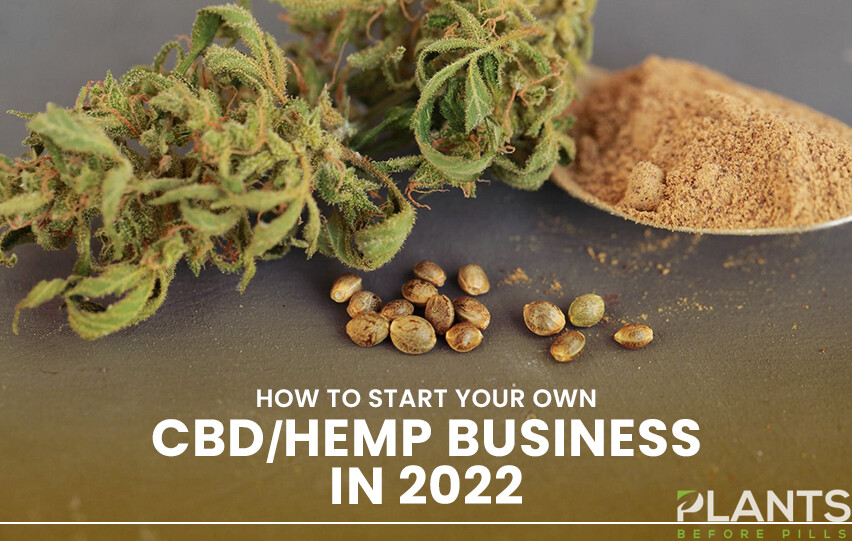 Getting into CBD is one of the most exciting prospects you can consider for the upcoming year. Thanks to widespread legalization and increasing awareness, CBD is steadily gaining plenty of momentum in different kinds of markets. Here's what you need to know.