Home-based Solutions: 2 Ways to Create CBD Oil at Home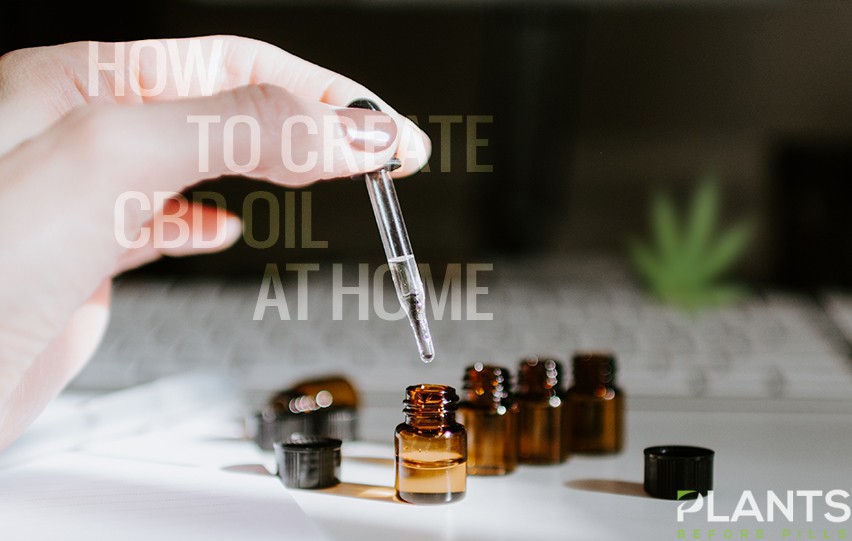 Sure, staying at home could be a bore for some, especially with all the fun possibilities the great outdoor promises. However, with the ongoing health crisis, you might find yourself with no other option but to stay within the comfort of your home and temporarily ditch the outside world.
Fortunately, with CBD, you may now find new ways to enjoy your time at home and skip the stress that comes with this pandemic. Promising a soothing effect that puts the body at ease, CBD is sure to make your stay a lot more rewarding.
To let you get the most out of this compound and enjoy your stay at home, we have prepared a brief guide that will let you create your own CBD oil right at the comfort of your home.
Interested to know how? Read on to learn more.
Can You Extract CBD at Home?
Believe it or not, creating your own CBD oil at home is not rocket science and can be learned easily. Sure, while you might have to experiment first to get a fuller grasp of the most effective techniques, extracting CBD at home requires very little effort and supplies.
Generally, the process can be done in two methods, namely the oil method and the alcohol method.
Here, we will discuss everything you need to know about each of them.
Oil Method
Considered to be one of the safest ways of extracting CBD, the oil method involves the use of oil, such as coconut and olive oil, as solvents to extract CBD from hemp plant material. Under the said method, you will need to prepare a high-quality cannabis plant, along with your selected carrier oil, an oven, a double boiler, a mason jar, a towel or cheesecloth, a herb grinder or knife, and a baking tray.
To start the process, you will need to put the raw cannabis into the decarboxylation process. To do so, you will need to condense the hemp flowers to a fine consistency using a herb grinder or a knife. Once you've reached your desired texture, put the ground flowers into the baking tray and heat it at approximately 110 °C or 220°F for 90 minutes.
Once the material achieved a light brown complexion, you may now proceed by mixing the ground-up cannabis with the carrier oil of your choice in the mason jar. After thorough mixing, saturate the cannabis with the oil. Once done, you can now start the boiling process by placing the mixture in the top section of the double boiler. Fill the bottom section with some water and leave the mixture to wait for 3 hours. Once done, you may now take the oil-cannabis mixture and put it in a container. Place the towel or cheesecloth over the opening and pour the mixture into another bowl. Extract as much oil as possible and seal the container to cool in a dry place.
Alcohol Method
If you're out of coconut or olive oil, you may still create your CBD oil at home using the other method, called the alcohol method. Similar to the previous technique discussed, this process requires very little effort and only a few tools.
To start, you will need to prepare a high-quality cannabis plant, food-safe grain alcohol, a bowl, a wooden spoon, a grinder, a piece of cheesecloth or a sieve, and a double boiler.
Similar to the oil method, the first step is to put raw cannabis into the decarboxylation process. Once it's done, you may now put the grinded materials into the bowl along with your chosen alcohol. Pour in enough alcohol to submerge the plant and stir for about 5 to 6 minutes.
Next, you will now need to separate the CBD-infused alcohol from the plant matter. To do so, put the cheesecloth or the sieve on the opening of the bowl and filter out the solvent. Be sure to repeatedly squeeze the mixture from the cloth to extract as much alcohol as possible.
From there, pour the extracted oil into a double boiler and heat it for about 30 minutes on a low flame. This will help make the alcohol evaporate from the solution. Once done, transfer the liquid into a jar and leave it in a cool, dry place.
Conclusion
Ready to make your very own CBD oil at home? Embrace the comfort and convenience of staying at your own place and enjoy the promises of cannabidiol today.
Which among the two methods would you like to follow?
Kratom: 4 Reasons Why It's Worth Exploring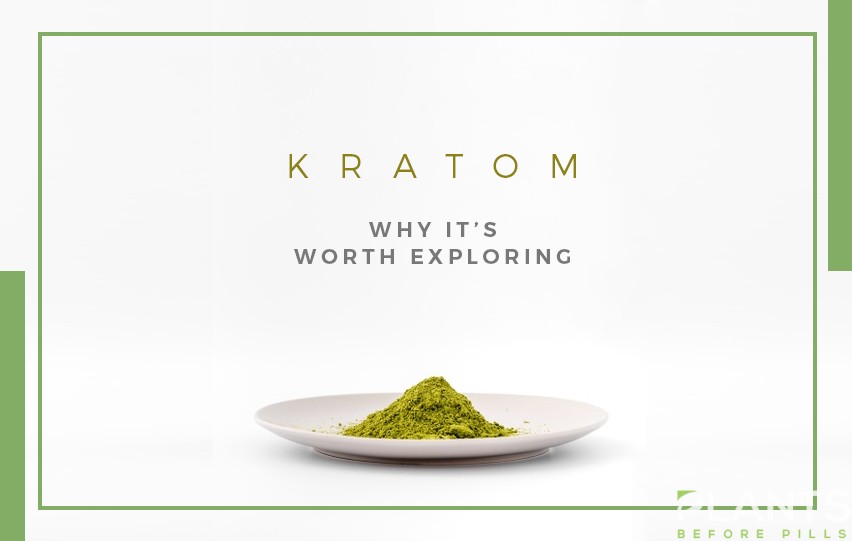 If you have been closely monitoring the Internet and been finding ways to keep yourself healthy, chances are you've seen this term once or twice. You might have even seen or heard about this in the news, especially with the Food and Drug Administration (FDA) and the Drug Enforcement Agency (DEA)'s interest in cracking down on these products.  
While Kratom tends to draw flak from these government agencies, there's still a large buzz surrounding this product, now more than ever thanks to many claims that it helped them wean off their addiction. However, apart from serving as a relief of sorts for opioid addiction and withdrawal, there has been a growing following for this herbal supplement/recreational drug because of its mood-boosting capabilities.
With all the mix of information around Kratom, it may be challenging to know exactly what's what. To shed more light on this product, we'll be tackling what this really is and why you should explore this herbal plant/recreational drug. Take a look.
What is Kratom?
Before anything else, kratom, otherwise known as Mitragyna speciosa, comes from a tree with the same name. Native to Indonesia, Malaysia, Papua New Guinea, and Thailand, its leaves have been used as herbal medicine to treat a variety of conditions. In particular, it has been used to address pain as it attaches to similar nerve cells in your brain to even helping manage sleep and other health conditions.  
Today, it is also being utilized as a recreational drug of sorts and is consumed in a number of ways. The most popular being brewed into a tea, being utilized in cooking, and even being chewed. It is also being smoked or ingested through the use of ground-up pills.
Why You Should Incorporate Kratom in Your Life
Provide Pain Relief 
Though the FDA and the DEA claim that kratom has no medical benefits, it has long been used in different parts on the globe, particularly in Asian regions, to treat chronic pain and even opiate-related withdrawal pain.  
Other illnesses and conditions such as diarrhea, diabetes, fever, and hypertension have also found significant results when this is consumed. All of these pain-relieving benefits can be attributed to the alkaloid found within kratom, such as mitragynine which is recognized for its analgesic properties.
Enhance Mood 
More than physical pain, this herbal drug is also considered a miracle worker as it eases emotional pain by promoting a euphoric feeling, thus inducing a general feeling of contentedness and even happiness.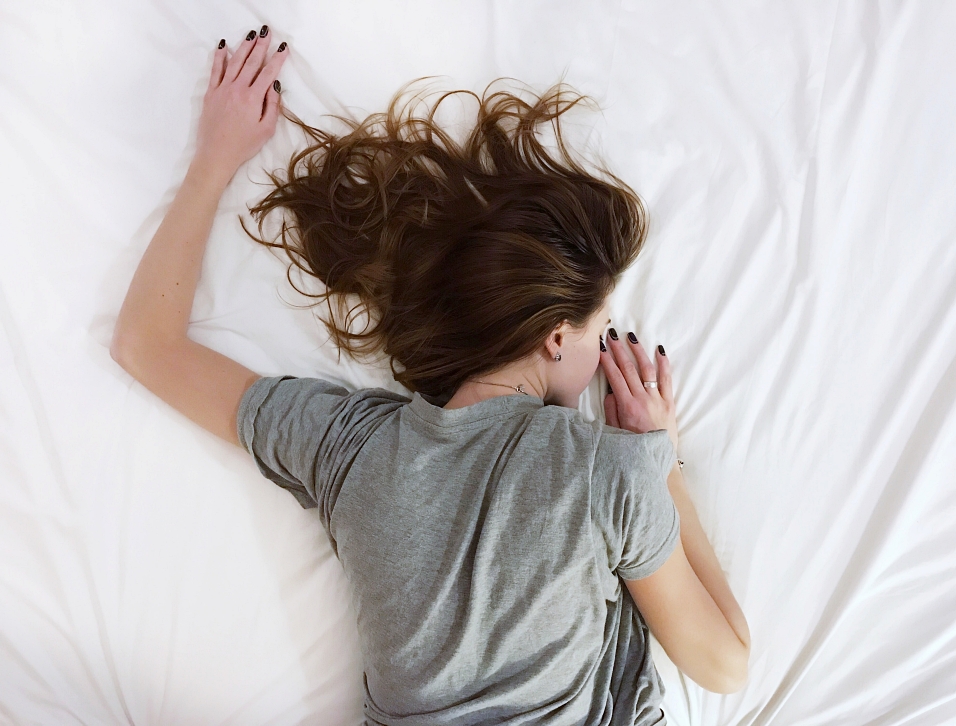 Address Sleep Problems 
One of the effects of consuming this is drowsiness. Higher doses of this drug can lead to sleepiness and even induce individuals to be in a dreamlike state. By consuming this plant, you can help treat sleeping problems such as insomnia as it can help lull you into a deep and restful slumber, allowing you to take the next day feeling much more energized. If you wish to address this particular concern, taking a cup of tea might work in your favor. 
Boost Immune System 
For those who wish to feel more energetic and who want to strengthen their immune system, this drug will provide the burst of energy that you need to conquer the day. Moreover, it can also help you to become more relaxed and reduce your stress and anxiety levels, both of which tend to trigger and agitate your immune system.
The Bottom Line 
Though there are still many studies conducted on kratom, there's no denying the possible health benefits it can afford individuals. With the guidelines above, you can best gauge how you can incorporate this into your everyday life and why it's even worth exploring in the first place.
How to use CBD Oil for Pain – 2020 Quarterly Review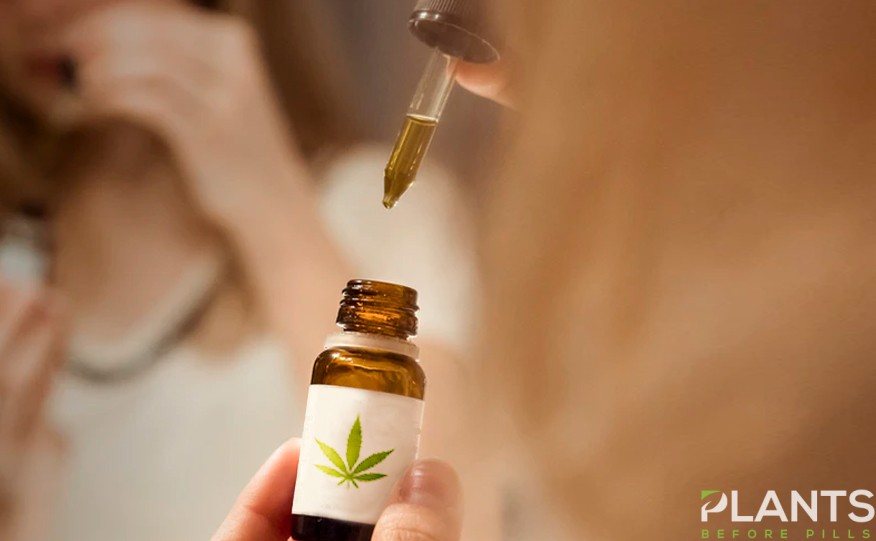 CBD has become wildly popular over the past 3-4 years due to it's many touted benefits and it's availability in markets all around the world. The sales of CBD products topped $1 Billion in sales in 2019 and looks to continue to grow well into the mid-2020s.
If you are still new to or haven't been following the CBD craze, CBD is short for cannabidiol, is a chemical compound from the Cannabis plant, which is also commonly referred to as marijuana or hemp. It is a naturally occurring substance that's used in a variety of products to give you a general sense of wellness in addition to the feeling of relaxation and calmness. Unlike its close relative, THC, which is the major psychoactive ingredient in marijuana, CBD is non-psychoactive which means you will not experience the "high" that you would if you were to consume cannabis with high levels of THC.
As we learn more about how CBD oil, CBD edibles, and CBD topicals work, the more buzz there is in the market for CBD products in general. There are a lot of new product spinoffs such as CBD dog treats, CBD bath bombs, CBD topicals, and even CBD toothpicks. Most CBD products claim to give a ton of benefits when it comes to the types of ailments they can be used to address. Of those benefits, one of the most common is for overall pain relief.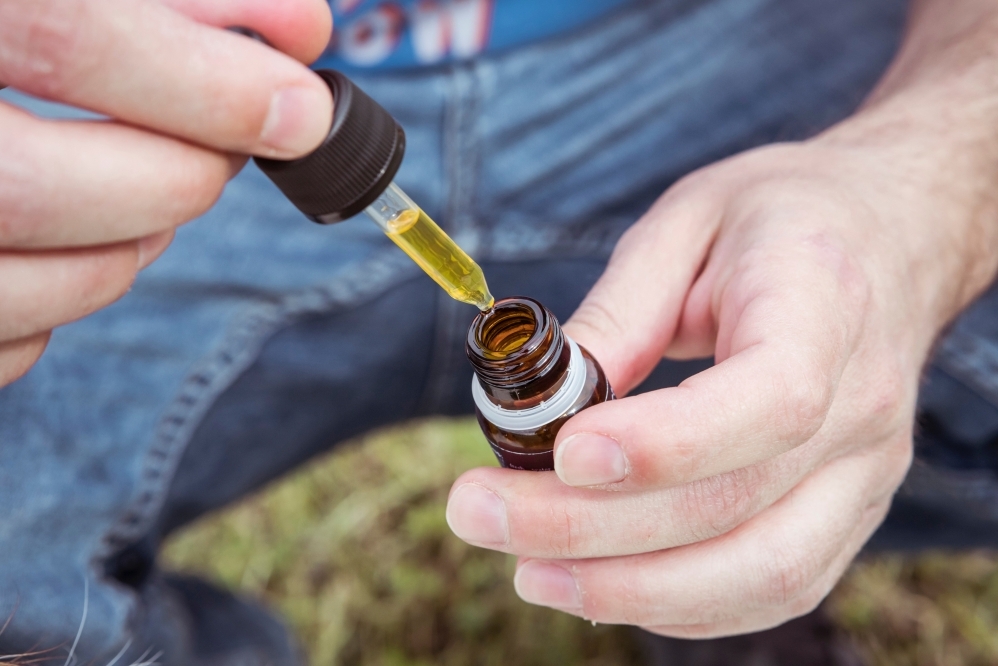 The trend towards natural and holistic health continues to grow each year as more evidence that costly pharmaceuticals (Big Pharma) not only come with a lot of side effects but also do damage to vital body organs such as the liver and kidneys. These complex "medicines" do not always assimilate well with the body which is why so many adverse reactions happen often resulting in having to take other medication to offset the ill effects of the first medicine. Those secondary medications often have side effects of their own and the negative feedback loop continues to perpetuate all while health is being compromised. The cause of this issue is that many manmade drugs are created to ease symptoms and are not addressing the core problem that is causing the symptoms. Natural products are viewed by the body as homogenous compounds because their chemical makeup is similar to the makeup of our bodies. This is a key differentiator between lab-made drugs and natural medicines.
In comes, CBD products and even CBD oil UK brands are in the mix of the global market. Being super easy to consume, CBD oil has become a staple in health regimens all across the world. It is easy to acquire, easy to take, and is all-natural. The compounds in CBD oil can help with inflammation in the body as well as helping ease aches and pains. Although pure CBD oil can be quite costly, the benefits can be great especially as it relates to overall wellness and low cases of side effects. CBD oil can be added to food, mixed into drinks, rubbed into the skin as well as absorbed into the skin by bathing in it. It has become so popular that even athletes are consuming it to help with their overall sports performance.
There is still quite a bit of research to be done as it relates to CBD as a whole but based on its initial reactions amongst many, things look very promising. As each year passes, the better the extraction of CBD oil becomes, and the more efficient it becomes inside the body.
Have you used CBD oil for pain before? Is it something you would recommend to a family member or friend to try if they are dealing with chronic pain? We'd love to hear about your experience with CBD oil and if it has been beneficial for pain relief.
Harmony Dispensary, Leo Bridgewater Comes Out with New Strain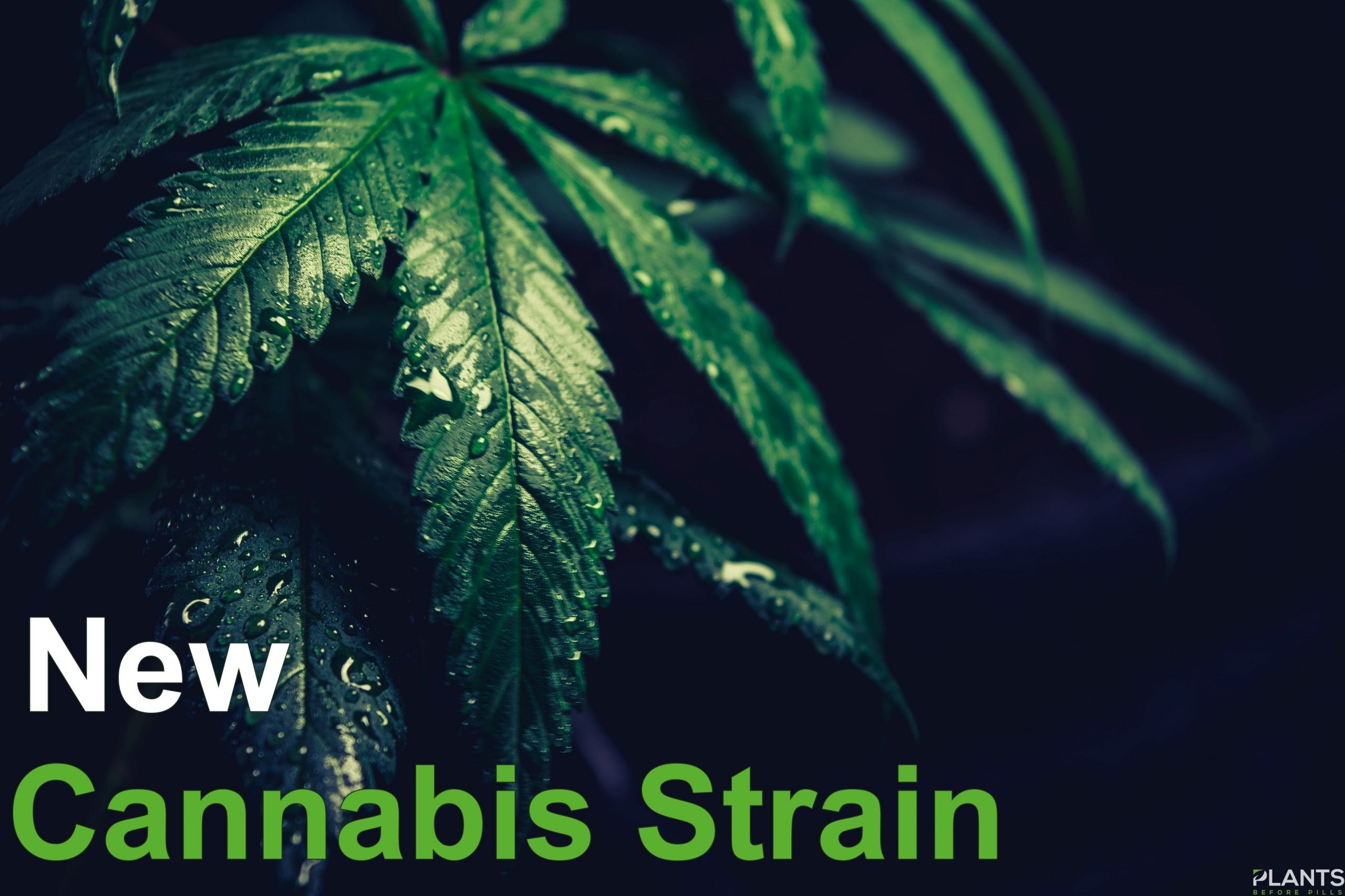 New Jersey-based medical cannabis dispensary Harmony Dispensary announced its new cannabis strain days prior to Memorial Day. In homage to veteran Army Specialist and renowned cannabis advocate Leo Bridgewater, Harmony Dispensary will reportedly be naming its newest strain as Bridge H20.
According to Harmony Dispensary, the company chose Leo Bridgewater to honor his commitment towards furthering the medical cannabis industry and legislation in the whole country, notes Benzinga.
Leo Bridgewater and Medical Marijuana
Leo served in the United States Army as an Army Specialist. During his stint, Leo toured both Afghanistan and Iraq. He also served as a contractor under the Defense Department during his three tours in the army.
After serving his time, Bridgewater struggled with PTSD. Although being given anti-anxiety medication and opiates to treat his condition, Forbes states that these medications caused unwanted side effects. In venturing out further towards addressing his disorder with cannabis, Leo found that medical marijuana proved effective with the side effects that come with prescription medication.
More than his commitment to the legislation, Forbes states that Bridgewater also paved the way for New Jersey to become more aware of the benefits of medical marijuana.
The new strain by Harmony is made in partnership with Bridgewater in order to provide relief and aid to veterans who have similar experiences to with the cannabis activist, such as anxiety, insomnia, and Post Traumatic Stress Disorder (PTSD).
In a statement, Harmony Dispensary's Director of Cultivation Adam Johnstone said, "Harmony Dispensary really wants to focus on how medical cannabis can play a huge role in uniting the community. Working with someone like Leo, a well-known community activist and combat veteran, on Bridge H20 is just one of the many ways we can do that."
To help come out with this unique strain, the two parties have supposedly been working on the Bridge H20 strain for more than a year, notes Forbes, and have been sound boarding on the thoughts and experiences of Leo.
In order to provide effective stress relief, pain management, as well as relaxation and a mood booster, Harmony opted to stay with a terpene profile. The four main types of terpenes present in the new strain include beta caryophyllene, humulene, limonene, and myrcene. Similar in hybrid/indica split as wedding cake strain, Forbes notes that the flower is a hybrid of 70% indica and 30% sativa.
In talking about his partnership with Harmony Dispensary, the Army Specialist veteran and cannabis advocate said, "To have this happen to me – wow – this is the ultimate nod to [vets from] the cannabis industry."
For the latest cannabis news, tune in to Plants Before Pills.