4 Ways You Can Safely Celebrate 420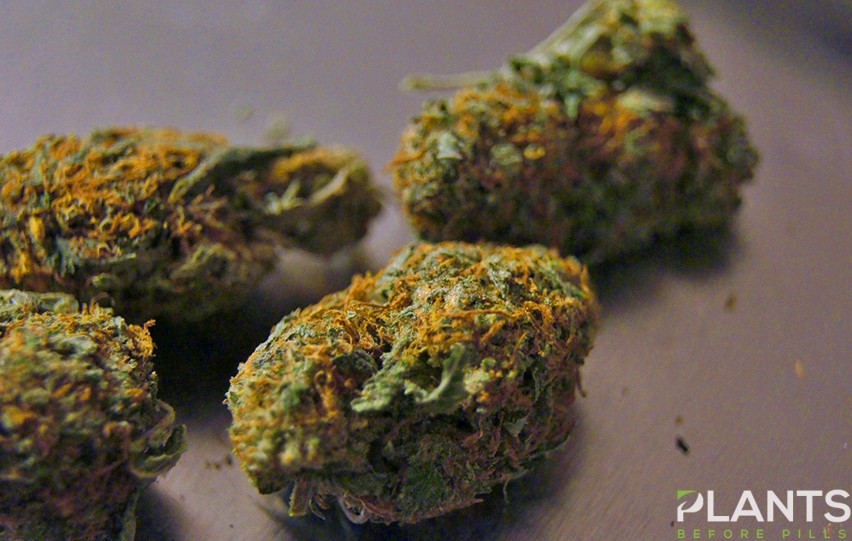 Now that the world is currently experiencing a pandemic, it might be difficult to see the silver lining of things. You may not even be aware that 420 happens in less than a month. Though numerous cannabis events and gatherings have been canceled left and right, that doesn't necessarily mean that you should forego celebrating this momentous time in history. After all, you can still safely uphold the sanctity and excitement that comes with this annual occasion – all from the comforts of your own home.
For those who still wish to celebrate 420, here's how you can enjoy the holiday without adding to the global spread of the novel coronavirus COVID-19 today. Check these out.
Acknowledge the Relevance of the Day and Cannabis Products
In the past, the use of marijuana has been highly regarded as taboo, even restricted by most countries and governments around the world. Because of this, the cannabis culture and movement that we know today owes its popularity and perseverance to the underground movement pioneered by enthusiasts and activities many years ago.
It dates back to the fascination of a group of high school kids from San Rafael High School in 1971. Using 420 as a code word for 4:20 p.m. to meet and partake marijuana, the group has since evolved to using the term for finding and doing more interesting – and let's face it, risque – things while under the influence of the drug.
Today, this date is dubbed as a national holiday that brings like-minded individuals from around the world to come together and to celebrate the importance of cannabis in their lives today.
Practice Social Distancing
With the widespread outbreak of COVID-19, many cities, states, and countries have implemented social distancing. Now, with this as a way of life, you might think that being with friends and fellow like-minded enthusiasts are impossible. If you're lucky enough to hold a small gathering with friends after the home quarantine period or even hang out via Zoom or other virtual sites, remember those who can't.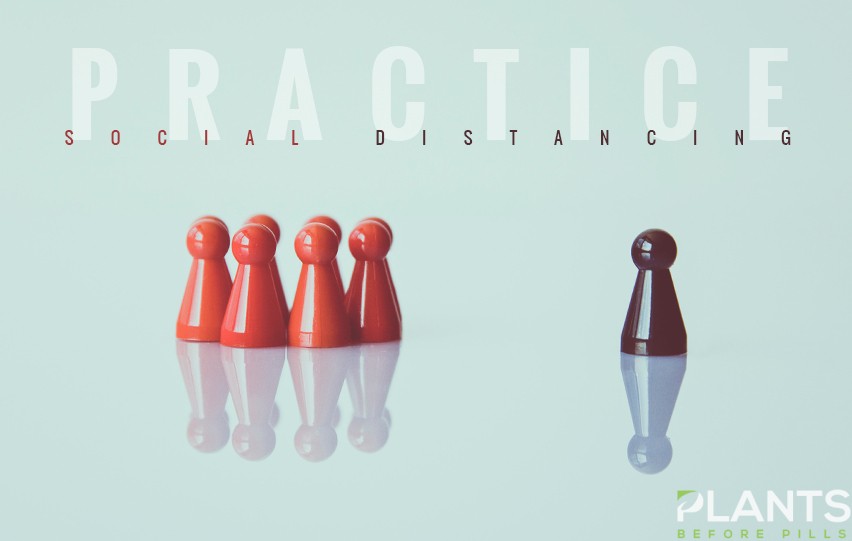 In a time when a pandemic has led people to shut their doors, take the time to think about the people who have yet to enjoy the liberties you have today. Until then, keep raising awareness about the advantages of using cannabis and the CBD oil benefits it can impart to users. At the same time, if you're spending time with good friends, don't forget to practice social distancing, especially when the world has yet to invent a vaccine that addresses coronavirus.
Stick to Your Own Cannabis Products and Devices
While cannabis culture normally calls for sharing cannabis products and tools, now may not necessarily be the best time to do so. Steering clear of sharing instruments can certainly prevent you from the further transmission of the disease. While you should and you may bring CBD oil edibles and other goodies for everyone to partake in, you might have to refrain from passing instruments and your CBD oil vape pen to keep yourself and the people around you safe from harm.
Stay Hydrated and Full with CBD Oil Edibles
Whether you're having a virtual gathering or meeting in person, the last thing you should miss out on is the abundance of CBD oil edibles and cannabis products. You can bake yourself some treats or even share with your guests, while of course being mindful of social distancing practices. You can even order some items from your nearby dispensary, after all, the industry is very much in thriving as cannabis is regarded as part of 'essential businesses.' Just don't go overboard and make sure pace yourself to avoid getting sick.
If you're one to celebrate this unofficial national holiday, take note of these tips to safely enjoy 420. These allow you to bring a sense of sunshine in these dark and trying times.
Stuck at Home? Catch Up on Your Reading with CBD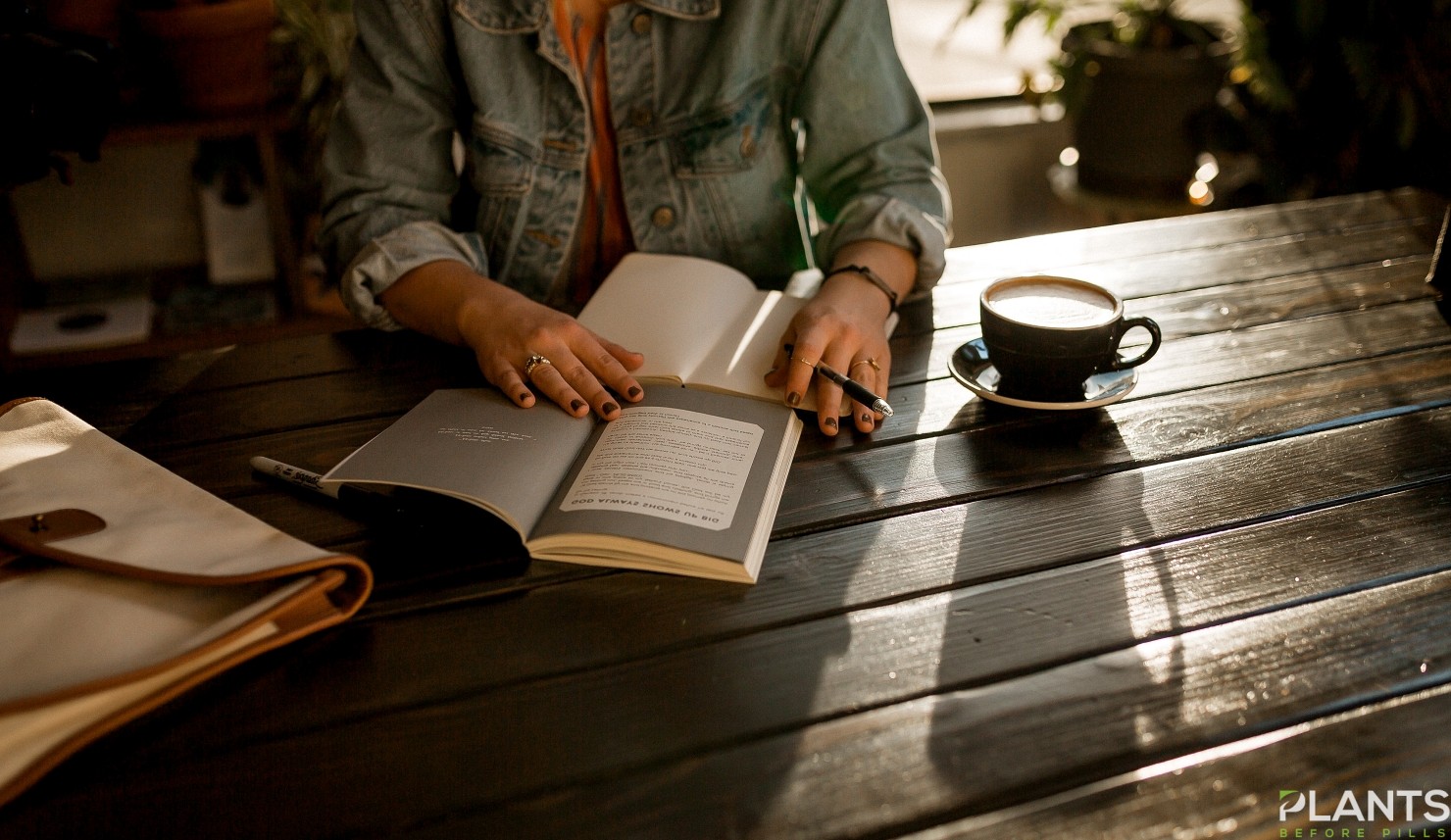 The social media age has paved the way for a wide variety of fun and friendly challenges across various platforms such as TikTok and Instagram. You can find people posting dance and photo challenges that definitely capture the attention of friends and followers. For bookworms, the 52 Books challenge is a great way to dare yourself while also doing something you care about. Reading with CBD products has a lot of benefits.
This challenge urges you to read one book per week. Some lets you freely choose what material you want to consume, while others take the dare to the next level by giving you a specific theme for each week. This may be more difficult especially with responsibilities in the way, but the quarantine could give you a time to catch up.
If you are up to the task, why not consider doing it with cannabidiol? This highly beneficial cannabinoid can do wonders for your mind and body. Here's how you can use CBD products to catch up on your reading: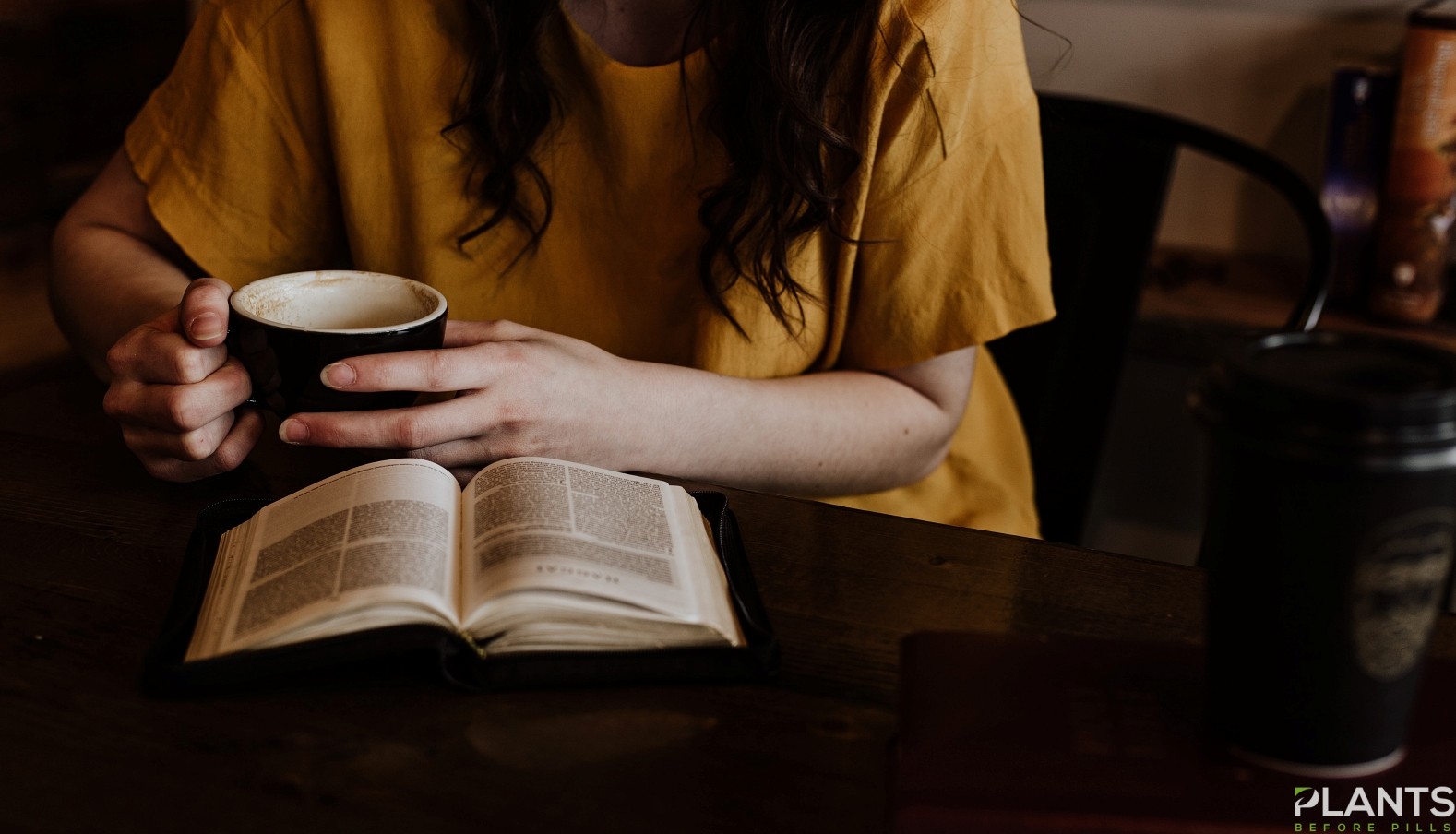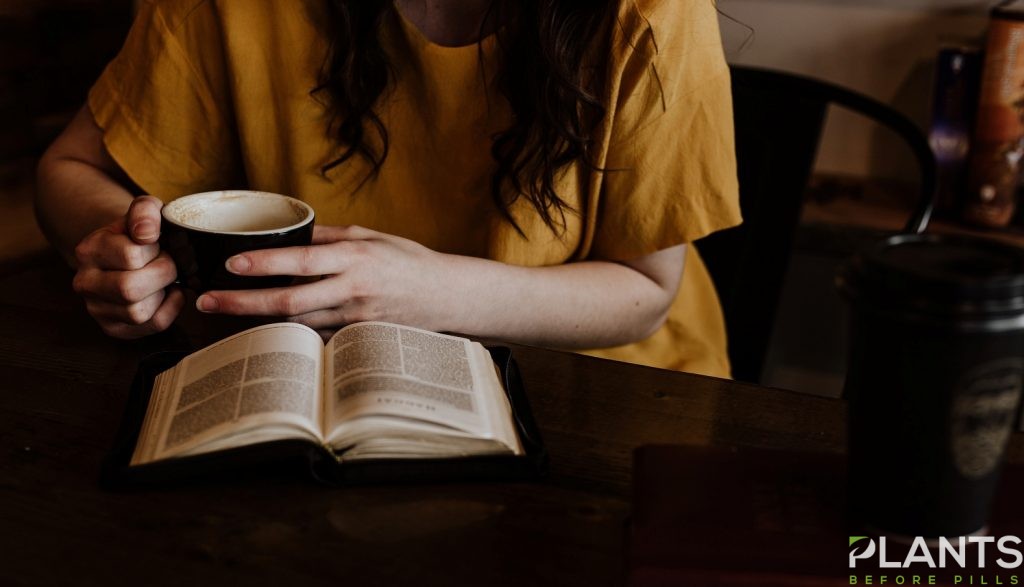 How to Use CBD to Catch Up
Calm Your Mind
When reading, you are primarily flexing your mind. You absorb words, information, knowledge, and experiences from your eyes directly to your brain. However, overstimulating it can make you feel exhausted, which can lead to other issues such as stress and anxiety. Because of this, you want to give your mind a break by taking some CBD for anxiety. This will let you ease your stresses while also preparing your brain for another round of reading.
Aside from letting your brain rest, you can also benefit from the cerebral effect of this substance. It is known to boost cognitive functions, making your reading more effective and efficient.
Get Some Sleep
Reading may be a leisurely activity for you, but it can be exhausting after a while. This is why you want to make sure that you get enough sleep to give your brain a rest. Understandably, you may have trouble sleeping during these times, which is the reason that you might want to take CBD oil with your evening tea.
This cannabinoid not only gives you a cognitive and energy lift, but it also helps you fall asleep when you need it. That's right! Consuming cannabidiol is a two-way street as it is known to regulate your mind and body depending on your needs.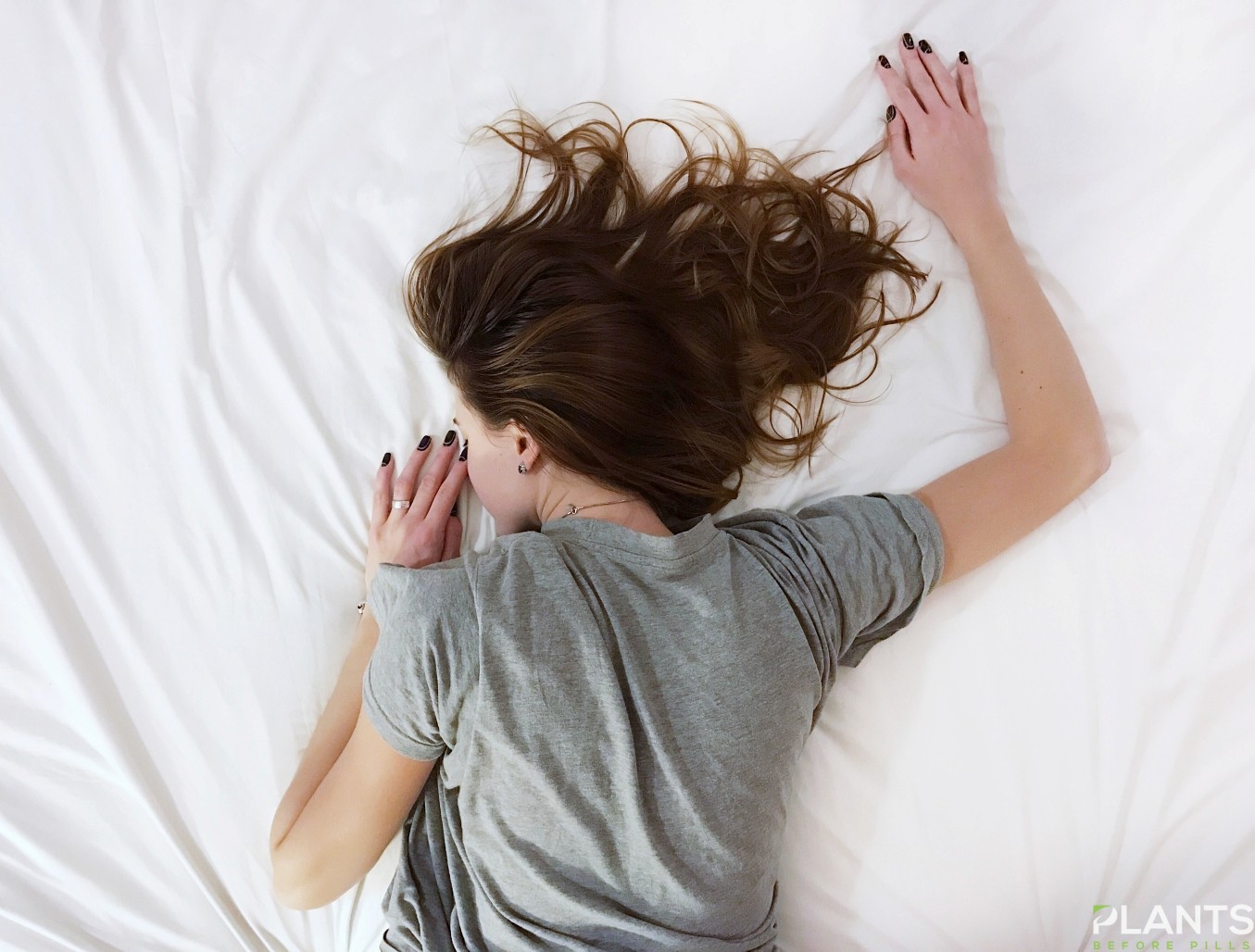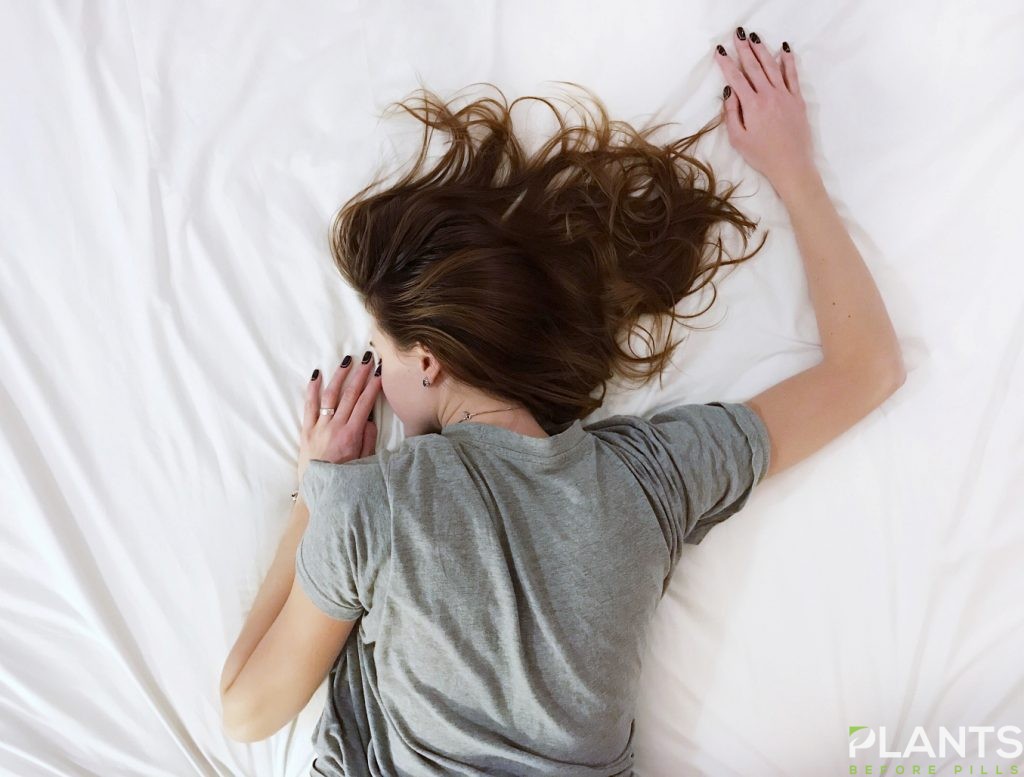 Take Away Distracting Aches and Pain
Everyday stressors, especially during a demanding and traumatic incident such as a pandemic, can be a major source of aches and pains. Add this to existing conditions such as frequent migraines and back pains and you might find it harder to push through with the challenge.
Instead of taking pain killers, the best way to deal with this is to consume CBD for pain relief. This cannabinoid works with the human body's endocannabinoid system to directly address pain through receptors located in pain and pleasure centers of the body.
Just Have a Good Time
Reading can be taxing depending on the content, your mood and the conditions in which you are consuming written material. However, you can help yourself have a good time by consuming CBD oil with THC, which is the psychoactive component of the cannabis plant. Just make sure that this is legal in your state and you can enjoy these cannabinoids without worries.
The thought of catching up to piled up reading materials can be intimidating, but with the help of cannabidiol and CBD products, you can make the challenge a more productive and fulfilling one. So, make sure to check out what this substance has to offer and reap the benefits it can give.
4 Safe Ways to Consume Cannabis Even in Quarantine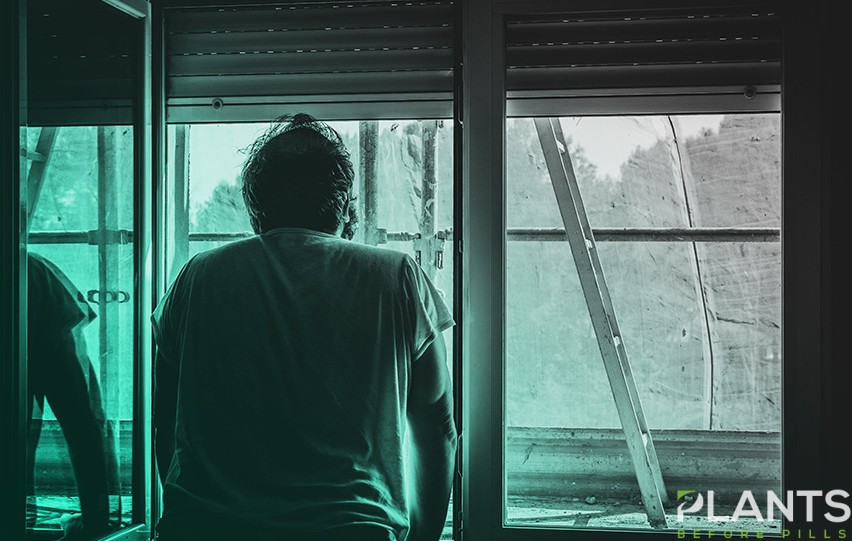 The coming of the virus pandemic has greatly changed the way people interact with one another. Socialization and gatherings need to be halted for the moment, and even purchasing items from the store (or your nearby dispensary) has become a whole other experience. Quarantine has been imposed almost everywhere.
With social distancing protocols in place, it's easy to say that cannabis culture will suffer, especially as this industry hangs heavily on its traditions and of course, its socialization practices with other like-minded people and communities. However, you can still keep the community practices and traditions alive at your own home, at least in the meantime.
Cannabis Consumption While Under Quarantine
If you're excited to consume cannabis products, below are four safe ways to do so. Take a look.
Consider Other Means Apart from Smoking
The World Health Organization (WHO) recommends that individuals refrain from smoking, especially as this can greatly weaken not only the lungs but the overall respiratory system. Though there are still no studies that link the consumption of cannabis to the prevalence of COVID-19 symptoms, experts and medical professionals deem it fit that smoking and other similar activities only exacerbate respiratory illnesses and conditions, leading to a compromised immune system.
In place of smoking your own joint, it's best that you opt for a CBD vape pen instead. Better yet, why not try CBD oil tinctures? This can easily be consumed whenever and wherever you wish. Plus, it doesn't pose risks compared to that of smoking.
Rely on CBD Oil Edibles
With smoking and the traditional puff, puff, pass a no-go now that the virus is still very much present, many people are leaning towards CBD oil edibles and even marijuana beverages on the market. As a matter of fact, studies have shown that sales for cannabis edibles have skyrocketed to 14 percent just as the pandemic hit. Thankfully, there is a wide range of edibles to choose from, including gummies, candies, chocolates, and even baked goods.
Cook Your Way with CBD Oil
Speaking of baked goods, what better to cope with stress and anxiety that the pandemic has brought upon us, particularly cannabis culture, than by cooking your way through this quarantine? For many people, cooking and baking have served as a therapeutic outlet of sorts that allowed them to channel their stress towards something more productive and delectable. At the same time, it allowed them to maintain a sense of normalcy, if not turn to another (virtual) community.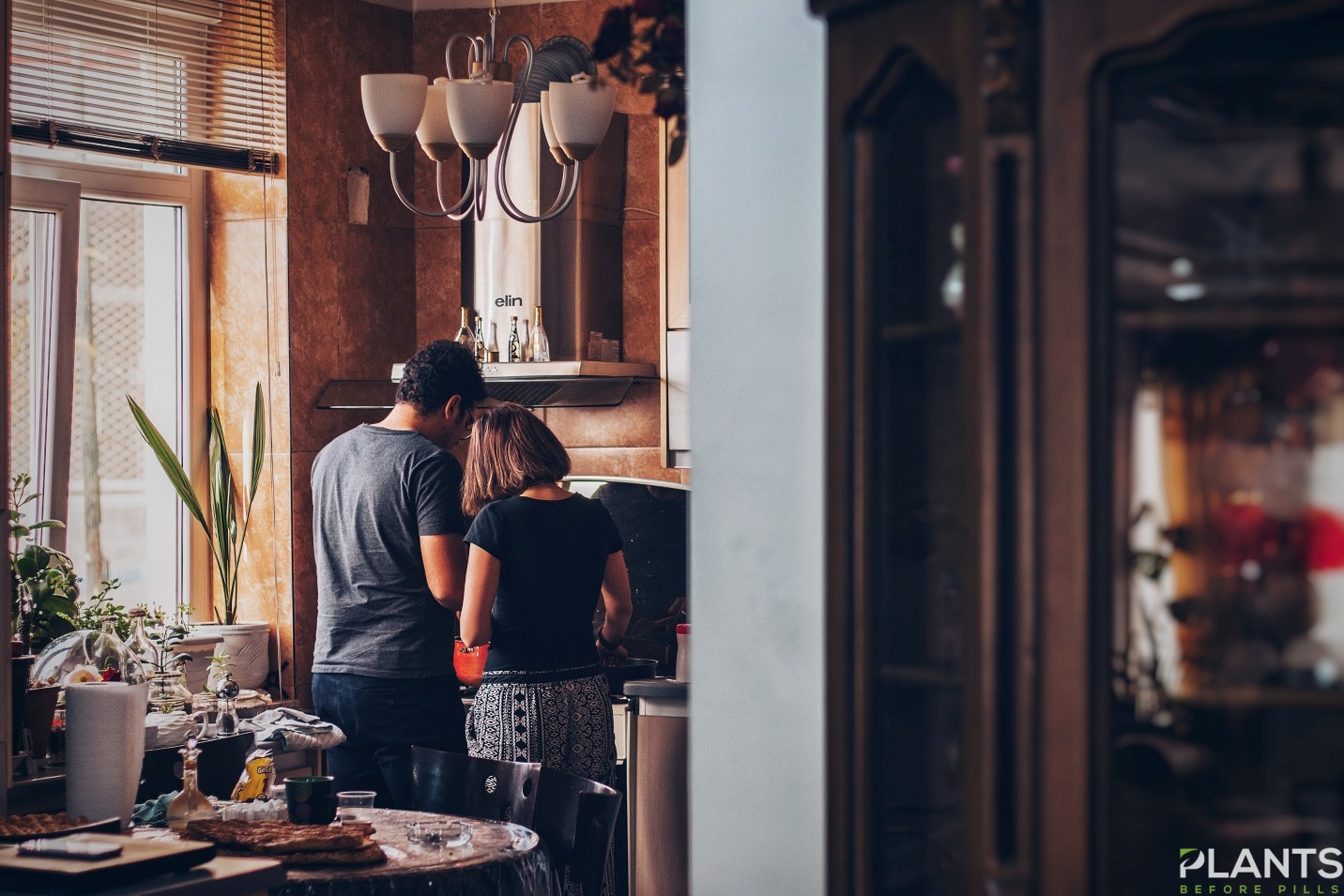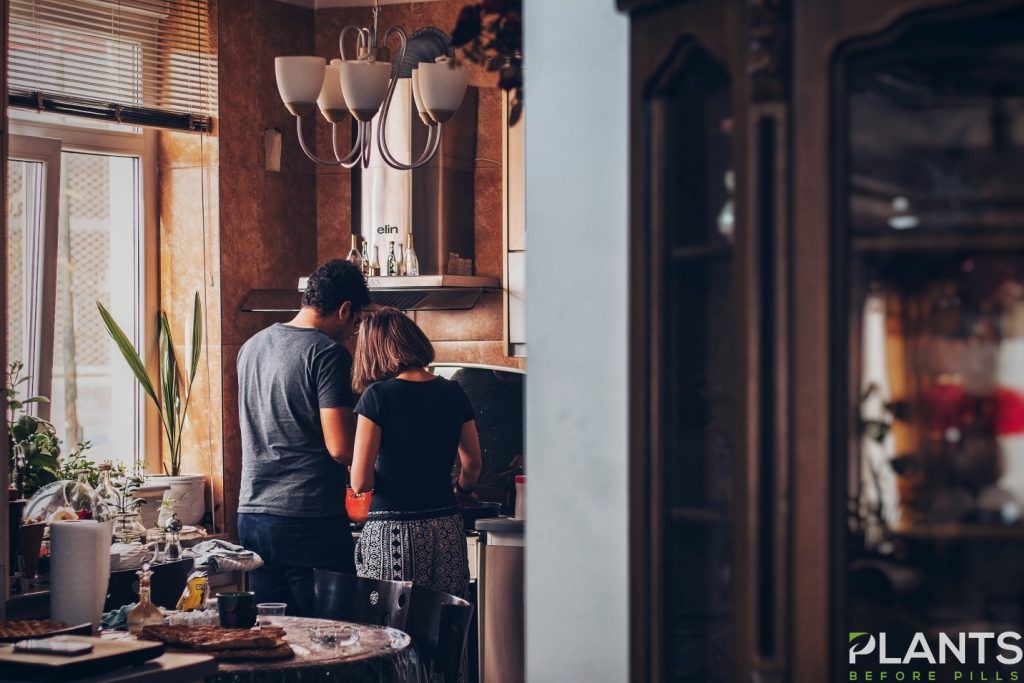 If this is the case, why not experiment cooking with your trusted CBD oil? While a delectable fudge brownie baked with cannabis or cannabidiol will always be a perennial favorite, you may be ready to move on to other baked goods or dishes. A pasta dish drizzled and finished with a few drops of CBD oil will bring you comfort through these days, while a cold bowl of soup with some extra drops of your tincture is sure to add pizzazz on nights you just want a quick and refreshing meal.
Opt for Dispensary Pick-Up Services
If you really have to go out and get your stash, the better way to do so is by using something like weed delivery Vancouver or a cannabis delivery service in your area. You may also want to utilize pick-up services rather than going to your dispensary and mingling with other people. After all, you don't want to increase your chances of getting sick nor getting other people at risk, right?
While these alternatives are not necessarily ideal as you might want to learn more about the items you're buying, observing these protocols can certainly help save a life. Plus, it's faster and more efficient on your end since you can just get your stash without having to look throughout the store.
The Bottom Line
This new normal is something you'll have to get acquainted within the near future. With these steps, you can still observe cannabis culture while keeping yourself safe and healthy at all times.
10 Famous athletes who support the use of Cannabis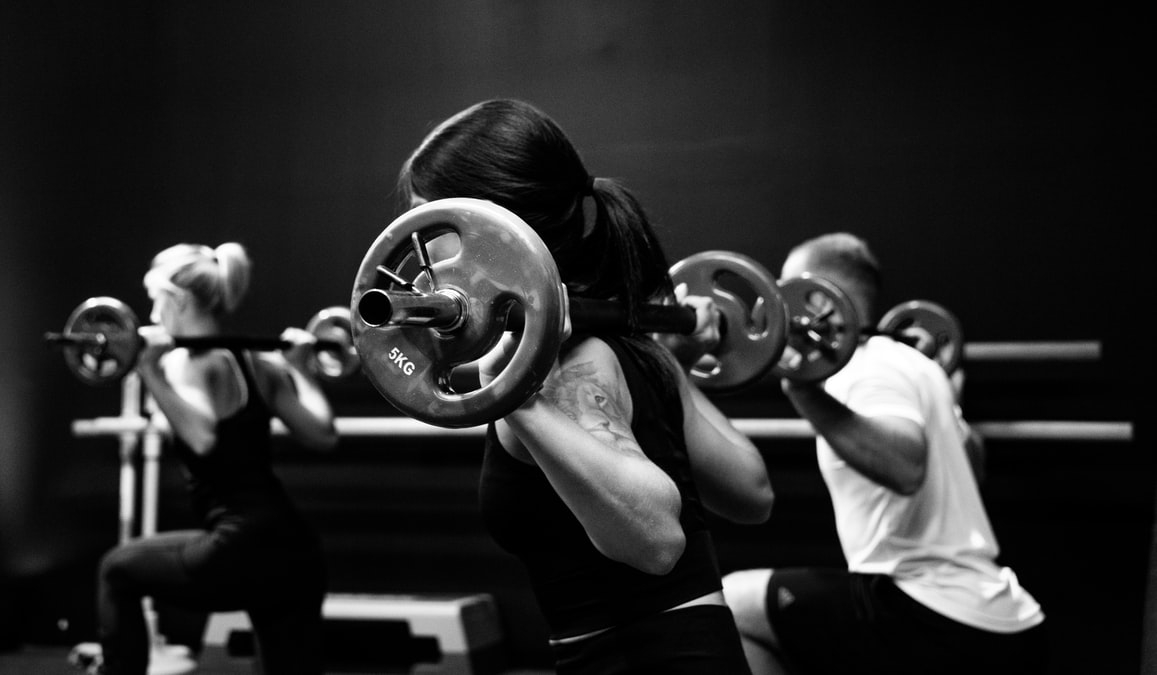 Hectic schedules, rigorous training, simultaneous injuries, and bizarre sleep routine are the inevitable and arduous part of being an athlete. Treatments often involve conventional synthetic drugs that can have plenty of side-effects. The legalization of Cannabis in various countries has helped develop a natural alternative that is comparatively safer and effective for the athletes.
Cannabis or Marijuana is a natural drug that constitutes CBD or Cannabidiol, which is the main component that has loads of medical and therapeutic benefits. It has a long history with athletes for pain management, speedy recovery, and psychological well-being. Not long ago, sports authorities considered Cannabis as a performance-enhancing drug and prohibited its use. But in-depth study supports the abundant health benefits of Cannabis without altering the performance level.
The growth in the Cannabis market is marked by the surge of licensed dispensaries and online Cannabis sales. Market leaders, as well as startups, are coming up with lucrative offers on different Cannabis products that target physical care to severe health problems. It's no surprise that many athletes are now venturing to promote Cannabis through endorsement and partnerships. Here is the list of some of the Cannabis evangelist players.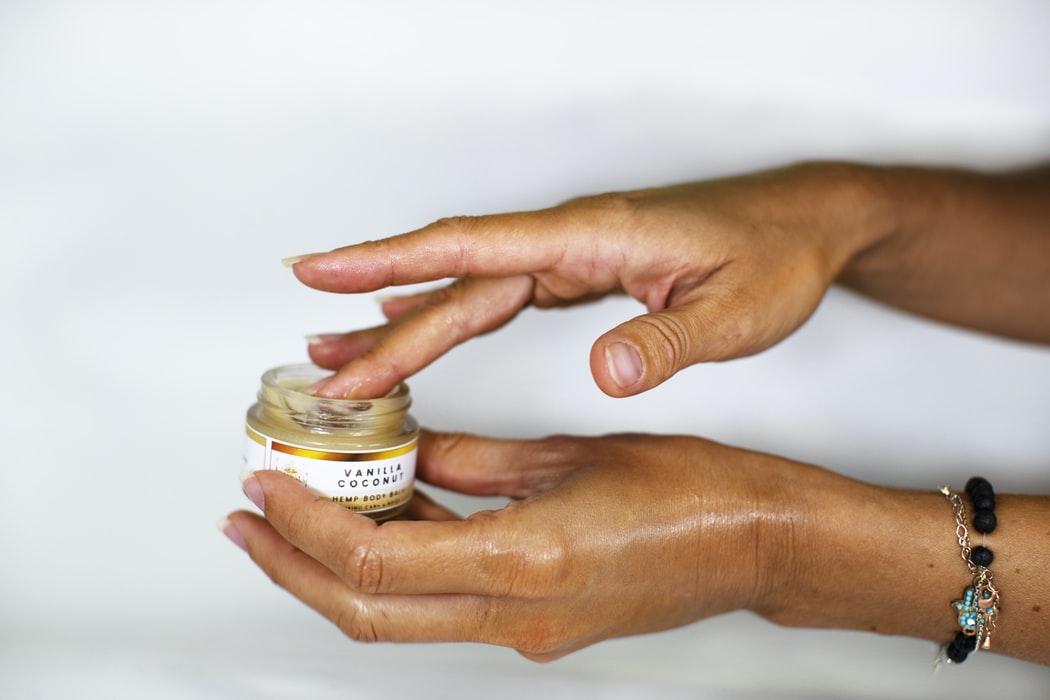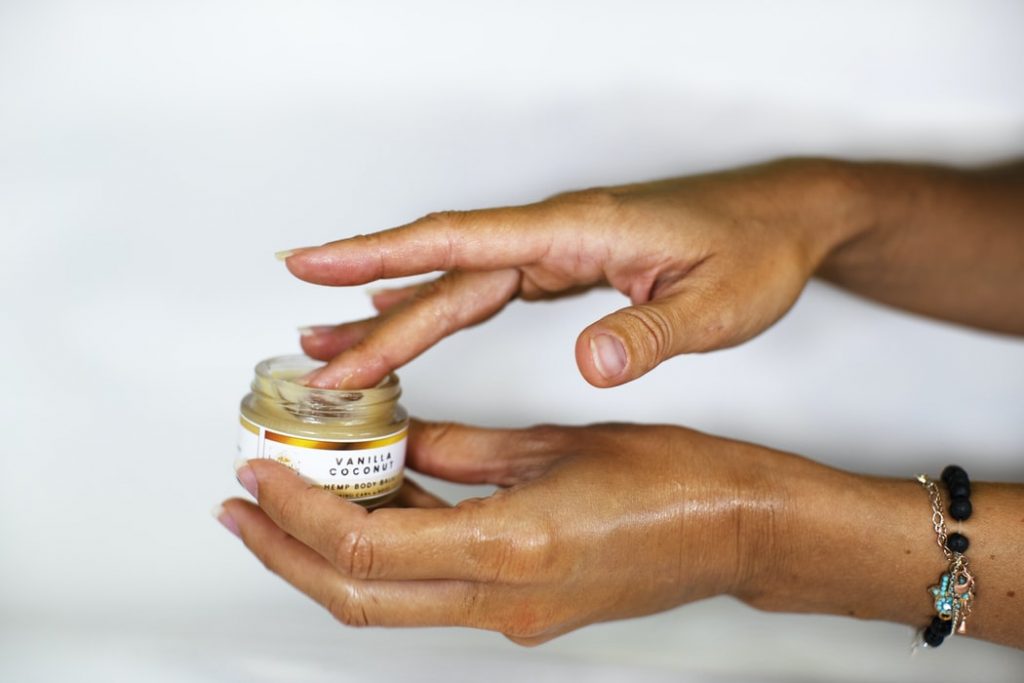 1. Cliff Robinson
A former American NBA Hall of Fame player who has a long career of 18 years, Clifford Robinson, is a firm supporter of Cannabis. The former pro player admits that he used Cannabis throughout his profession to keep anxiety under check. Suspended thrice for using Marijuana, Robinson now owns a Cannabis brand, Uncle Cliffy. This company focuses on the two major problems faced by athletes, muscle recovery, and pain relief through Cannabis.
2. Eugene Monroe
This former NFL player of the U.S. has used Cannabis to tackle the severe pain that a football player often faces. Monroe is the first NFL player who supported the usage of medical Marijuana while active in the game. He reprimanded the NFL for not letting players use Marijuana, which he feels is a much safer and effective drug to use. Although It did cost him his further association with the team, he continued to advocate in favor of Cannabis. In 2016, Monroe became the partner and diversity consultant with a cannabis consumer packaged goods company named Green Thumb Industries.
3. Mike Tyson
Spreading over 40 acres of marijuana ranch and estimated income of more than half a million pounds in a month, Mike Tyson is the owner of the famous Cannabis empire. The former heavyweight champion owns Tyson Holistic Holdings and Tyson Ranch, a company that offers a range of quality Cannabis products. Once under the influence of substance use, Tyson says Marijuana helps him to become calmer. He thus promotes awareness about Cannabis among sportsmen for reducing the physical and mental health-related problems. His company is also funding CTE research, a nerve disease caused by head injuries, and is one of the leading manufacturers of jack herer seeds CBD isolates in the country.
4. Floyd Landis
A former American Cyclist, Landis won the 2006 Tour de France, but soon he lost his title to doping. In 2016, Landis launched Floyd's of Leadville, a Cannabis company that aims to provide help to people suffering from various physical and mental health problems.
5. Bubba Watson
Watson is a renowned American Golfer with numerous accolades. In 2019 Bubba announced his long term partnership with a Famous Cannabis Company cbdMD. He is investing and endorsing this brand as he completely trusts its products and used it personally. He promotes the all-natural products of the company to help people suffering from different ailments and provide long term relief from them.
6. Megan Rapinoe
Named as Best Women's FIFA player, Rapinoe is a famous American Soccer player. She is the latest eminent athlete to join the Cannabis bandwagon. Rapinoe is endorsing a startup firm The MendiCo., started by her sister. Megan herself supports the use of Cannabis which helps her to train efficiently and recover at a faster pace.Similarly,you can also procure multiple cannabis strains from online dispensary canada and reap all benefits.
7. Amy Van Dyken
The eminent 6 times Olympic Gold Medalist in Swimming, Van Dyken, is a spokeswoman for Kannaway, a Cannabis company. According to Van Dyken, she chose to endorse this brand as she has witnessed the benefits of Cannabis herself. She encountered a road accident in 2014 and suffered from paralysis. During this time she got relief from the mental and physical trauma by using Cannabis-based medicines. Van Dyken thus recommends Cannabis products to all who suffer chronic pain and discomfort.
8. Riley Cote
A famous Ice Hockey player hailing from Canada, Cote is a thorough user of Cannabis since his NHL (National Hockey League) days. After retirement, he founded the Hemp Heals Foundation that promotes the use of Hemp to improve the quality of lives of people suffering from chronic pain, anxiety, slower recovery, and other problems. Cote is also a member of the Pennsylvania Hemp Industry Council and co-founder of Athletes for Care that helps provide athletes with relatively safer ways of healing.
9. Ricky Williams
This former NFL player has seen numerous failed drug tests and suspensions due to Cannabis use in his career but that didn't stop him from supporting and preaching several benefits of the plant. At present Ricky owns a Cannabis company, Real Wellness that infuses chamomile, peppermint, passionflower, and other herbs with Cannabis extracts. These herbs help to target the nervous system to treat many health issues.
10. Ross Rebagliati
This Canadian Snowboarder rose to fame by winning a gold medal at the 1998 Winter Olympics in Japan. But he was soon stripped of his fame due to traces of Marijuana found in his body. Ross protested and won back his medal as Marijuana was not on the list of banned substances. He now owns two Cannabis companies Legacy and Ross's Gold which offers various medical Cannabis products for the athletes.
With more athletes coming in support of Cannabis, the CBD is removed from the list of prohibited substances by WADA. Even the upcoming Summer Olympics will see the use of medical Marijuana for plenty of health problems. With further research, soon, Cannabis is going to rule the world of medicine and prove to be the treatment for various ailment encountered by athletes.