CBD Search Engine Optimization (SEO) 101 [VIDEO]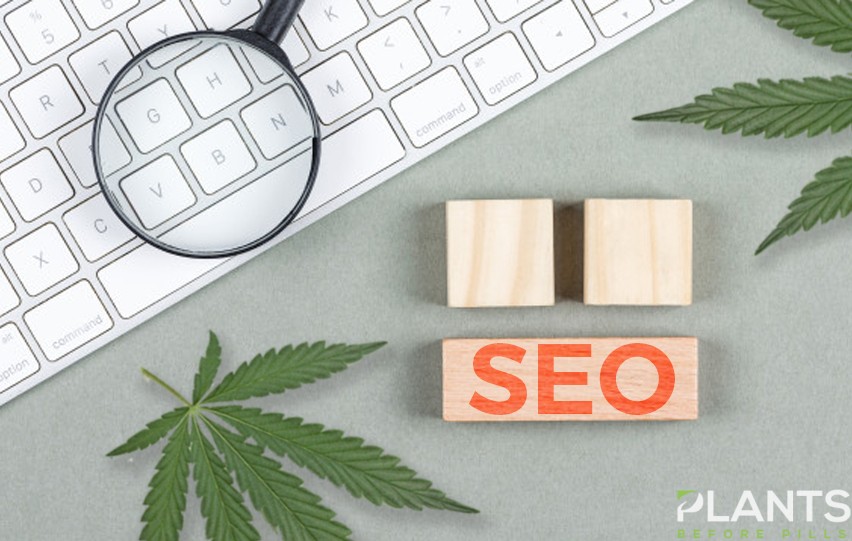 Nowadays, having a strong online presence is essential for any kind of business. Ensuring that your brand is visible in web searches is what Search Engine Optimization (or SEO) is all about. If you own a cannabis business, you want to make sure that your website gets found when people search for CBD products and services. Watch this video to get a better idea on how to optimize website and web content for a CBD brand.
Ways To Scale Your Dispensary or Brand To New Heights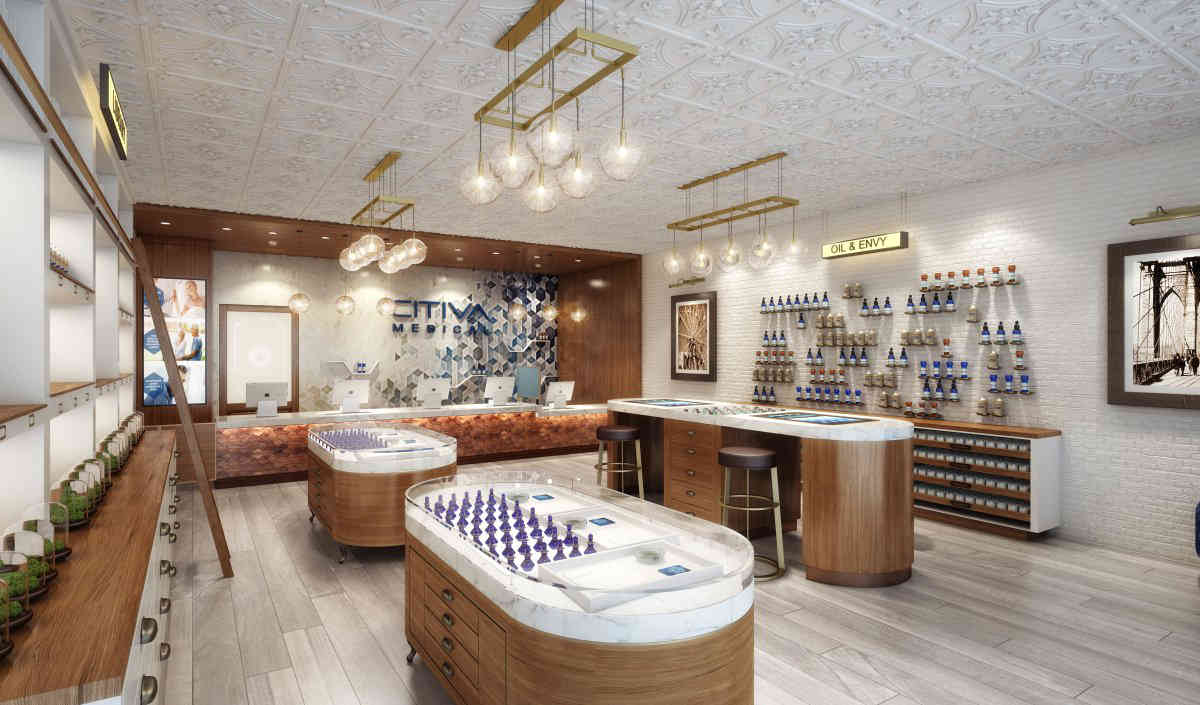 As the cannabis industry continues to grow and expand, it's essential for dispensaries and brands to stay ahead of the curve and find ways to scale their businesses to new heights. Whether you're just starting out or looking to take your existing operation to the next level, there are a few key strategies you can use to increase your revenue and expand your reach.
Create a Memorable Customer Experience
One of the most important ways to scale your dispensary or brand is to focus on creating a unique and memorable customer experience. In today's competitive market, simply offering quality products is not enough to differentiate yourself from other businesses. By investing in your customers and building strong relationships with them, you'll create a loyal following that will help drive sales and promote your brand through word of mouth.
There are many ways to create a memorable customer experience, including:
Personalized Product Recommendations: Train your budtenders to ask customers about their preferences and make tailored product recommendations. This will show that you care about their needs and are invested in their experience.
Host Events and Workshops: By hosting events and workshops, you can create a sense of community around your brand and provide value beyond just selling products. This is an opportunity to educate your customers and showcase your expertise.
Loyalty Programs: A loyalty program is a great way to reward repeat customers and incentivize them to come back to your dispensary. Offer perks such as exclusive discounts, early access to new products, or free merchandise.
Explore New Distribution Channels and Partnerships
Another way to scale your business is to explore new distribution channels and partnerships. This might involve working with other dispensaries or retailers to cross-promote your products, or partnering with online platforms to reach a wider audience. By expanding your distribution network, you'll be able to reach more customers and increase your revenue potential.
Here are a few ideas for expanding your distribution channels:
Partner with Other Dispensaries: Work with other dispensaries to create a network of businesses that promote each other's products. This can help you reach new customers and increase your brand's exposure.
Distribute through Online Platforms: Many online platforms allow cannabis businesses to sell their products online. This can be a great way to reach customers who don't live near your physical location.
Participate in Cannabis Events: Attending and exhibiting at cannabis events can be a great way to meet potential customers and partners. This is also an opportunity to showcase your products and build brand awareness.
Utilize a Commercial Grade Preroll Machine
One strategy that can help dispensaries increase their potential revenue is to utilize a commercial grade preroll machine like the FLEXPAK 551 Max. These machines are designed to efficiently and consistently roll high-quality pre-rolls at scale, which can save time and labor costs while also improving product quality.
Here are some of the benefits of using a commercial grade preroll machine:
Consistent Quality: By using a machine to roll your pre-rolls, you can ensure that each one is rolled to the same standard. This can help maintain product quality and consistency, which is important for building trust with customers.
Increased Efficiency: Rolling pre-rolls by hand can be time-consuming and labor-intensive. By using a machine, you can save time and reduce labor costs, allowing you to focus on other aspects of your business.
Increased Production Capacity: A preroll machine can roll pre-rolls at a much faster rate than is possible by hand. This can help you increase your production capacity and meet the demands of a growing customer base.
There are several types of commercial grade preroll machines on the market, each with its own unique features and benefits. When choosing a machine, consider factors such as production capacity, ease of use, and the ability to customize pre-rolls with different strains and blends.
Develop Your Brand and Marketing Strategy
Another key aspect of scaling your dispensary or brand is to develop a strong brand identity and marketing strategy. Your brand should be distinctive and easily recognizable, and your marketing efforts should be targeted towards your ideal customer demographic.
Here are some tips for developing your brand and marketing strategy:
Define Your Brand Identity: Identify what sets your brand apart from others in the market. This might include your product quality, customer service, or unique packaging and design. Use this to develop a strong brand identity that resonates with your target audience.
Create Compelling Content: Whether it's social media posts, blog articles, or email newsletters, create content that provides value to your customers and promotes your brand. This can include educational content about cannabis, product reviews, or behind-the-scenes looks at your business.
Leverage Social Media: Social media is a powerful tool for building brand awareness and engaging with your customers. Use platforms such as Instagram and Twitter to showcase your products, share educational content, and connect with potential customers.
Utilize Influencers: Partnering with cannabis influencers can be an effective way to reach a wider audience and build credibility for your brand. Identify influencers whose values align with your brand and work with them to promote your products.
Measure Your Results: Use analytics tools to measure the effectiveness of your marketing efforts. This will help you identify what's working and what's not, and make data-driven decisions to improve your strategy over time.
Prioritize Compliance and Regulation
As the cannabis industry continues to evolve, it's essential for businesses to prioritize compliance and regulation. Ensuring that your dispensary or brand is operating in accordance with local laws and regulations is not only important for maintaining your license and reputation, but also for ensuring the safety and well-being of your customers.
Here are some tips for prioritizing compliance and regulation:
Stay Up-to-Date: Keep up with changes in local and state laws related to cannabis, and ensure that your business is operating in compliance with these laws.
Invest in Training: Provide your employees with regular training on compliance and regulation, and ensure that they understand the importance of adhering to these standards.
Maintain Accurate Records: Keep detailed records of all transactions and inventory to ensure that you're in compliance with regulatory requirements.
Prioritize Safety: Ensure that all products are tested for quality and safety, and that your dispensary or brand is taking steps to minimize potential risks to customers.
In conclusion, scaling your dispensary or brand to new heights requires a combination of strategic planning, customer-focused initiatives, and a commitment to compliance and regulation. By investing in your brand identity and marketing strategy, exploring new distribution channels, and utilizing tools such as commercial grade preroll machines, you can set your business up for long-term success in the growing cannabis industry.
RAW Paper's Announces Details On Their "Golden Ticket" Sweepstakes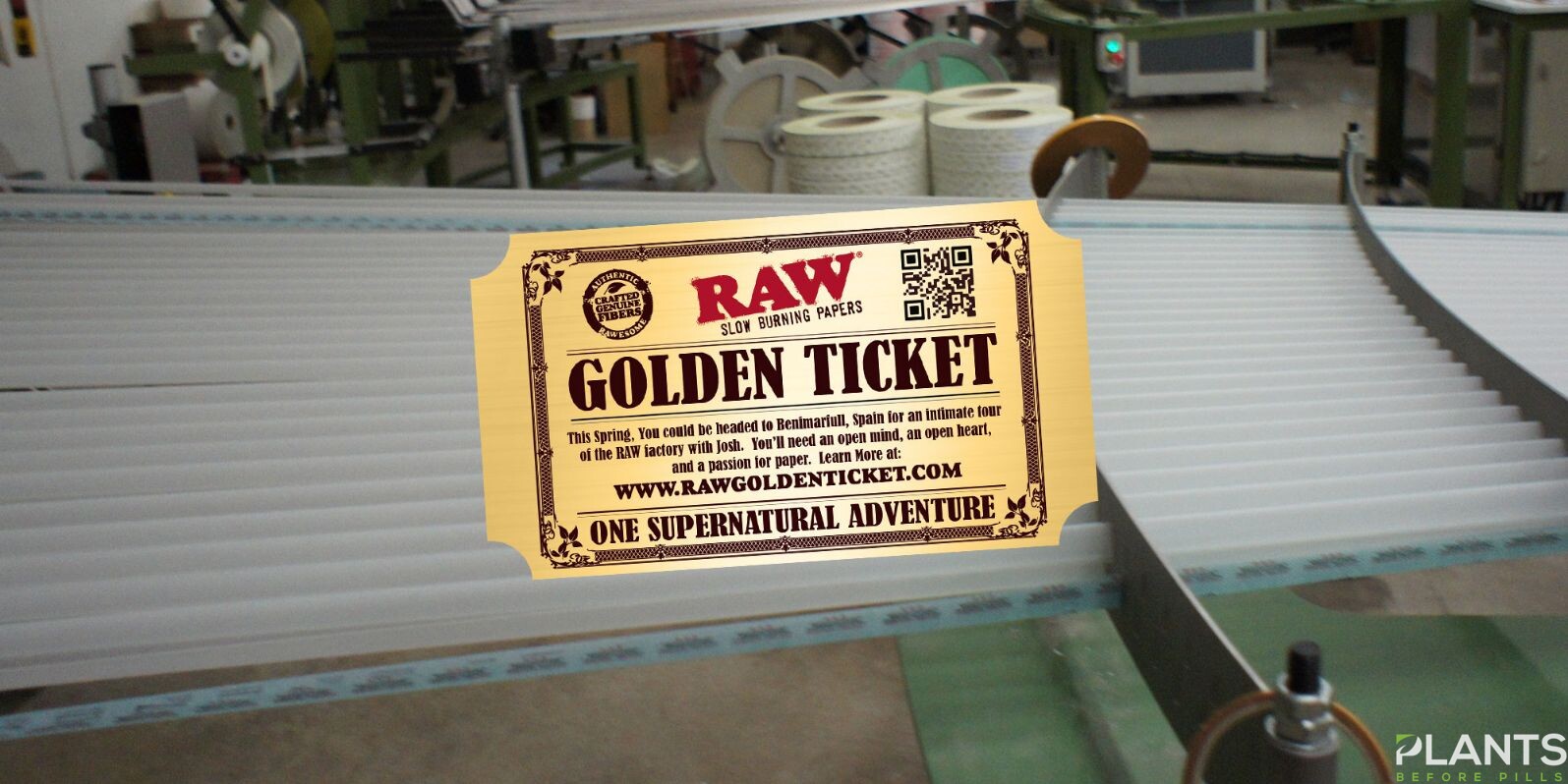 The Golden Ticket sweepstakes page on Rawthentic.com is a promotion where customers can enter for a chance to win a trip to visit the RAW Factory in Benimarfull, Spain and participate in a private tour of the facilities. Please visit the official RAW Golden Ticket Social Media Sweepstakes page for details on how to enter!
About RAW papers
Rolling papers have been around for centuries, and have evolved over time to meet the needs of smokers. Today, there are countless brands of rolling papers available on the market, each with their own unique features and benefits. However, among all of these options, Raw papers stand out as the best rolling papers on the market.
There are a few key reasons why Raw papers are the best option for smokers. First and foremost, Raw papers are made from all-natural, unbleached fibers. This means that they are free of any harmful chemicals or additives that could be harmful to your health. Additionally, Raw papers are vegan-friendly, which is a big plus for those who are conscious of their dietary choices.
Another reason why Raw papers are so popular among smokers is their thinness. Raw papers are incredibly thin, which allows for a smoother smoking experience. When you roll a joint with Raw papers, you don't have to worry about any extra paper getting in the way of your smoke. This makes for a much cleaner and more enjoyable smoking experience overall.
Raw papers are also very easy to roll with. The thinness of the paper makes it easy to manipulate, and the gum strip is of high quality, ensuring a strong hold. Whether you are an experienced roller or a beginner, Raw papers make it easy to roll a perfect joint every time.
Additionally, Raw papers are incredibly versatile. They come in a variety of sizes, from king-sized papers to smaller ones, making it easy to find the perfect paper for your needs. Raw papers are also available in a variety of flavors, including natural, unflavored papers, as well as flavored papers like grape, strawberry, and more. This makes it easy to customize your smoking experience to your personal preferences.
Finally, Raw papers are very affordable. Despite being made from high-quality, all-natural materials, Raw papers are very reasonably priced, making them accessible to everyone. This is especially important for those who smoke frequently, as the cost of rolling papers can quickly add up over time.
Overall, there are many reasons why Raw papers are the best rolling papers on the market. From their all-natural materials to their thinness and versatility, Raw papers offer a superior smoking experience that is unmatched by any other brand. If you are a smoker who is looking for the best possible rolling papers, Raw papers are the way to go. Give them a try and experience the difference for yourself!
Things To Consider When Buying A Dispensary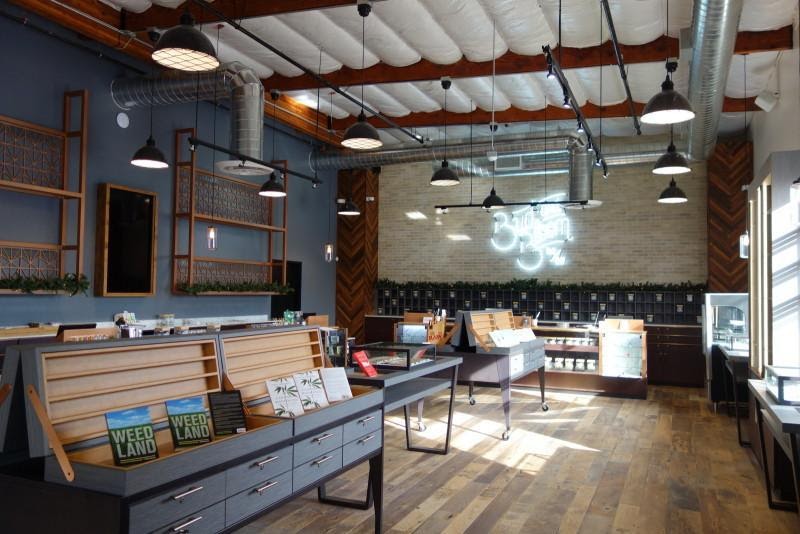 When buying a dispensary, there are many vital factors to consider. The location of the dispensary, the amount of foot traffic, and whether or not the location has a parking lot can all be essential components in determining how much revenue a dispensary will generate. In order to ensure that your business is profitable and successful, you need to ensure that your store has an attractive interior design and exterior signage that attracts customers immediately.
In this post, we will discuss some of the critical aspects to consider before you decide to buy a dispensary.
What does it mean to own a dispensary?
The first thing you should know about buying a dispensary is that you'll be taking on a lot of responsibility. When you own your own business, you are responsible for the day-to-day operations and must hire and fire employees, manage the inventory, and handle customer service issues. If you don't have experience with all of these things, it may be helpful to work at another dispensary before purchasing one of your own.
It is vital to do research before buying a business.
Once you have an idea about what's going on in your market, the next step is finding out whether buying a dispensary will be profitable for you. Before diving into the world of cannabis, it is crucial to do the proper research. Research is critical when buying any business, but especially in this industry. This is because there are so many factors that can affect the success or failure of your dispensary. To help you navigate these waters, we've put together a list of things to consider when buying a dispensary (and some resources to help).
Research the market: How large is the population? Are they willing to embrace recreational marijuana? What other dispensaries are there? Who are they competing with?
Research the competition: Do they have a brand identity that makes them stand out from other companies in their area? If so, how did they establish such a presence, and what can you learn from that strategy for yourself? What do other dispensaries do well, and where could you improve upon their model if given an opportunity to take over one day (which will happen sooner than later)?
Research regulatory environment: Does your state require licensing fees or taxes on businesses like yours? If so, how much will those cost each year going forward?
What is the cost of buying and owning a dispensary?
The cost of buying and owning a dispensary is another factor to consider before you buy a dispensary. You'll also want to consider the cost of hiring employees, marketing and advertising, compliance with state regulations, and supply purchases.
Here's how some costs break down:
The cost of buying your own building or space is an important consideration, as it can add up quickly if you don't have enough capital saved up yourself. A location may cost $100K or more; this amount could include construction costs, equipment installation charges, and permit fees (if applicable).
Another significant expense is paying for labor resources such as managers who oversee operations on site and security guards who protect against theft or other types of crime occurring at night when customers aren't present during closed hours.
Conclusion
In conclusion, we can see that buying a business has many challenges. It is important to do research before buying a business and make sure it is worth the investment. You need to consider the cost of buying and owning a dispensary as well as what it means to own one. The last thing you want is regret after investing so much money into something that doesn't work out as planned.