Are THC Candy Edibles Disrupting Big Candy Companies?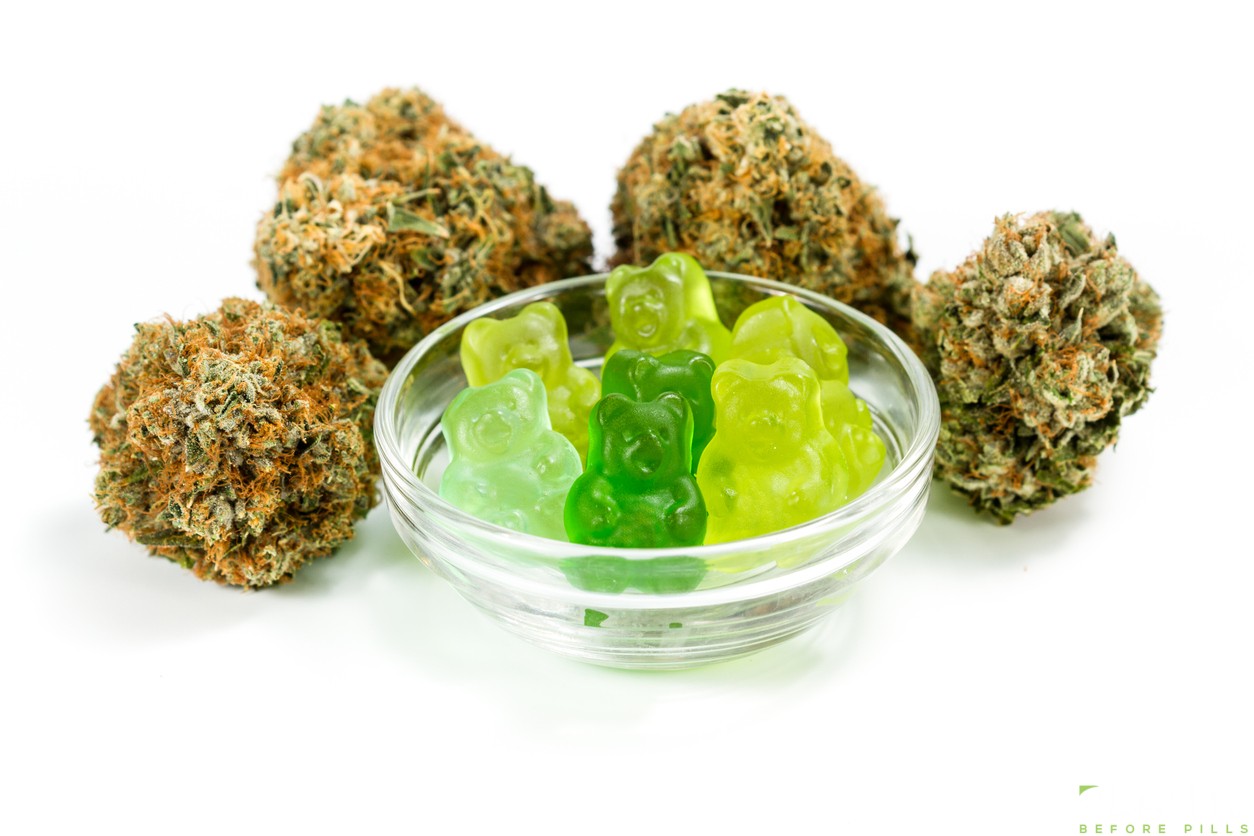 With the growing popularity of these discrete & exclusive popular THC edible candies following the legalization of marijuana, big candy companies such as skittles, starburst, mars, and more are becoming angry. The packaging, branding and wrappers look very similar to their original makers but come with a twist as they contain THC and are considered weed edibles. These THC edibles are delicious and share the qualities and flavours of everyone's everyday favorite candies they find at their local grocery store or convenience store but offer the effects of feeling 'high' and sedated. Everyone is loving these weed infused candies but candy behemoth Mars inc. is not as they are currently handling five lawsuits against brands stating is it violation of their intellectual property, but a lot seem to disagree. A lot of people are upset that these big candy companies need to step in and ruin all the fun, when ingested responsibly and used with portions safely these THC infused candies are delicious and a great treat to spend the night relaxing and having a good time with friends or company.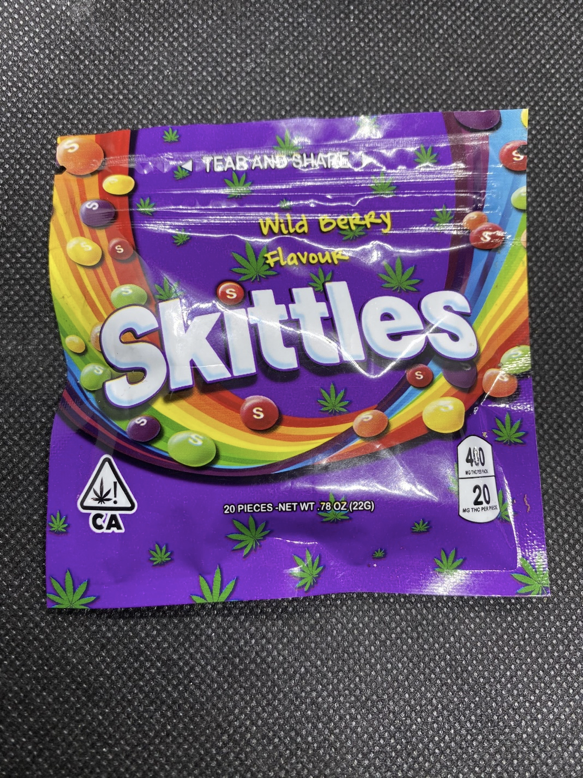 Weed edibles have come a long way since being the classic pot brownie everyone is used to being introduced to, now you can choose from your favorite candy bars, and chocolates which is a huge step forward to being able to accommodate to what the people want. Imagine being able to enjoy your favorite skittles or even a nice selection of sour gushers, the possibilities now are endless, and they are thriving off successful candies people already love so you know your favorite candy will be available for choice with enhanced THC infused effects for you to get a nice little kick at the same time and now you are laughing and smiling at yourself in the mirror having a great time.
Although the cannabis community is loving the new THC infused edibles accessing these THC infused treats are getting harder as big candy companies are cracking down on marijuana versions of their candies because they are worried their sales may take a hit as a result of everyone realizing their favorite candy comes in weed edibles. We have yet to see the results of the lawsuit big candy set against some marijuana players but until then premium exclusive online dispensaries such as Silly Smoke seem to still be able to help members get their hands on these exclusive THC infused candies. In fact plenty of online retailers are starting to expand their edibles menu and are finally beginning to give the people what they want and that is their favorite candy, cereal, chocolate come in the form of weed edibles so that we can just have a relaxing evening while our mind races and our taste buds run wild.
Most of these THC edibles come in 100mg – 500mg of THC dosage so they can pack a punch quickly, the sedative effects come fast and hard providing you with a couchlock high which can also help plenty of symptoms such as loss of appetite, insomnia, depression & even anxiety. Plenty of medical patients have seen improvements in their health following the responsible usage of THC edibles for treating their symptoms. There are tons of benefits that come from THC edibles and when you can get them in your favorite treat it makes that much better, there is an exciting step forward the marijuana community has seen in the last year and you should be even more excited for all the new cannabis products coming out with research & development.
Florida Governor Ron DeSantis Expands Access to Medical Marijuana through Telehealth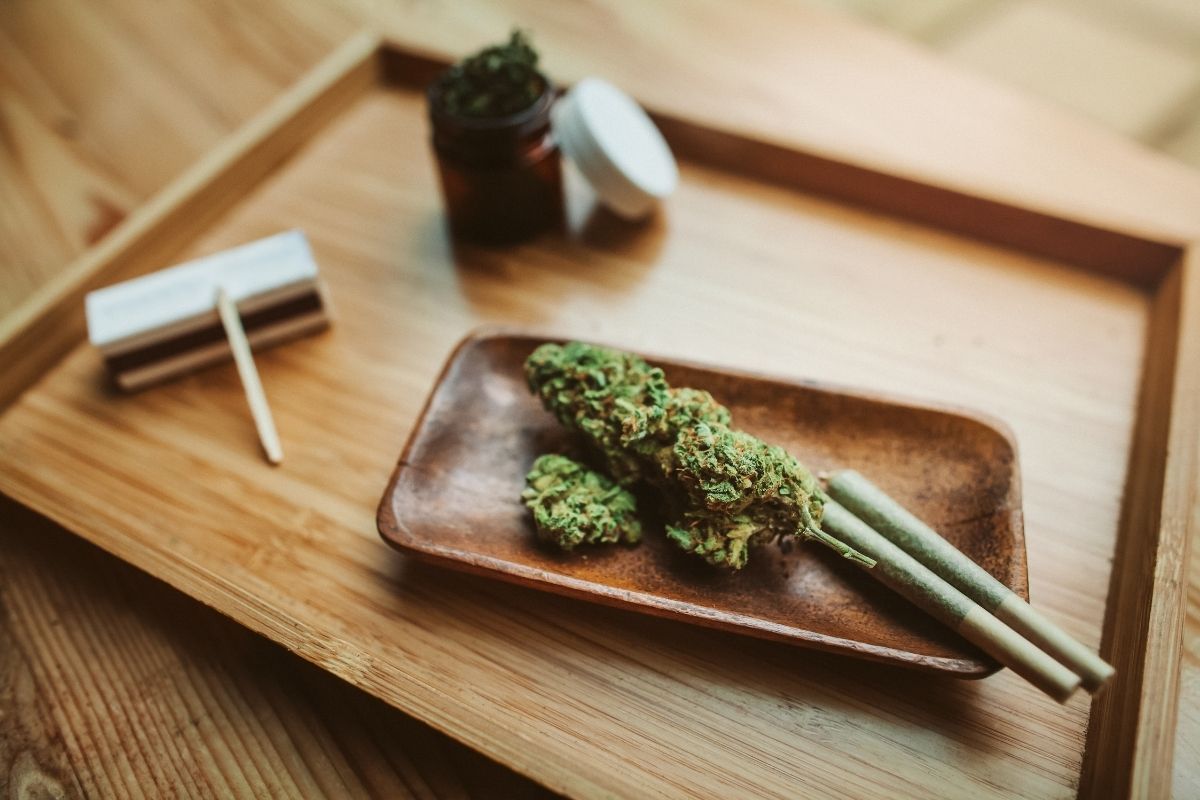 Florida Governor Ron DeSantis has taken a step in improving access to medical marijuana for the state's over 840,000 registered patients.DeSantis signed into law House Bill 387, titled "Medical Use of Marijuana," allowing patients to use telehealth services for medical marijuana evaluations.
The new law enables patients who are renewing their medical marijuana recommendations to consult with their healthcare providers online, reducing the need for in-person visits. However, it's important to note that this new telehealth law applies only to renewals, not initial evaluations for new patients.
To be allowed to shop at any Florida dispensary patients must have an active state-issued medical marijuana identification card and have a valid prescription from a licensed medical marijuana doctor. This legislation aims to enhance convenience and accessibility for long-term patients who use medical marijuana to manage various medical conditions.
One of the key benefits of this new law is the potential to reduce the financial burden on patients. Currently, Florida patients face expenses associated with maintaining a valid medical marijuana ID. They include renewing their state ID cards every year, which costs $75 through the state's official website. Moreover, the doctor's prescription for medical marijuana, valid for up to 210 days or seven months, varies in price depending on the locality and the availability of doctors in the area.
The cost of renewing a prescription can range from as low as $99 to as high as $200, depending on the doctor's fees and location. This variance in pricing can make medical marijuana costly for many patients, particularly those residing in areas with limited access to affordable doctors.
Luckily, many Florida dispensaries have stepped in to provide financial help to patients through dispensary discounts and dispensary deals daily to help patients save money and purchase the products they need to manage their medical conditions. One common dispensary discount is the Florida card renewal discount, which provides patients with $75 off a $150 purchase each time they renew their medical ID card with the state. This helps offset the cost of renewing the state ID card, making medical marijuana more accessible to patients.
Despite the convenience offered by telehealth renewals, it's important to note that new patients seeking initial evaluations and approval by the state are still required to visit a doctor in person first then the following 7 months can renew through telehealth if the doctor supports it.
The state of Florida has a large network of over 20 licensed medical marijuana dispensaries, including Ayr Cannabis Dispensaries, Cannabist, Cookies, Curaleaf, Fluent Cannabis, Gold Leaf Cannabis, Green Dragon, GrowHealthy, HT Medical Cannabis, Insa, Jungle Boys, MÜV, Rise Dispensaries, Sanctuary, Sunnyside, Surterra, The Flowery, Trulieve, and VidaCann. All offer some dispensary discounts and dispensary deals to help patients safe on their medication. Dispensaries play a crucial role in providing patients with safe and reliable access to medical marijuana products.
Governor Ron DeSantis' signing of HB-387 represents a positive step forward in improving access to medical marijuana for patients across the state of Florida. By allowing telehealth renewals, this legislation offers a more convenient and cost-effective option for patients to maintain their medical marijuana recommendations, ultimately improving their quality of life and well-being.
Cannabis and Community: Ann Arbor's Progressive Approach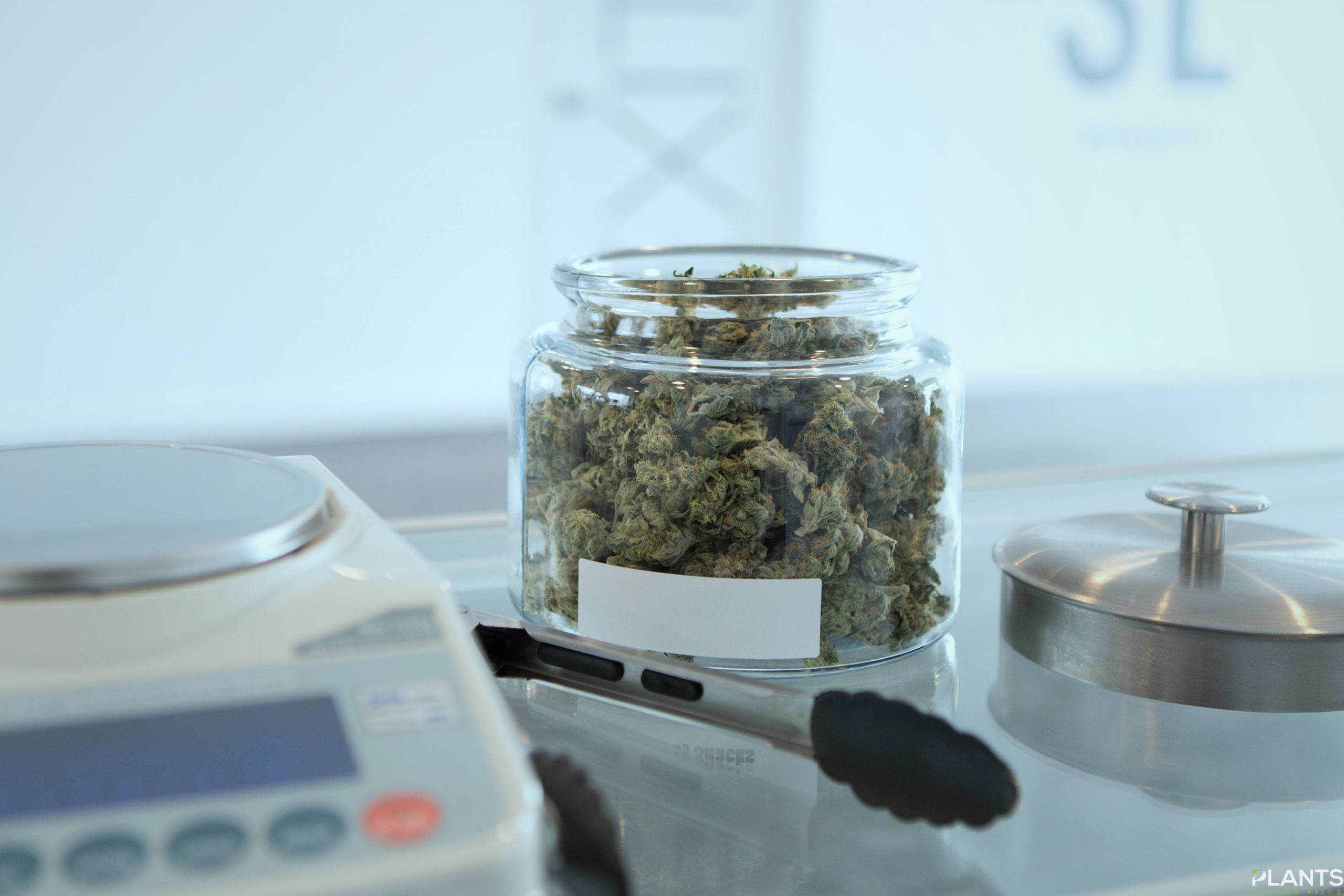 In the heart of Michigan, nestled within the vibrant cultural tapestry of the Midwest, lies the city of Ann Arbor. Known for its rich history, prestigious university, and progressive values, Ann Arbor has become a beacon of cannabis advocacy and community engagement. This blog post explores how Ann Arbor's progressive approach to cannabis has not only shaped local policies but also fostered a sense of unity and acceptance within the community.
A Brief History of Cannabis in Ann Arbor
Ann Arbor's relationship with cannabis dates back to the 1960s when the counterculture movement was in full swing. The city gained notoriety for hosting the annual "Hash Bash," a cannabis-centric gathering that began as a protest against marijuana prohibition. Over the decades, this event has evolved into a celebration of cannabis culture, drawing enthusiasts and activists from all over.
In 1972, Ann Arbor made history by decriminalizing the possession of small amounts of marijuana. This move set the stage for the city's progressive stance on cannabis, one that would continue to evolve over time.
The Medical Marijuana Movement
The early 2000s saw the emergence of the medical marijuana movement across the United States. Ann Arbor was quick to embrace this change, allowing the establishment of Ann Arbor dispensary and provisioning centers to provide medical cannabis to patients in need. This compassionate approach not only improved access to medical marijuana but also generated economic opportunities within the city.
Recreational Cannabis Legalization
Ann Arbor's progressive cannabis journey reached a significant milestone in 2018 when Michigan voted to legalize recreational cannabis for adult use. The city enthusiastically embraced this change, and local officials worked diligently to create a framework for a responsible and inclusive recreational cannabis market.
One of the key aspects of Ann Arbor's approach to recreational cannabis is the expungement of past cannabis-related convictions. The city has been proactive in helping individuals with prior convictions for cannabis offenses to clear their records, providing a fresh start and a pathway to a brighter future.
Social Equity Initiatives
Ann Arbor is not only focused on the economic benefits of the cannabis Ann Arbor industry but also on social equity. The city has implemented policies to ensure that marginalized communities have a fair opportunity to participate in the cannabis business. This includes providing resources and support to individuals from communities disproportionately affected by the War on Drugs.
The Cannabis Community
Ann Arbor's progressive approach to cannabis has fostered a strong sense of community among residents and visitors alike. The annual Hash Bash, which continues to draw thousands of attendees, has become a symbol of unity and a platform for cannabis advocacy. It's a place where people from all walks of life come together to celebrate their shared passion for cannabis.
Local businesses have also embraced the cannabis culture, with some establishments incorporating cannabis-themed art and decor. There's a sense of pride in being part of a city that values individual freedoms and progressive ideals.
Looking Forward
As Ann Arbor's cannabis journey continues, the city remains committed to responsible and equitable cannabis policies. The local government is actively engaged in ongoing discussions about the evolving cannabis landscape, ensuring that Ann Arbor's approach remains at the forefront of progressive cannabis reform.
In conclusion, Ann Arbor's progressive approach to cannabis is a testament to the city's commitment to individual freedom, social justice, and community engagement. The city's rich history of cannabis advocacy, combined with its forward-thinking policies, has not only shaped the local cannabis industry but has also created a welcoming and inclusive community that celebrates the diverse world of cannabis enthusiasts. As the cannabis movement continues to evolve, Ann Arbor stands as a shining example of what can be achieved when a community embraces progressive values and works together for positive change.
From Dispensaries to Doorsteps: Exploring the Houston Cannabis Delivery Ecosystem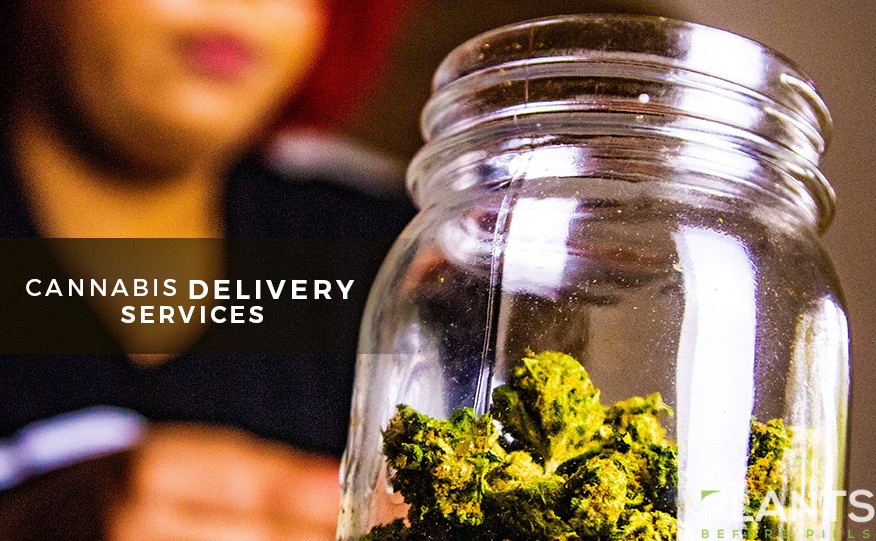 In recent years, the landscape of the cannabis industry has undergone significant transformation across the United States. With the legalization of medical and recreational cannabis in various states, the way people access and purchase cannabis products has evolved. One of the most notable changes in this evolution is the emergence of cannabis delivery services, offering a convenient and discreet way for consumers to obtain their favorite products. In Houston, Texas, a city known for its bustling energy industry and diverse culture, the cannabis delivery ecosystem has been rapidly growing, providing residents with a new level of accessibility to their cannabis needs.
The Legal Landscape of Cannabis in Texas
Before delving into the cannabis delivery Houston, it's essential to understand the legal context in Texas. Unlike some states that have fully legalized recreational cannabis, Texas has taken a more conservative approach. As of my knowledge cutoff date in September 2021, Texas law allows for the use of medical cannabis in limited circumstances, primarily for patients suffering from epilepsy. The recreational use of cannabis remains illegal, and possession of even small amounts can result in criminal charges.
Despite these legal limitations, there has been growing momentum in Texas to expand access to medical cannabis and to potentially decriminalize or legalize recreational use in the future. This evolving legal landscape is a key factor in shaping the cannabis delivery ecosystem in Houston.
The Emergence of Cannabis Delivery Services
In Houston, as in many other cities, the emergence of cannabis delivery services has been driven by consumer demand for convenience and discretion. In a bustling metropolis like Houston, where traffic congestion is a daily reality, the prospect of having cannabis products delivered directly to your doorstep is undeniably appealing.
Cannabis delivery services in Houston operate within the boundaries of existing state laws. They cater exclusively to registered medical cannabis patients, providing them with a legal and convenient means of obtaining their prescribed medications. To use these services, patients must first obtain a medical cannabis recommendation from a qualified physician and then register with the Texas Compassionate Use Program (TCUP).
The Houston Cannabis Delivery Experience
So, what does the cannabis delivery experience in Houston look like? It typically begins with patients browsing the online menus of licensed dispensaries that offer delivery services. These menus feature a wide range of cannabis products, including various strains of flower, edibles, tinctures, and more.
Once a patient has made their selection, they can place an order online or over the phone with the chosen dispensary. Orders are typically fulfilled by dedicated delivery drivers who are well-trained in compliance with Texas cannabis laws. These drivers, often referred to as "budtenders on wheels," ensure that the entire process adheres to the strict regulations governing medical cannabis in Texas.
Delivery times can vary, but many services aim to provide same-day or next-day delivery to ensure patients receive their medication promptly. This quick turnaround time is especially important for patients who rely on cannabis to manage medical conditions.
The Benefits of Cannabis Delivery in Houston
The cannabis delivery in Houston offers several significant benefits to patients and the community at large:
Convenience: Cannabis delivery eliminates the need for patients to travel to a physical dispensary, saving them time and reducing the hassle of navigating Houston's busy streets.
Discretion: For those who value privacy, cannabis delivery offers a discreet and confidential way to obtain their medication without drawing attention.
Accessibility: Delivery services can reach patients who may have limited mobility or live in areas without nearby dispensaries, ensuring that medical cannabis remains accessible to those who need it.
Safety: By providing a legal and regulated means of obtaining medical cannabis, delivery services contribute to a safer and more controlled environment for patients.
Looking Ahead
As the legal landscape surrounding cannabis continues to evolve in Texas, it's likely that the cannabis delivery ecosystem in Houston will also undergo changes. The potential for expanded medical cannabis access and discussions about recreational legalization could lead to further growth in the industry.
It's essential for patients and consumers to stay informed about the latest developments in cannabis legislation in Texas, as these changes will directly impact the availability and accessibility of cannabis delivery services in Houston. For now, though, many patients in the city are finding solace in the convenience and reliability of having their cannabis products delivered from dispensaries to their doorsteps.