Top 4 Best CBD Edibles For Anxiety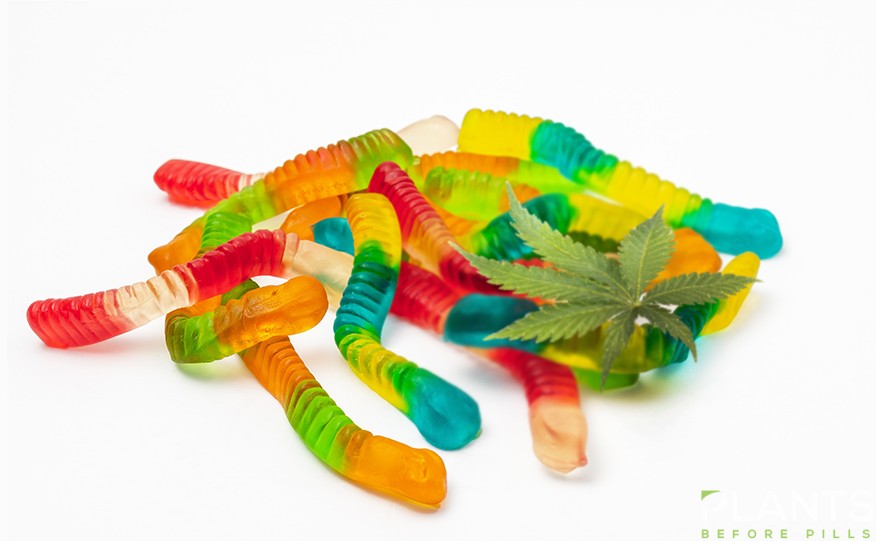 Experiencing anxiety in everyday living is considered normal, however, if symptoms are starting to bug you off, it can lead to constant stress and excessive worrying. For some people, anxiety becomes a huge problem as it triggers physical symptoms like increased heart rate, sweating, trembling, feeling weak and trouble concentrating.
Aside from seeking professional help, you can also take cannabidiol to ease the symptoms and make yourself calm.
How CBD Helps With Anxiety
There are studies and researches that claim the promising ability of cannabis in relieving a generalized anxiety disorder. For instance, a 2010 study found out that cannabidiol revealed changes in blood flow to the regions in the brain linked to feelings of anxiety. Moreover, cannabidiol, which is an active compound in marijuana, reduces symptoms linked to post-traumatic stress and anxiety-provoked sleep disorder in children.
Although more tests are needed to prove the effectiveness of CBD in easing anxiety symptoms, researchers are positive that this compound can be an alternative 'treatment.'
Why Choose CBD Edibles
Taking CBD edibles is like eating candies and chocolates because these CBD products contain different flavors. It can be in the form of gummy bears, brownies, cakes, candies, chocolates, and more.
A research conducted in 2016 suggests that negative health effects can be associated with smoking cannabis. Smoking cannabis can lead to addiction, according to research because a person experiences ease in anxiety. Edibles, by far, are completely safe to take and have fixed dosing. Depending on the amount consumed, it can provide just the right effect on a person.
CBD Effects
When consumed or used, cannabidiol can instantly provide relaxation as it interacts with the body's endocannabinoid system. This system is the who regulates different functions such as sleep, pain, emotions, and appetite.
People who tried cannabidiol for the first time can attest to how effective it is in enhancing sleep, reducing stress levels, and basically improving one's quality of life.
Best CBD Edibles For Anxiety
With the popularity of cannabidiol among adults, the demand increases. Manufacturers cater to this demand and produce new products for safe consumption. If you search online, you can easily find a wide selection of CBD edibles. Given this vast market, you need to be careful about buying products because not all of these promise sound results.
For anxiety relief, here are the best six cannabidiol edibles you can buy.
Kushly CBD Gummies ($55)
If you are after a tasty CBD edible, the Kushly CBD gummies are your best bet. Every gummy contains 30mg of cannabidiol and it gives a natural fruity taste. Recommended dosing is up to two gummies per day.
The best thing about this product is, it is free from the THC content, which is the compound opposite CBD. THC provides psychoactive effects linked to being 'high.' With Kushly CBD Gummies, you can instantly get the goodness of CBD minus the high sensation.
CBDistillery ($60)
Looking for vegan CBD edibles? The search is over because the CBDistillery is 100% vegan and GMO-free. These are flavored gummies in grape, cane juice, and organic concentrate. Derived from US-grown cannabis, every piece of gummy is sure to provide quality results. Each CBD edible contains 30mg of cannabidiol, a good dose for daily consumption.
Relax Bears CBD Daily Dose Gummie ($55)
For mood regulation, the Relax Bears CBD Daily Dose Gummy is considered a holy grail. Each container contains 30 gummies with 10mg cannabidiol. Specially made for anxiety, it provides instant relief for increased heart rate, nervousness, panic attacks, and fatigue.
Hemp Bombs, Original Gummies ($99.99)
One of the best CBD gummies for anxiety is the Original Gummies by Hemp Bombs. It is one of the leading brands that provide high-quality cannabis products at a decent price. The edibles are categorized into three: Original Gummies, High Potency CBD Gummies, and the CBD Sleep Gummies. Each bottle has 60 gummies with 15mg dosage per gummy.
Anxiety disorder is one of the most common mental illnesses in the world, next to depression. It affects millions of adults and is highly curable with the help of professionals and alternative medication. In case you want to try a natural remedy in the form of cannabidiol, make sure to get yourself some CBD edibles for a delightful treat.
Does CBD Improve Mental Health? [VIDEO]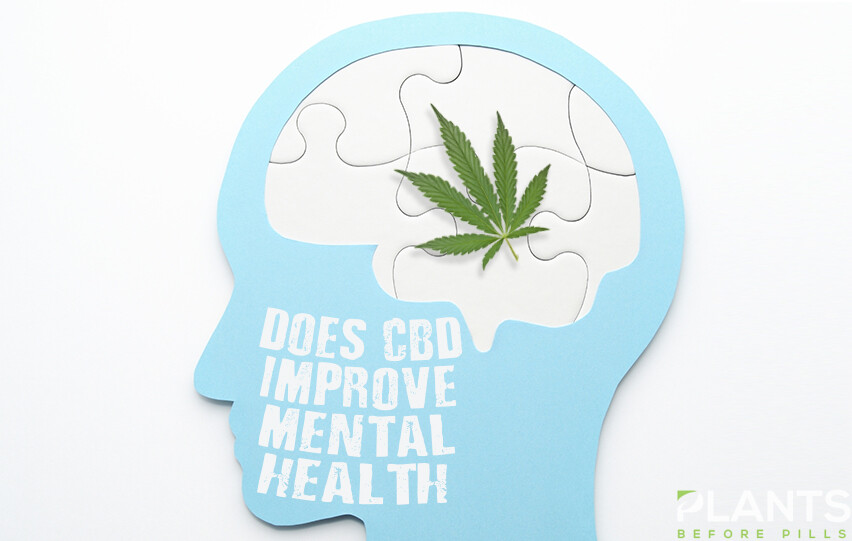 CBD is one of the main buzzwords these days. A lot of people are using it to treat a variety of issues, including mental health. The question is – is CBD really effective when it comes to aiding mental health?
The State of Cannabis in Washington State: Things To Know in 2021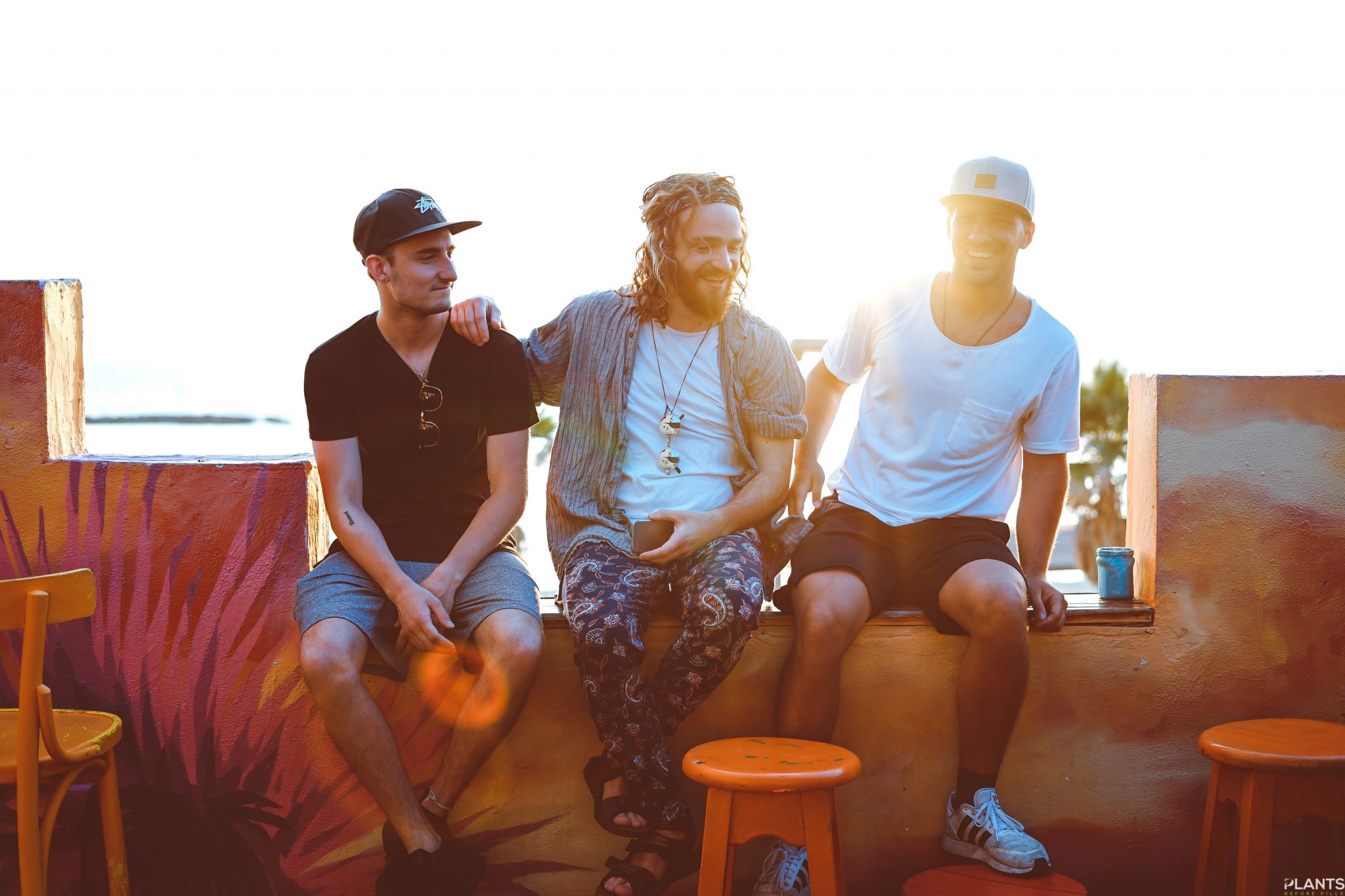 The Pacific Northwest is well known for its beautifully lush landscapes, crisp apples, fresh air, and progressive lifestyle/health views. Being the only state named after a United States president(George Washington), Washington is a place many happily and willingly call home or their sanctuary.
In terms of other well-knowns, Washington state was one of the first to legalize cannabis for recreational use nearly a decade ago (2012 to be exact). As long as you are 21 years old or older and reside in the state, you can privately partake in the consumption of cannabis without any legal ramifications. This has been an appeal to many across the country, with some actually moving to the state for this reason.
In 2021, and with the dawn of a new administration in the White House, marijuana looks to have a very bright few years ahead. We've already seen an emergence of pot stocks and hometown dispensaries budding up all around the United States and the rest of North America, and that only looks to continue into the near future.
If you're in the mood to finally take the leap into using cannabis, now could be a great time to learn more about this wonderful plant and its many healing and rejuvenating properties.
What is it used for mainly in 2021?
Cannabis was once thought only to be good for "getting high." There has been a plethora of scientific research giving us a better understanding of this miracle plant. It has been used to treat Cancer, Epilepsy, Seizures, Glaucoma, PTSD, Multiple Sclerosis, Inflammation, and even Alzheimer's disease. In 2021 after a rough 2020, many have been using it as a healthier way to indulge at home, protecting themselves from the ongoing pandemic. Instead of frequent alcohol consumption, there has been a larger shift towards the consumption of cannabis as it has been stated to be less harmful to vital organs like the heart and liver. Alcohol also creates a lot of inflammation within the body, whereas cannabis reportedly fights inflammation.
Best places to buy it in 2021?
The best places to purchase your cannabis are from state-licensed retailers in Washington. Purchasing weed through private means(aka black-market) is still illegal and should be avoided at all costs. Make sure to do your due diligence when seeking reputable dispensaries as there are "pop-up shops" that claim being licensed but are not, and purchasing from them could result in a hefty fine or even jail time.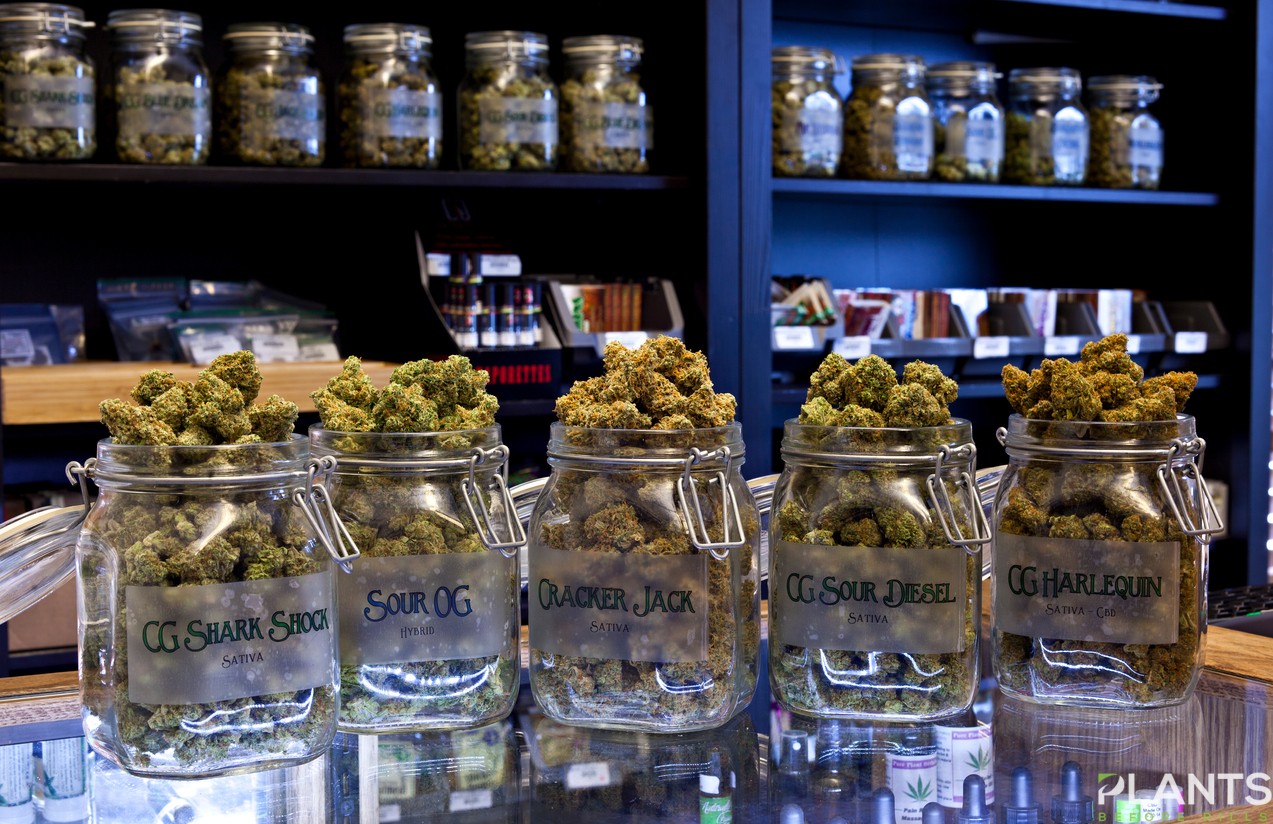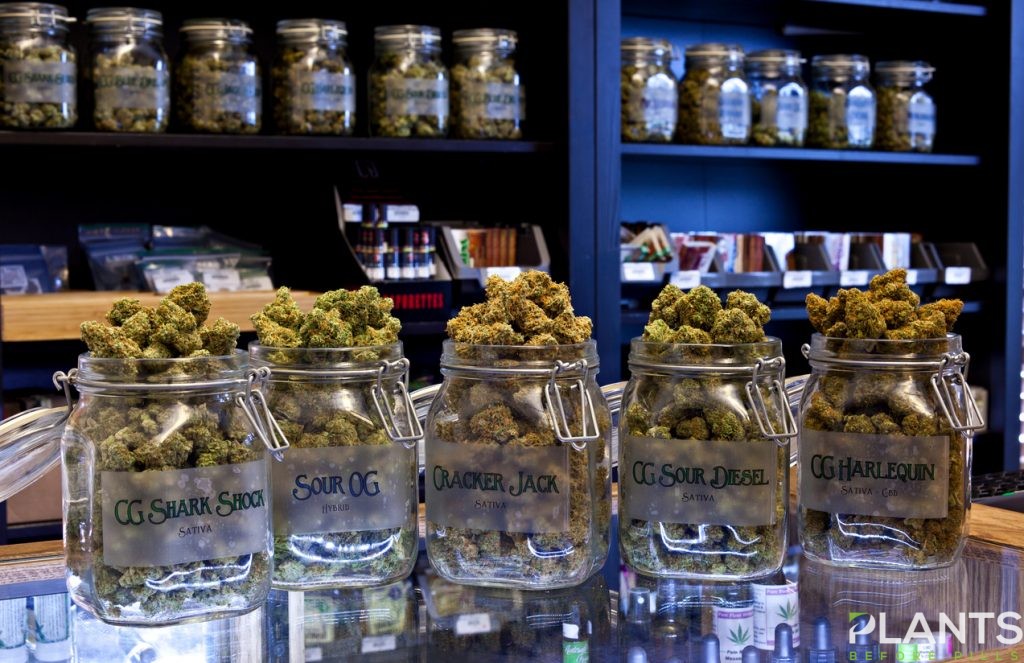 Per WeedMaps, Medical marijuana patients may purchase and possess up to:
3 ounces of marijuana, or 85 grams;
48 ounces, or 1.36 kilograms of marijuana-infused products in solid form;
1.69 gallons, or 6.4 liters of marijuana-infused products in liquid form, or;
21 grams of marijuana concentrate.
Washington state cannabis Legislation in 2021
As far as growing and cultivation of marijuana for personal use, this is still illegal. Washington cannabis laws are more liberal than other states, but there are still many restrictions, such as not being able to consume it in "public view". The most notable push in the cannabis space in Washinton state is a bill for home cultivation.
Conclusion
Washington is a great place to visit and, for many, is one of the best places to call home due to its stance on cannabis consumption. With 2021 being a year of progression, it looks like the state of cannabis in Washington will only continue to shine.
Topical CBD for Pain: Does it Even Work? [VIDEO]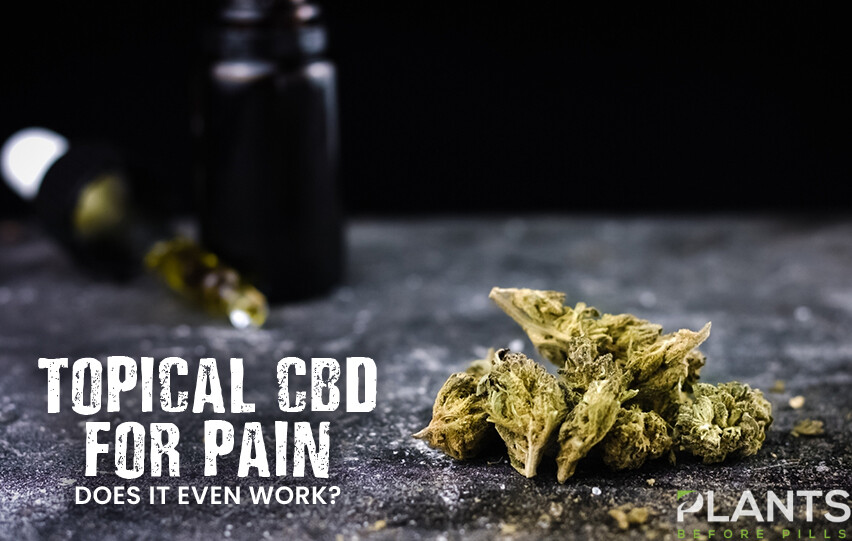 CBD is now known all over the world as a pain reducer and an anti-inflammatory substance. The most common ways of consuming it is by taking it orally or through smoking or inhalation. Now, this video will further explore the effectiveness of topical CBD for pain.