Top 4 Best CBD Edibles For Anxiety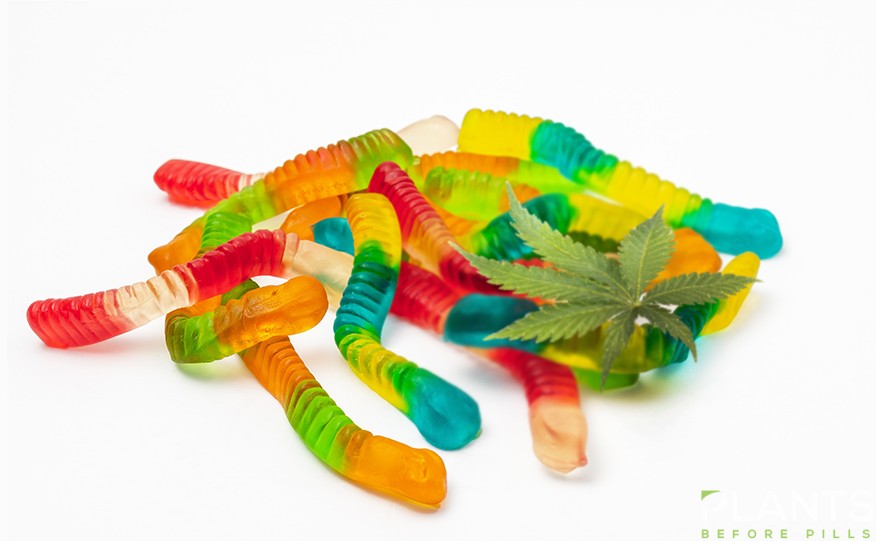 Experiencing anxiety in everyday living is considered normal, however, if symptoms are starting to bug you off, it can lead to constant stress and excessive worrying. For some people, anxiety becomes a huge problem as it triggers physical symptoms like increased heart rate, sweating, trembling, feeling weak and trouble concentrating.
Aside from seeking professional help, you can also take cannabidiol to ease the symptoms and make yourself calm.
How CBD Helps With Anxiety
There are studies and researches that claim the promising ability of cannabis in relieving a generalized anxiety disorder. For instance, a 2010 study found out that cannabidiol revealed changes in blood flow to the regions in the brain linked to feelings of anxiety. Moreover, cannabidiol, which is an active compound in marijuana, reduces symptoms linked to post-traumatic stress and anxiety-provoked sleep disorder in children.
Although more tests are needed to prove the effectiveness of CBD in easing anxiety symptoms, researchers are positive that this compound can be an alternative 'treatment.'
Why Choose CBD Edibles
Taking CBD edibles is like eating candies and chocolates because these CBD products contain different flavors. It can be in the form of gummy bears, brownies, cakes, candies, chocolates, and more.
A research conducted in 2016 suggests that negative health effects can be associated with smoking cannabis. Smoking cannabis can lead to addiction, according to research because a person experiences ease in anxiety. Edibles, by far, are completely safe to take and have fixed dosing. Depending on the amount consumed, it can provide just the right effect on a person.
CBD Effects
When consumed or used, cannabidiol can instantly provide relaxation as it interacts with the body's endocannabinoid system. This system is the who regulates different functions such as sleep, pain, emotions, and appetite.
People who tried cannabidiol for the first time can attest to how effective it is in enhancing sleep, reducing stress levels, and basically improving one's quality of life.
Best CBD Edibles For Anxiety
With the popularity of cannabidiol among adults, the demand increases. Manufacturers cater to this demand and produce new products for safe consumption. If you search online, you can easily find a wide selection of CBD edibles. Given this vast market, you need to be careful about buying products because not all of these promise sound results.
For anxiety relief, here are the best six cannabidiol edibles you can buy.
Kushly CBD Gummies ($55)
If you are after a tasty CBD edible, the Kushly CBD gummies are your best bet. Every gummy contains 30mg of cannabidiol and it gives a natural fruity taste. Recommended dosing is up to two gummies per day.
The best thing about this product is, it is free from the THC content, which is the compound opposite CBD. THC provides psychoactive effects linked to being 'high.' With Kushly CBD Gummies, you can instantly get the goodness of CBD minus the high sensation.
CBDistillery ($60)
Looking for vegan CBD edibles? The search is over because the CBDistillery is 100% vegan and GMO-free. These are flavored gummies in grape, cane juice, and organic concentrate. Derived from US-grown cannabis, every piece of gummy is sure to provide quality results. Each CBD edible contains 30mg of cannabidiol, a good dose for daily consumption.
Relax Bears CBD Daily Dose Gummie ($55)
For mood regulation, the Relax Bears CBD Daily Dose Gummy is considered a holy grail. Each container contains 30 gummies with 10mg cannabidiol. Specially made for anxiety, it provides instant relief for increased heart rate, nervousness, panic attacks, and fatigue.
Hemp Bombs, Original Gummies ($99.99)
One of the best CBD gummies for anxiety is the Original Gummies by Hemp Bombs. It is one of the leading brands that provide high-quality cannabis products at a decent price. The edibles are categorized into three: Original Gummies, High Potency CBD Gummies, and the CBD Sleep Gummies. Each bottle has 60 gummies with 15mg dosage per gummy.
Anxiety disorder is one of the most common mental illnesses in the world, next to depression. It affects millions of adults and is highly curable with the help of professionals and alternative medication. In case you want to try a natural remedy in the form of cannabidiol, make sure to get yourself some CBD edibles for a delightful treat.
Grave's Disease: What is it and Can CBD Help?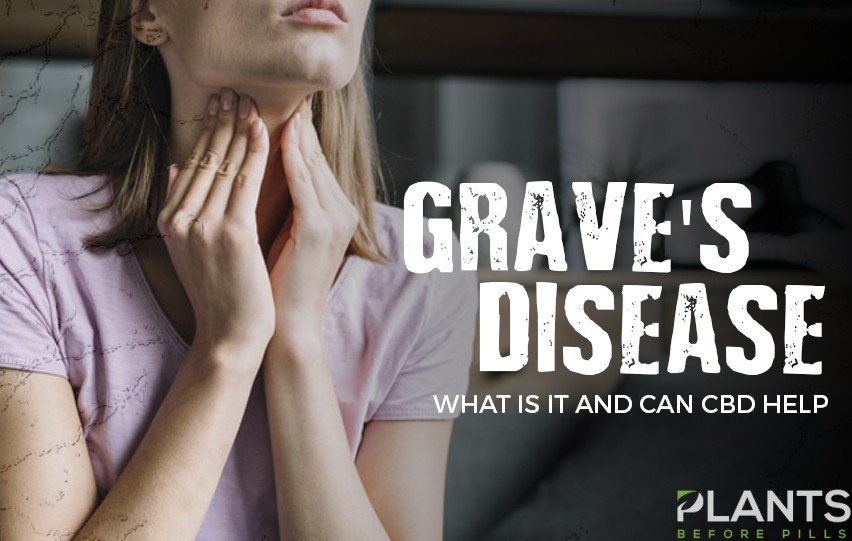 Cannabidiol (CBD) is known as the most medicinal chemical compound in the cannabis plant. In fact, this cannabinoid is infused in many products, including cosmetic and wellness items. With many people using CBD oil and other similar products, you might be wondering if you can use it as a treatment aid for your medical condition. If you have Grave's Disease, then this article is for you. Read on to know more:
What is Grave's Disease?
For the uninitiated, Grave's Disease is an autoimmune disorder or one that causes your body to attack itself. This disease causes your immune system to attack your thyroid, which leads to it creating more thyroid hormone than what you actually need, resulting in hyperthyroidism. One of the responsibilities of the thyroid hormone in your body's use of energy, which means that it can affect almost all systems of your body.
This disease is hereditary and is common in women between 30 to 50 years old, although men can get this disorder, as well. Those with other autoimmune disorders can develop the disease, too.
Some of the most common symptoms of Grave's Disease include increased anxiety and irritability, tremors, fast or irregular heartbeat, change in the menstrual cycle, goiter, bulging eyes or Grave's ophthalmopathy, fatigue, weight loss despite normal eating, restlessness and insomnia.
Treatment options include medicine, radioiodine therapy and thyroid surgery. Keep in mind that hyperthyroidism, while usually related to Grave's Disease, can be caused by a wide variety of disorders.
How Can Cannabidiol Help?
Now that you know what this disease is, you might be wondering how you can incorporate cannabidiol into your treatment regimen. Here are some ways it can aid in your journey to treating this condition: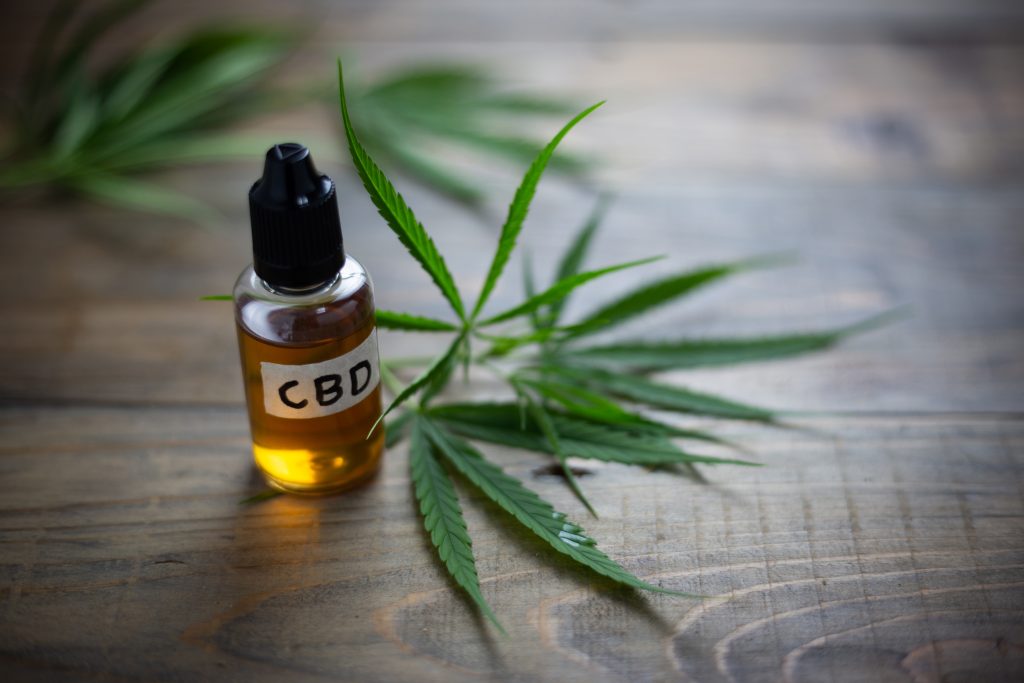 Reduce Anxiety and Depression
As mentioned, this condition can cause irritation and anxiety because of hormonal imbalance caused by increase thyroid hormones in your body. This can cause a decreased quality of life and more serious mental disorders when left untreated. CBD oil and other products can aid in minimizing anxious feelings and irritation, especially as it induces relaxation.
Aid in Relaxation and Sleep
Speaking of relaxation, CBD is a great compound to take if you want to address the restlessness you are feeling due to this disease, which can also cause sleep irregularity such as insomnia. This cannabinoid is known to clear consumers' minds when needed.
Boost Energy
The thing about CBD is that it works like a two-way street. This means that it can help when you need to relax and it can also help when you need an extra energy boost. In fact, many people use this at the start of their day as part of their morning routine. Some infuse it with their coffee or tea, and even in meals.
Overall Regulation
Another thing to know about this compound and cannabinoids in general is that they interact with your body's internal cannabinoid receptors, which is part of your endocannabinoid system. There are receptors in certain parts of your nervous, digestive and immune systems, which means that it has the potential to address the issue at its roots. When it comes to regulating your energy, CBD is a great and valuable option.
The Bottom Line
If you are taking medications to address your disorder, you need to make sure that you consult your doctor before taking cannabidiol. Once your doctor signs off on this plan, you can visit a dispensary near you to get the best product for your needs. If you live in a place where you can easily access CBD, then all the better.
Why New-to-Cannabis Users Need to Try CBD for Pain Relief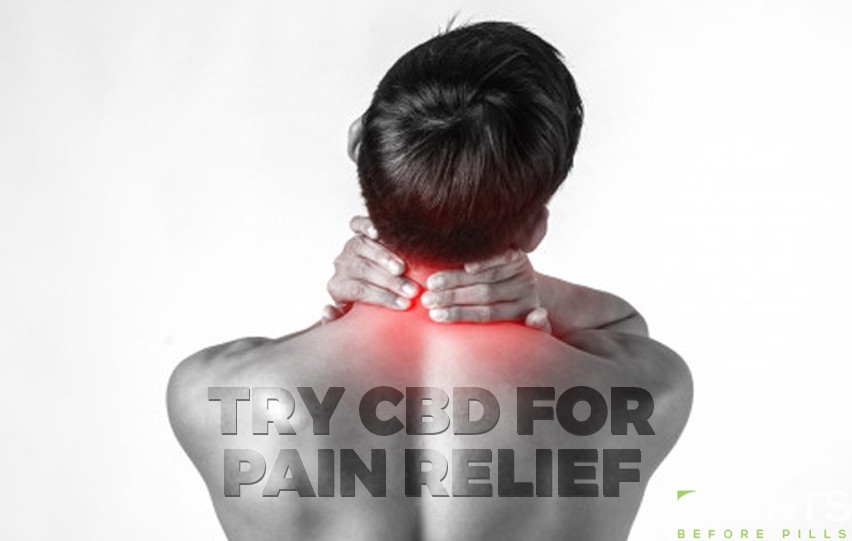 If you haven't tried CBD for pain relief before, it might be just the treatment you need—whether for acute or chronic pain. Unlike THC, CBD is the compound in cannabis that promotes a relaxed feeling and natural pain reduction. It does not get users "high," and it is not an addictive substance. The primary reason anyone should consider CBD for pain relief is to enjoy a fuller life without the dangerous side effects of pharmaceuticals.
Unlike opioids, CBD is not addictive and does not have dangerous side effects for the vast majority of users (of course, it is technically possible for someone to be allergic to just about anything, though this is very rare with CBD).
Even non-opioid painkillers can be dangerous, such as Tylenol, which can cause kidney damage when taken regularly. New-to-cannabis users should work with their doctor and a qualified dispensary in order to make sure they get the right CBD and dosage for their needs.
Some patients who are new to CBD might worry about having a "low tolerance" or building up a tolerance with CBD usage, but it seems that CBD works a little differently than other products that lead to tolerance.
Tolerance and CBD
Tolerance occurs when someone has to increase the use of a product in order to get the same, original effects. Tolerance is not indicative of dependence or addiction, both of which reference the compulsive use of a product. Tolerance also doesn't mean a person "needs" a certain level to feel what they consider as normal.
It's perfectly normal for tolerance to happen with just about anything, and it can stem from a variety of levels including cellular, metabolic, and behavioral. It's well-known that people who take THC can build up a tolerance, and it sometimes occurs in an uneven manner based on each individual's physiology.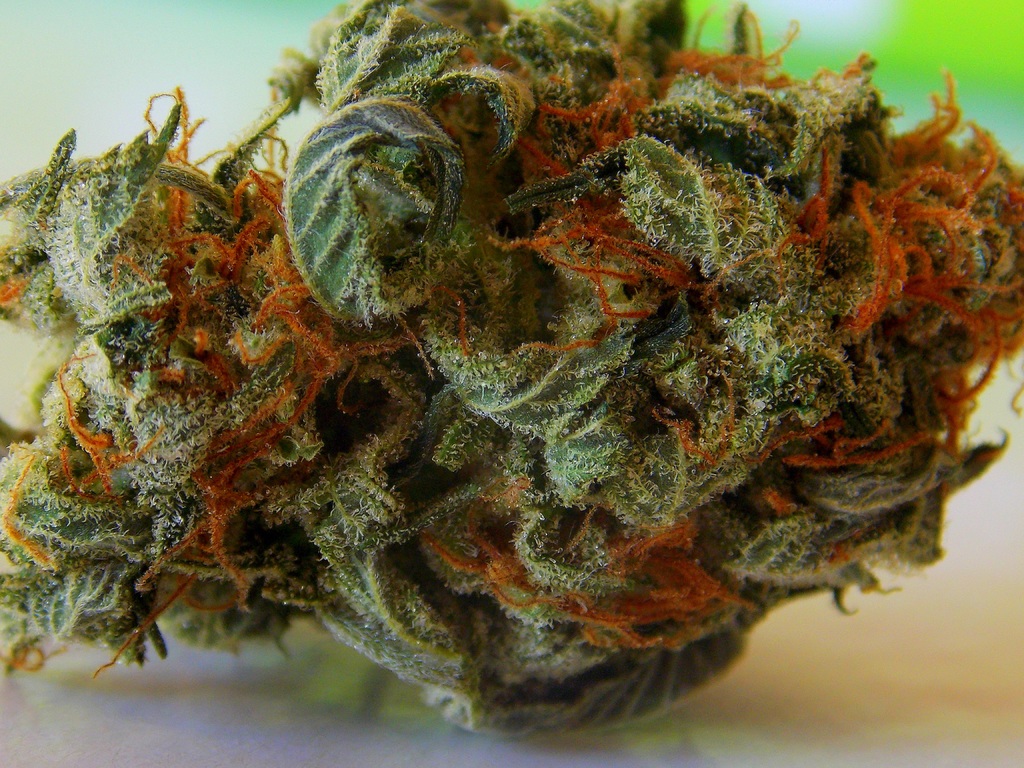 THC tolerance occurs mostly at the cellular level. This is because THC binds to CB1 receptors in the brain. This binding happens over and over; the cells attempt to reverse the effect in order to achieve regular CB1 activity. These attempts are made via desensitization and internalization.
However, CBD tolerance doesn't work like this and some studies show CBD does not lead to an increased tolerance. Plus, CBD affects the endocannabinoid system differently than THC, which further reduces the odds of tolerance. This means that a new cannabis user who exclusively uses CBD won't have the "best" results the first few times they use it. Instead, they can enjoy all the benefits of CBD for pain relief without ever worrying about building up a tolerance and having to use (and spend) more.
Maximizing Cannabis for Pain Relief
Combining cannabis with other natural, non-addictive options for pain relief can maximize the benefits. One of the most common pairings with CBD is kratom, which is derived from a tree located mostly in Southeast Asia. Many people say that the effects of kratom are similar to the "good" effects of opioids (such as mild relaxation and pain relief) without the same risk of addiction or dangerous side effects.
In decades past, kratom used to be chewed, was used in cooking, or was brewed in tea. However, today it's usually in pill form or crushed to be smoked. Even though kratom is not an opioid, it's still considered a controlled substance, so it's important to follow kratom capsule storage best practices if you have children in the home.
Kratom is mostly used for pain management in the western world today, but it also has various effects depending on the dosage. For example, very low doses actually increase energy, and some people use kratom in lieu of coffee.
Pain Management for Life
A primary reason many new cannabis users seek out both CBD and kratom is because they are rightly concerned about the risks and long-lasting effects of pharmaceutical medications. Everyone will experience pain at some point in their life. In fact, back pain is the leading cause of disabilities in the U.S. and around the world.
Pain can get in the way of your daily life, prevent you from working, stop you from hobbies you enjoy, and generally reduce the quality of your life. With chronic pain especially, which is common with back pain, you need and deserve a treatment that will work for life. Taking pharmaceuticals such as opioids is simply not an option for long-term use.
For those who have never tried any form of cannabis product before, you're living in an unprecedented era where you have legal access to guaranteed products that are high quality and safe. Working with your doctor and a recommended dispensary will ensure you get the right CBD products for you, and you can always try various strains to test the results. Many dispensaries also offer kratom, and you can get advice from an expert on how to use the two alternatively or in tandem.
Just because a lot of people have pain, or you've been dealing with it for a long time, doesn't make it "normal." You can reclaim your life without unnecessary risks by exploring the vast world of CBD products and kratom. Those who are new to cannabis are pleasantly surprised by how accessible pain relief can be without needing to depend on costly or high-risk medications, and they find that CBD and like products can easily integrate into any lifestyle.
Calming Anxiety With CBD Oil: What You Need To Know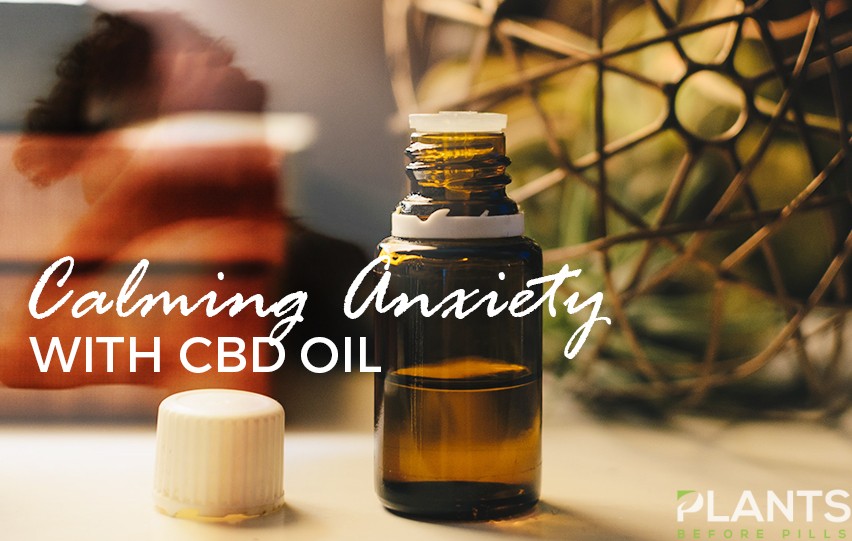 Anxiety can be tough to live with, and during these challenging times, it's understandable that your symptoms might rear their ugly heads.
Many individuals are experiencing higher than usual levels of anxiety right now, and as the lockdown slowly lifts, you might find yourself battling new fears.
If you're struggling to control your anxiety during this trying time, then CBD oil could be used to try and help you to reduce your stress.
To find out more about calming your anxiety with CBD oil, read on, and we'll talk you through everything that you need to know about this innovative product.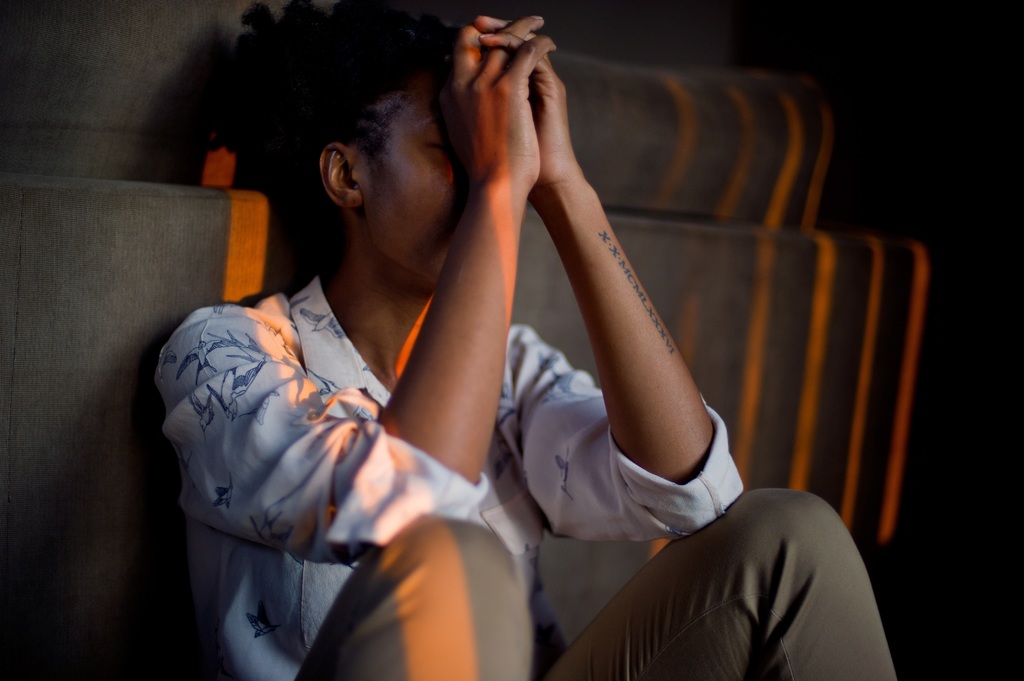 Choose High-Quality CBD Oil
Like any healthcare product, you should avoid buying cheap, poor quality hemp oil, as it often contains fillers and won't work as well as high-quality, organic oils. You may even want to consider natural oils which are 100% organic, such as the CBD oil for sale on Aura Natural Health which is high-grade and completely genuine. Purchasing from a supplier like this that you can trust will help to bring you peace of mind, which is especially essential if you're trying it for the first time.
Drinking A Few Drops Of Oil Is The Best Way To Ingest It
CBD has become a trendy ingredient over recent years, and as such, there are now hundreds of products containing it. From cakes to vape liquid and everything in between, if you can think of it, then someone's probably added CBD to it! However, that doesn't mean that these products are equal. The best way to introduce this into your supplement regime is to drink a few drops every day. Products that are infused with CBD don't necessarily have a high level of the ingredients.
CBD Oil Treats Other Ailments Too
As well as anxiety, many CBD oil users take this innovative product for other ailments, such as pain relief, acne and even heart trouble. If you have multiple issues that are causing you to feel stressed, then consider using CBD to treat them and see if they improve your overall wellness.
Never Replace Prescription Medicines With CBD Oil
If you are taking prescription medicines for your anxiety, then do not replace them with CBD oil. Your doctor understands what you need, so trust their judgement. CBD oil can be used in conjunction with some medicines, but you need to understand how it interacts with the drugs that you're already taking. You should always consult your doctor before adding CBD oil to your wellness regime to ensure that you do it safely.
For More Serious Issues Consult Your Doctor
Should your anxiety get so bad that it starts to affect your physical health, job and close relationships, then you should consult your doctor. They can advise you on how to deal with the issues that you are facing, and provider stronger remedies such as therapy and prescription anxiety medication.
Dealing with anxiety can feel overwhelming, but there are lots of options, so don't give up and explore the solutions on offer. Use this article to learn more about using CBD oil to help calm your anxiety and improve your mental and physical wellbeing.