Beyond THC: Exploring the Therapeutic Benefits of THCA in Cannabis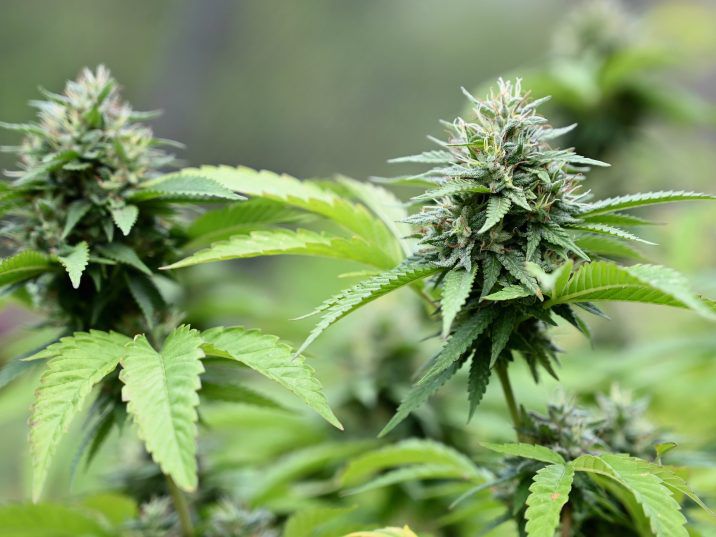 Introduction
When we think of cannabis, THC (tetrahydrocannabinol) is often the first cannabinoid that comes to mind. However, there is another powerful compound found in raw cannabis that is gaining attention for its potential therapeutic benefits: THCA (tetrahydrocannabinolic acid). In this blog post, we will delve into the world of THCA, exploring what it is, its unique benefits, and how it differs from other cannabinoids.

Understanding THCA:
THCA is a non-psychoactive cannabinoid found in raw, unheated cannabis. It is actually the precursor to THC, and it only converts to THC through a process called decarboxylation, which occurs when cannabis is exposed to heat or prolonged storage. This means that consuming raw cannabis or products containing THCA will not produce the intoxicating effects commonly associated with THC.

Therapeutic Benefits of THCA:
Anti-Inflammatory Properties:
Research suggests that THCA exhibits powerful anti-inflammatory properties. Inflammation is a common underlying factor in many chronic conditions, such as arthritis and inflammatory bowel diseases. THCA has shown potential in reducing inflammation and alleviating associated symptoms.

Neuroprotective Effects:
Neurodegenerative diseases, such as Parkinson's and Alzheimer's, are characterized by the progressive loss of brain cells. THCA has demonstrated neuroprotective properties, potentially slowing down the progression of these conditions and providing relief for patients.

Anti-Nausea and Antiemetic Effects:
Nausea and vomiting are common side effects of various medical conditions, as well as side effects of chemotherapy. THCA has been found to be effective in reducing nausea and vomiting, offering a natural alternative or complement to traditional antiemetic medications.

Antioxidant Properties:
Oxidative stress plays a significant role in aging and the development of various diseases. THCA acts as an antioxidant, helping to neutralize harmful free radicals and reduce oxidative damage in the body.

Differences between THCA and Other Cannabinoids:
Psychoactivity:
Unlike THC, THCA is non-psychoactive in its raw form. This means that individuals can benefit from the therapeutic potential of THCA without experiencing the intoxicating effects typically associated with cannabis.

Availability in Raw Cannabis:
THCA is predominantly found in raw cannabis, particularly in the trichomes, the resin glands of the plant. This makes consuming raw cannabis or using products that preserve THCA content an attractive option for those seeking its therapeutic benefits.

Bioavailability:
THCA is believed to have lower bioavailability compared to THC. This means that it may not be absorbed as efficiently by the body. However, further research is needed to fully understand the bioavailability and optimal dosing of THCA.

Conclusion:
THCA, often overshadowed by THC, is emerging as a cannabinoid with significant therapeutic potential. Its non-psychoactive nature, coupled with its anti-inflammatory, neuroprotective, antiemetic, and antioxidant properties, makes it an exciting area of exploration for researchers and medical professionals. As the scientific community continues to unravel the mysteries of THCA, we may uncover even more benefits and applications for this fascinating cannabinoid. Whether consumed in raw form or through specialized products, THCA offers a promising avenue for those seeking alternative and natural approaches to health and wellness.
The Ultimate Guide to Buying Bongs Online: What You Need to Know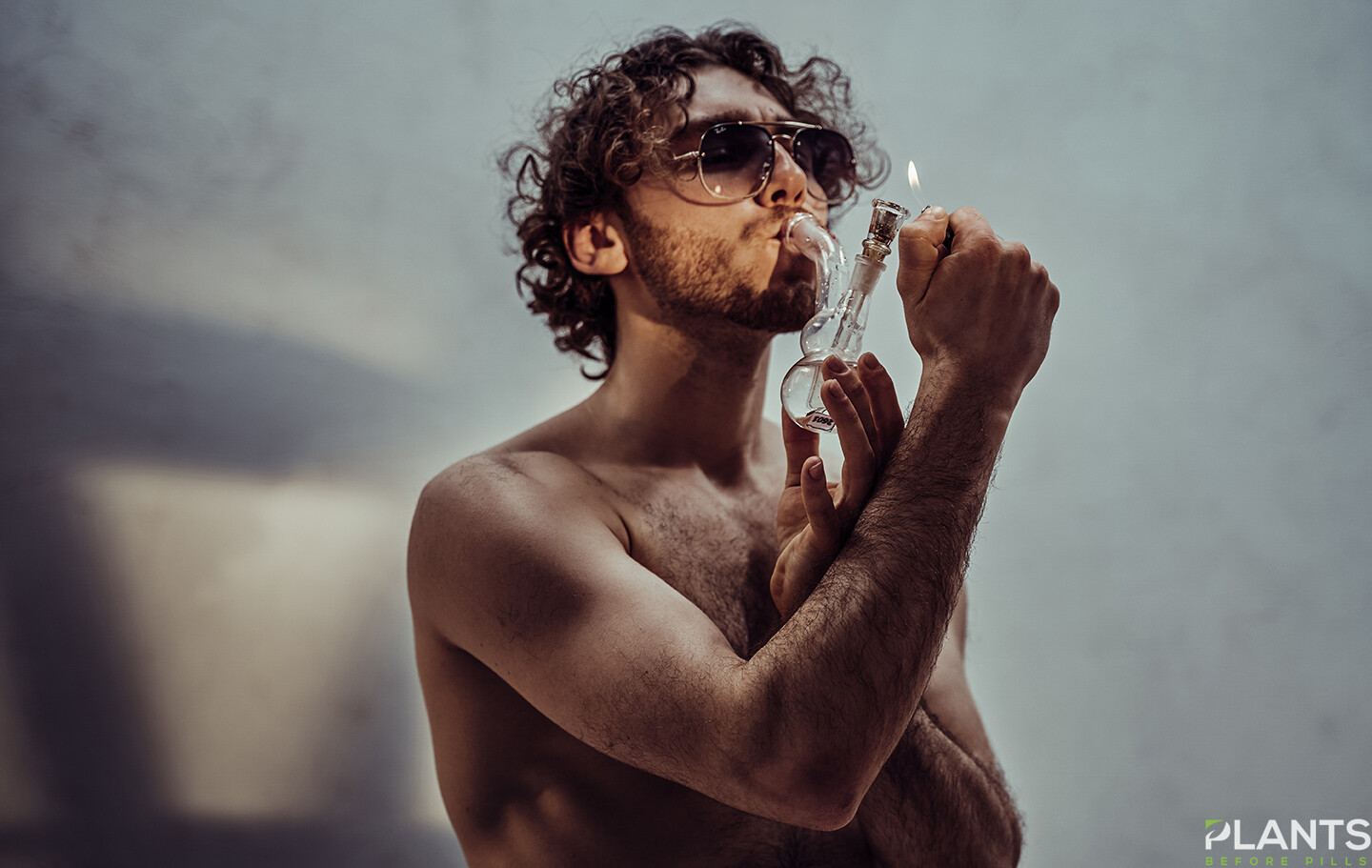 If you're an avid smoker or simply looking to expand your smoking experience, buying a bong online can open up a world of possibilities. However, with so many options available, it's important to know what to look for to make an informed purchase. In this ultimate guide, we'll walk you through everything you need to know to buy bongs online.
First and foremost, it's crucial to consider the material of the bong. Glass bongs are a popular choice due to their durability, ease of cleaning, and ability to provide smooth hits. On the other hand, acrylic bongs are more affordable and less fragile, making them a suitable option for those on a budget or who prioritize portability.
Next, consider the size and design of the bong. Bongs come in various shapes and sizes, from classic straight tubes to intricate percolator designs. Larger bongs with more percolators can provide cooler and smoother hits, but they may also be less portable. Think about where and how you plan to use your bong to determine the ideal size and design for your needs.
When purchasing a bong online, it's essential to research and choose a reputable seller. Read customer reviews and check for certifications or guarantees of quality. Look for online stores that offer discrete packaging to ensure your privacy.
Additionally, take advantage of the vast selection available online. Online stores often offer a wider range of bongs compared to physical shops, allowing you to find the perfect bong that suits your style and preferences.
Finally, don't forget to consider your budget. Bongs can vary greatly in price, depending on factors such as material, brand, and additional features. Set a budget range before you start browsing, and prioritize what features are most important to you.
In conclusion, buying bongs online can be a convenient and exciting experience if you know what to look for. Consider the material, size, design, seller reputation, and budget to make a well-informed purchase. With the right bong, you can elevate your smoking experience and enjoy smoother hits for years to come.
Exploring the Blue Dream Marijuana Strain: A Comprehensive Review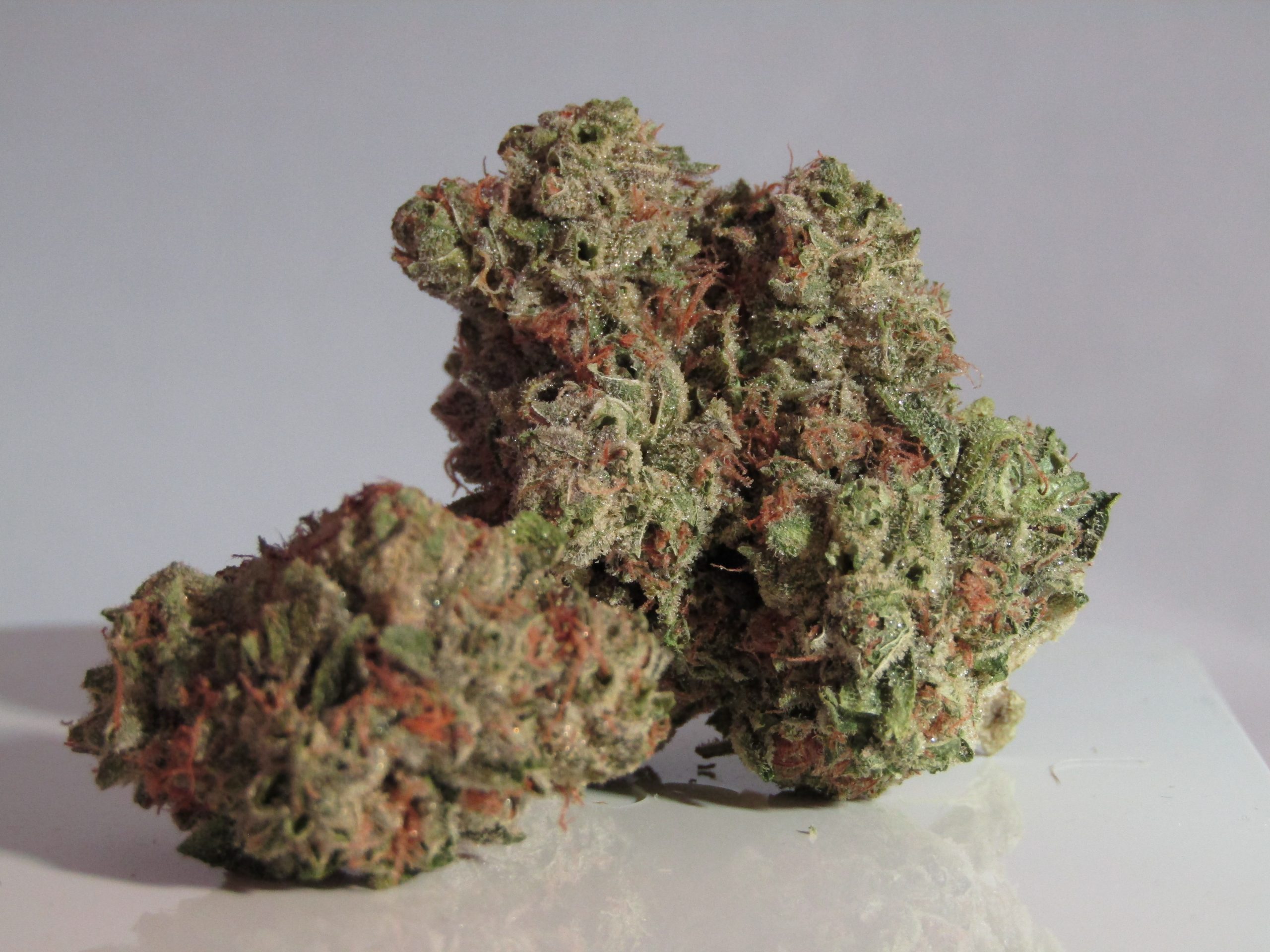 In the world of cannabis enthusiasts, few strains have gained as much popularity as the Blue Dream marijuana strain. With its exceptional blend of flavors, aromas, and effects, this hybrid strain has captured the hearts of countless users. In this comprehensive review, we'll delve into the characteristics that make Blue Dream a favorite among cannabis connoisseurs.
Origins and Genetics
Blue Dream is a crossbreed between the Indica-dominant Blueberry strain and the Sativa-dominant Haze strain. This genetic combination results in a well-balanced hybrid that offers the best of both worlds. The origins of Blue Dream can be traced back to the West Coast of the United States, where it quickly gained recognition for its outstanding qualities.
Appearance and Aroma
One glance at Blue Dream's vibrant and captivating appearance is enough to entice any cannabis enthusiast. Its dense, medium-sized buds are adorned with a beautiful array of colors, ranging from deep greens to hints of purple, all complemented by a generous coating of trichomes. When it comes to aroma, Blue Dream delights the senses with its sweet and fruity fragrance, often accompanied by subtle hints of earthiness and citrus.
Flavor Profile
The flavor profile of Blue Dream is just as captivating as its appearance and aroma. When consumed, users are treated to a delightful blend of berry and tropical fruit flavors, making each inhale a truly pleasurable experience. This harmonious combination is often accompanied by subtle undertones of vanilla and herbal notes, adding depth and complexity to the overall taste.
Effects and Potency
Blue Dream's effects are where this strain truly shines. Its well-balanced genetics offer users a unique experience that seamlessly combines the uplifting and energizing effects of a sativa with the soothing and relaxing sensations of an indica. The high begins with a euphoric and cerebral head rush, promoting creativity, focus, and an overall sense of happiness. As time goes on, a gentle body relaxation sets in, alleviating any tension or stress without inducing excessive sedation. This balance makes Blue Dream an excellent choice for both daytime and evening use.
Medicinal Benefits
Beyond its recreational appeal, Blue Dream also holds various medicinal benefits. The strain's uplifting and mood-enhancing effects can help individuals struggling with depression, anxiety, and stress-related disorders. Additionally, its relaxing properties make it a suitable option for managing pain, muscle spasms, and inflammation. Some users have also reported finding relief from migraines and headaches after consuming Blue Dream.
Cultivation and Availability
Blue Dream's popularity has made it readily available in many dispensaries and seed banks. It is considered a relatively easy strain to cultivate, making it a favorite among home growers. Its resilience to pests and diseases, combined with its average flowering time of approximately 9-10 weeks, makes it an attractive option for both beginners and experienced cultivators.
Conclusion
Blue Dream has earned its reputation as a cannabis strain that offers a well-rounded experience to users. With its captivating appearance, delightful aroma, and balanced effects, it's no wonder why it has become a go-to choice for so many enthusiasts. Whether you're seeking creative inspiration, stress relief, or simply a pleasurable experience, Blue Dream is a strain worth exploring.

If you are looking for more information about purchasing Blue Dream seeds online, simply visit SeedsHereNow.com
The Advantages of Buying Cannabis Online: Convenience, Selection, and Discretion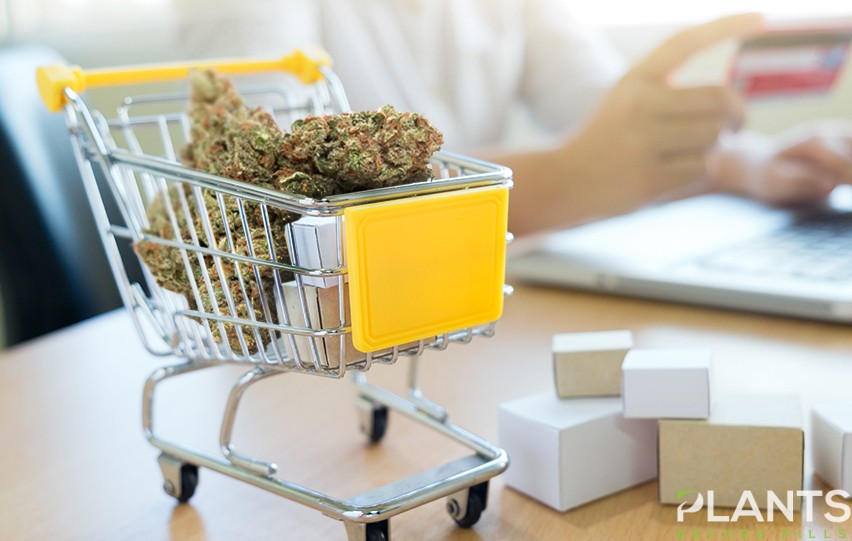 In recent years, the landscape of purchasing cannabis has evolved significantly, with the emergence of online dispensaries offering a wide range of products. This shift has brought about several advantages for consumers, making buying cannabis online an increasingly popular choice. In this blog post, we will explore the numerous benefits of purchasing cannabis online, including convenience, an extensive selection of products, and discreet shopping experiences.
Convenience: One of the most significant advantages of buying cannabis online is the unparalleled convenience it offers. Unlike traditional brick-and-mortar dispensaries, online platforms allow consumers to browse, compare, and purchase products from the comfort of their own homes. Whether you're a medical cannabis patient with limited mobility or a busy professional seeking a convenient shopping experience, online dispensaries provide a seamless and accessible solution. With just a few clicks, you can explore a vast array of cannabis products without the need to commute or adhere to dispensary operating hours.
Selection: Online dispensaries boast an extensive selection of cannabis products that surpasses what can typically be found in physical stores. Local dispensaries may have limited shelf space, leading to a narrower range of options. However, online platforms have the advantage of sourcing products from multiple suppliers, both local and beyond. This broader selection allows consumers to explore various strains, concentrates, edibles, topicals, and other cannabis-infused products. Additionally, online dispensaries often provide detailed product descriptions, including THC and CBD content, terpene profiles, and customer reviews, helping customers make informed decisions based on their preferences and desired effects.
Quality Assurance: Reputable online dispensaries prioritize quality assurance and work with trusted suppliers who adhere to rigorous standards. They often provide detailed information about cultivation practices, extraction methods, and lab testing results. This transparency allows consumers to make informed choices and ensures that they are purchasing safe and high-quality products. Additionally, online dispensaries are more likely to offer a wider range of organic, sustainable, and lab-tested cannabis options, catering to the preferences of health-conscious consumers.
Discretion: For many individuals, the discreet nature of purchasing cannabis online is a significant advantage. While the stigma surrounding cannabis is gradually fading, some people still prefer to keep their consumption private. Online dispensaries offer discreet packaging and shipping, ensuring that your order arrives in unmarked packages and protecting your privacy. This discreet shopping experience eliminates the potential discomfort or judgment that some individuals may feel when visiting a physical dispensary.
Customer Support and Education: Online dispensaries often prioritize customer support and education, recognizing the importance of guiding consumers through their cannabis journey. Many platforms provide live chat options, email support, or comprehensive FAQ sections to address any inquiries or concerns. Furthermore, online dispensaries often offer educational resources, including blogs, guides, and product descriptions, which can be valuable references for individuals seeking to learn more about cannabis, its effects, and consumption methods.
Conclusion: The advantages when you buy weed online are undeniable, offering consumers convenience, an extensive selection of products, and discreet shopping experiences. Online dispensaries provide a convenient and accessible way for individuals to explore different strains, products, and consumption methods from the comfort of their own homes. The quality assurance measures, customer support, and educational resources provided by reputable online platforms contribute to a safe and informed purchasing experience. As the cannabis industry continues to evolve, online dispensaries play a vital role in meeting the needs and preferences of consumers, empowering them to make informed decisions and enjoy the benefits of cannabis in a convenient and discreet manner.