California Suspends Almost 400 Cannabis Licenses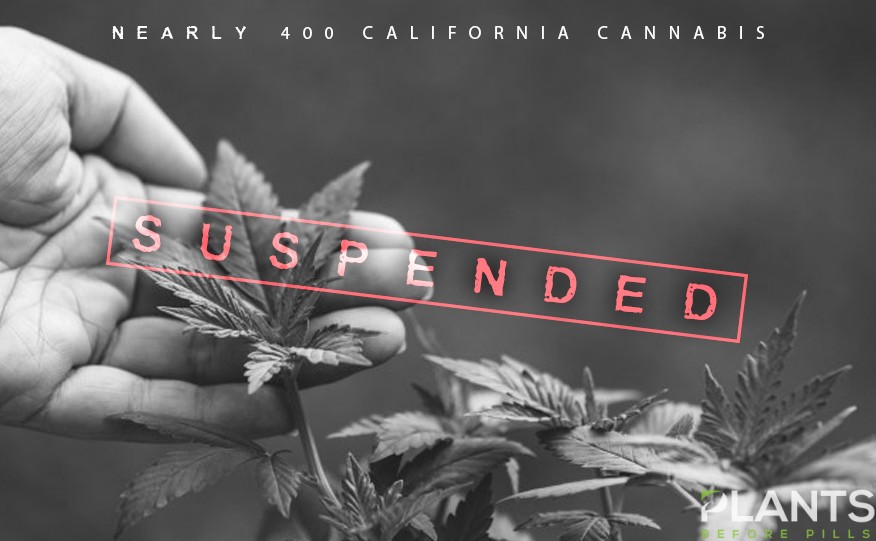 The Bureau of Cannabis Control (BCC) has suspended 385 marijuana businesses in California last month over failure to comply with certain traceability system requirements, including mandatory training and credentialing.
The suspension, affecting about 5% of California's overall cannabis business licenses, has impacted 63 retailers, 61 delivery services, 47 microbusinesses, 185 distributors, and 29 transportation licenses.
According to Alex Traverso, spokesman for the BCC, the bureau has given the affected companies ample time to finish the required steps. He also claimed that the businesses were given notices to enrol in the state's track-and-trace system, Metrc, five days since their provisional licensing, which was followed up with a reminder roughly three months ago and an additional warning in late October.
"These are growing pains," Traverso said. "I think we knew it was going to be a process and it was going to take some time, and that it was going to be an adjustment period for a lot of people who have been doing things one way for some time now.
California Cannabis Licenses
The requirement comes as part of the provisions of Prop 64, which mandates that licensed cannabis businesses must participate in a track-and-trace system to prevent the diversion of products to the black market. As part of the arrangement, state regulators have selected Metrc, a Florida-based company, to become the state's track-and-trace system that will keep a strict eye on the commercial cannabis activity and movement across California's legal cannabis supply chain.
Since California cannabis businesses are currently transitioning from temporary licenses to provisional licenses, they are tasked to sign up for Metrc, take the required training, and begin uploading inventory data to the track-and-trace system.
"So, finally, about a week ago, we sent out another note, saying, 'By this past Friday (Nov. 1), you guys need to be in Metrc, signed up, or officially your license is going to be suspended,'" Traverso added. "The gist of it is, now if they go out and they get their credential, the suspension is lifted."
To date, there are 7, 392 licensed cannabis businesses operating in California, in which 2, 630 were overseen by the control bureau, 932 were under the Department of Public Health, and 3,830 were regulated by the Department of Food and Agriculture.
Despite the legalization of medical and recreational cannabis in the state in 2016, California remains to have an unregulated marijuana economy. Earlier this month, state authorities have confiscated over $1.5 billion worth of illegally grown marijuana discovered from 345 grow sites.
The recent mass suspensions were seen by critics to be a move that will further boost the activities of the state's cannabis underground market.
The Wonderful World of Weed Edibles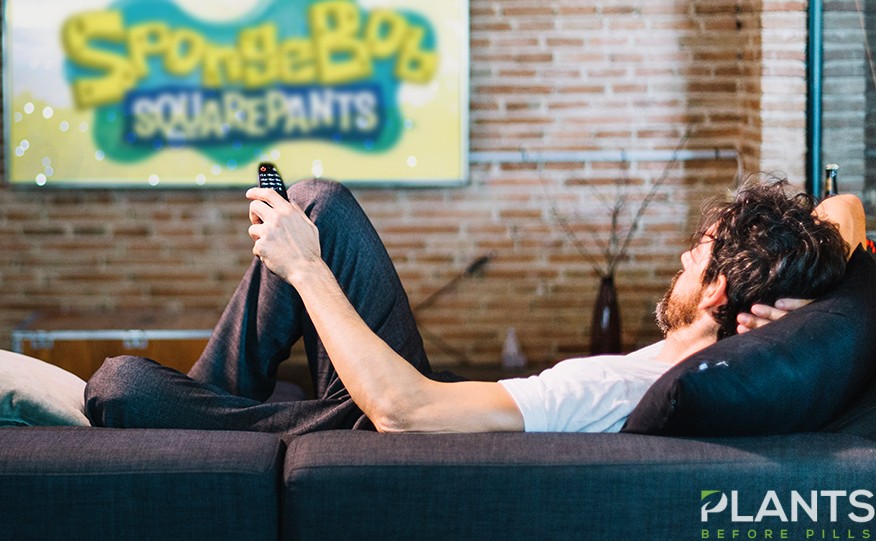 Smoking anything can be very harmful to your body and many people prefer not to smoke. Although some people believe that smoking marijuana is better for your overall health than smoking cigarettes, the smoke can still have harmful effects. Many people want and sometimes NEED an alternative to this. They want to feel the effects of marijuana, without actually smoking it. Weed edibles are the best way to do so. In this article. we're going to be talking about what are weed edibles and how they affect your body and the modern cannabis market of today.
What Are Weed Edibles?
Weed edibles are different kinds of foods and drinks that have been infused with marijuana. This is achieved by creating marijuana oil and adding it to a desired food or drink. Some may argue that a drink infused with marijuana is not a weed edible, as you drink it, not eat it, but they may refer to it as a weed drink. The most common types of edibles include baked goods and candies, but the possibilities are endless when it comes to weed edibles. If marijuana and weed edibles are legal in your state or whichever country you live in, you can purchase premade weed edibles at a marijuana dispensary. You can also make your own if you have access to some cannabis.
How Do Weed Edibles Effect The Body?
There are two main types of weed edibles that you can purchase; THC weed edibles or CBD weed edibles which both have different effects. THC or Tetrahydrocannabinol is a cannabinoid and the main psychoactive component in marijuana. CBD or Cannabidiol is one of the major active ingredients in cannabis that comes from the hemp plant which is apart of the marijuana family. If you choose a weed edible with THC, then you will feel a high or a sense of euphoria and some sedation, whereas if you choose CBD, then you won't experience a high, but you may feel more relaxed or relief from any chronic pain you may be suffering from.
Weed edibles can be a great option if you don't want to smoke marijuana, but you do need to be careful of how much you eat as they are a lot more potent than your average joint. When eating weed edibles, it is absorbed differently than if you were to smoke it. In short, when cannabis is consumed rather than smoked, it gets metabolized by the liver and changed from delta-9 THC to 11-hydroxy-THC. This creates more of a psychedelic effect which is completely different compared to your average high.
Another thing is that it is a lot easier to dose yourself correctly when you smoke because you can control how much weed you want in your joint, blunt, or bong. With weed edibles, if you eat too much, you may experience extreme paranoia especially if you are inexperienced with marijuana plus it takes longer to feel the effects from an edible than if you were to smoke, so it can be very easy to consume too much. If you are new to marijuana and experimenting, then it is advisable if you decide to eat a weed edible, you only eat a small amount and see how you feel after 30 minutes- 1 hour.
To conclude, weed edibles can be the perfect alternative if you want to feel the effects of marijuana without smoking. There are tons of options in regards to the type of edibles you can get and the effects they have on your body. Whether you choose a CBD weed edible or a THC weed edible, make sure to do your research beforehand and decide which type and how much is right for you. Talk to friends and family that have experience which weed edibles and marijuana or even a budtender at your local dispensary as they may be able to guide you in the right direction. Just have fun and be safe while experimenting, because marijuana has great effects and can be a lot of fun plus help with a lot of issues.
The State of Cannabis in Washington State: Things To Know in 2021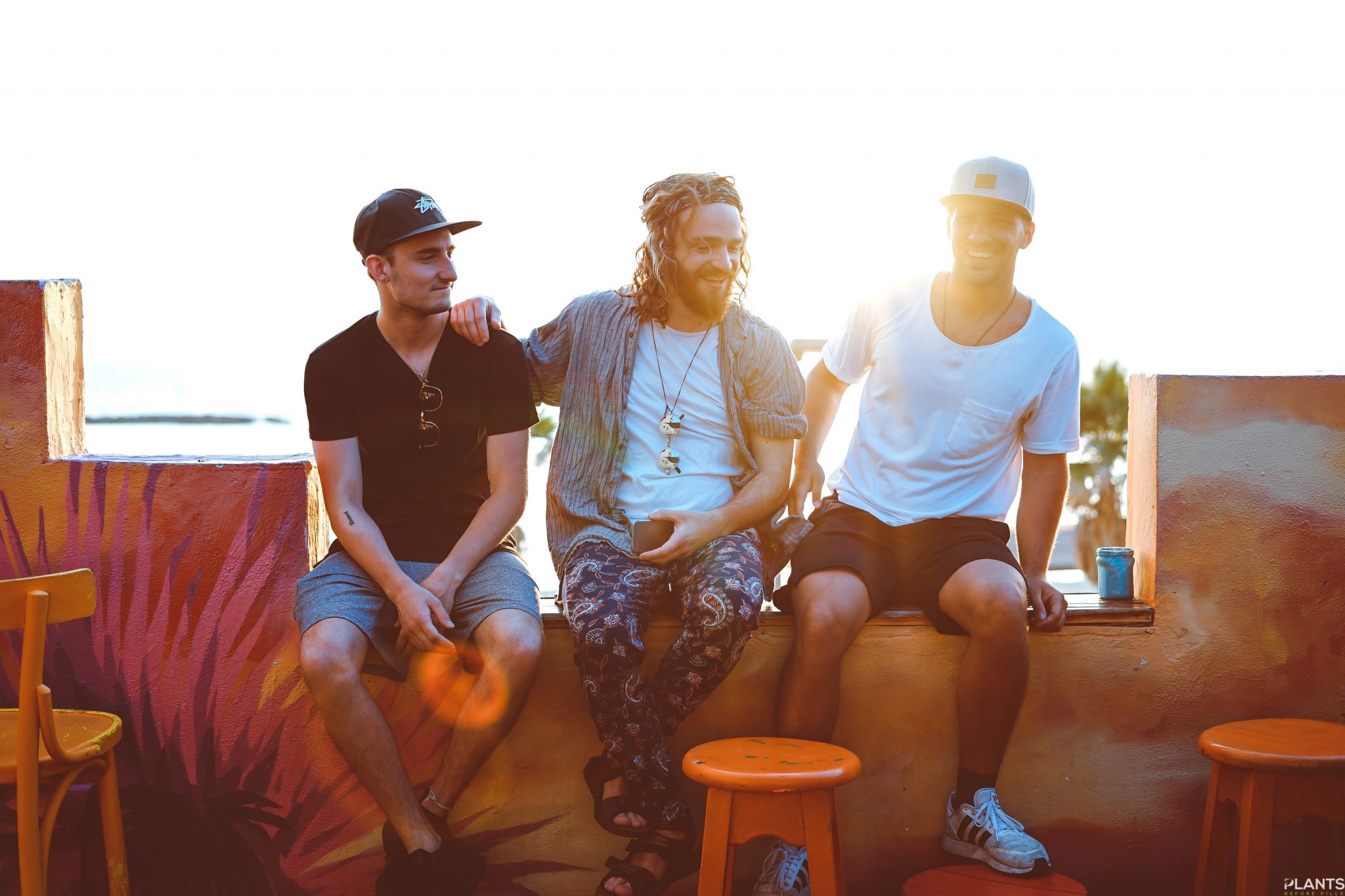 The Pacific Northwest is well known for its beautifully lush landscapes, crisp apples, fresh air, and progressive lifestyle/health views. Being the only state named after a United States president(George Washington), Washington is a place many happily and willingly call home or their sanctuary.
In terms of other well-knowns, Washington state was one of the first to legalize cannabis for recreational use nearly a decade ago (2012 to be exact). As long as you are 21 years old or older and reside in the state, you can privately partake in the consumption of cannabis without any legal ramifications. This has been an appeal to many across the country, with some actually moving to the state for this reason.
In 2021, and with the dawn of a new administration in the White House, marijuana looks to have a very bright few years ahead. We've already seen an emergence of pot stocks and hometown dispensaries budding up all around the United States and the rest of North America, and that only looks to continue into the near future.
If you're in the mood to finally take the leap into using cannabis, now could be a great time to learn more about this wonderful plant and its many healing and rejuvenating properties.
What is it used for mainly in 2021?
Cannabis was once thought only to be good for "getting high." There has been a plethora of scientific research giving us a better understanding of this miracle plant. It has been used to treat Cancer, Epilepsy, Seizures, Glaucoma, PTSD, Multiple Sclerosis, Inflammation, and even Alzheimer's disease. In 2021 after a rough 2020, many have been using it as a healthier way to indulge at home, protecting themselves from the ongoing pandemic. Instead of frequent alcohol consumption, there has been a larger shift towards the consumption of cannabis as it has been stated to be less harmful to vital organs like the heart and liver. Alcohol also creates a lot of inflammation within the body, whereas cannabis reportedly fights inflammation.
Best places to buy it in 2021?
The best places to purchase your cannabis are from state-licensed retailers in Washington. Purchasing weed through private means(aka black-market) is still illegal and should be avoided at all costs. Make sure to do your due diligence when seeking reputable dispensaries as there are "pop-up shops" that claim being licensed but are not, and purchasing from them could result in a hefty fine or even jail time.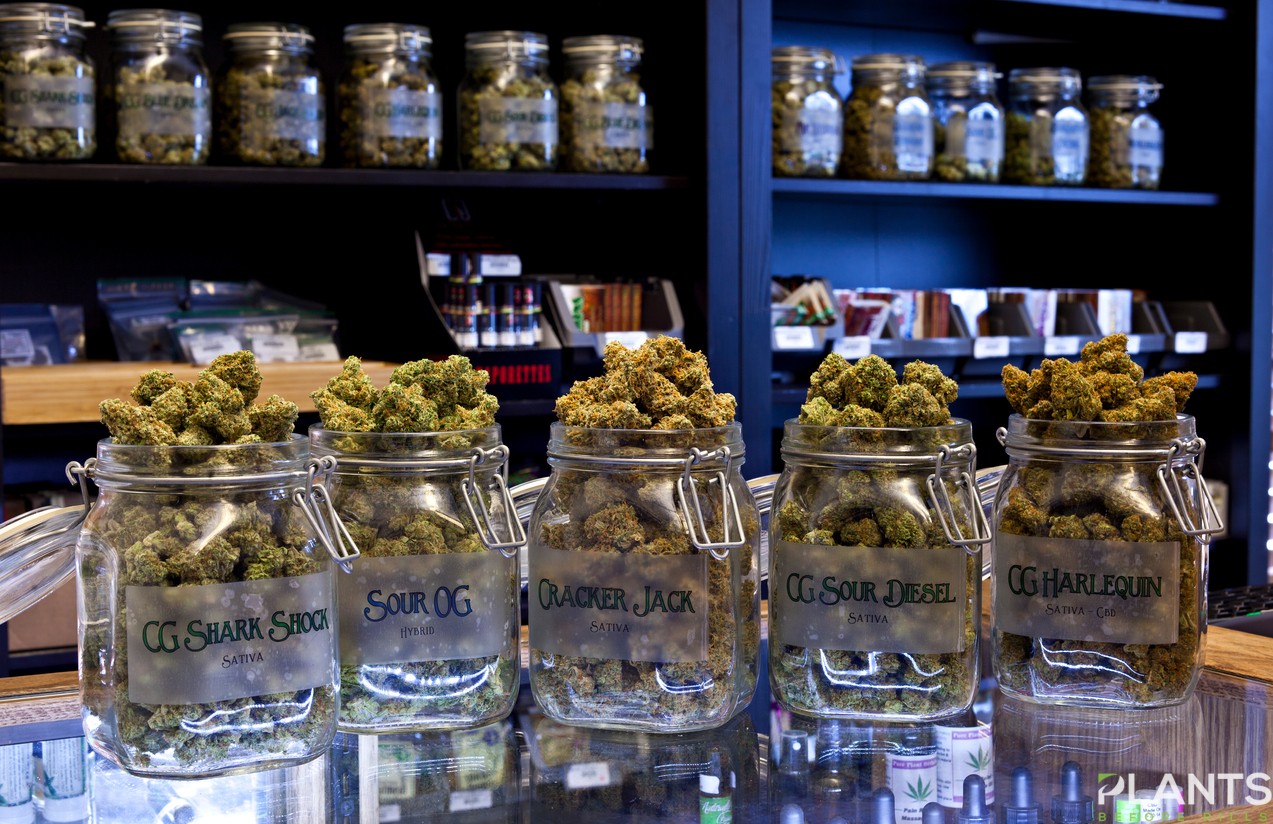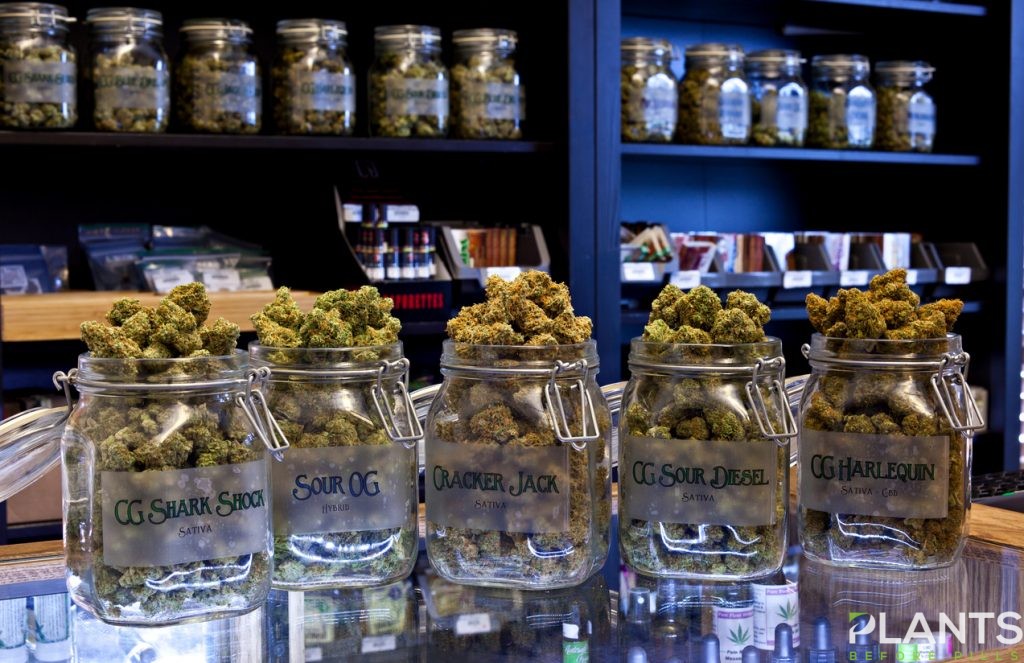 Per WeedMaps, Medical marijuana patients may purchase and possess up to:
3 ounces of marijuana, or 85 grams;
48 ounces, or 1.36 kilograms of marijuana-infused products in solid form;
1.69 gallons, or 6.4 liters of marijuana-infused products in liquid form, or;
21 grams of marijuana concentrate.
Washington state cannabis Legislation in 2021
As far as growing and cultivation of marijuana for personal use, this is still illegal. Washington cannabis laws are more liberal than other states, but there are still many restrictions, such as not being able to consume it in "public view". The most notable push in the cannabis space in Washinton state is a bill for home cultivation.
Conclusion
Washington is a great place to visit and, for many, is one of the best places to call home due to its stance on cannabis consumption. With 2021 being a year of progression, it looks like the state of cannabis in Washington will only continue to shine.
Could CBD Help Fight Severe Cases Of COVID-19? [VIDEO]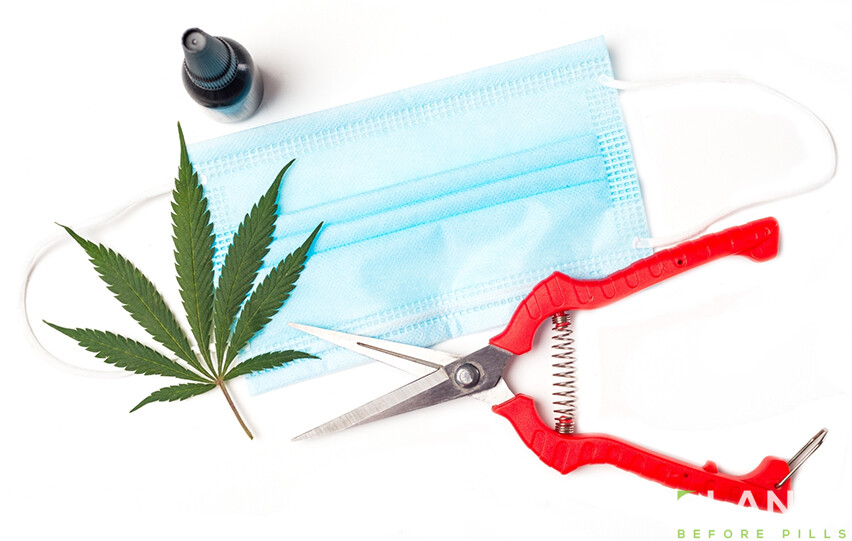 Scientists are now investigating how the inflammatory properties of CBD could treat the cytokine storm that comes along during severe cases of Covid-19 infections. According to research, there are a few strains of cannabis that are worth looking at. Watch this video to learn more.