Canada OKs Green Growth Asset Sale Plan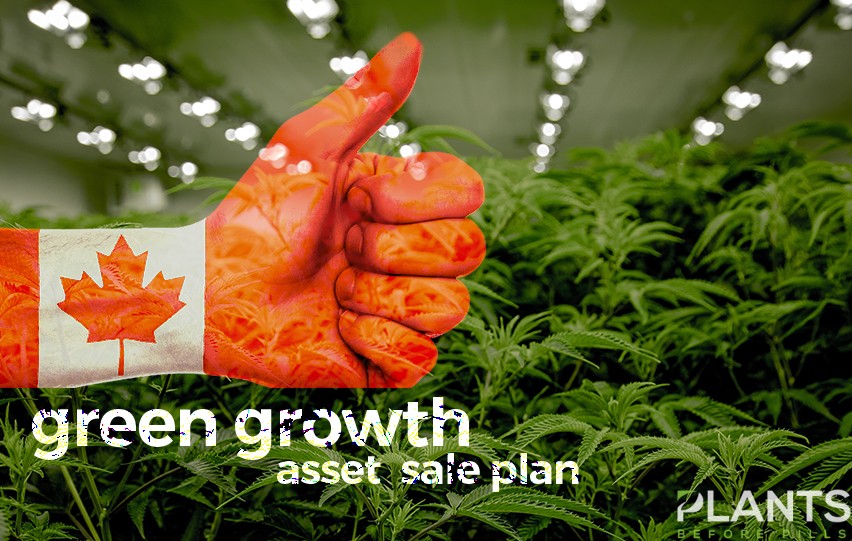 Toronto-based cannabis company Green Growth Brands is ready to hit the auction market after the Canadian court cleared its asset sale plan last Tuesday, June 2. It will join other Canadian cannabis companies in the thriving legal weed market.

It hasn't been easy to buy weed online in Canada or in-store, however the growth of the legal cannabis market in Canada has forced legislation to revisit some of it's antiquated laws and allow for more flexibility in the market.

The high court granted Green Growth Brands a 'stalking horse bid' to see its creditors and buy it for an estimated $105 million. This was after the company filed insolvency protection under the CCAA last month.
The Canadian court initially granted the application for protection for a 10-day period until May 29, 2020, but it was pushed until June 12, 2020. On Tuesday, the court once again issued Amended and Restated Order to extend the period until August 15 this year.
All Green Growth's assets, properties, and undertakings in connection with the debtor-in-possession should be approved under the stalking horse agreement. The aggregate principal amount of 15 percent matured on May 17, with US$23,717,000 secured convertible debentures.
According to the court, Green Growth Brands has more than $100 million in secured debt to lender All Js Greenspace as of May 2020. The company is said to have 'very limited cash on hand' and only relies on lender Greenspace for financing.
Negative Cash Flow
Early April, the company recalled financial struggle after it had put all CBD business into receivership, shortly after former CEO Peter Horvath stepped down from his position. The company tried to focus on its marijuana operations in the United States but the pandemic slowed down sales altogether.
Green Growth's operations in Nevada, Florida, and Massachusetts were 'fueled by debt' and expansion plans was put to an end. For the early months of 2020, the company's cash flow were reported negative, which led to the piling of debt.
While the situation in early 2020 is not improving, former CEO Horvath didn't blunt and continued pushing for an aggressive growth strategy. Horvath super headed Green Growth's hostile takeover of Aphria Inc., which is a known pot producer in Canada.
Despite the change in strategies and an impressive network of kiosks, the company ventured into a turnaround plan in February before Horvath decided to step down in March. The splashy entrance to the CBD market isn't enough to sustain the increasing debt of the company.
Part of Green Growth's plan is to sell its CBD business but the pandemic shattered the sales from mall kiosks, as the government ordered the closure of establishments. The damage was huge and cost the company $34.8 million.
Green Growth is also facing a number of lawsuits including the failed merger with Moxie, which is seeking $19 million.
How Can CBD Helps in Managing Viral Diseases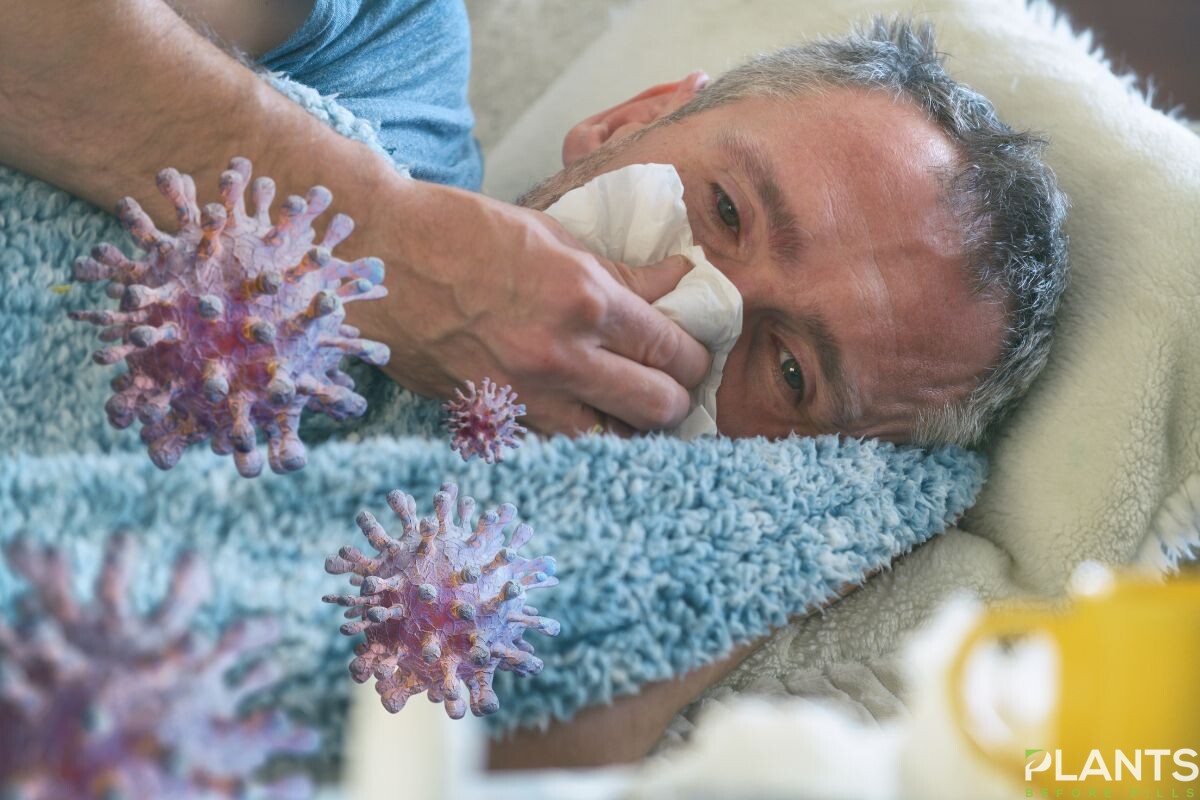 The 2020 COVID-19 pandemic has taught us a lot, especially when it comes to taking care of ourselves and protecting our loved ones against the viral disease. From using face masks, keeping ourselves hydrated all day, and even looking for different ways to manage the symptoms if you've been infected.
Among all the interesting remedies and treatments that we have discovered during the pandemic is the connection between CBD and viral diseases. How can the non-intoxicating compound of cannabis helps in managing viral illnesses? Let's find out here.
CBD and Viral Diseases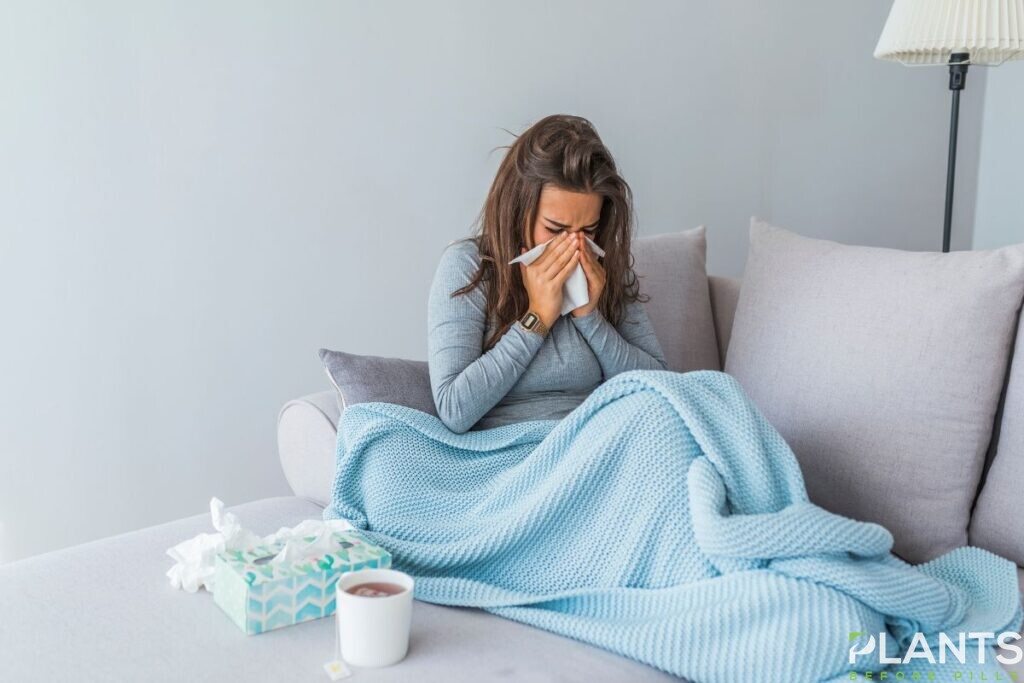 One of the key cannabinoids in cannabis is cannabidiol, or CBD, which, in contrast to THC, has no psychoactive properties. Though CBD was once overlooked as a potential treatment for a wide variety of diseases, it is now getting attention as a potential therapeutic vector.
In fact, some circumstantial evidence suggests CBD could be useful for treating viral infections. One study looked into CBD's effectiveness against Hepatitis C and B viruses. Testing for the virus was done in a culture over the course of many days.
Moreover, CBD was found to have a significant inhibitory effect on HCV cell reproduction, up to 86.4%. Researchers found out that they're on par with those shown with interferon-alpha, a medicine now used to treat Hepatitis infections.
Researchers evaluated the development of Kaposi's sarcoma-associated herpesvirus (KHSV) after treatment with CBD in human dermal microvascular endothelial cells. The results of the investigation demonstrated that CBD has weak antiviral activity against KSHV.
It appears that CBD inhibits the spread of KSHV-infected cells, but it has no effect on the efficiency with which the cells are infected. In addition, CBD slowed the progression of KHSV-related malignancies in healthy cells.
Can CBD Helps in Managing Symptoms of Colds and Flu?
An inflamed nose and upper respiratory tract is the root cause of the common cold. Rhinoviruses are the most common viruses responsible for respiratory illnesses, including the common cold and influenza.
Some of the more frequent symptoms of a cold include a sore throat, congestion, runny nose, cough, sneezing, low fever, headaches, and body pains. While there may not be a method to completely eliminate a cold's symptoms, most people find relief after two weeks of self-care.
CBD has shown promise as a medicinal agent for the treatment of colds due to its antibacterial and antiviral effects, which have been the subject of several research. CBD has been shown to have anti-inflammatory and analgesic effects in scientific studies.
Moreover, according to one research, CBD has been shown to help those with anxiety problems get a better night's rest. Weak sleepers tend to be more vulnerable to catching a cold.
How to Use CBD for Colds and Flu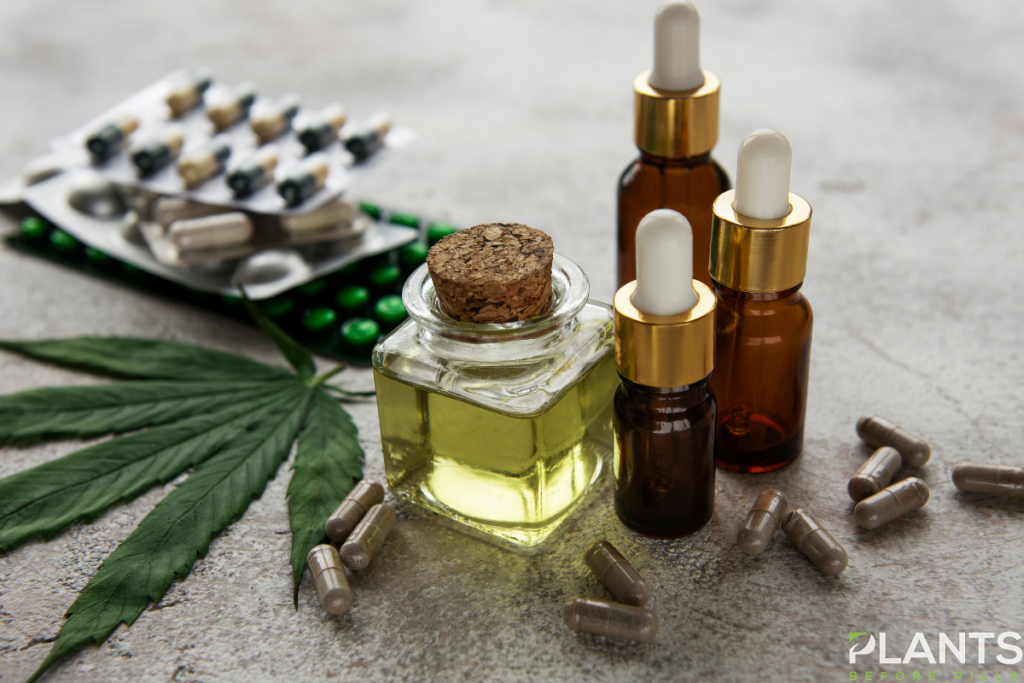 CBD's potential to alleviate cold and flu symptoms, including inflammation and discomfort, suggests it may be useful for those suffering from these conditions. In addition, CBD oils can help those who suffer from anxiety get a better night's rest. A lowered immune system and increased vulnerability to infection have both been related to poor sleep quality.
CBD oil or tincture is the most effective form of CBD administration for treating common cold symptoms. In most cases, CBD oils are taken sublingually and kept there for up to 60 seconds. In this way, the healing benefits may last anywhere from six to eight hours.
CBD may also be taken orally, either in gummy or capsule form, which is a wonderful method to start using CBD. This is because they are easy to use and have a consistent dose of CBD built in.
On the other hand, it's important to know that a full-spectrum CBD oil contains all of the cannabinoids and cannabinoids-like compounds found in the cannabis plant, while broad spectrum CBD oil has virtually none. Also, isolated CBD is the purest form of CBD.
Proper Dosage of CBD
CBD has not been recognized by the FDA as a therapy option. For this reason, CBD does not have a universally accepted dose. However, as a rule of thumb, it's best to ease into things. If you don't have any negative reactions, you can gradually raise your CBD dosage.
On the other hand, daily microdoses of CBD can be anything from 0.5mg to 20mg. The typical flu symptom of headache may respond well to these dosages. CBD may be useful for inflammation and discomfort when taken in amounts between 10 mg and 100 mg once day.
Moreover, CBD dosages between 25 and 175 milligrams per day have been suggested for the treatment of anxiety. A strong clinical response can be achieved at these doses. However, the researchers in this study only utilized CBD isolate, not a whole-plant extract, so your mileage may vary.
Possible Risks of Using CBD Oil
Harvard Health Publishing expresses concern in a published piece that customers may not know for sure what is in the product or if the dosage information is true because of the absence of regulation.
Some CBD vendors submit their wares for third-party testing, while others don't, leaving their customers in the dark about the exact components of the oil they're purchasing. Since the sector is currently poorly regulated, customers frequently have no idea what is in the items until they can get their hands on the findings.
Many people in the United States are at risk for a serious interaction between CBD oil and the numerous pharmaceuticals they already use. Not only may drug interactions reduce a medication's effectiveness, but they might also trigger unwanted negative effects.
The Legality Status of Using CBD Oil for Viral Diseases
Federal law no longer prohibits selling industrial hemp products with a THC content of less than 0.3% thanks to the passage of the 2018 Farm Bill. Although this is encouraging news, you should still research the CBD legislation in your state just to be safe.
Always keep in mind that CBD is illegal in several U.S. states. To prevent any legal consequences, you should familiarize yourself with the legislation of the various states.
Conclusion
CBD has caught the attention of the public when it comes to its potential therapeutic benefits, especially in managing symptoms of viral diseases. However, there could be risks that should be considered when deciding to use CBD for viral diseases. That said, it's better to consult your doctor first before taking any CBD products.
How to Creatively Promote Your CBD Brand in Different Social Media Platforms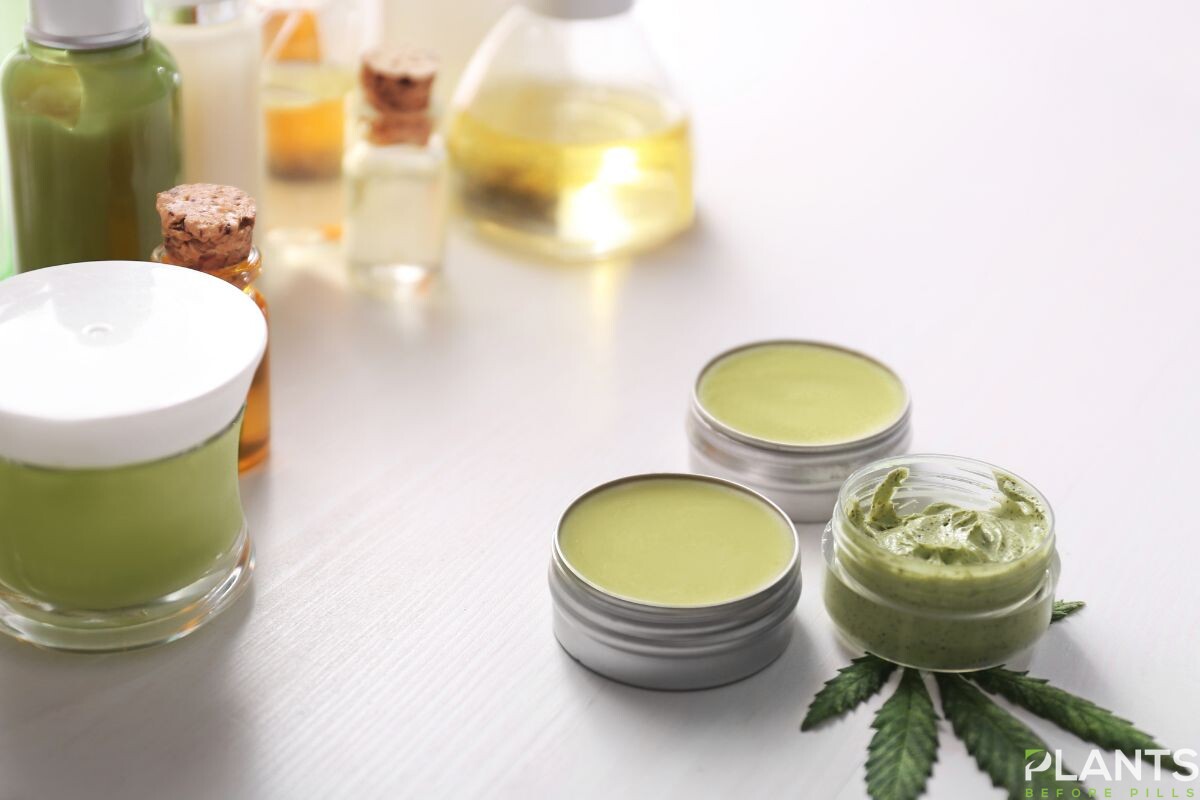 Facebook, Instagram, Twitter, and other social media platforms have been the go-to place for people to read the news, buy products, and even promote their businesses. Indeed, it's easy to use these social media platforms! All you have to do is to create an account, know your market, and post your products.
But things are different when your business is anything related to the cannabis plant. We all know how difficult it is to promote cannabis-related products and services. We have seen people being behind the bars for just advertising cannabis products, and as an entrepreneur, you never want that.
All you want is to get your business known by the public and earn, right? But how can you do that if there are restrictions that make it difficult for you to do the easiest way to advertise your products? In this article, we'll give you some creative ways to promote your CBD brand on different social media platforms without breaking the law. Continue reading to learn more.
Tip #1 Know the Guidelines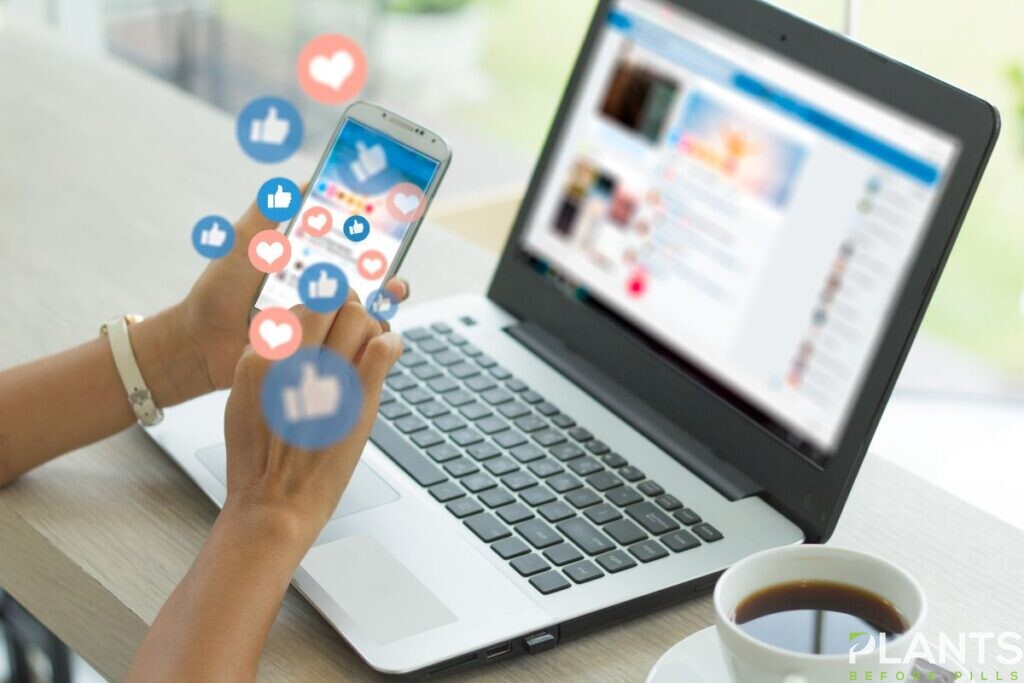 Your main goal in using social media is to get engagements and convert these engagements into profit. But, as mentioned, it's difficult to move when your products are anything related to the cannabis plant, regardless if it's CBD or not.
But you can still maximize social media platforms to promote your business if you fully understand the guidelines and restrictions on every platform. If you adhere to the platform's guiding principles and limits, you can earn backlinks. Consequently, ignoring these rules might result in your account being disconnected from the venue.
There's a lot at stake for CBD brands, which must follow regulations set by the federal government when it comes to social media sites like Facebook and Instagram. You need to ensure that your items are safe to eat, that they are properly labeled, and so on so that you don't miss out on such an important chance. Research on hemp-infused goods should be adequate and from reliable sources so no one can accuse you of being transparent.
Tip #2 Focus First on Educating Than Selling
Keep in mind that social media pages should only promote useful content and not focus solely on selling. If you provide exact and specific advantages of all the items, such as why CBD is important, the advantages of using hemp-infused products, etc., it will be beneficial. Customers are more likely to pay for your hemp-infused items if they read great reviews from others who have purchased them.
Tip #3 Build Community
Rather than focusing on the number of followers you have on social media, you should be looking to build a community that may be mutually beneficial for you. Having "excellent content" and "interesting information" on your page makes people more inclined to purchase your products.
Make your staff aware of the importance of utilizing the correct hashtag on Twitter in order to get more retweets. Promote your content using cutting-edge methods and find new members of your target audience who can help you grow your business.
Takeaway
It's difficult to keep up with social media regulations when it comes to the cannabis and CBD market, especially if you want to increase your sales and growth. To avoid account limits and lure your target audience to your social media profiles, you can use the three important tips provided in this article. Let us know what you think!
Why are Cannabis Delivery Services in San Diego so Popular?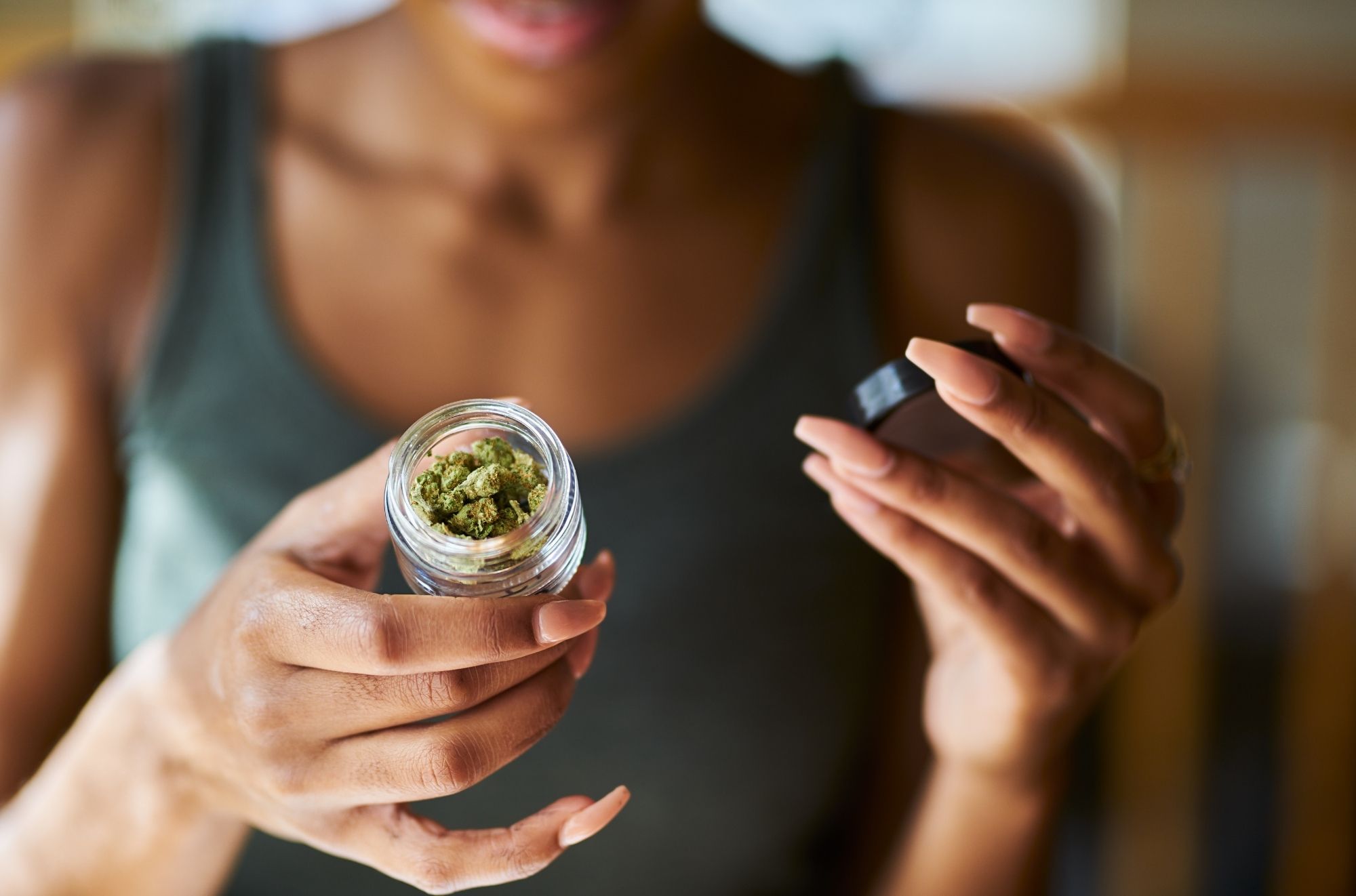 Imagine getting home on a warm afternoon in California, taking a load off, and settling into your favorite chair for some well-deserved relaxation. Your only worry is irritation from being out in the sun all day, which will peak at about 5ish if you know what we mean. Fortunately, though you're itching to take an aspirin or get some ibuprofen down your throat to relieve that throbbing ache, you haven't got any medicine on hand! That's where the best cannabis delivery service in San Diego comes into play big time! Instead of grinding teeth over the discomforts of life, enjoy them with a joint or some herbal relief that doesn't include anything you have to swallow.
Marijuana delivery services are ones that will deliver weed directly to your doorstep for a nominal fee. To some, cannabis delivery may sound new – but they don't know that this type of business has been around since the late-90s in San Diego. The increased use of cannabis during the COVID-19 Pandemic has elevated the popularity of these types of companies in San Diego. Many people are now looking for legal ways to purchase their cannabis from weed delivery services. One of the primary reasons this is going on is that it is legal to get your cannabis delivered when you buy from a licensed dispensary; not to mention you never have to leave home! 
Besides being convenient and discreet, you never have to worry about going to a dispensary in the first place. Since marijuana is legal in certain states, you can order online and receive your goods at home – no need to even leave the house!
Cannabis delivery services make it easier to get weed straight to your house. 
San Diego is full of excellent cannabis dispensaries, but not all are directly accessible. Luckily, legal delivery services allow you to buy cannabis right from a dispensary and have it sent directly to your doorstep. The interactions between a consumer and the delivery service representative can be completely anonymous, making things less stressful in a society where marijuana is still primarily associated with joy. Most legal cannabis delivery services don't charge high taxes either, which means even more savings!
Using cannabis delivery services can be the best way to get your favorite strain. 
With marijuana being relatively easy to get for recreational users, regular and consistent use can lead to burnout. Repeatedly consuming and enjoying weed is more accessible than managing the unpleasant experiences of tapering and provides more benefits than simply getting high, preventing addiction, and associated problems like anxiety and depression. Cannabis delivery will provide you with a safe, dependable source that you can trust each time you order weed online or use a smartphone app, like an Amazon weed app or WeedMaps.
Cannabis delivery services have a variety of strains that can be sent directly to your home. 
If you're looking for a quick and easy way to locate strains that suit your needs, cannabis delivery services can help. They offer the convenience of delivering straight to your home. They allow you to try many types of weed without visiting a dispensary; no need to make a stop on the way home from class or the office! All that is required for these eCommerce websites is an internet purchase; then, a doorbell ring will be all it takes before enjoying some quality cannabis on your couch! Weed delivery services offer various strains that can be delivered straight to your home.
Conclusion
As a busy professional or someone who finds themselves housebound due to a disability like lower back pain, finding the proper method of obtaining your medical marijuana products can be difficult. Luckily, there is something that will work for everyone – San Diego Weed Delivery Services. By doing a bit of research and asking yourself what you need out of these services, you can be sure to find the one that serves your needs best and get the relief you need in as little time as possible!