Cann Social Tonics Gains $5m in Funding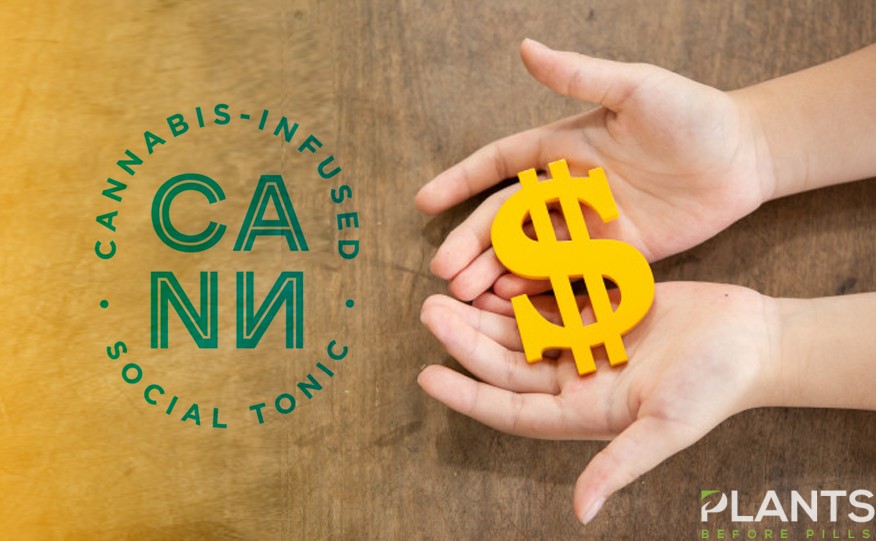 Los Angeles-based cannabis-infused drink producer, Cann Social Tonics, announced its successful acquisition of $5 million investment funding. The funding round was spearheaded by Imaginary and JM10, an early-stage investment firm and marijuana company, respectively.
Cann's beverages include 4 milligrams of CBD and 2 milligrams of THC. Unlike beer and other alcoholic drinks, this market offering is geared towards people who want to enhance socialization without the hangover, notes Forbes.
In a statement, the drink is said to be "uniquely designed to be approachable even for someone who has never previously considered cannabis as a part of their social lives – and appealing to that consumer is what it takes for a product to break the 'stoner' stigma and cross over into the mainstream," shares co-founder Luke Anderson.
As of writing, the continued success of Cann is astonishing, with the brand just having sold 150,000 of its beverages.
Both Anderson and fellow co-founder Jake Bullock shared that the initial public response toward their products is astounding, especially having sold out a couple of times. Despite their increasing popularity with target audiences, Tech Crunch reports that there are still regulatory and supply chain challenges that stand in the way.
JM10's investment in the cannabis-infused company allows it to expand its strong cannabis portfolio, with the likes of Lord Jones in its ranks. Founding partner JM10 Gregory Thomaier said, "Cann is unique in that its flavor profiles, ingredient purity and smokeless format sets the brand apart not only within the cannabis space, but also the beverage industry as a whole. We feel beverages like Cann provide the perfect product for the cannabis-curious."
Meanwhile, Forbes reports that Cann is Imaginary's first foray into marijuana investment markets and opportunities. Prior to this cannabis-infused drink maker, Imaginary only reportedly invested in renowned direct to consumer brands, including Daily Harvest, Everlane, Glossier, Reformation, and Kim Kardashian-West's Skims.
According to Forbes, the $5 million seed investment round is slated to boost the growth of Cann's cannabis-infused social tonic throughout different parts of California. In addition, the business is expected to bring its offerings to other states this 2020, as well.
Cann Social Tonics also plans to use its funding toward growing its business in new legal markets. Moreover, the brand intends to intensify is production capacity, as well as investing in product development to meet the demands of its existing pool of clients and potential customers.
Social Equity Partners is Available For Arizona Applicants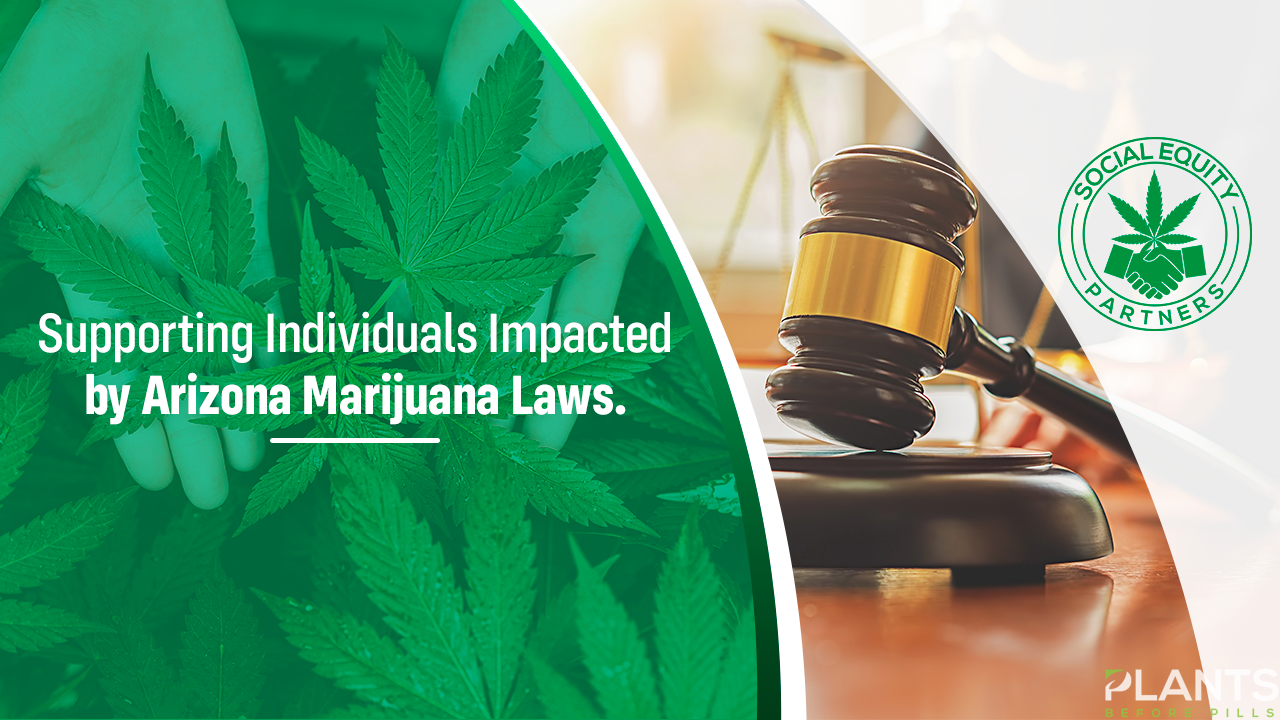 With the passage of prop 207, legal cannabis sales for recreational purposes become a new norm for Arizona residents. The legal cannabis market is a multi-billion dollar industry with a projected worth of $73 billion globally by 2027. That's why it is important for local residents of Arizona to look for partnerships that benefit local communities within Arizona instead of foreign corporations.
Social Equity Partners' mission is to assist Arizona residents who were convicted of non-violent cannabis felonies to apply for adult-use marijuana dispensary and cultivation establishment licenses through the program offered by Social Equity Partners. Their goal is to offer Arizona residents with cannabis convictions extensive support in receiving a license and establishing a cannabis business through the Social Equity Program. The founder Thomas Lopez was convicted in 2001 by the State of Arizona with a felony for marijuana possession. He understands the obstacles of what it takes to have personal and professional growth after a criminal conviction which is why he founded Social Equity Partners.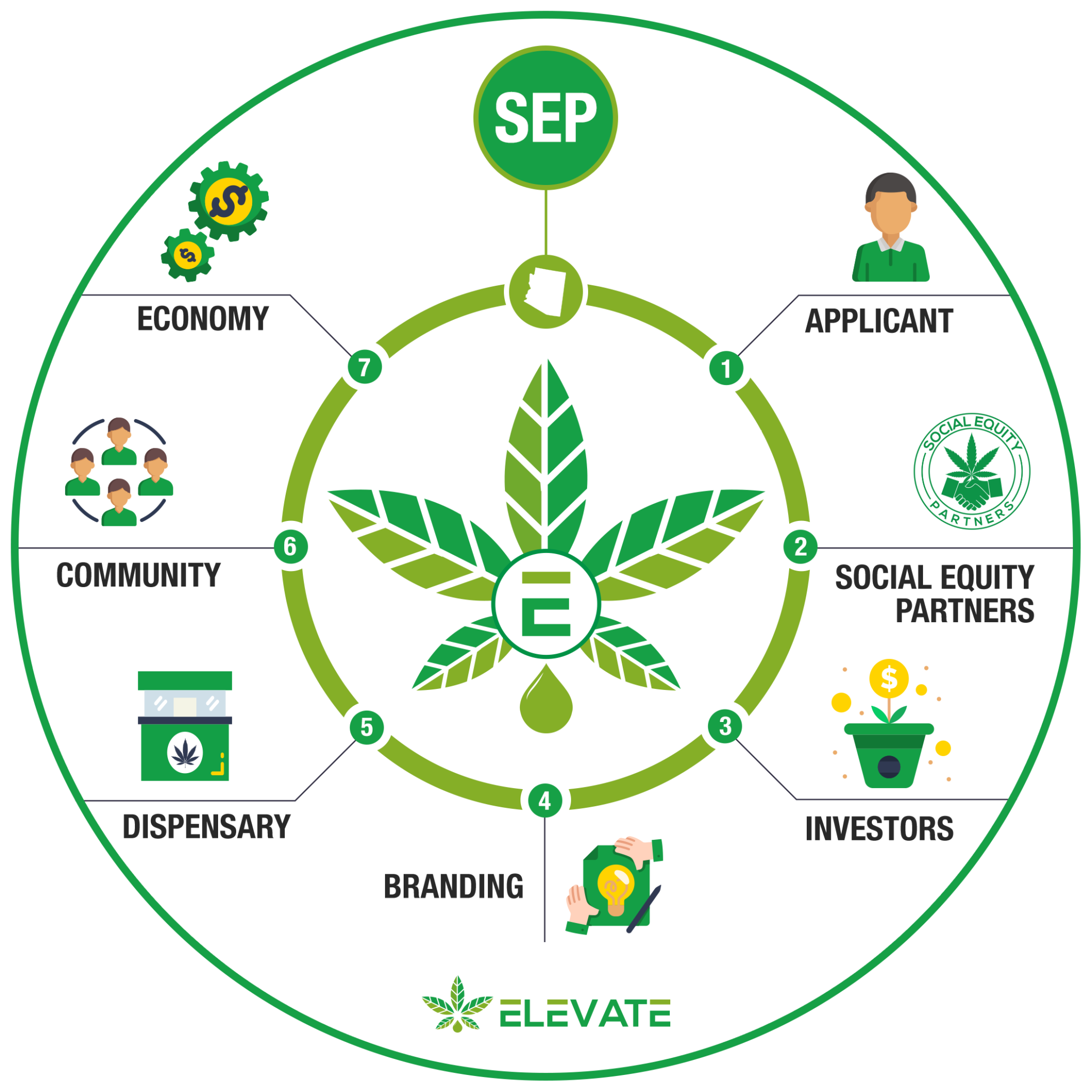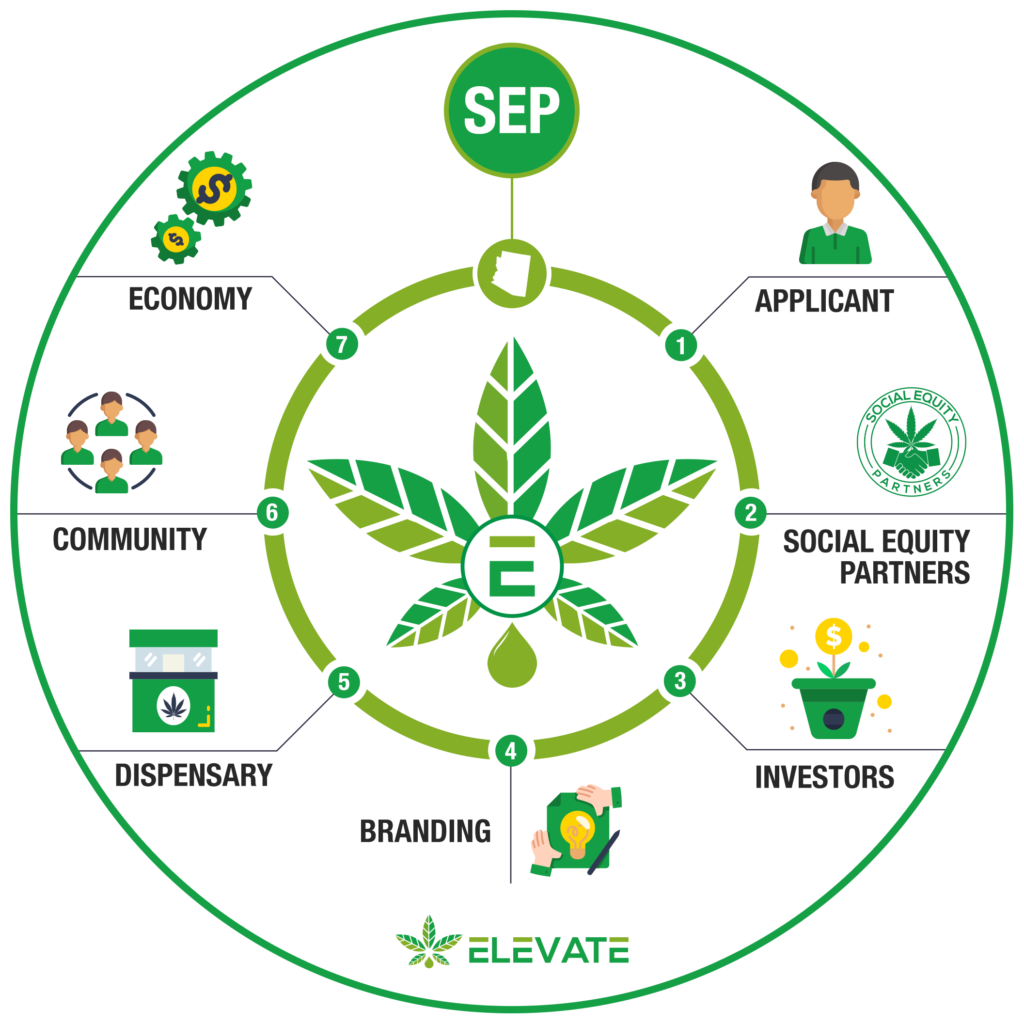 Under the ELEVATE brand label, one of the services that Social Equity Partners offers is access to their fully conceptualized dispensary. ELEVATE is a boutique dispensary with the aim to modernize and deliver the highest-quality marijuana products, with locations planned for Sunnyslope, Glendale and Tempe. ELEVATE aims to serve the local communities of Arizona as a small independent business that keeps money in the community instead of generating profits for foreign corporations while forgetting about the concerns of the local citizens.
Applicants will receive assistance with developing a broad web presence, social media campaigns, and professional branding once accepted into partnering with Social Equity Partners. They will also have access to their pool of local investors who are local community members looking to provide capital for starting dispensaries that benefit local residents instead of funneling money into corporations.
Social Equity Partners will be there to offer assistance during the application process for Arizona residents who are applying with felony cannabis convictions by helping them complete the application, create a compelling business plan, and verify financial requirements. The goal for Social Equity Partners is to ensure that all funding remains local and stays in the community. With this partnership, they believe that applicants have a chance to positively impact their neighborhoods and take part in reinvigorating local economies with locally-based investors' support.
With a partnership like Social Equity Partners, applicants will have access to full support from land-use lawyers, Realtors, and permitting specialists to help with identifying a site for your cannabis business. Their real estate brokers and lawyers understand the legal requirements for zoning laws for spaces all over Arizona and will help assist partners with finding the right property for their needs. Their partnership increases the likelihood of eligibility for the Social Equity Ownership Program with their proven funding and business plans already in place.
CBD Trends for 2021: Information You Must Have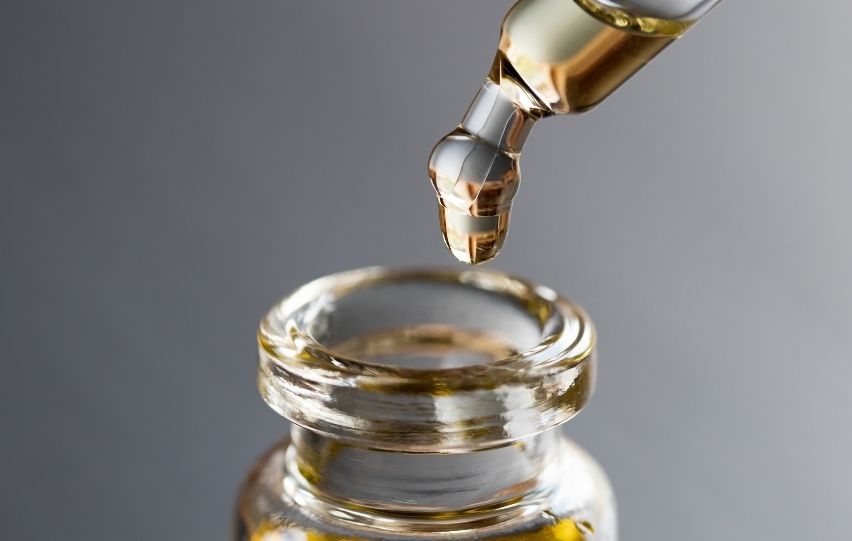 CBD is the non-psychoactive ingredient in marijuana that serves to treat various physical and mental health problems and does not generate addiction nor dependency at all. This ingredient has become highly popular globally because it collaborates in the relief of diverse conditions of physical and mental health. CBD is constantly evolving to offer solutions that improve people's quality of life. The CBD trends for 2021 are hopeful, as this ingredient will continue to generate benefits for many. Everything you need to know about the trends of CBD for 2021 is below.
Home-grown CBD
Due to the general confinement of Covid-2019, many more people will choose to grow CBD in their home gardens. People want to be self-sufficient because the pandemic is not over yet. Therefore, urban garden sales are predicted to grow throughout 2021.
Dental Hygiene
Several international companies are manufacturing dental hygiene products such as toothpastes and mouthwashes. The components of CBD would serve to improve oral conditions, preventing cavities and gingivitis. Due to its anti-inflammatory properties, CBD can also help as an antibiotic for a toothache.
A new drink
CBD seeks to succeed in the beverage industry in 2021. Several drink manufacturing companies are teaming up with those that cultivated cannabis to create drinks based on an infusion of CBD along with other popular drink flavors. This would be an excellent alternative for those who want to drink something more natural. More and more people are rejecting alcohol, artificial juices, and soft drinks. The CBD industry wants to satisfy those needs, offering a totally natural product.
CBD Mattresses
The CBD industry is increasingly creative and offers solutions for every aspect of daily life. CBD is known to be very effective in relieving insomnia and promoting deep sleep. For this reason, several companies are hoping to launch mattresses and covers based on an infusion of CBD.
A better legal structure
One of the big problems with CBD is that it is not fully legally regulated. For this reason, several companies make claims about the CBD without having a true foundation of facts to prove their claims.
The FDA is going to better regulate CBD during 2021 and that will positively impact the quality of products based on that ingredient.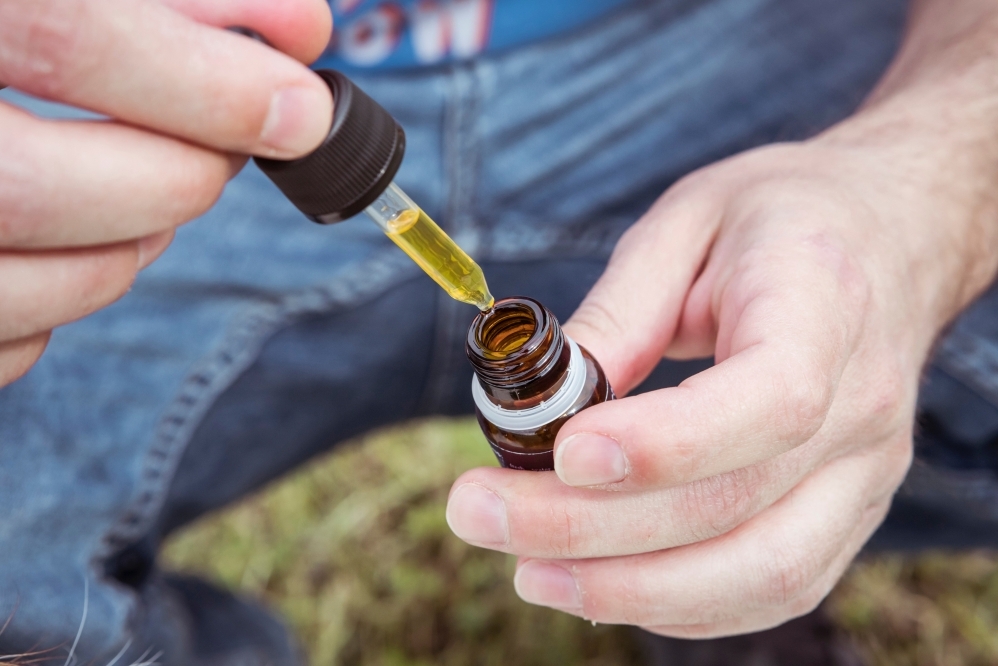 Highest quality standards
Currently, the quality standard for growing CBD is high. Unfortunately, there is a lot of contaminated land and that affects the quality of CBD negatively. Therefore, many brands must meet the current requirements or they will not be able to continue working. Brands like WillowCBD offer high-quality CBD products for many levels of consumers.
Positive awareness
Until a few years ago people had negative connotations and thoughts about marijuana. Thanks to the spread of the benefits of CBD, people have completely changed their opinion on this substance. Everyone knows that CBD has no hallucinogenic effects. In addition, people know that this ingredient can improve the quality of life in several ways. Fortunately, this positive trend will continue throughout 2021.
Conclusion
The new CBD trends for 2021 look to generate healthy expectations throughout the world. Everyone hopes to improve their quality of life and many people are hopeful that CBD will provide relief to many of their problems. It is advisable to be well informed based on reputable sources.
The Wonderful World of Weed Edibles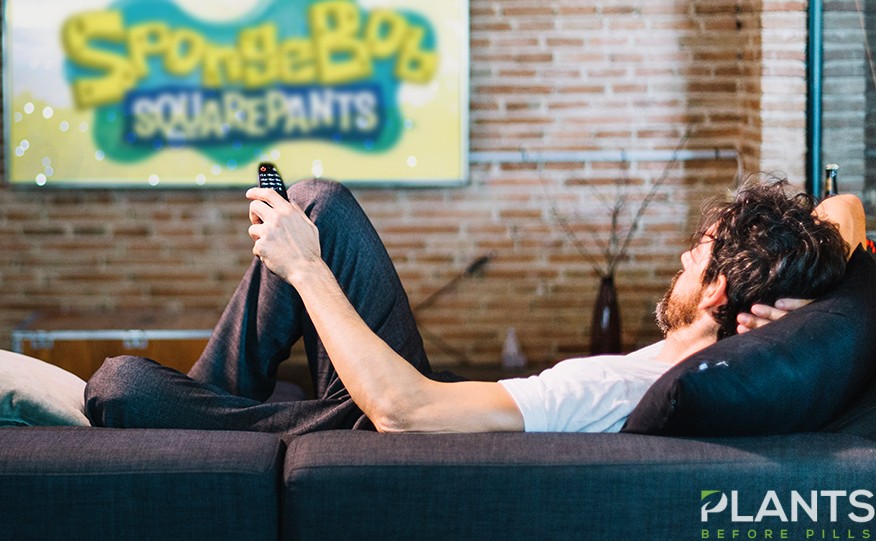 Smoking anything can be very harmful to your body and many people prefer not to smoke. Although some people believe that smoking marijuana is better for your overall health than smoking cigarettes, the smoke can still have harmful effects. Sometimes people want an alternative. They want to feel the effects of marijuana, without actually smoking it. Weed edibles are the best way to do so. In this article. we're going to be talking about what are weed edibles and how they affect your body and the modern cannabis market of today.
What Are Weed Edibles?
Weed edibles are different kinds of foods and drinks that have been infused with marijuana. This is achieved by creating marijuana oil and adding it to a desired food or drink. Some may argue that a drink infused with marijuana is not a weed edible, as you drink it, not eat it, but they may refer to it as a weed drink. The most common types of edibles include baked goods and candies, but the possibilities are endless when it comes to weed edibles. If marijuana and weed edibles are legal in your state or whichever country you live in, you can purchase premade weed edibles at a marijuana dispensary. You can also make your own if you have access to some cannabis.
How Do Weed Edibles Effect The Body?
There are two main types of weed edibles that you can purchase; THC weed edibles or CBD weed edibles which both have different effects. THC or Tetrahydrocannabinol is a cannabinoid and the main psychoactive component in marijuana. CBD or Cannabidiol is one of the major active ingredients in cannabis that comes from the hemp plant which is apart of the marijuana family. If you choose a weed edible with THC, then you will feel a high or a sense of euphoria and some sedation, whereas if you choose CBD, then you won't experience a high, but you may feel more relaxed or relief from any chronic pain you may be suffering from.
Weed edibles can be a great option if you don't want to smoke marijuana, but you do need to be careful of how much you eat as they are a lot more potent than your average joint. When eating weed edibles, it is absorbed differently than if you were to smoke it. In short, when cannabis is consumed rather than smoked, it gets metabolized by the liver and changed from delta-9 THC to 11-hydroxy-THC. This creates more of a psychedelic effect which is completely different compared to your average high.
Another thing is that it is a lot easier to dose yourself correctly when you smoke because you can control how much weed you want in your joint, blunt, or bong. With weed edibles, if you eat too much, you may experience extreme paranoia especially if you are inexperienced with marijuana plus it takes longer to feel the effects from an edible than if you were to smoke, so it can be very easy to consume too much. If you are new to marijuana and experimenting, then it is advisable if you decide to eat a weed edible, you only eat a small amount and see how you feel after 30 minutes- 1 hour.
To conclude, weed edibles can be the perfect alternative if you want to feel the effects of marijuana without smoking. There are tons of options in regards to the type of edibles you can get and the effects they have on your body. Whether you choose a CBD weed edible or a THC weed edible, make sure to do your research beforehand and decide which type and how much is right for you. Talk to friends and family that have experience which weed edibles and marijuana or even a budtender at your local dispensary as they may be able to guide you in the right direction. Just have fun and be safe while experimenting, because marijuana has great effects and can be a lot of fun plus help with a lot of issues.