Cannabis Café Aeon Botanika to Open in West Hollywood in 2020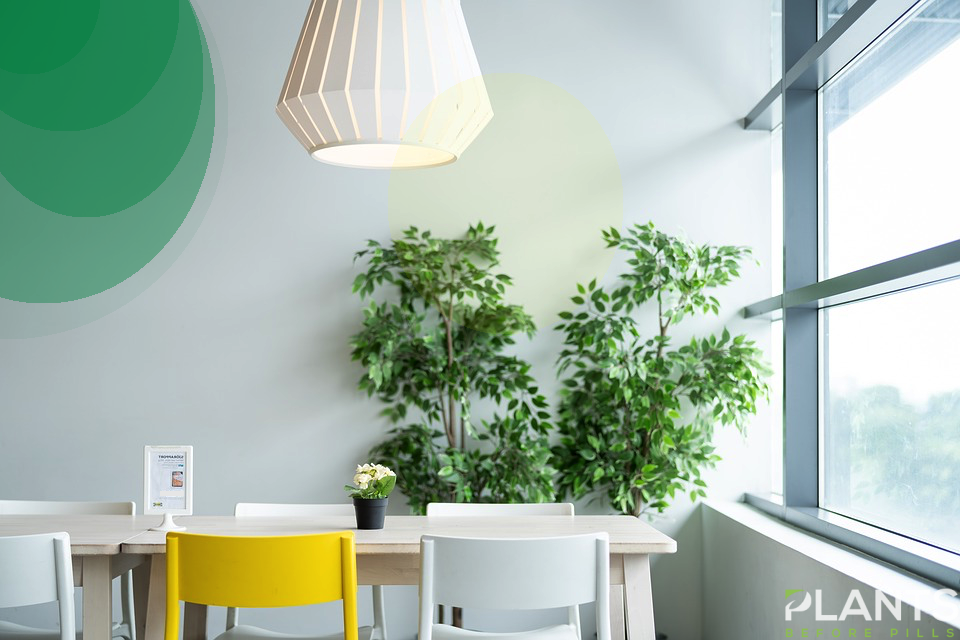 Three weeks after Lowell Cafe, America's first-ever licensed cannabis restaurant opened its door to the public, West Hollywood is set to welcome another cannabis café next year, called Aeon Botanika.
Scheduled to open in Spring of 2020, Aeon Botanika is one of the five applicants that won a West Hollywood license in December last year. This allows them to open and operate cannabis businesses in the area as long as they found a suitable location, gained the approval of City Hall and the city's Business License Commission and received a state license.
Aeon Botanika – its Vision
According to its website, Aeon Botanika will work as "a cannabis-inspired wellness company" that will house an on-site plant-based café, a Moroccan-inspired tea & hashish lounge with on-site cannabis consumption, a cannabis boutique, and a wellness center.
Since current California law mandates that restaurants must not infuse marijuana in any of their menus, the consumption lounge will only sell edibles produced at another facility.
"We are in a time when more people are turning to cannabis as a medicine and including it as part of their wellness lifestyle," said Nicole Fox, founder of the new café. "I am thrilled to bring my two passions, healthcare and cannabis, together to create the Aeon Botanika experience. I am beyond grateful to the City of West Hollywood, who has always supported the movement to end the prohibition of this healing plant. We are committed to paying this forward as a social impact company."
The café, which measures 7,000 square foot, will be located on the Santa Monica Blvd and will replace the former mattress store and kickboxing studio. Its culinary director, Fred Eric, is the founder and chef of the renowned restaurant, Fred 62. In a report from Eater Los Angeles, Eric is said to develop menus that aren't infused with marijuana and can be paired with café's cannabis-infused edibles and drinks.
"We're not just creating a business; we are building a place of beauty where people can gather, connect, rejuvenate and deepen their practice of wellness in new ways," said Aeon Botanika's co-founder and chief marketing officer, Veena Parekh. "Joy, relaxation, and education are all important dimensions of wellness and the combination of the different spaces we are curating is such a unique opportunity to bring these all together. We believe cannabis can be a catalyst for positive change in individuals and in society; this is the vision we are bringing to life," she added.
Where To Get Top Cannabis News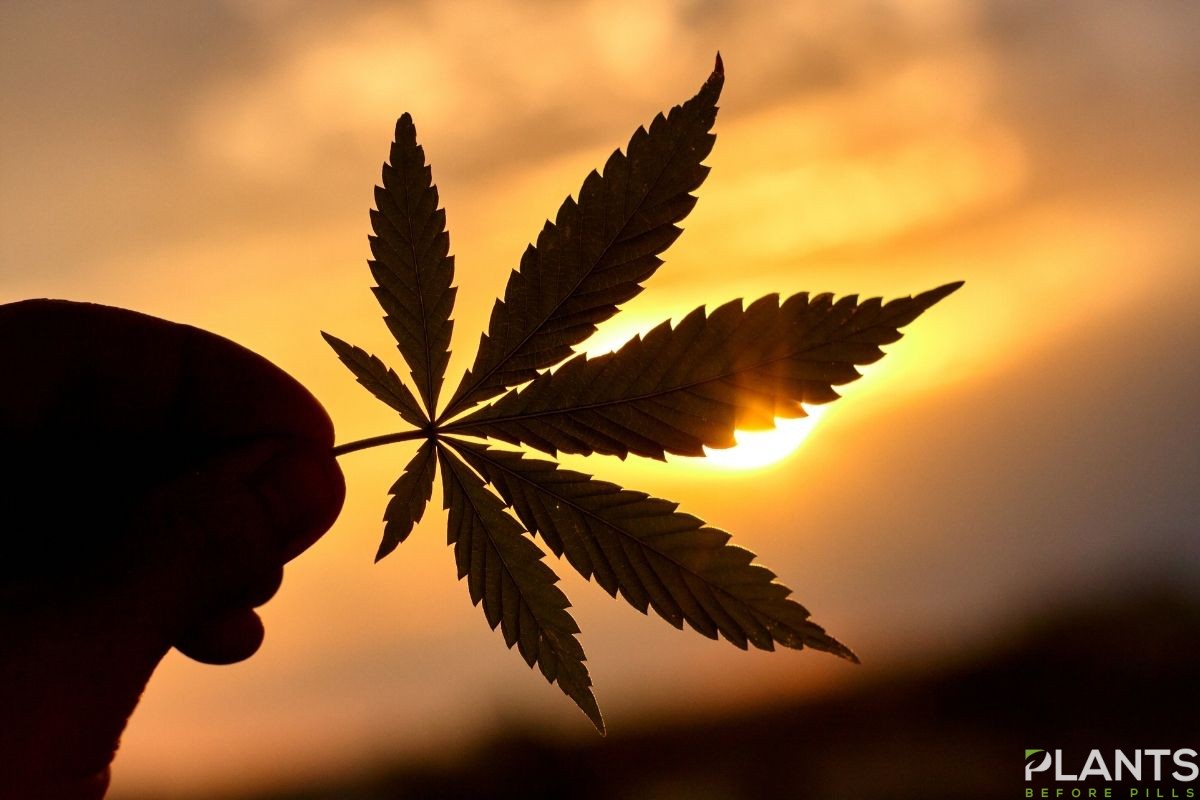 The legalization of cannabis has seen a growth in recreational marijuana use, as well as a surge in medicinal cannabis use. CBD products are now mainstream. They are the drug of choice for many people. As a result, cannabis use no longer carries the stigma of years gone by.
Increase Cannabis News Providers
The growing popularity of cannabis has also seen an increase in demand for cannabis-related news. Along with that, you also have an increase in cannabis products from the best pre-rolled cones to the cannabis herb grinders. Specialist websites are popping up all over the internet. They provide all sort of information, from how to grow marijuana plants and the best type of CBD and THC products. Through to legal changes, study results and even financial news. In short, cannabis news is big business!
Fake Cannabis-Related News Exists Too
Like most things that experience a surge in popularity, not everything you read is legitimate. When it comes to cannabis news, you can't take what you read at face value. It's essential to know that your information source is trustworthy, objective and reliable. Many websites pose as legitimate information sources. But, in reality, they are nothing more than promotional sites for their own products.
Even more disturbing many of these sites are promoting products that are overpriced or of low quality. There also plenty of so-called "gurus" sharing their wisdom and experience. Sometimes that experience is growing a couple of plants in a bedroom or using CBD oil for a few months.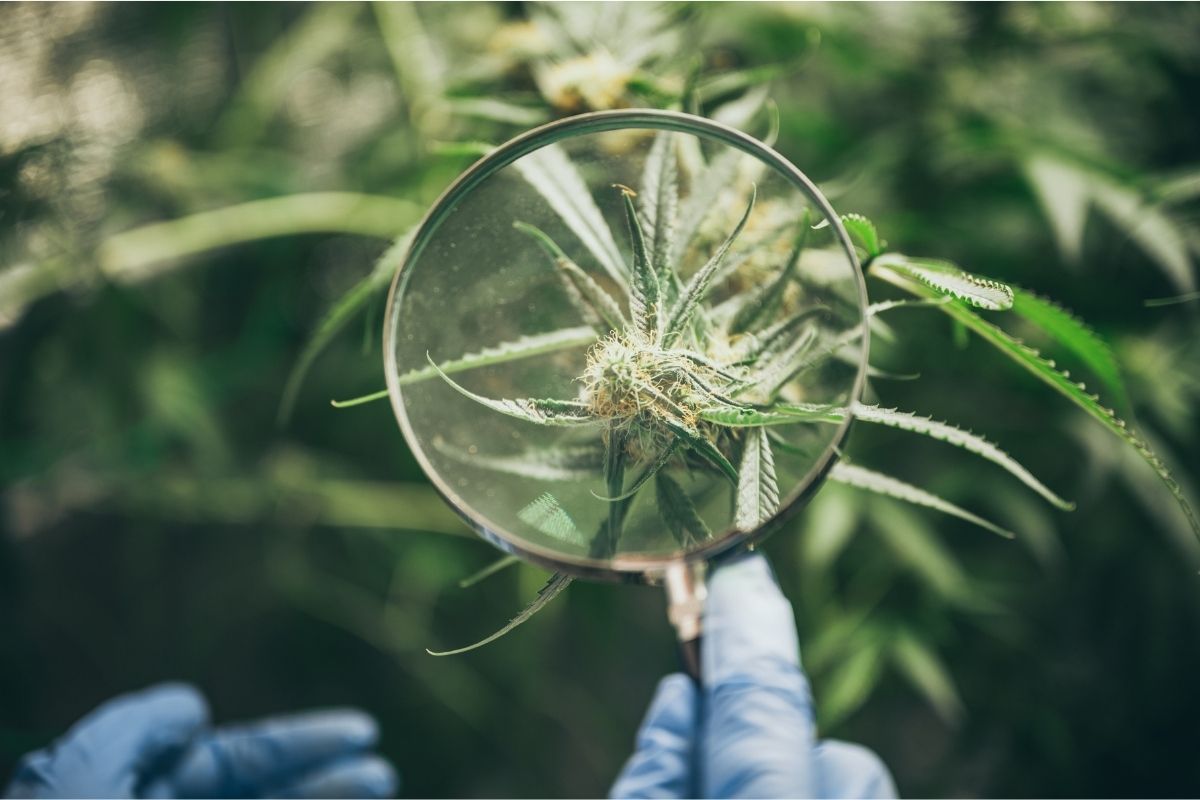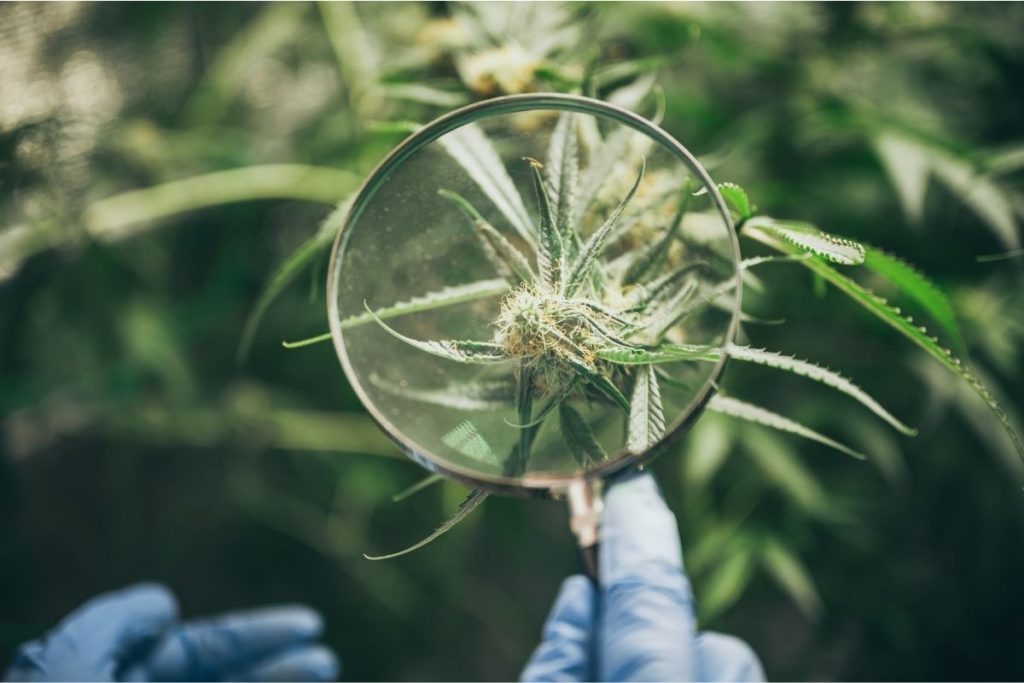 So, what sources can you trust?
Obviously, plantsbeforepills.com is a great place to start. We always aim to provide balanced, informative articles for our readers. We cover global cannabis news and all the latest medical marijuana developments. If you are looking for additional sources, here are three well known and reliable sites to check out.
HighTimes.com – High Times has been around since 1974 in print format. Now it is online and provides a cross-section of information covering hemp and marijuana. High Times is an excellent resource for both recreational and medicinal cannabis information. You'll find well-informed articles covering the latest products, treatments and studies.
Leafly.com – A global information source on all things cannabis. Leafly covers recreational and medical matters. You'll find everything from cannabis news to product reviews and scientific developments. Along with news, you can also order online and find local dispensaries.
MedicalJane.com – Medical Jane is an excellent resource for information on medical marijuana products. It isn't so much news site but a fantastic reference resource. Got a query about a medical marijuana matter? You should be able to find an answer at medicaljane.com.
High and Wealthy: Top 8 Richest People Who Have Used Marijuana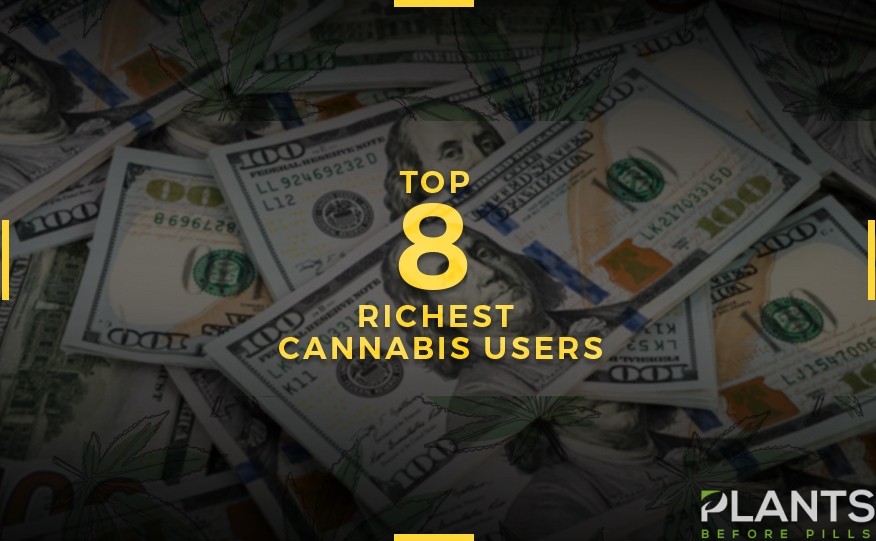 For years, the word "rich" carries a broad range of possible connotations – classy, refined, eloquent, regal … and high? From smoking flower to consuming marijuana hash, the wealthy are dialed in.
Gone were the days when the wealthy are boxed within the "prim and proper" notion. Today, the newer generations of the top 1% are more than willing to break the strict expectations and experience a different dose of high and wildness.
From business tycoons, politicians, to award-winning artists, here are 8 of the richest cannabis users.
Get to know them:
Perhaps, it is safe to say that almost every guy has heard the name "George Zimmer" before. He is, after all, the founder and former CEO of the popular clothing chain, Men's Warehouse. Although Zimmer was fired as executive chairman in 2013 due to his "unwillingness to hand over the reins," the entrepreneur remains to be one of the biggest fish in the cannabis pond.
In fact, in 2010, Zimmer has openly showcased his support for the legalization of cannabis by donating a staggering $70, 500 to support the Proposition 19 in California.
Five years later, in an interview with CNBC, the former CEO said he has been regularly smoking marijuana for half a century already. When asked about his stand about the marijuana prohibition, Zimmer is quick to respond, saying: "This is the biggest con that has been perpetrated on this country in the last century."
No one can debunk the unpleasant stereotypes linked to marijuana users more than the American billionaire Ted Turner. Not only is he famous for founding the first 24-hour news network, CNN, but he is also regarded as America's second-largest individual landowner and a self-made billionaire. In 2014, Forbes estimated Ted Turner's net worth at $2.2 billion. Today, Turner continues to rise as one of the top media tycoons in the country.
For years, Ted Turner has been rumored to have been a marijuana user. Some sources even claimed he had been caught growing marijuana in his dorm room at school. Although the mega-mogul refused to clarify the rumors, his vocal support for the legalization of cannabis and his consistent role as a sponsor of the Kentucky Hemp Museum already seem to confirm the report.
Richard Branson is not the kind to back out from anything – even from admitting he smokes marijuana. In fact, in an interview with GQ magazine, the founder of the Virgin empire had admitted he tried using cocaine, ecstasy, Viagra, and marijuana.
"I haven't tried skunk, I have smoked cannabis though. I mean, I went with my son on his gap year, for God's sake. We learned to surf and had some nights where we laughed our heads off for eight hours," the multi-millionaire airline boss told Piers Morgan.
As a bonus, the British entrepreneur also said that the first person to teach him how to roll a joint is none other than Rolling Stones guitarist Keith Richards.
For years, Branson has been one of the most devoted supporters of the legalization of marijuana and even said he'd put in on sale if it were to become legal.
No one lives the "American Dream" more accurately than Hugh Hefner. From astounding mansions, fanciful lifestyle, dream girls, to regular puffing of cannabis – this magazine tycoon seems to has it all. Despite his death in 2017, the founder and editor-in-chief of Playboy magazine remains to be one of the biggest faces of celebrity cannabis users.
"I don't think there's any question that marijuana should be legalized because to not legalize it, we're paying the same price we paid for prohibition," he told Fox News on 2010 when asked about his stand on the legalization of the plant. "In other words, it is a medical concern and it should be handled that way."
In a book called High in America: The True Story Behind NORML and the Politics of Marijuana, Hefner shared how marijuana made him see sex in a different light. "Smoking helped put me in touch with the realm of the senses. I discovered a whole other dimension to sex. I discovered the difference between fucking and making love," the Playboy magnate told Patrick Anderson.
Nothing tops Michael Bloomberg when it comes to being the face of success. Not only is he the co-founder and CEO of the financial, software, data, and media giant, Bloomberg L.P, but he also became a three-term Mayor of New York City. Forbes estimated his net worth to be a stunning $55B and was even hailed as the 9th richest people in the world.
In 2001, Bloomberg was asked by New York Magazine whether he had ever tried marijuana, in which he responded with the iconic line: "You bet I did. And I enjoyed it."
He then later came to regret making the comment when the National Organization for the Reform of Marijuana Laws Foundation unveiled a $500,000 ad campaign featuring his face alongside the quote.
"In terms of, I had, certainly when I was younger, as I suppose most people in my generation, experimented," he told during a news conference. "I never lie, so if somebody asked me a question, I told them. Do I, in retrospect, wish I didn't say it that day so they couldn't quote it? Of course."
However, despite his experience with the plant, Bloomberg was not fond of decriminalizing marijuana. In 2013, he even called medical marijuana "one of the greatest hoaxes of all time."
The American business magnate and co-founder of Microsoft isn't just commendable for having the world's largest private charitable foundation but also for his vocal support for the legalization of marijuana13 in his home state of Washington.
Although the Microsoft's mogul has been mum on whether he had used to smoke cannabis, his 1994 interview with Playboy seem to suggest a possible answer. During the said interview, Gates was asked if he had ever taken drugs, particularly LCD. He responded by saying: "My errant youth ended a long time ago."
When asked to further his answer, the American entrepreneur only said: "That means there were things I did under the age of 25 that I ended up not doing subsequently."
Bill Gates now stands as the top 2 richest individuals in the world, according to Forbes.
Aside from his vocal support for democratic ideals and causes, the Hungarian-American billionaire George Soros is also a faithful supporter of the legalization of marijuana. In fact, since 1984, he has been injecting more than $80 million of his money to various alliances and networks for the advancement of the legalization of marijuana.
Although he said he finds no use for drugs, the prominent international investor admitted he once tried smoking cannabis.
"I tried marijuana and enjoyed it, but it did not become a habit and I have not tasted it in many years," Soros said in an interview.
As a well-known humanitarian, George Soros believed that the marijuana laws are doing more harm to people than good.
"The criminalization of marijuana did not prevent marijuana from becoming the most widely used illegal substance in the United States and many other countries. But it did result in extensive costs and negative consequences," he asserted.
Perhaps, we can all agree that no other CEO could top the grand stature of Steve Jobs when it comes to the public realm. After all, who would forget the genius mind behind the Apple gadgets? In 2010, he was hailed by Forbes to be the 17th most powerful person. And even when he succumbed to cancer in 2011, he was still regarded as one of the leading pioneers of the microcomputer revolution.
Prior to his death, Jobs' involvement in recreational drug use is not a secret to the public. In fact, he was even able to give a talk about his drug experiences, particularly with LSD and marijuana. During the interview, the Apple Co-Founder expressed that his use of LSD was one of the "two or three most important things" he ever did in his life. He also said he and his friends used to smoke marijuana and eat pot brownies for some time before. For Jobs, the reason behind his marijuana usage stems from the relaxing effect the plant provides, along with its creative significances.
Today, Steve Job's legacy continues to affect the computer, wireless, and even cannabis industries.
After his death, Daniel Kottke, an old friend of Jobs' told CNN that Jobs' experiments with drugs stopped with the dawn of his company, Apple.
"Once Apple started, Steve was really focused with all of his energy on making Apple successful… and he didn't need psychedelics for that," he explained.
Conclusion:
Surely, the "high" and wealthy will always have their own ways to stay on top. From CEOs, politicians, sports personalities, to celebrities, there always comes a broad list of rich people who find leisure in the company of the green plant.
Who among these people do you fancy sharing a joint with?
Laze Teams Up With Hazey Taughtme For A Cali Cannabis Collab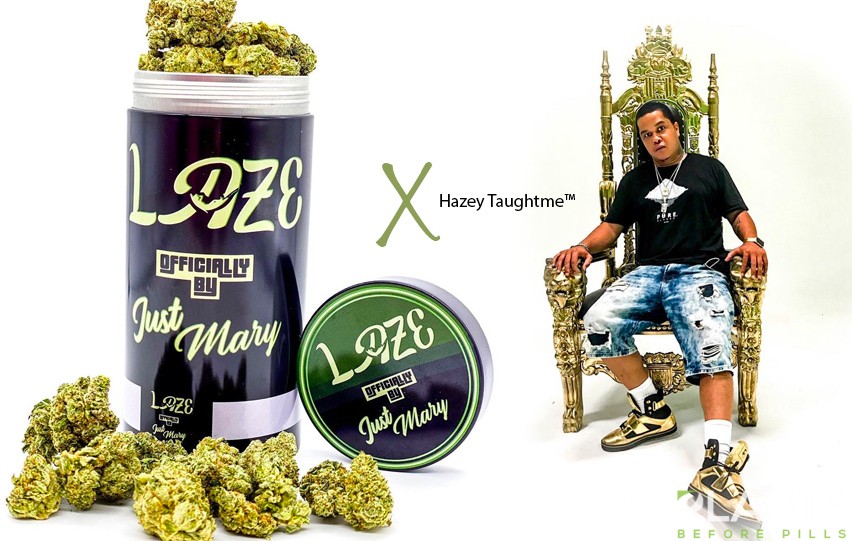 The California market is "budding" (pun intended), and there is a new player on the team; Laze Cannabis. As one of the latest products to hit the California recreational marijuana market, Laze is officially brought to you by Just Mary, Greenwood Distro, and entertainment mastermind, Hazey Taughtme™️. The parties came together to form the first childproof one ounce can with a patent-pending lid. Laze will offer consumers an inside look at making a black-owned cannabis brand through a web series to be announced in the upcoming weeks.
Better known as "Haze," Steven Palmer is a builder, strategist, entrepreneur, and social justice advocate. He aims to expand the cannabis industry for people of color, creating a larger market share in one of the country's fastest-growing sectors.
"I build brands. I connect the dots. I teach. I create." Haze said.
Background on Haze
A native of York, Pennsylvania, Haze, otherwise known as Hazey Taughtme, is the CEO of Haze Ent. It is widely regarded as one of the nation's leading brand managers. Haze is the founder/owner and the publicist for multiple companies, including Miracle Mile Studio, Black Cannabis Magazine, Laze Cannabis, and Royal Danks.
Haze has been instrumental in building the career of popular speaker and community activist Freeway Rick Ross. Like so many other clients, he has helped transform Freeway Rick Ross' image from former drug kingpin to cannabis entrepreneur, motivational speaker, and community social justice advocate. Haze himself had experienced some of the pain Freeway Rick Ross had experienced, enduring prison and moving through the criminal justice system, and emerging as a new person. Haze helped manage Freeway Rick Ross's image change, including speaking tours, book deals, film promotions, etc.
As a businessman, manager, and marketer, Haze has been at the forefront of creating opportunities for people of color in the cannabis industry. He works closely with the National Diversity & Inclusion Cannabis Alliance (NDICA) to increase aspiring entrepreneurs' awareness and opportunities.
Haze has also worked closely in the entertainment industry. He's been a music enthusiast since he was four years old, and he aspired to become an artist himself. At the age of 18, Haze wrote and sang with a group of three boys from the Harlem Boys Choir. Growing up, his father encouraged him, "If you want to pursue a music career, you also have to play an instrument." Haze took to playing the piano and keyboards for several years. "Even today, knowing how to play an instrument gives you an advantage in the industry," he explains.
Haze's work ethic is the stuff of legend. He's continuously serving his clients, partners, companies, and anyone else who's actively working with him, working from 7 AM until midnight each day, and doing it all over again the next day. He claims he doesn't have much of a personal life but is simply motivated to help create the most significant value and buzz for his clients that he possibly can. Before COVID-19 turned the year 2020 upside down, Haze put together a cannabis/CBD wellness experience for the Super Bowl party this past February for rapper and mogul Diddy.
The sky is the limit for Haze and Laze Cannabis and we look foward to watching this dynamic partnership come to life!