Cannabis-Derived Compound Has Potential to Treat Pancreatic Cancer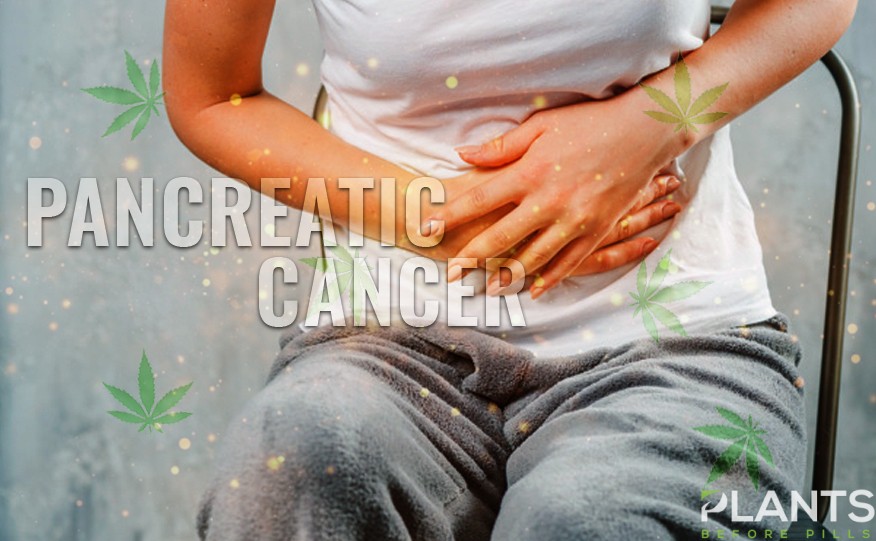 A team of researchers from Harvard University discovered that a substance extracted from cannabis shows promise in treating cancer of the pancreas. Yahoo Lifestyle reports that scientists from the university's Dana-Farber Cancer Institute developed the compound.
The role of Cannabis Flavonoids
The researchers studied how the medication, referred to as FBL-03G, affects pancreatic cancer cells. The experiment was done by exposing tumor cells from the pancreas of a patient. Animals with the same medical condition were also treated using FBL-03G.
The drug was derived from cannabis flavonoids. Flavonoids are substances found in plants that give them their well-defined and bright colors. Back in 1986, researchers also discovered that these compounds have anti-inflammatory effects.
In cannabis, flavonoids give the plants its distinctive aroma and flavor. These compounds also contribute to the anti-inflammatory and pain-relieving properties of marijuana.
According to the study published in Frontiers of Oncology, FBL-03G was able to destroy a significant amount of pancreatic tumor cells in mice.
A researcher who is working with the study, Wilfred Ngwa, said that the "tumor-targeted delivery of flavonoids" has shown positive results in killing the local and metastatic tumor cell. Ngwa remarked that this can "significantly [increase] survival" of pancreatic tumor patients.
Ngwa also remarked that the team's research is the first to formulate a potentially new method of treating tumor of the pancreas.
The scientists also found out that the drug can also fight other types of cancer cells. The scientists were surprised to discover that FBL-03G can also target other cells. According to Ngwa, the treatment was able to block the development of new cells in other portions of the body.
Ngwa noted that the new treatment could also be affecting patients' immune systems.
Challenges
While flavonoids are proven to have medicinal benefits, creating drugs derived from these compounds is proven to be challenging. Yahoo Lifestyle says that cannabis plants have a mere 0.14% of flavonoids. This means that in order to create substantial amounts of the drug, scientists would have to extract the compounds from a large number of plants.
However, researchers have discovered a way to produce flavonoids through genetic engineering. This is expected to allow investigators to explore the effects and potential impacts of these compounds.
Pancreatic cancer is one of the deadliest forms of cancer in the US. While it only makes up 3% of all cases in the country, it is foreseen as the second cause of death due to cancer by 2020.
Washington State U and BRC Team Up for Medical Marijuana Research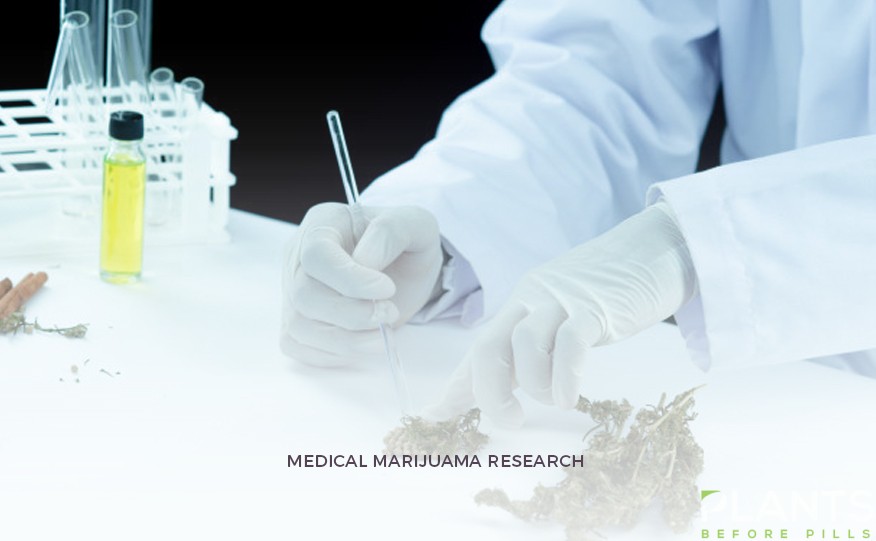 Washington State University, one of the oldest land-grant universities in the American West, announced Wednesday, Nov 6, it will be partnering with DEA-registered pharmaceutical company Biopharmaceutical Research Company (BRC) to further study medical marijuana and its effects.
In a press release, the public research university said it had agreed to launch an innovative new partnership with BRC to "to evaluate cannabis and accelerate the pace of cannabis research."
As part of the arrangement, WSU researchers will use BRC analytical services and expertise to explore the health effects of cannabis on physical and mental health, along with the impact of cannabis-related policies on the health and safety of the public.
"We know less about the health benefits and risks of cannabis than almost any other drug. Currently, cannabis researchers must jump over extensive barriers to obtain cannabis they need to conduct human and animal research on the effects on health," said Dr. Michael McDonell, chair of WSU's Collaborative for Cannabis Policy, Research and Outreach (CCPRO). "Our partnership with BRC allows us to begin to work together to problem-solve innovatively through federally compliant strategies to obtain cannabis for research purposes."
Source of Marijuana Research Data
For over half a century, there is only one federally-approved source from which researchers are allowed to obtain marijuana for clinical research – the University of Mississippi farm, which is run by the National Institute on Drug Abuse.
This long-occurring monopoly has put researchers hand-tied and slowed the advancement of cannabis studies for years. It is not only until August 2019 that the federal government announced plans to change this and increase the number of producers who can grow marijuana for scientific research.
Although neither WSU nor BRC is currently allowed to cultivate cannabis, the collaboration is expected to help address the need for easy access to high-quality cannabis for research purposes.
"Partnering with a research institution of Washington State University's caliber ensures that we are working with premier investigators to uncover the promise of these products and, also, that we are meeting our responsibilities, as far as public safety risks are concerned," commented BRC CEO George Hodgin. "We know these products have shown a great deal of promise in aiding patients suffering from a variety of health conditions, including PTSD and chronic pain, yet federally-compliant research in the United States is sorely lacking."
Working as a pharmaceutical company that is federally compliant and registered with the Drug Enforcement Administration (DEA), BRC's mission is to address the needs of America's scientific community for diverse types of research quality and CFR-compliant cannabis.
In 2016, it has filed for a cultivation permit, which, if granted, would allow the company to produce its own cannabis and cannabis-derived products for federally approved research.
What You Should Discuss With Your Doctor About CBD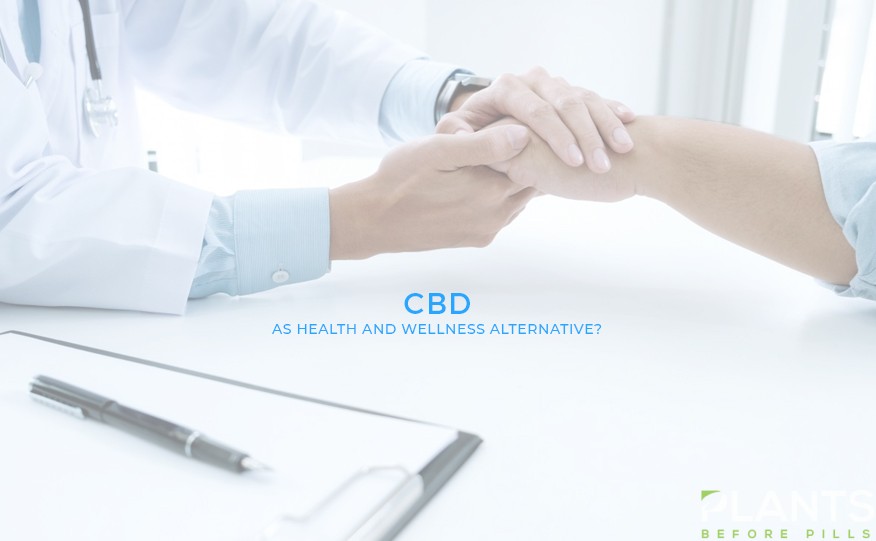 Many people searching for health and wellness alternatives have discovered CBD in the wake of the United States government legalizing hemp in the Farm Bill of 2018. More and more people are seeking comfort in substitutes for pills and prescriptions through the use of a variety of choices in their daily routine. Now, since the ingredients in the hemp plant are up for grabs, one of the most commonly found compounds in hemp is quickly becoming the fastest growing industry in America.
The popular ingredient America has fallen in love with is a compound called CBD, or cannabidiol. Cannabidiol is being used by thousands of people daily with several positive results. However, if you are someone who sees your doctor on a regular basis, and you are thinking about using CBD products, it is important to discuss this decision with your doctor. Here are some talking points that you should bring up that you both should know before you begin a daily regimen of CBD.
The Quick Science Behind CBD
It is important to understand that CBD products are not something new to this world. For thousands of years, many people have experienced this herb on several levels, worked with it, and generally embedded this plant into their society from as early as 750 B.C. Currently, there is only one CBD product that has been approved by the FDA. It is available through a prescription and mostly used to help treat/prevent seizures. This medicine is called Epidiolex and it has been extremely beneficial to people who suffer from Dravet syndrome and other epilepsy symptoms.
The hemp plant is nothing new to science, however, the effects of CBD are still being studied and researched and it's important to know some quick facts for discussion. CBD is the predominant ingredient in the hemp plant and is more often known as a cannabinoid. When growers harvest the hemp plant and create the CBD products so many people love, several hundred other cannabinoids also follow CBD with which the body has many connections with. These connections are due to the endocannabinoid system within your body. When CBD and these other cannabinoids interact with your endocannabinoid system by binding with the CB1 and CB2 receptors within the body, several things begin to happen and your body begins to benefit from these many compounds.
This study suggests that CBD products can reduce the levels of stress and anxiety in a person. Thousands of studies have proven that CBD is beneficial from heart health, pain, mental disorders, and much more. Depending on your health and wellness goals, make sure you understand exactly what you want CBD to do for you and bring these topics up with your doctor.
For Discussion: Let's Put Health First
First of all, several doctors are leaning more towards the treatment plans of CBD products. In fact, many medical professionals are throwing their support behind cannabinoids within the body. Your doctor may or may not be one of these medical professionals, however, make sure you understand what it is you want to say before you make an appointment to talk with your doctor. Remember, they have many patients and probably not a lot of time so make sure you understand all of the facts about CBD clearly before your visit.
You both can agree that your health should be put first and foremost before anything else. Any doctor that wants to force you to do something you're not comfortable with probably shouldn't be considered for future care. The fact is, many doctors just don't know enough about CBD to be able to recommend it to their patients, much less have a personal conversation about it. The doctor is probably in one of three categories:
Is completely against CBD products
Completely agrees with CBD benefits
Supports it somewhat pending further information
The sad truth is some doctors believe only in pharmaceuticals and will need definitive proof that CBD has worked for others in the past. Generally speaking, know what you are talking about when you begin to bring CBD up to your doctor for the first time.
One of the major problems with the CBD market today is there are a lot of dispensaries online who sell CBD that doesn't have hardly any CBD at all. As a consumer, that's very discomforting to wrap your head around. Your doctor is going to be adamant that you know beyond a shadow of a doubt that you are getting what you think you're getting when you purchase CBD. Reputable vendors like Kats Botanicals offer lab tested CBD products where you can measure the purity and levels of the CBD you're getting. Not only is it embarrassing to purchase CBD without knowing the labs, it is very dangerous. Don't bring your doctor a CBD bottle from the corner store without also sharing the lab reports.
Your health and wellness should always be the number one concern. However, when you can show the doctor thought out and researched information, he will understand this is something that you feel could benefit and he should also take it seriously as well.
A Possible Treatment With CBD
Another discussion to have with your doctor about CBD is the current treatment you are receiving for an ailment right now. If you are not responding to current treatment, and have exhausted a lot of options, CBD could be a route to take to see how your body responds.
If your doctor is open to discussing CBD, make sure to include him/her in every little detail of the process. Questions like "How much CBD oil should I take?" or "What are some studies linked with my condition that CBD could help?" These questions could get the ball rolling as per a possible treatment plant with reputable CBD products.
One study suggests that CBD could help relieve arthritis pain. Another report shares details of how CBD products could help with chronic pain management. There are many options when it comes to CBD because this compound has so many varieties that piggyback with it. Make sure you have read up on the conditional approach of CBD with your own ailment to see if it could be a possible path to take.
Many people who have discovered CBD are sharing how this product is changing their lives. The truth of the matter is, CBD is not the only cannabinoid your body will experience. There is an entire host of ingredients that are proven beneficial for the human body and when you understand that, CBD quickly becomes a topic for discussion with your family doctor. Make sure you approach the topics with care and understand the facts of this plant before you make your next appointment.
CBD Treatment for National Canine Lymphoma Awareness Day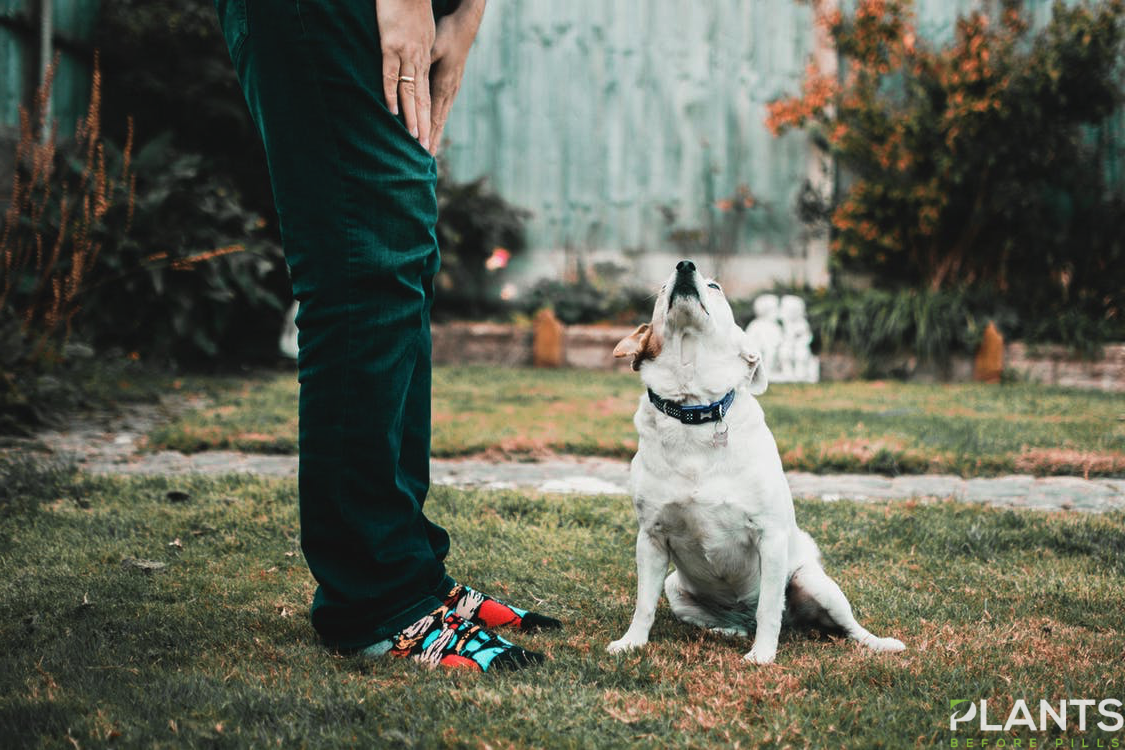 Humans and dogs have been companions for thousands of years now. These animals are even regarded as humans' best friends. From being great farm helpers to being caring support animals, dogs definitely play a huge role in many peoples' lives.
On November 7, we will be recognizing the National Canine Lymphoma Awareness Day. This type of cancer makes up around 7 to 14% of all cancers in dogs. If you are worried that your favorite animal friend can suffer from this disease, here are some things you need to know about canine lymphoma and how to treat it with CBD.
What is Lymphoma in Dogs?
Lymphoma is known as one of the most common types of cancer among humans and dogs. Just like in people, canine lymphoma affects the dog's lymphatic system. This condition occurs when the cancer cells come from lymphocytes, white blood cells that are meant to help the immune system in fighting infections. This type of cancer is usually found in the lymph nodes, spleen and bone marrow, as these organs have high concentrations of lymphocytes.
How can CBD help treat Canine Lymphoma?
Now that you know what this disease means for your animal companion, you might be curious as to how you can alleviate their suffering in case it gets lymphoma. Of course, going to your veterinarian and getting traditional treatments can help treat your dog's condition. However, you should also check out what CBD oil for dogs can offer. To understand how cannabidiol can help treat your furry friend, check out the facts below.
CBD is a notable cancer treatment for humans
Before we go and tackle how this substance can help your beloved canine friend, it is first important to know what to expect from this cannabinoid. The first thing you need to understand is that cannabidiol is already being used to treat cancer in humans. In fact, cancer and its symptoms are listed as one of the debilitating and chronic medical conditions that medical marijuana can treat.
Researchers have shown that the cannabinoids derived from the plant are helpful in relieving nausea and vomiting due to chemotherapy. Moreover, these cannabinoids are known to improve appetite to fight weight loss, while also relieving pain and aches of the patients.
Canines have endocannabinoid systems
Now, cannabidiol may be effective for humans but is it effective for dogs? The answer is yes. The reason why cannabis and its compounds are so effective in people is that the human body has an endocannabinoid system which is not only designed to receive cannabinoids, but also produces its own, called endocannabinoids.
The good news is canines have this system as well. This means that you can give this substance to your dog and expect similar results. Just keep in mind that dogs' bodies are much small than humans' so they require smaller amounts than humans would need.
The medicinal effects of CBD products can apply to dogs
As mentioned, medical marijuana is used to treat cancer in humans. Because dogs have their own endocannabinoid systems, you can bet that the effects of cannabidiol in humans can also apply to canines. So, if your dog will undergo chemotherapy, the nausea-, vomiting- and pain-relieving effects of CBD will definitely help. Moreover, some benefits of hemp oil for dogs include better sleep and calmness, which can greatly help your canine friend adjust.
Meeting your canine friend can be one of the best things that happened in your life. In fact, there are likely more devoted to you than you are to them. By taking care of them with cannabidiol in their time of need, you are making sure that they feel the love and care they have given you.