Canndescent Closes $27.5M Series C Funding, Launches New Products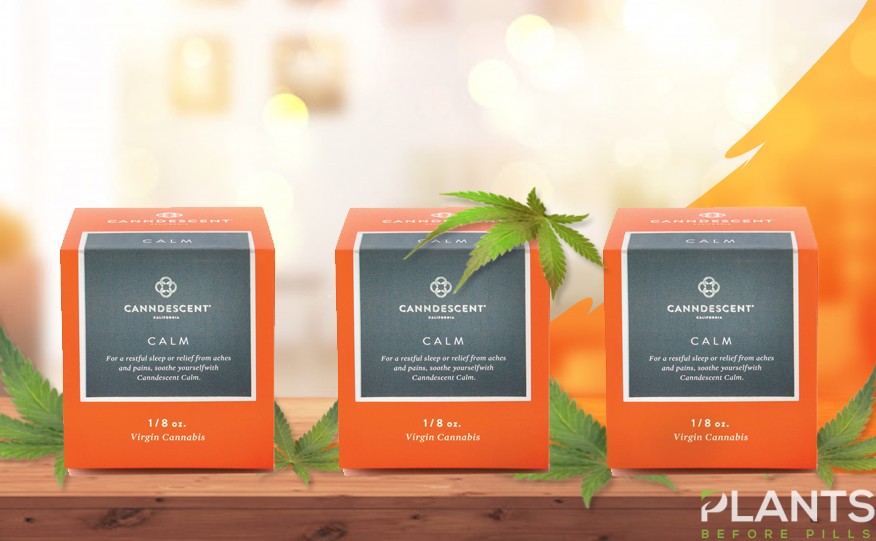 The California-based cannabis company Canndescent recently closed a whopping $27.5M Series C Preferred Funding held last September 10, 2019.
Green Acre Capital, a Canada-based cannabis-specific investment firm, spearheaded the concluded Series C Preferred Funding Round. Other investors include Altitude Investment Management, Carnegie Arch Capital, JW Asset Management, and Sentera, LLC. Financial advisors Benchmark and DelMorgan & Company provided guidance and support for the business transactions.
In a statement, chief executive officer of Canndescent Adrian Sedlin states the investment towards their company allows them to increase their reach and widen their product offerings, saying "the institutional investment community recognizes our attractive risk-reward profile and continues to validate our strategy of driving growth through more brands, products and geographic markets."
The same sentiments are echoed by Green Acre Capital, who said "Canndescent's exceptional products, execution, and forward-thinking leadership will definitely earn it a significant stake in the future of the cannabis industry," said Tyler Stuart, the managing director of the Canada-based firm.
Canndescent's New Cannabis Products
Following this, the company is slated to launch new cannabis products designed to cater to the affluent. The luxury cannabis brand is slated to expand towards Canada and Asia, intending to cater to a more exclusive market and distributing high-end vaping products. The company's partnership with Fume Labs allows them to supposedly gain more traction in the market once they officially launch their products to the Canadian market in December of this year, reports The Guardian.
Apart from selling premium stylus series, Fume Labs will also stock up on Canndescent's ready-to-use vape pen, cartridges, and stylus battery to complete the whole range. A top-shelf brand, Canndescent plans to engage the public interest through its luxe packaging and branding, mirroring the simplicity and elegance of the renowned fashion brand Hermes.
In an interview with Cheddar, Sedlin disclosed that its partnership with Green Acre Capital opened doors towards its expansion in the Canadian market. "With a seasoned venture capitalist out of Canada, which is a federally legal market, it's really given us exposure to the Canadian market and around the world," says Sedlin. While the business initially aimed to expand operations within the confines of the United States, it reveals that expanding with a global perspective allowed them to achieve their goals.
Despite product launches and partnerships coinciding with recent events surrounding vaping-related illnesses in the country, Canndescent believes that cannabis regulation will greatly help the underserved and largely unregulated sector.
Cannabis Startup Demecan Raises €7m in Series A Funding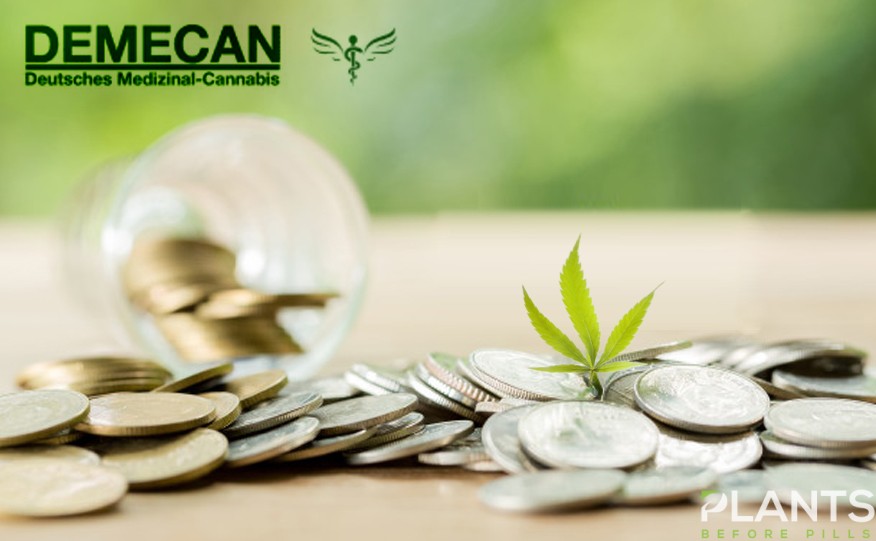 German cannabis startup company Demecan raised €7 million in the recent Series A Funding round. Demecan is the only German company in the country which has been allowed by the government to manufacture medical cannabis.
Tech investor btov Partners led the Series A Funding round. Apart from the btov Partners, the other investor for the round includes a German entrepreneurial family office named Single Office Family. Single Office Family hails from a consumer goods industry, notes Der Brutkasten.
In a statement, spokesperson Jennifer Phan of btov Partners said "Demecan operates in a very attractive market at the right time. Germany currently represents the third-largest market for medical cannabis in the world and is on a growth path. We believe that the company has a first-mover advantage in a highly regulated market environment, especially as it is the only German manufacturing and trading company in the European market."
The cannabis law in Germany allows the use of medical marijuana but with certain medical context. Patients who have sought a doctor and "have no therapeutic alternative" can use MMJ. Recreational use of cannabis is illegal.
Demecan's Plan to Expand it's Medical Cannabis Market
Through its funding, the German startup revealed they "are now focusing on further growth and the start of production in 2020," says co-founder Dr. Constantin von der Groeben. In the same way, the business expressed excitement over the support and partnership of the tech investor. Another co-founder of Demecan, Dr. Adrian Fischer, states that having reliable partners is essential for their success in the field.
Demecan's financing and government approval entail the company will be legally allowed to manufacture at least 2,400 kilograms of dried cannabis flowers for medical purposes within the next 4 years, reports Tech Crunch. The contract for production came from the Federal Institute for Drugs and Medical Devices (BfArM) in Germany.
Part of the funding will be geared towards the improvement and expansion of their production facilities. Meanwhile, some of the financing raised by the company will go towards its wholesale distribution in Germany.
Starting in 2020, the company will start its production and supply of medical marijuana in partnership with the Federal Republic of Germany. According to EU Startups, the cultivation and processing site of these cannabis flowers are located near Dresden.
Apart from being granted permission to produce dried cannabis flowers for the medical industry, Demecan will also be allowed to distribute and sell medical cannabis within the nation.
Besides the German cannabis startup company, two other companies from Canada obtained contracts from the government last May 2019 to produce and provide medical marijuana in the country.
The demand for medical marijuana increased after it was legalized in the country last 2017.
Pennsylvania Rep Files a Bill to Allow Recreational Marijuana in State-Run Liquor Shop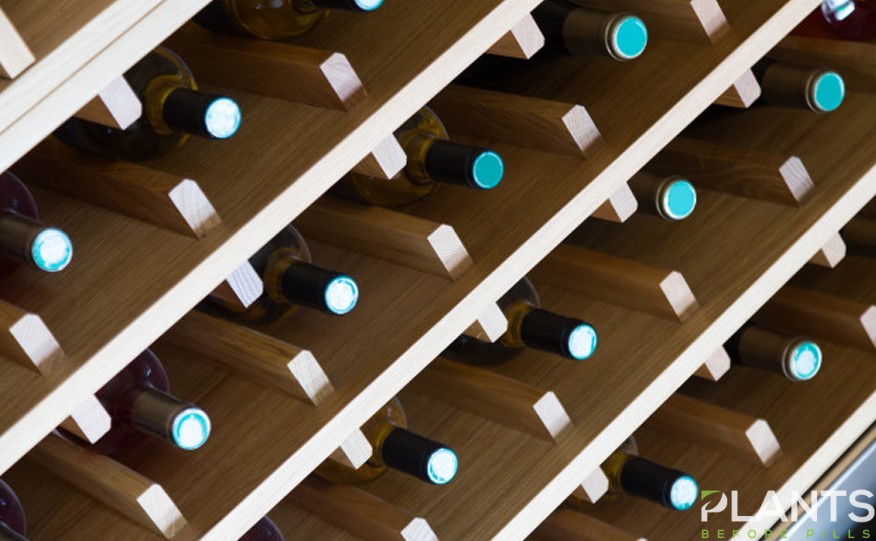 A lawmaker from Pennsylvania introduced a bill on Wednesday, Oct 2, that would legalize the sale of recreational marijuana and allow cannabis to be sold in over 600 state-owned liquor stores.
David Delloso, a Democratic state representative, introduced House Bill 1899, which allows individuals aged 21 and above to legally possess and consume marijuana. Under the bill, sales of cannabis will be limited to businesses licensed by the state. The Pennsylvania Liquor Control Board (PLCB) would be responsible for administrating the production and sale of marijuana at the state-controlled stores.
"What I'm afraid of is, without this bill, if we don't sell cannabis in the state stores, big corporate interests throughout the United States are going to come to Pennsylvania and they're going to put corner stores up," Delloso said. "They aren't going to provide family-sustaining jobs, and all the profits are going to leave Pennsylvania."
The medical marijuana in the state has been approved last April 17, 2016, with 17 initial qualifying medical conditions.
Economic Benefits to Pennsylvania
According to Pennsylvania's Budget and Policy Center, over 18, 000 new jobs could be produced once recreational marijuana is to be legalized within the state. The bill also proposes that retail sales of cannabis be taxed at 19%, which could generate around $581 million per year for the state in new tax revenue.
"As an administrative agency tasked under current law with responsible, effective, and efficient regulation of the sale of wine and spirits in Pennsylvania, we generally leave policy discussions regarding the future of this agency up to the General Assembly and the Governor," said press secretary for the Liquor Control Board, Shawn Kelly. "If, however, a new law presents the PLCB with additional or different duties and responsibilities, we would adapt accordingly."
With the said measure, individuals convicted of possession of marijuana would have their criminal record expunged while inmates currently confined for such offenses would be released.  Employers would also no longer be able to fire or discipline employees if a drug screening shows the "presence of a nonintoxicating level of cannabis."
"It is time for us to not just have a conversation but sit down and really look at details on how we can do this in Pennsylvania understanding that the support is there, the revenue will be there for us and we could do a lot of good things with those resources," added State Rep. Jordan Harris, (D) Philadelphia County.
To date, the House Bill 1899 has been raised to the House Judiciary Committee for its consideration.
Australia allocated $3m Fund for Medical Cannabis Research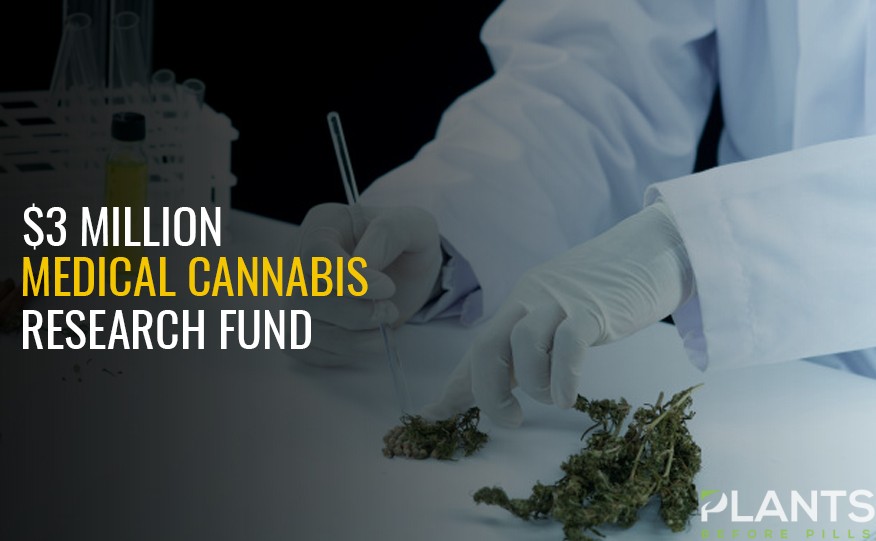 The Australian Federal Government allocated A$3 million (US $2.03 million) for medical cannabis research in the country. Greg Hunt, the Australian health minister, made the announcement last Sunday, October 6, 2019, alongside Grease star Olivia Newton-John in a wellness walk held in Australia.
Research in the field aims to address the growing number of cancer patients within the nation and the potential ability of cannabis to provide relief and cure to these patients. The research will build upon existing studies to gauge the effectiveness of the plant in pain management and its potential side effects on users.
The government's decision to fund research comes as more than 11,000 patients have been approved for medical marijuana use.
In a statement, Hunt said that "there have only been a limited number of well-designed clinical studies on medicinal cannabis, and we need to increase the evidence base to support medical professionals." In line with the safety and security measures observed by the Australian government and its healthcare institutions, individuals who are given access to cannabis medication are required to only obtain these from accredited medical professionals.
Despite more than 10,000 individuals being given access to medical marijuana, the Grease star voiced her disappointment for other patients and individuals having little to no access to cannabis. She said "I'm a great proponent of it, for general health, for pain, for sleep, for anxiety. I really believe it is important in my journey". Olivia Newton-John had been diagnosed with cancer, and she has admitted to using cannabis to manage her pain.
Newton-John spearheaded the annual Wellness Walk and Research Run held in Melbourne, Australia. The actress supported the event in the hopes of raising awareness about the plant and the wealth of benefits and possibilities that could come from using it. In a statement, the Grease actress said "they've discovered it hasn't caused all the problems that people are afraid of. People need to let go of that old hippie thing," when asked about the lack of advancement and accessibility of medicinal marijuana in the nation.
ACT Cannabis Law
While the Australian federal government is providing funding for medicinal cannabis research, recreational use is still largely prohibited on a federal level. However, through the Australian Capital Territory (ACT), six states and two main territories have filed to legalize the recreational use of the plant.
The ACT Law is slated to start on January 31, 2020, with some of its provisions conflicting with the current laws in place.