CBD Bath Bomb: 6 Health Benefits You Can Get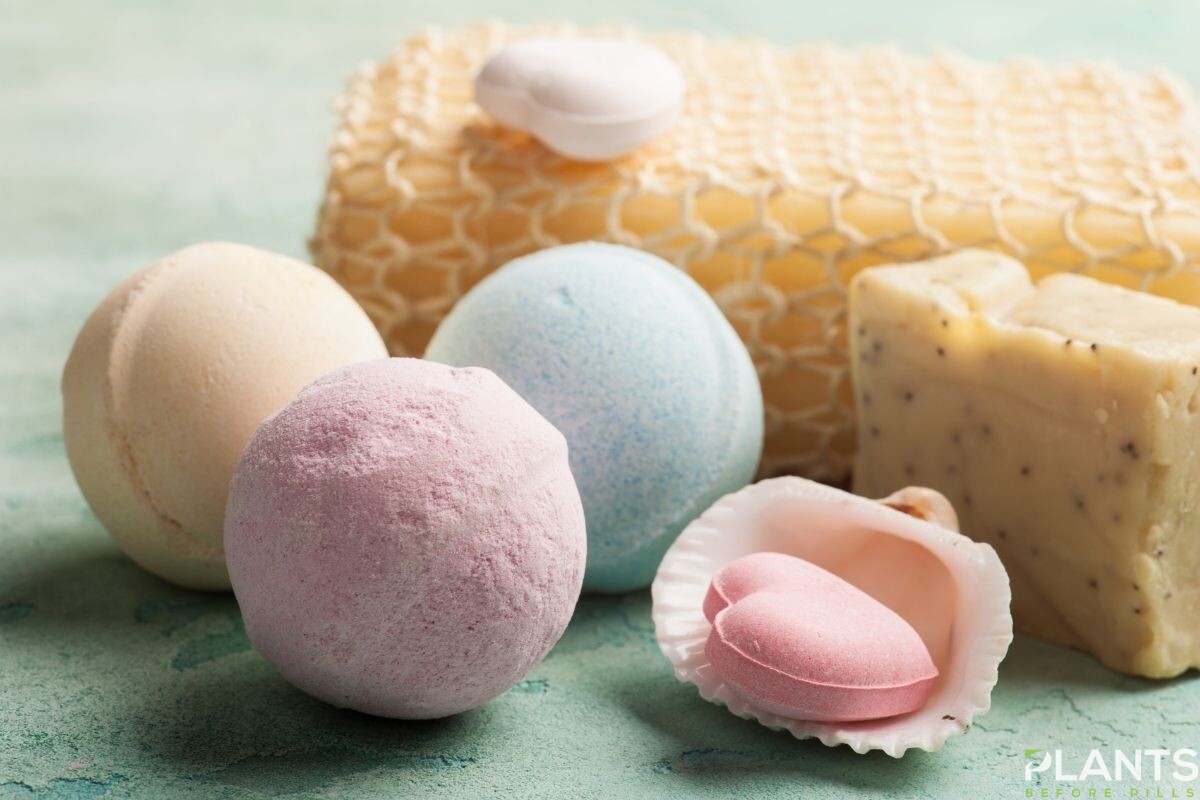 Taking a warm bath gives many advantages to your physical and mental well-being. More so, bath bombs are on trend these days as it makes your bathing experience extra wonderful. Aside from regular bath bombs, there is actually a CBD bath bomb.
Soaking in a warm bath with CBD bath bombs is probably the most relaxing among other CBD applications. CBD is a non-psychoactive substance present in hemp. It has been shown to alleviate stress, aid sleep problems, ease muscle pains, and more.
6 Health Benefits of CBD Bath Bomb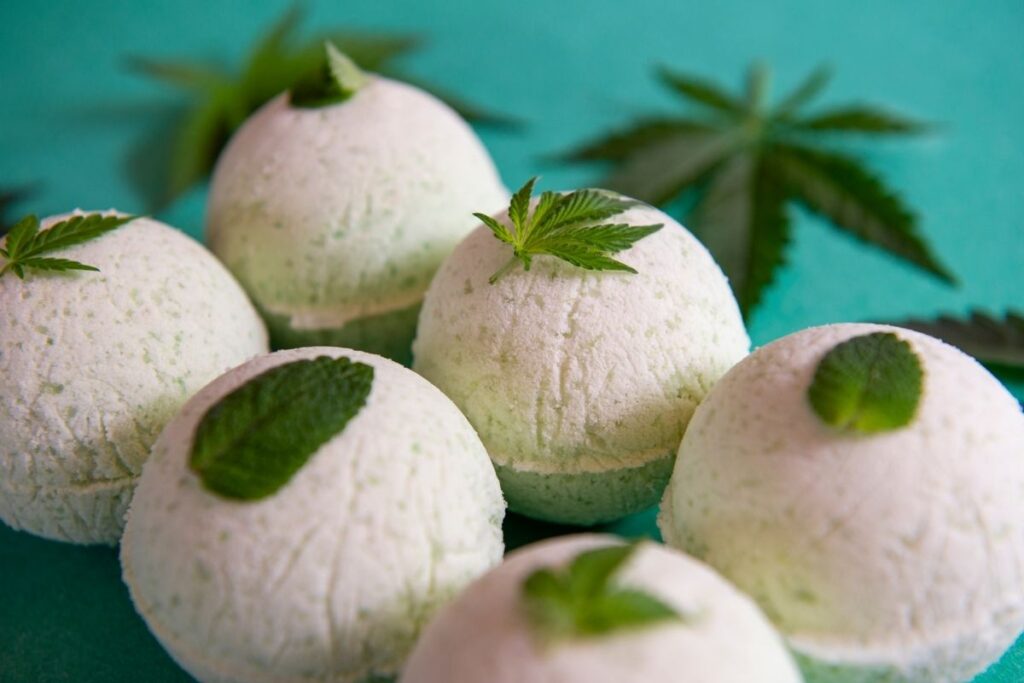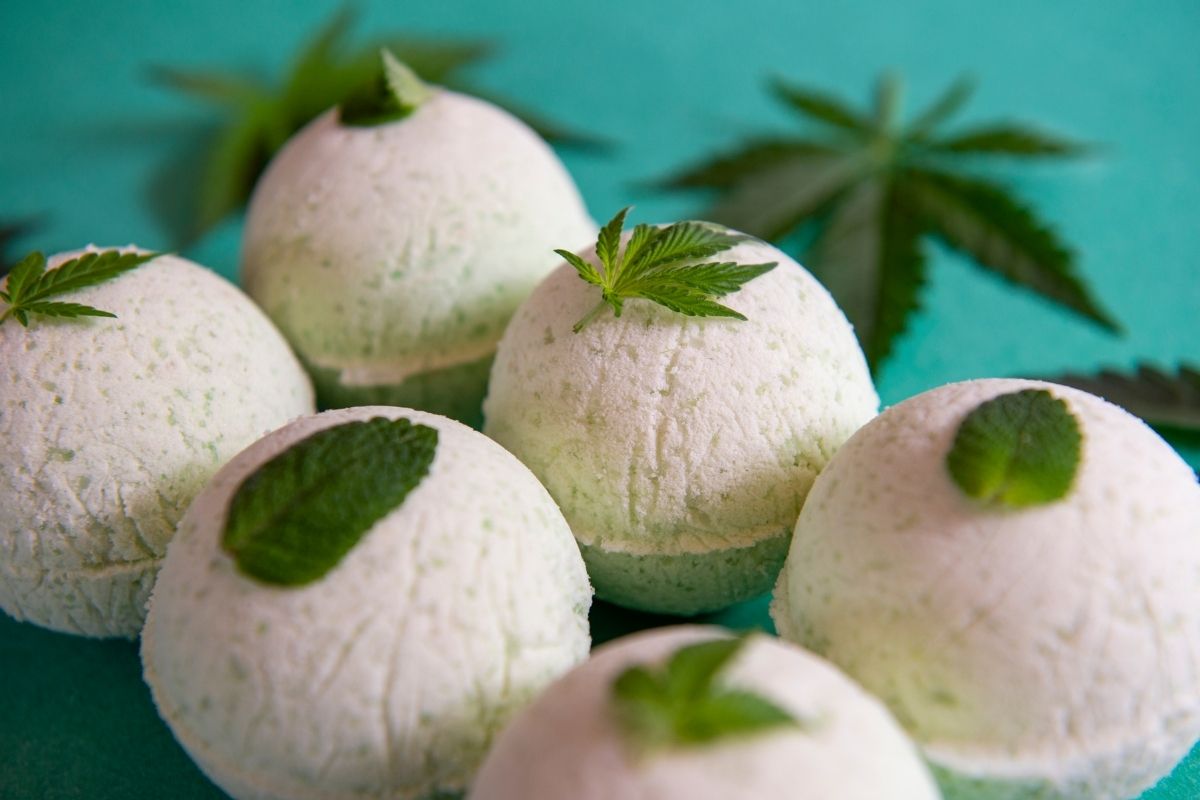 Offers Relaxation
Treat yourself with a CBD bath bomb if you need a relax and relieve stress. CBD bind with the body's neurotransmitters, like serotonin and dopamine, when they enter the bloodstream. Due to the substances' ability to enhance moods, they are known as "happiness chemicals."
Soothes Body Aches and Pains
If you are suffering from arthritic pain, chronic pain, cramps, sore muscles, or other muscle-related aches, a CBD bath is highly beneficial for you.
Taking a soothing bath with a CBD bath bomb will ease the discomfort you are experiencing as CBD has anti-inflammatory and pain-relieving effects.
Restores and Nourishes Skin
When you use CBD products on your skin, you can receive a range of positive effects. CBD can offer nourishment to the skin. It will soften and give your skin a youthful glow.
Moreover, CBD can assist with skin conditions including acne, eczema, and psoriasis. It reduces irritation and redness. CBD soothes the skin because of its anti-inflammatory properties.
Combines CBD and Epsom Salt
Epsom salt has been present in baths for muscle relaxation. It can eliminate toxic toxins from the body, enhance mood, and general health improvement. These effects are also found in using CBD.
Therefore, combining both in CBD bath bombs is significant because they function together to offer similar benefits.
Provides Mental Clarity
CBD can significantly improve your ability to think clearly. A CBD bath bomb can increase serotonin levels and engage with other neuronal systems that regulate emotion and memory.
Helps in Aromatherapy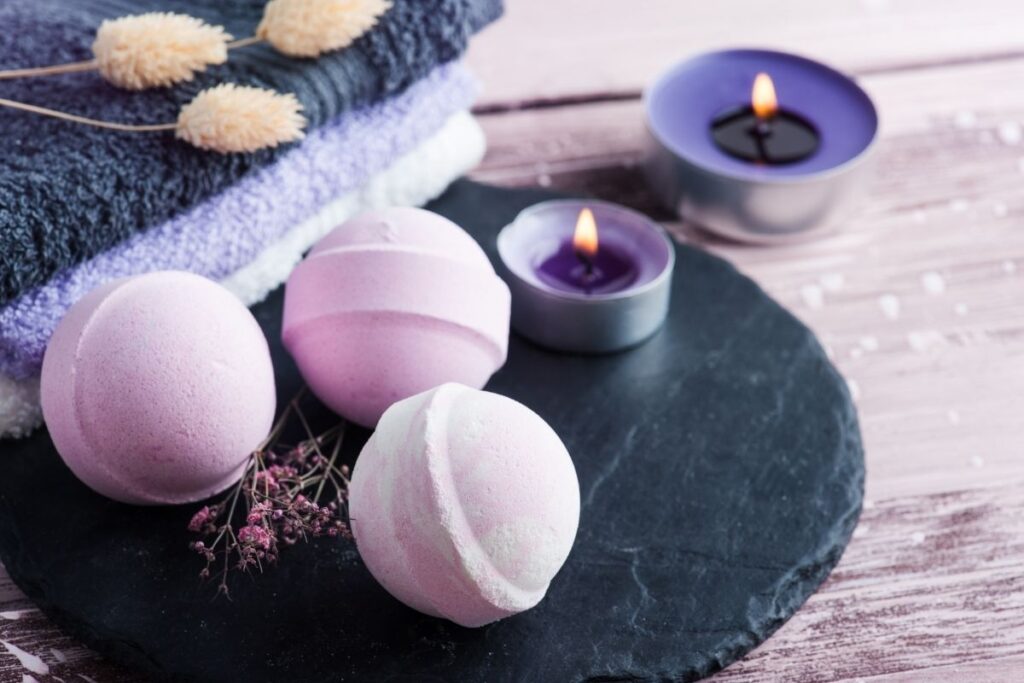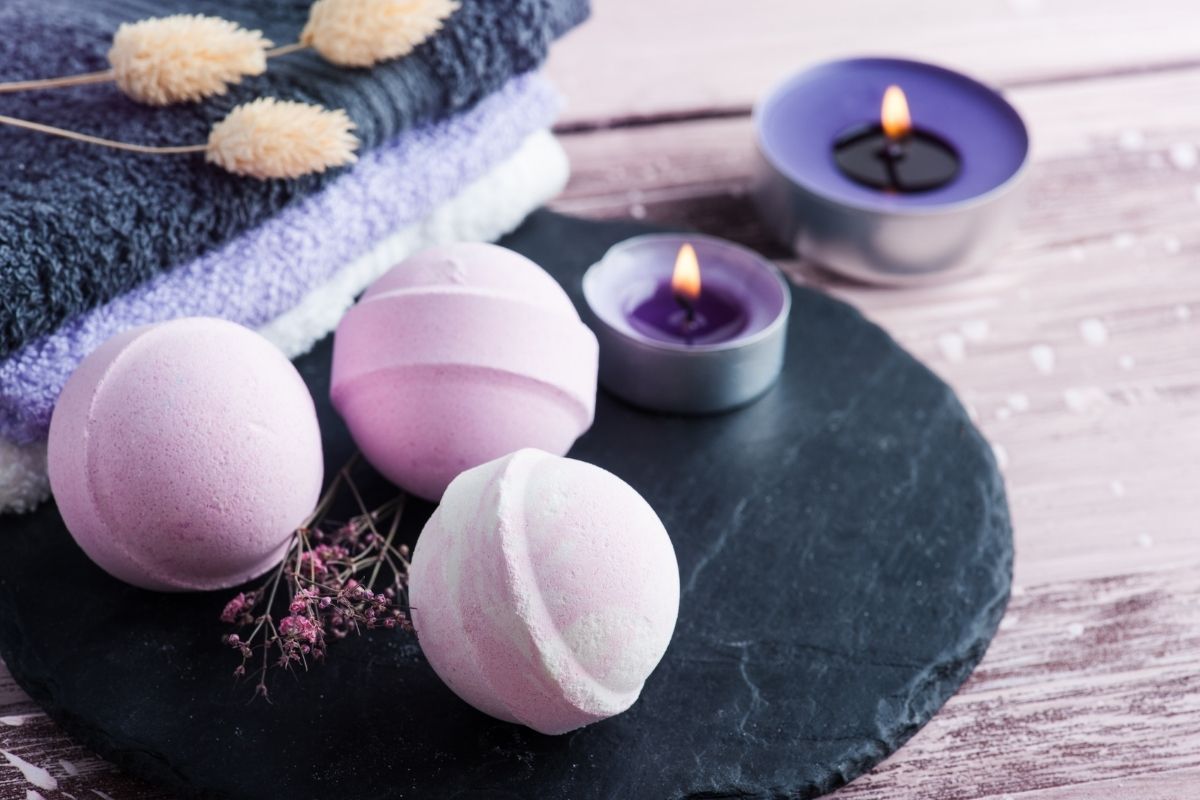 The heat from your warm bath generates humidity. It serves as a channel for CBD and essential oils to directly penetrate the body.
Aromatherapy has been proven to enhance sleep and immunity, relieve headaches, alleviate stress and anxiety, and also combat bacteria and viruses in the body.
The Bottom Line
CBD comes with several health advantages that you can get from a CBD bath bomb. CBD in bath bombs can deliver its effects in minutes because it is quickly absorbed and spread across the body.
CBD provides healing and relief that causes relaxation. It also helps to aid in the treatment of aches and pains and supports good skin conditions. You can boost your self-care regimen by using a CBD bath bomb in your bath time routines.
How CBD Can Reduce Alcohol Consumption?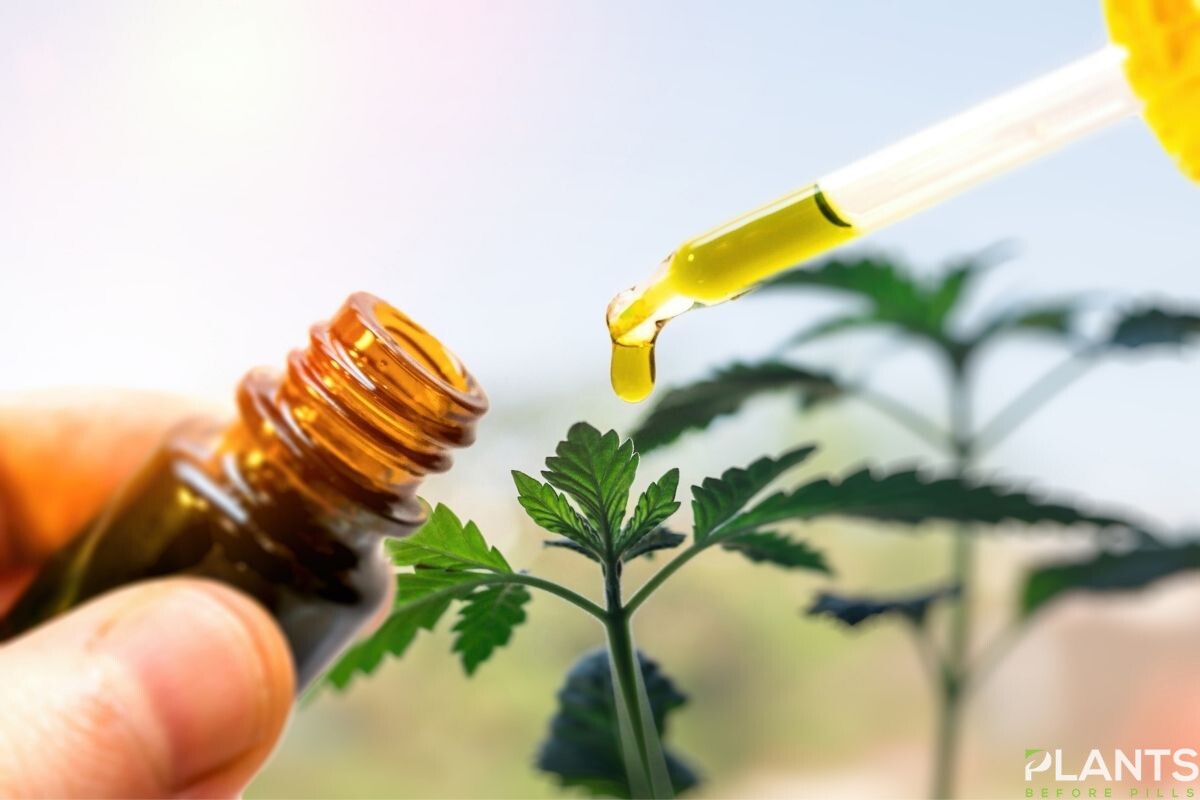 CBD, a natural chemical, may be able to assist you in doing so without causing you to develop new addictions. You'll learn how CBD can reduce alcohol consumption.
Once alcohol becomes a crutch instead of a leisure beverage, the fun is essentially lost. In the year 2012, 3.3 million people died as a result of alcohol use. When your inner demons plague you, however, statistics will not help you conquer alcoholism.
It is difficult, but not impossible, to overcome alcohol addiction. When it comes to beating an addiction, you want all the support you can get, but you also don't want to fall prey to a new addiction while overcoming your old one.
What Is CBD?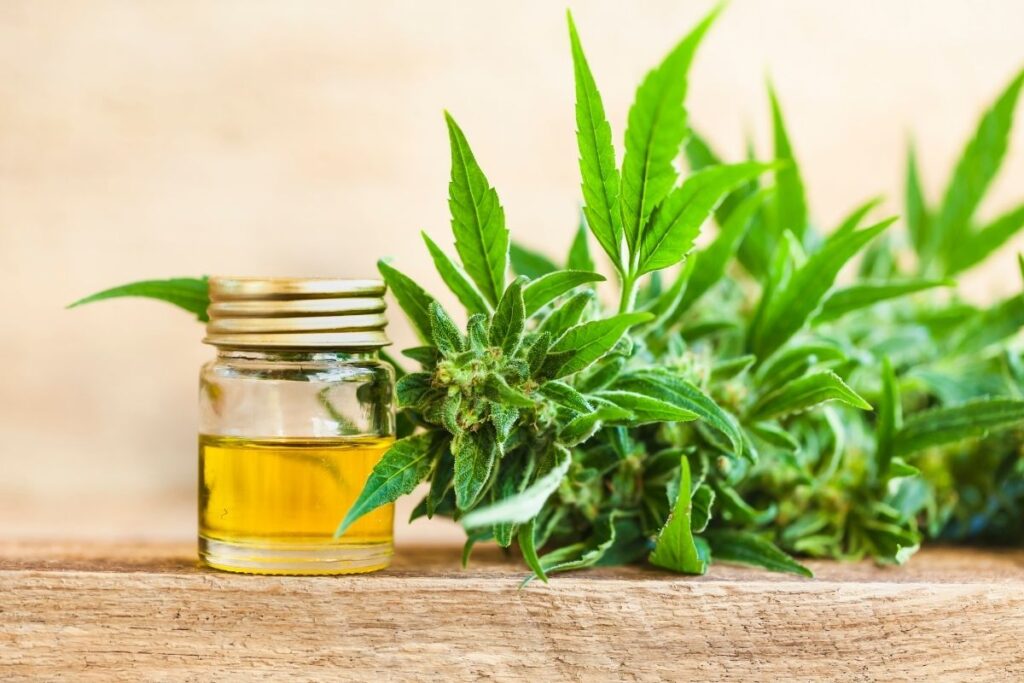 You may wonder what CBD is or have done searches like "CBD near me" to find some at a local retailer. Cannabinol or CBD is a naturally occurring chemical that comes from the same species of plants as weed. With the exception of one significant variation, the two natural substances have a lot in common.
CBD products have less than 0.3 percent THC, but marijuana may contain up to 30 percent THC and make the user feel an extreme sense of euphoria. As a consequence, CBD users do not get high but also do not experience paranoia, heightened anxiety, or hallucinations. CBD is a benign and harmless cannabinoid, according to the World Health Organization (WHO).
Despite the fact that CBD research is still underway, scientists have already recognized the natural compound's promise for a variety of mental and chronic health conditions. Anxiety, sadness, PTSD, insomnia, epilepsy, Alzheimer's disease, Parkinson's disease, diabetes, pain management, and a variety of other health conditions may benefit from CBD.
How CBD Can Reduce Alcohol Consumption?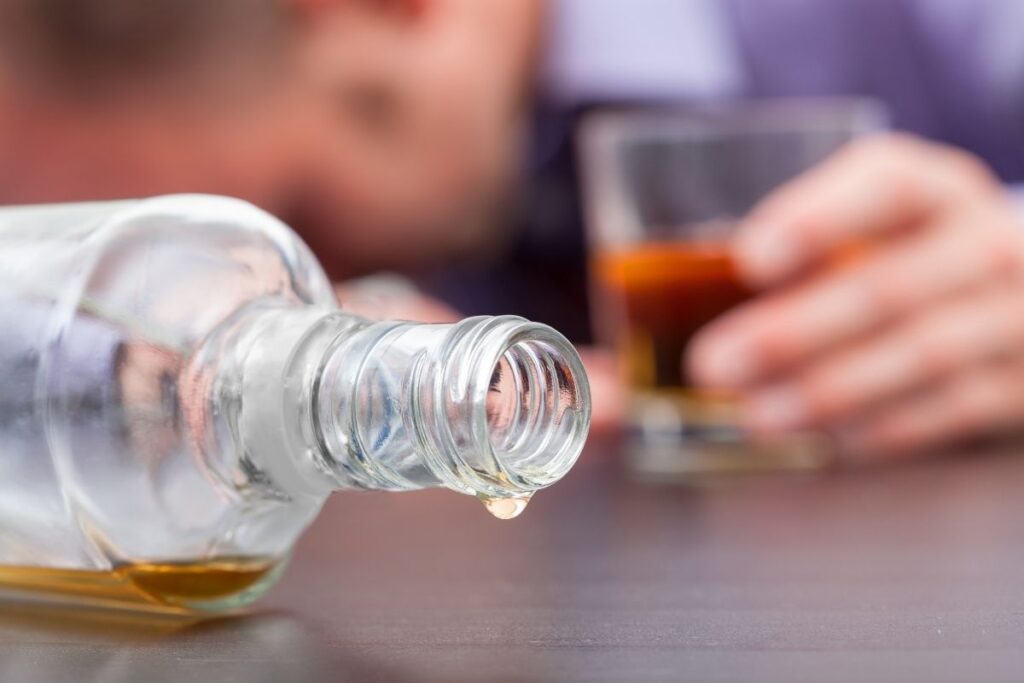 Experts have noted that CBD can suppress the portion of the brain that is normally stimulated by alcohol, narcotics, nicotine, and other buds based on the scant data available relating CBD to alcoholism.
Researchers noted that taking a dosage of CBD made it simpler for addicts to suppress their urges in another study relating CBD and opiate addiction. CBD has been shown to lessen cravings and even the normal sensation of pleasure associated with the use of these drugs.
If CBD lowers the pleasure you get from binge drinking, it becomes easier to cut back on your consumption because you aren't appreciating it as much as you had before. This antioxidant-rich natural chemical is also a powerful weapon.
The latter are necessary chemicals that aid in the neutralization of dangerous cells, also known as free radicals, that enter our bodies through unhealthy methods. Junk food, pollution, smoking, and even drinking may all generate free radicals.
As an alcoholic, you have a high amount of free radicals, and you must fuel your system with more antioxidant properties to reverse the damage. CBD can assist in this area by neutralizing certain free radicals, which can help to avoid health problems including cardiovascular diseases.
When you quit drinking alcohol, you may experience significant withdrawal symptoms. CBD can assist with these symptoms. Anxiety, nausea, vomiting, sleeplessness, and headaches are just some of the symptoms of alcohol withdrawal.
Fortunately, CBD can help alleviate these symptoms, preventing you from relapsing into substance misuse. CBD has no danger of causing anxiety if the THC content is minimal. CBD, on the other hand, has been proven in tests to stimulate the production of more serotonin and an increase in GABA levels in the brain.
CBD, at large dosages, can shorten the time it takes a user to fall asleep and help you sleep for longer if you've developed insomnia. It can even help you with headaches and other types of discomfort. CBD has been proven in studies to offer a lot of promise in treating pain that is difficult to treat, such as severe pain.
The Bottom Line
CBD may had shown results of its benefits and advantages when it comes to reducing alcohol consumption, but as always recommended, it's best to consult a doctor before taking anything to control alcoholism.
CBD Vaporizing Pens: What To Know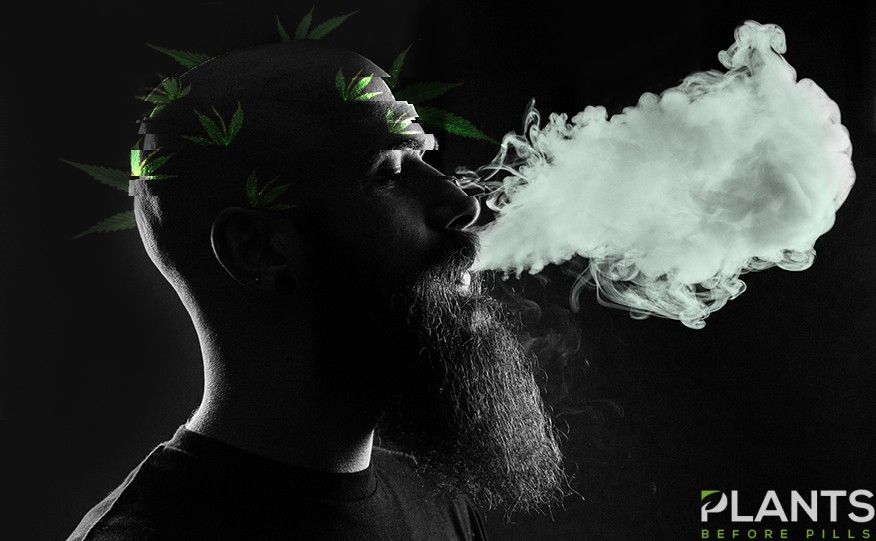 CBD vaporizing Pens allow CBD to be inhaled directly into a person's lungs and absorbed into the bloodstream. CBD vape pens come in a variety of sizes and hundreds of different models to allow the customization of one's experience. Overall, CBD vape pens consist of a battery, atomizer, wire coil or ceramic unit, storage chamber, and mouthpiece, with a range of available optional extras. The e-liquid contains a pre-measured dose of CBD and is added to the device's storage chamber, or the device directly, via a cartridge. The battery collects charge and transmits power to the atomizer, which then heats either a ceramic unit or wire coil to a specific temperature. The required temperature varies according to the e-liquid and individual's preference. Some devices allow modification, while others have a pre-set temperature. The e-liquid then comes into contact with the heated ceramic unit or wire coil and vaporizes. This vapor is an inhalable mist that allows the user to absorb all products in the e-liquid directly. CBD vape pens are activated via a pull-to-draw system, which means the device turns on permanently when the user takes a puff, or via a button. There are two main types of CBD vape pens; disposable and battery-powered.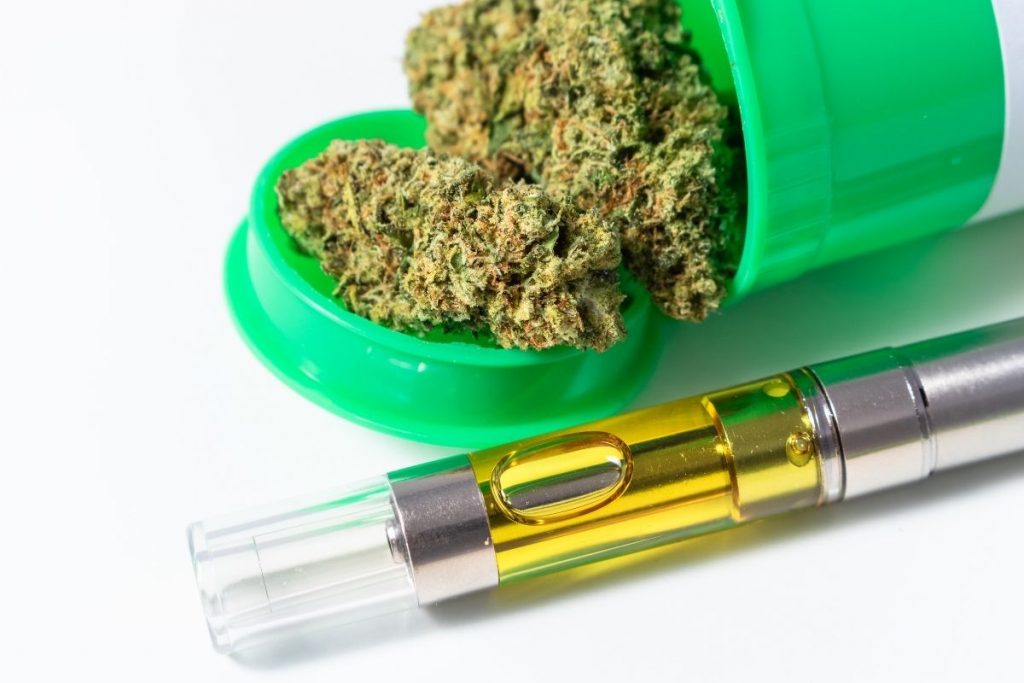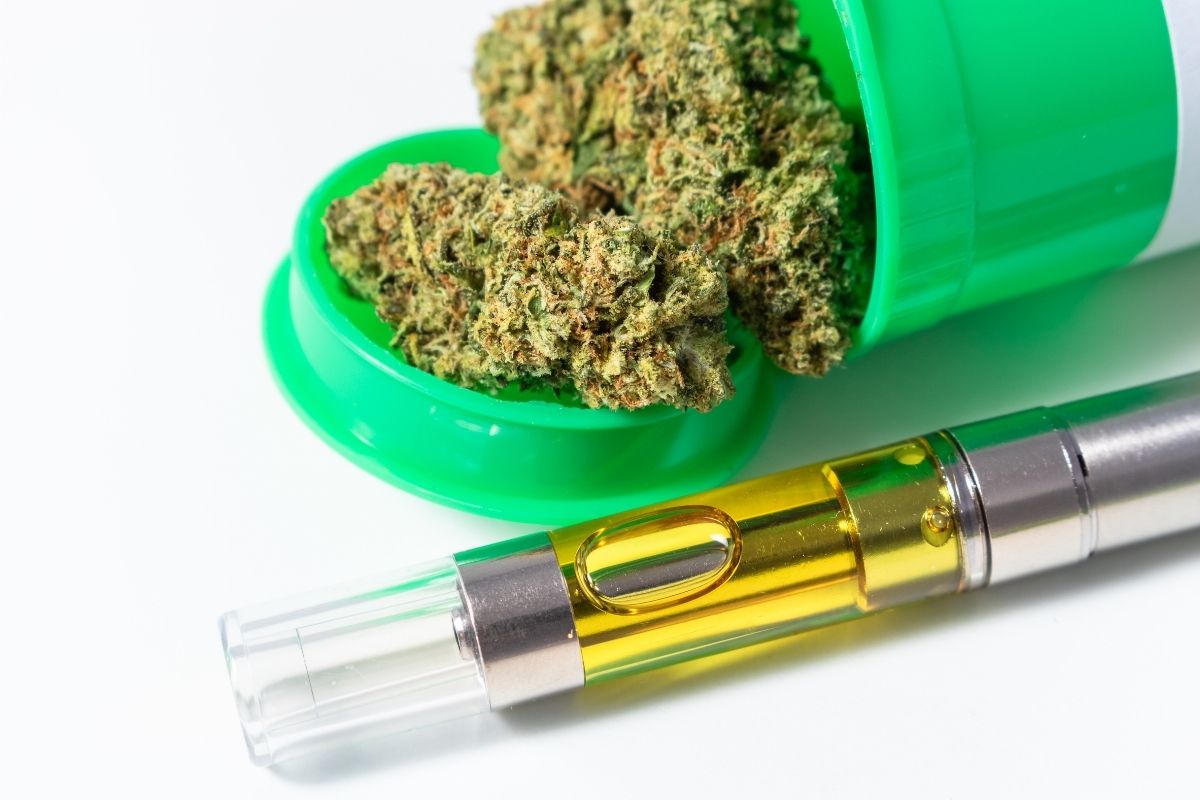 Disposable CBD vape pens come with a pre-measured amount of e-liquid and hold a certain amount of charge. These vape pens are not rechargeable and the battery usually lasts for 30 days after turning on with the initial puff, with a total of approximately three hundred puffs available. After use, as the name suggests, these pens are disposed of, and a new unit must be purchased. Disposable vape pens are self-contained and are therefore unmodifiable. If problems arise during use, there is no option for troubleshooting. Depending on the issue, the unit may be returned, and a new unit must be purchased.
Battery-powered vape pens are rechargeable and can be used over a longer period if maintained correctly. The battery must be charged, coils cleaned, and temperature set correctly to avoid burning the CBD e-liquid. The coil can be primed by gently blowing on it and taking dry hits without the battery. The storage chamber devices allow users to purchase e-liquid separately from the vape pen and refill in any quantity, as needed.
Cartridges provide a pre-defined quantity of e-liquid to the user, are a removable part of the vape pen, and are disposed of once empty. Cartridges always contain the e-liquid storage chamber and sometimes other parts of the CBD vape pen. If a CBD vape pen cartridge stops working, there are several things to troubleshoot. The holes of the cartridge may be clogged with oil and must be cleaned. The cartridge may be cold making the oil too viscous, which requires gentle warming. The cartridge may no longer be connecting with the battery contact, which may need re-alignment and cleaning. Or the vape pen settings may need re-adjusting. If problems persist, the CBD cartridge and vape pen should be taken to a dispensary for further diagnostics.
Strangest CBD Products in the Market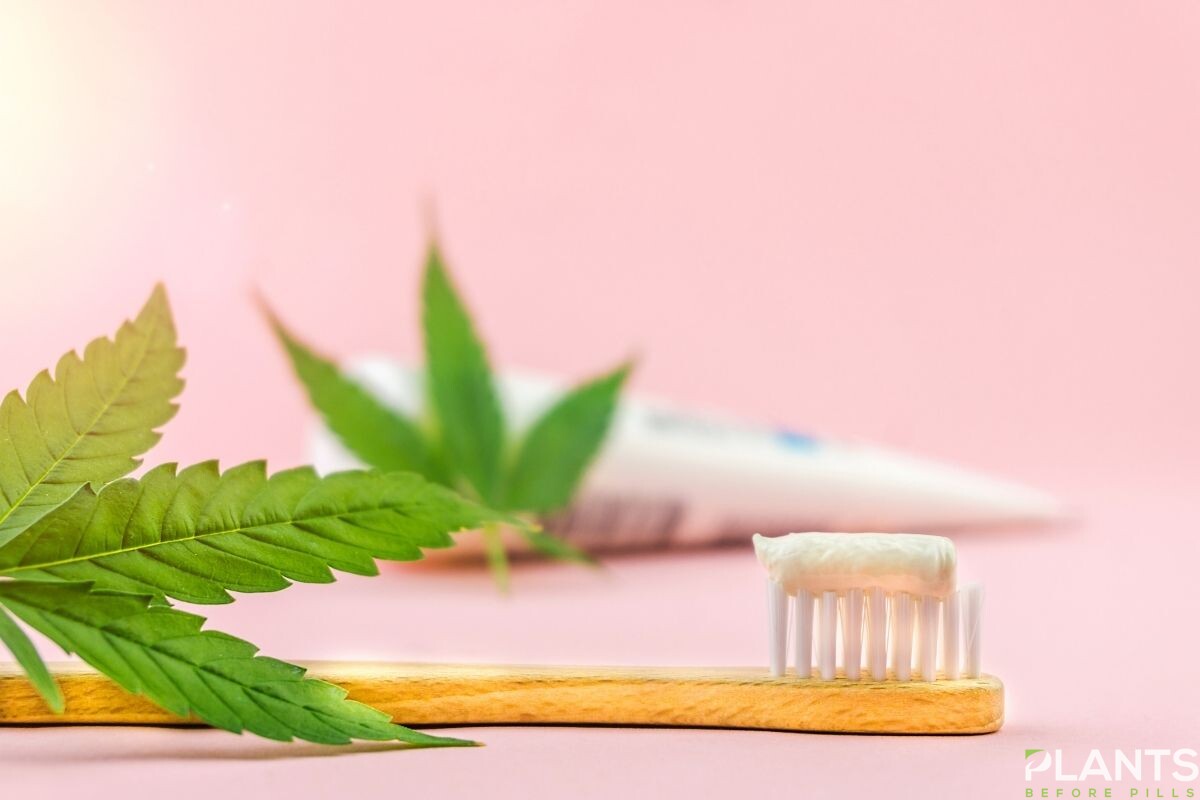 CBD has been lauded as a "cure-all" during the past several years, with many companies claiming to be able to help with every condition or problem. New businesses and products based on CBD are springing up all over the place, some of which are surprisingly specialized.
In this article, we will give you the list of the strangest CBD products available in the market today. Read on for more details.
Strangest CBD Products
#1 CBD Facemask
It is not uncommon for CBD products to claim that they would provide immediate pain relief and even reduce anxiety. Similar results may be achieved with the help of Joy's CBD face masks, which include hemp extract to nourish and rejuvenate the skin.
Joy's CBD facemasks, infused with hemp oil rich in phytocannabinoid extracts and supportive extracts like black licorice and rosemary, help battle the aging effects of pollution and stress on the skin, making it seem more vivacious.
#2 CBD Toothpaste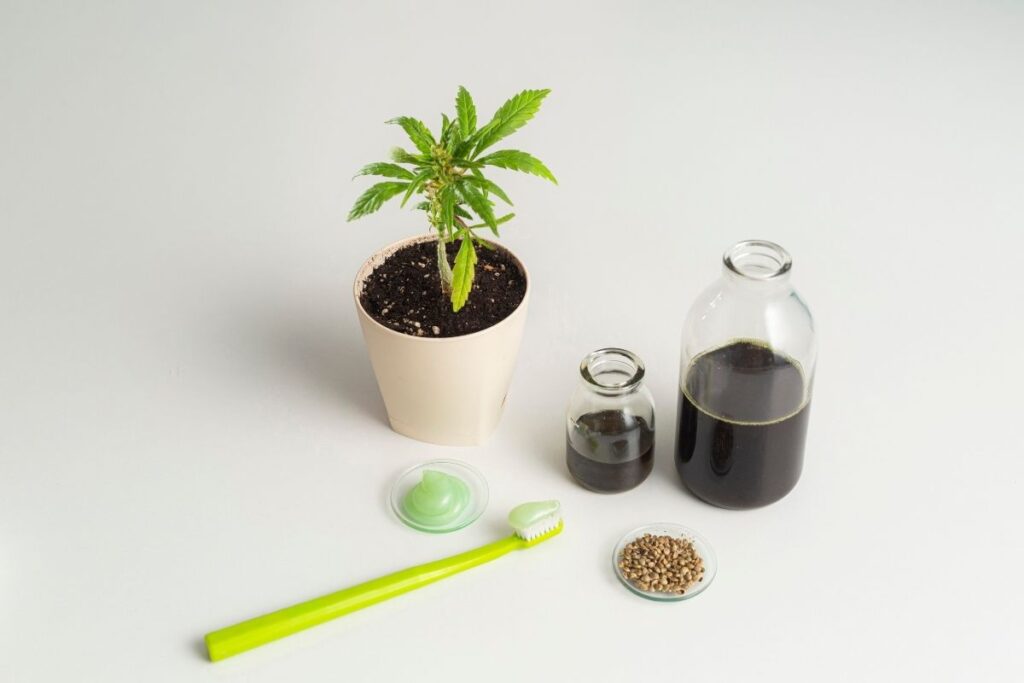 Make your minty-fresh toothpaste even more green with AXIM Biotechnologies' Oraximax CBD toothpaste, which offers additional advantages that generic brands can't match up to
If you suffer from gingivitis or persistent discomfort, Oraximax toothpaste may be able to help. Using CBD toothpaste may also help heal teeth that have been damaged by cavities, so it's worth discussing with your dentist.
As stated by Axim, their chewing gum is able to deliver CBD into the body via oral mucosa, or mucosa that lines the mouth's inside. As a result, it skips the liver and acts faster than edibles or vaporizers. With Impression Healthcare, the company has collaborated on a clinical periodontitis therapy study using the firm's CBD toothpaste.
#3 CBD-Infused Bed Sheets
A company named Royal Heritage Home has launched a line of CBD-infused bed linens and pet beds in an effort to alleviate sleeplessness, stress, and acute pain disorders.
While the 200-count percale sheets for the bed come in a variety of colors, they are made of organic cotton and are available in 12 different hues for the pet bed. So if you're having trouble falling asleep at night, this may be an option to consider.
#4 CBD Toilet Paper
Nordic Botanics, a British firm, claims their CBD-infused rolls may "wipe away your troubles." Each five-ply sheet of Nordic's infused rolls contains 5 milligrams of CBD. That equates to a dosage of roughly 30 milligrams every restroom visit.
They say the CBD is absorbed via your buttocks via the Cannabidiol Rectal Absorption Protocol infusing the toilet paper sheets. Many people have reported relief from constipation and other digestive issues after using CBD, which has a relaxing effect on the muscles of the digestive system.
Only a small number of research have been done to determine if toilet paper may transmit CBD into the skin through a wiping action. Damaged tissue has been found to be less sensitive to pain and inflammation when CBD is used.
#5 CBD Clothing
One of Nufabrx's apparel lines includes medicated compression knee sleeves. The company says these sleeves can provide "temporary alleviation of mild aches and pains, or muscles and joints linked with simple backache or arthritis"
They have a collection of CBD-infused socks for your feet in their CBD Collection that are "constantly nourishing your skin while offering calming relaxation." Acabada introduced a collection of sportswear laced with CBD to complete the look. Putting on the correct clothes, according to these companies, is the key to feeling better.
Takeaway
There is a lot of scientific evidence to support the medicinal properties of CBD. All of this amounts to a strong incentive for businesses to develop bizarre items across industries you never could have imagined only a few years ago. Since this new development is a symbol of the cannabis industry's expansion and general acceptability, many CBD enthusiasts think it's great.