CBD Bath Bomb: 6 Health Benefits You Can Get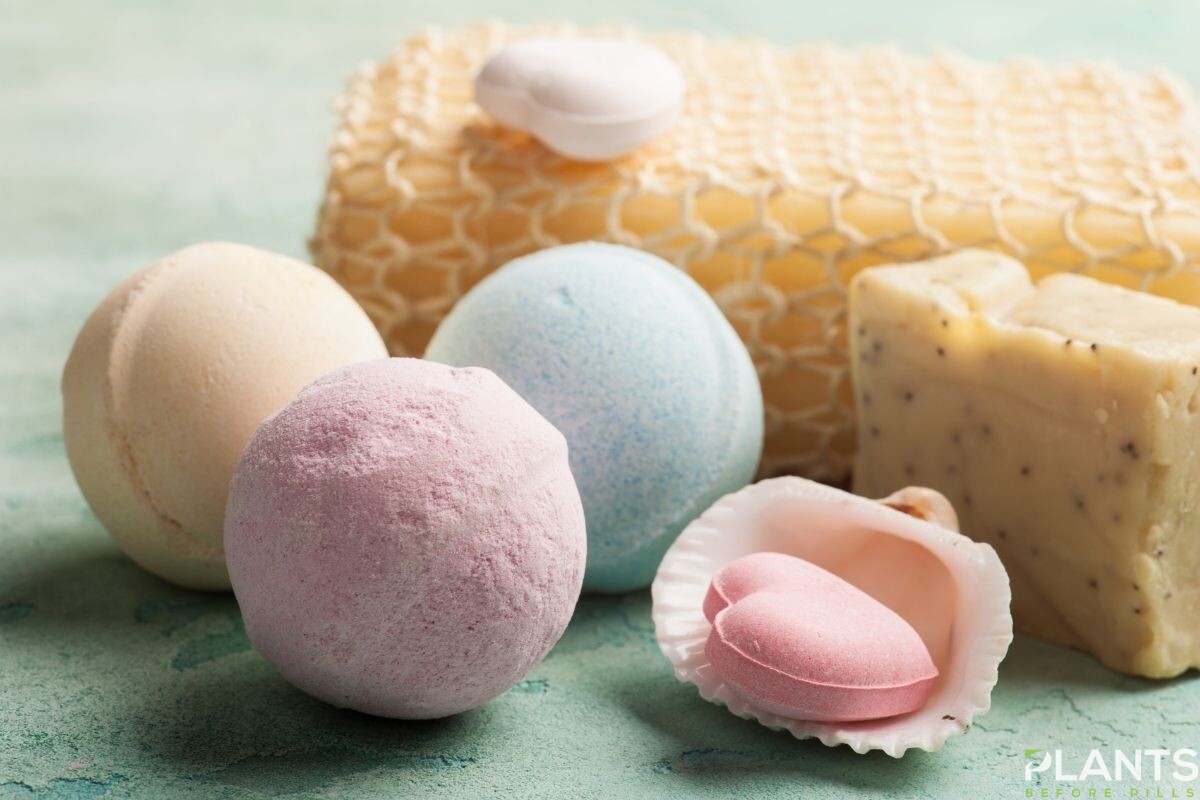 Taking a warm bath gives many advantages to your physical and mental well-being. More so, bath bombs are on trend these days as it makes your bathing experience extra wonderful. Aside from regular bath bombs, there is actually a CBD bath bomb.
Soaking in a warm bath with CBD bath bombs is probably the most relaxing among other CBD applications. CBD is a non-psychoactive substance present in hemp. It has been shown to alleviate stress, aid sleep problems, ease muscle pains, and more.
6 Health Benefits of CBD Bath Bomb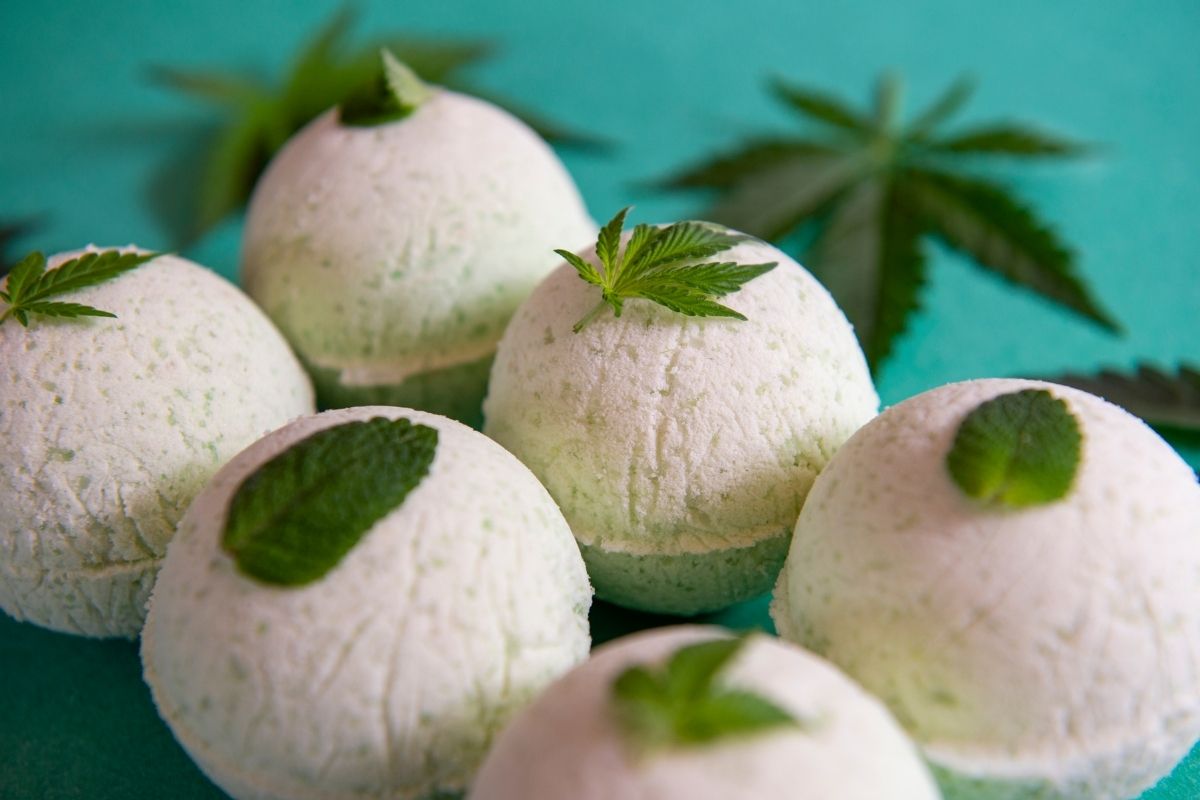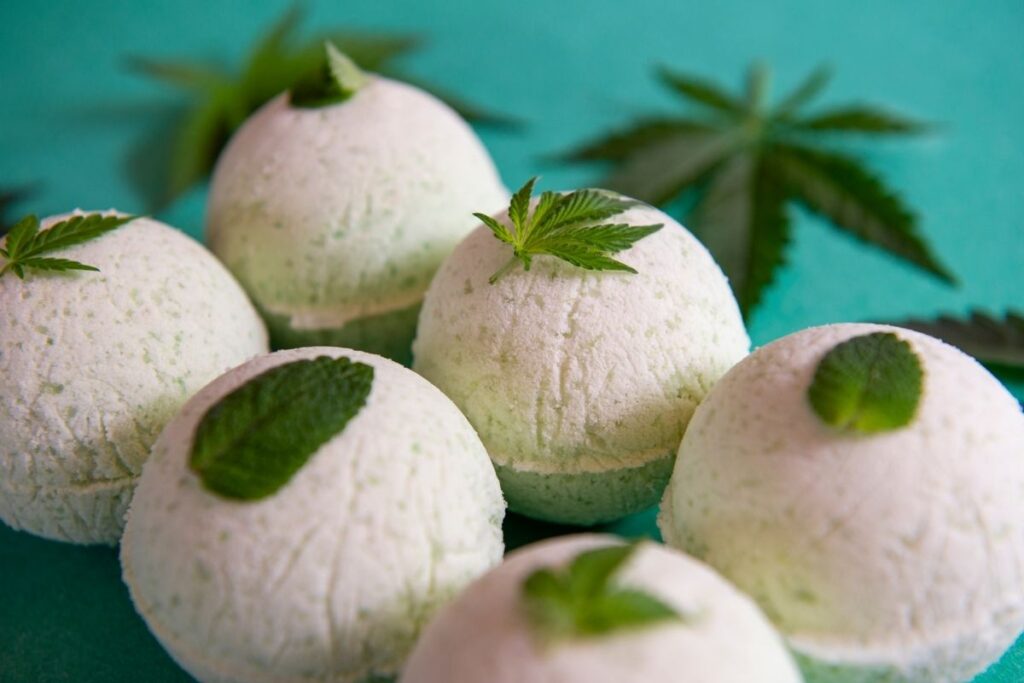 Offers Relaxation
Treat yourself with a CBD bath bomb if you need a relax and relieve stress. CBD bind with the body's neurotransmitters, like serotonin and dopamine, when they enter the bloodstream. Due to the substances' ability to enhance moods, they are known as "happiness chemicals."
Soothes Body Aches and Pains
If you are suffering from arthritic pain, chronic pain, cramps, sore muscles, or other muscle-related aches, a CBD bath is highly beneficial for you.
Taking a soothing bath with a CBD bath bomb will ease the discomfort you are experiencing as CBD has anti-inflammatory and pain-relieving effects.
Restores and Nourishes Skin
When you use CBD products on your skin, you can receive a range of positive effects. CBD can offer nourishment to the skin. It will soften and give your skin a youthful glow.
Moreover, CBD can assist with skin conditions including acne, eczema, and psoriasis. It reduces irritation and redness. CBD soothes the skin because of its anti-inflammatory properties.
Combines CBD and Epsom Salt
Epsom salt has been present in baths for muscle relaxation. It can eliminate toxic toxins from the body, enhance mood, and general health improvement. These effects are also found in using CBD.
Therefore, combining both in CBD bath bombs is significant because they function together to offer similar benefits.
Provides Mental Clarity
CBD can significantly improve your ability to think clearly. A CBD bath bomb can increase serotonin levels and engage with other neuronal systems that regulate emotion and memory.
Helps in Aromatherapy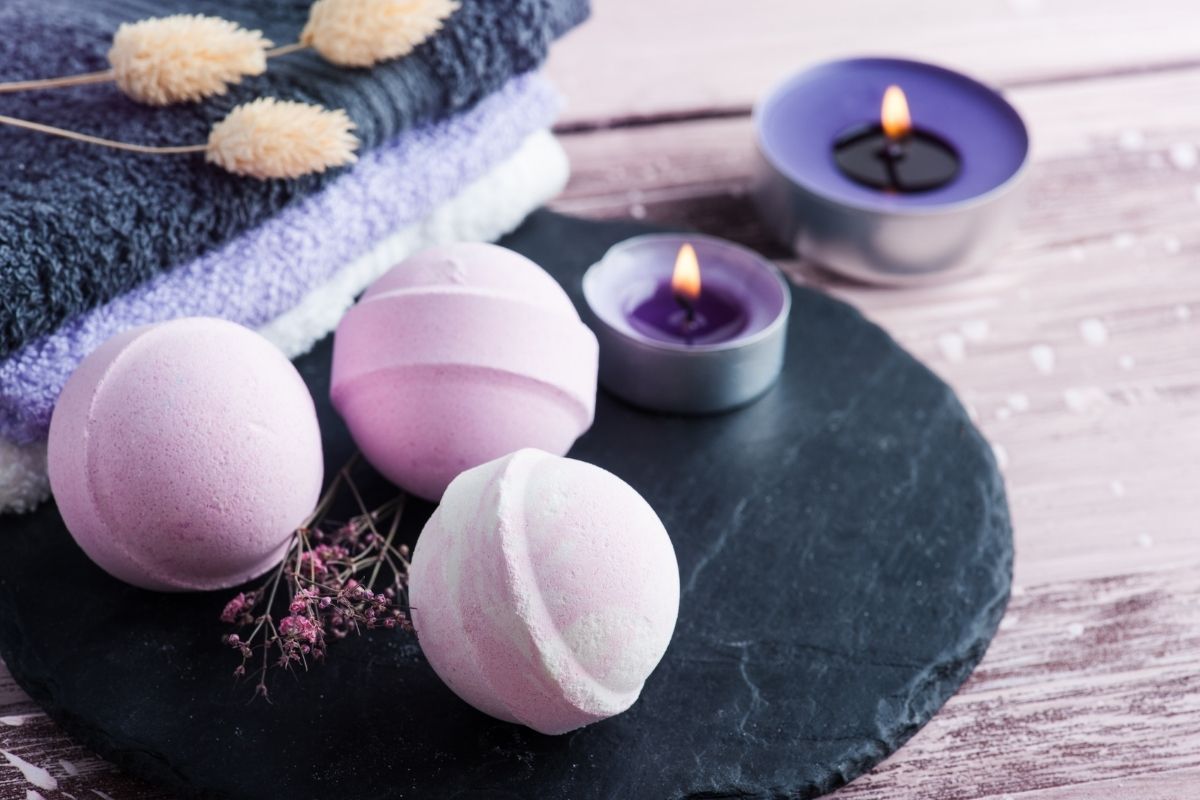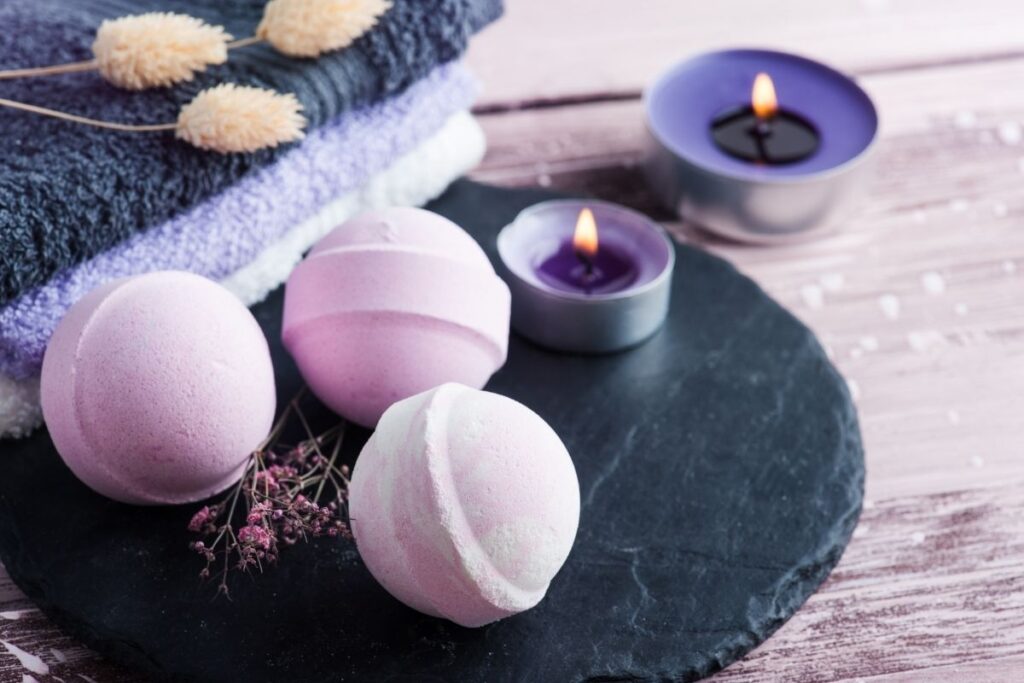 The heat from your warm bath generates humidity. It serves as a channel for CBD and essential oils to directly penetrate the body.
Aromatherapy has been proven to enhance sleep and immunity, relieve headaches, alleviate stress and anxiety, and also combat bacteria and viruses in the body.
The Bottom Line
CBD comes with several health advantages that you can get from a CBD bath bomb. CBD in bath bombs can deliver its effects in minutes because it is quickly absorbed and spread across the body.
CBD provides healing and relief that causes relaxation. It also helps to aid in the treatment of aches and pains and supports good skin conditions. You can boost your self-care regimen by using a CBD bath bomb in your bath time routines.
The Trouble With Most CBD Products Is Too Many Ingredients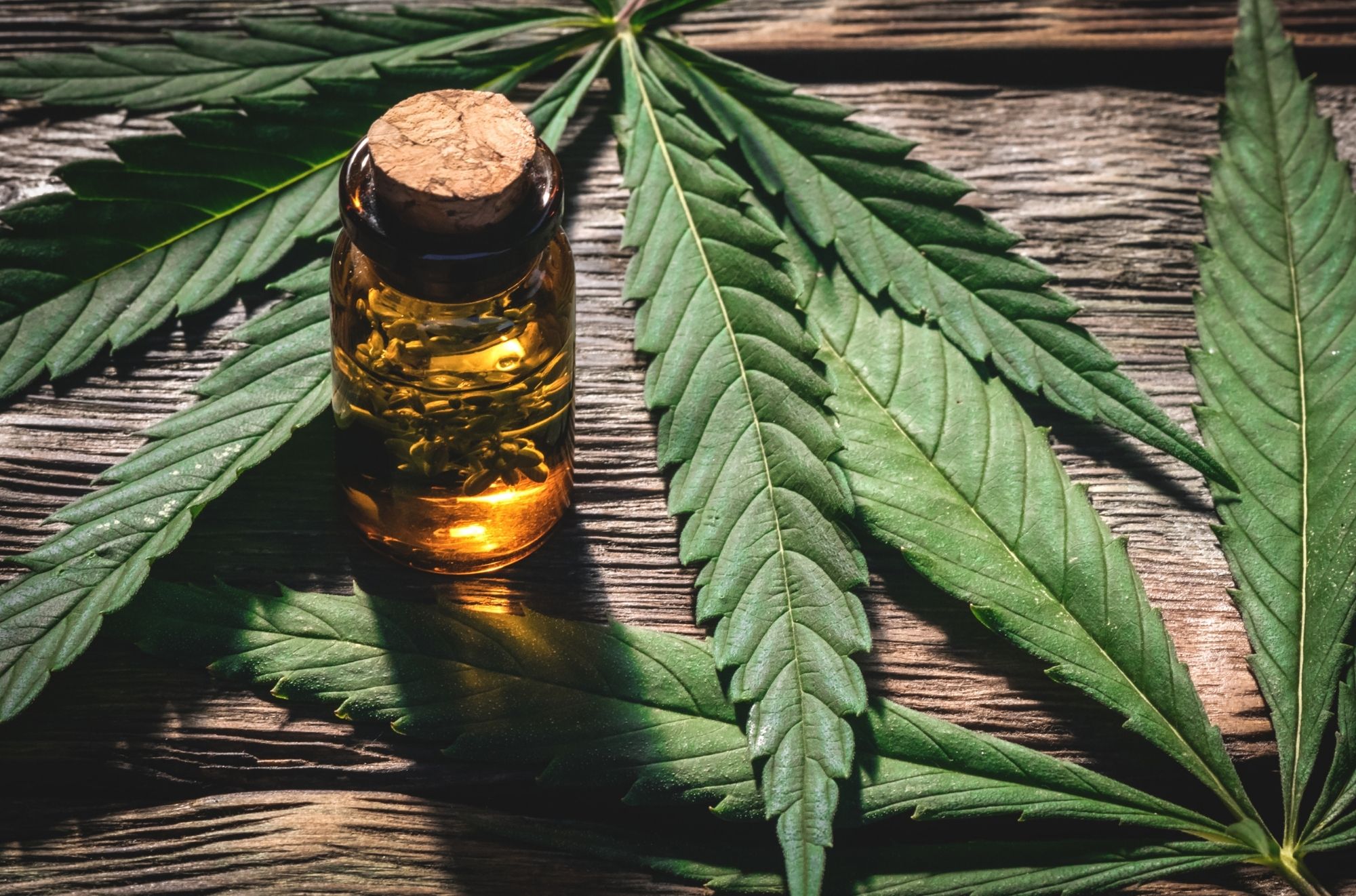 In just a few short years, CBD oils have become a sensation.  Ever since the Sanjay Gupta special on CNN a number of years ago where CBD was discussed in relation to a young girl's apparent successful treatment for a certain type of seizures, it was off to the races for CBD. Then the substance was controversial and believed to the illegal by many. That all changed for the most part a number of years later with the passage of the 2018 Farm Bill, which created a sort of legal cover for CBD derived from hemp provided it had below a certain miniscule amount of THC, the substance in marijuana that produces a psychoactive response.
Prior to the Farm Bill of 2018 there were a relatively small number of CBD companies, including Charlotte's Web, the company whose owners were interviewed by Sanjay Gupta for the aforementioned CNN Special. Most of these companies were then producing basic pure CBD products, which mostly consisted of the extracted CBD in oil, or carrier oil. At this point in time there were no gummies or capsules but just the basic extracted CBD in an oil.
After the Farm Bill, the floodgates opened and many new companies started getting in on the bandwagon. The more the competition expanded the more the new entrants into the market sought to differentiate their products in an attempt to grab some market share. One of the ways the companies did this was to combine CBD with other ingredients, often many other ingredients. An example of this is the brand Garden Of Life CBD whose products have many different ingredients.
There are a number of products nowadays that are loaded with unnecessary ingredients. There are a number of potential problems that can accrue as a result of numerous different added ingredients, as well.
First and foremost, there are a number of potential, albeit often unproven, benefits to using CBD itself. So, who needs all the extra ingredients? Further, if you examine most of the ingredients that are being used as added ingredients in many of these more recent CBD products, many of these extra ingredients have potential side effects. There is limited science as to the benefits but lots of evidence as to the possible side effects. Added to this is the issue of what happens when all these ingredients are added together. How do they interact with one another?
Let' say a person takes a CBD formula with twelve added ingredients. There are a number of products that fits this scenario. Then let's say the person taking the product develops stomach cramps when taking the product. Is it the CBD that is causing the problem or one of the other twelve ingredients? Of course it is impossible to know.
The bottom line is why mess around with a promising substance like CBD by adulterating it with a bunch of totally unnecessary ingredients. Seems the best bet is a pure, lab-tested authentic CBD with minimal ingredients.
Can I Use CBD While in Recovery?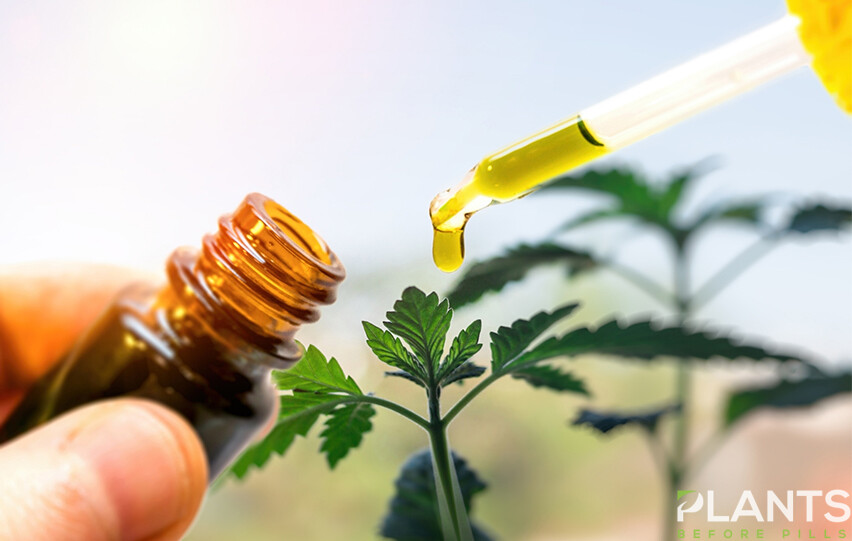 Cannabidiol or CBD — a non-euphoric extract of hemp — is lauded by many as a substance that can bring relief on the difficult path to recovery from addiction. Users claim that CBD helps to reduce cravings, calm anxiety, and lessen the physical pain that may have led to substance abuse in the first place. 
As positive testimonials abound online, sites like Save on Cannabis have experienced a surge in CBD-related web traffic. But is the link between CBD and sobriety proven? And are you still considered "sober" if you use a cannabis extract on a regular basis?
CBD Is Not Marijuana
Using a cannabis derivative on the path to sobriety might seem a little counterintuitive. After all, isn't marijuana a drug? Fortunately, knowledge about the cannabis plant and the many active compounds it contains helps us to understand the key differences between CBD as a compound and marijuana as a recreational drug.
CBD Is Derived from Hemp
CBD in the United States is sourced from hemp rather than marijuana. Hemp contains naturally low levels of THC — the compound in cannabis that gets you high — and high levels of the therapeutic, non-psychoactive cannabinoid CBD. By law, hemp can contain a maximum of .3% THC, not nearly enough to elicit a psychoactive response.
CBD Is Non-Addictive
Studies show that cannabidiol is not addictive. Unlike tetrahydrocannabinol (THC), which is present in large amounts in marijuana, CBD does not significantly affect heart rate, blood pressure, or cognitive function and is not associated with patterns of abuse.
CBD Does Not Cause Impairment
CBD does not alter the senses or impair physical coordination like THC and marijuana. Rather, CBD might actually help with attention, improve memory, and protect key neurons in the brain. This differentiates CBD from alcohol and other substances that impair the user at certain thresholds.
How CBD and Sobriety Are Linked
Doctors do not yet have enough evidence to prescribe CBD for recovery, but studies so far look promising:
A 2015 review indicated that CBD might be helpful in nicotine and cannabis use disorders.
A 2018 preclinical rat study showed that transdermal CBD reduced addicted rats' anxiety and reduced drug-seeking behaviors related to familiar triggers and stress.
A 2019 review indicated that CBD may help to prevent cocaine and methamphetamine use disorders as well as helping to prevent a relapse.
A 2019 double-blind study showed that CBD was more effective than a placebo for reducing symptoms of social anxiety disorder (SAD) in Japanese teenagers.
Several peer-reviewed studies have shown that CBD may help with pain — including neuropathic pain and arthritis-related pain.
Several peer-reviewed studies have shown that CBD is not habit-forming (i.e. addictive) by itself, even though marijuana often is.
Making the Best Decisions for Your Health
If you're struggling with recovery from substance abuse, CBD may provide a suitable option for increasing your comfort level and staying clean. However, there are a few things to keep in mind when considering CBD and sobriety:
CBD Comes in Many Forms
The CBD industry is largely unregulated, and products vary in their composition. Choose a CBD product that is third-party lab-tested, accurately labeled, and free from THC if you live in a state or city where THC is illegal.
CBD Dosage Takes Time to Perfect
As a substance that acts to balance your body rather than provide an immediate "hit," CBD can take time to produce any noticeable effects. Start with the lowest dose possible and gradually increase the dose until you find your "sweet spot."
Your Friends and Family Might Not Understand
When you're coming off alcohol and/or drugs, your loved ones might become concerned when they find out that you're using a cannabis extract. To calm their doubts, learn as much as you can about the therapeutic benefits of CBD.
CBD and Sobriety: The Takeaway
While cannabidiol is definitely not a cure-all and further research is needed, this hemp-derived, non-addictive extract could be just the thing you need to help you on the path to recovery. For best results, consult with a knowledgeable healthcare practitioner and use only high-quality, lab-tested products.
CBD Cigarettes vs Regular Cigarettes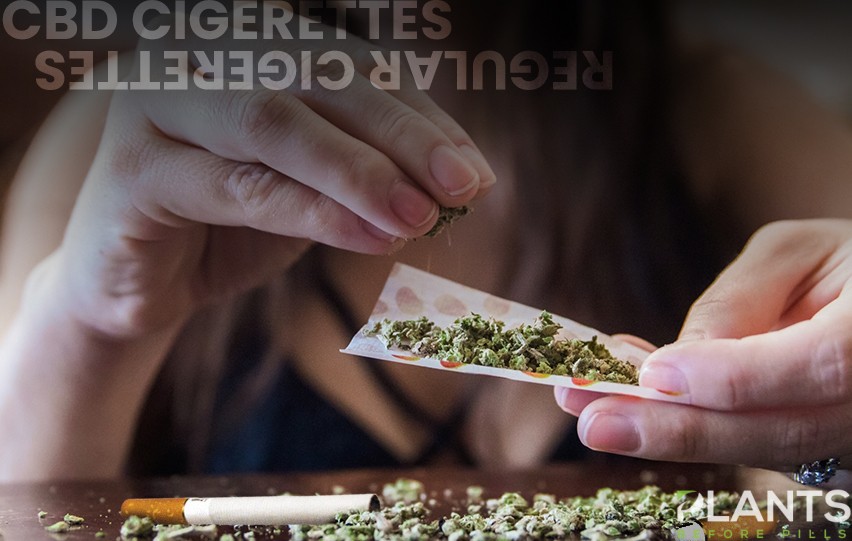 Cigarette smoking is facing downhill in recent years but still, about 14% of Americans are addicted to tobacco cigarettes. Some people find it difficult to give up the act of lighting a cigarette and smoking. Thankfully, there's a healthier alternative. It eliminates the health risks and doesn't get you high.
CBD flower cigarettes have become a well-accepted alternative. They imitate the same feeling as traditional smoking but is not addictive. CBD absorbs into the bloodstream very fast and hits within minutes. The reason people prefer it is the calm and relaxing effect it has on the mind. Researches have claimed the potential of CBD to act as health supplements in treating different ailments like depression and anxiety, stress, Alzheimer, etc.
CBD Cigarettes vs Regular Cigarettes – How are they different?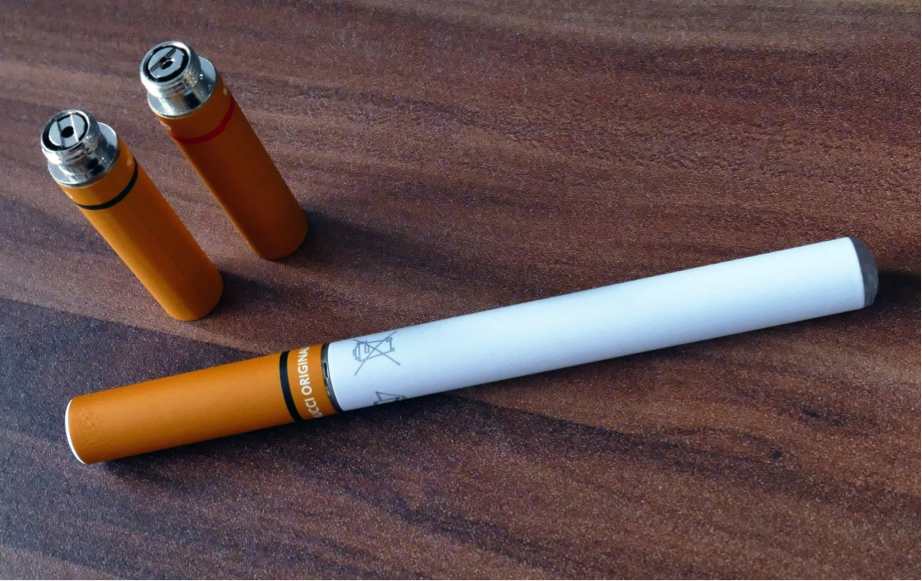 1. No presence of Nicotine
Every type of cigarette contains some amount of nicotine which is the stimulating substance. Smokers and even non-smokers often indulge in nicotine vape products. No matter if it is paired with other substances like tobacco or not, nicotine has dangerous outcomes.
Regular or high-level usage of nicotine hardens the blood vessels, resulting in hindrances in the pathway of blood flow and an increase in the risk of cardiovascular disease. Tobacco is often a reason for oxidative stress, which affects the body at the cellular level and reduces life expectancy.
However, CBD cigarettes are free of nicotine traces. Alternatively, they are rich in cannabinoids, flavonoids, and terpenes. These constituents are agreed to have potent benefits and also work as antioxidants in the body.
2. No Addiction
Nicotine is addictive in an endangered way. This substance creates chemical dependence which lures the brain to want more nicotine. The withdrawal symptoms are very hard to surpass. People trying to cut off nicotine often suffer from irritability, mental instability, unreasonable emotional flips, nausea and other uncomfortable symptoms.
CBD is not addictive in any way. THC, which also found in plants of Cannabis genus has addictive properties but CBD is free from such addictive qualities. It does not generate any chemical or psychological dependency.
People who are in the path of quitting tobacco can calm their symptoms of nicotine addiction by switching to CBD cigarettes. The driving factor behind cigarette addiction is a dependency on nicotine. Many people develop a psychological addiction to the act of smoking. As CBD cigarettes feel and burn the same way tobacco ones, they are used as substitutes to satisfy the psychological disruption caused by quitting tobacco smoking.
3. Safer ingredients
Tobacco cigarettes are crowded with different dangerous additives. Even the primary ingredient, nicotine is highly unsafe. CBD hemp cigarettes are free from such added chemicals. However, the hemp is needed to be grown properly so that there are no contaminants.
4. Enjoyable factor
What excites cigarette smokers is the "rush" or buzz they feel while consuming nicotine for the first time. But once the addictive tendencies settle in, smokers only experience an irritating craving which can be only temporarily satisfied by taking a drag. Within only a few weeks of consuming nicotine, the enjoyable factors perish away. Smokers are left with no choice but continue smoking to satisfy the cravings.
CBD, on the other hand, does not have any strong addictive effect. Users can enjoy a mild feeling of relaxation. CBD smokers are not compelled by their cravings to take up another cigarette. They only smoke by choice, when they want to re-experience the soothing, enjoyable feeling.
5. Taste and Smell
Tobacco smokers repel the people around them. The smell is so stinky that everyone within 10 feet can understand that the person is a tobacco smoker. Not only does tobacco leave behind an overpowering odour, but the smoke also penetrates through the clothes and sits on the skin. Wherever the person goes, they are bound to carry around this unappealing smell.
Tobacco does not taste flavourful. People are stuck with one monotonous taste. But it is not the same with CBD cigarettes. CBD hemp flowers are enriched with flavourful, aromatic oils such as terpenes and flavonoids. Smoking hemp fills you with a delicious experience, and even who do not smoke it, will agree that the smoke of Cannabis sativa is very likeable. The smell does not linger and leaves behind traces. Once you are done with your final puff, everything goes back to normal.
6. Cost
Some smokers limit their intake to 1-2 per day. Others use up half a pack and some go through the whole packet in it. It is not out of the pleasure they get from smoking, but rather the compulsion of addictive nicotine that they light up so many without realising how much it is costing them.
CBD cigarettes allow you to be in control, as there are no addictive substances added. You can light it up or throw away whenever you feel. There is no compulsion, as a result of which, you will be considerably spending less per month.
Cigarette smoking often begins as a youthful act but it soon becomes a nicotine addiction which eventually shows a major impact on health and finances, if not controlled. Smokers, in the attempt to discard smoking, often switch to nicotine patches or vape, failing to realise that nicotine in any form is prone to cause serious health hazards.
Switching to CBD cigarette is the smartest solution. It deals with tobacco and nicotine addiction simultaneously, while maintaining the comfort of smoking. CBD will never form into a habit and people are highly admiring the health benefits that are complementary.