CBD Gifts: 2021's Hottest Items for the Holidays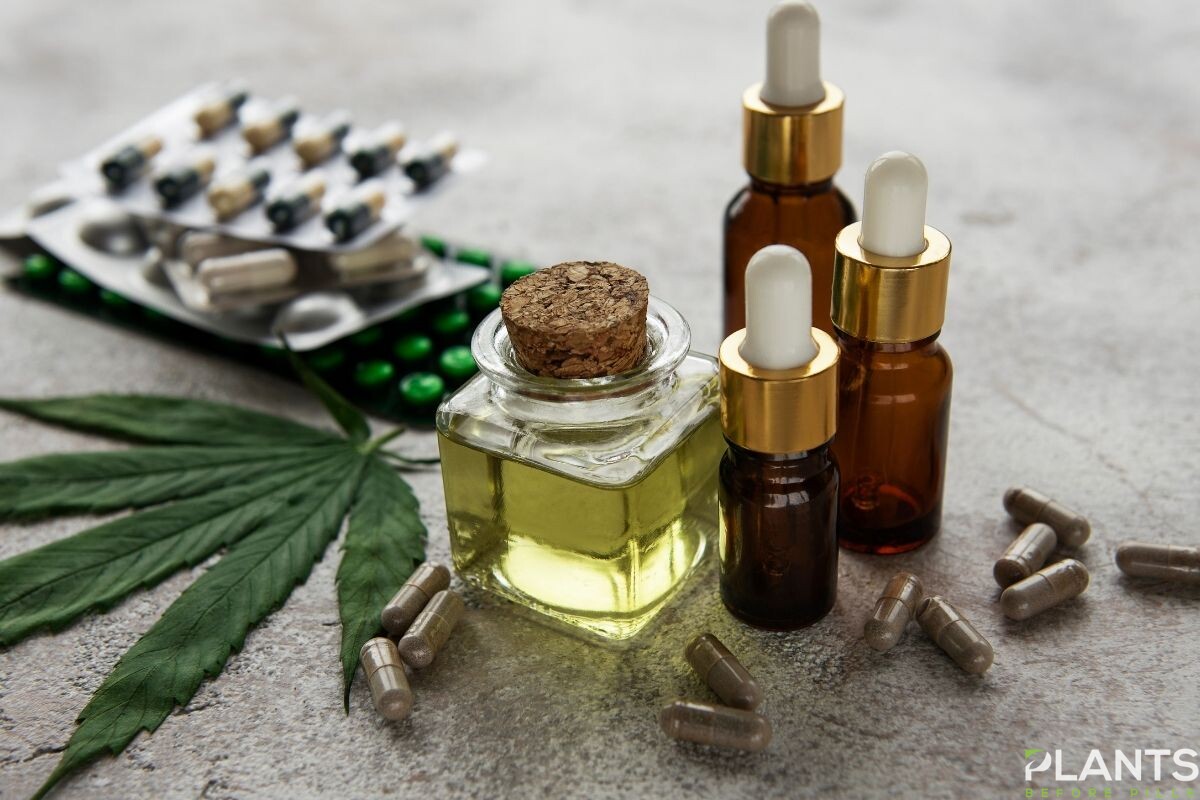 A new nip in the air across the country signals the start of the Fall and the holiday season. People look to wrap up what has been a rough couple of years (Due to COVID-19 and its effects on the world and economy). Now more than ever is a time to be grateful for being alive and well enough to read this post.
With Halloween fast approaching, Thanksgiving around the corner, Christmas just after, and NYE closing out the year, now is a great time to start thinking of gifts for your friends and family. If you are new to the wonderful world of CBD, read on.
What is CBD?
CBD, short for cannabidiol, is one of the most beneficial cannabinoids found in cannabis plants. It is a naturally occurring compound valued as ancient medicine and has seen an incredible resurgence thanks to the 2018 Farm Bill. It is currently being tested to evaluate if it can help patients fighting various conditions, including epilepsy and cancer. It is non-addictive and doesn't cause psychoactive effects like some other medications used to treat the same diseases, making it safer than many drugs currently on the market.
Why is CBD an excellent gift option?
There are many reasons why CBD is a great gift option, and it starts from its many healing and therapeutic properties. CBD has been used to decrease inflammation within the body, help fight seizures and epilepsy, and help with acne. Fiorè is a brand that specializes in CBD products that address many of these ailments and would be great for stocking stuffers as well! Here are a few products you can shortlist this holiday season:
Vegan CBD Gummies
Gummies are just as flavorful as they are impactful. This is an excellent way to consume CBD and get some relief from pain and inflammation. Many people prefer gummies over CBD oil as it has a more pleasant taste and is generally more satisfying than oil.
CBD Skin Cream
CBD skin cream may be helpful for people with various health conditions, including eczema, psoriasis, arthritis, and inflammation. Even though CBD is not meant to treat disease, it can help improve the situation of sensitive or problematic areas of the body that needs soothing.
CBD Oil Tinctures
Perhaps the most used CBD products out there, CBD oil tinctures are a great way to get CBD into your system. Typically taken sublingually (under the tongue), a few drops daily can provide some "feel good" vibes and healing during the holiday season.
CBD Bath Bombs
Last but not least, CBD bombs make a fantastic gift option for those who enjoy a relaxing bath after a long day. Not only are they small and easy to gift, but there are many different scents available to satisfy any bath enthusiast.
Conclusion
We hope that you have found this post informative as you plan your holiday shopping. You can find many of these CBD products online or in stores. Pick up a handful of CBD items for your friends, family, and even yourself.
Happy pre-holiday season!
Hot Products You Can Find At Your Local Smoke Shop
If you're looking for the newest, coolest products in the smoke shop industry, you've come to the right place! I'm here to help walk you through some of my favorite items that can be found at most local smoke shops. You'll be shocked by the many cool things out there that many people have never heard about. So let's get started!
Premium lighters
Lighters are a common item to find at your local smoke shop. A lighter is a very useful tool for lighting smoking materials, and many different types of lighters are available on the market today. Lighters come in many shapes and sizes, as well as materials and colors. Some traditional styles of lighters have been around for decades, while others have only recently been developed.
Lighter manufacturers have created some stylish new designs that make it easy to use your lighter while also adding a bit of style to your everyday life. Today's smokers can choose from many different types of lighters that may suit their personal tastes best:
Cigar cutters and cigar cases – These items are handy tools for any smoker who chooses cigars over cigarettes or pipes as their preferred smoking method; these tools allow you to keep all of your cigars organized while also making them easy to carry around wherever you go!
Torch lighters – These high-tech devices were designed specifically for lighting up marijuana joints without having any residual smell left behind after using them (since marijuana has such a strong smell anyway). These devices heat up a coil inside so that when air passes through, it smells like nothing more than burning paper!
Glass water pipes
Glass water pipes are another hot product that you can find at your local smoke shop. When it comes to popular products, glass water pipes are right up there with the best of them. They're perfect for people who want something easy to clean and inexpensive but come in many different shapes and sizes. There's no limit to how much fun you can have with them!
Glass is also easy to break if handled improperly, so ensure you're careful with your new piece before using it in public (or anywhere else).
Ash catchers
Ash catchers are an essential part of your smoking experience. They make cleanup easier, they keep your bowl cleaner, and they can make your smoke taste better.
What is an ash catcher? It's a small piece of glass or metal that goes inside the downstem (see below) of your bong to keep ash out of it. Most bongs come with a plastic one these days; if not, most smoke shops sell them for cheap ($5-$10). You should also be careful not to put any ash in there because it will ruin the flavor!
When you're done smoking and ready to clean up, just pull out the ash catcher from its slot in the downstem and dump out all the ashes into another container, like a coffee mug or bowl. That way, none gets left behind in awkward places where it could cause trouble later on.
Torch and dabber kits
A torch and dabber kit is the perfect addition to any collection of smoking accessories. If you're not familiar with torches, they are like lighters, except they use butane instead of flame to light your product. Torch lighters can be used with dry herbs, concentrates, and other types of glassware such as bongs and pipes.
A dabber is a small glass tool used for taking dabs from a wax rig or vaporizer pen. Dabbers are typically made from metal or silicone, though some can be made from wood too! Even if you already have a preferred method for consuming concentrates, it's still worth getting yourself one of these kits because they're inexpensive and offer some serious convenience benefits over traditional methods such as cleaning up after yourself (which can be quite messy).
Ceramic nails and accessories for quartz nails and e-nails
A quartz nail is a type of nail that is made out of high-quality glass and is used for dabbing. This type of nail allows you to get the most out of your herbal concentrates, as it will heat up faster than other types and cool down more slowly. For this reason, quartz nails are often preferred by people who like their dabs to be perfect in every way.
Different types of quartz nails include domeless nails (which can be used with or without a dome), banger style quartz nails (whose design resembles an old water pipe), honey buckets (the bucket shape allows for larger amounts of vapor), carb caps (which create vapor bubbles), e-nails (electronic devices that heat up quickly, so you don't have to wait around too long)
Conclusion
We hope you've enjoyed this list of our favorite products from the smoke shop. Please let us know if you have any questions about these items or if there's something else we should check out!
CBD Products Worth Trying in 2023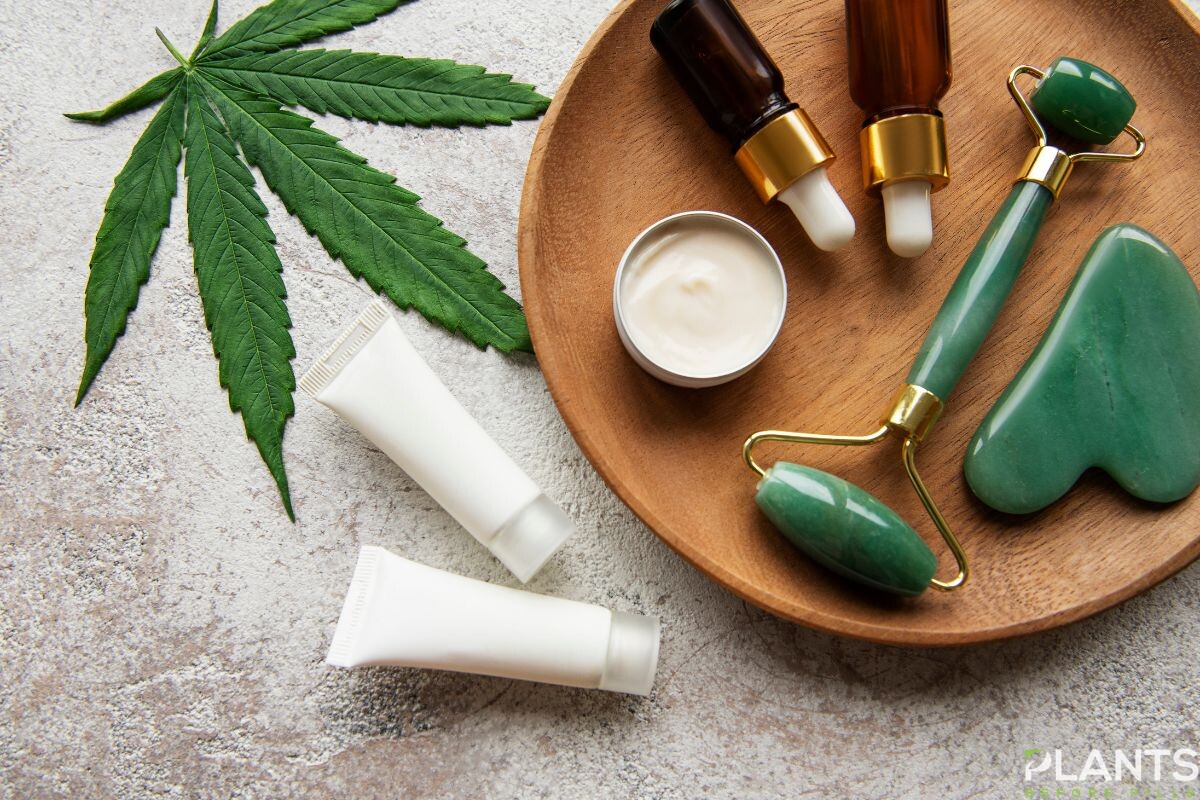 Introduction
CBD is one of the fastest-growing industries in the world, and it's not hard to see why. The compound is a non-psychoactive component found in hemp and cannabis plants that can be extracted into oils, capsules, edibles, and more. It has been proven to help with pain management, inflammation, and anxiety—the list goes on! Here are some of the best CBD products that are worth trying out next year – or even this year!
CBD Roll On
If you're new to the world of CBD, or you want to find a new way to use your daily CBD tincture, the CBD Roll On is a great choice. This product is great for people who are looking to relieve stress or help them sleep at night by putting it on their temples or wrists before they go to bed. It's small enough that you can keep it in your purse or pocket, so you always have it on hand when needed! The application process is easy and convenient, meaning you can apply it anywhere at any time without much fuss.
The best thing about this product is that it can be used by people of all ages—its mild formula won't irritate sensitive skin as other medications do.
CBD Gummies
CBD gummies are the perfect way to get your daily dose of CBD. They can be taken at any time and are an easy way to avoid taking pills or mixing oils. They come in different flavors, making them fun for all ages and preferences. They also contain other important ingredients, such as Vitamin C, which helps fight off the common cold. They taste great and can be safe for children too!
CBD nano gummies are a great way to get your daily CBD dose without hassle. They're easy to take and generally taste great!
CBD Massage Oil
This product is perfect if you like using massage oils but don't want the smell of lavender oils up close. Instead of smelling like flowers, this product has an earthy scent that helps relax muscles after a long day at work (or even just sitting around watching Netflix).
CBD massage oil is also great for relaxation and pain relief. It's often made from CBD and other natural ingredients like coconut oil and eucalyptus essential oil, which can help soothe sore muscles. The oils are then blended into a base of jojoba oil, which helps the product stay on your skin without feeling greasy or oily during application.
It's best to use this type of CBD product if you have chronic pain or need relief from muscle aches after a workout or intense activity (like sex).
Conclusion
We hope that this list has been helpful for you. The CBD products above are a great way to incorporate healthy habits into your lifestyle to keep you feeling your absolute best. CBD has been on the rise in terms of popularity, and we don't see this slowing down in 2023 or anytime soon. If you have any questions or comments, feel free to reach out. We love hearing from our readers!
How Is Full Spectrum CBD Better Than Regular CBD?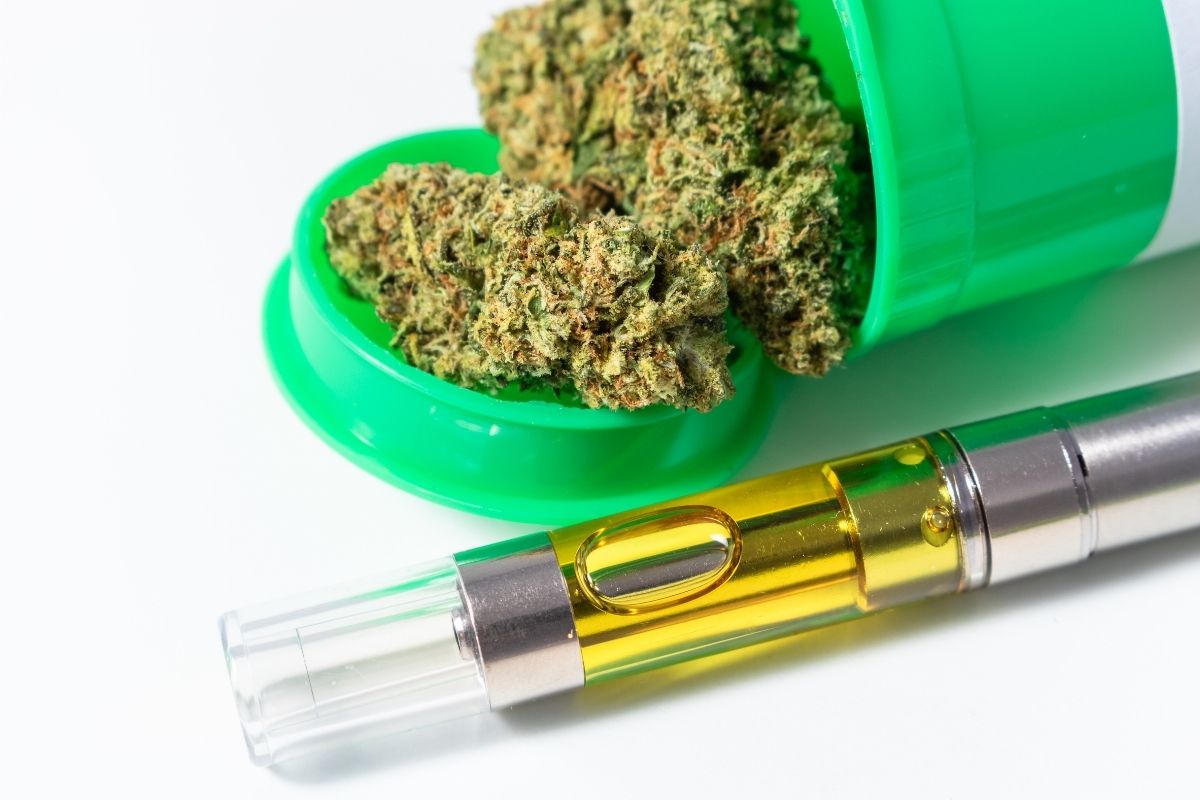 CBD is a compound in the cannabis plant and one of the most popular supplements. It's been used to treat everything from anxiety and depression to chronic pain. But what is CBD? And how is it different from regular CBD products like tinctures and vape oils? Well, full-spectrum CBD products are made with a whole-cannabis extract that includes other cannabinoids like cannabigerol (CBG), cannabinol (CBN), tetrahydrocannabivarin (THCV), and more. So what does this mean for you? Well, these other compounds have their own therapeutic effects—they're just less well-known than THC or CBD!
What is CBD?
CBD is a natural substance found in hemp plants. It's non-psychoactive, which means it won't get you high like its cousin, THC. It has many health benefits and can be used as an antioxidant, anti-inflammatory, and neuroprotectant.
CBD is a natural antioxidant that can help protect your body against free radicals. Free radicals are unstable oxygen molecules that damage your cells and cause aging. CBD is also anti-inflammatory, which makes it useful for treating inflammatory diseases like arthritis and Crohn's disease.
What is Full Spectrum CBD?
While CBD is the most well-known cannabinoid, it's not the only one. Other cannabinoids found in hemp include CBC (cannabichromene), CBG (cannabigerol), and CBN (cannabinol). Full-spectrum CBD contains all of these other cannabinoids and terpenes—the aromatic oils that give cannabis its distinct smell and flavor.
How is it Better Than Regular CBD?
The main difference between full-spectrum and regular CBD is the presence of terpenes and flavonoids. These compounds are what make up the "entourage effect," meaning that together they create an enhanced therapeutic effect for your body. You only get one compound from the hemp plant with regular CBD products – cannabidiol (CBD). With full-spectrum products, you get all these other compounds too!
Full Spectrum vs. Regular: Full Spectrum Is Bioavailable
Another thing that makes full-spectrum CBD better than regular CBD is how bioavailable it is to your body. Basically, what this means is how easily your body can absorb it into its cells and convert it into a form that can be used by them. Research shows that full-spectrum hemp oil has much higher absorption rates when compared to regular hemp oil or isolated cannabinoids like THC and CBD (1). This means that if you want to experience more benefits from using cannabis-derived products like tinctures or capsules, then choosing something with both THC and/or CBD, as well as other constituents found in raw bud, will provide you with a stronger effect than just using isolated cannabinoids alone – making theirs an overall better choice too!
Full-spectrum CBD offers a better therapeutic effect than regular CBD.
Full-spectrum CBD offers a wider range of therapeutic effects than regular CBD. It contains all the cannabinoids and terpenes that make up a cannabis plant, giving it more potential to treat pain, inflammation, anxiety, depression, and other ailments. In fact, full-spectrum CBD has been shown to be more effective at treating certain conditions than regular CBD alone. A 1000mg Full Spectrum CBD Cartridge can give you all the benefits you are searching for in an easy and convenient way.
Conclusion
Now that we've learned a little bit more about the difference between full-spectrum CBD and regular CBD, it's time to get some! If you're interested in trying out this new form of hemp oil, then click here to order some today.