Discover How to Invest in CBD Stocks in a Booming Market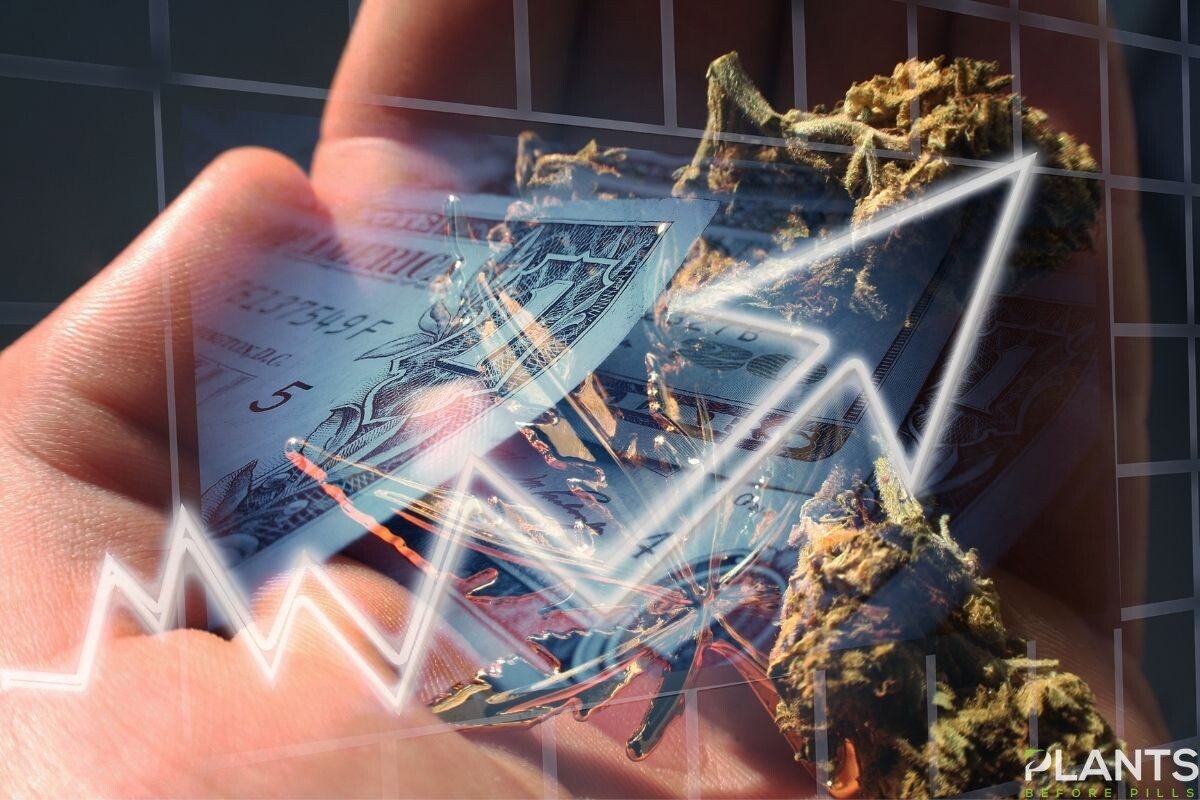 You can support the CBD industry while potentially earning from it. How do you do this? By investing in CBD stocks, of course! Here's how you can start.
The market for cannabidiol (CBD) worldwide is expected to reach $2.74 million this year. Experts also anticipate a CAGR of around 51% by 2030. As the CBD industry across the globe continues to grow, many individuals who consume cannabis and CBD may be looking for more ways to support the sector.
Know the Risks
One mistake most beginners make is thinking that they are in for guaranteed profits. The truth is, investing in stocks is one of the riskiest decisions because it is volatile. The value of stocks fluctuates as the market rises and falls. There are a lot of factors that can influence the market including public perception of CBD and cannabis, as well as the federal standing of the plant.
The good news is stocks are also known for giving high yields. The public is also becoming more open to CBD and combined with legalizations of cannabis and other favorable legislation, the market for these continues to grow.
Understand the Difference Between Cannabis and CBD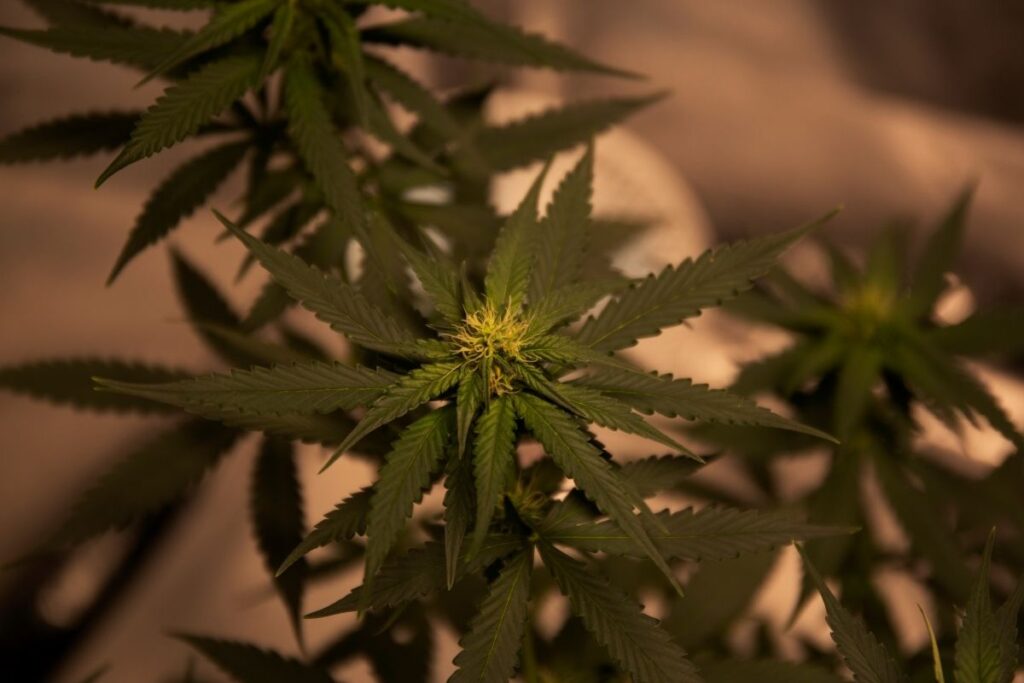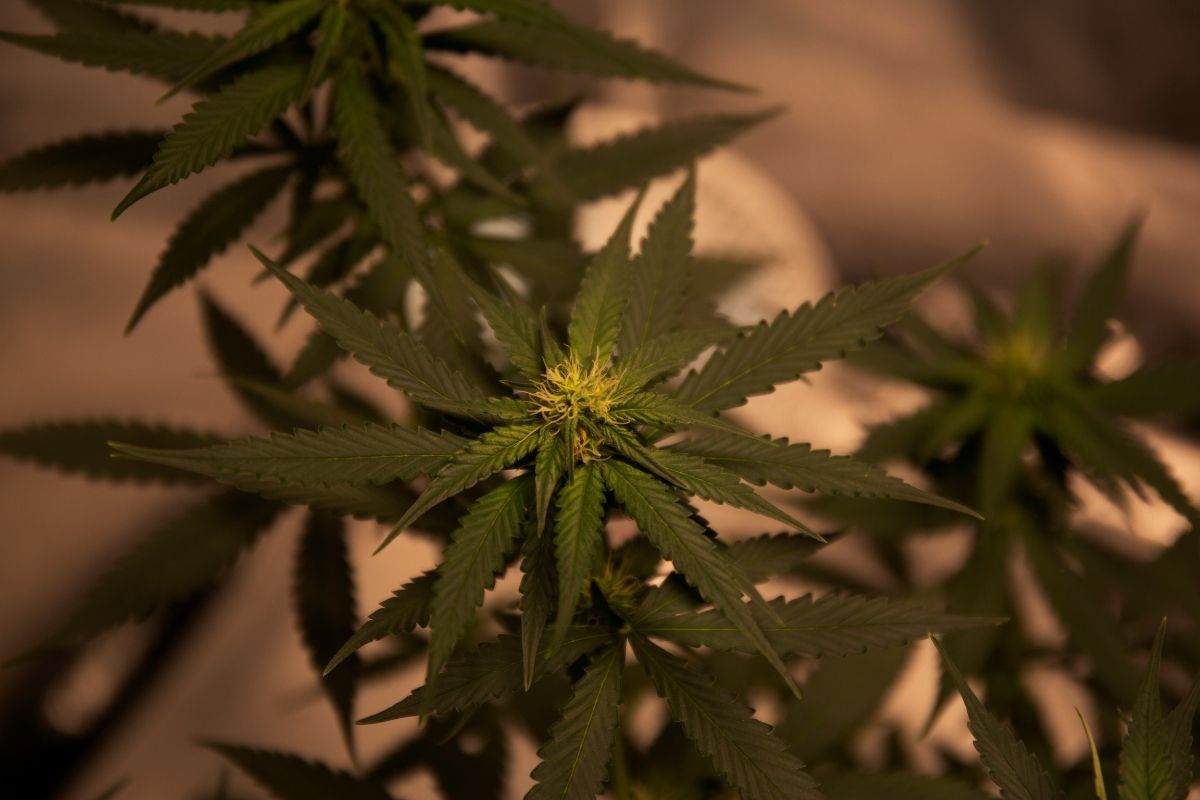 If you are intent on supporting only CBD, then you must understand how it differs from cannabis. Now, the first thing you need to know between these two is that they exist together. By this, we are referring to the fact that the cannabis plant is the source of cannabidiol used to create all kinds of CBD products, and that CBD can only be found in the plant and hemp, a species of cannabis.
It is also worth mentioning that thanks to Farm Bill 2018, the cannabinoid is accepted in more states compared to cannabis, whether recreational or medical. So, if you are looking to invest in a more widely consumed product, the CBD sector is your best bet.
Pick the Type of CBD Stock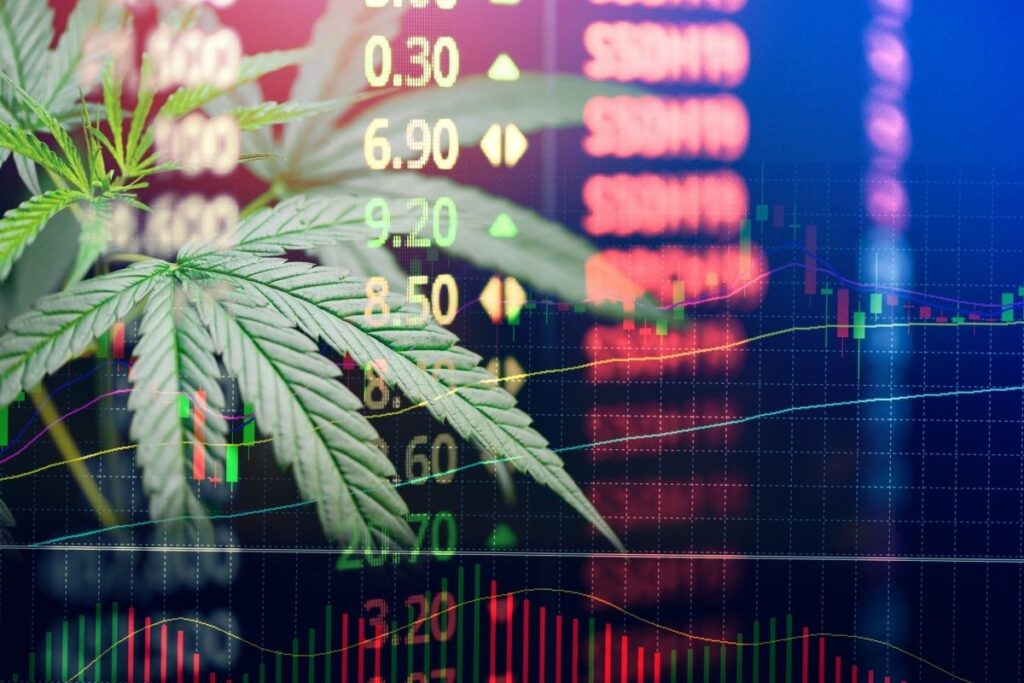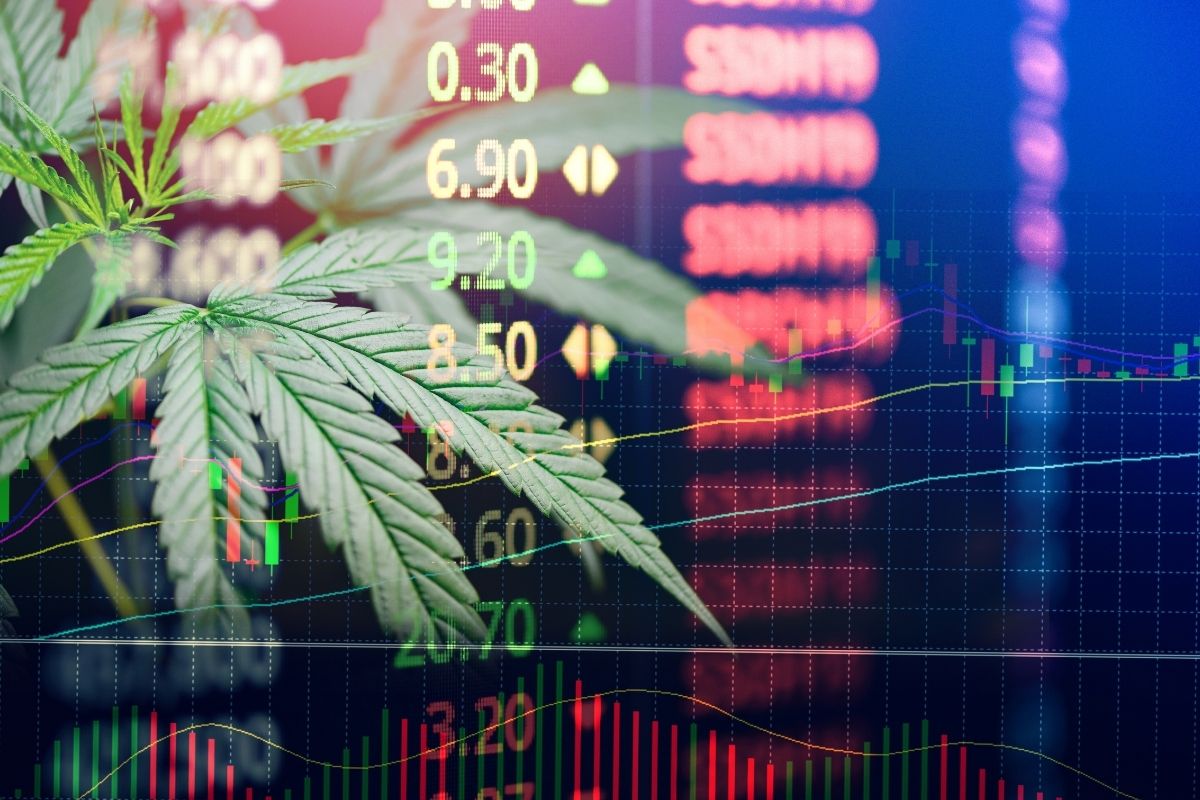 Now, you need to decide what kind of stocks you want to invest in. Do you want to invest in growers and relations? How about biotechnology firms focused on CBD? Perhaps you want to concentrate on suppliers and service providers that allow the industry to thrive? There are different types to choose from and choosing the right one can play a huge role in your success.
You want to choose something that you think will be around or needed for a long time. Consider the company you are investing in, as well. When it comes to choosing a specific company, your best choices are those that have a robust management team, viable strategies, and strong financial standing, just to name a few.
The Bottom Line
Investing in CBD stocks can be the best way to participate in the industry other than consuming products. By investing in the right stocks, you can start building your cannabis investment portfolio. Who knows? You just might accumulate enough wealth to reach affluence status.
Convenience at Your Doorstep: The Advantages of Cannabis Delivery Services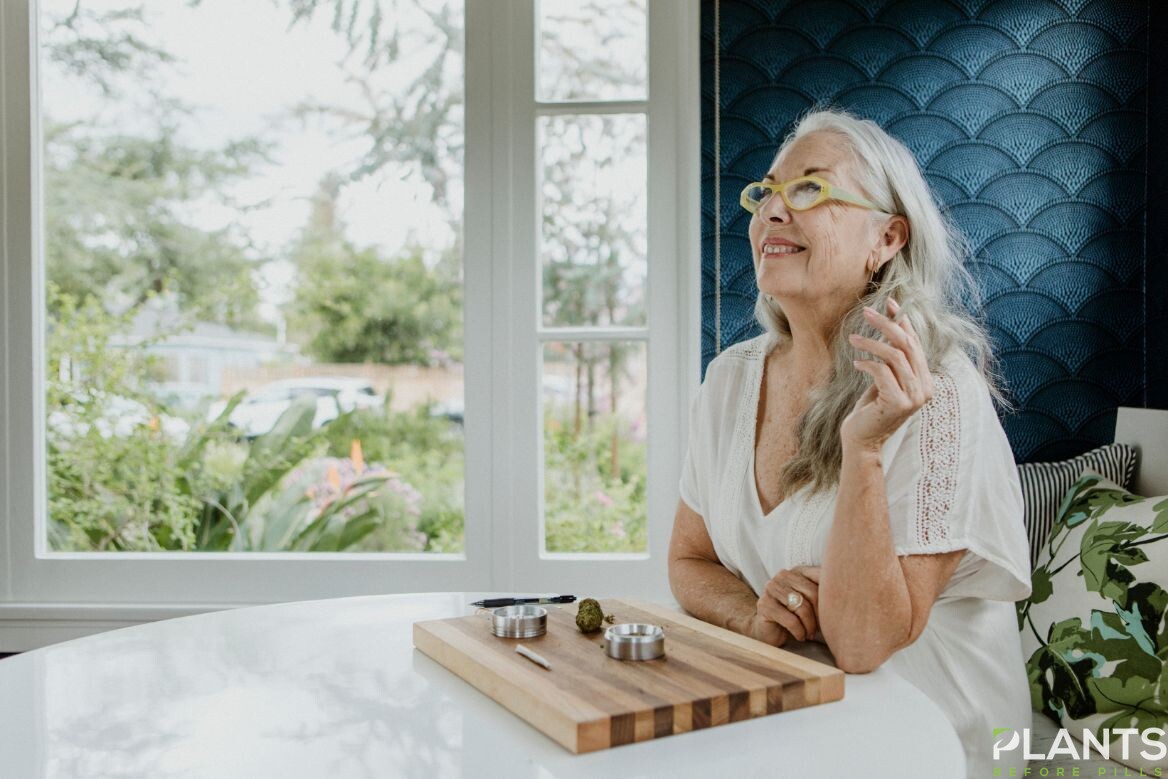 In our fast-paced modern world, convenience has become a prized commodity. From online shopping to food delivery, we are constantly seeking ways to save time and effort. Now, this same convenience has extended to the world of cannabis with the rise of cannabis delivery services. Gone are the days of visiting a dispensary in person; instead, cannabis enthusiasts can now enjoy the benefits of having their favorite products delivered right to their doorstep. In this blog post, we will delve into the advantages of cannabis delivery services and why they have become a game-changer for consumers.
Comfort and Privacy
One of the most significant advantages of cannabis delivery services is the comfort and privacy they offer. Not everyone feels comfortable walking into a physical dispensary, especially those who prefer to keep their cannabis consumption private. With delivery services, individuals can browse and select their products discreetly from the comfort of their own homes. This added privacy ensures a more relaxed and enjoyable shopping experience for both medical patients and recreational users.
Time-Saving
Time is a valuable resource, and cannabis delivery services recognize that. By opting for delivery, customers save the time and effort required to travel to a dispensary, find parking, and navigate through the store. With a few clicks or taps on a smartphone or computer, customers can conveniently browse through a wide range of products, compare prices, and make their selections. The ability to order cannabis online and have it delivered to your door eliminates the need for time-consuming trips, allowing you to focus on other important tasks or simply relax.
Expanded Product Selection
Physical dispensaries often have limited shelf space, which can restrict the variety of products available. On the other hand, cannabis delivery services have the advantage of larger warehouses, enabling them to offer a much wider selection of products. Whether you're looking for a specific strain, edibles, concentrates, or CBD products, delivery services are more likely to have the exact item you desire. This expansive product selection allows customers to explore new options and find precisely what meets their needs and preferences.
Accessibility for Medical Patients
For individuals using cannabis for medical purposes, accessibility is crucial. Many medical cannabis patients may face mobility challenges or live in areas with limited access to dispensaries. Cannabis delivery services bridge this gap by providing a convenient solution for those who rely on the medicinal benefits of cannabis. Medical patients can easily order their prescribed products and have them delivered directly to their homes, ensuring a continuous supply without the added burden of traveling.
Safety and Discretion
Licensed cannabis delivery services prioritize the safety and well-being of their customers. By operating within the legal framework and adhering to strict regulations, these services ensure that the products they deliver are tested and labeled correctly. Moreover, delivery drivers are trained to handle cannabis products with care, maintaining their potency and quality during transportation. Additionally, discreet packaging further ensures the privacy of customers, with no visible signs indicating the contents of the package.
Conclusion
Cannabis delivery services have revolutionized the way we purchase and enjoy cannabis products. With their numerous advantages, such as comfort, privacy, time-saving, expanded product selection, and enhanced accessibility for medical patients, they have quickly become a preferred choice for many consumers. The convenience of having cannabis delivered right to your doorstep allows for a stress-free and personalized shopping experience, without compromising on quality or safety. Whether you're a medical patient or a recreational user, cannabis delivery services offer a seamless and enjoyable way to access your favorite products. Embrace the convenience and experience the benefits of cannabis delivery today!
How a Toronto Cannabis Lawyer Can Assist Your Cannabis Store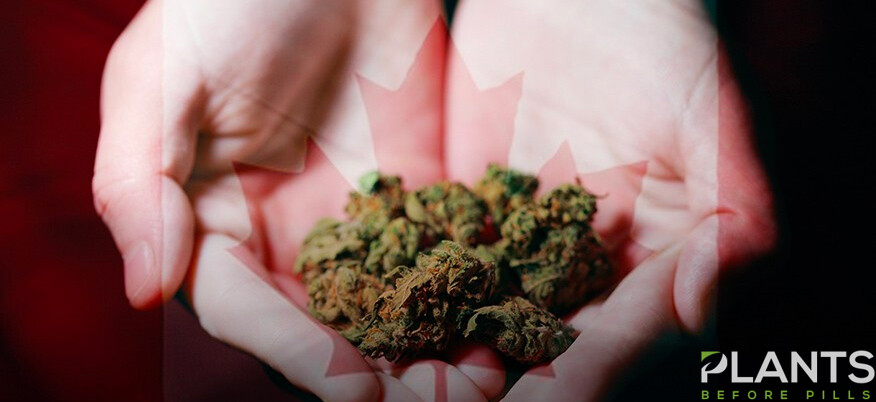 In the burgeoning world of legalized cannabis in Toronto, navigating the legal landscape can be complex. From understanding the nuances of the Cannabis Licence Act to ensuring that your operations are in full compliance with local laws and regulations, owning and operating a cannabis store presents unique legal challenges. This is where a Toronto cannabis lawyer, particularly a cannabis retail lawyer, can be a game-changer.
Cannabis retail lawyers are specialized legal professionals who have an in-depth understanding of cannabis laws, including licensing, retail operations, and compliance with Ontario's Cannabis Licence Act. This act sets the legal framework for the sale, distribution, and consumption of cannabis in the province, and compliance with this act is non-negotiable for any business in the sector.
A cannabis retail lawyer can provide valuable legal counsel in various ways. One key area is in the licensing process. Obtaining a retail operator license and a retail store authorization in Ontario requires navigating a complex process, with strict application criteria and various ongoing obligations once a license is granted. A cannabis retail lawyer can help you understand these requirements and guide you through the process, significantly increasing the chances of a successful application.
Beyond licensing, a cannabis lawyer can also help ensure your business is fully compliant with the Cannabis Licence Act. This includes everything from store setup to operating procedures, marketing and promotional activities, and more. Ensuring that your cannabis store is compliant can help you avoid legal pitfalls, costly fines, and potential damage to your business reputation.
In a rapidly evolving industry like cannabis, legal regulations can change quickly, and keeping up with these changes is critical for the continued success of your business. A Toronto cannabis lawyer can help you stay informed about any changes to the Cannabis Licence Act or other relevant laws, and advise on how these changes could impact your operations.
In conclusion, navigating the legal landscape of cannabis retail in Toronto can be complex, but with the assistance of a dedicated cannabis retail lawyer, you can ensure that your business is legally sound. Whether you're just starting out in the cannabis industry or looking to ensure your established business stays compliant, legal support is invaluable. So, don't hesitate to seek the help of a lawyer such as Harrison Jordan who can guide you every step of the way.
Ways To Scale Your Dispensary or Brand To New Heights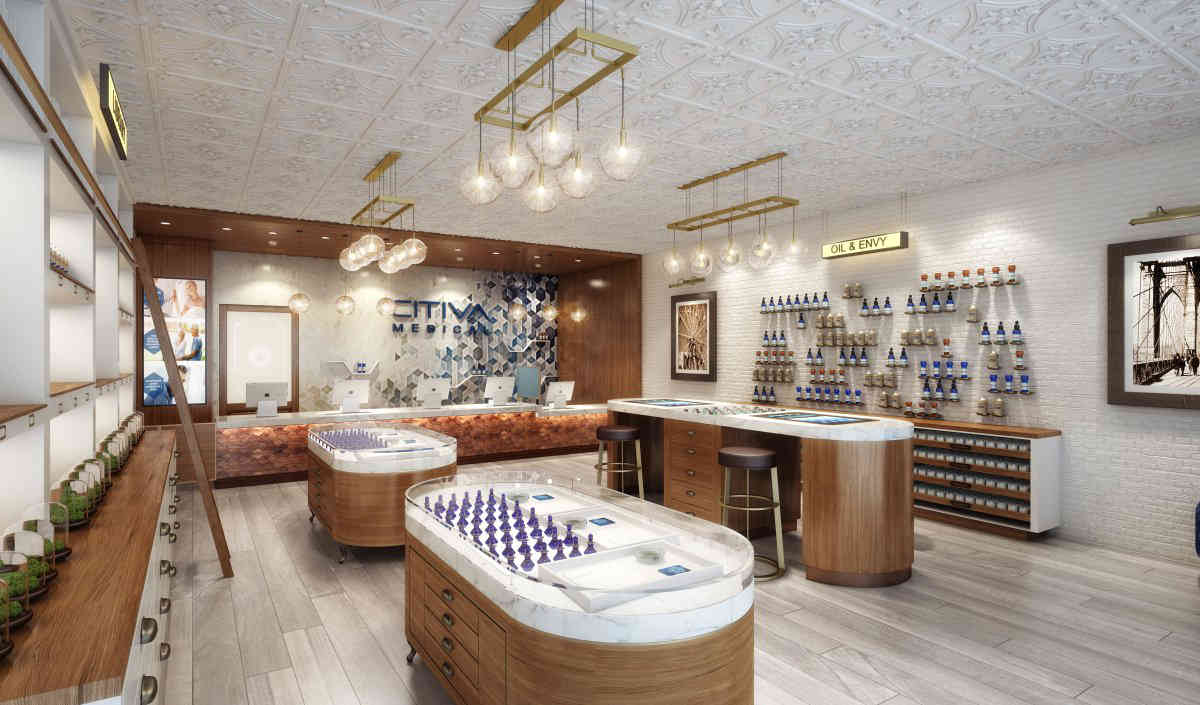 As the cannabis industry continues to grow and expand, it's essential for dispensaries and brands to stay ahead of the curve and find ways to scale their businesses to new heights. Whether you're just starting out or looking to take your existing operation to the next level, there are a few key strategies you can use to increase your revenue and expand your reach.
Create a Memorable Customer Experience
One of the most important ways to scale your dispensary or brand is to focus on creating a unique and memorable customer experience. In today's competitive market, simply offering quality products is not enough to differentiate yourself from other businesses. By investing in your customers and building strong relationships with them, you'll create a loyal following that will help drive sales and promote your brand through word of mouth.
There are many ways to create a memorable customer experience, including:
Personalized Product Recommendations: Train your budtenders to ask customers about their preferences and make tailored product recommendations. This will show that you care about their needs and are invested in their experience.
Host Events and Workshops: By hosting events and workshops, you can create a sense of community around your brand and provide value beyond just selling products. This is an opportunity to educate your customers and showcase your expertise.
Loyalty Programs: A loyalty program is a great way to reward repeat customers and incentivize them to come back to your dispensary. Offer perks such as exclusive discounts, early access to new products, or free merchandise.
Explore New Distribution Channels and Partnerships
Another way to scale your business is to explore new distribution channels and partnerships. This might involve working with other dispensaries or retailers to cross-promote your products, or partnering with online platforms to reach a wider audience. By expanding your distribution network, you'll be able to reach more customers and increase your revenue potential.
Here are a few ideas for expanding your distribution channels:
Partner with Other Dispensaries: Work with other dispensaries to create a network of businesses that promote each other's products. This can help you reach new customers and increase your brand's exposure.
Distribute through Online Platforms: Many online platforms allow cannabis businesses to sell their products online. This can be a great way to reach customers who don't live near your physical location.
Participate in Cannabis Events: Attending and exhibiting at cannabis events can be a great way to meet potential customers and partners. This is also an opportunity to showcase your products and build brand awareness.
Utilize a Commercial Grade Preroll Machine
One strategy that can help dispensaries increase their potential revenue is to utilize a commercial grade preroll machine like the FLEXPAK 551 Max. These machines are designed to efficiently and consistently roll high-quality pre-rolls at scale, which can save time and labor costs while also improving product quality.
Here are some of the benefits of using a commercial grade preroll machine:
Consistent Quality: By using a machine to roll your pre-rolls, you can ensure that each one is rolled to the same standard. This can help maintain product quality and consistency, which is important for building trust with customers.
Increased Efficiency: Rolling pre-rolls by hand can be time-consuming and labor-intensive. By using a machine, you can save time and reduce labor costs, allowing you to focus on other aspects of your business.
Increased Production Capacity: A preroll machine can roll pre-rolls at a much faster rate than is possible by hand. This can help you increase your production capacity and meet the demands of a growing customer base.
There are several types of commercial grade preroll machines on the market, each with its own unique features and benefits. When choosing a machine, consider factors such as production capacity, ease of use, and the ability to customize pre-rolls with different strains and blends.
Develop Your Brand and Marketing Strategy
Another key aspect of scaling your dispensary or brand is to develop a strong brand identity and marketing strategy. Your brand should be distinctive and easily recognizable, and your marketing efforts should be targeted towards your ideal customer demographic.
Here are some tips for developing your brand and marketing strategy:
Define Your Brand Identity: Identify what sets your brand apart from others in the market. This might include your product quality, customer service, or unique packaging and design. Use this to develop a strong brand identity that resonates with your target audience.
Create Compelling Content: Whether it's social media posts, blog articles, or email newsletters, create content that provides value to your customers and promotes your brand. This can include educational content about cannabis, product reviews, or behind-the-scenes looks at your business.
Leverage Social Media: Social media is a powerful tool for building brand awareness and engaging with your customers. Use platforms such as Instagram and Twitter to showcase your products, share educational content, and connect with potential customers.
Utilize Influencers: Partnering with cannabis influencers can be an effective way to reach a wider audience and build credibility for your brand. Identify influencers whose values align with your brand and work with them to promote your products.
Measure Your Results: Use analytics tools to measure the effectiveness of your marketing efforts. This will help you identify what's working and what's not, and make data-driven decisions to improve your strategy over time.
Prioritize Compliance and Regulation
As the cannabis industry continues to evolve, it's essential for businesses to prioritize compliance and regulation. Ensuring that your dispensary or brand is operating in accordance with local laws and regulations is not only important for maintaining your license and reputation, but also for ensuring the safety and well-being of your customers.
Here are some tips for prioritizing compliance and regulation:
Stay Up-to-Date: Keep up with changes in local and state laws related to cannabis, and ensure that your business is operating in compliance with these laws.
Invest in Training: Provide your employees with regular training on compliance and regulation, and ensure that they understand the importance of adhering to these standards.
Maintain Accurate Records: Keep detailed records of all transactions and inventory to ensure that you're in compliance with regulatory requirements.
Prioritize Safety: Ensure that all products are tested for quality and safety, and that your dispensary or brand is taking steps to minimize potential risks to customers.
In conclusion, scaling your dispensary or brand to new heights requires a combination of strategic planning, customer-focused initiatives, and a commitment to compliance and regulation. By investing in your brand identity and marketing strategy, exploring new distribution channels, and utilizing tools such as commercial grade preroll machines, you can set your business up for long-term success in the growing cannabis industry.