Edibles or Oils: Which is Better?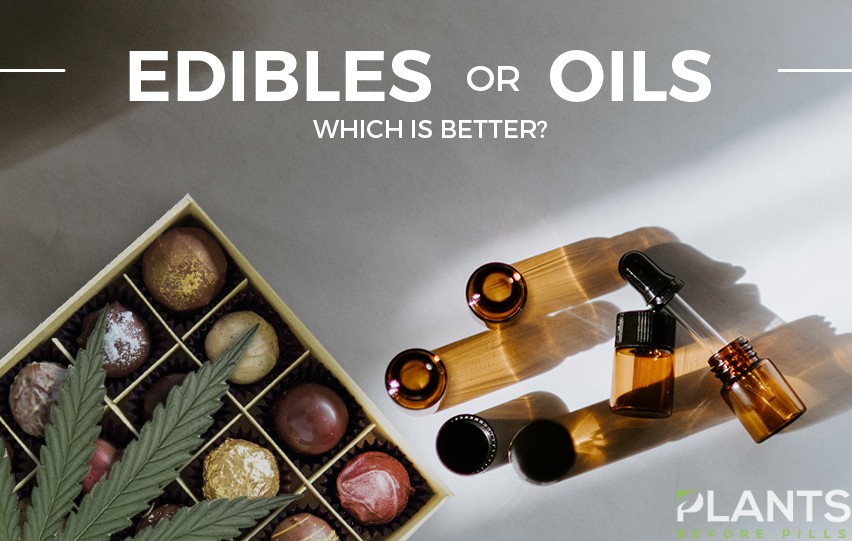 As the cannabis industry has grown, more choices are becoming available to consumers. They can get the actual buds, buy the CBD, oils, or the edibles. The most popular product types are oils and edibles. Some consumers swear by one or the other, but which one is actually better? Here is an analysis of each one.
What are Oils?
It's common to see small vials of oils sold in a marijuana dispensary. These oils are extracted from cannabis buds, usually using supercritical CO2 extraction for optimal quality. Depending on the state, it can be sold purely as CBD oil or a mix of THC and CBD. If you're unaware it is a compound derived from the same plant, but it doesn't have THC, so there is no high.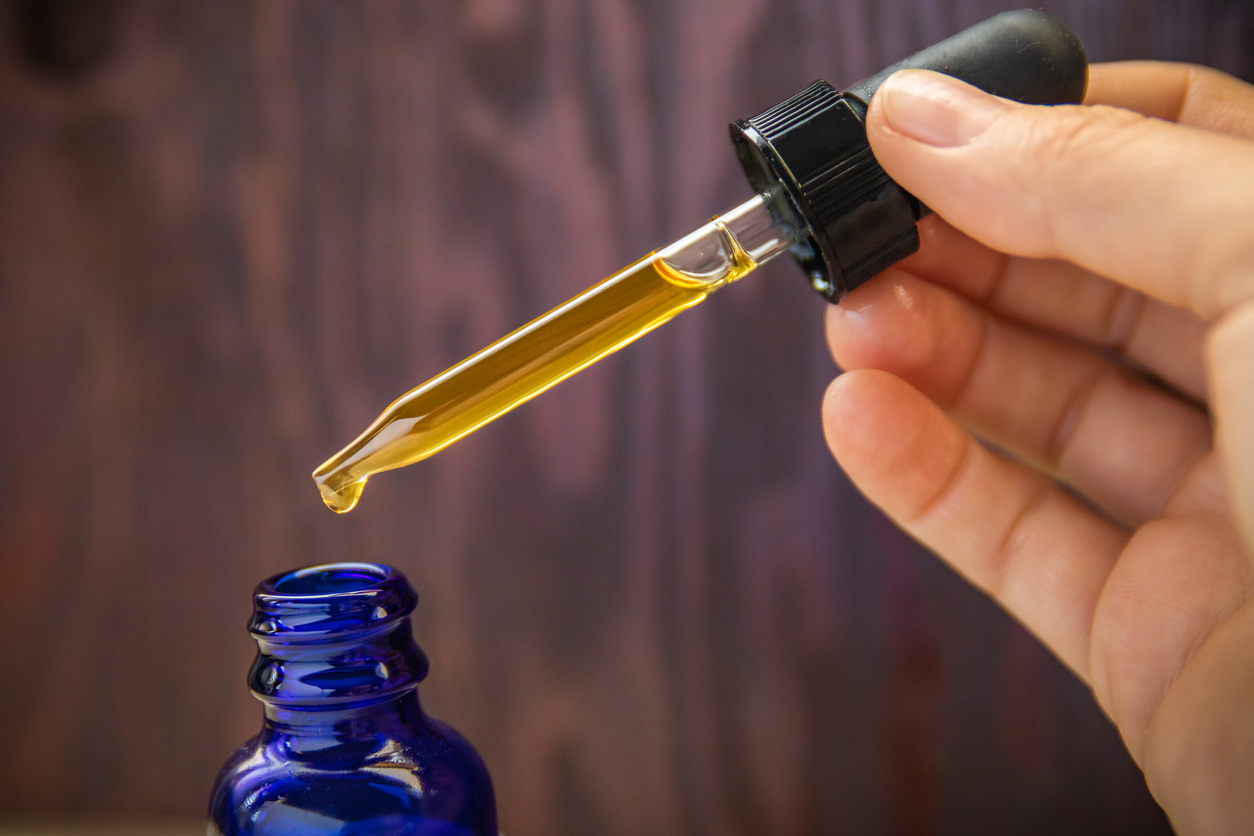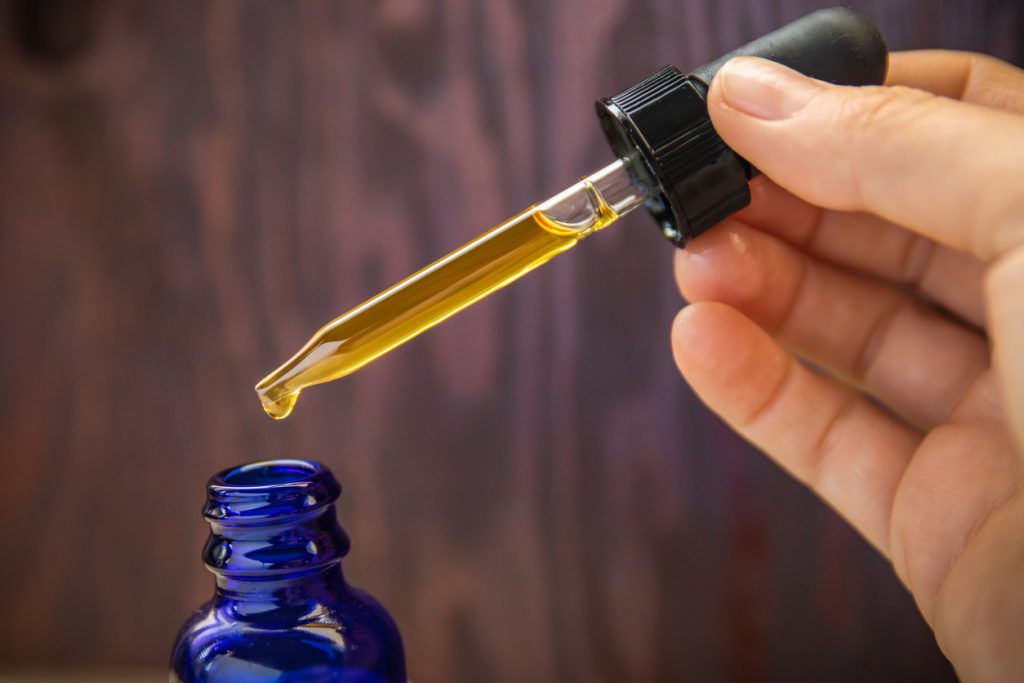 The way you take the oils is that you simply place a few drops under your tongue for a minute or two. This maneuver will start making it into your body, and you should feel the effects over several minutes. This method is often the preferred way instead of smoking cannabis. It's important to note that some consumers do prefer vaping with the oil.
What Are Edibles?
You'll find edibles to be very popular among customers in your local marijuana dispensary. Edibles are simply cannabis-infused foods. They come in the form of cookies, gummies, protein bars, chocolates, brownies, lollipops, and even drinks.
Customers love edibles because it doesn't feel like they're even taking cannabis. It's a novel way to take cannabis. Take note that you can definitely still taste the marijuana when you eat edibles. However, it will often be subtle or heavily muted by the main flavour of the edibles.
Some companies and dispensaries are coming up with unique recipes that do not try to mask the flavour of cannabis but complement it. They try to balance out the flavours or fuse it with another flavour to make the tasting experience more pleasurable. Connoisseurs often prefer this.
The Difference is in the Absorption
Now when you are taking cannabis products, you have to start with the reason why you're taking them. Many people take cannabis for medical reasons. They may be dealing with chronic pain, inflammation, mental problems, and other health issues. In this case, you want to make sure that you're getting a good dose.
When taking cannabis oil sublingually under your tongue, the chemical compounds will be absorbed into your bloodstream directly. As a result, you are getting maximum value for what you spent. You get the full benefits of cannabis and nothing is gone to waste.
In comparison, you are eating the edibles. The edibles will go through your digestive system. Some of it is broken down and not absorbed into your bloodstream. In simple terms, it has low bioavailability.
This reason is why oils are far better than edibles. If you want the full benefits of CBD or THC, you want to go with oils.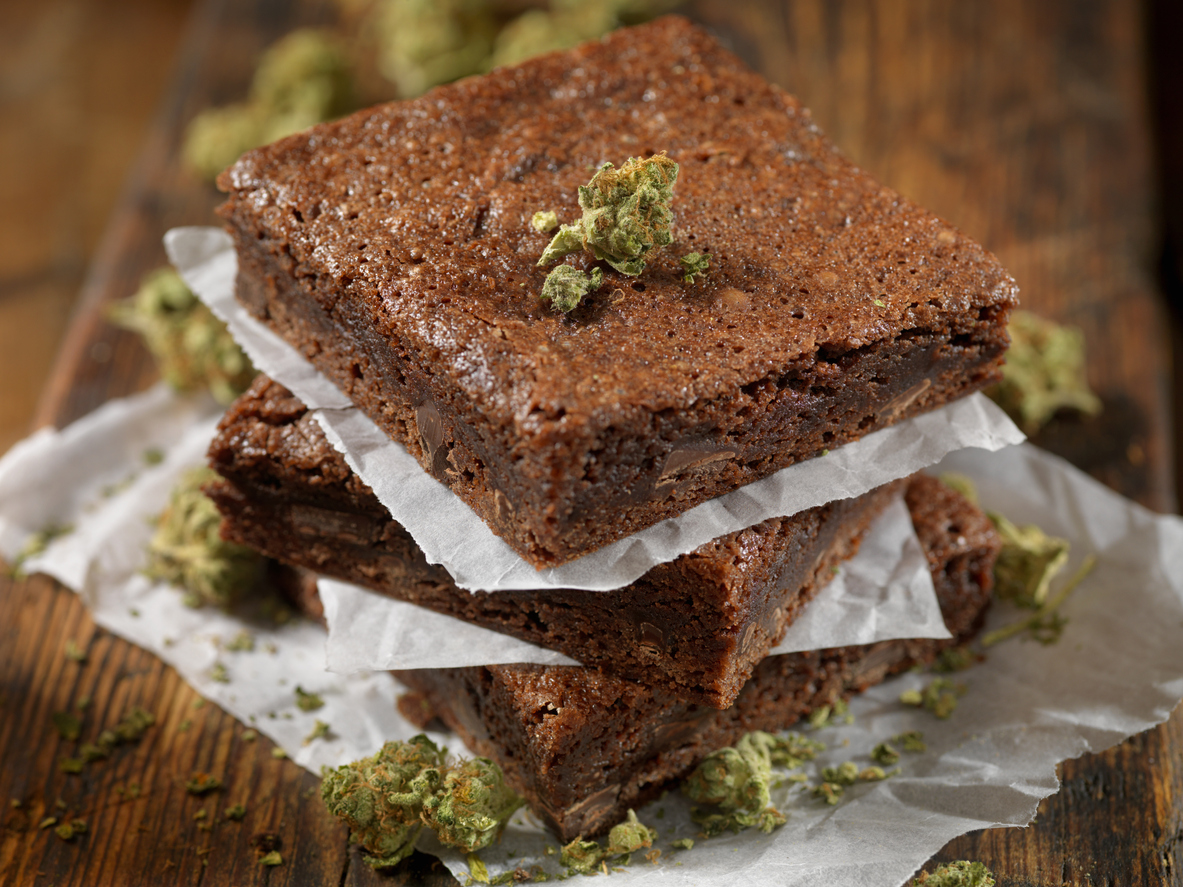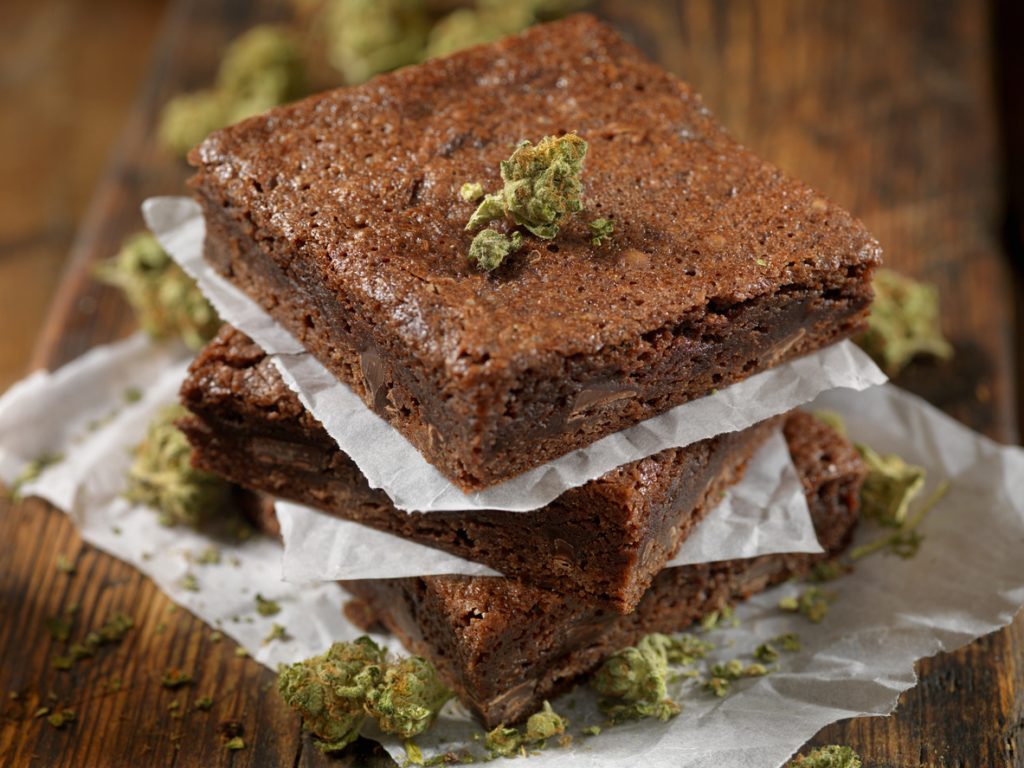 When Are Edibles the Better Choice?
With that said, edibles may be for you if you're taking cannabis products recreationally. Some people do not like the taste of cannabis. That's why they prefer it in the form of edibles.
Other people like the delayed effects of edibles and feel like they can control their dosage better with edibles. Many dispensaries do have edibles in different strengths, so you can try out different ones and buy one that delivers the desired effects. So if these scenarios relate to you, then edibles may be for you.
The Better Value
Because there is labour that goes into edibles, they tend to be priced higher than oils when you look at the CBD or THC content. If you want the best value for your money, then oils are the way to go. At the same time, you should definitely try edibles to see how you like the different products that are out there.
Kratom extracts and the importance of Mitragynine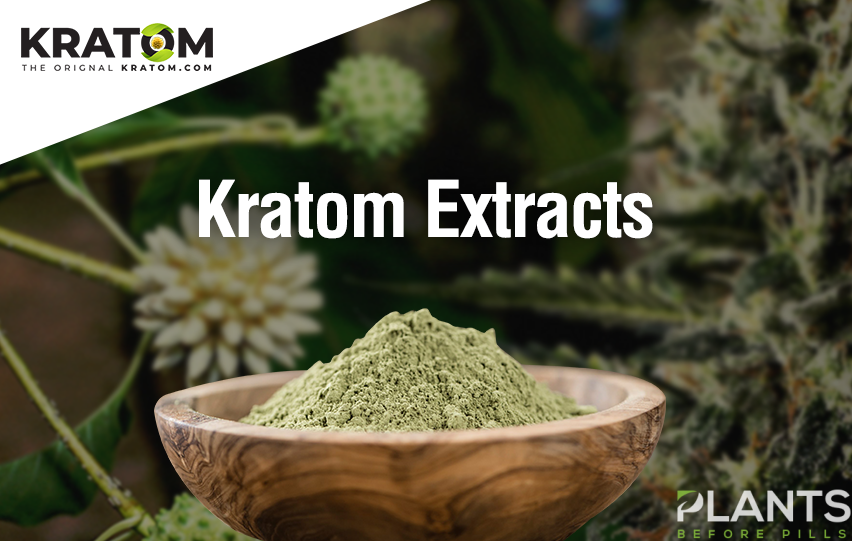 You might be new to the kratom world, wondering about what makes kratom effective or what a kratom extract is, as opposed to its natural form. Or you might be a veteran, having used kratom for years.
In either case, we have you covered. We're going to discuss kratom extracts, the alkaloids responsible for the effects experienced from kratom use and the key benefits to extracts.
Native to Indonesia, Mitragyna speciosa (kratom) is an evergreen tropical forest species plant that belongs to the coffee family. Initially, fresh kratom leaves were chewed for various therapeutic purposes. It was famous among the locals for its analgesic and stimulant effects.
Later, kratom leaves were dried and ground into a fine powder, cherished by most enthusiasts and known for the treatment of opioid addiction. In addition to the capsule and powder form, kratom is also supplied as tinctures, resins, and extracts.
What is Kratom extract and how is it prepared?
Kratom extract is essentially an intensified form of kratom, meaning that it is more concentrated, and can come in both powder and liquid forms. Varying in potency, kratom extracts are marketed as both a tonic for muscle aches and is also consumed to control appetite and prevent spasms and/or diarrhea.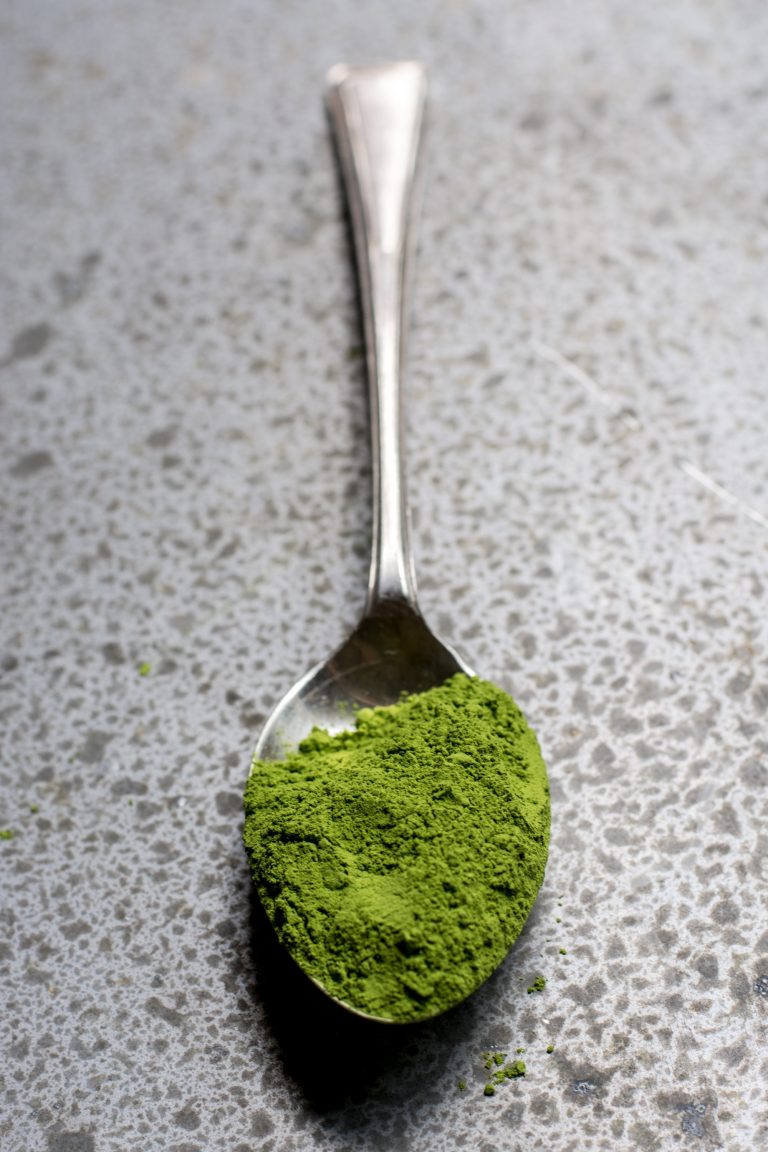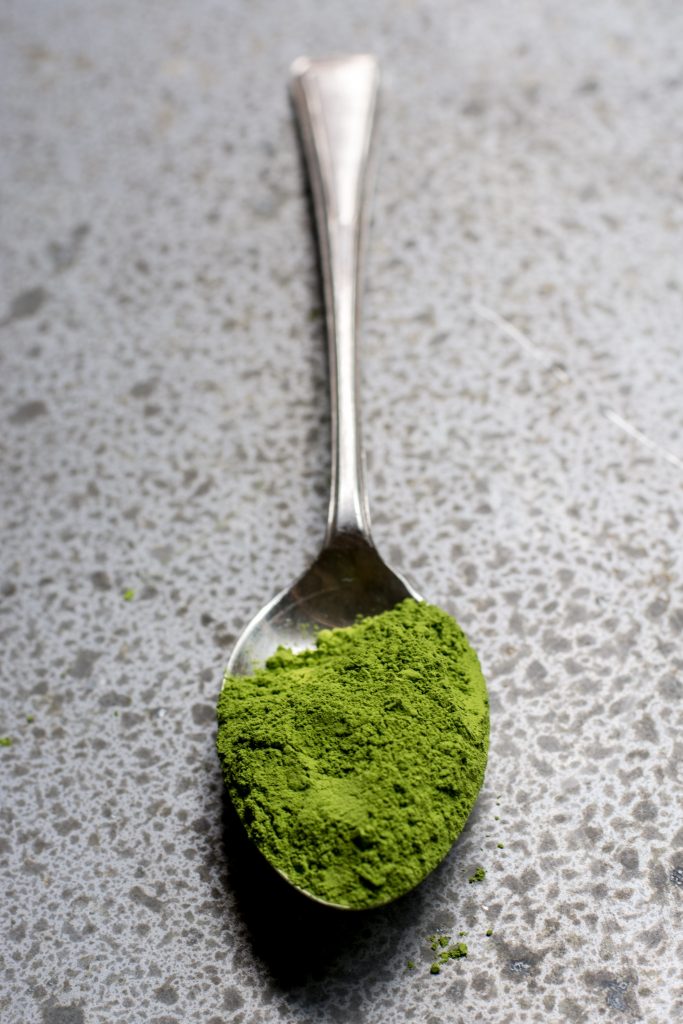 Kratom extract is produced by removing the organic plant material and impurities such as lipids from the natural kratom leaf. This results in kratom far richer in alkaloids than standard natural kratom powder and reduces some the undesirable side-effects associated with large doses of natural kratom powder.
Kratom extract is primarily produced as a powder or liquid tincture. A key benefit of kratom extract is obtaining a superlative product that is measurable, consistent and allows smaller doses due to the high concentration of its active alkaloids.
Preparation of premium quality extract requires specialists who are experts in their field of alkaloid extraction, the key building blocks of kratom.
Importance of Mitragynine
The amount of alkaloid content in the kratom plant varies depending on the region and season it is cultivated in as well as the methods of extraction. However, Mitragynine is the major alkaloid, which constitutes 1 to 2% of the dry leaf and about two-thirds of the total alkaloid content. Various animal studies have reported that Mitragynine is responsible for kratom's pain-relieving, anesthetic, and opioid-like properties.
Research has shown Mitragynine to be the key mediator for kratom's analgesic effects. In equilibrium with its effects on humans, the study reported Mitragynine to have opioid agonistic and analgesic activity in mice.
What's more? Mitragynine is highly stable in blood plasma. This means that this alkaloid, in comparison to others will stay for longer in the body. Mitragynine is found to convert into 7-OH inside the body, making its effects even more manifest. Moreover, Mitragynine is reported to encompass less respiratory depressive activity, as opposed to codeine.
Quality Mitragynine-based Kratom Extracts
Kratom.com is currently the market-leader when it comes to high-quality Mitragynine-based kratom extracts. They supply a range of Full Spectrum kratom extracts which contain all the original alkaloids found in kratom in their original proportions to each other. These are the 20%, 45% and 65% Full Spectrum Mitragynine Kratom Extracts.
Kratom.com also produces a range of Pure Alkaloid kratom extracts which range from 80%, 95% and 99% Pure Alkaloid Mitragynine Isolates.
For more information visit www.kratom.com.
How To Spot Snake CBD Oil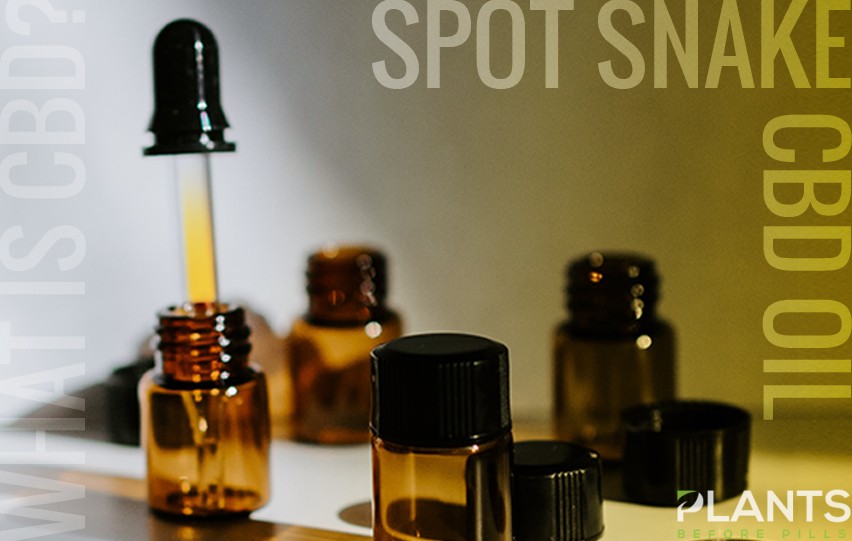 What Is CBD?
Cannabidiol, which is often shorted and referred to as CBD, is a combination of over 100 chemical compounds known as cannabinoids that derive from the Cannabis sativa plant. It is extracted from marijuana or hemp and is revered for having perceived benefits in aiding with such ailments ranging from chronic pain to insomnia to anxiety. CBD differs from the well-known compound from the marijuana plant, tetrahydrocannabinol (THC), in that it doesn't result in its users experiencing a high after consumption. THC is known for producing euphoric effects on the brain and body, however CBD differentiates from THC in that it doesn't have the same effects.
Recently there has been an increase of CBD products making their way into markets, gaining more consumer interest. Based on findings of a study conducted by the University of California, San Diego, Google searches for "CBD" have increased well over 100% annually since 2017.
When thinking about CBD use and deciding if its right for you, it's crucial to have an understanding of the differences between marijuana-derived CBD and hemp-derived CBD. The first thing to note is that by U.S. federal law, CBD products that are derived from hemp and contain no more than 0.3% THC are legal. Keep in mind that hemp contains trace amounts of THC but is grown for multiple uses. Hemp can be used in the production of paper and cloth products, and as an ingredient in food and beverage products.
The FDA's approval of Epidiolex, a pharmaceutical-grade CBD product was perhaps the biggest win to date for CBD. Epidiolex is a medication prescribed to patients who suffer from two rare, severe forms of epilepsy to help reduce seizures. However there is not presently any robust scientific evidence supporting most of the health claims surrounding CBD use.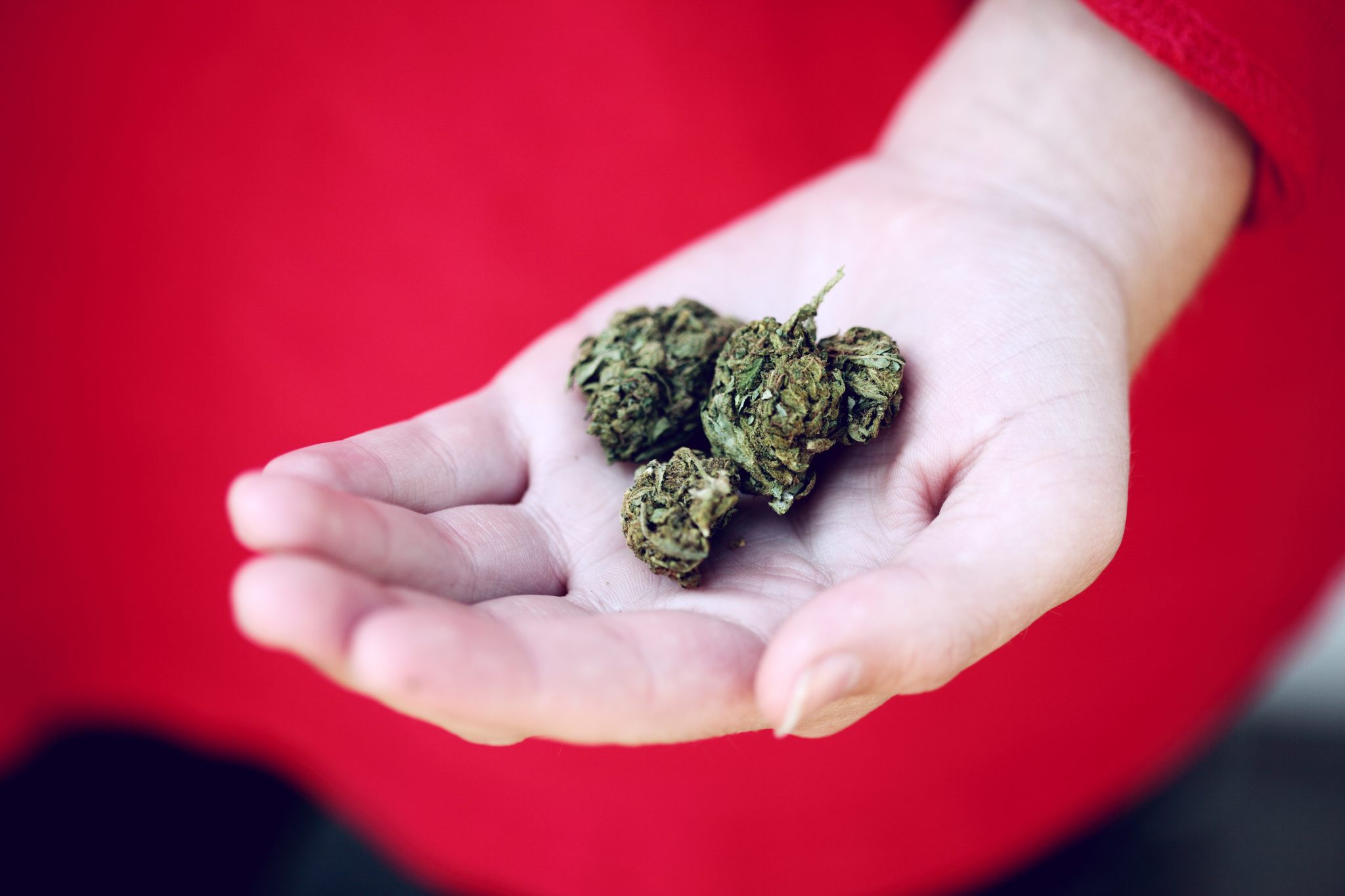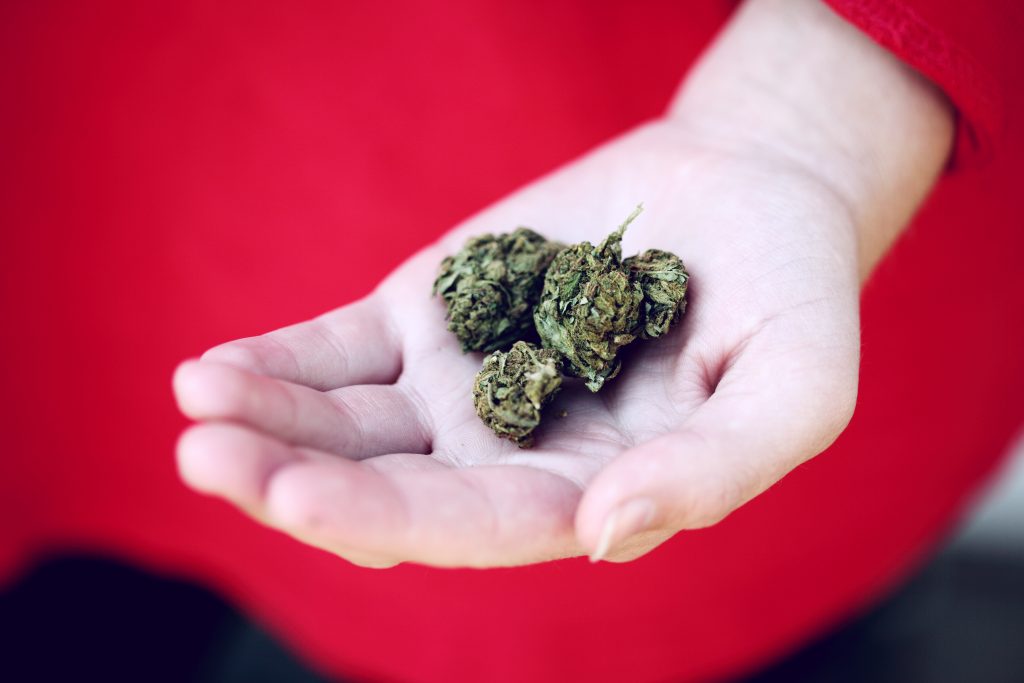 Below is a collection of some of the common uses people turn to CBD for:
Chronic Pain—Research around CBD's potential benefits in relieving chronic pain has been increasing as of late. There are currently 27 countries, including Canada and the United Kingdom (but excluding the United States) that have rolled out Sativex, a cannabis-based pain reliever containing both THC and CBD. It should be noted that researchers are continuing to focus on understanding the effectiveness of CBD on its own as a means to ease nerve pain and discomfort.
Anxiety and Depression—Ongoing research has explored the benefits of CBD as a treatment for individuals who struggle with anxiety and depression. While more research is taking place to determine this, frequent users of CBD products are optimistic about the compound's ability to decrease their emotional responses and relieve depression symptoms.
Sleep Issues—Studies and research around CBD and sleep suggests that users of the products are able to fall asleep faster, wake up less, and overall get a better night's sleep. As with most CBD treatments, more research is still needed however, CBD products could be a great solution for those looking for sleep solutions. 
What To Look For
It is important to make sure those shopping for CBD products do their due diligence and don't take the process lightly. CBD's increased popularity has bolstered it's presence on social media and has been being endorsed by celebrities for it's perceived benefits more and more. Even with these endorsements, it is paramount that buyers do their own research so they know what to look for when shopping for CBD products to best suit their needs.
There are some serious points to be aware of while shopping for products due to the lack of regulation and transparency in the market:
Labels on products can be misleading or inaccurate
Products may contain additives that could potentially alter mood
Metals, pesticides, bacteria, and solvents from cannabis plants can be present in your products
Many CBD products are still untested
Other concerns to consider:
Adverse Effects—In clinical trials, some of the patients who were treated with Epidiolex reported such side effects as drowsiness, diarrhea, and loss of appetite. Liver damage was also a reported side effect in these trials, so it is recommended that using Epidolex monitor their liver function regularly.
Drug Interactions—CBD could potentially  interfere with the effectiveness and metabolism of other commonly used drugs. For example, antibiotics and antifungal medications can affect CBD's potency and should be considered if you plan to incorporate CBD into your wellness practice.
Quality Issues—Because of minimal regulations in the CBD market, it is crucial to note that the information on the product's label may not always be accurate. As a responsible consumer of these products, it is important to be well versed in reading the Certificate of Analysis (COA) so you know what is actually in the product. More detail on COA's is below.
Certificate of Analysis (COA)
A Certificate of Analysis (COA) is a laboratory provided document showing the number of various cannabinoids in a specific CBD product. Manufacturers of CBD are strongly encouraged to send every batch of every product they produce to a lab that will complete testing and verify the contents of their products. This ensures that buyers of tested and verified products are receiving what the product is advertising.
Something to keep in mind is that not all CBD production companies freely share their COAs. If a product you are considering is sold by a company that does not freely share their COAs, it is recommended to reach out to and request more information before making a purchase. If you are unable to successfully obtain the COAs from either the manufacturer's website, customer service, or the product label itself, it is recommended not to purchase that specific product.  Companies that product quality CBD products happily lab test their products and make their COAs easily accessible.  This allows transparency for both the consumer and manufacturer, and reassurance that a production company is of the highest quality.
COAs can sometimes be difficult to understand and read. They are not always formatted in the same way and might not all look the same.
You will frequently see COAs that show results in one of the following ways:
Milligrams (mg) of CBD in the full product
Milligrams (mg) of CBD per gram (g)
Milligrams (mg) of CBD per milliliter (ml)
Please note that this example uses CBD but the same can be applied for other cannabinoids in the COA.
If the COA shows the like the first example result above, milligrams (mg) of CBD, in the full product, then you as the consumer don't need to do any further calculations because this result shows the total amount of cannabinoids in the product. It is recommended though to review the product label to ensure it matches this number.
If your results read like the last two bullet points though, you will need to make some calculations. Keep in mind that a milliliter (ml) is a measurement of volume and grams (g) is a measurement of weight. While most Cannabis products will show size in ounces (oz) you can convert that number into milliliters by keeping in mind that 1oz will always equal 30ml. It is important to note that  two 30ml tinctures will not weigh the same in grams, as the weight (g) is affected by each ingredient in the product's formulation.
When deciding which company to purchase CBD products from it is crucial to understand COAs. Suggested as a general rule of thumb, it is probably best to avoid purchasing from a company that does not offer any of their lab results or COAs.
If you are considering buying A88CBD™ products and would like to see the COAs, please visit here!
How To Make Kratom Tea: A Simple Guide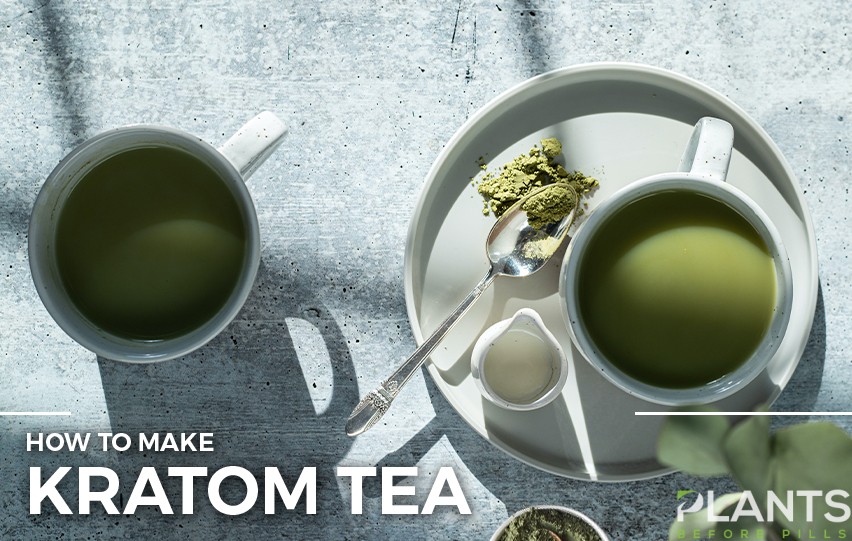 The kratom tree is native to Southeast Asia. You can use its leaves to make kratom tea. These leaves are rich in alkaloids and mitragynine, the two ingredients that make for the basis of the kratom. Kratom is familiar to people worldwide as a natural stimulant, and it has a soothing and relaxing effect.
One of the most popular ways of taking kratom is drinking kratom tea. The tea can treat chronic pain and anxiety, help with opiate withdrawal, etc.
There are three strains of kratom: white vein, green vein, and red vein. Just like you can enjoy the benefits of kratom in different ways, there are several different ways to make kratom tea.
After reading this, you will want to kratom powder near me and enhance your health by making kratom tea, perfect for everyday use.
Kratom Tea Preparation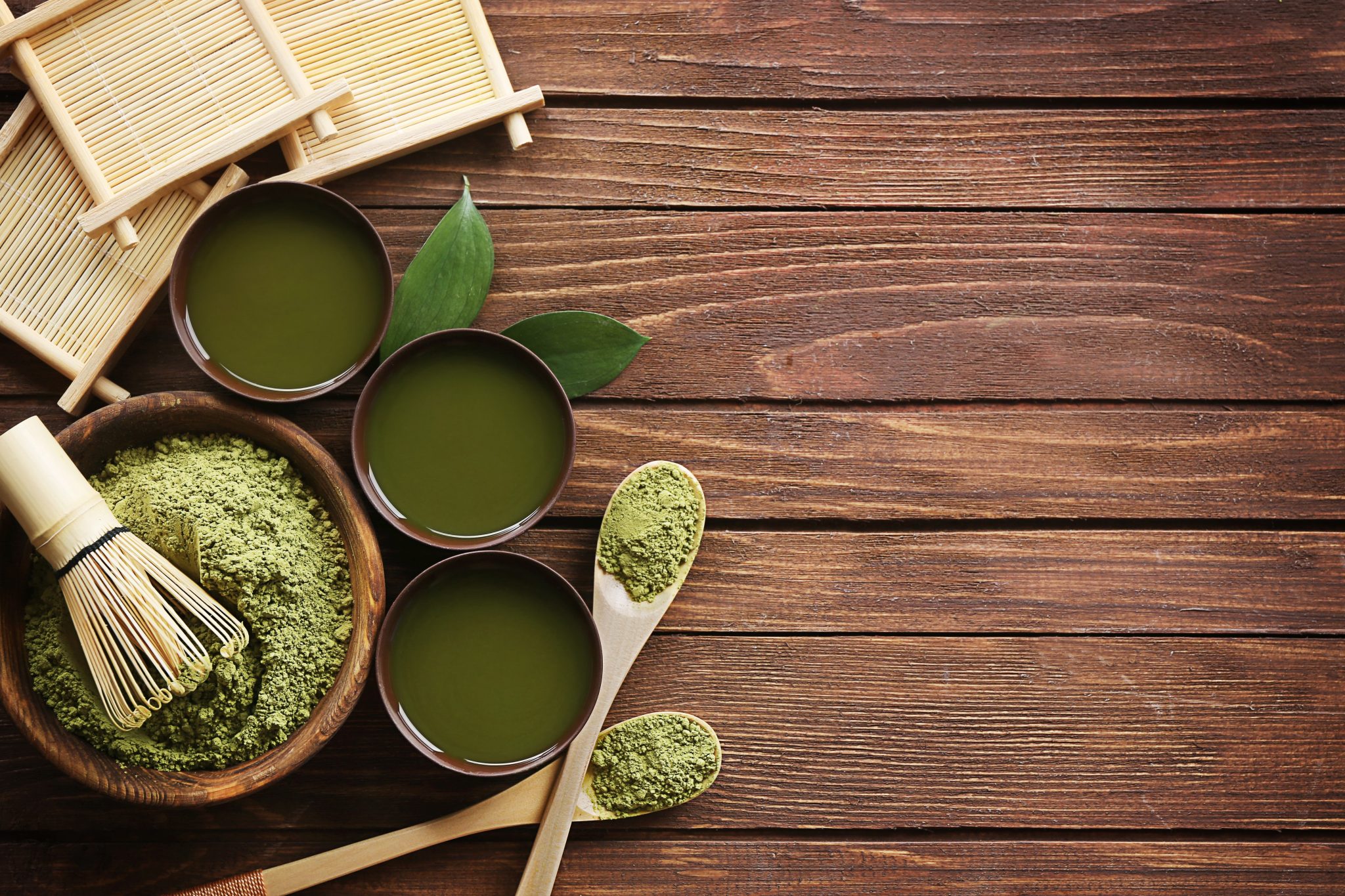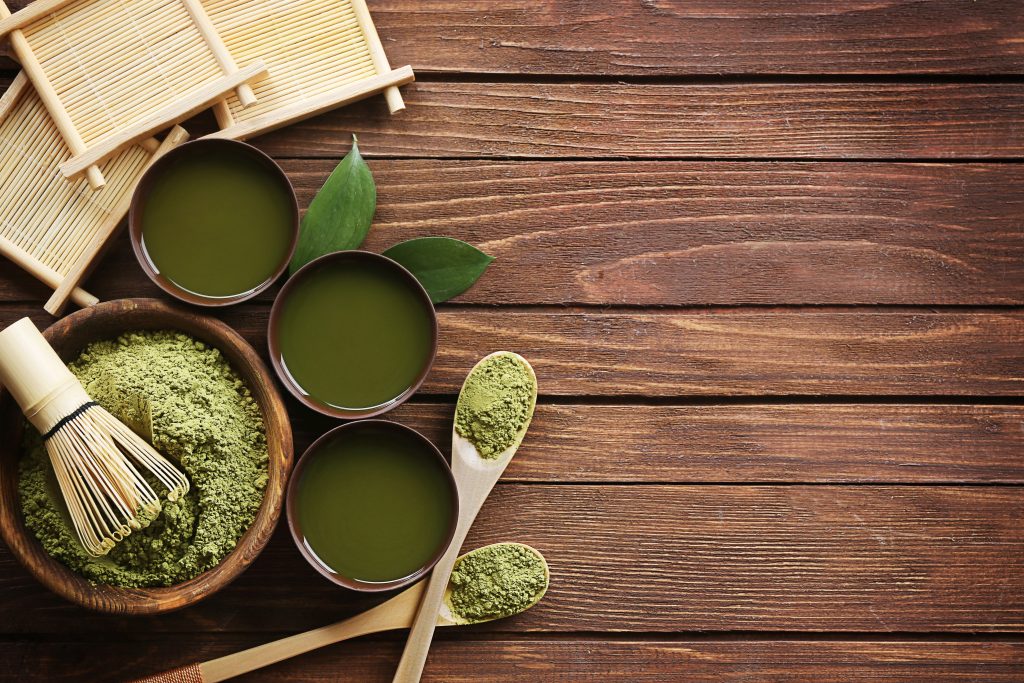 Now, let's delve into how to make kratom tea. The first important thing is to choose a potent strain.
Since each kratom strain is rich in natural alkaloids, letting your powder or leaf roll in boiling water isn't a good idea. Never put your kratom leaves or powder in the boiling water. Instead, let your teapot cool down for a couple of minutes.
The best way to prepare kratom tea is to let it simmer for a while. That's one of the best ways to ensure maximum potency of your tea. To make it extra delicious, feel free to add some lemon juice to your powder or leaf as the citrusy acid keeps the alkaloids consistent.
It's also essential to mention that both the effect and flavor depend on how long you let your tea steep. You should start with small doses, 1-2 grams of kratom per cup. Here are a couple of methods to make tea.
Boiling Pot
Boiling pot is probably the most common method of preparing kratom tea. Put water in your pot and let it boil. Add the right dosage of kratom powder or leaves and allow it to simmer for 10-20 minutes.
Take a cheesecloth or mesh strainer and pour your tea through it into a container for storage or serving. Since kratom tea is quite bitter, use any sweetener or honey and lemon.
Teapot
The teapot method requires tea bags that you can either buy or stuff yourself. Simply place the amount of powder or leaf in a tea bag and place it directly in the teapot. Pour hot water over it and let it soak for 10-20 minutes.
When you're making kratom tea, it's important to harness the full potential of your brew. The following tips will help you do that.
Don't Use Boiling Water!
Since kratom is rich in alkaloids, the active chemicals that bring all the health benefits, the best way to get the most out of your kratom crushed leaf or powder is by using hot water that has been slowly cooled. Instead of boiling kratom in the pot, simply add hot water to your kratom tea mix.
Add Citrus Fruits for Extra Refreshment
The nitrogen in kratom alkaloids tends to degenerate when exposed to high temperatures over longer periods. This affects the potency and flavor of your brew. However, you can refresh your tea by adding citrus fruits such as a lemon or an orange.
You can also add an acidic ingredient such as vinegar or an apple cider. It will slow down the degeneration of the chemical compounds in the tea, thus improving the flavor and adding a refreshing twist to your brew.
Add Some Sweeteners to Mask the Bitterness
Kratom is known to have a very, almost unpleasant bitter taste. This could be a turn off for most people. Since kratom tea brings many benefits for your health and well-being, it would be such a waste to discard all these benefits over something so trivial as bitterness.
So, to get rid of that nasty bitter taste, you can add any sweetener you like. The most recommended ones would be agave juice, honey, or stevia.
Add Additional Flavorings
While you're at the sweeteners, why not improve the taste by adding additional flavorings. The range is extensive, but the best guesses would be cinnamon, citrus zest, or ginger.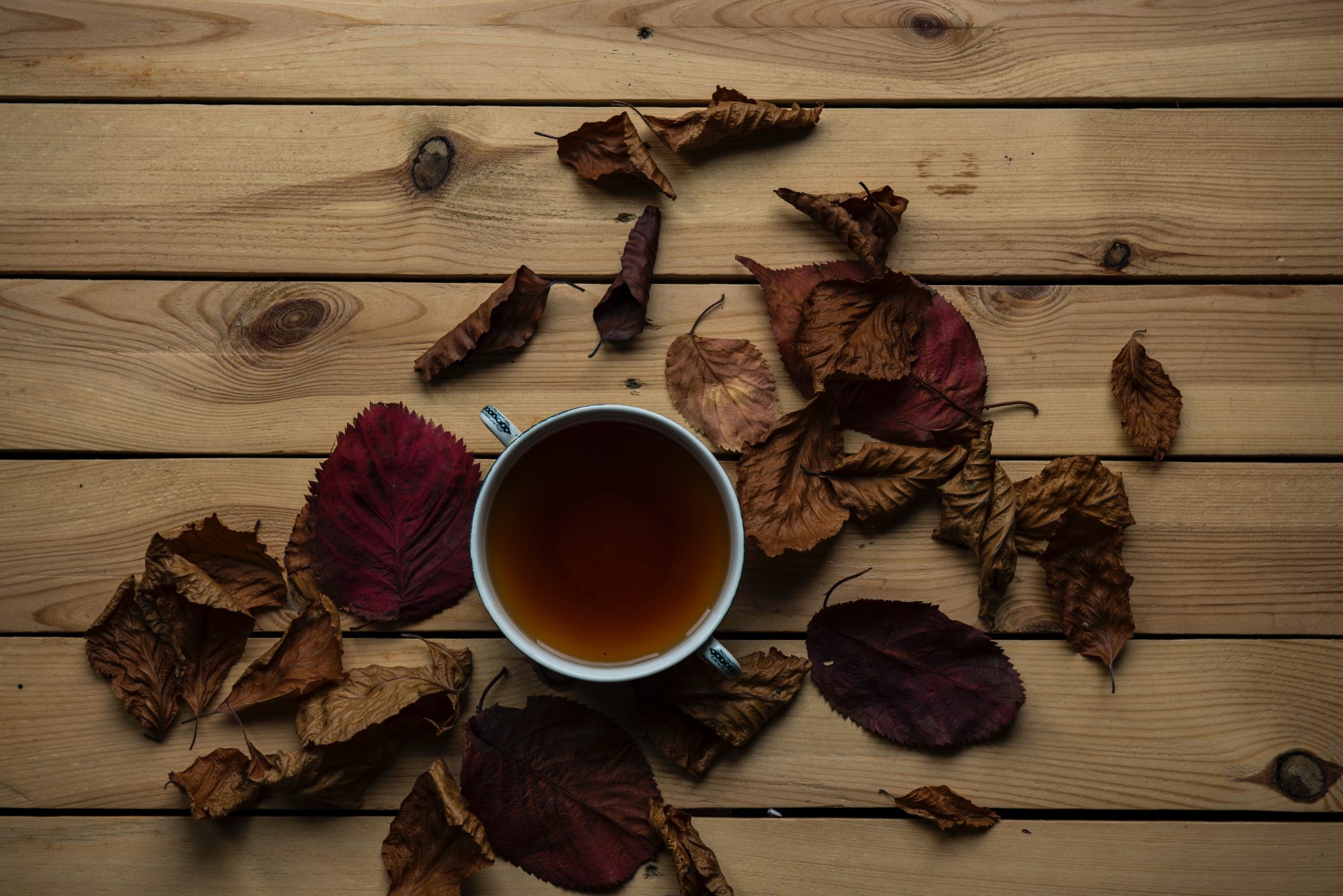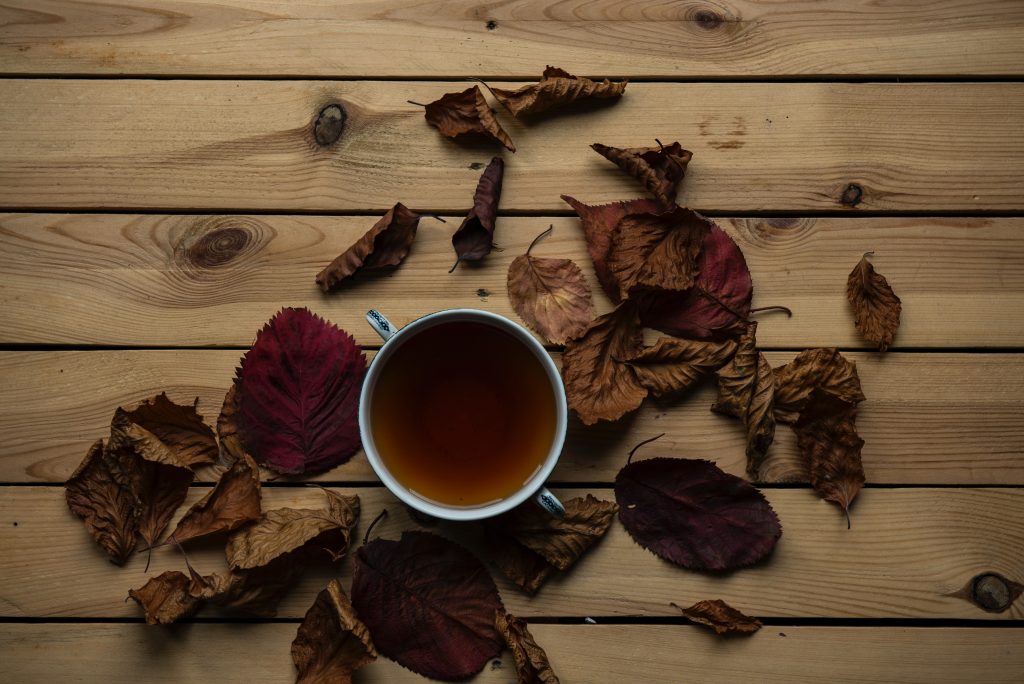 Stir, Stir, Stir
Stirring is a must when preparing kratom tea, especially if you're using powder. Unless you want to end up with kratom powder sticking to your palette and continually reminding you of the bitterness you were trying to avoid, you must stir constantly.
This will allow you to create a smooth texture of your tea flavor while ensuring maximum potency.
So, there you have it. We have gone through the process of preparing kratom tea, and we shared some helpful tips. With all this information, you're sure to get a perfect cup of kratom tea. Enjoy!