Edibles or Oils: Which is Better?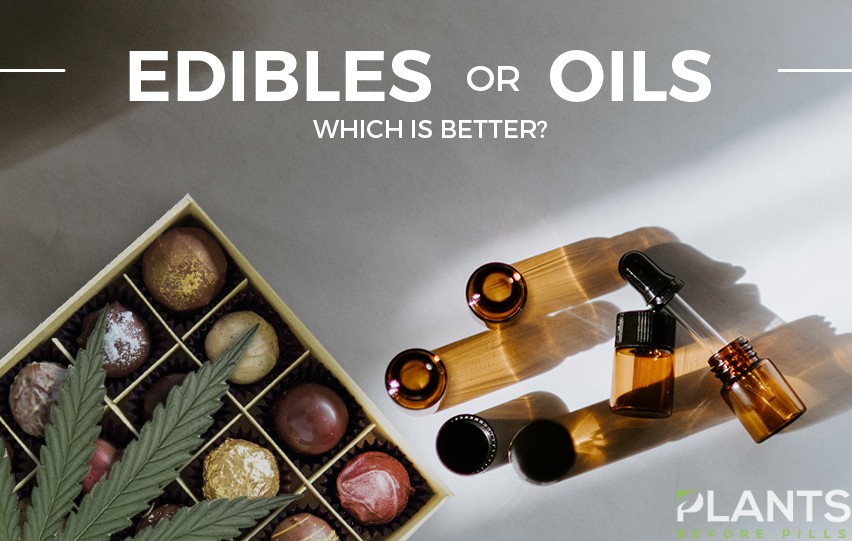 As the cannabis industry has grown, more choices are becoming available to consumers. They can get the actual buds, buy the CBD, oils, or the edibles. The most popular product types are oils and edibles. Some consumers swear by one or the other, but which one is actually better? Here is an analysis of each one.
What are Oils?
It's common to see small vials of oils sold in a marijuana dispensary. These oils are extracted from cannabis buds, usually using supercritical CO2 extraction for optimal quality. Depending on the state, it can be sold purely as CBD oil or a mix of THC and CBD. If you're unaware it is a compound derived from the same plant, but it doesn't have THC, so there is no high.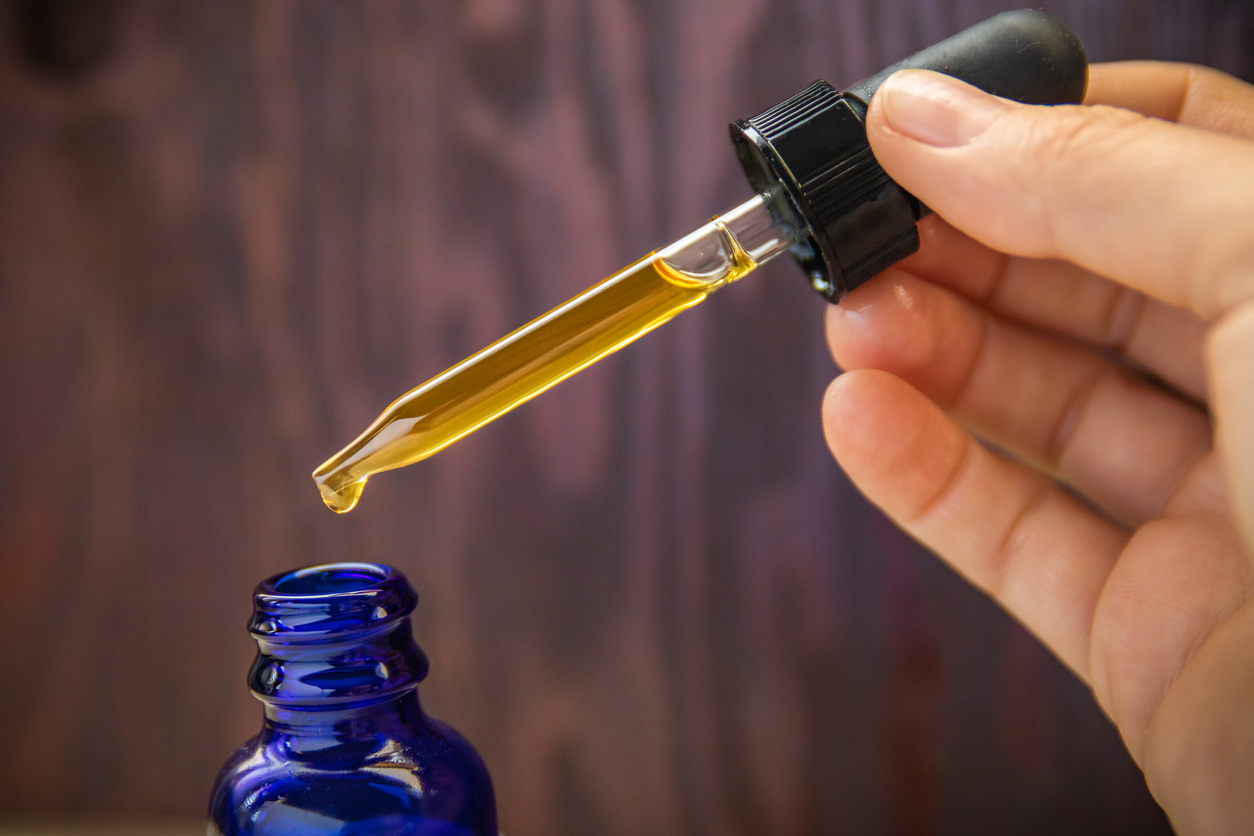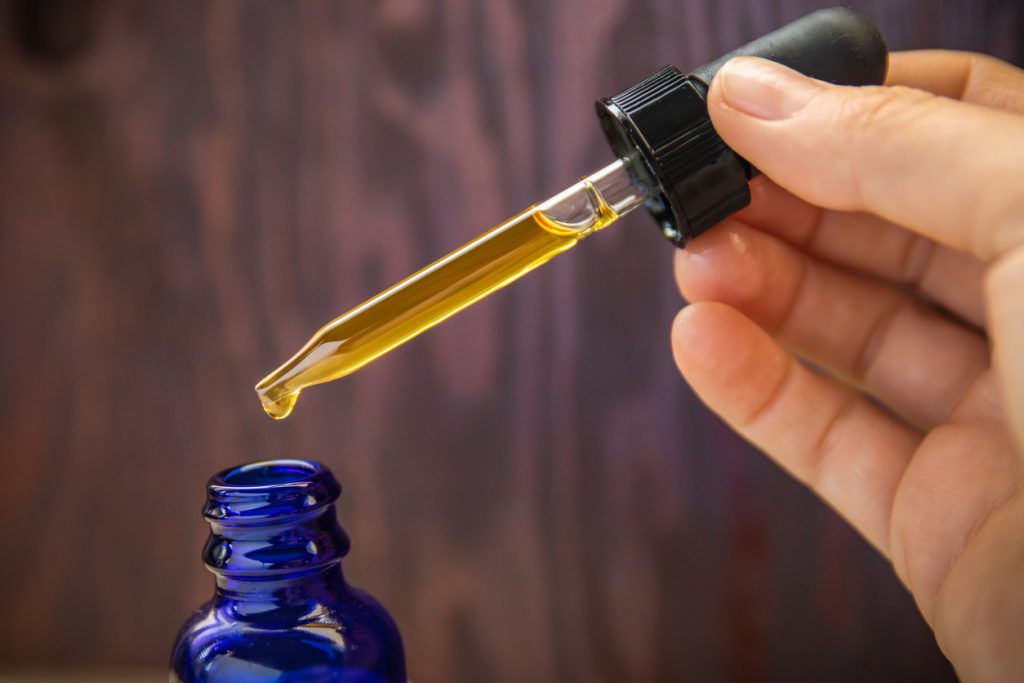 The way you take the oils is that you simply place a few drops under your tongue for a minute or two. This maneuver will start making it into your body, and you should feel the effects over several minutes. This method is often the preferred way instead of smoking cannabis. It's important to note that some consumers do prefer vaping with the oil.
What Are Edibles?
You'll find edibles to be very popular among customers in your local marijuana dispensary. Edibles are simply cannabis-infused foods. They come in the form of cookies, gummies, protein bars, chocolates, brownies, lollipops, and even drinks.
Customers love edibles because it doesn't feel like they're even taking cannabis. It's a novel way to take cannabis. Take note that you can definitely still taste the marijuana when you eat edibles. However, it will often be subtle or heavily muted by the main flavour of the edibles.
Some companies and dispensaries are coming up with unique recipes that do not try to mask the flavour of cannabis but complement it. They try to balance out the flavours or fuse it with another flavour to make the tasting experience more pleasurable. Connoisseurs often prefer this.
The Difference is in the Absorption
Now when you are taking cannabis products, you have to start with the reason why you're taking them. Many people take cannabis for medical reasons. They may be dealing with chronic pain, inflammation, mental problems, and other health issues. In this case, you want to make sure that you're getting a good dose.
When taking cannabis oil sublingually under your tongue, the chemical compounds will be absorbed into your bloodstream directly. As a result, you are getting maximum value for what you spent. You get the full benefits of cannabis and nothing is gone to waste.
In comparison, you are eating the edibles. The edibles will go through your digestive system. Some of it is broken down and not absorbed into your bloodstream. In simple terms, it has low bioavailability.
This reason is why oils are far better than edibles. If you want the full benefits of CBD or THC, you want to go with oils.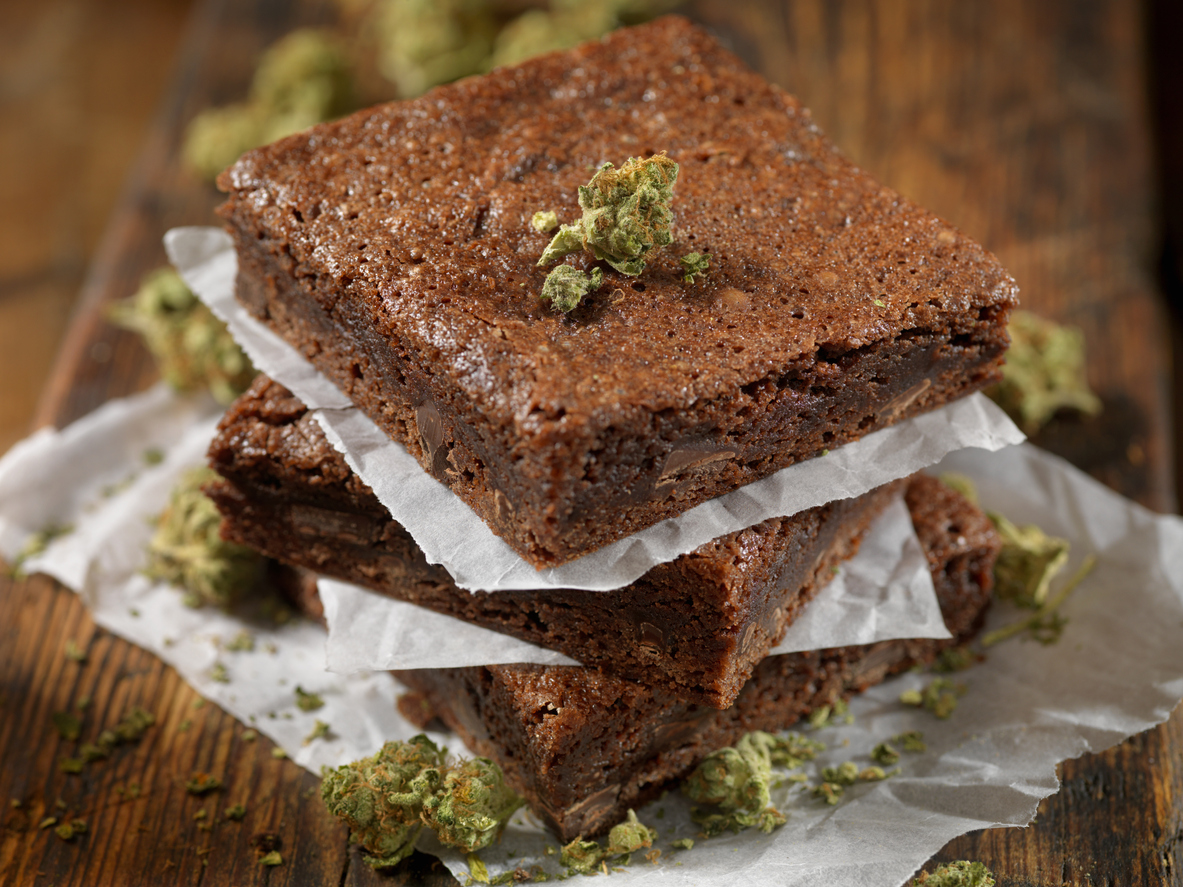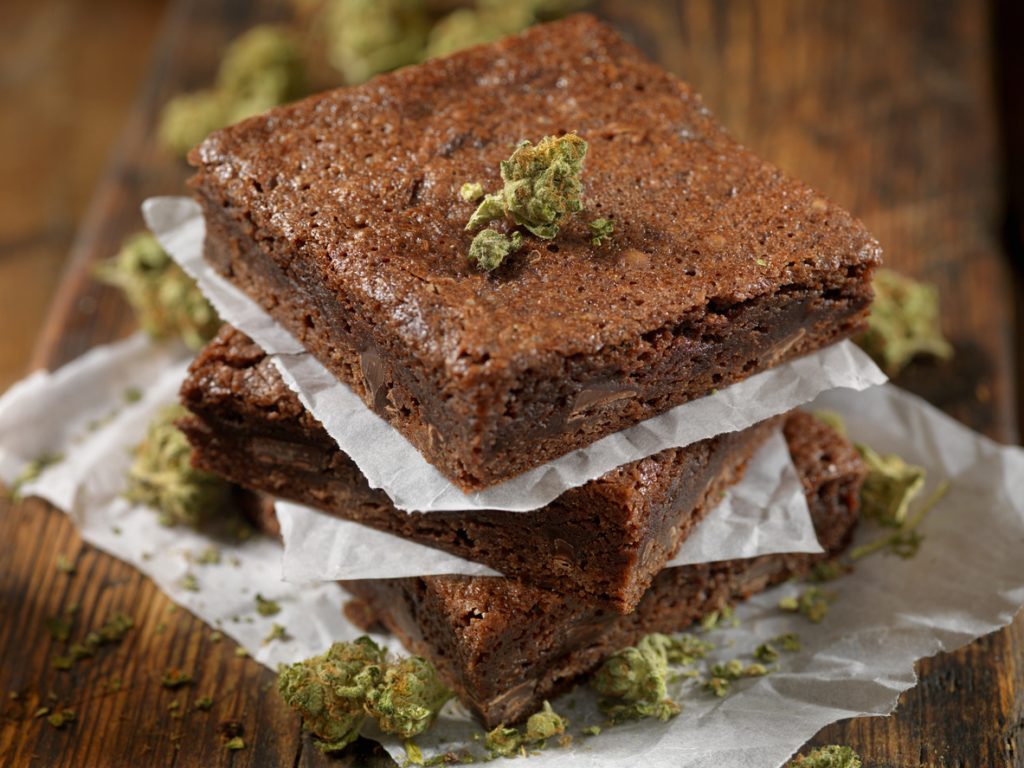 When Are Edibles the Better Choice?
With that said, edibles may be for you if you're taking cannabis products recreationally. Some people do not like the taste of cannabis. That's why they prefer it in the form of edibles.
Other people like the delayed effects of edibles and feel like they can control their dosage better with edibles. Many dispensaries do have edibles in different strengths, so you can try out different ones and buy one that delivers the desired effects. So if these scenarios relate to you, then edibles may be for you.
The Better Value
Because there is labour that goes into edibles, they tend to be priced higher than oils when you look at the CBD or THC content. If you want the best value for your money, then oils are the way to go. At the same time, you should definitely try edibles to see how you like the different products that are out there.
Lemon Haze: Why it's one of Canada's Top Selling Strains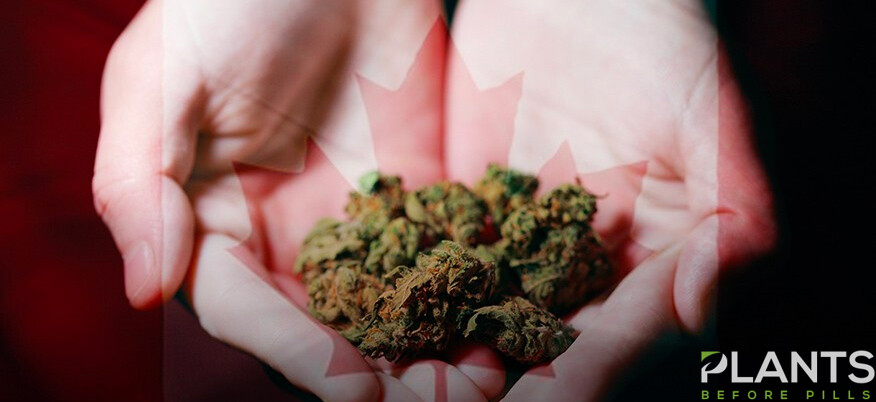 For anyone who is a seasoned weed enthusiast, the Lemon Haze strain comes up in many conversations in cannabis circles and forums all over the globe. With its rich/aromatic smell, radiating tones of juicy lemon, and amped-up THC content, it is no wonder why people all over the world gravitate toward this particular strain.
What is Lemon Haze?
Lemon Haze is a cleverly crossed hybrid type of cannabis derived from the Silver Haze and Lemon Skunk strains. With its 70:30 Sativa to Indica ratio, it's one of the most potent Sativa dominant blends on the market today. Not only does it have a sweet aftertaste of citrus, but it also garners a yellow/green color which is similar to a lemon growing on a tree. It touts a 17%-22% THC and 0.38% CBD content.
Its psychoactive profile is uplifting and invigorating when consumed moderately; however, it can mellow you out if used in more significant amounts. Given that you can utilize both types of effects from one beautifully simplistic strain, it becomes even more popular as it's a marijuana strain to meet many's needs.
Why Canadians Love Lemon Haze
In Canada, Lemon Haze has gained massive popularity after winning not 1 but 2 Cannabis Cup awards (in 2008 and 2009). With the pandemic in play the past year and a half, Lemon Haze and cannabis, in general, have seen a massive uptick in usage. Imagine being snowed in for days on end during the Canadian winter and enjoying some Lemon Haze in the comforts of your home. This strain could help you get some creative work done, fuel a high-powered workout or even help you get into some pre-Spring cleaning. If you need to bring yourself back to earth, a few more hits of it can bring you right back to a relaxed and euphoric state.
Those who seek to use cannabis for treating common ailments like Chronic Pain, Fatigue, and Migraines, Lemon Haze could do just the trick. It is also often used to treat nausea and depression. The strain is so heavily demanded that Canadian mail marijuana delivery services are at an all-time high. 
In Conclusion
If you can get your hands on this treat of a strain, definitely make a note of the effects you feel. Although creativity and happiness are common, many people experience increased drive both work and arousal-wise. This makes the Lemon Haze strain extraordinarily diverse and heavily demanded.
Have you tried the Lemon Haze strain before? If so, we'd love to hear your experiences on it on our Facebook page!
How To Read THC Content On Marijuana Label The Proper Way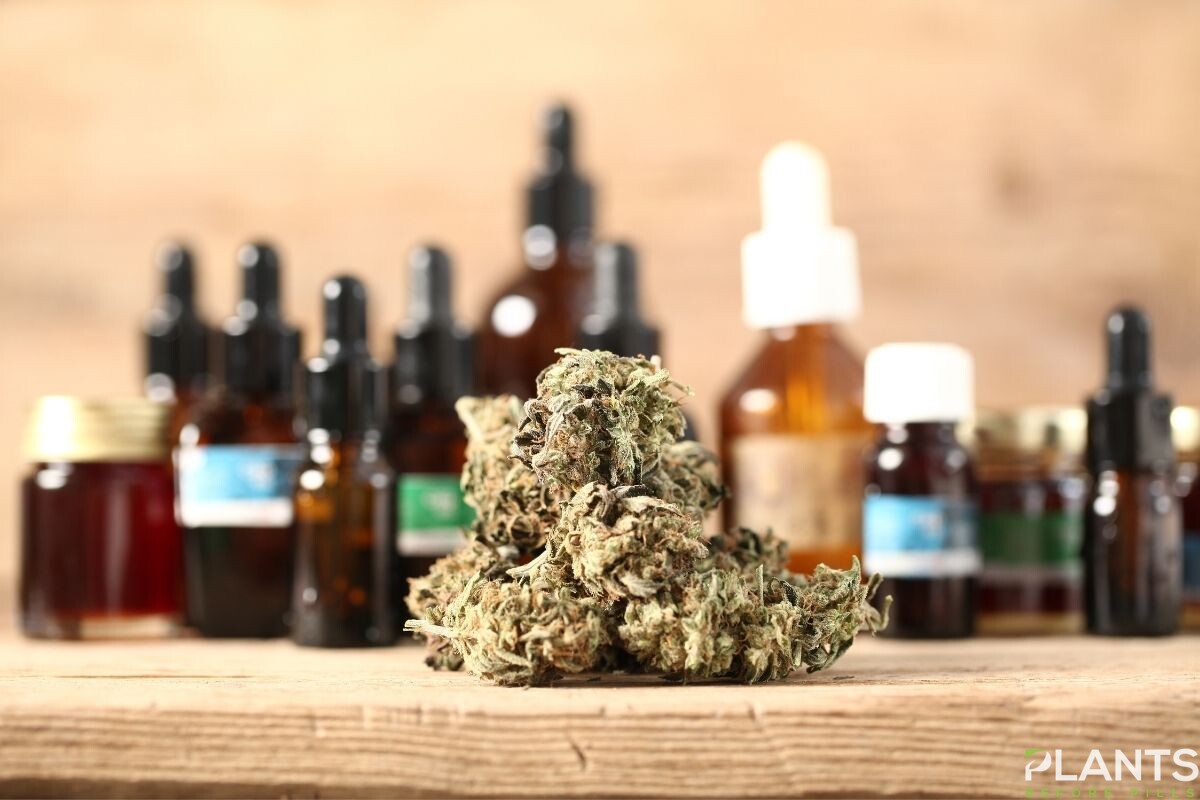 Marijuana product labels are created for 3 main reasons: to provide transparency, to certify the product is legal to be sold for public consumption, and to protect the consumer from being overdosed by cannabinoids like THC (tretrahydrocannabinol). That's why state regulators enforce packaging laws for marijuana products to prevent uninformed and even children from inducing a medical-grade marijuana product.
Of course, labeling on weed products may be common for long-time users, but first-time buyers have to be educated with the nuances of understanding medical cannabis labels. So read more as we will tackle how to read THC content on marijuana label the proper way and prevent yourself from getting overdosed.
Regulations On Labeling Marijuana Products
Generally, marijuana product manufacturers are required to seal and secure weed in child and tamper-proof containers like pinch-and-slide mylar bags and push-and-turn caps. Aside from that, the labeling details vary by weed products from the dosage information, concentration of cannabinoids, ingredients, testing date at the lab, etc. Most importantly, the law prohibits manufacturers from using any images or illustrations that are appealing to children.
These rules are strictly implemented and marijuana manufacturers are retailers should adhere to these regulations or their licenses will be revoked.
Interpreting THC In Medical Cannabis Labels
When it comes to the question of medical cannabis, you will see that there are different ways that you can read the THC content in the labeling. In Canada, it's mandatory for medical marijuana users to read the labels first before buying. On the other hand, in other states and some cities in the country, it is not. Even so, if it makes sense to you then it's a must that you follow the rules for you and your family's sake.
Labels on marijuana products typically display the THC (tetrahydrocannabinol) and tetrahydrocannabinolic acid (THCa). In essence, THCa is a naturally occurring, non-intoxicating acid in the marijuana plant. And as the plant dries out, the TCHa will be converted into THC, which makes you high.
Both THC and THCa are listed in percent to indicate the potency of the product. The higher the THC percentage, the stronger and more potent the product is. On the other hand, the higher the THCa percentage will mean that the product remains deactivated, stable, and has a fresher bud.
Adding the THC and THCa on the label won't give the exact measurement of the potency of the weed product. However, it does give you an idea of the "high factor" that you'll experience after ingesting the product.
Other Crucial Details On The Label
Aside from featuring the THC and THCa details, the label also includes the CBD percentage, which is a beneficial component due to its anti-inflammatory, stress-reducing, and anxiety-reducing properties, and the CBN percentage which is a molecular component that helps in decreasing inflammation and increasing appetite. Other than that, the label should also enlist specific terpenes or the essential oil that is responsible for the scent of the strain.
Lastly, the label should also include the pesticide portion, warnings, disclaimers, production, and processing dates.
How to Get the Perfect Dosage with Cannabis Products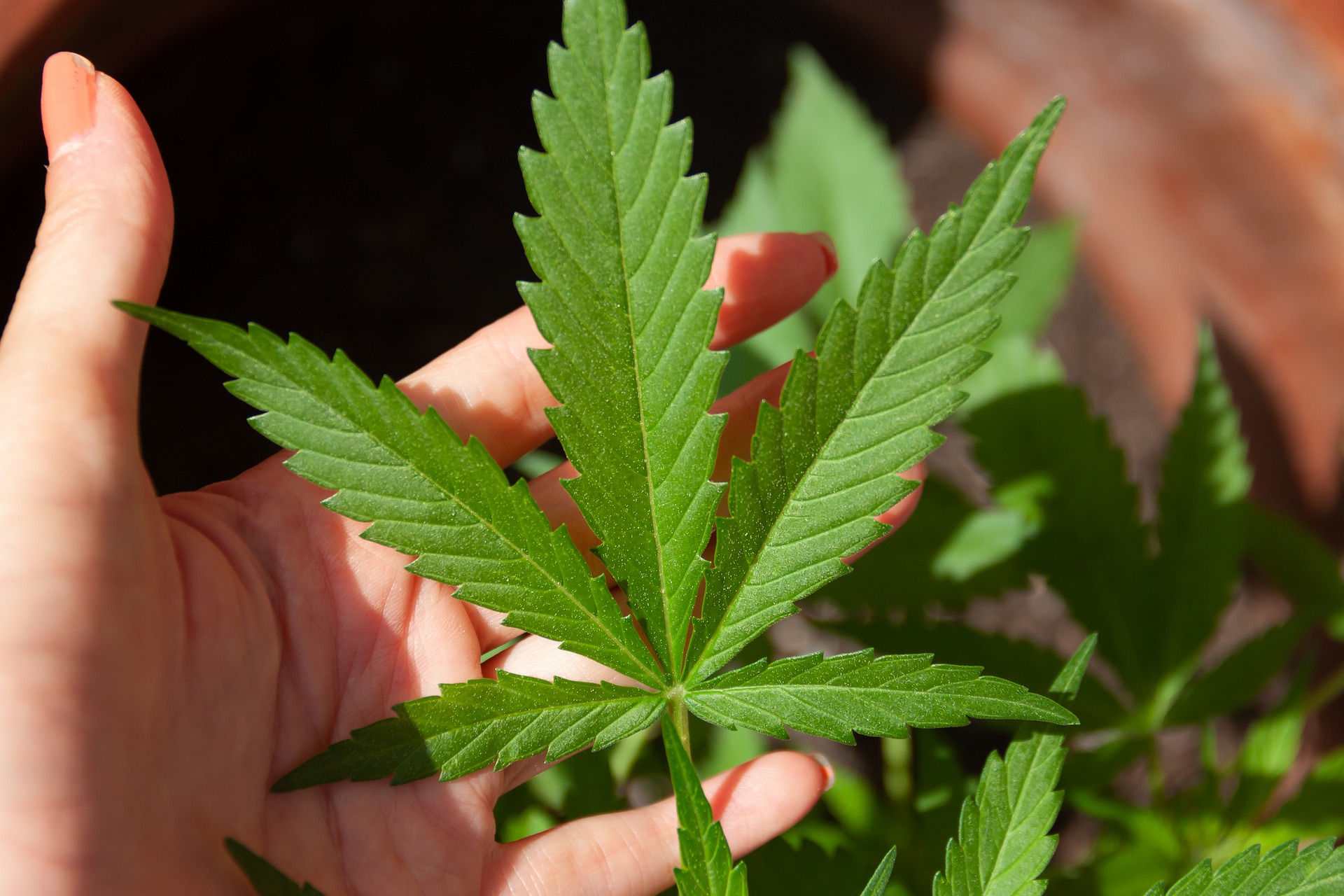 No one talked about cannabis dosage back in the day since it was in relatively short supply, and few dealers knew the THC content or genetics of what they sold. Now, with the legal cannabis business booming, access to cannabis products is at an all-time high, and consumers can enjoy the benefits of knowing what is in their weed. Understanding how to dose your cannabis correctly can help you to feel your best while getting the maximum effects and benefits from the weed you consume.
Common Problems with Cannabis Dosing
Even now, with commercial cannabis products marked with nutritional and chemical composition, few people know how much cannabis they should be using – or how to even figure that out in the first place. There are several common problems people face when they begin trying to research cannabis dosing. Knowing how many flowers you can smoke versus how many milligrams of edibles gets confusing. Since brands have little consistency between their products, keeping track of everything can be overwhelming.
Further, tolerance comes into play since some cannabis users find that they need far more than others to feel the effects. Differences in THC tolerance may be, in part, due to incorrect dosage, considering over-using cannabis can affect how an individual experiences THC in the future. Finding the proper dosage for you can help regulate tolerance and even save money by giving you more control over how much you consume.
What Is a Proper Cannabis Dose?
If you want to know your dose and start managing how much cannabis you use, you can follow some basic guidelines. In general, with all cannabis products, the key is starting low and going slow. Start with a low dose of whatever you are taking, whether it be smoking a single hit from a one-hitter or enjoying a low dose of 2 mg. edible. By starting low, you'll be able to tell how those low doses affect you and can increase your dose accordingly to satisfy your body's needs.
Edibles
Edibles are one of the most popular ways to consume cannabis, but knowing how much to take can intimidate novice stoners. THC edibles are among the easiest types of cannabis products to dose since commercial edibles list their exact THC content right on the packaging. For example, THC Malt Balls from Punch Edibles are carefully formulated to have 10 mg per piece, allowing you to take the same dose every time reliably.
To find your dose, start by taking 1-2.5 mg edibles, then waiting a few hours to see how you feel. The waiting period is critical – most edible overdoses happen because people don't wait and think they need more. Here is a standard THC edible dosing guide:
1 – 2.5 mg. edibles: Microdose, great for beginners
5 – 10 mg. edibles: Mild pain relief, mild relaxation
15 – 20 mg. edibles: Recreational dose, moderate pain relief, mild euphoria, mild impairment, good for sleep
25 – 50 mg. edibles: Strong euphoric effects, impaired coordination, strong pain relief, best for experienced users and individuals with issues absorbing cannabis edibles
60 – 100+ mg. edibles: Best for individuals with high tolerance, or individuals living with chronic pain or inflammation
Flower
The OG method of getting high, smoking flower remains the most popular method of consuming cannabis, partly due to how quickly smoking flower gives the body access to THC. Unfortunately, knowing exactly how many THC milligrams you consume per gram of dry buds is difficult since each strain (and each crop) varies slightly in content. A significant amount of the cannabinoid is burned off in the process of smoking or vaping. In general, follow these guidelines for dosing flower:
1/16 g. flower: Standard one-hitter capacity, great for beginners, low dose
1/4 g. flower: Standard bowl, good for moderate or occasional smokers, mild pain relief, mild relaxation
1/2 g. flower: Standard joint, good for experienced and regular smokers, mild euphoria, moderate pain relief
1 g. flower: Strong euphoric effects, impaired coordination, strong pain relief, best for experienced users
2+ g. flower: Best for individuals with a high tolerance, or individuals living with chronic pain or inflammation
Extracts
Cannabis extracts are vaporized, delivering the strong effects of pure suspended THC as quickly as smoking the bud. Cannabis extracts come in different potencies, so be sure to check how strong yours is before you begin testing to find your dose. Most commercial extracts sell in .5g and 1g cartridges. The products will list their THC content so you can determine how many milligrams you'll get with each puff.
Because extracts have a higher THC content than cannabis flower, fewer puffs will deliver more THC. An individual with low tolerance to THC may be able to take a single hit from a vape and enjoy the full effects of the product. Others with higher tolerance could smoke up to .5g a day, with some individuals experiencing chronic pain smoking up to 1g, though this is on the extreme high end.
Can You Overdose on Cannabis?
It's impossible to 'overdose' on cannabis in the way we think of overdosing – meaning consuming too much cannabis alone is not enough to kill a human. While an overdose of cannabis won't end in death, it can alter mood, cause adverse emotional reactions, trigger paranoia, cause heart palpitations, or even induce vomiting. For people with low THC tolerance, overdosing on cannabis can be stressful and unpleasant and should be avoided.
Someone experiencing a cannabis overdose may feel sweaty, cold, clammy, nauseous, anxious, paranoid, or confused. In these cases, the symptoms often disappear on their own as the high diminishes, but it can take several hours to come down from the experience's peak. To avoid overdosing, experiment to find out how much cannabis your body enjoys. Start slow, then gradually increase how much you take until you feel like you have reached your desired effects.
Should you accidentally overdose on cannabis, be sure to find a comfortable environment in which to wait for the effects to wear off. If you are experiencing paranoia or anxiety, talk to a friend, family member, or loved one to help orientate yourself. Try enjoying a relaxing hobby like watching TV, doing some artwork, or playing a game. Remember to stay hydrated and to ask for help if your symptoms become worse.
Final Thoughts
While there are few risks involved in consuming cannabis, knowing how much to take is still essential if you want to get the most out of the experience. Everyone is different, and our unique tolerance levels reflect that. But, once you know your dose, having a great time with cannabis is easy. Whether you prefer bud, edibles, extracts, or anything else, you can find your perfect cannabis dose with a bit of experimentation and patience. Once you find that sweet spot, you'll feel confident knowing that you have complete control of your cannabis experience.