Edibles or Oils: Which is Better?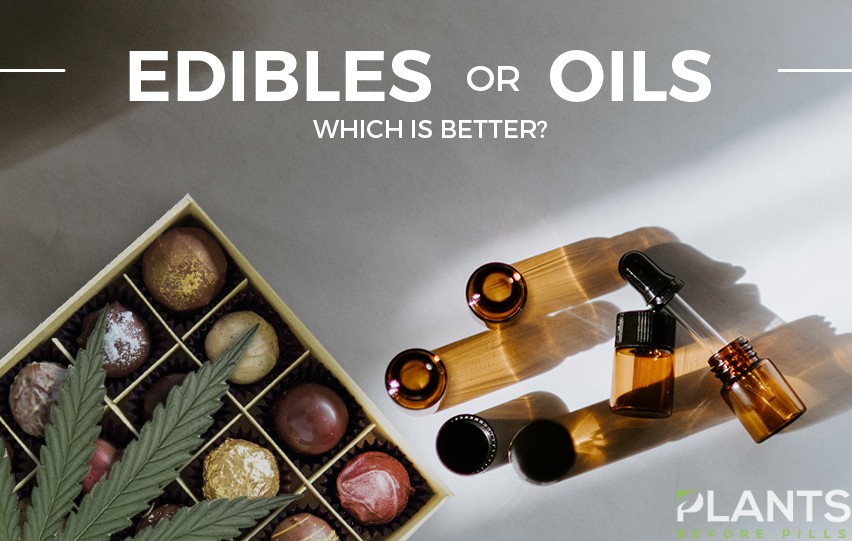 As the cannabis industry has grown, more choices are becoming available to consumers. They can get the actual buds, buy the CBD, oils, or the edibles. The most popular product types are oils and edibles. Some consumers swear by one or the other, but which one is actually better? Here is an analysis of each one.
What are Oils?
It's common to see small vials of oils sold in a marijuana dispensary. These oils are extracted from cannabis buds, usually using supercritical CO2 extraction for optimal quality. Depending on the state, it can be sold purely as CBD oil or a mix of THC and CBD. If you're unaware it is a compound derived from the same plant, but it doesn't have THC, so there is no high.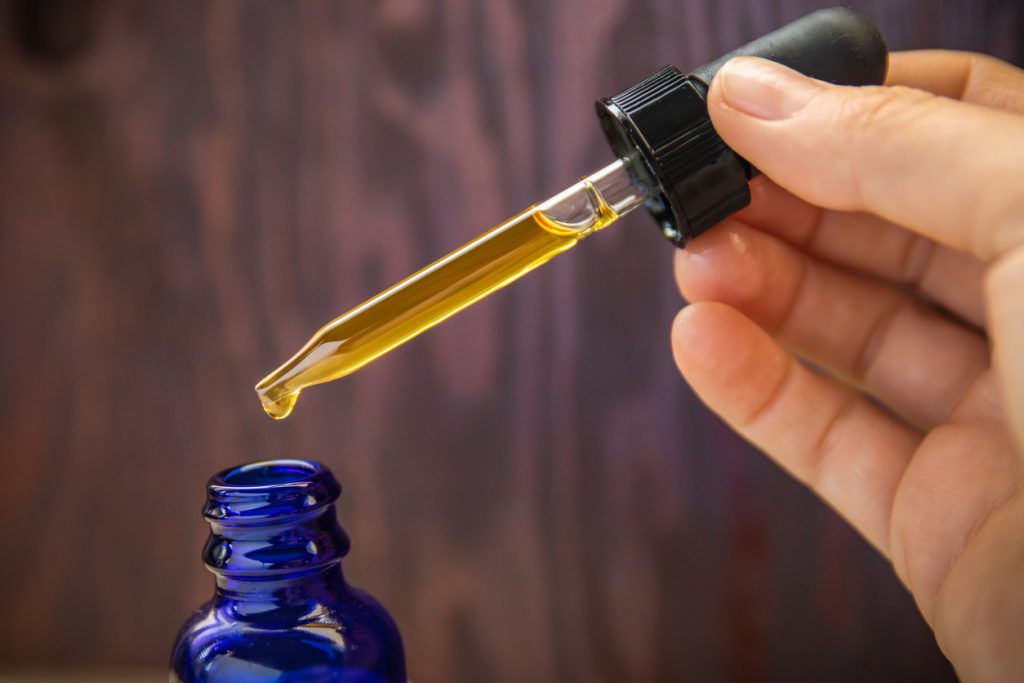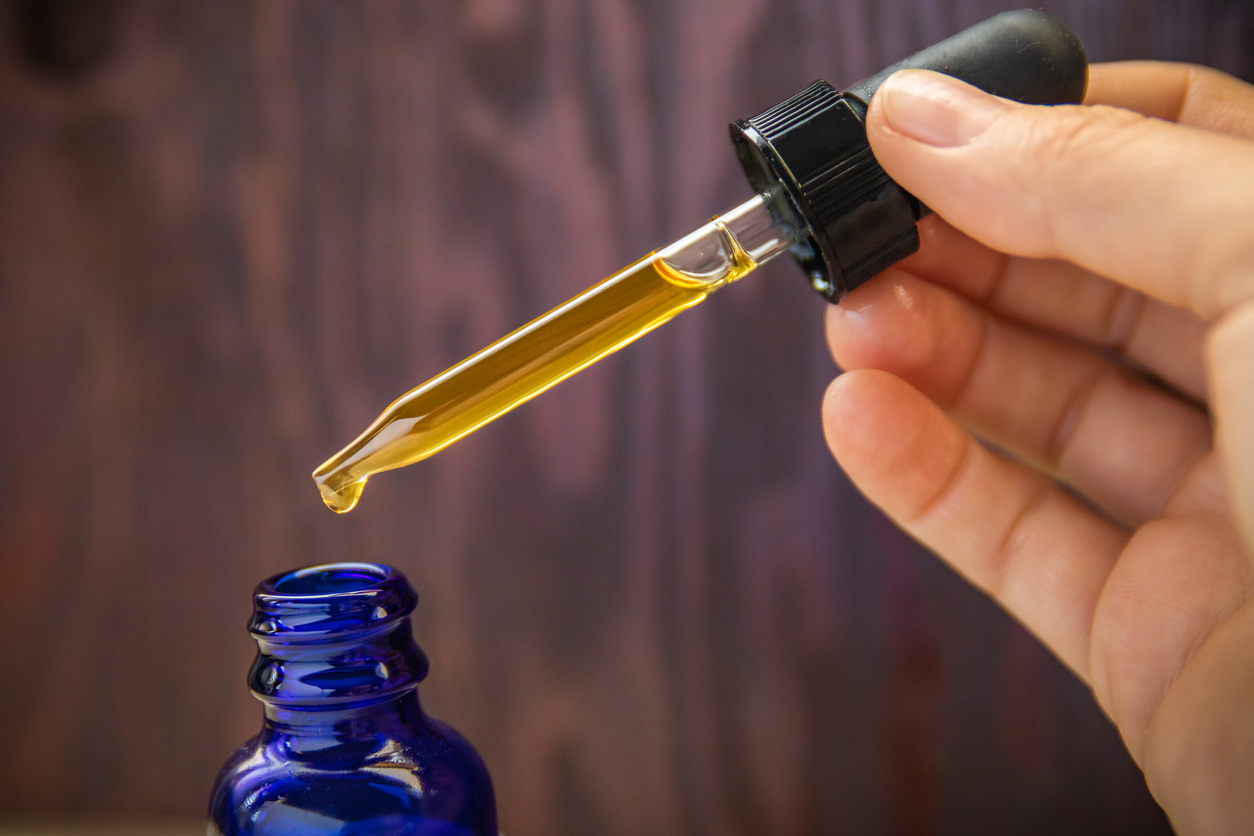 The way you take the oils is that you simply place a few drops under your tongue for a minute or two. This maneuver will start making it into your body, and you should feel the effects over several minutes. This method is often the preferred way instead of smoking cannabis. It's important to note that some consumers do prefer vaping with the oil.
What Are Edibles?
You'll find edibles to be very popular among customers in your local marijuana dispensary. Edibles are simply cannabis-infused foods. They come in the form of cookies, gummies, protein bars, chocolates, brownies, lollipops, and even drinks.
Customers love edibles because it doesn't feel like they're even taking cannabis. It's a novel way to take cannabis. Take note that you can definitely still taste the marijuana when you eat edibles. However, it will often be subtle or heavily muted by the main flavour of the edibles.
Some companies and dispensaries are coming up with unique recipes that do not try to mask the flavour of cannabis but complement it. They try to balance out the flavours or fuse it with another flavour to make the tasting experience more pleasurable. Connoisseurs often prefer this.
The Difference is in the Absorption
Now when you are taking cannabis products, you have to start with the reason why you're taking them. Many people take cannabis for medical reasons. They may be dealing with chronic pain, inflammation, mental problems, and other health issues. In this case, you want to make sure that you're getting a good dose.
When taking cannabis oil sublingually under your tongue, the chemical compounds will be absorbed into your bloodstream directly. As a result, you are getting maximum value for what you spent. You get the full benefits of cannabis and nothing is gone to waste.
In comparison, you are eating the edibles. The edibles will go through your digestive system. Some of it is broken down and not absorbed into your bloodstream. In simple terms, it has low bioavailability.
This reason is why oils are far better than edibles. If you want the full benefits of CBD or THC, you want to go with oils.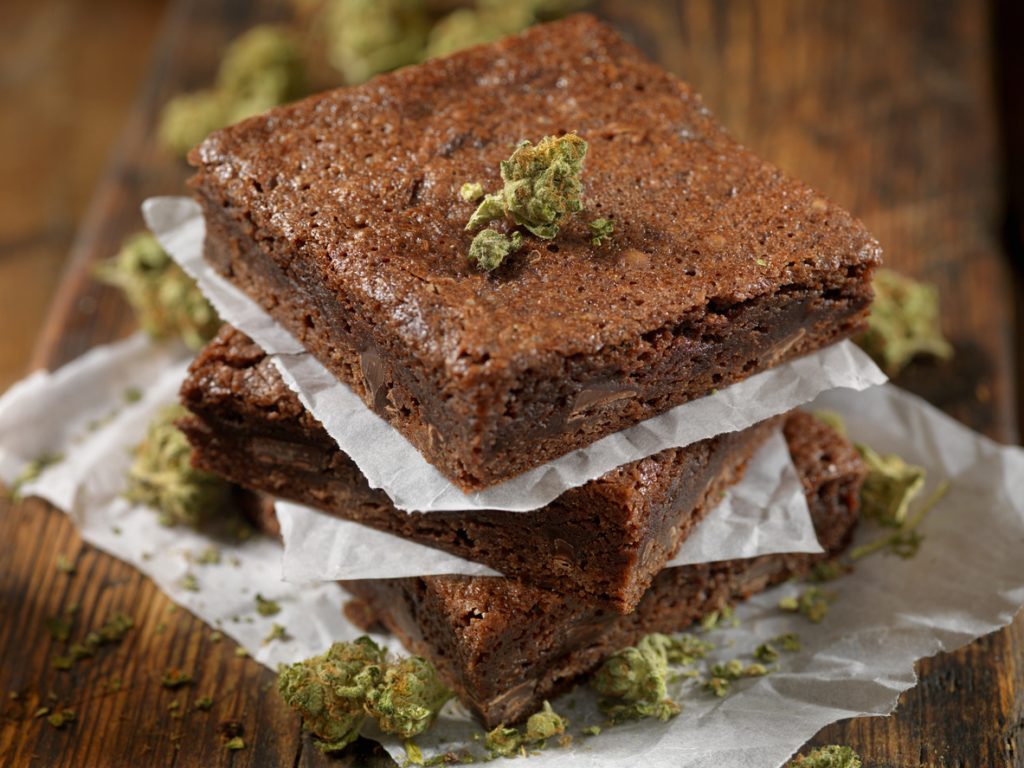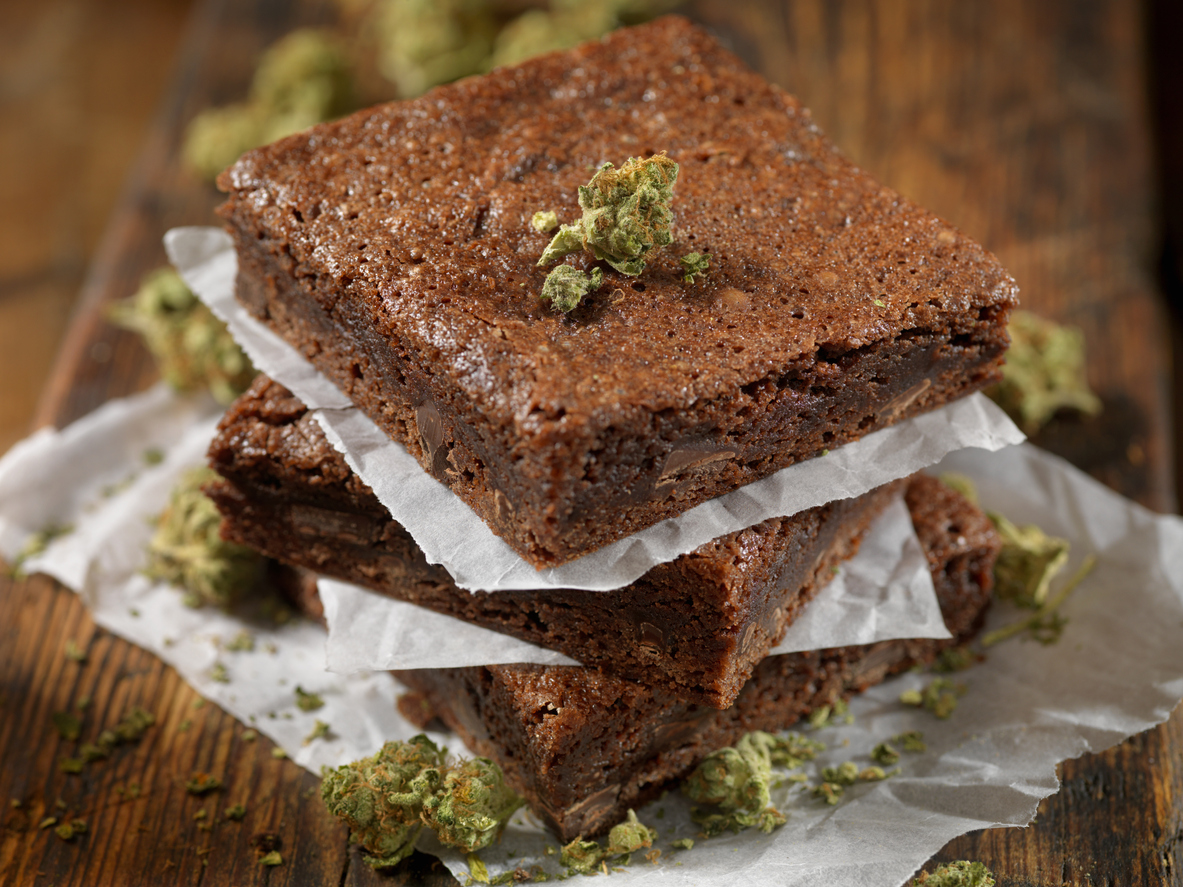 When Are Edibles the Better Choice?
With that said, edibles may be for you if you're taking cannabis products recreationally. Some people do not like the taste of cannabis. That's why they prefer it in the form of edibles.
Other people like the delayed effects of edibles and feel like they can control their dosage better with edibles. Many dispensaries do have edibles in different strengths, so you can try out different ones and buy one that delivers the desired effects. So if these scenarios relate to you, then edibles may be for you.
The Better Value
Because there is labour that goes into edibles, they tend to be priced higher than oils when you look at the CBD or THC content. If you want the best value for your money, then oils are the way to go. At the same time, you should definitely try edibles to see how you like the different products that are out there.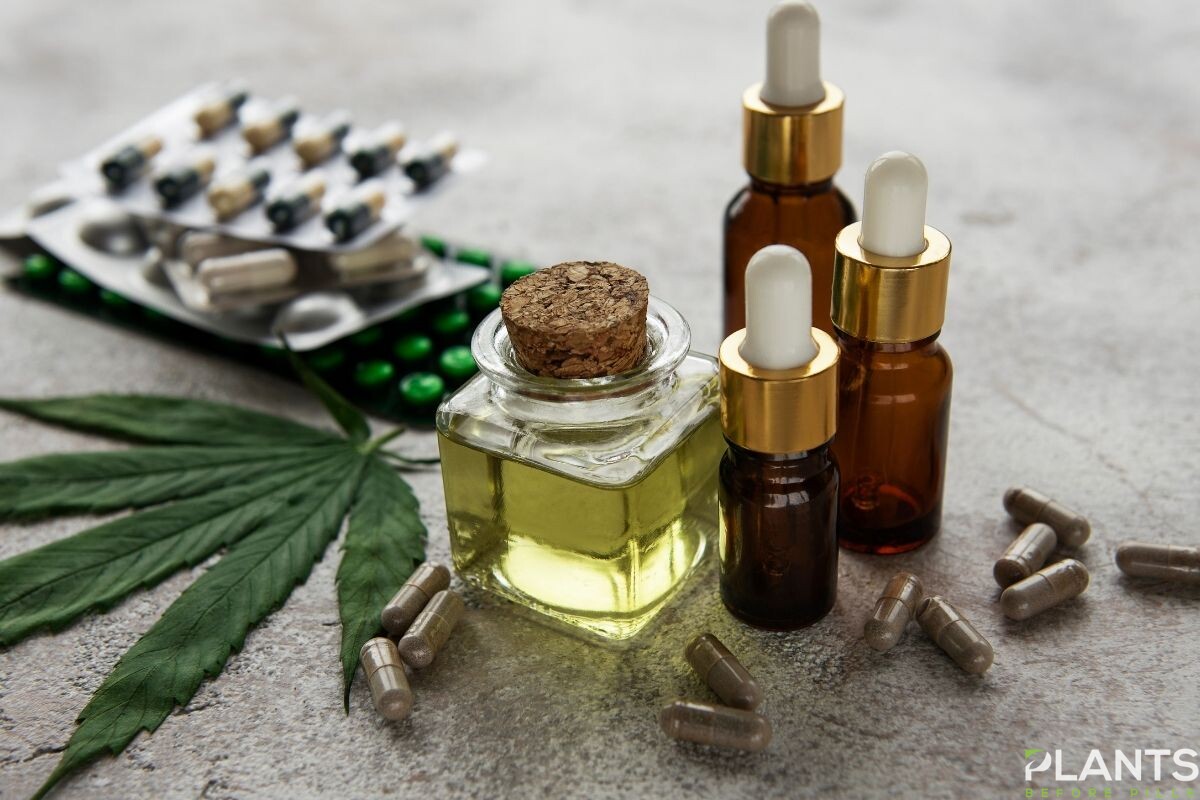 Cannabis has become a hot topic in the media during the last several years. CBD products are a big cause for the sudden increase in cannabis industry demand.
Cannabis-derived CBD does not make you high despite its presence in the plant. Instead, many people think that CBD offers several health advantages. In addition to alleviating anxiety and soothing pain, it also reduces inflammation and treats a variety of skin problems. Cannabidiol made its debut in 2018 with the first drop!
A recent analysis forecasts that the market would expand by up to 21.2% annually by 2028. This is mostly because CBD has so many healing effects. The emerging industry has quickly become a well-known source of revenue after receiving official clearance in a number of states.
Here are some profitable CBD Business ideas
#1 CBD Cosmetics
CBD may be able to alleviate symptoms of dryness, irritation, and discomfort in the skin. CBD cosmetics have arisen as a new trend in the burgeoning market for natural goods like hemp oil. CBD beauty products are now available in a wide range of forms, including creams, lip balms, face masks, lotions, and more.
Customers who know about the advantages of CBD, particularly in skin care and cosmetics, are the ideal target audience in this industry. Once you've decided to give it a shot, be ready to handle things like research and development, packaging, and marketing, and locating potential merchants for your product.
Initial expenditures include insurance, payroll, marketing materials, and your money site, but are not limited to these. For the most part, you may anticipate to pay anywhere between $75,000 to well over $200,000.
#2 CBD-Infused Drinks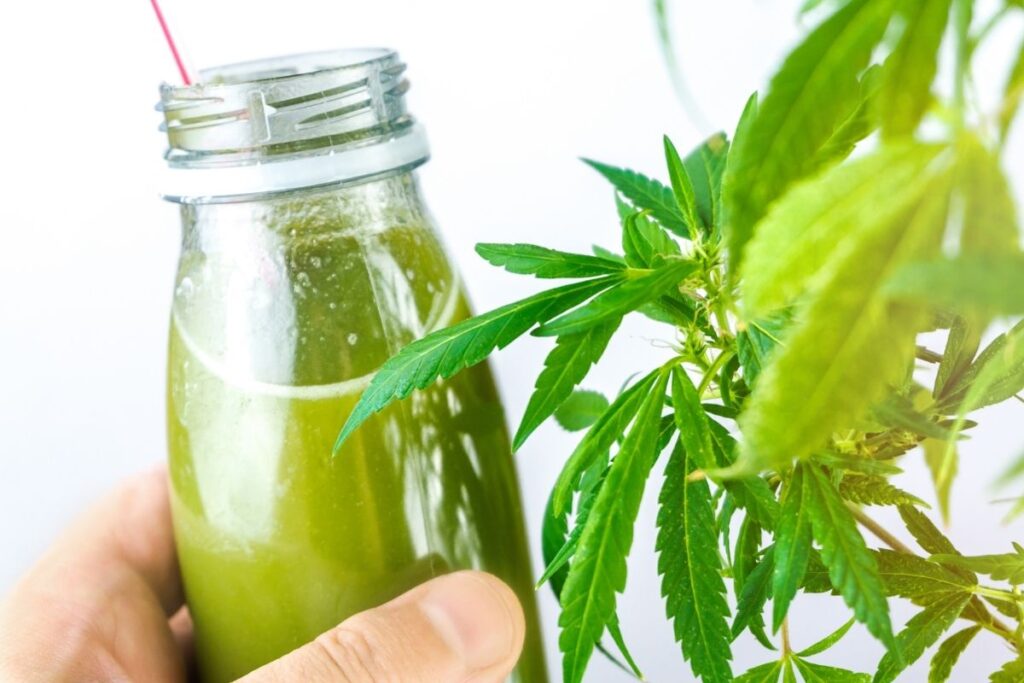 CBD-infused beverages may become increasingly popular in the future years, according to current trends. It's possible that CBD beverages might pose a challenge to the alcoholic beverage industry's dominance in the future, according to a research by Prohibition Partners. According to the findings of the research, the new market has the potential to reach USD four billion by 2024.
Coffee, water, beer, and tea are just a handful of the CBD-infused beverages now available on the market. While CBD-infused coffee may appear perplexing and difficult to understand, it's actually rather easy. You may make a CBD latte by mixing cannabidiol with cold brew, expresso, or milk.
On the other hand, adding cannabidiol to water might be a challenge because THC and CBD do not mix well with water. Yet another method known as "nanotechnology" may be able to aid in your quest for a solution. Since 2014, a company called CBD Living has made CBD water using this technique. Definitely a promising one of the promising CBD Business ideas you would want to venture.
#3 CBD-Infused Pet Products
A big proportion of the CBD business has enormous potential: pet products. Hemp-based CBD pet products are expected to contribute for 3 to 5 percent of total U.S. hemp CBD sales by 2025, according to a Nielsen research. Seventy-four percent of CBD purchasers own a pet, which is significant.
#4 Skin and Body Essentials
For individuals who prefer not to drink or inhale CBD products, putting it on their skin is a great option. Fast-moving topical treatments include ingredients like aloe vera or goat milk that have dermatological-enhancing effects. Additionally, you have the option of using some CBD in your goods.
Advertising, marketing plans, recommendation, long-term preservation, and fulfillment costs all need to be considered when running this type of business. Rent, wages, insurance payments, and worker's compensation are all part of running a physical retail store.
#5 Pills and Capsules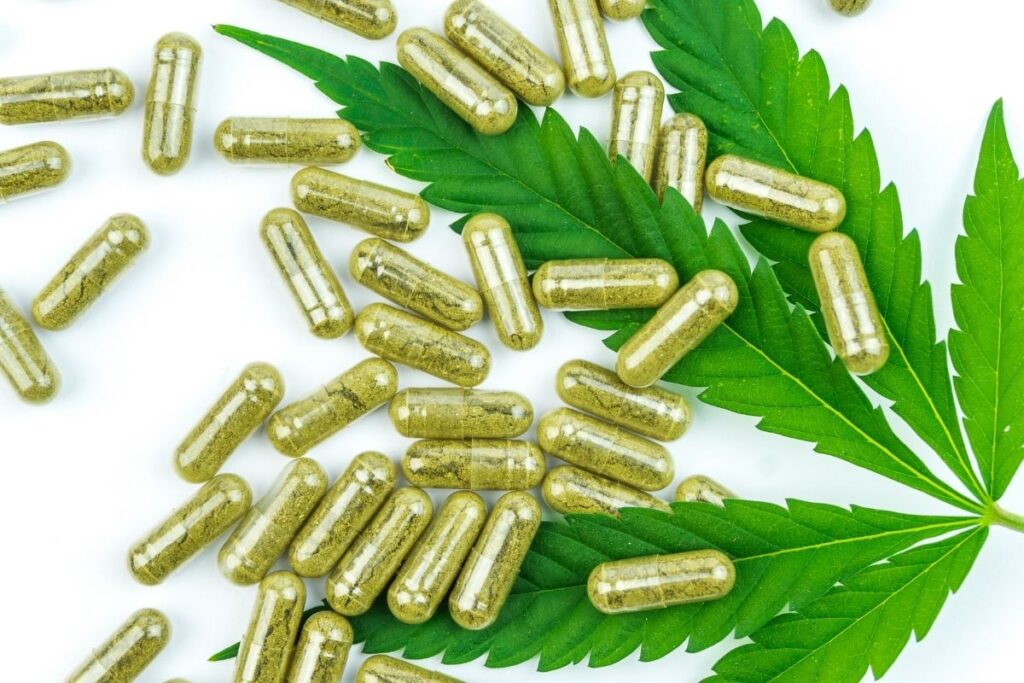 Given that CBD supplements constitute food, they do have an effect on the health of those who eat them Before you do anything else, be sure you review all of the federal laws and state regulations that are relevant to your industry. Despite this, CBD products sold as tablets are not claimed to be safe by the FDA.
Identify a dependable CBD source before starting with this CBD business ideas to ensure success. Aside from that, check to see if the supplements you purchase are compliant with local and state laws. To ensure high-quality items, a reliable supplier will need customers to submit to extensive testing before receiving their goods.
Conclusion
If you're ready to take a chance, CBD can open up a world of business prospects for you. However, you'll have to have a thick skin to endure the industry's strict restrictions and regulations. Do extensive study about the law's requirements, your target market, and the items you want to offer if you want a rewarding experience in business.
Things to Consider When Vetting a Seed Bank in Australia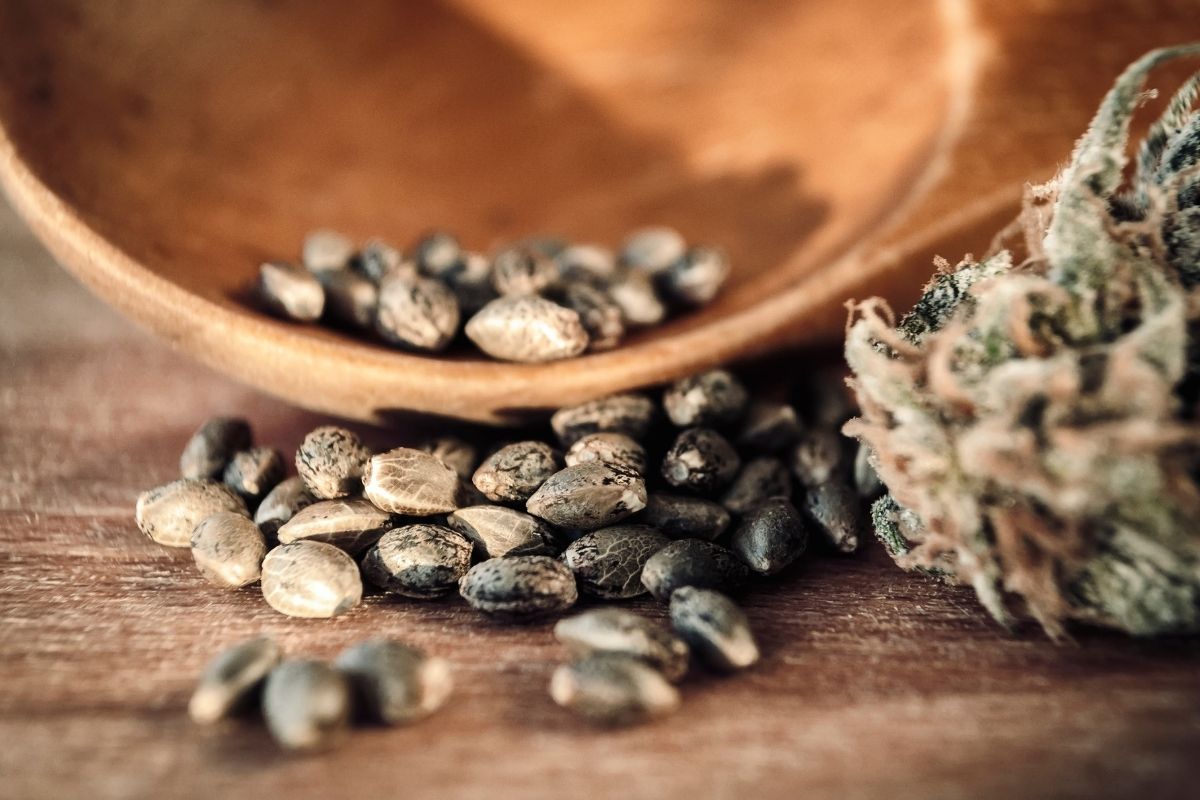 Are you worried about choosing the wrong seed bank for your upcoming grow? Don't know the things to consider when vetting a seed bank in Australia? With the cannabis industry growing bigger every day, several companies across the globe are producing cannabis seeds. Many weed seed bank companies may make it a daunting task for you trying to choose the right one. Selecting the wrong seed bank can cost you money and time. It can also give you a headache!
However, you don't need to worry about suffering the consequences of a wrong choice. We will save you from the hassle by helping you make the right choice the first time. This article will explain the things to consider when vetting an Australian seed bank or any other place across the world.
Here is a list of the things to look out for when buying marijuana seeds from a seed bank that ships to and from Australia.
Selection
Choosing a seed bank with a great selection is one of the things that would save you from many frustrations. An excellent choice is not just about a wide variety. While a broad variety matters, you also want to ensure that you're purchasing seeds that meet your overall needs. Therefore, you may assess the seed bank based on the variety and quality of their weed seeds, the best deal for the amount you desire, the usage of your marijuana plants, THC and CBD levels, and seed types. You should go for a seed bank offering seed selections that meet your needs.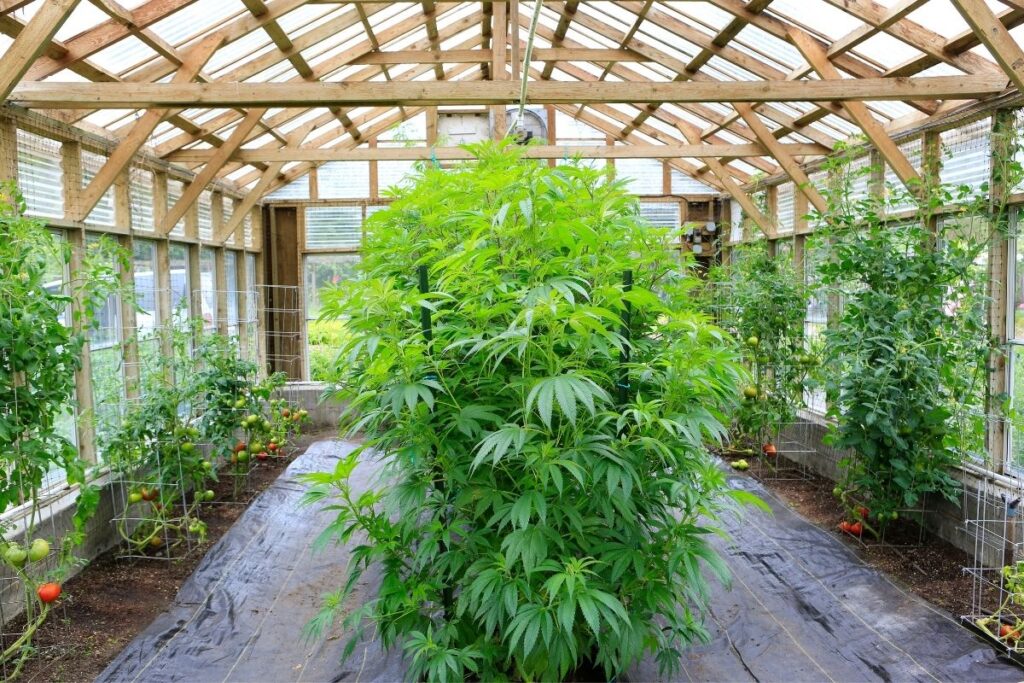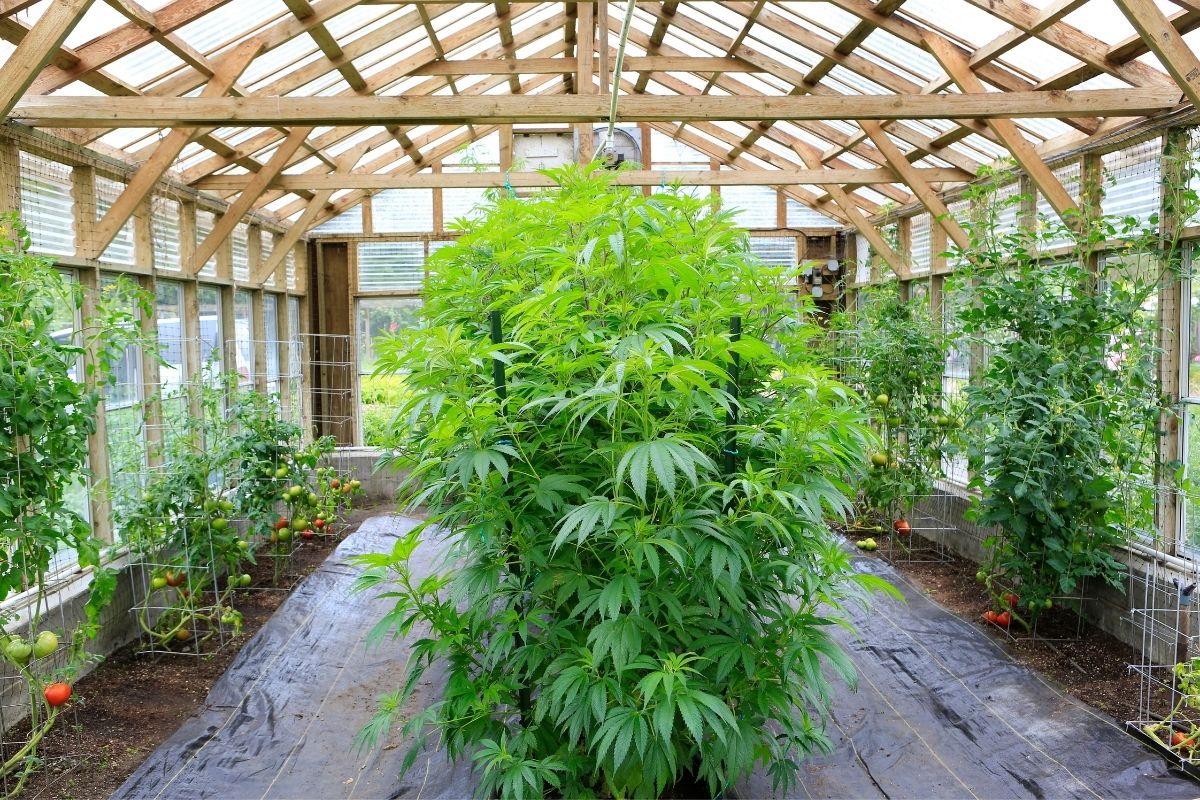 When vetting a seed bank in Australia, you may also want to know what and how you pay. In addition, you may need to think about getting the best guarantees and value for your investment. As such, among the things you may consider are free seeds and discounts.
You may need to consider other factors regarding payment, including germination rate guarantee or reimbursement, loyalty programs, and the accepted payment methods. You may want to choose a seed bank that accepts more payment options.
The support you receive from a seed bank company goes a long way to ensuring that you receive the best yield from your crop. To begin with, consider the company's customer care services because you should have a great experience when choosing your seeds.

You may also consider support. This is especially important if you are new to growing marijuana. Check on companies that will provide you with some guidance to help you enjoy the best yield from your crop.
Final Thoughts
When you are vetting seed bank companies in Australia, you may need to consider those that meet your specific needs. As such, some of the things you may need to consider are selection, payment, and support.
Still don't know how to go about vetting a seed bank? We recommend doing your due diligence when vetting a seed bank by checking online reviews and also ordering sample batches of seeds from a few different places which you can try out and see what works best for your specific needs.
How To Select A Wholesaler For Your Cannabis Vaporizer Business?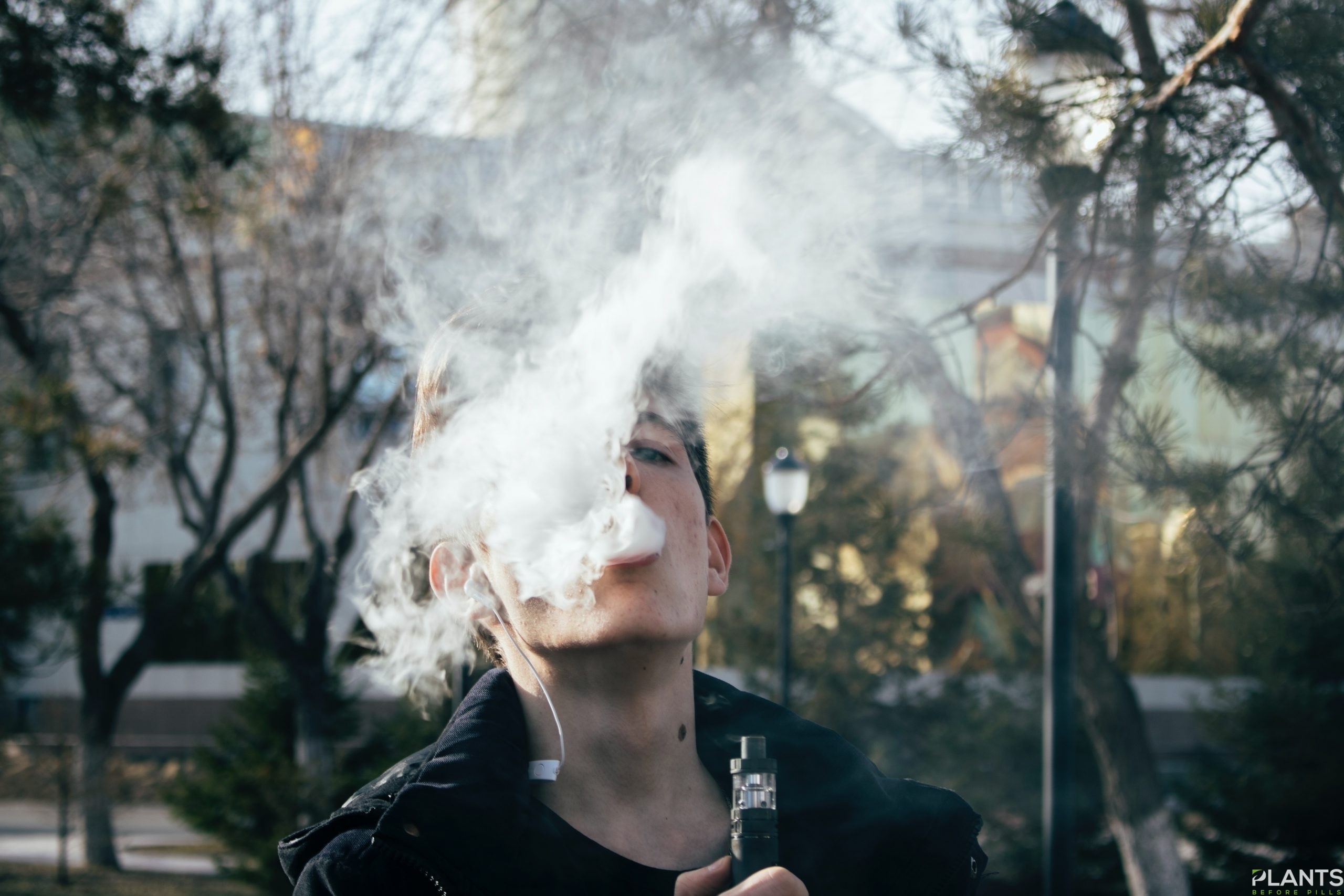 Are you thinking of ​​starting a vape business but don't have enough motivation to get serious about finding the best Cannabis vaporizer wholesaler, we can assist. It may be interesting to know that the cannabis industry is strong with no signs of slowing down. Stakeholders predict that the industry could be targeted for the big times ahead, with some estimates suggesting that the global vape market could grow to $32.11 billion by 2022. So, there is no better time to start your vape business than now.
But like any startup, you will need to find a suitable wholesaler. That might make you wonder what makes a great vape seller. Well, now you will get a clear guide on how to choose the right wholesaler for your vape business. Read on.
What products do they offer?
Searching for quality vape products can be intimidating and confusing. As you'll see, there are many products that make vape accessories. The e-cig is also known as a vaporizer or vape device, as well as a vape juice, also known as e-juice or e-liquid. It is not uncommon to find a wholesaler focusing solely on e-cig products or e-juices.
Therefore, the common thing is to ask about the type of products in the vape pen before choosing it. At the very least, the company should offer a variety of pocket scales with LED screens and tons of other vape accessories, including atoms, batteries, vape tanks, suction tips, and e-juices.
If possible, go the extra mile and sample some vape juices while looking for a cannabis vaporizer wholesale distributor. That's because vape devices vary in their structure and performance, and e-juices also vary in their ingredients so it's good to test them out together.
Where are they found?
Locations are another key consideration when choosing a Cannabis vaporizer wholesale distributor for your vape business. Ideally, you will be more comfortable finding your vape products at local retailers. Buying from local retailers comes with many benefits, including faster delivery times and lower shipping costs. You also enjoy great customer support, since the wholesaler will work during the same business hours as you. In addition, your interests as a retailer are much more secure when working with local people than with retailers overseas.
What is their quality assurance?
The first tip is to make sure you get high-quality vape products to ask the wholesaler about test results from independent laboratories. This is especially important for e-juices. It is the only way to ensure that the product offered contains the mentioned ingredients and is in the right dosages. It is also wise to ask a wholesaler for ISO quality assurance.

You may have thought about why this is so important. After all, you may just purchase your vape products from a brick and mortar company and sell them at your eCommerce store, right?
Yes, advances in e-commerce technology have led to sales fulfillment models such as dropouts. On the downside, you don't have to put the products you sell. Instead, when clients order products on your website, you send their information to vendors who send products directly to customers using your shipping information.
What is their price?
Even if a manufacturer inspects all the boxes in other locations, they may not be suitable for you if their products are too expensive. You need low-cost vape products to get the best profit margins.