Flower Co. Raises $2.8 Million Fund to Expand Operations in California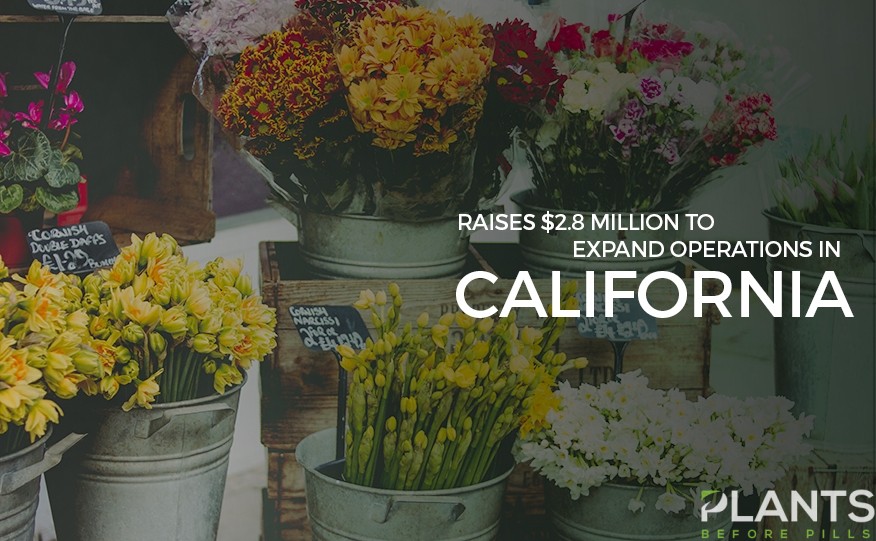 The online wholesale cannabis seller Flower Co. recently announced it had raised about $2.8 million fund in a seed round. Investors include firms such as Slome Capital and Prehype, as well as some individuals.
With the funding, the firm aims to tap black market patrons to buy legally through its better deals and accessibility using its platform. While anyone can purchase cannabis on the site, Flower Co. can considerably slash the prices of its merchandise for its members. With an annual membership of $119, loyal buyers can avail their favorite cannabis strain or products with up to 40% off the original price.
Calling itself "the Costco of cannabis," the cannabis merchant offers a wide range of services for its ordinary buyers and members. Aside from the discounts, customers can also get the products through the company's fast delivery service. Members can also gain access to the company's exclusive events and concerts.
Making Cannabis Purchases Legal
In many U.S. states where medical cannabis and recreational cannabis are legal, sales in the black market are higher than in legitimate merchants.
In California, where selling and using marijuana both for medical and recreational purposes is legal, the black market still dominates because of the high prices driven by high taxes.
The regulated cannabis market is merely one-fourth the size of the unregulated market, Ted Lichtenberger, Flower Co. CEO said.
Black Market Dominance in California
Last year, California authorities seized around $30 million in marijuana products after increasing the number of raids on unlicensed cannabis dispensaries. Even so, industry leaders said enforcement is still insufficient to break the superiority of the black market in the state.
In 2018, the first year when licenses were issued to dispensaries, the Bureau of Cannabis Control of the state worked with local law enforcers to serve six search warrants on illegal pot shops. During the same year, the agency seized some 1,594 pounds of marijuana products amounting to $13.5 million.
The bureau's drive to control the proliferation of black market has continued this year. During the first half of 2019, the agency served 19 search warrants on unlicensed sellers, seizing more than 2,500 pounds of illegal marijuana products valued at around $16.5 million, according to a recently released data. The state has also confiscated a total of $219,874 in cash from illegal pot shops.
Starting this month, Gov. Gavin Newsom imposed fines of up to $30,000 per day against illicit marijuana growers and sellers to strengthen enforcement further.
The Art of Gifting Cannabis During the Holidays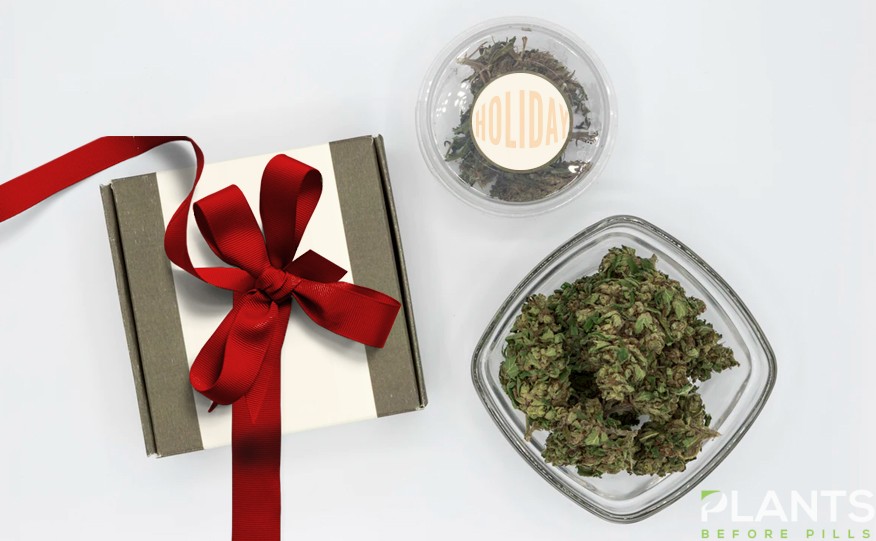 Christmas is just around the corner. And with the holidays coming in just a few more weeks, thinking of creative ways and presents may just be on the top of your list. For like-minded friends and family, cannabis products are certainly a godsend, especially to help your loved ones wind down during their much-needed break.
With the legalization and decriminalization of marijuana around us, it may be high time to revisit the laws in your state. If your state has approved the recreational use of this plant, you'll be happy to know that you can finally give some marijuana to your cannabis-loving friends. Since gift-giving and sharing have also been prevalent in marijuana culture, this might be the right time to bring back the drug's legal status just in time for the Yuletide celebrations.
Gifting Cannabis Products to Individuals
Giving cannabis products as presents comes with great weight and responsibility. Part of this comes from knowing the preferences of your recipients. After all, you won't necessarily give vaping products to someone who is not exactly into the scene, right?
At the same time, the 'burden' of gifting these items comes from informing recipients about their possible gift. Not only does this call their attention towards their present, but also allows them to prepare in time for receiving it. When children are exposed to these, it may pose dangers or risks which can harm their health. This is why gifting marijuana and other cannabis-infused products call for prior notice. This way, both givers and receivers are aware of the environment they are in, and by extension, aware of the parameters of their actions.
More importantly, taking the time to verify your recipient's legal age is of utmost importance. In states where the plant is legal, users must be aged 21 years old or older prior to consuming cannabis. Since you're gifting these plant-based products, the least you can do is assure receivers that they are getting high-quality goods from legal and regulated sources. To comply with the current state laws in place, ensure that you purchase goods from government-approved companies and licensed retailers or dispensaries.
Gifting Ideas Perfect for the Holidays
Once you have gotten these rules and regulations out of the way, it's time to find the perfect gift for your list. Below are some great ideas you can take inspiration from:
For the Purist – Cannabis Flowers
For the purist, the best gift will always be pure, unadulterated cannabis flowers. As a matter of fact, you might want to throw in some rolling paper or lighters to help complete their set.
For the Skincare Enthusiast – CBD Beauty Products
Nourishing, moisturizing, and glowing are the keywords you need to pay attention to if you want to give presents to cannabis enthusiasts who are also beauty lovers. There are tons of CBD-infused beauty items for sale today, so you're sure to find one that fits their fancy and your budget. These skin care products will help your loved ones feel and look their best as these are formulated with moisturizing and soothing properties.
For the Foodie – CBD Oil Edibles
You know what they say, the best way to a man's heart is through their tummy. If this saying is true for most of your foodie friends, you can easily purchase some CBD oil edibles available on the market, such as a cannabis-infused chocolate bar or gummies. You can even bake some good ol' fashioned pot brownies for that homemade touch.
It's understandable that you want to purchase some marijuana goodies for your friends, after all, this plant offers a wealth of benefits. However, before jumping in headfirst, you should definitely look into these basic etiquettes and guidelines of sorts. This way, you can have good, clean fun during the holidays.
The Best End of the Year Activities with CBD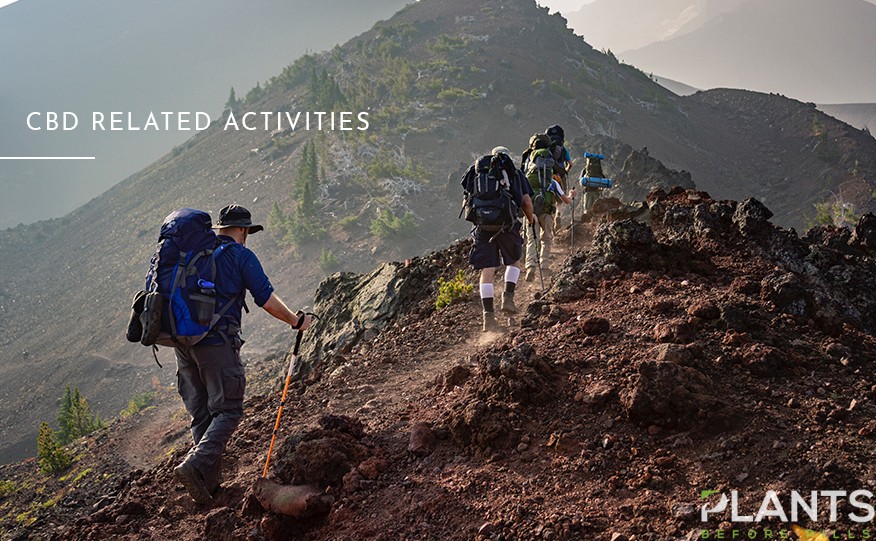 2020 is just around the corner and you only have a few more weeks left to get the most out of your 2019. Have you already thought of a plan to enjoy the remaining days of the year? Well, if you're a CBD enthusiast, you will never run out of fun and thrilling things to do and explore before the new year finally makes its landfall.
Whether you're a fan of edibles or finds delight in tinctures, expect that there comes a lengthy list of fun activities you can do with CBD products. Curious to know what these are? To help you exploit the remaining days of 2019, we have listed 4 of the most awesome and entertaining things you need to kick off your bucket list now.
Year-end Activities with Cannabis and CBD Products
Eyeing to go on a hike this season? That's great! However, aside from food, drinks, first-aid kit, and your weather-appropriate clothing, it's important to not forget adding CBD tinctures to your list of hiking necessities.
Since the compound comes as a natural pain-relieving solution, taking some dose of it as you go through miles of hiking will help bring relief to your weary body. Moreover, since CBD also comes as an effective anti-anxiety alternative, it can also help you combat the nauseous and uneasy feeling that comes as you step towards higher grounds.
Come up with your own CBD recipe
If you're the type who prefers to stay at home and enjoy indoor activities over outdoor ones, there's a huge possibility that you're going to enjoy some food experimentation time with CBD. Since we're already near the tip of the year, coming up with your own CBD recipe will help you unlock another achievement for 2019 and open new opportunities for 2020.
Whether you're the type who loves to indulge in some CBD desert madness or someone who prefers to feast on simple yet delicious CBD snacks, it is already high time to follow your whims and experiment with your own cravings.
To add even more sugar to your activity, try to call some of your friends and immerse yourself in a fun, thrilling, and productive food experiment with the help of cannabidiol.
Try out other CBD products
Remember that CBD balm you saw on social media? How about the CBD-infused cocktail you've missed to taste during one of your friend's party? As we all know, the weeks before the grand New Year's Eve appeal as the best time for experimentation and exploration; a chance for everyone to do the things they've missed to try during the whole year.
As 2020 approaches, it's best to explore other CBD products you still haven't tried yet before the year reaches its twilight. This wouldn't just help you satisfy your 2019 bucketlist, but it would also help you discover new products that are worthy to become part of your 2020.
Engage in a creative project with CBD
Although time is already running out for 2019, it will never be too late to turn your dream project into a reality. Whether you're a musician, a poet, or even a visual artist, there comes a broad variety of possible creative projects you can start and complete over the holidays.
Feeling the urge to write a song? You can kickstart your composition with a few bites of some CBD edibles. Wanting to write something worth reading? Take a flight with the Muse by taking a sip of your favourite CBD drinks. Eyeing to create an art piece as a memento of the current year? Extract your creative juices with the help of CBD oil. No matter what project you want to immerse yourself in, you will never run out of CBD products to enjoy while you're at it.
Conclusion
Are you ready to welcome 2020 with open arms and hopeful eyes? Before you do, it's best to not leave any regrets behind. Which among these activities do you want to accomplish this holiday? Call your friends, prepare the CBD, and be ready to complete your bucketlist before a new year comes to light.
Black Friday Buying Tips and Finding the Best Cannabis Deals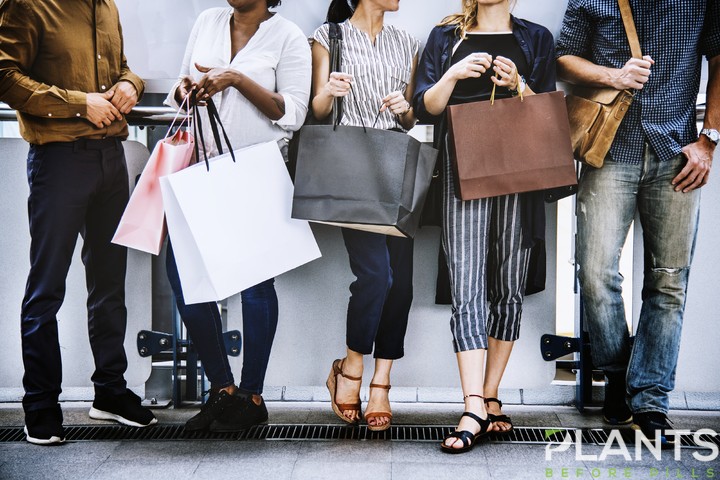 Black Friday is one of the busiest shopping days of the year, closing Thanksgiving with gift-giving tradition. The blackout sale is insane, and you can score the cheapest gadgets, home appliances, furniture, and all types of items. It is also the day when several dispensaries sell high-quality cannabis products like CBD oil, for lowest prices.
So far, there are lots of Black Friday deals on different cannabis online store. If you are running out on your strain supply and other cannabis-infused products, better check out these deals and plan your way through the biggest sale.
Shopping Guide for Black Friday
A few weeks before the Black Friday, you may be listing down the cannabis products you wish to buy for lower price. If you don't have time to visit a physical store or dispensary, you can always do online shopping and receive the package at your doorstep.
Before the big day, take in mind some tips that can be helpful in your shopping journey.
1. Take note of the sale information
Some sellers will start posting details on the Black Friday sale, with all the information you need. For example, the time when the sale would start, promotional codes, selected products, and others. As a consumer, being mindful of these things help to score discounted Cannabis oil, CBD tincture, and other products.
2. Beware of social media scams
Bad people will take advantage of the situation and post social media scams to lure people. The best thing to do is to ditch sketchy sites and pages, then head straight to reliable websites. This will save you from the troubles when you've entered card details to a suspicious page.
3. Enter valid code
List down valid promotional codes, if there is any. Sellers will be giving away codes with huge discounts up to 70% off. Make sure to double-check if you got the codes right, so it will work.
4. Don't skip reading product reviews
Still searching for cannabidiol products? It's still very early to look for the best products with awesome reviews. This is the best time to find the most-talked-about CBD oils, edibles, and vape, then verify by looking at product reviews.
5. Contact customer support
When in doubt, calling customer support is always a good idea. Contact the seller directly to find out about Black Friday deals, available items on sale, and other information.
Best Black Friday Deals to Watch Out For
This year is expected to be bigger with more cannabis brands selling new products. So far, here are the deals that you need to check:
On November 29 this year, you can enjoy 30% off on all orders with the promo code 'TBD.' 4 Corners Cannabis is participating in the nationwide blackout sale happening on Black Friday. Buy premium full-spectrum CBD oil drops, vape liquid, salve, CBD honey, pet tinctures, and more on the website.
Here is another brand that has 100% organically-grown hemp, selling full-spectrum CBD oil. Score 30% discount on all orders during the Black Friday. Use the promo code BLACK30 to get the discount. The sale will start on Nov. 22 until December 2, 2019.
Pet treats are on sale this Black Friday at Holispet. Get up to 35% off on all CBD products by using the code BLK35. CBD products include tinctures, oils, treats for stress and anxiety, and CBD capsules.
Stock up on your cannabidiol supply during the Black Friday as Diamond CBD gives away a 50% discount on selected products. Score discounted CBD products, from gummies, vitamins, facial creams, and oils. Even before the Black Friday sale starts, Diamond CBD already gave 25% discount on selected products.
Check out these deals and more during the Black Friday and enjoy discounted cannabis-infused products. Bookmark the websites today so it's easier to shop on November 29.