Google Bans In-App Marijuana Sale and Delivery on its Play Store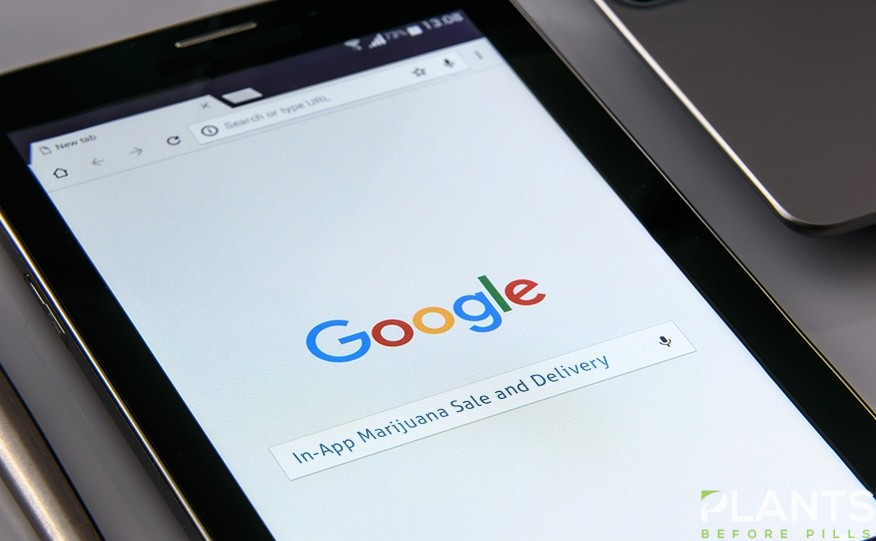 Google announced in its policy update that it is banning applications that facilitate sale and delivery of marijuana, regardless of legality.
The Play Store ban includes apps that allow buyers to use a phone or other mobile device to order cannabis through a shopping cart for delivery or pick-up. It will also prohibit apps that make the sale of THC products convenient.
Android Police and Marijuana Moment first spotted the update early this week. A Google spokesperson said marijuana app operators should transfer the shopping cart option outside of the app to comply with its policy.
The tech giant said app developers have 30 days to comply.
The ban will probably impact Weedmaps, an app that assists users to find dispensaries for medical and recreational marijuana and helps online ordering and delivery and other related apps.
The spokesperson said that Google releases policy updates regularly to make sure it provides safe and positive experiences for users and developers. The updates will also ensure that the tech company complies with various legal policies worldwide.
In the past, Google did not have a policy prohibiting apps related to marijuana. Apple's has previously banned cannabis-related apps but lifted that ban in 2015, Android Police said.
Companies in the cannabis industry have been complaining about the inconsistency from social media companies regarding its rules and actions about marijuana-related pages and apps, particularly in US states where medical or recreational cannabis is legal. In some instances, Facebook pages for state agencies concerned with marijuana sales or regulation have been removed.
Aside from cannabis, Google's new policy update also prohibits apps that facilitate the sale of tobacco. The tech giant has yet to ban apps related to the sale of alcohol.
Google enforces its shopping cart ban despite the legalization of recreational marijuana in several states, including California, the company's home state. Medical marijuana is also legal in more than 30 states, although it remains illegal on the federal level.
Flowhub Raises $23 Million in Series A Funding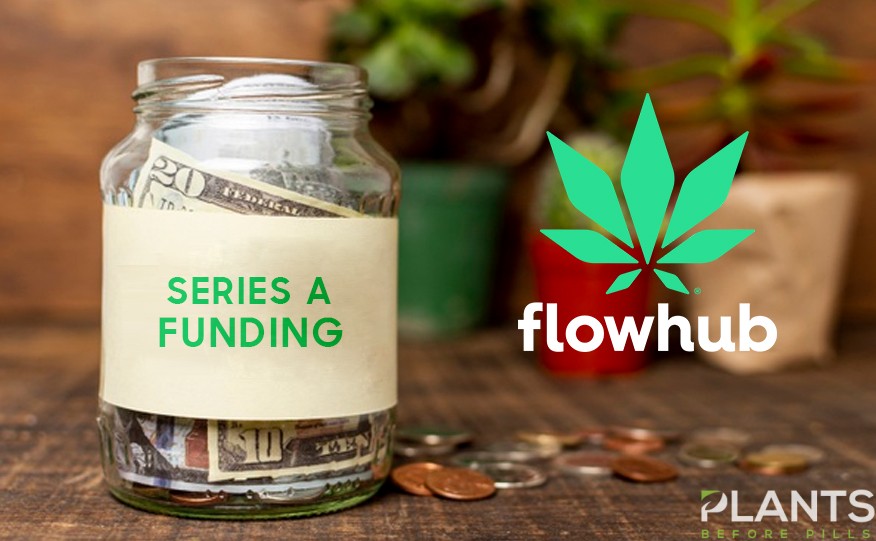 Cannabis retail management software vendor Flowhub successfully raised $23 million in the Series A funding round. Flowhub is a retail management platform for marijuana dispensaries.
The Series A funding round was led by e.ventures, Evolve Ventures, who is supported by Kraft Heinz, and Poseidon. Other notable investors in the company include 9Yards Capital, former NBA commissioner David Stern, and co-founder and former chief executive officer of Venmo Iqram Magdon-Ismail.
In a press release by Flowhub, founder and chief executive officer Kyle Sherman said "what we are experiencing right now is an end to cannabis prohibition and Flowhub is one of the front lines of this movement. Every legal transaction completed with the Flowhub retail platform is a positive step forward, and we are committed to helping our customers build thriving cannabis businesses. With this investment, we will continue to automate the cannabis supply chain, retail and reporting processes and bring to market technology solutions that are not only shaping the cannabis retail business, but also driving forward the future of legalization and de-stigmatization."
Flowhub's Innovative Products
The company's wide range of offerings currently includes online-ordering features, in-store purchases, integrated features in partnership with LeafBuyer and Leafly, and an updated software which highlights its mobile inventory system. The Cashier App has also been enhanced to work with other devices such as an iPad and other similar tablets and gadgets.
Dispensaries will also reportedly gain access to easier and more hassle-free customer identification methods by using handheld devices programmed with Flowhub software.
Its integration with LeafBuyer, Leafly, as well as Dutchie, "allows cannabis businesses to stay on top of crushing compliance mandates and to create the ideal cannabis tool stack that best serves their business needs."
In an exclusive interview with Crunchbase News, Sherman revealed that their location in Denver, Colorado is key for achieving success in the field, saying "Colorado is ground zero for regulated cannabis – both medically and legally." Sherman states that innovations from Colorado help pave way for legalizations within other states to push through.
In total, the amount raised by the company comes to $27 million. Based on its press release, the company intends to use its funding towards product innovation, adding more members to their team, and expanding its network of clients.
Square Gives Payment Solutions to Cannabis Companies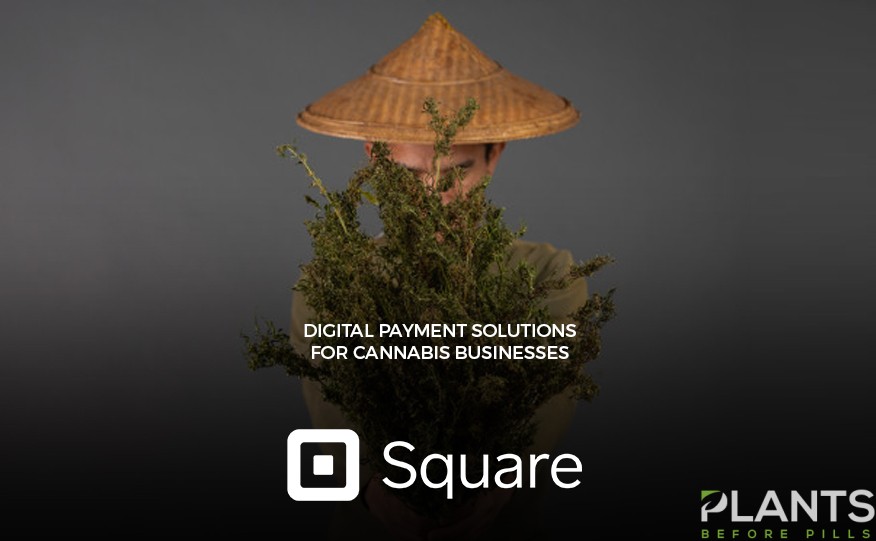 Last Thursday, October 3, 2019, Square Inc. announced its plans to provide payment processing services to cannabis retail companies. Square Inc. initially opened its digital payment solutions to CBD businesses as part of its beta program.
The payments processor company opened its services to a number of CBD businesses last May 2019. The warm reception urged the company to roll out its program to more businesses in the field. The initial roll-out allowed approximately 1,000 partners to use Square's services on an invite-only basis.
Square's partnership with businesses that sell CBD products aims to provide more accessible financial services to those in the industry. Under their programs, a variety of cannabis-based firms can bill their customers using different credit card companies. The list of services also includes hardware, inventory management, and payroll assistance.
Sivan Whitely, general counsel at the company, says the "purpose is economic empowerment, and we're always looking for ways for people to thrive and participate in the economy. This is an industry that's been underserved," she added.
In one of their press statements released, Square sad "we believe everyone should be able to participate and thrive in the economy. Today, we're thrilled to launch our CBD early-access program, which allows businesses in the U.S. to sell CBD products on Square quickly, easily, and securely."
For products to qualify for selling from the Square platform, goods must contain less than 0.3% THC in compliance with the Farm Bill's conditions.
The company's decision to open its doors to the cannabis market stems from the continuous demand for marijuana products in the market. Based on the article released by Bloomberg, the legal marijuana industry is slated to make a whopping $13.8 billion next year. Come 2025, the market is expected to grow by a massive 24%.
Cannabis businesses who wish to take part in Square's services will be charged 3.9% and 10 cents fee per transaction using a physical tap or swipe of a credit card. Meanwhile, online purchases will charge merchants with a 4.2% and 30 cents fee.
While the cost of placing products on the platform come with higher fees, these reportedly allow CBD brands to showcase their offerings on a much larger scale. In addition, Hudson Gaines-Ross of Plant People, a CBD brand, believes the fees allow companies to invest in different sectors necessary for success in the business, including digital strategies, hiring, and marketing ploys.
Artificial Intelligence (AI) and the Cannabis Industry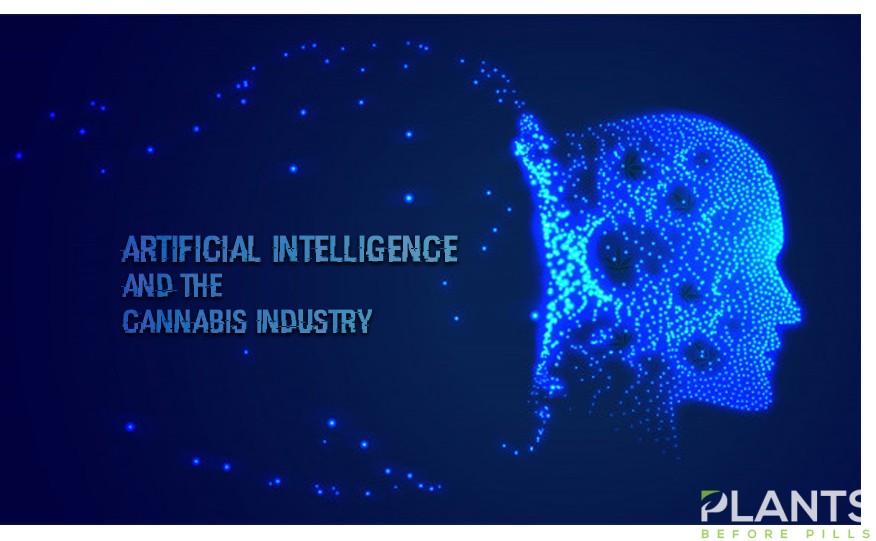 The AI (Artificial Intelligence) industry is expected to make significant contributions to the cannabis sector. The rise in the number of investors and the amount of funds can potentially aid marijuana-related organizations in adopting innovative tech, including AI.
CROP Corp. CEO and Director Michael Yorke remarked that AI can aid in the cultivation and monitoring processes of cannabis growing companies. Artificially intelligent sensors combined with high-definition cameras have the potential for keeping track of inputs in the cultivation site. This includes monitoring various growing aspects including water, pH level, and CO2 levels, as well as temperature, humidity, feeds and light.
With an AI keeping an eye on these factors, cultivators can cut down the time spent monitoring their crops, while still ensuring the quality and quantity of yields. Moreover, trimming and de-leafing is also seen as a viable area in which AI can be applied.
Other parts of the cultivation process that can be automated by machines and codes include planting, detection of diseased plants, healing, and removal of sick crops and prediction. AIs can also be taught to identify the sex of crops for propagation. This technology can also enable the creation of new strains and strain customization to achieve desired effects.
Technology can also help in the aspect of sales and marketing of Cannabis products. Apps, websites,  and social media platforms are just some of the avenue where technology can be used in the cannabis industry
All these predictions about the use of artificial intelligence in the cannabis world are likely to lead to the more immense growth of the sector.
Cannabis Legalization and Artificial Intelligence
However, experts note that the lack of federal legalization can stand in the way of these developments. With the current state of marijuana legalization in the United States, cultivators are in need of advanced tracking mechanisms in order to comply with the complex regulations currently in place.
Nabis Holding president Mark Krytiuk said that the current regulations "[require] businesses to follow detailed rules that govern every area of the industry." He also emphasized that "even the smallest error can cost a cannabis business thousands and incur harsh punishments such as losing their cannabis license."
Because of this, automation technology cannot be implemented without ensuring that every regulatory law will be considered. It is important to note that compliance is one of the biggest reasons that many marijuana businesses fail.
Meanwhile, Krytiuk said that AI can aid in tracking state-by-state regulations, allowing retailers to keep an eye on any development with regards to marijuana laws in their respective states. This will enable them to grow, package, distribute and sell their products knowing that they are following updated regulations.