Growing 101: Quick Guide To Growing Cannabis At Home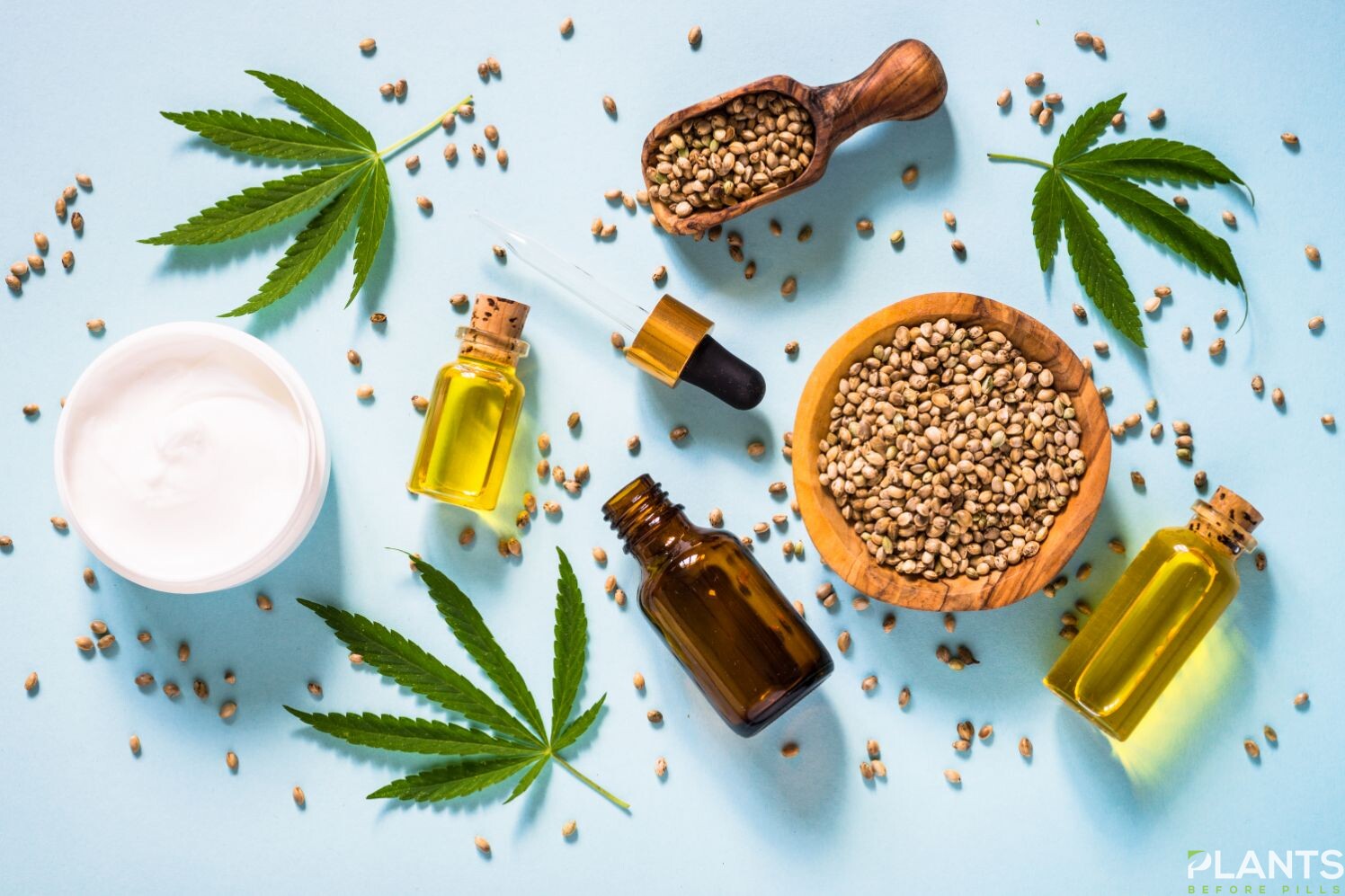 You've tried a few different strains of quality cannabis, and now you want to try growing it yourself. It's not as hard as you may think, but there are some things to keep in mind. Here's our simple guide to growing cannabis at home:
Buy quality cannabis seeds.
It is important to buy good quality seeds, as they will directly impact the harvest's end result. You may think that it's okay to buy seeds from an unknown source, but this could be dangerous. Many companies out there will sell you fake or low-quality seeds and then try to take your money by sending poor-quality products. The best way to avoid this situation is by buying seeds directly from a reputable company that has been around for some time and can prove its legitimacy with testimonials and reviews online.
If you're worried about getting scammed when buying cannabis seeds online, don't be! Many reputable sources are available on the internet (we'll list our favorites in a minute). For example: if you want 100% feminized seeds, look for those with the words "Feminized" or "Feminized Seeds." If these terms are not listed – stay away from them!
If you want quality seeds that you can order online, check out SeedMasters.com
Prepare the soil.
Your soil should be loose, not compacted. The goal is to create an environment where water can readily drain through the soil and air can circulate, allowing the roots to breathe. If you're using potting soil that came with your starter kit, it's a good idea to purchase some extra ingredients separately—you don't want any surprises like unidentifiable weeds or pests lurking in your garden when you go to harvest! You also want rich nutrients for healthy plant growth; if you opt for organic fertilizer sources (which we recommend), this will help ensure that your cannabis plants receive all the nutrients they need from their source materials rather than from synthetic ones.
The moisture content of the soil should be monitored closely during this stage: too much water can cause root rot; too little will inevitably lead to wilted leaves or even death! A good rule of thumb is "soil should be moist but not wet"; if left unattended for too long without adequate drainage and aeration, this balance becomes difficult-to-maintain territory very quickly!
Start with a small number of plants.
How many to start with depends on the available space, resources, and experience. If you don't have much space, starting with fewer plants is better. They will grow in a smaller area until they reach maturity when they will be ready to harvest. On the other hand, if you have more space and time, starting out with more plants is perfectly acceptable and can be beneficial as well since having multiple harvests throughout the season allows for more yields per year without having to repot or replant new ones each time constantly.
Water frequently, but not too much.
Watering is an important part of growing cannabis at home. If you are using a soilless mix, water until the mix is wet to the touch and drain any excess water from the bottom of your container. If you're using soil, water until the soil is moist to the touch, and then wait until it dries out before watering again.
Keep in mind that if your plant has been watered regularly (per these instructions) but doesn't appear to grow, it may need more light than what's available in your indoor garden.
Keep it clean and dry.
The most important thing you can do for your plants is to keep the area clean. Use a damp cloth or paper towels to wipe down surfaces, and regularly dust your lights and fans with a dry brush to prevent dust build-up. Be sure to wash your hands before handling plants or food!
Keep the soil moist by watering well but not too often—you don't want it sitting in water for too long. Rather than spraying the plant directly, use a spray bottle or mister with purified water (tap water will contain minerals that may be harmful to your plants). The best way to tell if they need more moisture is by feeling them: if their leaves are dry but still firm, they need more water! If they feel soft, however? Then you should definitely give them some extra love, if possible before things get worse from there.
Conclusion
We hope this guide has given you some useful tips and helped you understand what to expect when growing cannabis at home. Although it's not an easy process, it can be rewarding if done right. If you have any questions or feedback, please don't hesitate to contact us!
The State of Cannabis Legislation In Africa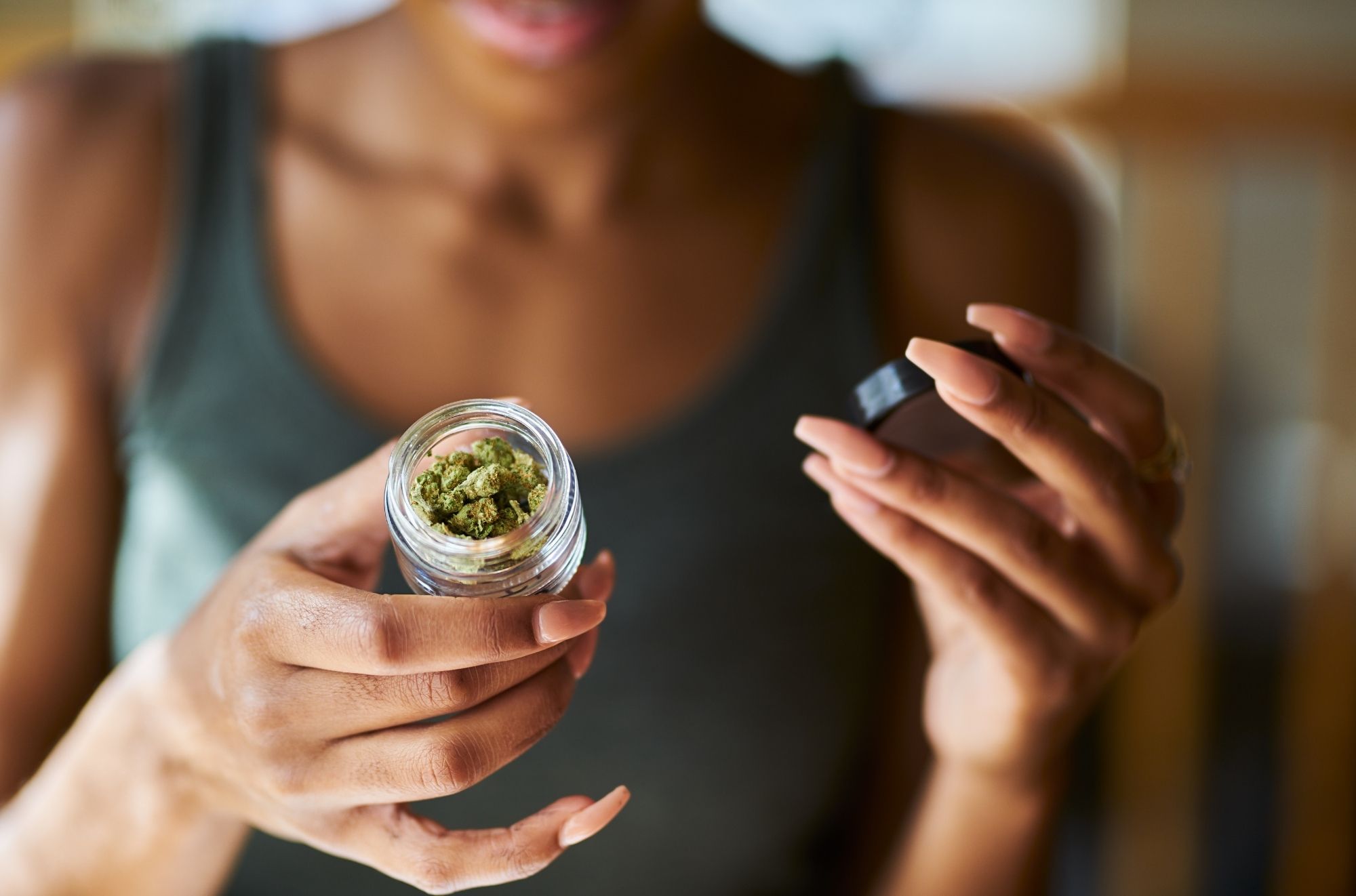 Cannabis is one of the most widely used drugs in the world, with an estimated 192 million people using it globally. Despite this, the drug remains illegal in many countries, including in most African countries. In this blog post, we will explore the state of cannabis legislation in Africa and the challenges facing those who wish to see the drug legalized for medicinal or recreational use.
Current Cannabis Laws in Africa
In Africa, cannabis is illegal in the vast majority of countries. According to the United Nations Office on Drugs and Crime, only a handful of African countries have legalized cannabis in any form. These countries include Lesotho, Zimbabwe, South Africa, and Malawi. In most other countries, cannabis is illegal and possession, use, and sale of the drug can result in criminal charges.
One of the main reasons for the strict cannabis laws in Africa is the influence of international drug treaties, such as the United Nations Single Convention on Narcotic Drugs. These treaties classify cannabis as a Schedule 1 drug, along with heroin and cocaine, and place strict controls on its use and production.
Challenges Facing Cannabis Legalization in Africa
Despite growing support for the legalization of cannabis, there are a number of challenges facing those who wish to see the drug legalized in Africa. One of the main challenges is the lack of political will to change the law. In many countries, politicians are hesitant to support cannabis legalization due to fears about the potential impact on public health and safety. It can also be difficult to source cannabis from Africa at this time.
Another challenge is the lack of scientific research on the potential benefits and harms of cannabis. While there is some evidence to suggest that cannabis can be effective in treating a range of conditions, there is still a lack of high-quality research on the subject. This has led to a cautious approach from medical professionals, who are hesitant to prescribe a treatment without sufficient evidence of its safety and efficacy.
In addition to these challenges, there are also concerns about the potential for corruption and organized crime to take advantage of a legal cannabis industry in Africa. In countries where the rule of law is weak, there is a risk that legalizing cannabis could lead to an increase in illegal production and trafficking of the drug.
Progress Towards Cannabis Legalization in Africa
Despite these challenges, there are some signs of progress towards cannabis legalization in Africa. In recent years, there has been a growing awareness of the potential economic benefits of a legal cannabis industry. Legalizing cannabis could create new jobs, generate tax revenue, and reduce the burden on law enforcement and the criminal justice system.
Countries such as Lesotho, Zimbabwe, and South Africa have already taken steps towards legalizing cannabis for medicinal or recreational use. In Lesotho, for example, the government has granted licenses for the production and export of cannabis for medicinal use. In South Africa, the Constitutional Court has ruled that the personal use and cultivation of cannabis is legal, although commercial production and sale of the drug remains illegal.
In addition to these developments, there is also growing support for cannabis legalization from civil society organizations and activists. These groups argue that legalizing cannabis could help to reduce the harm caused by the illegal drug trade and improve access to medicinal cannabis for patients who need it.
Conclusion
In conclusion, the state of cannabis legislation in Africa is complex and varies from country to country. It is essential to continually research this topic to ensure you know the most current regulations.
Strawberry Cough Marijuana Strain: A Grower's Guide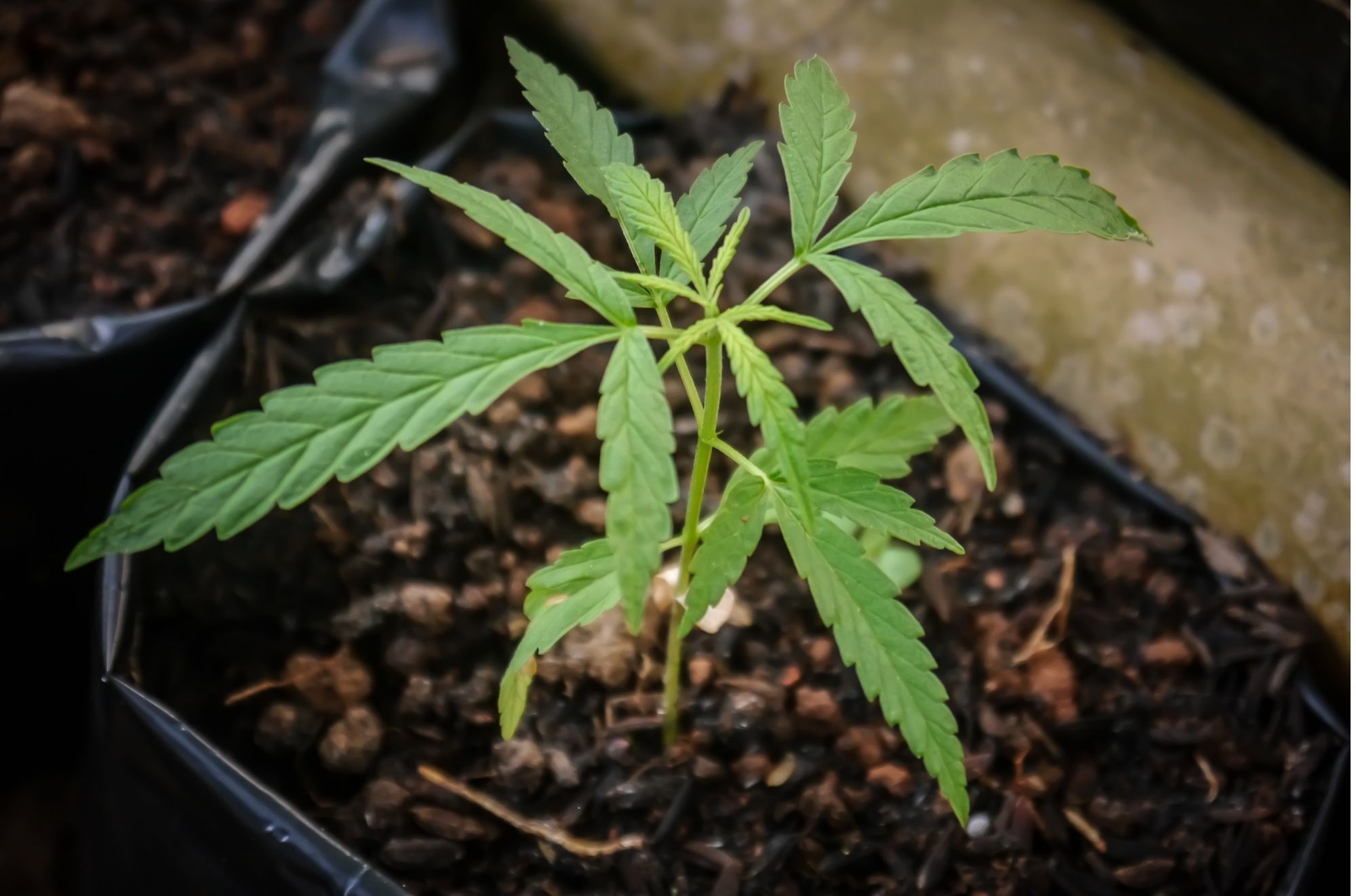 Are you looking to grow a hardy, high-quality strain of marijuana? Look no further than the Strawberry Cough Marijuana strain. This fruity, easy-to-grow cannabis is becoming increasingly popular among growers for its unique and flavorful effects. With its robust growth habit and high yields, it's an excellent choice for both outdoor and indoor cultivators alike. In this blog post, we'll be providing an in-depth guide on how to grow the Strawberry Cough marijuana strain. We will cover everything from seed selection all the way through to harvesting and curing your buds. So if you're interested in learning more about this delicious cannabis variety, read I Love Growing Marijuana!
Introduction to Strawberry Cough
The Strawberry Cough marijuana strain is a crowd favorite for its sweet taste and potent effects. But what exactly is Strawberry Cough, and how do you grow it?
This guide will introduce you to the basics of Strawberry Cough, including its history, genetics, and key characteristics. We'll also provide some tips on how to grow this delicious strain.
So read on to learn everything you need to know about Strawberry Cough!
The Different Types of Strawberry Cough
1. Strawberry Cough is a sativa dominant hybrid that was created by crossing Haze and Strawberry Fields. It gets its name from the fact that it tastes like strawberries and smells like fresh strawberries.
2. The effects of Strawberry Cough are cerebral, uplifting, and energizing. It's a great strain for daytime use as it doesn't make you feel drowsy or couch-locked.
3. Strawberry Cough is known for its large, dense buds that are covered in trichomes. The buds are light green in color with orange and red hairs.
4. The THC content of Strawberry Cough can vary depending on the grower, but it typically ranges from 12-22%. CBD levels are usually low, around 0.1%.
5. Strawberry Cough is relatively easy to grow, even for beginner growers. It's a good option for those who want to grow their own cannabis but don't want to deal with the hassle of high-maintenance strains.
How to Grow Strawberry Cough
To grow Strawberry Cough, you'll need to start with a high-quality cannabis seed. Once you have your seeds, you'll need to plant them in a soil mix and water them regularly. When the plants are about 6 inches tall, you'll need to begin training them by bending and tying the main stem. This will encourage the plant to grow sideways, which will increase the yield of buds. After about 2 months of vegetative growth, your plants will be ready to flowering. The flowering stage lasts for about 8 weeks, during which time you should reduce the amount of water you give your plants. Around week 6 or 7 of flowering, you may want to begin flushing your plants with plain water to remove any residual nutrients from the soil mix. This will help improve the taste of your final product. Once your plants have finished flowering, they'll be ready for harvest. Depending on the size of your plants, this can take anywhere from 3-8 weeks. Once your buds are dry and cured, they're ready to be enjoyed!
Pros and Cons of Growing Strawberry Cough
When it comes to deciding whether or not to grow the Strawberry Cough marijuana strain, there are a few things to consider. Here are some of the pros and cons of growing this strain:
Pros:
-The Strawberry Cough strain is known for being a high-yielding plant, so you can expect a good return on your investment if you decide to grow it.
-This strain is also relatively easy to grow, so even beginner growers can have success with it.
-Strawberry Cough has a delicious strawberry flavor that many people enjoy, making it a popular choice for smokers.
Cons:
-The Strawberry Cough plant can be quite tall, so make sure you have enough space in your grow room before you start growing it.
-This strain is also susceptible to powdery mildew, so be sure to keep an eye out for signs of this disease and treat it accordingly.
Conclusion
Strawberry Cough is an easy and rewarding strain to grow, with its sweet flavor and calming effects. With a little patience and knowledge, you can learn how to cultivate this popular plant and achieve great results. Whether you are growing it indoors or outdoors, Strawberry Cough has the potential to be a profitable crop if done correctly. From controlling pests and diseases to harvesting at the right time, taking care of your plants is essential for producing large yields of top-quality buds. Investing in education about proper cultivation techniques will help ensure that your strawberry cough marijuana strain grows healthy and strong every season!
5 Essential Products For The Cannabis Connoisseur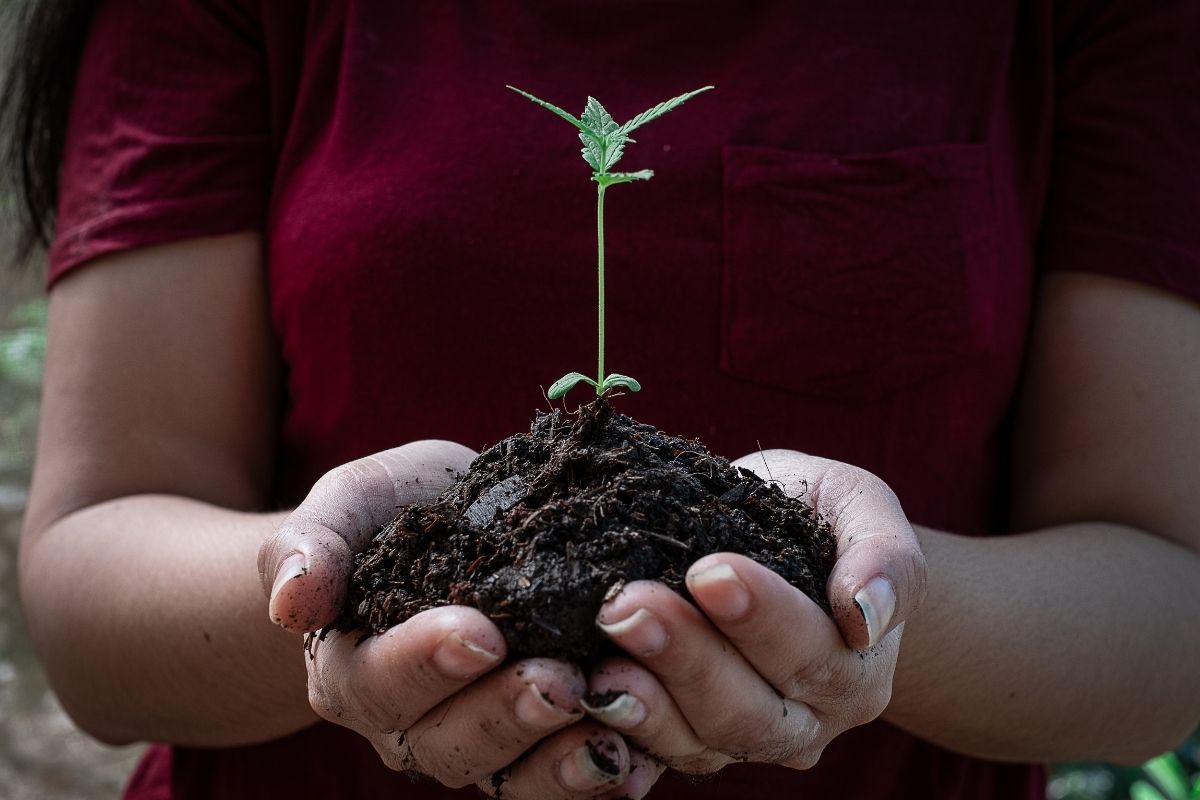 With the growing legalization of cannabis around the world, more and more people are becoming cannabis connoisseurs. These individuals have a deep understanding and appreciation of the cannabis plant and all its nuances. For these individuals, having the right products and accessories can make all the difference. In this blog post, we will explore 5 essential products for the cannabis connoisseur, including a smell proof preroll holder.
Quality Grinder
One of the essential products for any cannabis connoisseur is a high-quality grinder. Grinders are used to break up cannabis buds into smaller pieces, which makes it easier to smoke or vaporize. A good grinder will produce consistent, even-sized pieces of cannabis, which helps ensure a smooth and even burn. There are many different types of grinders on the market, including manual and electric grinders. The manual grinders are usually cheaper and more portable, while electric grinders can handle larger amounts of cannabis more quickly.
Glass Water Pipe
Another essential product for the cannabis connoisseur is a glass water pipe. Also known as a bong, a water pipe is designed to cool and filter the smoke as it passes through water before it is inhaled. This process helps to remove harmful toxins and particles from the smoke, resulting in a smoother and cleaner inhale. Glass water pipes come in a variety of shapes and sizes, and many are decorated with intricate designs and patterns.
Vaporizer
For those who prefer a more discreet and portable way to consume cannabis, a vaporizer is a must-have accessory. Vaporizers work by heating cannabis to a temperature that releases the active compounds without burning the plant material. This produces a vapor that can be inhaled, which is much less harsh than smoking. There are many different types of vaporizers available, including portable and desktop models. Portable vaporizers are small and easy to carry around, while desktop vaporizers are larger and designed for home use.
Smell Proof Preroll Holder

For those who enjoy smoking pre-rolled joints, a smell proof preroll holder is an essential accessory. These holders are designed to keep pre-rolled joints fresh and prevent the smell of cannabis from escaping. But they come with a twist. These holders also double as a smell proof pipe. They are made from high-quality borosilicate glass and are designed to be airtight with childproof caps. Smell proof preroll holders are also available in a variety of shapes and sizes, making it easy to find one that suits your needs. They are usually child proof, fully discreet and travel ready but this one has you covered.

Cannabis Storage Container
Finally, a cannabis storage container is an essential product for any cannabis connoisseur. These containers are designed to keep cannabis fresh and prevent it from drying out. They are usually made from high-quality materials such as glass or metal and are airtight to prevent moisture and air from getting inside. Some cannabis storage containers are also equipped with humidity control technology, which helps to maintain the perfect level of moisture for the cannabis. Proper storage is essential for preserving the potency and flavor of cannabis over time.
In conclusion, being a cannabis connoisseur is about more than just enjoying the effects of the plant. It's about understanding the nuances of different strains, appreciating the subtle differences in flavor and aroma, and having the right products and accessories to enhance the overall experience. A quality grinder, glass water pipe, vaporizer, smell proof preroll holder, and cannabis storage container are all essential products for the cannabis connoisseur. By investing in these products, you can take your cannabis experience to the next level and truly appreciate all that this amazing plant has to offer.