How to Use Technology in Marketing Cannabis Products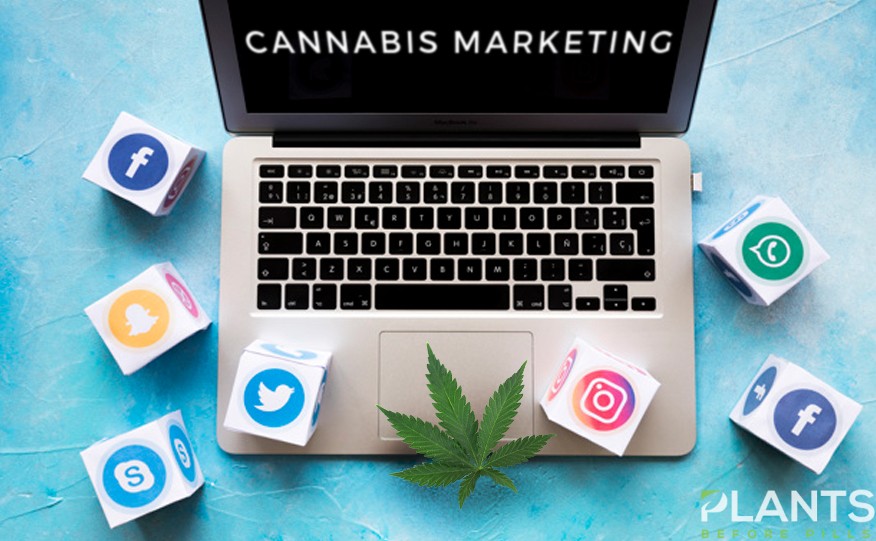 News of cannabis legalization continues to create buzz around the world, particularly in the United States, Canada, and even Australia. Technology plays a great role in this booming industry – from cannabis production to e-commerce websites, the digitization of the industry knows no bounds.
With the industry slated to reach a whopping $4.5 billion in sales come 2021, it comes as no surprise why many individuals and companies alike are venturing in this industry. Further down the road, economic and business analysts foresee that the industry has the potential to hit multibillion-dollar returns.
One of the key players in the marijuana business today is the development and the increased used of technology. As a matter of fact, there are a number of technologies and developments which have invariably shaped the success of the field. Some of the businesses are already utilizing all sorts of technologies – from cultivating marijuana plants to extracting CBD oil to selling and marketing products.
Increased Demand for MJ and CBD Products
Aside from the continued fight towards legalization and regulation, the main reason why there is an increased demand for cannabis products is that more and more individuals are getting acquainted with the benefits that this herb can bring. While many people opt to use and smoke this plant for recreational purposes, most individuals who are seeking the aid of this miracle plant often use this for medical and medicinal purposes.
Following this increased patronage and demand, businesses are opening and launching their foray into the field left and right. Everywhere you look, you may see dispensaries, cultivation sites, and even stocks being sold under this.
With marijuana's success and reach expected to grow steadily over the number of years, using technology to your advantage is a skill that must be mastered. While learning state laws and federal regulations come in handy, there is nothing like earning a profit from this sector using expertly crafted social and digital marketing strategies.
Below are excellent ideas that allow you to use technology and marketing products to your advantage.
Create Cannabis-Themed Content
While seamlessly made pictures and witty captions certainly capture the eyes of your target audience, such content can easily get lost in a market that is already permeated with countless brands. To set your offerings apart from others, setting up a website or a blog that highlights the benefits of cannabis or even CBD oil will help draw attention to what you are trying to promote.
Before launching a website or blogging platform, carefully examine the angle you are going for. Would you like to provide information to the reading public? Or perhaps you want to promote and highlight certain products or simply supply your readers with the latest news? Whatever angle you wish to take, know that creating targeted content will increase the people's trust in you through the level of expertise and knowledge you impart.
You may also delve into product reviews, thereby providing more insight and clarity on the various CBD products that exist on the market today. However, venturing into this sector entails knowing not just about the products you intend on reviewing, so be wary.
In creating targeted content, one of the most effective ways to drive traffic is by using search engine optimization (SEO) tools, such as keyword ranking. By utilizing keywords and other forms of SEO marketing strategies, you can slowly but surely increase your website ranking. At the same time, it will allow you to reach underserved sectors that people look into when they talk about this industry.
Market Cannabis Goods Online
Seeing CBD beauty products and CBD oil edibles on various websites and social media platforms have become a norm nowadays. From seeing manufacturer's claims to product raves, reviews, and feedback, marijuana-based products are not uncommon. In order to attain this kind of reach and traffic, putting up your business on the world wide web is a must.
The most affordable and perhaps manageable way to use technology is starting your own e-commerce site. This is where you can sell your cannabis-based products such as CBD infused beauty products, cannabis edibles, and even CBD oil vape pen starter kit. As waves of legalization take over the country, you may want to explore selling artworks, t-shirts, and accessories.
Take Advantage of Social Media
Social media plays a huge role in influencing our purchasing and consuming patterns. At times, these platforms also serve as avenues for news and other relevant information. Because of this, taking advantage of these different platforms to promote your wares will be a great marketing strategy on your part. Besides reaching more individuals across various parts of the globe, you will also increase your engagement and visibility over time.
Take for example Instagram and Facebook. In a highly digital age, you would be hard-pressed to find individuals who do not have accounts on these two essential platforms Reach like-minded people by taking snippets of your cannabis-related content and post it on these sites. Make sure to include a link to your article. Doing so will certainly invite more traffic and customer engagement.
Provide Engaging in-Store Experience
Marijuana dispensaries are designed to give both medical and recreational users access to cannabis. More than this, dispensaries serve as centers where individuals can gain more information about the benefits of marijuana and how this can aid in their everyday life, particularly those who suffer from certain kinds of illnesses.
To make visits fun and exciting, providing customers with unique in-store experiences should not be missed. This allows you to keep user interest at a maximum, thereby encouraging more customers to come in and see what you have to offer on the brands and products you have on hand.
For one, you can offer product demonstrations on newly acquired CBD oil vape pen starter kit you have or simply have a walkthrough certain types of buds. Since customers are all about having unique experiences, it might be useful to have displays or devices that engage their senses, such as providing avenues for interacting with certain types of buds or tasting new kind of cannabis edibles.
At the same time, make your store beginner-friendly. A television screen showing new products, an iPad allowing newbies to browse through offerings, or a tasting station will all surely provide an engaging and exciting in-store experience that will keep these loyal patrons coming back every so often. Even hosting events at your local dispensary will encourage both regular and new customers to come in, so make sure to take advantage of these events to widen your network and collect mobile numbers or email addresses which you can add to your directory listings.
Give Digitized Payment Methods and Ways of Communication
People rely on their smartphones, tablets, and other similar devices for means of communication. To reach these individuals, directly sending push messages via text or sending notifications via email would be a great help. Apart from building customer relationship and increasing database, brands working in this sector also reach their target audience and encourage more product sales.
Alongside digitizing and streamlining these modes of communication, make sure to elevate and enhance payment solutions as well. While we all know that cash is king, in a highly digital world, convenience and accessibility reign supreme. With this, making mobile and online payments available to customers will not only allow them to retain brand loyalty but also foster a deeper sense of connection and awareness.
Utilize Seed-to-Sale Technology
According to the press release by FinancialBuzz, seed-to-sale technology makes use of a unified system which allows businesses to track and report cultivation and sales of cannabis. Through this, distributors provide information regarding audit trails, ensuring they are fully complying with the laws in place. This type of software also allows marijuana companies to store records for auditing and inventory purposes, helping these businesses grow while still maintaining secure transactions.
What makes seed-to-sale technology attractive in light of the legalizations is the ability for the government to track and enforce rules and regulations while still allowing dispensaries to sell marijuana. It restores the federal government's and state's trust in the industry.
More than this, dispensaries and other trading institutions involved in this type of market can benefit greatly from this technology by creating individual consumer profiles, automating data entries, and providing automated discounts and loyalty programs. With this software under your care, you can lessen, if not totally eliminate risks for human error, but also enhance customer relationship – all with a single, efficient action.
The Future of Cannabis Under Technological Developments
As the marijuana industry continues to take the world by storm, it would not be surprising to see the future of cannabis flourishing under the limelight thanks to the technological advancements and developments in the field of marketing. From content creation to furthering in-store experiences, there are numerous ways this specific market could progress and reach the heights of success. For now, we believe that with cannabis legalization and technology taking center stage, the future is certainly looking brighter than ever before. So, dispensaries and businesses of all sizes, start taking notes.
Flowhub Raises $23 Million in Series A Funding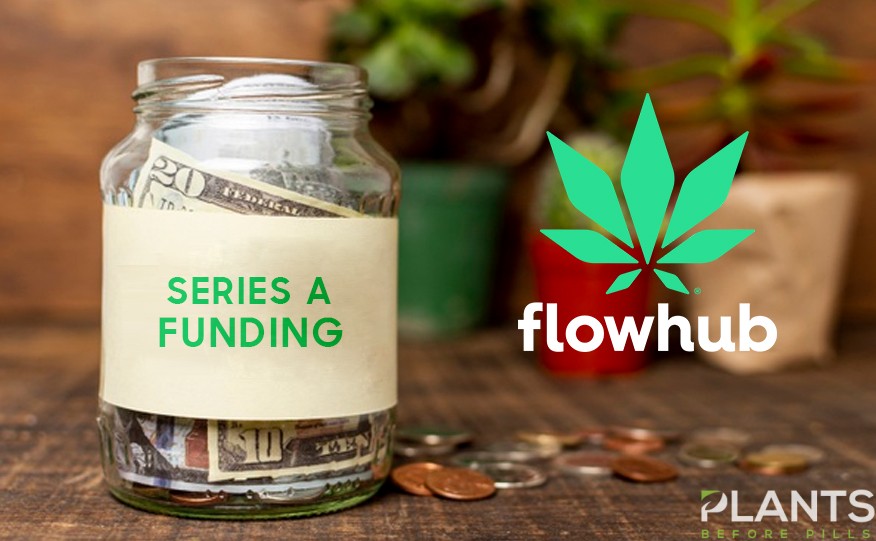 Cannabis retail management software vendor Flowhub successfully raised $23 million in the Series A funding round. Flowhub is a retail management platform for marijuana dispensaries.
The Series A funding round was led by e.ventures, Evolve Ventures, who is supported by Kraft Heinz, and Poseidon. Other notable investors in the company include 9Yards Capital, former NBA commissioner David Stern, and co-founder and former chief executive officer of Venmo Iqram Magdon-Ismail.
In a press release by Flowhub, founder and chief executive officer Kyle Sherman said "what we are experiencing right now is an end to cannabis prohibition and Flowhub is one of the front lines of this movement. Every legal transaction completed with the Flowhub retail platform is a positive step forward, and we are committed to helping our customers build thriving cannabis businesses. With this investment, we will continue to automate the cannabis supply chain, retail and reporting processes and bring to market technology solutions that are not only shaping the cannabis retail business, but also driving forward the future of legalization and de-stigmatization."
Flowhub's Innovative Products
The company's wide range of offerings currently includes online-ordering features, in-store purchases, integrated features in partnership with LeafBuyer and Leafly, and an updated software which highlights its mobile inventory system. The Cashier App has also been enhanced to work with other devices such as an iPad and other similar tablets and gadgets.
Dispensaries will also reportedly gain access to easier and more hassle-free customer identification methods by using handheld devices programmed with Flowhub software.
Its integration with LeafBuyer, Leafly, as well as Dutchie, "allows cannabis businesses to stay on top of crushing compliance mandates and to create the ideal cannabis tool stack that best serves their business needs."
In an exclusive interview with Crunchbase News, Sherman revealed that their location in Denver, Colorado is key for achieving success in the field, saying "Colorado is ground zero for regulated cannabis – both medically and legally." Sherman states that innovations from Colorado help pave way for legalizations within other states to push through.
In total, the amount raised by the company comes to $27 million. Based on its press release, the company intends to use its funding towards product innovation, adding more members to their team, and expanding its network of clients.
Square Gives Payment Solutions to Cannabis Companies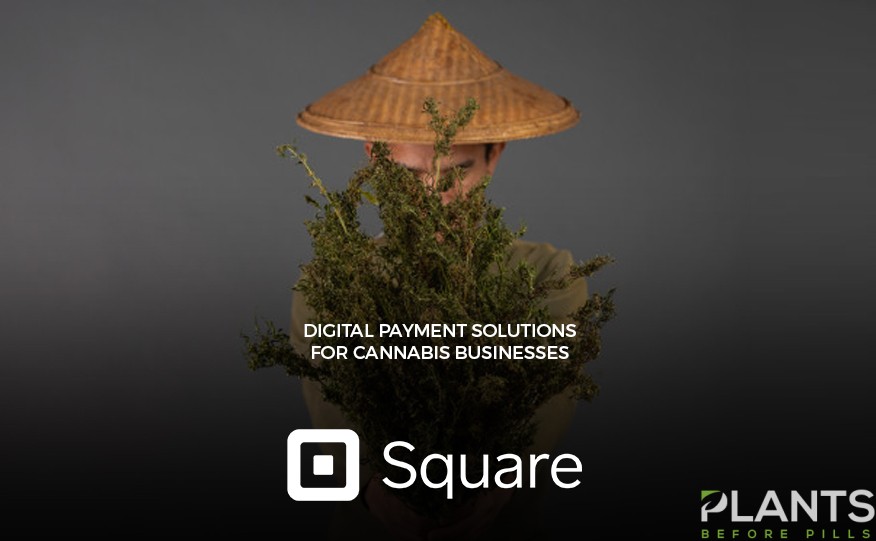 Last Thursday, October 3, 2019, Square Inc. announced its plans to provide payment processing services to cannabis retail companies. Square Inc. initially opened its digital payment solutions to CBD businesses as part of its beta program.
The payments processor company opened its services to a number of CBD businesses last May 2019. The warm reception urged the company to roll out its program to more businesses in the field. The initial roll-out allowed approximately 1,000 partners to use Square's services on an invite-only basis.
Square's partnership with businesses that sell CBD products aims to provide more accessible financial services to those in the industry. Under their programs, a variety of cannabis-based firms can bill their customers using different credit card companies. The list of services also includes hardware, inventory management, and payroll assistance.
Sivan Whitely, general counsel at the company, says the "purpose is economic empowerment, and we're always looking for ways for people to thrive and participate in the economy. This is an industry that's been underserved," she added.
In one of their press statements released, Square sad "we believe everyone should be able to participate and thrive in the economy. Today, we're thrilled to launch our CBD early-access program, which allows businesses in the U.S. to sell CBD products on Square quickly, easily, and securely."
For products to qualify for selling from the Square platform, goods must contain less than 0.3% THC in compliance with the Farm Bill's conditions.
The company's decision to open its doors to the cannabis market stems from the continuous demand for marijuana products in the market. Based on the article released by Bloomberg, the legal marijuana industry is slated to make a whopping $13.8 billion next year. Come 2025, the market is expected to grow by a massive 24%.
Cannabis businesses who wish to take part in Square's services will be charged 3.9% and 10 cents fee per transaction using a physical tap or swipe of a credit card. Meanwhile, online purchases will charge merchants with a 4.2% and 30 cents fee.
While the cost of placing products on the platform come with higher fees, these reportedly allow CBD brands to showcase their offerings on a much larger scale. In addition, Hudson Gaines-Ross of Plant People, a CBD brand, believes the fees allow companies to invest in different sectors necessary for success in the business, including digital strategies, hiring, and marketing ploys.
Artificial Intelligence (AI) and the Cannabis Industry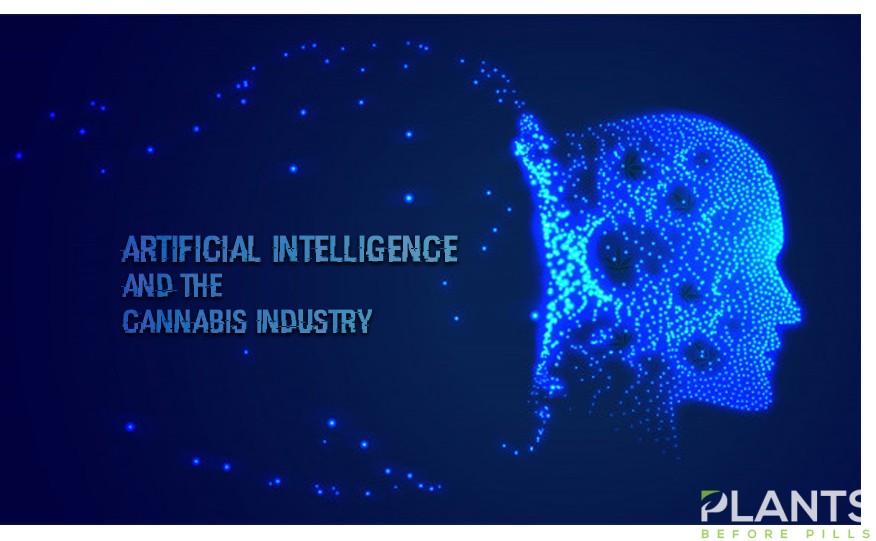 The AI (Artificial Intelligence) industry is expected to make significant contributions to the cannabis sector. The rise in the number of investors and the amount of funds can potentially aid marijuana-related organizations in adopting innovative tech, including AI.
CROP Corp. CEO and Director Michael Yorke remarked that AI can aid in the cultivation and monitoring processes of cannabis growing companies. Artificially intelligent sensors combined with high-definition cameras have the potential for keeping track of inputs in the cultivation site. This includes monitoring various growing aspects including water, pH level, and CO2 levels, as well as temperature, humidity, feeds and light.
With an AI keeping an eye on these factors, cultivators can cut down the time spent monitoring their crops, while still ensuring the quality and quantity of yields. Moreover, trimming and de-leafing is also seen as a viable area in which AI can be applied.
Other parts of the cultivation process that can be automated by machines and codes include planting, detection of diseased plants, healing, and removal of sick crops and prediction. AIs can also be taught to identify the sex of crops for propagation. This technology can also enable the creation of new strains and strain customization to achieve desired effects.
Technology can also help in the aspect of sales and marketing of Cannabis products. Apps, websites,  and social media platforms are just some of the avenue where technology can be used in the cannabis industry
All these predictions about the use of artificial intelligence in the cannabis world are likely to lead to the more immense growth of the sector.
Cannabis Legalization and Artificial Intelligence
However, experts note that the lack of federal legalization can stand in the way of these developments. With the current state of marijuana legalization in the United States, cultivators are in need of advanced tracking mechanisms in order to comply with the complex regulations currently in place.
Nabis Holding president Mark Krytiuk said that the current regulations "[require] businesses to follow detailed rules that govern every area of the industry." He also emphasized that "even the smallest error can cost a cannabis business thousands and incur harsh punishments such as losing their cannabis license."
Because of this, automation technology cannot be implemented without ensuring that every regulatory law will be considered. It is important to note that compliance is one of the biggest reasons that many marijuana businesses fail.
Meanwhile, Krytiuk said that AI can aid in tracking state-by-state regulations, allowing retailers to keep an eye on any development with regards to marijuana laws in their respective states. This will enable them to grow, package, distribute and sell their products knowing that they are following updated regulations.