How to Use Technology in Marketing Cannabis Products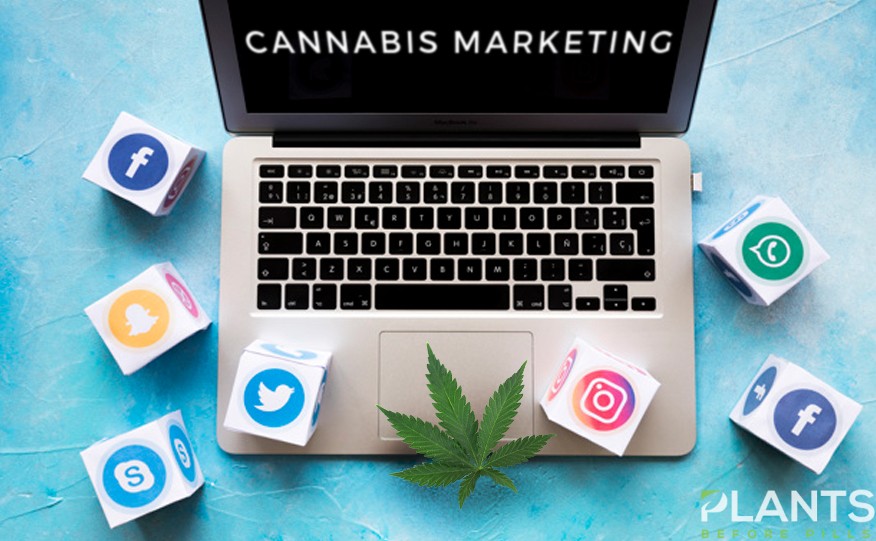 News of cannabis legalization continues to create buzz around the world, particularly in the United States, Canada, and even Australia. Technology plays a great role in this booming industry – from cannabis production to e-commerce websites, the digitization of the industry knows no bounds.
With the industry slated to reach a whopping $4.5 billion in sales come 2021, it comes as no surprise why many individuals and companies alike are venturing in this industry. Further down the road, economic and business analysts foresee that the industry has the potential to hit multibillion-dollar returns.
One of the key players in the marijuana business today is the development and the increased used of technology. As a matter of fact, there are a number of technologies and developments which have invariably shaped the success of the field. Some of the businesses are already utilizing all sorts of technologies – from cultivating marijuana plants to extracting CBD oil to selling and marketing products.
Increased Demand for MJ and CBD Products
Aside from the continued fight towards legalization and regulation, the main reason why there is an increased demand for cannabis products is that more and more individuals are getting acquainted with the benefits that this herb can bring. While many people opt to use and smoke this plant for recreational purposes, most individuals who are seeking the aid of this miracle plant often use this for medical and medicinal purposes.
Following this increased patronage and demand, businesses are opening and launching their foray into the field left and right. Everywhere you look, you may see dispensaries, cultivation sites, and even stocks being sold under this.
With marijuana's success and reach expected to grow steadily over the number of years, using technology to your advantage is a skill that must be mastered. While learning state laws and federal regulations come in handy, there is nothing like earning a profit from this sector using expertly crafted social and digital marketing strategies.
Below are excellent ideas that allow you to use technology and marketing products to your advantage.
Create Cannabis-Themed Content
While seamlessly made pictures and witty captions certainly capture the eyes of your target audience, such content can easily get lost in a market that is already permeated with countless brands. To set your offerings apart from others, setting up a website or a blog that highlights the benefits of cannabis or even CBD oil will help draw attention to what you are trying to promote.
Before launching a website or blogging platform, carefully examine the angle you are going for. Would you like to provide information to the reading public? Or perhaps you want to promote and highlight certain products or simply supply your readers with the latest news? Whatever angle you wish to take, know that creating targeted content will increase the people's trust in you through the level of expertise and knowledge you impart.
You may also delve into product reviews, thereby providing more insight and clarity on the various CBD products that exist on the market today. However, venturing into this sector entails knowing not just about the products you intend on reviewing, so be wary.
In creating targeted content, one of the most effective ways to drive traffic is by using search engine optimization (SEO) tools, such as keyword ranking. By utilizing keywords and other forms of SEO marketing strategies, you can slowly but surely increase your website ranking. At the same time, it will allow you to reach underserved sectors that people look into when they talk about this industry.
Market Cannabis Goods Online
Seeing CBD beauty products and CBD oil edibles on various websites and social media platforms have become a norm nowadays. From seeing manufacturer's claims to product raves, reviews, and feedback, marijuana-based products are not uncommon. In order to attain this kind of reach and traffic, putting up your business on the world wide web is a must.
The most affordable and perhaps manageable way to use technology is starting your own e-commerce site. This is where you can sell your cannabis-based products such as CBD infused beauty products, cannabis edibles, and even CBD oil vape pen starter kit. As waves of legalization take over the country, you may want to explore selling artworks, t-shirts, and accessories.
Take Advantage of Social Media
Social media plays a huge role in influencing our purchasing and consuming patterns. At times, these platforms also serve as avenues for news and other relevant information. Because of this, taking advantage of these different platforms to promote your wares will be a great marketing strategy on your part. Besides reaching more individuals across various parts of the globe, you will also increase your engagement and visibility over time.
Take for example Instagram and Facebook. In a highly digital age, you would be hard-pressed to find individuals who do not have accounts on these two essential platforms Reach like-minded people by taking snippets of your cannabis-related content and post it on these sites. Make sure to include a link to your article. Doing so will certainly invite more traffic and customer engagement.
Provide Engaging in-Store Experience
Marijuana dispensaries are designed to give both medical and recreational users access to cannabis. More than this, dispensaries serve as centers where individuals can gain more information about the benefits of marijuana and how this can aid in their everyday life, particularly those who suffer from certain kinds of illnesses.
To make visits fun and exciting, providing customers with unique in-store experiences should not be missed. This allows you to keep user interest at a maximum, thereby encouraging more customers to come in and see what you have to offer on the brands and products you have on hand.
For one, you can offer product demonstrations on newly acquired CBD oil vape pen starter kit you have or simply have a walkthrough certain types of buds. Since customers are all about having unique experiences, it might be useful to have displays or devices that engage their senses, such as providing avenues for interacting with certain types of buds or tasting new kind of cannabis edibles.
At the same time, make your store beginner-friendly. A television screen showing new products, an iPad allowing newbies to browse through offerings, or a tasting station will all surely provide an engaging and exciting in-store experience that will keep these loyal patrons coming back every so often. Even hosting events at your local dispensary will encourage both regular and new customers to come in, so make sure to take advantage of these events to widen your network and collect mobile numbers or email addresses which you can add to your directory listings.
Give Digitized Payment Methods and Ways of Communication
People rely on their smartphones, tablets, and other similar devices for means of communication. To reach these individuals, directly sending push messages via text or sending notifications via email would be a great help. Apart from building customer relationship and increasing database, brands working in this sector also reach their target audience and encourage more product sales.
Alongside digitizing and streamlining these modes of communication, make sure to elevate and enhance payment solutions as well. While we all know that cash is king, in a highly digital world, convenience and accessibility reign supreme. With this, making mobile and online payments available to customers will not only allow them to retain brand loyalty but also foster a deeper sense of connection and awareness.
Utilize Seed-to-Sale Technology
According to the press release by FinancialBuzz, seed-to-sale technology makes use of a unified system which allows businesses to track and report cultivation and sales of cannabis. Through this, distributors provide information regarding audit trails, ensuring they are fully complying with the laws in place. This type of software also allows marijuana companies to store records for auditing and inventory purposes, helping these businesses grow while still maintaining secure transactions.
What makes seed-to-sale technology attractive in light of the legalizations is the ability for the government to track and enforce rules and regulations while still allowing dispensaries to sell marijuana. It restores the federal government's and state's trust in the industry.
More than this, dispensaries and other trading institutions involved in this type of market can benefit greatly from this technology by creating individual consumer profiles, automating data entries, and providing automated discounts and loyalty programs. With this software under your care, you can lessen, if not totally eliminate risks for human error, but also enhance customer relationship – all with a single, efficient action.
The Future of Cannabis Under Technological Developments
As the marijuana industry continues to take the world by storm, it would not be surprising to see the future of cannabis flourishing under the limelight thanks to the technological advancements and developments in the field of marketing. From content creation to furthering in-store experiences, there are numerous ways this specific market could progress and reach the heights of success. For now, we believe that with cannabis legalization and technology taking center stage, the future is certainly looking brighter than ever before. So, dispensaries and businesses of all sizes, start taking notes.
Holiday Marketing Tips for Cannabis Businesses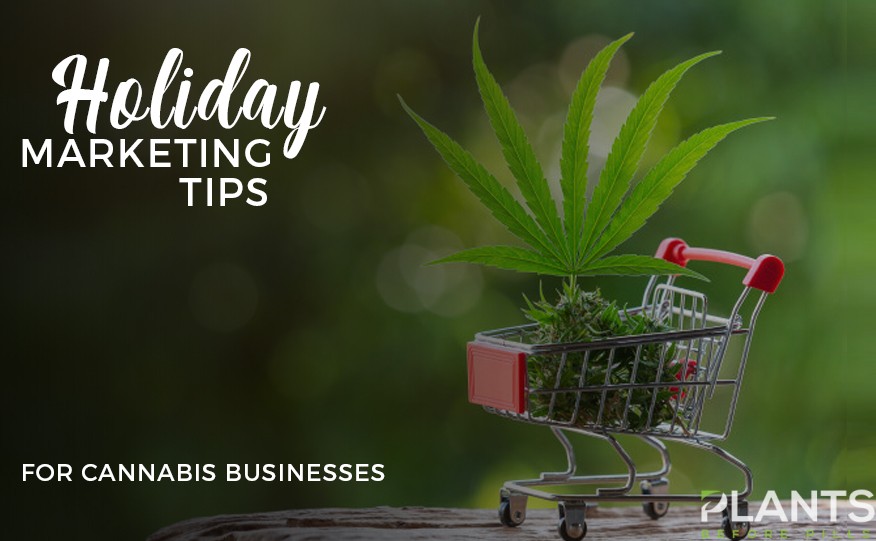 The holidays are just around the corner. And for most businesses – including cannabis dispensaries and companies – the holiday season is the most exciting time of the year. This is because family and friends are starting to buy their gifts in time for Christmas. For business owners, this article will help you implement proven effective cannabis marketing tips!
Cannabis businesses are not exempt from the holiday rush. As a matter of fact, apart from the renowned Hallmark holiday for cannabis-loving individuals, Christmas and the rest of the holiday season also provide ample profits for businesses. Many businesses ramp up their cannabis & CBD content to drive more traffic to their websites and their product offerings.
If you have a cannabis brand, now is the best time to launch your CBD oil products on the market. Apart from meeting the demand for cannabis also supplying consumers with a range of cannabis-infused products for Christmas. Wondering how you can take advantage of the holidays to effectively market cannabis products online? Check this list out.
Cannabis Holiday Marketing Tips
Use Eye-Catching Packaging
Let's start with the appearance of your product packaging. Your product may be just as (or even more) effective and safe than other brands but with bland packaging, your items are sure to be overlooked. This is why it is important to use attention-grabbing designs.
To do this, you need to conceptualize a design that not only conveys the message you want to send but also sells your brand. Because it is Christmas, you might want to release your items in a packaging that shows the merriment of the season. From including season's greetings to including images usually associated with the holiday, you can definitely have these themed designs on your packaging.
Ensure Freshness of CBD Products
When you market your products you want to make sure that you emphasize that what you are offering is fresh and safe to consume. Now, keep in mind that one of the most important aspects of marketing is ensuring that what you claim about the product is true.
So, make it a point to pick or develop a packaging technique that ensures that the items are completely sealed, preventing external factors from contaminating it. To let consumers know how fresh your product is, make it a point to include the manufacturing date on the label.
Properly Label All CBD Products
You also want to make sure that your products are properly labelled and this covers the compliance to regulations. Regulators find it important to have easily readable labels that immediately tells consumers that the product is infused with cannabinoids. Moreover, it is necessary to make sure that the packaging cannot be easily tampered with.
In the United States, state laws state that such products need to be inside child- and tamper-proof packaging. Moreover, you need to make sure that your labels clearly state that the items are CBD- or THC-infused, and with what percentage of both. Canada also has similar regulations. In fact, the country even has a standardized symbol to make sure that consumers know that the product they are about to buy is legitimate and compliant with related laws.
Green is In
In the current climate condition, many people are switching to green options. From reusable packaging to biodegradable ones, manufacturers and consumers are finding ways to minimize their contribution to climate change. Besides, what better way to celebrate the holidays than with products that are environment-friendly?
So, consider packing your cannabis and CBD products using green materials. You can opt for reusable jars and bottles, as well as biodegradable wrappers such as paper. If you also run your own dispensary, you can even establish a refill program that allows your customers to refill their reusable packaging, as long as this is legal in your location.
With the upcoming festivities, your cannabis business can definitely ride the tide not only of the holidays but also of the growing cannabis trend. With these marketing tips, you can leverage the season to boost your business, thus helping the cannabis industry.
New Cannabinoids Discovered, One 30x More Potent Than THC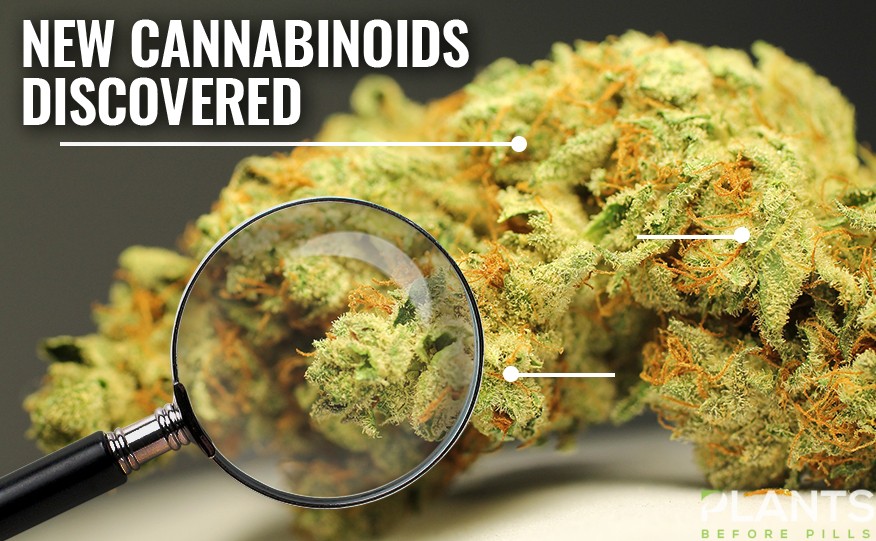 Cannabis is known to contain over one hundred chemical compounds and scientists continue to discover new ones.  We reported earlier this month the discovery of THC-free strain in Spain which will be available soon in the US. Now, the plant is found to have two newly discovered cannabinoids namely tetrahydrocannabiphorol (THCP) and cannabidiphorol (CBDP). Researchers posit that THCP can be 30 times stronger than tetrahydrocannabinol (THC), the psychoactive component of cannabis.
The two chemicals are similar to THC and cannabidiol (CBD) but with slight variations, said Health Europa. Both compounds are "characterized by a particular chemical structure that shares a side alkyl chain with five carbon atoms in a linear arrangement." In short, the newly discovered compounds differ only by the length of the alkyl chain.
THC look-alike
In a study published on December 30, it was found that THCP connects with the same cannabinoid receptor that THC interacts with. The receptor, called CB1, receives the two similar compounds as both have at least three carbon rings that allow them to bind well.
The article says that the strongest physiological effect can be attained from a cannabinoid that has at least 8 carbon rings. Prior to the study, the most number of carbon rings naturally possessed by any cannabinoid is five.
With the discovery of THCP, which has seven carbon rings, researchers are suggesting that this could be the most potent cannabinoid as yet. To test this idea, the scientists applied THCP to a "makeshift receptor." The result of the experiment showed that the newly discovered cousin of THC was able to bind 30 times more effectively and reliably that the psychoactive substance.
Regarding the potential psychotropic quality of the substance, researchers are yet to find out whether it has such properties. Moreover, the substance has not been tested for medicinal benefits.
CBDP, not as strong as THCP
The other newly discovered cannabinoid CBDP is also found to have seven carbon rings. However, when subjected to the same test as THCP, CBDP did not bind as strongly to receptors CB1 and CB2.
The two compounds are yet to be tested for pharmacological effects on humans. The study remarked that such studies can shed light on the yet unexplained pharmacological properties of some strains. Moreover, "the identification of THCP in other varieties could account for inexplicable effects not ascribable solely to THC."
Meanwhile, the authors noted that CBDP "does not appear to be a high priority" compound.
SpaceX to Bring Cannabis Delivery to Space, Observe Mutation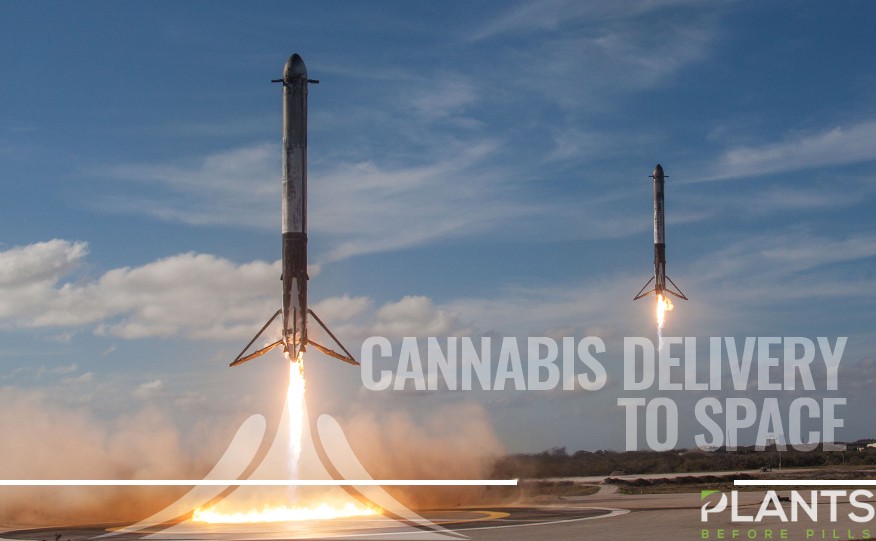 Following the launch of Elon Musk's SpaceX, an agricultural technology company called Front Range Biosciences looks to bring cannabis and coffee products to space on the 20th mission to the International Space Stations (ISS) come March 2020 to further scientific experiments. News of the impending scientific experiment comes partner firms expressed interest in the possible mutations of plants in space.
SpaceX and Cannabis Experiment
According to Newsweek, a number of cannabis strains and varieties will be handpicked and be brought to the ISS aboard the SpaceX. These cannabis varieties are said to only contain low levels of tetrahydrocannabinol (THC), also known as the psychoactive compound responsible for users getting 'high' and altering the user's state of mind.
Approximately 480 strains and plant cultures will be brought to space. Newsweek states that these plants will all be housed in a specialized incubator that provides even and regulated temperature controls around the International Space Station. The incubator will remain billeted at the ISS for 30 days prior to returning on Earth and being examined by scientists and different institutions.
Coffee plants are also included in the list of plant cultures that are expected to be sent to the ISS, reveals the Rolling Stone.
Upon arriving on Earth, scientists will focus on assessing possible mutations or changes to the plants' DNA. Factors that may affect such changes include the lack of gravity as well as the radiation in space, notes the Rolling Stone.
In a statement, co-founder and chief executive officer of Front Range Biosciences Jonathan Vaught said, "This is one of the first times anyone is researching the effects of microgravity and spaceflight on hemp and coffee cell cultures." Vaught continues to say that "there is science to support the theory that plants in space experience mutations. This is an opportunity to see whether those mutations hold up once brought back to earth and if there are new commercial applications". Until then, people can continue to buy edibles in Canada online.
SpaceX's role in delivering these plant cell cultures to space remains significant, especially at a time where climate change has been changing the way plants grow.
SpaceCells chief executive officer Peter McCullagh mirrors the same sentiments. In a statement, McCullagh states that "these are big ideas we're pursuing and there's a massive opportunity to bring to market new plants that can better adapt to drought and cold conditions. We expect to prove through these and other missions that we can adapt the food supply to climate change."
The initiative is done by SpaceCells and Front Range Biosciences in partnership with SpaceX, Musk's technological and spacecraft manufacturing company.