Jay-Z Joins Cannabis Company Caliva as Chief Brand Strategist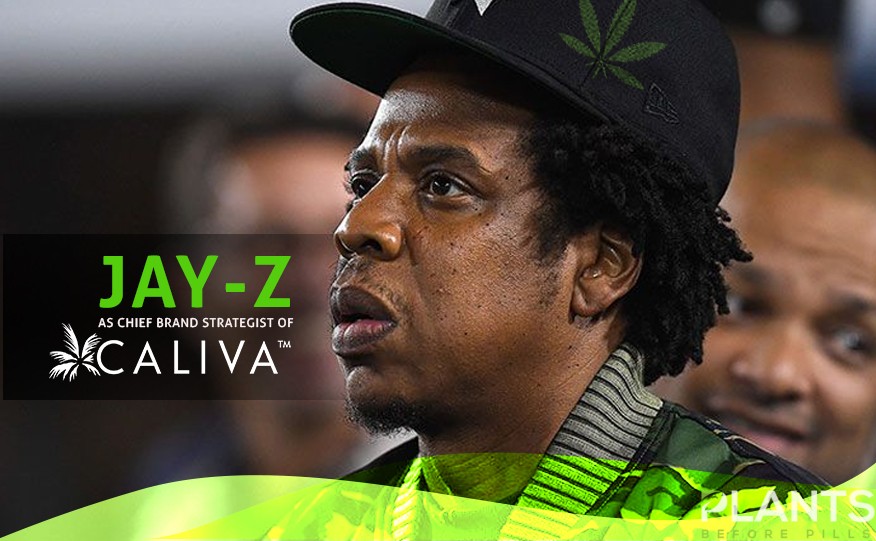 Billionaire rapper Shawn "Jay-Z" Carter will join California-based cannabis company Caliva as chief branding strategist.
The musician, who is also a producer, entrepreneur, and philanthropist will be responsible for Caliva's creative direction. The rapper will also use the position as a platform in focusing on social justice issues surrounding legalization of the plant, Caliva CEO Dennis O'Malley said in an interview.
The rapper cited the rosy future of the cannabis industry, along with Caliva's expertise and its corporate culture, as reasons why he partnered with the company.
As a chief branding strategist, the rapper will serve as the company representative to increase the economic participation of people returning from prison through advocacy, job training, and workforce development.
Before joining Caliva, he was searching for a partner in the cannabis industry with the same advocacy on significant social issues in the business. The rapper had been advocating the use of plant even before it got legalized in more than 30 states.
He is also active in advocating social justice. In recent years, he produced a series of documentaries on Khalief Browder, a teenager who was detained at Rikers Island for three years awaiting trial only for a stolen backpack. He also publicly and legally stood up against unfair probation and sentencing of rapper Meek Mill. Jay-Z also hired a lawyer for 21 Savage to get him out of the US Immigration and Customs Enforcement custody.
Like the famous rapper, Caliva has already been involved in the social justice path. The company donated part of its profits to Code For America's "Clear My Record" project, which aims to give people with cannabis records a second chance by providing them employment and housing.
Cannabis Celebrities
Jay-Z joins NFL Hall-of-Famer and Caliva investor Joe Montana as part of a growing number of celebrities who have taken active roles in the cannabis industry. These include rappers who started their marijuana businesses.
In 2015, Snoop Dogg kicked off his own cannabis brand, Leafs by Snoop, which is distributed in Canada by the marijuana giant Canopy Growth. Last year, rapper 2 Chainz joined forces with Green Street Agency and Mazel Management Group to establish his own company, The Gas Cannabis Co.
Wiz Khalifa, Freddie Gibbs, Juicy J, and other rappers have come up with their own signature strains. Meanwhile, Cypress Hill's B-Real launched his own dispensary in California named Dr. Greenthumb's.
Other celebrities like Whoopi Goldberg and Martha Stewart also entered into the cannabis space.
California Weed Delivery: Best Companies Roundup
With tons of new delivery services popping up, it can be hard knowing which is the best one. Read to learn about the top California weed delivery services in this roundup.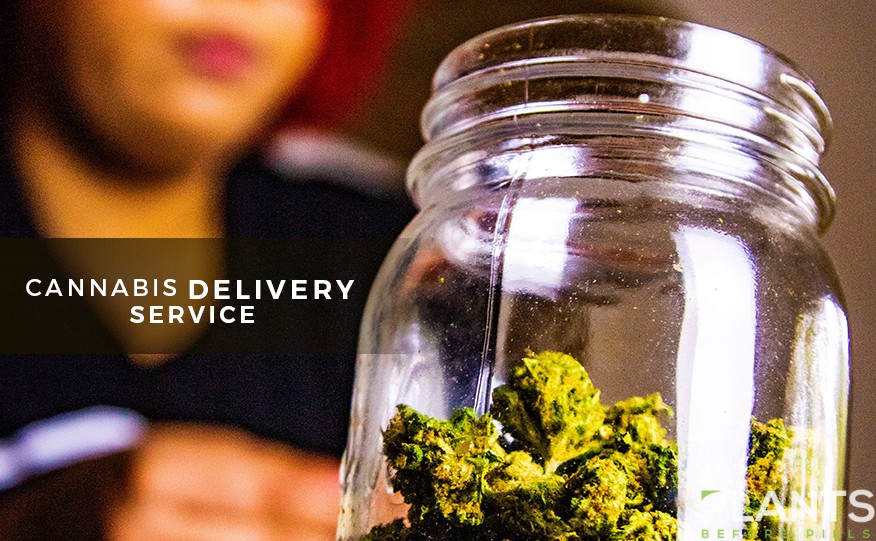 California weed delivery services have made life as a stoner a whole lot better in the Golden State. Customers can stay home and enjoy relaxing on the couch rather than making the trek to the dispensary and often pay lower prices on the same great products found in-store. Buying weed online is as easy as ordering lunch, just so long as you choose the right company. In this guide, we're covering the best weed delivery companies serving customers in California to help you pick the perfect option for your needs.
The Surge of Weed Delivery
Legalized in 2019, weed delivery is available throughout California for customers over 21 and medical patients over 18. Since being legalized, hundreds of delivery companies have cropped up throughout the state, but not all are equally reliable. Many of the delivery services now offering cannabis delivery are excellent and provide legitimate products from your favorite brands. However, some delivery services are operating illegally, so you must know the difference.
Don't just place an order with the first delivery service that you see – you'll need to do a little research to ensure that the company is legit. Licensed, reliable cannabis delivery services offer quality products from brands you know, affordable pricing, and fast delivery. Black market delivery services often sell off-brand or bootleg products, don't offer secure payment, and are far less reliable. In some cases, you may even find yourself paying more for low-quality fake items.
Top 4 Weed Delivery Services in California
Want to be sure you are getting the best products and services at the most affordable price? Try one of these four high-quality weed delivery services and discover hundreds of products available with the touch of a button:
Budee
Cannabis can be expensive, which is why we recommend taking advantage of deals whenever you can! Budee makes saving money on weed super easy by offering everyday low prices on hundreds of premium cannabis products plus deals and limited-time sales to help you save even more. Pay close attention while you browse – Budee is always updating their options and launching new deals on popular brands and products.
Details:
Delivery minimum: No minimum
Delivery fee: FREE
Wait time: 60-minute express; schedule next-day delivery
Ganjarunner
Some cities and townships in California are home to dozens of dispensaries, but not all areas have been welcoming to cannabis businesses. In many communities, access to cannabis is still limited, and what is available may be overpriced. Using a cannabis delivery service is an easy way to increase your options and give you the same convenient buying experience as someone in a more accessible area. Ganjarunner is a fantastic weed delivery company offering widespread coverage, serving customers throughout the state of California.
Details:
Delivery minimum: No minimum
Delivery fee: FREE
Wait time: 60-minute express; schedule next-day delivery
Greenrush
Because cannabis delivery companies don't have to worry about stocking, organizing, and running a storefront, many are able to have more extensive selections of products. Greenrush is one such company offering an incredible variety of items from dozens of brands, so there's something for everyone of every preference. Featuring more than 300 products available in as little as an hour, Greenrush gives you so many options you'll never want to go back to the dispensary.
Details:
Delivery minimum: $40
Delivery fee: FREE
Wait time: ~90-minutes
Mountain Remedy
If you crave a personalized touch or like to ask advice from your budtenders when shopping for cannabis, you'll love Mountain Remedy. Offering a great selection of premium products from trusted brands, Mountain Remedy stands out for its dedication to its customers and their experience. Mountain Remedy allows customers to chat live with menu experts at any time to learn more about product selections and to get personalized recommendations.
Details:
Delivery minimum: $50
Delivery fee: FREE
Wait time: ~90-minutes
Final Thoughts
Weed delivery is making it super convenient to shop for cannabis in California, whether you are looking for a specific product, don't have a nearby dispensary, or want to take advantage of amazing deals. Unfortunately, some black-market services are operating illegitimately, so it's crucial to be able to spot fakes. By sticking to well-known and reputable delivery services like those we've shared here, you can relax, knowing everything you buy will be high-quality and priced affordably.
PH Search Avatar image CBD Recipe: Sparkling Rose Elixir Mocktail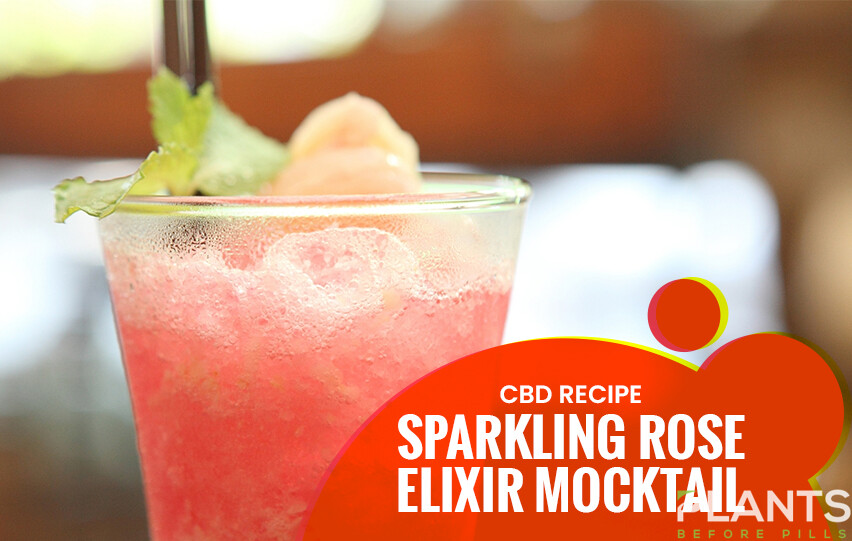 This nice, refreshing mocktail is the perfect drink after a long and stressful day. Being infused with CBD, it'll certainly help in soothing your frayed nerves, Watch this video to find out how to make this healthy and fun drink!
Cooking with CBD Oil: 3 Recipes You Can Make on 4/20 & Every Day
Want to explore ways on how to better enjoy the health benefits of CBD oil? You can work it into some easy-to-make healthy dishes. Watch this video to know how.