LGBT Icons Who Love Cannabis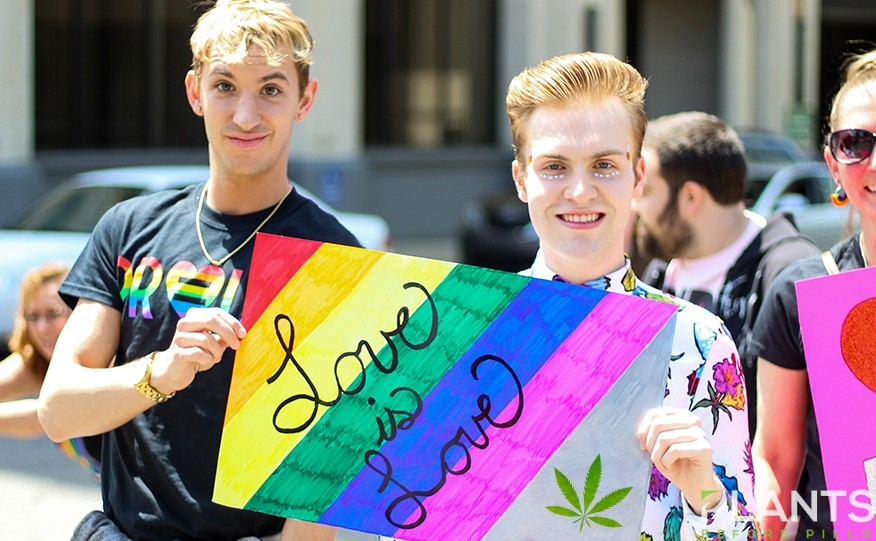 It appears that Hollywood and its numerous celebrities have a certain fondness for cannabis and its numerous forms. Apart from the marijuana plant itself, the cannabis compound cannabidiol, also known as CBD, has found its way in the hearts and drawers of many personalities. After all, apart from being used for is also used for recreational purposes, this herb is also used for addressing health concerns such as anxiety and stress.
LGBT and Cannabis
This Pride Month let us recognize the many stars who have not only voiced their support for cannabis but also brought light the countless CBD hemp oil benefits. These queer people have paved the way for the destigmatizing of cannabis culture, so it's only right that we learn their names in time for this Pride Month.
Laganja Estranja
True to her name, this RuPaul's Drag Race alum is not one to shy away from the limelight. Instead, she seeks to put homophobia and cannabis shaming in its place by advocating for more awareness about this plant. To educate the community and bring more cognizance about cannabis, Laganja has discussed such topics in a podcast. She has also partnered with FRUIT SLABS, bringing cannabis-infused fruit strips in time for Pride Month.
Lady Gaga
The mother monster has always been vocal about her condition and her battle with fibromyalgia. Aside from using warm blankets and compress, Lady Gaga also admits to using medical marijuana to cope with her pain.
In the past, the singer-actress also reveals that she used cannabis to further her artistic efforts, allowing her to explore her capacities as a performer.
If you are experiencing similar conditions to Lady Gaga, you might want to try your hand at some CBD oil. There are several studies showing that pure CBD is effective in treating longer-lasting pain such as arthritis, multiple sclerosis, and other similar condition.
Frank Ocean
Rainy days, gloomy days, sad days – whatever your days may be having, Frank Ocean will certainly be a staple in every phase of your life. It seems that the singer may have been a little too in love with the plant. Unbeknownst to some fans, Frank Ocean actually stopped by the authorities for having marijuana and speeding in 2013!
While you shouldn't be using cannabis and driving at the same time, you can certainly take inspiration from this Channel Orange and Blond(e) singer and the lyrical value he imparts with all his songs. Listen to his albums and you'll know what we mean. To keep your listening pleasure at a maximum, you can always make your own CBD oil-based beverage and sip it while listening to the soothing sound of his voice.
Sarah Paulson
Sarah Paulson has commanded a strong, queer following around the world. Besides her impeccable performances on both the big screen and the small screen, it doesn't hurt that she has become a gay icon of sorts to her loyal following. Whether she is strutting in powerful suits and sky-high stilettos, Sarah Paulson seems to rely on a celebrity industry secret – the CBD oil topical cream cum body lotion from Lord Jones.
Her stylist, Karla Welch, reveals that this will help make aching feet a thing of the past. If you have events that go on all night and require you to stand in heels, you would do well to use this and you can bid sore feet goodbye.
Take note of these four prominent LGBT personalities and just how much they love cannabis in its various forms. Before the Pride Month ends, let the stories and voices of these celebrities inspire you to go out there and do what you do best.
The Cost of Medical Marijuana in Florida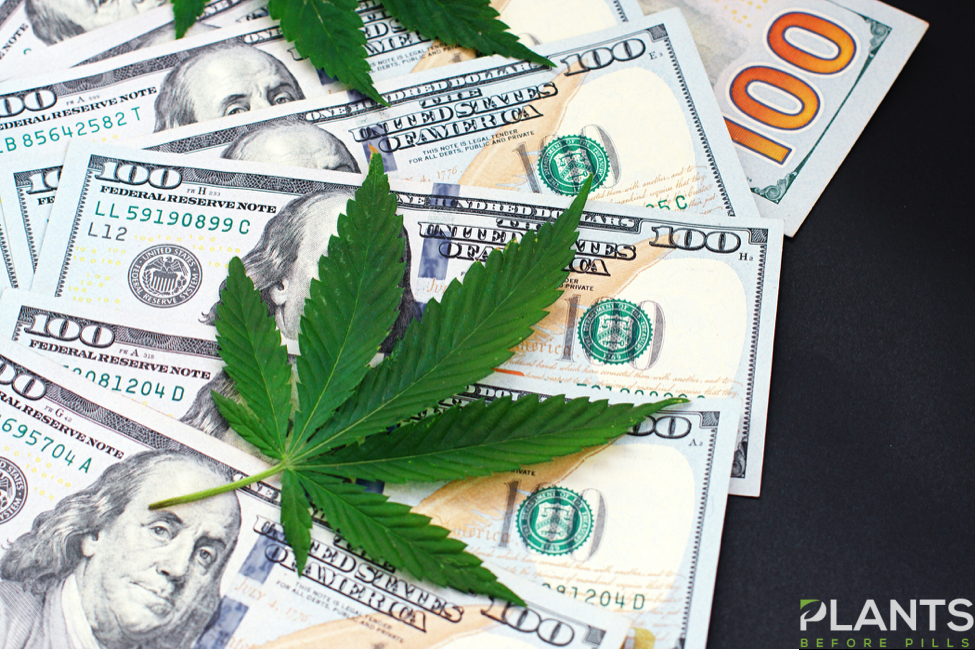 One of the most common questions we receive is how much does medical marijuana cost in Florida?
There isn't a definitive answer that encompasses all of the different types of medical marijuana products in the Sunshine State. From budget ounces to boutique-grade grams, we'll dive into the nitty-gritty aspects of medical marijuana pricing.
Read along as we take an in-depth look at the cost of medical marijuana in Florida. Once you understand the varying prices available in Florida, you can fine-tune your budget to meet your medical marijuana needs.
The Cost of Medical Marijuana Flower
The most popular type of product in Florida is none other than cannabis flowers.
However, the price of medical marijuana flower is subject to the grade and weight. As you can imagine, top-shelf flowers exceed the cost of budget medical weed. Remember, you will have to decide if you seek quality or quantity.
As we browse a handful of popular medical marijuana dispensaries in Florida, we can glimpse into the average pricing for medical marijuana flowers.
Top-Shelf Medical Marijuana Flowers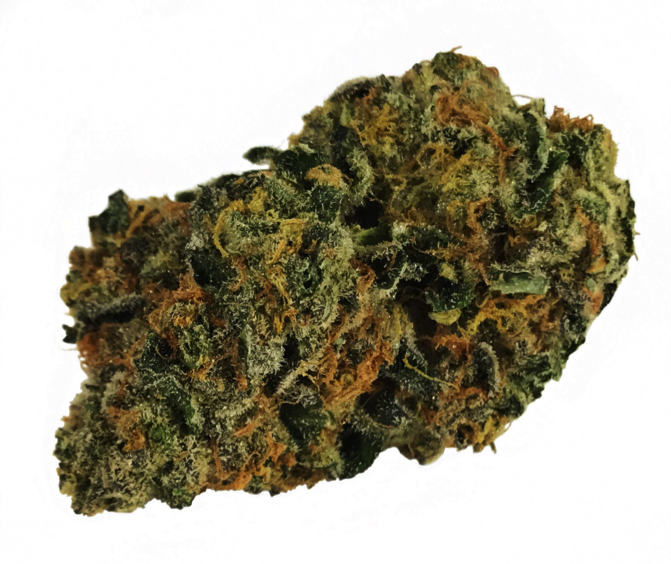 According to three popular medical marijuana dispensaries, such as Trulieve, Surterra, and Fluent, the average price per gram of high-end weed is roughly $11 per gram. Furthermore, the average cost per eighth is $45.
Overall, the price of medical marijuana flowers is slightly above the averages found on the West Coast.
Medium-Grade Medical Marijuana Flowers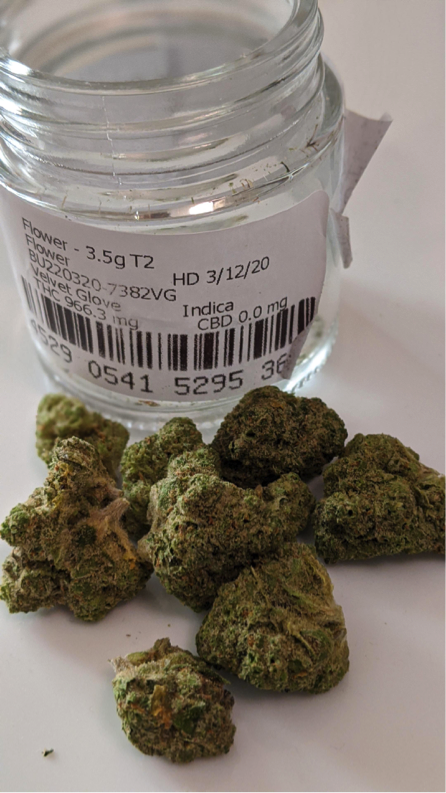 Medium-grade flowers are for you if you don't want to break the bank on effective medicine.
Overall, medium-grade medical marijuana flowers contain high levels of THC and produce a pungent aroma. However, medium-grade flowers lack the mind-blowing bag appeal of their top-shelf counterparts.
The average cost per gram of medium-grade medical marijuana flowers is $9. Furthermore, the price per eighth is pegged at $33. At these prices, medical marijuana becomes affordable and attractive to those on a budget.
Budget Medical Marijuana Flowers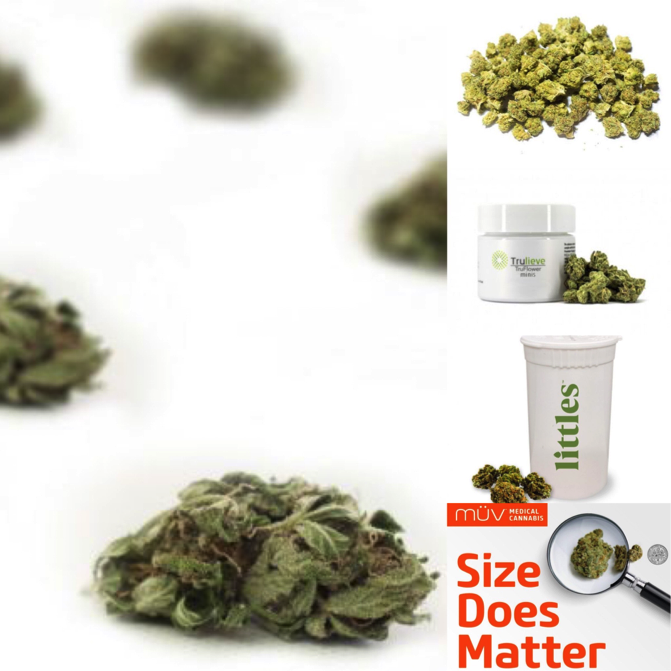 Last but not least is budget-oriented medical marijuana flowers.
This category is all about quantity and for those who seek the best-bang-for-their-buck. However, budget-grade medical marijuana flowers are not meant to impress.
Many medical marijuana dispensaries in Florida offer budget ounce deals at attractive prices. However, the flowers are typically under-sized, which are known as popcorn nugs. Furthermore, budget medical marijuana flowers are not fresh and contain far fewer trichomes than medium or top-shelf cannabis flowers.
The average price per gram of budget-grade medical marijuana flowers is $6. Typically, you can find deals such as $50 for seven grams or half an ounce for $79. If you aren't picky, each of these deals are a steal. Keep in mind that the popularity is quite high on these, so they do note stay on shelves long and usually have a limit on quantity purchased.
The Cost of Medical Marijuana Concentrates
The cost of medical marijuana concentrates is far higher than cannabis flowers because of the work involved to produce them.
Let's look at the price of popular medical marijuana concentrates, such as vape cartridges and extracts.
The Price of Medical Marijuana Extracts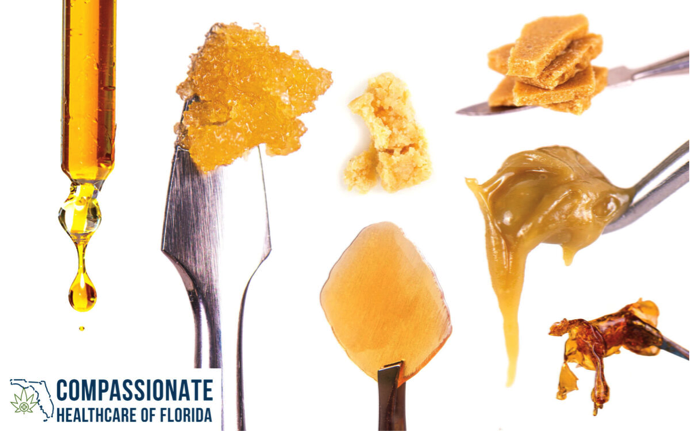 The world of medical marijuana extracts is vast. From shatter to rosin and everything in between, your head will spin with an overwhelming selection.
Popular dispensaries, such as Trulieve, sell various extracts at $65 per 0.5g to $75 per 1g. Overall, the final price is dependent on the quality of the cannabis extract. If you seek niche products, such as rosin, you may pay more than those looking for shatter.
Furthermore, popular products, such as THC distillate or crumble, are found at $60 per 1g. Remember, concentrates contain ultra-high amounts of THC. In other words, medical marijuana extracts should hold you over longer.
Lastly, if you're budget-minded, you can obtain kief for lower prices, such as .5-grams for $20. Overall, it's up to your personal preference and budget to determine which medical marijuana extract is best for you.
The Price of Medical Marijuana Vape Products
Those of you who don't want to risk your lungs' health — medical marijuana vape cartridges are a welcome option.
Typically, medical marijuana dispensaries in Florida price vape cartridges at $45-55 per .5g. If you'd rather have access to a full gram, you can expect to pay $75-95.
Once again, the final price is heavily reliant on the quantity of the product. However, you should always seek high-quality vape products to protect the health of your lungs.
The Cost of Medical Marijuana Edibles
Medical marijuana dispensaries in Florida recently received the green light to sell cannabis-infused edibles.
Now, you can choose between palate-pleasing edibles as your go-to medicine. From chocolate bars to delicious fruit-inspired gels, the edible scene is booming with innovative products.
Overall, you can expect to pay $25 per edible package. Laws in Florida stipulate that each cannabis edible package may contain up to 100mg of THC.
The beauty of cannabis-infused edibles is the ease-of-dosing. By breaking the edible into equal parts, you can budget your doses accordingly.
However, you must understand that edibles in Florida are a recent development, and not all dispensaries are fully stocked.
The Best Medical Marijuana Prices in Florida
Before you can find the best medical marijuana deals in Florida, you'll need to grab your medical marijuana license first.
With Florida's leading alternative medicine practitioner, qualifying patients can rest assured that they will have their medical marijuana card in no time.
If you're ready to experience the best and most affordable medical marijuana products that Florida has to offer, head over to Compassionate Health Care of Florida to schedule an appointment today.  To save even more, see special offers from local dispensaries on our MMTC discounts page.
Cleaning Vape Coil: A 6 Step Beginner's Guide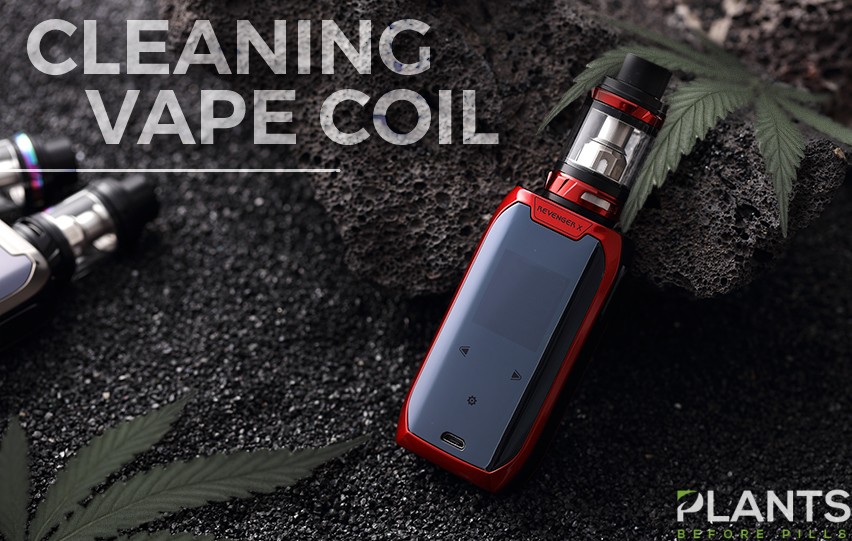 There are times when consuming flower CBD or Cannabis isn't the most convenient way. Sometimes gummies do the trick and other times vaporizers can come in for the rescue. With the rise in popularity of vapes such as Snoop Dogg Vaporizers, more education is needed to keep them functioning properly for a long time.

After using your vape coil for some time, you must have realized the build-up of a thin film of residue. As a beginner, it's essential to understand that an accumulation of dirt will clog your device and reduce its efficiency. That's why you need to clean it regularly.
Cleaning it is a good maintenance practice that makes the coil last longer. This also helps you to enjoy a tastier, cleaner, and better vapor. And since the residue can get to the atomizer and degrade the taste of the e-juice, causing dry hits and overheating by clogging the air vents, cleaning it is good for enhanced performance.
But what if you don't know how to clean your vape device? Well, you shouldn't worry. We know the challenges that beginners face, that's why we're dedicating this detailed guide to beginners.
How to Clean Vape Coil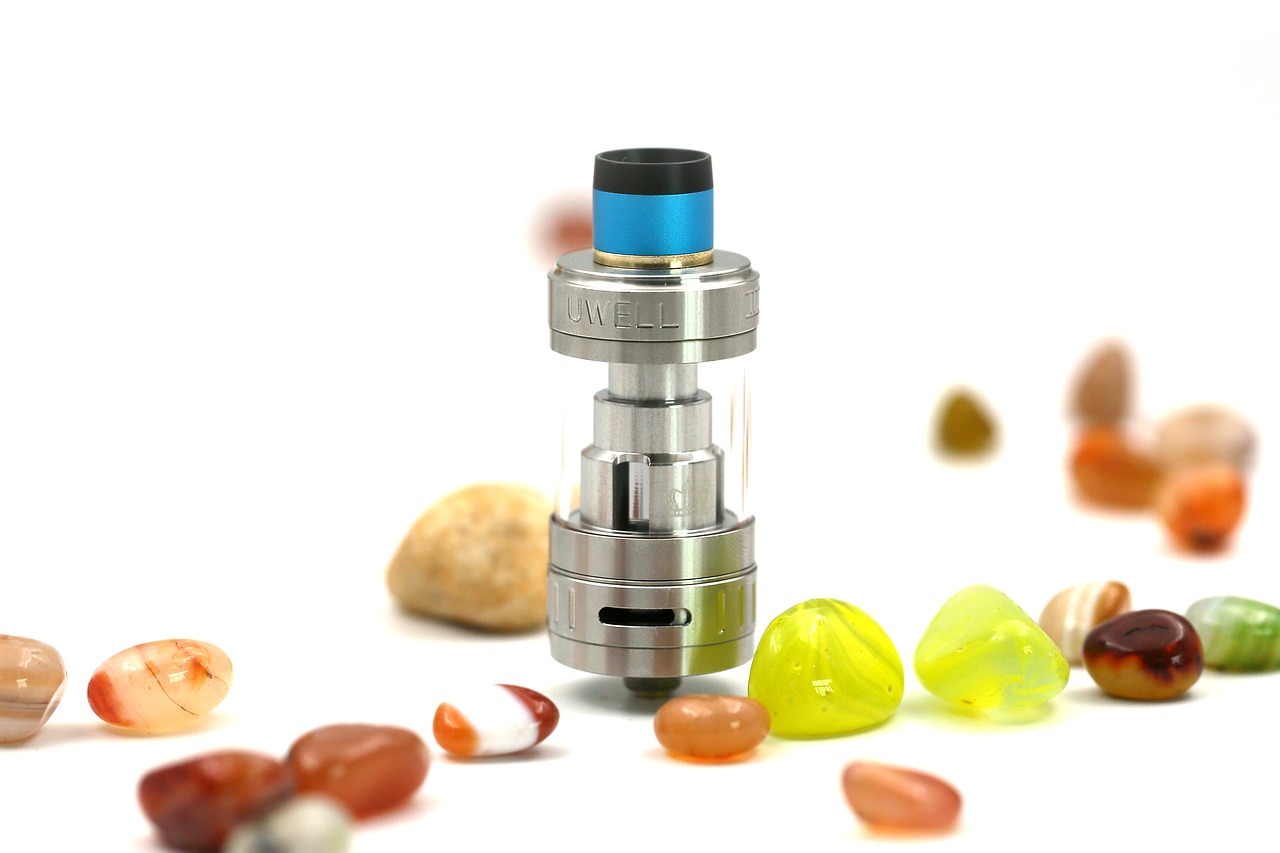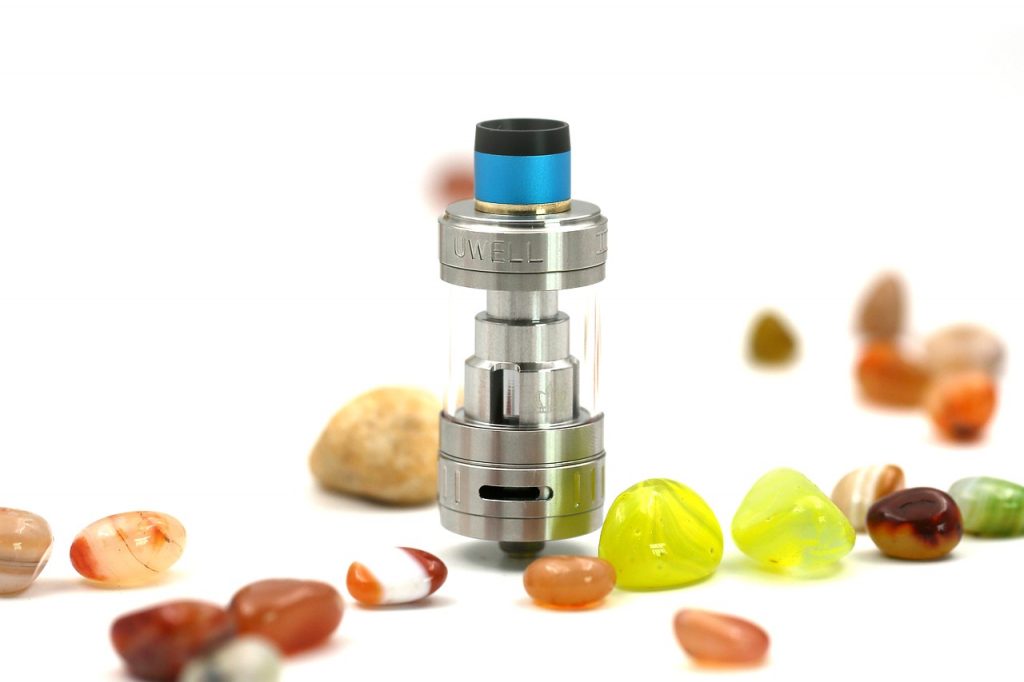 Since you can't clean just the coil alone, you'll need to do a thorough cleaning of all the components. Before starting with the cleaning process, you need to understand the anatomy of the vape device. Atomizers consist of 3 main parts: the coil, tank, and the battery.
The tank is the part that holds the e-liquid. Vape coils are the heating chamber that converts e-liquid to vapor while the battery powers the device. Keeping all the parts clean is necessary for the proper functioning of the device.
The tank and coil might require frequent cleaning whenever you change the e-liquid or after using it for a while. Since cleaning the tank is straightforward, and there is no tool available for cleaning the battery, we'll focus on cleaning the coil.
Good vaping and maintenance habits coupled with our safest CBD vape pens and also guarantee a great vaping experience.
Here's a step by step guide:
Step 1: Strip Down the Atomizer
Cleaning the vape coil begins with disassembling the atomizer. You want to be careful when removing the components to avoid breaking them. Also, note how it was fixed or take photos to guide you when assembling after the cleaning process.
Remove the atomizer head and move to other parts component by component until it's completely disassembled. The good thing is that most of the parts allow easy disassembly.
With a well-disassembled device, you should be having the coil head, base, pyrex tube, or glass, mouthpiece, the top cap, etc.
Holding the base of the tank upside down, unscrew the tank by twisting using your other hand
Empty the remaining e-juice and use a towel to wipe it
Now unscrew the vape coil from the base by turning it counterclockwise until it loosens
Step 2: Soak the Vape Coil in Hot Water
After removing the vape coil, the next step is to soak it in hot water for sometime before cleaning it. The is to soften and break down any dirt.
Other than hot water, you can use vinegar, propylene glycol, lemon, vodka, or ethanol.
Rinse the vape coil using running water
Fully immerse the coil in vinegar or hot water
Let it sit for an hour or more before removing it
Step 3: Cleaning the Coil
Next is to remove the coil from the water or secondary agent then start cleaning it. If you used cleaning agents, make sure to rinse the coil thoroughly after cleaning to get rid of the flavor that might remain.
Using a cleaning brush, hold the coil on running water and scrub
Scrub gently to remove all the dirt and residue
If you come across stubborn residue, repeat the process by soaking the coil again and then scrub it until it's clean
Once all the debris is gone, rinse with hot running water to get rid of the bad flavor
Step 4: Dry the Vape Coil
Even if your vape coil is already clean, it's not yet time to use it. It needs to air dry first.
Some users prefer leaving the vape coil under the sun or around a heater for water to evaporate. However, whatever process you follow, you need to be patient as it might take time to fully drain the coil.
Shake it vigorously or leave it standing a while for the water to drain
Use a dry towel to get rid of any water remaining.
Drive out the water that might be inside using a hairdryer
Alternatively, block all the openings with your hands as you blow air inside on one of the openings
Repeat the process until you've blown through each of the openings
Let it air dry for a while
Step 5: Fix the Vape Coil on the Atomizer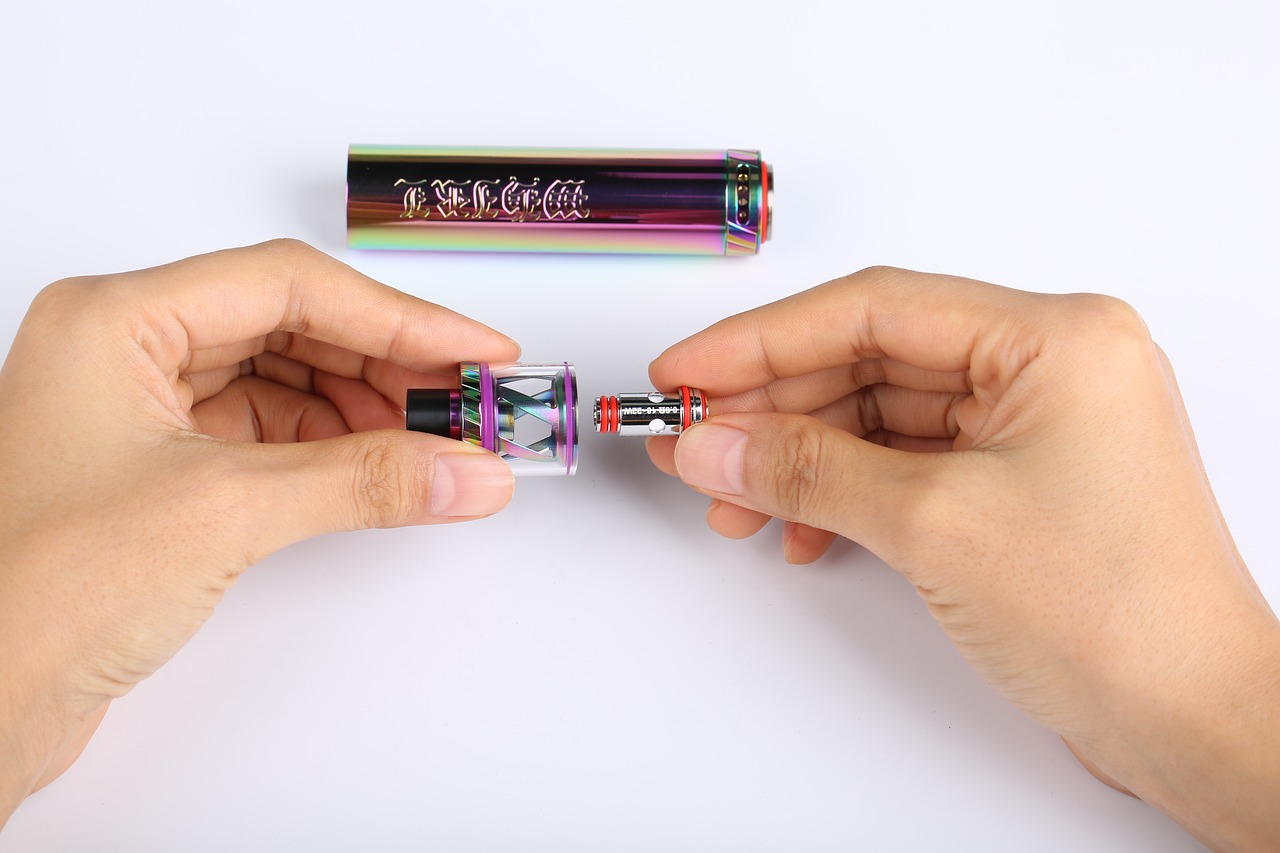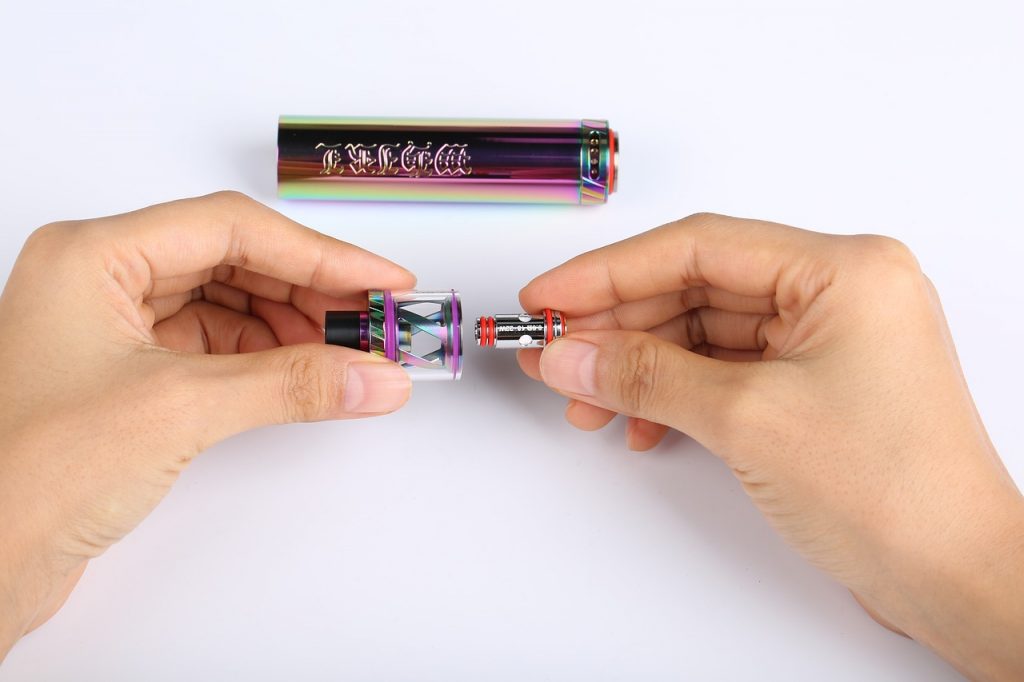 When the coil is completely dry, it's ready to be fixed back into the device.
Insert the vape coil into your device and screw in a clockwise direction until it's tight
Make sure the coil is tightly held
Step 6: Set Up and Use
If all the other components are well maintained, you can now assemble the device and start using it.
Take care to fix all the components in the right way. That's why it's critical to pay attention when disassembling the parts.
You can use the photos you took while disassembling the atomizer to guide you as you fix the components.
Put all the components back and refill the tank. Now it's ready for use with a better vaping experience.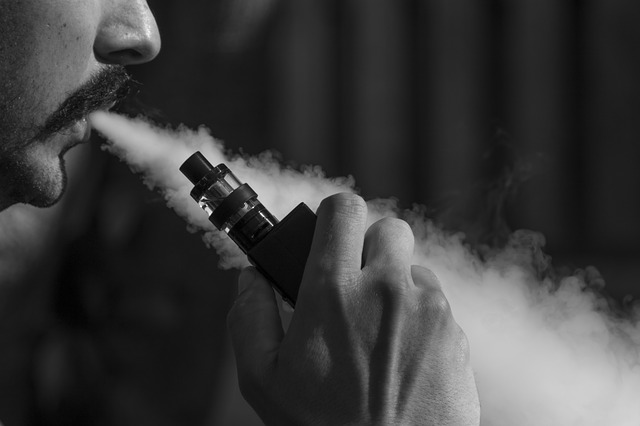 Conclusion
There you have it. If you follow the steps above, you can be sure to end up with a clean vape coil and, consequently, an enhanced vaping experience.
All vaping devices and components need regular cleaning. Practicing good vaping habits doesn't just extend the life of the vaping device; it ensures that it performs to its fullest.
We recommend that you clean the device every time you change the e-liquid flavor. This will help you to avoid mixing different flavors, which degrades the quality of vapor.
7 Amazing Benefits of Medical Marijuana for Seniors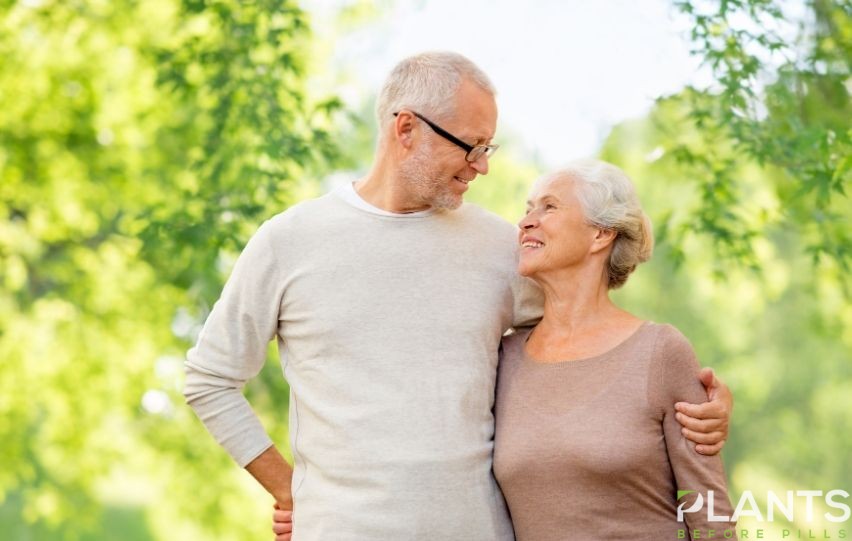 Although marijuana has been a part of ancient medicine, there has been quite a controversy about its new medicinal use for a long time. Gladly, after the FDA's approval in the treatment of epilepsy, marijuana has gradually made it into the mainstream. The herb got its much due recognition, as recent clinical trials and many positive outcomes encouraged people to try cannabis.
The Internet is flooding with online testimonials of people who regularly administer cannabis to treat their chronic conditions and illness. It is surprising to know that many seniors also use medicinal marijuana. The therapeutic properties of marijuana treat many age-specific problems, making it a popular choice among the elderly. In detail, let us discover the health benefits of this powerful herb that caters perfectly to the needs of the age group.
1. Can Alleviate Stress and Anxiety
The feeling of stress and panic often troubles the elderly, exposing them to several health problems such as depression and cardiovascular diseases. A study found cannabis to be effective in managing stress-related issues. It can also help bring focus and increase attentiveness in everyday life.
2. Can Reduce Pain
Cannabis binds with receptors in the human endocannabinoid system to maintain homeostasis. Therefore, it can help manage several body functions, such as pain and appetite, by changing the chemical activity in our system. Seniors can find the best cannabis concentrates at reputed stores like Just cannabis for pain and mobility issues.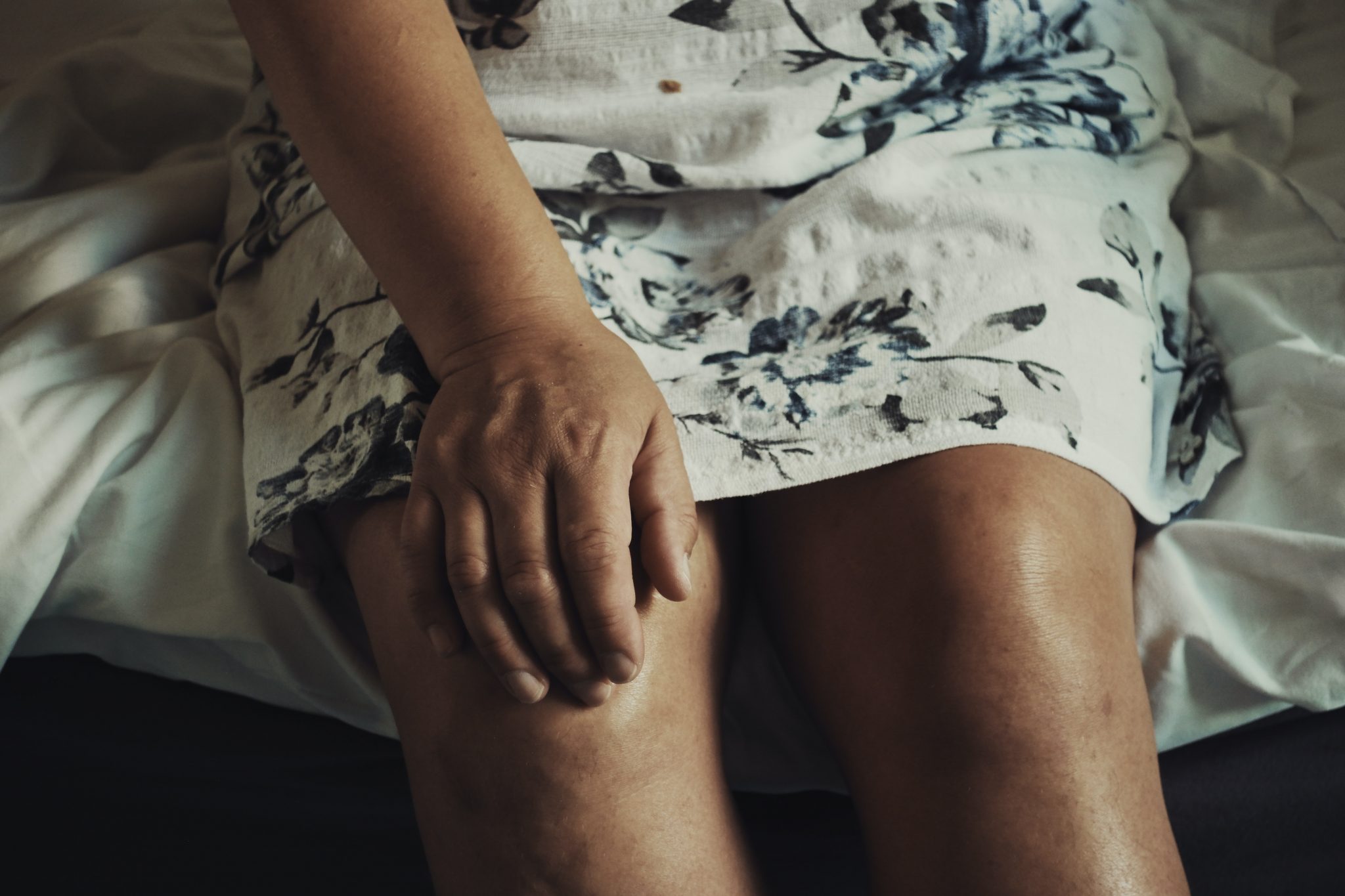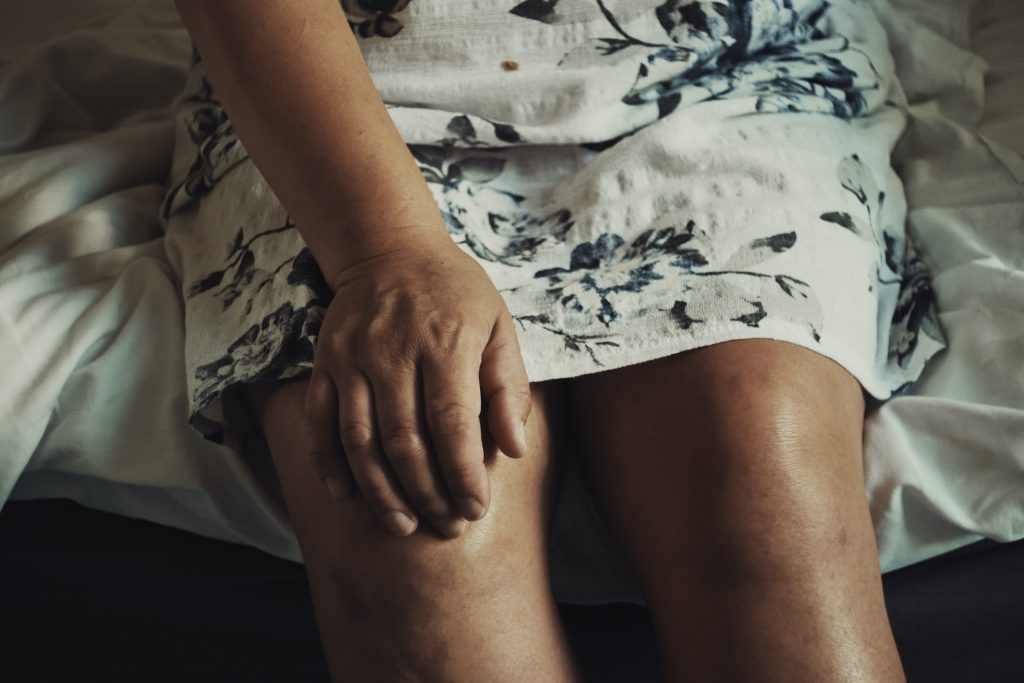 3. Can Control Autoimmune Disease
Many elderly suffer adversely from auto-immune diseases. These conditions magnify the natural defense system of the body, which sometimes works against our vitality. Most of these conditions cause unchecked inflammation in patients. Due to its anti-inflammatory properties, cannabis is naturally useful in alleviating inflammation in the body.
It is not only the symptoms of the diseases, but the safe administration of cannabis can also help curb the cause of auto-immune conditions. Since the elderly are more susceptible to such circumstances, the introduction of cannabis and the other medication can help manage autoimmune diseases like Crohn's disease, rheumatoid arthritis, ulcerative colitis, etc.
4. Offset Diabetes
Diabetes is a life-impeding disease that hampers the body's ability to utilize sugar. Seniors can be prone to diabetes due to unstable blood sugars, nerve contraction, and blood pressure conditions. Research data indicates cannabis to be useful in preventing diabetes. Hence, one can benefit by administering it as a precautionary measure to the disease.
5. May Stimulate Appetite
The ability of cannabis to bind with the human endocannabinoid system is not restricted to stress managing capabilities. It also helps stimulate the appetite. So, the munchies after cannabis use are not purely psychological but have a scientific reason for it. Cannabis can stimulate hunger and can help seniors eat better to fulfill their daily nutritional needs. Anti-inflammatory properties in cannabis can also reduce stomach problems such as bloatedness and digestive tract inflammation to help proper bowel movement.
6. May Relieve Insomnia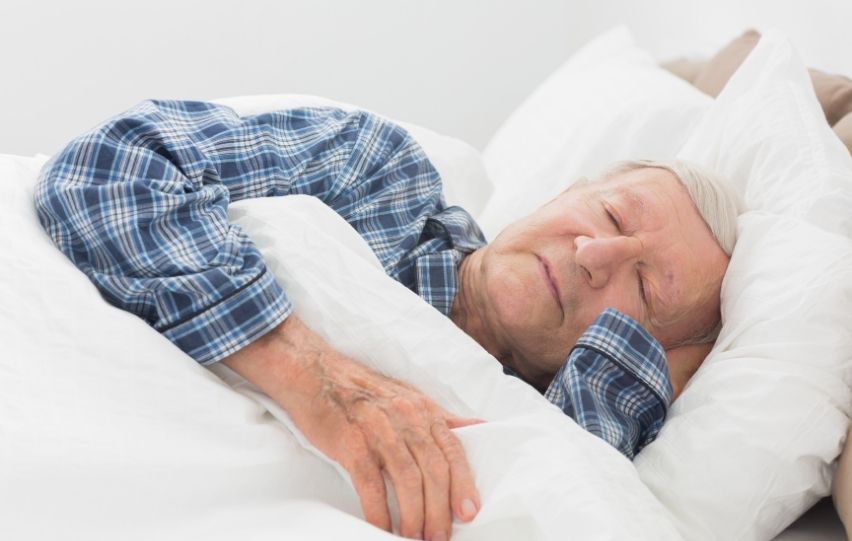 Sleeplessness and insomnia are some of the most common concerns in old age. Incomplete rest can disturb natural body rhythm and hamper many other body functions as well. While cannabis is mostly associated with bringing wakefulness, some high CBD strains induce relaxation and support deep sleep.
7. Can Bring Joy
Cannabis can counteract the impact of the stress hormone, cortisol. Cannabis strain can also bring a sense of euphoria and increased cerebral activity, which instantly elevates the mood. It communicates with the CB1 receptors in your endocannabinoid system to boost the release of anandamide in the body. It is a neurotransmitter that sparks a feeling of bliss and joy. It also enhances sensory perception by increasing the GABA activity in the brain.
The Bottom Line
By offering an optimal solution to multiple age-related issues, both physical and mental, marijuana can make a breakthrough in elderly care. However, the dosage and the variety of cannabis, including the CBD-THC ratio, are critical to keeping in mind. Furthermore, it is best to take expert advice for safe and healthy treatment.