Why You Need to Check Out Psilocybin Mushrooms [Magic Mushrooms]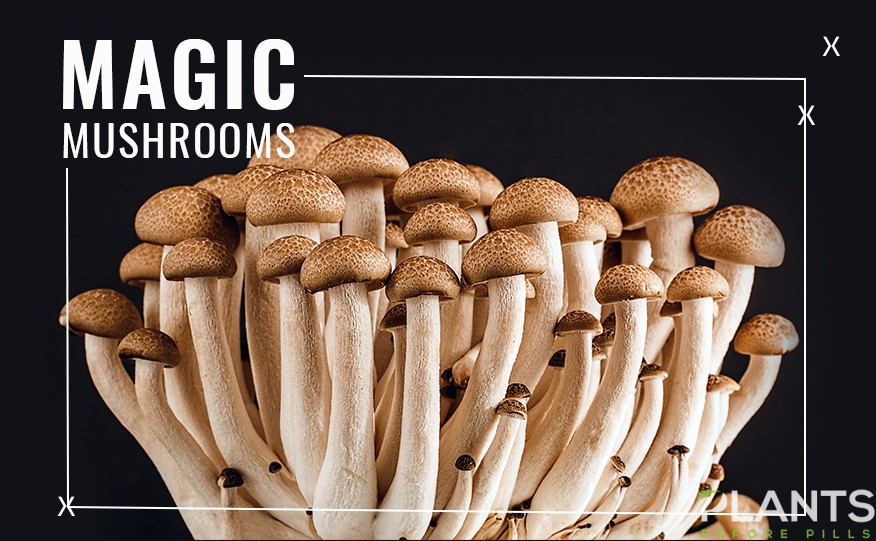 Many psilocybin enthusiasts claim that magic mushrooms are the new THC. After all, both are considered to have psychedelic and euphoric effects in users, unlike its counterpart, CBD oil. As a matter of fact, both cannabis and 'shrooms are closely linked together for its ability to alter users' minds.
In a time where more states and cities are shedding light on psilocybin mushrooms, it is important that individuals know just what this is and what it can do. During May of 2019, the call for decriminalizing 'shrooms failed to pass in Denver, Colorado, just less than 2,000 votes away.
Despite failing to decriminalize 'shrooms, Denver has made tremendous leaps in terms of refusing to spend state resources to prosecute individuals who possess, use, and cultivate these. Alongside Denver, Colorado, the state of California is also seeking to decriminalize psilocybin.
What are Psilocybin Mushrooms?
Psilocybin mushrooms are also called magic mushrooms or simply 'shrooms. Unlike CBD oil which contains no psychoactive components, 'shrooms contain a naturally-occurring psychedelic compound. Considered as a schedule-I controlled substance, psilocybin is considered to have no medical purpose.
According to Medical News Today, 'shrooms have the ability to alter perception and mood, with these being consumed primarily for its hallucinogenic effects. The key ingredient of magic mushrooms is psilocybin, a mind-altering substance which grows in different parts of the world, such as the United States, Mexico, South America, and Europe.
When ingested, psilocybin activates the serotonin receptors in the brain. Depending on the individual, it may cause hallucinatory effects or may provide anxiety relief. However, other effects of taking this can result in a visual alteration and distortion, lack of coordination, and paranoia.
Benefits of 'Shrooms
Despite being legally considered as having no legitimate medical purpose, there are numerous studies that show the benefits of consuming this substance. For one, researchers from Johns Hopkins University show that smokers have successfully abstained from smoking with the help of this substance. It also showed signs of treating substance abuse disorders.
What's curious about this substance is its similarities to cannabis and pure cannabidiol. Like CBD oil, 'shrooms have also been considered to address anxiety issues and depression, particularly for individuals who are suffering from life-threatening cancer.
Other benefits that bear similarities with the use of CBD hemp oil include experiencing a sense of peacefulness and relaxation.
Taking 'Shrooms with Cannabis
Cannabis enthusiasts will certainly have a grand time exploring the uses of psilocybin mushrooms. Taken together, these can create a stronger and more pleasurable experience for users. At times, it can augment the sensations and visuals seen by the user who is under the influence.
It can also result in a happy or feel good disposition when this interacts with the dopamine neurotransmitter of the body.
Meanwhile, according to other studies, the calming properties and effects of marijuana will temper the 'shroom high. This allows users to maintain a more stable disposition, experiencing a more relaxed state during the high's initial stages.
On the other hand, magic mushrooms, when taken with CBD oil made with indica strains, can help reduce nausea and anxiety. Instead of simply taking this as is, you might want to experiment with a variety of ways. You can drink these two substances together in the form of herbal teas or use an extract and add these to your food of choice.
If you are a cannabis enthusiast looking for a more pleasurable experience, you should consider looking into using CBD oil with these magic mushrooms. Who knows, you might just find a combination that works perfectly for you.
Chinese Tombs With Cannabis Traces Found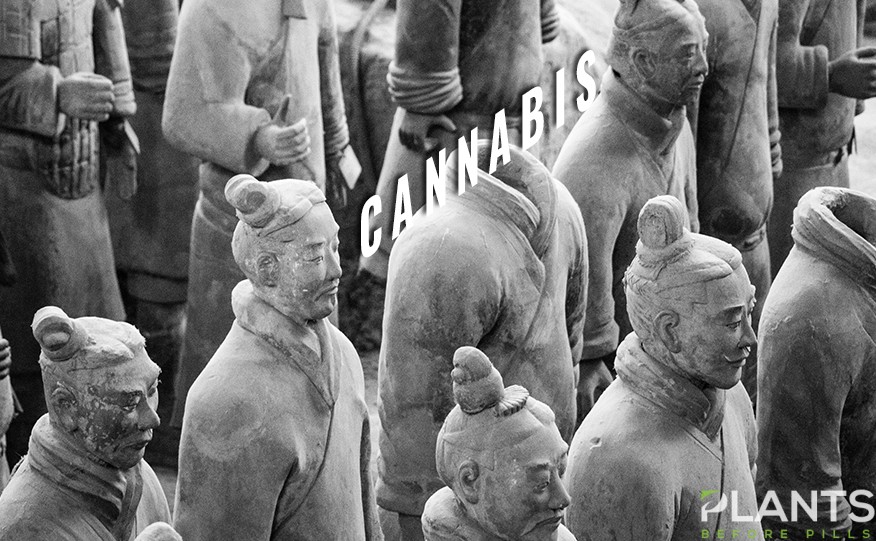 Researchers in China have discovered traces of cannabis from tombs hailing from western China. According to CNN, the first directive evidence found about the use of cannabis can be traced back to a 2,500-year-old tomb. This is considered as the first clear and known evidence of humans using cannabis.
Strong Evidence
The Atlantic reports that researchers from China and Germany found braziers as the strongest evidence of humans using this plant. These braziers, also known as wooden incense burners, reportedly contain high levels of THC from cannabis.
The team of scientists were able to identify the sample obtained from the burners through vaporizing a sample. Afterwards, The Atlantic states that the scientists painstakingly separated its components and classified the level of chemicals found within the compounds.
Apart from finding burners at the Jirzankal Cemetery, researchers were also able to dig up human bones. The origins of the human bones point to individuals coming from a variety of places, including Pamirs that were previously part of the Silk Road.
Such findings led the scientists to link cannabis to these individuals, with individuals suggesting that these plants may have been traded in the Silk Road.
Besides burners, the team successfully retrieved numerous artifacts. These include wooden bowls and plates, glass beads, harps, pieces of silk, and pieces of skulls and human bones, reports the New York Times.
Discovery of Different Uses of Cannabis
Compared to more modern uses of marijuana, the traces of cannabis found at the Jirzankal Cemetery were found to contain higher traces of THC, the psychoactive compound. Based on the report released by BBC, it appears that ancient individuals put marijuana leaves on top of hot stones and inhaled the smoke.
BBC notes that the high altitude of the region resulted in marijuana plants naturally producing plants with higher THC levels.
Apart from these suggested uses, scientists suggest that marijuana leaves were used for burial ceremonies as a means to communicate with souls or the divinity. The Atlantic reports that burning these plants also served as a vessel to safely guide and move the deceased towards the afterlife. The news site also mentions that cannabis may have been used to alter the mind and talk with divine entities.
Given the high levels of THC found in these plants, marijuana may also be used for deodorizing corpses.
The study of this tomb and its connection with marijuana was published in the journal of Science Advances, notes the New York Times.
Columbia Care Kicks Off First Cannabis Credit Card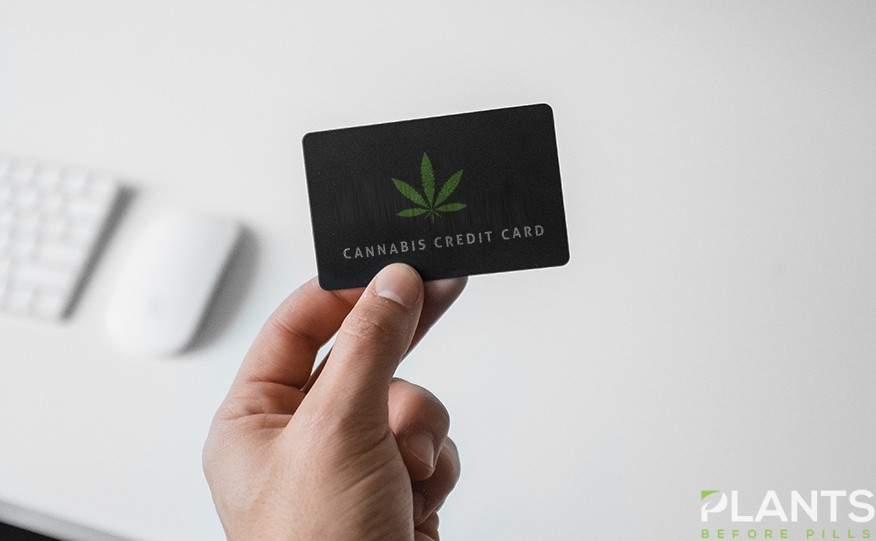 Columbia Care announced the launch of its National Credit program with its CNC Card.
The medical marijuana company licensed to operate in the U.S. and 15 jurisdictions in the European Union said the launch of the card follows a successful test run in New York in the second half of 2018. The introduction of the card led to an 18% increase in the number of in-store purchases. Moreover, the card also helped boost repeat visits and home delivery orders.
With the card, people in the U.S. can now get a credit card for buying medical cannabis.
From New York, the Columbia Care will offer the program to its Delaware and Pennsylvania markets. Later, the company's Illinois and Arizona customers can apply for the card. The firm aims to expand the reach of its program to all its locations by the end of 2019.
Cannabis Credit Card
Available initially only at Columbia Care dispensaries, the firm is looking into opportunities for expanding the availability of the card across the country through targeted partnerships.
Nicholas Vita, CEO of Columbia Care, said the firm aims on expanding the cannabis market in the country. Through the launching of the first cannabis credit card in the country, the company allows consumers and participants in the industry to purchase cannabis products.
He also said the card would act as a starting point of the company's nationwide growth initiatives, including home delivery, the launching of an e-commerce site, and automatic fulfillment.
In addition to having a tool for an electronic form of payment, CNC cardholders can also be eligible for other benefits including discounts, cash back affinity programs, educational seminars, privileged access to new products and other exclusive offers.
Cannabis Banking Gaining Steam
Aside from having a cannabis credit card, medical marijuana customers may also enjoy the benefits of banking. Earlier this month, Nevada Gov. Steve Sisolak signed legislation that kicks off a three-year pilot program wherein cannabis firms could use an online system in sending and receiving digital currency.
Last month, the California State Senate passed a bill allowing financial institutions to offer products and services dedicated to cannabis financial transactions.
If Gov. Gavin Newsom signs the legislation, around 900 bank branches in the state would be allowed to handle cannabis cash, California Senate Majority Leader Robert Hertzberg said.
The federal government is also working on protecting legitimate cannabis financial transactions. Earlier this month, a U.S. House committee approved a bill that includes a provision that would safeguard banks serving legal marijuana businesses from getting penalized by federal financial regulators.
Nevada Bans Employment Discrimination Against Marijuana Users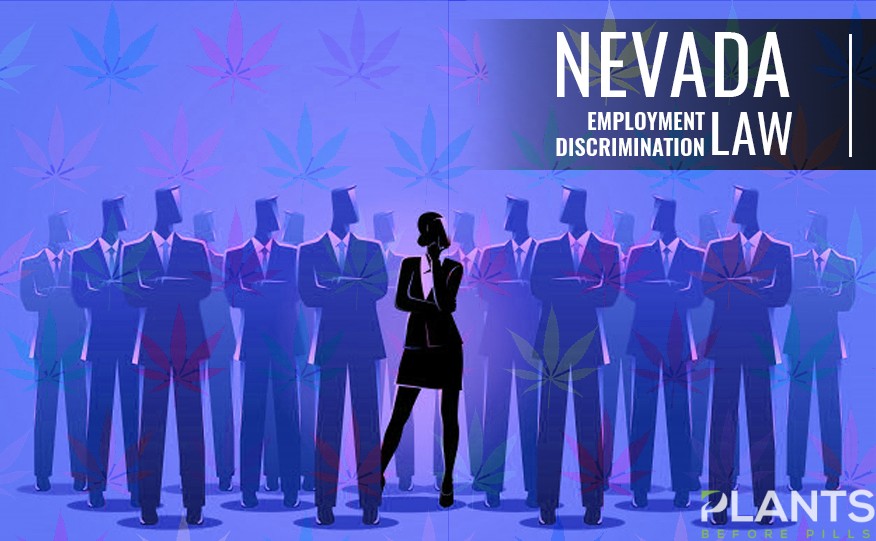 On Wednesday, June 5, the Governor of Nevada, Steve Sisolak, officially signed signed AB 132, which prohibits employment discrimination for job applicant just because of the presence of marijuana in a screening test. The said act also authorizes employees to refute the results of a screening tests given certain circumstances.
In a news article published in MERRY JANE, it was explained that although the state legalized the use of weed in the year 2017, many private companies still conform to the strict anti-drug policies for potential applicants. This sparked up a number of problems, especially to job seekers who happened to be cannabis enthusiasts.
"There is nothing in AB 132 that prevents an employer from having a policy prohibiting the possession or use of marijuana at the workplace," explained AB 132's lead sponsors, Dina Neal, during a hearing in February. "The bill does not get into violating the [federal] supremacy clause or get into the business of usurping federal law and preventing rights of federal employees."
Challenges on the Bill
However, despite the passage of the said Act, many believe that marijuana consumers are still yet to face difficulties in getting hired.
During a phone interview with MERRY JANE, Madisen Saglibene, executive director of Nevada NORML and Las Vegas NORML, a non-profit organisation aiming for the legalization of marijuana, said, "It's still going to be a big problem because there are exclusions for unions." She is one of the lead supporters of the passing of AB 132 and worked with its legislators.
"The unions employ a lot of people in Las Vegas. And they definitely are not included in this legislation," she added.
Another problem that the passing of the bill faces concerns the term "safety sensitive." Many thinks the term is too broad, which could lead to some employers abusing the term's vagueness to further marginalize those who are using cannabis.
"Some employers would use that and declare everyone they employed is in a safety-sensitive position because they all have access to the cash register or some sharp instrument," Assemblywoman Maggie Carlton said during the February hearing.
With this, lawmakers are currently making efforts to amend the bill and specify what constitutes the said term. Later on, the amended bill included emergency medical professionals, fire fighters, motor vehicle drivers, cops and other professions which job could endanger someone else's life in case of intoxication.