Marijuana Stocks – What to Know When Investing In Cannabis Industry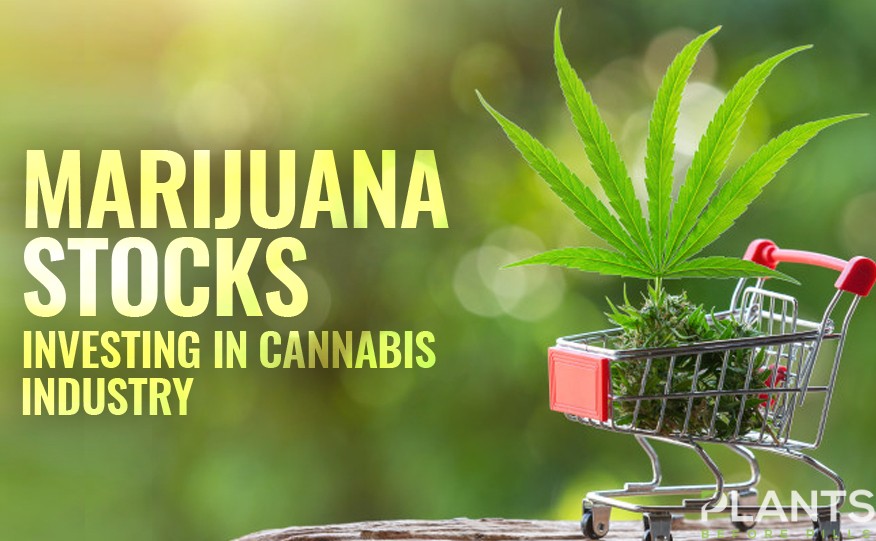 As the decade starts, you might be keen on finding ways on how to better handle your finances and even grow your money. Financial advisers and even industry experts would say that one of the best ways to do this is by investing in marijuana stocks. This is where cannabis products and CBD products come in.
If you have been keeping your eyes peeled on the news, you might have seen marijuana stocks on the rise. Not to mention, the industry is undoubtedly growing at a slow and steady pace that's been predicted to keep rising in the next few years.
Whether you are an avid enthusiast of the old green herb or simply an individual who is eager to take charge of his future, there's no denying that the money is on cannabis.
Because of the steady climb and the momentum MJ has been getting, investing in some of the hottest companies and stocks are ideal. While it is indeed quite a challenge to part with your hard-earned money, there is no time like the present to strike while the iron is hot.
Why Invest in CBD Products
Before you jump in headfirst, it is always best to know what makes your chosen industry stand out from the crowd. In this case, we are talking about marijuana.
Alongside the recent waves of legalization hitting different parts of the United States of America as well as other countries, it seems that the new year has only brought prosperity in the region. More than providing a sense of hope after a nine-month downfall, marijuana stocks are once again seeing a rise in demand not just within different states in the country, but also in other parts of the globe.
The popularity of these can be chalked up to the public support rallying for marijuana legalization in the country. According to the Pew Research Center, 59 percent of adults in the United States say cannabis should be legal on both the recreational and medical level. With more people showing support and interest for the businesses, one can certainly expect returns in investment in the near future.
In addition to the growing support from different sectors of society, there are now more avenues and dispensaries where MJ goods and CBD oil products are now sold. From online websites to brick and mortar stores, it appears that one of the key factors why cannabis is getting more attention these days is its accessibility. After all, in a day and age where buyers are all about buying bang for buck deals, they can find establishments and licensed producers to give the down-low on what they intend to purchase.
Above all, more brands and products are joining the market. Together with the rise of new businesses and the strengthening of old ones, the novelty of new products seems to pique everyone's interest.
Different Types of Cannabis Products
Prior to investing in the stock market, it is essential to have a deeper understanding of the different cannabis products at play in the market today. This allows potential investors like you to determine which route seems the best for you and what falls in line with your interest.
Edibles, marijuana, skincare vapes, concentrate– you might be asking, "what categories do these fall into?" On the one hand, there is medical marijuana. This category focuses on providing pain relief and pain management, as well as administering treatment to patients whose medical conditions can greatly be managed with marijuana. Among the products on the market, the most popular modes are tetrahydrocannabinol or THC, which contains the psychoactive compound, and cannabidiol or CBD, the non-psychoactive counterpart.
Recreational marijuana, on the other hand, focuses mainly on providing the public with access to products that are geared towards their enjoyment and relaxation. This mainly involves using THC-based goods. However, CBD oil items still remain highly in demand because of its versatility and potency – such as those found in skincare, edibles, and the like.
Marijuana Stocks Making Waves
Now that you are aware of the types of goods available on the market, it is high time that you learn more about the different players and companies in the field. Take a look.
Ancillary Product and Service Providers
These players are responsible for providing products and services that allow MJ-related businesses need. These include lighting systems and another equipment one may need to grow marijuana in the best conditions, and sometimes that includes fertilizer. These industry specialists are also regarded for their consulting and management services.
Drugs and medicine are undoubtedly one of the biggest players in the field because it caters to a wide range of patients with varying conditions. This is a primary reason why numerous biotech companies dedicate their operation and their resources towards developing and manufacturing cannabis-based drugs for its customers.
In short, biotech firms are in charge of creating medicines or treatments. These are usually aimed towards reducing and alleviating pain, reducing inflammation, relaxing muscles, stimulating appetite, and battling cancer cells.
One of the success stories is the rise of Epidiolex. Finally, approved in the United Kingdom by the Food and Drug Administration (FDA), the drug is now able to cater to Dravet Syndrome and LGS, two kinds of rare epilepsy found in children. GW Pharmaceuticals, with its Sativex brand targeting multiple sclerosis, also took 19 years in the making prior to making an outbreak in the sector.
Cannabis Exchange-Traded Funds (ETFs)
An ETF is responsible for providing investors with the chance to lower the risk of their investment. Rather than putting your money all in one place, an ETF provides individuals with investments in different fields within the industry. Apart from those found in this list, many ETFs are delving into partnerships and acquisitions of cannabis research facilities.
Growers, Producers, and Manufacturers of CBD Products and Cannabis
Cannabis items and CBD oil goods remain at the core of this thriving industry. This sector is mainly responsible for planting and growing marijuana as well as selling marijuana-based products in licensed establishments and dispensaries.
CBD firms, on the other hand, are focused on using the non-psychoactive component of the hemp plant and using it for other benefits such as pain relief, inflammation control, and the like.
What to be Mindful of When Investing in Cannabis Stocks and Products
Although the United States has taken steps to legalize both medical and recreational cannabis in the country, legalization on a federal level is something investors have to contend with. As such, companies that dabble in this business would have to result to use over-the-counter trading and buying as well as listing shares on the neighboring Canadian stock market.
Because cannabis remains to be illegal on the federal level, many financial institutions such as banks hesitate to work with MJ-related businesses. Moreover, related transactions are also not being services by these companies. With this, many businesses and consumers will need to keep on using cash instead of other more convenient options such as credit cards and online payment methods.
Since the marijuana industry and its foray into the legal scene is still in its infancy stages, you will need to give it time. More importantly, investors need to lend their patience, especially as the market is still coming back from its continuous decline in the past.
You also need to remember that scientists are still studying the plant, leading to the discovery and research of new cannabinoids. Moreover, the United States still considers the plant as a Schedule I drug, which hinders larger researches on the federal level. This means that there is more to learn and research about cannabis.
While this can be a good thing, the length and speed of research on newly discovered cannabinoids can lead to slow developments. Basically, current knowledge and trending products about marijuana will remain to be the mainstream knowledge until future significant discoveries occur.
The Law of Supply and Demand
The United States is not the only country to produce and sell marijuana on the market. In fact, there are countries that have fully legalized the plant. Countries such as Uruguay and Canada allow their residents to consume recreational marijuana, given that the companies and consumers abide by regulations. Because of this, companies have more freedom when it comes to growing, producing and distributing the plant and infused products.
Now, when it comes to supply and demand, the number of companies that venture into this business is rapidly growing. This includes big, international businesses that operate in the US and abroad, as well as local business owners. With the entry of big and small businesses, you can expect that the market will be saturated with products.
Conclusion
The cannabis market and industry continues to grow, especially with the optimistic mainstream perception of the plant. This is why now is a great time to invest in marijuana stocks and businesses. Just keep in mind that there are regulations you should consider and that legislation can change depending on your location.
The Wonderful World of Weed Edibles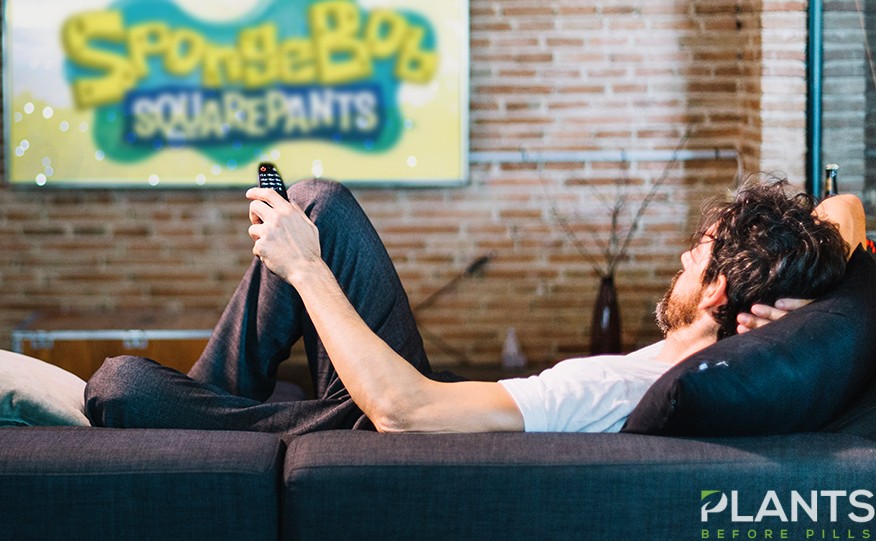 Smoking anything can be very harmful to your body and many people prefer not to smoke. Although some people believe that smoking marijuana is better for your overall health than smoking cigarettes, the smoke can still have harmful effects. Sometimes people want an alternative. They want to feel the effects of marijuana, without actually smoking it. Weed edibles are the best way to do so. In this article. we're going to be talking about what are weed edibles and how they affect your body and the modern cannabis market of today.
What Are Weed Edibles?
Weed edibles are different kinds of foods and drinks that have been infused with marijuana. This is achieved by creating marijuana oil and adding it to a desired food or drink. Some may argue that a drink infused with marijuana is not a weed edible, as you drink it, not eat it, but they may refer to it as a weed drink. The most common types of edibles include baked goods and candies, but the possibilities are endless when it comes to weed edibles. If marijuana and weed edibles are legal in your state or whichever country you live in, you can purchase premade weed edibles at a marijuana dispensary. You can also make your own if you have access to some cannabis.
How Do Weed Edibles Effect The Body?
There are two main types of weed edibles that you can purchase; THC weed edibles or CBD weed edibles which both have different effects. THC or Tetrahydrocannabinol is a cannabinoid and the main psychoactive component in marijuana. CBD or Cannabidiol is one of the major active ingredients in cannabis that comes from the hemp plant which is apart of the marijuana family. If you choose a weed edible with THC, then you will feel a high or a sense of euphoria and some sedation, whereas if you choose CBD, then you won't experience a high, but you may feel more relaxed or relief from any chronic pain you may be suffering from.
Weed edibles can be a great option if you don't want to smoke marijuana, but you do need to be careful of how much you eat as they are a lot more potent than your average joint. When eating weed edibles, it is absorbed differently than if you were to smoke it. In short, when cannabis is consumed rather than smoked, it gets metabolized by the liver and changed from delta-9 THC to 11-hydroxy-THC. This creates more of a psychedelic effect which is completely different compared to your average high.
Another thing is that it is a lot easier to dose yourself correctly when you smoke because you can control how much weed you want in your joint, blunt, or bong. With weed edibles, if you eat too much, you may experience extreme paranoia especially if you are inexperienced with marijuana plus it takes longer to feel the effects from an edible than if you were to smoke, so it can be very easy to consume too much. If you are new to marijuana and experimenting, then it is advisable if you decide to eat a weed edible, you only eat a small amount and see how you feel after 30 minutes- 1 hour.
To conclude, weed edibles can be the perfect alternative if you want to feel the effects of marijuana without smoking. There are tons of options in regards to the type of edibles you can get and the effects they have on your body. Whether you choose a CBD weed edible or a THC weed edible, make sure to do your research beforehand and decide which type and how much is right for you. Talk to friends and family that have experience which weed edibles and marijuana or even a budtender at your local dispensary as they may be able to guide you in the right direction. Just have fun and be safe while experimenting, because marijuana has great effects and can be a lot of fun plus help with a lot of issues.
Why Cannabis Stocks Could Take the World by Storm in 2021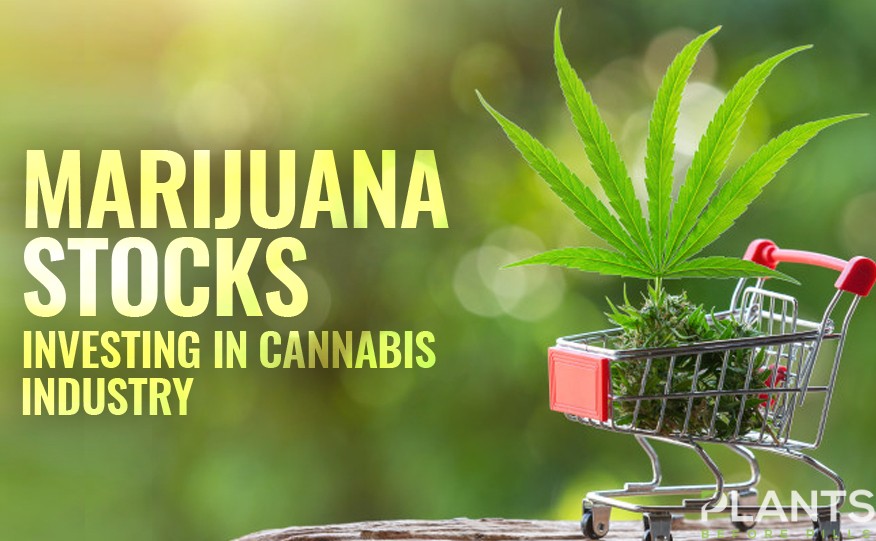 It's been quite a turbulent year so far, and the world is not entirely out of the woods yet. 2020 was "supposed" to be the dawn of a new decade meant to uplift and inspire all; what a let down it has been for the vast majority of us. As the year closes out, we are all hoping for a more prosperous future ahead. It shouldn't be too far fetched given just how low of a low we all experienced throughout 2020.
Since the days of marijuana prohibition, marijuana was thought to be this harsh, addicting substance that was a gateway to other "harder" drugs. Adults have kept it away from their children and anyone who used it could easily be deemed a "drug addict," a "washout," or a "lush". All of these were based on falsehoods and the truth is now coming to come to light.
Marijuana and Hemp CBD have definitive medical benefits and many studies are emerging to justify these claims. There are far more harmful substances out there that are currently legal in most of the world such as tobacco and alcohol. It's looking like the world is starting to understanding the truth about "weed" and that it's not the horribly addictive and destructive substance that it was hyped up to be in the past. As we ascend into 2021, will cannabis stocks be the next big investment craze? Only time will tell. 
As the new year rolls around, you may be looking for ways to diversify your financial investments and cannabis stocks could very well be the vehicle to do so in 2021. If you've been paying attention at all this year, you may have seen marijuana stocks all over the news and expectations of it being legalized on a federal level this year. Whether you are a cannabis enthusiast or just someone who is looking to take on the future in a progressive way, there is no way to overlook marijuana stocks in 2021.
2020 was a year of many firsts, such as the football team located in the nation's capital losing their name (Formerly known as the Washington Redskins), the Pope endorsing same-sex civil unions, and Kamala Harris becoming the first female vice president. Speaking of the vice president-elect, the world flooded into cannabis stocks just after Mrs. Harris mentioned her endorsement of the MORE Act, which would expunge weed convictions and make marijuana legal on the federal level in the United States of America. Stocks like Tilray ($TLRY), Aurora ($ACB), Aphria ($APHA), and Canopy Growth Group ($CGC) skyrocketed shortly after the name drops.
Conclusion
There is no doubt that the buzz around cannabis this year is one of the significant "high" lights that will trend into the new year. Cannabis are on a tear, and there are even Special Purpose Acquisition Company's (SPAC's) being created to harvest the growth in the cannabis industries. It is quite possible that cannabis could be the next real global revolution in health and it's definitely something to keep in mind in terms of your financial portfolio.
Quick Facts About CBD Laws and Use in France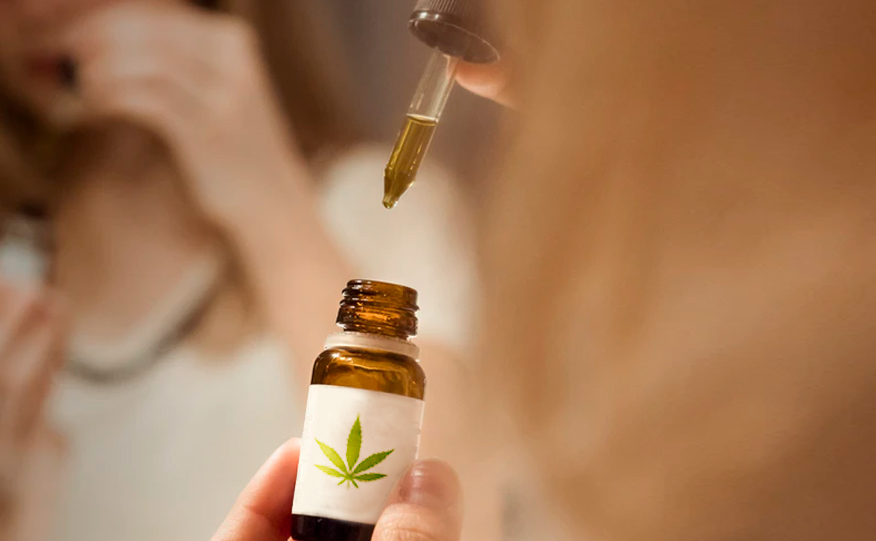 For French residents and the millions that travel there annually (Pre COVID, of course), the French culture is a bright, vibrant, and progressive one. People live their daily lives and work hard to establish a stable future and a legacy that they can be proud of. That likely will not change in our lifetime; however, one thing that has changed over the years is the CBD legislation in France.
What is the legal status of CBD in France?
While cannabis laws vary quite a bit in the European Union(EU), France is known to take a more liberal stance with many substances in the past, but cannabis is not one of them. As of today, the use of cannabis in France is illegal. This means you are not allowed to smoke or consume edibles with high THC in them. If you are not familiar, THC (Tetrahydrocannabinol) is the psychoactive ingredient that gives users that "high" feeling in the head and body, depending on the strains you consume. On the other hand, CBD from hemp is legal and can be found in many stores and health food shops around the country. With that said, there are undoubtedly many restrictions around the packaging and sale of any CBD products. As with most countries, companies that produce CBD for the mass market are not allowed to make any medical claims. Also, like the United States, CBD must have an overall THC content of less than 0.2% to be sold legally. This means full-spectrum CBD is currently not legal.
Where can CBD be found in France?
CBD oil and other products that contain the substance can be found in-store or online in France. Familiar places to purchase CBD are in health & wellness shops and even local convenience stores. As CBD use continues to grow in popularity, more shops are looking to stock and distribute them to interested customers. The same is happening online, where CBD companies are flourishing amid the current pandemic.
Typical products are CBD infused beverages, beauty products, and even pet treats. 
Can you grow hemp for CBD in France?
For the record, France is one of the only countries in the western world that has never banned growing hemp for CBD production. It is frequently used to make paper and clothing products and is 100% legal as of today. France is the largest producer of hemp in the EU.
Conclusion
Although the cannabis Sativa plants used to create high THC strains are not legal, CBD, and all products in the CBD realm are currently legal and thriving in France. You can find CBD oil in tinctures all over the country, and it should all comply with countrywide regulations of not being a consumable and not stating any medical claims to cure any illness.