Types of Cannabis: Sativa, Indica, and Hybrid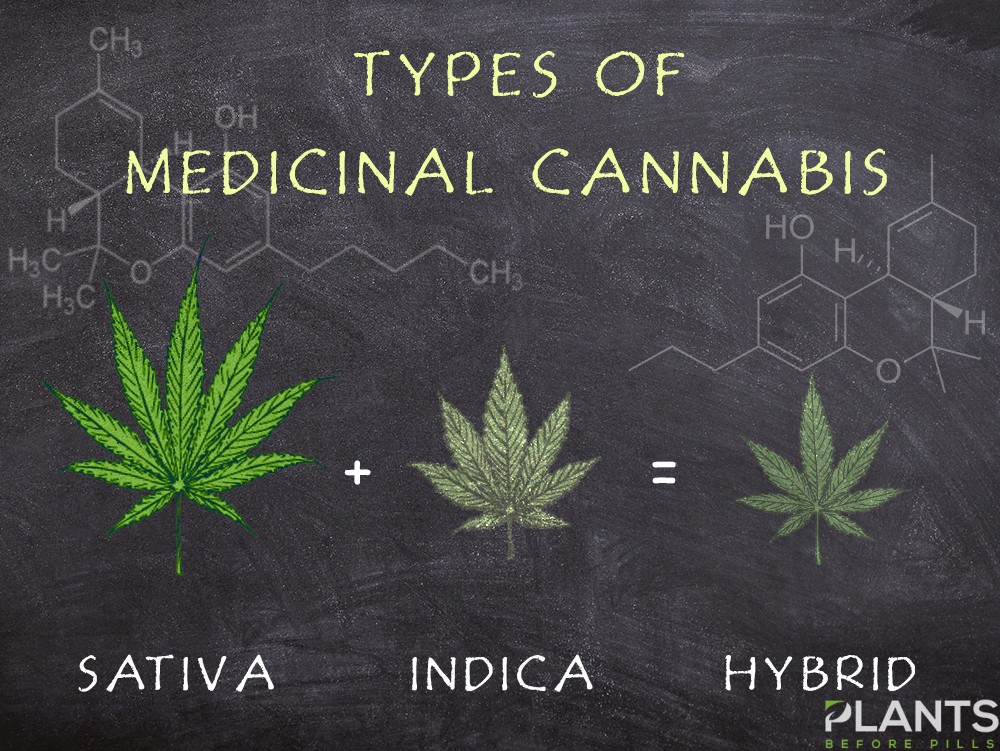 Medical marijuana has been all over the news recently after 33 states in the US, and many other countries around the world legalized the plant. A growing number of scientific studies backing up the use of the plant as medicine has convinced the governments of these states and countries. These experiments proved the wide range of health benefits that can be derived from cannabis. Since the legalization of this plant, you can find many health products and supplements being derived from medical cannabis.
When you shop for medical marijuana, either online or not, you might notice that the products are usually classified into three groups: sativa, indica, and hybrid. Each of these variants has a unique set of effects on the user. This article aims to clarify the differences between these three types of medical cannabis. This will give you a better understanding of the different kinds of weed, their characteristics, and the distinct therapeutic benefits that you can get from them.
Unique Traits of Sativa and Indica Plants
The term Cannabis, more commonly known as marijuana, refers to a genus of flowering plants belonging to the Cannabaceae family. It is one of the oldest crops cultivated by humans. Historians have records showing the use of this plant as early as 4,000 BC. Ancient civilizations in China and India used this plant for medicinal purposes primarily to relieve pain and to help cure other diseases.
While the exact number of species of the Cannabis genus is still disputed, two species have become popular in the scientific community: sativa and indica. They each have distinct characteristics that make them easy to distinguish from each other.
Sativa plants grow well in countries near the equator where the length of the day seldom changes during the year. This plant is cultivated in countries and regions like Thailand, southern Africa, and Mexico. This plant can grow up to 20 feet tall so is better suited to outdoor cultivation. This plant takes almost six months to fully mature and, on average, it has a flowering time of between 60 and 90 days. Its leaves are thin and narrow and light green in hue.
Indica plants, on the other hand, are best suited to the more severe climate typically found in the mountainous regions of the Indian subcontinent (hence the name indica), Central Asia and the Middle East. Compared to sativa, indica plants are shorter and bushier, specifically adapted to enable them to survive the harsher environment. They also have high resin production to protect the leaves and trunks from turbulent conditions. This plant also matures quickly but has a shorter average flowering time (45-60 days). Its shorter growth height and flowering time make it more suitable for indoor cultivation. Unlike sativa, it has thicker and wider leaves and is darker green in color.
Just like in dogs, cats, and other pets, cross-breeding is a common phenomenon in plant cultivation. After thousands of years of cultivating the plants, pure cannabis strains, either a true indica or a true sativa variety, are a rarity nowadays. Most cannabis strains these days will be a combination of the two species and be either sativa-dominant or indica-dominant, and with the advancement in agricultural science and technology, growers can cultivate hybrid strains that are customized for different uses.
Ruderalis and Industrial Hemp: The Other Cannabis
While most medical journals only talk about sativa and indica, there is another type of cannabis known as ruderalis. It has physical features similar to indica. Aside from having thick foliage, it is also grown in harsher climates, like that found in the northern regions of the world such as Russia. It is the shortest cannabis variant, with an average height of 20-25 inches, and since it is grown in very cold areas, it matures early and has a fast flowering cycle.
Ruderalis contains harmful substances that can severely affect the brain. Hence, it is only cultivated by breeders and cultivators for experimentation and genetics.
Industrial hemp is a variety of the cannabis sativa plant. This plant is grown exclusively for industrial use. It can be processed and refined into different commercial items, including paper, clothing, textiles, paint, insulation materials, biodegradable plastics, biofuel, food ingredient, and animal feed.
Healing Properties of Sativa and Indica
Each species can affect the mind and body of a person differently. So, knowing the difference between the two will be very useful if you're a patient seeking treatment using medical marijuana. According to research, here are some of the diseases and health conditions the two species can cure.
Scientists discovered that sativa contains substances that can uplift the mood of a person. Moreover, this plant also has chemicals that can increase the mental capacity of a person. It has properties that can improve focus and creativity and can also make a person more alert.
Because of these qualities, medical sativa is prescribed to relieve depression and attention deficit disorder (ADD). It can also be used to fight fatigue and creative blocks. It also has pain relieving qualities and can even stimulate the production of serotonin, the neurotransmitter responsible for regulating mood, learning, sleep, and appetite. With these properties, sativa is often used during the day.
Indica contains compounds that induce a sedative and relaxing effect on the body. It can also calm the whole body, which makes it a perfect companion for relaxation and during meditation. It has properties that relieve stress and anxiety. Indica has a drowsy effect that can induce sleep, making this plant ideal to be used at night.
Indica can relieve insomnia and anxiety attacks, and it can also provide relief for nausea and chronic pain. What's more, it can stimulate the appetite.
Hybrid: Best of Both Worlds
With the help of modern science, researchers were able to produce hybrids that contain both the qualities of sativa and indica. Hybrids are classified into three types: sativa-dominant, balanced, and indica-dominant.
With the sativa-dominant type, users can experience an active brain while experiencing a relaxed body feeling; the sativa-dominant hybrid is often used for relaxing both mentally and physically.
The balanced type has an equal ratio of sativa and indica This is typically used to provide an overall beneficial effect for both the mind and the body.
The indica-dominant type can put your body in a sedated state, but it only has a mild effect in your mind. Indica-dominant keeps you mentally awake while you feel a calm and relaxed sensation all over your body.
When deciding which type of medical marijuana to use, you'll first need to establish the purpose for buying the weed. Do you want your body and mind to be stimulated for the day? Then purchase the sativa. If you want an effective sleeping aid and effective pain reliever, indica would be best for you. However, if you want the best of both worlds, pick the hybrid type.
As each of these three types has a different effect on the body, be sure to select the right strain and use according to the recommended dosage. Like any medicine, an overdose can cause harmful side effects. Since all the strains can affect the mind, experts caution users to take the correct dose of marijuana to avoid complications.
CBD: The Medical Compound from Weed
The three-type classification simplifies what effects each type has on the body. However, the effects of cannabis can be more complex and confusing in real life. As mentioned above, most cannabis strains nowadays are a mixture of sativa and indica. Thus, users cannot be sure if they will get the stimulating property of sativa or the calming property of indica. To get only the healing properties of cannabis from both species, scientists extract a substance called cannabidiol (CBD), which is present in all types of cannabis, including ruderalis, and industrial hemp.
When medical marijuana experts and researchers talk about medical marijuana, they often refer to CBD. CBD is one of at least 113 cannabinoids or substances that can be extracted from cannabis. Experts believe that this liquid is responsible for all the healing properties of weed. Just recently, CBD was declared safe for medical use by the WHO. The global body also provided a list of diseases that CBD can cure. Here are some of them:
Treatment of pimples and other skin diseases
Relief for chronic pain because of CBD's anti-inflammatory properties
Capacity to rewire, heal and protect the nerves
Relieves symptoms of neurological diseases like epilepsy, multiple sclerosis, Alzheimer's disease, and Parkinson's disease
Treatment for anxiety and depression
Can improve the functioning of the heart and the cardiovascular system
Treatment for substance abuse
Can ease cancer symptoms
As you can see, most of these diseases are the ones cured by either sativa or indica.
Medical marijuana is now a popular medicine in the US and other parts of the world. You can now order medicinal weed online or offline. But before self-medicating with cannabis, be sure to consult a physician first to avoid experiencing the dangerous side-effects of wrong use and overdosage.
Demetrix Gains $50m in Series A Funding, Aims to Brew Cannabis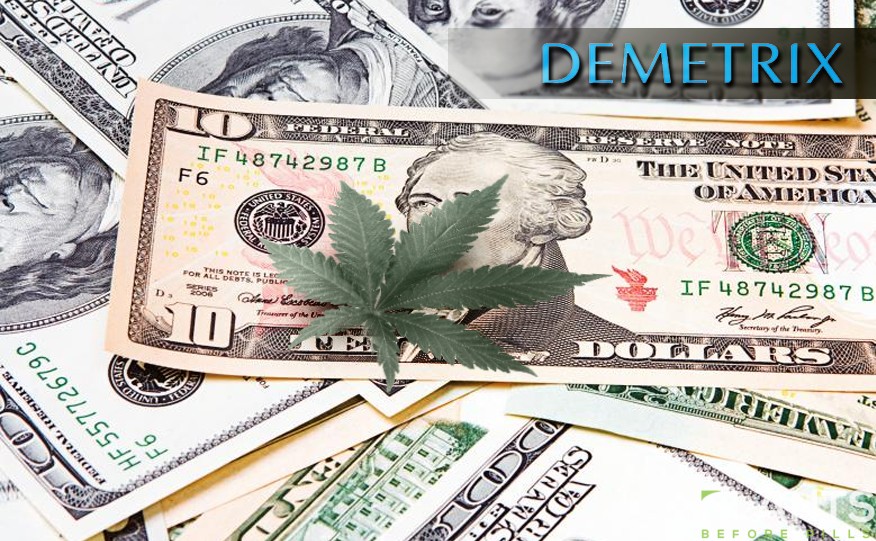 Demetrix Inc. recently announced its successful foray into the Series A funding round. Following this, the company garnered $50 million, which the business states will be used for researching and producing synthetic cannabinoids in the market.
The Series A funding round was led by Tuatara Capital, a New York-based investment group, together with Horizon Ventures, a Hong Kong-based firm. Based on the press release by the cannabis firm, Horizon Ventures also participated in the Series Seed round, contributing $11 million to the business.
Shaping the Future
Demetrix's press release revealed that the global market for cannabinoids are slated to reach $100 billion comes 2029. Alongside the boom of this industry, Demetrix intends to "help the world benefit from nature's rarest ingredients."
Besides brewing, the startup is also looking to isolate the cannabinoids. The firm also looks to expand the business and commercialize its products in the future. With more than 100 cannabinoids being explored by the California-based startup, it believes that it can cater to different consumer product companies, including the pharmaceutical and supplement sector.
To achieve their goals, the California-based company reportedly intends to use baker's yeast to yield a larger volume of cannabinoids. Through the company's "industry-leading fermentation technology that accelerates the production of cannabinoid," it hopes to shape the future of the field.
Continued Show of Support
Both Tuatara Capital and Horizon Ventures released statements revealing their promising futures by working with the cannabis firm. In the press release, Tuatara Capital partner, Marc Riiska shares that they believe Demetrix has what it takes to "consistently produce high purity, single cannabinoids in a process that easily scales to meet demands."
Meanwhile, Patrick Zhang of Horizon Ventures state that "Demetrix is uniquely positioned to bring these compounds to market in a cost-efficient way."
Industry Background
Demetrix chief executive officer Jeff Ubersax is planning to use technologies surrounding yeast genetics and biochemistry and applying this to cannabis. Although the business employs the same method of brewing beer, the fermentation process using the marijuana plant will produce synthetic cannabinoids instead.
While the company's approach to making a larger volume of cannabinoids sounds promising, Tech Crunch notes the startup "has a long way to go before it becomes competitive with extracts from the marijuana plant."
As of writing, the company has successfully raised a total of $61 million.
Research Found Recreational Marijuana Users End Up Consuming the Plant as Medicine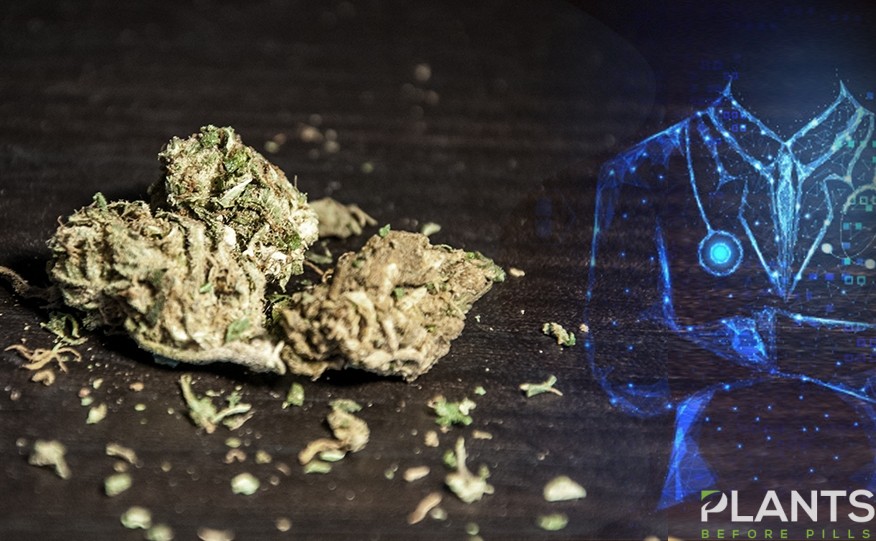 Many cannabis users who buy in Colorado adult-use cannabis dispensaries use the product as a medicine, a study revealed.
The study found that people who purchase items that are supposedly for fun have used them to treat specific health issues, like chronic pain and sleep disorders. The researchers led by Marcus Bachhuber of Albert Einstein College of Medicine in New York said customers of adult-use cannabis usually end up consuming it for symptom relief.
The combined research team from the New York-based college and the University of Miami polled 1,000 customers in two Colorado dispensaries between August 2016 and October 2016. Around 65% of the respondents said they used marijuana for pain relief, while 74% reported using the plant to promote sleep.
The study was recently published in the "Journal of Psychoactive Drugs."
Potent Prescription Medicine Alternative
The respondents ended up using cannabis for medical reasons because of its potency. Many of the respondents who use marijuana for health reasons said that using the plant helped them to reduce the use of other medicines. More than two-thirds (82%) reported cutting or stopping their prescription medications.
Nearly 90% of those who purchased cannabis for pain relief said they had reduced or stopped taking opioid pain relievers. Meanwhile, 87% of users who use marijuana as a sleeping aid reported they minimized or halted their use of over-the-counter taking aids. Moreover, 83% of those taking medicine sleeping pills said cannabis helped cut down or stopped their use of these medications.
While the study has somehow shown the potency of cannabis for medical use, it has some limitations. Of the 1,000 study respondents, 90% were below the age of 50. Less than half (42%) of them were women while a little more than half (66%) were white.
National Organization for the Reform of Marijuana Laws (NORML) deputy director Paul Armentano backed the findings of the study. In a press release, he said that the study proved the therapeutic efficacy of marijuana. He also acknowledged its possibility as an alternative medication to prescription medications, particularly opioids.
According to the National Institute on Drug Abuse, more than 130 people in the U.S. die following an opioid overdose. The agency admitted that the abuse and addiction to opioids, including prescription pain relievers, fentanyl, and other synthetic opioids is a national crisis. Prescription opioid misuse costs the U.S. $78.5 billion a year and affects not only public health, but also impacts social and economic welfare.
Minnesota Approved Medical Marijuana for Alzheimer's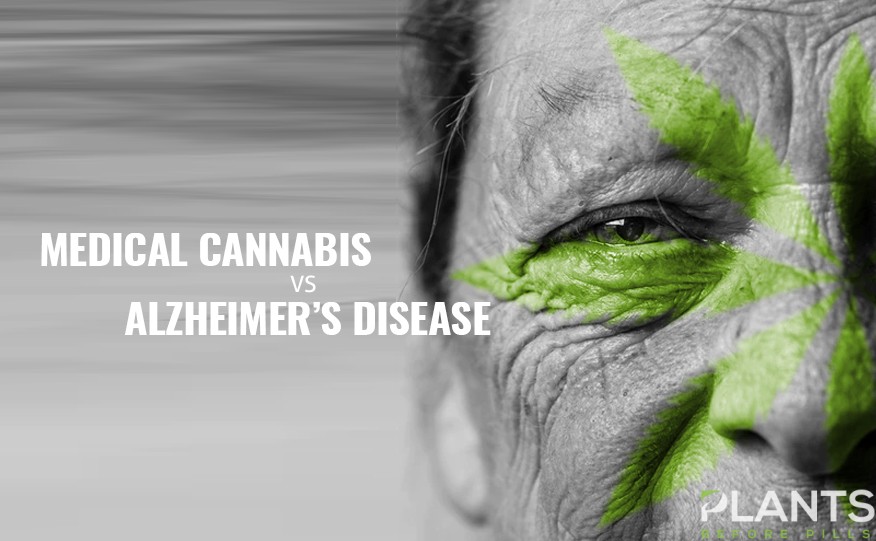 Starting July 1, all registered patients with Alzheimer's disease can begin registering for Minnesota's medical cannabis program. This will enable them to purchase medical marijuana from the state's two manufacturers starting August 1, the High Times reported.
The recent approval marked Alzheimer's disease addition to the 14 conditions that qualify patients for medical marijuana in Minnesota. This includes cancer, glaucoma, HIV/AIDS, Tourette Syndrome, ALS, seizures (e.g. epilepsy), severe and persistent muscle spasms (e.g. multiple sclerosis), inflammatory bowel disease (e.g. Crohn's disease), terminal illness, intractable pain, PTSD, Autism, and Obstructive Sleep Apnea.
Alzheimer's disease is the only qualifying condition approved by Health Commissioner Jan Malcolm among the seven new conditions proposed by a citizen's review panel. Conditions that didn't make the cut includes hepatitis C, juvenile idiopathic arthritis, panic disorder, psoriasis, and traumatic brain injury.
"Any policy decisions about cannabis are difficult due to the relative lack of published scientific evidence," said Health Commissioner Malcolm. "However, there is some evidence for potential benefits of medical cannabis to improve the mood, sleep, and behavior of patients suffering from Alzheimer's disease."
Currently, there are more than 94, 000 people diagnosed with Alzheimer's living in Minnesota, and 254, 000 people providing care for loved ones diagnosed with Alzheimer's.
For the next 30 days, the Minnesota Department of Health is expected to be working in registering Alzheimer's patients to the state's medical marijuana program. Among the requirements included for a patient to obtain medical cannabis is for a licensed health care practitioner to certify that the patient indeed has the disease.
Alzheimer's is the most common cause of dementia. It's a neurodegenerative disorder that happens when plaques containing beta-amyloid develop in the brain. This leads to cognitive impairments, such as problems with one's memory, thinking, and behaviour. As of today, there is still no available cure for Alzheimer's disease. However, various studies show that cannabis helps improve symptoms or slow the rate of decline in Alzheimer's patients.
The recent move by Minnesota marked its entrance into the twelve U.S. states that have included Alzheimer's disease in the list of their qualifying conditions for medical cannabis.
"I believe that advanced dementia patients with tremendous anxiety, restlessness, and pain will benefit," wrote Dr. William Orr, a Minneapolis-based geriatric psychiatrist who supported the petition.
"Such patients are episodically distraught and become quickly angered and paranoid of staff trying to help them due to their confusion and inability to understand their circumstances," he added.