Types of Cannabis: Sativa, Indica, and Hybrid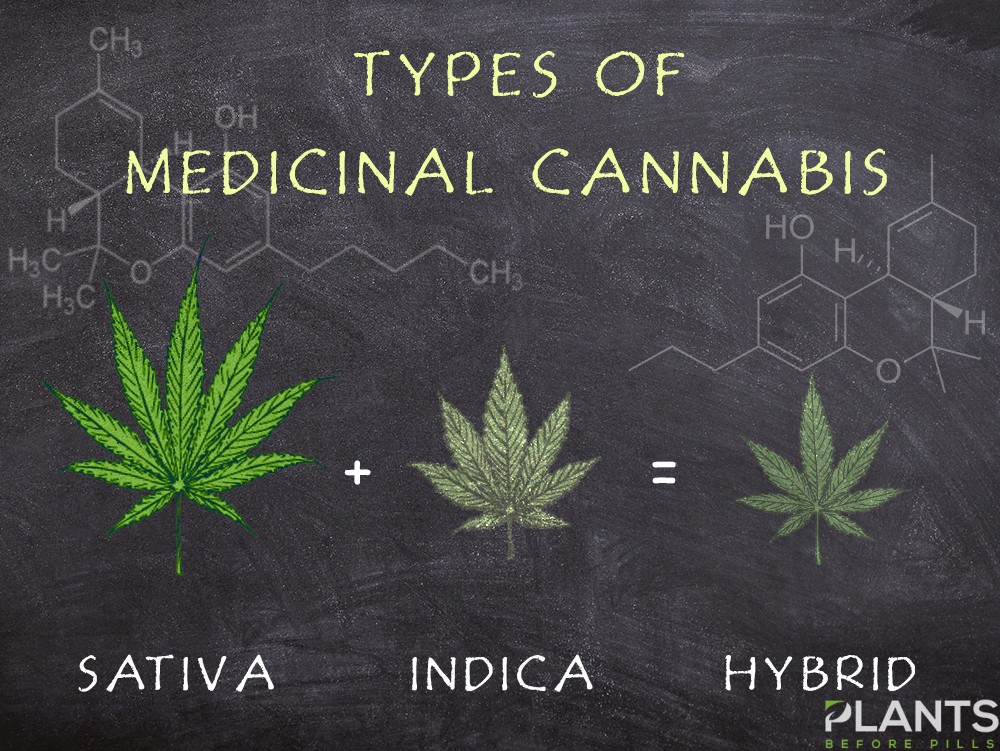 Medical marijuana has been all over the news recently after 33 states in the US, and many other countries around the world legalized the plant. A growing number of scientific studies backing up the use of the plant as medicine has convinced the governments of these states and countries. These experiments proved the wide range of health benefits that can be derived from cannabis. Since the legalization of this plant, you can find many health products and supplements being derived from medical cannabis.
When you shop for medical marijuana, either online or not, you might notice that the products are usually classified into three groups: sativa, indica, and hybrid. Each of these variants has a unique set of effects on the user. This article aims to clarify the differences between these three types of medical cannabis. This will give you a better understanding of the different kinds of weed, their characteristics, and the distinct therapeutic benefits that you can get from them.
Unique Traits of Sativa and Indica Plants
The term Cannabis, more commonly known as marijuana, refers to a genus of flowering plants belonging to the Cannabaceae family. It is one of the oldest crops cultivated by humans. Historians have records showing the use of this plant as early as 4,000 BC. Ancient civilizations in China and India used this plant for medicinal purposes primarily to relieve pain and to help cure other diseases.
While the exact number of species of the Cannabis genus is still disputed, two species have become popular in the scientific community: sativa and indica. They each have distinct characteristics that make them easy to distinguish from each other.
Sativa plants grow well in countries near the equator where the length of the day seldom changes during the year. This plant is cultivated in countries and regions like Thailand, southern Africa, and Mexico. This plant can grow up to 20 feet tall so is better suited to outdoor cultivation. This plant takes almost six months to fully mature and, on average, it has a flowering time of between 60 and 90 days. Its leaves are thin and narrow and light green in hue.
Indica plants, on the other hand, are best suited to the more severe climate typically found in the mountainous regions of the Indian subcontinent (hence the name indica), Central Asia and the Middle East. Compared to sativa, indica plants are shorter and bushier, specifically adapted to enable them to survive the harsher environment. They also have high resin production to protect the leaves and trunks from turbulent conditions. This plant also matures quickly but has a shorter average flowering time (45-60 days). Its shorter growth height and flowering time make it more suitable for indoor cultivation. Unlike sativa, it has thicker and wider leaves and is darker green in color.
Just like in dogs, cats, and other pets, cross-breeding is a common phenomenon in plant cultivation. After thousands of years of cultivating the plants, pure cannabis strains, either a true indica or a true sativa variety, are a rarity nowadays. Most cannabis strains these days will be a combination of the two species and be either sativa-dominant or indica-dominant, and with the advancement in agricultural science and technology, growers can cultivate hybrid strains that are customized for different uses.
Ruderalis and Industrial Hemp: The Other Cannabis
While most medical journals only talk about sativa and indica, there is another type of cannabis known as ruderalis. It has physical features similar to indica. Aside from having thick foliage, it is also grown in harsher climates, like that found in the northern regions of the world such as Russia. It is the shortest cannabis variant, with an average height of 20-25 inches, and since it is grown in very cold areas, it matures early and has a fast flowering cycle.
Ruderalis contains harmful substances that can severely affect the brain. Hence, it is only cultivated by breeders and cultivators for experimentation and genetics.
Industrial hemp is a variety of the cannabis sativa plant. This plant is grown exclusively for industrial use. It can be processed and refined into different commercial items, including paper, clothing, textiles, paint, insulation materials, biodegradable plastics, biofuel, food ingredient, and animal feed.
Healing Properties of Sativa and Indica
Each species can affect the mind and body of a person differently. So, knowing the difference between the two will be very useful if you're a patient seeking treatment using medical marijuana. According to research, here are some of the diseases and health conditions the two species can cure.
Scientists discovered that sativa contains substances that can uplift the mood of a person. Moreover, this plant also has chemicals that can increase the mental capacity of a person. It has properties that can improve focus and creativity and can also make a person more alert.
Because of these qualities, medical sativa is prescribed to relieve depression and attention deficit disorder (ADD). It can also be used to fight fatigue and creative blocks. It also has pain relieving qualities and can even stimulate the production of serotonin, the neurotransmitter responsible for regulating mood, learning, sleep, and appetite. With these properties, sativa is often used during the day.
Indica contains compounds that induce a sedative and relaxing effect on the body. It can also calm the whole body, which makes it a perfect companion for relaxation and during meditation. It has properties that relieve stress and anxiety. Indica has a drowsy effect that can induce sleep, making this plant ideal to be used at night.
Indica can relieve insomnia and anxiety attacks, and it can also provide relief for nausea and chronic pain. What's more, it can stimulate the appetite.
Hybrid: Best of Both Worlds
With the help of modern science, researchers were able to produce hybrids that contain both the qualities of sativa and indica. Hybrids are classified into three types: sativa-dominant, balanced, and indica-dominant.
With the sativa-dominant type, users can experience an active brain while experiencing a relaxed body feeling; the sativa-dominant hybrid is often used for relaxing both mentally and physically.
The balanced type has an equal ratio of sativa and indica This is typically used to provide an overall beneficial effect for both the mind and the body.
The indica-dominant type can put your body in a sedated state, but it only has a mild effect in your mind. Indica-dominant keeps you mentally awake while you feel a calm and relaxed sensation all over your body.
When deciding which type of medical marijuana to use, you'll first need to establish the purpose for buying the weed. Do you want your body and mind to be stimulated for the day? Then purchase the sativa. If you want an effective sleeping aid and effective pain reliever, indica would be best for you. However, if you want the best of both worlds, pick the hybrid type.
As each of these three types has a different effect on the body, be sure to select the right strain and use according to the recommended dosage. Like any medicine, an overdose can cause harmful side effects. Since all the strains can affect the mind, experts caution users to take the correct dose of marijuana to avoid complications.
CBD: The Medical Compound from Weed
The three-type classification simplifies what effects each type has on the body. However, the effects of cannabis can be more complex and confusing in real life. As mentioned above, most cannabis strains nowadays are a mixture of sativa and indica. Thus, users cannot be sure if they will get the stimulating property of sativa or the calming property of indica. To get only the healing properties of cannabis from both species, scientists extract a substance called cannabidiol (CBD), which is present in all types of cannabis, including ruderalis, and industrial hemp.
When medical marijuana experts and researchers talk about medical marijuana, they often refer to CBD. CBD is one of at least 113 cannabinoids or substances that can be extracted from cannabis. Experts believe that this liquid is responsible for all the healing properties of weed. Just recently, CBD was declared safe for medical use by the WHO. The global body also provided a list of diseases that CBD can cure. Here are some of them:
Treatment of pimples and other skin diseases
Relief for chronic pain because of CBD's anti-inflammatory properties
Capacity to rewire, heal and protect the nerves
Relieves symptoms of neurological diseases like epilepsy, multiple sclerosis, Alzheimer's disease, and Parkinson's disease
Treatment for anxiety and depression
Can improve the functioning of the heart and the cardiovascular system
Treatment for substance abuse
Can ease cancer symptoms
As you can see, most of these diseases are the ones cured by either sativa or indica.
Medical marijuana is now a popular medicine in the US and other parts of the world. You can now order medicinal weed online or offline. But before self-medicating with cannabis, be sure to consult a physician first to avoid experiencing the dangerous side-effects of wrong use and overdosage.
Here's How CBD Can Help You While Stuck in Quarantine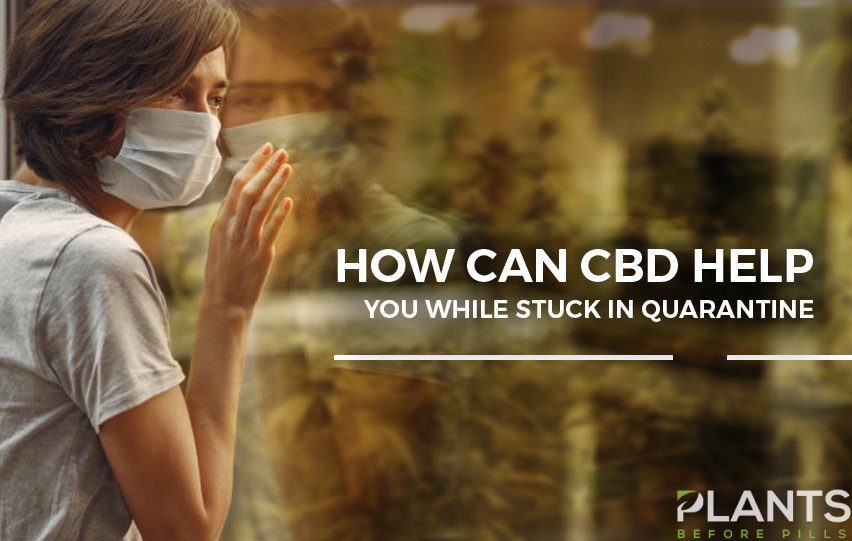 Even before the onset of the COVID-19 pandemic, wonders of CBD have already been circulating online. From its pain-relieving effects, anti-inflammatory promises, to anti-anxiety features, the health benefits attached to the substance are quite impressive.
Now, with the world still stuck in quarantine due to the COVID-19, it's no surprise that CBD is among the first products many turn to for immediate relief while dealing with lockdown boredom and anxiety. Thanks to the product's lengthy list of promises, many make take CBD as the indoor alternative to make their quarantine less awful and more bearable.
If you're feeling the weight of lockdown getting heavy on your health lately, you might want to know some of the most probable ways CBD could help alleviate those burdens. Here, we have compiled among the most common uses of cannabidiol that you might also want to try out while stuck at home. Check them out below!
CBD for Anxiety Relief
It's no secret that CBD offers anti-anxiety properties. In fact, this feature alone is one of the major contributors to the substance's booming career in the market. To date, with most of us still required to stay at home and maintain social distancing, heightened feeling of isolation and loneliness are expected to arise. Since CBD comes with anti-anxiety effects, it can help alleviate such negative emotions.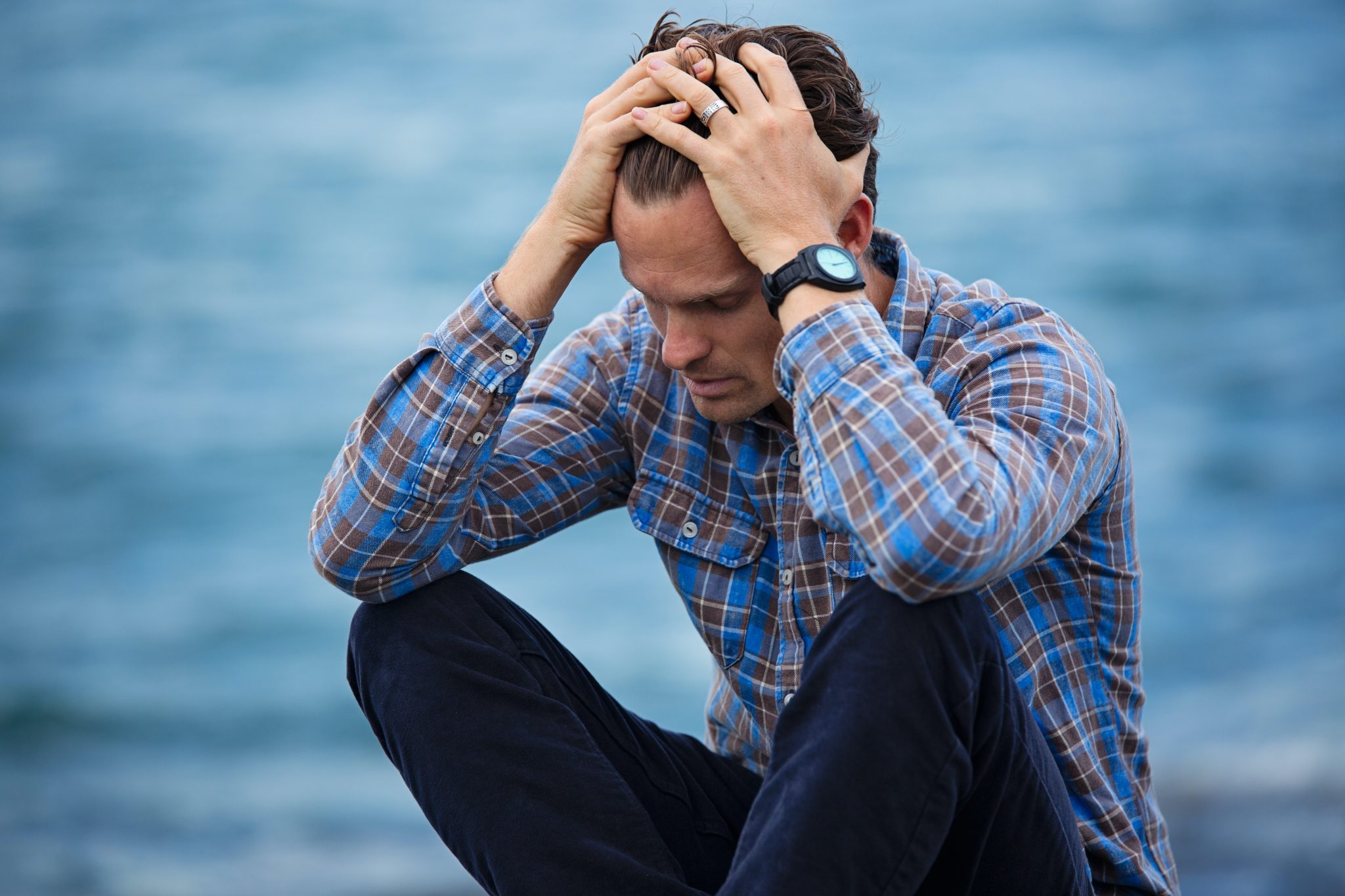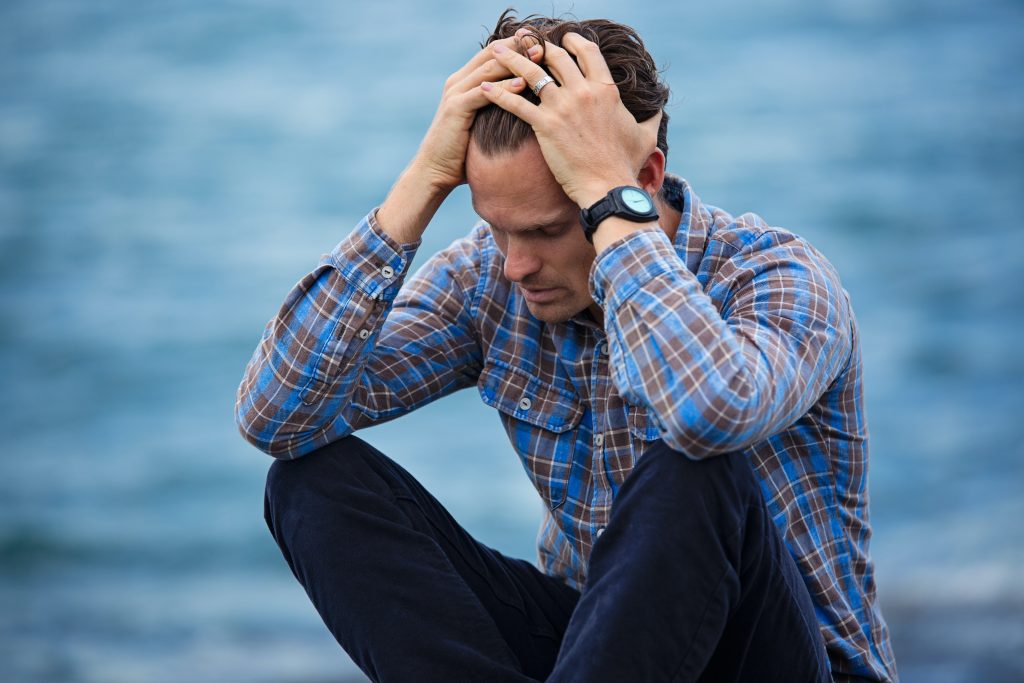 To date, while the exact way CBD works to treat anxiety is not yet fully understood, different preliminary studies already offer pieces of evidence that the substance has been effective in alleviating symptoms of different forms of anxiety, including Generalized Anxiety Disorder, Social Anxiety Disorder, as well as Panic Disorder.
CBD for Improved Sex Life
Another health benefit being linked to CBD is how it can boost one's sex life. Specifically, the claim stems from the fact that cannabidiol can relieve pain, increase blood flow, and reduce anxiety – which can all contribute to overall better sex experience.
Moreover, since the Endocannabinoid System's main task is to maintain homeostasis in the body, various experts claim that CBD can help maintain appropriate body balance hormone levels, which can increase sex drive.
With this, it's not surprising that many people, especially husbands and wives, are turning to CBD products to spice up their sex lives during quarantine.
CBD as a Gym Buddy
If you're eyeing to shred off some weight during lockdown, taking CBD might benefit you greatly. Since cannabidiol comes with pain-relieving effects, you can use it to augment your exercise regime.
Specifically, since the substance help reduce pain and inflammation, this will, in turn, lead to speedier recovery from injuries or muscle pain. This will also help you extend your workout longer than usual without the typical stress and fatigue after.
CBD for Sleep Disorders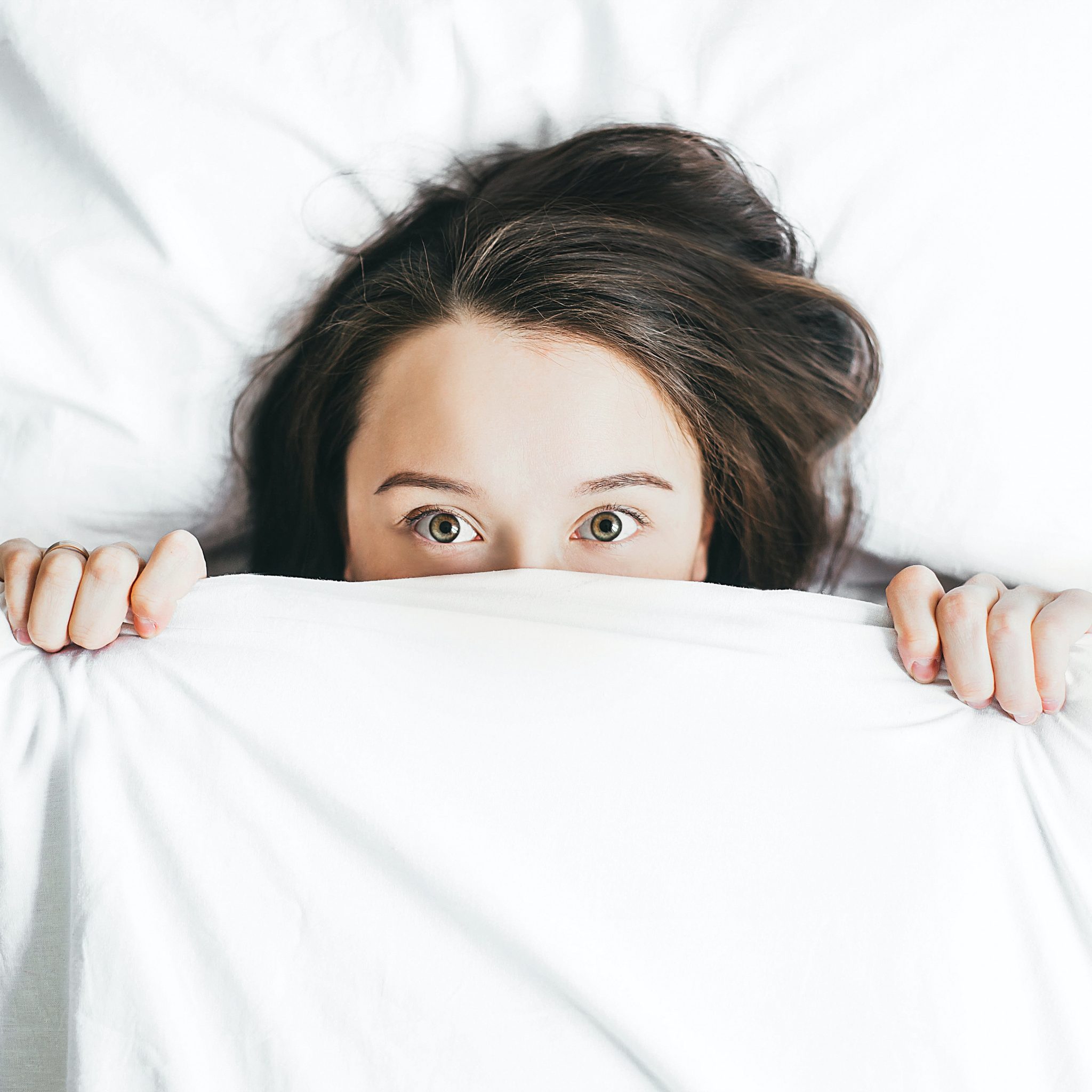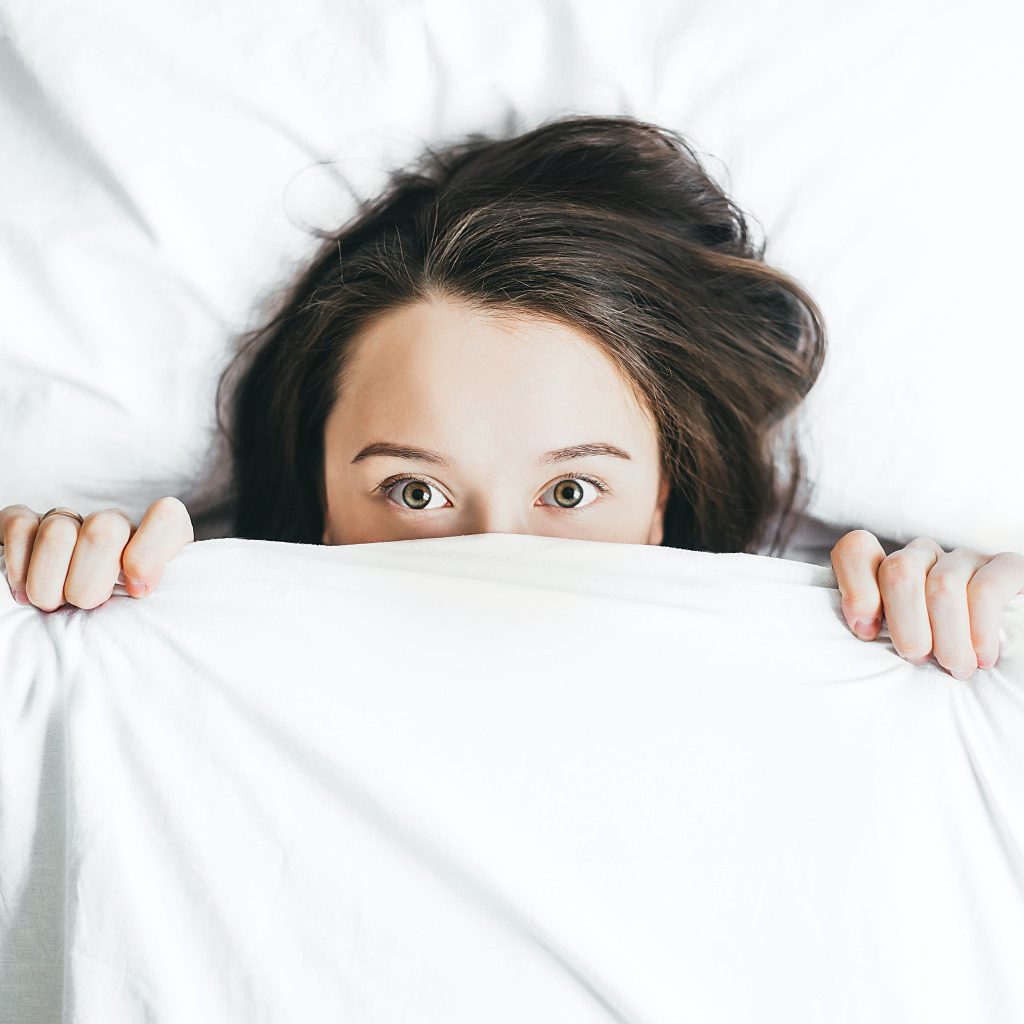 Another possible perk you can get from taking CBD during lockdown is improved sleeping experience. While this claim still needs further studies, cannabidiol's abilities to alleviate anxiety and provide comfort are believed to help improve sleep and allow a person to remain asleep longer.
Due to this, some people who are experiencing trouble falling asleep often turn to CBD to improve their sleep experiences. If you're facing difficulty falling or remaining asleep during quarantine, you might want to give CBD a chance.
The Bottom Line
Interested to test whether CBD can live up to its name? Which among these effects listed above appealed to you the most?
Feel free to reach out to your doctor and see for yourself how CBD can help improve your overall quarantine experience.
CBD as Treatment for Fibromyalgia: Is it Effective?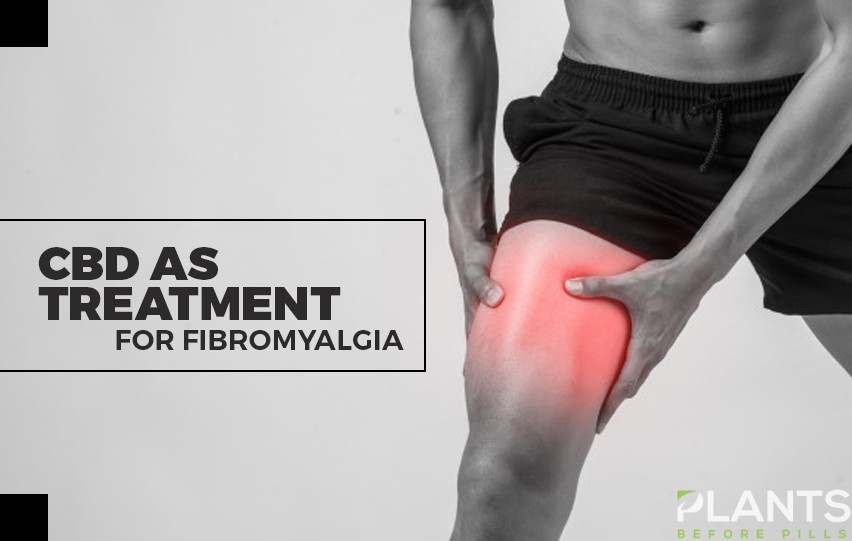 By now, you have probably heard of countless medical conditions that can be treated with the help of cannabidiol. From anxiety and chronic stress to various aches and pains, many people are relying on CBD oil and other infused products to help minimize their symptoms and improve their quality of life.
One of the less common conditions which cannabidiol can treat is fibromyalgia. It is a qualifying condition for medical cannabis in various legal states. If you have fibromyalgia and you want to start with the non-psychoactive cannabinoid, which is CBD, then this guide will be useful to you. Here's what you need to know.
What is Fibromyalgia?
For the uninitiated, fibromyalgia is a medical condition that is known for causes musculoskeletal pain across many parts of the body. It is also characterized by issues in various aspects of daily life such as energy, memory, sleep and mood. According to researchers, this condition increases the sensation of pain because it affects your brain and its processing of pain signals.
This disorder sometimes occurs after different events such as physical trauma, psychological stress, surgery, or infection. There are also cases when symptoms take place over time even without any triggering events, which can mean that it has something to do with genetics.
How CBD Products is used as treatment for Fibromyalgia
As the three most characteristic symptoms of this condition are widespread pain, infections and trauma, it is easy to see how cannabidiol can help in treating it. Here are some of the most notable effects patients can expect from this cannabinoid.
CBD is known for being a great pain reliever. In fact, it is fast becoming a favored option for many professionals in the medical field because it is not addictive unlike opioids yet is known to be an effective analgesic.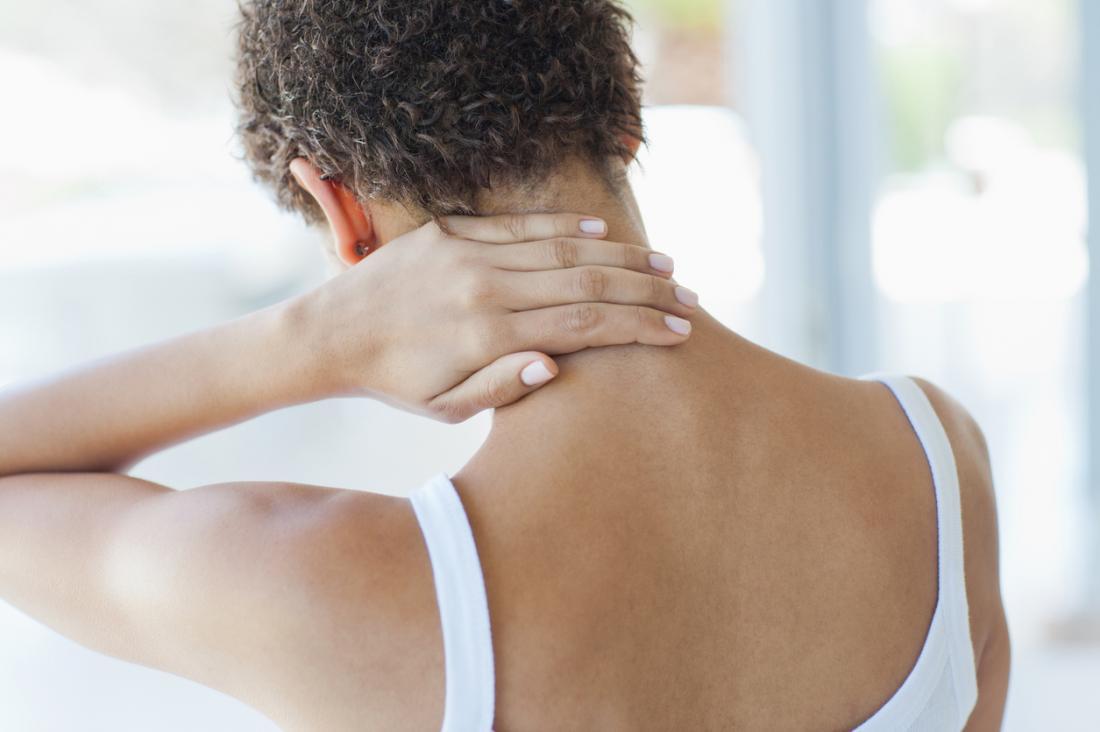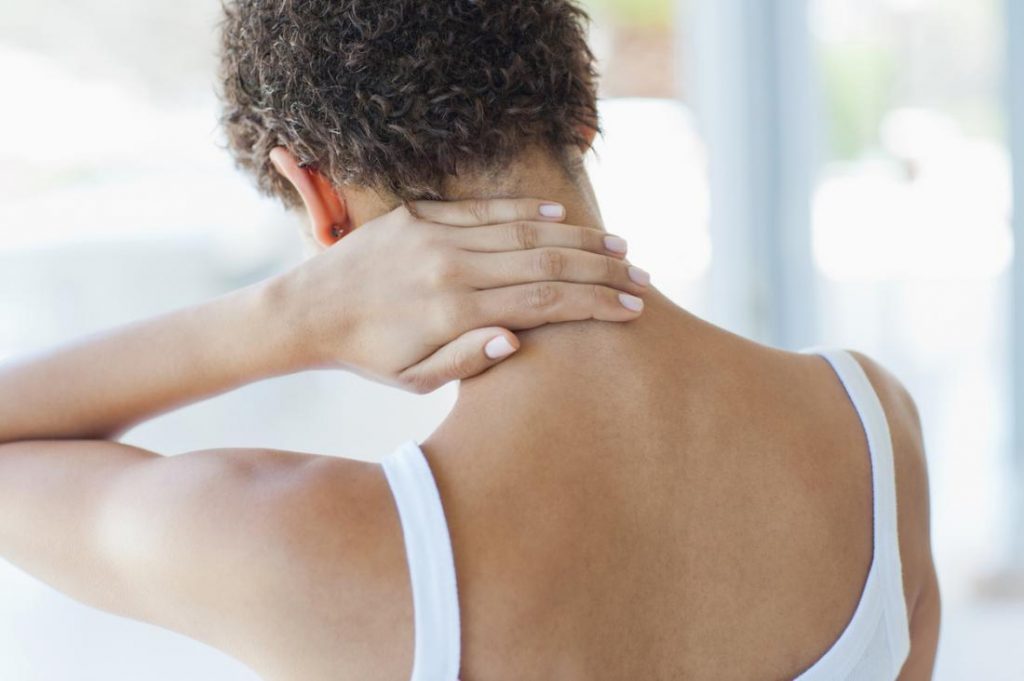 The primary reason why this compound is effective in reducing pain is that cannabinoids interact with endocannabinoid receptors in parts of the nervous system that manages pain and pleasure. By stimulating these parts, this cannabinoid helps minimize the aches patients feel.
Aside from using CBD for pain, this compound is also popular because of its energy-boosting effects. As mentioned, cannabidiol binds with receptors in some parts of the nervous system. Incidentally, there is a receptor in segments that are in charge of energy and cognition, which makes it a great way to boost your energy. Taking CBD capsules can be a valuable addition to your daily routine if you have fibromyalgia, especially if you suffer from its fatiguing effects.
As mentioned, CBD can also help boost your cognition. Remember, fibromyalgia has cognitive effects leading to memory issues. This can be detrimental as it can affect your daily activities such as personal matters, work and your overall quality of life. By stimulating your brain using cannabidiol, you can have higher chances of improving your memory.
You might know that medical cannabis is used to address mental health issues such as depression and PTSD. CBD also has the potential to help treat your mood issues as it helps lower anxiety and stress. It helps balance your mood, which means that it can aid in making you feel relaxed when you are anxious and it can also uplift your mood when you are down.
The various CBD oil benefits can help you address the symptoms of fibromyalgia. So, if you have not tried consuming this compound to treat your condition, make it a point to try it out and see the difference it can make in your overall quality of life!
Using CBD to Address Insomnia: Is it Effective?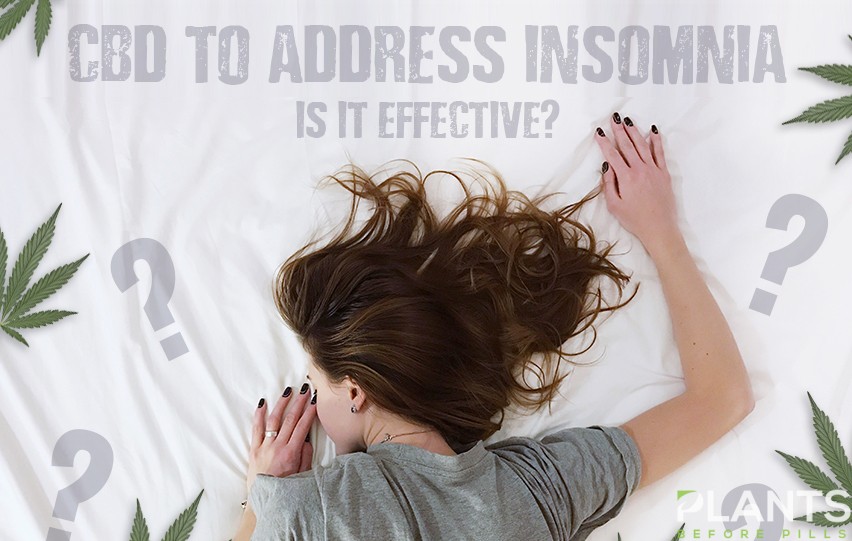 As more and more people incorporate cannabidiol into their daily routines, many people are becoming more curious about the medicinal effects of this cannabinoid. One of the most common use of this substance is for treating insomnia. Now, individuals with this sleep disorder who have not tried CBD might be curious as to what this compound has to offer for their condition. If you are one of these individuals and you are wondering if this substance can help you, here's what you need to know.
What is insomnia?
Before we proceed with the effect of CBD for insomnia, it is important to have an understanding as to what this sleep disorder really is. It is a condition in which patients have difficulty falling asleep. If they do, they fail to sustain this state to stay asleep. Acute insomnia is a short-term condition, while sufferers of chronic the chronic variety experience it long-term.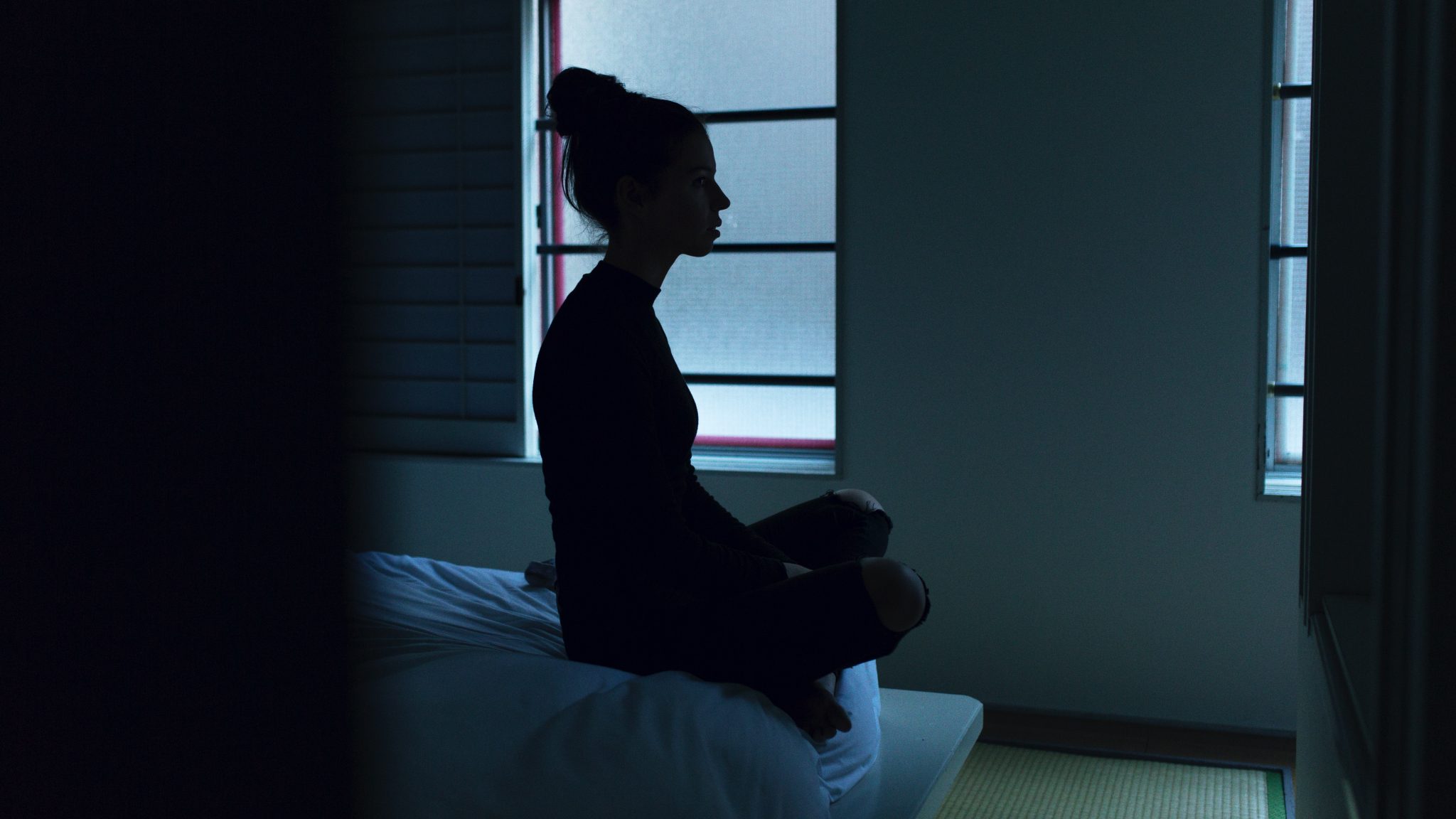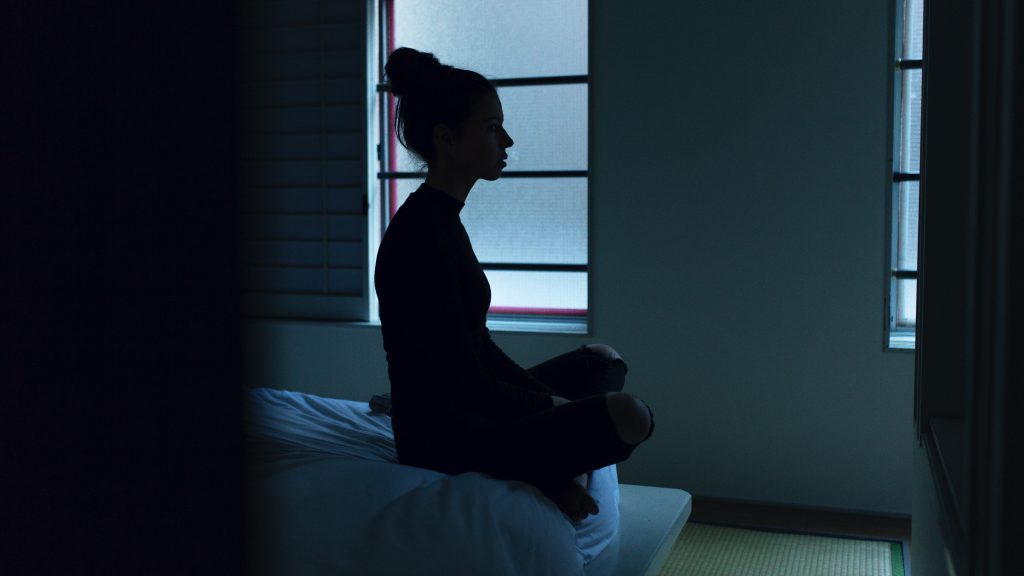 When trying to understand how CBD can help with this condition, knowing its causes is a great first step. You can experience it primarily, which means that it is not related to other medical conditions and the reason for the disorder includes external reasons such as stress, jet lag and disturbances. Secondary is when a medical condition causes the insomnia such as mental health issues, medications, pain and other sleep disorders.
How effective is CBD in Treating Insomnia?
Now that you know what exactly this disorder is, its varieties and causes, you may be wondering how CBD can help treat it. Let us talk about the compound's effectivity in terms of causes.
For Primary Insomnia
If you are suffering from failure to fall and stay asleep as a primary condition, it is important that you take necessary steps to induce slumber and ensure that it will not be interrupted. CBD can help get you into a relaxed state to prepare your mind and body for resting. This is useful especially if the source of your disorder is stress. CBD oil and other infused products are known to calm down the nerves. It could also be helpful for jet lags and disturbances.
For Secondary Insomnia
Those who are suffering this disorder as condition that is secondary to another medical problem can also use this cannabinoid as treatment, especially if mental health is at the roots. Cannabidiol is used to treat anxiety, depression, PTSD and other similar disorders. Individuals who have trouble sleeping due to pain and aches can also benefit from cannabidiol, as it is known as an effective pain reliever and anti-inflammatory.
Tips for Using CBD Products for Insomnia
Check with Your Doctor
Sufferers of secondary insomnia are likely to be taking medications to address their other conditions. Because of this, it is important to ask your doctor if it is safe to consume CBD along with other medicines.
Take Necessary Precautions
While CBD can definitely help get your mind and body ready for slumber, those you want to make sure that you minimize disturbances such as bright light, noise and other similar factors. You might want to wear a sleep mask and ear plugs to reduce the chances of interruptions. You can also set the temperature to a level that is optimal to you.
Use Responsibly
If you are expecting to handle heavy machinery and other tools within a few moments, it is only responsible to refrain from taking any sleep-inducing substances that can impair your ability to handle such equipment.
Cannabidiol can help you get the rest you need to get you through the next day. So, make it a point to check out what this cannabinoid can do for your disorder. Just make sure that you follow these tips and you are good to go.