Natural and Positive Products with CBD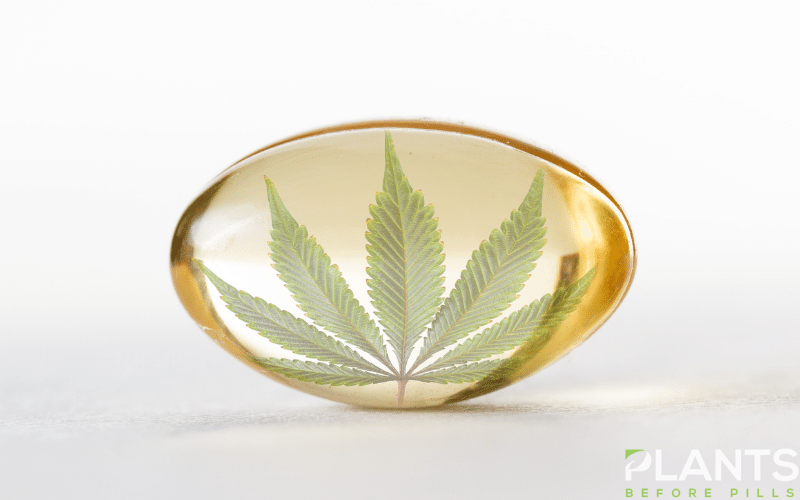 Products containing CBD have been becoming more used by a large number of people, specifically for people with epilepsy, due to their great benefit in counteracting epileptic seizures, but this has not been the only thing that has called so many groups of people. , but his great discovery of the component itself, since the plant where it comes from, which is known as cannabis or marijuana, has not been very well treated by society.
But the social stigma towards this plant has not stopped research for its benefits and the creation of different medicines or products that contain cannabidiol, CBD, thus becoming part of a regular market in countries in which the consumption of cannabidiol is legalized. this type of product.
What is it?
CBD or cannabidiol is a new product, so to speak, that is coming onto the market, since being a derivative of cannabis that does not contain THC, it can really be quite attractive to the public since, in case you do not know, THC is the molecule which is responsible for psychoactive and psychotropic processes, these being somewhat unattractive for some members of society, therefore CBD brings with it a more open and somewhat more cultured public on the subject of cannabis and derivatives.
Cannabidiol could be considered an analgesic since as it does not contain THC, it does not present any of its processes. Although cannabis has been used by many people as a therapeutic aid for many years, still a large part of the population refuses to use it due to ignorance and little knowledge about this plant, now, cannabidiol, it is being somewhat revolutionary since not brought with it psychoactive processes, modern society has been much more open to its use, being a new product in a new one for basically a new public.
Different Products
Like cannabis, hemp, and their other derivatives, cannabidiol or CBD in this case can also be presented in different forms or products depending on the tastes of who is going to use said product. Like everything today, it is about getting the most out of it, so this new resource, will not be the exception, presenting several products for different presentations and with it, various ways of using it.
At this time we will only tell you about three presentations that are more crowded, the first of which are oral presentations, in this way the CBD could be as in sweets (gummies), pills, and oils, these being quite viable and simple way.
The second presentation will be inhaling and no, it is not what you think, it is through vapes that contain CBD oil which is used by means of a vaporizer, the CBD enters the body naturally, the third and last way that we will present you It will be the way to use through a topical, that is, through the skin this is a slightly more complicated way since the dose of use is quite strong since as such it does not enter the system directly but rather the skin, therefore it is recommended to use a considerable amount for the area in which it is going to be applied.
Profits
This new material, product, or however you want to refer to it, is on the rise at this time since it brings not only very positive fame but also very positive results, and it is that CBD or cannabidiol is somehow revolutionizing the way in which people are seeing and perceiving the use of these plants or products.
CBD is an extract of hemp, which has various benefits for chronic pain and even problems with anxiety, that is why cannabidiol could be classified as an analgesic that does not present psychoactive processes, being able to help with muscle problems, lack of sleep, and even stress problems.
What To Look For In A Hemp Processor?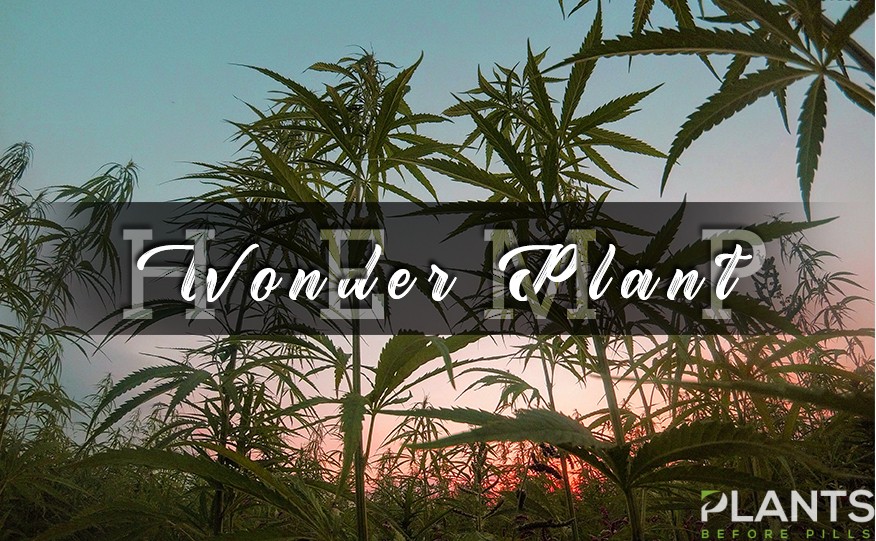 Introduction
You may be new to the world of hemp or cannabis, but it's important to know that there's a difference between different processors. Some processors can only process low-THC hemp, and others can only process high-THC hemp. The processors also differ in the types of products they can produce. For example, some processors can only process hemp into CBD oil, while others can make everything from CBD isolate to full-spectrum CBD tinctures and capsules. The following are some things to keep in mind when looking for the right processor for your business:
Many different hemp processors exist in the United States.
There are many different hemp processors in the United States, and many are more than happy to talk to you about their services. However, not all processors are created equal. Some processors may be better at one thing than another; some might be better at helping you create CBD-infused products like tinctures or edibles, while others will be better at creating bulk products such as hemp protein powder or hemp seed oil.
Some hemp processors are more qualified than others.
When you're looking for a hemp processor, there are several factors that you should consider. For example, some processors have been in business for years and have established themselves as leaders in the industry. Similarly, some processors have a good reputation within the community, which means that they are known for producing high-quality products. In addition to this type of experience and reputation, you should also ensure that your hemp processor has an excellent track record—meaning that your product will turn out exactly how it's supposed to when processed by them. You can get an idea of this by checking with third parties such as certification bodies or associations like the Certified Organic Processor Association (COPA).
Hemp extract is the foundation of all hemp products.
Hemp extract is the foundation of all hemp products. It can be used in a variety of ways, but it's most commonly utilized as an ingredient in CBD oil. Hemp extract is made from the buds and leaves of hemp plants by first separating them from the stalk and then drying them at low temperatures, which preserves their cannabinoid content. The resulting product contains a high concentration of cannabinoids (such as CBD) and other terpenes and flavonoids that impart flavor and aroma to your end product. Hemp extraction is a skilled process so make sure the company you work with to process your hemp is qualified for the work.
All hemp products should come with a certificate of analysis.
If you're new to the world of hemp, you may be wondering: What exactly makes a hemp product "pure"?
The short answer is that all hemp products should have a certificate of analysis (COA). This document shows the purity of each batch. COAs are often required by law for certain types of products (like foods and dietary supplements), but they can also be requested by companies that want to ensure that their customers know what exactly they're buying.
If you're unfamiliar with COAs, it may seem like an unnecessary formality—after all, isn't purity what makes something pure? But when it comes to cannabis-based products like CBD oils and tinctures, having access to information about their chemical makeup is crucial. There are many different strains of cannabis plants available today, and each one contains different levels of tetrahydrocannabinol (THC) compared to cannabidiol (CBD). THC affects people differently depending on how much they consume; while too much can induce paranoia or anxiety attacks in some people, others report feeling relaxed after using high-THC strains such as Indica or Sativa varieties
Knowing your processor is crucial to have high-quality products.
Knowing your processor is crucial to having high-quality products. Knowing your processor means you know what they can deliver, who they are, and how they work. It also means that you know their capabilities and limits. You should look for a company that has been in business for at least five years, preferably seven or eight years so that you can see them perform under different conditions and see how their results have improved over time with experience and learning from mistakes made along the way.
If a processor seems too good to be true, it probably is!
Performing due diligence when selecting your processor will ensure a quality product.
Before you begin sourcing raw materials and setting up your facility, you'll need to find a hemp processor. While this process may seem straightforward at first, it's important to take some time on the front end so that you can choose the right processor for your project.
For instance, there are many factors that can make or break a partnership with a hemp processing facility: trustworthiness, expertise in their field, and ability to provide added value (marketing support). Below are some questions we recommend asking yourself before selecting an industrial hemp processor:
Is the company well-known? Do they have years of experience in this industry?
On what basis does this company operate? Does its business model align with my goals? Does it make sense for me as a small business owner?
What kind of support do they offer customers after processing is complete (testing results etc.)
Conclusion
Hopefully, this article has given you a clearer idea of what to look for when selecting your hemp processor. It's important to know the difference between certified and uncertified processors, as well as how they affect product quality. You also want to make sure that your hemp extract comes with a certificate of analysis so that you can be certain it isn't adulterated with other substances such as pesticides or heavy metals. Finally, knowing who makes your product will help ensure that they are qualified and trustworthy enough to provide high-quality products on time every time!
CBD Vape Pens: Do They Work?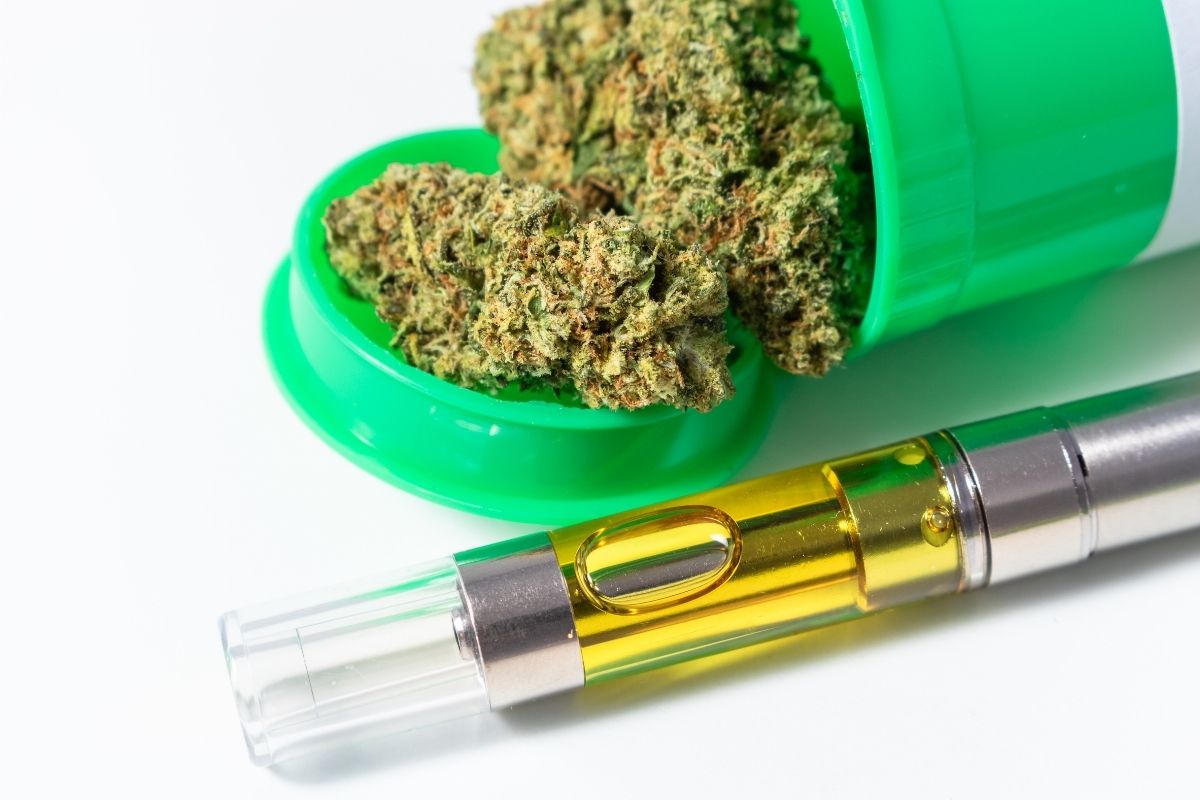 Introduction
If you're looking for an alternative to smoking or vaping THC, then CBD vape pens are a great option. But before you buy one, there are a few things you should know. First off, not all CBD vape pens are created equal. There are plenty of products out there that put cheap ingredients in their cartridges and call it a day—but luckily for us (and for your lungs!), there are also some really high-quality options on the market right now.
What are CBD Vape Pens?
A CBD vape pen like uncut nature carts is a device that heats up concentrated cannabinoids to deliver them directly into your body. Vape pens and other similar devices are often used for medical purposes, especially in the case of chronic or severe pain. They can also be used recreationally, though they're not recommended for first-time users because they are generally more potent than other products on the market.
Many people use CBD oil instead of CBD vape pens because it's easier to take and cheaper. However, there are some advantages to using a vape pen:
It's discreet—you can take it with you wherever you go!
There aren't any lingering odors after vaping like there might be with smoking something like marijuana leaves or flowers (aka "buds").
-The heat used during vaporization is lower than what's found in cigarette smoke, so it could be easier on your lungs. -Using a pen allows you to get more control over the amount of CBD being vaped. For example, if you want less than one puff at a time, then this could work for you! You can also set up timers for when you need another dose without having to worry about refilling or recharging batteries. Vape pens are portable and convenient.
CBD Vape Pens for Anxiety
If you have anxiety, CBD could be a great treatment option for you. It's not like any other drug we've discussed so far—it's more like an herbal supplement that has a variety of effects on your body and mind. CBD interacts with your endocannabinoid system (ECS), which is made up of endogenous cannabinoids that affect how you feel in response to stress, pain, and inflammation. Research suggests CBD helps the ECS work better by improving its signaling mechanisms, which can reduce the frequency or intensity of symptoms related to anxiety.
If you're using a CBD vape pen for the first time, carefully read the instructions that come with it.
These pens are easy to use and portable, but they're also discreet and convenient. In other words, they're not for everyone. If you don't want to be walking around with a device that looks like a cigarette or e-cigarette, this may not be right for you. However, if discretion is important to your lifestyle and medical needs, then vaping could be an option worth exploring further.
Conclusion
If you're new to the world of CBD vape pens, rest assured that it's an exciting time to get into them! They have a lot of potential and can make your life much more enjoyable.
Hemp Gummies for Health – Do They Work?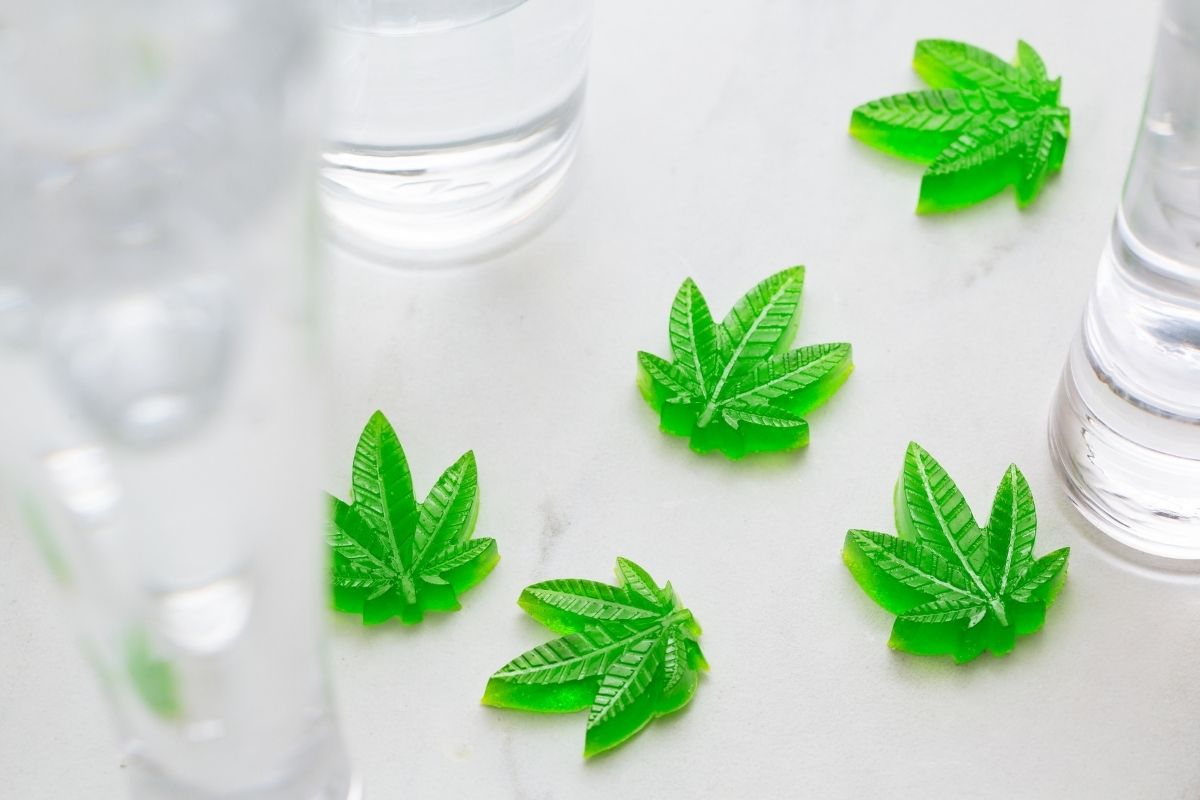 Hemp gummies are an interesting product. They're made with cannabidiol, a compound that comes from the cannabis plant, but they don't contain THC, which is what makes people high when they consume marijuana. Many people use hemp gummies for health reasons because of this, but there's not much research available on their effectiveness yet. Here's what we know about hemp gummies so far:
The hemp industry is booming, and there are lots of products out there to meet this new demand, including hemp gummies.
The hemp industry is booming, and there are lots of products out there to meet this new demand. These days, you can find hemp gummies in stores or on the internet. They're a great way to get your daily dose of hemp, CBD (cannabidiol), or THC (tetrahydrocannabinol).
Hemp gummies can be used to treat anxiety.
Hemp gummies can help you relax and calm down, or help you sleep if you have trouble sleeping. Hemp gummies also have a calming effect that can help you feel less tense and more relaxed. This is especially useful in relieving the symptoms of depression and anxiety, as both conditions often include symptoms of tension, stress, and general unease.
There are some side effects associated with hemp gummies, however, so always consult your physician before using them regularly or making any big lifestyle changes like quitting your job (you shouldn't).
Hemp gummies are great for helping people get good sleep.
Hemp gummies are a great alternative to sleeping pills. If you have trouble falling asleep or staying asleep, hemp gummies can help! Hemp is a natural source of CBD, which is already known for its benefits on sleep. In fact, in one study published in the Journal of Clinical Sleep Medicine, researchers found that CBD was able to reduce sleep latency (the time it takes to fall asleep) by more than half and increased total sleep time by almost one hour.
If you need extra help with your health goals but don't like using prescription drugs or stimulants like caffeine or energy drinks—or if you just want something more natural—hemp gummies may be right up your alley!
Hemp gummies have anti-inflammatory properties.
A major benefit of hemp gummies is their anti-inflammatory properties. Hemp is a good source of omega-3 fatty acids, which can help with inflammation that leads to conditions like arthritis and joint pain. These fatty acids have also been shown to relieve muscle soreness, enabling you to recover faster from workouts or injuries.
Hemp gummies can help with arthritis pain.
If you're looking for a natural way to help alleviate your arthritis pain and inflammation, hemp gummies can be a great option. Hemp gummies are also known as CBD gummies, which are not meant to get you high but will help with pain and other issues. Hemp is one of the most popular types of marijuana products on the market because it contains high amounts of CBD (cannabidiol), which has been shown to help relieve anxiety and stress while reducing inflammation.
CBD has many benefits that include improved sleep quality, reduced anxiety, and stress levels, increased energy levels during exercise routines such as jogging or running long distances without tiring out quickly due to low blood sugar levels after eating meals with carbohydrates like pasta or bread which contain refined sugar content such as white flour instead using whole grains like barley flour instead."
Hemp gummies can lower stress hormones and increase calmness.
Stress releases stress hormones in your body, which can lead to high blood pressure, heart disease, and other health problems. Therefore, it's critical that you manage your stress levels.
Hemp gummies are a great way to reduce the amount of stress hormones released in your system. They're made with hemp and contain magnesium, which is an essential nutrient for reducing stress and improving sleep quality. The magnesium in them also helps prevent migraines by reducing inflammation and relaxing blood vessels in the brain.
A lot of research still needs to be done on hemp gummies, but they do seem to have some potential benefits as a health supplement.
There are a lot of studies that show the potential benefits of hemp, but they need to be replicated and analyzed. The medical community needs more evidence before it can say whether or not you should take hemp gummies as part of your diet. As with all other supplements and dietary changes, it's important to talk with your doctor before taking any supplements. Your doctor can help you decide if they're right for you.
Conclusion
As it stands, there's not enough scientific evidence to say that hemp gummies are definitely healthy. But they do seem to have some potential benefits as a health supplement, especially for those who want help sleeping or reducing stress and anxiety.