Reaching New Audiences: Cannabis in the Age of Social Media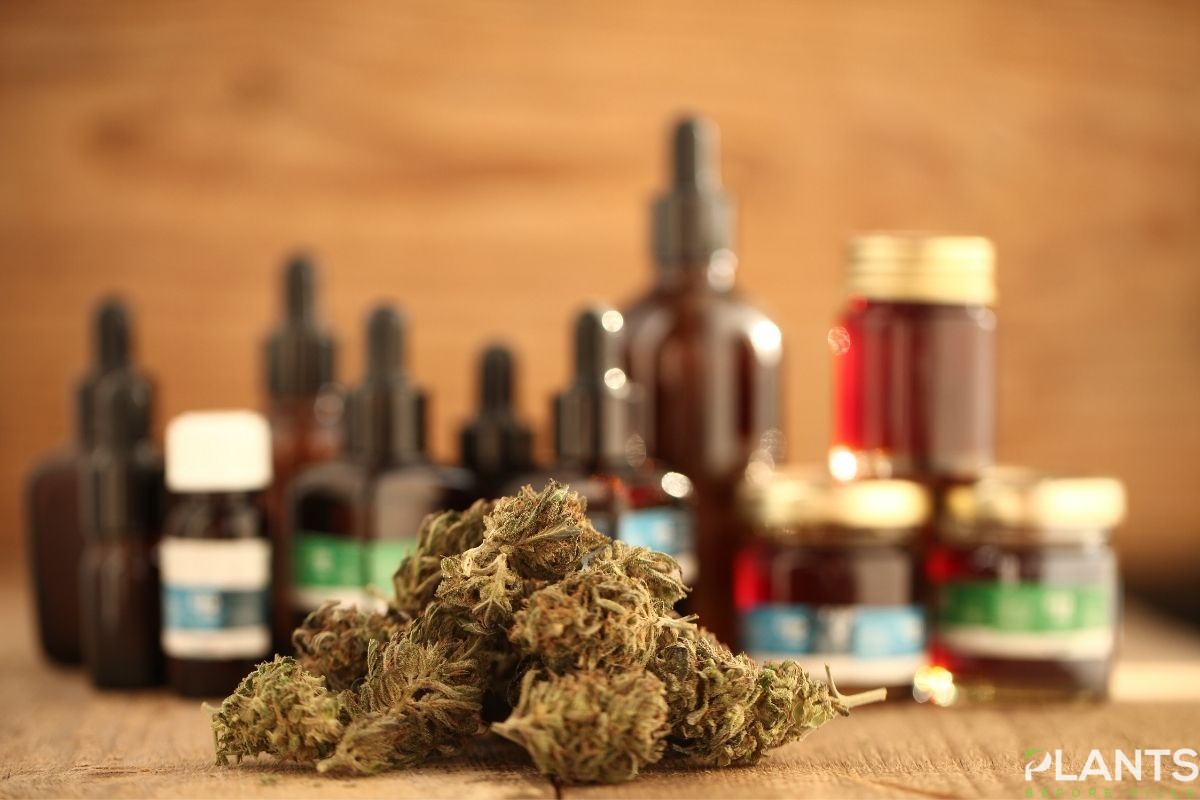 The cannabis industry is undoubtedly one of the hottest topics just about anywhere you look today. After all, while it is an ever-evolving landscape that calls for prevalence, decriminalization, legality, and accessibility, especially towards the public, there is still very much a stigma surrounding the use of this plant and other
cannabis products
on the market. Often, cannabis brands and companies get a bad reputation for conjuring images of lawlessness and regulatory abandon, as well as the perennial stoner archetype that seeks to lump cannabis culture into one tight category. Alongside the continuing fight against prejudices,
cannabis products
and businesses have grappled to maintain relevance and presence in the public eye through the various social media platforms. Besides furthering the discussion on the current political climate and economic realities surrounding businesses, medical marijuana and healthcare, and of course, criminal justice, the social networks of today stronghandedly help transform the way we see, think, and consume these
cannabis products
. The shift from traditional marketing and advertisement to social media allowed organizations to break barriers and reach more audiences than they can ever imagine. Gone are the days when individuals and businesses solely relied on word-of-mouth marketing or even brick-and-mortar establishments. Today, social media platforms have set a revolutionary approach to marketing and they are certainly not going back.
Cannabis in Social Media Networks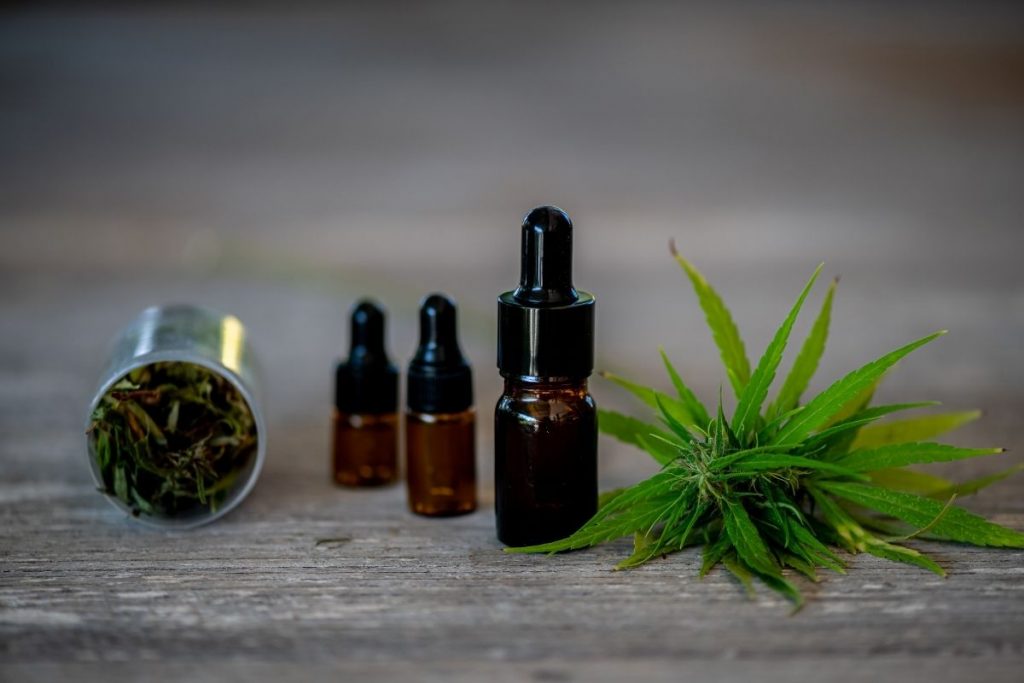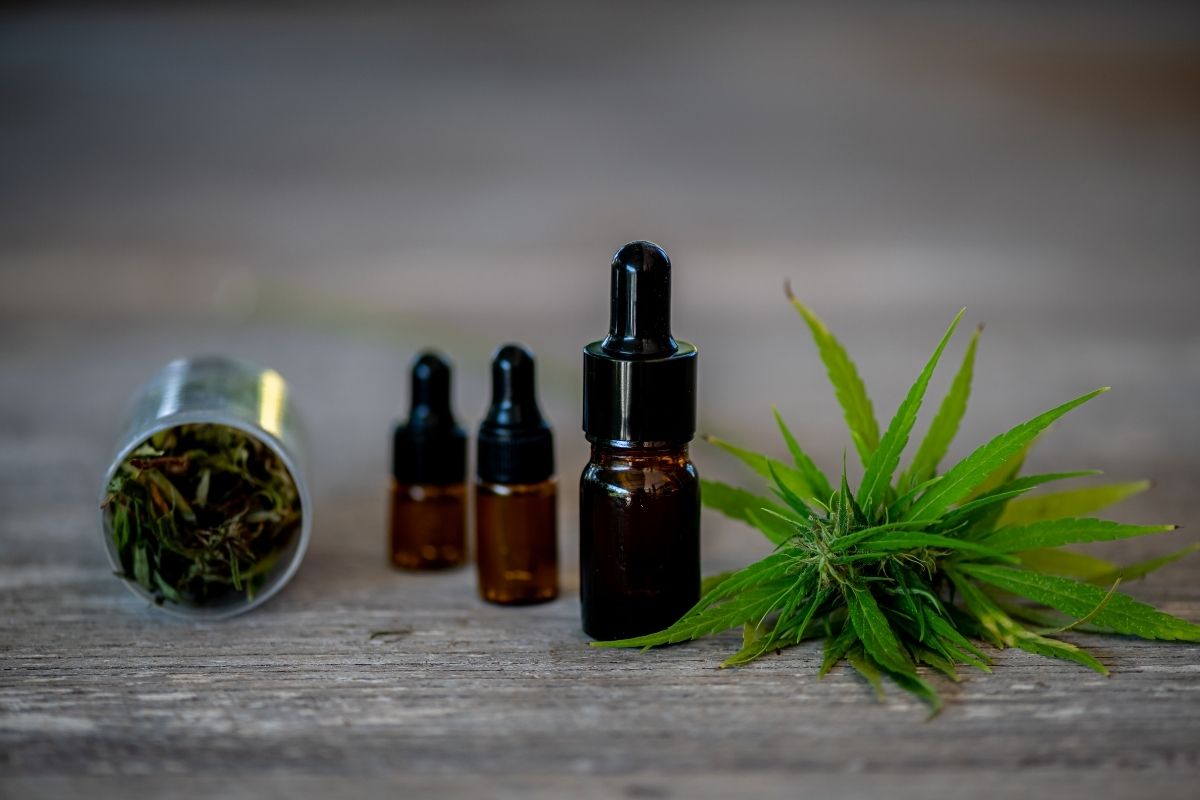 Perhaps the three most influential and powerful social media networks of all time are Facebook, Instagram, and Twitter. All three generally command a strong following and provide a community for discussions, and recently, for selling products. For a cannabis brand, however, even these platforms may appear restricting, what with the numerous restrictive rules and regulations and place. As a matter of fact, for many marijuana companies, the life in these platforms can be quite gruesome, and truth be told, a different kind of warfare. Apart from the cutthroat competition, the complex algorithms of these platforms also make it a tough landscape to navigate. One wrong move – whether it be a post that "violates" community standards and whatnot – can get followers removed from accounts, or worse, accounts being disabled. These algorithms can make or break a brand, from followers seeing content churned out by firms to content being closely monitored to closing accounts entirely. Despite these, all three platforms, particularly Instagram, has served as a revolutionary marketing tool that allowed businesses to thrive and reach new heights. Although these cannabis businesses aren't exactly permitted to operate businesses on social media, they have come to carve their own niche in these spaces. To continue reaching audiences organically,
cannabis products
and related content must adhere to community rules and standards, such as putting age restrictions. With e-commerce out of the picture for those in the marijuana industry, businesses in this category have taken to fresher and more innovative approaches to attract consumer interest and to grow sales. Case in point? Highlighting lifestyle and education, rather than simply erring on traditional promotional and retail techniques. While there certainly are restrictions in place, there is no surprise that Instagram remains king in marketing. It has become an essential platform for building a cannabis presence and increasing engagement. Not to mention, this also serves as a gateway for getting and bartering goods. Instagram, after all, has become synonymous for curating beautiful images that tell a story, thereby driving consumers to connect to the
growing interest towards cannabis culture and vise versa
. One study even shows that despite the restrictions of this Facebook-owned network, cannabis advertisements are still very much prevalent, and have been, in fact, responsible for the increase in cannabis use and interest, including in younger generations. While Instagram is definitely at the top of the social media marketing game, that is not to say the other platforms are not doing its thing. More than anything, Twitter is serving as an avenue for conversation and dialogue surrounding the various issues the cannabis industry faces. Twitter is also at the forefront of sharing news and all the latest happenings. Some
social media sites
are entirely dedicated to Cannabis and CBD businesses Meanwhile, Reddit provides different insights towards the growing interest in stocks, as well as the place to come for more (in-depth) community talk. Meanwhile, YouTube is not behind these platforms, with the video-sharing and content page providing clips and videos of various topics – from growing your marijuana plants, cleaning your
CBD vape pen
and even reviewing
CBD beauty products
.
Branching Out to Other Media Sources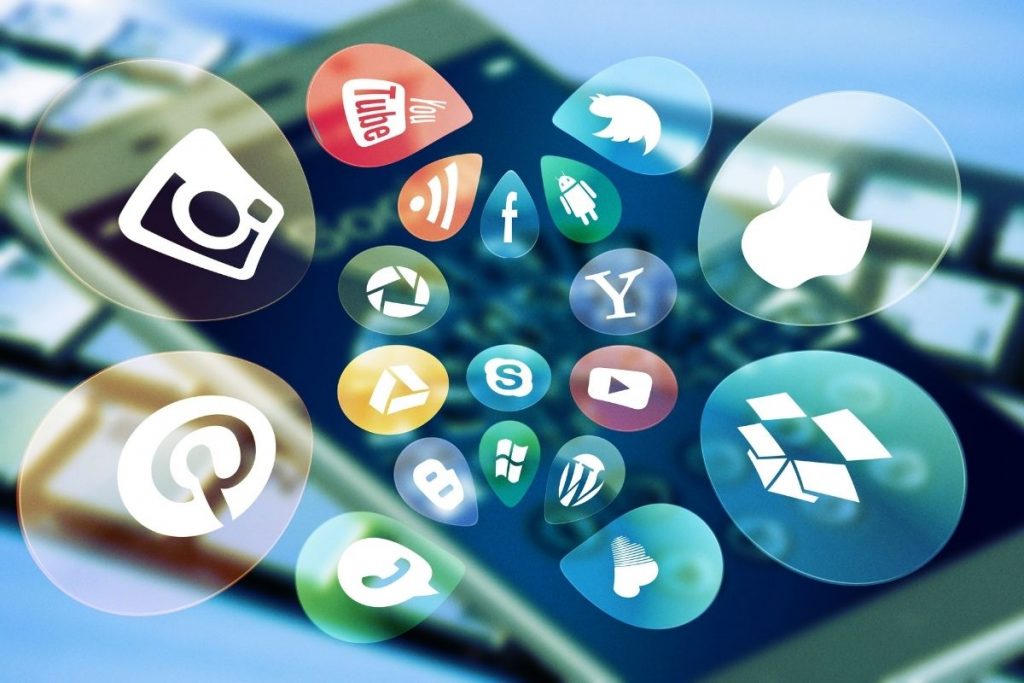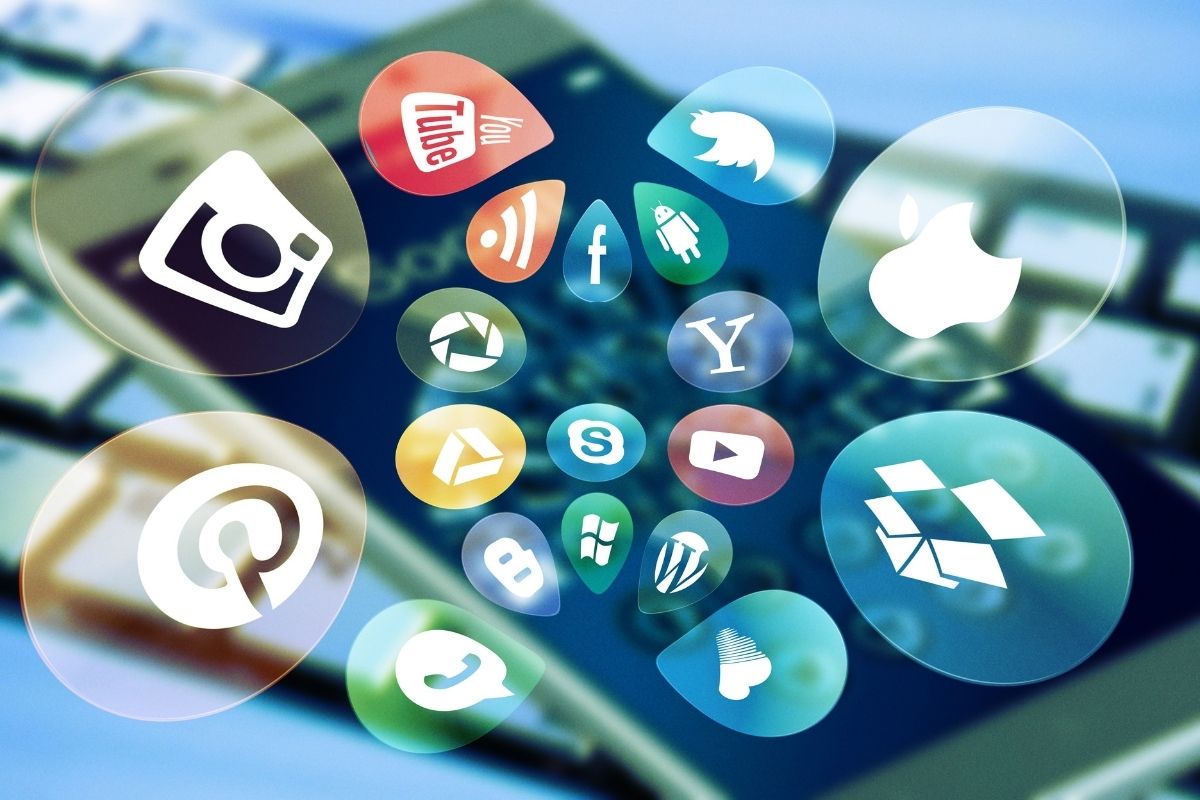 Apart from the aforementioned social networking sites, other platforms are also joining the trend and the advocacy of not only legalizing marijuana, but also decriminalizing it. While the majority of the states in America today have legalized the use and selling of this plant, there is still much push against its federal restrictions. One of the biggest names in the media industry that you can come across is Netflix. This streaming giant has become a household name in the past few years thanks to the extensive collection of titles under its name. In the past few years, Netflix has helped bring
cannabis-centric televisions shows
and documentaries closer to the people. One of the more provocative yet downright enlightening shows that center on marijuana is
Grass is Greener
. More than tackling the war on drugs, this documentary film explores the racial injustices that are still deeply rooted in the United States and its relation to the plant. Just this 2020, Netflix produced yet another original creation,
Cooked with Cannabis
, this time attempting to destigmatize the plant by providing viewers with an elevated dining experience. This show emphasizes the artful and creative interpretation of THC and
CBD oil
creations in food. Other marijuana documentaries that are worth giving a shot is
The Culture High
, with Snoop Dogg, Wiz Khalifa, Joe Rogan, and Sir Richard Branson all participating in one hilarious and deeper insight on the drug.
Kid Cannabis
is also a beautiful and real-life representation surrounding the use of this plant. Meanwhile, HBO is not far from Netflix, with the network having its own
High Maintenance
comedy series attract thousands, if not millions, of viewers.
Disjointed
has also seen millions of viewers get hooked with its content on HBO. Ronin, on the other hand, has taken cannabis media consumption to a whole new level – dedicating a streaming service entirely for this plant and other
CBD oil
-related content. Some of the highly controversial and engaging shows that people can watch are
Marijuana Mania
and
Pot Pie
. Even established publications such as the likes of Playboy are using their platform to help change the current landscape. In many ways, these once traditional pillars of publishing, advertisement, and entertainment are now calling for a new kind of advocacy or awareness. In a recent op-ed, Playboy called for the legalization, decriminalization, and destigmatization of cannabis. Alongside their fight towards cannabis law reform, the brand has kicked off a mentorship and advocacy campaign that assists the underserved and underrepresented entrepreneurs within the cannabis industry. Another prominent figure that is challenging mainstream media and gearing to put cannabis into the limelight is David Hershkovits. Known for establishing Paper Magazine and a writer for different publication with the likes of GQ and Vanity Fair, Hershkovits is now using podcast closer to the people through this Light Culture segment in partnership with Vancouver's Burb Cannabis. Other podcasts that are worth listening to if you have the time is Blunt Blowin' Mama. This is primarily women-led and centered on moms and who consume
cannabis products
, which is certainly a breath of fresh air on its own.
How to Know More About Cannabis Culture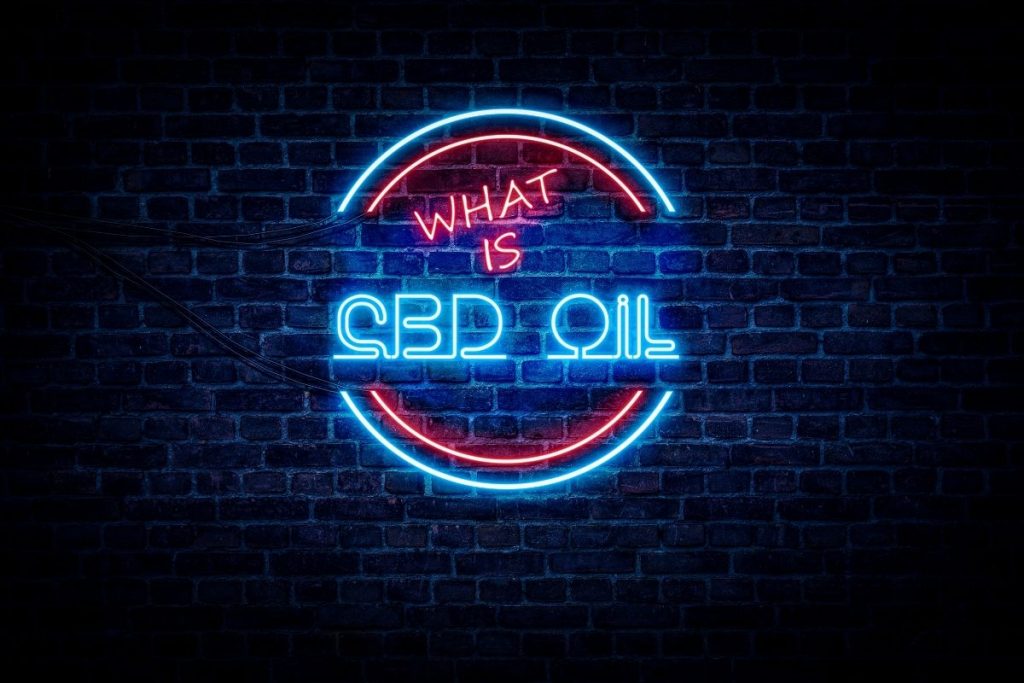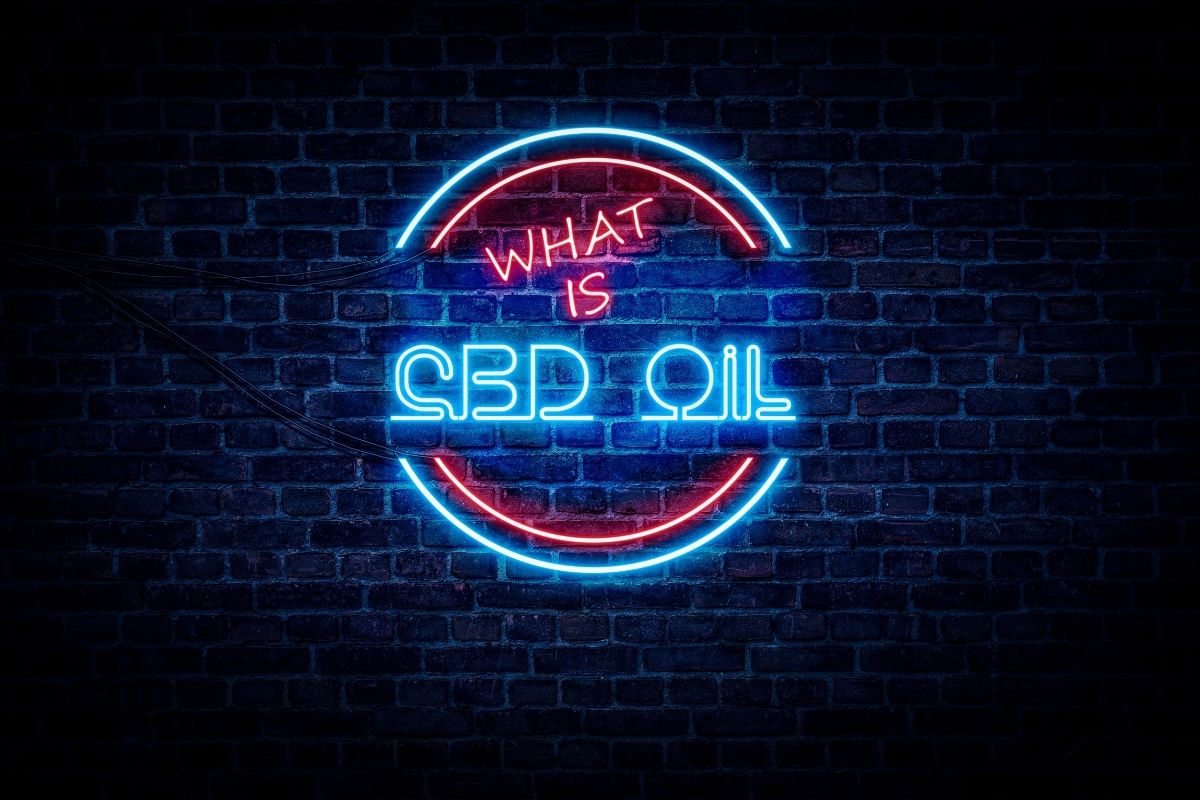 Given that the cannabis landscape is constantly changing and expanding, you might want to also grow your knowledge on the various issues and concerns tackled today. If you are interested in appreciating cannabis on your feed and furthering your insights, below are cannabis-focused social media sites and pages to check out:
Plants Before Pills
is an online publication which provides a great resource on all the latest events and happenings on all things cannabis. They deliver high-quality educational content and stories – from news articles to how-tos ane everything else in between. This is one resource you can find on IG, Twitter, and Facebook.
No stranger to us, this is arguably one of the most significant and transcendent online marijuana-centric publications around the globe. It lends timely news surrounding the plant, as well as a wealth of other topics such as enjoying cannabis and
CBD products
, politics, features, and many others.
Old Pal Provisions (@oldpal on Instagram)
Old Pal Provisions is a cannabis company that offers a number of quality artisan goods ranging from clothes, paraphernalia to good old marijuana itself. Rather than going the more popular route and tapping influencers, this brand surely carves its own path by working with people who truly identify with cannabis culture. Old world, groovy meets edgy, modern visuals, Old Pal succeeds in standing out from its competitors by putting up a series of posts that seemingly create a poster-like appearance. More than its eye-catching visuals, the brand is worth a visit because it continually supports and promotes causes – from the feminist movement to the recent Black Lives Matter movement.
The Bottom Line
The prevalence of cannabis in the age of social media shows that there is a high demand for content and connection with the culture. With these platforms, you can definitely immerse yourself in the movement and learn more about the plant and the culture surrounding it.
Discovering the Beginner-Friendly and Therapeutic Potential of Golden Teacher Magic Mushrooms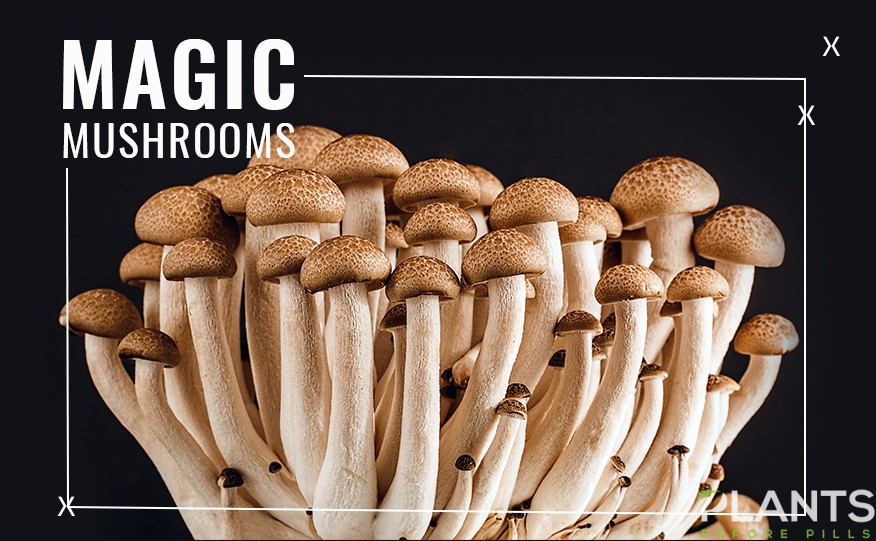 Magic mushrooms have been used for centuries for their therapeutic and spiritual benefits, and Golden Teacher magic mushrooms have emerged as one of the most popular strains. They are known for being beginner-friendly and insightful, providing a consistent and steady experience that is not overpowering, making them a great choice for those new to the world of mushrooms.
The Therapeutic Benefits and Microdosing Potential of Golden Teacher Mushrooms
When it comes to therapeutic use, Golden Teacher mushrooms are known to offer a wide range of benefits. They have been found to help with conditions such as anxiety, depression, PTSD, and addiction. They also help in enhancing creativity, focus, and self-awareness. They offer a gentle and introspective experience, which makes them a great option for those looking to explore the therapeutic potential of magic mushrooms. They are also often used in microdosing, a practice that involves taking small doses of psychedelics to improve focus, creativity, and overall well-being.
Usage Instruction for Golden Teachers and Shrooms in General
When it comes to therapeutic use, it is recommended to start with a low dose and gradually increase it until the desired effects are achieved. A typical therapeutic dose of Golden Teacher mushrooms ranges from 0.5-2 grams, depending on the individual's tolerance and sensitivity. Keep in mind that psilocybin, the active compound in magic mushrooms, is not considered to be toxic or deadly, but taking too much can lead to a bad trip, which can be overwhelming and cause anxiety, paranoia, and confusion.
The effects of Golden Teacher mushrooms typically begin to be felt within 20-40 minutes after consumption and can last for up to 6 hours. The experience can be broken down into three phases: the onset, the peak, and the afterglow. During the onset, which lasts for around 20-40 minutes, you may feel a slight change in perception, such as an increase in colors and patterns. The peak, which lasts for around 2-3 hours, is when the effects are the most intense and can include visual hallucinations, euphoria, and a sense of unity with the world. The afterglow, which lasts for around 2-3 hours, is when the effects begin to subside, and you may feel a sense of calm and insight.
It's important to note that different people may have different experiences, and the effects can also vary depending on the dose, the environment, and the individual's mindset. It's essential to have a comfortable and safe setting, and to be in a good state of mind before consuming Golden Teacher mushrooms. It's also important to remember that the effects can vary from one use to another and that it's essential to start with a low dose and gradually increase it until you find your sweet spot.
Where to Purchase Golden Teacher Mushrooms Safely and Conveniently in Toronto
Golden Teacher mushrooms can be easily and safely purchased in Toronto and surrounding areas. One of the best ways to get your hands on these mushrooms is through a delivery company like Shroomland. Shroomland is a reputable and reliable delivery company that offers a wide variety of high-quality mushrooms, including Golden Teachers. They guarantee fast and discreet delivery, which makes it easy and convenient for customers to get their hands on these mushrooms.
Exploring the Medical Potential of Golden Teacher Mushrooms
Another unique aspect of Golden Teacher mushrooms is their role in mycotherapy, the use of fungi for medicinal purposes. Golden Teacher mushrooms contain psilocybin which can be used in medical treatments for mental health issues, and researchers are exploring the potential of these mushrooms for treating a variety of mental health conditions.
Unlocking the Potential of Golden Teacher Magic Mushrooms: A Beginner-Friendly and Therapeutic Experience
Golden Teacher magic mushrooms are a great option for those looking to try magic mushrooms for the first time. They are known for being gentle, insightful, and consistent, making them a popular choice for therapeutic use. They can be easily and safely purchased in Toronto and surrounding areas through a delivery company like Shroomland. Whether you're looking to explore the therapeutic potential of magic mushrooms, microdosing, or mycotherapy, Golden Teachers are worth trying. They offer a unique and introspective experience that is not overpowering and are considered as beginner-friendly, making them a great choice for anyone looking to explore the world of magic mushrooms.
Kratom For High Blood Pressure
Kratom, also known as Mitragyna Speciosa, is a tropical tree native to Southeast Asia that has been used for centuries in traditional medicine as a natural remedy for a variety of ailments. One such ailment is high blood pressure, a common condition characterized by persistently elevated blood pressure readings that can lead to serious health complications if left unchecked. In this post, we will explore how kratom may be helpful for individuals with high blood pressure and discuss important considerations for those considering using it as a treatment option.
High blood pressure, also known as hypertension, is a common condition characterized by persistently elevated blood pressure readings. It can lead to serious health complications such as heart attack, stroke, and kidney damage if left unchecked. While there are many prescription medications available to treat hypertension, some individuals may prefer to use natural alternatives like kratom.
Kratom contains a variety of compounds known as alkaloids, which are responsible for its therapeutic effects. One of these alkaloids, mitragynine, is believed to be responsible for kratom's ability to lower blood pressure. In animal studies, mitragynine has been shown to relax the smooth muscle lining of blood vessels, dilating them and leading to a decrease in blood pressure.
In addition to its effects on blood pressure, kratom may also have other benefits for individuals with hypertension. For example, it has been shown to reduce anxiety and stress, both of which can contribute to high blood pressure. Kratom may also have pain-relieving properties, which can be helpful for individuals with hypertension-related conditions such as headaches or muscle tension.
It's important to note that while kratom products may be helpful for some individuals with high blood pressure, it is not a replacement for prescription medications or lifestyle changes. It is always important to work with a healthcare professional to manage hypertension and make any necessary changes to your treatment plan.
If you are considering using kratom for high blood pressure, it is important to start with a low dose and gradually increase it until you find the right amount for you. It is also essential to purchase kratom from a reputable source to ensure that it is of high quality and purity.
In conclusion, kratom may be a helpful natural alternative for individuals with high blood pressure due to its effects on blood pressure and its ability to reduce anxiety and stress. However, it is not a replacement for prescription medications or lifestyle changes and should be used with caution. If you are considering using kratom for high blood pressure, it is important to work with a healthcare professional and start with a low dose. It is also essential to purchase kratom from a reputable source to ensure that it is of high quality and purity. While kratom may be beneficial for some individuals, it is important to remember that it is not right for everyone and may not be suitable for all types of hypertension. As with any treatment, it is important to carefully consider the potential risks and benefits and make a decision that is right for you and your specific health needs.
How Can CBD Helps in Managing Viral Diseases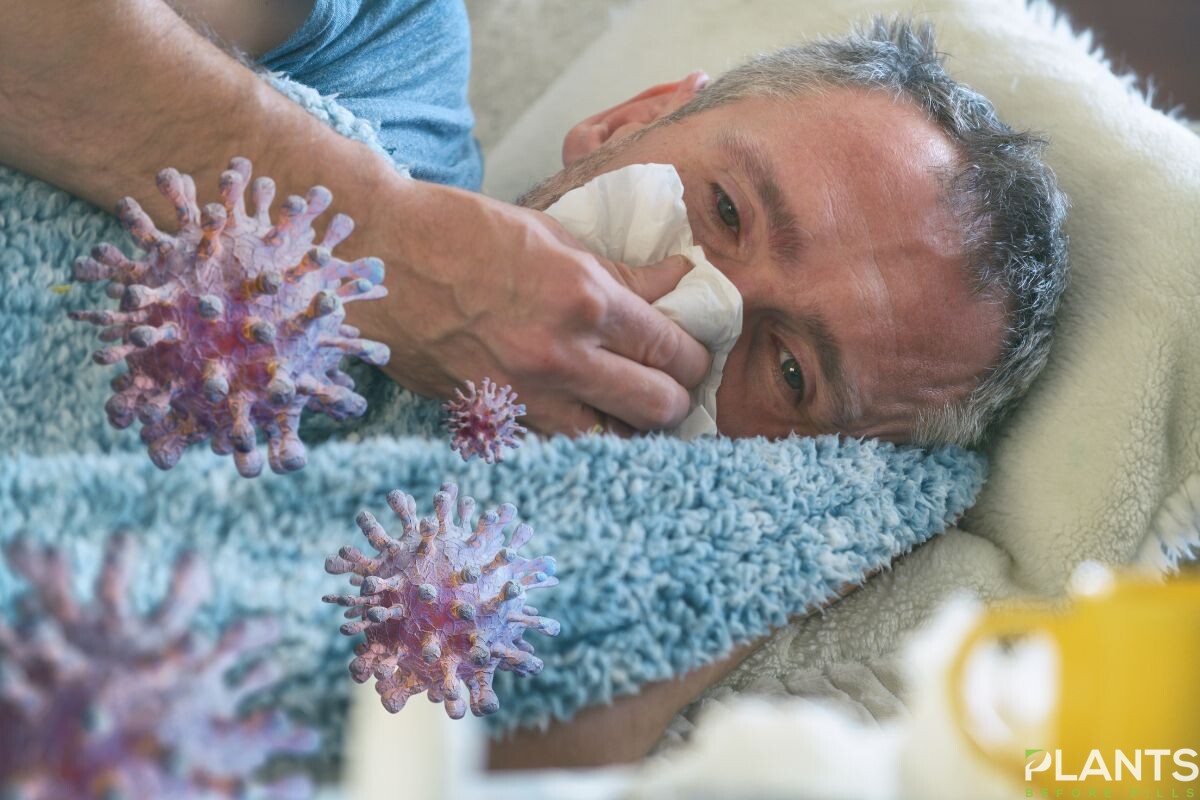 The 2020 COVID-19 pandemic has taught us a lot, especially when it comes to taking care of ourselves and protecting our loved ones against the viral disease. From using face masks, keeping ourselves hydrated all day, and even looking for different ways to manage the symptoms if you've been infected.
Among all the interesting remedies and treatments that we have discovered during the pandemic is the connection between CBD and viral diseases. How can the non-intoxicating compound of cannabis helps in managing viral illnesses? Let's find out here.
CBD and Viral Diseases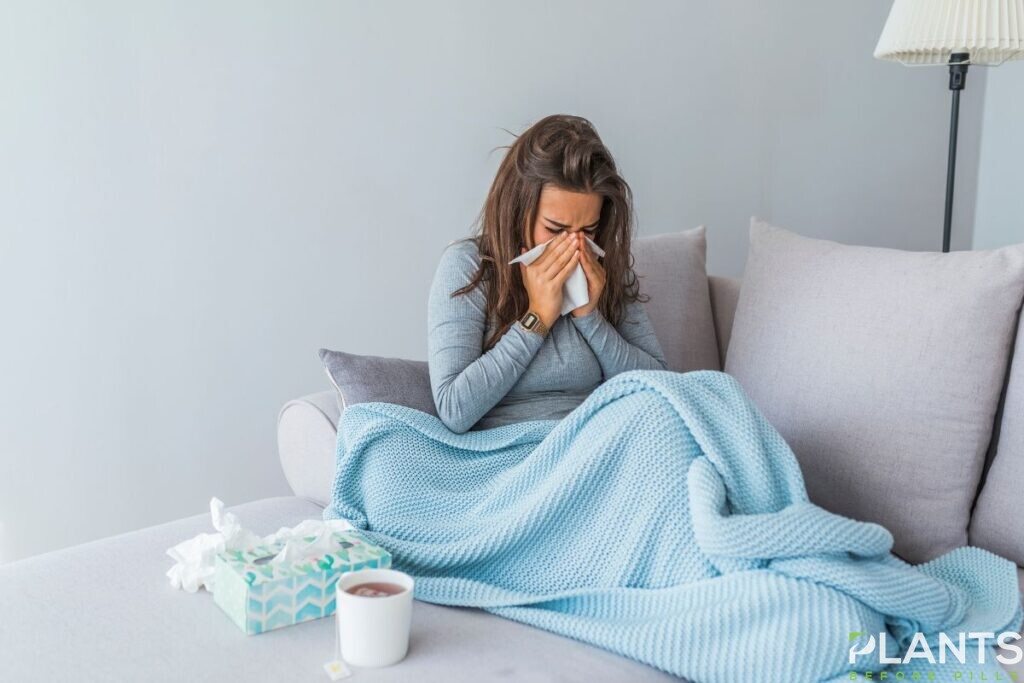 One of the key cannabinoids in cannabis is cannabidiol, or CBD, which, in contrast to THC, has no psychoactive properties. Though CBD was once overlooked as a potential treatment for a wide variety of diseases, it is now getting attention as a potential therapeutic vector.
In fact, some circumstantial evidence suggests CBD could be useful for treating viral infections. One study looked into CBD's effectiveness against Hepatitis C and B viruses. Testing for the virus was done in a culture over the course of many days.
Moreover, CBD was found to have a significant inhibitory effect on HCV cell reproduction, up to 86.4%. Researchers found out that they're on par with those shown with interferon-alpha, a medicine now used to treat Hepatitis infections.
Researchers evaluated the development of Kaposi's sarcoma-associated herpesvirus (KHSV) after treatment with CBD in human dermal microvascular endothelial cells. The results of the investigation demonstrated that CBD has weak antiviral activity against KSHV.
It appears that CBD inhibits the spread of KSHV-infected cells, but it has no effect on the efficiency with which the cells are infected. In addition, CBD slowed the progression of KHSV-related malignancies in healthy cells.
Can CBD Helps in Managing Symptoms of Colds and Flu?
An inflamed nose and upper respiratory tract is the root cause of the common cold. Rhinoviruses are the most common viruses responsible for respiratory illnesses, including the common cold and influenza.
Some of the more frequent symptoms of a cold include a sore throat, congestion, runny nose, cough, sneezing, low fever, headaches, and body pains. While there may not be a method to completely eliminate a cold's symptoms, most people find relief after two weeks of self-care.
CBD has shown promise as a medicinal agent for the treatment of colds due to its antibacterial and antiviral effects, which have been the subject of several research. CBD has been shown to have anti-inflammatory and analgesic effects in scientific studies.
Moreover, according to one research, CBD has been shown to help those with anxiety problems get a better night's rest. Weak sleepers tend to be more vulnerable to catching a cold.
How to Use CBD for Colds and Flu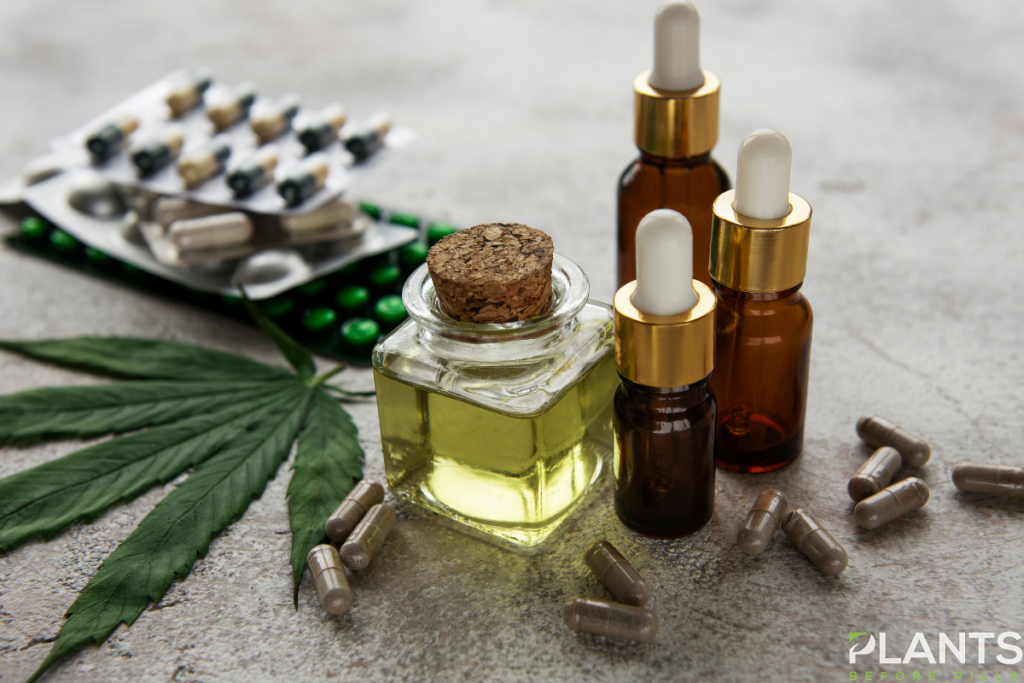 CBD's potential to alleviate cold and flu symptoms, including inflammation and discomfort, suggests it may be useful for those suffering from these conditions. In addition, CBD oils can help those who suffer from anxiety get a better night's rest. A lowered immune system and increased vulnerability to infection have both been related to poor sleep quality.
CBD oil or tincture is the most effective form of CBD administration for treating common cold symptoms. In most cases, CBD oils are taken sublingually and kept there for up to 60 seconds. In this way, the healing benefits may last anywhere from six to eight hours.
CBD may also be taken orally, either in gummy or capsule form, which is a wonderful method to start using CBD. This is because they are easy to use and have a consistent dose of CBD built in.
On the other hand, it's important to know that a full-spectrum CBD oil contains all of the cannabinoids and cannabinoids-like compounds found in the cannabis plant, while broad spectrum CBD oil has virtually none. Also, isolated CBD is the purest form of CBD.
Proper Dosage of CBD
CBD has not been recognized by the FDA as a therapy option. For this reason, CBD does not have a universally accepted dose. However, as a rule of thumb, it's best to ease into things. If you don't have any negative reactions, you can gradually raise your CBD dosage.
On the other hand, daily microdoses of CBD can be anything from 0.5mg to 20mg. The typical flu symptom of headache may respond well to these dosages. CBD may be useful for inflammation and discomfort when taken in amounts between 10 mg and 100 mg once day.
Moreover, CBD dosages between 25 and 175 milligrams per day have been suggested for the treatment of anxiety. A strong clinical response can be achieved at these doses. However, the researchers in this study only utilized CBD isolate, not a whole-plant extract, so your mileage may vary.
Possible Risks of Using CBD Oil
Harvard Health Publishing expresses concern in a published piece that customers may not know for sure what is in the product or if the dosage information is true because of the absence of regulation.
Some CBD vendors submit their wares for third-party testing, while others don't, leaving their customers in the dark about the exact components of the oil they're purchasing. Since the sector is currently poorly regulated, customers frequently have no idea what is in the items until they can get their hands on the findings.
Many people in the United States are at risk for a serious interaction between CBD oil and the numerous pharmaceuticals they already use. Not only may drug interactions reduce a medication's effectiveness, but they might also trigger unwanted negative effects.
The Legality Status of Using CBD Oil for Viral Diseases
Federal law no longer prohibits selling industrial hemp products with a THC content of less than 0.3% thanks to the passage of the 2018 Farm Bill. Although this is encouraging news, you should still research the CBD legislation in your state just to be safe.
Always keep in mind that CBD is illegal in several U.S. states. To prevent any legal consequences, you should familiarize yourself with the legislation of the various states.
Conclusion
CBD has caught the attention of the public when it comes to its potential therapeutic benefits, especially in managing symptoms of viral diseases. However, there could be risks that should be considered when deciding to use CBD for viral diseases. That said, it's better to consult your doctor first before taking any CBD products.