Recreational Cannabis Use Among Teens, Drops in Legal States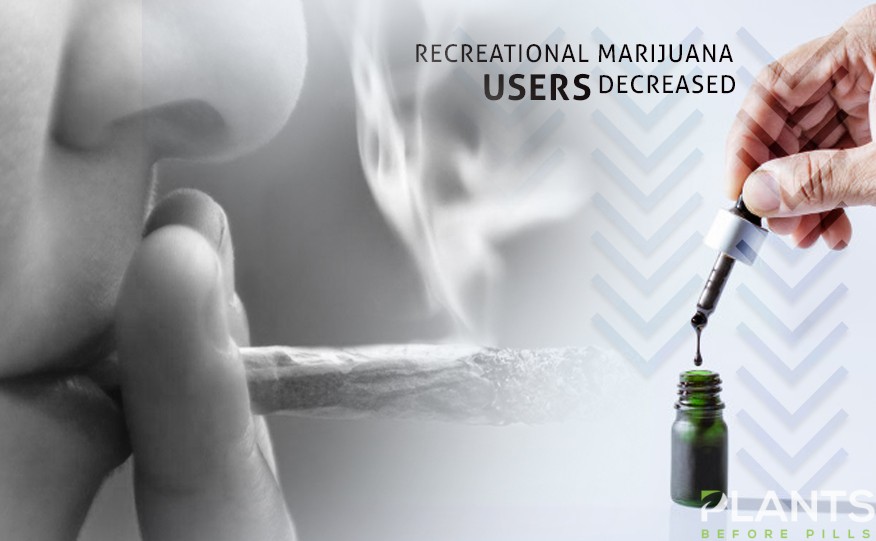 A recent study published by JAMA Pediatrics shows that the rate of cannabis use by teens has considerably dropped in states that have legalized recreational cannabis.
The researchers, composed of university economists, found that there has been an 8 percent decline in the rate of teens who have used marijuana for the last 30 days, and a 9 percent decrease in those of who have frequently used cannabis (at least 10 times) in states that have declared the use of cannabis to be legal.
Recreational Cannabis in Legal States
The study involved a thorough analysis of a data collection retrieved from Youth Risk Behavior Surveys. This covers 25 years of data involving more than 4.4 million teenagers since 1991.
"Consistent with the results of previous researchers, there was no evidence that the legalization of medical marijuana encourages marijuana use among youth," the authors wrote. "Moreover, the estimates reported [by the Youth Risk Behavior Surveys] showed that marijuana use among youth may actually decline after legalization for recreational purposes."
Mark Anderson, an agricultural economics professor at Montana State University and lead author of the study, clarified that the study showed medical legalization did not affect youth use of marijuana.
"Just to be clear we found no effect on teen use following legalization for medical purposes, but evidence of a possible reduction in use following legalization for recreational purposes," he noted.
In an email sent to Reuters, the researchers claimed that the results of the study suggest that the recent decline could be caused by the decrease in the number of cannabis sellers operating in the black market.
"It may actually be more difficult for teens to obtain marijuana as drug dealers are replaced by licensed dispensaries that require proof of age," Anderson claimed.  "Selling to minors becomes a relatively more risky proposition after the passage of these laws."
Even before the publication of the said study, several federal-backed surveys have already observed a consistent drop in the rates of youth using cannabis since the emergence of medical cannabis dispensaries around the U.S.
In a report from Leafly, a certain survey also found there is a 47% drop in cannabis use concerning seventh-grade students in California ever since the boom of medical cannabis dispensaries in the state.
In a post from the High Times, Rebekah Levine Coley, a professor at Boston College explained supposed that the legalization of recreational marijuana used might also have led to "increased parental supervision or discussions between parents and adolescents regarding the dangers of marijuana use."
Cannabis Courses Offered at Lake Superior State University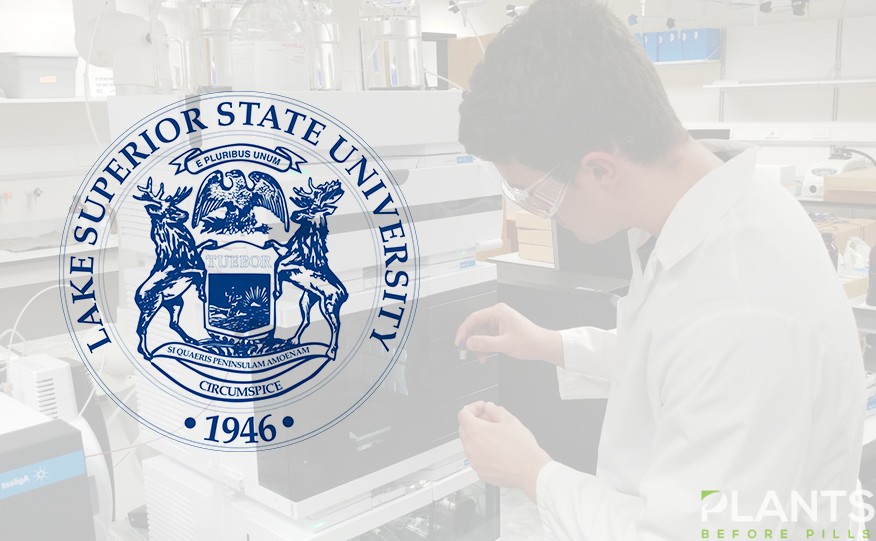 Students who are looking into getting a MJ-related degree can enroll in Lake Superior State University (LSSU). The university offers courses focused on the study of the plant including Cannabis Chemistry and Cannabis Business. LSSU is the only regionally accredited university for this particular chemistry course, said 9&10 News.
The program offers higher education on technical skills and tools to participate in what is known as "the country's fastest-growing fields." A student at the university, Kylie Trisch, said that they anticipate to "be a part" of the marijuana and scientific communities. Trisch is a senior majoring in Cannabis Chemistry and Environmental Science.
Partnership with Agilent
LSSU is able to offer these courses in collaboration with Agilent Technologies, which was announced back in August 2019. Agilent is a public research, development, and manufacturing company, aimed at studying and screening solutions for the medical and recreational applications of the plant.
As a result of this cooperation, LSSU established its Cannabis Center of Excellence (CoE), According to a report by Cannabis Science and Technology, the partnership seeks to "facilitate education and research" in the analysis and chemistry of the plant.
President of the university Dr. Rodney Hanley also said that the "strategic partnership is going to focus on the serious intellectual scientific inquiry" of the plant. Upon completing the course, Hanley expects their graduates to be able to contribute as qualified analytical chemists not only in the marijuana sector what also in the scientific community.
The university is known as the only institution in that region that received accreditation for this course. This means that it was able to satisfy a set of formal standards set by an organization within this region.
MJ Business program
Aside from chemistry focused on the plant, LSSU also offers a Cannabis Business course. The university's website said that this program is "designed for future managers, supervisors, and business development leaders within a commercial enterprise."
Students majoring in this subject are expected to combine basic business management principles to the nature of marijuana-related businesses. Moreover, students will learn about distinct issues that permeate the market.
Aside from LSSU other educational institutions have started offering programs related to the plant including the University of Maryland and Atlantic Cope Community College.
Meanwhile, LSSU Cannabis Chemistry student Justin Blalock said that studying under such programs come with misconceptions, especially with the stigma behind marijuana and its uses.
Medical Marijuana Now Free in Sicily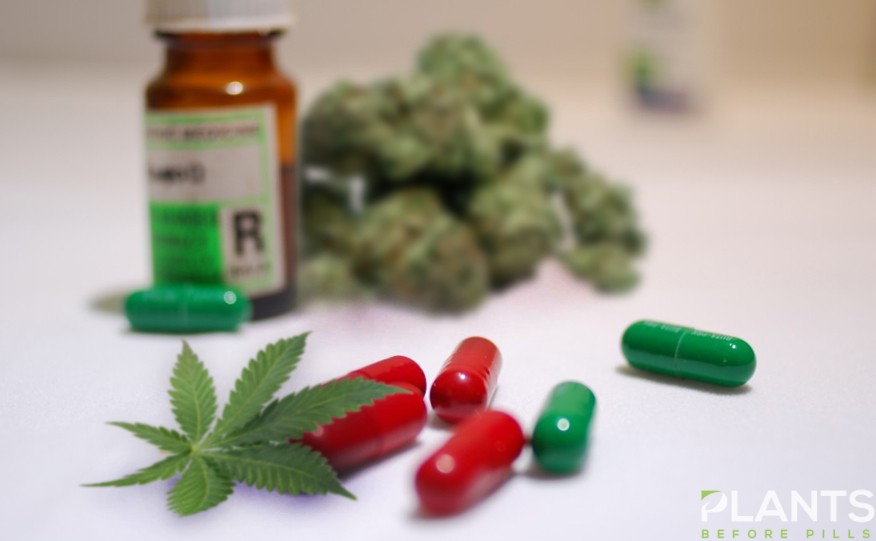 Medical marijuana is now free-of-charge in the region of Sicily, Italy.
The regional government of Sicily has just made medical marijuana more accessible to citizens after Sicilian health official Ruggero Razza signed a decree Tuesday that makes medical marijuana supplies free-of-charge to certain qualified program participants.
Under the said decree, the regional government of Sicily will now cover the medical cannabis costs of patients affected by chronic or neuropathic pain, cerebral palsy, or multiple sclerosis. This makes Sicily the latest region to join the ranks of national governments in EU who had passed laws that made cannabis treatment free to certain qualified patients. Among these include Ireland and the Czech Republic.
As part of the program, patients must present a doctor's prescription and purchase their medical cannabis products from licensed pharmacists, which could either get their supply from the Italian Ministry of defense or import the needed products from regulated growers abroad.
"The prescription of the drug must be made exclusively on the basis of a therapeutic plan lasting up to six months, possibly renewable," a report from News1 explained.
"Not all doctors will be able to prescribe cannabis, but only doctors employed by regional public health companies, specialists in anesthesia and resuscitation, neurology and pain therapy centers. Cannabis can be prescribed through papers for oral use (for the preparation of decoctions), papers and capsules for inhalation use (through specific vaporizers) and through oil for oral use," it added.
Cannabis in Italy
In 1999, Italian doctors have been allowed to prescribe medical cannabis to patients. However, it was not only until 2013 that medical cannabis has been formally legalized in the country. To date, while recreational cannabis is still considered illegal under international law, possession of cannabis for personal use has been decriminalized, and people who are to be caught with certain amount will be subjected only to fines and confiscation of documents, including driving license and/or passport.
The new law was introduced only weeks after the Italian Supreme Court ruled growing cannabis for personal consumption as legal – a decision that opposes a law introduced in the 1990s, which prohibits the cultivation and sale of marijuana.
The decision was said to be motivated by a prior case in 2013 involving an Italian man sentenced to a year of incarceration and fined with 3,000 euros after being discovered to had grown a pair of cannabis plants in his home.
In an opinion post published in December, the country's Supreme Court maintained that "at home, small-scale cultivation activities are to be considered excluded from the application of the penal code."
The latest decisions are expected to help boost the cannabis industry in the country.
Cann Social Tonics Gains $5m in Funding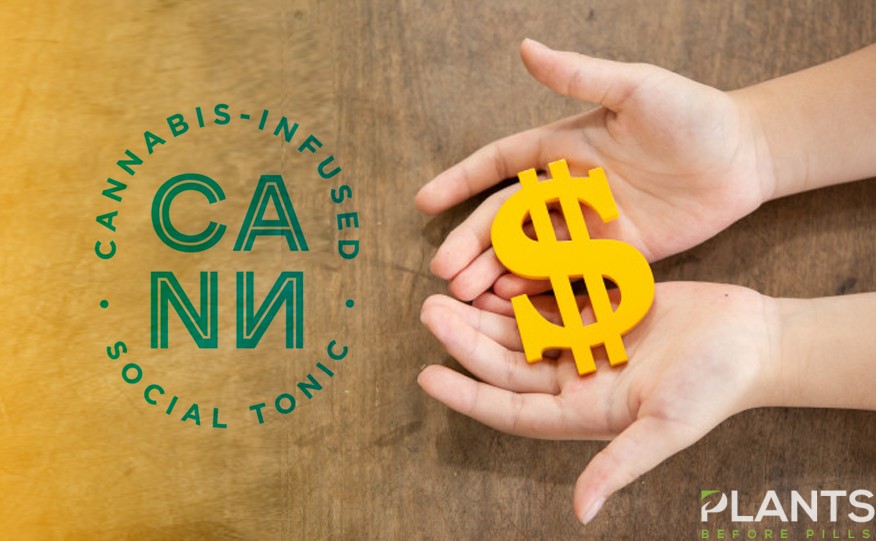 Los Angeles-based cannabis-infused drink producer, Cann Social Tonics, announced its successful acquisition of $5 million investment funding. The funding round was spearheaded by Imaginary and JM10, an early-stage investment firm and marijuana company, respectively.
Cann's beverages include 4 milligrams of CBD and 2 milligrams of THC. Unlike beer and other alcoholic drinks, this market offering is geared towards people who want to enhance socialization without the hangover, notes Forbes.
In a statement, the drink is said to be "uniquely designed to be approachable even for someone who has never previously considered cannabis as a part of their social lives – and appealing to that consumer is what it takes for a product to break the 'stoner' stigma and cross over into the mainstream," shares co-founder Luke Anderson.
As of writing, the continued success of Cann is astonishing, with the brand just having sold 150,000 of its beverages.
Both Anderson and fellow co-founder Jake Bullock shared that the initial public response toward their products is astounding, especially having sold out a couple of times. Despite their increasing popularity with target audiences, Tech Crunch reports that there are still regulatory and supply chain challenges that stand in the way.
JM10's investment in the cannabis-infused company allows it to expand its strong cannabis portfolio, with the likes of Lord Jones in its ranks. Founding partner JM10 Gregory Thomaier said, "Cann is unique in that its flavor profiles, ingredient purity and smokeless format sets the brand apart not only within the cannabis space, but also the beverage industry as a whole. We feel beverages like Cann provide the perfect product for the cannabis-curious."
Meanwhile, Forbes reports that Cann is Imaginary's first foray into marijuana investment markets and opportunities. Prior to this cannabis-infused drink maker, Imaginary only reportedly invested in renowned direct to consumer brands, including Daily Harvest, Everlane, Glossier, Reformation, and Kim Kardashian-West's Skims.
According to Forbes, the $5 million seed investment round is slated to boost the growth of Cann's cannabis-infused social tonic throughout different parts of California. In addition, the business is expected to bring its offerings to other states this 2020, as well.
Cann Social Tonics also plans to use its funding toward growing its business in new legal markets. Moreover, the brand intends to intensify is production capacity, as well as investing in product development to meet the demands of its existing pool of clients and potential customers.