The 510 Thread Battery and Why It Is So Popular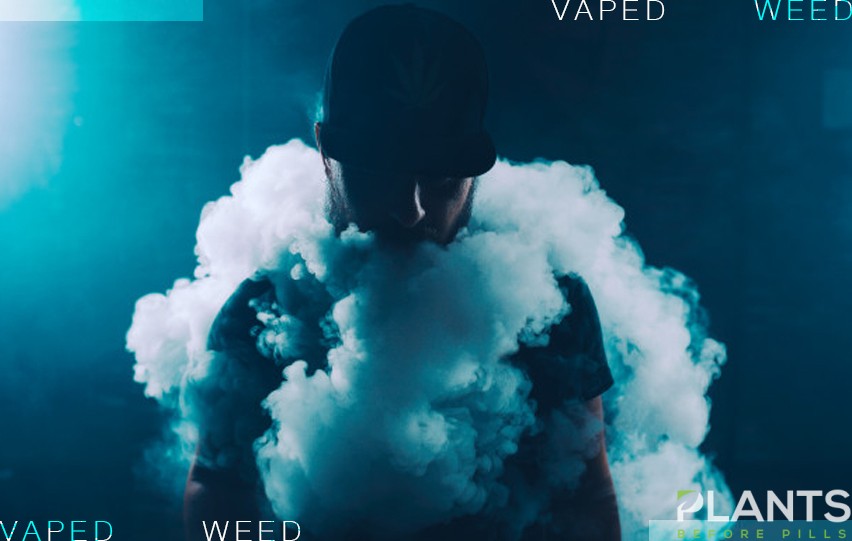 The 510-battery is a unit that is generally used for vaporizing either marijuana or nicotine. While the term "510" has become a generic name for vape pens and their components, the name is actually derived from the OG e-cigarette producers. The threaded connection used to join parts, "510" literally describes 10 threads at 5 millimeters. This kind of threaded connection quickly ended up being the default for most vaporizers, e-cigarettes, and vape pens, making it much easier to use the various cartridges and pens together. Now, most 510 thread batteries and cartridges are compatible with each other. A pre-filled oil cartridge screws onto a rechargeable battery base that warms the oil so that it can be evaporated and then inhaled.
Why are 510-batteries so popular?
One of the main reasons is the cross-compatibility between various vape batteries and cartridges. 510-batteries and cartridges will connect seamlessly. Many variations of 510-threaded cartridges and batteries (also different brand names) will function perfectly well with each other.
Another great benefit is that these battery and cartridge combinations are both lightweight and mobile. The size and shape of a 510-battery can vary; however, one of the most popular (and most portable) is the pen design. 510-batteries are also very discreet. Many 510-batteries and cartridges can fit in a pocket, and for those who prefer to keep their cannabis usage to themselves, plenty of 510-batteries and cartridges appear to look the same as e-cigarettes.
An additional benefit of a vape battery is that most have a timeout set right into their breathing cycle. This implies that the size and also heaviness of smoke are controlled by both time and temperature. Dosage monitoring is vital for people to use cannabis for specific medical conditions, microdosing, or those exploring their tolerance degrees.
Features vary from vape pen to pen, some will immediately activate when puffed and also others require holding down a switch, in addition to a myriad of other alternatives as well as style information that supply fringe benefits.
Utilizing A 510-threaded Battery: Tips & Techniques
Setting up and using a 510-thread battery is easy. Some batteries come pre-charged while others require a charge first. Once fully charged, just screw on a cartridge of your choice and you're good to go!
In cooler environments, oil inside the cartridge might thicken. You can simply hold the cartridge in the palm of your hand few 1-2 minutes and that should be enough to bring back the original viscosity of the oil.
With regards to cleaning, 510-threaded batteries require very little maintenance. If any dirt or debris deposits appear on the threads, just clean it with a cotton swab dipped in rubbing alcohol.

Do you utilize 510 thread batteries? We'd love to hear from you on our Facebook page!
5 Common CBD Vaping Mistakes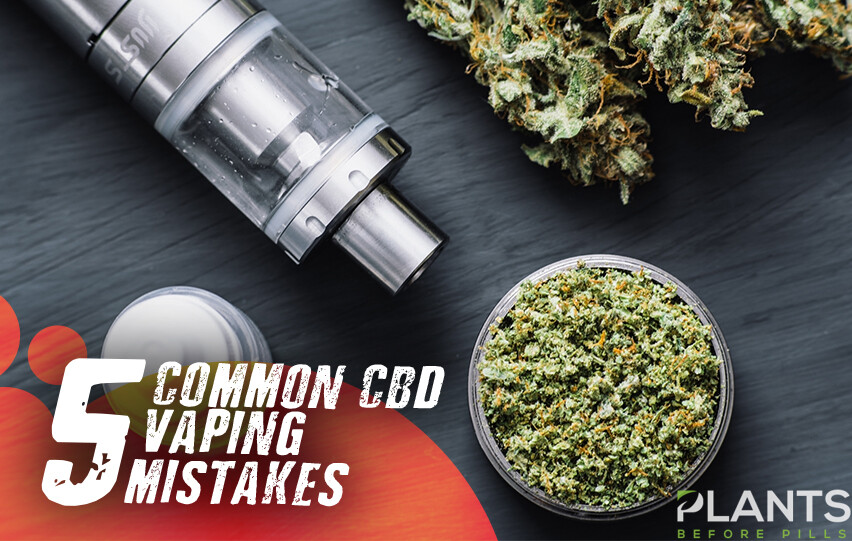 Vaping is one of the most preferred ways to consume CBD. However, if you're a beginner, there will be a tendency to commit one or a few of these CBD Vaping mistakes. Watch this video to have a better idea of how to vape CBD in the proper way.
Why Are Delta-8 THC Cartridges Becoming So Popular?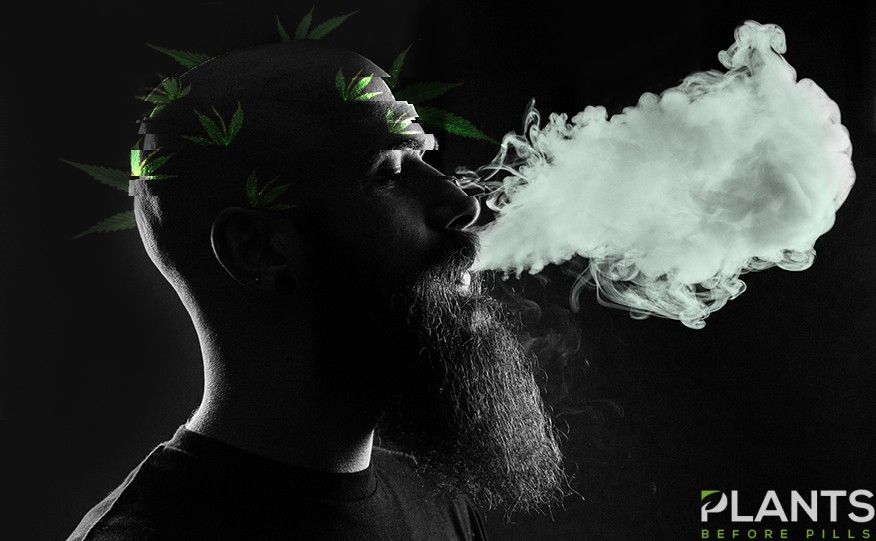 Fun Fact: When most of us think of THC from the cannabis Sativa plant or Hemp, we are actually thinking of Delta-9 THC. This particular form of THC is excellent however, it can ignite some rather unpleasant side effects such as anxiety, paranoia, and even dizzy spells for some people. For many, this is one of the main reasons they shy away from the consumption of cannabis. These ill-effects led many cannabis users to seek an alternative that didn't have as many unwanted consequences.
It was there where Delta-8 THC was born.
What is Delta-8 THC?
For some of you, I know your exact thoughts right now; "What the heck is Delta-8 THC anyways?". Well, let's jump right in with some context to help you understand why it has become so popular in recent years.
In short, Delta-8 THC is a form of THC that's touted to have a more subtle and smooth "ride" in terms of psychoactivity than it's sister THC type, Delta-9. Since the chemical bond that separates the two types are so similar, it's no wonder why they have very similar effects (with some key differences of course). Delta-8 tends to provide the user with more relaxation and focus than Delta-9 and is generally less potent. This type of THC profile may be desired for those who want to continue to be productive in daily activities while getting the best benefits along the way. Another advantage of Delta-8 THC is that it can stimulate the appetite when it's down. This is particularly helpful for those with diseases that require treatments that cause appetite suppression.
Additionally, many people experience less anxiety and more pain relief than they do with Delta-9 THC, along with a more relaxed high. There is no substantiated evidence that concludes these claims are valid, so taking their observations for face value is essential. These are just generalizations of people who have been asked in the past.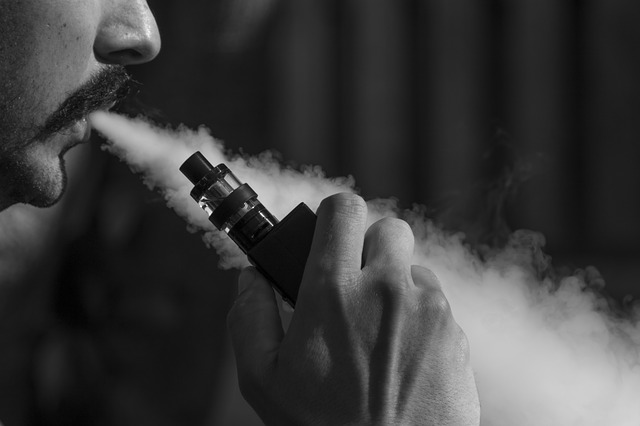 Why Do People Seek Delta-8 THC Cartridges Particularly?
Cartridges are convenient and less odorific than traditional smoking. Simply attach a power supply, which is usually a rechargeable battery pack, and away you puff. So with these added benefits, it's quite clear to see why people are rushing to online retailers or local shops that carry Delta-8 THC cartridges. Get all of the great benefits of vaporizing marijuana without the nasty side effects. This has led many marijuana companies to add this product variation to their inventory offerings, and the consumer has eaten this up. As the popularity continues to increase, look for more companies to produce this variation and more shops and online retailers to stock it.
Conclusion
As labs become more sophisticated and science continues to advance, there is no doubt that Delta-8 THC will be one of the mainstream ways recreational and medicinal users alike will seek to consume over Delta-9. With all of the added benefits, such as a more smooth "high" and less paranoia/anxiety, it looks like Delta-8 THC is here to stay.
Have you tried Delta-8 THC before? We'd love to hear from you on our Twitter page here.
Make Your E-Liquid Taste Better With These 5 Tips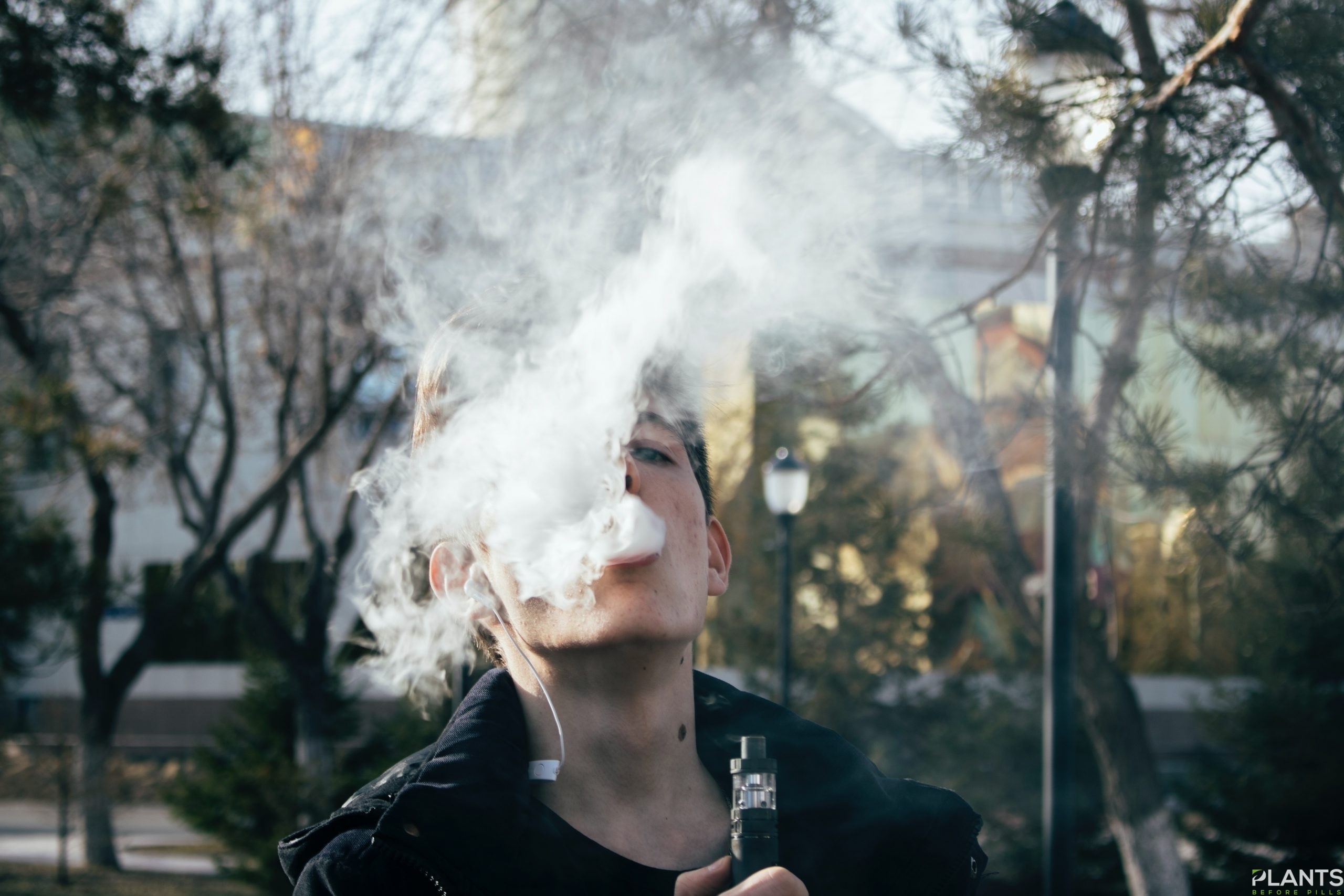 So, you switched from smoking to vaping to quit the nasty habit and are new to this whole vaping thing. There are so many liquids, flavors, and devices to process. In its essence, vaping is designed to allow you to have fun while experiencing a wide range of different flavors.
While finding your favorite e-liquid is one of the very first steps toward becoming an avid vaper, this is just the tip of the iceberg. From providing an intense throat hit to creating massive clouds of vapor, vaping will provide you with many fantastic moments without a doubt.
So, while you're at it, having the time of your life, you should try to make your e-liquid taste better. Since there are over 450 vape brands out there offering the best e-liquid with over 7,000 different flavors, the following tips should help you enhance your e-juice taste.
1. Use Customizable Mods
Every vaping kit has its own unique properties and features, the most important ones being the temperature and wattage ratings that ensure your device functions properly. The first step to make your e-liquids taste better is to dry different wattage levels and temperatures.
This approach can help extract the best flavor from your juice. So, choose e-cigs with a range of wattage settings and temperatures to discover what works best for your vaping needs.
2. Reduce Nicotine Levels
Smokers know the unique taste of nicotine. Since high nicotine levels can make or break the taste of your e-juice, you can enhance your flavor by reducing the nicotine level. Nicotine is known to have a stronger taste than the flavor of your e-juice.
Those who are smokers, but are fond of vaping too, prefer liquids with high nicotine levels, as it surpasses the taste of e-juice and provides the much-needed, harsher throat hit. The more you lower down the nicotine levels, the more you allow your e-liquid to shine bright and release its full
flavor with each puff.
Many vapers are now into sub-ohm vaping, as it allows them to get the same vaping satisfaction with much better flavor without the need to use high nicotine liquid.
3. Get Your Vape Right
When it comes to getting your vape right, it all comes down to choosing a vape with the clearomizer with bottom coils or top-class atomizer. Clearomizers allow you to avoid getting your liquid absorbed upwards. Go with the tanks that provide more intense flavors. We recommend you use glass tanks, as plastic tanks alter the flavor.
You can also consider mixing different liquids. If you keep changing flavors, you'll have a better chance of finding the mix that works for you the most. Vaping the same juice repeatedly makes your taste buds used to its flavor, a condition that is otherwise known as vaper's tongue.
The best way to get rid of it is to constantly keep changing the juices until you find the mix that satisfies your taste. It's also worthy of mentioning that you should keep yourself hydrated at all times, as this helps you experience the best flavors to the maximum.
The last thing you should know about choosing the right vape is to pay special attention when choosing the right wick and coil. Many vapers fail to realize the importance of these two components, but they play a large role in your vaping experience and hitting the right kind of flavor.
Organic cotton wicks are the best for getting the best taste as they are made up of natural fibers. These fibers are completely free of any residue, fertilizers, pesticides, and other harmful chemicals. Coils, on the other hand, are best when made up of non-reactive metals.
If your budget allows you, we recommend you go with nickel coils as they don't spoil your liquid's flavor by imparting a metallic taste to it.
4. Maintain Your Vape
Maintenance is vital to your vaping experience. You can't expect to get the most out of your juice if you don't keep your vape mods clean. Vape devices need constant maintenance due to the build-up of e-liquid residues. To avoid this imparting a burned taste to your juice, simply clean your device
once a week.
5. Protect Your Liquid
The last tip, but equally important as all the previous ones, is to keep your juice constantly protected by storing it properly. E-juices are sensitive to heat, air, and light. In other words, you need to store your juice in dark containers in cool places to intensify the flavor.
Let your juice sit there for at least 7 days as this can also improve the flavor. To make sure you prevent degradation of the liquid ingredients in your juice, watch out for those expiration dates. We also recommend you let your juice steep.
It can significantly improve the blend of ingredients, resulting in a much better flavor. Some flavors take up to two months to release their real flavor, so don't feel afraid to experiment.