The Best Place To Buy Weed In Pai Thailand (2022)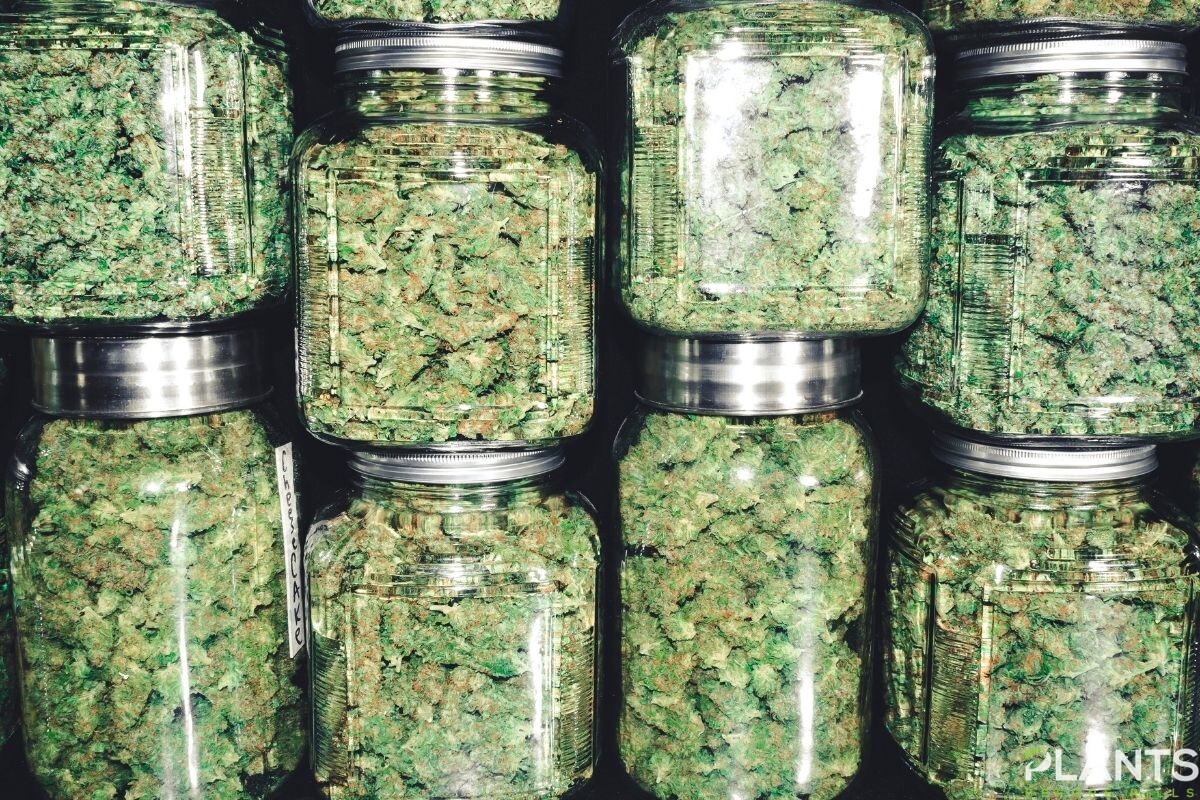 If you are looking for the best place to buy weed in Pai, Thailand, look no further! We recently took a trip to this sleepy, laid-back town in the north of Thailand and had a wonderful time getting back in touch with nature and people with open minds and hearts. Pai is a small town that has a strong hippie vibe. It's known as the "hill-tribe" capital of Thailand because it has the most significant number of hill-tribe people living there. The city has many natural sights, including waterfalls, caves, and mountains. It is a great place to visit if you are looking for a chill vacation and want to enjoy the beauty of nature around you. Pai has become popular with backpackers and travelers who enjoy hiking or relaxing at one of its many hot springs.
This post will highlight a place with the best overall vibe (think Great Scenery, Great Employees, and Great Bud!) in Pai to relax and get your cannabis fix.
Read on for more details on weed shops in Pai!
Introduction
Pai is a sleepy little town in Northern Thailand, and it is home to friendly locals and beautiful nature. This lovely area enjoys some of the best weather in Thailand all year round. It's a great place to go when you want to get away from the hustle and bustle of Bangkok or have an even more relaxed experience than in Chiang Mai, a larger city located about 3 hours south of Pai.
Pai translates to "charming girl" in the Thai language, and it surely lives up to its name. It's a small town where you will find friendly people, great food and drink options (including coffee shops), and breathtaking views from your hotel room window or while on a hike through the mountains nearby! Most importantly, though: you'll be able to buy weed here without any problems with the authorities.
Why is Pai, Thailand so Popular?
Many people travel to Pai from Chiang Mai as a relaxing stop in their travel journey. Though, the stunning views and immaculate vibes come only after a challenging journey. The trip up to Pai from Chiang Mai consists of nearly 800 turns through the winding mountains of northern Thailand. It takes 3-3.5 hours via Bus/Van, and the ride is not for the faint at heart. If you feel brave enough to take a bus or van to Pai, make sure not to eat a heavy breakfast or lunch before the trip. If you get motion sickness easily, consider taking medicine like Dramamine before departure. Additionally, if you can get to the bus depot early enough, please request to sit in the front seat or seats closest to the front of the van/bus. This will allow you to look out of the front windshield and better grasp the land, helping you maintain your sense of direction and balance and not get sick.
If you're an adventure seeker and love to take in the scenery of the journey in its full glory, taking a motorbike can prove to be a fascinating journey. If you do decide to take a motorbike up, here are a few things to consider to prepare for your trip:
Gas up before and during the journey, just in case. As you leave Chiang Mai, there are several gas/petrol stations before you get on the main road into Pai. It would be wise to fully gas up your motorbike before heading out and then topping up around the halfway point. It's always better to have more than enough than not enough, and it would not be a pleasant time getting stuck in the mountains.
Get a powerful motorbike. If you are traveling solo with minimal luggage, let's say a normal-sized backpack, a 125cc (Honda Click, Yamaha Grand Filano, etc.) will be acceptable to take. If you are traveling with 2 people, as we did, I rented a different bike (Yamaha NMAX 155cc) to ensure we could make some of the steep climbs with no issues.
Make sure to plan for any contingencies. What I mean by this is to ensure you have contacts on both ends that you can notify in case of an issue while traveling. I let my apartment in Chiang Mai know I was going, the dates I would be gone, and approximately when I would be on the road. I did the same on the way back with the hotel I stayed at in Pai. I took a camera picture of the phone number and programmed it in my phone so that it would be readily accessible when I needed it, without fumbling around trying to locate it. I also messaged the motorbike rental company just before leaving to and from in case there was an issue with the bike. I think it's very wise to do this as it can save you a lot of time and struggle in the case of a problem.
Roads can be slick when wet. It's still rainy season here, which means the areas get at least "some" rain nearly every day. If you travel during rainy season, as we did, the trip may require some additional planning. I made sure to check the forecast a few days before the journey to see when the best time and date would be to drive. If there was rain forecasted in the afternoon, I ensured I was on the road early in the day to avoid it. Also, the conditions on the mountain can change anytime, so if it starts raining, you decrease your speed significantly and have a raincoat handy. The road can be very slippery, and you only have 2 wheels if you're traveling via motorbike.
Wear long sleeve clothing and driving gloves. When driving steep and winding roads, there is an increase in falling off the bike. You will notice nearly all the locals or people who have made the journey before are wearing long sleeves and long pants, along with driving gloves. One reason doing so is good is because it tends to get chillier the higher you are up in elevation. Still, another reason is that if you do happen to take a spill, the road rash would be significantly less severe if covered by a layer or two of clothing. The clothing acts as a protective barrier to any dust, dirt, gravel, and other debris that could get logged into your skin during a fall. If that happens, you will need to visit a nearby hospital or wound clinic, where they will most likely need to scrub out all of the road grime, which is extremely painful. Avoid this by simply wearing layers of clothing or other protective gear.
Wear a good helmet. This should go without saying. Your head is prone to injury while riding, so ensuring you have a good helmet is critical. I recommend one that covers the ear or one that is full-faced so that your entire head is protected. The half-shell ones that do not go over the ears are not enough protection (in my humble opinion) for a journey like this.
Wear sunscreen. You will most likely be on the bike for 3+ hours, and the sun can really wear on you. Take precautions, so you don't get burned by it during the drive up or down.
Drive slowly! Last but not least, Drive Slowly! I can't stress this point enough. Higher speeds create less reaction time when dealing with turns, gravel on the road, or other vehicles. If you are going too fast, you have less time to make adjustments to keep yourself safe. When going around sharp turns and blind areas, I would suggest maintaining a speed between 20-30 kilometers per hour.
What should I do while in Pai?
Pai Canyon is a great place to get away and relax, but it's also suitable for a day out with the family. It's relatively easy to find and can be accessed by foot via stairs or by car.
The first thing you should do when you arrive at Pai Canyon is find yourself a nice spot under one of its many trees, grab some food from one of the vendors who will probably offer to sell you something (they are friendly), then sit back and enjoy the scenery!
Three things, in particular, make Pai Canyon special: the views, the wildlife, and the people! If you want to take photos at this place, ensure your camera has good zoom capabilities so that you don't miss any details like birds flying or monkeys jumping on top of trees. You might even meet some interesting characters along your way, such as elephants walking through town or monks walking across fields where cows roam freely.
Walking Street is Pai's main drag. It's a great place to meet people and is packed with shops, bars, and restaurants. There are also plenty of hotels on Walking Street. The area is lively at night when all the different bars open their doors.
The street has many places where you can eat cheap Thai food, such as noodle soup or Pad Thai noodles with chicken. There are also more western-style restaurants and even a really good Indian cart. You can also find sushi and gyoza here that serve various types of Japanese food, like sushi rolls that cost between 70-120 THB ($2-$4) per plate, depending on what type of filling you choose (rice wrapped in seaweed).
Pai hot springs are a popular place to relax and soak in some warm mineralized water. There are several in the area and even one located right on the main street, so it's super convenient if you're on foot or riding your bike around town.
Tha Pai Hot Spring has several pools of different temperatures: one reserved for those who want just to dip their feet in, one for swimming laps, and two more extensive areas with varying degrees of temperature depending on what you're looking for.
Cannabis origins in Pai
The mountains of Southeast Asia are sometimes considered the birthplace of marijuana. The locals use marijuana to relieve pain and treat disease and illness, as well as recreationally. They also use opium for similar reasons but focus more on medicinal than recreational uses.
For example:
When a person gets sick from diarrhea or stomach problems, they will often smoke a pipe filled with marijuana leaves mixed with tobacco (or other herbs) to remove the pain.
If someone has an infected wound on their leg or foot, they may apply some opium paste onto it so that it can heal faster and reduce inflammation at the same time.
With a long history of medicinal use, Thailand is no stranger to marijuana, however, it's only recently that the use and sale of marijuana in Thailand has transitioned into mainstream and recreational. You can now find a dispensary in most neighborhoods, and it can leave you thinking…
Is Weed Legal in Thailand now?
As of the 9th of June 2022, the use and possession of marijuana and hemp have been decriminalized in Thailand. However, it is essential for tourists visiting the country to be aware of the rules and regulations surrounding cannabis use. Marijuana and hemp have been designated as controlled plants by Thailand's Ministry of Public Health, meaning that they can be legally consumed for medical and health purposes. Possession and use of cannabis are restricted to people aged 20 years and above unless they have a doctor's permission. THC is the primary psychoactive compound in marijuana, and the FDA has removed cannabis with extracts containing no more than 0.2 percent THC from its list of banned narcotics. Extracts containing more than 0.2 percent THC are still illegal in Thailand.
Notably, smoking cannabis in public is still forbidden and carries a potential penalty of three months in jail and a 25,000 baht fine. The new cannabis policies permit production and consumption solely for medical or health-related purposes, not recreational purposes. The importation of products containing cannabis and hemp extracts and hemp-derived products, as well as any parts of cannabis and hemp, into Thailand, is illegal. Households can cultivate plants at home by registering on the designated application, and companies can also farm the plant with a permit.
You can buy weed across the country, but Pai is one of the best places to do so because of its location and the quality of high you'll get. In Pai, it's easy to find a place that sells good quality weed at reasonable prices. Weed laws are still new, so check local guidelines on consuming weed in Thailand before you go. Since the laws are so new, some changes happen weekly and sometimes even daily, so you want to ensure you have the latest information on the weed laws of Thailand before indulging, just to be safe.
A Note About Consuming Cannabis In Thailand
The legal status of cannabis in Thailand is an interesting one. Cannabis is illegal in Thailand, but the country has a long history with the plant and its use. The plant was historically used by monks in Buddhist temples before they were outlawed under British rule. In fact, there are still many places where you can buy weed in Pai that are built around this history of cannabis use.
Cannabis is illegal to consume in Thailand, although growing and selling it have been decriminalized since 1976 (although you cannot legally sell it). The sale of recreational marijuana products such as edibles or topicals has not been legalized yet but may soon be part of a more significant legalization effort. That effort would also include medical marijuana products like oils and tinctures; these will likely be sold at specialized shops rather than pharmacies like some other countries have done when legalizing edibles or topicals only (e.g., Canada).
Best Place To Buy Weed In Pai – Best Quality & Selection of Cannabis in Pai
Pai is also known as "the cannabis capital" of Thailand because it has some of the best weed in all of Southeast Asia. If you're planning on visiting Pai sometime soon, there are only two places that combine great views and great weed.
1st Place: 2 Huts
It's hard to find a place where you can walk into a shop and get the exact product you want. In Pai, there is only one place that does it right! The best place to enjoy a beautiful sunset and great weed is 2 Huts. They have both high-quality strains and excellent prices. If you're looking for something specific in terms of strength or effects, they'll be able to help you find what works best for you.
2nd Place: Paradise Bar
To some, this hippie hangout spot might be just a shack in the rice fields, but to others, it certainly lives up to its name. From stunning views of the mountains to the delicious food cooked in a cooking school located on the same property, to even better weed and a cozy place to enjoy it. Surrounded by rice fields, this place is known for its sunset views, fire show performances, and great vibes.
Conclusion
We hope you've found this guide helpful and that you will have a fantastic time if you decide to visit Pai Thailand. Whether you're looking to escape the winter blues or want a new place to explore on your travels, Pai is a great option! We'd love it if you could share our blog with friends who might be interested in going there too. Thank you for reading, and please feel free to leave a comment below if you have any questions or comments.
The Ultimate Guide to Buying Bongs Online: What You Need to Know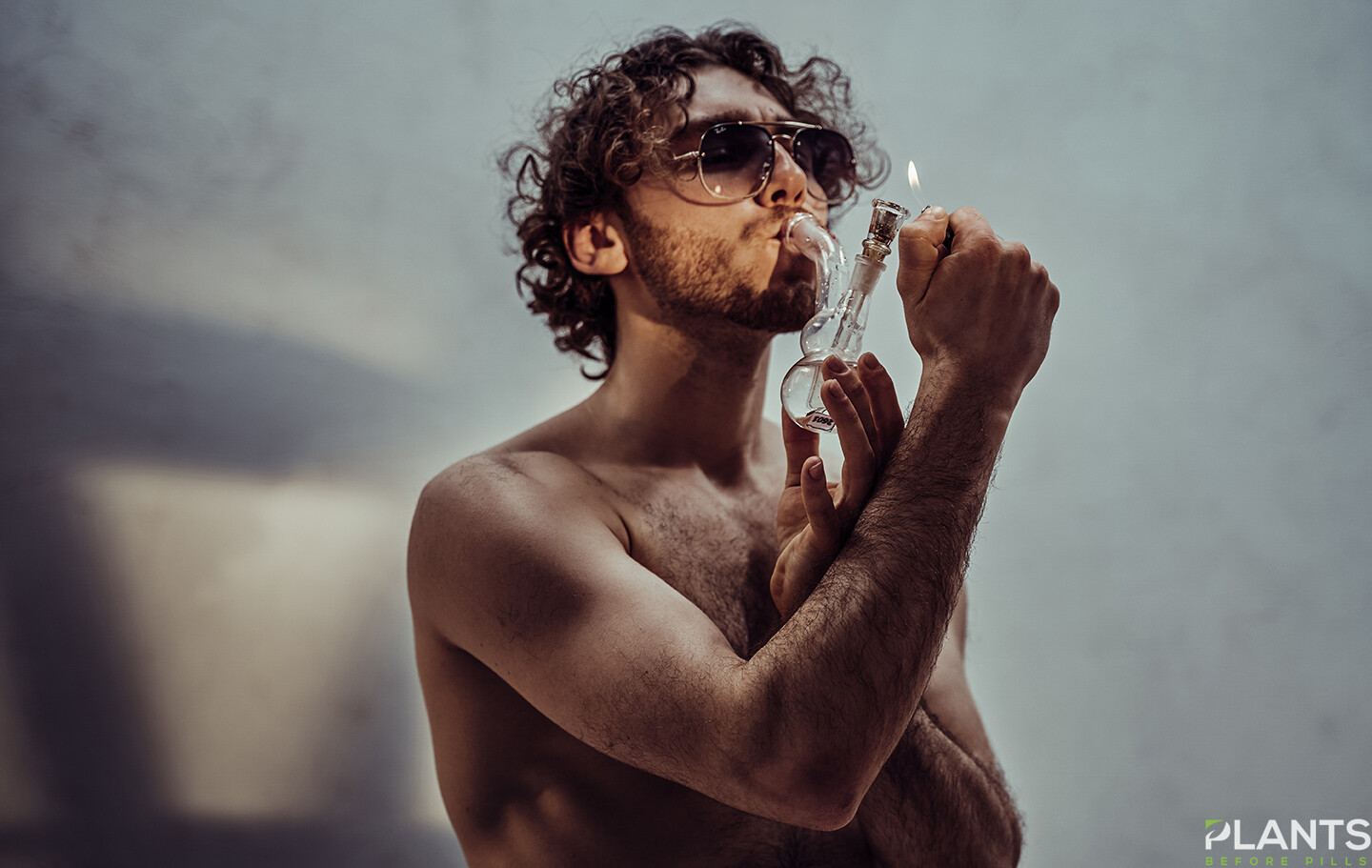 If you're an avid smoker or simply looking to expand your smoking experience, buying a bong online can open up a world of possibilities. However, with so many options available, it's important to know what to look for to make an informed purchase. In this ultimate guide, we'll walk you through everything you need to know to buy bongs online.
First and foremost, it's crucial to consider the material of the bong. Glass bongs are a popular choice due to their durability, ease of cleaning, and ability to provide smooth hits. On the other hand, acrylic bongs are more affordable and less fragile, making them a suitable option for those on a budget or who prioritize portability.
Next, consider the size and design of the bong. Bongs come in various shapes and sizes, from classic straight tubes to intricate percolator designs. Larger bongs with more percolators can provide cooler and smoother hits, but they may also be less portable. Think about where and how you plan to use your bong to determine the ideal size and design for your needs.
When purchasing a bong online, it's essential to research and choose a reputable seller. Read customer reviews and check for certifications or guarantees of quality. Look for online stores that offer discrete packaging to ensure your privacy.
Additionally, take advantage of the vast selection available online. Online stores often offer a wider range of bongs compared to physical shops, allowing you to find the perfect bong that suits your style and preferences.
Finally, don't forget to consider your budget. Bongs can vary greatly in price, depending on factors such as material, brand, and additional features. Set a budget range before you start browsing, and prioritize what features are most important to you.
In conclusion, buying bongs online can be a convenient and exciting experience if you know what to look for. Consider the material, size, design, seller reputation, and budget to make a well-informed purchase. With the right bong, you can elevate your smoking experience and enjoy smoother hits for years to come.
Exploring the Blue Dream Marijuana Strain: A Comprehensive Review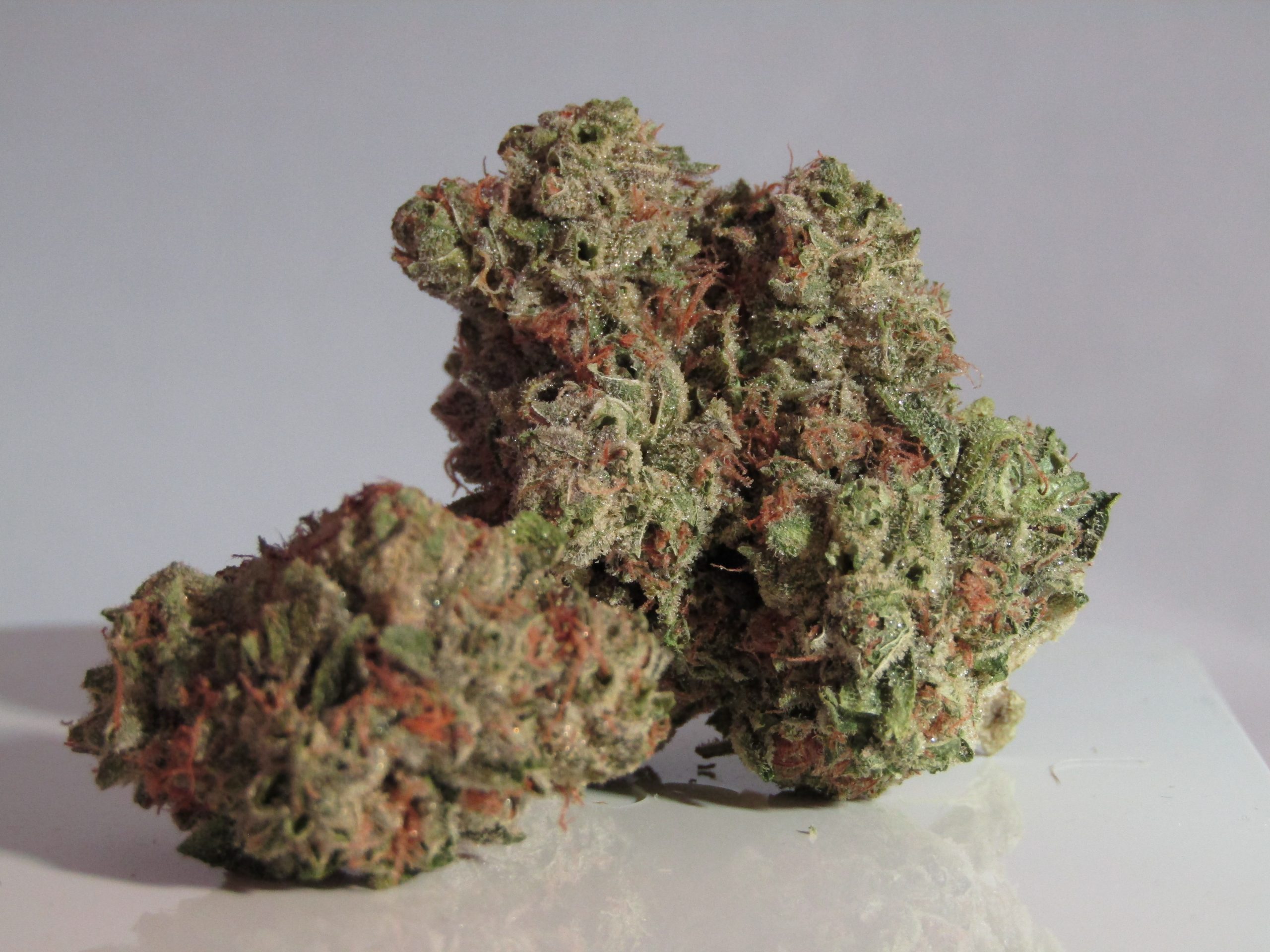 In the world of cannabis enthusiasts, few strains have gained as much popularity as the Blue Dream marijuana strain. With its exceptional blend of flavors, aromas, and effects, this hybrid strain has captured the hearts of countless users. In this comprehensive review, we'll delve into the characteristics that make Blue Dream a favorite among cannabis connoisseurs.
Origins and Genetics
Blue Dream is a crossbreed between the Indica-dominant Blueberry strain and the Sativa-dominant Haze strain. This genetic combination results in a well-balanced hybrid that offers the best of both worlds. The origins of Blue Dream can be traced back to the West Coast of the United States, where it quickly gained recognition for its outstanding qualities.
Appearance and Aroma
One glance at Blue Dream's vibrant and captivating appearance is enough to entice any cannabis enthusiast. Its dense, medium-sized buds are adorned with a beautiful array of colors, ranging from deep greens to hints of purple, all complemented by a generous coating of trichomes. When it comes to aroma, Blue Dream delights the senses with its sweet and fruity fragrance, often accompanied by subtle hints of earthiness and citrus.
Flavor Profile
The flavor profile of Blue Dream is just as captivating as its appearance and aroma. When consumed, users are treated to a delightful blend of berry and tropical fruit flavors, making each inhale a truly pleasurable experience. This harmonious combination is often accompanied by subtle undertones of vanilla and herbal notes, adding depth and complexity to the overall taste.
Effects and Potency
Blue Dream's effects are where this strain truly shines. Its well-balanced genetics offer users a unique experience that seamlessly combines the uplifting and energizing effects of a sativa with the soothing and relaxing sensations of an indica. The high begins with a euphoric and cerebral head rush, promoting creativity, focus, and an overall sense of happiness. As time goes on, a gentle body relaxation sets in, alleviating any tension or stress without inducing excessive sedation. This balance makes Blue Dream an excellent choice for both daytime and evening use.
Medicinal Benefits
Beyond its recreational appeal, Blue Dream also holds various medicinal benefits. The strain's uplifting and mood-enhancing effects can help individuals struggling with depression, anxiety, and stress-related disorders. Additionally, its relaxing properties make it a suitable option for managing pain, muscle spasms, and inflammation. Some users have also reported finding relief from migraines and headaches after consuming Blue Dream.
Cultivation and Availability
Blue Dream's popularity has made it readily available in many dispensaries and seed banks. It is considered a relatively easy strain to cultivate, making it a favorite among home growers. Its resilience to pests and diseases, combined with its average flowering time of approximately 9-10 weeks, makes it an attractive option for both beginners and experienced cultivators.
Conclusion
Blue Dream has earned its reputation as a cannabis strain that offers a well-rounded experience to users. With its captivating appearance, delightful aroma, and balanced effects, it's no wonder why it has become a go-to choice for so many enthusiasts. Whether you're seeking creative inspiration, stress relief, or simply a pleasurable experience, Blue Dream is a strain worth exploring.

If you are looking for more information about purchasing Blue Dream seeds online, simply visit SeedsHereNow.com
The Advantages of Buying Cannabis Online: Convenience, Selection, and Discretion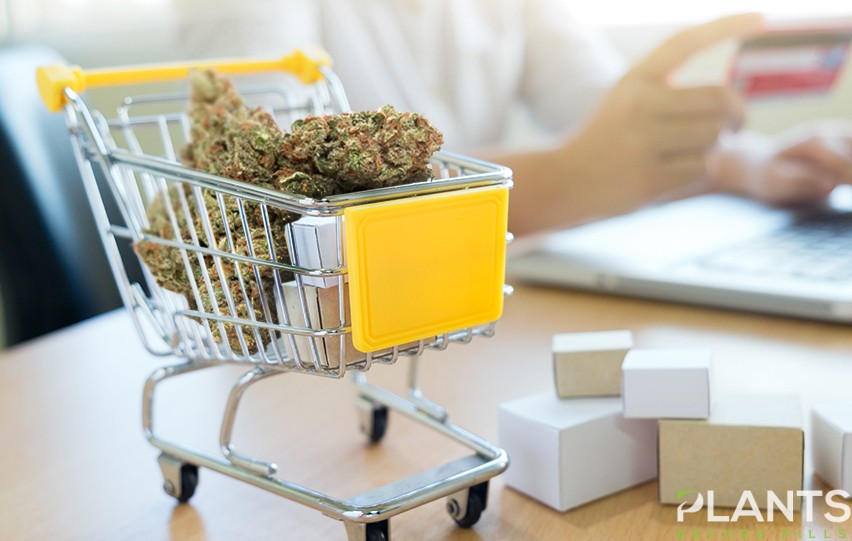 In recent years, the landscape of purchasing cannabis has evolved significantly, with the emergence of online dispensaries offering a wide range of products. This shift has brought about several advantages for consumers, making buying cannabis online an increasingly popular choice. In this blog post, we will explore the numerous benefits of purchasing cannabis online, including convenience, an extensive selection of products, and discreet shopping experiences.
Convenience: One of the most significant advantages of buying cannabis online is the unparalleled convenience it offers. Unlike traditional brick-and-mortar dispensaries, online platforms allow consumers to browse, compare, and purchase products from the comfort of their own homes. Whether you're a medical cannabis patient with limited mobility or a busy professional seeking a convenient shopping experience, online dispensaries provide a seamless and accessible solution. With just a few clicks, you can explore a vast array of cannabis products without the need to commute or adhere to dispensary operating hours.
Selection: Online dispensaries boast an extensive selection of cannabis products that surpasses what can typically be found in physical stores. Local dispensaries may have limited shelf space, leading to a narrower range of options. However, online platforms have the advantage of sourcing products from multiple suppliers, both local and beyond. This broader selection allows consumers to explore various strains, concentrates, edibles, topicals, and other cannabis-infused products. Additionally, online dispensaries often provide detailed product descriptions, including THC and CBD content, terpene profiles, and customer reviews, helping customers make informed decisions based on their preferences and desired effects.
Quality Assurance: Reputable online dispensaries prioritize quality assurance and work with trusted suppliers who adhere to rigorous standards. They often provide detailed information about cultivation practices, extraction methods, and lab testing results. This transparency allows consumers to make informed choices and ensures that they are purchasing safe and high-quality products. Additionally, online dispensaries are more likely to offer a wider range of organic, sustainable, and lab-tested cannabis options, catering to the preferences of health-conscious consumers.
Discretion: For many individuals, the discreet nature of purchasing cannabis online is a significant advantage. While the stigma surrounding cannabis is gradually fading, some people still prefer to keep their consumption private. Online dispensaries offer discreet packaging and shipping, ensuring that your order arrives in unmarked packages and protecting your privacy. This discreet shopping experience eliminates the potential discomfort or judgment that some individuals may feel when visiting a physical dispensary.
Customer Support and Education: Online dispensaries often prioritize customer support and education, recognizing the importance of guiding consumers through their cannabis journey. Many platforms provide live chat options, email support, or comprehensive FAQ sections to address any inquiries or concerns. Furthermore, online dispensaries often offer educational resources, including blogs, guides, and product descriptions, which can be valuable references for individuals seeking to learn more about cannabis, its effects, and consumption methods.
Conclusion: The advantages when you buy weed online are undeniable, offering consumers convenience, an extensive selection of products, and discreet shopping experiences. Online dispensaries provide a convenient and accessible way for individuals to explore different strains, products, and consumption methods from the comfort of their own homes. The quality assurance measures, customer support, and educational resources provided by reputable online platforms contribute to a safe and informed purchasing experience. As the cannabis industry continues to evolve, online dispensaries play a vital role in meeting the needs and preferences of consumers, empowering them to make informed decisions and enjoy the benefits of cannabis in a convenient and discreet manner.