Tips on How to Prevent Bud Rot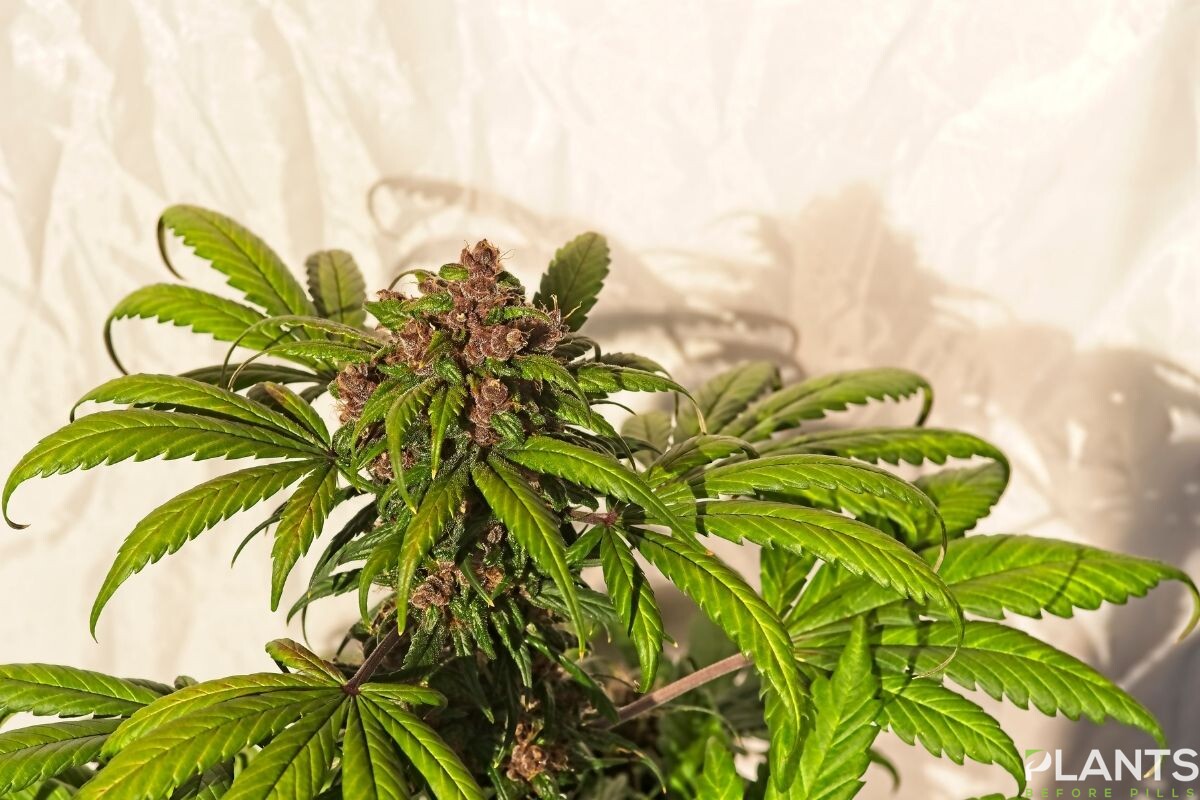 It is important to know how to prevent bud rot. Bud rot is one of the challenges every cannabis cultivator will face sooner or later. It is caused by fungi that robs your cannabis leaves and flowers of water and nutrients. When left unaddressed, bud rot can cause the death of your precious plant, which can be a huge disappointment for cannabis enthusiasts.
The good news is bud rot can be prevented and stopped. The key to doing so is proper care of the plant, especially elements that can cause the fungi, Botrytis bud rot, the most common type for cannabis.
Here are some tips on how to prevent bud rot
Control the Humidity
One of the main causes of bud rot is humidity. Moisture fosters a conducive environment for fungi to thrive and moisture forms in humid environments. Those who live in places with humid climates need to find a way to control the humidity. This is possible for indoor-grown plants.
However, those who grow cannabis plants outdoors need to take other steps to minimize moisture. Covering them with tarpaulins and other types of protective coverings can prevent them from getting in contact with moisture.
Proper Ventilation and Lighting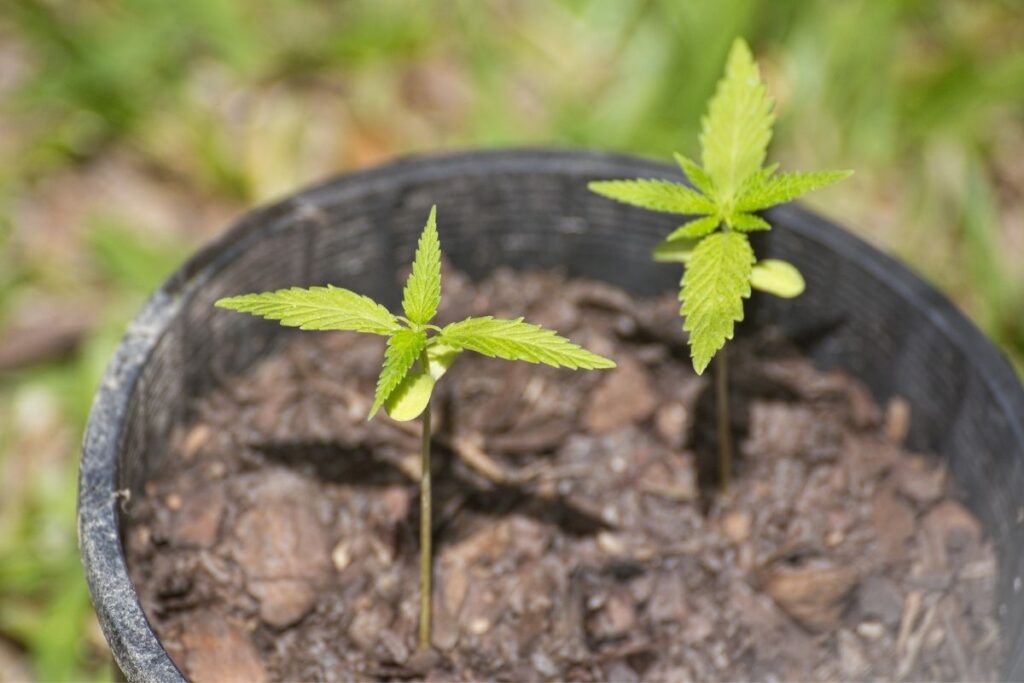 Humidity is part of temperature control, along with ventilation and lighting. Cannabis can be sensitive to temperature as both cold and hot environments can cause moisture. Ventilation and lighting can help minimize moisture. You can create an optimal space for your plants with the help of fans, air conditioning units, exhaust fans, and grow lights.
Inspect the Buds
The thing about bud rot is it can infect your plant early on but only manifests itself when the bud begins to bloom. So, your plant may already be infected but may not have obvious signs. All infect buds will need to be discarded as they may pose health risks for consumers and other plants.
The key to preventing the spread of bud rot is to inspect the buds early on. Discoloration of buds and leaves, darkened or dried colas are all indications of bud rot. It is best to remove them using sanitized tools to prevent the spread of the spores.
Buy Seeds for Strains Accustomed to the Climate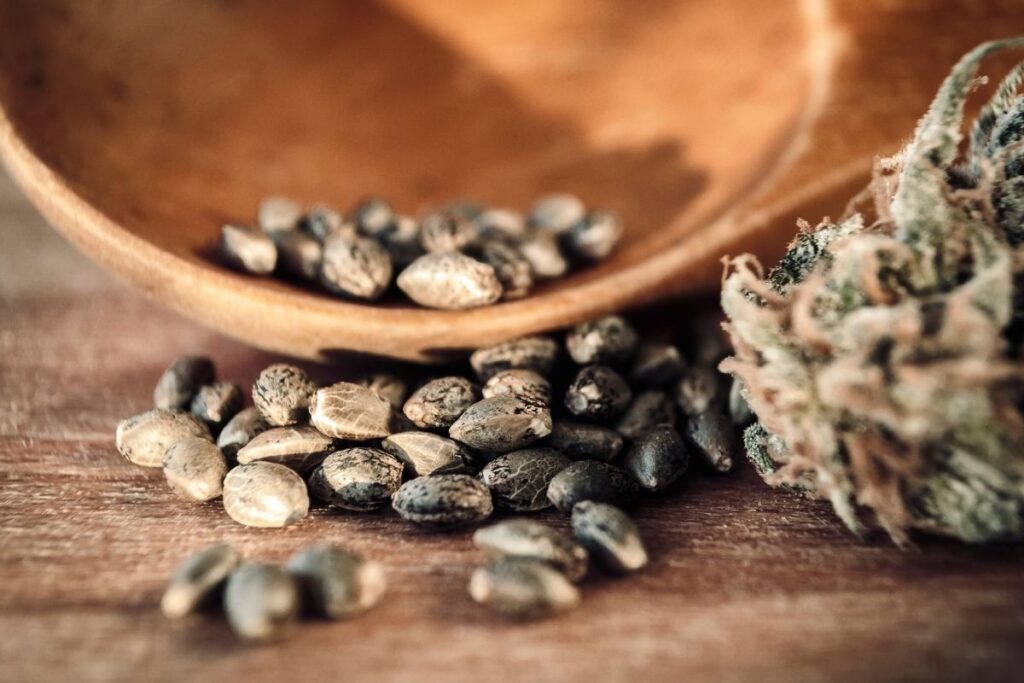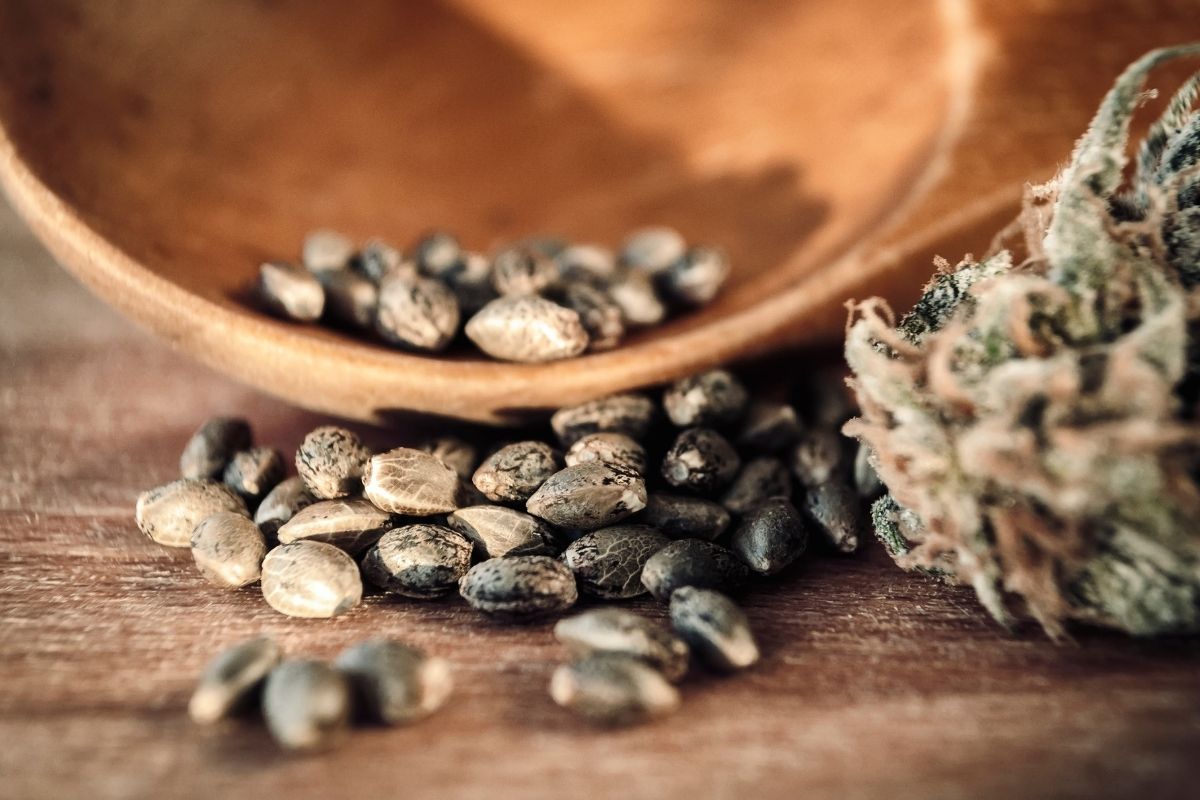 You cannot control the climate and the best way to go is to adapt. Instead of buying seeds for strains that grow best in conditions that you could not provide, the best way to go is to buy ones that are accustomed to the type of climate you have. This way, you can minimize temperature-related problems.
However, if you already had bud rot, you need to sanitize the space and sterilize your tools to ensure that no spore remains. Your new plants can thrive if they do not get in contact with remnants of the fungi.
Conclusion
Growers will encounter bud rot and the best way to address them is by prevention. If you are new to the growing scene or you have been at it for a long time, make sure to follow these tips for a more productive growing experience.
Is CBD Oil Good for Pets?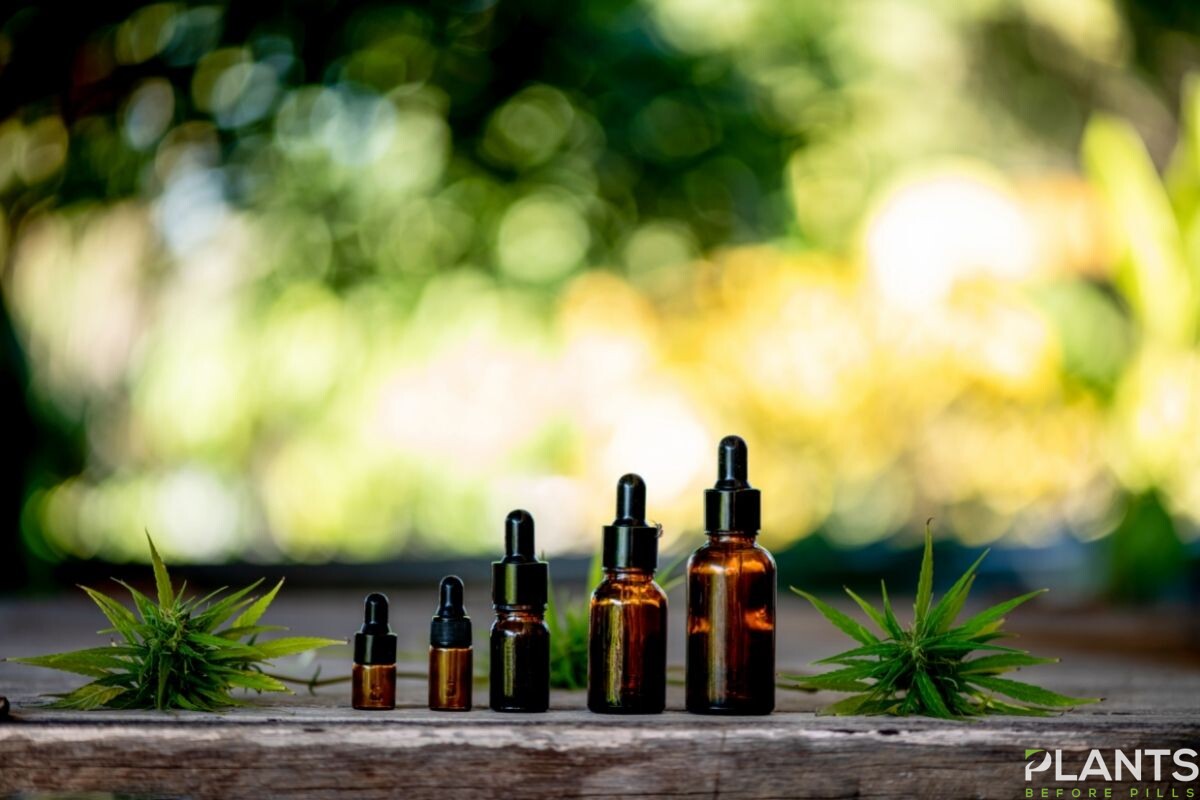 When it comes to CBD oil for pets, like with any other pet wellness fad, there is a lot of information circulating around online, and it's tough to tell what's true and what's not. Medical marijuana is a legal alternative in several jurisdictions for those suffering from seizures, discomfort, stress, and other conditions.
CBD for dogs, in the form of products like CBD oil for dogs or CBD dog treats, is naturally causing pet parents and vets to question if it might give the same advantages. You'll discover more about how CBD affects your dogs in this article. Continue reading.
How Does CBD Affects Pets?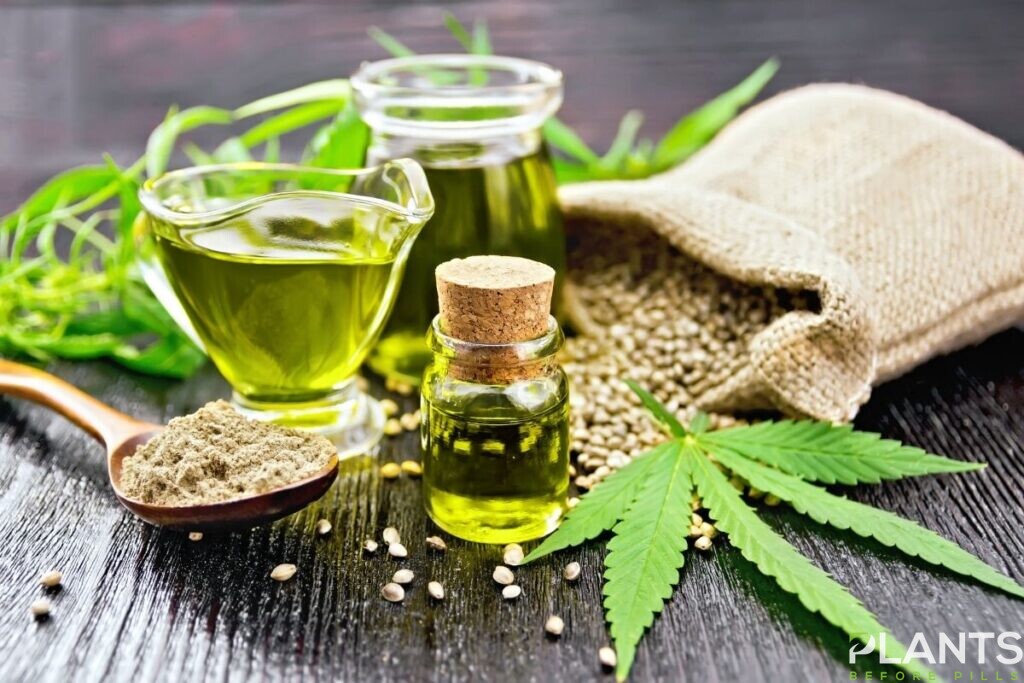 There hasn't been a scientific research on how CBD influences animals yet. Cannabinoids act with endocannabinoid receptors in the peripheral sensory neurological networks, which assist regulate bodily equilibrium and keep it in a healthy normal condition, according to experts.
Possible Benefits of CBD for Pets
CBD has been found to be very helpful to dogs in recent research. It helps dogs with anxiety, seizures, discomfort, and inflammation, as well as improving skin problems.
For pets, CBD may offer even greater advantages. It has been found to help with depression, stomach problems, glaucoma, insomnia, and other conditions in people. Because people and dogs appear to be influenced by CBD in similar ways, several scientists are now attempting to determine if dogs may benefit from CBD in the same ways as humans.
While there is no conclusive scientific proof that CBD may alleviate pain, specifically neuropathic pain, or assist control seizures in dogs, there is circumstantial evidence from dog owners that it can.
CBD is also utilized for anti-inflammatory qualities, cardiac benefits, anti-nausea effects, hunger stimulation, anti-anxiety effects, and perhaps anti-cancer advantages, according to Dr. Klein, but there is no convincing research on this application.
Look Out for the Risks
The efficacy and risks of CBD use in pets are still to be investigated. CBD has not been authorized by the US Food and Drug Administration, therefore there is no dosage schedule available. Reports appear concerning dogs becoming drowsy or sedated after receiving exceptionally high dosages of CBD, however these effects tend to go away eventually.
When CBD is given to a pet that is on an anti-inflammatory medicine like Rimadyl, it appears to have no pharmacological complications.
Any medicine or supplement has the potential to cause a negative response. When feeding your dog something new, it's usually a good idea to start with tiny quantities and then constantly monitor the results. Also, please consult your veterinarian before taking any action.
Choose the Right CBD Product for Your Pet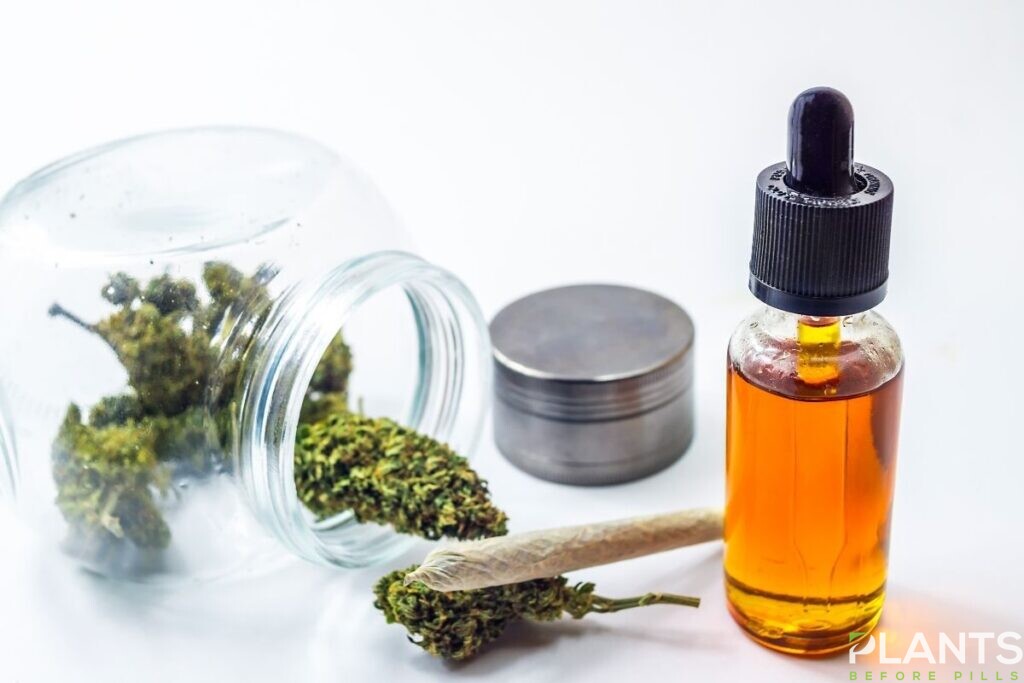 When it comes to administering CBD to your pet, there are several factors to keep in mind when looking for the finest CBD products. To begin, make certain you're feeding your dog high-quality CBD oil.
There are several firms that provide CBD oil for dogs, but only a few provide high-quality goods. They should be able to produce documents proving that their items have been tested. It's also a good idea to look into internet reviews to see if a company follows through on their claims.
Full-spectrum CBD oil is the finest CBD oil for pets. This is preferable to a product termed "CBD isolate." Full-spectrum CBD oil has trace quantities of additional useful cannabinoids that act in tandem with CBD oil to enhance its effect. Instead of CBD isolate, most doctors prescribe full-spectrum CBD oil for dogs.
Conclusion
CBD can be extremely beneficial to pet parents worldwide, since it offers several benefits for our canine companions. If you're unsure, see a veterinarian. There are many excellent CBD products available for your dogs; you simply have to search hard.
Holiday Marketing Tips for Cannabis Businesses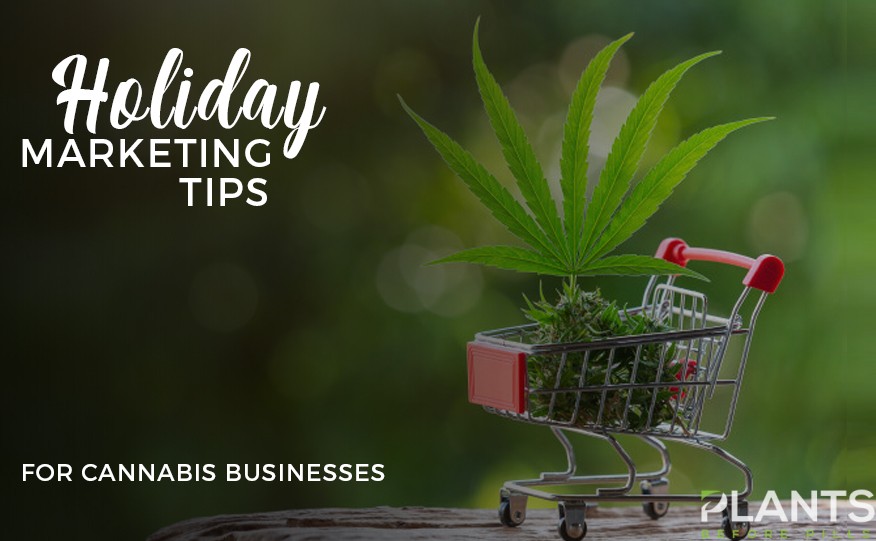 The holidays are just around the corner. And for most businesses – including cannabis dispensaries and companies – the holiday season is the most exciting time of the year. This is because family and friends are starting to buy their gifts in time for Christmas. For business owners, this article will help you implement proven effective cannabis marketing tips!
Cannabis businesses are not exempt from the holiday rush. As a matter of fact, apart from the renowned Hallmark holiday for cannabis-loving individuals, Christmas and the rest of the holiday season also provide ample profits for businesses. Many businesses ramp up their cannabis & CBD content to drive more traffic to their websites and their product offerings.
If you have a cannabis brand, now is the best time to launch your CBD oil products on the market. Apart from meeting the demand for cannabis also supplying consumers with a range of cannabis-infused products for Christmas. Wondering how you can take advantage of the holidays to effectively market cannabis products online? Check this list out.
Cannabis Holiday Marketing Tips
Use Eye-Catching Packaging
Let's start with the appearance of your product packaging. Your product may be just as (or even more) effective and safe than other brands but with bland packaging, your items are sure to be overlooked. This is why it is important to use attention-grabbing designs.
To do this, you need to conceptualize a design that not only conveys the message you want to send but also sells your brand. Because it is Christmas, you might want to release your items in a packaging that shows the merriment of the season. From including season's greetings to including images usually associated with the holiday, you can definitely have these themed designs on your packaging.
Ensure Freshness of CBD Products
When you market your products you want to make sure that you emphasize that what you are offering is fresh and safe to consume. Now, keep in mind that one of the most important aspects of marketing is ensuring that what you claim about the product is true.
So, make it a point to pick or develop a packaging technique that ensures that the items are completely sealed, preventing external factors from contaminating it. To let consumers know how fresh your product is, make it a point to include the manufacturing date on the label.
Properly Label All CBD Products
You also want to make sure that your products are properly labelled and this covers the compliance to regulations. Regulators find it important to have easily readable labels that immediately tells consumers that the product is infused with cannabinoids. Moreover, it is necessary to make sure that the packaging cannot be easily tampered with.
In the United States, state laws state that such products need to be inside child- and tamper-proof packaging. Moreover, you need to make sure that your labels clearly state that the items are CBD- or THC-infused, and with what percentage of both. Canada also has similar regulations. In fact, the country even has a standardized symbol to make sure that consumers know that the product they are about to buy is legitimate and compliant with related laws.
Green is In
In the current climate condition, many people are switching to green options. From reusable packaging to biodegradable ones, manufacturers and consumers are finding ways to minimize their contribution to climate change. Besides, what better way to celebrate the holidays than with products that are environment-friendly?
So, consider packing your cannabis and CBD products using green materials. You can opt for reusable jars and bottles, as well as biodegradable wrappers such as paper. If you also run your own dispensary, you can even establish a refill program that allows your customers to refill their reusable packaging, as long as this is legal in your location.
With the upcoming festivities, your cannabis business can definitely ride the tide not only of the holidays but also of the growing cannabis trend. With these marketing tips, you can leverage the season to boost your business, thus helping the cannabis industry.
How Using CBD Oil Can Lead to Better Sleep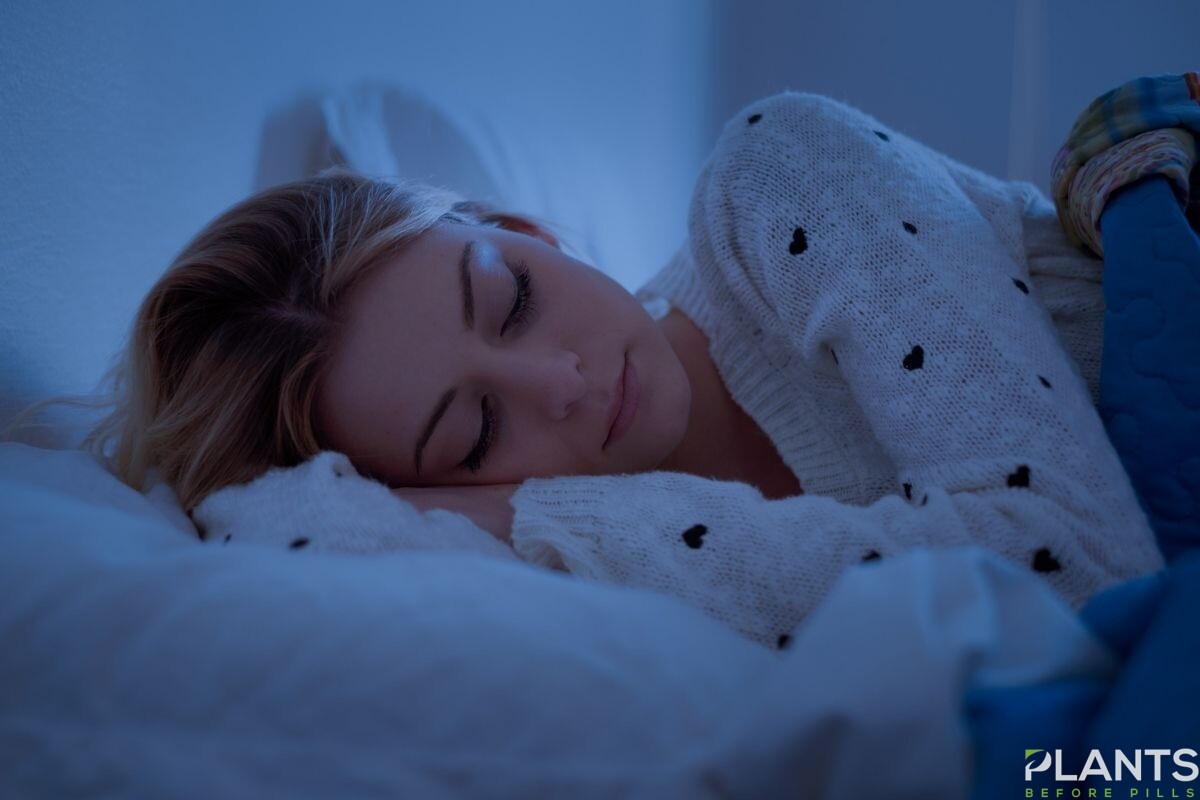 Sleep is an essential part of our lives and while its importance is emphasized every so often, there are people who simply do not get to have the luxury to lie in bed at peace every night. For those unlucky ones, you definitely know how hard it is to go about your day.
While sleeping aids and pills are the norm, these can make one feel like they did not even sleep well. Thankfully, there are now many options where cannabidiol or CBD oil can help address these concerns and help individuals get the best sleep of their life. Learn more about CBD in this article.
CBD Oil for Sleep and Insomnia – Why it Works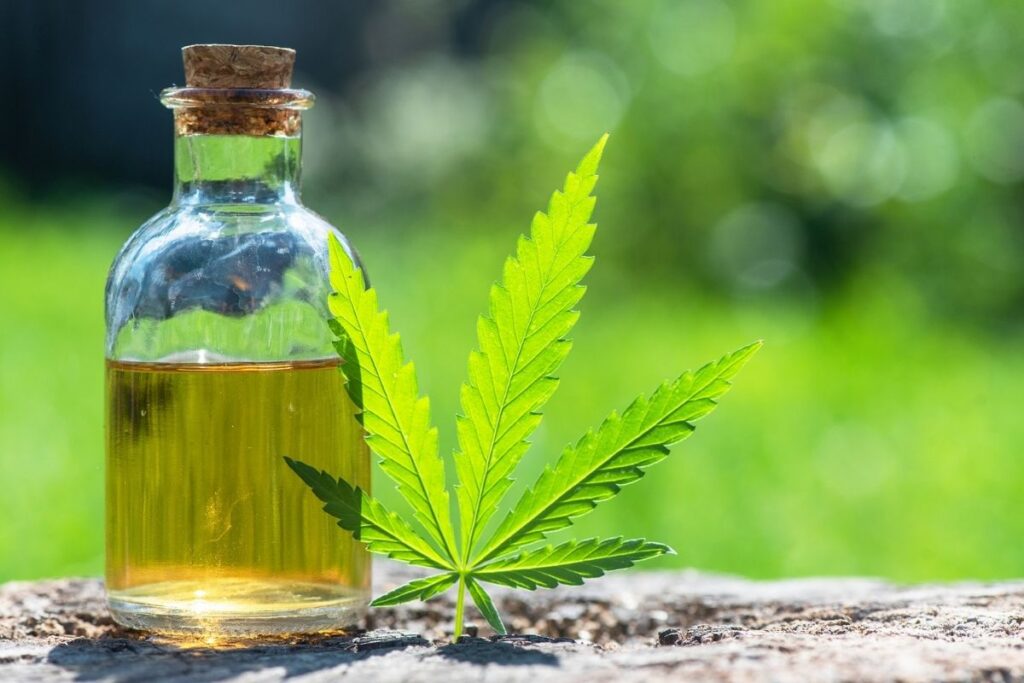 Cannabidiol is a cannabis compound that is normally extracted from the hemp or the cannabis plant. It does not have psychoactive properties compared to that of tetrahydrocannabinol (THC) and is non-impairing. It is usually taken by individuals who suffer from chronic pain, but there have been studies where it has been found to be effective as a sleep aid as well.
People who have insomnia generally have little not to sleep due to stress or other mental health concerns. Those who have anxiety or stress are also found to have high cortisol levels. Both of these lead to more nighttime awakenings, and therefore, less sleep.
There are studies and analyses that show CBD products, taken in conjunction with other prescribed medications, significantly improved the sleeping patterns of individuals who suffered from stress and insomnia at lower doses. A higher dose of cannabidiol can be otherwise sedating.
Although anxiety is not a sleep disorder per se, it can contribute to one's poor sleep quality. CBD oil can help combat the symptoms of anxiety and other disorders related to this by inhibiting receptors that are in charge of regulating fear and anxiety, leading individuals to get better sleep over time.
Incorporating Cannabidiol in Your Nightly Routine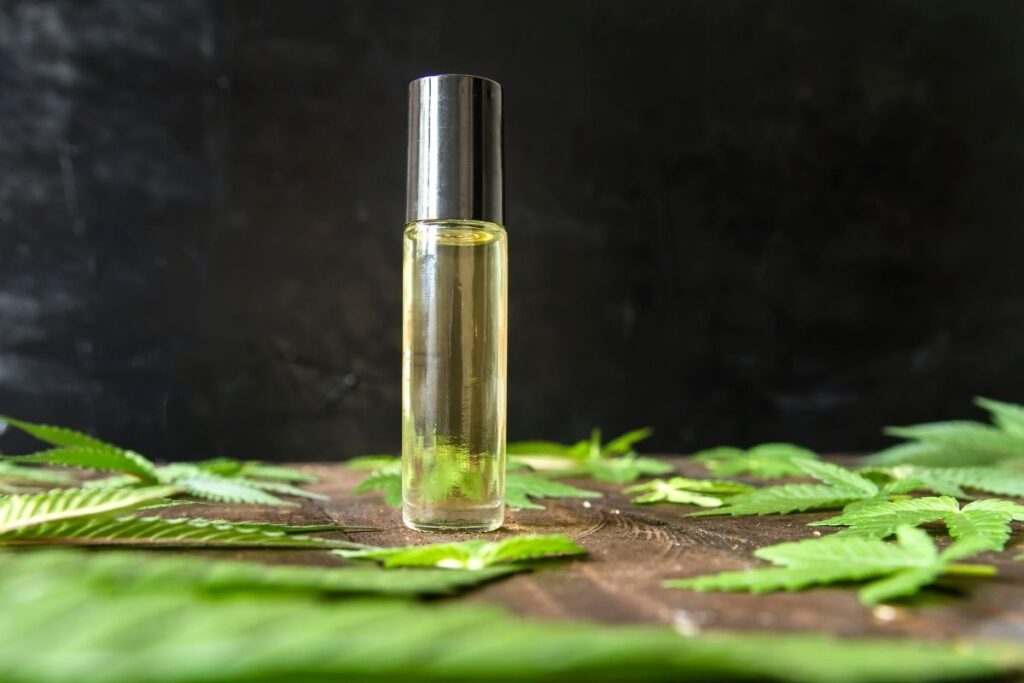 There are still no standard dosing recommendations and regulations for taking CBD oil products. However, manufacturers often provide their instructions for taking these depending on their formulation and product.
Bear in mind that starting low and small is the best way to go, especially for beginners who simply want to improve their sleep. This can be anywhere from 5 to 25 milligrams depending on the person. Taken orally, cannabidiol can work its effects from 30 minutes to around 2 hours.
You can start by making your own CBD sleep cocktail as a delicious way to cap of your night. This recipe by writer and cannabidiol expert Gabriel Aly is simple enough to make, with a blend of cherry juice and white grape juice taking center stage.
Alternatively, you can also take CBD gummies and pop one or a couple right before bed and let it work its magic.
The Bottom Line
For those of you who are not getting enough sleep and want to try anything other than prescription and over-the-counter drugs, using CBD products might work wonders for your beauty rest. With an extensive variety on the market to choose from, you are sure to find one that you'll love through and through.