Top 5 Best Portable Cannabis Vapes for Beginners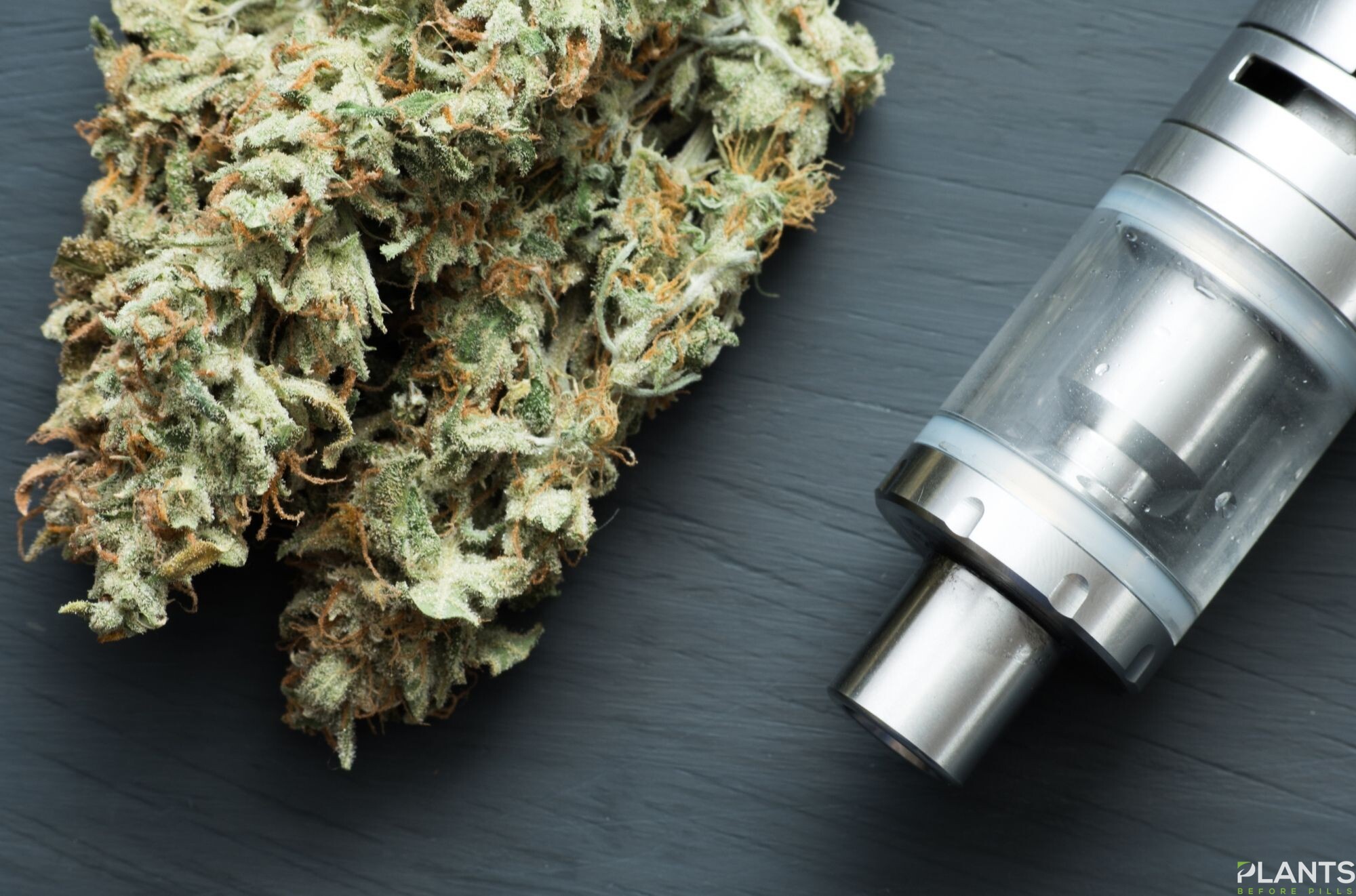 With more states legalizing the recreational marijuana use, people may be intrigued and try cannabis products that are accessible. In addition to smoking cannabis strains, one can also get into vaporizer or most commonly known as vape or vape pen. Beginners can agree that there's a host of vape products available, and it's easy to get confused on what to purchase.
Before jumping into the top portable cannabis vaporizer for beginners, it's integral to know some facts about smoking marijuana and how it's different from using a vape. Read on to find out everything a beginner needs to know about these things.
Smoking and Vaping Marijuana: Difference
When talking about smoking marijuana, people would always compare it side by side with smoking tobacco. There are differences, especially with the amount of pyrolytic compounds as compared to smoked tobacco. And if one uses a vaporizer, there have been studies that backed the fact that this method reduces the amount of the pyrolytic carcinogenic compounds in the process of heating marijuana.
Although it's said that the compounds are almost the same, the pyrolytic compounds in vapor are relatively smaller than of smoke. There's also a report citing how respiratory irritation was lessened after an individual switched to a vaporizer for a month. Lung function improved and symptoms linked to bronchitis were somehow lessened following the use of a vaporizer instead of smoking marijuana.
With all these studies, it suggests that vaping can still cause lung irritations but it causes fewer issues as compared to smoking. Looking at it scientifically, with smaller pyrolytic compounds, it's safe to say using vape is a better alternative in case a person develops serious issues with smoking cannabis.
Best Cannabis Vape for Beginners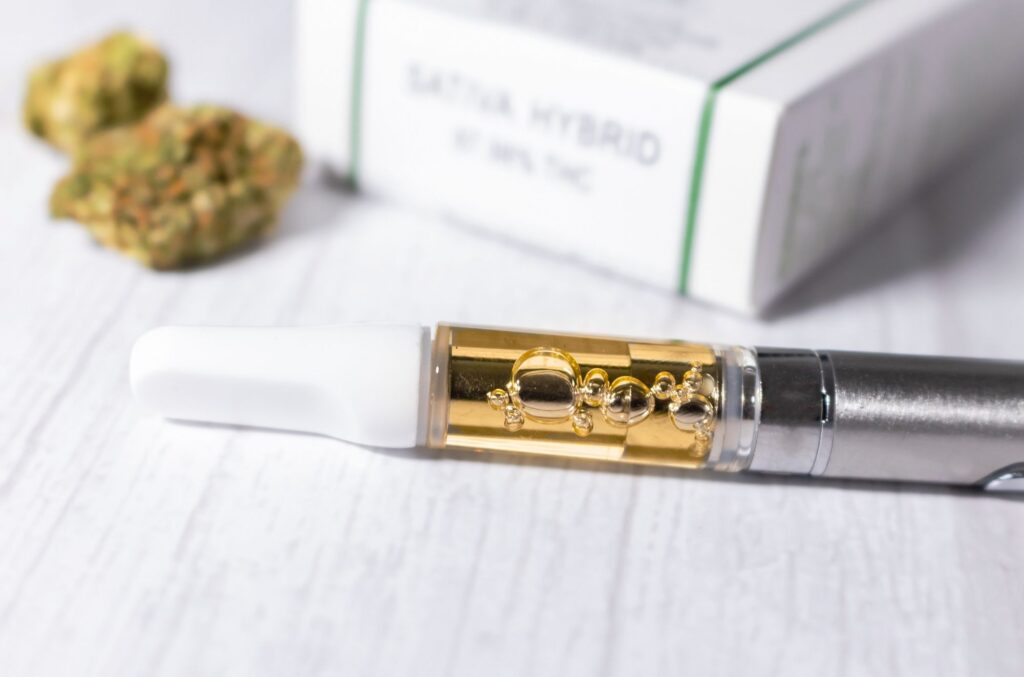 Safety is the number one priority when choosing a marijuana vaporizer. Of course, nobody wants to use something defective and cause even serious damage to the body. The experience follows through, as the quality of the vape affects or change the experience. By far, here are some of the best vaporizers to get if you're just starting with using marijuana.
1. Atmos Jump
This is one of the cheapest and decent vaporizers for beginners, that works well with plant material. The only downside is the single temperature setting, but overall, it's best enough for vaping cannabis. Atmos Jump consistently ranked as one of the best in the market for the affordability and performance, not to mention sleek look.
The build is impressive with powerful carbon fiber housing and a 1200mAh battery for longer-lasting use. This product has a convenient and comfortable mouthpiece. The Atmos Jump has a hard anodized heating chamber that provide a silky and rich vapor.
2. KandyPens Slim
The first choice for an ultraportable vaporizer is KandyPens Slim, with the same diameter and dimension as a standard ink pen. What's surprising about this product is the buttonless body, one simply needs to pull air in through the mouthpiece to inhale the vapor. This vape pen can be refilled with oil and e-liquid, then heated with standard 510 threading.
3. Vessel Wood Series
If you're looking for a sleek and unique vaporizer, the Vessel Wood Series don't disappoint. It features a smooth-looking and luxurious wood finishes in a compact design. It has a 240mAh battery with three power settings and a magnetic charging cable for a hassle-free charging. Best of all, it can hold a standard 510 oil carts.
4. Linx Hermes 3
For advanced vaporizer, the Linx Hermes 3 is a serious investment. It produces tasty clouds with no effort, thanks to the sophisticated ceramic heating tank. It's constructed of medical-grade components that can hold 0.5mL of oil, topped with a 290mAh battery.
5. DaVinci IQ
Beginners would need something with adjustable temperature settings just like what DaVinci IQ can offer. It's sleek and with hybrid conduction or convection style for marijuana. What's more, it can be paired with an app to easily monitor and adjust the temperature as needed—totally cool and unique.
Takeaway
Getting to know the options for consuming or using marijuana is crucial to find the best one that perfectly works for any individual. While some people enjoy smoking cannabis, one can have better experience inhaling silky clouds, produced by a vaporizer. Consider getting the products mentioned which have exceptional quality and performance.
CBD Vaporizing Pens: What To Know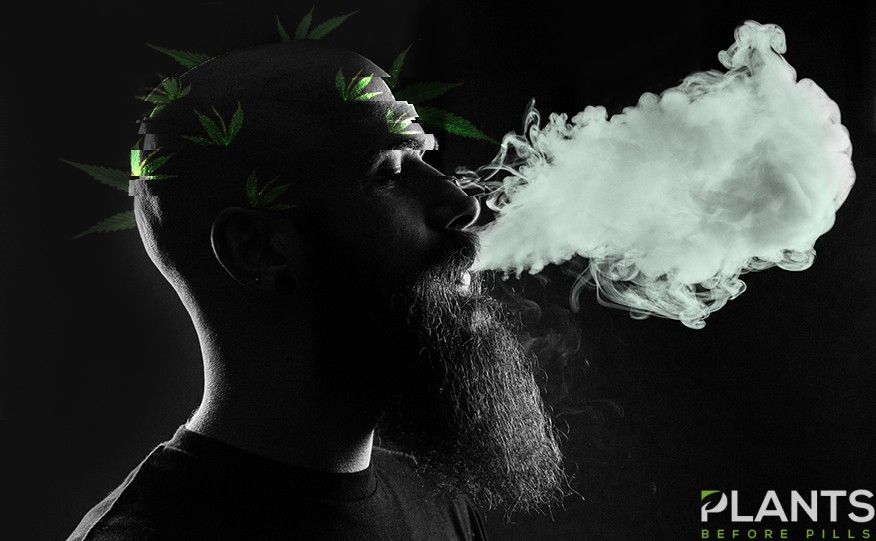 CBD vaporizing Pens
allow CBD to be inhaled directly into a person's lungs and absorbed into the
bloodstream. CBD vape pens come in a variety of sizes and hundreds of different
models to allow the customization of one's experience. Overall, CBD vape pens consist
of a battery, atomizer, wire coil or ceramic unit, storage chamber, and
mouthpiece, with a range of available optional extras. The e-liquid contains a
pre-measured dose of CBD and is added to the device's storage chamber, or the
device directly, via a cartridge. The battery collects charge and transmits
power to the atomizer, which then heats either a ceramic unit or wire coil to a
specific temperature. The required temperature varies according to the e-liquid
and individual's preference. Some devices allow modification, while others have
a pre-set temperature. The e-liquid then comes into contact with the heated
ceramic unit or wire coil and vaporizes. This vapor is an inhalable mist that
allows the user to absorb all products in the e-liquid directly. CBD vape pens
are activated via a pull-to-draw system, which means the device turns on
permanently when the user takes a puff, or via a button. There are two main
types of CBD vape pens; disposable and battery-powered.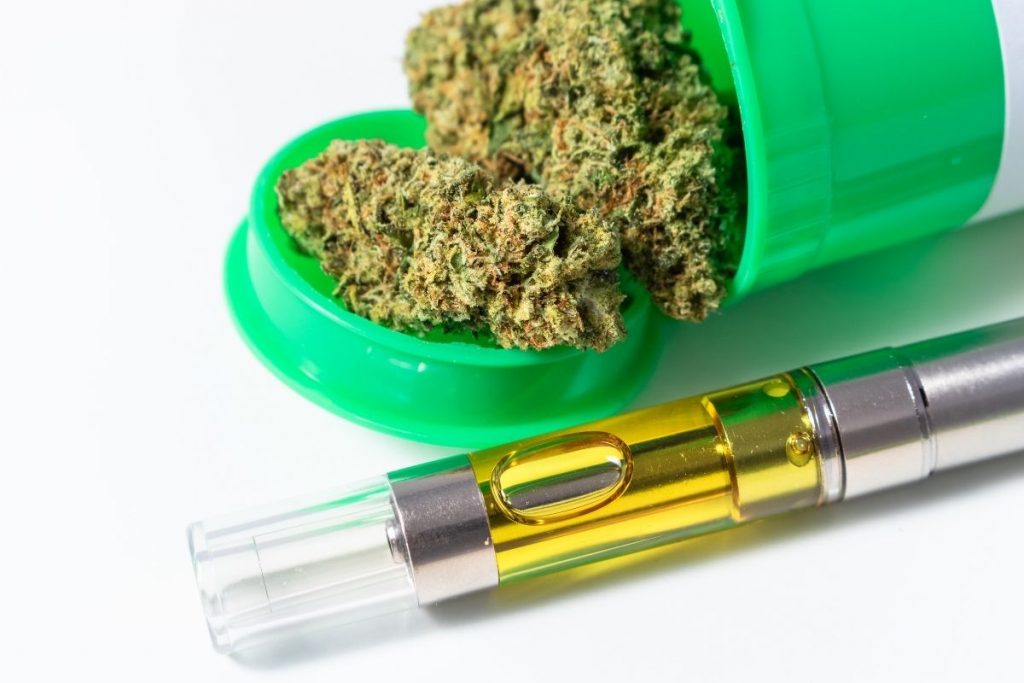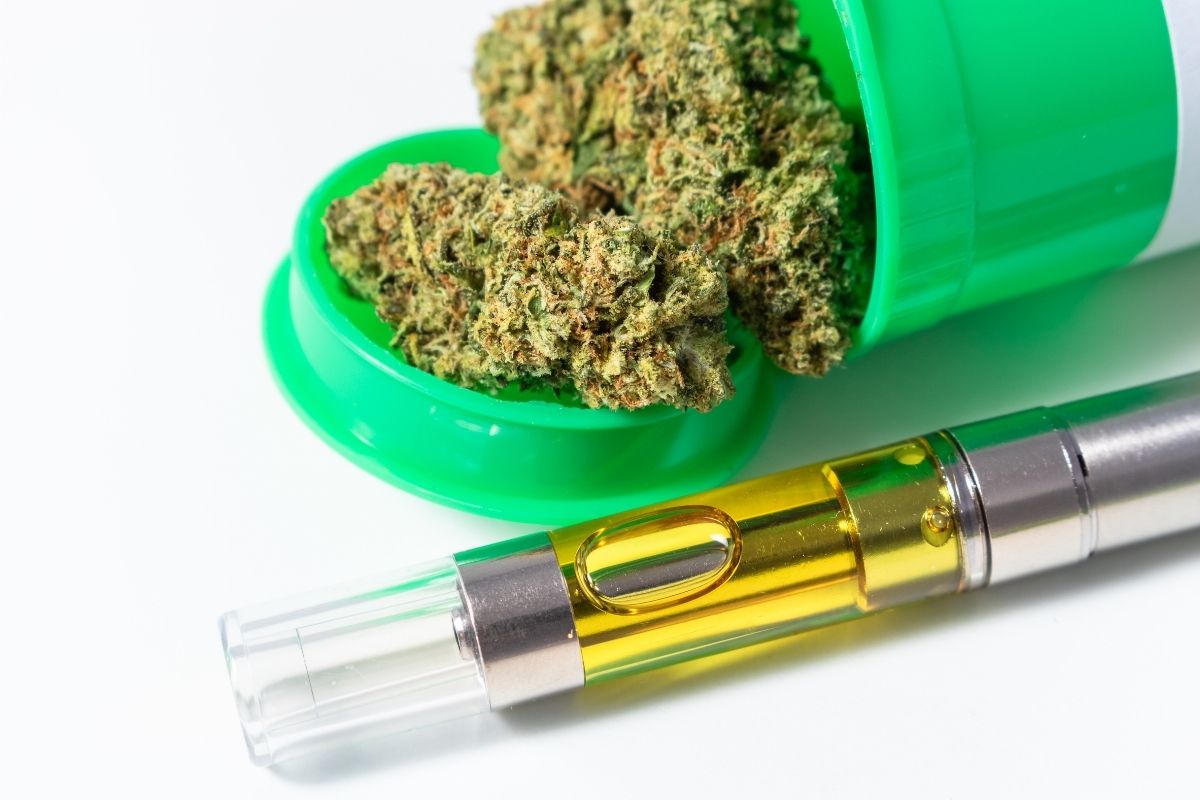 Disposable CBD vape pens come with a
pre-measured amount of e-liquid and hold a certain amount of charge. These vape
pens are not rechargeable and the battery usually lasts for 30 days after
turning on with the initial puff, with a total of approximately three hundred
puffs available. After use, as the name suggests, these pens are disposed of,
and a new unit must be purchased. Disposable vape pens are self-contained and
are therefore unmodifiable. If problems arise during use, there is no option
for troubleshooting. Depending on the issue, the unit may be returned, and a
new unit must be purchased.
Battery-powered vape pens are rechargeable and can be used over a longer period if maintained correctly. The battery must be charged, coils cleaned, and temperature set correctly to avoid burning the CBD e-liquid. The coil can be primed by gently blowing on it and taking dry hits without the battery. The storage chamber devices allow users to purchase e-liquid separately from the vape pen and refill in any quantity, as needed.
Cartridges provide a pre-defined quantity of
e-liquid to the user, are a removable part of the vape pen, and are disposed of
once empty. Cartridges always contain the e-liquid storage chamber and
sometimes other parts of the CBD vape pen. If a CBD vape pen cartridge stops working, there are
several things to troubleshoot. The holes of the cartridge may be clogged with
oil and must be cleaned. The cartridge may be cold making the oil too viscous,
which requires gentle warming. The cartridge may no longer be connecting with
the battery contact, which may need re-alignment and cleaning. Or the vape pen
settings may need re-adjusting. If problems persist, the CBD cartridge and vape
pen should be taken to a dispensary for further diagnostics.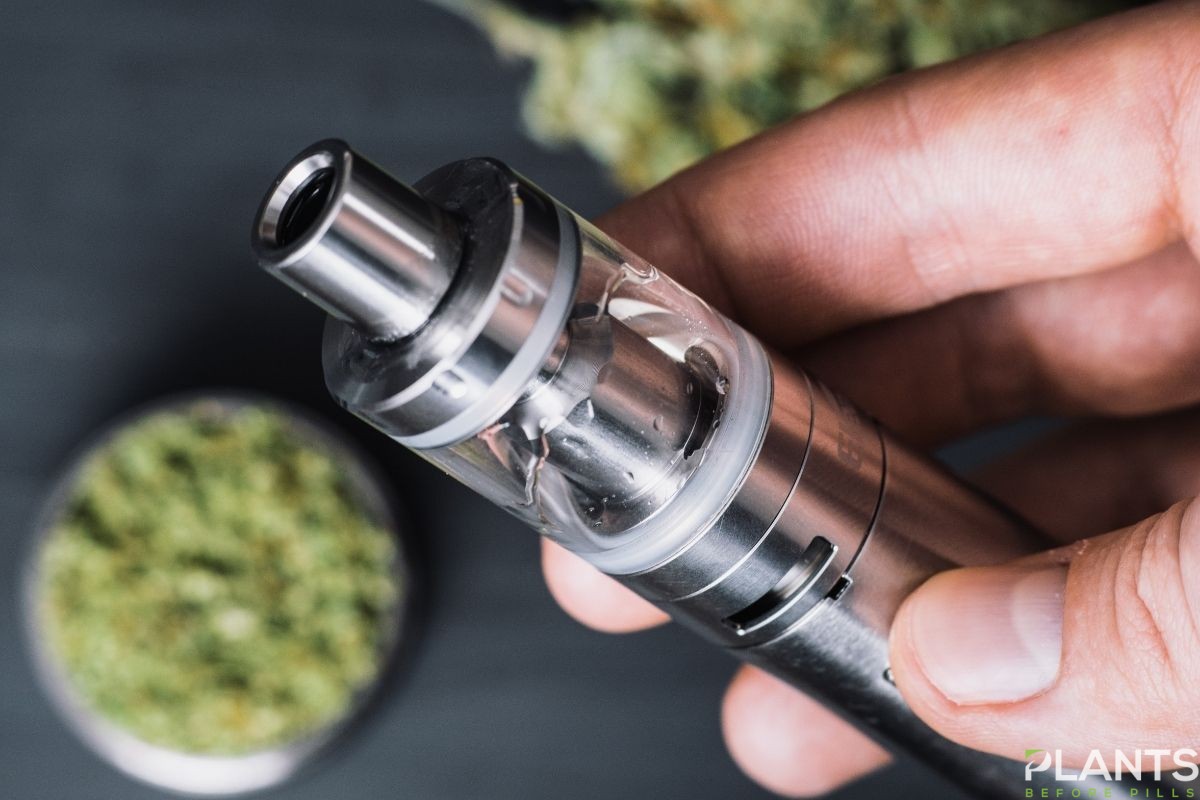 If you haven't tried vaping yet but are considering giving it a try this article is for you! Vaping is easy and efficient but you need to choose the right oil and dispenser. So, let's get stuck in and find out on how to start vaping.
What type of vaporizer?
Firstly, you need to choose a vaporizer. There are different types of vaporizer on the market. Each has their pros and cons, but the easiest and most affordable option when you are starting out is a vape pen.
Disposable Pen – These pens are low cost and come prefilled. Each pen is disposable, and you cannot refill it can once you reach the set number of puffs. The range of flavours and ingredients change depending on the manufacturer.
Reusable Pen – These use prefilled cartridges that you load into the pen. The cartridges can differ in shape so pay attention to ensure your pen and cartridge are compatible. Again, flavors and ingredient vary by manufacturer.
JUUL – JUUL is a brand specific reusable pen that special vape pods. JUUL takes nicotine or CBD pods so you can use it interchangeably.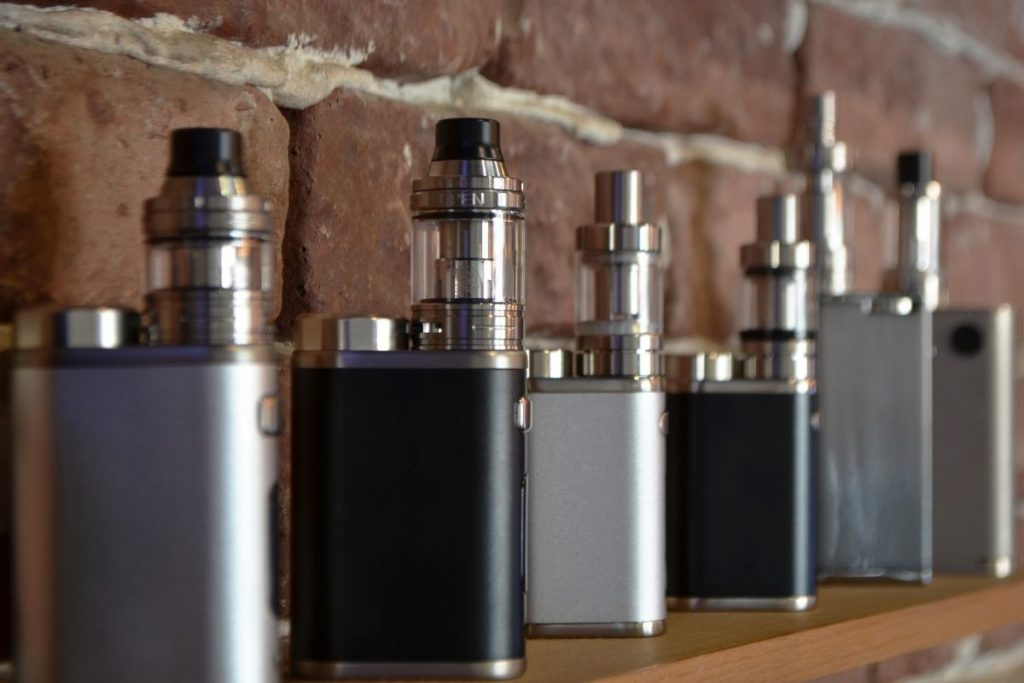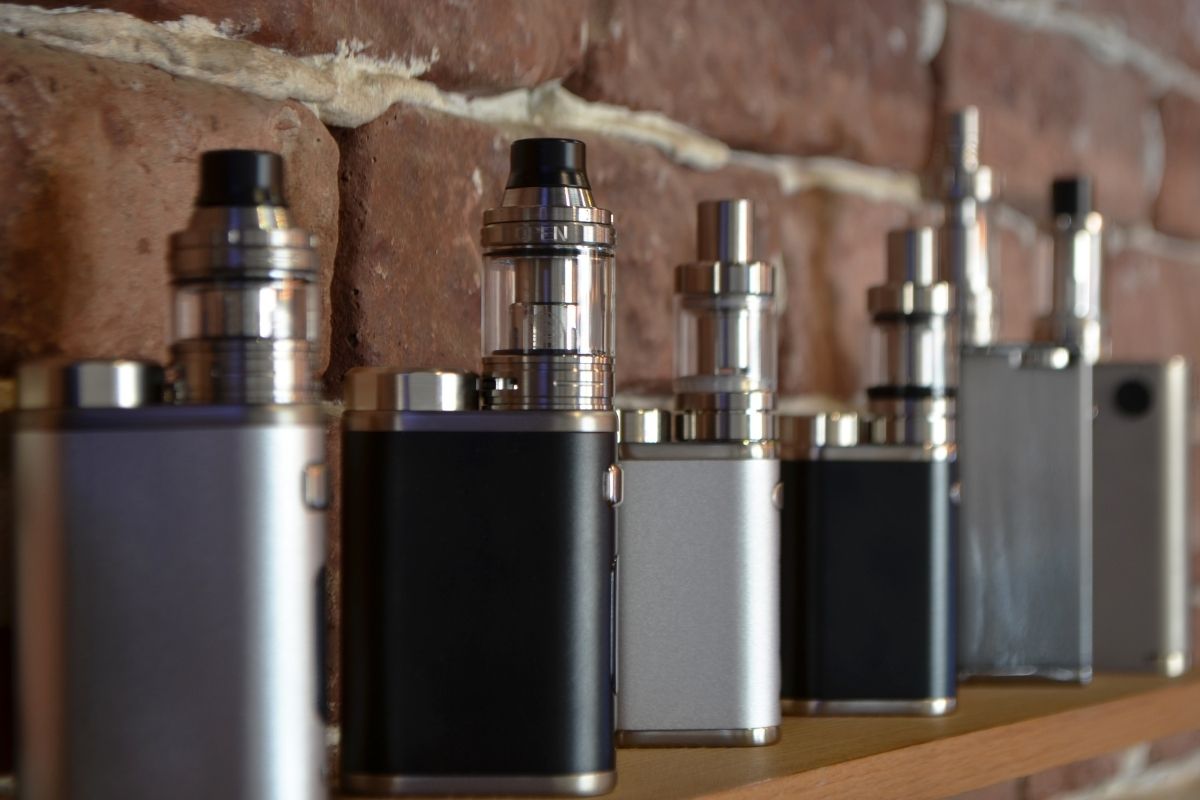 Can you Vape CBD oil?
Yes, but only CBD oil made for vaping. Regular CBD oil is for oral consumption, and if you try and vape it, the results won't be pleasant. You should only vape specially formulated CBD e-liquid known as vape juice. If in doubt, ask for advice when you shop.
Choosing an Oil
First of all, it's important to pay attention to the ingredients of vape juice. Avoid oils that contain harmful ingredients such as diacetyl and 2,3-Pentanedione. These ingredients are toxic may cause bronchiolitis obliterans, also known as popcorn lung. Health and safety should be your primary concern, followed by cost. Also, try to always buy quality oil with known ingredients.
How to Start Vaping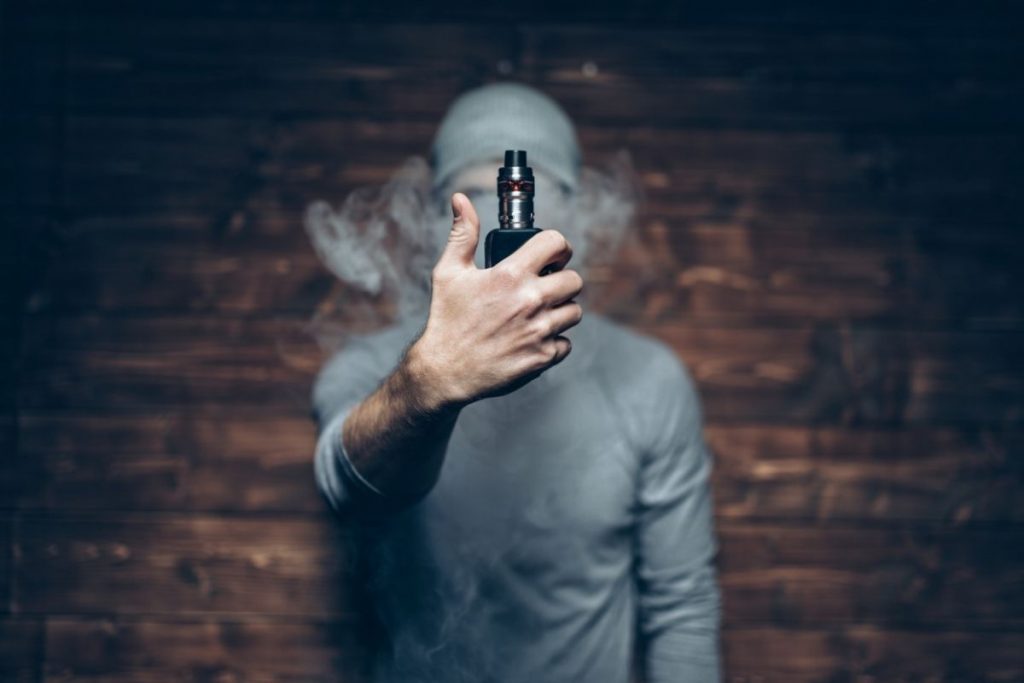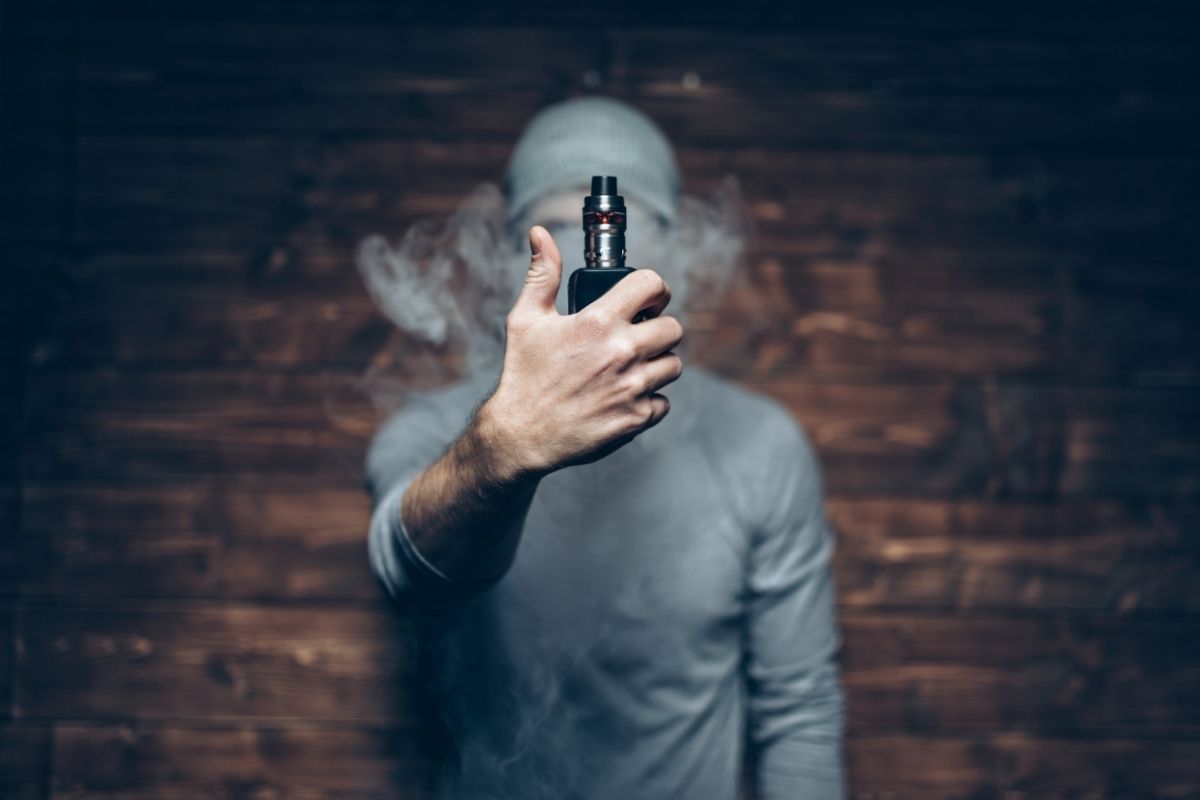 Once you choose your vaporizer and vape juice select, you're ready to vape! Before you start, please read the manufacturer's instructions for your vape pen. If you know how to use it properly, you won't cause damage to yourself or the pen.
Vape pens fall into two categories: draw activated and powered. All disposable pens and JUUL are draw-activated. So, once you have fitted your chosen pod to the JUUL, all you need to do is place the vape pen into the mouth and draw. Some cartridge pens are also draw-activated. Again, install the cartridge, place in your mouth and away you go.
If your reusable vape pen has a power button, install the cartridge, press the power button five times, and then you're all set.
As you can see, once you have the right product and the corresponding device, vaping is easy. Experiment with different flavours and brands but remember to pay close attention to the ingredients!
Cleaning Vape Coil: A 6 Step Beginner's Guide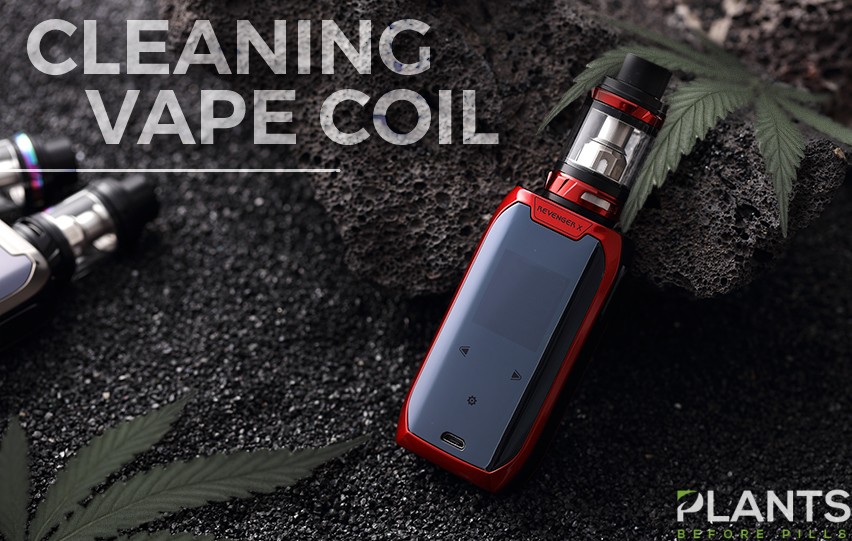 There are times when consuming flower CBD or Cannabis isn't the most convenient way. Sometimes gummies do the trick and other times vaporizers can come in for the rescue. With the rise in popularity of vapes such as Snoop Dogg Vaporizers, more education is needed to keep them functioning properly for a very long time.
After using your vape coil for some time, you must have realized the build-up of a thin film of residue. As a beginner, it's essential to understand that an accumulation of dirt will clog your device and reduce its efficiency. That's why you need to clean it regularly.
Cleaning it is a good maintenance practice that makes the coil last longer. This also helps you to enjoy a tastier, cleaner, and better vapor. And since the residue can get to the atomizer and degrade the taste of the e-juice, causing dry hits and overheating by clogging the air vents, cleaning it is good for enhanced performance.
But what if you don't know how to clean your vape device? Well, you shouldn't worry. We know the challenges that beginners face, that's why we're dedicating this detailed guide to beginners.
How to Clean Vape Coil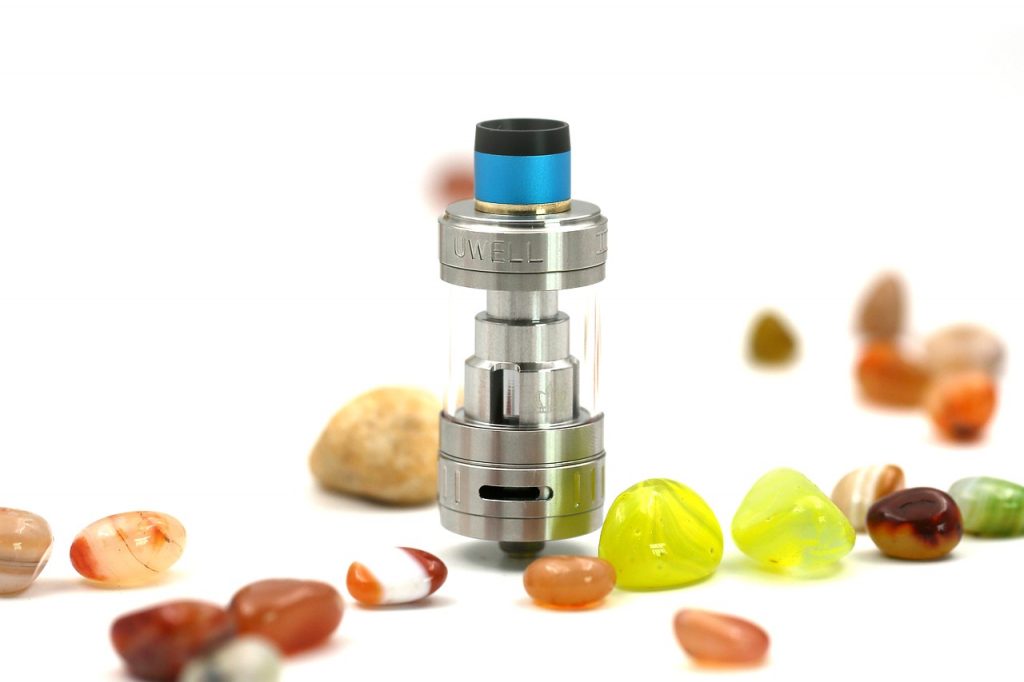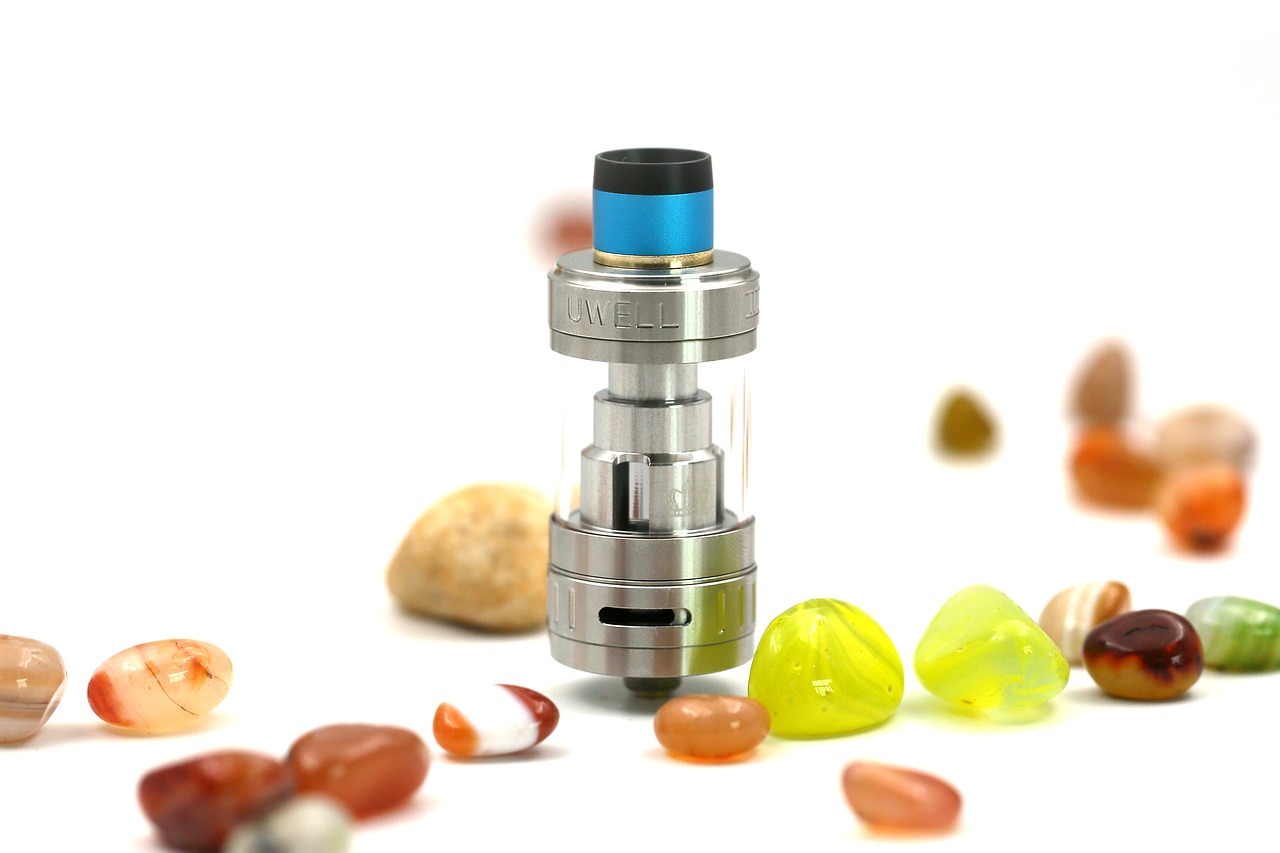 Since you can't clean just the coil alone, you'll need to do a thorough cleaning of all the components. Before starting with the cleaning process, you need to understand the anatomy of the vape device. Atomizers consist of 3 main parts: the coil, tank, and the battery.
The tank is the part that holds the e-liquid. Vape coils are the heating chamber that converts e-liquid to vapor while the battery powers the device. Keeping all the parts clean is necessary for the proper functioning of the device.
The tank and coil might require frequent cleaning whenever you change the e-liquid or after using it for a while. Since cleaning the tank is straightforward, and there is no tool available for cleaning the battery, we'll focus on cleaning the coil.
Good vaping and maintenance habits coupled with our safest CBD vape pens and also guarantee a great vaping experience.
Here's a step by step guide:
Step 1: Strip Down the Atomizer
Cleaning the vape coil begins with disassembling the atomizer. You want to be careful when removing the components to avoid breaking them. Also, note how it was fixed or take photos to guide you when assembling after the cleaning process.
Remove the atomizer head and move to other parts component by component until it's completely disassembled. The good thing is that most of the parts allow easy disassembly.
With a well-disassembled device, you should be having the coil head, base, pyrex tube, or glass, mouthpiece, the top cap, etc.
Holding the base of the tank upside down, unscrew the tank by twisting using your other hand
Empty the remaining e-juice and use a towel to wipe it
Now unscrew the vape coil from the base by turning it counterclockwise until it loosens
Step 2: Soak the Vape Coil in Hot Water
After removing the vape coil, the next step is to soak it in hot water for sometime before cleaning it. The is to soften and break down any dirt.
Other than hot water, you can use vinegar, propylene glycol, lemon, vodka, or ethanol.
Rinse the vape coil using running water
Fully immerse the coil in vinegar or hot water
Let it sit for an hour or more before removing it
Step 3: Cleaning the Coil
Next is to remove the coil from the water or secondary agent then start cleaning it. If you used cleaning agents, make sure to rinse the coil thoroughly after cleaning to get rid of the flavor that might remain.
While there are many types of vaping devices, the cleaning process is more or less the same. Depending on what vape cartridge's content is inside, it may be easier or harder to clean. For example, if you have high quality cannabis extracts, you might have to scrub longer before all the smell is gone.
Step 4: Dry the Vape Coil
Even if your vape coil is already clean, it's not yet time to use it. It needs to air dry first.
Some users prefer leaving the vape coil under the sun or around a heater for water to evaporate. However, whatever process you follow, you need to be patient as it might take time to fully drain the coil.
Shake it vigorously or leave it standing a while for the water to drain
Use a dry towel to get rid of any water remaining.
Drive out the water that might be inside using a hairdryer
Alternatively, block all the openings with your hands as you blow air inside on one of the openings
Repeat the process until you've blown through each of the openings
Let it air dry for a while
Step 5: Fix the Vape Coil on the Atomizer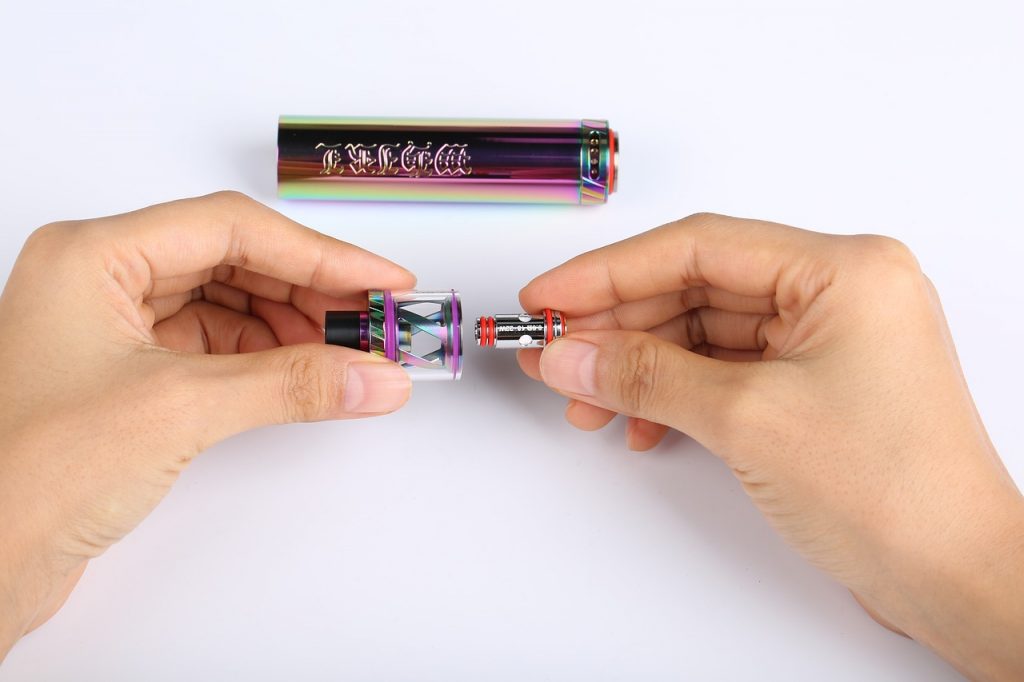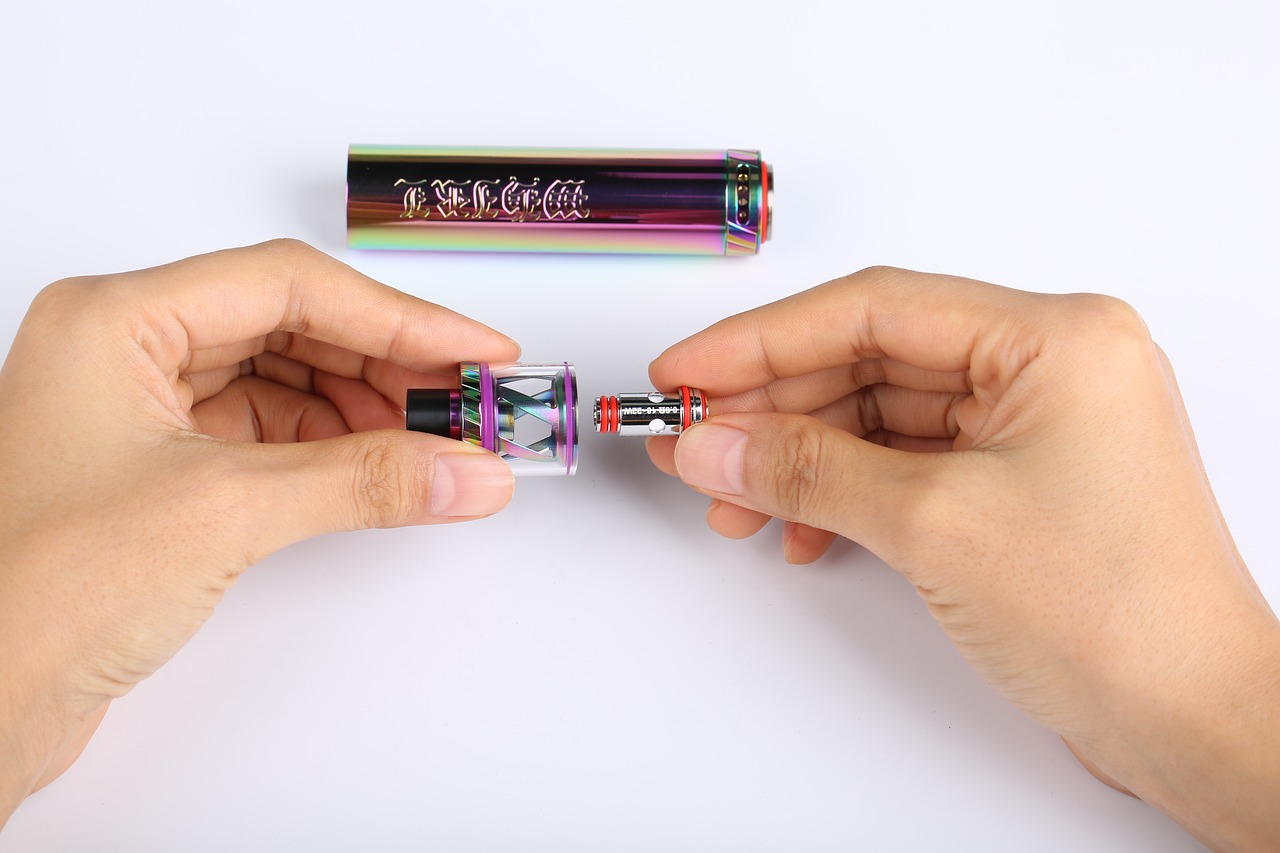 When the coil is completely dry, it's ready to be fixed back into the device.
Insert the vape coil into your device and screw in a clockwise direction until it's tight
Make sure the coil is tightly held
Step 6: Set Up and Use
If all the other components are well maintained, you can now assemble the device and start using it.
Take care to fix all the components in the right way. That's why it's critical to pay attention when disassembling the parts.
You can use the photos you took while disassembling the atomizer to guide you as you fix the components.
Put all the components back and refill the tank. Now it's ready for use with a better vaping experience.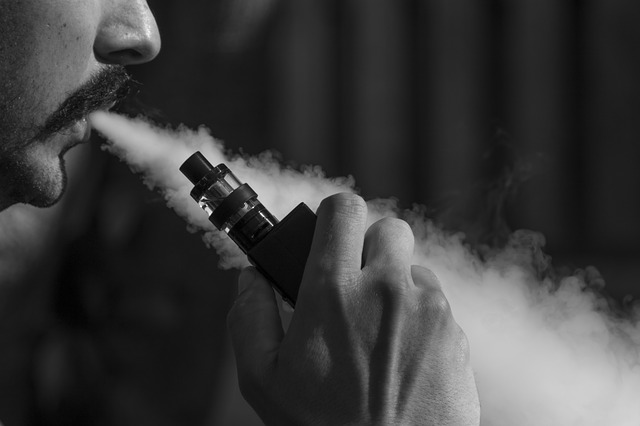 Conclusion
There you have it. If you follow the steps above, you can be sure to end up with a clean vape coil and, consequently, an enhanced vaping experience.
All vaping devices and components need regular cleaning. Practicing good vaping habits doesn't just extend the life of the vaping device; it ensures that it performs to its fullest. You also want to make sure you purchase high-quality vape products like Australian herb vaporizers.
We recommend that you clean the device every time you change the e-liquid flavor. This will help you to avoid mixing different flavors, which degrades the quality of vapor.