Top 5 Science-Backed Health Benefits of CBD Oil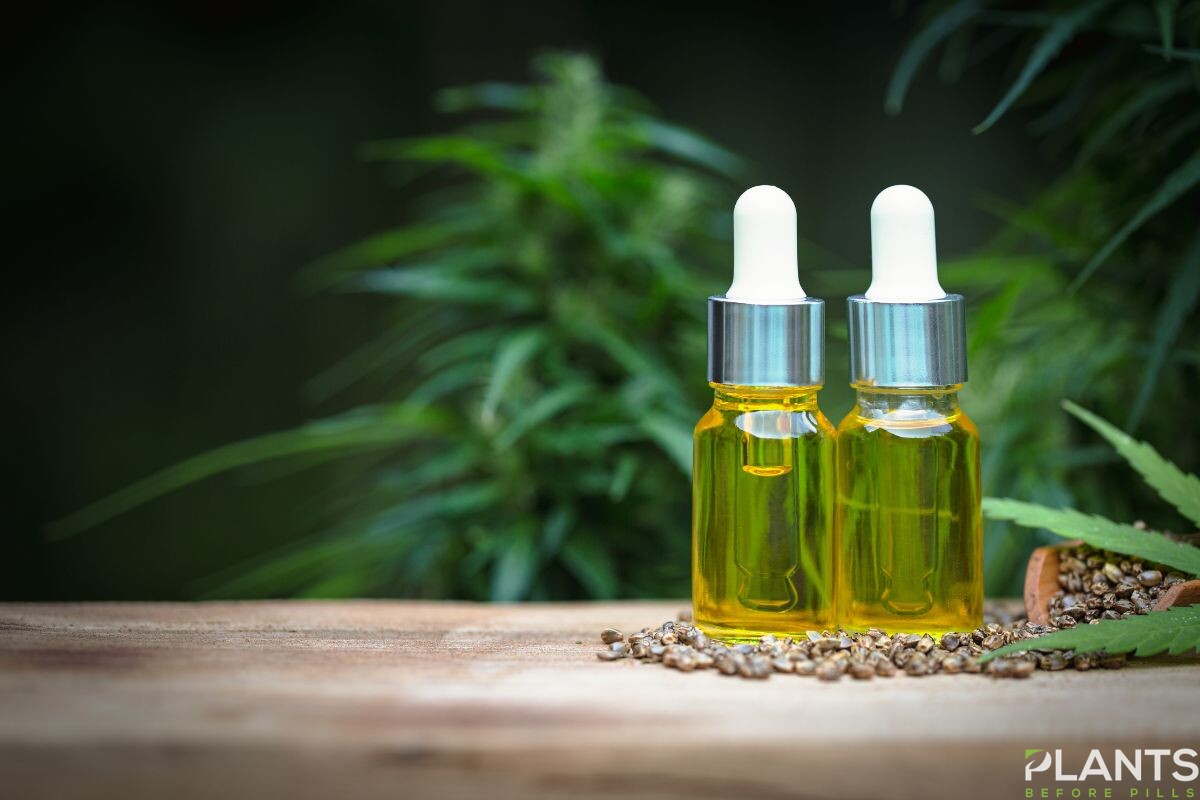 Epidiolex, a medicine derived from cannabis used to treat two uncommon kinds of epilepsy, has piqued the public's interest in cannabidiol (CBD). That said, the rise of interest in CBD research began to spread worldwide.
Additionally, the FDA has even admitted that there are information gaps about CBD usage that need to be filled. A declaration committing to strengthen the scientific data foundation for evaluating the benefits and adverse effects of CBD usage was issued in January of 2021.
Absolutely, it's fair to want to see scientific data before taking CBD, given all the controversy and uncertainty surrounding the issue. That's why in this article, we'll talk about the top 5 science-backed health benefits of CBD oil. Read on for more details.
Pain Relief
There were more than 49,000 fatal overdoses using opioids in 2019. As the number of deaths associated with opioids rises, doctors are understandably wary about prescribing the drugs to their patients. This has led many persons with chronic pain to seek other, non-addictive methods of pain management.
According to studies, CB1 and CB2 receptors in the endocannabinoid system are involved in CBD's pain-relieving effects. These receptors are, essentially, small proteins that are affixed to cells all throughout the body. They help cells respond to various stimuli by receiving and relaying messages.
Receptor activation in the ECS has the potential to reduce pain and inflammation. CBD oil, CBD Gummies, and CBD cream, among other items, were evaluated in a 2018 study for their potential to alleviate chronic pain. Fibromyalgia, neuropathic pain, and cancer-related pain were all included in the research.
The pain-relieving effects of CBD were confirmed by the study's authors. In the aggregated data, no serious adverse effects were recorded.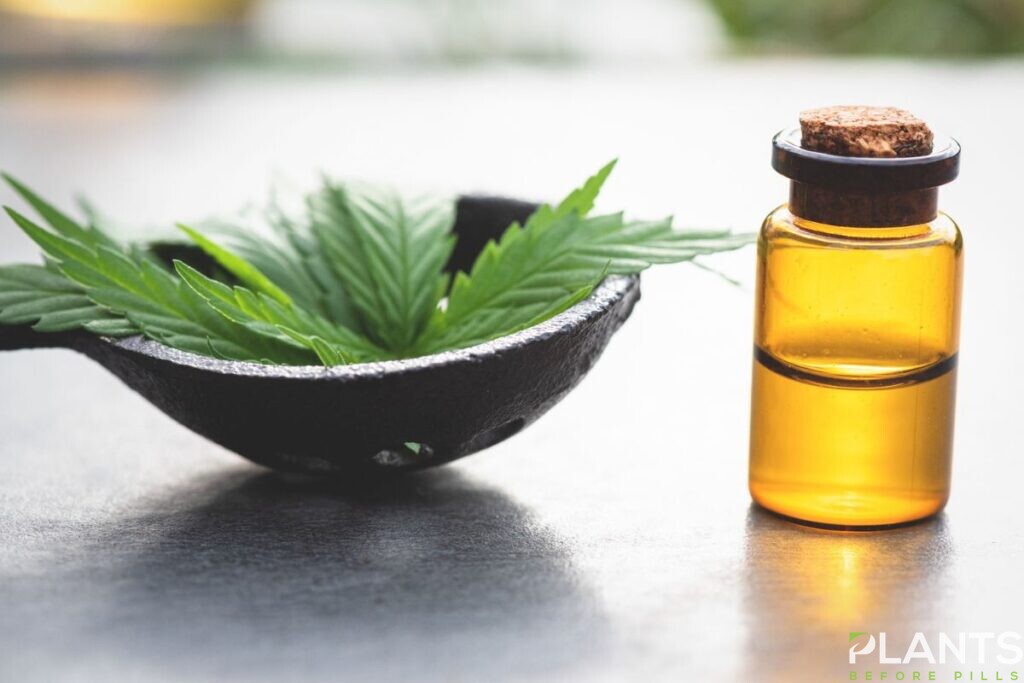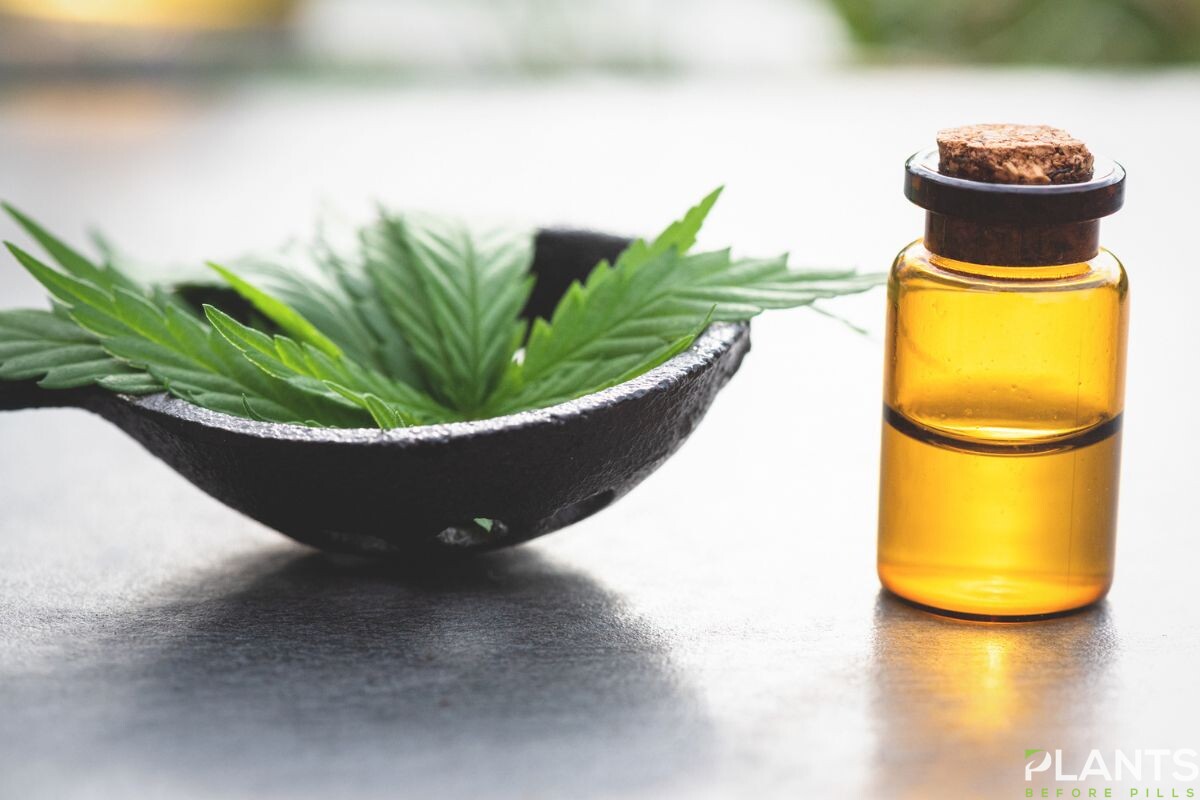 Manages Seizures
Despite therapy, one-third of epileptics still have seizures. That said, professionals who decided to study CBD made it a part of their research for epilepsy.
Four studies involving 550 Lennox-Gastaut and Dravet patients were reviewed. In fact, 37.2% of patients receiving 20mg CBD had a 50% reduction in all-types seizure frequency, compared to 21.2% in the placebo group.
Epidiolex was licensed to treat Lennox-Gastaut and Dravet syndrome in June 2018. These two kinds of epilepsy are uncommon and untreatable. This CBD-based FDA-approved medicine is authorized for tuberous sclerosis complex seizures in people 1 and older.
Relieves Anxiety and Depression
The studies related to CBD, anxiety, and depression are promising. In fact, CBD improved anxiety in healthy people with diverse anxiety conditions, according to a 2020 review of six small randomized control studies, one case study, and one case series. Generalized anxiety disorder, social anxiety disorder, and PTSD anxiety were reviewed.
Overall, the analysis found CBD to be a potential anxiety therapy. The study proposes further research to standardize treatment procedures and doses to evaluate efficacy.
In another study, 37 Japanese teens with social anxiety disorder were given repeated CBD treatments. Over four weeks, participants took 300 mg of CBD. Good thing is that CBD reduces anxiety compared to placebo, according to a study.
Acts as Anti-Inflammatory Agent
According to data, inflammatory illnesses kill 3 out of 5 people globally. These diseases include diabetes, Alzheimer's, cancer, and inflammatory respiratory disorders.
In 2020, research reveals CBD inhibits inflammation by attaching to endocannabinoid receptors. In fact, CBD lowered inflammation in rats, according to The Journal of Experimental Medicine. Another 2009 analysis shows the effectiveness of CBD and other cannabinoids' anti-inflammatory on type 2 diabetes.
Improved Blood Pressure
In 2015, researchers delivered a single dosage of 600 mg of CBD to nine healthy male volunteers. Results showed that both resting and stress-induced blood pressure were reduced after a single dose of CBD.
Also, in 2020, a rat and human study demonstrate CBD's potential to reduce blood pressure by increasing blood flow as a vasodilator. Both trials show promise for CBD's effect on cardiovascular function, and the researchers stress the need for more research to confirm these findings and determine the best way to use the compound.
Conclusion
For ingestion, CBD is frequently obtained in oil form from the cannabis Sativa plant and blended with a neutral carrier oil, such as hemp seed oil. Since the FDA has acknowledged CBD's therapeutic potential, further research has been conducted to fill in the gaps in the existing scientific data.
But if you're thinking about trying CBD, it's important to have a conversation with your doctor about the advantages and risks involved first.
Discovering the Beginner-Friendly and Therapeutic Potential of Golden Teacher Magic Mushrooms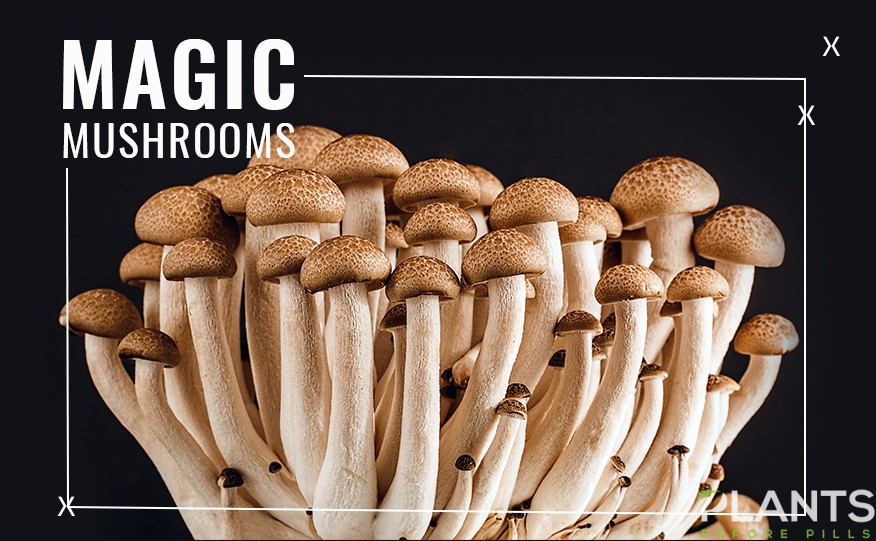 Magic mushrooms have been used for centuries for their therapeutic and spiritual benefits, and Golden Teacher magic mushrooms have emerged as one of the most popular strains. They are known for being beginner-friendly and insightful, providing a consistent and steady experience that is not overpowering, making them a great choice for those new to the world of mushrooms.
The Therapeutic Benefits and Microdosing Potential of Golden Teacher Mushrooms
When it comes to therapeutic use, Golden Teacher mushrooms are known to offer a wide range of benefits. They have been found to help with conditions such as anxiety, depression, PTSD, and addiction. They also help in enhancing creativity, focus, and self-awareness. They offer a gentle and introspective experience, which makes them a great option for those looking to explore the therapeutic potential of magic mushrooms. They are also often used in microdosing, a practice that involves taking small doses of psychedelics to improve focus, creativity, and overall well-being.
Usage Instruction for Golden Teachers and Shrooms in General
When it comes to therapeutic use, it is recommended to start with a low dose and gradually increase it until the desired effects are achieved. A typical therapeutic dose of Golden Teacher mushrooms ranges from 0.5-2 grams, depending on the individual's tolerance and sensitivity. Keep in mind that psilocybin, the active compound in magic mushrooms, is not considered to be toxic or deadly, but taking too much can lead to a bad trip, which can be overwhelming and cause anxiety, paranoia, and confusion.
The effects of Golden Teacher mushrooms typically begin to be felt within 20-40 minutes after consumption and can last for up to 6 hours. The experience can be broken down into three phases: the onset, the peak, and the afterglow. During the onset, which lasts for around 20-40 minutes, you may feel a slight change in perception, such as an increase in colors and patterns. The peak, which lasts for around 2-3 hours, is when the effects are the most intense and can include visual hallucinations, euphoria, and a sense of unity with the world. The afterglow, which lasts for around 2-3 hours, is when the effects begin to subside, and you may feel a sense of calm and insight.
It's important to note that different people may have different experiences, and the effects can also vary depending on the dose, the environment, and the individual's mindset. It's essential to have a comfortable and safe setting, and to be in a good state of mind before consuming Golden Teacher mushrooms. It's also important to remember that the effects can vary from one use to another and that it's essential to start with a low dose and gradually increase it until you find your sweet spot.
Where to Purchase Golden Teacher Mushrooms Safely and Conveniently in Toronto
Golden Teacher mushrooms can be easily and safely purchased in Toronto and surrounding areas. One of the best ways to get your hands on these mushrooms is through a delivery company like Shroomland. Shroomland is a reputable and reliable delivery company that offers a wide variety of high-quality mushrooms, including Golden Teachers. They guarantee fast and discreet delivery, which makes it easy and convenient for customers to get their hands on these mushrooms.
Exploring the Medical Potential of Golden Teacher Mushrooms
Another unique aspect of Golden Teacher mushrooms is their role in mycotherapy, the use of fungi for medicinal purposes. Golden Teacher mushrooms contain psilocybin which can be used in medical treatments for mental health issues, and researchers are exploring the potential of these mushrooms for treating a variety of mental health conditions.
Unlocking the Potential of Golden Teacher Magic Mushrooms: A Beginner-Friendly and Therapeutic Experience
Golden Teacher magic mushrooms are a great option for those looking to try magic mushrooms for the first time. They are known for being gentle, insightful, and consistent, making them a popular choice for therapeutic use. They can be easily and safely purchased in Toronto and surrounding areas through a delivery company like Shroomland. Whether you're looking to explore the therapeutic potential of magic mushrooms, microdosing, or mycotherapy, Golden Teachers are worth trying. They offer a unique and introspective experience that is not overpowering and are considered as beginner-friendly, making them a great choice for anyone looking to explore the world of magic mushrooms.
Kratom For High Blood Pressure
Kratom, also known as Mitragyna Speciosa, is a tropical tree native to Southeast Asia that has been used for centuries in traditional medicine as a natural remedy for a variety of ailments. One such ailment is high blood pressure, a common condition characterized by persistently elevated blood pressure readings that can lead to serious health complications if left unchecked. In this post, we will explore how kratom may be helpful for individuals with high blood pressure and discuss important considerations for those considering using it as a treatment option.
High blood pressure, also known as hypertension, is a common condition characterized by persistently elevated blood pressure readings. It can lead to serious health complications such as heart attack, stroke, and kidney damage if left unchecked. While there are many prescription medications available to treat hypertension, some individuals may prefer to use natural alternatives like kratom.
Kratom contains a variety of compounds known as alkaloids, which are responsible for its therapeutic effects. One of these alkaloids, mitragynine, is believed to be responsible for kratom's ability to lower blood pressure. In animal studies, mitragynine has been shown to relax the smooth muscle lining of blood vessels, dilating them and leading to a decrease in blood pressure.
In addition to its effects on blood pressure, kratom may also have other benefits for individuals with hypertension. For example, it has been shown to reduce anxiety and stress, both of which can contribute to high blood pressure. Kratom may also have pain-relieving properties, which can be helpful for individuals with hypertension-related conditions such as headaches or muscle tension.
It's important to note that while kratom products may be helpful for some individuals with high blood pressure, it is not a replacement for prescription medications or lifestyle changes. It is always important to work with a healthcare professional to manage hypertension and make any necessary changes to your treatment plan.
If you are considering using kratom for high blood pressure, it is important to start with a low dose and gradually increase it until you find the right amount for you. It is also essential to purchase kratom from a reputable source to ensure that it is of high quality and purity.
In conclusion, kratom may be a helpful natural alternative for individuals with high blood pressure due to its effects on blood pressure and its ability to reduce anxiety and stress. However, it is not a replacement for prescription medications or lifestyle changes and should be used with caution. If you are considering using kratom for high blood pressure, it is important to work with a healthcare professional and start with a low dose. It is also essential to purchase kratom from a reputable source to ensure that it is of high quality and purity. While kratom may be beneficial for some individuals, it is important to remember that it is not right for everyone and may not be suitable for all types of hypertension. As with any treatment, it is important to carefully consider the potential risks and benefits and make a decision that is right for you and your specific health needs.
How Can CBD Helps in Managing Viral Diseases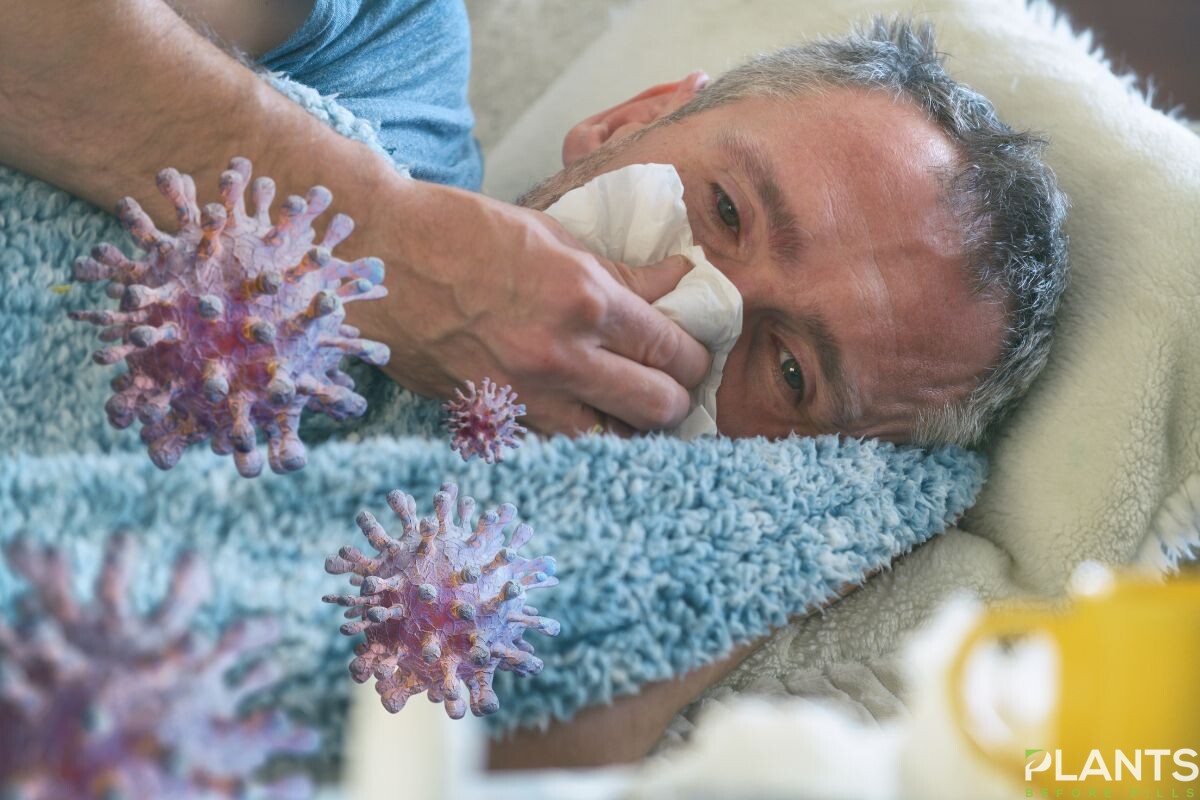 The 2020 COVID-19 pandemic has taught us a lot, especially when it comes to taking care of ourselves and protecting our loved ones against the viral disease. From using face masks, keeping ourselves hydrated all day, and even looking for different ways to manage the symptoms if you've been infected.
Among all the interesting remedies and treatments that we have discovered during the pandemic is the connection between CBD and viral diseases. How can the non-intoxicating compound of cannabis helps in managing viral illnesses? Let's find out here.
CBD and Viral Diseases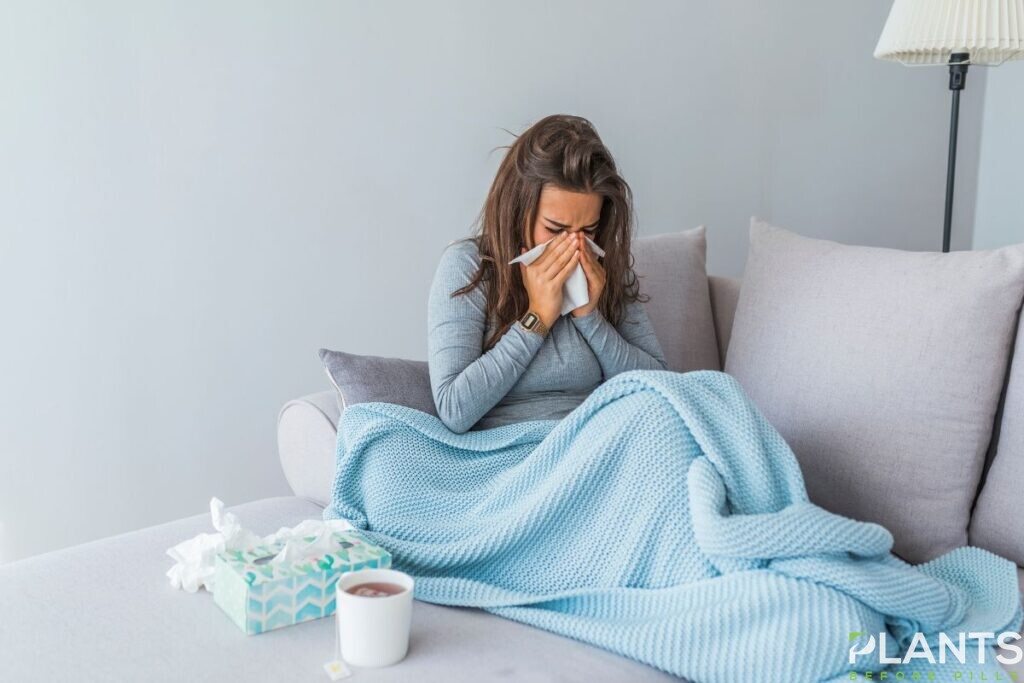 One of the key cannabinoids in cannabis is cannabidiol, or CBD, which, in contrast to THC, has no psychoactive properties. Though CBD was once overlooked as a potential treatment for a wide variety of diseases, it is now getting attention as a potential therapeutic vector.
In fact, some circumstantial evidence suggests CBD could be useful for treating viral infections. One study looked into CBD's effectiveness against Hepatitis C and B viruses. Testing for the virus was done in a culture over the course of many days.
Moreover, CBD was found to have a significant inhibitory effect on HCV cell reproduction, up to 86.4%. Researchers found out that they're on par with those shown with interferon-alpha, a medicine now used to treat Hepatitis infections.
Researchers evaluated the development of Kaposi's sarcoma-associated herpesvirus (KHSV) after treatment with CBD in human dermal microvascular endothelial cells. The results of the investigation demonstrated that CBD has weak antiviral activity against KSHV.
It appears that CBD inhibits the spread of KSHV-infected cells, but it has no effect on the efficiency with which the cells are infected. In addition, CBD slowed the progression of KHSV-related malignancies in healthy cells.
Can CBD Helps in Managing Symptoms of Colds and Flu?
An inflamed nose and upper respiratory tract is the root cause of the common cold. Rhinoviruses are the most common viruses responsible for respiratory illnesses, including the common cold and influenza.
Some of the more frequent symptoms of a cold include a sore throat, congestion, runny nose, cough, sneezing, low fever, headaches, and body pains. While there may not be a method to completely eliminate a cold's symptoms, most people find relief after two weeks of self-care.
CBD has shown promise as a medicinal agent for the treatment of colds due to its antibacterial and antiviral effects, which have been the subject of several research. CBD has been shown to have anti-inflammatory and analgesic effects in scientific studies.
Moreover, according to one research, CBD has been shown to help those with anxiety problems get a better night's rest. Weak sleepers tend to be more vulnerable to catching a cold.
How to Use CBD for Colds and Flu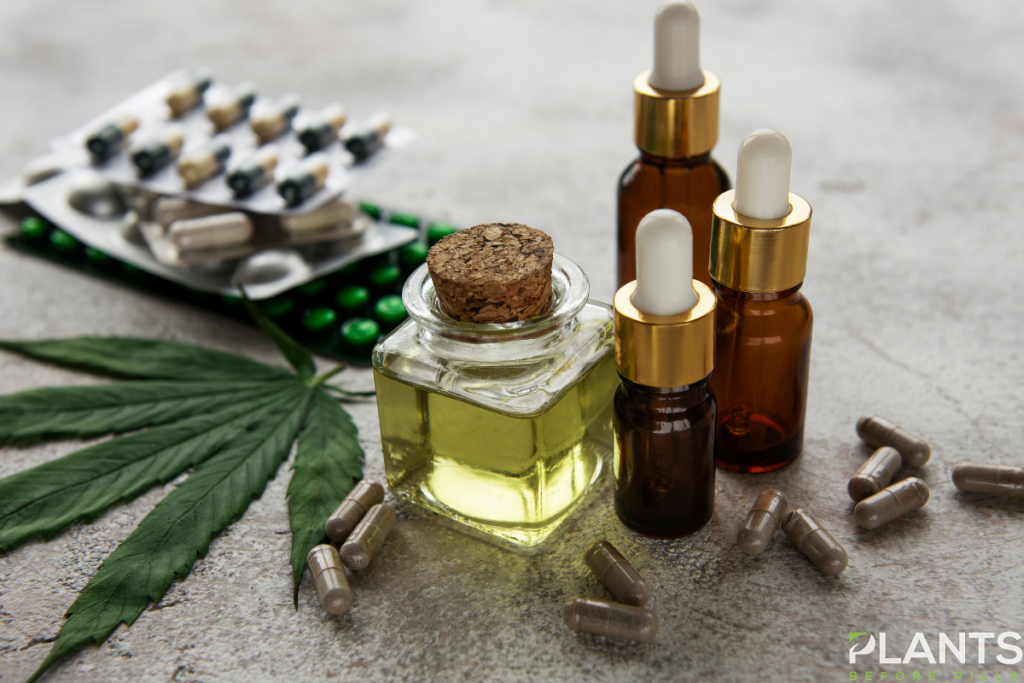 CBD's potential to alleviate cold and flu symptoms, including inflammation and discomfort, suggests it may be useful for those suffering from these conditions. In addition, CBD oils can help those who suffer from anxiety get a better night's rest. A lowered immune system and increased vulnerability to infection have both been related to poor sleep quality.
CBD oil or tincture is the most effective form of CBD administration for treating common cold symptoms. In most cases, CBD oils are taken sublingually and kept there for up to 60 seconds. In this way, the healing benefits may last anywhere from six to eight hours.
CBD may also be taken orally, either in gummy or capsule form, which is a wonderful method to start using CBD. This is because they are easy to use and have a consistent dose of CBD built in.
On the other hand, it's important to know that a full-spectrum CBD oil contains all of the cannabinoids and cannabinoids-like compounds found in the cannabis plant, while broad spectrum CBD oil has virtually none. Also, isolated CBD is the purest form of CBD.
Proper Dosage of CBD
CBD has not been recognized by the FDA as a therapy option. For this reason, CBD does not have a universally accepted dose. However, as a rule of thumb, it's best to ease into things. If you don't have any negative reactions, you can gradually raise your CBD dosage.
On the other hand, daily microdoses of CBD can be anything from 0.5mg to 20mg. The typical flu symptom of headache may respond well to these dosages. CBD may be useful for inflammation and discomfort when taken in amounts between 10 mg and 100 mg once day.
Moreover, CBD dosages between 25 and 175 milligrams per day have been suggested for the treatment of anxiety. A strong clinical response can be achieved at these doses. However, the researchers in this study only utilized CBD isolate, not a whole-plant extract, so your mileage may vary.
Possible Risks of Using CBD Oil
Harvard Health Publishing expresses concern in a published piece that customers may not know for sure what is in the product or if the dosage information is true because of the absence of regulation.
Some CBD vendors submit their wares for third-party testing, while others don't, leaving their customers in the dark about the exact components of the oil they're purchasing. Since the sector is currently poorly regulated, customers frequently have no idea what is in the items until they can get their hands on the findings.
Many people in the United States are at risk for a serious interaction between CBD oil and the numerous pharmaceuticals they already use. Not only may drug interactions reduce a medication's effectiveness, but they might also trigger unwanted negative effects.
The Legality Status of Using CBD Oil for Viral Diseases
Federal law no longer prohibits selling industrial hemp products with a THC content of less than 0.3% thanks to the passage of the 2018 Farm Bill. Although this is encouraging news, you should still research the CBD legislation in your state just to be safe.
Always keep in mind that CBD is illegal in several U.S. states. To prevent any legal consequences, you should familiarize yourself with the legislation of the various states.
Conclusion
CBD has caught the attention of the public when it comes to its potential therapeutic benefits, especially in managing symptoms of viral diseases. However, there could be risks that should be considered when deciding to use CBD for viral diseases. That said, it's better to consult your doctor first before taking any CBD products.