Traveling with CBD – What to Know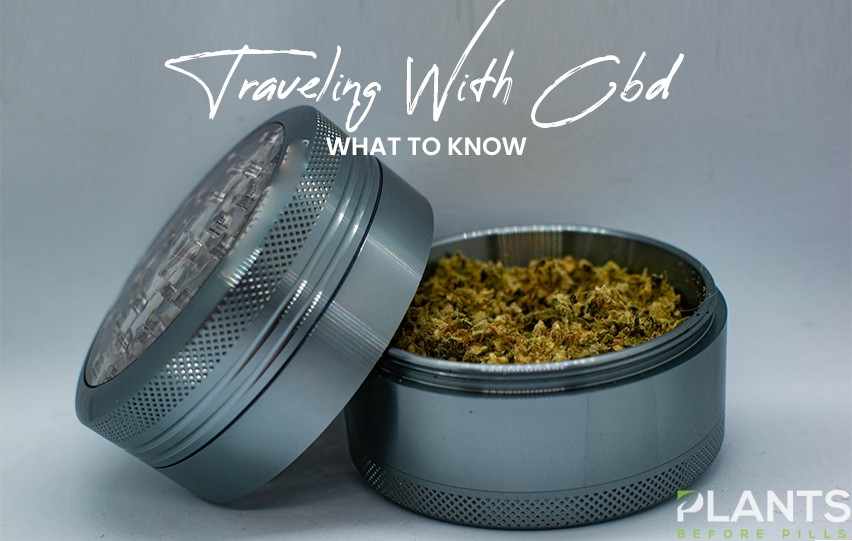 You're a CBD enthusiast, and the thought of leaving it behind when you travel leaves you cold? Not to worry – traveling within the USA, you're good to go and to take your CBD with you. If your trip will take you outside the states, that's a different story – see below. Make sure you are knowledgeable about the CBD product you are carrying, and enjoy your trip. The team at online review site CBDtop10.com is familiar with all aspects of the CBD world, and here is our input for travelers:
Domestic travel:
The 2018 Farm Bill changed a lot of things for CBD users in the USA. CBD products derived from the hemp plant are no longer lumped in with Tier 1 drugs (wasn't that absurd anyway?), and are legal to be taken across state borders, including on flights. If you are getting on a plane, here's what the TSA has to say to you: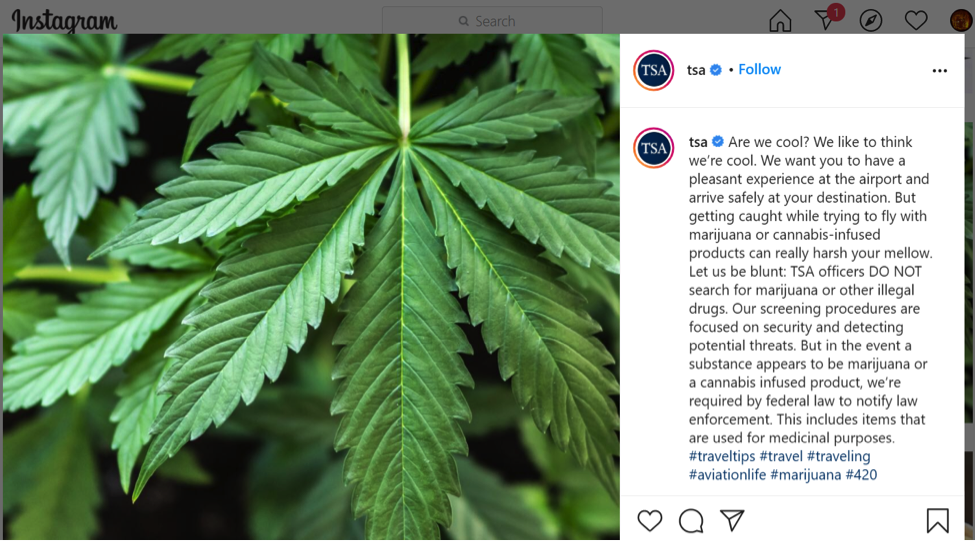 Keep in mind that regulations for the size of liquid containers will apply to CBD oils, limiting you to three ounces. Since most CBD oils are sold in 1 oz. or 2 oz. bottles, this should not be an issue.
Here's why we say you should be knowledgeable about your product; CBD obtained from marijuana plants is still not allowed in some states. If you know that your CBD is derived from hemp, no worries! (This information is available on the website of any reputable CBD brand). If you find that your product does, in fact, come from marijuana plants, be sure to check the laws of any states you are traveling to. If in doubt, leave your usual brand behind and carry a brand specifically derived from hemp. The CBD is the same regardless!
Federal regulations rule in National Parks, so the hemp-derived CBD requirement applies in the parks regardless of the laws for the state in which the park lies.
Some travelers have told us they carry a printout of the lab report for their CBD product so that they have some documentation to back them up in the unlikely event that they are questioned while on their trip. Again, this is something you can get from any reputable CBD manufacturer's website. Check the THC content on the report – the specific level of THC allowed in CBD products is 0.3 percent.
If you have been prescribed CBD by a medical professional, you should carry your prescription with you.
Still uncomfortable? Get a broad-spectrum or isolate CBD instead of your usual full-spectrum oil. The THC has been eliminated from these products through additional processing in the production stages.
International Travel: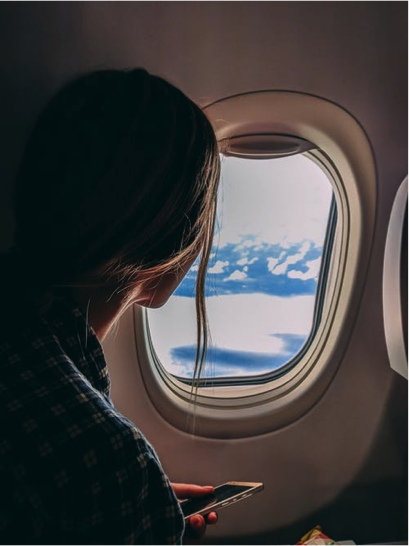 Things are not so straightforward for those traveling outside the USA. Many countries, especially in Europe, are quite open to CBD use and there would be no problems for a traveler with CBD. However, there are also countries with much stricter laws regarding anything remotely resembling a drug. An international traveler would need to research and understand the laws of any destination country.
As much as we love our CBD at CBDtop10, we have been known to just leave it behind on international trips. It isn't worth the time to investigate laws, or to be on edge wondering about your legality. This includes trips to visit our friendly neighbors in Canada. Although CBD and marijuana products are completely legal in Canada, it is still illegal to transport any cannabis product across the border from the USA. We have purchased CBD products once we were across the border from the dispensaries that are easily found in Canada.
Cruises
Many cruise lines prohibit CBD on board. At the least, you need to speak directly to your cruise line to see what their specific rules are. As with international flying, it's probably best to leave your CBD behind and let the ocean breezes soothe you instead.
Final thoughts:
As outlined above, you are free to travel with your hemp-derived CBD within the USA. We travel without our CBD on international trips and we suggest you do the same.
There are convenient sample sizes of some CBD products available from some brands, and carrying these means you can leave your larger supply at home. We particularly like the Daily Dose product from Green Roads World. These are small, flat individual packets of the Green Roads CBD oil with 25 mg of CBD in each one. Easily packed and carried, they are a great idea for the traveler.
Best wishes for stress-free travel, with or without your CBD.
Learn More About CBD Shampoo and Why It is Worth Your While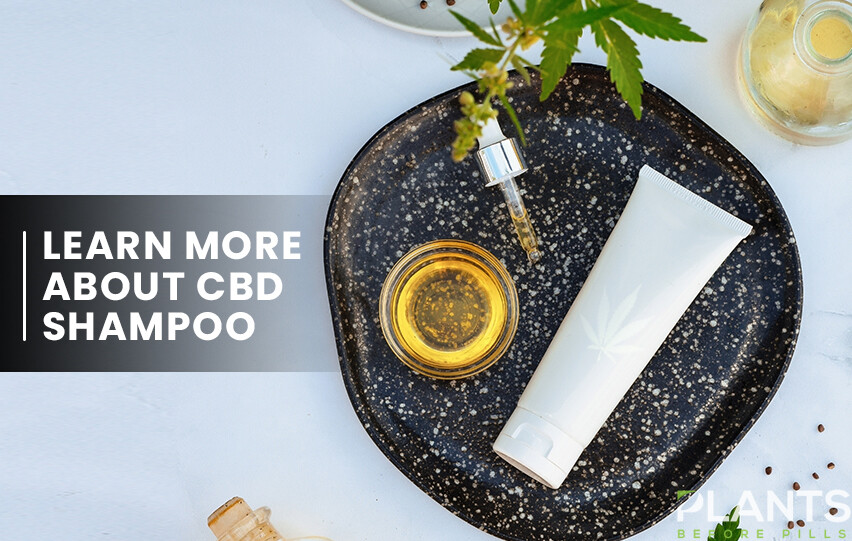 One of these novel CBD-infused items is CBD shampoo. Perfect for individuals who take the time to pamper themselves, this product is packed with one of the best ingredients for hair care.
The popularity of cannabidiol (CBD) has been skyrocketing over the past years. With the introduction of the 2018 Farm Bill, CBD is considered technically legal as long as it is hemp-derived and contains cannabinoids within the allowed threshold. This opened up a world of possibilities for producers to create new products infused with CBD.
Introducing CBD Shampoo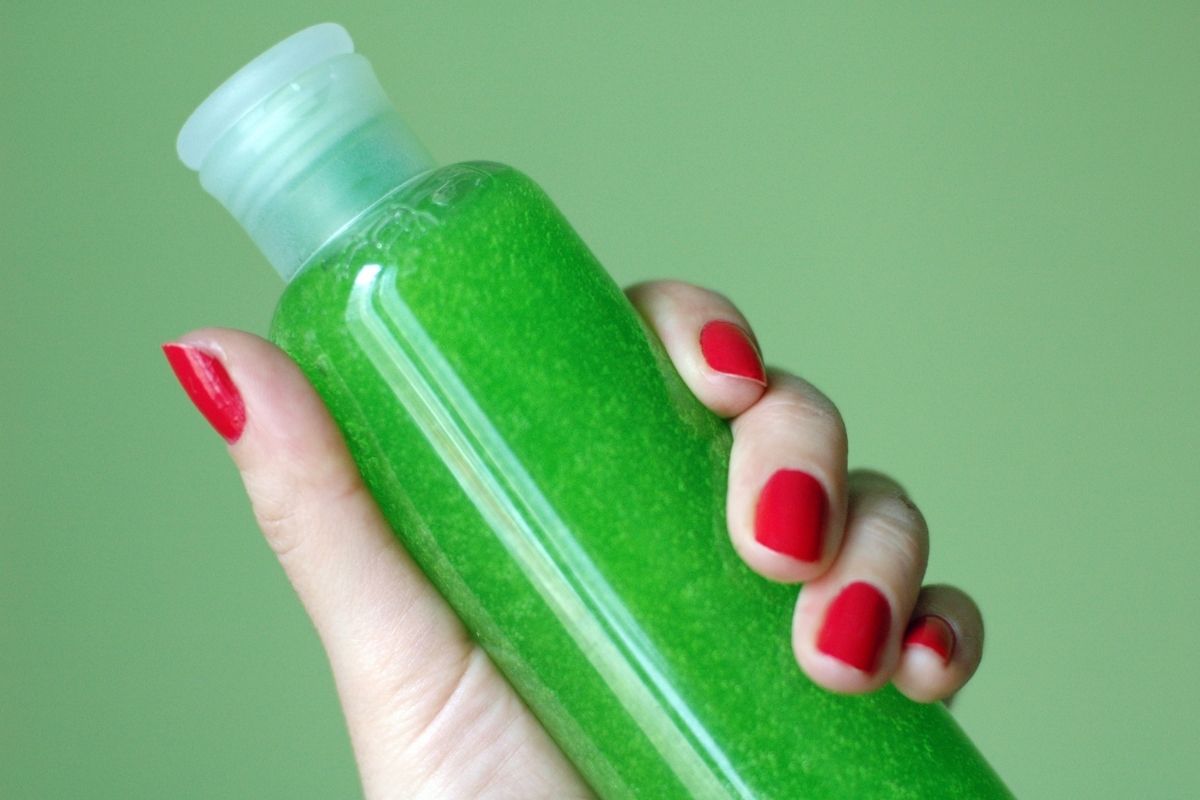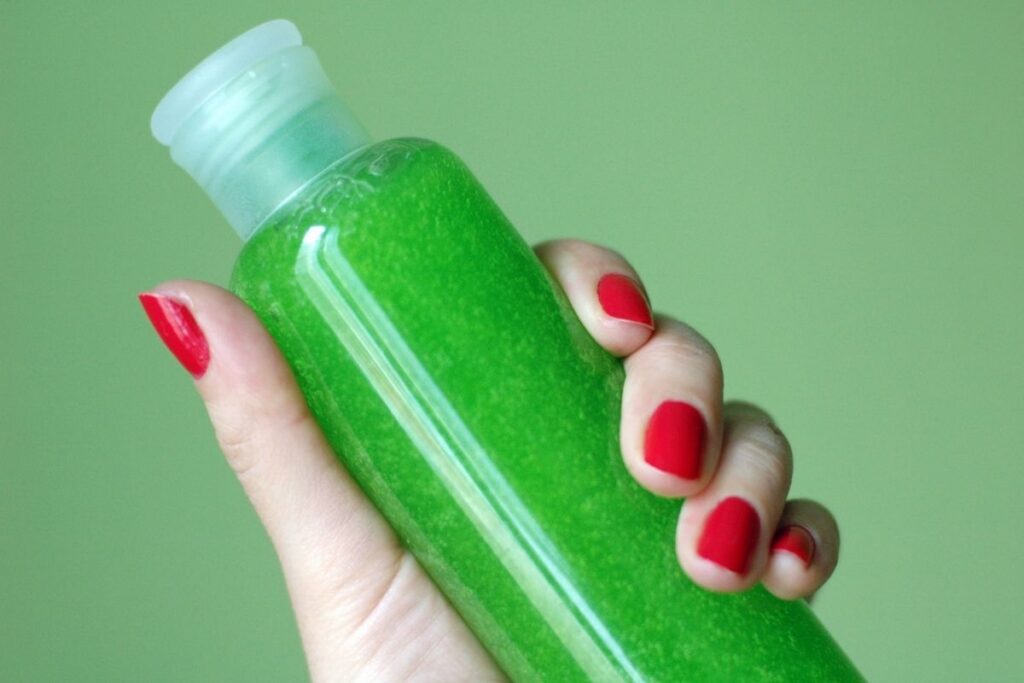 CBD shampoo is used just like any regular shampoo out there, except it is infused with all the benefits CBD can offer. Because it has CBD as a primary ingredient, it contains amino acids that provide various protections to your hair, helping you achieve a young, healthy, and nourished look for your locks.
Now, making such products can seem simple. After all, manufacturers just need to mix CBD into their shampoo formula, right? What you need to know is that the compound is typically added in CBD hemp oil form, which means that it needs to interact with water-based ingredients. The two don't mix, so producers usually use an emulsifying agent.
This is where you need to do your research as some agents may not be compatible with your needs, preferences, and conditions. Aside from this, you can always rely on CBD as long as you are familiar with its effects on your mind and body.
The Benefits of Using CBD Shampoo
For many people, using this kind of hair care product offers a host of advantages for their mane and scalp. This is why these consumers always have a bottle of CBD shampoo in their arsenal. One of the reasons why it is a staple in many bathrooms is because of its moisturizing properties with the help of amino acids.
The cannabis plant contains more than 15 amino acids, some of which are known to lock in moisture. When used on the hair, amino acids such as leucine, isoleucine, and valine work to hydrate cells, while also keeping the moisture in. This can result in healthy, bouncy, and shiny hair.
Aside from this, another amino acid in CBD helps in maintaining the natural color of your hair. Tyrosine helps in the production of melanin, which is the pigment that gives your hair the color it naturally has. By shampooing with CBD-infused products, you can keep your hair's lush and organic color without any artificial aids.
The addition of cannabidiol in your hair routine also helps strengthen every strand. Aside from amino acids, CBD also comes with fatty acids that help produce collagen. Collagen is known to rejuvenate skin cells and help keep them look younger. It also makes cells more resistant to tearing and other damages. Those who are concerned about thinning hair can also use this product to address the issue. Collagen increases hair growth, helping you get the luscious hair you are going for.
Besides your hair, the increased collagen production also offers some benefits for your scalp. If you have been struggling with dandruff, this new product can help you minimize itching, skin damage, and flaking thanks to its rejuvenating properties.
The Bottom Line
CBD shampoo offers a whole lot of possibilities for consumers. With the various benefits it has to offer, you can never go wrong with trying out cannabidiol-infused hair products. To further help your venture into the world of this cannabinoid, you can also try out different CBD products such as oils, topicals, gummies, and other edibles. There are a lot of sources to choose from so you will never run out of options.
Should You Try CBD Gummies?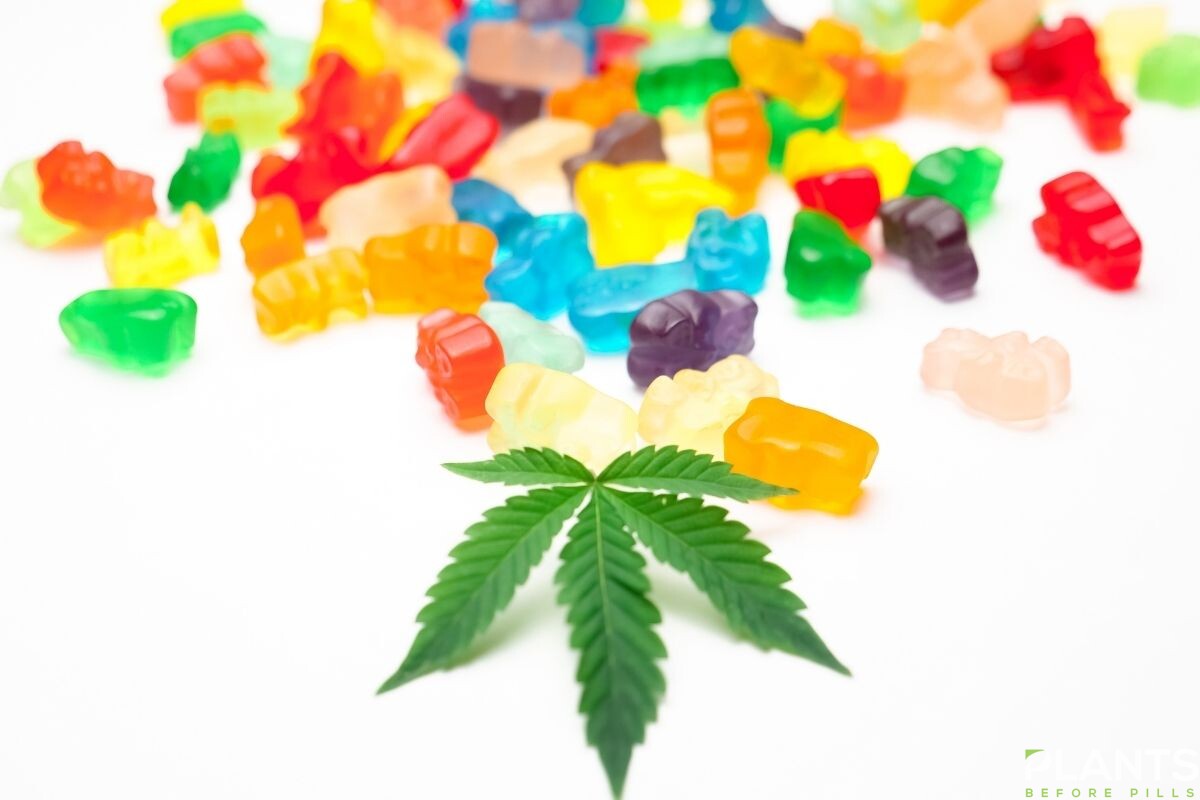 CBD gummies are the newest craze in the cannabis world. Although there are some excellent CBD-infused edibles on the shelf, it can be challenging to say which ones offer a high-quality experience. These special gummies are a tasty way to get CBD's calming effects. It can help to disguise the earthy flavor and make it possible to digest CBD oil.
They are available from various manufacturers, although it may take time to choose one that is right for you. If you're using CBD for anxiety or pain relief, you need to know everything there is to know about one of the most common CBD-infused goods available in the stores today. In this article, you'll learn what CBD gummies are and why you should try them.
What Are CBD Gummies?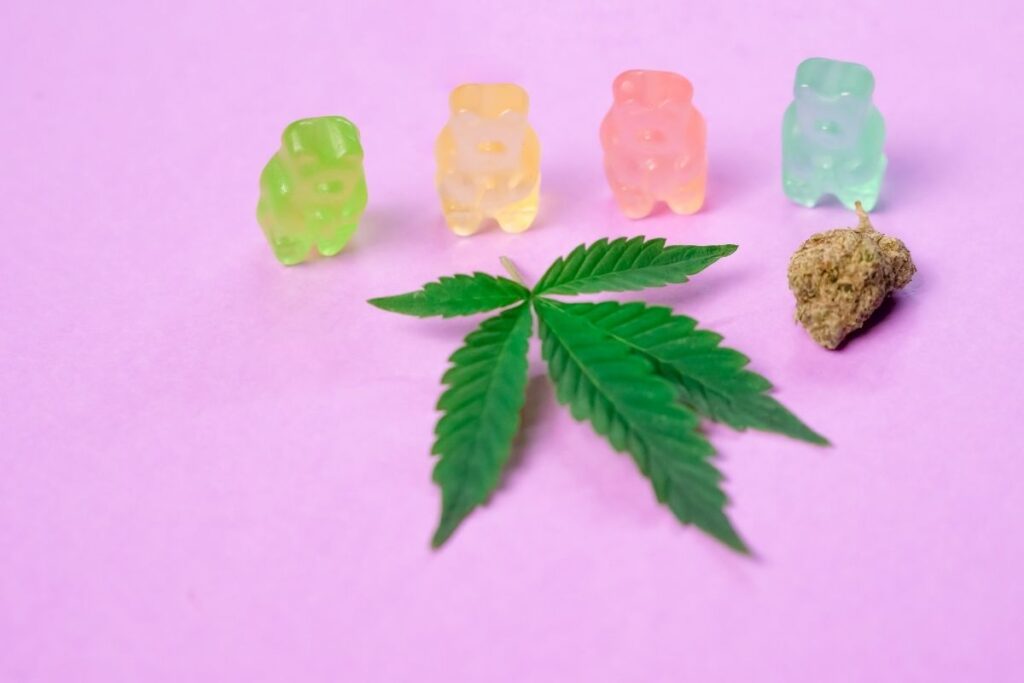 CBD gummies are a form of cannabidiol candy. Some foods contain CBD; a beneficial compound derived from the cannabis plant. They're available in a variety of flavors, shades, forms, and CBD doses. Gummies are a pleasant and convenient way to consume CBD, and many producers' successful advertising campaigns have boosted their success among long-term CBD consumers and recreational users alike.
If you're new to CBD, you may be wondering why CBD-infused edibles like gummies don't make you feel euphoric. CBD gummies, as the name implies, are candies made from the non-psychoactive component of cannabis.
Benefits of CBD Gummies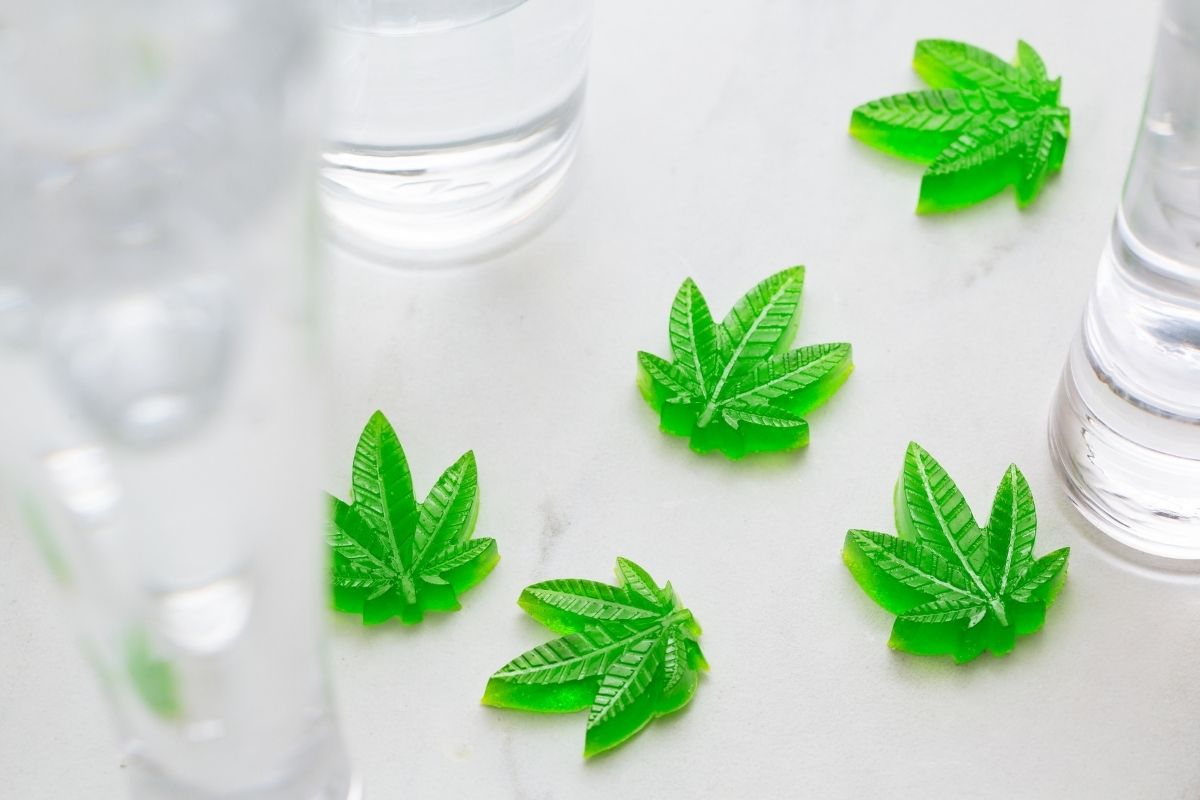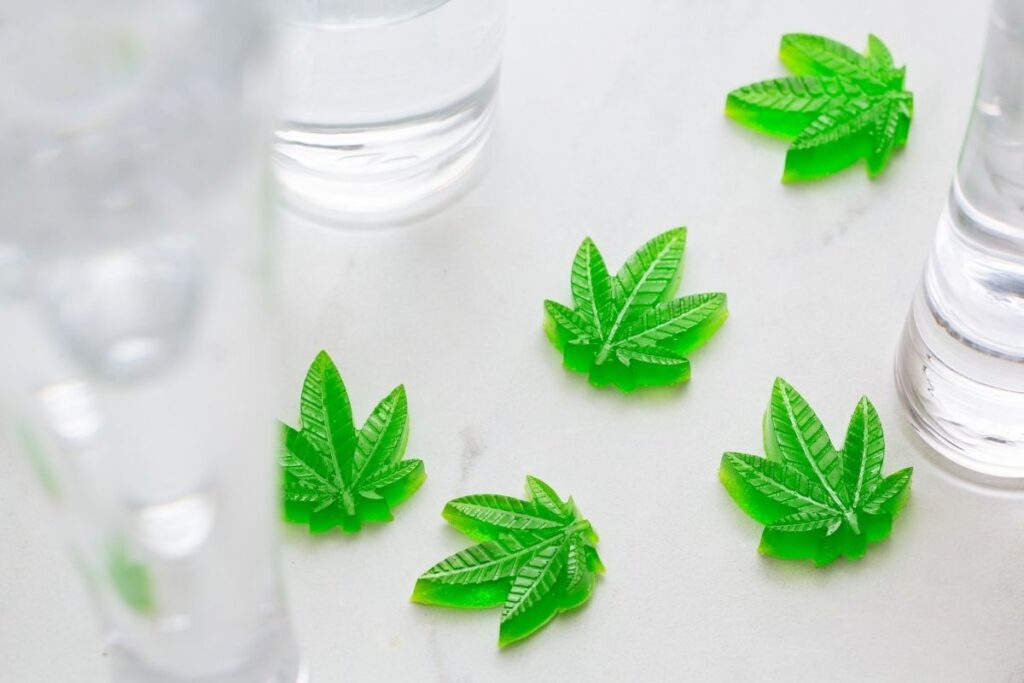 It's producers say that the substance can help with panic, stress, discomfort, swelling, and sleep. Epidiolex, a CBD medication, has been authorized by the FDA to treat epilepsy. Gummies are a tasty, all-natural alternative.
You must, however, guarantee that your gummies contain no more than 0.3 percent THC. If it's higher than that, the CBD foods can be classified as marijuana, which is also illegal in the United States. People with minor anxiety, depression, and sleeping problems will also benefit from these special gummies. CBD gummies, as per reports, can spontaneously relieve pain and reduce inflammation.
CBD Gummies Legality Status
Hemp-derived goods are acceptable as long as the THC level is less than 0.3 percent. Full-spectrum edibles are effective and have just a hint of THC. It is ideal for patients who need a high THC to CBD ratio to treat their symptoms. However, broad-spectrum ones include CBD without the THC. It's a natural substitute for anyone who doesn't want to use the hallucinogenic substance at all.
Your top priority should be regulations and laws. It's best to purchase from companies that put their cannabidiol goods into stringent third-party testing monitoring to prove consistency and safety.
Research facility checks are performed on the edibles to ensure that they do not have any toxic additives and validate the CBD concentrations. The lab research findings can be found on the retail sites of your preferred brand.
Conclusion
CBD gummies are not only an alternative to the conventional drugs that can induce unexpected side effects, but they are also an alter to other types of CBD that may not be attractive to other individuals. These special gummies CBD edibles are available in delectable variations that would help you forget they're good.
CBD is one of the fastest-growing segments of the marijuana market today for its efficacy. If you have a health condition, you can first see a doctor. CBD is not controlled by the FDA, and study on all its results, while positive, is not definitive.
Discover What Delta-8 THC is and Where to Get it Legally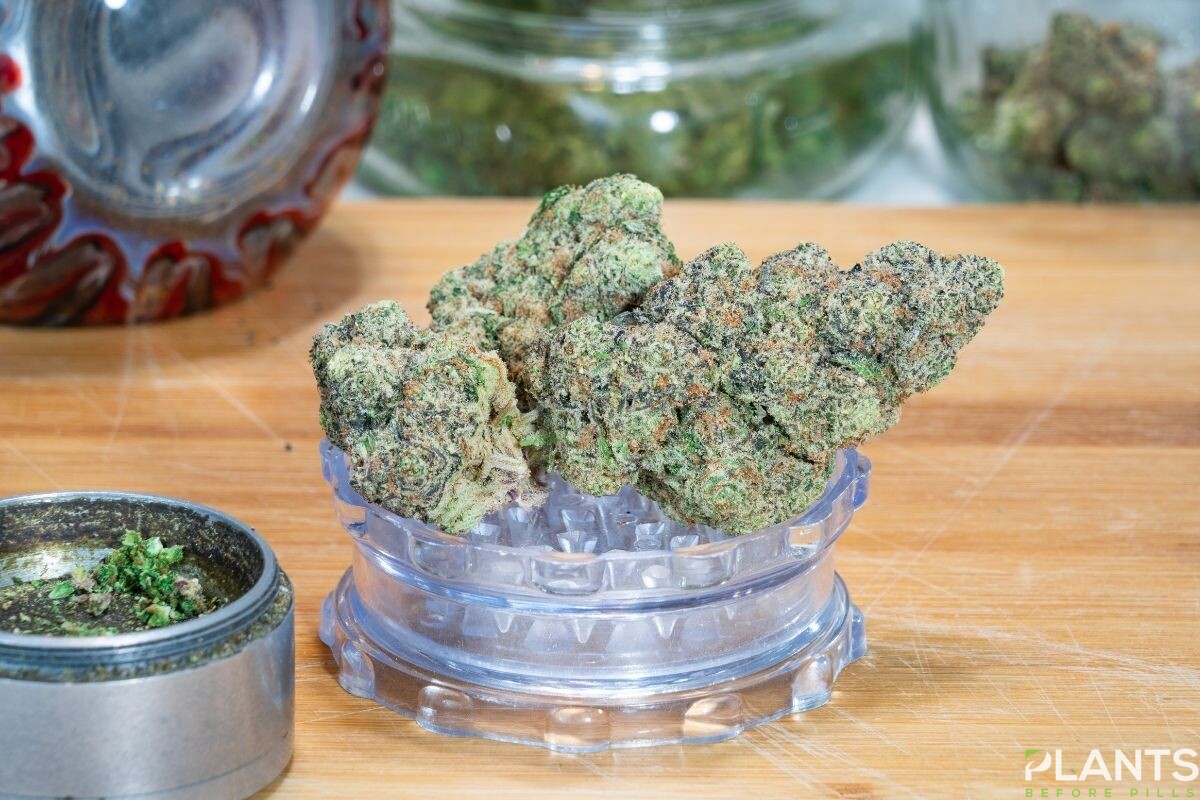 When talking about the potentials of cannabis and its cannabinoids, two of the most popular chemical compounds found in the plant always come up namely cannabidiol and delta-9 tetrahydrocannabinol, commonly known as THC. What many people neglect to recognize is that there are more than 130 cannabinoids in the plant.
One of these is the lesser-known delta-8 tetrahydrocannabinol (delta-8 THC), which is different from the more commonly known delta-9 THC. This compound recently gained popularity and many members of the cannabis community are becoming more interested in trying it out. If you are one of these people, here's what you need to know.
Introducing Delta-8 THC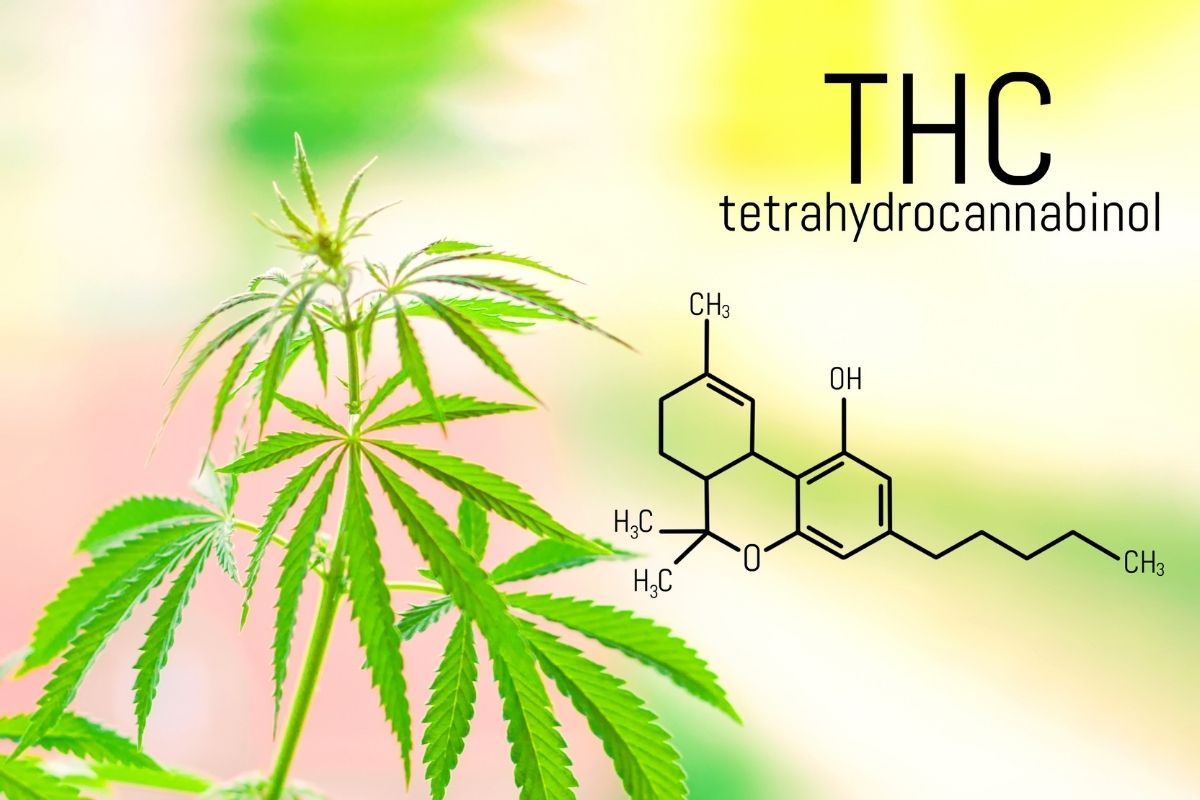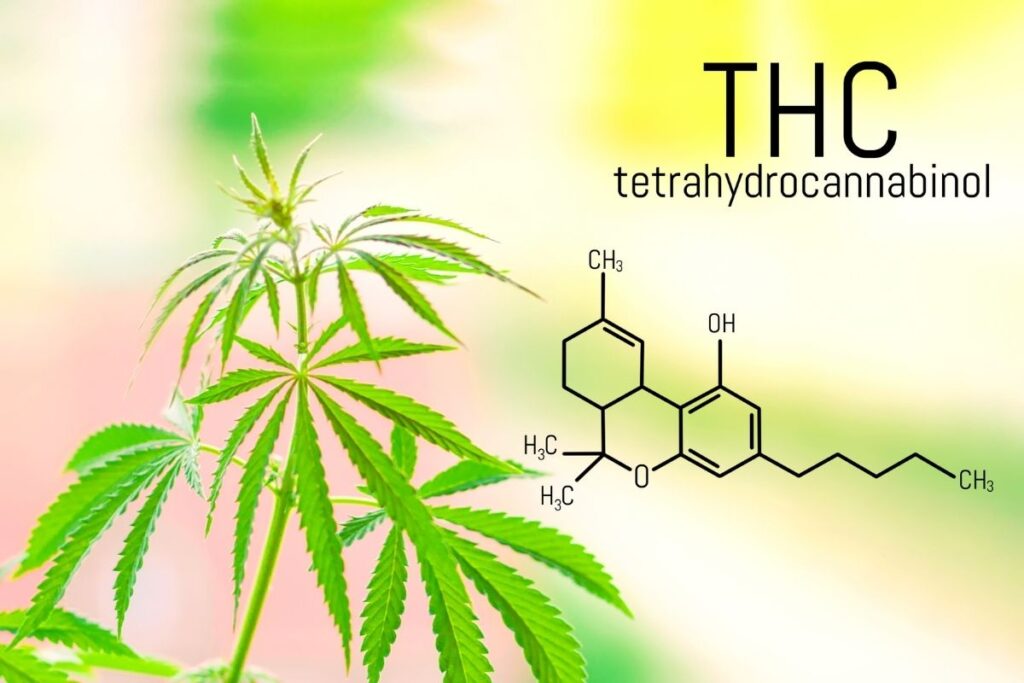 Delta-8 THC is a psychoactive compound present in the cannabis plant. It bears a similar structure to delta-9 THC, more commonly known as simply THC. Both cannabinoids have a double bond in their carbon chains, however, they have differences that influence how it affects consumers. This variance rests on the placement of the double bond. For delta-8 THC, the double bond is found on the eighth carbon chain, while it is located in the ninth double chain in delta-9 THC. Delta-8 is also considered more stable than delta-9.
Given these differences, the two compounds also have slightly varying effects on consumers. When talking about these properties, it is first important to talk about the effects of psychoactive agents, seeing that the delta-8 and -9 THC are both psychoactive chemicals. These compounds are known to produce a high that offers a euphoric and sedated feeling. However, the effects of delta-8 are much milder than delta-9.
Another essential difference between the two is that delta-9 is found in abundance in the cannabis plant, while delta-8 is not. In fact, there are no significant concentrations of delta-8 in the plant, but most especially in the hemp variety. What many manufacturers do to produce delta-8 supplies is to make it from CBD.
So, Where Can You Get It?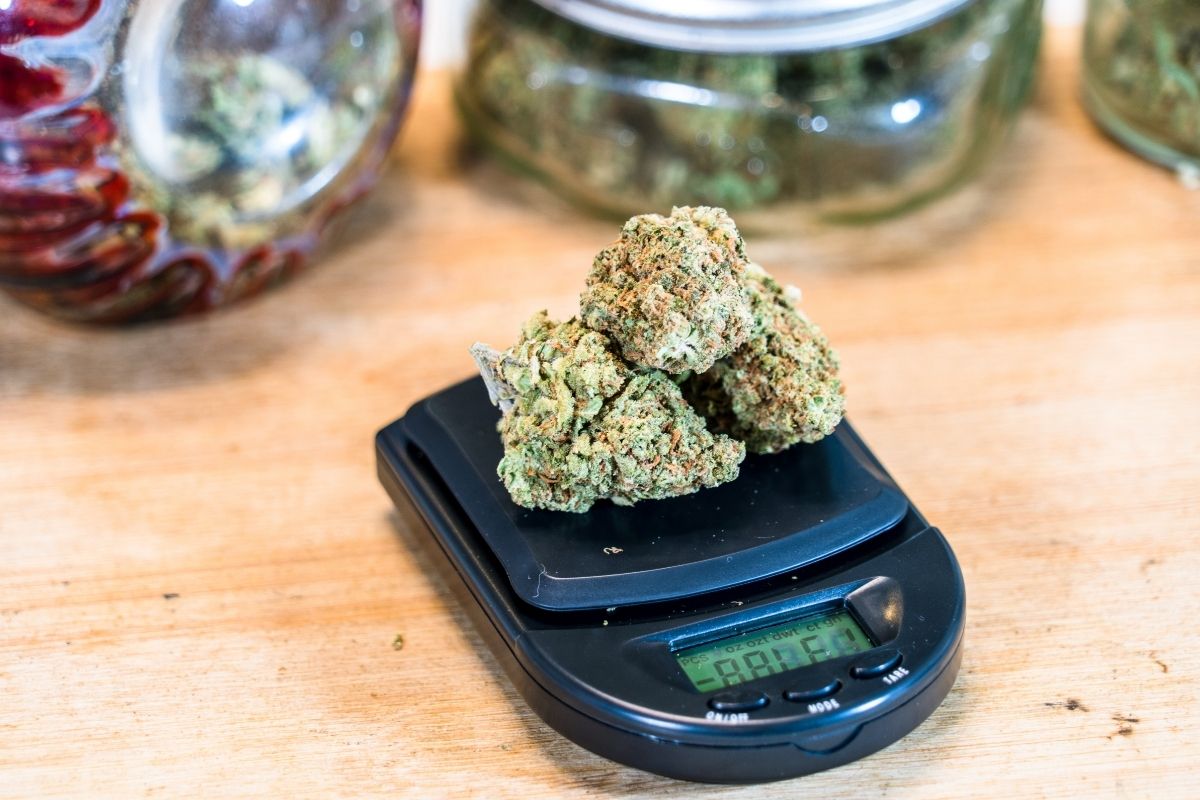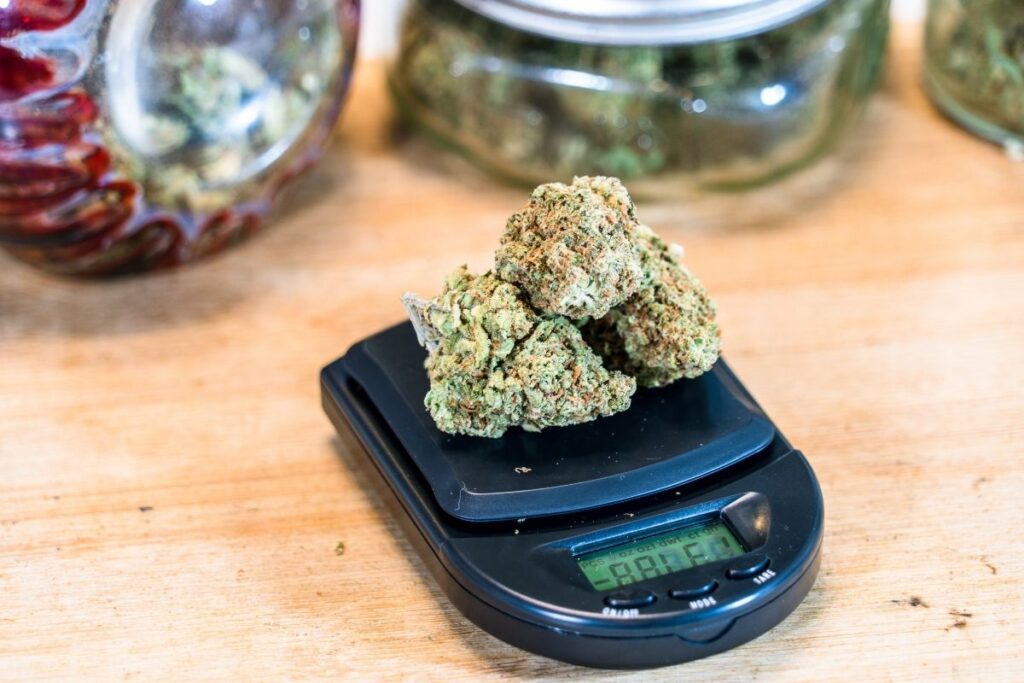 In the topic of legality in the United States, the first thing we need to talk about is the 2018 Farm Bill and its implications. This law delisted hemp from the list of illicit crops, allowing farmers to legally cultivate, harvest, and sell hemp which is known as a high-CBD and low-THC plant. The law defines hemp as a cannabis plant with only 0.3% THC or less. This technically makes it federally legal to consume hemp in all forms, particularly extracted CBD, which can be used to create delta-8 THC. Delta-9 can also be converted to delta-8 THC.
However, it is important to remember that particular states have created laws that specifically outlaw particular substances such as CBD, delta-8, and delta-9 THC. Currently, there are 12 states that prohibit delta-8 THC namely Alaska, Arizona, Arkansas, Colorado, Delaware, Kentucky, Idaho, Iowa, Mississippi, Montana, Rhode Island, and Utah. Alabama, North Dakota, and Oregon are looking into bills to ban it.
The rest of the states either allowed the distribution and consumption of this substance or have no specific laws to prohibit it. Interestingly, the United States Hemp Authority, which certifies hemp products, did not endorse delta-8 products as they are marketed for their psychoactive effects. Moreover, the agency takes a stand that the law only allows a total THC concentration of 0.3%, and with delta-8 being a THC compound, products cannot exceed this threshold.
The Bottom Line
The laws surrounding delta-8 THC as of this moment remains hazy, especially as hemp products are considered legal only through technicality. Nevertheless, consumers in states where cannabis is fully legal can definitely go out and try what delta-8 products have to offer and see the difference for themselves.