Utah Drops Residency Requirement, Granted Licenses to Medical Marijuana Growers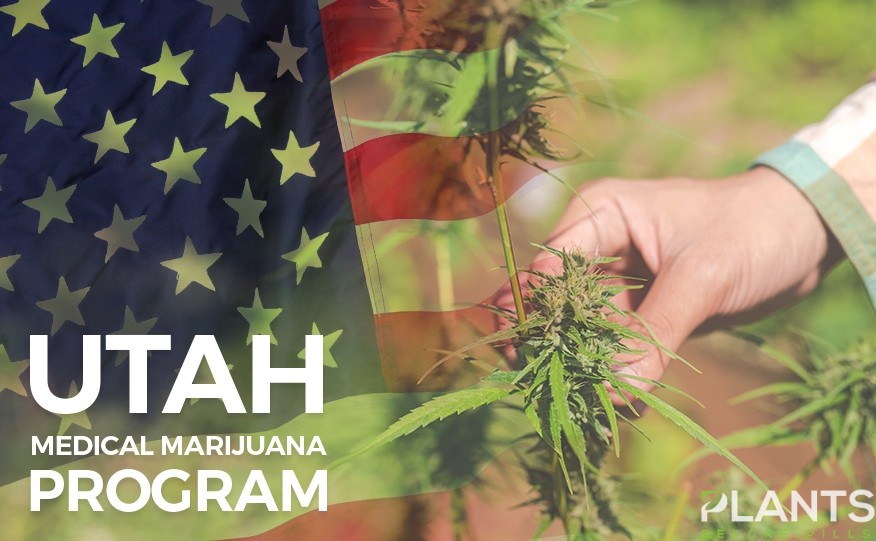 The regulators of the Utah state has dropped the proposed residency requirement for medical marijuana growers and cultivation, leaving local farmers in dismay.
This July, regulators announced eight licensed marijuana growers, comprising of four existing Utah businesses and four out-of-state growers with 'Utah ties.'
The regulators are supposed to give ten marijuana cultivation licenses but only awarded eight to avoid overflowing supplies of cannabis in the state.
Out of these eight growers, seven were from rural areas and only one is from an urban location. The companies granted with marijuana cultivation licenses are the following:
Dragonfly Greenhouse
Harvest of Utah
Oakbridge Greenhouses
Standard Wellness Utah
True North of Utah
Tryke Companies Utah
Wholesome Ag.
Zion Cultivars
However, these companies still need to get zoning approval from their respective cities and communities before proceeding with the cultivation. According to Hemp and Medical Cannabis Program Director Andrew Rigby, "The majority of these companies do not have ownership of their proposed locations as of now. Part of the details that still need to be worked out at a company level."
Medical Marijuana Program in Utah
According to The Salt Lake Tribune, the Department of Agriculture and Food is now working on the process of crafting the medical marijuana program. The agency said that restricting the residency of medical marijuana growers is considered 'illegal' according to the federal law. It will is expected to hold the latest draft in the cannabis cultivation rules and regulations.
In its announcement, the department said it received a total of 81 applications and eight of these were from out-of-state addresses. However, the remaining applicants may include out-of-state interest with a local partner.
Before the announcement of approved marijuana growers, local farmers are hoping for in-state growers to get cultivation licenses. With owners coming from a different state and only partners with locals, communities in Utah will not get enough credit.
Meanwhile, Utah Cannabis Association Executive Director Tom Paskett said, "I think at the end of the day, most people realized that it [residency requirement] wasn't something that was going to stand up as a policy. It was just a quagmire that the state was trying to avoid."
The new medical marijuana law or Utah Medical Cannabis Act was approved by the House of Representatives and the Senate last December 2018. Under this bill, the number of private medical marijuana outlets will be reduced while dispensaries will expand to more than 40 around the state.
Under the Proposition 2 of the Utah Medical Cannabis Act, marijuana edibles are prohibited but gelatin cubes are an exception. In addition, the legislation also changed the list of conditions that qualify for the medical use of marijuana. Most autoimmune diseases are removed except for Ulcerative colitis and Crohn's disease.
How YOU Can Support The Cannabis Legalization Movement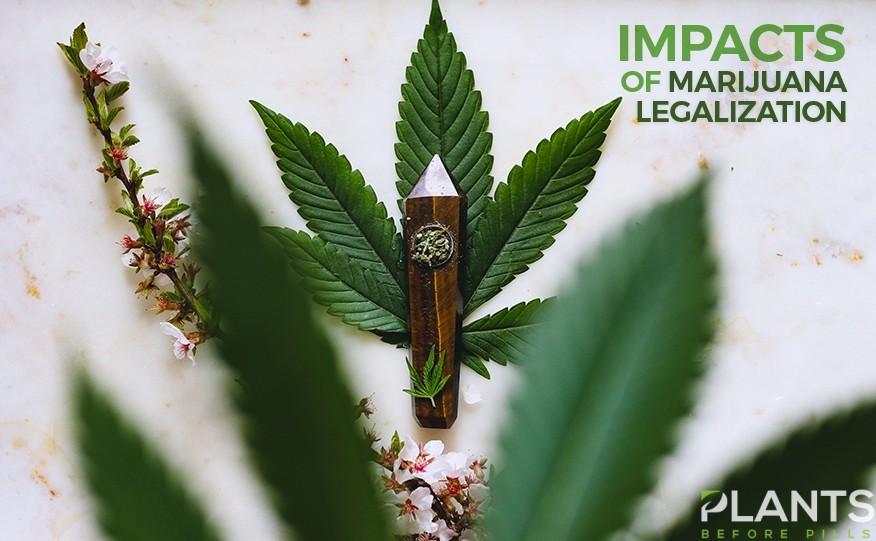 As you may know, cannabis legalization has been controversial for decades. Supporters of legalization argue that it's about time we recognized the potential medical benefits of marijuana and stop spending so much money trying to fight the war on drugs. But opponents argue that legalizing cannabis would result in more teens using the drug and cause an increase in crime rates—and they have plenty of evidence to back up their claims. It's easy to get lost in all of this information, but here's something you should remember: You can make a difference! Every day, people all over the country are getting involved in discussions about cannabis legalization and making sure their voices are heard by elected officials who need to hear them most. Here are five ways YOU can support the legalization movement:
Learn about the history of cannabis legalization.
Cannabis has been around for thousands of years, and there are many positive reasons why it should be legalized. To begin with, cannabis is a versatile crop that can be used in a variety of ways. Cannabis has been grown for industrial purposes, food, and medicine.
Cannabis was used medicinally in ancient China as early as 2737 BC – far earlier than any other civilization considered to have an advanced medical system. The Chinese found that cannabis was effective in treating many ailments, including malaria, insomnia, constipation, and rheumatism (painful muscles and joints). In India, over 2,000 years ago, it was used by Hindu priests at religious ceremonies because of its calming effects on the mind (aided by its euphoric properties).
Educate yourself on the medical benefits of cannabis.
Cannabis is a natural medicine that has been used for thousands of years to treat a variety of ailments, from depression and insomnia to nausea associated with chemotherapy. It's also been shown to lower blood pressure by relaxing blood vessels (this is why cannabis is often prescribed for individuals with hypertension), reduce inflammation in joints and muscles (which may explain why people who regularly smoke marijuana report less joint pain), delay aging (which also might explain why some very old people seem younger than they really are), increase appetite (that's right—cannabis actually helps you eat more!), reduce neuropathic pain (i.e., nerve-related chronic pain that doesn't respond well to other treatments), improve sleep quality etc.
It is important to be educated on the benefits of cannabis, and Deven Darnel is a clothing brand on a mission to continue to support cannabis legalization and decriminalization as well as amplifying the research done on it through those who support their brand initiatives.
Support candidates who support cannabis legalization.
In order to support candidates who support cannabis legalization, you have to know which ones they are. You can find that information through a variety of sources. For example:
Ballotpedia has a complete list of all current and upcoming marijuana-related ballot measures in all 50 states. This includes not only whether or not a given state supports legalization but also what their laws are with regard to possession limits and other restrictions on the use and possession of cannabis products for medical purposes.
Find out if your state has already legalized recreational cannabis; if so, research how it was done (i.e., did voters approve it at the ballot box? Was it part of an existing legislative bill?) and look into how effective those policies have been thus far (i.e., do people still get arrested for small amounts?)
Put pressure on elected officials to vote in favor of legalizing cannabis.
Did you know that you can contact your elected officials directly? Even if you're not a US citizen, there are ways for you to make your voice heard.
If you're in the United States, it's as easy as visiting [https://www.house.gov/representatives/find-your-representative](https://www.house.gov/representatives/find-your-representative) and entering your zip code to find out who represents you in Congress. From there, all it takes is sending an email or calling their office with the following script:
"Hi! My name is ____ and I live in ____ [town]. As a constituent of yours, I'm calling today because I believe that legalizing cannabis would be beneficial for our community."
"I urge [Congressman/Congresswoman] to vote yes on H.R., S., R., or whatever legislation will legalize cannabis nationwide."
Join a national organization that supports cannabis legalization.
If you want to support cannabis legalization, there are a number of organizations you can join and help.
One organization is DCMJ, which was founded in Washington D.C., and has chapters in other states as well. DCMj's mission is to educate the public about the benefits of cannabis legalization and lobby for reform at both the state and federal levels. The group also hosts events such as Smoke Out 4/20 gatherings on Capitol Hill to raise awareness about their cause.
Other national organizations include NORML (National Organization for Reform of Marijuana Laws), Drug Policy Alliance, Marijuana Policy Project, etc…
Spread the word with friends and family.
It's important to spread the word about cannabis legalization. You can do this by sharing articles and videos on social media or starting a conversation with friends and family. If you have children in your life, it is especially important that they understand what is happening in the world of weed! It's never too early to start educating them on the topic.
Get involved in your local community through volunteerism.
Volunteering is a great way to meet new people and make positive connections with your community. You can volunteer at local events and festivals or find organizations that focus on the same issue you care about. Volunteering is also an excellent way to learn new skills and gain experience in your field of interest.
If you're interested in volunteering for cannabis legalization, there are several ways you can get involved:
Local groups like NORML or DPA often need volunteers for outreach programs, canvassing for signatures on petitions, phone banking campaigns, and other activities where they need help from people who live near the event. It's important to contact these organizations in advance, so they know when a certain event is happening so that there aren't any conflicts between what's happening locally and what's going on nationally/internationally (i.e., if one organization needs someone during a specific week but another needs them during another time).
You can help change laws that impact people's lives and make the world a little bit better.
Now, you can help change laws that impact people's lives and make the world a little bit better. Here are some ways you can get involved:
Join a local organization in your community. For example, if an organization in your area advocates for cannabis legalization, join it!
Get involved with a national organization such as NORML (National Organization for the Reform of Marijuana Laws). You can find more information about this group here: [link to NORML]. They have chapters all over the country, so you should be able to find one near where you live!
Spread awareness among friends and family members by talking about what's happening with cannabis legalization movements in other states/countries; point out how important this movement is because it involves human rights issues, too, like freedom of choice or self-determination when making decisions on their own bodies/lives (which we'll talk more about later).
Conclusion
We know that many people out there have a lot of questions about cannabis and what it means for the future. That's why we want to encourage you to learn more about how this plant can help people in your community, how it was used by ancient civilizations, and even how it might affect climate change if used as an alternative energy source! We hope this article has been helpful in getting started on taking action for legalization as a new activist or supporter of the movement. But if not, don't worry about it—we all start somewhere. So go forth with confidence, remembering that every little bit counts towards creating change in our world.
5 Ways to Support the Marijuana Legalization Movement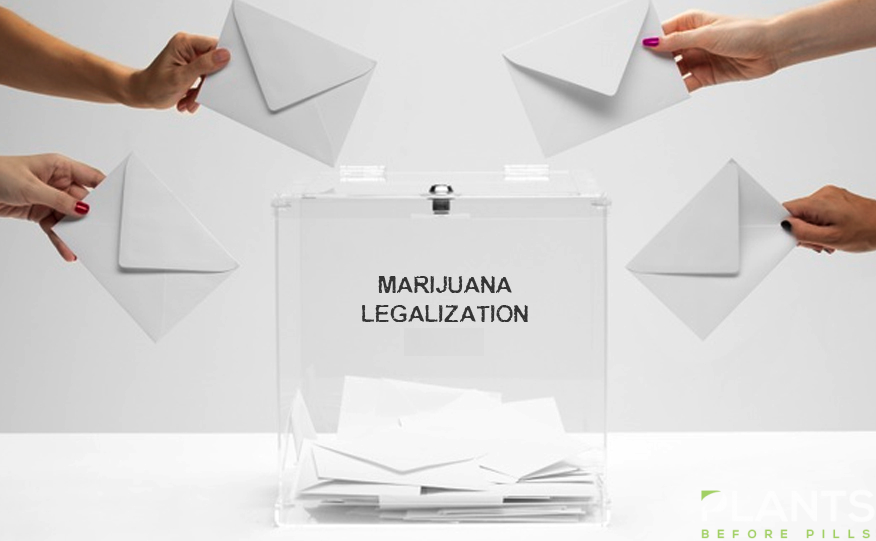 The current state of cannabis legalization in the USA is a two-sided coin. On one side, 37 states have legalized medical marijuana, and on the other hand, 18 states where recreational use is legal. The fluctuation between these two numbers can be attributed to our country's history with cannabis and their varying views on what should happen going forward. A recent report from CBS News found that 61% of Americans now favor legalization, up from 31% back in 2000. With public opinion shifting on this issue by leaps and bounds every year, there's never been a better time than now to make your voice heard if you want to see an end to prohibition.
As a cannabis enthusiast, you may be wondering how you can help the country push for 100% legalization (at least medically). We've prepared 5 ways you can actively support the legalization movement and get the country to a place where the fears and myths about this healing plant are trending in the right direction, which is legalization.
1. Educate yourself about the benefits of marijuana
Marijuana is a plant that grows naturally in many regions of the world. It has been used for thousands of years as an herbal remedy and was first documented by ancient Chinese doctors as early as 2737 BC. The medicinal benefits of marijuana are now becoming more well known because it is now legal to use it medicinally in many states. Marijuana helps treat chronic pain, nausea, muscle spasms caused by multiple sclerosis or paraplegia (paralysis), seizures due to epilepsy, weight loss from HIV/AIDS or cancer treatment, PTSD symptoms, including flashbacks and nightmares related to trauma experienced during the military.
2. Let your voice be heard by contacting your representatives and letting them know how you feel
So you're ready to do your civic duty and contact a representative about legalization? Great! Here are some tips on how to get the most out of your experience.
Find what issues matter most to you in this area of legislation, such as medical use or recreational use. Figure out which representatives cover these areas, then find their contact information and phone numbers.
Call them up on the phone! Most importantly, be polite when speaking with them so they can understand where you're coming from. It's also important not to interrupt them while they are talking because it might make them feel like you don't respect their opinion or time.
3. Support local businesses that sell cannabis products
Cannabis products are now available in many stores and online. As cannabis becomes legalized, it is essential to support the communities that have been impacted by prohibition. One way you can do this is by supporting your local businesses that sell cannabis products. Another way is by raising awareness by wearing Legalize Marijuana Apparel to show your support!
4. Share articles on social media to raise awareness
Do you want to help legalize cannabis right now? If so, share articles like this one on social media!
The reality is that cannabis prohibition has failed miserably to prevent the use of marijuana in society. Prohibition leads to a black market where consumers don't know what they're buying or who's selling it, which causes serious health risks. Cannabis legalization will create jobs and generate revenue for states with legalized recreational marijuana while simultaneously reducing criminal activity associated with illegal drug distribution. These reasons are more than enough to warrant sharing posts like this on social media.
5. Vote for candidates who support marijuana legalization in the 2020 election
America's opioid epidemic is killing tens of thousands of people a year, and we are still struggling with the legalization of marijuana. It seems that the country has come to accept that medicinal marijuana can be a valuable treatment for specific conditions such as chronic pain or epilepsy. Still, there is a lot of confusion about whether it should be legal recreationally. The availability of medical cannabis could help reduce our dependence on these dangerous drugs. So do your civic duty and vote for candidates you align with and ones that support the legalization of cannabis.
Conclusion
The movement to legalize marijuana is gaining momentum across the United States. More and more states are considering legalizing the recreational or medical use of cannabis, so we all need to support this change in the law to make a difference. We hope you take these 5 ways and create the change we wish to see in the world today!
When Will Weed be Legal in Florida?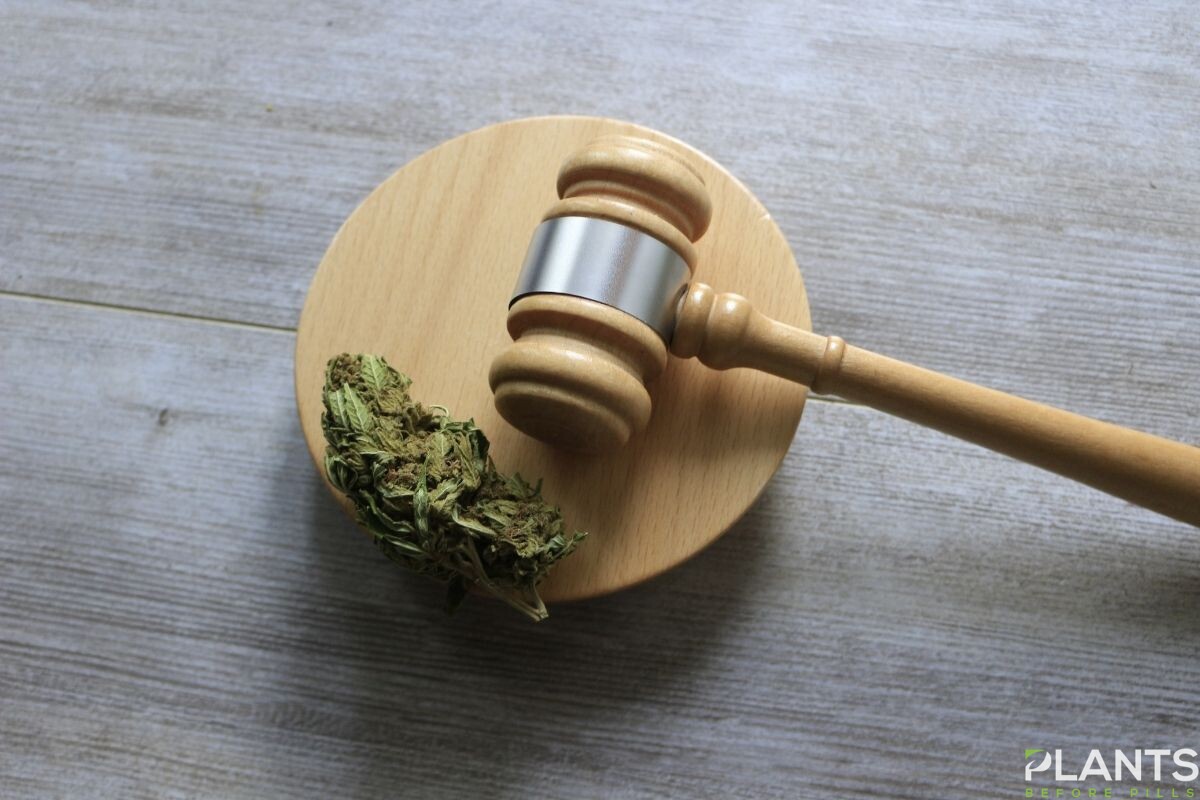 As of June 2021, 17 states in the United States have fully legalized the use of cannabis, including the District of Columbia. The rest, except four in which cannabis is fully illegal, have either decriminalized the plant, legalized medical cannabis, or a combination of both.
Florida is one of the states that has a mixed stand on the plant. It is legal for medicinal uses, but it is not yet decriminalized state-wide. So, for Floridians, the question is this: when will marijuana be legal in the state? Let us shed some light on this matter below.
The Current Status of Cannabis in Florida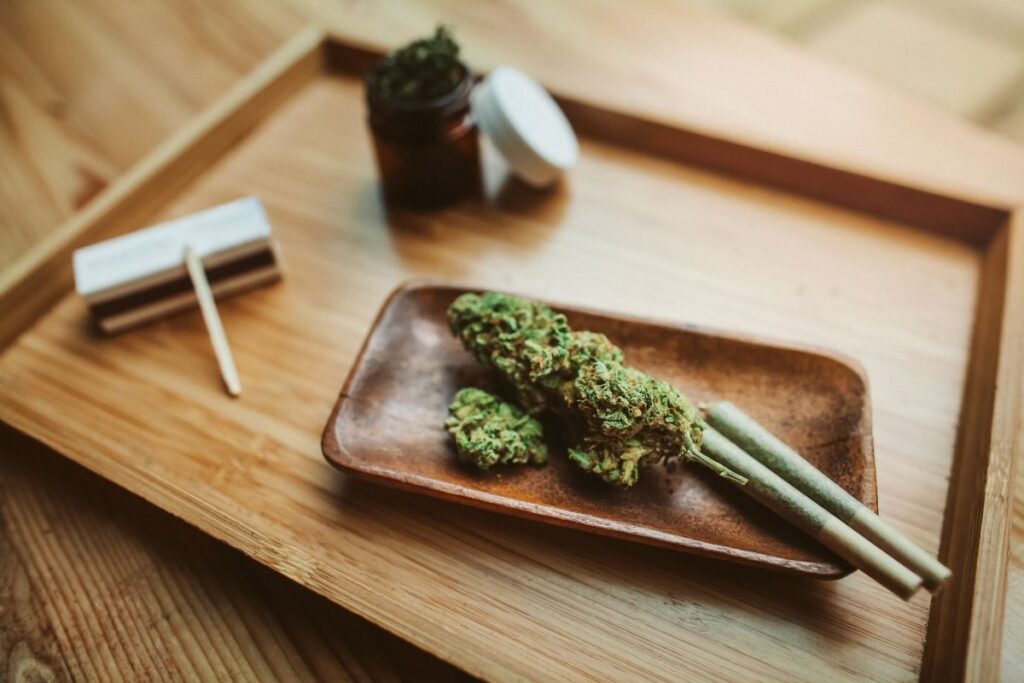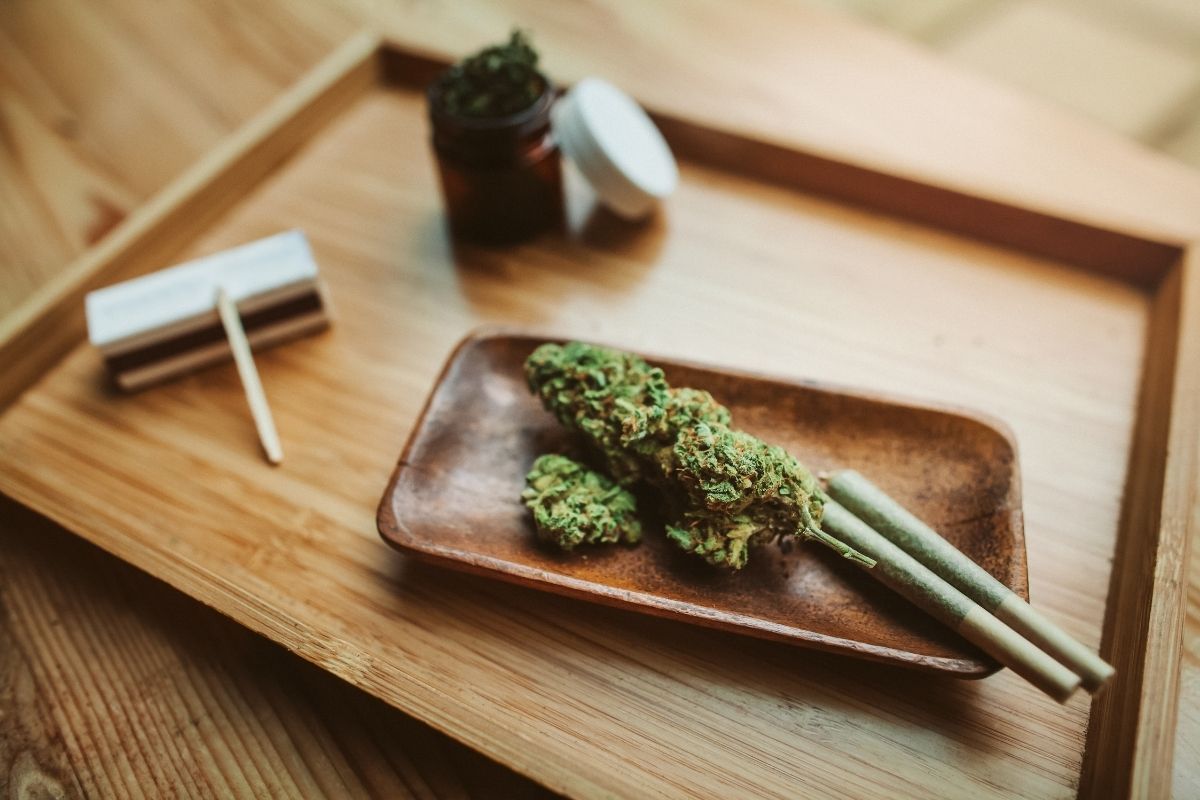 Today, only medical marijuana including medical cannabidiol (CBD) is legal in Florida. There are penalties and punishments in place for marijuana possession and sale offenders. People found with the plant can be charged with misdemeanor or felony, jail time of 1 year to 15 years, and a fine of $1,000 to $10,000 depending on the scale.
Those who are caught selling can also be penalized, incarcerated, and fined within the same range. Again, the intensity of the punishment will depend on how much weed or plant is found, and whether they are within 1,000 feet of a school, college, park, and other particular areas.
The good news is, some counties across the state have locally decriminalized the plant, the oldest being Miami-Dade County which passed the decriminalization law in June 2015 through a city council resolution. No criminal charges will be given to offenders found carrying 20 grams of cannabis. Instead, they will be given a fine of $100.
Other counties that passed similar laws include Alachua, Broward, Cocoa Beach, Hallandale Beach, Key West, Miami Beach, Orlando, Palm Beach, Port Richey, Sarasota, Tampa, Volusia, and West Palm Beach. All of them have a limit of 20 grams and penalizes offenders either through a $100 fine, cite and release, or 10 hours of community service.
Latest Attempts at Legalization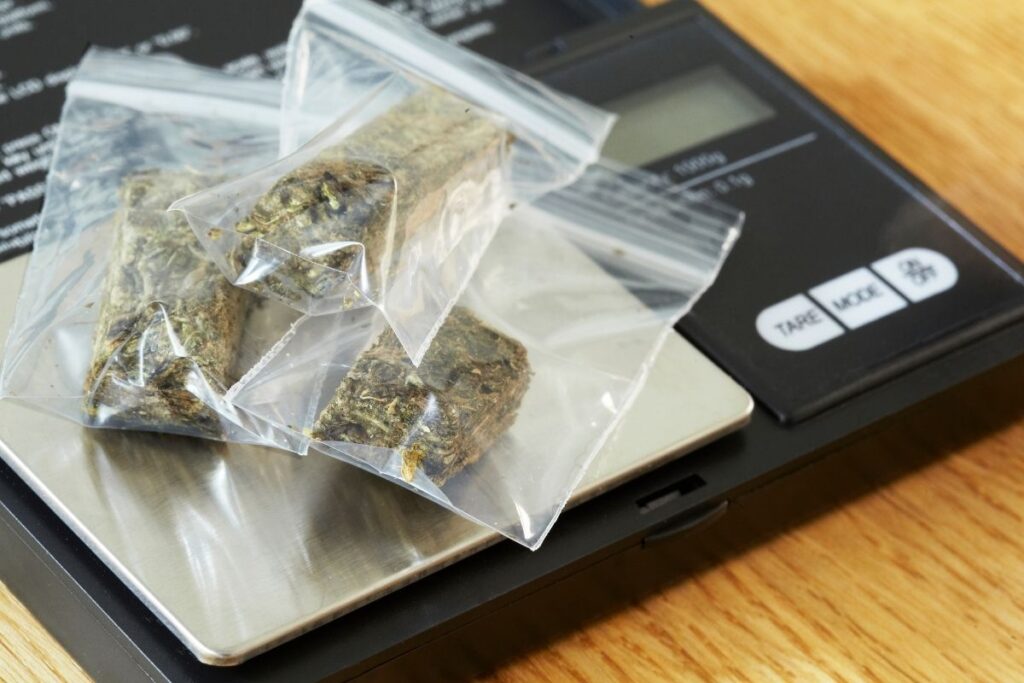 So When Will Weed be Legal in Florida?
Floridian advocates of legalization have campaigned for a ballot initiative for the 2022 elections through the Florida Marijuana Legalization Initiative. The proposal, sponsored by sensible Florida, Inc., sought to legalize the possession of up to one ounce of weed for residents aged 21 years and above. It also suggested to let residents own up to six plants, with only a maximum of three plants flowering or mature per household.
Ultimately, the ballot initiative sought to amend existing laws and regulate marijuana including the issuing, renewal, suspension, and revocation of licenses for cultivation, production, testing, and retail. If this initiative has been successfully added to the 2022 ballot, residents would be able to vote to legalize possession.
Unfortunately, the Florida Supreme Court voted 5-2 against the initiative. According to Chief Justice Charles Canady, the language used to write the proposal was misleading.
So, When Will Weed be Legal in Florida?
As mentioned, the latest attempts to legalize the possession of the plant in Florida failed. Keep in mind that this is only talking about the legalization of possession and not the full legalization of the plant. With this, it may take a few more years before Floridians can access legal weed in the state.