Virginia Governor Proposes Decriminalization of Low-Level Marijuana Possession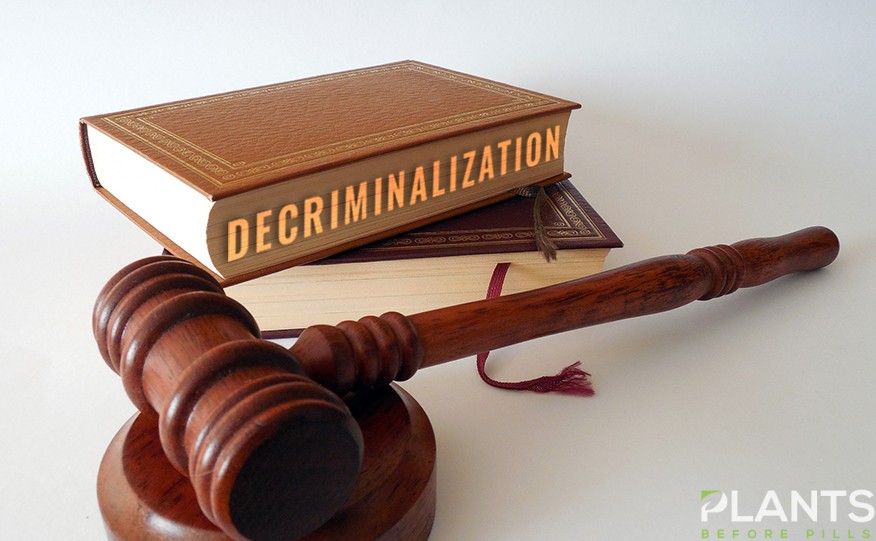 2020 is poised to become a good year for Virginian cannabis users as Governor Ralph Northam announced Friday, Jan 3, he will be putting marijuana decriminalization at the top of his 2020 criminal justice agenda.
In a press release, the Governor laid down a few legislative initiatives for the 2020 General Assembly Session. Among these proposals include the decriminalization of possession of small amounts of marijuana, parole reform, raising the felony larceny threshold from $500 to $1,000, and expungement of those with prior marijuana possession convictions.
"All Virginians deserve access to a fair and equitable criminal justice system," the Governor said in a statement. "My proposed criminal justice reform legislation and budget initiatives will combat mass incarceration, increase supports for returning citizens, and ensure meaningful second chances for those who have paid their debts to society. This is a bold step towards a more just and inclusive Commonwealth, and I look forward to working with the General Assembly to pass these measures into law."
Decriminalization of  Marijuana Possession
The bold move of the Governor is seen by many as an effort to make Virginia the newest addition to the ranks of states who had decriminalized marijuana. Under his initiatives, Northam proposes to decriminalize simple possession of marijuana in Virginia and introduces a $50 civil penalty instead, for those found possessing half-ounce of cannabis. This is far from the current law, which considers a first offense as a criminal misdemeanor, which can land someone in jail for 30 days.
"Our aim is to make our criminal justice more equitable and more compassionate," Northam told advocates on Friday.
Along with the decriminalization of low-level cannabis possession, the Governor also proposes to raise the felony larceny threshold to $1,000 instead of $500 and lift the policy of suspending a person's driver license over drug offenses. In addition to this, elderly inmates or those who are suffering from terminal illnesses may also be granted early release from prison as Northam proposes to expand the eligibility for parole consideration.
"This administration continues to demonstrate its dedication to comprehensive criminal justice reform," added Secretary of Public Safety and Homeland Security Brian J. Moran in the release. "The impact of this legislative package is substantial and transformative. Our parole reform bills will make many more offenders eligible for discretionary parole and the elimination of driver's license suspensions for unpaid fees and fines and non-driving related offenses will affect hundreds of thousands of people."
Gov't Holds First Cannabis Hearing, Talks Policy Changes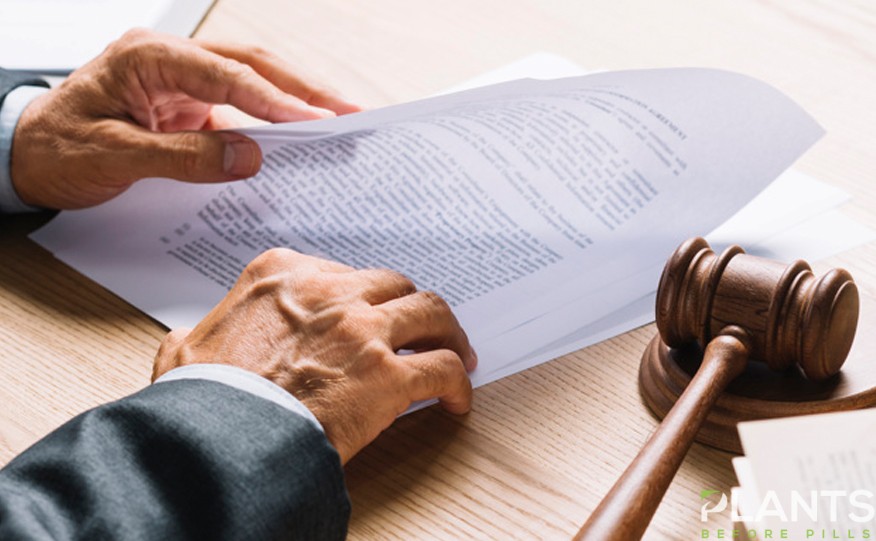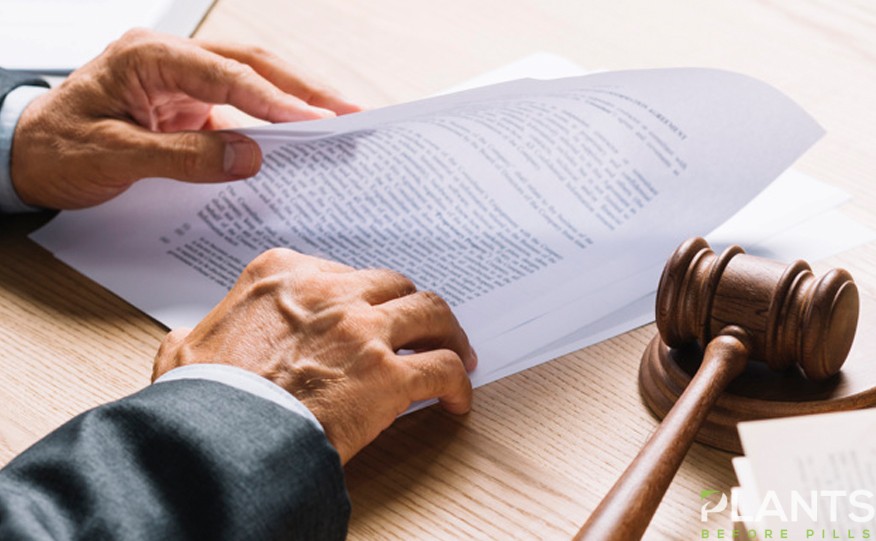 Last Wednesday, January 15, 2020, the House Energy and Commerce Subcommittee on Health held the first-ever cannabis hearing called 'Cannabis Policies for the New Decade.' The hearing was held at the John D. Dingell Room at the 2123 Rayburn House Office Building.
Present at the policy hearing were 35 bipartisan representatives from different government sectors. These include representatives and witnesses from the Food and Drug Administration (FDA), the National Institute on Drug Abuse, and the Drug Enforcement Administration (DEA).
Cannabis Hearing – What Was Tackled
Those present at the meeting tackled existing marijuana policies, its effects of marijuana on health, and the possible steps Congress should take to further research in the field.
According to Forbes, the government division came together to talk about and delve deeper into the current federal cannabis policies in place. This includes implications that may arise from putting marijuana in another category and exploring the possibility of cannabis research.
At the core of the discussion is the confusion between the legalization landscape, primarily because 11 states have already legalization the sale of marijuana, while 22 other states observe their own medical marijuana. This greatly clashes with the substance remaining illegal on a federal level.
In a statement, Republican Representative from Oregon, Greg Walden, said that "The states are way ahead of where we are federally."
Apart from tackling legalization concerns, the group reportedly touched based on marijuana being tagged as Schedule 1 substance and classified as having no medical use, yet there remains a lack of research on what the drug can provide.
To testify, DEA Senior Policy Advisor Matthew J. Strait from the Diversion Control Division, said, "Much like our partners at the Department of Health and Human Services (HHS), the Department and the DEA fully support research into the effects of marijuana and the potential medical utility of its chemical constituents."
To support the DEA's claim,  the Deputy Director for Regulatory Programs and Research of the FDA Douglas Throckmorton shared that the "FDA has an important role to play in supporting scientific research into the medical uses of cannabis and its constituents in scientifically valid investigations as part of the Agency's drug review and approval process."
Throckmorton continued, saying "As a part of this role, FDA supports those in the medical research community who intend to study cannabis by: 1. Providing information on the process needed to conduct clinical research using cannabis. 2. Providing information on the specific requirements needed to develop a human drug that is derived from a plant such as cannabis."
The meeting lasted for 3 and a half hours, however, the representatives have yet to make a decision nor cast their votes. Proceedings are available for viewing on the House Committee on Energy & Commerce website.
Thailand North Opens its First Cannabis Clinic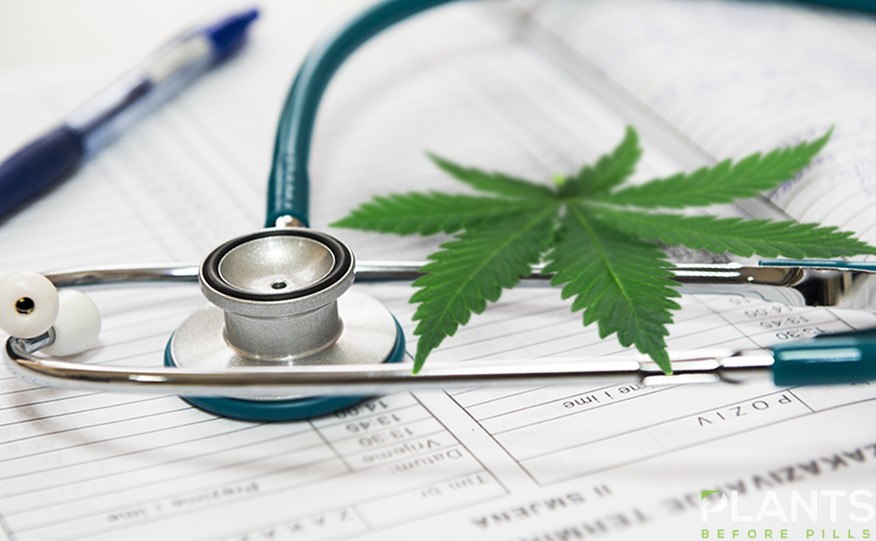 As the Ganja Festival 2020 is approaching, a second full cannabis clinic in Thailand just recently inaugurated in Chiang Mai last January 15, 2020. The cannabis clinic is located at the Nakornping Hospital at the Mae Rim district in Chiang Mai.
Following Thailand's legalization of medical marijuana in 2017, the country is now highlighting varying cannabis-based treatments and medications.
Located in Thailand's northern province, the healthcare center is expected to provide treatments for a wide range of diseases, including Parkinson's. Methods that will be administered in the said center will focus on both traditional and modern approaches using cannabis.
Cancer and Alzheimer's will also be treated via the use of cannabis, notes the ASEAN Economist.
Meanwhile, individuals suffering from body pains, neurosis-derived tremors, paralysis, insomnia, and migraine are also urged to seek treatment. Per the report released by the Bangkok Post, 22 people have enlisted as patients upon the clinic's opening. Patients that have registered include those suffering from insomnia, paralysis, as well as those suffering from cancer and needing palliative care, notes Coconuts.
In a statement, Anutin Charnvirakul, the public health minister said, "At least five groups of illnesses can be cured, or relieved, by marijuana extracts."
The healthcare center will have 125 medical staff in total. Of this number, 39 are doctors while four are traditional Thai medicine practitioners.
Charnvirakul continues to say that the Chiang Mai clinic "will be one of the 37 under the fourth phase of cannabis-based medical service expansion" in the country. The Chiang Mai clinic is reportedly the second one that has been opened in the country, with another stand-alone clinic having opened a week earlier in Nonthaburi.
More Cannabis Clinics to Open in Thailand
The ASEAN Economist reveals that 77 clinics are slated to be opened in total, one for each province of Thailand. Meanwhile, around clinics and health centers that have been operating in 2018 since the country changes its law to allow the production and consumption of medical marijuana.
Upon opening the first marijuana clinic in Bangkok, Dr. Prasert Mongkolsiri, director of the public hospital said, "Marijuana could be an answer. At least the patients' quality of life is improved."
The initiative is supported by the Public Health Ministry, whose cannabis supplies come from Kasetsart University. The university supplies approximately 2.2 tons of cannabis to the Public Health Ministry in partnership with Natakorn Thasnas, Kasetsart University's cannabis research director.
The clinic is only open from 1 in the afternoon until 4:30 on Wednesdays.
Proposed Bill in Colorado to Protect Marijuana-User Employees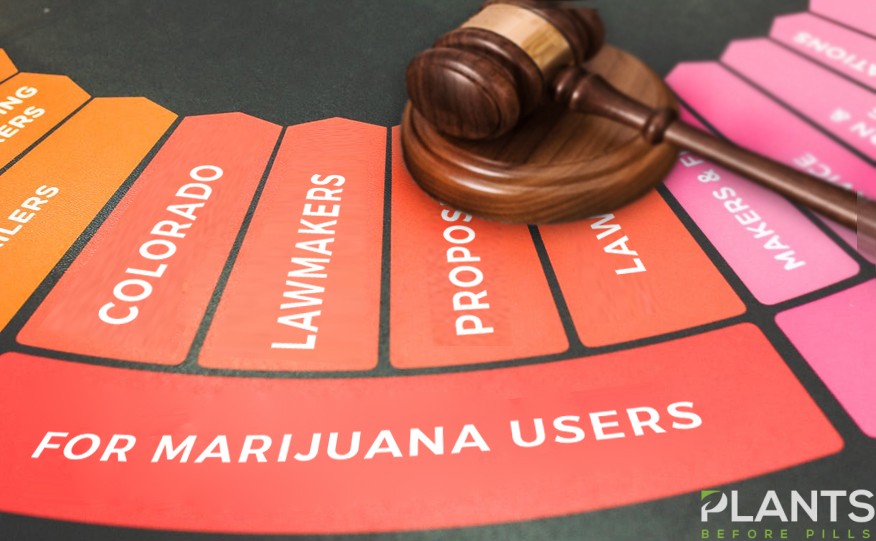 Two Colorado lawmakers had proposed to pass a law preventing businesses from firing employees who use cannabis outside of their work hours.
The HB20-1089, which was introduced by Democratic Rep. Jevon Melton of Aurora, prohibits employers "from terminating an employee for the employee's lawful off-duty activities that are lawful under state law."
If passed, the bill will override a decision made by the Colorado Supreme Court in 2015, which upheld the decision of the company Dish Network in firing its employee, Brandon Coats, after the latter failed a random drug test in 2010.
While Coat's use of marijuana is considered legal under the state law, the Court ruled that the decision to fire Coat is valid as the state's "lawful activity" statute is only limited to activities that are legal under both state and federal level. Since marijuana use remains to be illegal at the federal level, this prevents people from recognizing the practice as a lawful activity.
"It was just a glaring gap that we have here in the statute, especially when we're supposed to regulate marijuana like we are with alcohol," commented Melton. "If someone's able to drink while they're at home and on their free time, as long as they're not coming into work intoxicated, then they're not penalized with their employment."
Proposed Bill  – What's in it?
Under the bill proposed by Melton, "lawful activity" will be defined as those that are legal under the state law. This would make the use of marijuana a lawful activity, thus preventing employers from firing workers that engage in the said activity.
Melton's bill is currently supported by fellow House Democrat Rep. Jonathan Singer of Longmont, who claimed that terminating workers over their legal marijuana use negatively affects the poor and that the state should "wipe the slate clean" for those who use the drug.
In 2012, voters approved the ballot initiative to legalize recreational marijuana use in Colorado. However, despite the amendment, employers can still fire workers who are to be caught using cannabis on or off their work hours.
"We're really not creating a new law. This law has been on the books when it comes to alcohol and tobacco use; we're just expanding," Melton explained. "The way it's written now, it's broad enough to cover anything the legislature would legalize in the future. We didn't want a future legislature to come back and revisit this when they legalize something else."